Dita Audio Perpetua – Forever Musical And Beautiful 
Dita Perpetua is a $2999 USD high-end flagship IEM, designed a single dynamic driver, the new PPT-D 12mm driver, and wit a super high-end cable included in the package, namely Dita's New Coil/Cover cable, with a PCOCC Copper, with internal wiring from Kondo Audio Note Japan. It will be compared to other high-end flagship IEMs, including Ambient Acoustics MAD24 (3500 USD), Clear Tune Monitors CTM Da Vinci X (2400 USD), FiR Audio NE4 Neon 4 IEMS (2299 USD), Unique Melody MEST MK2 (1500 USD), and Final Audio A8000 (2400 USD). I will also include pairings with a selection of sources, namely Astell & Kern SP2000T (2500 USD), iBasso DX320 DAP (1600 USD), and Lotoo PAW 6000 (1200 USD).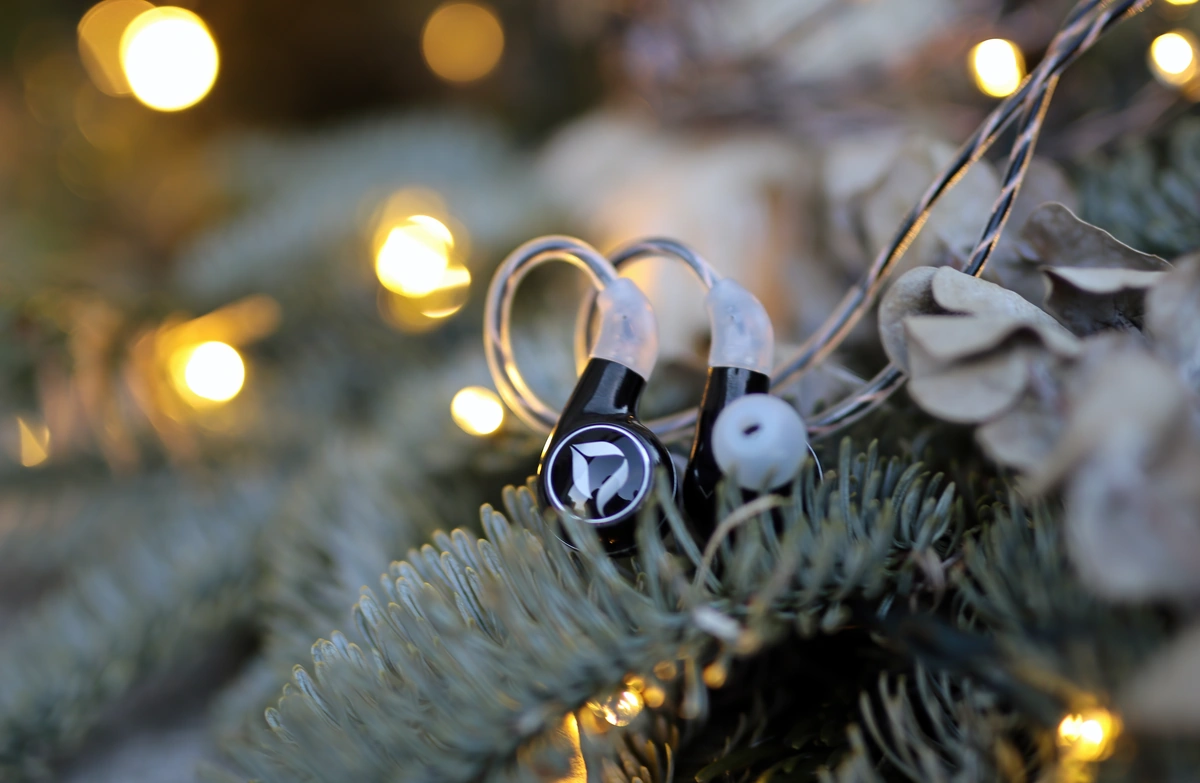 Introduction
Dita Audio is a high-end luxury designer of audio products from Singapore, with a rich selection of earphones, IEMs and accessories, such as audio cables. They are well known by music lovers for being some of the first companies to actually include a high quality cable with their earphones, and regardless whether you're a cable believer or not, this has helped with the comfort and the overall experience with their products since the early days of my reviewing in 2016. The company has a strong warranty policy of one year, and usually Dita Audio IEMs / In-Ear Monitors are still in service even years after they've first been sold, Dita Audio making some of the most resilient products ever. They are not usually available through Amazon, although I will include links for Amazon purchases, and most Dita Audio earphones are built on order, or pre-ordered, although if you're the kind of person who can afford to go to audio conventions, they are usually present and will allow you to hear the music of their products. Among all companies I reviewed products from, Dita Audio is one that's similar to Astell&Kern, in the sense that they both make perfect, flawless products that work from the factory, and which hold up really well to usage and to the test of time. 
It should be noted that I have absolutely no affiliation with Dita Audio, I am not receiving any incentive for this review or to sweeten things out. I'd like to thank Dita Audio for providing the sample for this review. Every opinion expressed is mine and I stand by it. The purpose of this review is to help those interested in the Dita Audio Perpetua IEMs find their next music companion. 
Product Link
Official Link: https://ditaaudio.com/products/perpetua
You can grab one from www.amazon.com here: https://amzn.to/3EMj7I0
If you're in the UK, you can grab one from www.amazon.co.uk here: https://amzn.to/3J0HAfk
And if you're from Europe, you can grab one from www.amazon.de here: https://amzn.to/3y0o1NN
Build Quality/Aesthetics/Fit/Comfort
Dita Audio Perpetua comes packaged like a real high-end earphone, with a large case that includes multiple protection layers, and which also includes a superb carrying case as well. Perpetua was designed as an honor statement product, as Dita Audio is reaching its ten-year anniversary, and it is made to satisfy all music lovers and enthusiasts. They consider Perpetua to be the Dream-Class flagship product, designed to be the result of their unwavering love for music and desire to execute things perfectly. The package includes both a leather pouch made from Single Sheet Italian Leather, and a really thick, heavy AL6061 aerospace grade aluminum T6 annealing case with a silicone insert and laser engraved logo.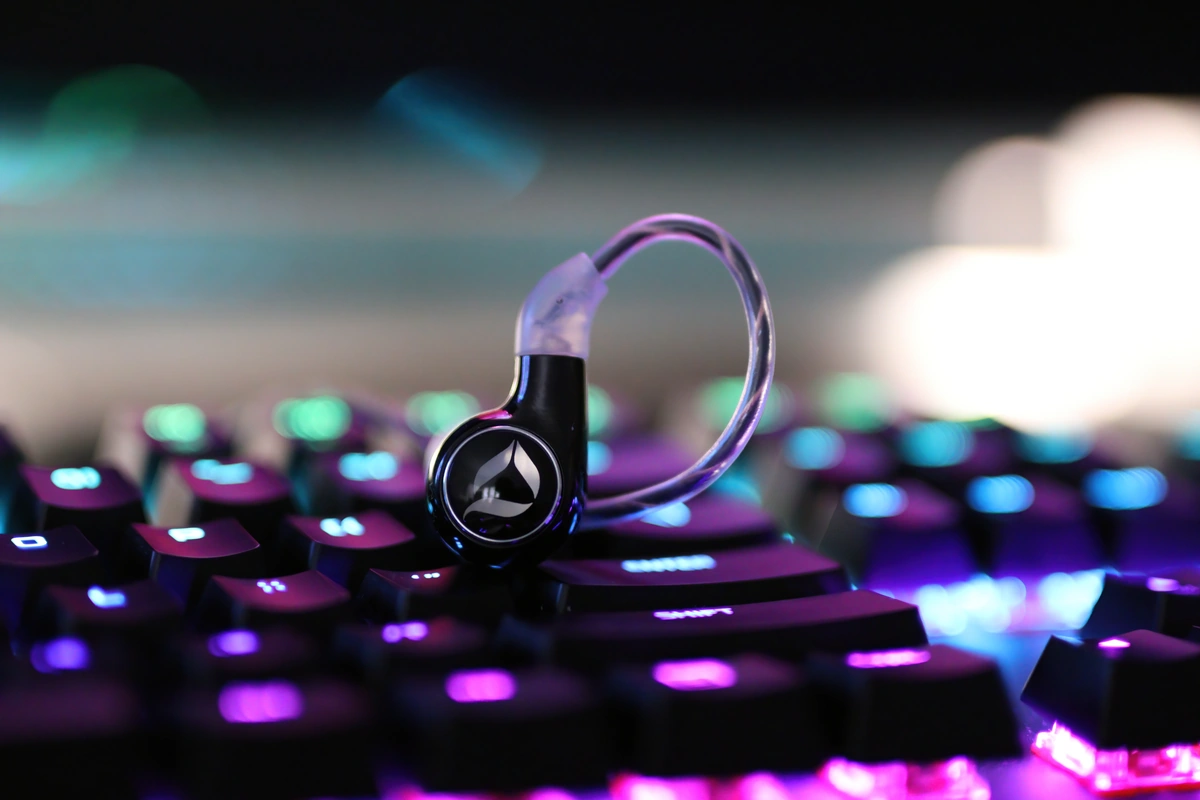 I can attest that Dita Perpetua changed a lot from the other Dita Audio earphones, and it now comes with a super ergonomic, smooth and rounded shell, something that's new to Dita, and sadly new to flagship IEMs in general. I keep saying this, but if you have a product that sounds excellent, but which causes pain while I'm wearing it, I will not wear it, and that is one of the things that got me in this hobby in the first place, when Sennheiser made IE800, a nice sounding IEM, but which I couldn't stand ergonomically, and it propelled my search and quest to find the best overall IEM ever.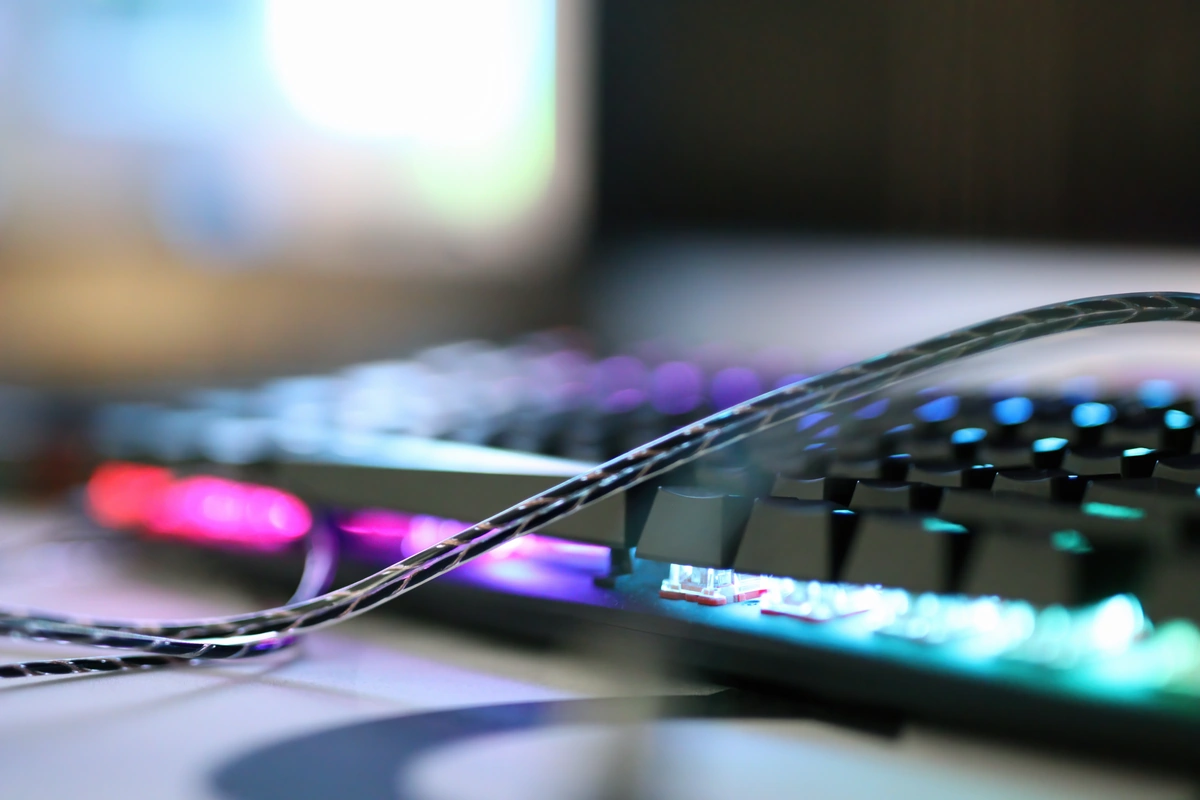 If you've read my reviews of Dita Truth, or Dita Fealty, or Dita Fidelity, you'll know that Perpetua is really different, this one is shaped like a water droplet, it is rounded in every corner possible, and it comes with a high-end tip selection that is super comfortable to the ear. In fact, even if you have ear problems from most silicone tips, the kind that Dita uses is extremely comfortable and won't strain your ears. The cable helps with this, as it gives Dita Perpetua the right support for its weight, with the cable connector being a traditional 2-Pin connector, and the cable having the AWESOME Plug, which is interchangeable between 4.4mm Balanced, 2.5mm Balanced and 3.5mm Single Ended cables. The internal wiring is made of Silver, and it is sourced from Kondo Audio Note Japan. 
The cable is somewhat stiff and springy, especially below the Y Split (the part where it splits between the left and the right piece), but the quality of the cable of Dita Perpetua is incomparable to that of most IEM cables, even other flagships. For example, the cable of Dita Perpetua looks, and feels exactly as you'd expect the cable of a high-end, top of the line flagship to feel and look like, while the cable Ambient Acoustics MAD24 comes with, is a stark contrast, as it feels like what most 100 USD IEMs come with. I'm also a huge fan of the awesome plug, which allows you to use the same IEMs with all the sources you may have around, and while I'm lucky enough to have Astell&Kern Acro CA1000T, Hiby R6 III, Lotoo PAW 6000, and iBasso DX320, all of which have balanced outputs in the 4.4mm format, some folks including me love the sonic presentation of the Dethonray DTR1+ Prelude, and having this modular cable is a Godsend for using Dita Perpetua with less known sources like this.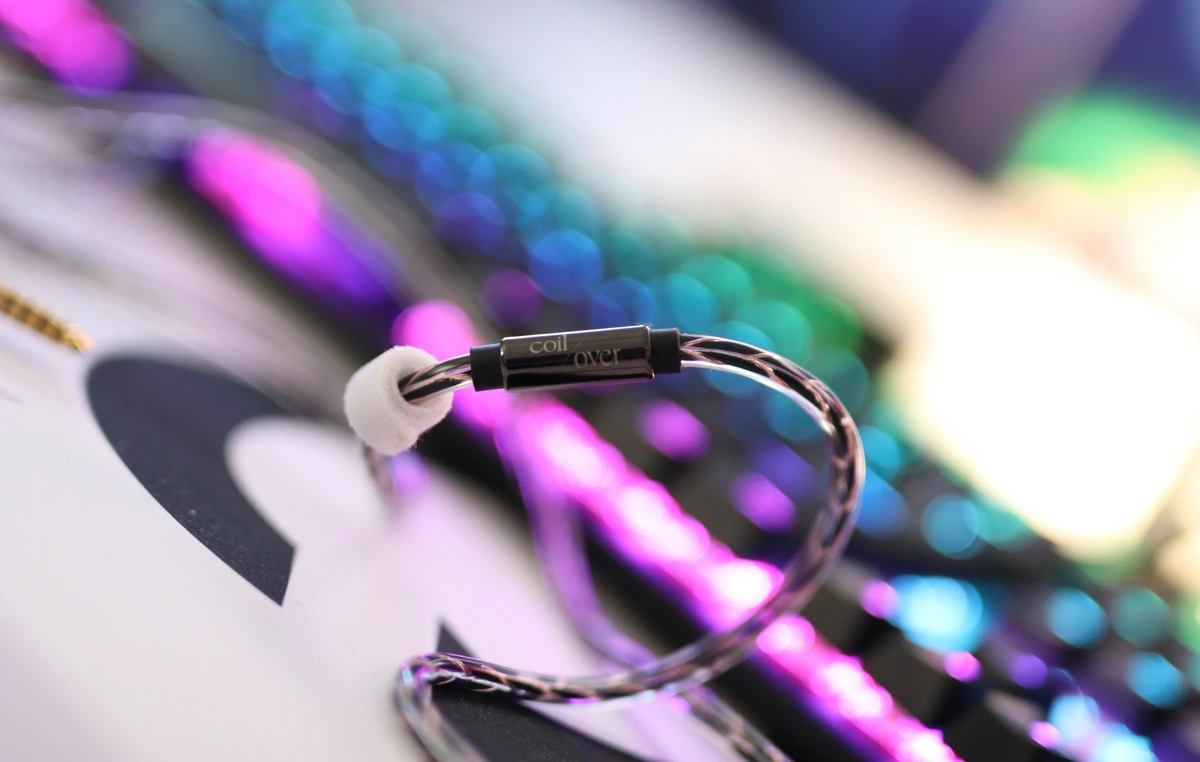 I agree with the statement of Dita Audio that they are here to stay, and both Dita Audio and Lotoo (they are both super popular companies that often share a booth at audio shows), have delighted so many music lovers that I lost count. In fact, Dita Perpetua is a statement to what we're here for, we're here to enjoy music endlessly, and we all need a product that allows us to do this, something that's perpetually fun and comfortable, something that's practical and a good experience for the user. An IEM could have two mini dragons inside, and sing really well, but if it had the spikes of those dragons on the outside, I bet you wouldn't use it for long, and Dita Perpetua's shape and perfect size is spot-on for my ears.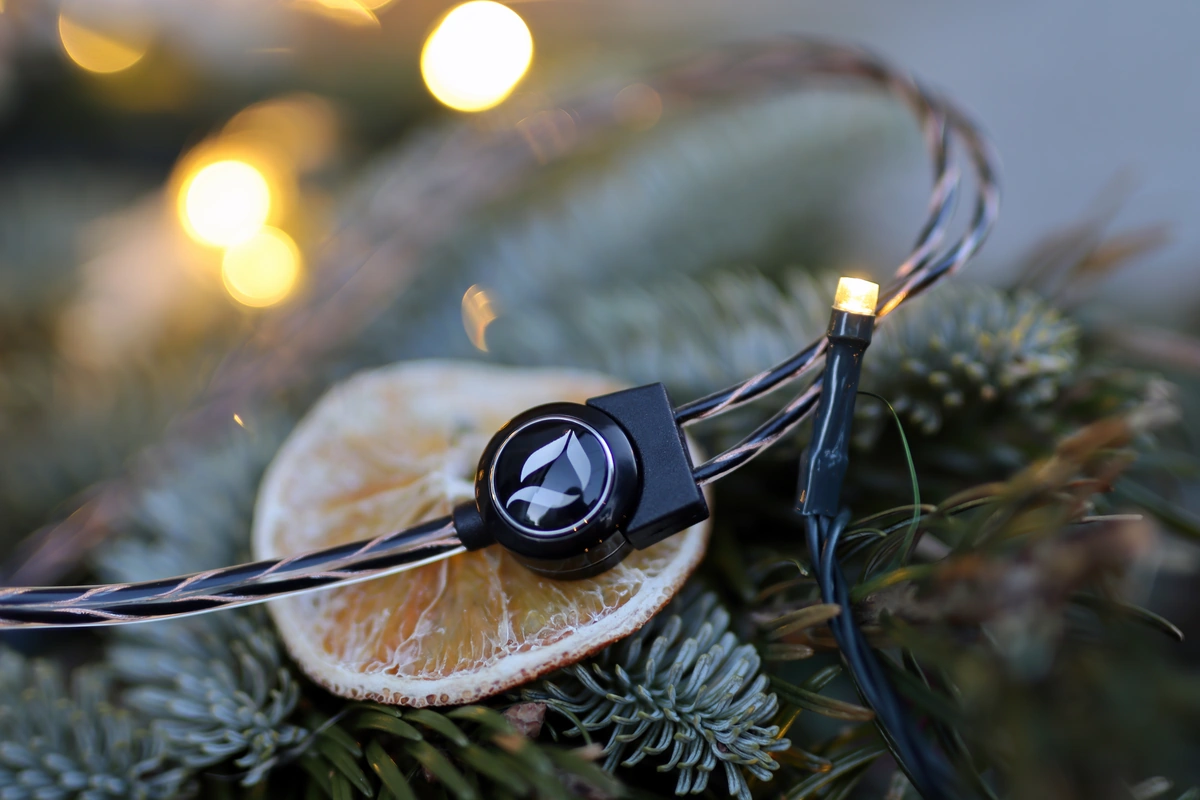 The shape is rounded, the weight is not very high, and most importantly, they are comfortable and ergonomic. The sonic tube / bore is actually not super large, and doesn't push on my ear canal in any way, plus the angle of it is perfect for a natural fit. The fit is shallow towards medium, so it shouldn't affect those who have curvatures or unusual shapes for the ear canal, and Dita Perpetua has a ventilation point, being entirely free of driver flex. The cable is also free of microphonic noise, and the entire IEM is super comfortable to wear and use. To add to the comfort, the shell is made of 7 Pieces of CNC Machined Titanium, polished and coated with PVD, for the glass for the best comfort. The nozzle tip is removable, and the cable, although using a standard 2-Pin connector, has a recessed socket mold. It is compatible with the vast majority of aftermarket cables, including Astral Acoustics Pulse, STE AG W16, STE CU W16, and Plussound Copper+, but none of them doesn't look quite as good as the original cable of the Dita Perpetua. 
The default cable is actually made of pure silver, and given the tuning and overall sonic performance of Perpetua, I actually prefer the default cable over any aftermarket cable, so for a product that is in the flagship range, Dita Perpetua actually offers you an earphone that you literally can't upgrade in any way, except for the source that's powering it. Even the tips are flagship level, comfortable and made of a special silicone that's made to live and offer an outstanding experience. 
The most important part of the IEM, the Driver, is a 12mm TEONEX drive Polyethylene Naphthalate, matched for pairing, with an impedance of 20 OHMs and a sensitivity of 108 dB. This means that the IEMs will be somewhat sensitive to hiss, and they are one of the few that show a bit with Astell&Kern Acro CA1000T, but they show none with Shanling M3 Ultra, Hiby R6 III, iBasso DX320, Astell&Kern SE180, Astell&Kern SP2000T, or with Hiby RS2 Darwin. The venting design is aperiodic, with a two-way design. If so far we were able to tell that constructionally, Dita Perpetua is what it promises to be, it is time to explore the sonic performance and how good it actually performs for the task it is designed to do, which is to listen to and enjoy some music. 
Sound Quality
Starting with the selection of sources used to drive the Dita Perpetua, I mainly relied on high-end sources, both DAPs or Digital Audio Players, as well as some desktop AMPs, to test how prone they are to hiss and how easily they are affected by background noise. The list of sources includes iBasso DX320, Astell & Kern SE180, Shanling M3 Ultra, Cyrus One Cast, HIFIMAN EF400, Dethonray SG1 Pegasus, JDS Labs El Stack II+ (EL DAC + EL AMP), TempoTec V6, and Khadas Tone2 PRO. Dita Perpetua is somewhat sensitive to hiss, and a better source will result in a much better sound, and they prefer high-end DAPs over entry-level sources. You will notice an improvement in resolution, detail, and dynamics, when using a better source over a less interesting one. I absolutely enjoyed the pairing with Astell&Kern ACRO CA1000T, but I found that they shine with entry-level DACs too, including iBasso DC03PRO and Shanling UP5.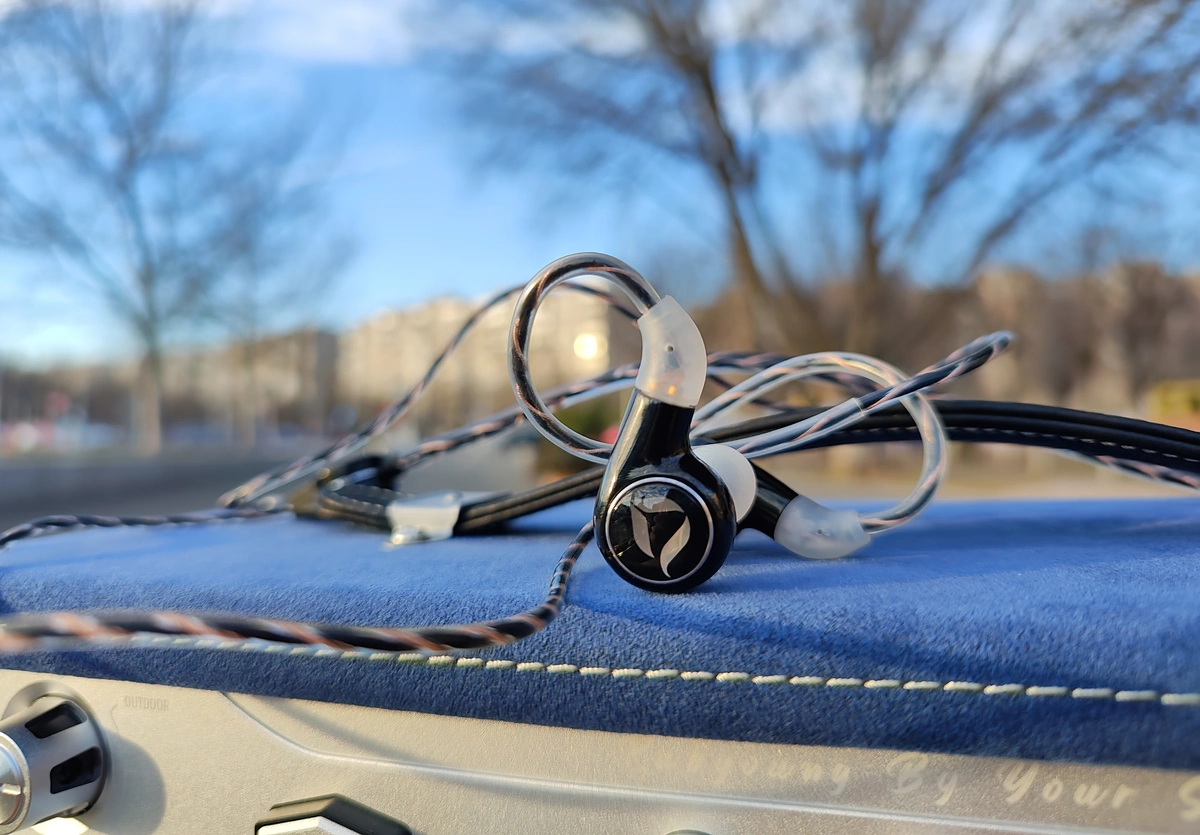 The general signature can be described as natural, perfectly spot-on in the tuning / tonality, with a full, deep and explosive bass, and a natural, clean, impactful treble, a wide and holographic soundstage, and exceptional instrument separation. The most beautiful part about Dita Perpetua is that it is perpetually enjoyable, the kind of signature that has a special juice for the guitars, a colorful and playful presentation for all musical notes, yet never gets fatiguing. While the description sounds somewhat similar to how I am able to describe Ambient Acoustics MAD24, I will be doing a full comparison down below to better clear out how they compare and help you understand the finer differences between them. The simplest word to describe the difference is coherency, Dita Perpetua is much more coherent, with a much smoother transition between different ranges of the sound, between instruments, and everything blends in together much more fluidly. 
Starting with the bass, Dita Perpetua is one of the few flagships that is not shy of bass, and which delivers a full, deep and impactful sound with a good amount of lows and sub lows. The sub-bass is really well extended down to the lowest registers, and it actually registers punches when it plays, and even when you're listening to death metal, with bands like Rings Of Saturn, you can actually hear low end punches from the drums and the bass guitars. While most flagship IEMs go for increased clarity and leave behind the low end energy and presence, Dita Perpetua is clearly offering a full course experience, with an actual body to each instrument, a natural level of thickness for every musical note, and a super fluid transition between frequency ranges. I keep mentioning this, but with most multi-driver setups, we usually get a slower bass than the midrange, and that's actually a coherency issue that's audible, while Dita Perpetua offers the kind of texture that's similar for both the bass, and the midrange and the treble, which really sounds natural to the human ear, they really sound like actual guitars sound like.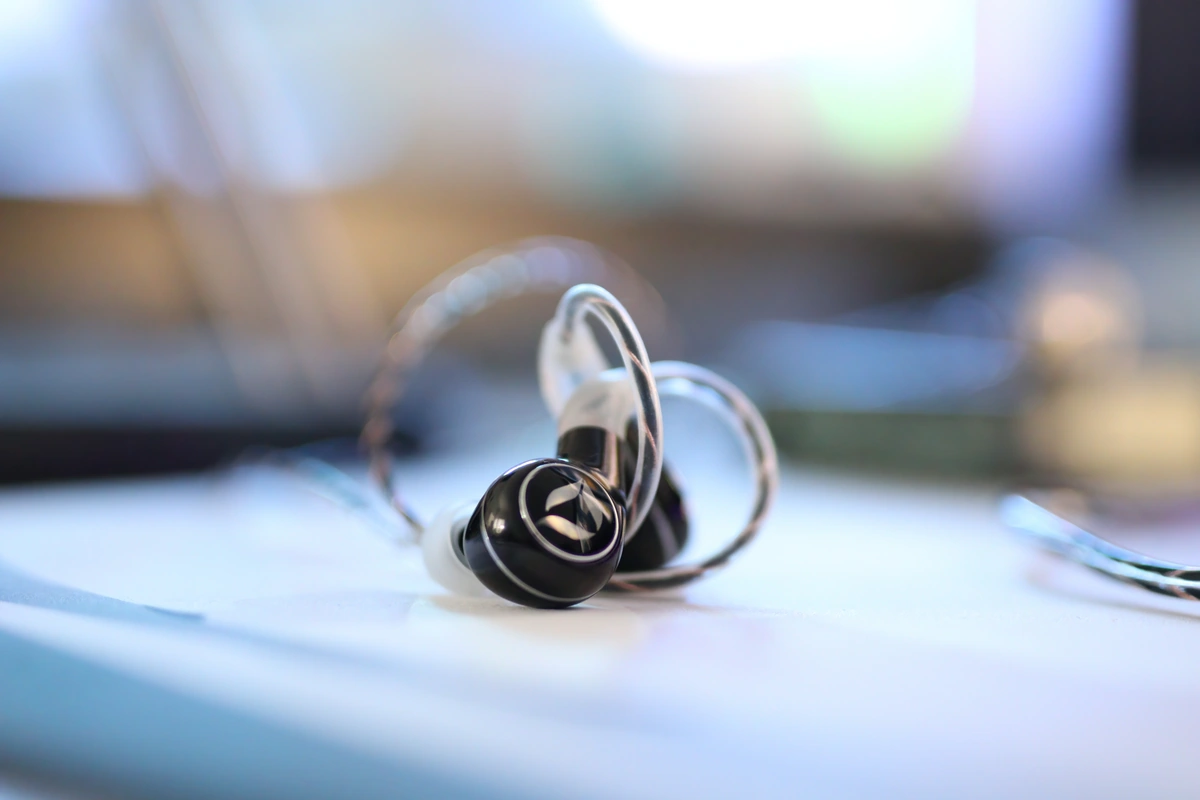 The Midrange of the Dita Perpetua is any music lover and audiophile's dream. They offer an open window into the music, a fluid, smooth, yet detailed and natural presentation that makes death metal enjoyable, Jazz musical and Classical even more vivid and impressionist than you may remember it to be. What I appreciate the most about Dita Perpetua is how well it can blend together guitar and piano, and dynamic, colorful, vivid, yet non-fatiguing and effortless it can play music. Bands like Obscurcis Romancia show this the most, where Perpetua is able to paint the pianos playing against the guitars and the screams of the voices really well, you can tell apart every single drum hit, and you can distinguish every little nuance in the bass guitar and guitar chord, yet at the same time, it never sounds harsh or aggressive. Even with the most aggressive of songs, Dita Perpetua is calm, controlled, and pleasing, musical and enjoyable. The l;evel of detail and resolution Dita Perpetua has is in line with the other flagships, like Ambient Acoustics MAD24, or Final Audio A8000, but the way Perpetua has a thicker musical note, a more meaty and impactful presentation, more body and a smoother texture, helps music sound more controlled and less fatiguing, considerably more blended together, and more emotional, and juicy. In fact, I am willing to say that Dita Perpetua is the easiest going most detailed sounding IEM I have reviewed to date, it has the most detailed a laid back IEM has, and is the most laid back detailed sounding IEM I've heard, it simply blends an extreme resolution with a fatigue-free presentation. What they call a mature tuning is really a mature tuning, I've just had the Perpetua in my ears for over 6 hours while writing this review, and I feel absolutely no impulse to take them out, I'm not bored, nor am I fatigued from wearing them. The midrange is perfectly balanced, there's no specific tuning with dips and peaks in the midrange, and the tuning would look like an L, with the bass having a slightly, very slightly more quantity and energy than the midrange, the midrange being the reference, and the treble being slightly less energetic and recessed compared to the midrange.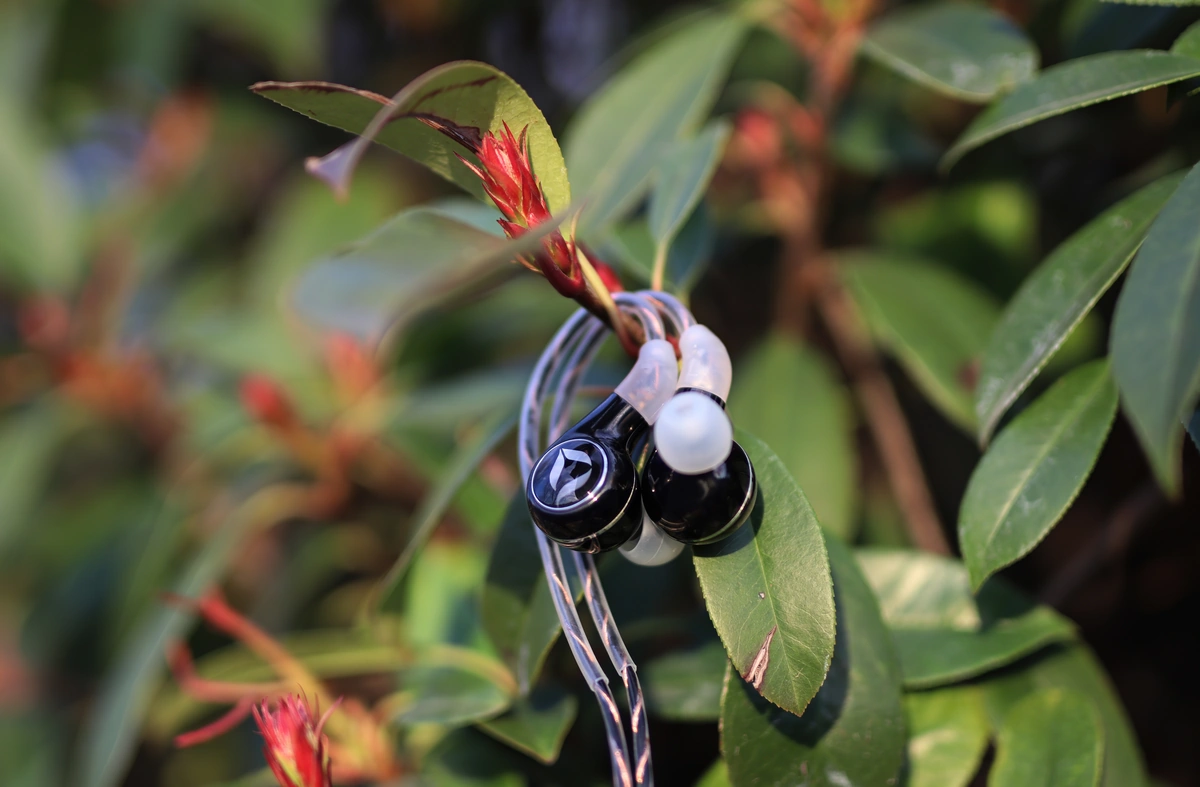 Speaking of the treble, it is exactly as you'd imagine, smooth, yet airy, clean and detailed, yet super well extended and gentle. In fact, the treble of Perpetua is one of the reasons I keep coming back to them, they can surely play and render every bit of detail in music without forcing you to hear everything. The level of soundstage that Perpetua has is insane, even open back headphones don't usually extend so well laterally and in depth, plus it can manage to have both a super nice instrument separation, yet to blend things together. I think that this is one of the most beautiful aspects of Perpetua, the way it can really combine the elements of music together, all whilst keeping its cool in coherency. Truly, if you're looking for music, Perpetua knows how to offer it, perpetually. 
Comparisons 
Dita Audio Perpetua vs Unique Melody MEST MK2 (2999 USD vs 1500 USD) – Starting with a strong contender, MEST MK2 is actually super comfortable, but a bit larger than Perpetua, so Perpetua ends up being more comfortable. The overall cable is better on the Perpetua, especially with the awesome plug, and Perpetua has a slightly better passive noise isolation. Both IEMs have some dynamic driver inside, and neither don't have driver flex or other issues. The drive factor is better on the Perpetua which is less sensitive to the source noise, source quality, and will sound better with cheaper sources. The overall sound is much more V-Shaped and U-Shaped on Unique Melody MEST MK2, which also has its particular coloration that gives it a P sound to it, which enhances the feeling of the Premiere drum, but can change the sound of other instruments too. Perpetua sounds more balanced, smoother, more relaxed, wider, and more airy. Both are super nice for all music styles, Perpetua is a bit easier to listen to, while Unique Melody has a bit more impact. Dynamics are about equal, and so is resolution, with more nuance and a more mature tuning on the Perpetua.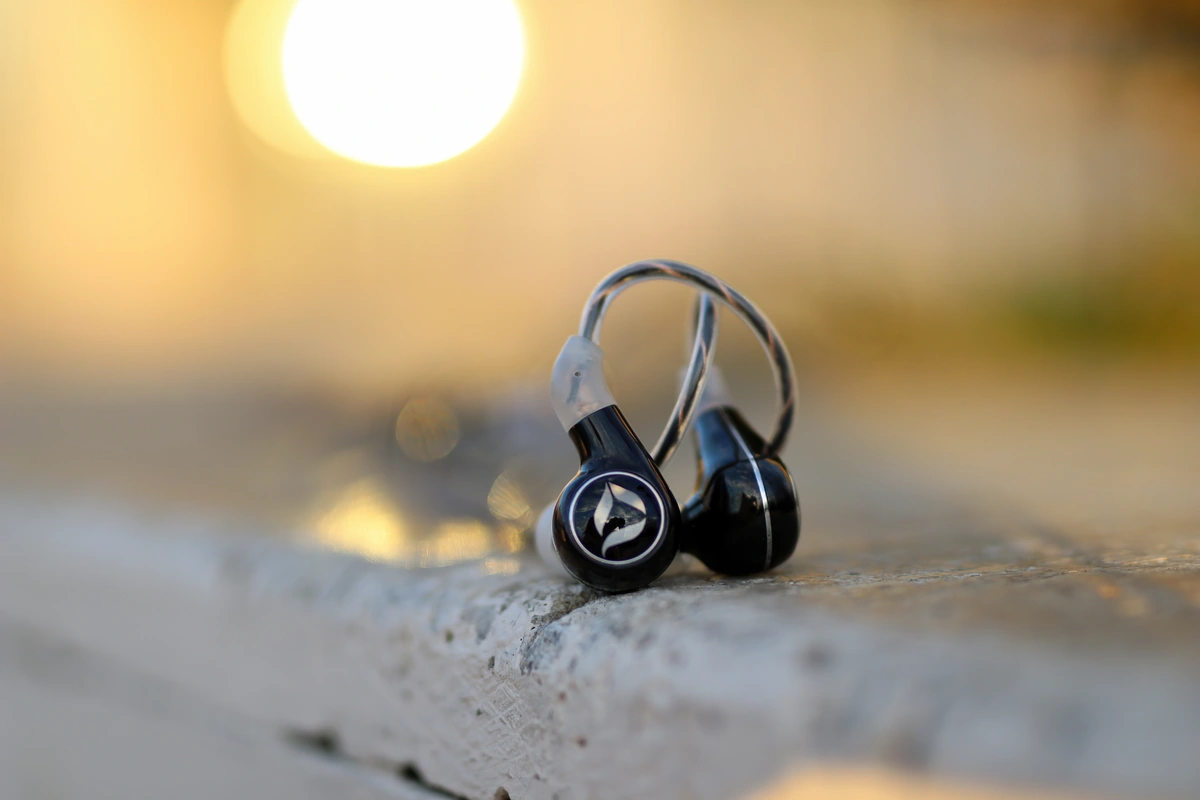 Dita Audio Perpetua vs Final Audio A8000 (2999 USD vs 2400 USD) – The comfort is better on Perpetua, which is smoother and more rounded on the inner part, and which also has a smaller shell that sits more comfortably in my ears. The overall sonic presentation is actually more detailed, cleaner and more resolute on Final A8000, but this comes at a cost, as A8000 is considerably more fatiguing, sharp and has a really bright sound, to the point where it can be fatiguing just thanks to the tuning. Dita Perpetua has a better dynamic, and sounds more natural, more balanced, less sharp, less fatiguing, but you can actually hear nuance better, as it doesn't shower you in an analytical sound that can be quite harsh at times. If you need a surgical weapon that can dissect music, Final A8000 is amazing, and its level of fidelity is still hard to surpass, but even for a detail addict like me, I still more often go for Dita Perpetua, which is close, but has the advantage of being much smoother, cleaner and much more pleasing to the ear, all whilst having more bass, a more balanced tuning and is easier to swallow for long hours of listening. The source sensitivity is higher on Dita Perpetua which shows hissing and background noise a bit more, while A8000 is actually harder to drive. The passive noise isolation is a bit higher on Dita Perpetua. The default cable is better on the Perpetua. 
Dita Audio Perpetua vs CTM Clear Tune Monitors Da Vinci X (2999 USD vs 2400 USD) – If you're looking for comfort, Dita Perpetua has better comfort, and better passive noise isolation than Da Vinci X, at least the one that's universal. The overall sound is rather different, Da Vinci X is much more into extracting details and revealing it, although in reality they have a similar level of detail, but the way Da Vinci X presents it is much more evident, especially in micro details and micro textures in songs, think about the textures of trumpets and synths in literally all songs, including rock and metal. The overall soundstage is wider, more natural and extends deeper on the Dita Perpetua which is more masterful in playing nuance and more refined, while Da Vinci X has a higher degree of instrument separation. The dynamics are much better on Dita Perpetua, to the point where it can make Da Vinci X feel a bit congested in the dynamics, and the bass, lower midrange, and sub bass all have a higher degree of energy on the Perpetua which is made to sound meatier and more solid in the lows. They are both equally easy to drive, but Da Vinci X is far more sensitive to hissing and background noise, requiring a higher quality source with a lower output impedance, while Dita Perpetua can sound excellent even out of a portable in comparison. The default cable is much better on the Perpetua, which has a modular cable of a super quality. 
Dita Audio Perpetua vs FiR Audio NE4 Neon 4 (2999 USD vs 2299 USD) – The comfort and overall design is actually superb on both, and NE4 is one of the very few IEMs that is as comfortable as Perpetua, although Perpetua isolates a bit more from the outside noise, especially keeping in mind that NE4 has a rather huge opening on the inside to equalize the inner pressure. The overall sound is rather different, with NE4 having more of a U-Shaped presentation, where NE4 has a bolder bass, with better sub-bass, but more recession in the midrange, and a sparklier, stronger treble that shines with more energy and more power. NE4 is a bit better for rock and metal, while Perpetua sounds smoother and thicker, a bit darker and more relaxed, laid back. It is natural that I'd go for NE4 more for rock where I'd want to jump and scream, while Perpetua is indeed a bit more refined, it can pronounce nuance a bit better, explore the little intricacies in songs more, Perpetua is a clear winner in everything that a mature and well saturated sound should have, while NE4 is everything that a high-end IEM with extreme resolution, energy and dynamics should have. Speaking of which, both have about the same level of dynamic, while soundstage is a bit wider on Perpetua, but instrument separation a bit better on Fir Audio NE4. Both are about equally sensitive to hiss and background noise, they both handle high volumes equally well. The default cable of Perpetua is better, modular, and looks better in person. 
Dita Audio Perpetua vs Ambient Acoustics MAD 24 (2999 USD vs 3500 USD) – Reaching a point where the competition costs more, you'd expect better everything, but at least when it comes to the comfort of the pairing, MAD24 is larger, so Perpetua sits better in my ears with better comfort. The overall sound is also more detailed, more dynamic and more punchy on the Perpetua, with better resolution and clarity. MAD24 is smoother, warmer, thicker, with more bass, and more substance in the low end, while Perpetua deals impact a bit faster, is more coherent, has a more natural decay, with better overall realism in the midrange, Perpetua really plays well with Jazz, pop, and has a superb spatiality to the sound. At times, the sound of MAD24 has a slightly higher degree of instrument separation, but the resolution, especially in the micro detail, is better on the Perpetua, and Perpetua has a much better dynamic and dynamic range, especially when you drive both really loud, the single dynamic driver on Perpetua holds better to volume and complex songs. MAD24 is a bit more sensitive to hiss and background noise. The default cable of Perpetua is much better, and it shows where Ambient Acoustics could improve. 
Pairings
Dita Perpetua + Lotoo PAW 6000 (1799 USD + 1200 USD) – This pairing is made in Heaven, for those who want a really gentle and refined presentation, with a lower impact, but more treble sparkle, lower bass quantity, in balance for better resolution and detail. I am willing to say that this is probably my favorite pairing when it comes to how nuanced and refined the sound is, and how good the resolution can be, while the sound steers away from being sharp or fatiguing.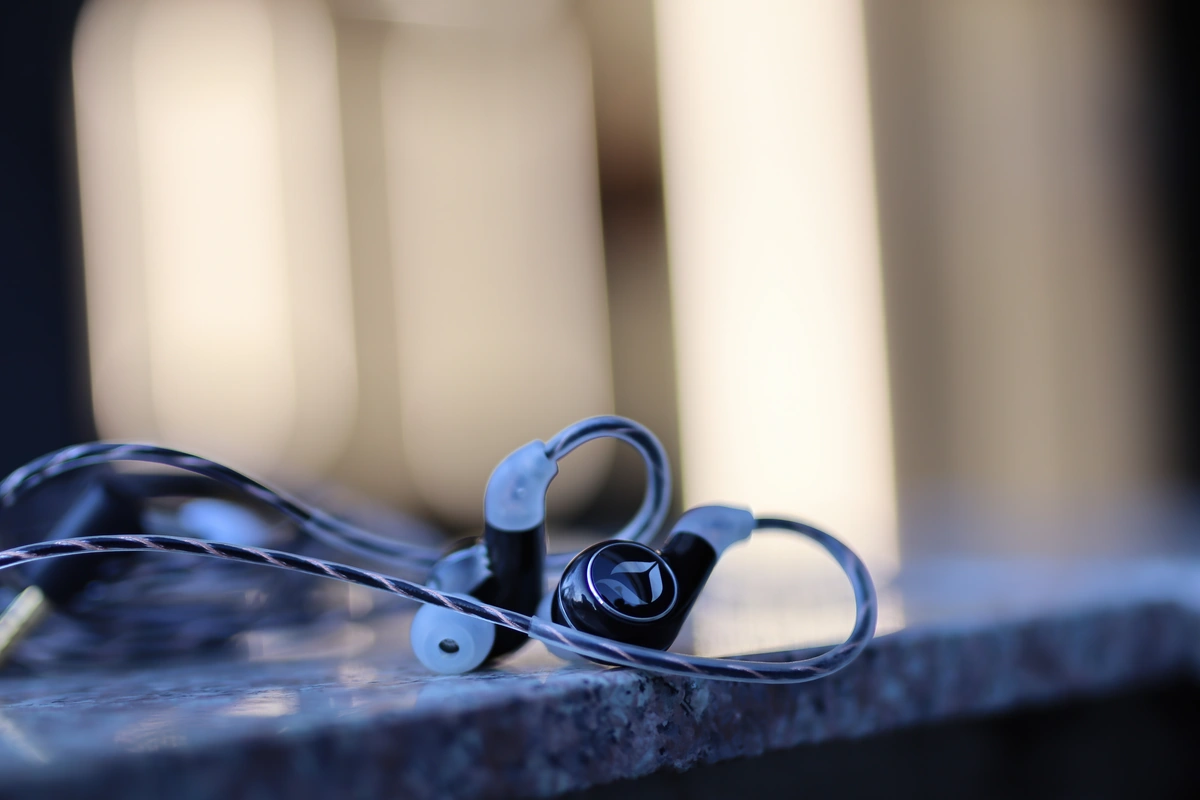 Dita Perpetua + iBasso DX320 (2999 USD + 1600 USD) – DX320 is pretty much the reference DAP for me, at least when it comes to portables, and I am willing to still say that it has the most dynamics, with Dita Perpetua this being easily perceivable, but also is the super low noise floor and incredible detail and soundstage. The pairing between Perpetua and DX320 also works really well because DX320 is mostly neutral / natural without a super warm sound, so the warmer and smoother signature of Perpetua is made more balanced. Of course, you can always replace the default AMP module on DX320 if you want a smoother, fuzzier sound with more Tube tinge. 
Dita Perpetua + Astell & Kern SP2000T (2999 USD + 2500 USD) – The pairing with SP2000T is one of the best you can get, especially as SP2000T has a bit of extra harmonic distortion, and Dita Perpetua already has a really clean and controlled sound, so where some multi-BA designs might distort a bit with the tube mode, Dita Perpetua instead becomes more organic, a bit fuzzy, and super wide and warm. I love the bass and the midrange, and when I don't want to have the extra fuzz of the tube mode, SP2000T allows me to engage either full Solid State mode, or Hybrid mode. The soundstage is super wide, and the resolution is superb, although the soundstage of the pairing is a bit smaller in tube mode than in SS mode, and so is the dynamic, a bit better in solid state mode. 
Value and Conclusion
Although the price point of Dita Perpetua is not low, and it is in fact one of the most luxury high-end IEMs I reviewed to date, I can actually say that it is one of the flagships with the best price / performance ratios out there, and it heavily suprasses other smooth / warm sounding IEMs when it comes to the resolution and how coherent, well blended together, and dynamic the sound is.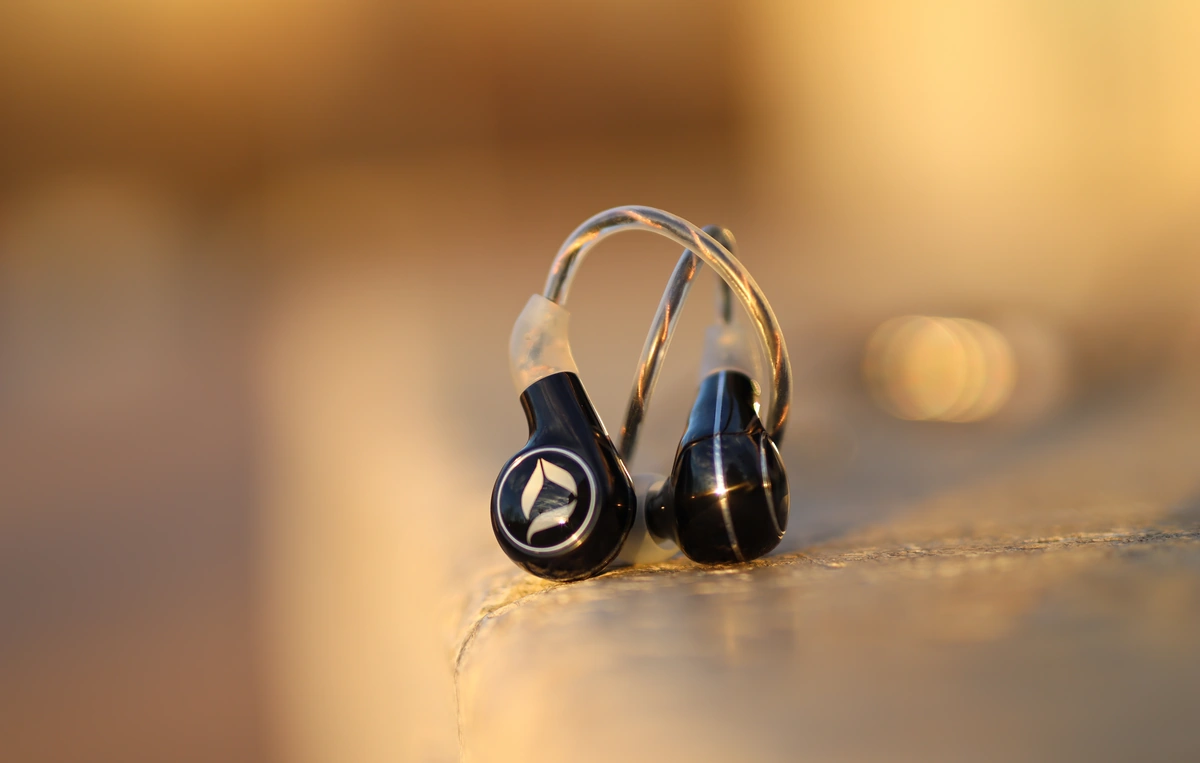 In fact, Dita Perpetua is so good at everything it does sonically that it is really hard not to add it to the Audiophile-Heaven Hall Of Fame, as it really got a lot of ear time for me and I could easily have it as the ultimate smooth sounding IEM forever, hence the name in the title of the review too. The tricky part with finding a good high-end flagship is finding comfort, because while I like a lot of high-end IEMs, most of them won't stay in my ears without hurting, while Dita Perpetua is perpetually comfortable.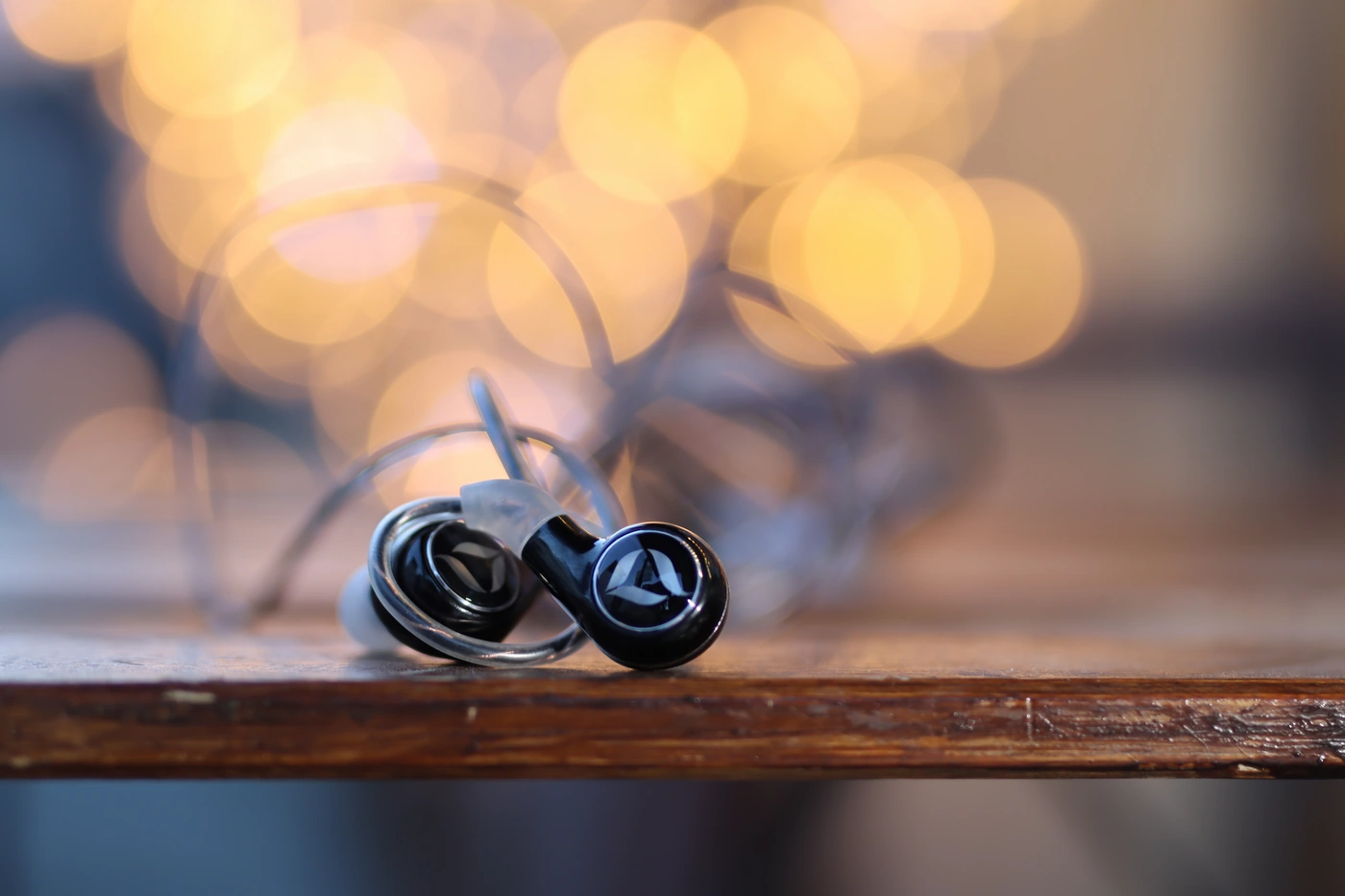 At the end of today's review, if you really honestly have the budget for such a flagship, and I mean it, there are other options even from Dita Audio, but if you do have the budget for it, and if you want to get the best luxury high-end in-ear monitor with a natural, smooth, clean and detailed sound, with the best cable that you can get, along with superb comfort and outstanding support, Dita Perpetua is a fully recommended earphone, and one that I think anyone who tries would enjoy. 
Product Link
Official Link: https://ditaaudio.com/products/perpetua
You can grab one from www.amazon.com here: https://amzn.to/3EMj7I0
If you're in the UK, you can grab one from www.amazon.co.uk here: https://amzn.to/3J0HAfk
And if you're from Europe, you can grab one from www.amazon.de here: https://amzn.to/3y0o1NN
---
---
--- Please remember to stay safe, and always have fun while listening to music!---
 - If you have a dime to spare, and donate, to help us with electricity and work expenses, it would make my day much brighter, as it would help me improve things around the website and increase the frequency of my posts - 
---
Full Playlist used for this review
We listened to more songs than those named in this playlist, but those are excellent for identifying a sonic signature.  PRaT, Texturization, Detail, Resolution, Dynamics, Impact, and overall tonality are all revealed by those songs. We recommend trying most of the songs from this playlist, especially if you're searching for new music!
https://www.youtube.com/playlist?list=PL_cjBXGmwSHSdGcwuc_bKbBDGHL4QvYBu
--- Contact Us ---






---
---