IKKO ITB03 Heimdallr Bluetooth Receiver – DAC, AMP, More
IKKO ITB03 Heimdallr is $149 USD / EURO a Bluetooth DAC AMP and Receiver with a dual DAC inside, with Dual Asahi Kasei AK4377 DACs, Bluetooth LDAC connection, and 4 audio modes. It will be compared to other popular Bluetooth Receivers, including Shanling UP5 (179 USD), FiiO BTR5 (110 USD), and Dethonray SG1 Pegasus (400 USD). 
Introduction
IKKO is a trickster company, or so I'd call them at this point, they have a varied offer of products from the entry-level price range, and they have a good price / performance ratio for those, they have a wide selection of products, and most importantly, they have reliable support and a good build quality. They have some of the most popular and best selling IEMs and dongle DACs, so it is interesting to see them make a Bluetooth receiver. As with most companies, it is best to purchase their products from a known and reputable source, especially Amazon, where you have the best warranty, best support and best prices too. 
It should be noted that I have absolutely no affiliation with IKKO. I'd like to thank IKKO for providing the sample for this review. This review reflects my personal experience with the IKKO IBT03 Heimdallr Bluetooth Receiver. Every opinion expressed is mine and I stand by it. The purpose of this review is to help those interested in IKKO ITB03 Heimdallr Bluetooth Receiver find their next music companion. 
Product Link
You can grab one from www.amazon.com here: https://amzn.to/3QSuz9Z
If you're in the UK, you can grab one from www.amazon.co.uk here: https://amzn.to/3Wpe6eD
And if you're from Europe, you can grab one from www.amazon.de here: https://amzn.to/3HgfsUs
Build Quality/Aesthetics
IKKO ITB03 is a simple device in principle and it basically is a DAC / AMP and a Bluetooth receiver. For some reason, my smartphone only sees it as an aptX HD device instead of LDAC, but that may have to do with my smartphone. The Filters inside of ITB03 seem to be really praised by the company, with them describing how those should sound like, but I found them to be pretty similar in practice. The sound modes do have some coloration, especially to the midrange, as they act more as EQ profiles with DSP, and you will hear the differences between them. 
Functionally, I found the ITB03 Heimdallr to be rather nice, although if I had any complaints, the display is really dim for the size and shape of it, even at maximum brightness. It is rather ergonomic, has a nice metallic frame with glass front and glass back, smooth edges, and a type-C port that can be used to charge it and as a data port, with a setting available for both USB 1.0 and USB 2.0. This means that it will be compatible with older and specific devices, such as gaming platforms that cannot install drivers. It does not require a driver to be installed for Windows.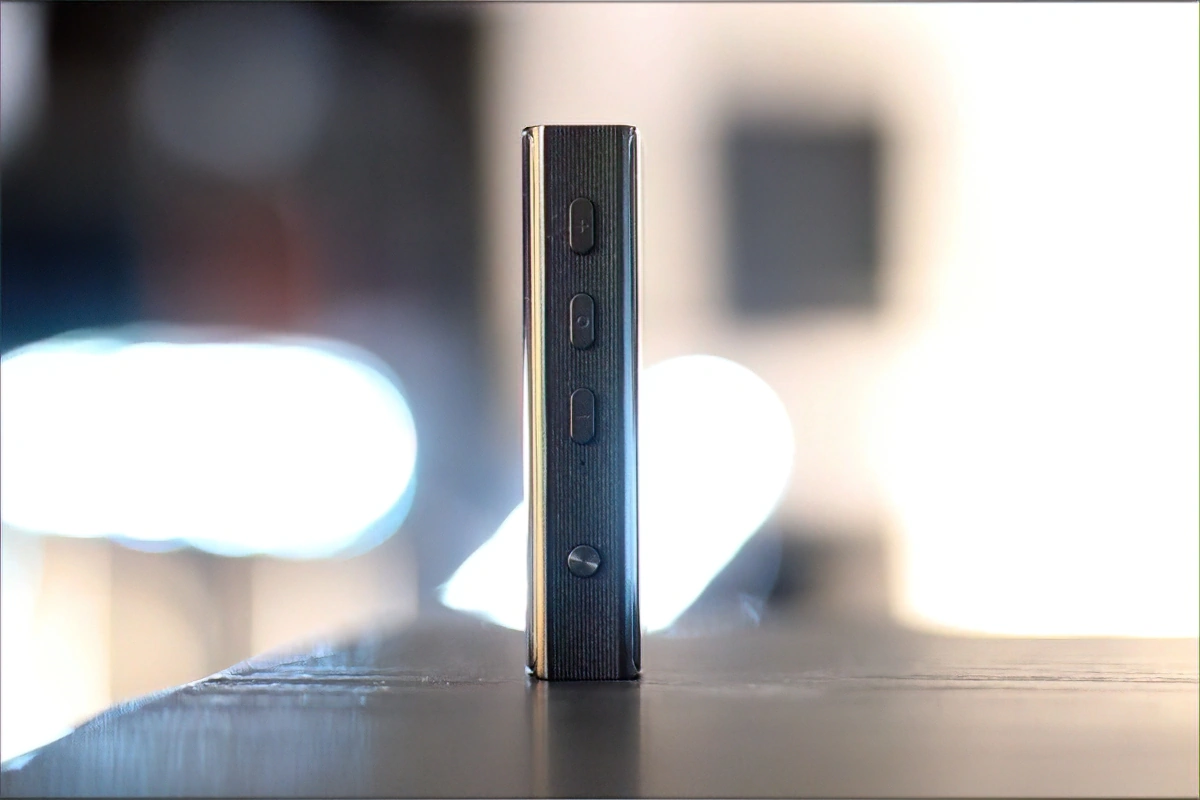 It comes with two headphone outputs, one in the 4.4mm Balanced Format, and one in the 3.5mm Single Ended Format. There are a selection of buttons on the right side, including on/off switch, forward, backward, and a play / pause button. The maximum driving power is 180mW into a 16 OHMs load, over the balanced connector, and 53mW over the Single Ended output, over a 16 OHMs load. This means that it will be able to drive most portable headphones and IEMS, but it won't be able to drive the likes of Audeze LCD-5, HIFIMAN HE1000 V2, or even Sennheiser HD660S. 
IKKO ITB03 has a separate volume control from the volume shown on the smartphone, which is something not seen on most Bluetooth receivers. The battery life is quoted to be around 8 hours, and I got around 6 and a half listening loud and with good aptX HD protocols, plus the charging time seems to be accurate around 1.5 hours.  
All modes work in both bluetooth and USB DAC mode, but when switching between modes, there is a noticeable pause and delay, as it swaps the modes back and forth. The weight of the IKKO ITB03 is super low, at 72 grams, and it is extremely satisfying to hold it in hand and to use it, as it feels like a proper high-end device, compared to most audiophile-grade devices that have sharp edges and are far less ergonomic. 
Sound Quality
The overall sonic signature of the IKKO ITB03 can be described as natural, lightweight, snappy, detailed and clean. The treble extension is beautiful, allowing for high-end instruments to shine brightly, it has a good amount of sparkle, and excellent dynamics. It has a good driving power, and for most IEMS, you'll reach 100-110 dB within the 20% of the max volume that IKKO ITB03 has to offer. Happily, around that range it stays extremely clear and controlled, and has headroom remaining for even harder to drive headphones. In fact, in USB Mode, with gain set to high, and with IEMs, I'm getting a LOT of volume, and louder than I can listen and enjoy even at 15/60, with Unique Melody Maven PRO and Dita Perpetua. The driving power isn't quite enough for HIFIMAN HE1000 V2, but I found it to be about enough for Audeze MM-500 and OLLO S4x. The other IEMs and headphones I paired with IKKO OH2 are BQEYZ Topaz, Westone MACH 60, Westone MACH 40, Sivga SV023, Oriveti OV800, and Spirit Torino Super Leggera. I noticed that the volume loading is uneven, so the first few volume steps add extreme amounts of volume, between and 20, with the ranges between 20 and about 50 adding much less, and offering a more granular control, and between 50 and 60, I noticed a more drastic increase with each volume step once again.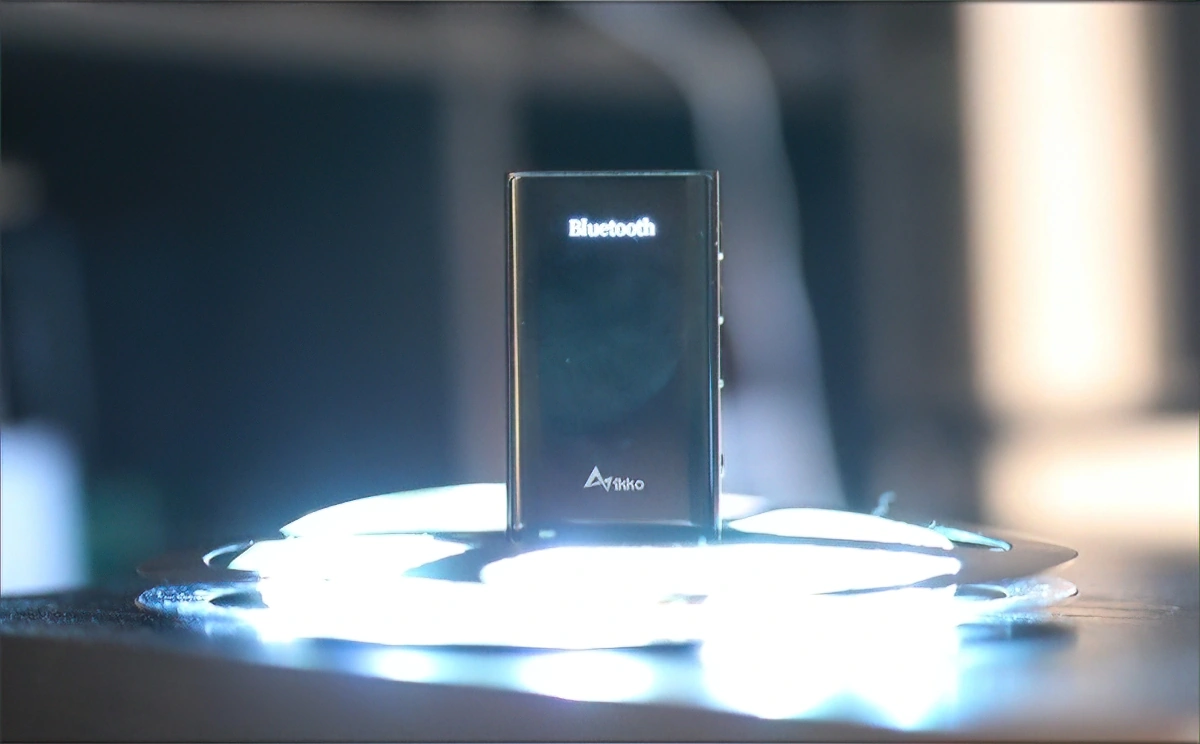 The bass is clean, not super deep or quantitative, and while there are multiple music modes, all of them seem to present music in the same way, or in a similar way anyways. Basically, unless you go for the Movie mode which sounds rather poor and colored, every mode has a clean and detailed bass. This neutral bass presentation works best with IEMs and headphones that are already rather warm and thick sounding. You can engage some of the other modes, I mean other than Music and HIFI, but the resolution and clarity are slightly downgraded, so I would stick to those.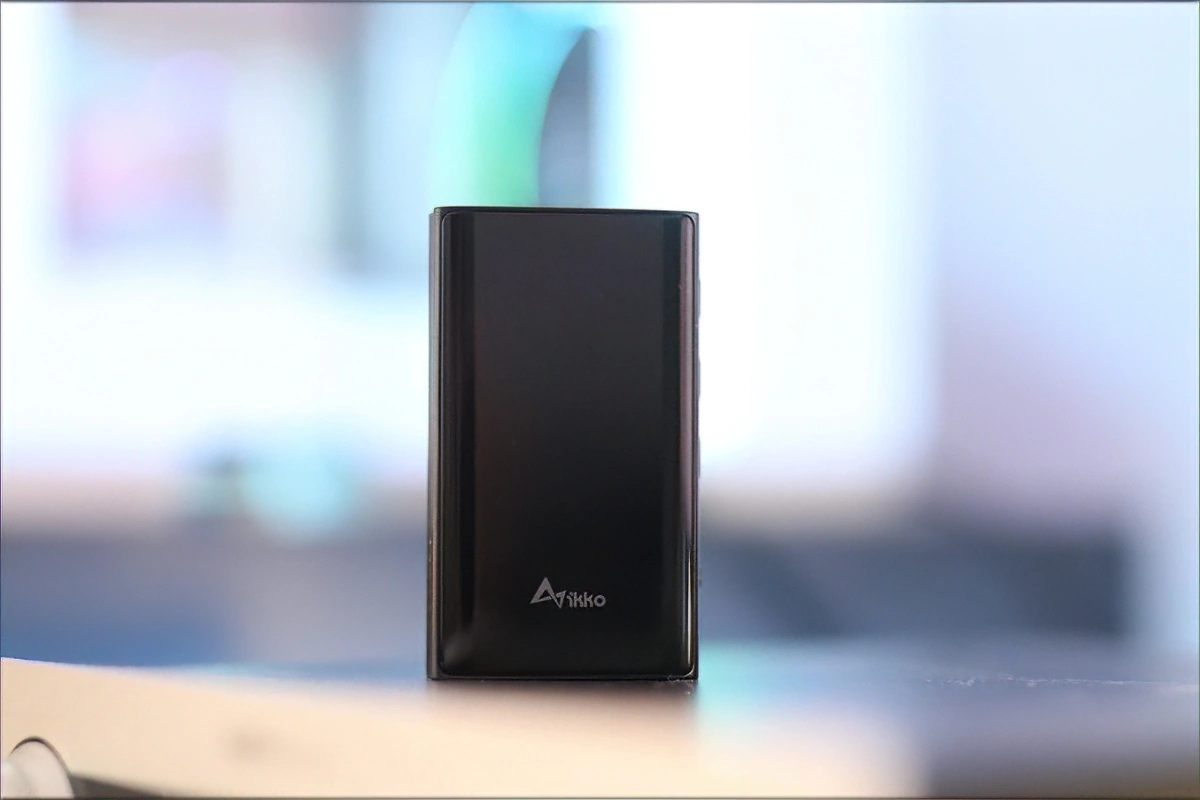 The midrange is clean, clear, has good dynamics and punchiness. I love the overall soundstage and instrument separation that IKKO ITB03 has, it presents layers of music well separated, and has outstanding clarity with all music styles. Guitars are juicy, presented with a really nice amount of warmth and color in the mids too, and male voices are strong, deep and powerful. All instruments are emotional, and IKKO ITB03 generally has a bit of extra emotion in music, rather than having a blunted or too warm presentation, it works beautifully for rock, metal, pop, EDM, Dance, Emo, and basically all music that has an emotional side to it. I noticed no problems with the background noise or the noise floor, and ITB03 is great at keeping the background distinct from the foreground, the background clean, even with the most sensitive of IEMs.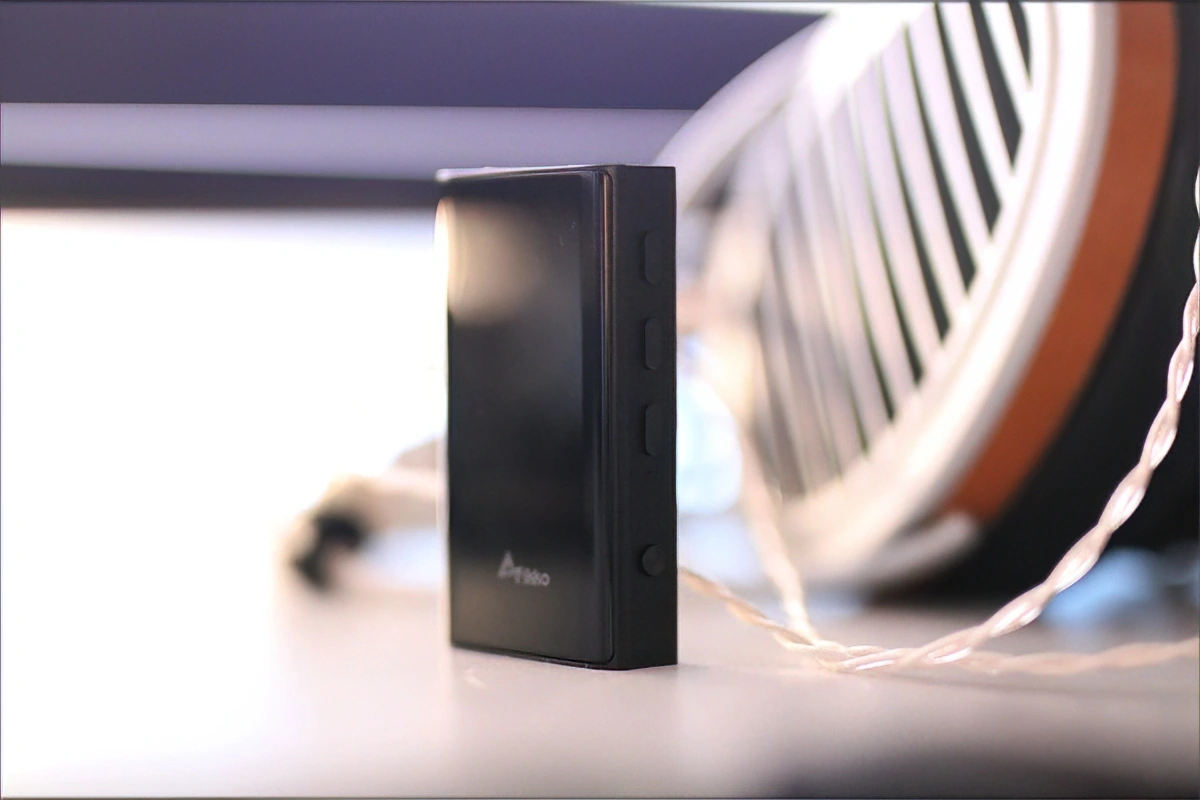 The treble is clean, smooth in texture, but really well extended, up to about 14 kHz. The high-end resolution is superb, and it performs much better than you'd guess from its size and design. I love the overall sonic presentation and found it to be in the top bluetooth receivers I heard to date. It has a nice amount of bute to all cymbal crashes and it is generally super pleasing to listen to. All in all, I enjoy the sound, but it is not super beefy, it is great for rock and metal, but not if you're a basshead in need of some extra oomph and low end thickness / substance. 
Comparisons
IKKO ITB03 Heimdallr vs Dethonray SG1 Pegasus (149 USD vs 400 USD) – Starting with the hardest of the comparisons, SG1 Pegasus has a slightly better maximum driving power, better control and a wider / deeper soundstage. This comes at quite a high cost, as SG1 Pegasus is a much larger device, with sharper edges, it is harder to carry around, also, it has a slightly better bluetooth strength, but absolutely no wired connection available, so it cannot be used as a USB DAC while it is charging, or just for the fun of it. Since IKKO ITB03 Heimdallr is quite a bit more affordable, and has a more neutral sound, with a more bright and airy treble, and a more neutral bass, it is easier to recommend if you're looking for a high-quality Bluetooth receiver, especially one that you'll likely used via the wired connection.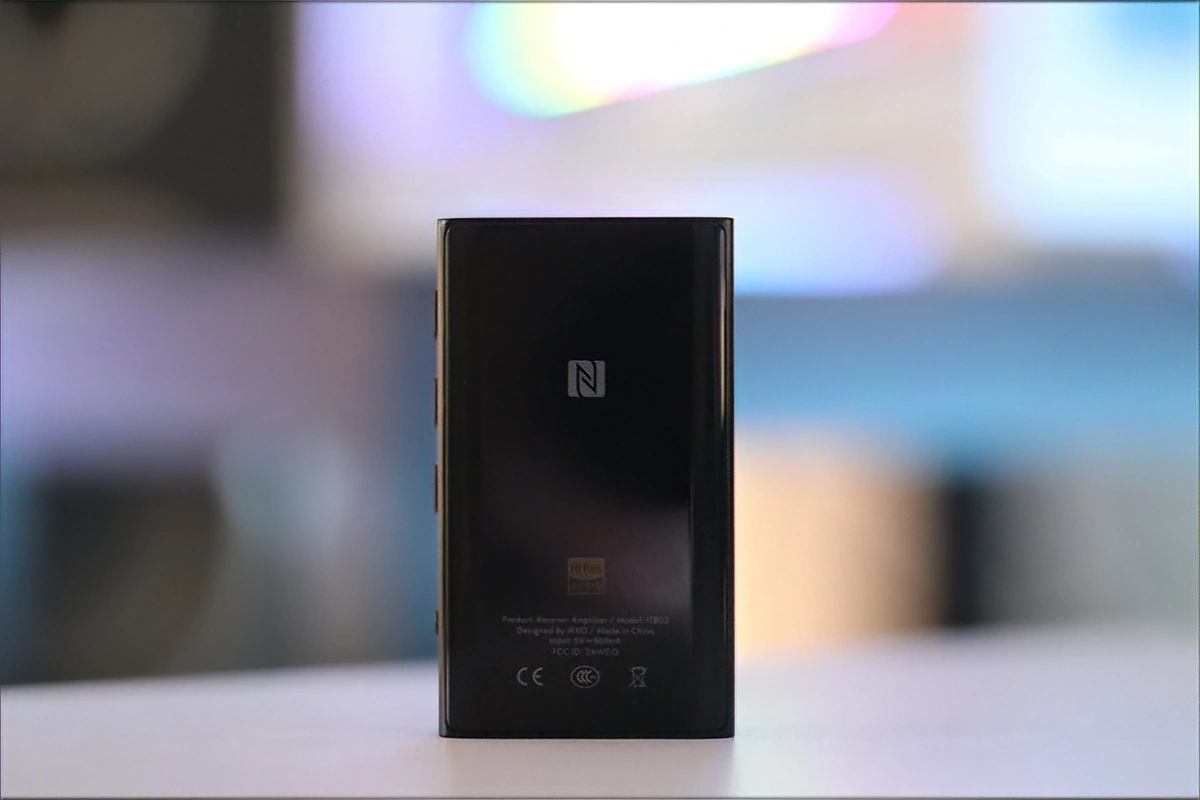 IKKO ITB03 Heimdallr vs Shanling UP5 (149 USD vs 179 USD) – The build quality is about equal, UP5 feels a bit larger in hand and is a bit less portable, but it comes with a better case, which helps with its portability / usage. The overall connection quality is a bit better on UP5, and the wired connection is equal. The sonic presentation is warmer, smoother and has a lower amount of treble as presented by UP5. This makes ITB03 much brighter, more vibrant, more detailed, more vivid, and has a slightly better instrument separation and a wider soundstage, despite costing less. The maximum driving power is about equal between them, and both are very good for IEMs and easy to drive, portable headphones. 
IKKO ITB03 Heimdallr vs FiiO BTR5 (149 USD vs 400 USD) – This one I was most curious about, as both BTR5 and ITB03 feel high-end and are well built. The overall build quality is slightly better on BTR5, which is more solid, especially the metallic frame, but both are really good in the build. The maximum driving power is ever so slightly better on the ITB03 and it tends to give better impact and control to both IEMs and Headphones. The sonic signature is about to be similar, with the exception that ITB03 has a much larger soundstage, better instrument separation, better resolution, better detail and better dynamics. BTR5 sounds intimate and narrow in comparison, with less dynamics and a smaller staging. This doesn't make BTR5 any worse from when I compared it, but it shows that IKKO knew they had to overdo FiiO to win, and sonically, it is a much easier to recommend dongle Bluetooth DAC. The Bluetooth connection strength is a bit higher on BTR5, wired is equal. 
Value and Conclusion
With a price point of about 150 USD, IKKO ITB03 Heimdallr is a very good bluetooth receiver, with a multitude of features, good driving power, nice build quality, and nice aesthetics too. It is totally worth the asking price, and even relative to the market, it has a good position and offers great value, being a fresh new bluetooth dongle that's totally worth looking into.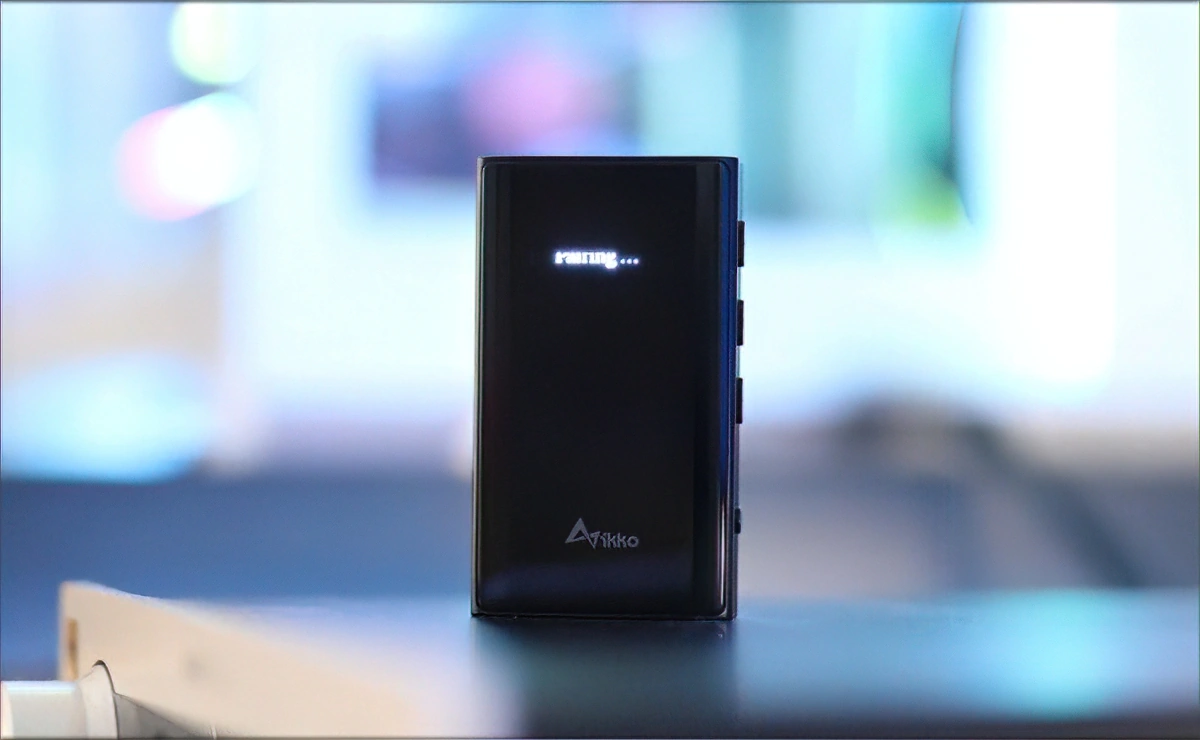 At the end of the day, if you're looking for a high quality bluetooth receiver dongle dac amp, with a super nice soundstage, good instrument separation, excellent treble sparkle, and outstanding value, also with a nice build quality, and strong battery life, driving power, and nice details for the sound, IKKO ITB03 is the first one I'm reviewing in 2023, but also one that I can fully recommend. 
Product Link
You can grab one from www.amazon.com here: https://amzn.to/3QSuz9Z
If you're in the UK, you can grab one from www.amazon.co.uk here: https://amzn.to/3Wpe6eD
And if you're from Europe, you can grab one from www.amazon.de here: https://amzn.to/3HgfsUs
---
---
--- Please remember to stay safe, and always have fun while listening to music!---
 - If you have a dime to spare, and donate, to help us with electricity and work expenses, it would make my day much brighter, as it would help me improve things around the website and increase the frequency of my posts - 
---
Full Playlist used for this review
We listened to more songs than those named in this playlist, but those are excellent for identifying a sonic signature.  PRaT, Texturization, Detail, Resolution, Dynamics, Impact, and overall tonality are all revealed by those songs. We recommend trying most of the songs from this playlist, especially if you're searching for new music!
https://www.youtube.com/playlist?list=PL_cjBXGmwSHSdGcwuc_bKbBDGHL4QvYBu
--- Contact Us ---






---
---