Shanling M3 Ultra Music Player – DAP To The Max
Shanling M3 Ultra is a $469 USD DAP / Digital Audio Player, basically a portable music player, with Dual ESS ES9219C DAC Chips, Dual RT6863 AMP Chips, Balanced Output, Super high endurance for the battery, and a lot of driving power. In today's review, we will explore together how it sounds like and how it compares to other high-end DAPs, including TempoTec V6 (399 USD), iBasso DX170 (449 USD), Hiby RS2 Darwin (479 USD), and FiiO M11 PRO (650 USD).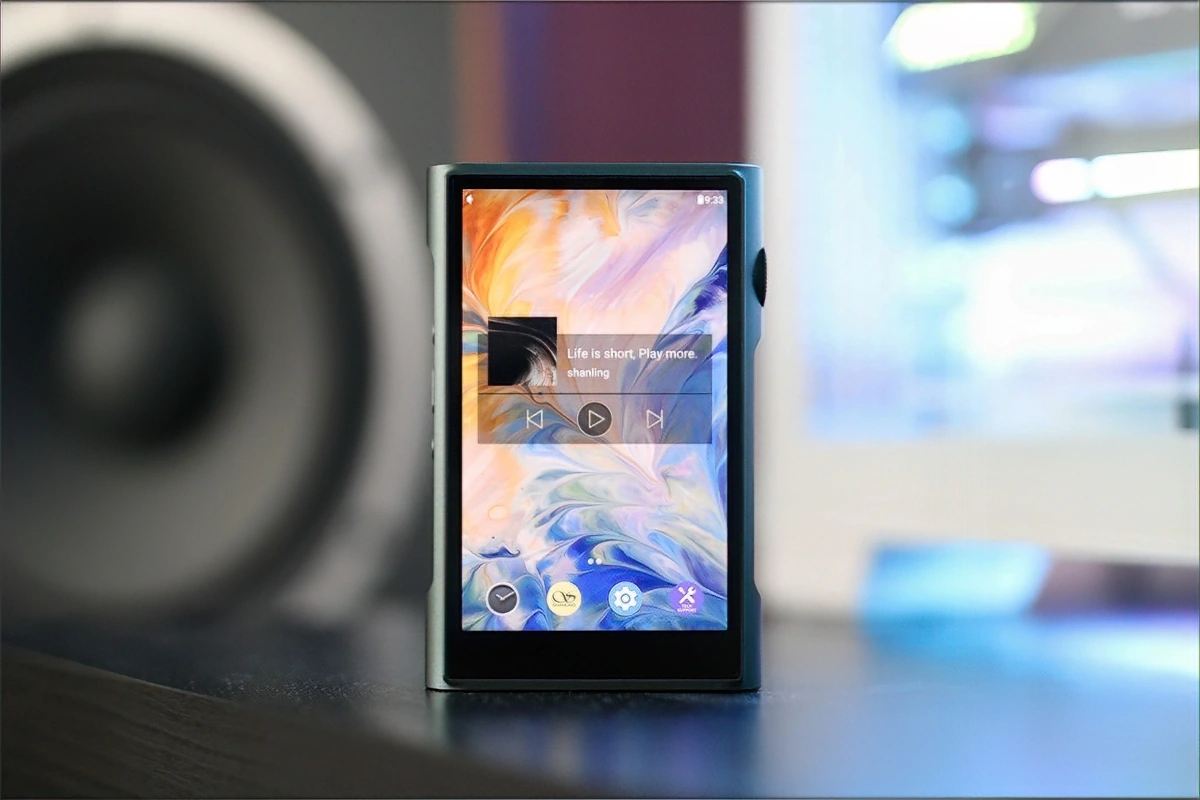 Introduction
Shanling is the last company at this moment to enter this midrange DAP niche race, which has a pricing focus of around 500 USD at the moment, and I'll take the chance to compare it to all the other DAPs in the range, especially since I already reviewed most of them. Shanling is a really nice company, and I was enthusiastic to hear that they entered Amazon recently and that you'll be able to purchase their products from there, as you'll get the best support, warranty and a large window for returning what you don't like to Amazon. I recently had to RMA a graphics card, and believe me, you don't want to have purchased from a no-name company, and you don't want to purchase a Gigabyte Graphics card. All of this could have been avoided if I stuck to the advice I keep giving in my reviews, please use a shop that's known to repair, fix, replace or refund easily. I thought I was smarter and I did not purchase this graphics card from Amazon or from a big shop, instead going with a smaller local shop. I don't insist that you use the links in my review, although that would be really useful for me, but I do insist that you purchase from known, trusty sources where you won't be at a loss if something is to happen. 
It should be noted that I have absolutely no affiliation with Shanling. I'd like to thank Shanling for providing the sample for this review. This review reflects my personal experience with the Shanling M3 Ultra Music Player. Every opinion expressed is mine and I stand by it. The purpose of this review is to help those interested in the Shanling M3 Ultra DAP find their next music companion. 
Product Link
You can grab one from www.amazon.com here: https://amzn.to/3Y2rhDS
If you're in the UK, you can grab one from www.amazon.co.uk here: https://amzn.to/3JCY6mg
And if you're from Europe, you can grab one from www.amazon.de here: https://amzn.to/3Y84mXW
Build Quality/Aesthetics
Starting with the build quality, M3 Ultra is a really beautiful DAP although I do have the green version, instead of a more traditional black, which is why it may look a bit less photogenic than the more traditional counterpart. We also took most of the outdoor photos with the leather green case on the DAP to avoid scratching it, as I'm somewhat into keeping my stuff in good working order, and our outdoor photos include placing everything on rough surfaces that could scratch and leave a mark. From what I can gather, the leather case can be bought separately, so you could grab the black case for the emerald green M3 Ultra, or vice versa.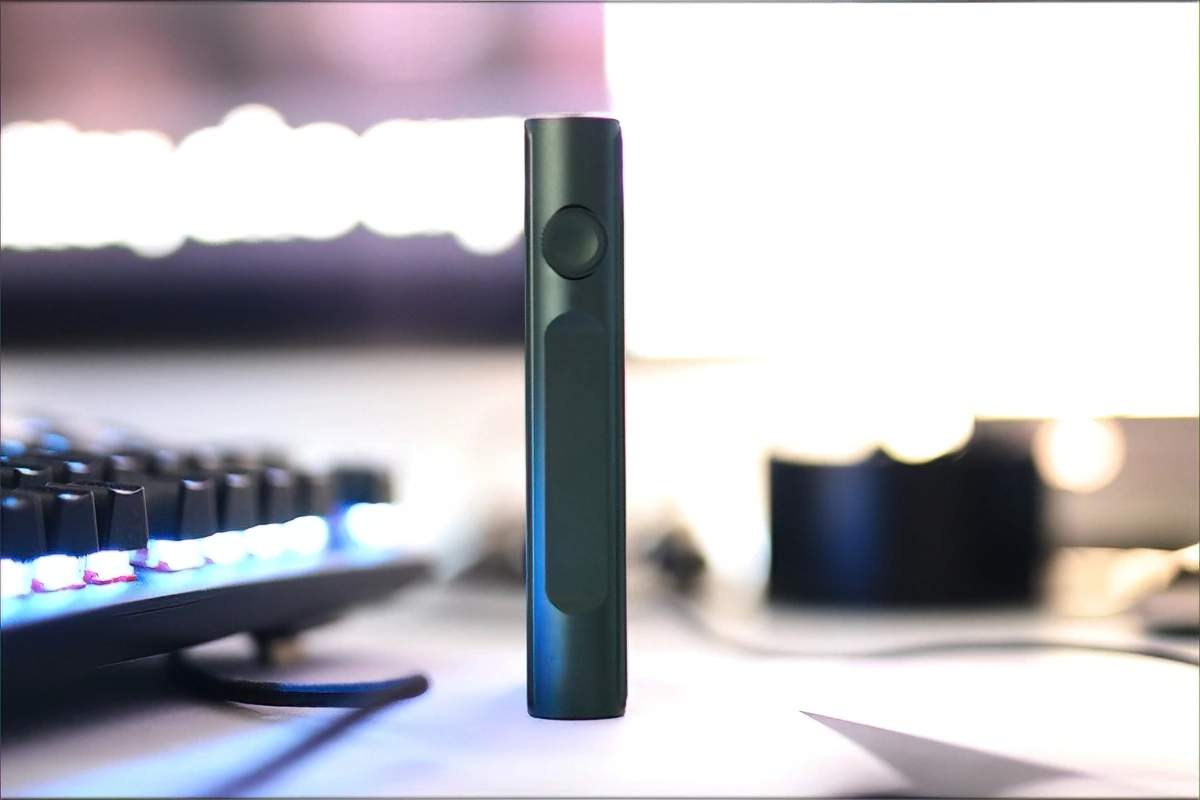 Interestingly, Shanling brought something new in the design, as they have a glass front, glass back, glass top and glass bottom panels, with screen protectors applied to every single part, including top and bottom, back and front. The display is a 4.2″ display, with a high resolution of 768×1280 pixels, more than the first laptops I had when I was younger. 
At the circuit level, we have 3 GB of RAM, and 32 GB of ROM memory, out of which you can use about 25 GB. There's a microSD card slot, which now has a little door to prevent dust and debris, and it supports up to 2TB microSD cards, although I was able to test as high as 512GB, which I can confirm works flawlessly. There's Bluetooth support too, up to Version 5.0, with support for LDAC, aptX HD, aptX, SBC, if it is used as a transmitter, and if it is receiving bluetooth from a smartphone, it can use LDAC, and SBC as bluetooth codecs.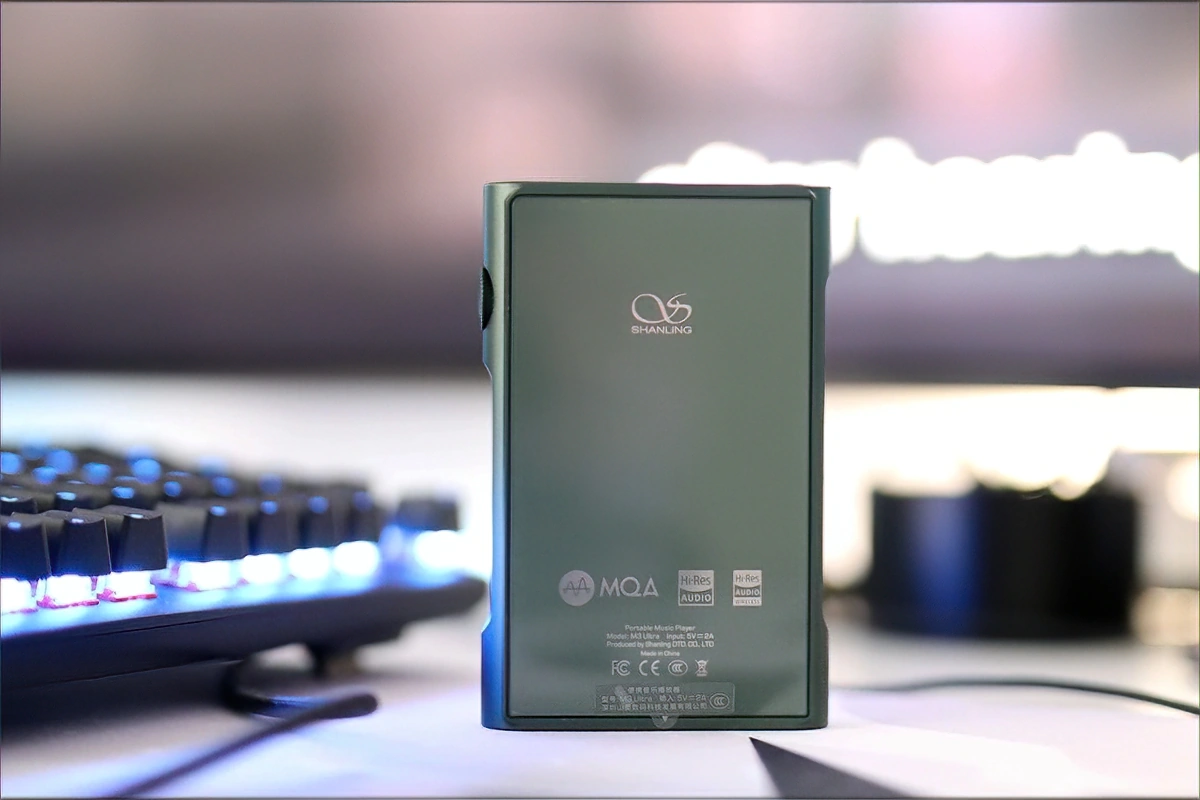 The Single Ended output has vastly different gain levels, with low gain having a 41mW power at 32 OHMs, and High Gain having 140mW at 32 OHMs. There's a Balanced output as well, which suprots a vastly higher power, and which has 164mW of power at 32 OHMs, and 260mW of power at 32 OHMs, basically about double that of the Single Ended output at max. 
The technical numbers are similar, with Dynamic range and SNR being 121dB for SE, and 124dB for Balanced. The Output impedance, which is a very important factor for portable music players, is quoted to be less than 1 OHM, and I can confirm that M3 Ultra has indeed a pretty low output impedance, which means you won't hear any hissing with sensitive IEMs such as Westone MACH 60, FiR Audio Ne4, and IMR Acoustics PRO DARK Matter.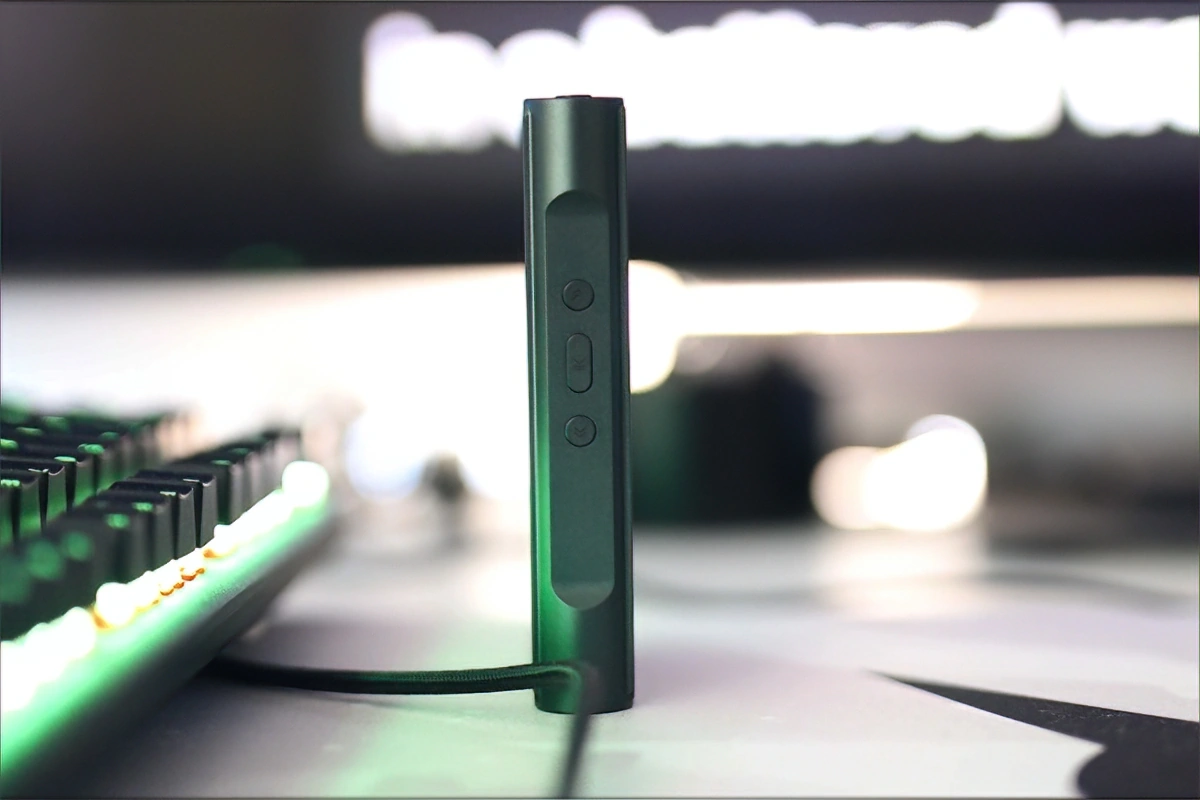 The battery is impressive, and it can be as high as 20.5 hours, if you go for a lower gain level, lower volume, and with lower SoT or screen on time. Even if using M3 Ultra at high gain, balanced, and at high volumes, you can get above 10 hours of battery life, up to about 14, which I consider to be really good, and which beats most of the competition. The battery is a large 3500mAh battery, and it has 18W quick charging, which should allow the M3 Ultra to charge in around 2 hours or so. 
The sound is powered by Dual ES9219C DACs, and M3 Ultra can run in both Dual DAC and Single DAC mode, with the company employing ELNA Capacitors, along with dual Ricore RT6863 AMP chips. The AMP solution in particular is the same as the one employed in Shanling UA3, which has also has Dual Ricore RT6863 AMPs inside, but the implementation is very different, and M3 Ultra has a higher driving power, along with a better sound, so the implementation matters more than what the particular DAC or AMP is employed in a device. 
Under The Hood / Functionality / Software
Shanling made the right call to go with a strong CPU, namely the Octa-Core Snapdragon 665 CPU, and it is running Open Android 10. This allows you to install any app you may desire, and M3 Ultra comes with Playstore, CoolAPK, and APK Pure installed from the factory. You can basically use any streaming service, including Tidal and Qobuz, and M3 Ultra has MQA Full Decoder support, and it allows for 16X MQA Playback.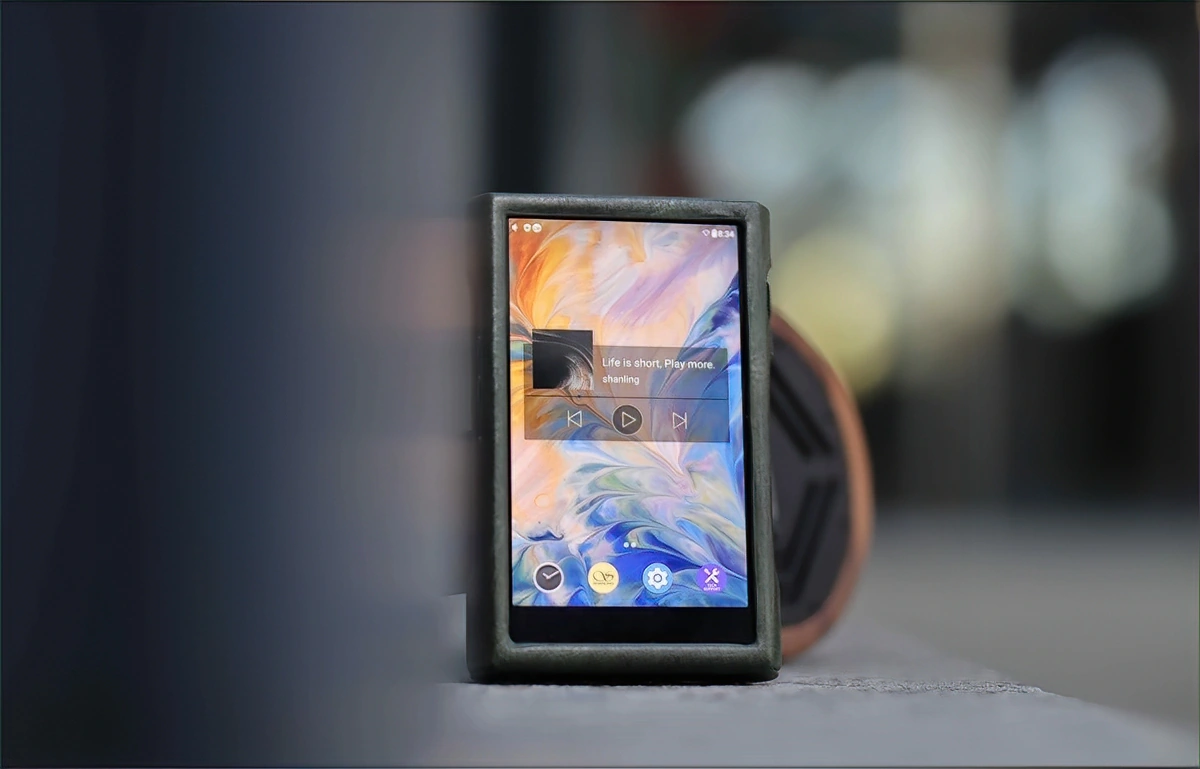 There are two Digital Filters in M3 Ultra, which is a little suspicious, considering that Hiby RS2 also had two filters, but the two in M3 Ultra are Linear Phase and Apodizing, both being fast Roll Off Filters. IF you're into high resolution music, M3 Ultra supports up to 32 Bit / 384 kHz for PCM and up to DSD 256 for DSD. 
The Audio Formats supported include all the usuals, including Flac, Wav, AIFF, Ape, DXD, ISO, dff, dsf, AAC, OGG, ALAC, Mp2, MP3, AC3, and so on. The important aspect here is that you can install any other music player app such as VLC, Hiby Music or even Mango Player, allowing you to extend the usability and versatility of M3 Ultra. I tried using the M3 Ultra as a Bluetooth source, a situation in which the signal strength is slightly weaker than my smartphones, namely Black Shark 4, Huawei P30 PRO and Motorola Edge 30 Ultra. Using M3 Ultra as a bluetooth receiver works nicely, and the strength is good, with no disconnects and no problems. 
Basic navigation on M3 Ultra is done using gestures, and there is no navigation bar, but since I migrated to Motorola Edge 30 Ultra, I got used to browsing my smartphone using gestures, so M3 Ultra feels right at home. The display does not have a high refresh rate, and there would be no reason for it to have, since M3 Ultra is a music player. More important, the display has beautiful colors, and a slightly warm color presentation, plus enough brightness to blind the camera I am using, so you will be able to read what's on the display even in full bright sunlight with M3 Ultra. The system is snappy, everything loads fast, and I experienced zero bugs or problems.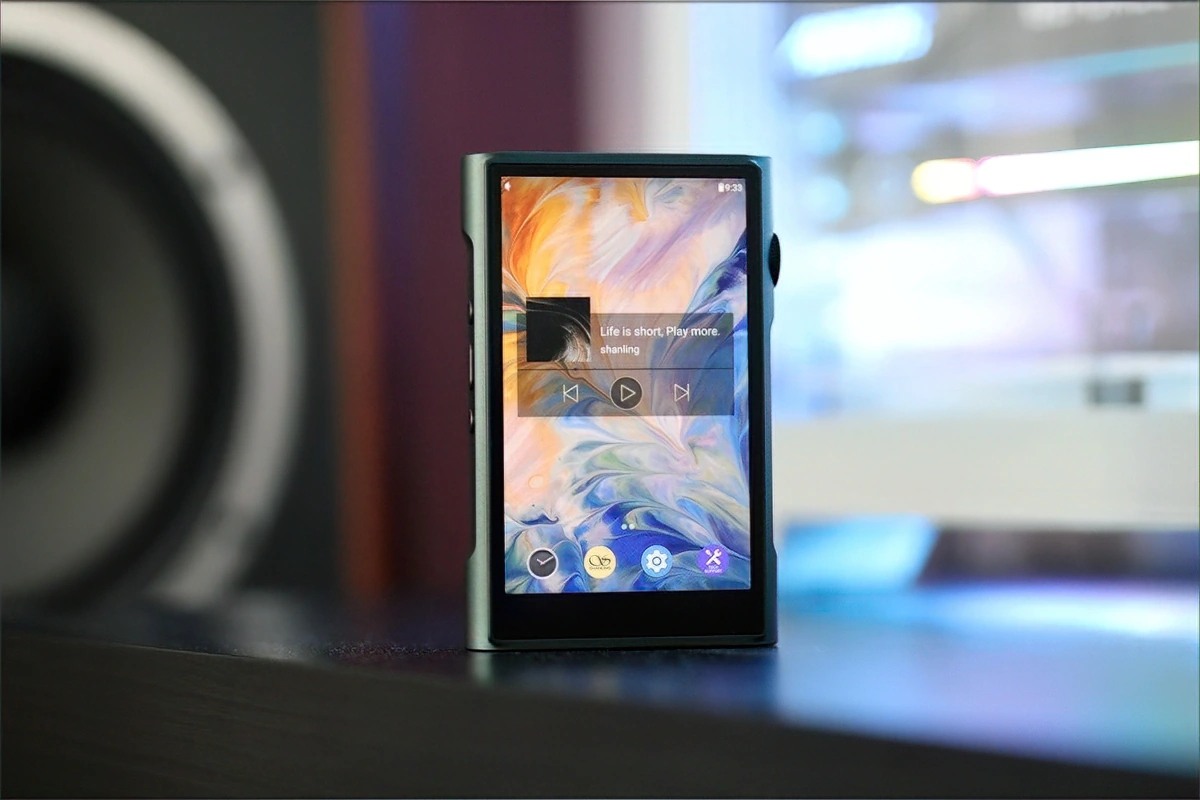 You can use M3 Ultra as a USB DAC, but you'll need to install the shanling USB DAC to have full control over this. I am happy to notice that Shanling still offers support for Windows 8.1 and Windows 7, regardless of the fact that Windows pulled its older operating systems from sale. Using it as a USB DAC starts it at 48kHz / 32 Bit, and you can play with the buffer settings. By default, M3 Ultra is set to use Safe Mode and 512 Samples, which can cause a delay between pressing play and pause, and when the song actually starts playing and when it pauses. When first connecting it to a PC, it has about 1 second of delay, but if you disconnect and reconnect, it refreshes to about 100 ms of delay. 
Somehow, this fixes itself when you open Youtube and play a video, and after a while it gets in sync, but it gets out of sync again if it is not playing anything for a while. You can install the driver from the Shanling website, and disable Safe Mode. With Safe Mode off, the latency is 11.67 ms + 8.50 ms, which is about 20.17 ms, which is about one video frame of a 60fps video of latency, which is not noticeable to the human ear and eyes, if you're watching any video content. You can further decrease this latency if you set the sample size to 256 samples, which sets the delay to be 10ms, which is lower than the input delay of most monitors, and which is well below the threshold of human hearing. Theoretically, increasing the sample size to more samples should sound better, but I was unable to tell the difference between 2048 samples and 8 Samples for the Buffer size, although enabling Safe Mode seems to improve the sound a bit. 
Sound Quality
Shanling M3 Ultra is a nice, versatile DAP sonically, and can drive both IEMs or In-Ear Monitors, such as Ambient Acoustics MAD 16, Oriveti OV800, Unique Melody MEXT, and Fir Audio NE4. There is no background hissing or noise, which is pleasing to hear, and there's enough driving power for full-sized headphones as well, and among the ones I tested successfully with M3 Ultra, Audeze MM-500 sounded really good, and I was also able to pair M3 Ultra with Sivga SV023, HIFIMAN HE1000 V2, iBasso SR2, OLLO S4X, and KLH Ultimate One. The driving power is generally more than sufficient for most headphones, especially over the balanced output, for which I've been using a collection of aftermarket cables, especially the Lavaricable Silver, but even with HE1000 V2, I was not able to go above 55/100 as volume, although with OLLO S4x and OLLO S5x I approached max as I was using the Single Ended output.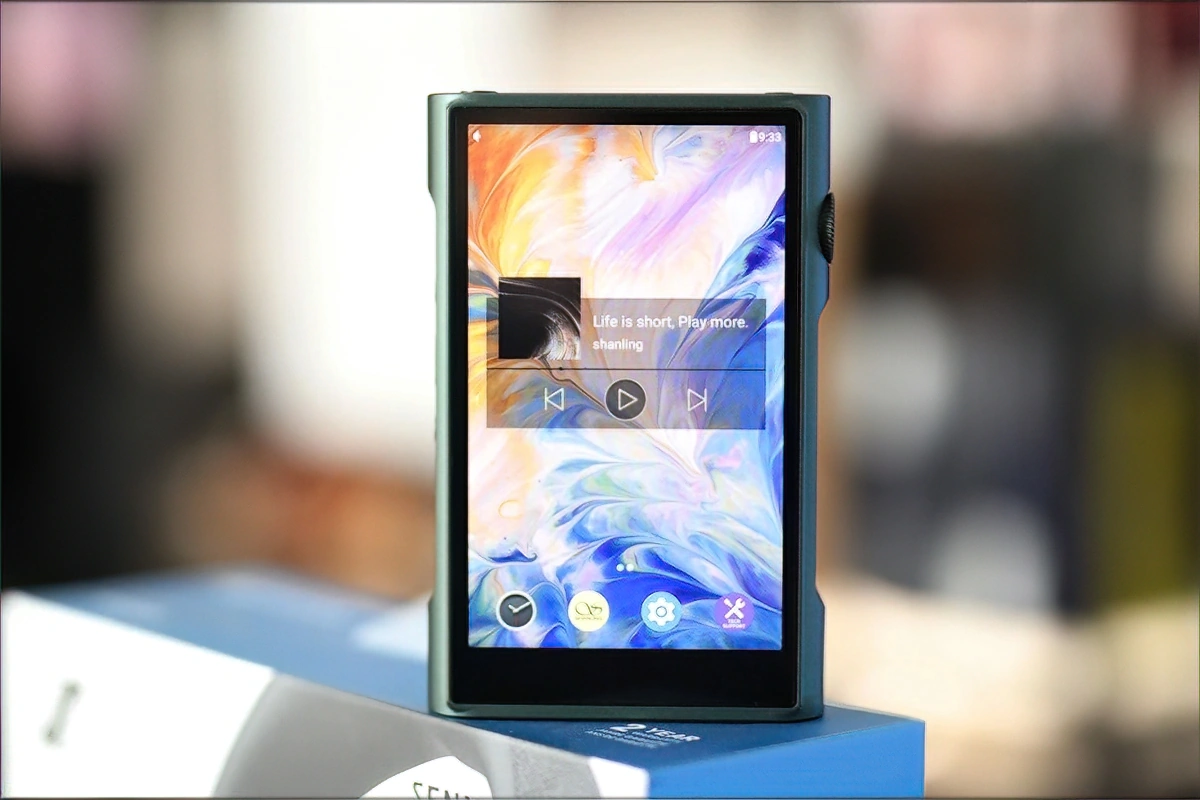 All tests have been done with high gain, Dual Dac mode, and I used a mix of on-board stored songs, using Shanling M3 Utra as a USB DAC, along with some streaming from Tidal, and Youtube. I also tried using M3 Ultra as a Bluetooth source, and as a Bluetooth receiver. I also found the overall signature to be natural, with a sparkly, and bright top end, a warm midrange, and a powerful, impactful bass. The bass is better with IEMs, as well as easier to drive headphones, and I found OLLO S5X to be a perfect match with the Shanling M3 Ultra, the pairing having a really nice instrument separation and resolution. The signature is somewhat focused on the midrange sounding as clean and detailed, all whilst being natural, so M3 Ultra can come through as smooth and clean in the textures. 
Starting with the bass, M3 Ultra is a special DAP, iot has a really nice deep bass, with good impact, and outstanding control. It has a really good depth and impact, all whilst having zero distortion, which is surprising to notice. The overall clarity of the bass is not the only characteristic I want to mention, as it has a really smooth texture presentation that offers a lean, but lush presentation. With no EQ engaged, the bass is not necessarily uplifted above the midrange and the treble, instead the bass being in line with the midrange and the treble, the surprising part is how nicely the bass goes in the sub lows.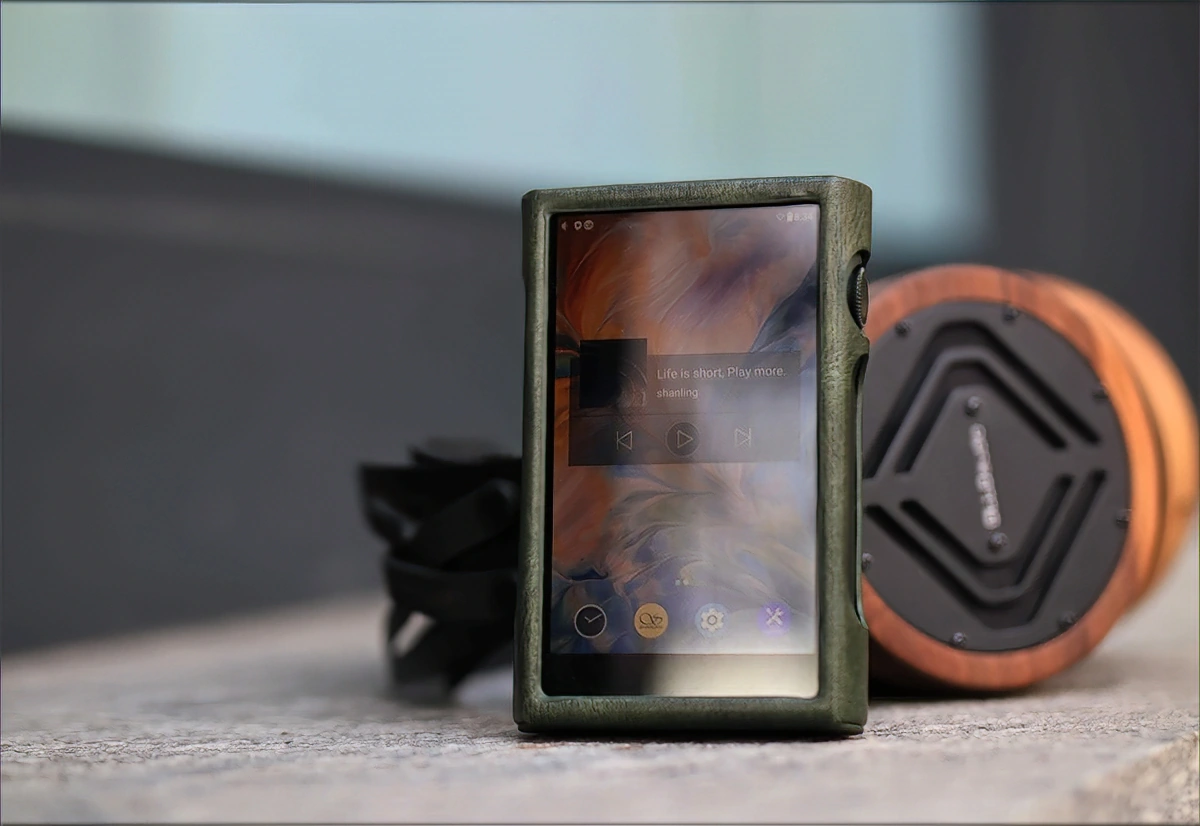 The midrange of M3 Ultra is clean, and it seems to be the focus of its signature with all the headphones and IEMs I test it with, as it has a really beautiful midrange, clean, musical, smooth in textures, yet very well separated. The midrange has a spot-on tonality, has superb dynamics and impact, yet M3 Ultra has a somewhat intimate vocal presentation that brings the voices closer to the listener, yet allowing space for instruments to breathe and for music to happen around the listener. The overall midrange seems to be very natural, and I love the fact that I can enjoy really aggressive music, even grindcore, without ever feeling fatigued, M3 Ultra has a unique way of presenting the mids that's pleasing to the ear. 
The treble is well extended, airy and sparkly, with a smooth texture, but no roll off in the quantity and energy of the presentation. I love the fact 
Comparisons
Shanling M3 Ultra vs TempoTec V6 (469 USD vs 399 USD) – Starting with the build, M3 Ultra looks much better in person, it has better build quality, and feels more like a high-end music player, while V6 feels more like a prototype smartphone. The CPU inside of M3 Ultra is much faster (Snapdragon 665 vs 425 on V6), and M3 Ultra has more RAM (3GB vs 2GB), along with better ROM or internal memory. The Android version on M3 Ultra is also more recent, it works faster, and generally feels better for its usability. Although the TempoTev V6 has a larger battery (4500mAh vs 3500mAh), it is less efficient in using it, so M3 Ultra ends up having a better battery life. The screen size is similar, both charge in about the same time, both have one microSD slot, and both can run any app you may desire, although M3 Ultra will run most apps better and faster. The sound of the two is actually quite different, with V6 sounding much deeper and more bassy, with more bass quantity and more focus on the low end. This extends to the midrange, as M3 Ultra sounds more natural in the midrange, and more neutral, M3 Ultra brings voices more forward, and closer to the listener, all while having a more holographic, wider soundstage. The maximum resolution is better for Shanling M3 Ultra, which has a slightly better texture and micro detail rendering, and both are super good for all music styles. Maximum driving power is about equal in reality, and at max they sound about as loud with the same pair of headphones. Generally, V6 is more affordable, if price is a big factor in your decision, and the sound does not disappoint at all, while M3 Ultra is a better DAP with better software and hardware going on for it, and M3 Ultra is generally more recommended if you don't mind a few extra USDs spent for better battery life, OS, and future proofing things, especially if you stream a lot.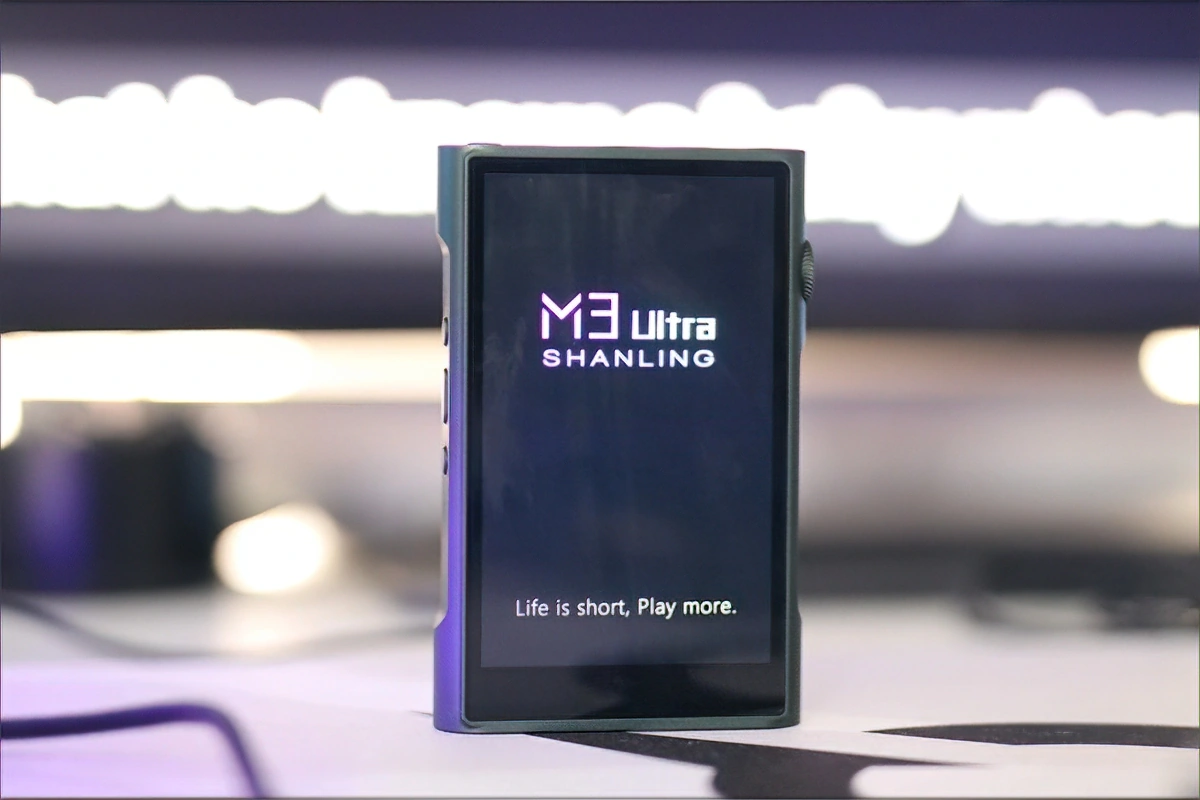 Shanling M3 Ultra vs Hiby RS2 Darwin (469 USD vs 479 USD) – We have a vastly different tech between RS2 Darwin and M3 Ultra, as RS2 Darwin is an R2R Music Player, with a custom DAC. At the physical level, M3 Ultra is much better as a DAP or digital audio player, it has better MQA decoding, and it has a much larger, easier to navigate display. On Hiby RS2 Darwin you cannot install apps, which you can on M3 Ultra. Both can be used as USB DACs. RS2 Darwin has dual microSD slots, but with cards being up to 512GB and affordable nowadays, I'd rather compile most of my collection into one card, and only used one card with RS2 Darwin too. The overall sound is actually quite different, with RS2 Darwin being customisable, but not with EQ, rather it has an adjustable FIR Filter, and an OS / NOS Switch, both of which have a pretty strong effect on the sonic part. This being said, RS2 Darwin always has a smoother, heavier, warmer sound, and Shanling M3 Ultra always sounds more open, with a wider, more holographic soundstage, M3 Ultra has better instrument separation and a brighter, more neutral treble. The maximum resolution is similar, but RS2 resolves details in the bass better, with more nuance, while Shanling M3 Ultra resolves details in the midrange and the treble better, has a better treble extension, which leads to better clarity and a more clean perceived sound. 
Shanling M3 Ultra vs FiiO M11 PRO (469 USD vs 650 USD) – The build quality of the M3 Ultra is better, and it looks better, with the display being more crisp and having a better overall operating system as well. FiiO M11 PRO uses a much slower Exynos 7872 CPU, and has a much shorter battery life, but it has similar RAM, and more on-board storage. The DACs inside of M11 PRO are AK4497EQ, while M3 Ultra uses ESS DACs. The operating system of M11 PRO is extremely old and antiquated, as it is using Android 7.0, most apps run much slower and on M11 PRO, which feels really old for the system. The overall tuning and sound is more natural on M3 Ultra, both have a somewhat bright tuning in the midrange, with an open and neutral treble, and a clean bass, but M3 Ultra has more and better bass extension, better resolution for the low end, and it is generally more pleasing for most music. M11 PRO sounds almost like it has a digital glare of sorts, and the soundstage is deeper, with better instrument separation on the Shanling M3 Ultra, with the sound feeling closer to analogue, compared to M11 PRO. The max resolution and detail is better on Shanling M3 Ultra. All in all, if you're looking at purchasing a new DAP or digital audio player, I recommend the M3 Ultra, it is a better sounding, more recent DAP with better software and hardware. 
Shanling M3 Ultra vs iBasso DX170 (469 USD vs 449 USD) – Starting with the technicals, the two DAPs are similar in size and shape. The overall OS is similar in speed, the display size is a bit larger on DX170 (5.0″ for DX170 vs 4.2″ for M3 Ultra). The CPU inside of M3 Ultra is theoretically faster (Snapdragon 665) than that inside of DX170 (Rockchip RK3566 SoC). The USB DAC function of DX170 is a bit better, as it has zero delay regardless of what is happening, but M3 Ultra can decode MQA better. The RAM on M3 Ultra is higher than that of DX170, and the DACs of M3 Ultra are ESS instead of the Cirrus Logic found on DX170. In actual usage, M3 Ultra and DX170 are quite similar in speed, apps load a bit faster on M3 Ultra but since the display is smaller, I have a slightly easier time navigating DX170. This being said, M3 Ultra is more portable. The battery life under stress conditions, so with full load, almost max volume, max screen brightness, is higher on the Shanling M3 Ultra, although both have a good battery life. Sonically, M3 Ultra sounds brighter, sharper, brings voices more forward, and creates a wider sound but with less depth, while DX170 sounds smoother, has a deeper soundstage, blends music together in the soundstage more, and DX170 is warmer in the bass and midrange too. Both make a good listening experience, if you prefer a brighter, more open sound, M3 Ultra would be your choice, while if you favor deeper bass with more impact, DX170 would be your natural choice. Resolution is about equal, and both have extremely low distortion at maximum volume. Both have low hissing and you won't hear background noise with most IEMs / Headphones. 
Value and Conclusion
The price of Shanling M3 Ultra is in line with the other high-quality midrange DAPs from iBasso, Hiby, TempoTec and the others. The value is super good, as it brings a sound that's fresh and pleasing, plus it has better MQA support than most of the competition, along with better battery life and endurance than the competition. The DAC technology inside isn't R2R as it is with Hiby RS2 Darwin, but it is a really well implemented ESS solution that brings better resolution, clarity and sparkle, with no drawback.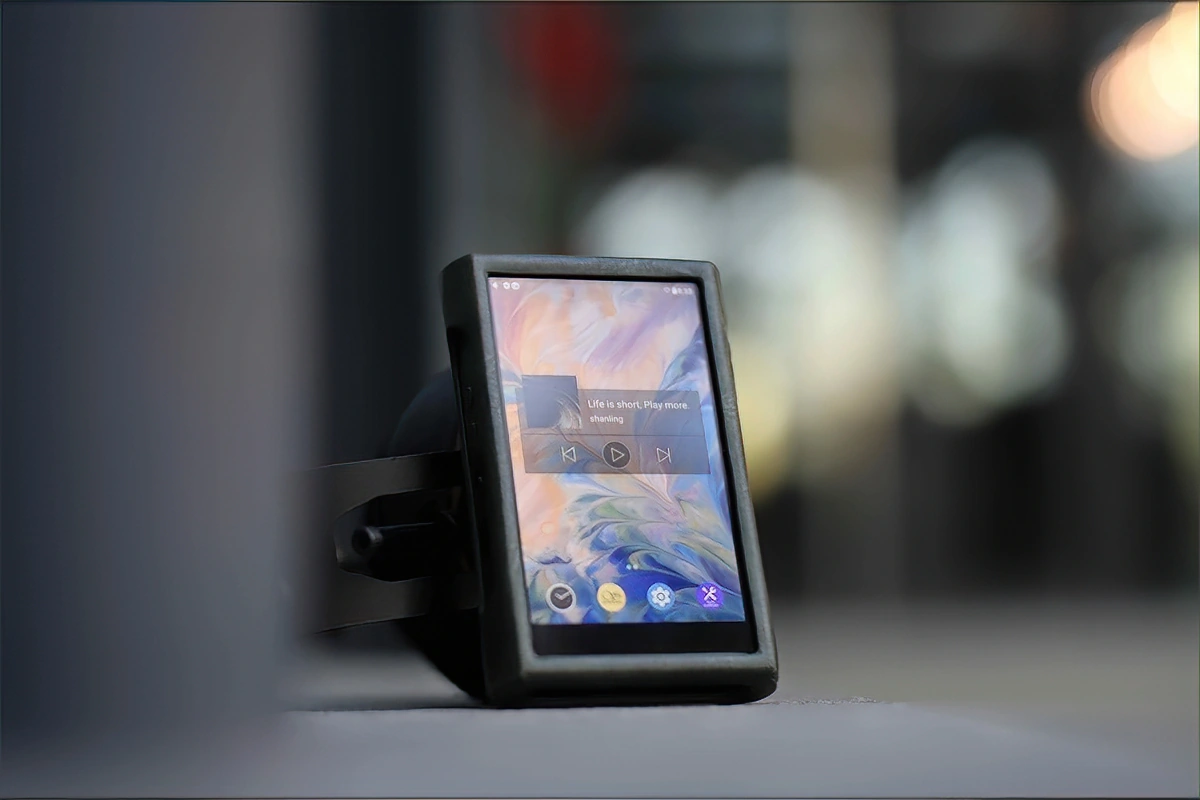 In fact, thanks to its open android firmware, good CPU speed, and fluid operation, along with dynamic and punchy sound, I want to add Shanling M3 Ultra to Audiophile-Heaven's Hall Of Fame as one of the best midrange DAPs you can grab for under 500 USD, and one that I like on a personal level for its nice sound, ergonomic design, and good software. 
At the end of the day, if you're looking for a high-quality DAP below 500 USD, with superb build quality, nice aesthetics, and a more intimate vocal presentation, good dynamics and driving power, and with a modern design, Shanling M3 Ultra is a huge upgrade over the M3X I reviewed In the past, and a DAP that is competitive in today's market, and which I can recommend with no second thoughts as your next companion for the pleasure of your ears. 
Product Link
You can grab one from www.amazon.com here: https://amzn.to/3Y2rhDS
If you're in the UK, you can grab one from www.amazon.co.uk here: https://amzn.to/3JCY6mg
And if you're from Europe, you can grab one from www.amazon.de here: https://amzn.to/3Y84mXW
---
---
--- Please remember to stay safe, and always have fun while listening to music!---
 - If you have a dime to spare, and donate, to help us with electricity and work expenses, it would make my day much brighter, as it would help me improve things around the website and increase the frequency of my posts - 
---
Full Playlist used for this review
We listened to more songs than those named in this playlist, but those are excellent for identifying a sonic signature.  PRaT, Texturization, Detail, Resolution, Dynamics, Impact, and overall tonality are all revealed by those songs. We recommend trying most of the songs from this playlist, especially if you're searching for new music!
https://www.youtube.com/playlist?list=PL_cjBXGmwSHSdGcwuc_bKbBDGHL4QvYBu
--- Contact Us ---






---
---