Snappy Edge Precision – Dita Twins Fidelity IEMs Review
Dita Fidelity is a Single-Dynamic-Driver IEM from Dita, coming at a pretty high price point of 1300 USD, but also sporting some interesting features like its AWESOME Cable. Given its price point, dita Fidelity has to stand up to other flagships, like Campfire Atlas, Da Vinci IX, and even their own brothers, Dita Fealty. This will be a fun trip, so I hope you're ready for it. 
Introduction

When it comes to nice companies and strong customer support, Dita is a pretty good one, having quite an excellent track so far, and having provided some interesting flagship products to music lovers all over the world to this moment. Dita is also known for being quite creative with their products, usually designing unique driver technology rather than relying on the same formula employed multiple times, as multi-BA configurations do. There are inherent advantages and inherent limitations to each approach, but Dita is one company to design and cross the boundaries of what was possible before when creating a new product. 

It should be noted that I have absolutely no affiliation with Dita, I am not receiving any incentive for this review or to sweeten things out. This review is not sponsored nor has been paid for by Dita or anyone else. I'd like to thank Dita for providing the sample for this review. This review reflects my personal experience with Dita Fidelity. Every opinion expressed is mine and I stand by it, the purpose of this review is to help those interested in Dita Fidelity find their next music companion. 
Packaging

First things first, let's get the packaging out of the way: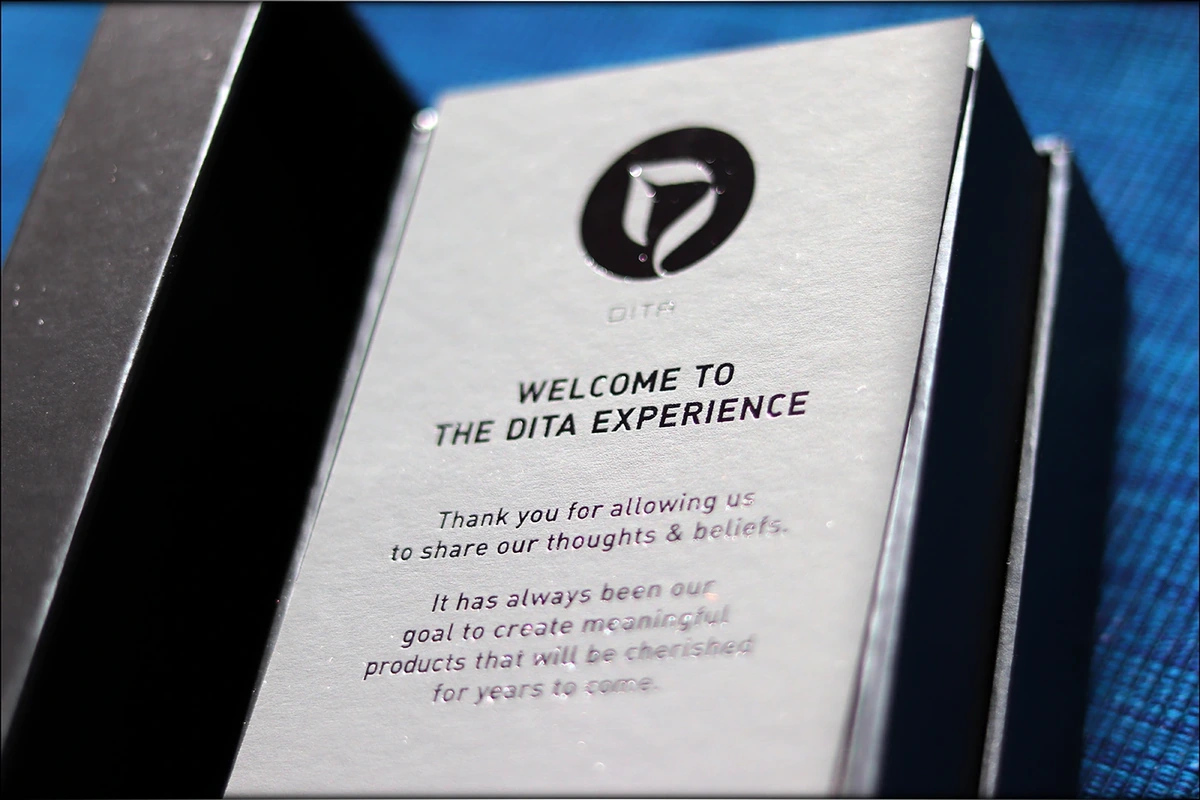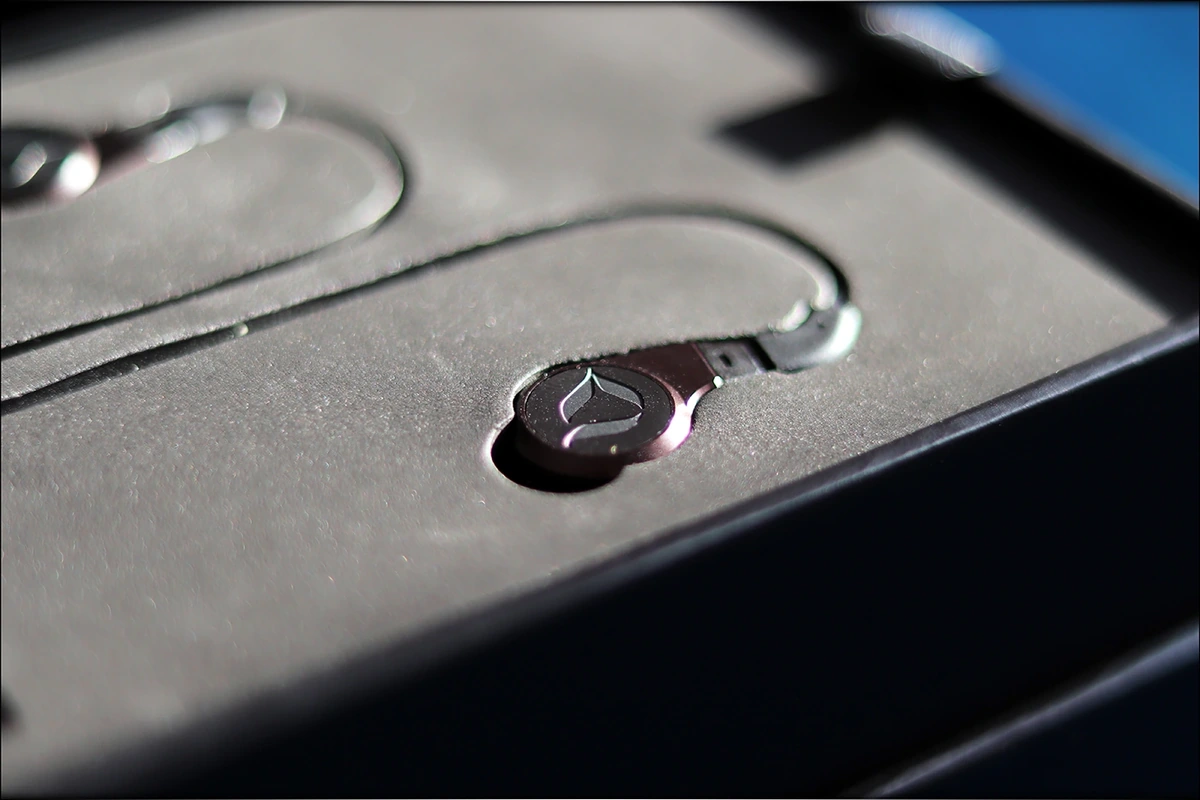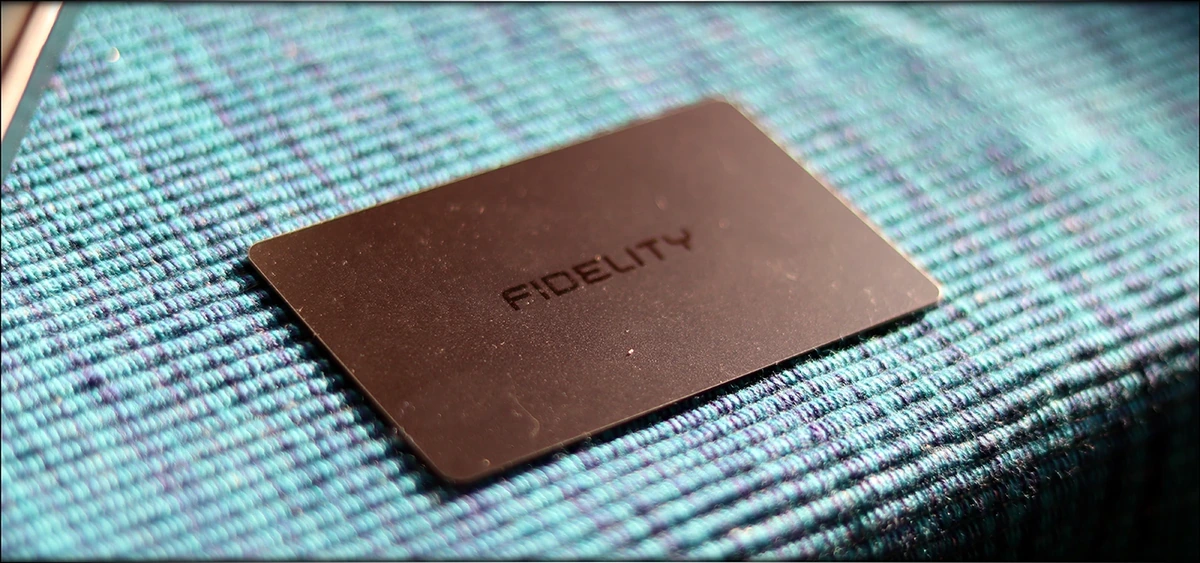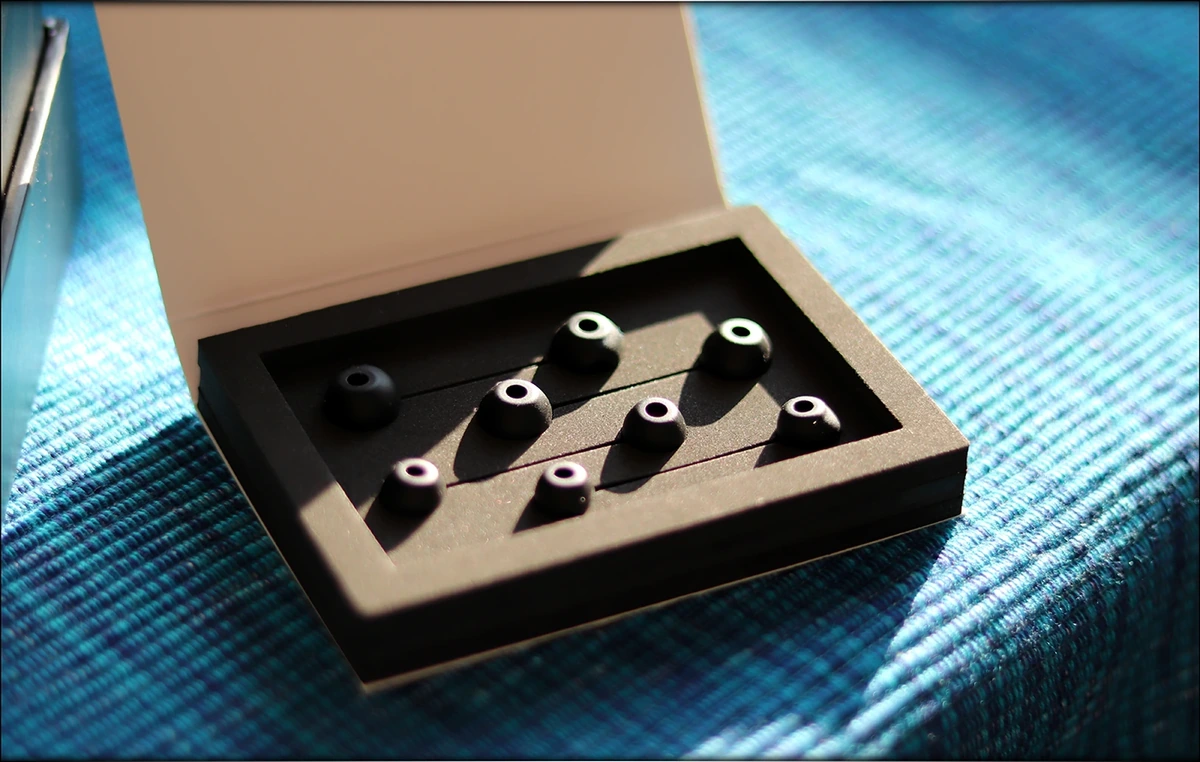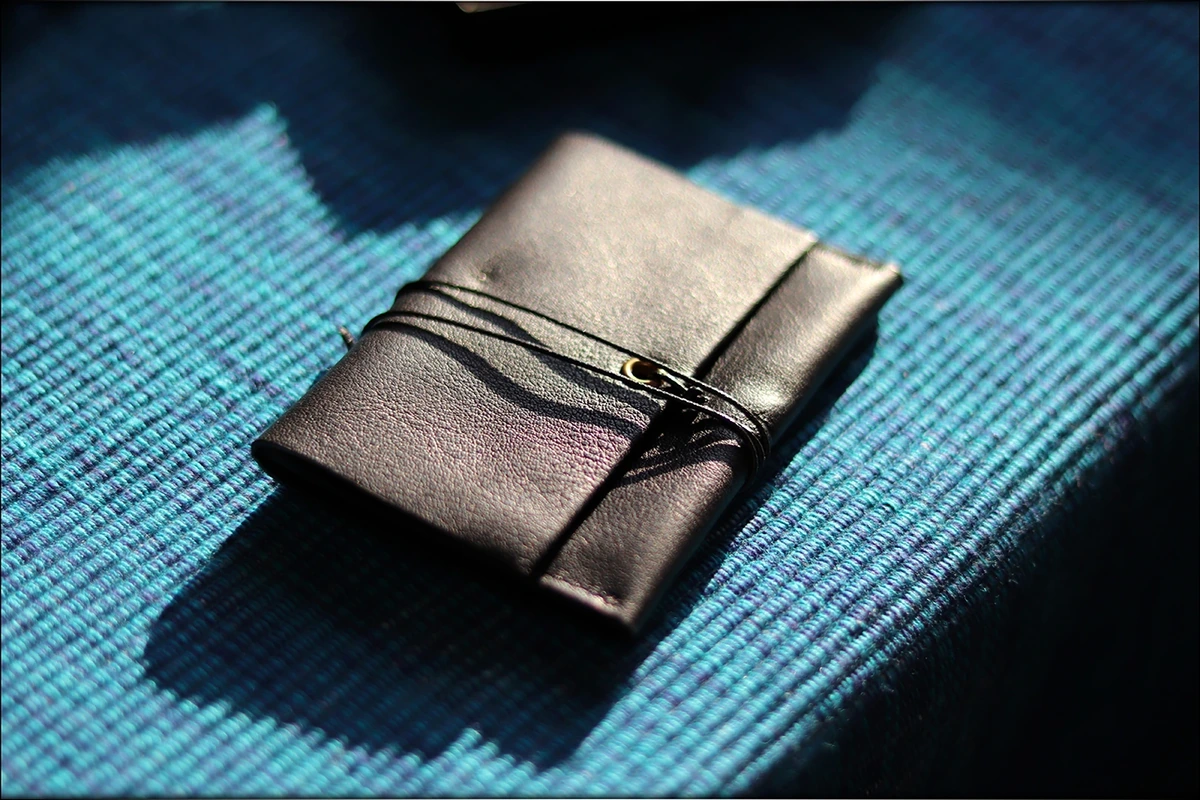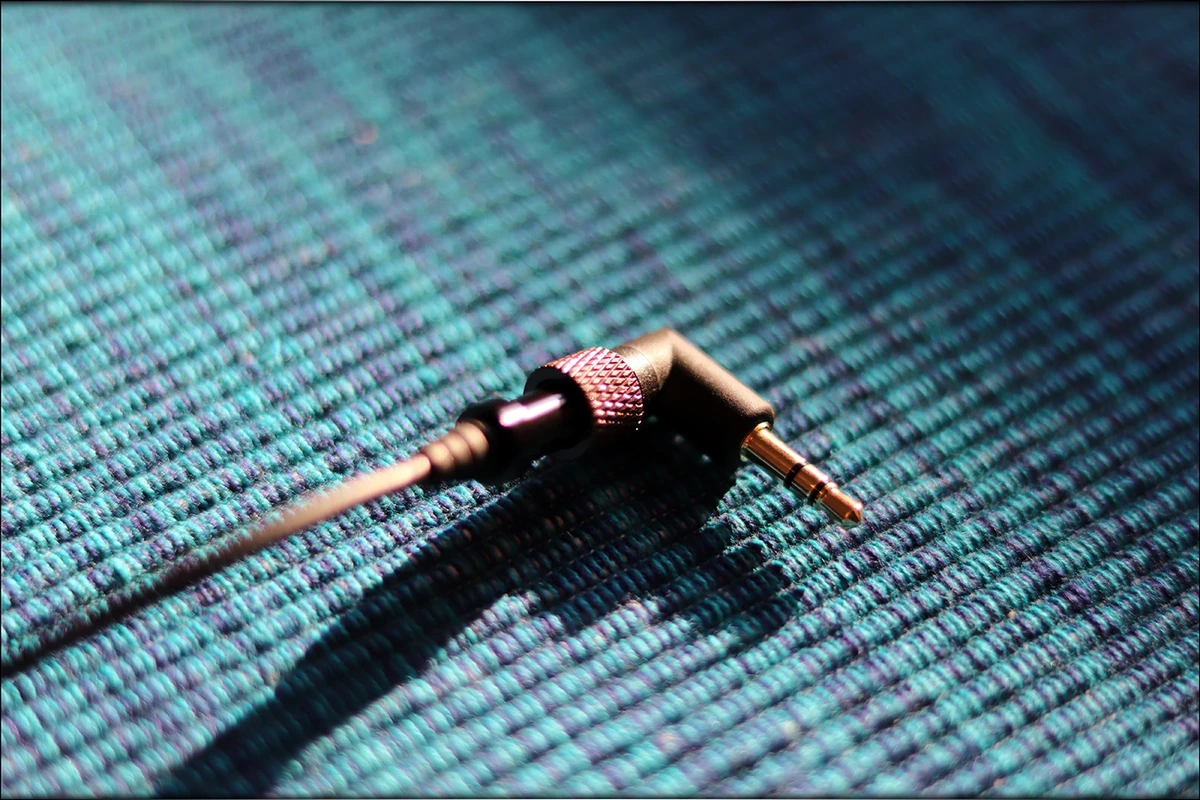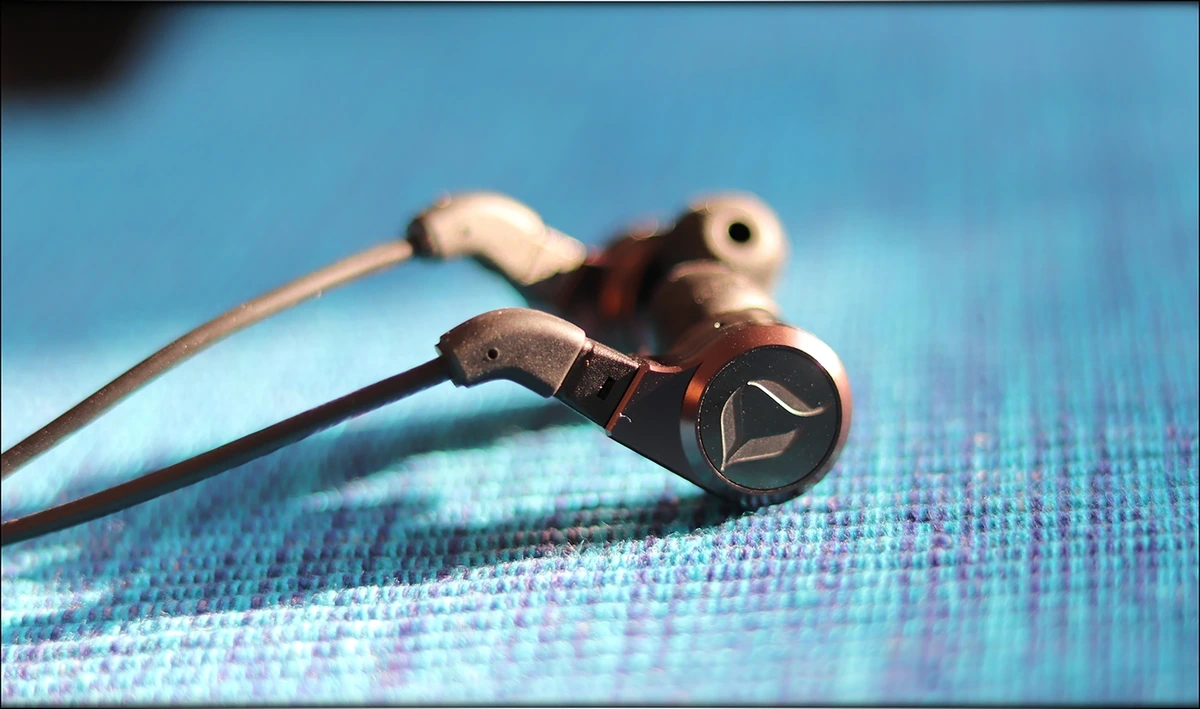 The fun part about Dita Fidelity, as well as Dita Fealty, its bigger brother, is that they actually have packages worthy of their price point. It is fun to see a company that really cares about this part, because sometimes, especially when you're paying a flagship price, you wish to see a more interesting and complete package. 

With Dita Fidelity, you get everything in a black box, you get a neatly packaged and presented overall package that includes Final Tips (some of the best there are, equal to Spinfit tips in quality), you get a leather pouch, and airplane adapter, and you also get a 2.5 mm Balanced jack for the awesome cable. This means that with dita Fidelity, you can plug them both in a Single Ended source, but also in a Balanced source.  

Overall, Dita Fidelity really does a package worthy of a flagship, marking all the important aspects for an IEM in this price range. 



Technical Specifications

Driver – Single dynamic driver: Ref-Fi
FR – 18Hz-25kHz
Impedance – 16 ohms
Sensitivity – 95dB +/- 1 dB@1kHz
Colour – Fidelity: Barium Grey
Cable – DITA Fat Cable 2 with TPE Insulating Jacket
Connector – Awesome 2.5mm TRRS & 3.5mm TRS



Build Quality/Aesthetics/Fit/Comfort

Starting with the build quality, Dita Fidelity is quite a strong IEM, with the body made in the barrel typical shape, and they also have proper vents on the outside. The body is fully metallic, which means that Dita Fidelity is quite resilient, and the finish on the outer plate is absolutely beautiful, with a glass finish. 



The Dita Logo is also embedded on the outer plate. 

Dita Fidelity comes with a 2-Pin detachable cable, and they also come with the Awesome Cable, which has a detachable Jack, so you not only get a good selection of using them with either a Balanced or a Single Ended source, but Dita Fidelity is also quite easy to use with other cables, in case you want to change the cable. 

Now, the default cable does not look very fancy, but is of a good quality, it is not microphonic and it is not tangle-prone either, making a pretty good cable for Fidelity.

Furthermore, Dita Fidelity comes with Final tips, which are some of the most comfortable and high-quality tips, comparable to Spinfit, both being personal favorites when it comes to comfort.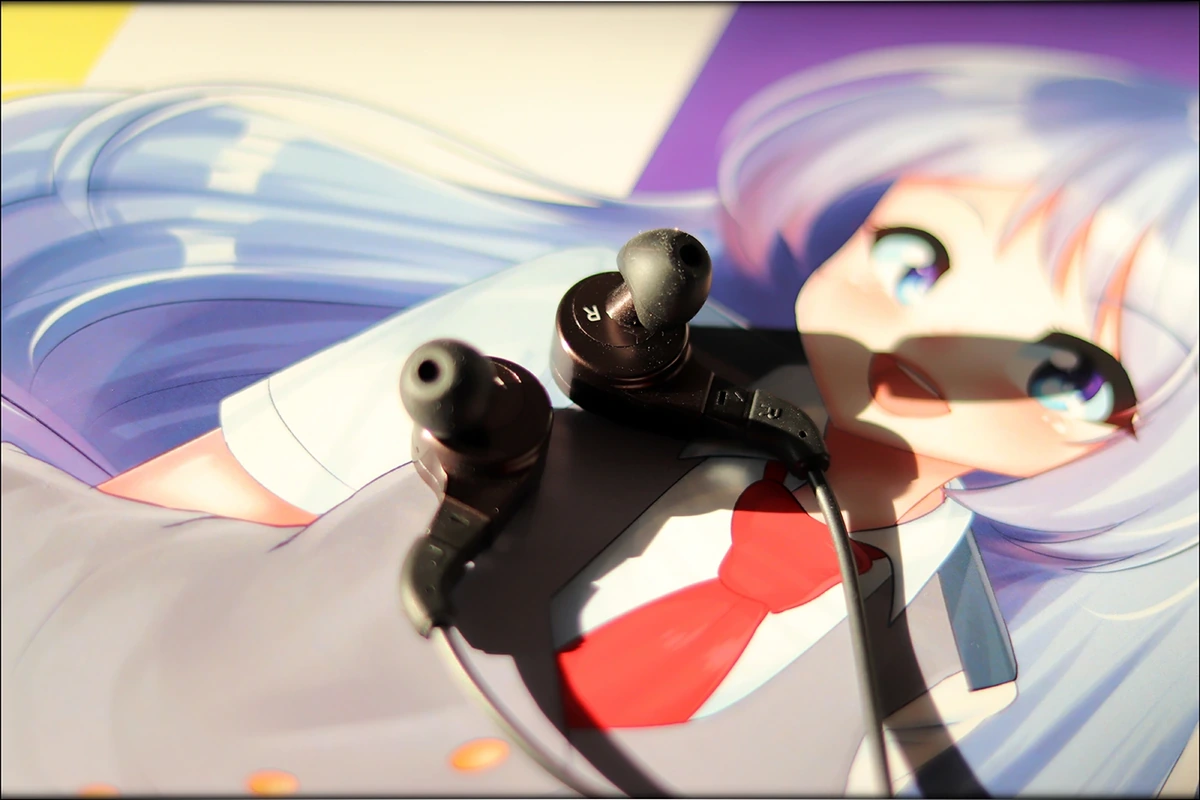 Now, Dita Fidelity is actually extremely comfortable, they have no driver flex, and they go around-the-ear, which means that there is no microphonic noise either. The shape and design surely doesn't look comfortable at first sight, but they are simply natural when you place them in your ears, somehow the shape is just perfect for the average ear. The insertion depth is average, neither too shallow, nor too deep, making Dita Fidelity quite ideal for someone who is looking for just a comfortable IEM. 

Dita Fidelity has low SPL, but low impedance as well, meaning that it will favor more detailed sources, and it will favor better sources, and it will also pick up some hiss from hissy sources, so it is best to use Fidelity with a better source that has a low output impedance. 



There is a good amount of passive noise isolation, although Dita Fidelity does leak a bit, so you will not hear quite that much from the outside, but if you'll be enjoying some classy Brutal Technical Death Metal or some Raw Black Metal in a library, people may catch on that, well, if you don't catch fire or open a portal to the underworld, which will give you out sooner than listening to Dita Fidelity (I enjoy bands like those, please take the joke as it is). 

Overall, Dita Fidelity is a proper flagship when it comes to build quality, fit and comfort. 



Sound Quality

The most interesting part of this review, the sonics of Dita Fidelity, is actually where I feel like writing the most. This is because, while they are a nice high-end flagship IEM, with amazing comfort and nice luxurious presentation, the question is whether they sound good for their 1300 USD price tag, and man, do they sound good.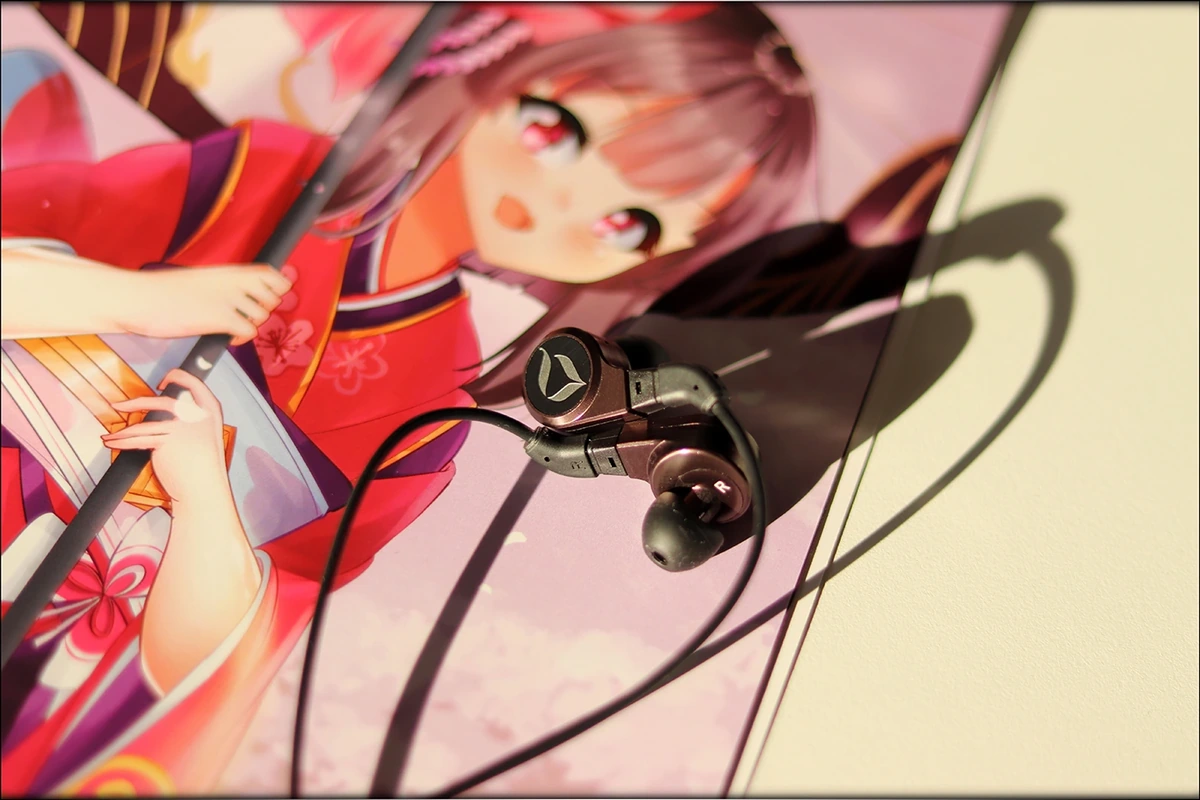 Dita Fidelity is extremely tight, detailed, neutral to bright, with an extreme amount of detail and clarity. They are slightly sterile sounding, with the bass being extremely linear and neutral, but having excellent speed in their bass, with a midrange that is juicy and has a smooth-ish texture, but which has extreme amounts of detail, and with at treble that is sparkly, clear, crisp and very well-extended. 

The bass of Dita Fidelity is deep and well-extended down low, but it is very neutral in amount, making them very snappy and fast, but not very impactful or satisfying, if you were looking for large amounts of slam. They really compliment more gentle music better, like progressive metal, Jazz, and pop, more than deathcore, EDM or music that is supposed to rumble a lot. The bass is also able to keep up the speed with technical death metal and really aggressive EDM, but being quite neutral in quantity, I can't fully recommend Fidelity for those musical styles. 

The midrange is extremely detailed, so much, that I often just grab Fidelity because of their raw detail and clarity. The texture of the midrange is smooth-ish, not exactly smooth, but it is not grainy either, instead, having an extreme amount of detail, expressed in the most correct way possible. They really compliment female voices nicely, and Dita Fidelity feels like they were an IEM made in Heaven for those who like clarity and Detail. The midrange is also pretty sweet, complimenting Jazz and even guitar solos nicely. 

The treble is very snappy, well-extended to the highest of registers, sparkly, and has a lot of energy and impact. There is a clear amount of detail, and the treble texture is smooth, so you don't get any grain distracting you from your music, and to add to the fun, the soundstage really extends nicely in every direction, making atmospheric music sound truly outstanding.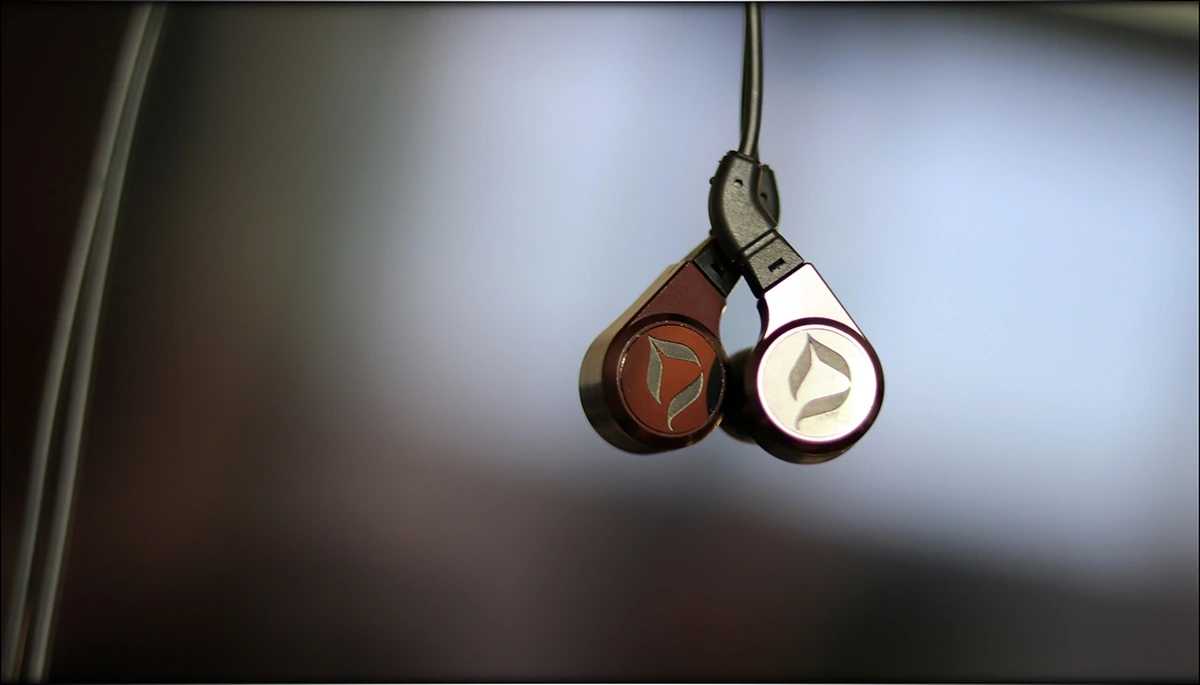 Overall, the dynamics of Dita Fidelity are quite excellent, and so is the overall impact of their sound, although most of the impact is in the midrange and treble, rather than in the bass. They really sound as detailed as an IEM at 1300 USD should sound. The instrument separation is just as amazing as the detail, making Fidelity quite fit for both extreme music styles like Black Metal, as well as something smoother and more relaxed like Jazz. There is something about their well separated, detailed, clear and snappy sound that makes me grab Fidelity often, even for EDM and Dubstep though, and although I know some bassheads may not be fully satisfied with this kind of sound, I also know that every single person who will hear them, will be amazed by the raw amount of detail Fidelity has.  



Portable Usage

Dita Fidelity is pretty much excellent for portable usage. They are small, they are nimble, the cable is flexible, thin, yet very well made and designed. 

Fidelity is easy to drive, in case you want to use them with something like a Bluetooth Necklace cable, but they also scale pretty nicely with a high-end source, in case you want to use Fidelity with something like iBasso DX220 or FiiO M11. Furthermore, Fidelity is one of those IEMs that you want to take everywhere with you, because you can get a lot of attention when pulling them out, since they have that beautiful, unique, leather carrying case, along with their inherent design and build quality, all of which screams luxury and quality.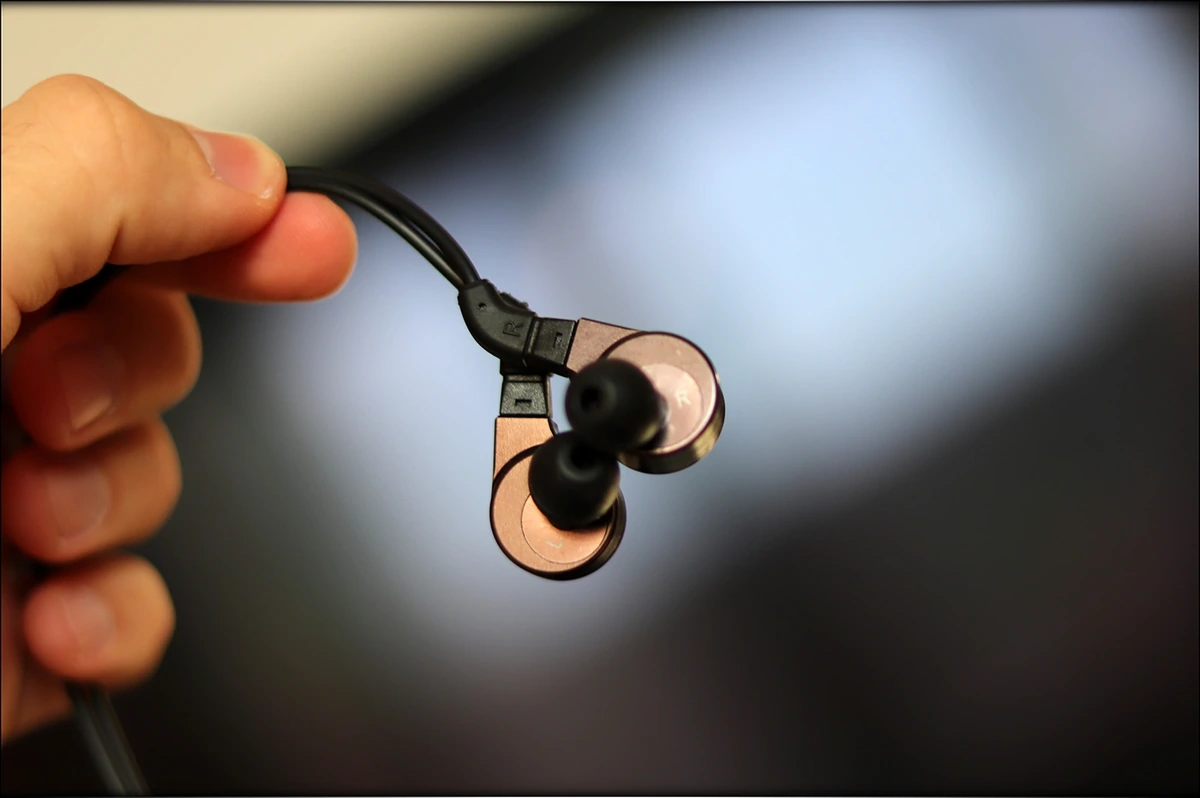 There is no driver flex, and no microphonic noise when using Dita Fidelity, so you could happily use them while running, jogging, and they have quite an excellent amount of passive noise isolation, so taking a walk through a noisy place is a breeze while using Fidelity. 

One thing to keep in mind is that Dita Fidelity has a tiny bit of noise leakage though, so they are not absolutely dead silent, but this should not be an issue for most users, and they are nowhere near as prone to noise leakage as something like Final Audio E5000, which was really prone to noise leakage. 

Overall, Dita Fidelity is one of the best IEMs in terms of portability, they look good, they are portable, come with a pretty trendy yet effective carrying case for their shape and design, and they are comfortable, have no issues if used for running, and isolate enough to be taken literally everywhere. 



Comparisons 

For the comparisons part, I have chosen Campfire Atlas, CTM Da Vinci IX, and Dita Fealty. In the comparisons with Dita Fealty, I'll also be featuring small bits about how Fealty compares to Dita Answer Truth Edition, which was a very interesting product from Dita that I reviewed before.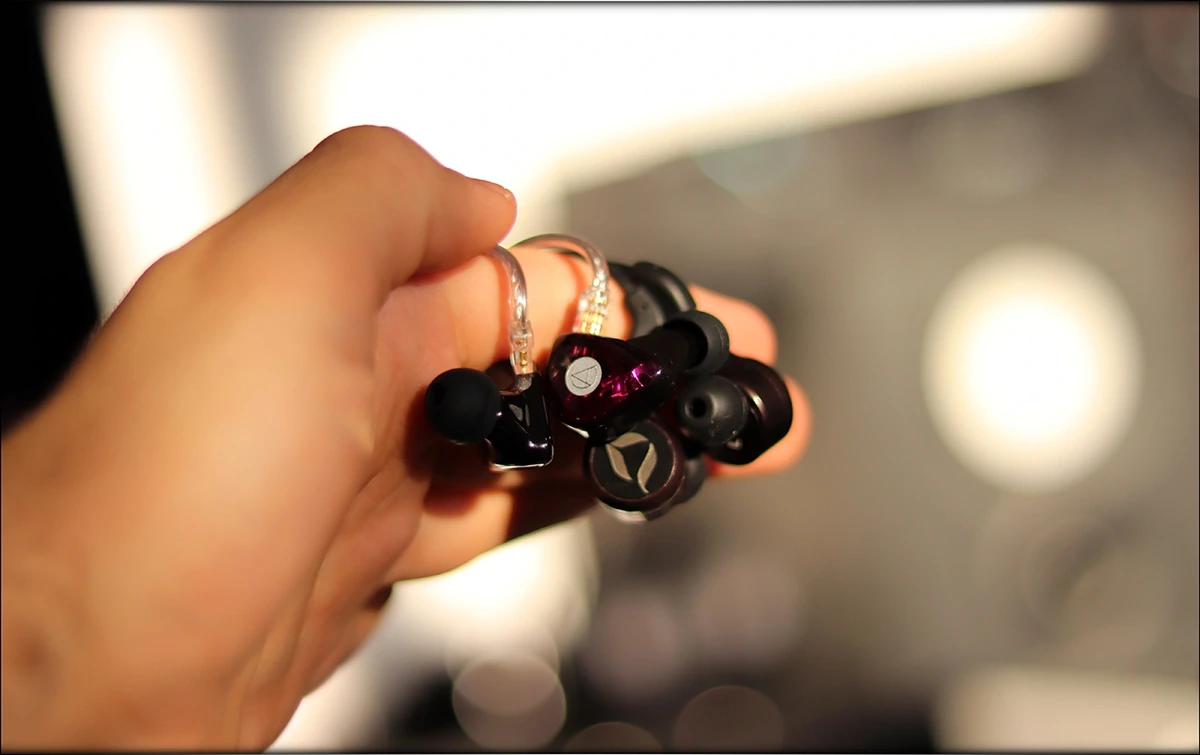 Dita Fidelity vs Campfire Atlas – Campfire Atlas is really close in terms of pricing to Dita Fidelity, and thus they make an interesting comparison. In terms of package and presentation, both are luxurious IEMs, both come with a good selection of tips, and both are well made. Atlas seems to have driver flex, while fidelity doesn't especially at first, while Atlas also seems to have a more fancy default cable that is Silver, while Fidelity has a Copper cable, although some people may prefer copper above Silver when it comes to cables. The comfort is better on Fidelity than it is on Atlas, because Fidelity has a smaller overall body, is more ergonomic and sits better in ear, is lighter and they have no driver flex nor void. Atlas picks up hiss easier than Dita Fidelity. The sound is quite different actually, Atlas has a much much more enhanced bass and mid bass, they have waaaay more rumble and impact, but Fidelity is more refined, has more detail and better instrument separation, where Atlas sounds more grand, more open and more large, Fidelity sounding more precise. Atlas sounds more natural, although pretty spicy and peppy in the treble, where Fidelity sounds, well, like a high-fidelity kind of IEM, a bit sterile, in direct comparison. Considering the fact that both have more or less the same price, if you want a grand, open and warm sound, yet with crisp treble, Atlas is still an excellent choice, while if you want a neutral, bright, sparkly sound with a lot of detail and instrument separation, Dita Fidelity makes a very interesting option. 

Dita Fidelity vs CTM Da Vinci IX – Da Vinci IX is the warm-sounding brother from CTM, with the bigger brother, the CTM X being closer in signature to Fidelity, but costing more than the IX. In terms of sound, IX is warmer, smoother and more open, with a wider soundstage than Fidelity, IX is similarly comfortable, although if I had to choose between the two, then Fidelity is slightly more comfortable than IX, as it is smaller physically. In terms of overall sound, both have pretty much the same detail, smae clarity and same instrument separation, while Da Vinci IX has a larger soundstage, is a warmer and more romantic sound, but this all comes at a higher price point, as CTM IX costs about 2000 USD, compared to 1300 USD price point of Dita Fidelity. Overall, if you have more money to invest, and if you're looking to get a warmer, more romantic kind of sound, you should consider CTM IX, but if you're looking for a really outstanding instrument separation, clarity and definition, then you should totally consider Dita Fidelity, as they are one of the best I've heard in this price range, in terms of detail and clarity. 

Dita Fidelity vs Dita Fealty (And Dita Answer Truth Edition) – Now, things are more fun. I have chosen to add CTM Da vinci IX to this comparison, because I think that Dita Fealty is quite a bit different from Dita Fidelity. It isn't just the different tuning, but Dita Fealty isn't quite as detailed, it simply has a different sound, with a smoother, more rounded sound, warmer, with a more large presentation. This being said, somehow fidelity manages to cut the song and extract more detail than Fealty, I find myself grabbing Fidelity more often, but I know that those who love a warm and romantic, and smooth presentation, will totally love Dita Fealty. And now, comparing the Fidelity to the Answer Truth Edition, The Truth has a very similar sound to Fidelity, but Fidelity is actually even more detailed, has an even better overall instrument separation than the Truth, Fidelity has a better overall impact and dynamics, and better ergonomics, making the Fidelity quite a considerable upgrade over the original Dita Truth. 



Recommended Pairings

For the recommended pairings part of this video, I have chosen FiiO M11, iBasso DX220, and Mytek Brooklyn DAC+, as Fidelity is a proper flagship and scales quite a lot with its source.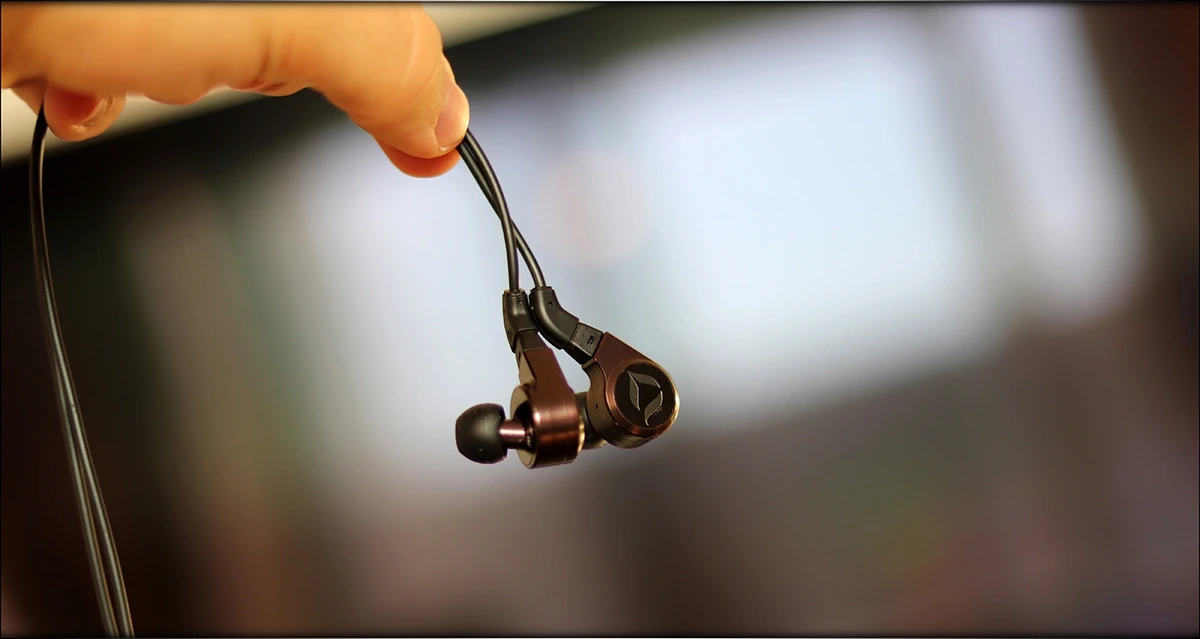 Dita Fidelity + FiiO M11 – FiiO M11 is quite often in the spotlight lately, and for a good reason, M11 is one of the most interesting DAPs launched recently, because it has both a very good price, a very capable spec list, and a very very smooth firmware that simply works well. This includes Streaming, and flawless overall operation, two microSD slots, and many other features that make FiiO M11 one of the best DAPs I've seen recently, in that price range having very few actual competitors. With Dita Fidelity, M11's overall signature expresses a very natural sound, with a lot of detail, instrument separation, a soundstage that is wide more than it is deep, a clarity that will amaze you instantly, and M11 feels like it was made to be paired with Fidelity, because there's no trace of hiss either, making the two a pair that's really well matched in every aspect. 

Dita Fidelity + iBasso DX220 (AMP7) – iBasso DX220 still makes my daily DAP too often, it is simply that kind of flagship that you know you love, you know how to use and which feels natural, with very few shortcomings, making it a natural option way too often. With Dita Fidelity, the sound is even more dynamic, more impactful, and more organic that it is with most DAPs and sources, DX220 with AMP7 surely has an organic and musical approach to sound. The soundstage is both deep and wide, the detail is insanely good, and there is a clear layering that makes listening to this pairing fun and surprising every singe time. 

Dita Fidelity + Mytek Brooklyn DAC+ – Mytek Brooklyn DAC+ is one of the best flagships I heard to date, it is the kind of flagship that makes listening to music fun even when you're sad and even when you wouldn't typically be in the mood for music, not only because it has an excellent dynamic, but also sports a natural soundstage, being so transparent, going in the insane territory. With Dita fidelity, you can hear some small amounts of hiss, so you know that Fidelity is a bit sensitive to hiss, but the sound is simply out-of-this world. I often listen to death metal, black metal and EDM, with this pairing, only to notice new details, that I haven't noticed before, this is just how crazy good Fidelity is when powered by a nice desktop flagship DAC/AMP. 



Value and Conclusion

The price of Dita Fidelity is quite high actually, as it is a flagship, priced at 1300 USD, being quite pricey, although, in all fairness, it is a proper luxury flagship product that looks and feels like one. They come with the proper accessories, have the proper sound, and are pretty much a proper flagship for that price, although I would like to see this kind of quality at a more affordable price as well in the future (speaking about the detail revealing abilities and instrument separation to be more precise).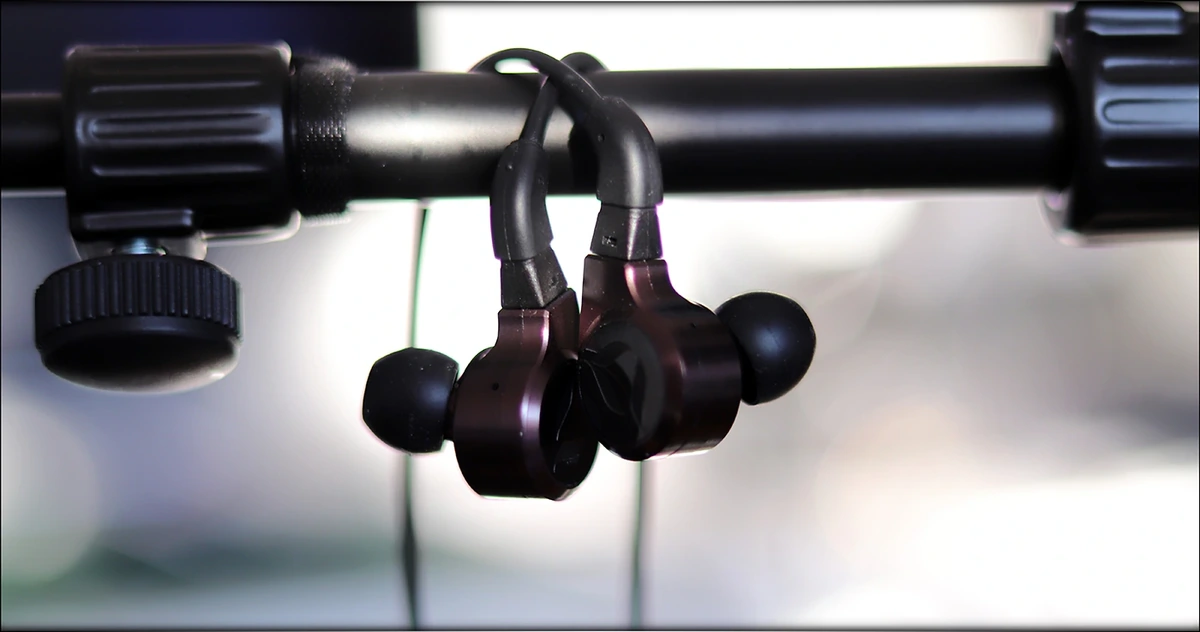 Now, Dita Fidelity has a pretty excellent overall shape and design, they are built like a tank, they have detachable cables, based on the 2-Pin connectors, and they come with The Awesome cable, which means that they give you the possibility of using them with both a Single Ended and a Balanced source.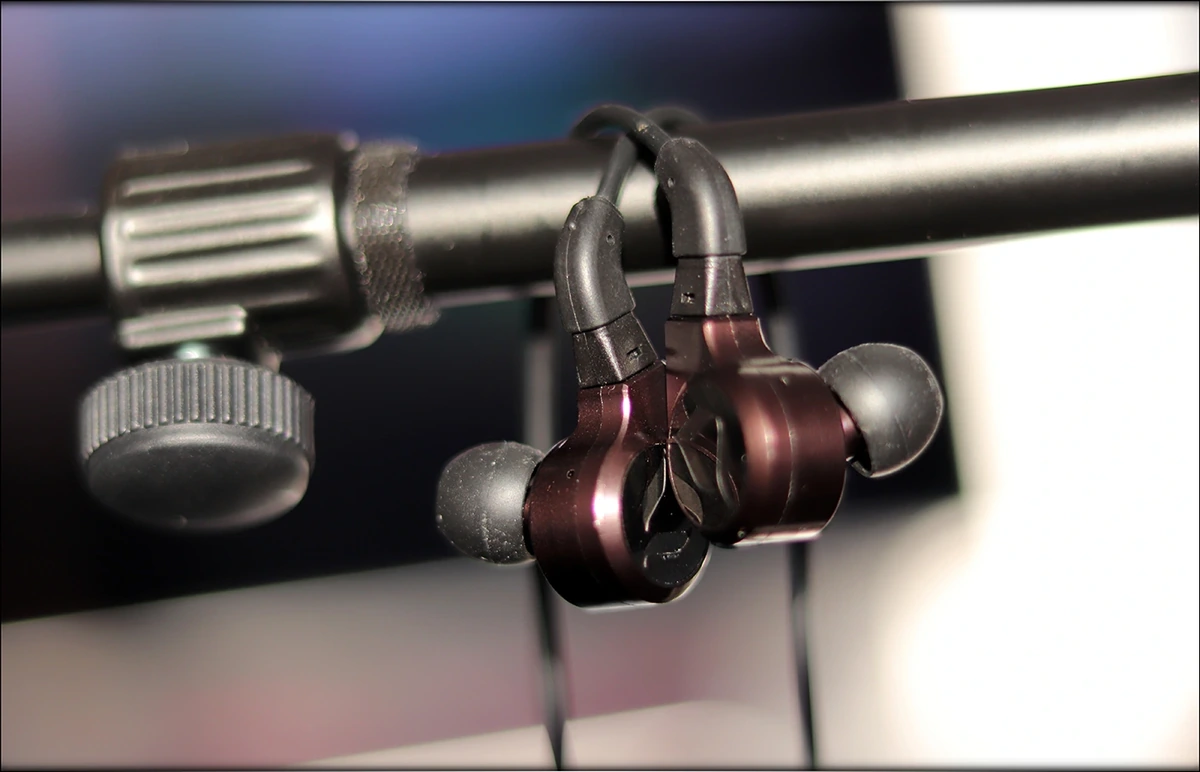 They are very portable, being rather easy to drive, but scaling well with the source, and providing a good amount of isolation from the outside noise, making Dita Fidelity a very valuable friend if you want to go on a walk and take some proper flagship-grade IEM with you. 

The sound is one of the most detailed and clear that I had the honor to hear, with an excellent instrument separation, and a very neutral bass, yet with good speed, a very juicy and sweet midrange, and a sparkly, clear, well-extended and impactful treble, slightly reminiscent of the Dita Answer Truth Edition that I reviewed before.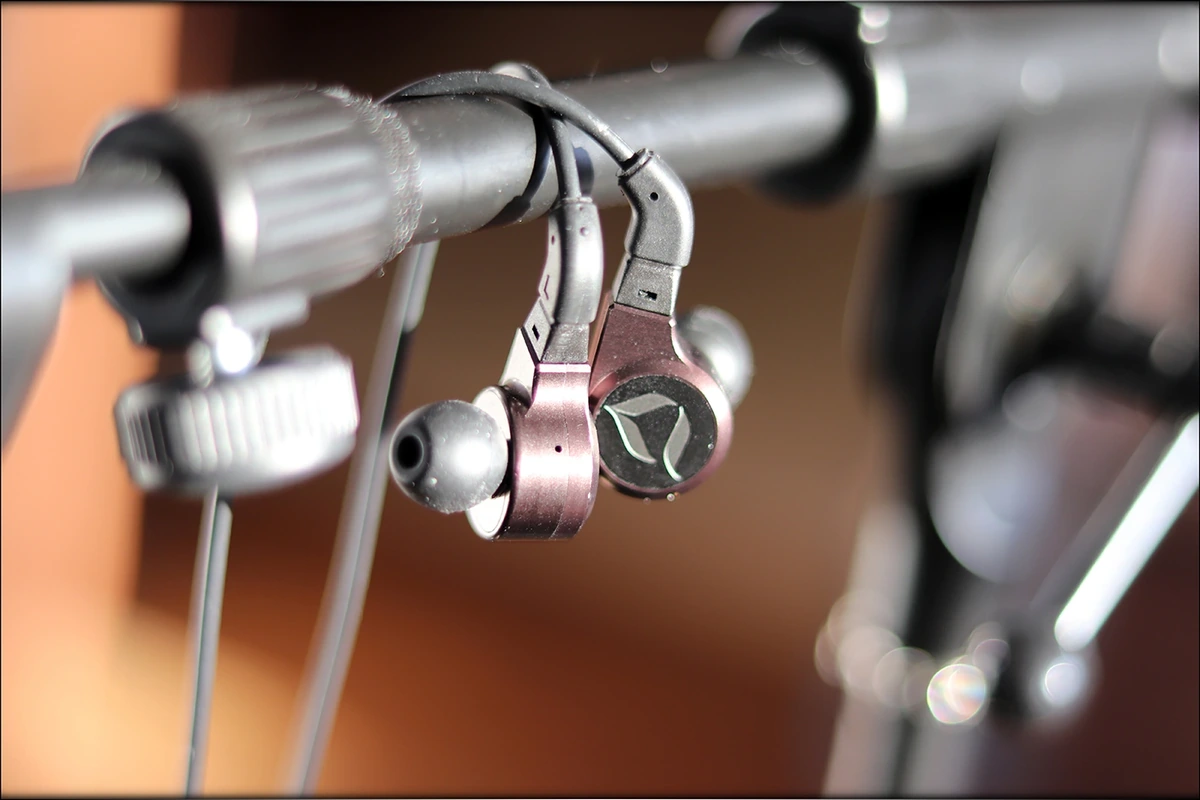 All in all, if you're looking for a proper flagship, that looks and feels luxurious, which has a cable that works with both Single Ended and Balanced sources, which has detachable cables, excellent fit and comfort, and which has a snappy, light, quick, detailed, well separated and clear sound, I think you should totally add Dita Fidelity to your list of possible purchases, they are quite outstanding. 
---
--- Please remember to stay safe, and always have fun while listening to music!---
 - If you have a dime to spare, please donate, and help us! It would make the day brighter for me and my wife- 
---
Full Playlist used for this review
We listened to more songs than those named in this playlist, but those are excellent for identifying a sonic signature.  I recommend trying most of the songs from this playlist, especially if you're searching for new music! The playlists are different for Spotify, Tidal and Youtube, and based on the songs I enjoy and are available on each!
https://www.youtube.com/playlist?list=PL_cjBXGmwSHSdGcwuc_bKbBDGHL4QvYBu
https://open.spotify.com/playlist/5J3oloz8Riy9LxEGenOjQ0?si=979ba4f082414be7
https://tidal.com/browse/playlist/330fd544-8e5b-4839-bd35-676b2edbb3d5
--- Contact Us ---





---