Plussound Copper+ – Time For Flagship Cable Magic
Cables have always been a heated subject of conversation for music lovers, with some really passionate about them, and some reticent to speak their mind, and today's cable is a 24 AWG, UP-OCC Copper Wire, priced at 999 USD. This places the Copper+ at the top of the cables I reviewed to date, and we'll be exploring whether this has good effects on sound, also comparing the Copper+ with some more affordable competitor cables, namely the Ares Audio Sakeishi (450 USD), Effect Audio Evo 1 (440 USD), and Dunu Hulk (450 USD).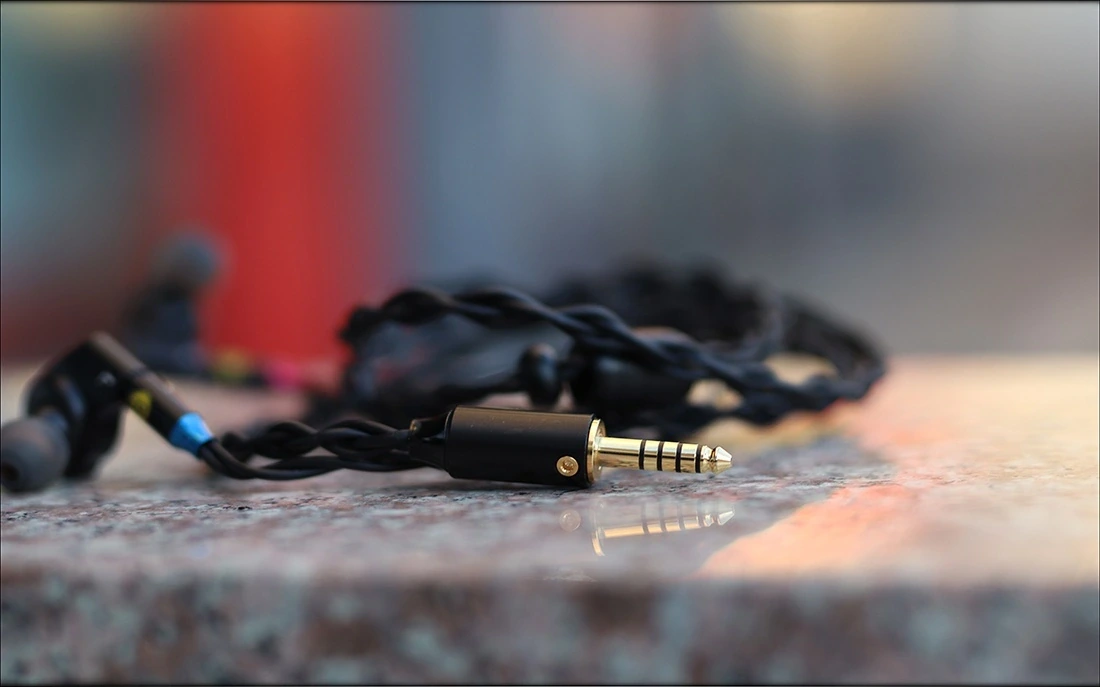 Introduction
Plussound is the kind of company that does not joke around when it comes to cables. The company has 10 years now, and they've been designing many cables during their lifetime, with Copper+ being designed as an improvement over the Echo+ cable, with improved layout, OD thickness, Strand count and strand thickness. Every cable from Plussound is different, with Apollonian having extra shielding below the split, and Dionysian having extra shielding above the split. The Echo+ series has extra shielding both below and above the split, and offers the best overall performance of all, although this adds to the thickness of the cable. Designing a cable takes a considerable amount of effort, and while to the outer eye it may seem easy, to those who never tried, game development looks easy as well. 
Please keep in mind that if you're new to Plussound, it will make sense after you read the review, but the Copper+ naming is not a specific cable, but a wiring geometry and arrangement, and you can choose to configure it in a large portion of the company's cable ranges. A cable range for Plussound basically indicates the type of textile coating, and sometimes color, as well as how the connectors look like for their cables. You can configure the color for most cables, but all copper+ cables in the wild so far have been black in color. The variant I am reviewing today looks like an EXO series with black color. 
It should be noted that I have absolutely no affiliation with Plussound. I'd like to thank Plussound for providing the sample for this review. This review reflects my personal experience with the Plussound Copper+. Every opinion expressed is mine and I stand by it. The purpose of this review is to help those interested in Plussound Copper+ find their next music companion. 
Product Link
You can grab one from here: https://plussoundaudio.com/customcables/inearmonitor.html
Packaging
First things first, let's get the packaging out of the way:
While you don't always unbox cables, when you do unbox them, they are really interesting. Especially European companies should learn more from their Asia and USA based counterparts, as Plussound really outdo my expectations with the package of the Copper+. The package is premium and compact, and the cable is placed inside a leather pouch, coming with a cable separator, and a microfiber cleaning cloth, that I most probably will repurpose for cleaning lenses. 
There's a glass / plastic glass layer that adds to the unboxing experience. I got the 4.4mm version for DX300, Lotto PAW 6000, Astell & Kern SP2000T, and SE180. If you want to go for 2.5mm, or if you want adapters, you can order some from Plussound, as they make some, reasonably priced too. 
Build Quality/Aesthetics/Functionality
The Copper+ is a full copper wire cable, with an improved design over your daily, typical cables. The technological advancements designed by Plussound include a 24AWG size, compared to the typical audiophile 26AWG. We also have a 4-Wire design, but given the larger AWG, it should be better than an 8-Wire 26AWG. 
We also have a new geometry for the Copper+, with a coaxial thrown in the mix, as the inner conductor and the outer shield share a geometric axis. The core of the cable is an UP-OCC Copper 24AWGin a single twist litz configuration, and we have an outer layer of UP-OCC, in 5-Strand bundles in a Litz configuration. We have enameled individual strands for both the single twist and the 5-strand twists, to prevent oxidation and degradation with usage. 
We also have a new insulation material in between the core and the outer litz, we have a clear type of PS insulation to insulate the core single twist from the 5 strands twisted bundle that can be found in the outer layer. There's also a main PS insulation jacked wrapped around the outer UP-OCC copper 5-Strand twisted bundle. To make sure that the cable isolates as well as possible from the outside noise, the company adds a new type of PS shielding just under the outer PS Insulation. It has a role in protecting the whole cable from potential EMI interference and can operate as a ground layer for the whole cable.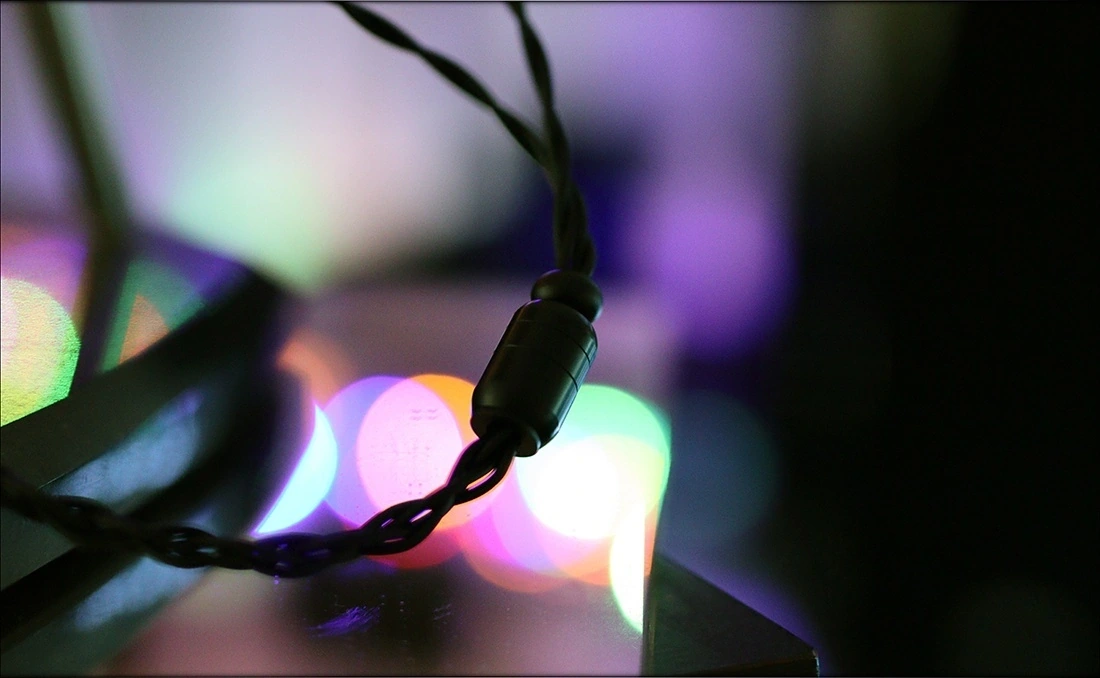 The copper+ can come in both simple twisted design, as well as braided, but all of them are in the black matte color, made to be stealthy and ergonomic. The whole cable is on the thicker side, but it is far more ergonomic and not as bulky as the likes of Dunu Hulk, which although sounded good, was not practical to use. I find myself often taking the Copper+ combined with many IEMs for a walk, I sometimes just change the IEMs at the top, and leave the cable and the DAP to be the same for the walk, either SE180 or SP2000T. 
The cable takes back its original shape quickly, and does not tangle while in the pocket. The braiding is stable and doesn't come undone even after strenuous usage, plus it doesn't carry any microphonic noise. In fact, both below and above the Y split, the level of microphonics is extremely low, enough so that I can easily recommend Copper+ to any music lover looking for a high-end portable cable. I get zero microphonics thanks to the fact that there's no hard ear guide, and it takes on the shape of my ears, and memory wire always causes me pain, so I'm happy to report you don't have to worry about it.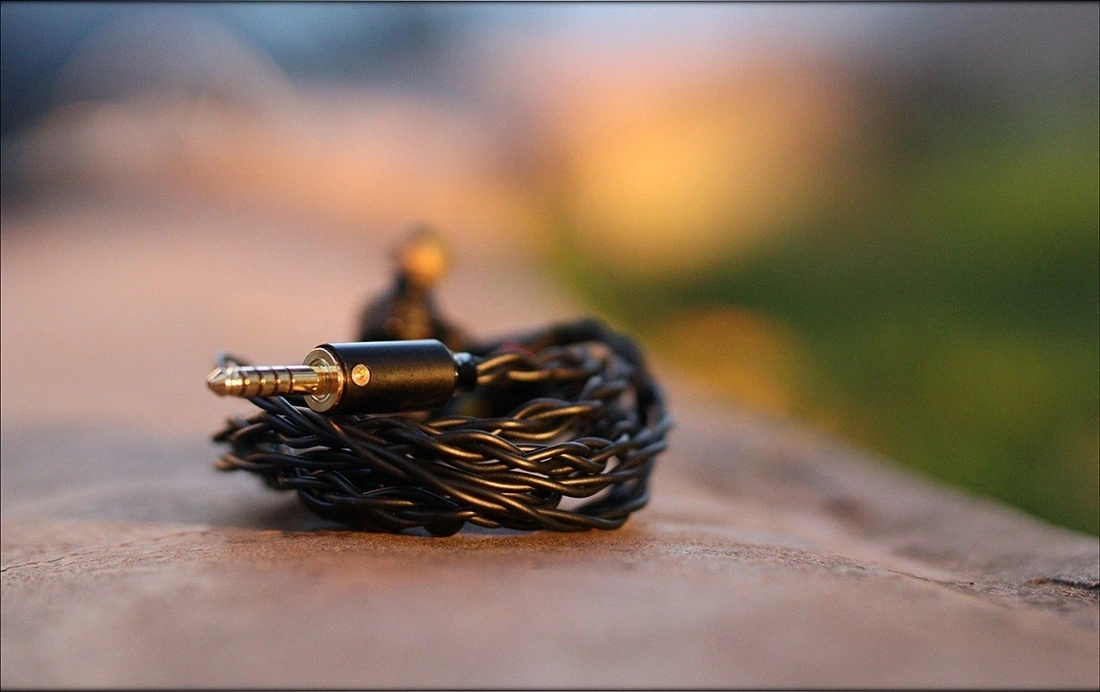 When it comes to connectors, Plussound has the best options available, so you don't need to order it in the same 2-Pin and 4.4mm configuration I have, and you can go all-in with any crazy config, from MCX, T2, RCX, JH Audio 4-Pin, and Acoustune connectors. For the termination, you can go with either gold or rhodium plating, and you can go with 3.5mm, 2.5mm, 4.4mm, or 6.3mm. Plussound offers options for dual 3.5mm connectors, balanced 3.5mm connectors, and even RSA / ALO balanced connectors. If you don't want to bother carrying a DAP or a high-end source, you can get the cable with a USB Type-C termination, although that makes more sense for an entry-level configuration. 
The Y Splitter is composed of a black barrel on my unit, and it brings just a bit of weight to keep the cable natural, but doesn't weigh it down. The cable separator, chin cinch is also rounded and well polished, plus it doesn't pinch on the cable. The overall wearing is superb for me, the cable is ergonomic, flexible enough for my daily walks, but more solid than most chifi and ultra flexible cables. Copper+ works especially well for glass users as well, since it doesn't push on the ears, plus it does not inherit microphonic noise from a glass frame. Since it is the middle of Winter in Romania now, I want to mention that Copper+ does not stiffen with cold weather, and you don't have to worry about using it, even at -10C, it will feel and work the same. 
Specifications 
Wire: UP-OCC Copper
Gauge: 24AWG
Core Count: 4
Geometry: 2 in 1 Coaxial-Type  Litz
PS Insulation (new proprietary matte black)
PS Shielding – semi-conductive + ground layer
Length: 1.2m (longer upon request)
Sound Quality
You got to notice that those high end cable makers manage to deliver a punch with their products, and I had many folks comment on Youtube that they've upgraded cables based on my reviews and are extremely happy with their decision. As always, I am always happy to help, so let us begin by noting that for reviewing the Copper+ I've been using a multitude of sources, including iBasso DX300, Astell & Kern SE180, Astell & Kern SP2000T, and Lotoo PAW6000. For IEMs, I have been using Unique Melody MEST MK2, as well as Clear Tune Monitors CTM Da Vinci X, Rhapsodio Zombie, Lime Ears Aether R, IMR Opus Mia and Moondrop Illumination. 
It is easy to notice that we're dealing with a delightful whole copper design, as the overall signature is thick, rich, deep and musical. You can find an excellent reproduction from top to bottom, with an excellent amount of dynamics, clarity and richness in both the lows, mids and the treble. The sound is deep and wide, with Copper+ enlarging the soundstage the most, when it comes to cables, from what I heard to date. I am happy to report that all pairings have been perfect to my ears, with no other cable being as versatile and easy to pair with absolutely everything you throw at it, and the fact that there's a rich warmth in Copper+, but it doesn't overwhelm the other frequencies plays a big role in its versatility and ease of usage. 
We have a strong, bold and enhanced bass with Copper+, with a rumbly, deep and punchy presentation of the lows. When you call it bass, Copper+ knows how to deliver it deeply, with rich undertones, amazon depth to the soundstage, and an earth-shattering sub-low presentation if called for. Compared to an absolutely neutral cable, Copper+ adds richness, depth and thickness to the lows, but it doesn't overthrow the presentation into being bass-led. Quite on the contrary, it refines the whole presentation, improves the bass depth and impact, without killing the percussion speed and keeping a level of detail that's hard to match by any other cable.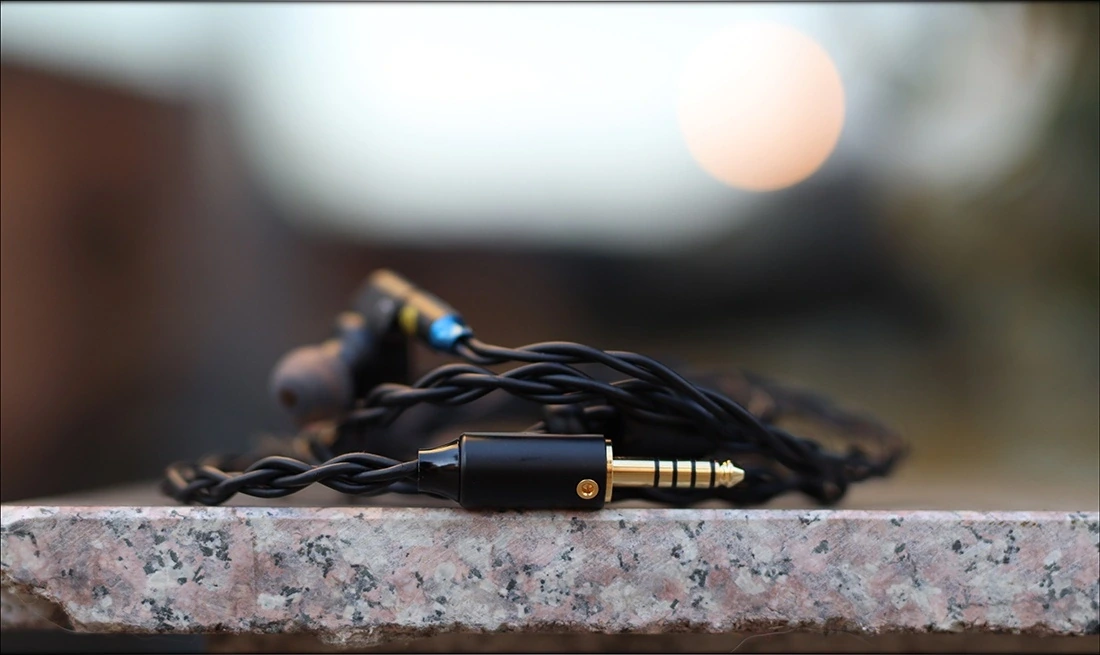 The midrange is rich, full of satisfying overtones, with a liquid, full and musical presentation. The whole presentation is slightly relaxed, without pushing everything into your face, rather creating a huge stage for each song to be played in. The timbre is realistic, sweet and rich, plus Copper+ tends to favor the odd harmonics a bit, and it has that floaty, liquid attack and slightly longer decay which damps and smooths the sibilance, adds a slightly wet character to percussion, both drums and cymbals, plus sweetens up both male and female voices. If you're looking for the widest stage, you'll be surprised by how much Copper+ can extend the width, all while still sounding natural. The feeling is that it has excellent imaging and instrument separation, but doesn't throw off instruments to distance them from the listener, but rather creates a naturally wide image. 
The treble of Copper+ is delightful, rich and sweet, with no stress to the listener. Copper+ has the tendency to smooth out some of the harder edges, especially if your IEMs and music were stressful, but it doesn't take away from the treble sparkle, it rather applies a damping effect on hard overtones, and brings everything to a more natural presentation, with an airy and pleasing musicality. The detail level of Copper+ is super impressive, and for the price you pay, you do get a really detailed, clean and resolute presentation. The dynamics of Copper+ are also excellent, and it is able to paint the difference between a louder and stronger, more nervousso drum pattern, and a softer, lighter one. Since we're talking about a cable, the differences would seem like undertones, but Copper+ brings fairly high improvements, especially to high end IEMs. 
Comparisons
For the comparisons part of today's review, I chose Ares Audio Sakeishi (450 USD), Effect Audio Evo 1 (440 USD), and Dunu Hulk (450 USD). You could argue that this is not an ideal list, because all of them are about half the price of Copper+, and all of them cost about 450 USD, but those are the ones I reviewed to date. I spent a good amount of time comparing and switching cables back and forth, taking notes, to reach a point where I can confidently say how Copper+ sounds like. 
Plussound Copper+ vs Ares Audio Sakeishi (999 USD vs 450 USD) – We have a more flexible cable in Sakeishi, which is easier to bend and move around. The overall sonic presentation is actually not very different here, and the two cables are similar, but Sakeishi tends to bring out textures more forward, making music more aggressive than Copper+, which is more relaxed, wider and cleaner sounding. The bass depth is also better on Copper+, with more sub-bass undertones, without affecting the overall tonal balance, where Sakeishi tends to bring more everything more forward, creating the a more aggressive overall sound with less depth. 
Plussound Copper+ vs Dunu Hulk (999 USD vs 450 USD) – With Hulk, we need to talk about ergonomics, not just the sound, because Hulk is still fairly hard to carry around, and it shows that you're paying more for Copper+, for a more ergonomic cable. Dunu is a great company, and they wanted to go all-in with the sonics of Hulk, but they missed on the chance of making a portable and lightweight cable, Hulk being quite bulky, solid, and not a cable I typically recommend for taking a walk. By comparison, Copper+ is much more ergonomic, more portable and easier to work with, plus it has a better overall construction quality, but does not have removable plugs like Hulk has. In terms of sonics, the two cables are vastly different, with Hulk damping down on everything, not just harder overtones, but also thickening the sound quite a bit, adding more depth, but adding bass too in the process. If you want to get the basshead version, tone down the treble big time, and fully relax your IEMs, then Dunu Hulk is a great option, while if you want to refine the sound you're already hearing with a full copper cable, with a subtle improvement in sub bass, more depth and a more musical, more fluid and relaxed presentation, Copper+ should be the obvious choice. 
Plussound Copper+ vs Effect Audio EVO 1 (999 USD vs 440 USD) – You could actually tell from the beginning of the comparison that Copper+ is going to be the winner in most comparisons, but with Evo1, it actually paints an entirely different picture. While ergonomically, they are fairly similar, in sonics, Evo 1 is much more aggressive, more forward, more direct and emphasizes textures far more, without bringing more depth to the sound. Both cables are detailed, but Copper+ highlights details more, while Evo 1 highlights attack and harder textures more, Copper+ sounds smoother, more refined, more mature and more relaxed compared to Evo 1. If you have a pair of IEMS that you find too relaxed, copper+ won't make them more aggressive, while EVO 1 will, but if you want to refine what you already love in an IEM, then Copper+ should be the perfect solution for that. 
Value and Conclusion
At the end of the day, cable development is a time and money consuming engineering marvel, and the price of Copper+ is not a low one, but if you're one of the lucky folks who already rocks the IEMs of your dreams, and an excellent source, you can consider the value of Copper+ to be excellent. It is not about what the package brings here, but about the sonic refinement that a cable can offer. While it won't be the most flexible option, it will be the best sounding one, at least in my experience so far. 
We're looking at a cable that's also versatile, it is not needed to make specific pairings as it pairs well with all the IEMs I tested it with. There are no IEMs that don't improve when paired with Copper+, and while other Cables had very specific favorite transducers that they sounded best with, Copper+ will happily combine with the IMR Audio Ozar, Elan, then with UM Melody MEST MK2. It simply sounds beautiful regardless of what you pair with it.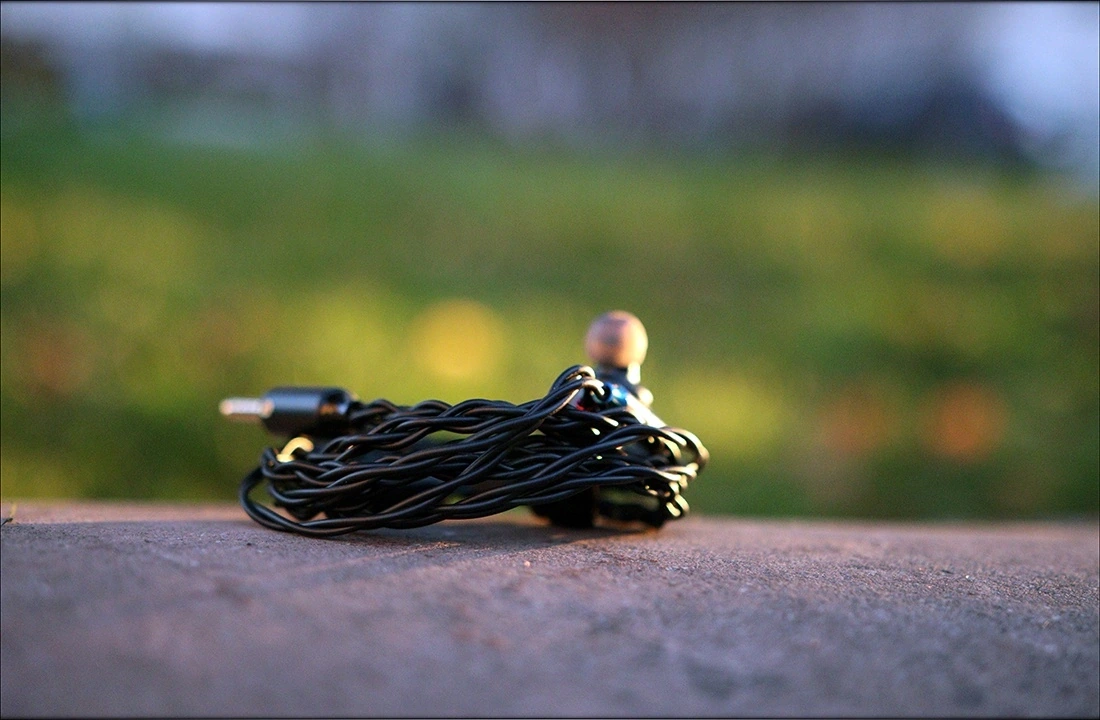 In fact, it sounds so nice that I am going to add Copper+ to Audiophile-Heaven's Hall Of Fame as sonically the most versatile and best sounding cable I heard to date, it surely brought me some happy moments. 
At the end of the day, this whole review has been about the sound, and if you like a deep, rich, musical presentation with excellent width, great dynamics and tons of details, Copper+ should be perfect for you, and a recommended cable.  
Product Link
You can grab one from here: https://plussoundaudio.com/customcables/inearmonitor.html
---
---
--- Please remember to stay safe, and always have fun while listening to music!---
 - If you have a dime to spare, and donate, to help us with electricity and work expenses, it would make my day much brighter, as it would help me improve things around the website and increase the frequency of my posts - 
---
Full Playlist used for this review
We listened to more songs than those named in this playlist, but those are excellent for identifying a sonic signature.  PRaT, Texturization, Detail, Resolution, Dynamics, Impact, and overall tonality are all revealed by those songs. We recommend trying most of the songs from this playlist, especially if you're searching for new music!
https://www.youtube.com/playlist?list=PL_cjBXGmwSHSdGcwuc_bKbBDGHL4QvYBu
--- Contact Us ---






---
---