Lotoo Paw 6000 DAP Music Player – Excellence In Audio
Lotoo Paw 6000 is the kind of DAP with a Touchscreen that makes me want to get it and use it every day, thanks to its simplistic yet really effective GUI or Graphical User Interface. It has tons of features, and it is priced at 1200 USD at the moment of writing this review, and it is highlighted by the AKM 4493 DAC Chip, And the LDAC Wireless Output and Input, Bidirectional Bluetooth, Type-C input, and by the USB DAC function. Paw6000 will be compared to iBasso DX300, QLS QA361, HIFIMAN R2R2000, and FiiO M11 PRO. It will also be paired with iBasso IT07, iBasso SR-2 Headphones, HIFIMAN Arya, und Rosson RAD-0 Headphones.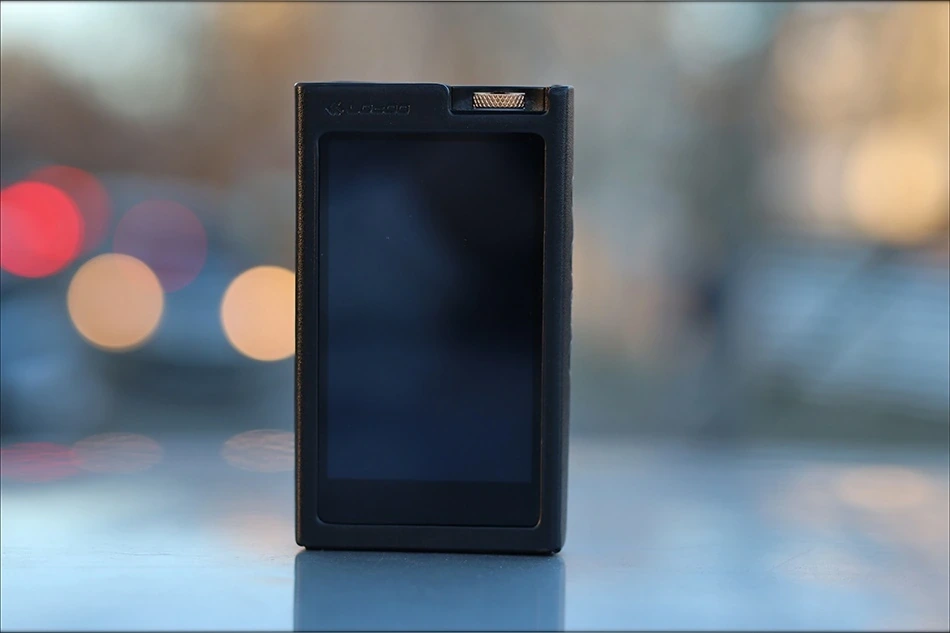 Introduction
I really loved the DX300 DAP from iBasso, but now we're moving away from a large DAP and back into the feature-rich DAP range, but with a tiny and ergonomic design. Lotoo Paw 6000 is made for portability, and has a huge battery life, powered by its over 5000 mAh pack, comes with a dual headphone output, and dual line out, and has over 500mW of power output. There are so many features to talk about, but we should also talk about the company. Lotoo is the kind of company that excels at standing behind their products, and although their products are more retro in style, they receive important updates often and the company can be quoted as having one of the best supports I've ever seen. The best part is that, for example, I just received an update for Paw6K with LDAC receiver abilities, which made it so much better for me in an instant.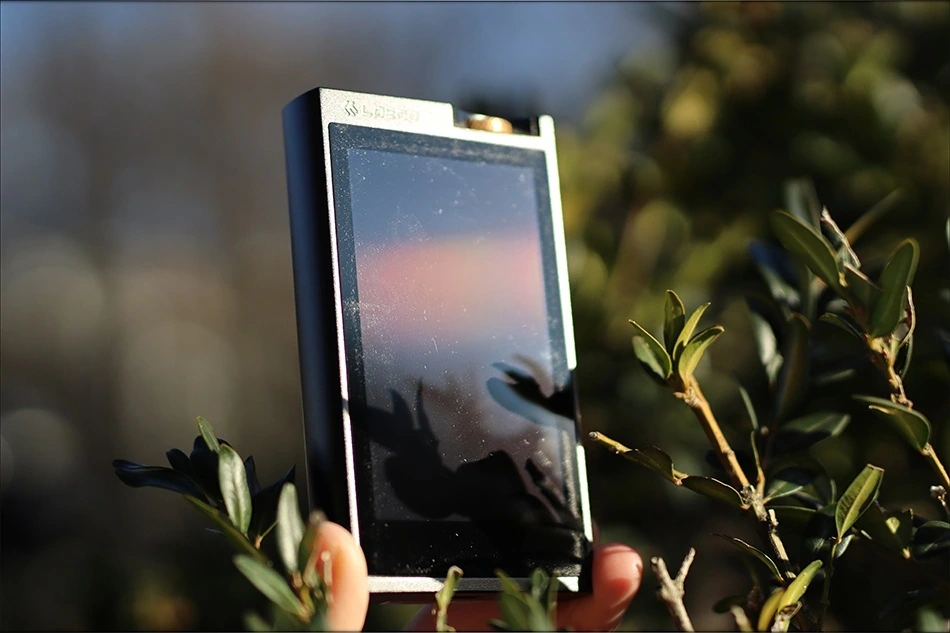 It should be noted that I have absolutely no affiliation with Lotoo. I'd like to thank Lotoo for providing the sample for this review. This review reflects my personal experience with the Lotoo Paw 6000. Every opinion expressed is mine and I stand by it. The purpose of this review is to help those interested in Lotoo Paw 6000 find their next music companion. 
Product Link
You can grab a Lotoo Paw 6000 from www.amazon.com here: https://amzn.to/39zGhBJ
Build Quality/Aesthetics/Functionality
There was no unboxing and package to talk about in this review, and this is because the company sent just the DAP with no package at all this time around. That's not a big issue though, because I have countless Type-C cables, and they did send the leather case with PAW 6000, which helped a lot with me using and enjoying it. 
The DAP itself is rich with features, and we can start with the physical, which is a fully metallic device with a glass front and a glass back. The ftong has a beautiful display which is coated with Gorilla Glass 5, a DLC coating of 9H+ coating, and an anti-Fingerprint coating. We're looking at a 3.77 Inches display, and at first I felt like this won't be enough, but in actual practice it is perfect.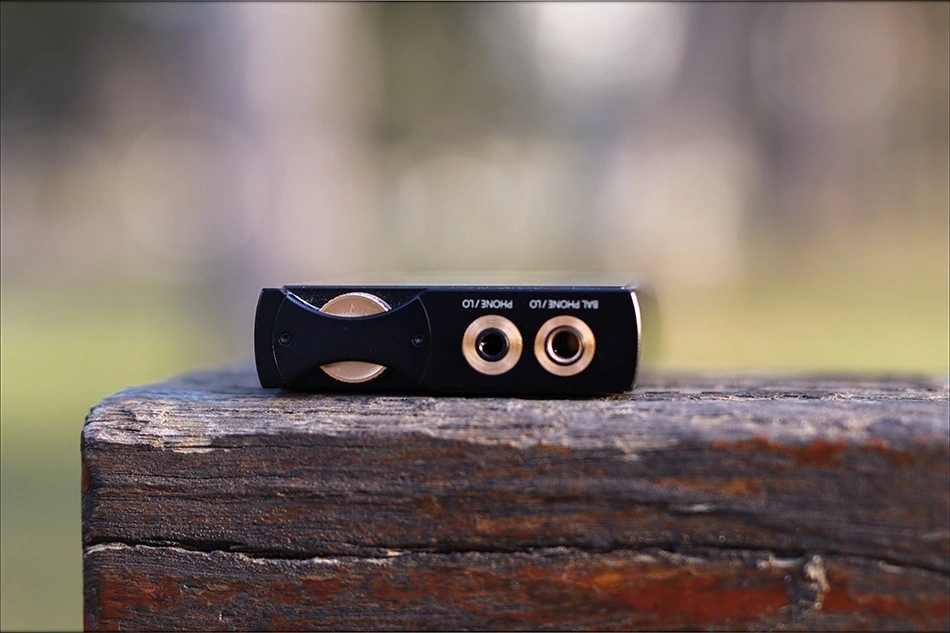 The display is very responsive, registers my touches perfectly, and the whole DAP is simply lovely to use. 
There's no information about the glass on the back, so I've been keeping PAW6000 in its coase most of the time, to make sure it won't gather scratches, but there is information about the two outputs at the top.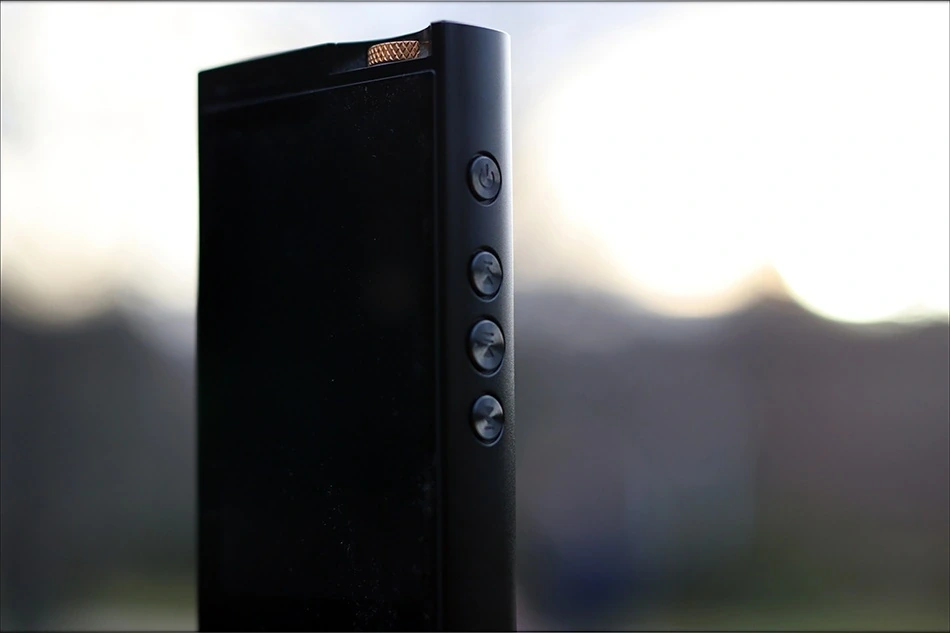 It has two Headphone Outputs at the top, in 3.5mm Single Ended and 4.4mm Balanced formats. The two headphone outputs can also act as Line Out(s) for an external amplifier, although I would recommend using it this way mostly for desktop purposes, as it is good enough for any portable purpose I can think of. The volume wheel next to the outputs is guarded by a large metallic piece and it sits flush with the rest of the DAP. It clicks satisfyingly while adjusting the volume, and fine adjustments are possible. 
On the right side of PAW6000 we can find four buttons, one that's an on/off switch, and three playback buttons that can be configured (you can configure what is the forward and the backward button). At the bottom, we can find a Type-C USB port, which helps use PAW6000 as a USB DAC as well, and a microSD slot that accepts microSD cards up to 2TB. 
Lotoo notes the same output power for the two headphone outputs, and they also quote a 16 hours playback ability for the 5200 mAh Li-Poly Battery. That's actually in line with my personal experience, and this DAP survives as long, if not even longer than DX300 which is also great with the batt life.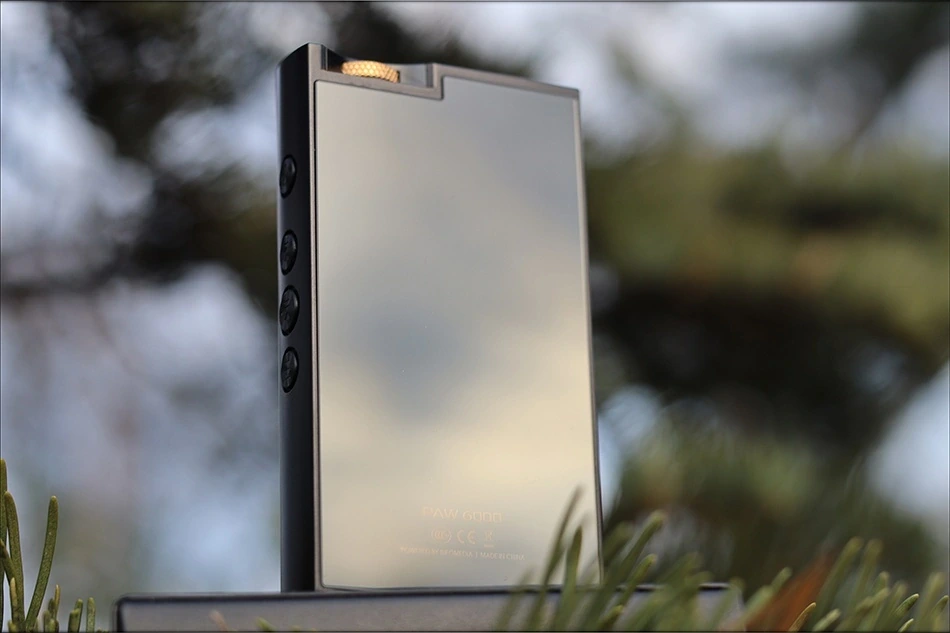 For sensitive IEMs, the noise floor is extremely low, at -120dB, or 0.78uV. This is one of the best results there are. 
Software
The software is even more impressive when it comes to features, but I would like to note that PAW6000 is a very basic DAP. Although it has a Touchscreen, it is not fully Android enabled, you can't install apps on it. Rather, it relies on its own OS to provide you with music, but also with Hi-Res decoding. 
It works as a USB DAC from both PC computers and Smartphones, and is the best sounding USB DAC I know of. The trick here is that some other devices, and most other DAPs tend to have some sort of popping noise when a song starts and ends playing. That doesn't happen with PAW6K. The other thing I noticed is that you can actually use the built-in EQ even while it is being used as a USB DAC/AMP, being the only DAP that I know if which can do this.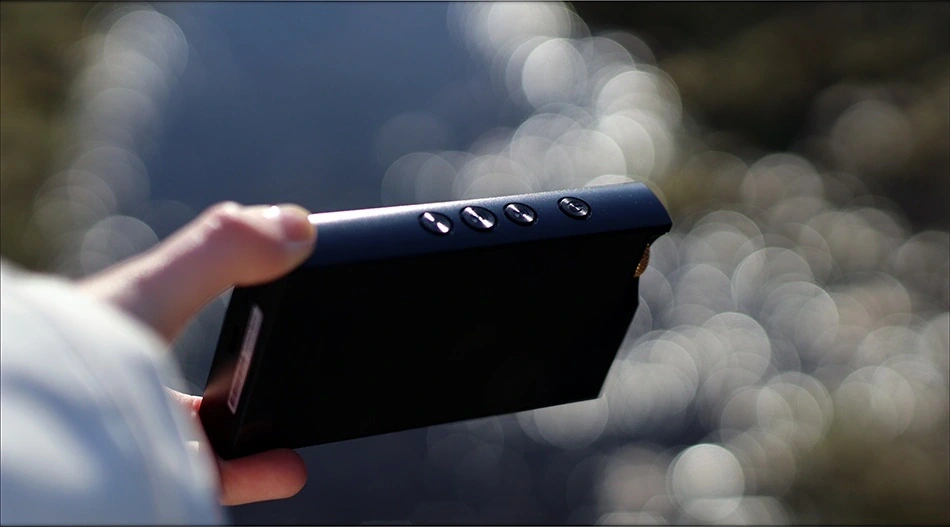 PAW6K starts almost instantly, you press the power button and it does a little pop, and it is up and running. The system is really lightweight, snappy, and everything happens instantly. When it comes to file support, it has a lower coverage than either M11 PRO or DX300, as there are some files that both of those, and my smartphone / PC sees correctly, but which PAW6K ignores. On this date, I couldn't figure why. 
Browsing is best done by folders, so like always, I recommend a tidy collection based on your listening preferences. My collection looks like this "/music style/band name/year – album name/song number. song name.extension". This works the best for me and is the kind of library I recommend the most. 
PAW6000 has Bluetooth and can act as both an LDAC sender for using it as a source for a BT Headphone like HIFIMAN Ananda Bluetooth, or as a Bluetooth Receiver to play music from your smartphone. The Wifi signal is used only for upgrading the firmware, and I couldn't notice any other usage scenario for it.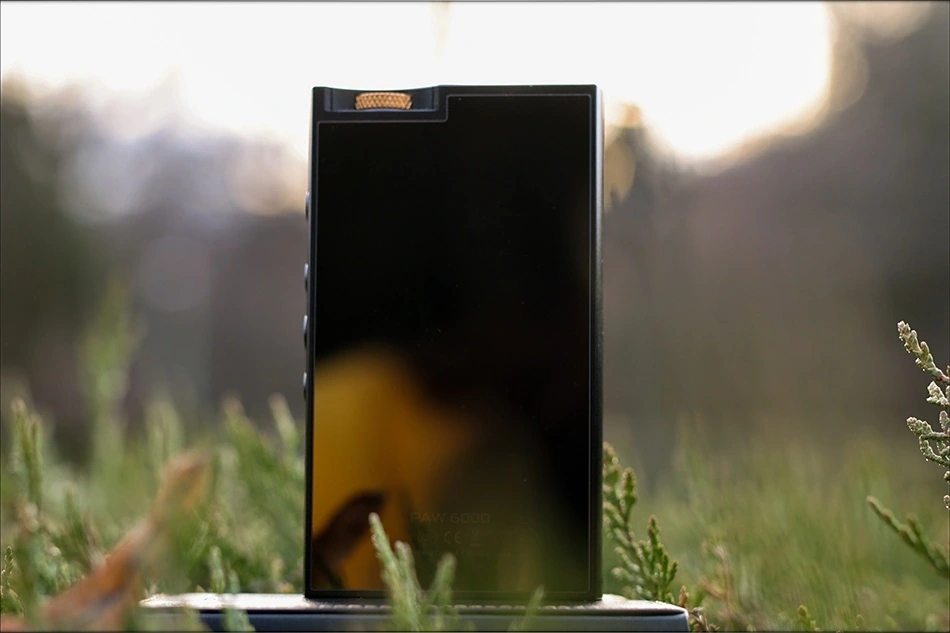 There was no limit to the number of files, and I've been able to run my huge library through PAW6K with ease. From the main playing screen you can quickly access Bluetooth, Volume Hold, and EQ. plus you can quickly go back to song selection, so everything is really intuitive and quick. There are two EQ implementations running in PAW6K, and those are PMEQ and ATE. PMEQ is a very basic EQ, while ATE is Lotoo's own take on EQ. Very strong and useful, and for most IEMs / Headphones I go with what makes things a bit more analytical, so either Brighter or Dental.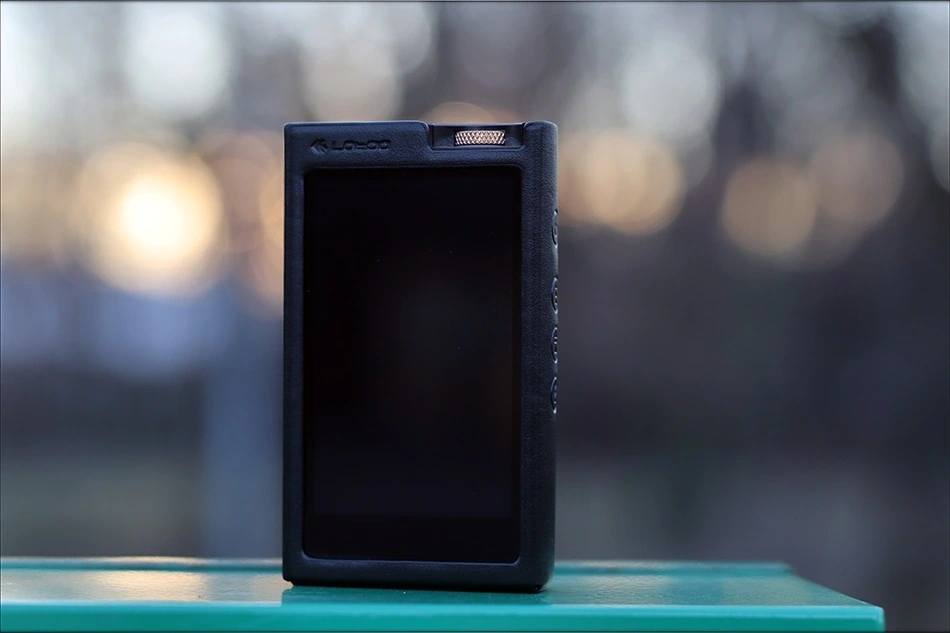 One handy feature for PAW6K is having USB output too, in case you want to use it as a transport, but given the sonic performance, there aren't any DAC/AMPs that I'd rather use than PAW6K. This is similar to the way DX300 has Coaxial Output, a nice feature for those in need, but not necessarily something I would use personally. 
Sound Quality
I have spent a few months with the PAW6K, and I want to apologize to everyone for taking so long before posting this full written review. It was really necessary to spend a bit more than usual to fully and properly understand it, and I am glad I did. During my trials with it, I've been pairing and testing PAW6K with iBasso IT07, Lime Ears Aether R, AIAIAI TMA-2 HD, IMR Opus Mia, Final Audio A8000, iBasso SR-2, Clear Tune Monitors CTM DA Vinci IX, and Rosson RAD-0. 
The overall tuning of PAW6K is detailed, clean, crisp, has excellent extension both ways. The soundstage is wide and holographic, but has a great depth too. The treble is slightly wrt, slightly splashy, with a gentle presentation of the midrange and a softer presentation to the bass as well. Generally, PAW6K is not a hard-edged DAP and will generally never be harsh nor hard sounding. This helps a lot with musicality, and it is a fairly transparent source, imposing its character much less than you'd expect judging just from a short description.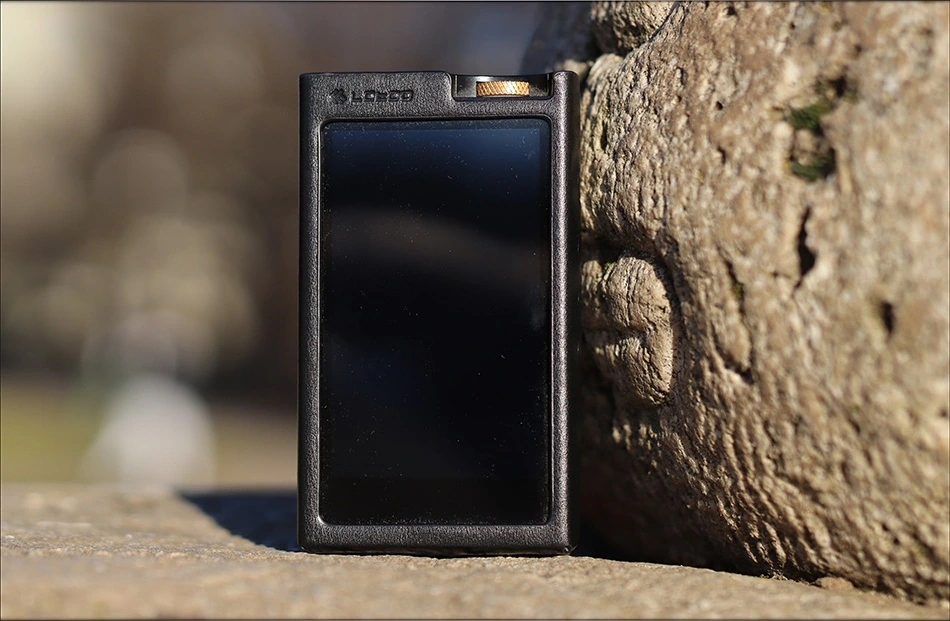 The bass is generally deep, rounded and slightly softer. PAw6K is one of those neutral sounding DAPs with less bass to midrange and treble amount. It is not bright, but it is quick and snappy. The thump factor is excellent if your headphones are thumpy, while a bright headphone will sound bright. This means that PAW6K imposes its character much less than most other DAPs, and it is excellent if you're curious to see just how the bass is presented by your headphones / IEMs. The best part about having a slightly soft bass is that you can hear the sub-lows as well as the mid bass and the upper bass without any engulfing the others. 
The midrange is mature, refined and slightly gentle. It is presented in a wide and deep space, with a ton of space between the instruments. Having gentler edges for the midrange means a more musical and euphonic presentation, but it shouldn't be mixed with having a warmer presentation as PAw6K is fairly neutral, just musical. Especially with guitar solos and female voices you can notice that they sound natural, without being too forward or too recessed, having the right spot for them. While reviewing PAW6K and doing some critical listening I noticed that it reveals more overall background information than I'm used to hearing, so micro-detail and analytical powers are also top notch on the DAP from Lotoo.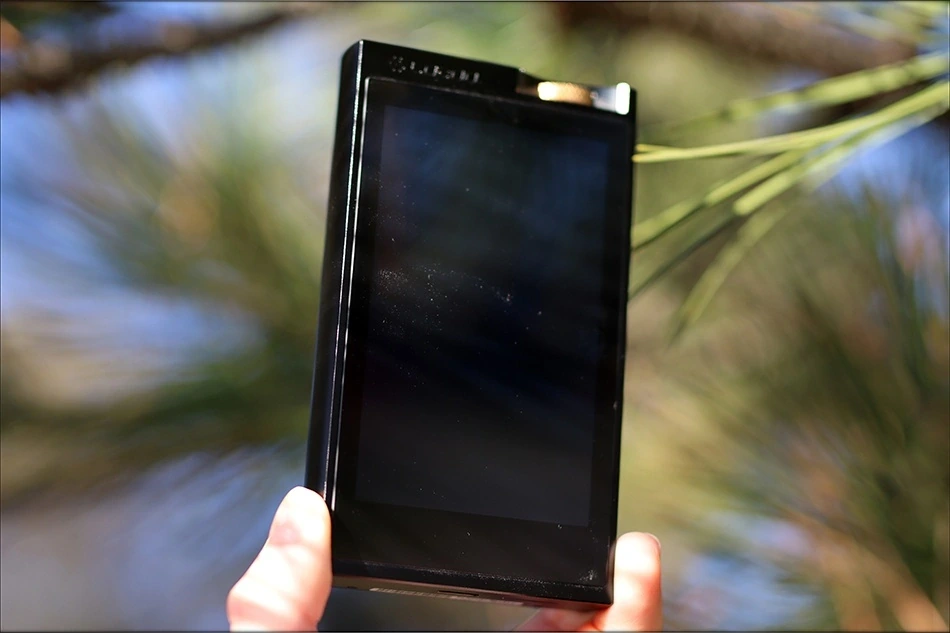 The last part is not the least, because the treble of PAW6K is one of the best reasons to get it. The treble is slightly splashy, slightly wet, with an excellent amount of extension and air. This translates to the fact that PAW6K is never harsh or sibilant, rather refined and gentle in the way it presents the highs. I am absolutely delighted by the overall dynamic of the DAP too, as it is in line with what you'd expect from an ultimate flagship. The overall treble manages to reveal more information about the space where a song was recorded and the cymbals being played than in smoother or dry sounding DAPs, so PAw6K is awesome for both those who love a natural presentation, but also for those who are into analysing their music. 
Comparisons
I took the time to compare PAW6K to a few other DAPs, and I found the most relevant comparisons to be with QLS QA361, iBasso DX300, FiiO M11 PRO, and HIFIMAN R2R2K.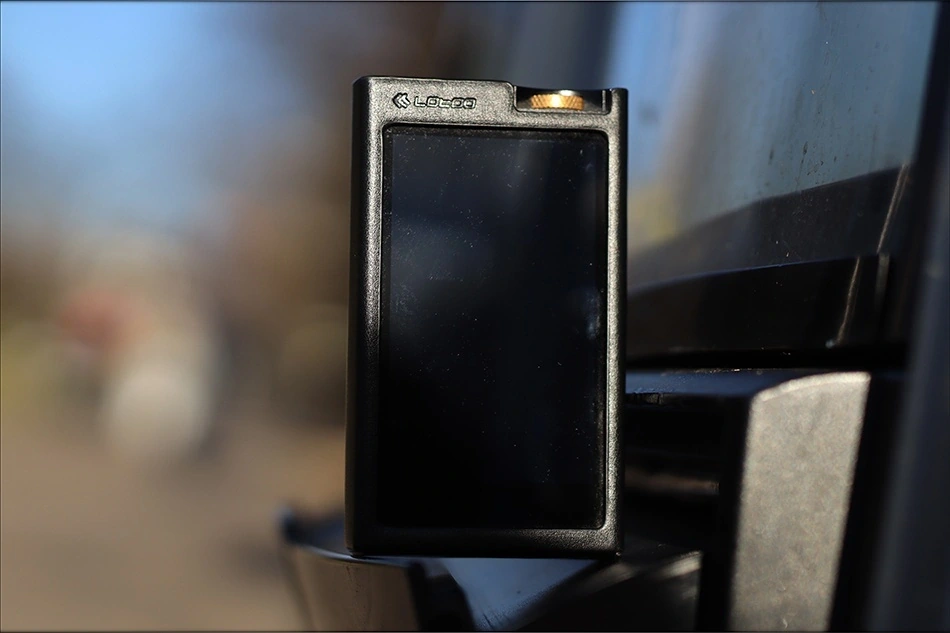 I also wanted to note that while reviewing the Lotoo Paw S1, the tiny DAC/AMp, many people stated that it has a very similar sound to PAW6K. It is similar in tuning, but the sonic performance of PAW6K is tally better in terms of resolution, detail and overall clarity. 
Lotoo Paw 6000 vs FiiO M11 PRO (1200 USD vs 650 USD) – The software support and overall versatility is a bit better on M11 PRO, with Tidal and Streaming apps support. The battery life is better on PAW6K. The overall ergonomics are also in favor of PAW6K, which is smaller yet more ergonomically designed. The overall sound and presentation is more lively on PAW6K, more vivid, more dynamic, more detailed, more punchy and with better soundstage that is both wider and deeper. M11 PRO sounds like a mini version overall, with still an excellent kick, dynamic and detail, but when you go from one to another you notice that PAW6K improves on a similar presentation. M11 PRO is actually a bit warmer, with a slightly thicker presentation, where PAW6K sounds more gentle, more refined, but also more snappy and better extended in both the bass and the treble. 
Lotoo Paw 6000 vs QLS QA361 (1200 USD vs 900 USD) – The battery life, usability, software and overall support is considerably better on the PAW6K. While both DAPs seem like minimalist options, PAW6K feels like a pretty complete DAP, where QA361 is much better suited for those who just wanted a button-based flagship DAP. The driving power is much better on the PAW6K with far less distortion and more control at louder volumes. The default sound is thinner, more gentle on QA361, with more emphasis on the treble. This makes QA361 brighter, more splashy, more brittle too, and with more dynamics, but this comes by sacrificing the overall body of the sound. PAW6K sounds more balanced and even overall, with a more natural midrange, more emphasis on bass, more natural body to the sound, a wider soundstage with a more holographic presentation, and with a much more natural treble too. Only PAW6K can add EQ while it is being used as a DAC/AMP, but QA361 has a mode in which it up samples music. Subjectively, that sounds a bit better, but it shortens the already short battery life of QA361, where PAW6K even if used abusively will last much longer (QLS – 6 vs around 11-13 hours for PAw6K). 
Lotoo Paw 6000 vs iBasso DX300 (1200 USD vs 1200 USD) – The software of DX300 is much more complete than that of Paw6K, with support for Tidal, Apps, Streaming, video playback and much more. The portability is better for PAW6K as it is physically smaller, but has a marginally better battery life than DX300 (which was already quite excellent). Only PAW6K can add EQ while being used as a DAC/AMP. The sound with the default amp on DX300 (Let's not forget it comes with additional AMP modules too), is more natural, warmer, with more body, and also a harder edge all around. This results in more detail and more body to the music. By comparison, PAW6K is gentler, with more emphasis on dynamics, clarity, with less body. The speed is quick on both, but PAW6K is more snappy, where DX300 is more thumpy. Soundstage size is similar, but PAW6K sounds a bit brighter which and has a slightly more wet character to its presentation. 
Lotoo Paw 6000 vs HIFIMAN R2R2000 (1200 USD vs 2000 USD) – I actually enjoyed the R2R2K a lot, but it ain't quite that complete of a DAP compared to PAw6K. The largest differences are in the software, where PAW6K is fully stable and can be enjoyed, browsed as a DAP, and doesn't have any odd issues. R2R2K is more of a DAC/AMP for smartphones, and I wouldn't use it standalone as much. PAw6K has EQ, and has EQ while being used as a DAC/AMP too, which makes it more versatile than R2R2K. The sound is more dynamic on R2R2K, but it is more detailed, has more body, and sounds more punchy on PAW6K. PAW6K also has more driving power. The midrange of the R2R2K is smoother, has a more liquid texture, where PAW6K is more gentle and sounds more even all around, and more natural. The treble is gentle on both, with a good slightly wet texture, so both avoid being harsh and both do a good job at delivering a soundstage. Speaking of stage, PAW6K is more holographic, with more width and depth, while R2R2K is more forward and direct in the presentation, also a bit more aggressive. 
Pairing 
The main pairings for this review will be with iBasso IT07, iBasso SR-2, HIFIMAN ARya, and Rosson RAD-0. This should cover a wide array of price ranges, but also multiplen sonic signatures and designs.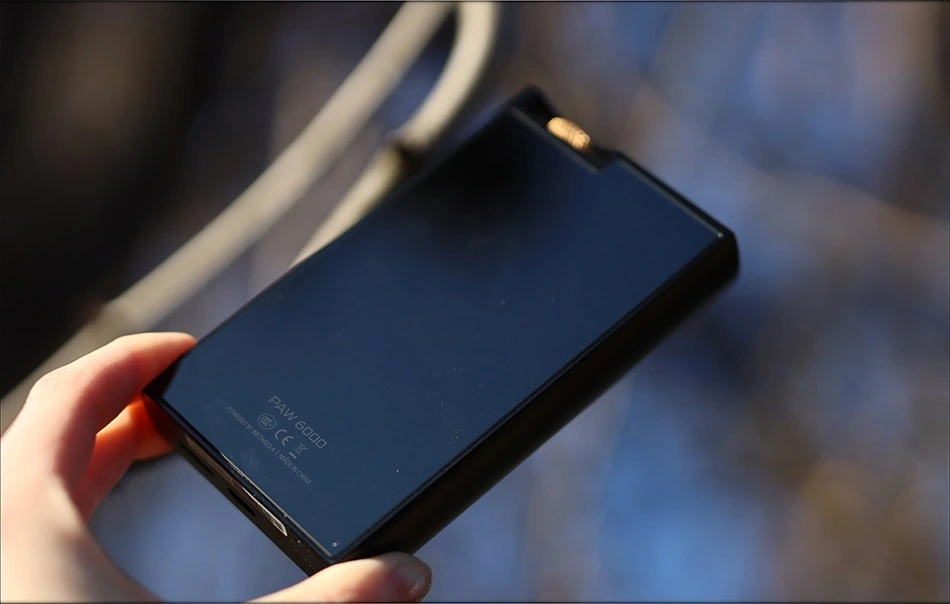 Lotoo Paw 6000 + iBasso IT07 (1200 USD + 900 USD) – Sometimes you just wanna go crazy. I have already included PAW6K in many other pairings for many other IEMs, but I missed doing it in my full written review of IT07, which is still an excellent IEM. The pairing sounds plenty punchy, with a ton of body, but also has a good amount of refinement to the midrange. The treble is airy but gentle, the dynamics are top notch and overall this pairing makes me wanna go jump and dance rather than wait for music to happen. 
Lotoo Paw 6000 + HIFIMAN Arya (1200 USD + 1400 USD) – Arya needs a ton of power, and I can feel this as I either need to use Balanced cables, or almost max out the power of PAW6K to properly drive them, but it can drive the Arya to their maximum potential. The sound is dynamic, accurate, very quici, yet gentle with those dynamics. I never felt like the pairing sounded too bright or like it lacked impact, and PAW6K manages to be plenty punchy despite being a more gentle DAP. 
Lotoo Paw 6000 + iBasso SR-2 (1200 USD + 500 USD) – The best part about this pairing was helping me deduce whether PAW6K has enough dynamics or not. SR-2 is a great headphone, but it needs a high quality source to truly sing, and PAW6K provided just that, an awesome way to experience the SR-2 with a very natural, dynamic, open and detailed sound. The overall soundstage is also well-rounded, not just deep but also wide with excellent instrument separation & definition. 
Lotoo Paw 6000 + Rosson RAD-0 (1200 USD + 2200 USD) – This one was to test the upper limits of driving power, dynamics and punch of PAW6K. I absolutely love the bass of the PAW6K when driving the RAD-0, as the pairing gives a beautiful, rounded, deep and full bass. The midrange is clean, clear and dynamic, while the treble of the pairing is smoother, yet finely extended. I also loved having access to the ATE EQ options made by Lotoo and engaging the Brighter option helped a lot with toning up the smoother treble of the RAD-0. 
Value and Conclusion
The price of Lotoo PAW 6K is actually good for the quality it offers, and although it will never win a price / performance contest, it is an awesome DAP even in 2021, and its value is good. I can't speak about the package since I never received one, but I like the leather case, and the DAP itself would hold most of the value from that package anyways.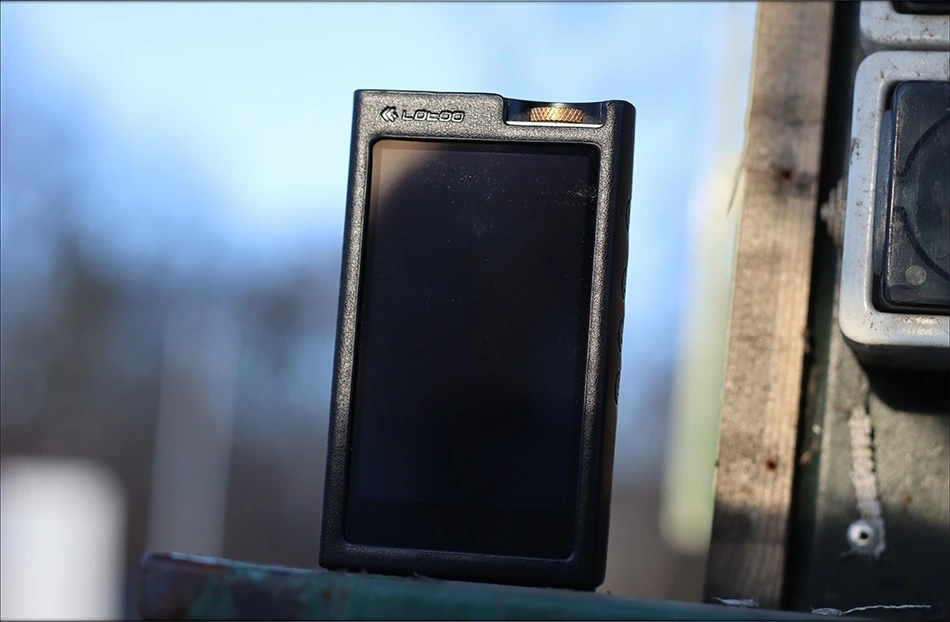 We're looking at a brilliant blend of hardware and software support from a company that's dedicated to keep this DAP running for years to come. The battery supports it too, the 4.4mm Balanced output, and even the power delivery supports future proofing PAW6K. If you're not looking for tidal Streaming, I think that you'd be good for a few years with PAW6K.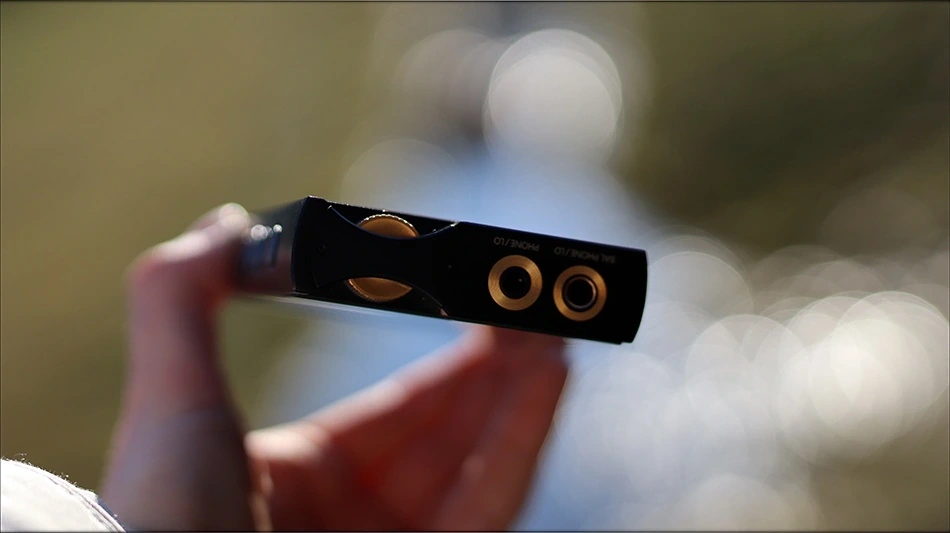 The sound is gentle, yet detailed, clear yet musical, snappy yet controlled. I am simply amazed by how well Lotoo managed to tailor the tuning of PAW6K for us music lovers and how much they managed to squeeze out of a single DAP with a seemingly basic configuration in hardware. The EQ settings are the cherry on the top, and being able to use those EQ settings while PAW6K is in USB DAC mode is just to make everything perfect.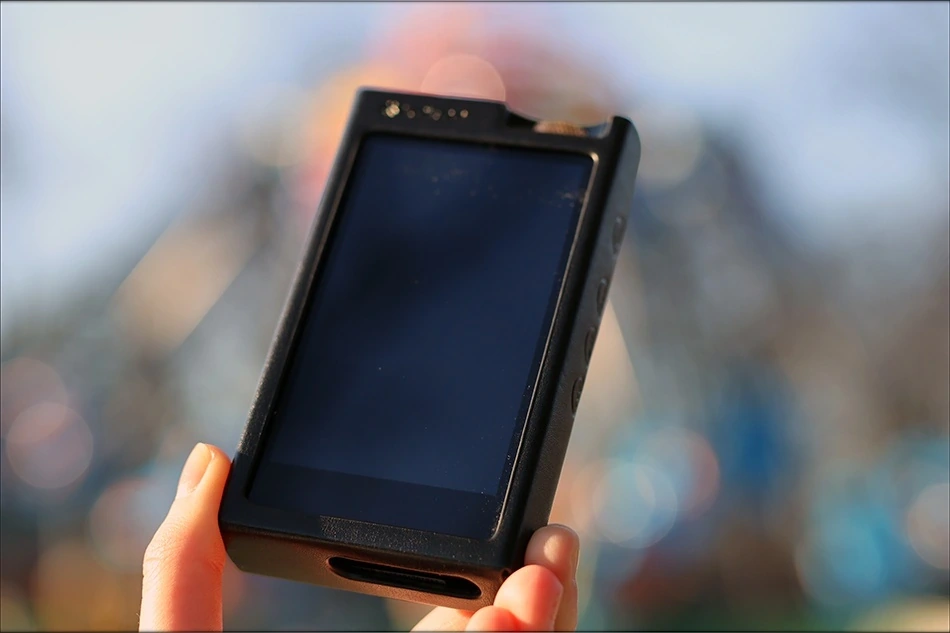 For all those reasons, I am going to add PAW6K to Audiophile-Heaven's Hall Of Fame, as one of the best DAPs out there, and the best for minimalists. I know some of you guys wanted something slightly different from DX300, so PAW6K is that perfect DAP for those who want that classic DAP experience. 
At the end of today's review, I consider PAW6K to be one of the best DAPs to ever be created, it has a gentle, yet musical, explosive yet controlled, and deep yet snappy sound. It has pretty much the perfect sound for most IEMs and Headphones, and has the perfect blend of battery life, hardware, software and after sales support.  
Product Link
You can grab a Lotoo Paw 6000 from www.amazon.com here: https://amzn.to/39zGhBJ
---
--- Please remember to stay safe, and always have fun while listening to music!---
 - If you have a dime to spare, please donate, and help us! It would make the day brighter for me and my wife- 
---
Full Playlist used for this review
We listened to more songs than those named in this playlist, but those are excellent for identifying a sonic signature.  I recommend trying most of the songs from this playlist, especially if you're searching for new music! The playlists are different for Spotify, Tidal and Youtube, and based on the songs I enjoy and are available on each!
https://www.youtube.com/playlist?list=PL_cjBXGmwSHSdGcwuc_bKbBDGHL4QvYBu
https://open.spotify.com/playlist/5J3oloz8Riy9LxEGenOjQ0?si=979ba4f082414be7
https://tidal.com/browse/playlist/330fd544-8e5b-4839-bd35-676b2edbb3d5
--- Contact Us ---





---