Sivga Oriole Headphones – Gorgeous Design And Sound
Sivga Oriole is a 199 USD headphone with a superb design, 50mm dynamic driver, and detachable cable. They will be compared with other entry-level headphones including HIFIMAN Sundara (350 USD), Verum One MKII (350 USD), Dekoni blue T50RP Mod (250 USD), and Sivga Phoenix (250 USD).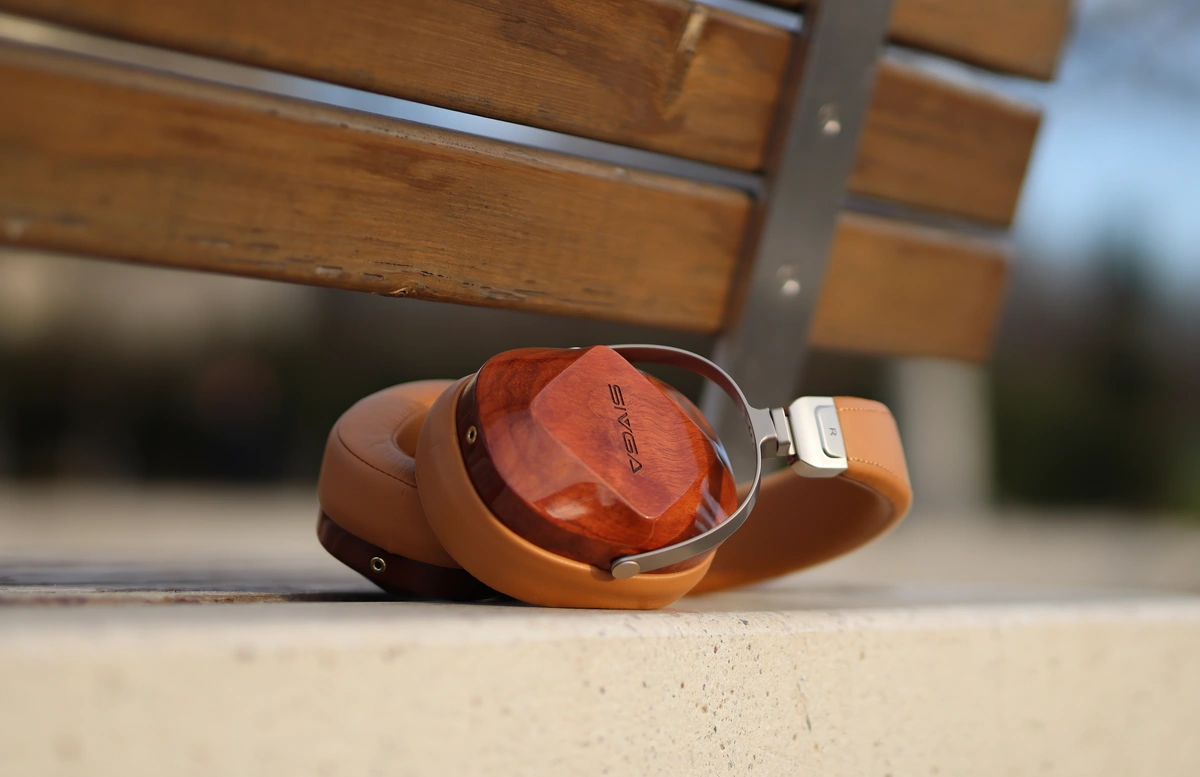 Introduction
Sivga Audio is one of those companies you see reviewers talking a lot about because they're quite competitively trying to enter the market and to show what they're capable of. I've seen and heard most of their products and if you asked me, I'd say they have more than proven their worth with the products they previously released, so it is interesting to see how a beautiful headphone developed by them will sound like. From my understanding, Oriole is an improved headphone intended to replace the SV021 which shares a fairly similar design, although given the higher pricing of Oriole, replacing is not exactly the word, as I could consider it to be more of a Premium version. Sivga Oriole should be available on Amazon and that's one of the best places to order it from, as you'll have the best support and overall experience possible. 
It should be noted that I have absolutely no affiliation with Sivga, I am not receiving any incentive for this review or to sweeten things out. I'd like to thank Sivga for providing the sample for this review. Every opinion expressed is mine and I stand by it. The purpose of this review is to help those interested in Sivga Audio Oriole Headphones find their next music companion. 
Product Link
You can grab one from www.amazon.com here: https://amzn.to/3iwfJt0
If you're in the UK, you can grab one from www.amazon.co.uk here: https://amzn.to/3XmZ5L7
And if you're from Europe, you can grab one from www.amazon.de here: https://amzn.to/3iuB7im
Build Quality/Aesthetics/Fit/Comfort
Today we finally have a beautiful headphone that actually looks good and is fun to hold in hand. With a combination of red wood, brown leather and silver metal in the build, Sivga Oriole finally looks like it can take on the likes of Bowers & Wilkins, Master & Dynamic or Bang & Olufsen. The design and aesthetic of the Oriole is actually better than most models existent on the market today, so it instantly gained some big points from both me and my photographer girlfriend. 
Oriole is designed to be a combination of classic and modern, and they are designed to be compact. They have a large 50mm dynamic driver, and they're made to be light, comfortable, having the housing made by hand. The company insists that Oriole is comfortable to wear, and in my experience it is one of the most comfortable entry-level headphones I've had in years. The headband is soft once you adjust the size according to your head, and the earpads are also fairly soft and comfy. 
The cable is connected to the headphones via 2.5mm single ended connectors, and the cable itself is a 3.5mm single ended cable. The cable has some microphonic noise if it is brushing against your clothes, but happily it is long enough and it is not springy or uncomfortable in any way. The housing can be rotated 180 degrees, and Oriole can be flattened to take less space. The weight is 280 grams and subjectively they feel light, and I almost never notice that I'm wearing them weight-wise. The earpads are a bit small so my ears barely have enough space inside the cups, while people with smaller ears have no problem with Oriole (my girlfriend often takes those to listen to them and has no issues).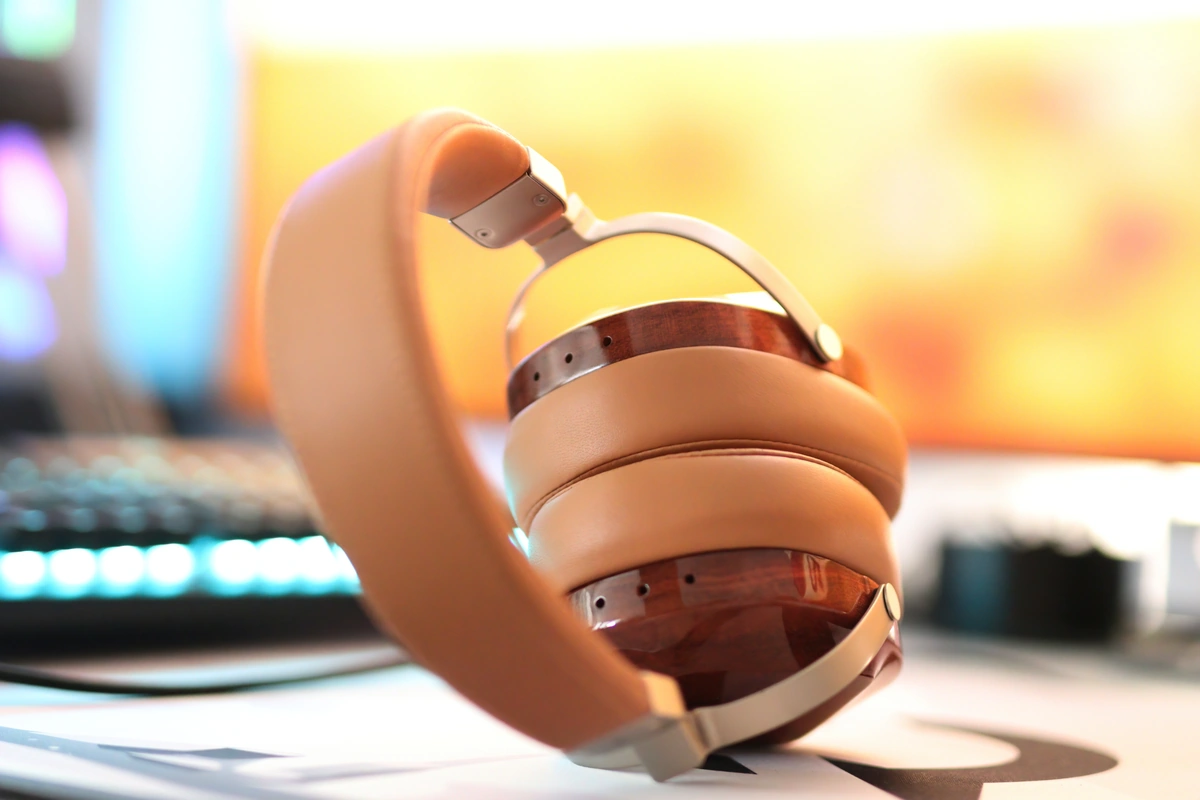 The ear cups are made of real wood, and they have a thick layer of lacquer that offers them an exceptionally beautiful shine and they have three ventilation ports on the top to help reduce ear strain, and to avoid driver flex. Speaking of ventilation, Oriole is a closed back dynamic headphone, and it will offer a fair amount of passive noise isolation, between 10 and 15 dB of passive noise isolation, and will leak very little to the outside. With a cable length of 1.8 meters, it is perfect for most desktop and portable listening.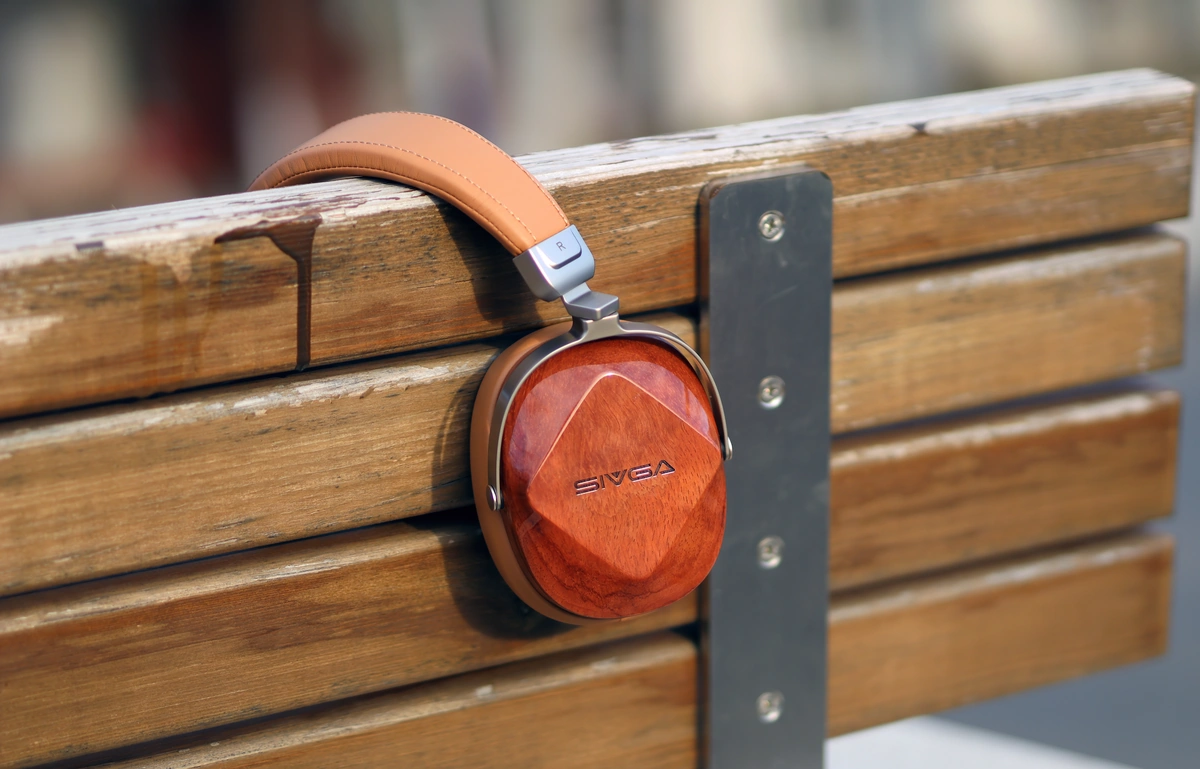 With a very typical impedance of 32 OHMs, and a sensitivity of 108 dB, Oriole is easy to drive and will respond well to most sources. I've been able to drive them using a multitude of sources including Mechen M30, the new Music Player that I reviewed recently, also HIFIMAN EF400, JDS Labs El Stack II+ Balanced, HIDIZS AP80 PRO-X, Shanling UP5, and Hiby RS2. Oriole is not picky with the source and will generally sound great out of everything. 
The travel pouch is made of hemp, with Sivga joining the efforts to have a better impact on the environment. 
Sound Quality
Already knowing the source list I've been using to drive Sivga Oriole, it is worthy to mention the fact that I've been able to use them without a dedicated amplifier, and it even sounds great out of my smartphone. It is a headphone I can easily recommend to a beginner in this hobby, and a headphone I find super pleasing and enjoyable. It would be great to pair Oriole with a source that supports bass boost of some kind, as the low end can be a bit bright at times, but other than that, they sound super nice. The tuning can generally be described as natural-neutral, with slightly bright upper midrange, but detailed, wide sounding, with good depth and outstanding instrument separation. There's a good sense of dynamics, and they support extremely loud volumes with little to no distortion, superb control and generally a musical midrange with good smoothness of transients that create a fluid presentation for all instruments.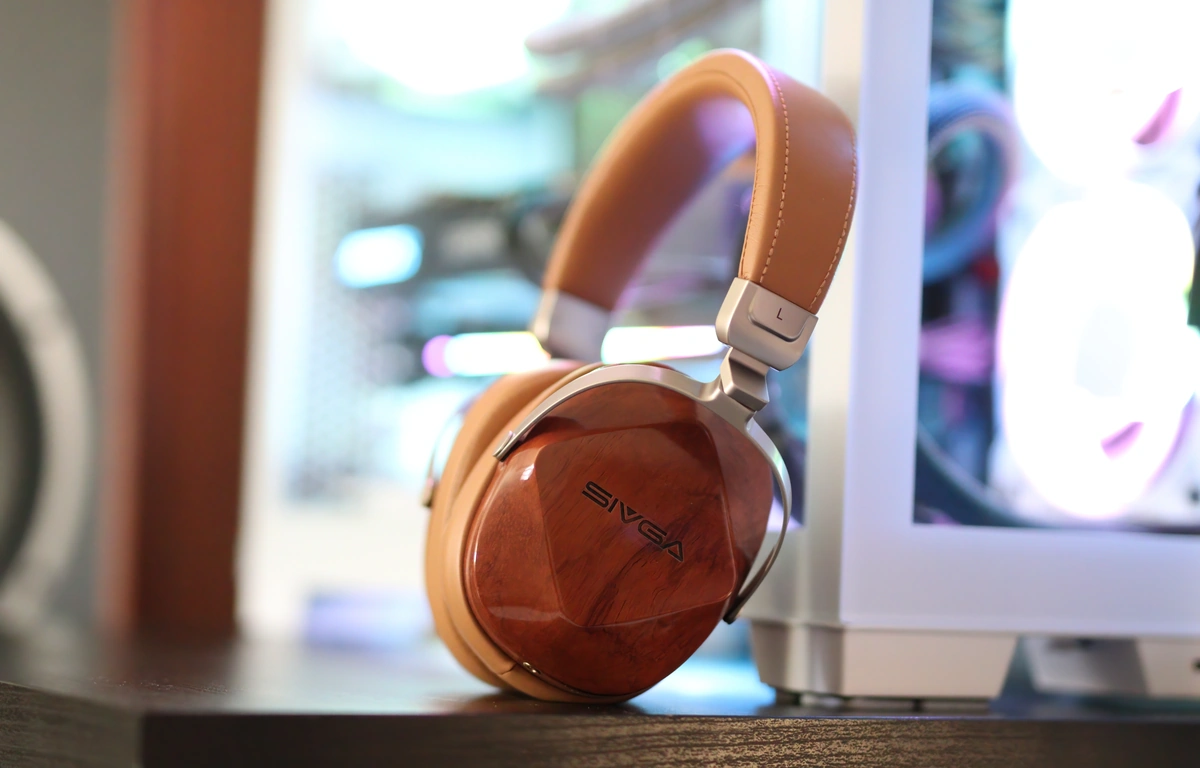 The bass of Oriole is clean, deep and detailed, with good presence down to the lowest octaves. This being said, the treble to bass ratio favors the treble, and the bass can be slightly lacking at times in quantity. While the extension is superb, the quantity is neutral-natural, so don't expect no basshead presentation out of the Oriole, Sivga instead staying true to the presentation and tuning we've seen with most headphones they released, including the peacock, which means that the midrange is the central element, and the best part of their sound.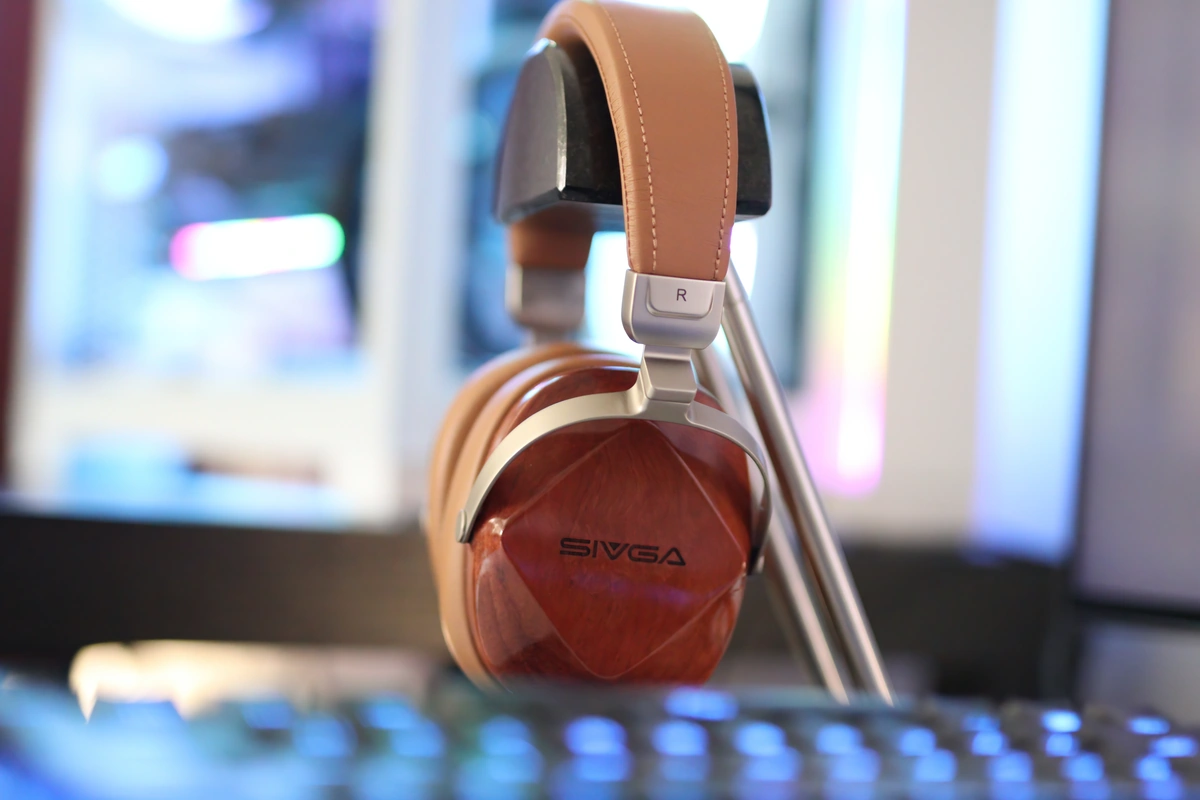 The midrange is indeed superb and Sivga somehow made those ~200 USD headphones sound better than what I typically find even around 500 USD. If you thought that HD600 from Sennheiser is detailed, clean and musical, you have to give Oriole a go, they have a really sweet, musical and clean presentation to the midrange. Where with HD660S, for example, I struggle sometimes to understand the difference between instruments and certain lyrics can sound muddy, or the midrange can feel dry and congested, Oriole somehow makes everything much more fluid, musical and effortless. If there's a word to describe Oriole, that's effortless, you just put them on and you start having an excellent time regardless of your music and taste. The upper midrange has more emphasis than the lower midrange, so they favor Pianos, Violins and Female Voices over male voices and lower tuned guitars. This extends to most music, so doom metal doesn't sound as good as classical, pop, EDM, Dubstep and sad songs with a lot of minor chords. Guitars have a really sweet presentation to them.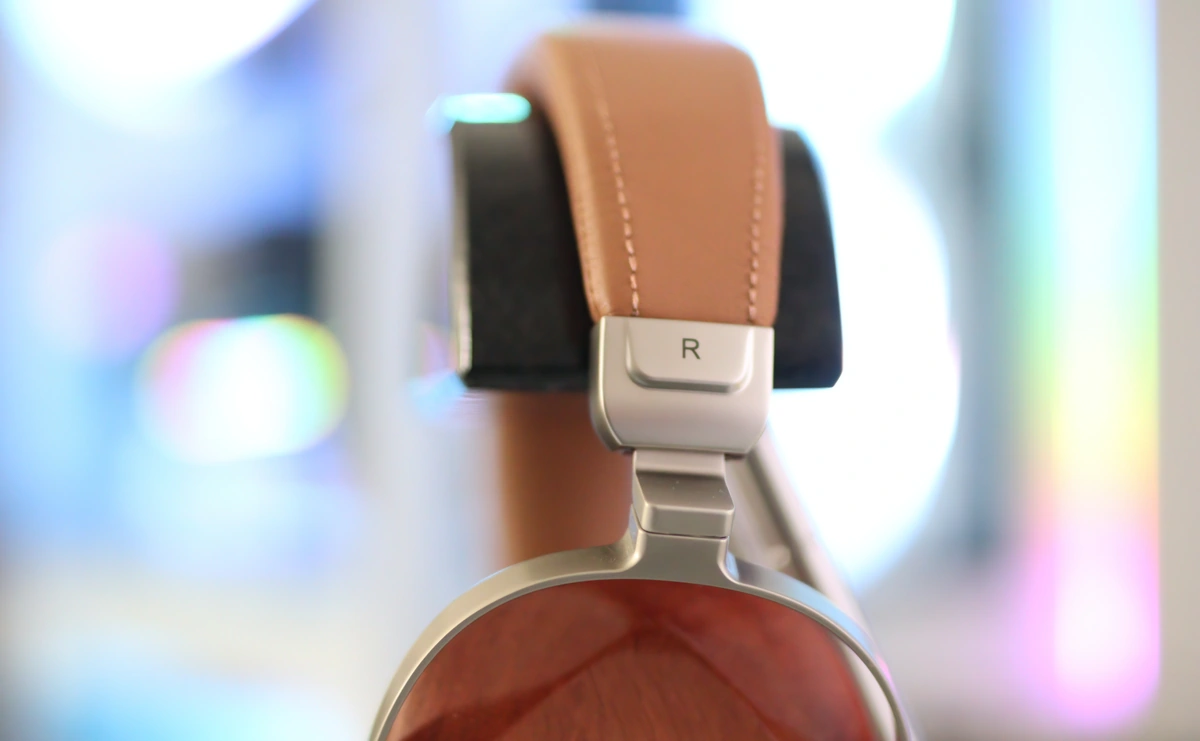 The treble inherits some energy from the uplifted upper midrange and Oriole encompasses a really open tuning with some extra brightness and sparkle in the treble, good overall resolution, and a sharp cymbal hit. The treble extends up to the highest octaves and has amazing energy, along with excellent dynamics. Metallica sounds live and alive, Ozzy the same. But they play the best with commercial pop, kpop and most usual music. Oriole somehow brings the forward / lead guitars really forward, plays everything else in background, creating a pleasing layering that offers good separation between sound layers. 
Comparisons 
SIVGA Oriole vs HIFIMAN Sundara (199 USD vs 350 USD) – Strationg with the build quality, Sundara has more metal, is heavier and has larger earpads that allow more space for my ears. The cable is slightly better on Oriole, but the connectors are less usual than the 3.5mm ones on sundara. The overall presentation is actually fairly similar between them, and that's not great for Sundara as Oriole is quite a bit cheaper. The raw detail and resolution is better for Oriole which has better layering and instrument separation. Sundara has a slightly lower bass depth and quantity, but is slightly more splashy in the treble. Overall, Sundara is better for classical, acoustic music and slow rock, while Oriole covers metal, fast rock, EDM, pop and most music a bit better, thanks to the stronger bottom end and more musical and sweeter sounding midrange. Oriole is easier to drive and better for a newcomer / someone who's new to Audiophilia because it is easier to drive, doesn't need any special source while Sundara needs a powerful source to sound right.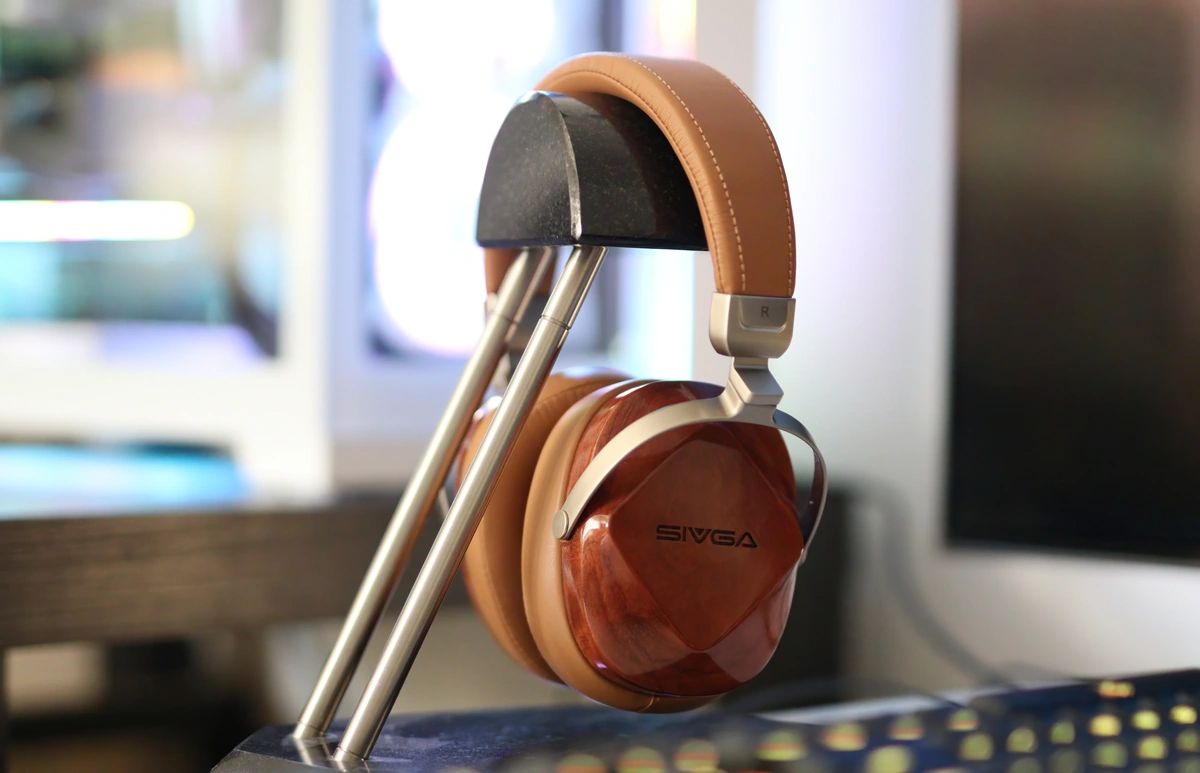 SIVGA Oriole vs Verum One MKII (199 USD vs 350 USD) – The comfort of Oriole is slightly better for the lighter weight, but Verum One MKII has larger earpads that allow my ears to breathe more and give me a better feel for long hours of listening. The overall signature is more detailed on Verum One MK II, they have more clarity, but Oriole has better layering and a more juicy / sweet sounding midrange. Verum One MKII is better if you're looking for a really clean and crisp headphone, while ORIOLE makes listening to music easier and sounds more pleasing overall. Oriole tends to have more lower midrange emphasis, is less fatiguing and more effortless. Oriole is easier to drive and easier to pair with entry-level sources as Verum One MKII has a low impedance and can easily put sources into clipping, including smartphones. 
SIVGA Oriole vs Dekoni Blue T50RP Mod (199 USD vs 350 USD) – Starting with the comfort, Oriole has less clamping force, is lighter, but the earpads of Dekoni Blue are softer and somewhat larger, making them more comfortable in the long run. The cable of Oriole is lighter, more flexible and generally I prefer it over the solution of Dekoni Blue. The sound has more bass, more impact, is smoother and is generally easier to listen to for long hours on Dekoni blue. Oriole has a slightly more intimate soundstage, but better layering and instrument separation. Oriole is more energetic, and sweeter in the midrange, with more treble energy. 
SIVGA Oriole vs SIVGA Phoenix (199 USD vs 350 USD) – Lastly, we have two headphones made by Sivga, with Oriole being something of a refinement of SV021, but inheriting some of the advantages of the Phoenix. The comfort is better on the Phoenix, Oriole is lighter, but has smaller ear pads that don't fit quite as well as those of Phoenix. The sound of the Phoenix is smoother, more mature, even more effortless, it is better generally speaking than the Oriole, but the Oriole is a bit brighter, more sweet in the midrange, has a slightly better impact and more midrange presence, a more forward lead guitar presentation with more energy. Phoenix is better if you're looking for a more relaxing listen, while Oriole is more energetic and uplifting. 
Value and Conclusion
Sivga released Sivga Oriole at a moment it was most needed. The market for Chifi IEMs is heating up and moving fast, but the market for entry-level and mid range headphones has been moving really slowly lately, so every single headphone released recently gets a huge thumbs up from me. Oriole outperforms most of the competition sonically, and it shows that Sivga can improve on their own designs, and release a product that's better than their previous headphones, Oriole becoming one of the best entry-level headphones you can grab at this moment.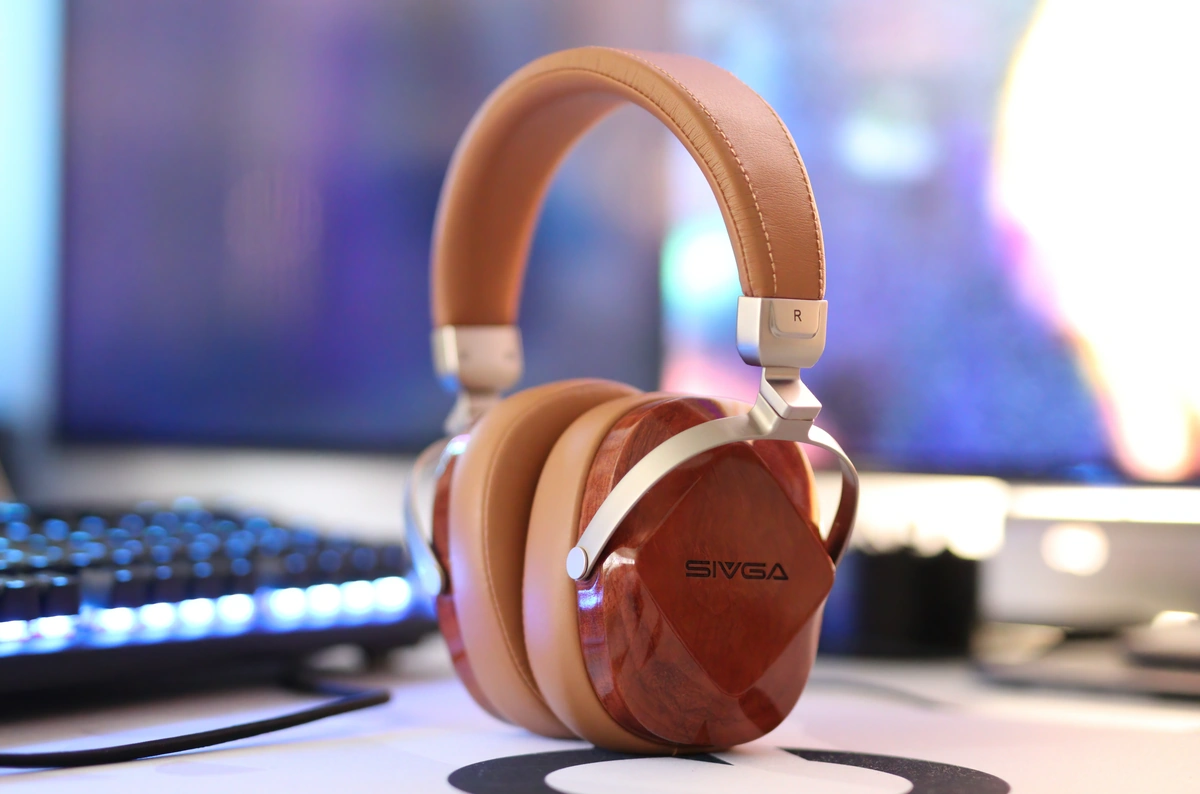 At the end of the day, if you're looking for a high quality headphone, with superb design, a clean, natural sound that's strong in the bass, has good energy, and generally super pleasing, Sivga Oriole should be at the top of your list and provide you with endless fun. 
Product Link
You can grab one from www.amazon.com here: https://amzn.to/3iwfJt0
If you're in the UK, you can grab one from www.amazon.co.uk here: https://amzn.to/3XmZ5L7
And if you're from Europe, you can grab one from www.amazon.de here: https://amzn.to/3iuB7im
Technical Specifications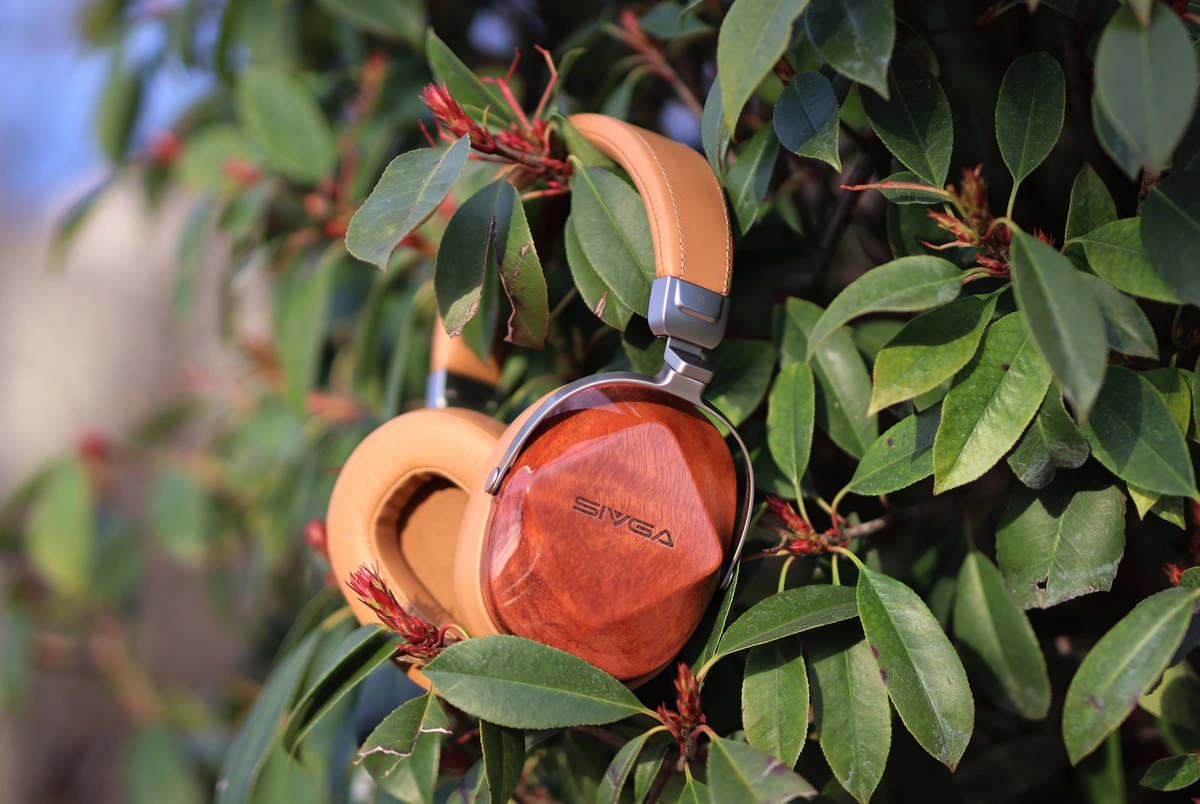 Style – Over ear
Transducer type – Dynamic driver
Transducer size – φ50 mm
Frequency response – 20 Hz – 20Kz
Sensitivity – 108dB+/-3dB
Impedance – 32Ω+/-15%
Cable length – 2.0 M +/-0.2M
Connector – φ3.5 mm
Weight – 280g
Package List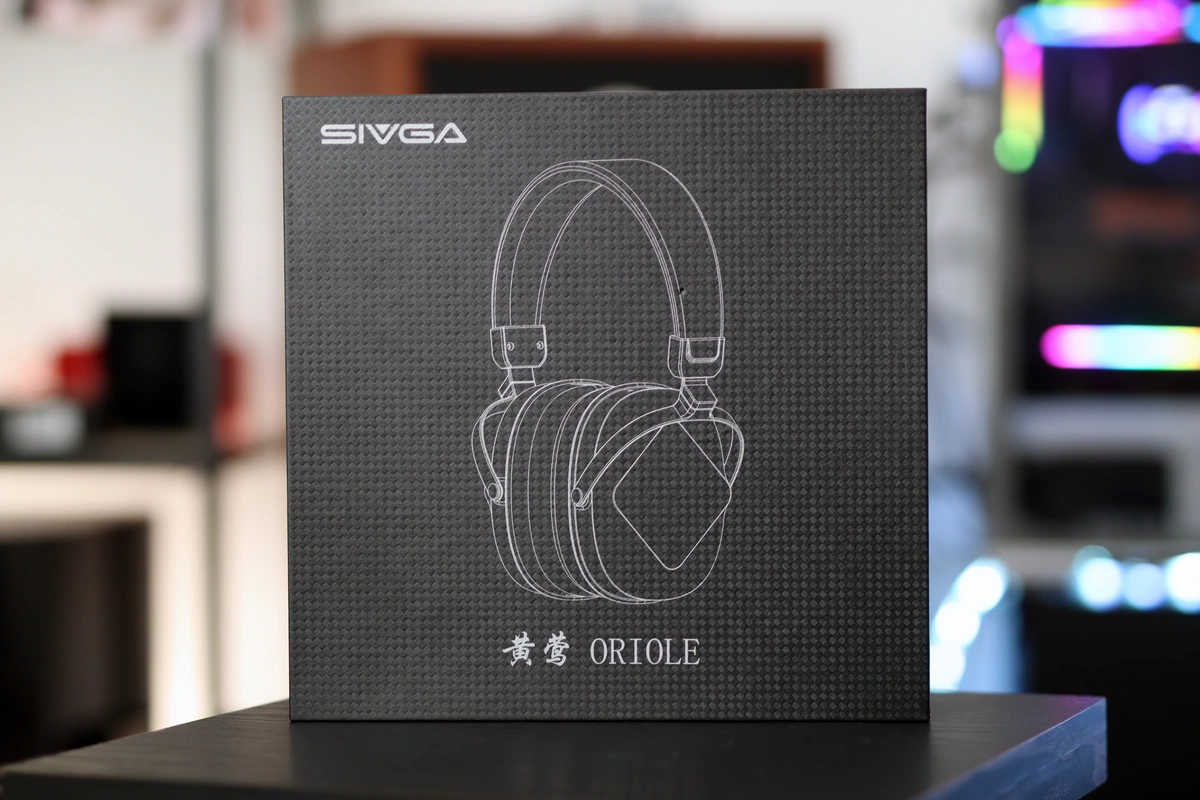 Headphone Oriole – 1pc
Audio cable – 1pc
Hemp carrying bag – 1pc
Adaptor 3.5mm to 6.35mm – 1pc
---
---
--- Please remember to stay safe, and always have fun while listening to music!---
 - If you have a dime to spare, and donate, to help us with electricity and work expenses, it would make my day much brighter, as it would help me improve things around the website and increase the frequency of my posts - 
---
Full Playlist used for this review
We listened to more songs than those named in this playlist, but those are excellent for identifying a sonic signature.  PRaT, Texturization, Detail, Resolution, Dynamics, Impact, and overall tonality are all revealed by those songs. We recommend trying most of the songs from this playlist, especially if you're searching for new music!
https://www.youtube.com/playlist?list=PL_cjBXGmwSHSdGcwuc_bKbBDGHL4QvYBu
--- Contact Us ---






---
---