Shanling UP5 Bluetooth Receiver – DAC AMP MQA Power Etiquette
Shanling UP5 is a 179 USD, flagship Portable Bluetooth Amplifier / DAC, with Dual DACs, MQA decoding, and up to 240mW / 32 OHMs of power. It will be compared to other DAC/AMPs and Bluetooth Receivers, including FiiO BTR5 (110 USD), Earstudio ES100 MKII (90 USD), Questyle M15 (250 USD), and iFi hip-dac2 (190 USD).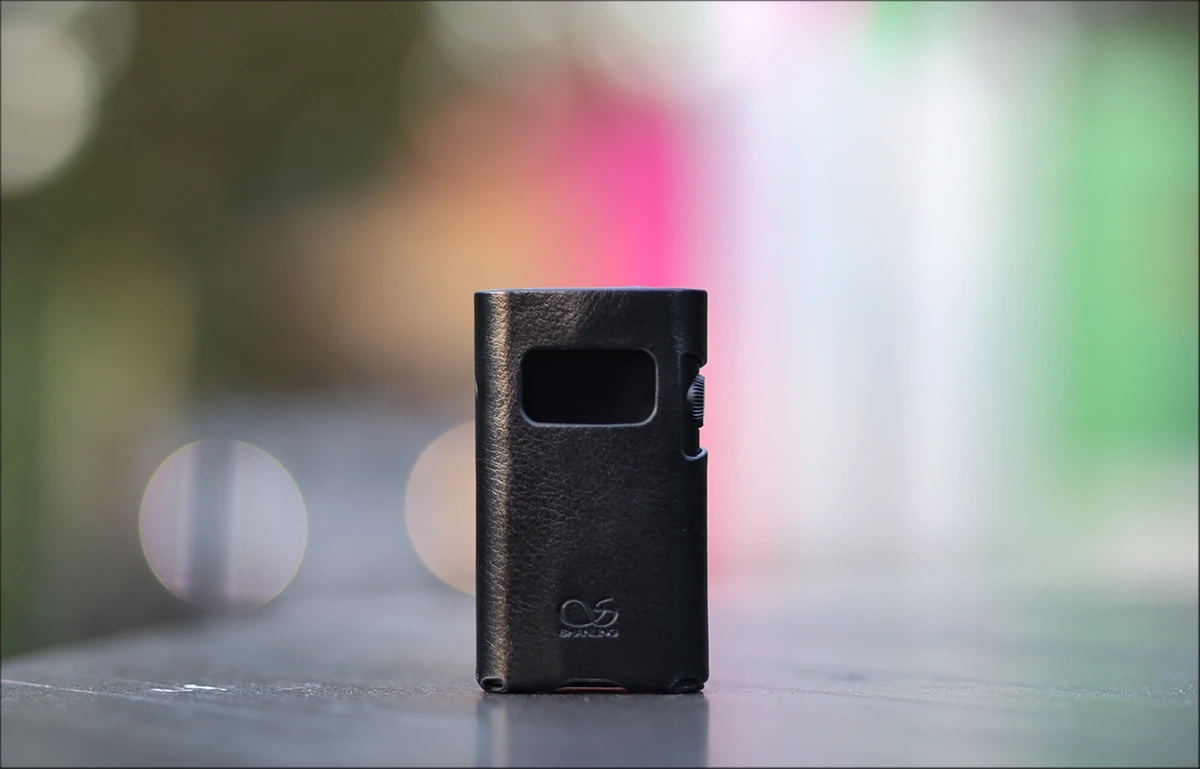 Introduction
Shaling is a high-end and flagship designer / producer from China, and while they've grown to be well-known for their entry-level line of products, released and available across the world, they're well-known in china for designing some of the most prominent and popular high-end flagships, including CD players, amplifiers, and more. They even have a line of DAPs, all of which are well-liked by the audiophile community, and Shanling is one of the companies with outstanding support and warranty. While they don't sell most products directly, they're widely available from audio websites, and Amazon, which is the recommended purchase place for the best warranty and support. For the USA, www.amazon.com is the official Shanling sales channel at this moment.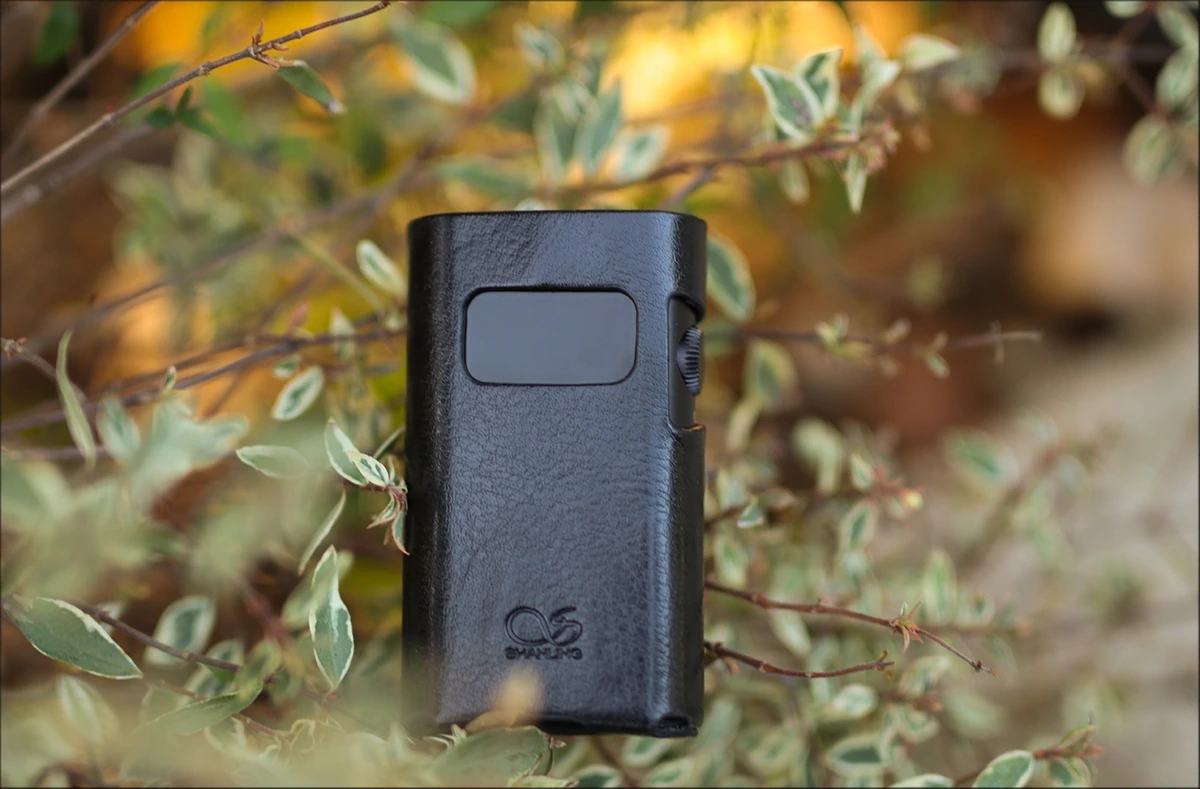 It should be noted that I have absolutely no affiliation with Shanling. I'd like to thank Shanling for providing the sample for this review. This review reflects my personal experience with Shanling UP5 Bluetooth Receiver DAC AMP. Every opinion expressed is mine and I stand by it. The purpose of this review is to help those interested in Shanling UP5 find their next music companion. 
Product Link
You can grab one from www.amazon.com here: https://amzn.to/3f5AjPm
If you're in the UK, you can grab one from www.amazon.co.uk here: https://amzn.to/3DEWeGx
And if you're from Europe, you can grab one from www.amazon.de here: https://amzn.to/3feL7e0
Build Quality/Aesthetics/Features
Starting with the build quality, we have a really solid device, built almost like a cylinder, that is widened in the middle. At the top, we have three headphone outputs, including a 3.5mm Single Ended Output, a 4.4mm Balanced Output and a 2.5mm Balanced Output. There is a USB DAC / Type-C port at the bottom, and a play / pause button on the left side. The right side of the unit has a volume wheel that doubles as an on / off switch for UP5. UP5 is a bit heavier than other Bluetooth receivers, being 50 grams in weight, and having a bhody that is 68mm x 39mm x 14.5mm. The volume wheel acts separately from the smartphone volume, and it has its own inner volume.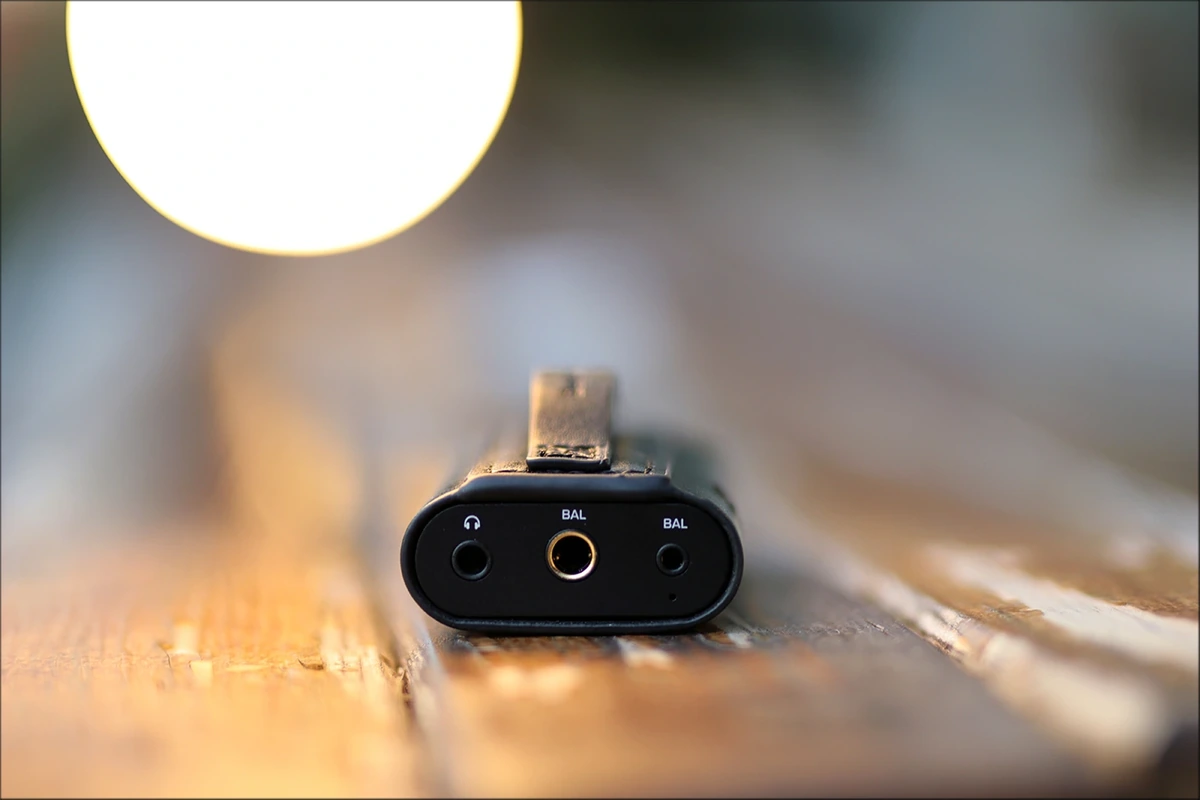 Things would be simple for me as a reviewer if this wasn't the flagship, but Shanling decided to include two DACs in UP5, and we have two ESS ES9219C DACs, and a QCC5120 Bluetooth 5.0 receiver chip. The USB is supported by a XMOS USB input, and the front of the UP5 features a tiny OLED monochrome display. The display is not super bright, even at maximum brightness, but you'll be using your smartphone for most operations anyway. The included leather case is perfect for using UP5 strapped to your belt or any support, and it offers good protection for the device while out and about.  
There's an omnidirectional microphone, and UP5 can be used to take calls, and from my experiments, it does not detect the remote / microphone on a pair of IEMs / Headphones, but instead will respond to the buttons on it, and you need to speak into its microphone for the person on the other end to hear you. 
We have MQA decoding abilities for UP5, up to 16X decoding, and the USB input supports up to DSD256 and PCM up to 32Bit / 384 kHz. The little display will show you whether it is charging, the codec that is being used (LDAC or aptX or others), the current EQ setting, the current volume level, gain mode and whether CAR mode is on or off. 
The volume has 64 total steps of volume, and UP5 has multiple EQ modes, also a custom EQ mode. To get to the more advanced features, you need to install the companion app for Android made for UP5. The power output is not very high, at 112mW / 32 OHMs for the single ended output, and 240mW / 32 OHMs for the Balanced output. It should be enough for most portable headphones and IEMs, but not enough for hard to drive planar magnetic headphones like Audeze LCD-5 or HIFIMAN HE1000 V2. 
The battery life is quite good, rated at 15 hours for the single ended output, and 11 hours for the balanced output. This ring close to what I've been getting, which is close to 13 hours for the single ended output and 9 hours for the balanced output, using almost max volume all the time. There is a short cable included in the package for you to connect it to a smartphone, and it works with any USB Type-C cable for computers. You can disable auto charging on UP5 to use it with Switch and smartphones.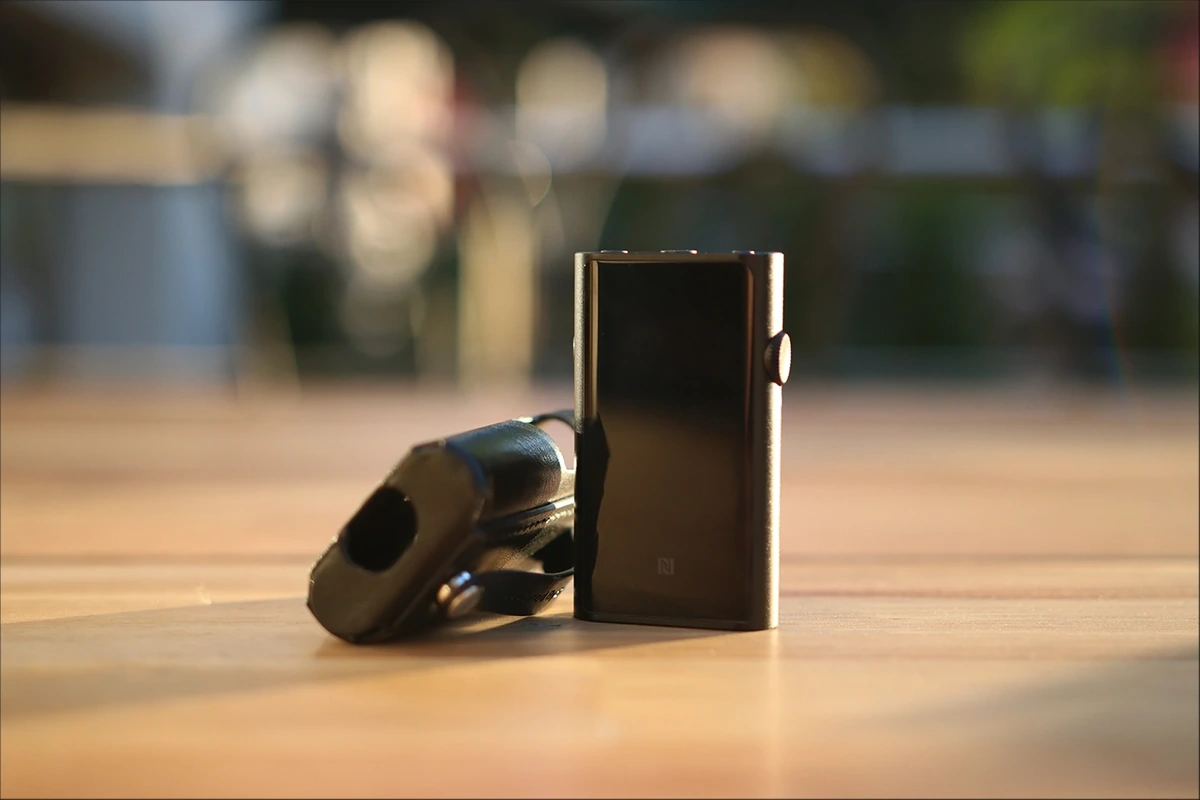 The list of Bluetooth codecs includes LDAC, LHDC, aptX HD, aptX LL, aptX, AAC, and SBC. I experienced no dropouts using UP5, and it has been running smoothly for me, with literally no bugs or problems that I could talk about. The charging is a bit long at 2 hours, but it is shorter than the charge time of DAPs like Hiby RS2 which I just reviewed, which takes 3 hours to charge fully. The sync for USB DAC mode is perfect, there is no delay, and UP5 is perfect for watching movies or playing games. 
Sound Quality
The main pairings used for taking impressions have been with Westone MACH 60, Kotori Audio Dauntless, FiR Audio Frontier NE4, Periodic Audio Titanium Ti V3, Ambient Acoustics MAD 16, Sivga SV023 and AIAIAI TMA-2 Studio. Shanling UP5 has a good driving power for IEMs and portables, but it is not designed for planar magnetic headphones like HIFIMAN He1000 V2, and although the volume is more than enough, they feel a bit underdriven as the bass doesn't have the force it has with devices that have a higher power output. On the other hand, I'd say that UP5 is perfect for HIFIMAN Edition XS, KLH Ultimate One, and even Sendy Audio Apollo.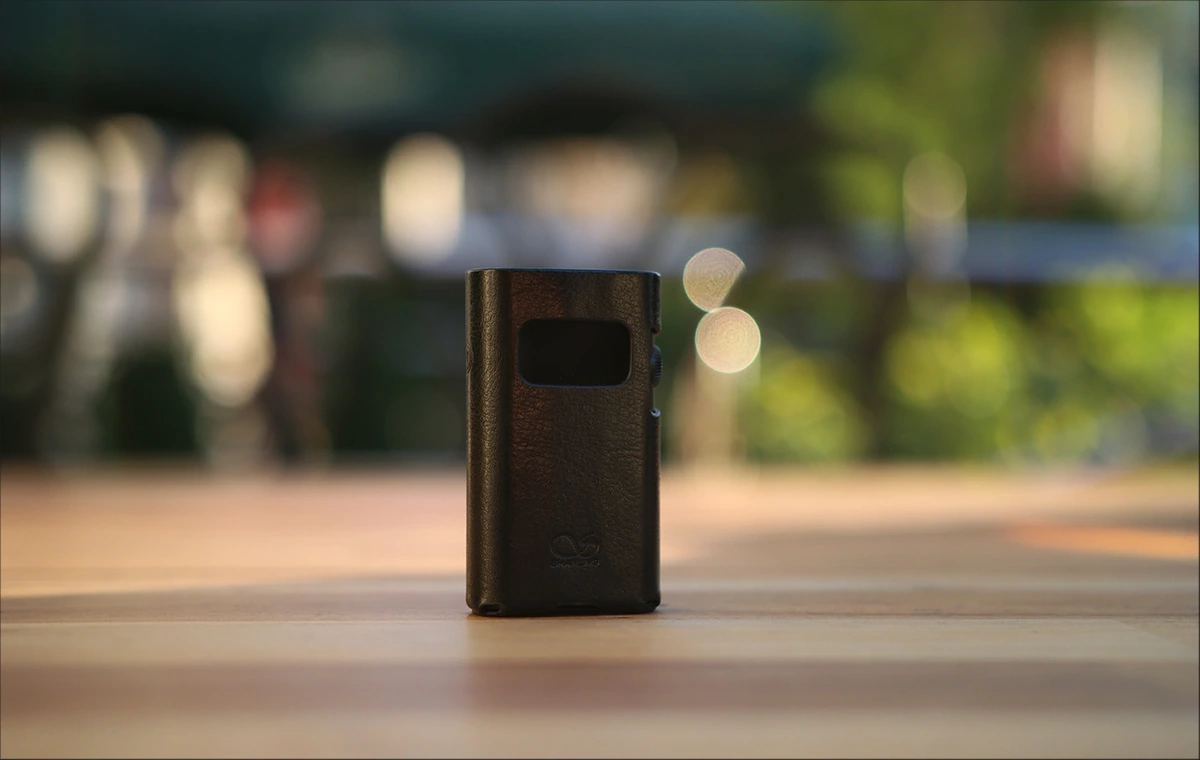 The overall signature of UP5 is super natural, clean and detailed. It took me by surprise with the overall resolution and detail it has, plus I'm really happy to report that the sound is not affected by the bluetooth protocol, and just like we've seen with Dethonray SG1 Pegasus, the Bluetooth sonic quality being the same as the wired sonic quality if it is being used as a USB DAC. This being said, I have noticed that if you connect UP5 to a charging cable, regardless of whether it is in Bluetooth mode, the volume will increase, even if it is set at the same volume. The best settings for UP5 are with the DAC set to Dual, Fir set to Linear, and EQ Off. Another interesting note about its usage is that if you're using it via Bluetooth and connect it to a PC, it remains in Bluetooth mode, unless you press play for something on the computer. This doesn't seem buggy to me, as it treats the cable as charging, until it receives data, when it enters DAC mode. This is all in USB mode 1.0.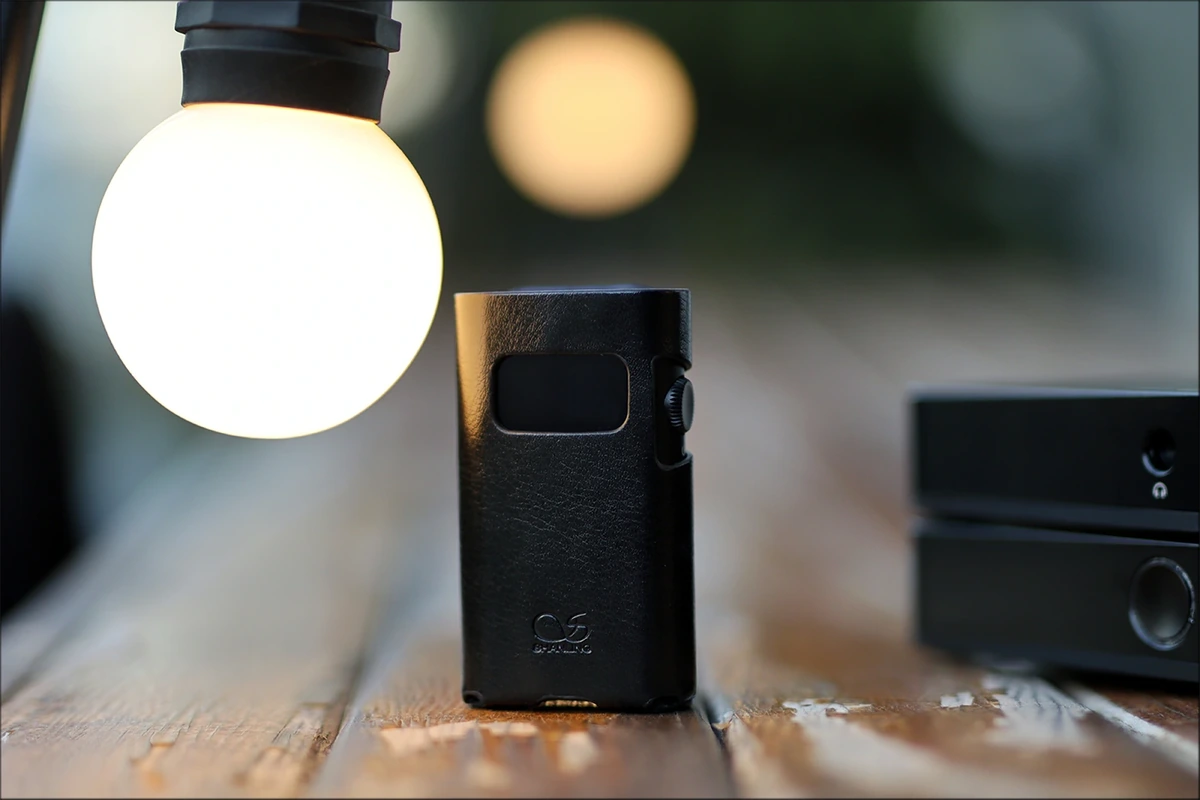 The bass of UP5 is natural, well rounded, clean and has a good amount of impact, especially with IEMs and easier to drive headphones. The bass seems to have a slight warmth added to the mix, which creates a really pleasing presentation for rap, edm, rock, pop and pretty much all music styles. UP5 is really controlled and when it can't drive something properly, the bass becomes slightly rolled off, but it never loses control. Interestingly enough, the EQ functions work with USB DAC mode, so you can make a custom EQ curve if you want a bit more bass, although the quantity will be limited by the headroom of the whole chain.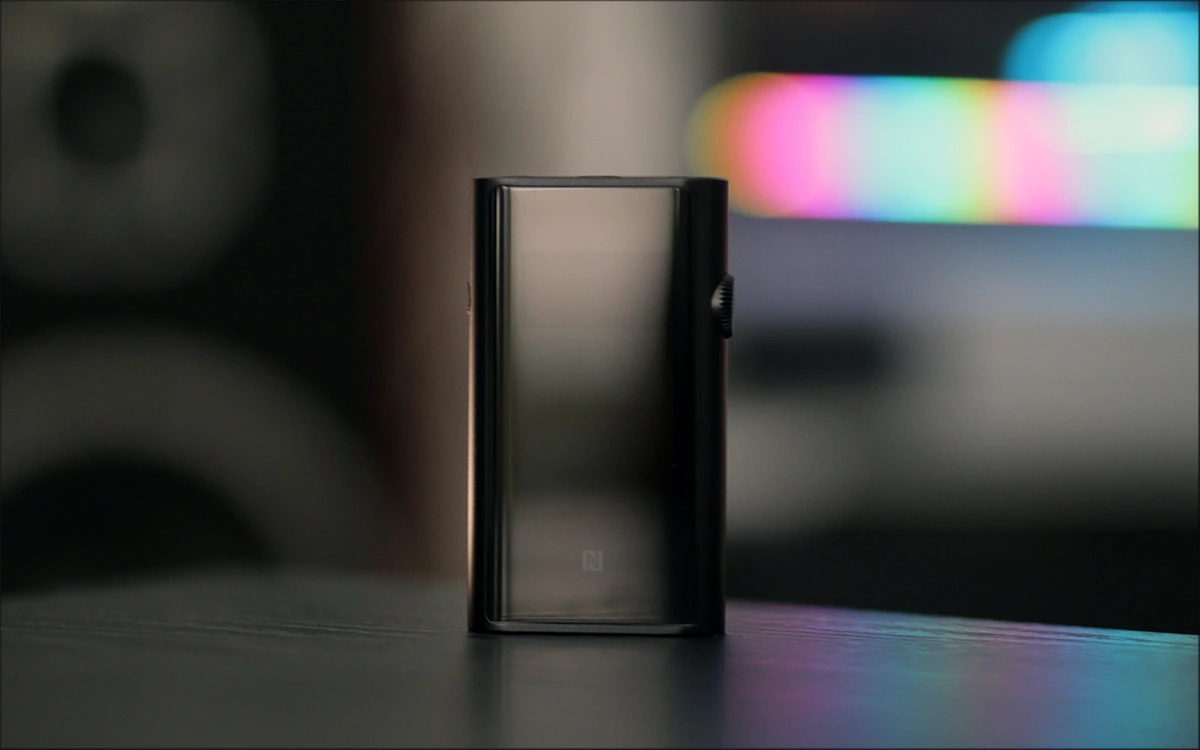 The midrange of UP5 is the highlight of its presentation, since it has an outstanding width and depth to the sound, and goes for a holographic presentation. The overall resolution is super good, especially considering the meek price of the UP5, and I'd compare it positively to the Shanling UA3, which the UP5 beats well in resolution and clarity. Both male and female voices are presented naturally, and the tonality is transparent, with no particular coloration, except for a very minor extra warmth. At any rate, this is nowhere near the thickness and warmth Hiby RS2 or Dethonray SG1 Pegasus has. 
The treble of UP5 is also a big surprise, as it is well extended, airy, but never brittle or harsh. Usually, DAC/AMPs in the entry-level range try to sound smoother and more elevated by rolling off the treble, but UP5 is fairly natural, has a natural texture for the treble, good separation, and creates a feeling of air for all instruments. If you're looking for a black background, even when it is in Bluetooth mode, UP5 has no background noise and hissing that I could notice with FiR Audio NE4 and Ambient Acoustics MAD16. 
Comparisons
Shanling UP5 vs iFi hip-dac2 (179 USD vs 190 USD) – hip-dac2 is considerably larger than UP5, and it doesn't have Bluetooth with LDAC and aptX HD, but it has a slightly higher driving power. The overall sound is warmer as presented by hip-dac2, it has a smoother treble, and a thicker midrange presentation. UP5 has a quicker speed, a wider and deeper soundstage, and a better resolution and overall detail, plus UP5 is a richer device as it has LDAC, and it sounds as good over the LDAC Bluetooth connection as it sounds wired, making it a better portable DAC/AMP as long as you don't need the tiny bit extra driving power hip-dac2 has. 
Shanling UP5 vs Questyle M15 (179 USD vs 250 USD) – This comparison is hard because M15 is pricier, but it is smaller in size and weight, being more portable than UP5. The overall sonic presentation of M15 has better dynamics and better driving power, but UP5 has better control and lower distortion all across its volume, plus UP5 seems to have a lower background noise and hissing, compared to M15. The overall resolution and detail is on par, and both present about the same level of information in music, and both have the same depth and width to the presentation.  
Shanling UP5 vs Eartstudio ES100 MKII (179 USD vs 90 USD) – ES100 MKII is an interesting take on the Bluetooth Receiver market. The biggest difference here is the weight, as ES100 MKII has a full plastic design, and it is quite lightweight, while UP5 is made of metal and glass and it is heavier. They are about the same size in person. The microphone quality of ES100 MKII is a bit better than that of UP5, but UP5 sounds much better with all headphones and IEMs, having better resolution, better clarity, better control and a more natural treble. The soundstage presented by UP5 is larger, and it has better instrument separation too. 
Shanling UP5 vs FiiO BTR5 (179 USD vs 110 USD) – This is probably the comparison everyone's been waiting for, and the result is actually simple, as UP5 sounds better in every way possible. Although I wasn't able to see this when filming the video, UP5 has better driving power, better control, better resolution, better clarity and it is generally the better DAC/AMP/Bluetooth receiver. The only advantage BTR5 has would be the size, as it is smaller, and lighter, but it is already a bit large and heavy to be considered ultra portable like the little BTR3K brother, which is actually light. If you want the best sonic performance, go for UP5, your ears will thank you, and your pockets too. Shanling also has superior support for their products, if you happen to encounter issues along the way. The soundstage and instrument separation of UP5 is better than that of BTR5, which sounds more intimate. 
Value and Conclusion
Selling for a price of 179 USD, Shanling UP5 is the perfect mix of excellent DAC AMP and Bluetooth receiver, being the flagship, we've all been asking for, outdoing everything else on the market that is a Bluetooth receiver in a portable format. We have the considerably more expensive Dethonray Pegasus SG1, but that one ain't even close to the portability of UP5, and UP5 has USB DAC features which a portable enjoyer will surely want, as if you run out of battery you can simply use it with the short cable included in the package, and it comes with a case that protects and allows you to strap UP5 to your belt.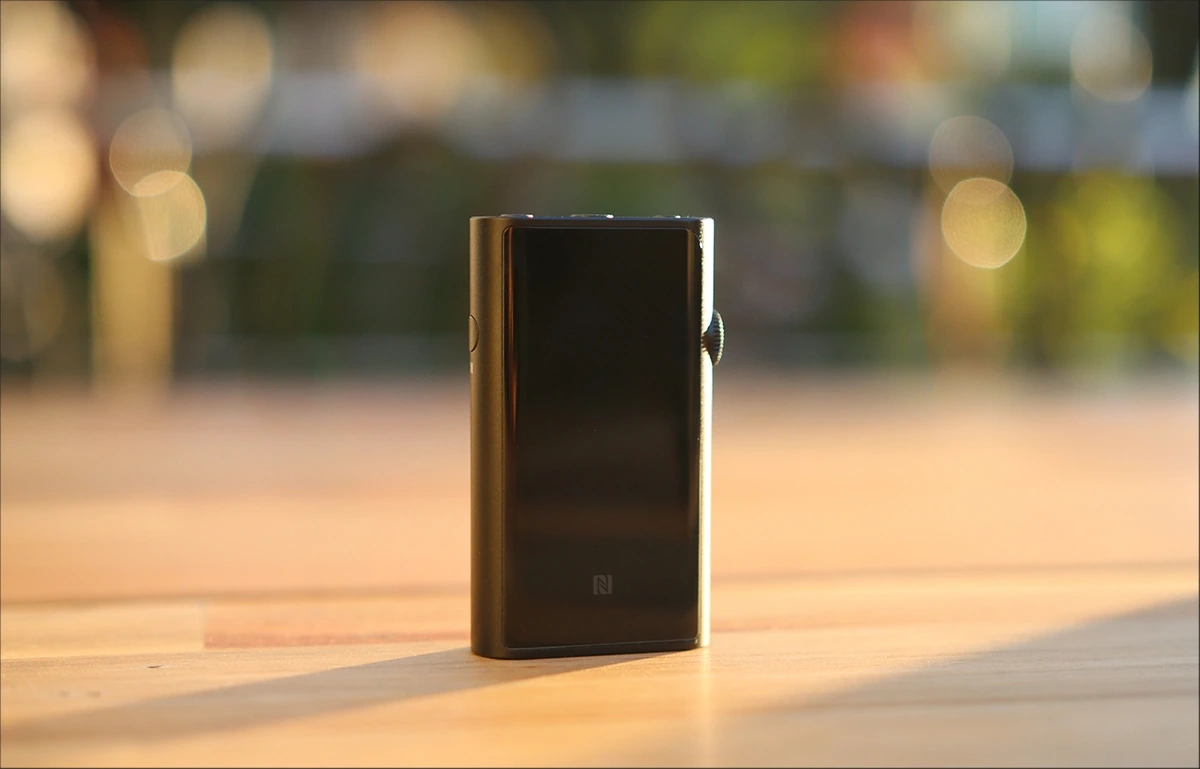 In fact, I've enjoyed UP5 so much that I'll be adding it to the audiophile-heaven hall of fame, as one of the best DAC AMP And Bluetooth Receivers I've heard, and a much better alternative to FiiO and Earstudio at the moment of writing today's review. 
At the end of the day, if you want a Bluetooth Receiver a DAC and an AMP, with a Dual DAC setup, with a 4.4mm and a 2.5mm Balanced outputs, and with a 3.5mm Single Ended Output, and with a microphone for taking phone calls, good battery life and a natural, clean sound, UP5 is a great option and a Bluetooth Receiver I've been using personally and like a lot.  
Product Link
You can grab one from www.amazon.com here: https://amzn.to/3f5AjPm
If you're in the UK, you can grab one from www.amazon.co.uk here: https://amzn.to/3DEWeGx
And if you're from Europe, you can grab one from www.amazon.de here: https://amzn.to/3feL7e0
---
--- Please remember to stay safe, and always have fun while listening to music!---
 - If you have a dime to spare, please donate, and help us! It would make the day brighter for me and my wife- 
---
Full Playlist used for this review
We listened to more songs than those named in this playlist, but those are excellent for identifying a sonic signature.  I recommend trying most of the songs from this playlist, especially if you're searching for new music! The playlists are different for Spotify, Tidal and Youtube, and based on the songs I enjoy and are available on each!
https://www.youtube.com/playlist?list=PL_cjBXGmwSHSdGcwuc_bKbBDGHL4QvYBu
https://open.spotify.com/playlist/5J3oloz8Riy9LxEGenOjQ0?si=979ba4f082414be7
https://tidal.com/browse/playlist/330fd544-8e5b-4839-bd35-676b2edbb3d5
--- Contact Us ---





---