Astral Audio Pulse Cable – Starfield Source Of Music
Today we focus on the 550 USD Astral Acoustics Pulse Cable, an aftermarket 4-Wire, 23 AWG Copper cable for IEMs. It will be compared to other aftermarket cables for IEMs, including STE AG W16 (580 USD), Plussound Copper+ (999 USD), Effect Audio EVO 1 (440 USD), and Ares Audio Sakeishi (450 USD). 
Introduction
Astral Acoustics is a really interesting boutique company from Hong Kong, founded in 2016, specializing and audio cables and wires. They are a small company and business, but they make nice work for audiophiles and music lovers. They focus on delivering a simple build for an effective cable, with the main focus being on Copper and Silver cables, which are considered common and practical materials without increasing the price absurdly. The company goes for a soldered jack connection instead of multi-jack terminations, so you'll have to think of what spice you want the cable to be. The company is led by Mr. Henry Tik H Y, who's into personal audio, and the first cable designed by him was born in 2014, year since Astral Acoustics has been experimenting and producing audio love for us music enjoyers. 
It should be noted that I have absolutely no affiliation with Astral Acoustics. I'd like to thank Astral Acoustic Cables for providing the sample for this review. This review reflects my personal experience with the Astral Acoustics Pulse. Every opinion expressed is mine and I stand by it. The purpose of this review is to help those interested in Astral Acoustic Cables Pulse find their next music companion. 
Product Link
You can grab one from the official website here: https://www.astralacousticscables.com/product-page/pulse
You can grab one from www.amazon.com here: https://amzn.to/3FYVDku
If you're in the UK, you can grab one from www.amazon.co.uk here: https://amzn.to/3DXcWj4
And if you're from Europe, you can grab one from www.amazon.de here: https://amzn.to/3WQANJT
Build Quality/Aesthetics/Functionality
Astral Acoustics Pulse is a really beautiful cable, decorated by the really neat logo of the company which looks like the head of an arrow, and the red copper color for the cable that's sheathed in a transparent housing. The cable is made to carry the typical copper sound, all while delivering clarity despite the warm and thick character. The cable is designed for a long sustain for each musical note, and it has a 4 x 23 AWG Type 6 Lits Multi-Sided LCOFC Copper design. 
The cable comes in 120 cm length typically, and it is pretty soft, as promised by the company, with a build time of 3 days after you placed the order, and a delivery time in my case less than a week, which is faster than even Linsoul or Amazon delivers their products. The Astral Acoustics Cables are shipped and delivered via DHL. 
The company will try to help and fix a cable if it breaks, even if it is outside of warranty, for a cost, and you can order the Pulse with basically any connector for the IEMs, including FitEar, A2DC, Acoustune, QDC 2-Pin, T2 / IPX, standard 2-Pin (0.78mm), or MMCX. The jack connector can be 3.5mm Single Ended, or 2.5mm / 4.4mm Balanced in design. 
In real life usage, Astral Acoustics Pulse is super flexible, looks beautiful and is very ergonomic. It does not transmit any microphonic noise, but it is a bit springy. It comes with soft ear guides which are comfortable for my ears and offers good support even for heavier and larger IEMs, so it should pair well with anything. 
The default package includes a beautiful pouch, and Pulse is made better than most aftermarket cables I tested to date, and while even for Effect Evo 4 I could see some glue here and there, or some errors in the build, Pulse is perfect, and for the price range sets a standard in work quality. 
The termination I went for is 2-Pin Standard, which allows me to connect the cable to most IEMs that I review, including Fir Audio Ne4 (It has been connected to those ones for a really long period of time), Unique Melody MEXT, Unique Melody MEST MK2, Oriveti OV800, Ambient Acoustics MAD16, Raptgo HOOK-X, IMR Acoustics PRO DARK Matter, and Earsonics Onyx. 
Sound Quality
We need to start by mentioning the source used for today's review, and those include Hiby RS2, JDS Labs Element II+, which is a stack made of JDS Labs El DAC II+ and El AMP II+, HIFIMAN EF400, iBasso DX320, Astell & Kern SE180, Lotoo PAW6000, Cyrus One Cast and Shanling UP5. I need to mention that cables will have a lower impact on the sound than most other elements of your audio chain, so your DAC, your AMP, and your Earphones will all have a higher impact on the final sound. Especially the Earphones / Headphones / Speakers have the highest impact on the final sound, and cables are said to flavor the sound, quick changing is not possible, so take my impressions with a pinch of salt, and use them only as general guidelines, and if you generally found yourself to be in agreement with my assessments. Also, please note that most changes when I talk about cables are subtle unless I mention so.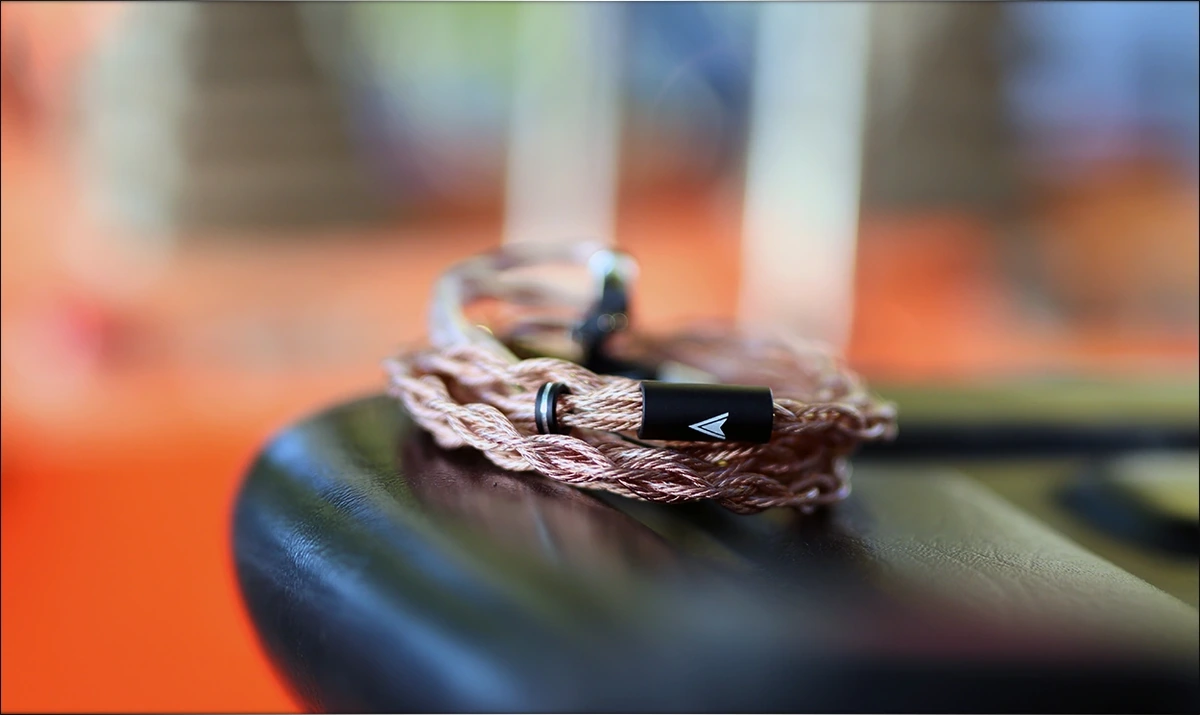 The general sound of Astral Acoustic Pulse is a really natural, thick and warm one. Just as promised, it seems to create a longer decay for each musical note, and sound seems to linger for longer, music has a heavier presentation, increased width and better instrument separation as a result. The background also seems to be a bit blacker, and music seems to be better defined. 
We have a full, delightful bass, and Pulse seems to aid in each musical note gain ground, have better impact and more low end presence. Oddly enough, the bass doesn't get overly boomy or thick, rather, the bass gets a bit slower, it becomes fuller and sounds more realistic. Pulse is the kind of cable that will change the sound of your IEMs a little by toning the bass to be heavier and thicker, but won't change the overall quantity, rather change the character of the bass and presentation. 
The midrange of Pulse is also affected by those changes, and all music going through it sounds smoother, more fluid, more musical and cleaner. I can safely say that Pulse has a beautiful midrange that's a bit thick, but still detailed and clean. It is interesting how adding a bit of weight to music can change the tonality quite a lot, and give a more realistic presentation to drums, deeper and wider sounding guitars, and a better perception of dynamics. 
The treble of the Pulse is clean, smooth, but not rolled off. Rather, in fashion similar to other Copper Cables, Pulse has a musical, fun, but well extended and airy treble. It seems to somehow give the treble a more natural presentation, without taking any bite away from it. The best way to describe the Pulse is as a wide, warm, clean, but airy and holographic sounding cable, with good instrument separation and a wide presentation of instruments, giving it a really pleasing sound 
Comparisons
Astral Acoustics Pulse vs Ares Audio Sakeishi (550 USD vs 450 USD) – Sakeishi is the only cable in today's list that is clearly more flexible than the Pulse, but it is not any lighter, and both do a similar job at isolating you from microphonic noise. The sound is actually pretty similar, both are musical, slightly warm and slightly smooth, liquid sounding cables. They both offer a similar level of resolution, the biggest difference to my ears being that Pulse is more dynamic, cleaner and a bit more energetic, especially in the treble, while Sakeishi is toned down and more relaxed sounding in comparison. 
Astral Acoustics Pulse vs STE AG W16 (550 USD vs 580 USD) – Ag W16 uses Silver for its material, and it is about as flexible as Pulse, but considerably thinner. This being said, both are about the same weight, and Ag W16 sounds brighter, has more air and a more pinchy sound to it, with less warmth and less smoothness. Both are great for all IEMs, but I'd use Pulse for brighter sounding IEMs, and AG W16 to pump more energy into already smooth and dark sounding IEMs. 
Astral Acoustics Pulse vs Plussound Copper+ (550 USD vs 999 USD) – We have two cables based on a copper construction, and Copper+ is thinner, but Pulse is softer and more flexible. They both are good and isolate from microphonic or touch noise well. The biggest difference sonically would be that Copper+ is a bit more refined, and slightly more detailed, but in person Pulse is a bit longer, and that makes me grab it more often. Both have good dynamics and improve on the perception of soundstage and clarity when you're using them. 
Astral Acoustics Pulse vs Effect Audio Evo 1 (550 USD vs 440 USD) – Effect Audio Evo 1 is a thinner cable, but for some that may be better as it is slightly more flexible too. Both cables have a good construction, but Pulse has better combining of elements and joints, with less glue that can be seen, and the sheathes combine a bit better. Sonically, they are quite different, and while Evo 1 has a very rough and expressive texture, Pulse has a really smooth and musical presentation with a more fluid and musical texture presentation. Both are slightly warm in the bass and airy in the treble, with no fatigue, the main differences are in the midrange. Evo 1 is best for IEMs that are too flat and boring sounding, or which lack texture and bite, while Pulse works great with most IEMs, minus the ones mentioned above. 
Value and Conclusion
With a price tag of 550 USD, Astral Acoustics Pulse is priced steeply for a cable, at least if you're still rocking 300 USD IEMs, and it is intended for those who have a pair of high-end IEMs, and want to spice them up with a heavier, thicker, warmer sound, and a longer note decay, a meatier presentation and a heavier sound. It has good value if you're in the flagship territory, but as always I recommend upgrading the IEMs, the source, and afterwards the cables, as the impact on sound is a little lower for cable upgrades than the rest of the audio chain.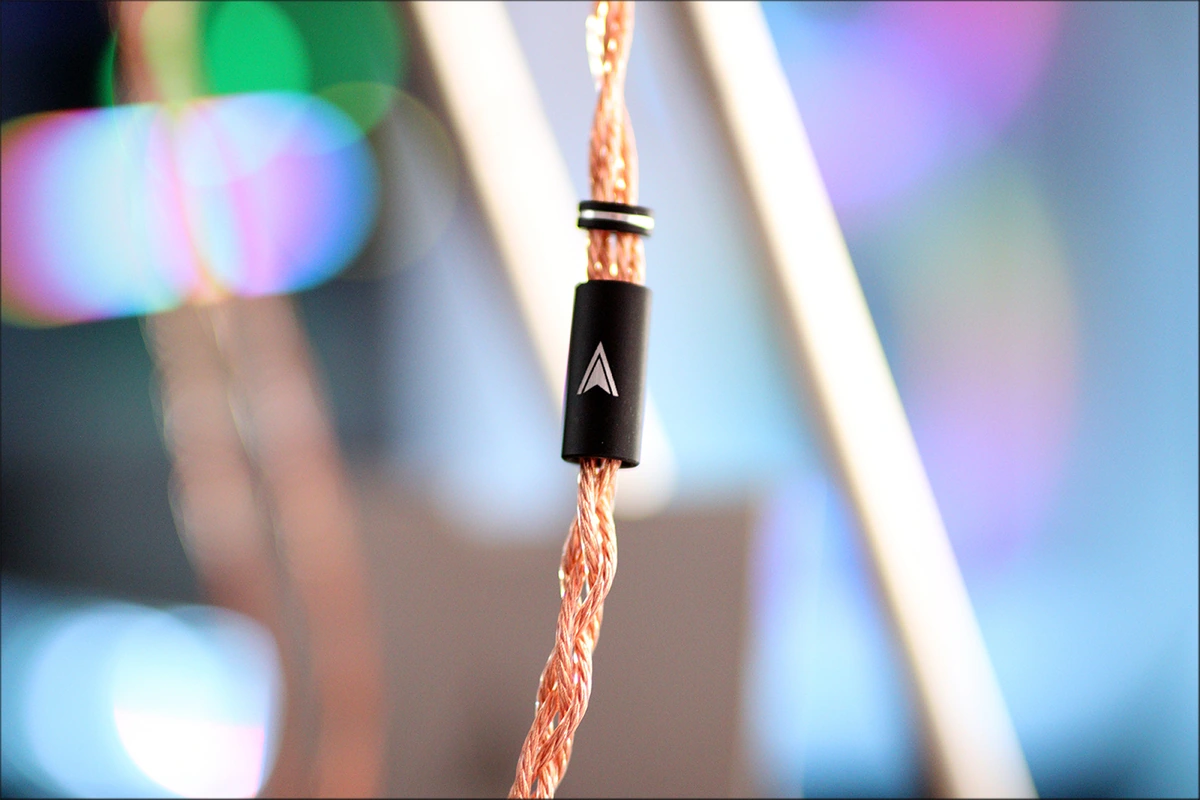 At the end of the day, if you're looking for a high-end cable with a superb comfort, superb construction quality, outstanding sound, a thick and warm presentation, and if you're looking for a boutique handmade cable, with a rich set of accessories, Astral Acoustics Pulse is an excellent option and an aftermarket cable I actually use over the default cable of Fir Audio NE4 and Unique Melody MEXT.
Product Link
You can grab one from the official website here: https://www.astralacousticscables.com/product-page/pulse
You can grab one from www.amazon.com here: https://amzn.to/3FYVDku
If you're in the UK, you can grab one from www.amazon.co.uk here: https://amzn.to/3DXcWj4
And if you're from Europe, you can grab one from www.amazon.de here: https://amzn.to/3WQANJT
---
---
--- Please remember to stay safe, and always have fun while listening to music!---
 - If you have a dime to spare, and donate, to help us with electricity and work expenses, it would make my day much brighter, as it would help me improve things around the website and increase the frequency of my posts - 
---
Full Playlist used for this review
We listened to more songs than those named in this playlist, but those are excellent for identifying a sonic signature.  PRaT, Texturization, Detail, Resolution, Dynamics, Impact, and overall tonality are all revealed by those songs. We recommend trying most of the songs from this playlist, especially if you're searching for new music!
https://www.youtube.com/playlist?list=PL_cjBXGmwSHSdGcwuc_bKbBDGHL4QvYBu
--- Contact Us ---






---
---