Khadas Tone 2 PRO DAC/AMP – Musically Abundant
We have an interesting guest today, in the Tone 2 PRO, from Khadas, priced at 250 USD, and with a 4.4mm balanced headphone output, and a Class A amplifier design. It will be compared to other DAC/AMPs, and the list includes Pro-Ject Head Box DS (400 USD), iFi Hip-Dac2 (190 USD), and Palab M1 Mini (500 USD). I only now noticed that the list of ~250 USD DAC/AMPs I reviewed is quite narrow, so Tone 2 PRO will hopefully help fill in the spaces of products I can recommend to you. 
Introduction
While I don't have a lot of information about Kadas Audio, I do know that they're growing quickly and designing lots of new products, having good relationships with other audio manufacturers, including case makers who are willing to create and design leather cases for their upcoming products. I always recommend trying to purchase Chinese products from Amazon and other third party seller shops rather than directly from Aliexpress, if you're looking for quick shipping times and good support. 
To sum up my experience with Aliexpress versus Amazon, recently, I purchased two HDMI cables from Aliexpress, one from Vention and one from UGreen, and both arrived not working, unable to achieve the standards promised, as they are rated for 8K / 60Hz or 4K 120hz, but both can only do 4K 60Hz, which means that the quality is lower than described. I tried to speak with the sellers from both companies through Aliexpress, and none agreed to return the money or take the cables back, and the Aliexpress dispute did not end in my favor, so I basically wasted the money on two products that I am unable to use. On the other hand, I once ordered a WD Black SSD from Amazon, and after not receiving it for about 6 weeks, they sent a second one with much quicker shipping, and I did receive both after 1 week. Amazon said that I can keep both, as per their policy. To sum things up, do not order from Aliexpress if you want support and warranty, and do not order Ugreen or Vention HDMI Cables ever. 
It should be noted that I have absolutely no affiliation with Khadas Audio. This review reflects my personal experience with Khadas Tone 2 PRO, and the unit is personal, bought from Amazon.de. Every opinion expressed is mine and I stand by it. The purpose of this review is to help those interested in Khadas Tone 2 PRO find their next music companion. 
Product Link
You can grab one from www.amazon.com here: https://amzn.to/3wRgH7P
If you're in the UK, you can grab one from www.amazon.co.uk here: https://amzn.to/3Dow5dh
And if you're from Europe, you can grab one from www.amazon.de here: https://amzn.to/3uDrvUx
Packaging
First things first, let's get the packaging out of the way: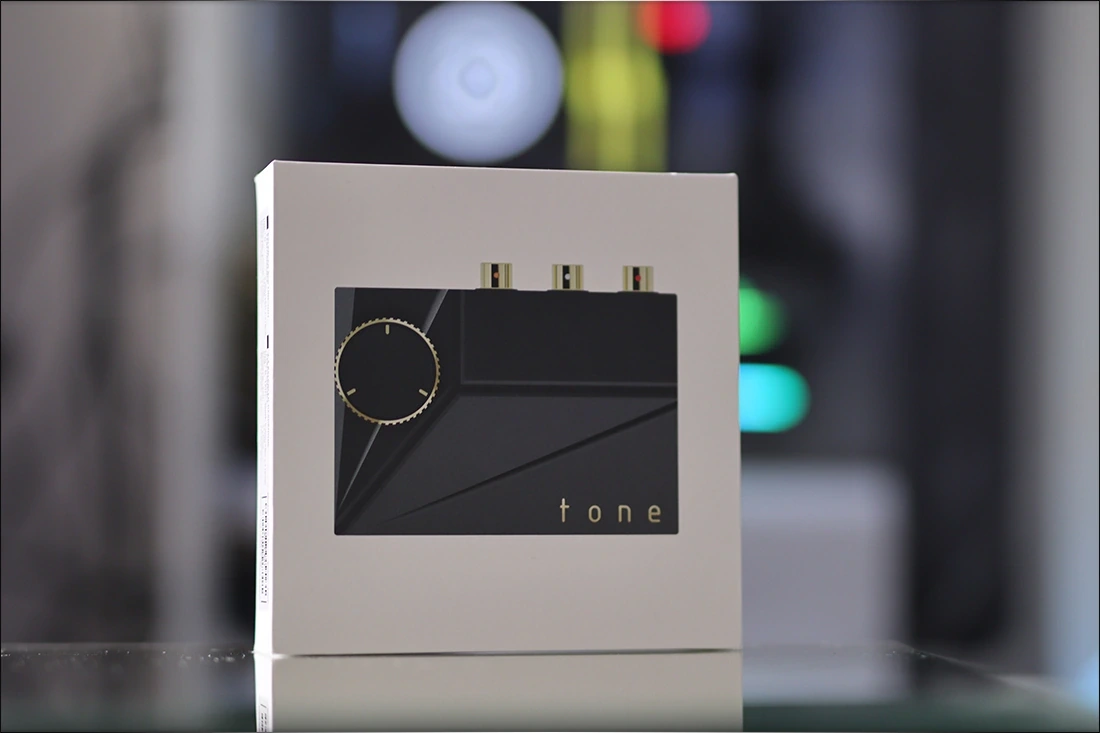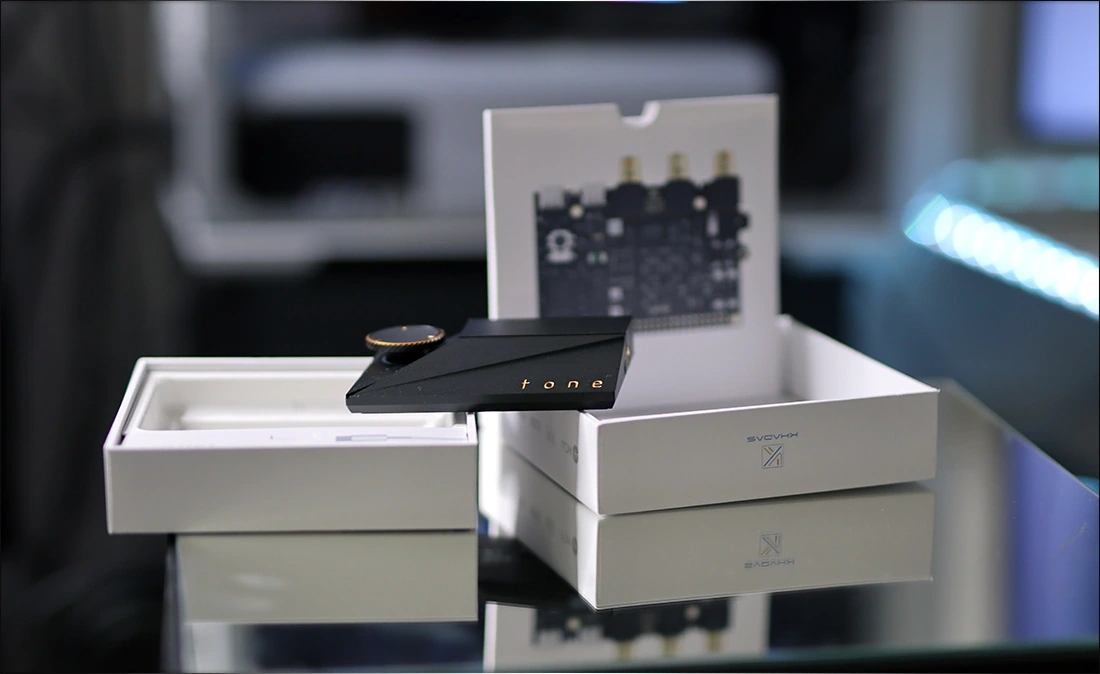 The price of the unit is not really reflected in the package, as Tone 2 PRO has one of the smallest, most compact packages I've seen for a DAC/AMP ever. It does come with a type-c to type-c cable for laptops and smartphones, but that's about it. 
Build Quality/Aesthetics/Features
At the technical level, Tone 2 PRO has a superb build quality, and is basically a tank, large slab of metal with a really aesthetic, geometric design. The unit has a high-end ESS ES9038 Q2M DAC chip, and it is paired with x OPA 1612 OP-AMPs, which are beasts on their own when it comes to driving power and overall quality. We also have a 32Bit / 384 kHz data rate bit perfect, with support for DSD512. The Line Out has a THD of -118 dB, and Kahadas included hardware MQA decoding with their Tone 2 PRO.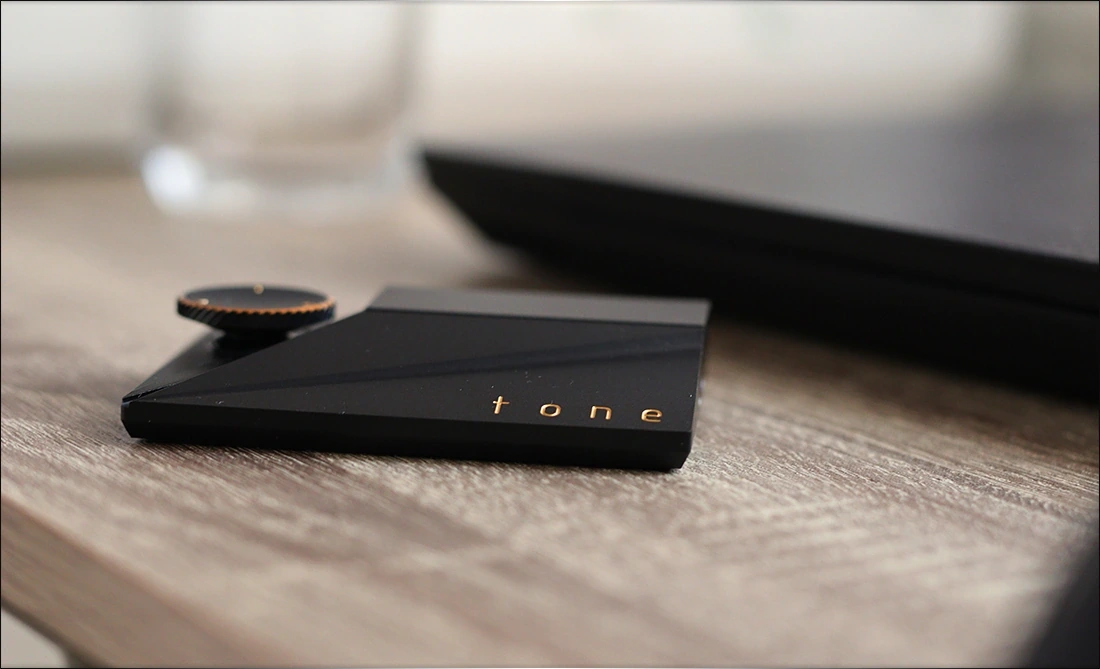 The RCA is Balanced RCA, with 3-Pin outputs, but it supports typical RCA connectors as well, so you don't have to worry about compatibility. We have one Type-C port that supports data and power, and a second I2S port that is basically there to offer support for Linear Power Supply units. 
Generally, using the unit is really fun, it has no background noise, no hissing and it does not have a high output impedance, so it is totally safe and well made for IEMs. The unit has both a 3.5mm single ended output, and a 4.4mm balanced output, with fair driving power for headphones, as I'm able to drive Sendy Audio Peacock just fine, along with HIFIMAN HE-R9, KLH Ultimate One, Sendy Audio Apollo. It does not have enough power for super power hungry headphones like Audeze LCD-MX4, or HIFIMAN Arya Stealth, and it feels like it was generally designed for IEMs rather than large headphones. 
Tone 2PRO has a really good shape and stability on the desk, but I would not recommend it as a portable DAC/AMP, as the unit can get quite warm during usage, and can consume quite a bit of power. For a computer, this aspect is not very important, but for a smartphone, it consumes more than using the same phone in Bluetooth mode, which can be quite a lot. 
The volume wheel at the top of Tone2 PRO controls the inner volume of the unit, Windows has separate volume control and the volume wheel does not change the Windows volume. I noticed the same behavior with Black Shark 4 as an Android Smartphone. 
Sound Quality 
For today's review, I've used a multitude of headphones and IEMs, including HIFIMAN He-R9, Ambient Acoustics MAD 24, Fir Audio VxV, Tingker TK300, Dethonray Tender 1, KLH Ultimate One, and Earsonics Onyx. Tone 2 PRO is generally able to drive pretty much any IEM and most portable headphones fairly well, but I do recommend it for IEMS more, as it has a super low background noise and hissing level, plus tons of detail and can achieve its maximum volume with no distortions. It has MQA decoding abilities, and a pleasing presentation. 
The overall sonic signature of Tone 2 PRO is slightly warm, but mostly natural, with a really wide and clean presentation, tons of details, superb extension both in the bass and the treble, and it has excellent dynamics too. Comparing it directly to Hiby FC5 (which I have on the desk by chance), the differences between them are huge, and FC5 is much more forward and gets louder easier, but Tone 2 PRO is much deeper, with better layering and instrument separation, more refinement and resolution, and it is considerably more natural in tonality, for both male and female voices. Tone 2 PRO sounds equally good at all volumes, it doesn't get compressed or flat at low volumes, but it doesn't become distorted at high volumes either. It is also very versatile with all music styles, and will sound equally good with all music styles, from Rap to Pop to EDM to Dubstep. 
The bass of Tone 2 PRO is super clean, deep, but not overly emphasized compared to the midrange and the treble. The general signature of Tone 2 PRO is natural, with no special emphasis on any frequency, so it will be perfect for someone who's looking for a very versatile and natural sounding DAC/AMP. The bass has a natural decay, full and bountiful presentation, the reach is perfect down to 20 Hz, as long as the IEM / Headphone supports it too, and the bass has excellent control with low distortion. The bass is exactly what both warm and natural IEMS need, as it presents the ability of the IEMS to the fullest, with no particular coloration.
The midrange of Tone 2 PRO is where it excels, as it has a really deep and clean sound, with tons of details, excellent dynamics and surprisingly good depth. The instrument separation is really good as well, Khadas Tone 2 PRO creating a holographic and well-rounded image of the songs it is playing. The midrange is natural in tonality and emphasizes both male and female voices equally, resulting in a generally pleasing, fun and sweet sound. Male voices sound forward and deep, natural with the right amount of texture and tonality, while female voices are generally on the sweeter, more euphonic side of things. Guitars sound natural, clean and have natural textures to them, while pianos are distortion-free. The soundstage is generally deeper than it is wide.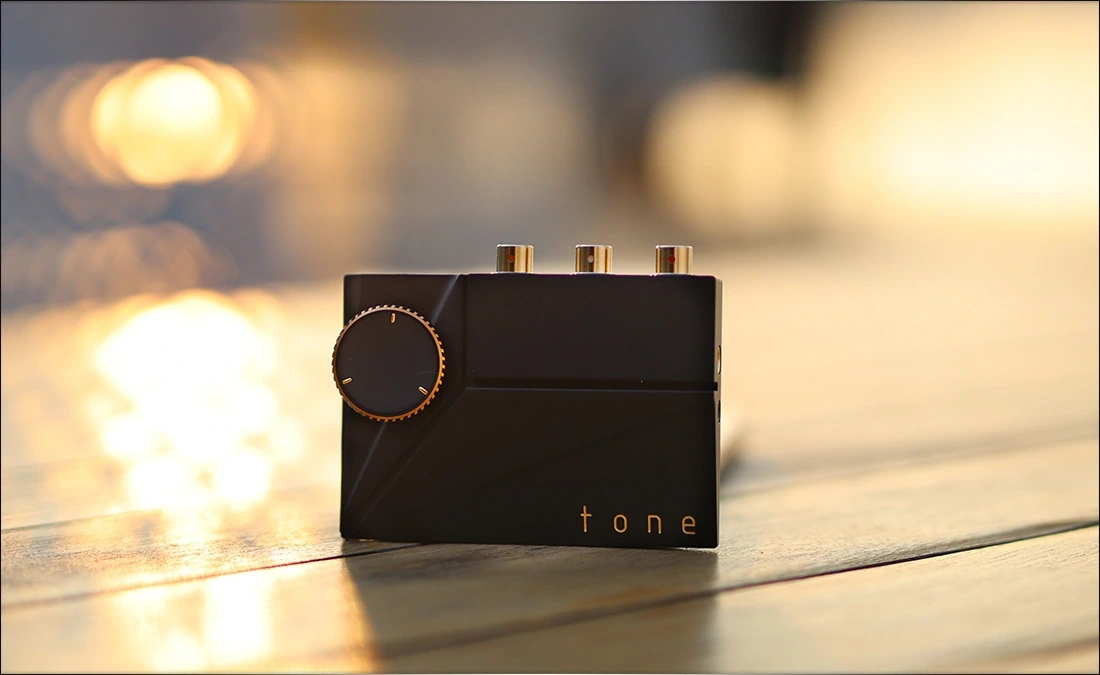 The treble of Tone 2 PRO is clean, fatigue-free, natural in extension and character, edging on smooth. The treble can be a bit smooth, especially if you have a smoother or warmer sounding IEMS, but it generally has good air and extension. The stereo imaging is surprisingly good, and even with bands like Maximum the Hormone, you can hear that in many songs, the voicing was recorded in double for left and right side to create a more aggressive effect, the band having a super fun and rocky presentation with Tone 2 PRO. More aggressive songs, and harsh songs can sound smoother and leaner on Tone 2 PRO. This is not a negative, as many IEMs and Headphones can be quite exaggerated in the treble, and be fatiguing or harsh, Tone 2 PRO helps with those. 
Comparisons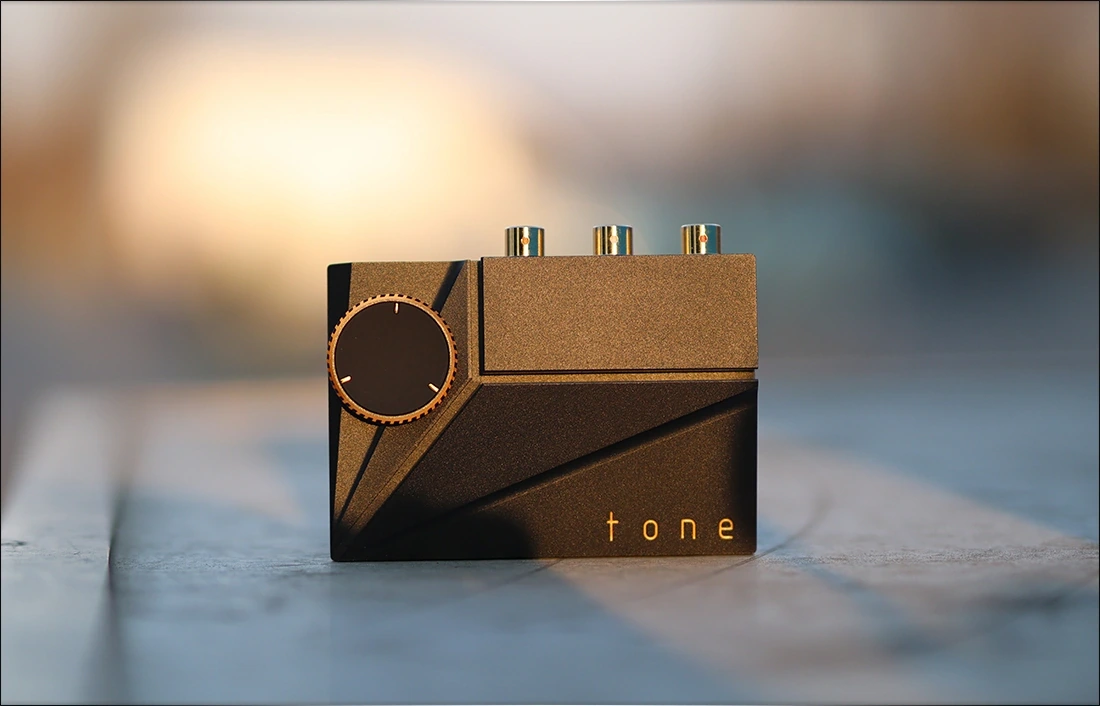 Khadas Tone 2 PRO vs Palab M1 Mini (250 USD vs 500 USD) – We have an awesome amount of driving power from Palab M1 Mini, which also uses a balanced 4.4mm headphone output as the main, but the difference in price between the Palab M1 Mini and Tone 2 PRO is double. It feels like the Tone 2 PRO is a mini Palab M1 Mini, with a smooth and fluid sound, but considerably less driving power. The overall sonic has more details on Palab M1 Mini, along with more resolution, but Tone 2 PRO can provide a similar level of dynamics, impact, and a fluid, clean, natural sound, that is quite similar to M1 Mini, but for half the price, as long as you're mainly driving IEMs and portable headphones. 
Khadas Tone 2 PRO vs ifi Hip-Dac2 (250 USD vs 190 USD) – Hip-Dac2 has a battery inside, and slightly more driving power, but it has a slightly higher output impedance, and with super sensitive IEMs, it will have a higher noise floor, and more hissing than Tone 2 PRO. The overall resolution is actually slightly higher on Tone 2 PRO, which tends to be deeper in sound, with better layering and instrument separation, also providing slightly smoother treble that can help with aggressive, harsh and fatiguing music. I recommend Hip-Dac2 much more if you need a portable device that won't eat battery, as it has its own, but if you're at a desktop unit, and if you're mainly driving IEMS and easy to drive Headphones, Tone 2 PRO is an excellent option. 
Khadas Tone 2 PRO vs Pro-Ject Head Box DS (250 USD vs 400 USD) – While Head Box DS is quite a bit larger and more expensive, it mainly can deliver more driving power than Tone 2 PRO. The overall detail, resolution, micro detail, layering, instrument separation, depth and tonality realism goes to Tone 2 PRO, which can be quite a bit better than Head Box DS in all those aspects. Although Tone 2 PRO uses a balanced 4.4mm connector, it has considerably less driving power than the 6.3mm single ended headphone output of Head Box DS. For larger, hard to drive headphones, Head Box DS provides a fun, neutral sound that can be a bit bright, but is dynamic and punchy, while for IEMS and easier to drive headphones, Tone 2 PRO is more detailed, has a more natural bass, smoother treble, but still a lot of energy. 
Value and Conclusion
With a price tag of 250 USD, Tone 2 PRO has a fair price point, for a desktop DAC/AMP with low distortion, good control for IEMs, and a deep, well separated sound. If you know the rule, you can have it cheap, quick or good. You can only pick two, and there will always be more affordable options for the same size and driving power, but most of them have a lower quality, refinement and overall clarity compared to tone2 PRO, which is quite good for the price. To get any real step up in overall sonics and driving power (together), you generally have to spend almost double, and get in the ~500 USD price range. 
With a geometric, aesthetic design, two headphone outputs, and volume control, plus separate power and USB connectors (you don't NEED to use two USB Cables, but you CAN), Tone 2 PRO is really interesting to look at and have, plus a welcome DAC/AMP for your desktop. It has no latency for gaming and doesn't need USB Drivers or any additional software, working just fine right out of the box. 
At the end of the day, if you're looking for a high quality DAC/AMP with a nice aesthetic, and a controlled, no distortion, no hiss sound, excellent layering, detailing and a super beginner friendly sound that won't be harsh or fatiguing, I recommend Tone 2 PRO as a really awesome, hard to beat option at 250 USD, at the moment of writing today's review. 
Product Link
You can grab one from www.amazon.com here: https://amzn.to/3wRgH7P
If you're in the UK, you can grab one from www.amazon.co.uk here: https://amzn.to/3Dow5dh
And if you're from Europe, you can grab one from www.amazon.de here: https://amzn.to/3uDrvUx
---
---
--- Please remember to stay safe, and always have fun while listening to music!---
 - If you have a dime to spare, and donate, to help us with electricity and work expenses, it would make my day much brighter, as it would help me improve things around the website and increase the frequency of my posts - 
---
Full Playlist used for this review
We listened to more songs than those named in this playlist, but those are excellent for identifying a sonic signature.  PRaT, Texturization, Detail, Resolution, Dynamics, Impact, and overall tonality are all revealed by those songs. We recommend trying most of the songs from this playlist, especially if you're searching for new music!
https://www.youtube.com/playlist?list=PL_cjBXGmwSHSdGcwuc_bKbBDGHL4QvYBu
--- Contact Us ---






---
---