Dita Answer Truth Edition – Absolute Clarity and Precision
Dita is a very well-known and loved company from Singapore working on state-of-the-art In-Ear Monitors, having introduced a few critically acclaimed models, like the Dita Answer Truth Edition we will be reviewing today. We're looking at a flagship sporting one Dynamic Driver IEM skillfully created for it. 

Introduction

While we haven't heard any Dita IEMs before, we read a lot about them from our friends in Singapore, and from music lovers from all over the world. Dita is known for being very involved with their fans and lovers, and for providing some of the most outstanding service and after-sales support in the world. They also are known for having revolutionized certain IEM designs, especially when it comes to producing a comfortable and good-sounding IEM, and today we're looking at one of their best offerings, Dita Answer Truth Edition. For the sake of better readability, we will abbreviate the name of the IEM we are reviewing today to Dita Truth. 

It should be noted that I have absolutely no affiliation with Dita, I am not receiving any incentive for this review or to sweeten things out. This review is not sponsored nor has been paid for by Dita or anyone else. I'd like to thank Dita for providing the sample for this review. The sample was provided along with Dita's request for an honest and unbiased review. This review will be as objective as it is humanly possible, and it reflects my personal experience with Dita Truth. Every opinion expressed is mine and I stand by it, the purpose of this review is to help those interested in Dita Truth find their next music companion. 
Product Link
You can purchase Dita Truth and other more recent Dita IEMs from www.amazon.com here: https://www.amazon.com/DITA-Earphone-Fidelity-DITA-FIDELITY%E3%80%90Japan-products%E3%80%91%E3%80%90Ships/dp/B07CZXV6F3
Packaging

First things first, let's get the packaging out of the way: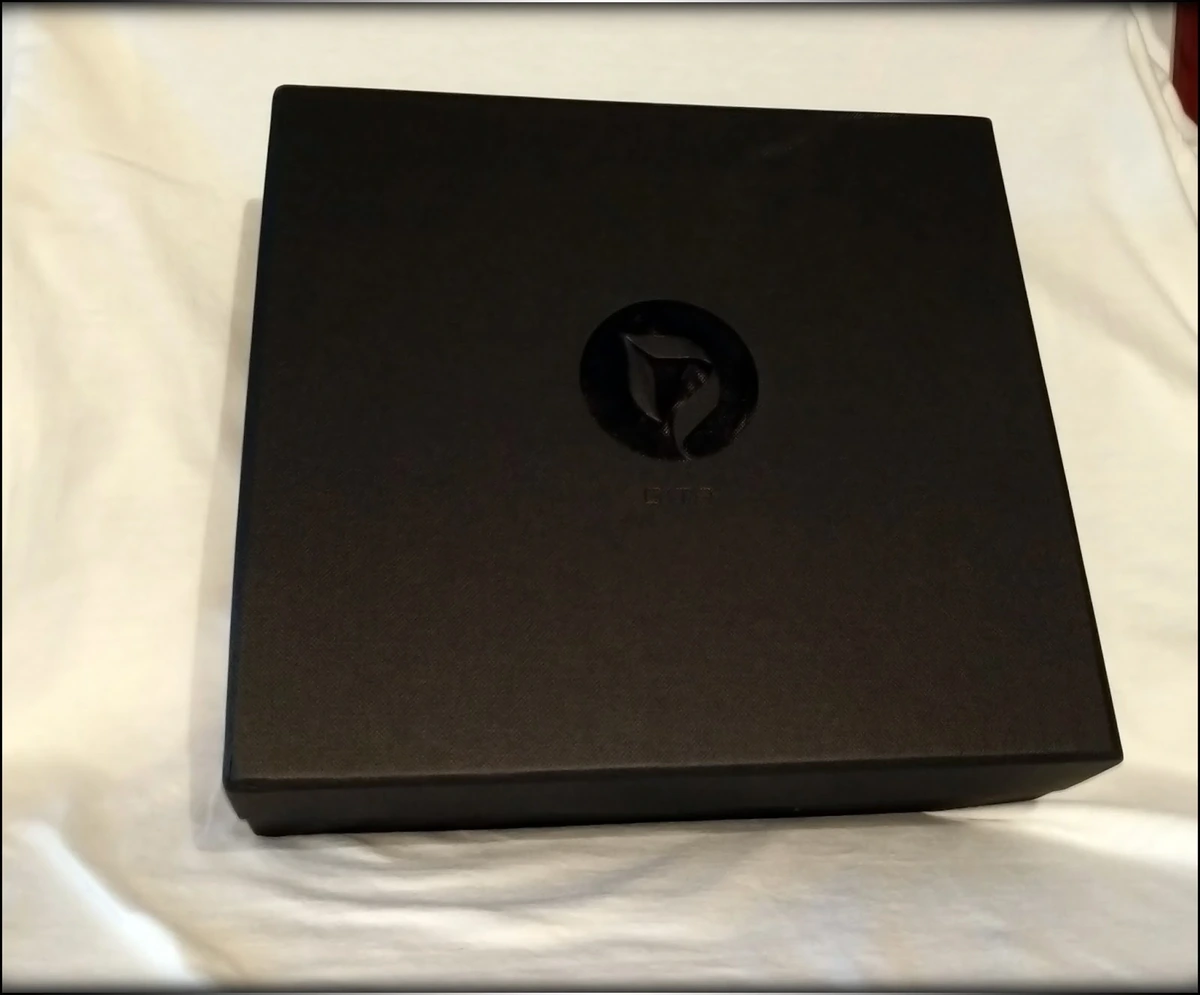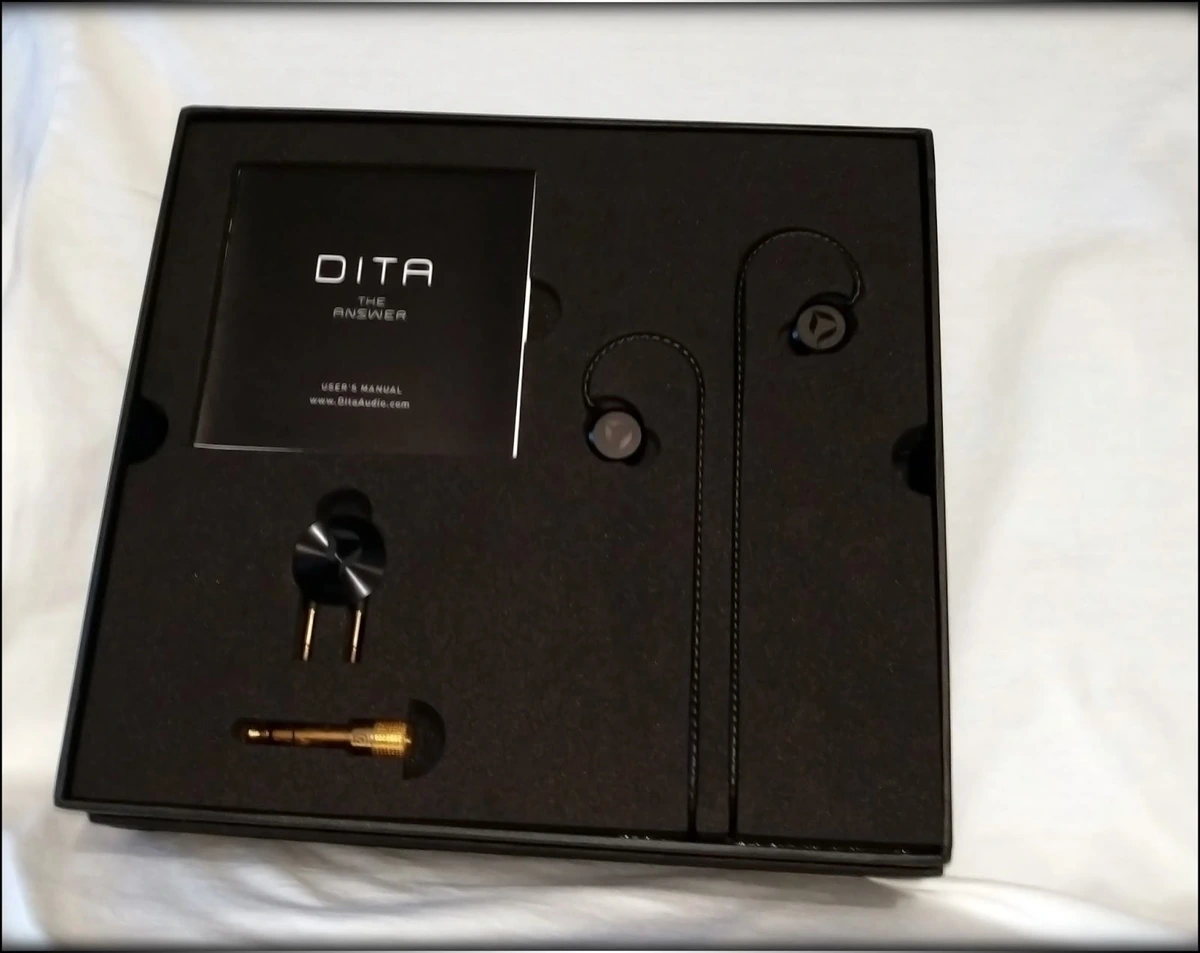 Dita sure knows how to package their IEMs in an impressive way, informing us of their quality from the first moment we have a contact with them. The package is large, and everything is presented elegantly, yet with a striking impression of quality and elegance. 

Dita Truth comes packaged in a large cardboard box, coming with a large, handy, instruction and introduction manual. 

There is a good amount of accessories included in the package, and one thing that caught us by surprise is the leather carrying case included by dita, which is an envelope type of case, made of what seems to be genuine leather. It is hard to catch a glimpse of its quality in photos, or to put it in words, but that really feels like the type of accessory you'd see included with an ultra high-end IEM. 

In total, in the package you will find: 

3 Pairs Small Bore Tips S/M/L (sweeter highs)
3 Pairs Medium Bore Tips S/M/L (reference tuning)
3 Pairs Large Bore Tips S/M/L (airier highs)
1 Pair Double Flange Tips
1 Custom Flight Adapter
1 3.5mm to 6.3mm Adapter
1 Premium Leather Carrying Case
1 Casual Carrying Case

The casual carrying case is actually very nice as well, being on the smaller side, a hard carrying case with a smooth zipper, completing the portability solution from DITA. 


Technical Specifications

Driver               1 Ultra-wide Bandwidth 10mm Transducer
FR                    18-25000 Hz
Impedance        16 ohms
Sensitivity         102 db
Colour               Satin Black
Cable                The Truth Custom Made By VDH 1.2M
Solder               VDH Lead-Free Silver Solder



Build Quality/Aesthetics/Fit/Comfort

It is time we dig into Dita Answer Truth Edition! 

Starting with the build quality, we can say only one thing: It is absolutely amazing. Dita Truth is actually made out of metal, and the driver is encapsulated in a round shell which seems to be able to take any beating and to resist any kind of usage one would place on them. The overall IEM seems not only solid, but also has a very sleek and sexy design, Dita's logo being one we really like to see on the surface of the IEM. 



Going down to the cables, they are not detachable, and while we generally prefer to see detachable cables on higher-end IEMs, the cables coming with Dita Truth are made by VDH and they are some of the fanciest cables we've seen with a IEM. The cable splitter is slightly different than most IEMs we tested to date, Dita providing a rather playful and good-looking approach to cable splitters with a little rounded metal shape which takes care of the job. While we cannot test them against other cables, Dita actually includes a little portion of the cable with a special sequence to showcase the awesome cables made by VDH. 
The drivers are a specially designed Single Dynamic Driver, named a Ultra-Wide Bandwidth Transducer, and while this might not sound as impressive as the IEMs who sport over ten Balanced drivers for each ear, there are many other flagships that everybody loves which also sport a single Dynamic Driver, like Sennheiser IE800, IE800S and HiFiMAN RE2000. We love the coherency and usual sound of dynamic drivers, many BA's (Balanced Armatures) being able to reach a good quality as well, but requiring more physical drivers working together with complex crossovers and other components. 
The other things we'd like to mention about the build quality and aesthetics are that the 3.5mm plugs look and feel very solid, and that it has a gorgeous design, and that while we cannot fully agree with the fact that Dita made them with no replaceable cables, we really feel that those cables will last one a really long while without any kind of issues. 
The comfort is simply beautiful. Somehow, Dita managed to give the Truth an amazingly comfortable fit, and although one might not think about it this way before placing them in the ears, Dita Truth really sits comfortably in one's ears, and even after long hours of usage, they still feel comfortable. The design is vented, which we feel is essential for a good dynamic driver, to achieve both the best comfort, to alleviate driver flex, and to get the best sonic performance, and the shape of the IEMs is actually rather ergonomic on the inside, the edges being soft and rounded, and Dita fitting well in everyone's ears in our test group. 

All in all, Dita Truth looks, feels, and fits like a high end IEM (In-Ear Monitor), and the only downside we were able to find was that the cables are not removable, everything else being as good as we could dream about. 



Sound Quality

From the start, Dita Answer – Truth Edition – is impressive. 




They are like an open window to music, a truly neutral IEM with a little added sparkle in the treble, with a quick and resolving sound, a neutral bass and midrange, and a sparkly treble that is there to make every single light in music shine and to make every detail come forward and present itself in its best shape. 

The bass of Dita Answer -Truth Edition- is very deep, and reaches as low as one can ask it to, but it is a rather conservative bass, with an excellent timing and resolution, but if you're a basshead, then Dita Answer isn't going to be the best choice. The bass is so extremely well defined, that we had to listen to a few songs only to rediscover every single part of them and to re-analyse every little detail there. The rumble isn't quite that high, the conservative bass being more precise than it is rumbling or impactful. 

The midrange of Dita Answer Truth Edition is a window of clarity and a true magnifying glass to look into your music and to discover new parts of it. The detailed presentation of DATE is pretty much as good as we've heard from the most expensive flagships we tested, being technically proficient, revealing and very very capable of presenting every intricacy and texture to the listener. This is not a forgiving experience, and bad recordings sound bad, while good recordings sound heavenly. The midrage feels slightly recessed compared to the treble and and the bass. 

The treble of Dita Answer Truth is on the higher quantity side, with a forward and uplifting presentation, a very sparkly sound to it, and with a very revealing nature to it. There is some more sparkle on the mid and upper treble, and there is a good amount of dynamics and impact, along with excellent air and extension. The treble doesn't stop before the recording and the treble in the song stops. 

All in all, Dita Truth is a very interesting IEM, with a very revealing and uplifting presentation, an excellently dynamic and detailed sound with a texture like those we're used to seeing in over 2000 USD IEMs. Excellent extension end-to-end, Dita Truth is going to impress every listener and will make you hear what a good recording is and what a not-quite-that-good recording is. 



Soundstage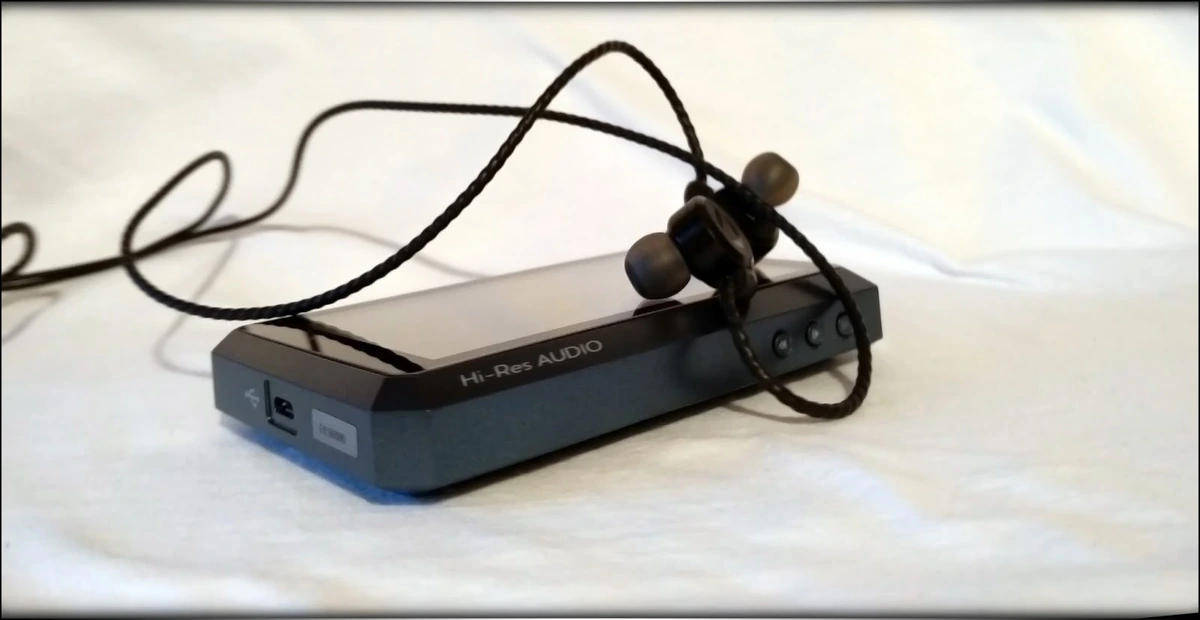 The soundstage is, in one word, incredible. The vented nature of Dita Truth lets the driver breathe and the IEMs are designed with an optimal reproduction of every sonic part, and to our delight, that is achieved very well. The stereo imaging and separation is as good as we've come to expect from an IEM in this price range, while the instrument separation is outstanding. Dita Truth can define multiple layers of guitars in the songs of Wintersun, and you can distinguish which instrument is coming from far away and which instrument was meant to be played right next to the listener. The depth is not the only impressive feature of the soundstage, as the width is also quite impressive, cymbal crashes extending far and wide, with a sweet trailing that lasts for the right amount of time to sound just right. 



ADSR / PRaT

The ADSR and PRaT (Texturization) of Dita Truth are as impressive as the other sonic characteristics they have. The dynamic driver is as capable as higher end BA drivers are in revealing textures hidden within music, and this ability extends to the whole range of sonic reproduction, the bass, midrange and the treble all having a most impressive speed. The speed makes fine textures like those found in trumpets or in cymbal crashes, stand out far more than on smoother or slower IEMs, and music like that of Mindless Self Indulgence is as vivid and lively as we've heard it. Stringed instruments also take advantage of the excellent texture reproduction of Dita Truth, guitars feeling quite alive, and rock/metal solos being dynamic and emotional.



Portable Usage

Here things get a little more interesting. Dita Truth is an excellent IEM, but the cables are not detachable, so we had a few curiosities on how portable they would be in practice. IEMs relying on similar technologies can be a little prone to cable noise, phenomenon also named microphonics, so we did in-depth tests to determine how Dita Truth fares to it.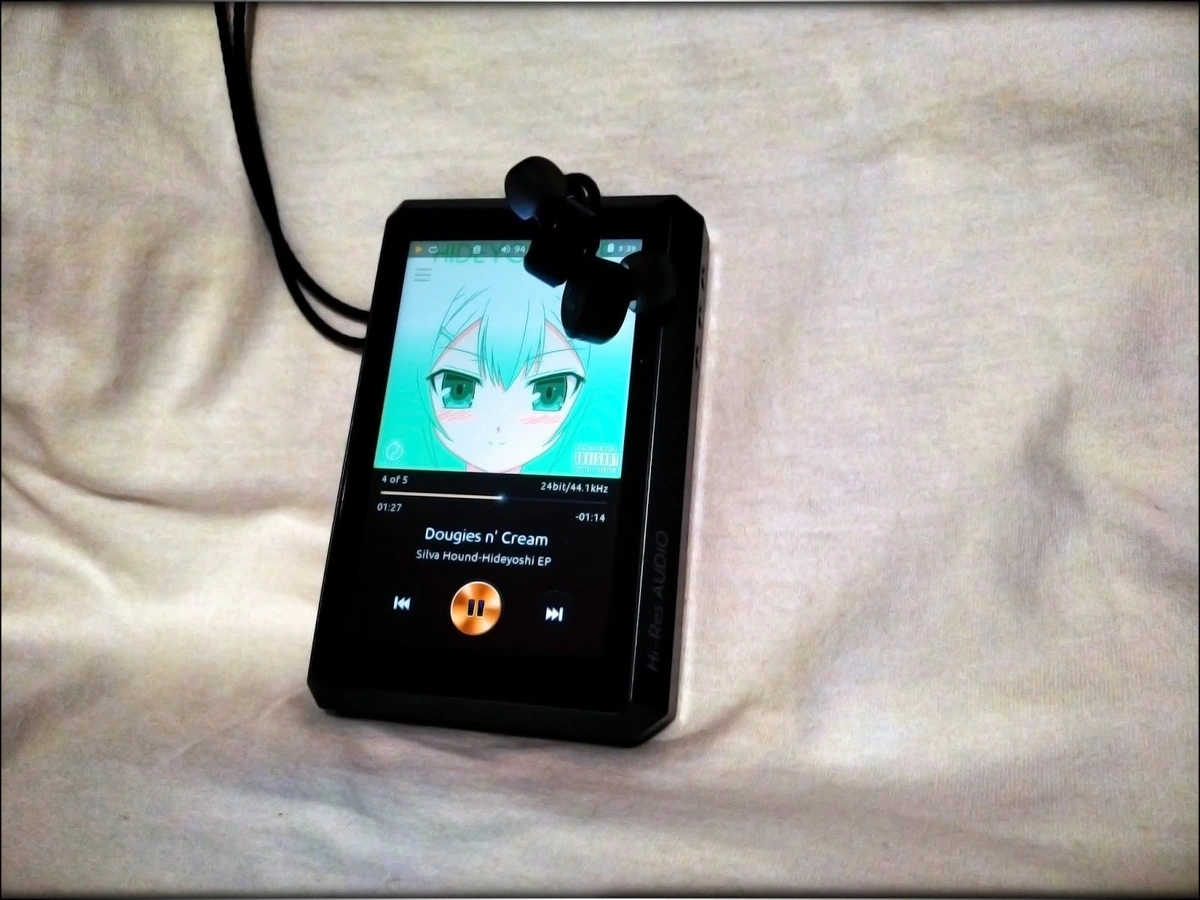 In practice, the comfort of Dita Truth is excellent when they are taken on a walk through the noisy streets of Bucharest, and they seem to block out most of the noise as well. In fact, we were able to ride the subway while enjoying a beautiful masterpiece composed by the Romanian well-known composer, George Enescu, without being interrupted by the idle chatter or by the subway's movement. 

The comfort is excellent, Dita Truth doesn't get overly warm during usage, and they don't seem to cause any kind of discomfort while walking. While the tips included are not part of our usual setups (Spinfit and Mandarin), the tips included with Dita Truth actually do a darn good job and they provide an excellent choice for an out-of-the-box tip set. The tips don't get slippery with a lot of usage, and they don't get uncomfortable either, being both good sounding and comfy. 

The cable permits a usage over-the-ear for most users, and while this might not suit very few, most people will find the cables to be super comfortable. There are no microphonics, and while the cables seemed a bit long before we left the room, Dita Truth is actually quite ergonomic in its usage. After testing and using it for so long, we actually became interested in upgrading the cables of some of our other IEMs to Van den Hul cables, as our experience with Dita Truth was most lovely. 

They can be driven from midrange DAPs, and we would really recommend an upper midrange to a high-end DAP (Digital Audio Player), as the very revealing nature of Dita Truth really is best served by a good source. A little list of recommended sources, in no particular order, would be FiiO Q5, iFi iDSD Nano Black Label, iBasso DX200, Hiby R6, Cayin N5ii, FiiO X5ii, FiiO X7mkii, Opus #3, Opus #2, Opus #1s and iFi iDSD Micro Black Label. 

While we haven't noticed Dita Truth to be prone to hissing, we noticed audible improvements in timing, texturization, and overall detailing with those sources, when compared to lower end sources like typical smartphones and ultra-compact Players. 



Comparisons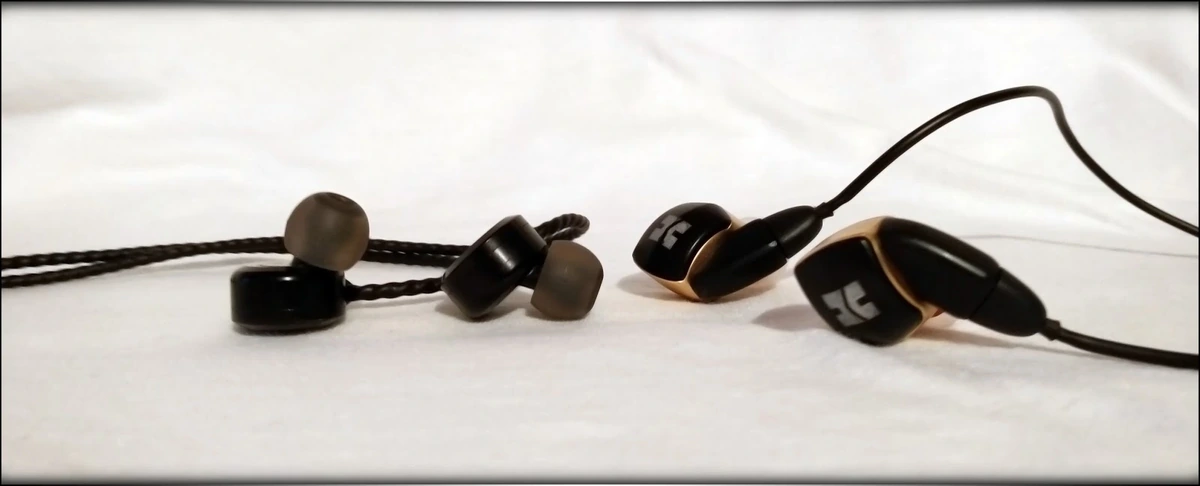 Dita Truth vs Unique Melody Martian – UM Martian is probably the most similar IEM to Dita Truth we tested to date, so this comparison is probably going to be the most interesting. Starting with the bottom end, Dita Truth tends to be a little more conservative in its bass, but it also tends to provide a more detailed signal with more texturization, indicating a slightly faster driver. The midrange is similar between the two, although the tonality of UM Martians seem to have a little dip in the upper midrange, where Dita Truth seems to be more even. The treble is actually a bit different, UM Martians being similarly enthusiastic about the treble as Dita Truth is, but Dita Truth providing a slightly more realistic and natural cymbal reproduction. Both IEMs have a very revealing and detailed reproduction, with an excellent instrument separation. UM Martian can bear a blacker background. Depending on the DAP they are paired with, along with the music you're listening to, both can be excellent choices from a sonic point-of-view. UM Martians are not vented and they can produce a bit of void, having a rather larger IEM body, where Dita Truth has a smaller body and can be more comfortable, especially due to their vented nature, but UM Martian has a detachable cable, while Dita Truth cable is not changeable. 
Dita Truth vs Sennheiser IE800 – IE800 has pretty much the same technology behind as Dita Truth, with non-interchangeable cables, a single dynamic driver setup, but with a proprietary tip mechanism and a very different sonic tuning. IE800 has much more sub-bass than Dita Truth, and although IE800 still might not be enough for some bassheads, it really is much stronger in the sub-bass. The midbass is actually similar. The midrange of IE800 is slightly thinner, and recessed when compared to Dita Truth's midrange, but both have similar amounts of detail and revealing abilities. The treble of IE800 is a bit splashier with a slightly fun sound to it, while Dita Truth's treble tends to be closer to a natural treble reproduction. The sound is basically bearing a U-shaped response with IE800, while with Dita Truth, everything is flat with a sparkle added to the treble. The ergonomics of the two are different, as IE800 has a shorter cable, where Dita Truth has a longer and better for over-the-ear usage cable. IE800's cable is changeable below the Y-split, while Dita Truth cable is not changeable at all. Between the two, IE800 actually feels more balanced if one wants a higher amount of bass, but Dita Truth's driver can be a hair faster providing an excellent overall texturization and response. Ie800 is far less dependent on the source it is connected to, while Dita Truth sounds best combined with an upper midrange / high-end DAP. Both are excellent IEMs in their own right, being targeted at different audiences. 
Dita Truth vs Beyerdynamic Xelento – Those two IEMs are so different that the comparison feels slightly unfair, Xelento being pretty much the opposite of Dita Truth if that makes sense. Xelento is really thick-sounding, with a very enhanced bass that would satisfy any basshead looking for a high-end IEM, they have a thick and less revealing midrange, and they have a very smooth and relaxing treble and overall sound, where Dita Truth has a much tighter and more conservative bass, with more texture to it, Dita Truth has a much less thick midrange, and they have a lot more sparkle in the treble, with a more natural presentation instead of a smooth one. From the two, Xelento is hands-down better for the listener looking for a relaxing and laid-back presentation, a stress-free and easygoing listen, while Dita Truth is made for those detail addicts who want to see every little detail of the music under a magnifying glass, a true champion of revealing and presenting things with ultimate analytic sense. 



Recommended Pairings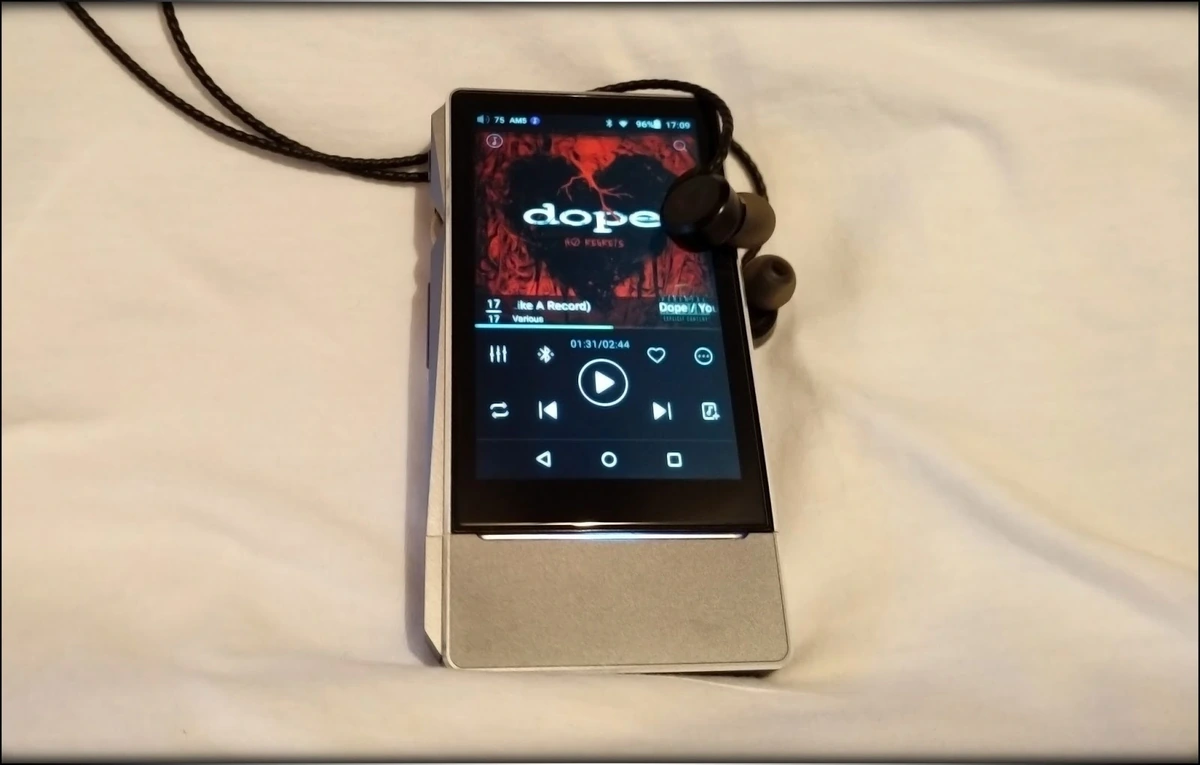 Dita Truth + iBasso DX200 (AMP5) – Starting with a true masterpiece, DX200 with its AMP5 really makes Dita Truth shine with excellent dynamics, excellent detail, and excellent textures. The soundstage with AMP5 is deep and its instrument separation is quite the thing as well, DX200 being a prime example of what a good fitting DAP for driving Dita Truth is. There is no hiss, only lovely music coming through with this combination. 
Dita Truth + X7mkii (AMP5) – FiiO surely knows how to design a good-sounding DAP, and their AMP5 AMp module surely makes X7mkii shine its best. X7mkii is very similar to DX200 when it comes to its ability of driving Dita Truth, but here X7mkii has a hair less detail, also coming at a fairly lower price. The sonics of the pairing are excellent, with excellent overall dynamics, very good instrument separation and ADSR / PRaT, along with an impressive sense of impact and detail.  
Dita Truth + Hiby R6 – Hiby R6 is actually a little less detailed than DX200 and X7mkii, but we really wanted to point that it provides one of the smoothest Android experiences there are, R6 being based on a much quicker CPU and providing an excellent experience overall. The sonics of R6 driving Dita Truth aren't quite as detailed as X7mkii or DX200, but the tonal balance works in its favor as R6 has a slightly thicker sound, giving Dita Truth a slightly more natural overall signature, with a hair less detail sacrificed for a thicker overall sound which some, if not most, might find more pleasing. Streaming music is also very easy and light on R6, although both X7mkii and DX200 also have strong streaming abilities and are very reliable devices, the main advantage here being that R6 is less expensive than either X7mkii or DX200. 



Value and Conclusion

Dita Truth sure is a lovely IEM to hold in hand, and hear. We've made a love here for Dita, and for their overall elegance and ingenious approach to the IEM world, having made a real treasure with Dita Truth. It is not only detailed and revealing, but it is also precise and has excellent analytical abilities.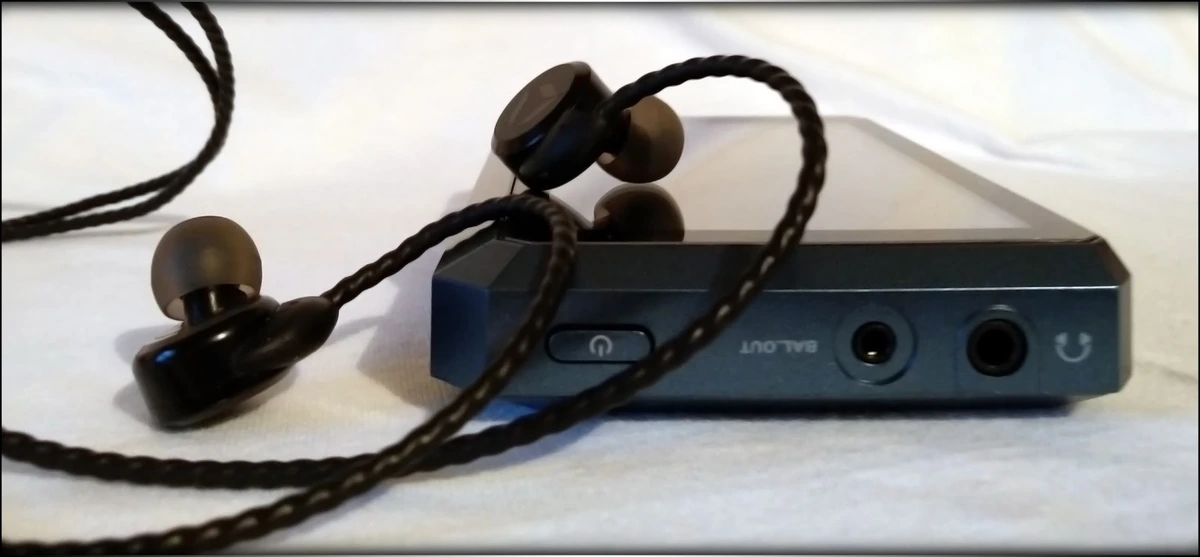 The package you receive when you make a purchase from Dita is excellent, with a good number of tips, and while you can't change the cable of Dita Truth, you really don't have to worry about it, as they made sure to include some of the best cables there are, with the Van den Hul cable found on Dita Truth. The ergonomics, along with the usage of the IEMs are as enticing as their sleek and elegant aspect, the whole IEM being a pleasure to hold in hand and to wear. 

The over-the ear wearing style, along with venting and good noise isolation makes Dita Truth a great IEM to take on a walk, and an even more intriguing experience to enjoy your music while you're at home and leaning back in your armchair, focusing all your attention on every little detail there is in your music.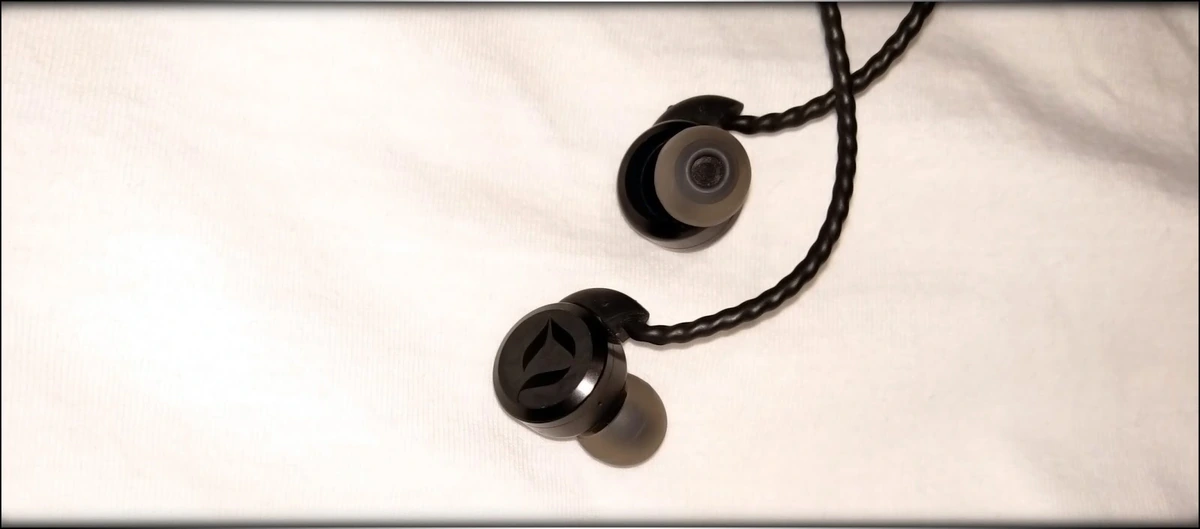 Dita Answer Truth Edition is one of the most revealing IEMs there are, with a conservative yet impactful bass, with a natural, revealing, detailed and sweet midrange, and with a sparkly and expressive treble that really makes all music shine. If you're looking for the ultimate in terms of not only comfort, but also detail, in this price range, or even higher, Dita Truth surely is worth looking into, and we are sure that most people will fall in love with them at first listen, and they'll continue on a journey of being surprised every day by this little gem. 
Product Link
You can purchase Dita Truth and other more recent Dita IEMs from www.amazon.com here: https://www.amazon.com/DITA-Earphone-Fidelity-DITA-FIDELITY%E3%80%90Japan-products%E3%80%91%E3%80%90Ships/dp/B07CZXV6F3
---
---
--- Please remember to stay safe, and always have fun while listening to music!---
 - If you have a dime to spare, and donate, to help us with electricity and work expenses, it would make my day much brighter, as it would help me improve things around the website and increase the frequency of my posts - 
---
Full Playlist used for this review
We listened to more songs than those named in this playlist, but those are excellent for identifying a sonic signature.  PRaT, Texturization, Detail, Resolution, Dynamics, Impact, and overall tonality are all revealed by those songs. We recommend trying most of the songs from this playlist, especially if you're searching for new music!
https://www.youtube.com/playlist?list=PL_cjBXGmwSHSdGcwuc_bKbBDGHL4QvYBu
--- Contact Us ---






---
---