Silver Romance – Dita Twins Fealty IEM Review
Dita Fealty is the new IEM from Dita, and after I reviewed Dita Fidelity, you knew this was coming. Priced at 1300 USD, Dita Fealty has a ton of competition, like Campfire Atlas, Beyerdynamic Xelento and Dita Fidelity, all of which are priced similarly and are also amazing products. 
Introduction

Dita is one of the more unique companies when it comes to their policy and approach, as they are one of the more cost-no-object and luxury IEM designers who are known for giving their products not only the sound, but also reliable build quality, snazzy aesthetics and proper support. When purchasing Dita, you know you're also purchasing top quality, and here I'm talking about build quality, as well as top tier service. 

It should be noted that I have absolutely no affiliation with Dita, I am not receiving any incentive for this review or to sweeten things out. This review is not sponsored nor has been paid for by Dita or anyone else. I'd like to thank Dita for providing the sample for this review. This review reflects my personal experience with Dita Fealty. Every opinion expressed is mine and I stand by it, the purpose of this review is to help those interested in Dita Fealty find their next music companion. 
Product Link
You can always get your own Dita Fealty from www.amazon.com here: https://www.amazon.com/DITA-Earphone-Fidelity-DITA-FIDELITY%E3%80%90Japan-products%E3%80%91%E3%80%90Ships/dp/B07CZXV6F3/
Packaging

First things first, let's get the packaging out of the way: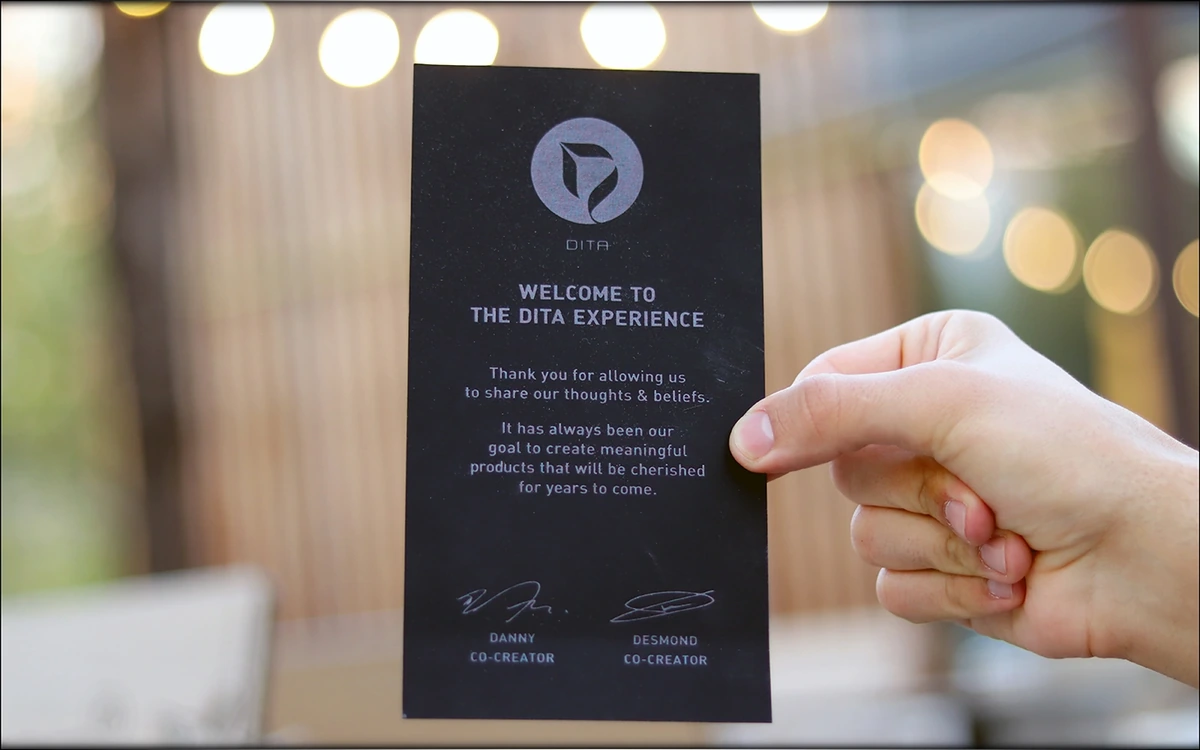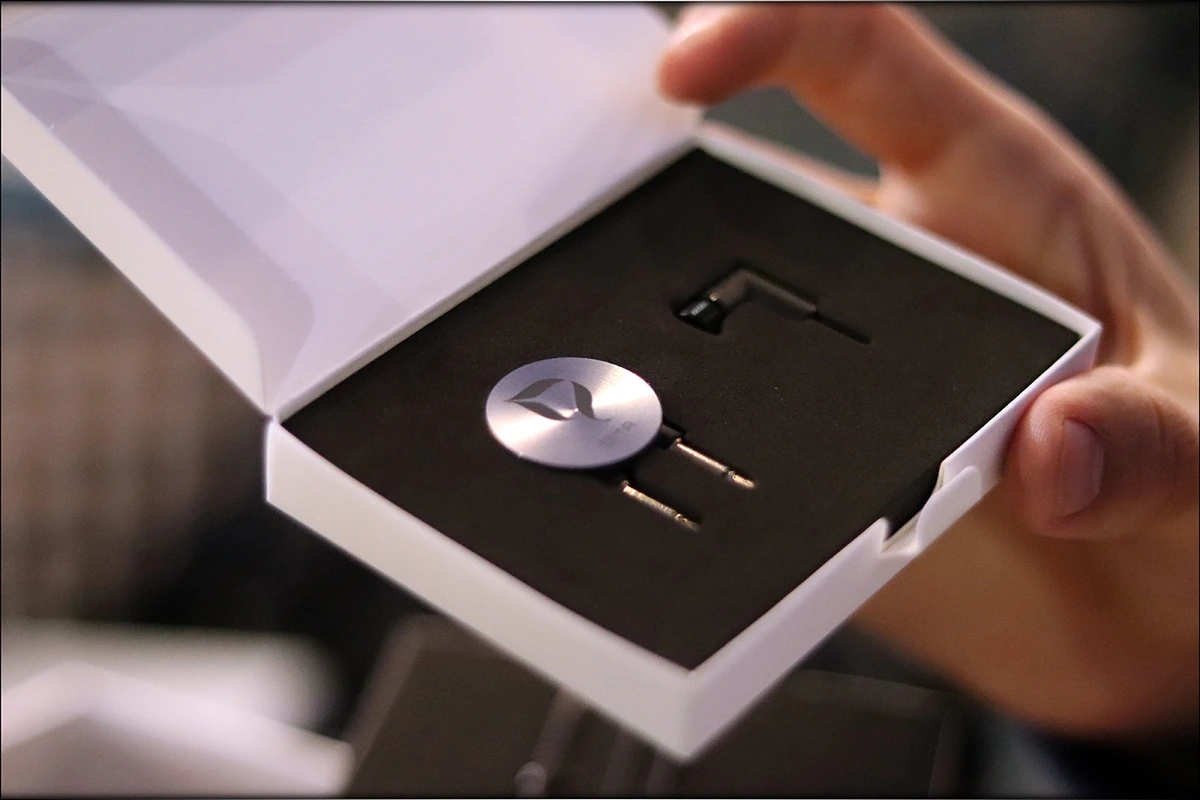 I may repeat this a bit throughout my reviews, but at Audiophile-Heaven, we have a new member named Haru who will be acting as the main photo artist, as well as doing reviews sometimes. With this being said, the photos of the unboxing of Dita Fealty are different from my typical works, with an even better aesthetic, and I wanted to answer the question from the start. 

Dita Fealty comes in exactly the same package as Dita Fidelity, but this time in White, where Dita Fidelity came in black. It doesn't make much sense to reiterate the contents and such, so I'll leave the photos and you can check my review on Dita Fidelity for more. Fealty, like Fidelity, is packaged really nicely. 



What to look for when purchasing a high-end In-Ear Monitor

https://www.audiophile-heaven.com/p/what-to-lookl.html



Build Quality/Aesthetics/Fit/Comfort

Dita Fealty follows the same excellent build quality and aesthetic of Dita fidelity, with the biggest difference being the silver color for Fealty, compared to the black color for Fidelity. 



Once again, we are met with a tank build quality, and with the metallic barrel-type shape for this IEM. Furthermore, with Fealty, we have the same detachable cables, and this time with the Dita Awesome Plug once again. It looks like more and more companies are following the new Modular Cable trend, with Dunu also chiming in to the idea, and for all I can say, this is really nice for customers, especially those looking to match one pair of IEMs to multiple sources, and especially to experiment the same cable, the same IEMs with Balanced and Single Ended outputs of the same device, helping give an answer to the old-age dilemma of whether the Balanced Output of the same device usually sounds better than the Single Ended Output. 

The Aesthetics of Dita Featly are considerably better than those of Fidelity, as the brushed aluminium shell looks much more genuine in Metallic Silver color, although the build quality is exactly the same. Dita bundles their IEMs with the best tips, from Final, which make the IEMs very comfortable, but the bore size is very typical and the bore shape is also very typical, so you can use any other aftermarket tips.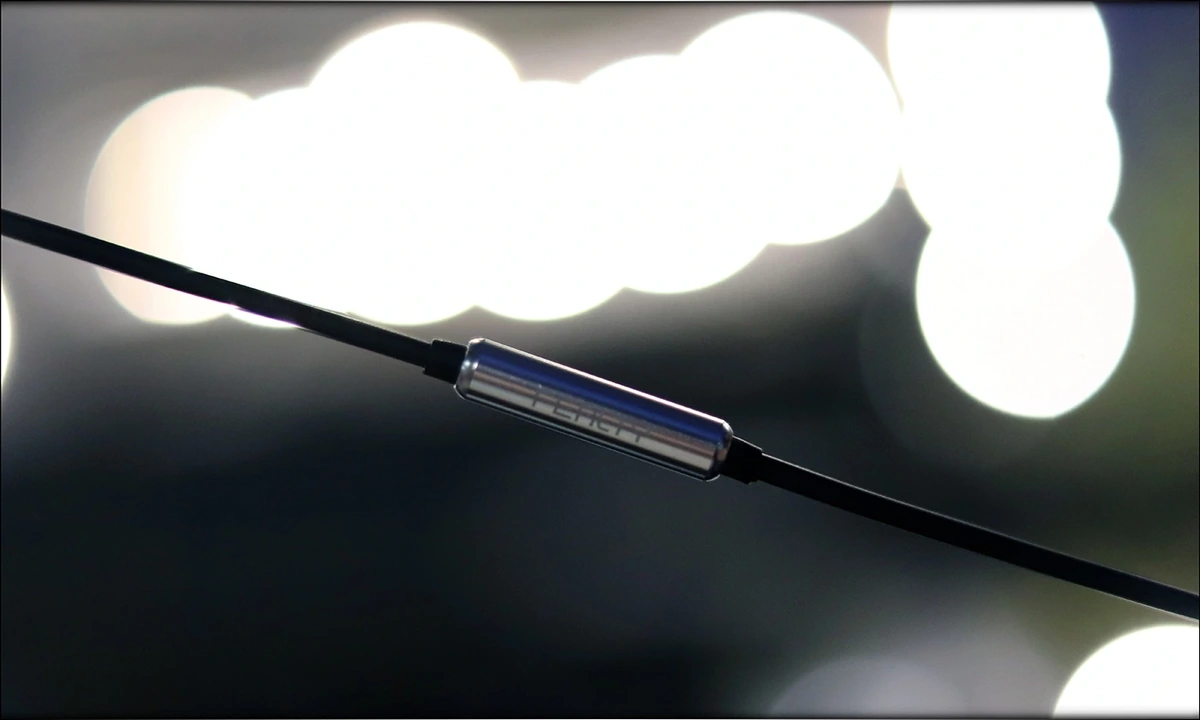 The fit and isolation are both just excellent. The Barrel Type looks like it may not fit a smaller ear, but actually not only it fits any ear, but Fealty is comfortable, it is one of the most comfortable IEMs I tested to date, one of those that magically just works for my ears. There is no driver flex, no microphonic noise, and everything is, well, simply nice to use. 

The cables have two plugs, a 3.5mm Single Ended Plug, and a 2.5mm Balanced plug. As far as I understand, there are plans to include a 4.4mm Balanced plug as well in the future, with more plugs on the way. 

Overall Dita Fealty is comfortable, is made well, and looks pretty nice, being one of my top IEMs in terms of build quality, aesthetics and comfort. 



Sound Quality

Dita Fealty is unique in terms of its presentation, relying on a sound that doesn't impress or leave a strong impact at first, but which makes you fall in love with, the more you listen to them. The sound could be described as quick, neutral to natural, with a really wide and deep presentation that feels holographic, a sweet-ish midrange, and with a silky, yet nicely extended treble. Fealty feels agile, dynamic and mildly warm, being an IEM you can listen for hours in a row without getting tired of. 



Starting with the bass, it is one of those moderately sized bass, but which sounds rather fast and which can keep up with aggressive music just fine. It is a known fact that Dynamic Drivers offer this kind of warmth and fluidity in the bass, and here Dita Fealty is no exception, offering a very fluid and dynamic bass. Furthermore, the bass has a rich texture and has good control, not being the bloaty or the boomy kinda type. This being said, for this price range, there are IEM that do resolve the details in the bass a bit better, Fealty focusing more on its fluidity and how coherent the entire sound is, rather than raw detail. 

The midrange is the most impressing part of Fealty, sporting a unique kind of emotion and a true-to-life timbre that just doesn't stop astounding when you play some rocky ballads with sweet voices and guitars. There's good body in the midrange, and you feel that the artist has a soul when singing, as voices have a lighter, more airy presentation that lets the artist breathe without feeling like you're in a small room with them. Fealty has an almost holographic presentation to the midrange, with good depth and width to their stage, making the entire experience almost ethereal. 

While the lower midrange has a nice body and a slight bump, the upper midrange doesn't get this kind of treatment, and while the upper midrange is rich and enjoy good detail, they are lower in quantity when compared to the lower midrange, and you feel that violins aren't represented in the most emotional way, rather being a touch thicky and more happy than they would usually be. 

The treble is gentle, and while I'm not exactly the biggest fan of a more gentle treble approach, as my listening habits include a LOT of treble-happy music like metal and rock, I can surely appreciate the efforts Dita did to get the gentle treble right, as although it is gentle, it has good energy and where it is present, it is crisp and rich, feeling not one bit splashy or thin. The treble has a non-fatiguing character and is silky, sibilance-free, the kind of treble you could hear for hours and which would rather play with your ears than pierce them, compliment softer, lighter music much more than hard or rough music. 

You also get excellent dynamics and the sound is pretty punchy, but most important, the speed is natural, and every musical note decays in a natural way, instead of the steppy and lightning quick approach that BA drivers tend to have. 



Portable Usage

The Portable Usage of Dita Fealty is quite excellent, with a small body, a carrying pouch in the package, and with a tangle-free cable that is quite reliable being some of the main pros to making Dita Fealty a very portable IEM.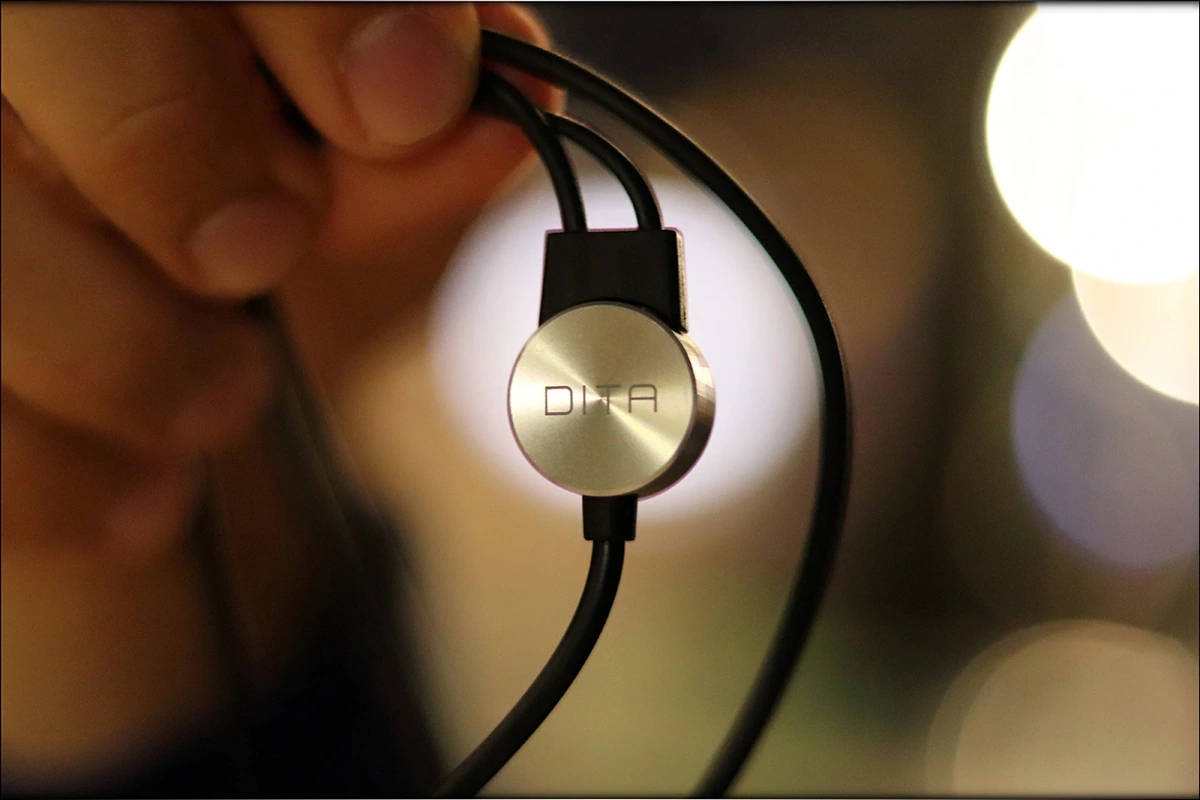 Furthermore, Dita Fealty is very easy to drive, making them easy to pair with a smartphone, if you were to want to go light while on a little trip. 

The cable is ever so slightly prone to tangles, being the slightly springy type, but this doesn't impede portable usage much. Furthermore, the cable is not only user replaceable, but Dita outfits the Twins with the Awesome cable, which means that you have very little effort to make if you want to switch between a Balanced and Single Ended source. 

The isolation is fairly good, the IEM body is on the larger side, and the fit is medium, so Dita in general has good isolation potential, but if there is one downside to their isolation, that is the IEM itself has good ventilation and it doesn't create void, instead being well vented. This means a huge bump in comfort for those who are sensitive to void, and Dita Fealty has no driver flex either, but the isolation takes a little hit because of this. 

Overall, Dita Fealty makes an excellent travel companion and is a really nice IEM to carry around. 



Comparisons 

Atlas, Xelento and Fidelity are the main competitors to Fealty, and some of them sound similar, while others are polar opposites, making comparisons pretty interesting when it comes to Fealty. 



Dita Fealty vs Campfire Atlas – Starting with a comparison with a similar, yet pretty different IEM, Campfire Atlas makes an interesting subject to compare with Dita Fealty. The price is similar between the two, so you could have similar expectations out of them, but although at first sight the sound signatures may seem similar, they are pretty different IEMs. The packages are different, and Atlas comes with a better carrying case, but the cable they come with is also better on Atlas, despite Dita's Awesome cable plug, I appreciate the construction and ergonomics of the Cable that Atlas comes with a bit more. On the other hand, Atlas relies on MMCX connectors, where Fealty on 2 Pin connectors which are thought to be superior. The fit and comfort are also different, with Fealty being more comfortable than Atlas, because they have a smaller bore, and they have no driver flex and no void, where Atlas can exhibit a bit of driver flex and a bit of void as well. The overall sonic signature is a deeper, more bassy on Atlas, which is more focused on a very strong low end, and a sparkly top end, where Fealty is both smoother and a bit less low quantity, but having a slightly better speed. Furthermore, the midrange is much wider and more airy on Fealty, with more air between the instruments, and Fealty tends to be more musical, where Atlas is very well put together and tastefully thick, but lacks the soundstage width and depth of Fealty. The top end is pretty different as well, with Fealty being very resolving and having some of that sweet top end extension, and a clear presentation without being harsh, where Atlas follows a more traditional V-Shaped signature, with a stronger treble that sparkles more, has more bite, but can also be a touch more harsh and more sibilant with certain materials. At the end, if you're looking for a more traditional V-shaped IEM, and if you enjoy GREAT amounts of bass, then Atlas would be the one for you, while if you prefer a more natural and balanced signature, which has a rich, warm and clean presentation, then Dita Fealty would be the choice between those two. 

Dita Fealty vs Beyerdynamic Xelento – Xelento is pretty different from Fealty as well, coming with a very different package, and having a very different fit. We are talking about xelento having a pretty useless carrying case, and while Fealty doesn't have the most practical carrying case either, you're surely going to have a better time carrying and putting them away with their leathery pouch, than if using Xelento's solution, which is larger and simply not practical. Xelento has a flexible default cable, but instead of having a Balanced cable, Beyerdynamic decided to appeal more to the smartphone-using public instead of the hardcore audiophile, having fitted Xelento with two cables one of which has a mic and a remote. Xelento relies on MMCX for its connectors, where Fealty relies on its own 2-Pin connector. Xelento has a very shallow fit that won't work for everyone, and which will break seal quite easily, especially when you sweat a bit. In terms of sound, xelento is considerably thicker, warmer, more bassy, has a more focused and warmer sound. By comparison, Fealty has a much larger soundstage with more width and depth, they feel considerably more balanced with less bass quantity but quicker speed, and Fealty has a smooth top end, but has a better extension, where Xelento feels rolled off by comparison. Xelento also seems to be focused on a very direct impact, where Fealty needs time to adjust to, needs you to open your perspective to enjoy, especially as its magic is in the warm and charming midrange, wide soundstage and just beautiful overall musicality, where Xelento is a direct IEM, with tons of bass and a happy presentation. 

Dita Fealty vs Dita Fidelity – Here, I can talk about the sound only, as the two are identical in terms of package and accessories, fit and comfort. In terms of sound, Fidelity is much more focused, it is a sterile, precise and bright IEM, and although they have a smaller soundstage, where Fealty feels much larger and more open, Fidelity sounds more resolving and detailed, where Fealty feels much more spread about, although they don't lack instrument separation or definition. The bass quantity is higher on Fealty, and given that they are mostly neutral-natural, Fidelity feels like it could use a bit more bass, but at the same time, the speed of Fealty was already nice, but Fidelity is even quicker and compliments metal and fast music even more. The midrange is sweeter, more coherent and more musical on Fealty, but at the same time, I enjoy Fidelity for their detail, and sweet guitar solos still sound very sweet on Fidelity, despite the whole midrange being sweeter on Fealty. The only other aspect to consider is the treble, which is smoother, more easy on Fealty, where it is brighter and more prone to sibilance, although not harshness, on Fidelity. Overall, Dita created two very interesting complementary IEMs, and continued the tradition in delivering interesting sonic signatures, tradition which they started with their Dita Answer which I reviewed before. 



Recommended Pairings

The main pairings I'm going to put Fealty through are with iBasso DX220 (AMP 9), FiiO M9, and Mytek Brooklyn DAC+, all of which are high-end devices, and the main reason I'm going with high-end sources here, is that Fealty has enough resolution to really reveal the kind of source they are being fed. 



Dita Fealty + Mytek Brooklyn DAC+ – I was quite curious to test two things here, how well does Dita Fealty scale with a high-end source, like the mighty Brooklyn DAC+, and whether they pick up any hiss from it. To answer the first question, they scale quite nicely, and they can show the bump in fidelity that they gain from being powered by the Brooklyn DAC+, not to mention that the huge holographic soundstage that is characteristic to the Mytek Brooklyn DAC+ really compliments and completes the already wide, deep and airy soundstage of the Fealty IEMs. The background is black and doesn't present any hiss, Dita Fealty not being prone to picking up hiss from the DAC+ from Mytek. 

Dita Fealty + FiiO M9 – FiiO M9 is what I think most people will be pairing their Fealty with, as they are a very portable pair of IEMs, and I'd probably expect most people to use them portably. I am not one bit disappointed when comparing how M9 drives them, compared to how Brooklyn DAC+ drives them, and although I can note the slight bump in clarity and details provided by DAC+, I don't think that most would notice the increase in micro details if using Fealty on-the-go. M9 is a very capable DAP, with access to both Streaming APPs, and a pretty intuitive design, good battery life, and both a Single Ended and a Balanced output, making it a capable mate for Fealty. Of course, if you'd want to test what FiiO's latest and best DAP sounds like, you could always pair Fealty with something like FiiO M11 or the upcoming M11 PRO. 

Dita Fealty + DX220 (AMP9) – How about pairing Fealty with something they are worty of, like a proper flagship DAP, I thought to myself, as I started testing their compatibility with DX220, and this time with AMP 9, which has been growing on me lately, with a beautiful signature, a clean, crisp kind of sound, and with a very harmonious and organic midrange. Overall, this is one of the best pairings, as it puts into advantage both the revealing nature of Fealty, but also their soundstage and makes them even a bit more musical. Add to this the abilities that DX220 has, like Streaming and having a very good Bluetooth, Wifi and app support, and you get a source that you'll just fall in love with. 



Value and Conclusion

At the end of this review, I have to judge the price of Dita Fealty, and I have to admit, their price is no joke and they are one pretty pricey IEM, with their price mark of about 1200 USD placing them in the upper echelons of IEMs, and meaning that they have to stand on equal grounds with the best of the best. Overall, the price is high, and while they do compete well with their direct competitors, my role as a reviewer is not to incite companies to make more crazy priced IEMs, but to lower the prices so that more of my readers can afford this kind of amazing sonic experience. At any rate, if you're looking for a lavish, high-end IEM, Dita Fealty surely can deliver, and if you like some extra, like the Dita Awesome cable, you're in for a treat with Fealty. 



The package of Dita Fealty is surely a welcome sight, and you're in for a treat if you're looking for a high-end IEM, with an Awesome Cable, a leather carrying pouch and a few other interesting extras imbuing the experience with Dita Fealty. 

A great package is complemented by excellent comfort, flawless build quality,  and good passive noise isolation, Final Tips, and even a fully metallic shell, being built to last for ages.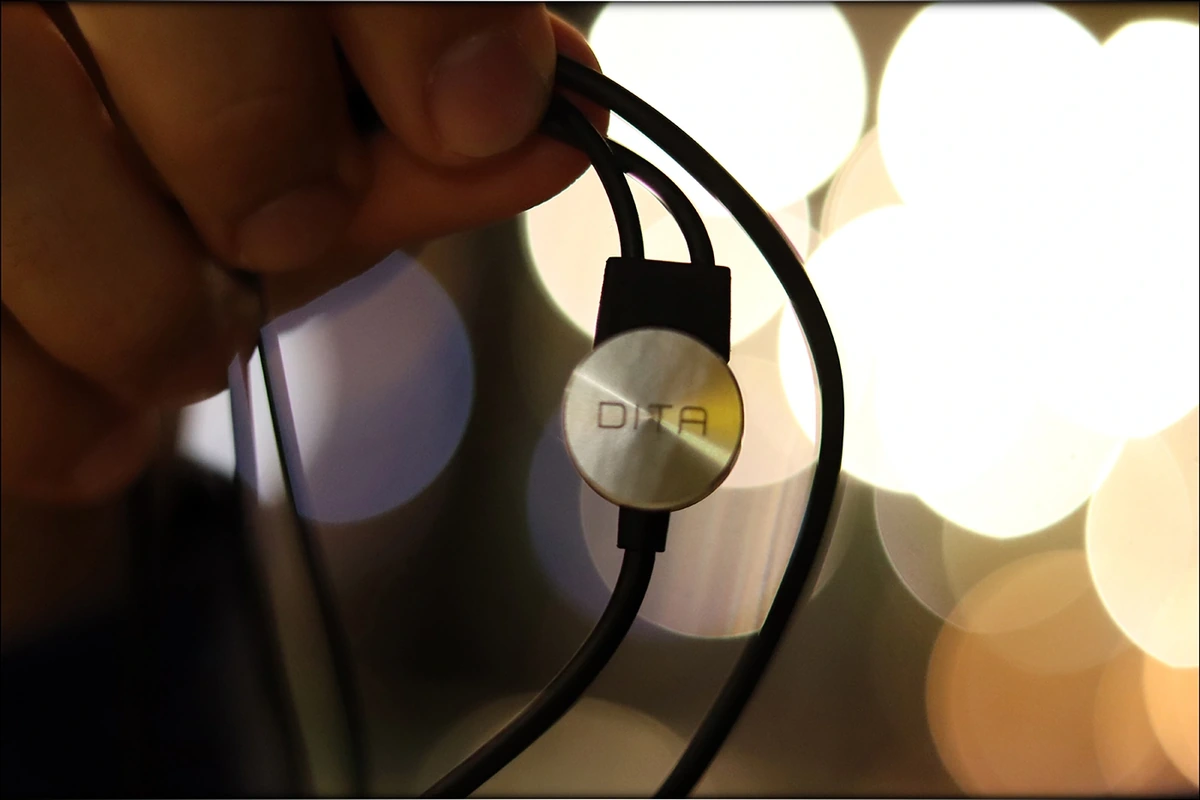 The sound is one of a kind, romantic, neutral – natural with a slight emphasis on the lower mids / upper bass, along with a gentle treble, and a midrange that's truly made to be musical. A huge soundstage, good dynamics, and good quality leads to a very easy to listen to IEM, which you'll enjoy for years. 

Before the final conclusion, I'd like to take the time to add both Fealty and Fidelity to Audiophile-Heaven's Hall Of Fame, for being two unique IEMs that really took us by surprise and provided a fun and refreshing take to the high-end audio market. You can always check out our Hall Of Fame and other interesting products that made it there, by following this link: https://www.audiophile-heaven.com/p/hall-of-fame.html



At the end of this review, if you're looking for a romantic sounding IEM, that is musical, friendly, but which isn't overly warm, and which sounds natural, all while staying neutral, which has a gentle top end to compliment your long hours of listening, along with both Single Ended and Balanced cable options, you should totally check out Dita Fealty! 
Product Link
You can always get your own Dita Fealty from www.amazon.com here: https://www.amazon.com/DITA-Earphone-Fidelity-DITA-FIDELITY%E3%80%90Japan-products%E3%80%91%E3%80%90Ships/dp/B07CZXV6F3/
---
--- Please remember to stay safe, and always have fun while listening to music!---
 - If you have a dime to spare, please donate, and help us! It would make the day brighter for me and my wife- 
---
Full Playlist used for this review
We listened to more songs than those named in this playlist, but those are excellent for identifying a sonic signature.  I recommend trying most of the songs from this playlist, especially if you're searching for new music! The playlists are different for Spotify, Tidal and Youtube, and based on the songs I enjoy and are available on each!
https://www.youtube.com/playlist?list=PL_cjBXGmwSHSdGcwuc_bKbBDGHL4QvYBu
https://open.spotify.com/playlist/5J3oloz8Riy9LxEGenOjQ0?si=979ba4f082414be7
https://tidal.com/browse/playlist/330fd544-8e5b-4839-bd35-676b2edbb3d5
--- Contact Us ---





---