JDS Labs El AMP II+ Balanced – Two Outputs, Infinite Power
JDs Labs El AMP II+ Balanced is a 249 USD Balanced Headphone Amplifier / Preamplifier, and today's variant will be with Balanced TRS Inputs, RCA outputs, and will be compared to other headphone amplifiers, such as Feliks Audio Echo 2 (800 USD), Burson Funk (650 USD), and Rebel AMP (500 USD).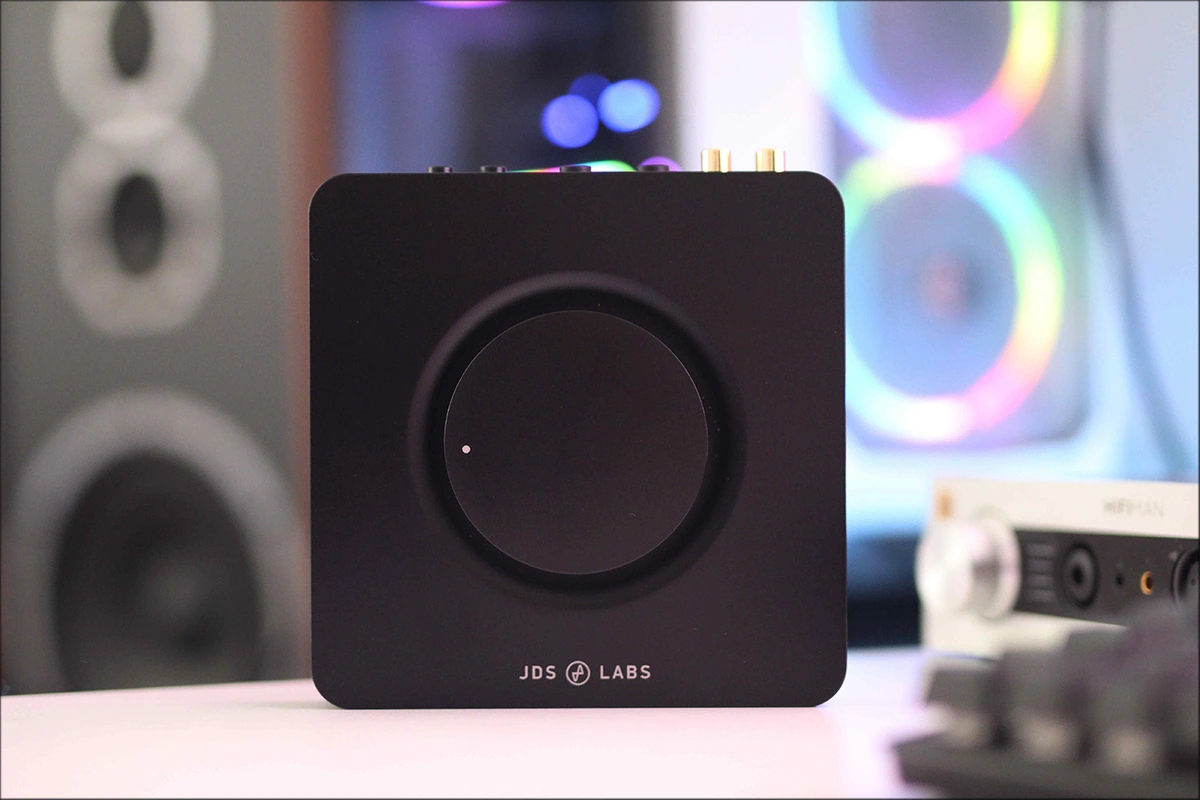 Introduction
JDS labs was founded by Mr. John Seaber in 2007 in his bedroom, disappointed by the lack of power of his iPod, and the lacking bass response in the headphones, when he hacked Chu Moy's open source portable headphone AMP and added a bass boost circuit. This evolved in what we see today as a leading developer of high fidelity headphone amplification and digital to analog conversion technology. The most interesting aspect of JDS Labs products is that even now they are engineered, machined, assembled all in the home-owned facilities in Collinsville, Il, USA, making them a fully american product, with strong support, outstanding warranty, and great design. I have experience with other JDS Labs products, but there's no connection between us beyond me having reviewed some entry-level products they designed.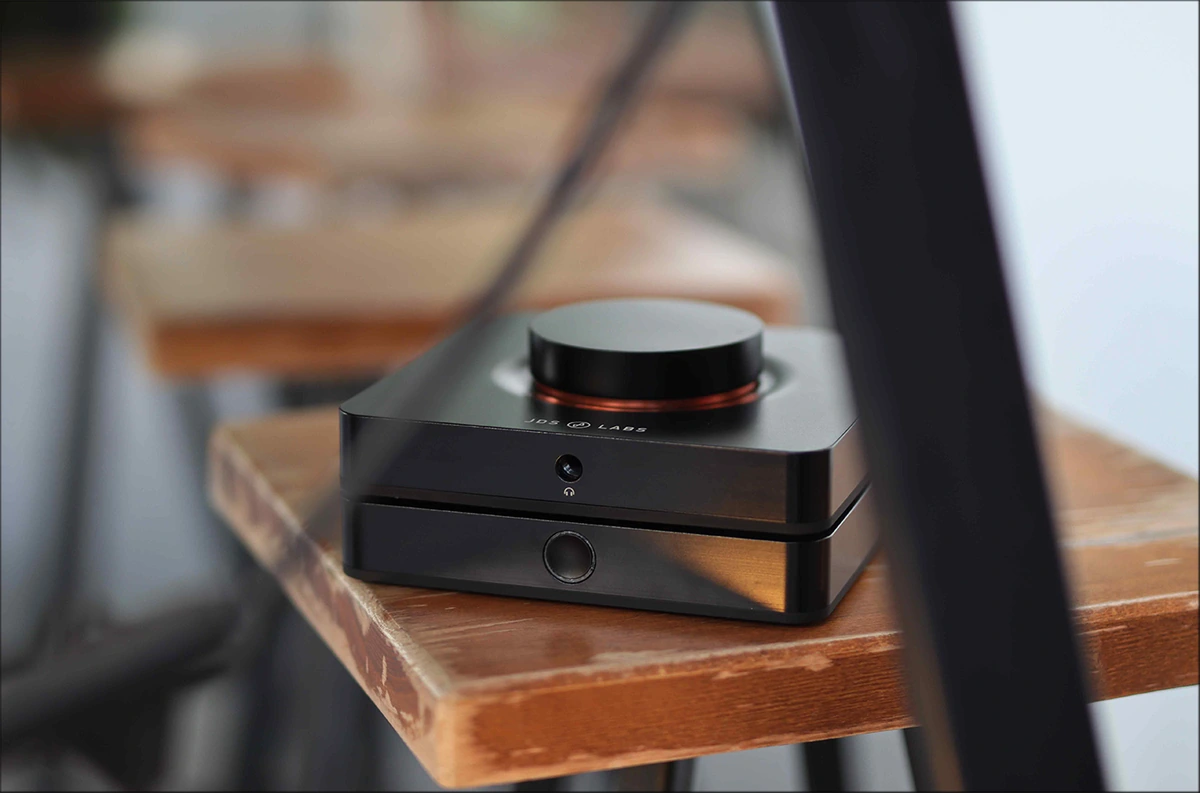 It should be noted that I have absolutely no affiliation with JDS Labs. I'd like to thank JDS Labs for providing the sample for this review. This review reflects my personal experience with the JDS Labs El AMP II+ Balanced / Element AMP II Plus Balanced . Every opinion expressed is mine and I stand by it. The purpose of this review is to help those interested in JDS El AMP II+ Balanced find their next music companion. 
Product Link
You can grab one from www.amazon.com here: https://amzn.to/3VHCJDy
If you're in the UK, you can grab one from www.amazon.co.uk here: https://amzn.to/3iF1TnL
And if you're from Europe, you can grab one from www.amazon.de here: https://amzn.to/3uw84x0
Build Quality/Aesthetics/Features
JDS Labs El AMP II+ is a very similar device to EL DAC II+ Balanced, both having the same overall size and shape, with the main difference being that EL AMP II+ Balanced has a huge volume wheel at the top. The whole idea is that you can stack them on top of each other to have a really neat and clean looking setup on your desk. They connect via 6.35mm Stereo Cables for the Balanced version, or RCA cables for the Single Ended version. As far as I can tell from the website, there is no price difference between the Balanced and Single Ended version, so I can't really see any reason why you'd want the Single Ended version, unless you had some really high quality RCA interconnect cables and wanted to still use them. But then, you probably wouldn't be checking out entry-level / midrange DAC AMPs. 
The main headphone output of JDS EL AMP II+ Balanced is a 6.35mm Single Ended headphone output, but it also has an RCA PreAMP output, if you want to connect it to speakers that don't have an active volume control. The Headphone AMP is incredibly powerful, and it has no background noise, which is surprising. The maximum power is 1.3W and it is helped by + – 15 VDC rails that can provide this as a continuous power. The company promises that it'll work with Balanced Armatures to Planar Magnetic drivers, and judging from my experience with both Audeze MM-500, Spirit Torino Super Leggera, but also with HIFIMAN HE1000 V2 I can say that it drives planars and hard to drive headphones really well. But it works perfectly well for IEMs, and even my favorites sound sublime, and the list includes FiR Audio Ne4, Unique Melody MEST MK2, Westone MACH 60, and Ambient Acoustics MAD16, all of them sounding superb with no hissing, distortion or background noise, from the same AMP that can power HE1000 V2.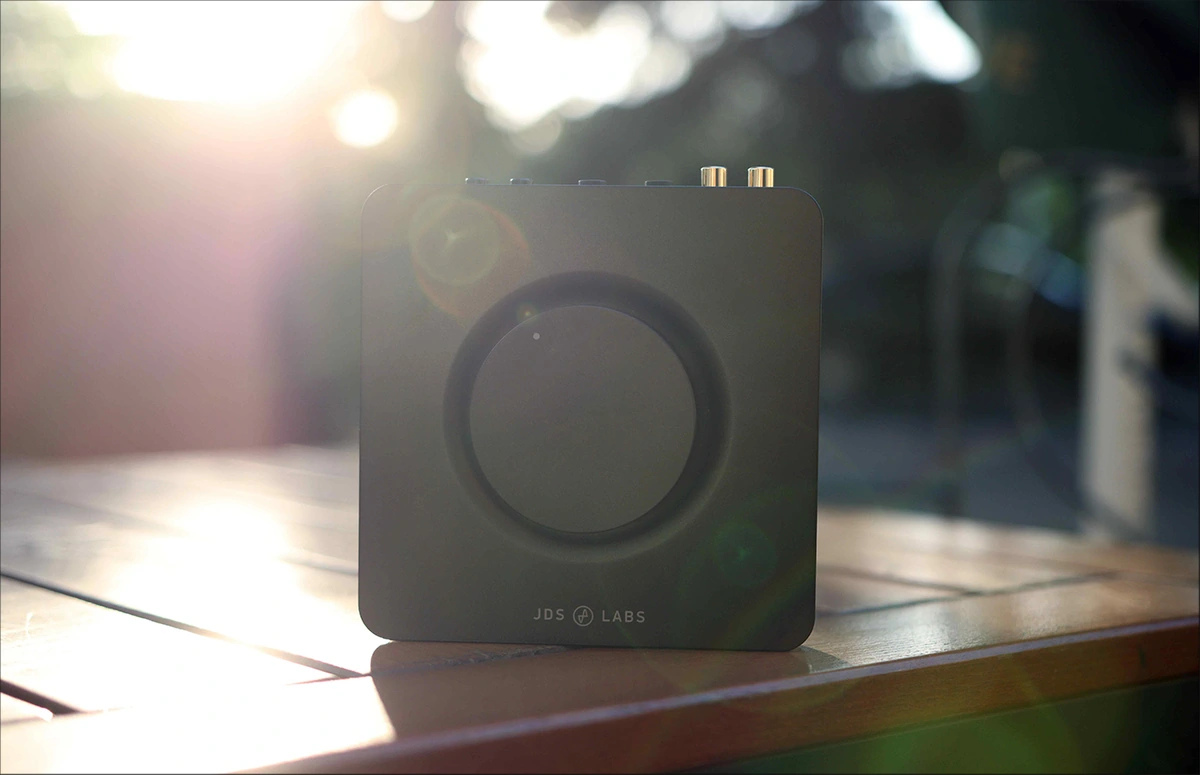 The headphone output / preamp output can be selected from a button at the back, and you don't need to connect and disconnect the headphone output cable, nor does it switch to either when connecting the cable. There is no pop or loud noise when EL AMP starts up, as it has relay muting. The maximum power at 600 OHMs is 160mW, which should be more than enough even for the likes of Sennheiser HD800S and Beyerdynamic AMiron. 
The SNR is uber high at 122 dB, and the Dynamic Range is also high at 120 dB. We have a crosstalk of -85dB, and a noise that's as low as 1.99 uV. The volume wheel is analogic, and it is an ALPS 15A. 
The AMP gets quite warm during usage, and it gets even warmer if there are no cables connected to the input and it is powered on. The volume wheel has no channel imbalance from about 8 and half AM or after the first 5% part of the volume. The copper ring has an LED light that gives off a beautiful aesthetic to the EL AMP II+ Balanced. 
Sound Quality
I've used a long list of headphones and IEMs with EL AMP II+ Balanced, mainly because I like it a lot and left it on my desk, sometimes replacing HIFIMAN EF400 with it, because the whole JDS Element Stack is much smaller and easier to place on a desk, and doesn't hinder my vision while working at my computer. This being said, the list of headphones and IEMs I've paired with EL AMP II+ Balanced includes Audeze MM-500, Westone MACH 60, FiR Audio Neon 4 IEMs, Dan Clark Aeon 2 Noire, and HIFIMAN HE1000 V2.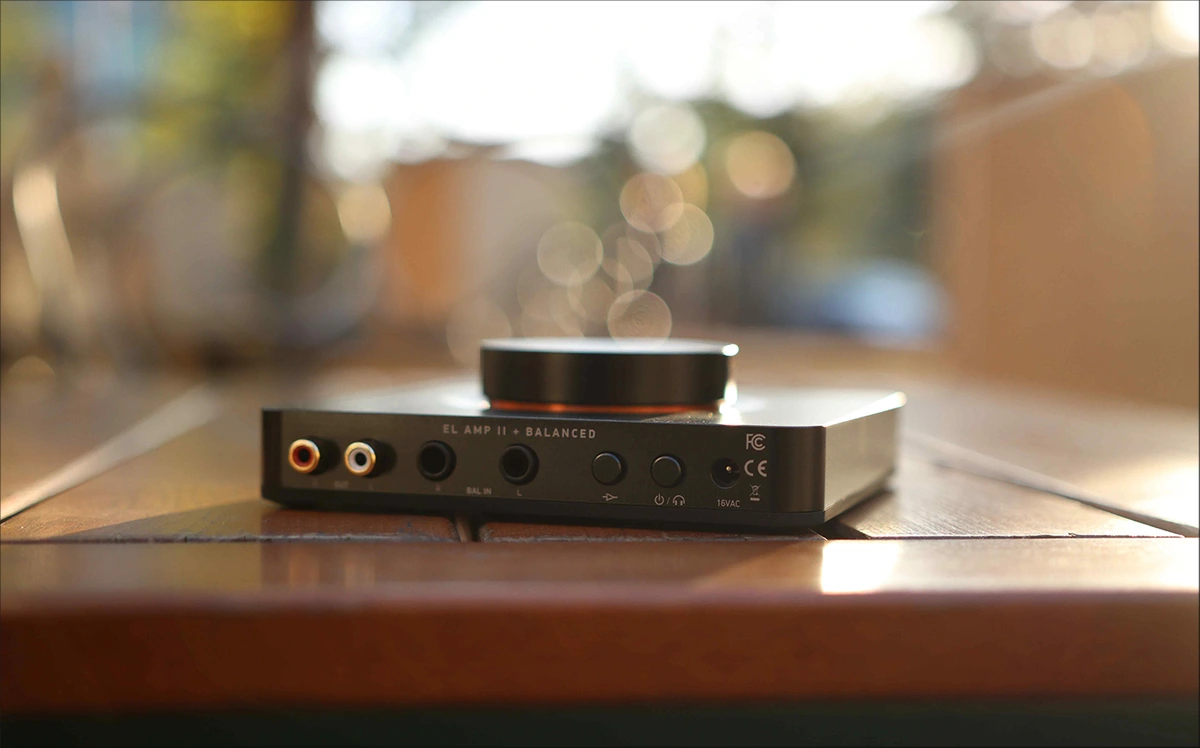 The overall signature of EL AMP II+ Balanced can be described as lush, full, deep, powerful, impactful, dynamic, punchy, warm and really pleasing to the ear. It sounds really energetic, but has good smoothness in the treble it is never fatiguing, and I would generally classify it as a First Class Amplifier, for the overall depth and control it has over both IEMs and Headphones. This is surprising, but there is absolutely no hissing or background noise using the EL DAC and EL AMP stack, and EL AMP can even drive IEMs or In-Ear Monitors with zero noise, even those which usually exhibit some noise. 
The bass of EL AMP II+ Balanced is full, deep and impactful, but also presented forward, in front of the midrange, and with more body and weight than what I'd typically call neutral. Somehow, El AMP II+ manages to have a really weighty and deep bass, and while having extreme speed and precision. It is the kind of bass that would work well for all music styles, from rock to pop to edm to dubstep, and everything in between. The sub bass has super nice extension and impact, while the upper bass is natural, with no extra thickness and weight, and a good overall smoothness.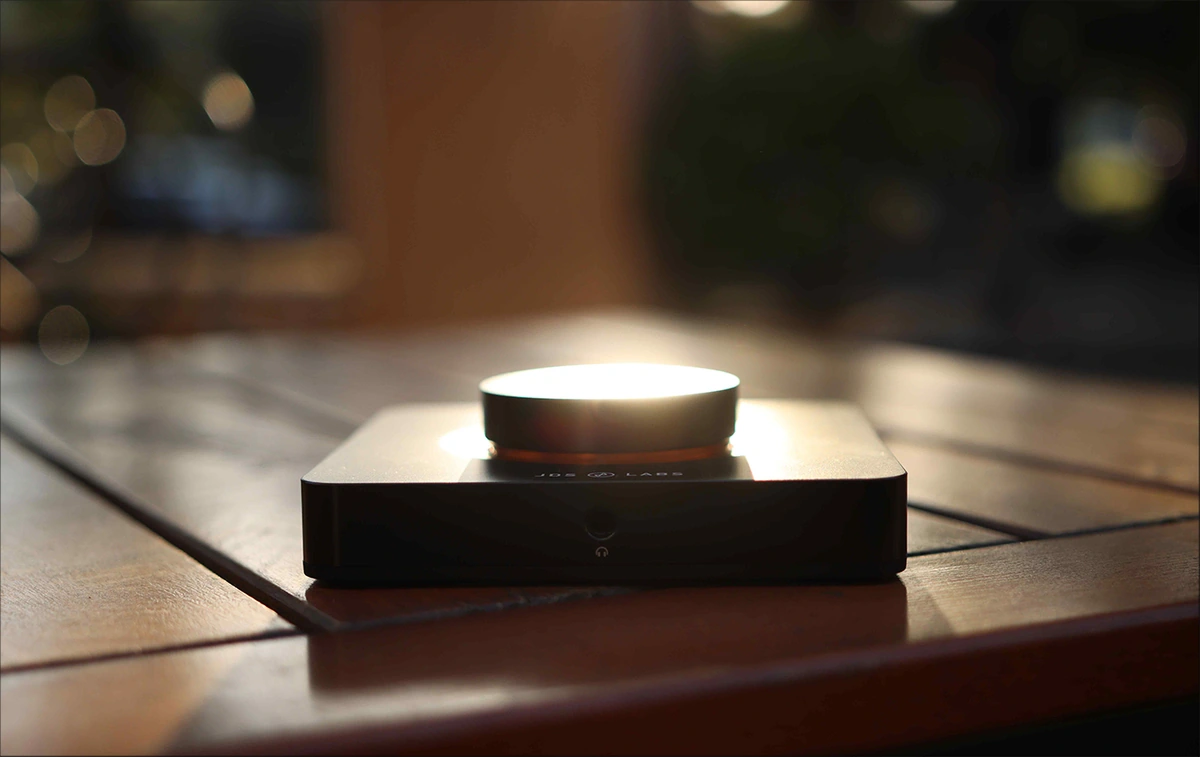 The midrange inherits speed and resolution from the bass, as the midrange of EL AMP II+ Balanced is very detailed and clean. The soundstage size is not very large, as EL AMP II+ balanced is a slightly intimate sounding amplifier when compared to most alternatives, but it has great resolution and super good layering / separation. I love the overall smoothness of the midrange, and it has a smooth presentation of the mids, but it has good voicing, with the vocals being presented slightly behind the bass but also more forward than the treble, giving the whole sound a really natural presentation. The tonality seems to be the same regardless whether you're enjoying some IEMs or Headphones, it is a very stable headphone amplifier that has no noise and no problems driving literally anything. I like the fact that it adds a bit of thickness and weight to music for analytical and thin sounding IEMs / Headphones. 
The treble of El AMP II+ Balanced is smooth, slightly recessed and never fatiguing or intrusive. I like listening to rock, metal and even commercial music if I'm tired and need something to relax me. The overall treble extends up to 20 kHz, but it rolls off in strength and presence after you go above about 10kHz. The treble tonality does not have any strong peaks nor any obvious dips, so it generally sounds smooth, natural and clean. If you're easily surprised by good dynamics, EL AMP II+ Balanced has extreme levels of dynamics and generally is one of the best H-amplifiers you should find in the 250 USD price range. In fact, this range does not have a lot of performers that come close to its performance, in both driving power and overall resolution. 
Comparisons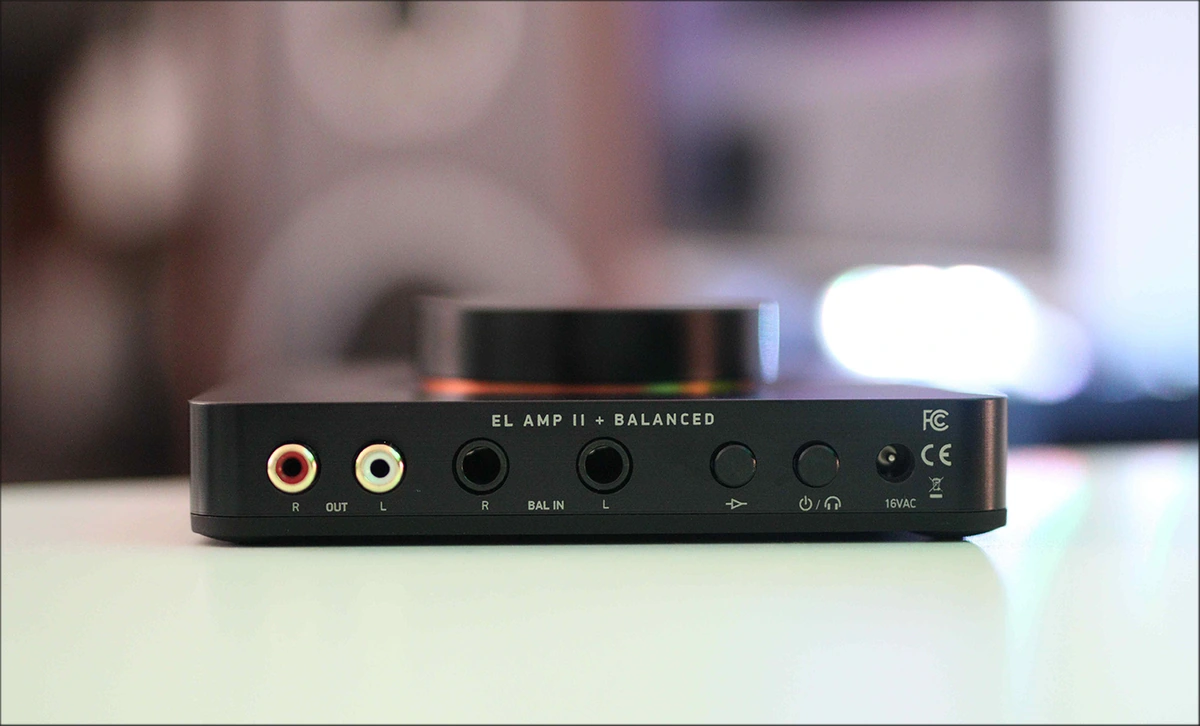 JDS Labs EL AMP II+ Balanced vs Burson Funk (249 USD vs 650 USD) – Funk is a far more versatile amplifier, having stereo amplifier function too, but if you're driving a pair of IEMs, El AMP II+ will be more silent, have better control, lower noise floor and will generally sound more detailed and have less distortion. If you're driving headphones, EL AMP II+ Balanced will sound heavier, thicker, smoother and have a smoother presentation with a juicer midrange. If you have speakers, Funk is clearly the answer, but for most headphones, especially if you want a thicker, warmer sound, El AMP II+ Balanced will be a better answer. Staging is wider on Funk, and more intimate on El AMP II+ Balanced, but layering is a bit better on El AMP II+ as well. 
JDS Labs EL AMP II+ Balanced vs Feliks Echo 2 (249 USD vs 800 USD) – We are comparing El AMP II+ Balanced to a high-quality Tube Amplifier, but here I'm going to say a bit about the drawbacks of an OTL Tube Amplifier like Echo 2. It will excel over El AMP II+ Balanced with high-impedance headphones, where it can showcase a much smoother midrange, with a juicier sonic presentation, better overall refinement and detail. But for literally anything else EL AMP II+ will have a lower noise floor, better control, lower distortion and better overall layering. I'm talking about most planar magnetic headphones with a low impedance, most IEMs, most earphones and dynamic headphones with a low impedance. Feliks Echo 2 is a better preamp, but El AMP II+ is an easier to implement solution for those looking for a simple but effective Headphone Amplifier that works with literally everything under the sun well. 
JDS Labs EL AMP II+ Balanced vs Rebel AMP (249 USD vs 500 USD) – Rebel AMP is quite a bit pricier, and it has a slightly higher maximum driving power, but it doesn't handle IEMs quite as well as El AMP II+ Balanced. The overall signature is more neutral as presented by Rebel AMP, with a similar level of detail and resolution, but with a slightly wider soundstage, where El AMP II+ Balanced is a bit more intimate. For large headphones, Rebel AMP is a great amplifier, but it is quite a bit larger and harder to implement in a system, despite having some sonic advantages, while EL AMP II+ Balanced is sl;ightly better for how easy it is to implement in a system and for its raw price to performance ratio. You need to keep in mind that for the price of Rebel AMP, which is already good performance, you can grab both EL AMP II+ Balanced and EL DAC II+ Balanced, having the whole stack, which is smaller physically too. This doesn't go to say that I don't like Rebel AMP anymore, it is still really nice, but everyone who's been asking for a tinier setup should be pleased to learn about the JDS Stack. 
Value and Conclusion
Every time I review something that's not guaranteed to win in the price bracket it exists in, I'm concerned that I'm going to be too lenient or too harsh, as balance is something everyone is striving to have but very few achieve. JDS Labs is one of the very few companies that actually do manage to achieve perfect balance for their products, and they deliver products that perform really well for the price point they're at. El AMP II+ has a nice design, can work as a preamplifier too, it is well designed, and has a solid build quality, making it one of the best Headphone Amplifiers or H-Amps I reviewed recently in the ~250 USD price bracket.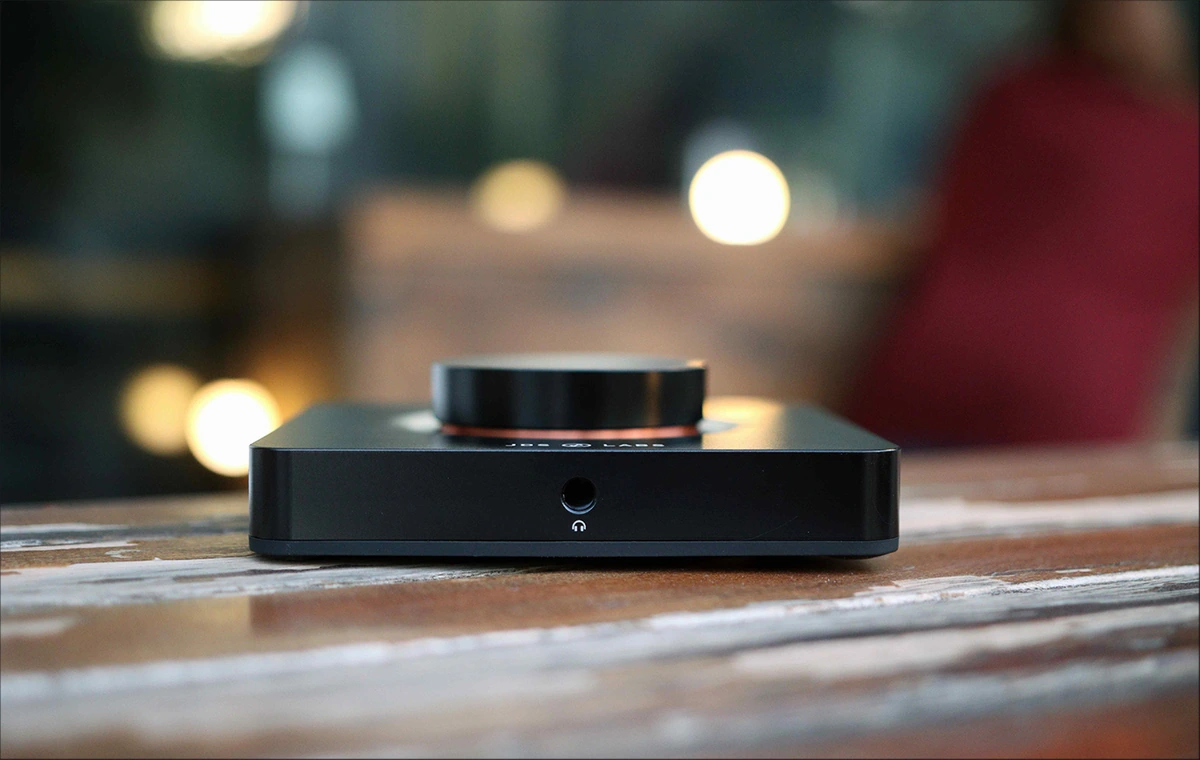 Before the end of the day, I want to add the JDS Labs Element stack to Audiophile-Heaven's Hall Of Fame as one of the best deals you can get for a strong DAC/AMP pairing, with good build quality, strong performance for the price bracket, and a nice design too.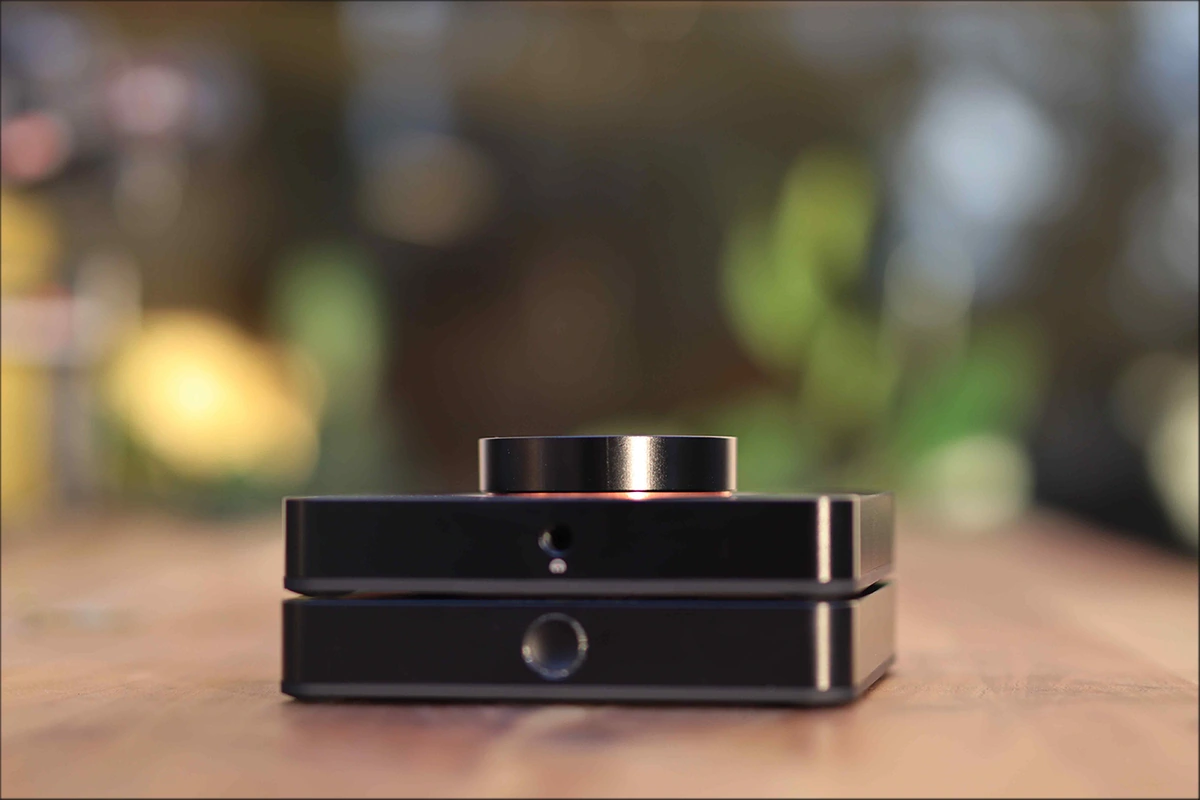 At the end of the day, if you're looking for a strong headphone amplifier that has enough driving power for HIFIMAN HE1000 V2, but has zero noise and hissing with IEMs like FiR Audio Neon NE4, all whilst having excellent control with both, and a detailed, warm and smooth sound that's easy to enjoy regardless of your mood and what you're doing, JDS Labs El AMP II+ Balanced is an excellent option and a headphone amplifier I can recommend. 
Product Link
You can grab one from www.amazon.com here: https://amzn.to/3VHCJDy
If you're in the UK, you can grab one from www.amazon.co.uk here: https://amzn.to/3iF1TnL
And if you're from Europe, you can grab one from www.amazon.de here: https://amzn.to/3uw84x0
---
--- Please remember to stay safe, and always have fun while listening to music!---
 - If you have a dime to spare, please donate, and help us! It would make the day brighter for me and my wife- 
---
Full Playlist used for this review
We listened to more songs than those named in this playlist, but those are excellent for identifying a sonic signature.  I recommend trying most of the songs from this playlist, especially if you're searching for new music! The playlists are different for Spotify, Tidal and Youtube, and based on the songs I enjoy and are available on each!
https://www.youtube.com/playlist?list=PL_cjBXGmwSHSdGcwuc_bKbBDGHL4QvYBu
https://open.spotify.com/playlist/5J3oloz8Riy9LxEGenOjQ0?si=979ba4f082414be7
https://tidal.com/browse/playlist/330fd544-8e5b-4839-bd35-676b2edbb3d5
--- Contact Us ---





---