Astell&Kern A&Ultima SP2000T – Tube & Solid State Blends Musically
The best part about reviewing a 2500 USD Music Player with Hybrid Tube – Solid State tech inside is that you can compare it to pretty much everything else, and you still know it is going to be a fun trip. Today's review will focus on a true prime flagship, the SP2000T DAP, which features multiple bleeding edge technology, including LDAC, Quad-DAC, a Triple AMP System, MQA support, BT Link, and Dual Wifi with both 2.4GHz, and 5GHz support. The price alone puts in as the most promising Music Player to date, so it needs to be compared to the absolute best DAPs in the entire world, including Lotoo PAW 6000 (1200 USD), iBasso DX300 (1200 USD), iBasso DX220 MAX (1880 USD), Astell & Kern SE180 (1500 USD), Cyrus One Cast (2000 USD), and Mytek Brooklyn DAC+ (2000 USD). Since we're talking about the Crème de la Crème here, we'll be pairing the SP2000T with the best earphones and headphones out there too, including Campfire Ara (1300 USD), Crosszone CZ-10 (900 USD), Sendy Audio Peacock (1500 USD), Unique Melody MEST MK2 (1500 USD), and Audeze Euclid Planar IEMs (1300 USD).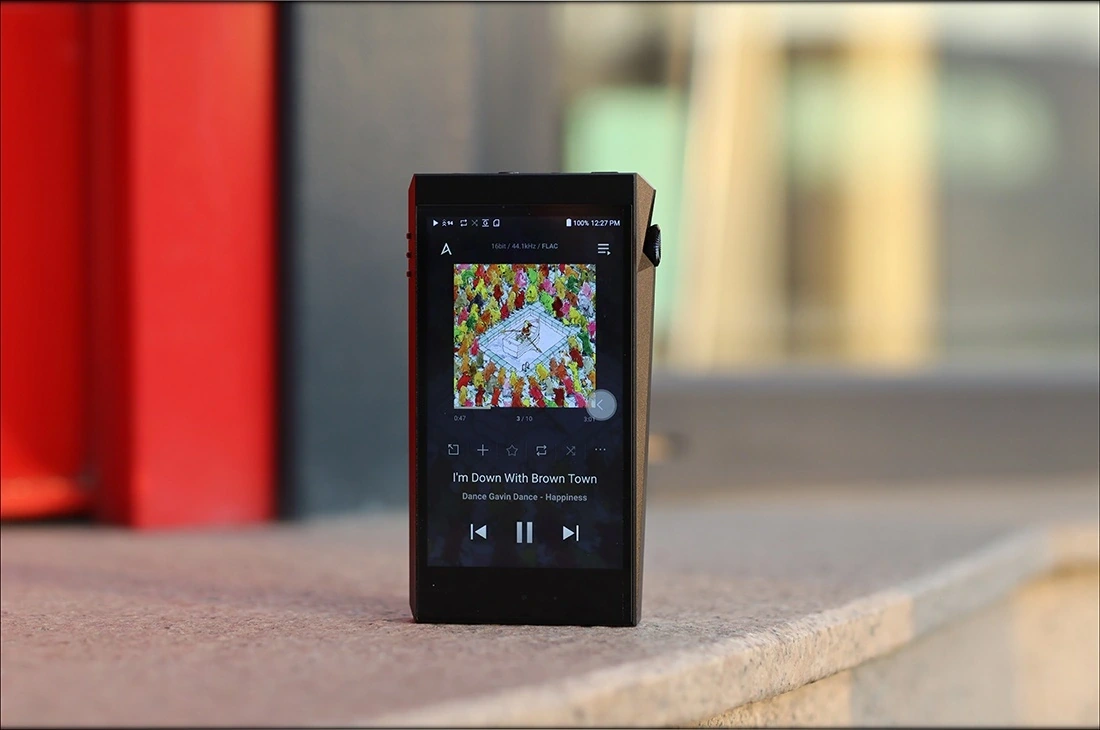 Introduction
While this isn't the first time I'm reviewing an Astell & Kern DAP, they never cease to amaze with both the package, and the overall construction, as well as the physical qualities of their products. The company offers one of the best warranty out there. What's more interesting is that they will have support for their modular DAPs that extends well, and their DAPs are some of the most longeval ones out there. Astell & Kern are generally regarded as a company that's slightly more pricey than the vast majority of DAP makers, offering a premium package. It looks like with today's market, they aren't more expensive than the competition, but they still offer that premium package, premium build quality, and premium software that is intuitive and bug-free. It is worth to mention that you can rely on Astell & Kern to offer proper warranty for their products, even if you're close to the end of the warranty, and it is worth to mention that they are bleeding-edge technology developers, and won't stop at anything from delivering the ultimate audio experience to you. 
It should be noted that I have absolutely no affiliation with Astell & Kern. I'd like to thank Astell & Kern for providing the sample for this review. This review reflects my personal experience with the Astell&Kern A&Ultima SP2000T. Every opinion expressed is mine and I stand by it. The purpose of this review is to help those interested in A & Ultima SP2000T find their next music companion. 
Product Link
You can grab one from www.amazon.com here: https://amzn.to/3H8Pwrc
If you're in the UK, you can grab one from www.amazon.co.uk here: https://amzn.to/3sxncL2
And if you're from Europe, you can grab one from www.amazon.de here: https://amzn.to/3poQidt
Package & Unboxing
While I liked the unboxing experience for the SE180, I am absolutely in love with the way Astell & Kern presents their SP2000T, as this one comes with a wooden box, to truly reflect on the kind of quality and lavish experience you can expect from the company. It also comes with a carrying case from the factory now, which is brown in color, and made of leather.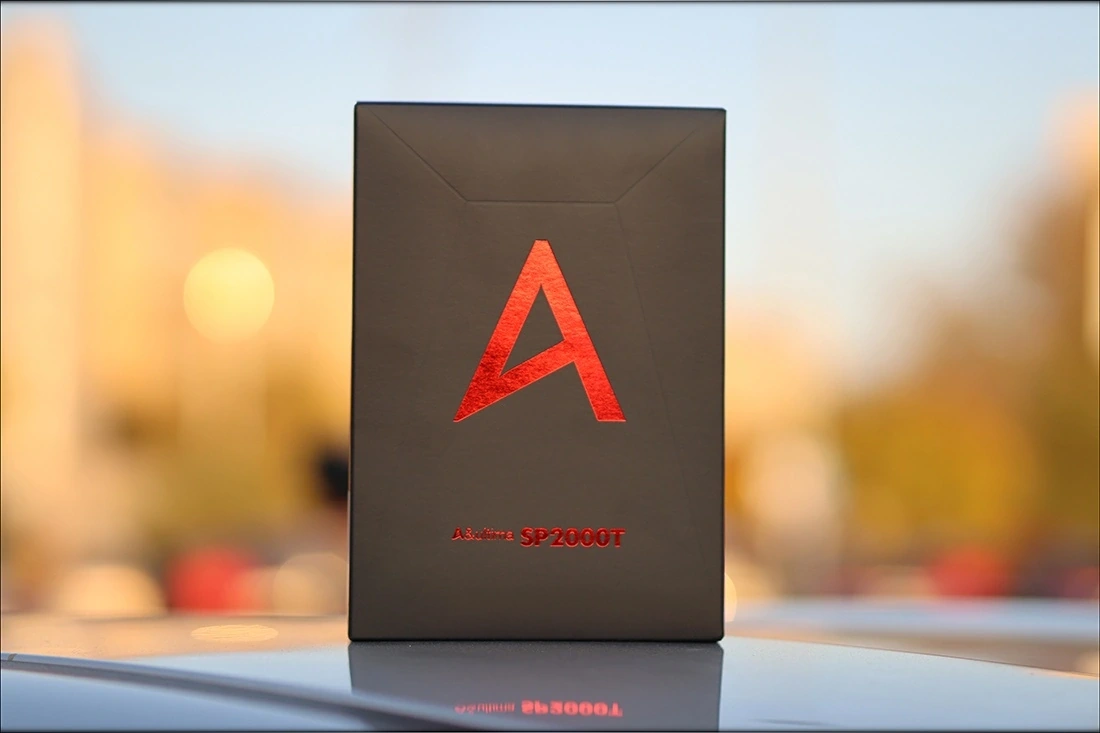 Inside the package you can also find a high quality USB cable that you can use for both charging the SP2000T, and for using it as a USB DAC. There's also a set of screen protectors for SP2000T, as well as a warranty card and the quick introduction manual, all written on black paper, further securing that high-end feeling you get when you use an Astell & Kern DAP. 
Build Quality/Aesthetics/Functionality
SP2000T is a tank of a DAP, just like SE180 is, and both are really nice to look at. Impressive design, paired with great engineering, and excellent quality for the materials used in the making leading to a nice experience with the SP2000T DAP. The top part of SP2000T's back is made of glass, allowing for a good Wifi and Bluetooth signal strength, while the rest of the DAP is made of a matte finish metal. We have three navigation buttons on the left side, with a forward, play/pause and a backward button, on the left edge. The entire DAP has an angular design, but strangely enough, it is designed in such a way that it ends up being more ergonomic than most competitors, even those more expensive than it, like Sony 1Z.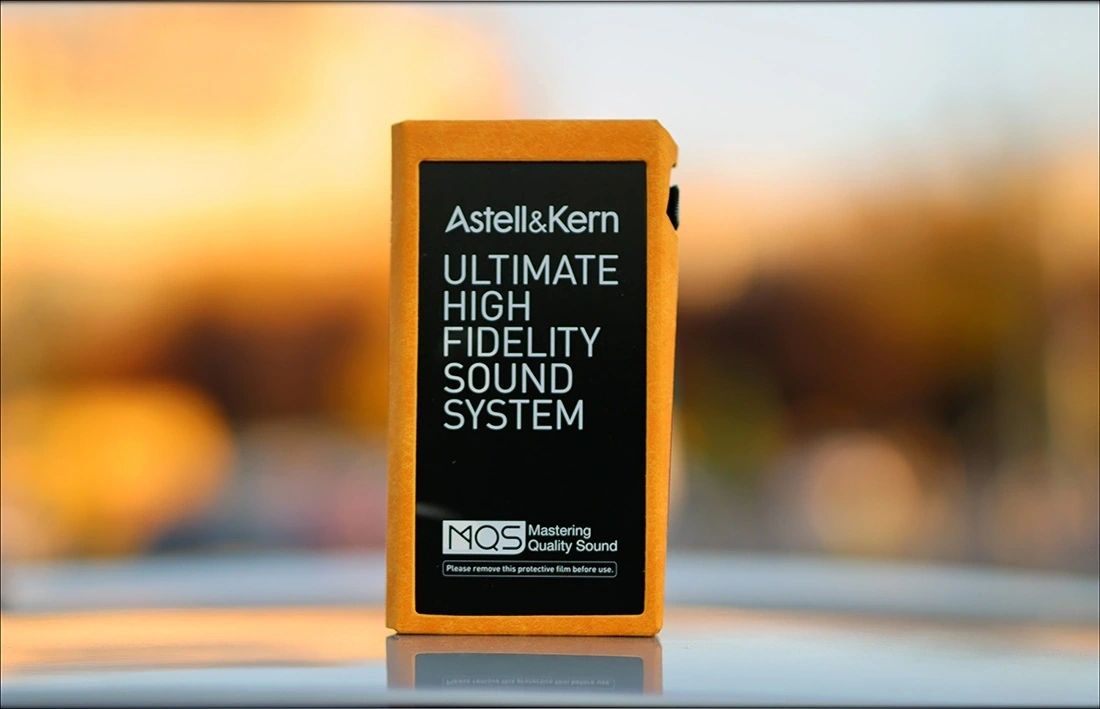 On the right edge of SP2000T we have the volume wheel, and we have the power button, as well as all the audio outputs at the top, just like on SE180. Astell & Kern always futureproofs their products, so we have a 3.5mm Line Out / Headphone Output, and we have balanced outputs, in both 2.5mm and 4.4mm, and you can use both of those as true line outs. With a handy 4.4mm to XLR converter, you could practically turn SP2000T to become the main DAC in a full fledged hifi system. In fact, the company hints at this with the T termination, as they call SP2000T True, inheriting on SP2000's sound philosophy, but also T from the Triple AMP system, Tube from the Vacuum Tube AMP, and Timeless because this DAP is considered a timeless masterpiece by the engineers who made it.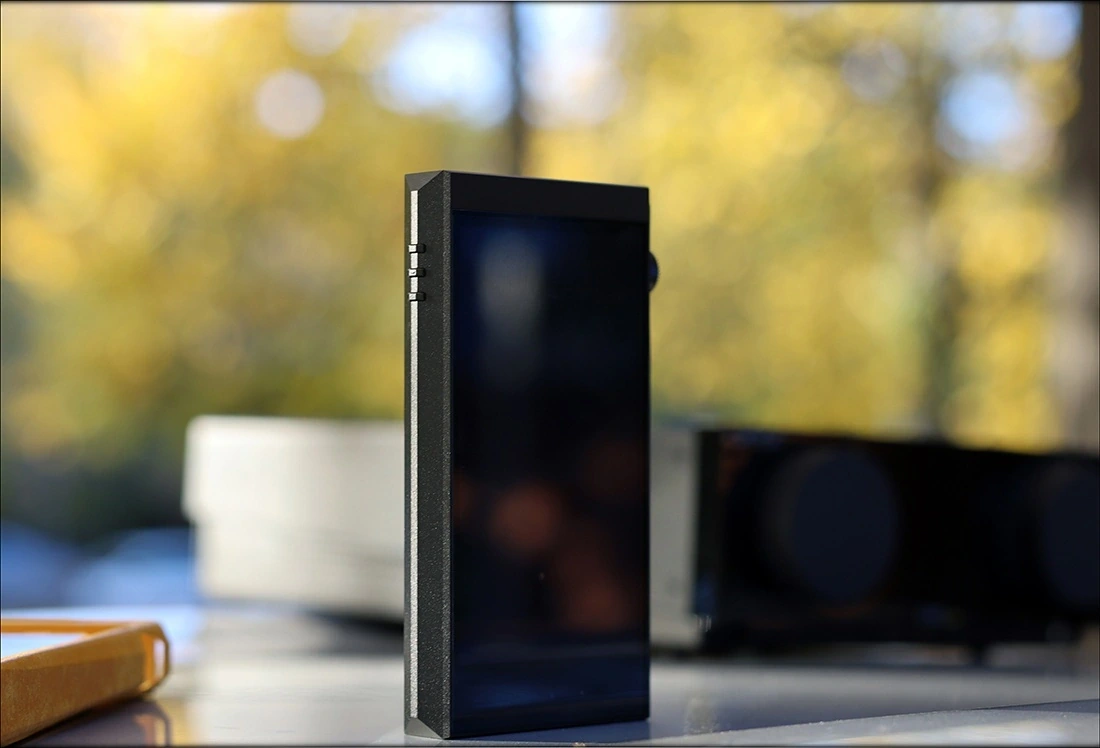 Speaking of the Triple AMP System, Astell & Kern did not hold back when designing the SP2000T, and we are able to use three AMP modules with a full OP-AMP module, a full Tube AMP mode, and an in-between mode, where we can tilt how much of each amp is used, practically delivering multiple possible signatures in a single DAP. You can further expand on that with EQ, as Astell & Kern supports a very granular and detailed EQ model, with the mention that the process of setting up its EQ can be slightly time consuming. The Tube AMP is available on all its outputs, and all data rates SP2000T is able to play, no restrictions. 
The Tube AMP inside SP2000T is a Dual-Triode KORG Nutube, similar to the solution that iBasso employed in their AMP12 series of modules. The company quotes the expected life time of the tube at 30.000 hours, or 1250 days of continuous usage, or about three and half years of continuous usage. Since no one physically can listen for that long to a single source, you can expect the realistic life of the Tube in SP2000T to be between eight, and twelve years, or longer, so there's no need to worry about burning through its life. The design is actually fantastic for someone who finished engineering school, having an anode grid filament that operates the same as a triode vacuum tube. This comes with the advantages of a much lower power consumption, much less heat generated, and better overall life for the tube. The name of the Nutube is KORG Nutube 6P1. 
Speaking of the temperature, while in usage SP2000T gets moderately warm, but it is nowhere near how hot FiiO M15 gets, or M17, which FiiO sells with a fan because they couldn't cool it off enough. This goes to show the difference in engineering experience, where Astell & Kern is able to create a DAP that can effectively implement a Top Of The Line DAC, NuTube AMP, without burning through your pocket, but FiiO needs to ventilate their latest DAP with a fan, creating noise, the biggest enemy of us music lovers. 
Speaking of noise, Astell & Kern implements their Teraton Alpha system which is basically a name for all the efforts Astell & Kern makes toward isolating all the noise that could appear in a portable music player. Since we're talking about a Tube AMP, and Tubes can be microphonic, and the slightest movement can introduce noise, Astell & Kern effectively redefined the way the internal structure of SP2000T works, and both sides of the tubes are fixed with flexible silicone covers, while the tube is separated from the main PCB, being a module. This also hints at the possibility to replace the tube module down the line, if need ever be. The most surprising addition for SP2000T is the magnetic polarity flat mechanism, which basically means that the AMP floats in the air, being held by strong magnets, minimizing noise that could come from the tube itself, kind of like floating turntables work. Still on the noise isolation, Astell & Kern applied a silver plated shield to SP2000T, and the entire audio block of the music player is fully isolated from electromagnetic interference.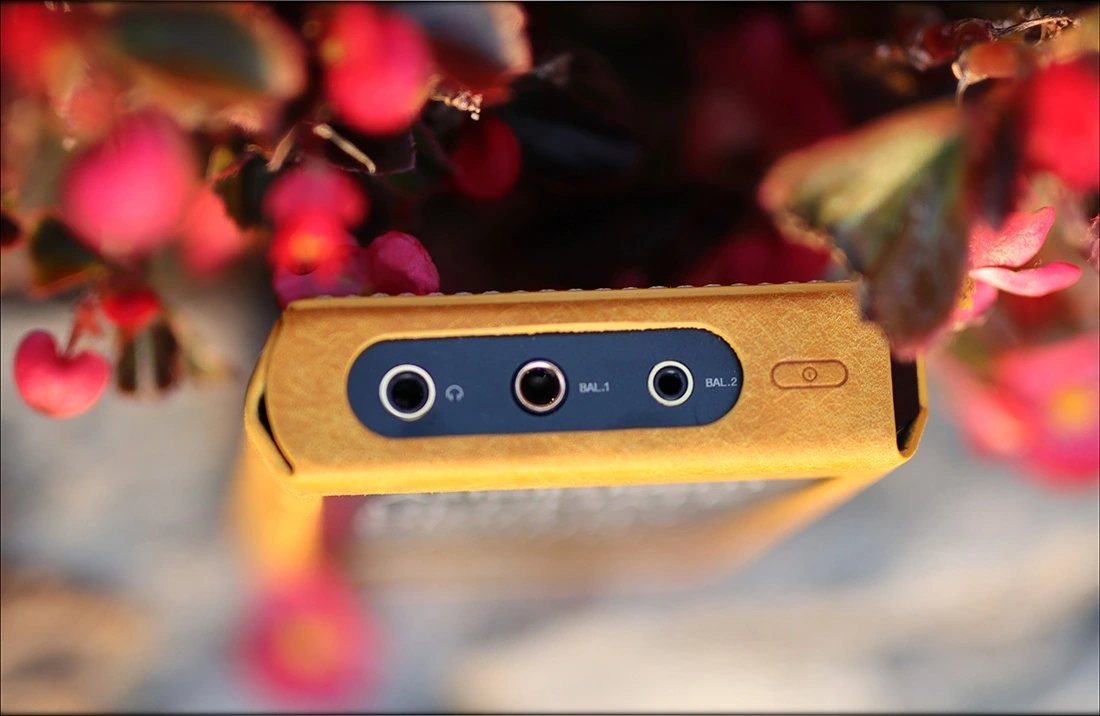 We have the same solutions as we've seen on SE180 implemented too, for power noise removal, power management and most importantly, this works. I can use SP2000T as a USB DAC with absolutely no change in the sonics compared to using it as a portable music player. 
The display found on SP2000T is a 5.0″ , FHD 1920*1080, 441 PPI high density display with good color reproduction. The DAC part is supported by a Quad-DAC design, with four ES9068AS DACs running in parallel to provide you with the best sonic performance possible. There is support for true gapless playback, as well as replaygain, and SP2000T has Dual – Band Wifi support, having support for both 2.4GHz and 5.0GHz Wifi signals. As you would expect, downloading a song from Tidal is almost instantaneous, and everything works buttery smooth. 
The battery life of SP2000T is fairly solid, and it can push up to 9 hours of rated music playback on a single charge, which I found to be close to actual experience, as I've been able to push it for about 8 hours of continuous playback at high volumes, tons of Screen On Time or SoT, and with usage of both the Tube and the OP AMP modes interchangeably. The first few cycles were lower compared to the battery life after the 5th cycle. SP2000T has fast charging, which is really awesome, but even with fast charging, it takes about 3 hours to fully charge it from about 5%, which is quite high. Without fast charge, it can take up to 5 hours to fully charge it, but realistically speaking, the chances of you having a normal speed charger for their phone and being interested in investing in a high-end DAP like SP2000T are low. 
We have excellent numbers for the audio output of SP2000T as well, with the SNR being rated at 121 dB Single Ended and 123dB for the Balanced connector. We also have a Crosstalk of -137dB for the Single Ended output, and -142 dB for the Balanced connector. The THD is 0.0003% for the Single ended connection, the same as the one for the balanced connector. The output impedance, the most important aspect from the measured technical performance, is 1 Ohm for the Single ended output, and 1.5 OHMs for the Balanced output, very good numbers, allowing SP2000T to drive sensitive IEMs like Campfire Atlas, Unique Melody MEST MK2, and Final Audio A8000 with minimal to zero background noise, as I noticed in my tests. We have a full voltage of 3.0Vrms on the Single ended connector, and 6.0Vrms on the Balanced connector. 
Software
The biggest surprise for SP2000T is that they don't make excuses at all when it comes to a high-end DAP like SP2000T,and they include 256 GB of internal memory, and a microSD slot that supports up to 2TB of external memory. This is the best DAP I can recommend for streaming, as tidal likes to make libraries on the internal memory, plus Astell & Kern has full MQA support. In fact, there's very little focus on the CPU that has been used inside of SP2000T, as the entire environment has been written to be perfectly bug-free and stable, plus to smooth out the user experience with SP2000T. We do know that SP2000T uses a Quad Core CPU. Future firmware upgrades are supported via OTA, and Astell & Kern is one of those companies that will offer excellent support for their DAPs.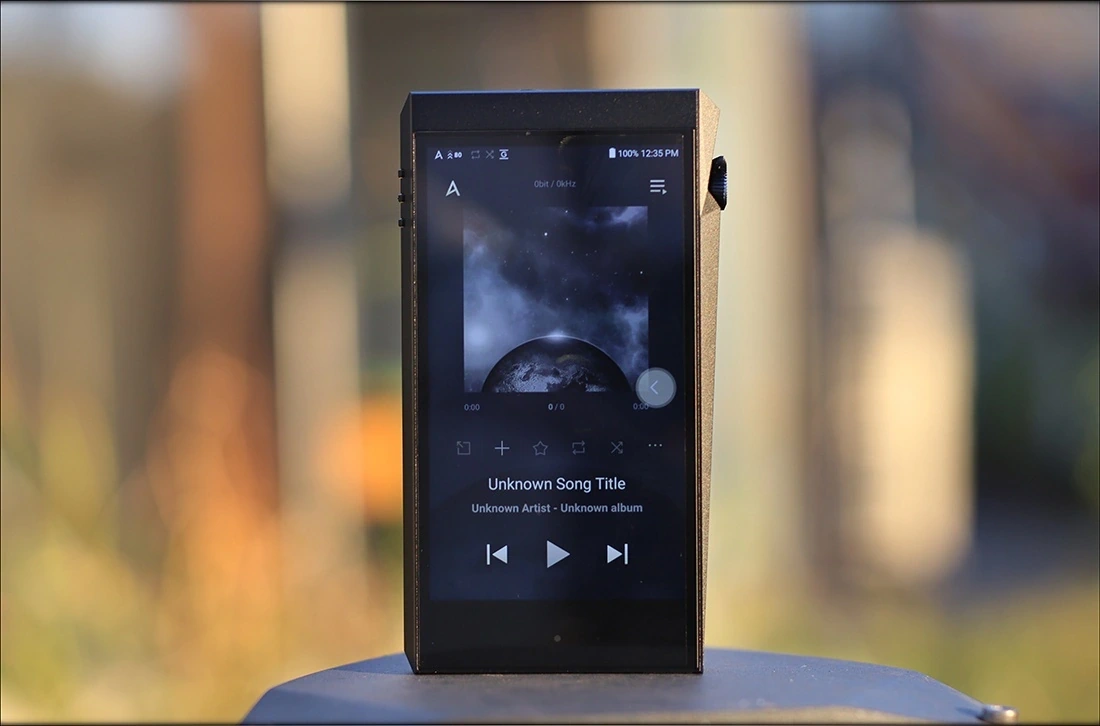 One interesting feature of SP2000T is the Bluetooth sink, which basically means that you can use SP2000T as a Bluetooth DAC. It wouldn't be interesting if this weren't Astell & Kern, because they made every effort to make it sound good, so we have LDAC, aptX HD, and Bluetooth Sender support. This means that you can use it as both a Bluetooth source, and as a USB DAC. If you're used to the A&K Ecosystem, you have AK File drop to transfer music files wirelessly from your computer to your SP2000T, so you don't have to worry about using USB Cables, slow loading times, or messing with syncing music libraries. In my personal experience, SP2000T does something in the background, because I'm hearing a minimal loss from using it as a Bluetooth DAC, and it sounds almost as good as playing files from its internal or external memory, and almost as good as using it as a USB DAC. If there's one word to describe this, it is coherency, SP2000T remains coherent, regardless of the usage scenario you want it for, having the same, stable signature. 
One little detail that I appreciate is that the glass back has a little LED mode that lights up as RED for normal OP-AMP mode, Orange for Tube Mode, and Cyan for Hybrid Mode. It can also light in different colors for confirming the bit depth of your music, red for redbook, green for 24-Bit files, and orange for 32Bit files. DSD files will give SP2000T a purple glow on that status bar at the back. You can expect full support for Hi-Res, DSD, DXD, and all of the fancy formats you can think of with SP2000T. This includes WAV, FLAC, Mp3, WMA, OGG, APE files, including CD files, ALAC, AAC, AIFF, DFF, DSF, and MQA files. The maximum bit depth allowed is 8kHz all the way to 384kHz, with 8-32 Bits per sample, and a DSD Native decoding up to DSD512, and DSD64, DSD128, DSD256, and DSD 512.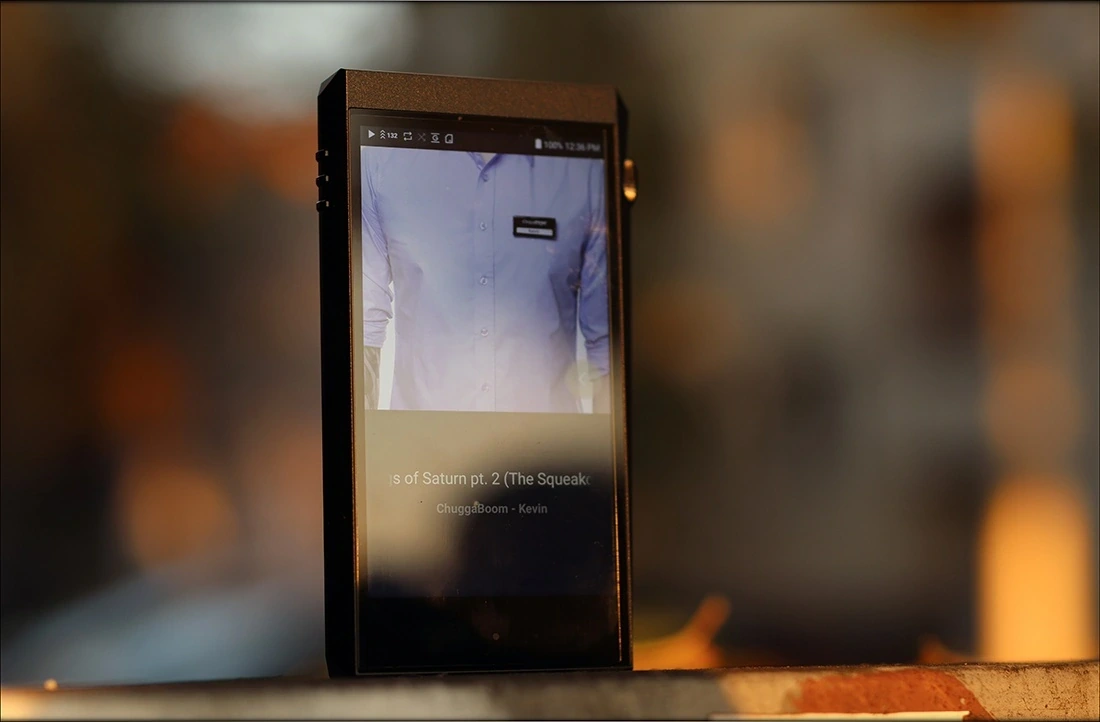 While experimenting with SP2000T and multiple USB Type-C Cables, I noticed that it sounds exactly the same regardless of what cables were used, so the Type-C USB port is fully isolated and won't introduce any noise regardless of what you're using to power it. I also noticed that the connection is stable with the default cable always, but with some dodgy cables I have around the home, it would disconnect if I'm using USB ports other than USB 2.0 ports, anything higher causing some disconnects, which I can attribute to the low quality USB Cables I have, which work just fine over USB 2.0 ports. The rule here is to have a high quality cable, like the default one, and if you're having trouble, try using USB 2.0 ports, which seem to work regardless of the cables. 
Sound Quality
We need to start by clarifying the fact that SP2000T has multiple sonic modes. This is not something you can ignore, since the whole selling point is that it can work both with a Tube AMP (nuTube), and a traditional OP-AMP, but also with a hybrid combination of both. Matching the OP-AMP / Tube with the proper filter can result in multiple signatures, which although come close to each other, are different enough for me to describe them. For today's review, I have been using a multitude of headphones, IEMs, and other equipment, with the most notable ones being HIFIMAN Ananda, Crosszone CZ-8A, Crosszone CZ-10, Sendy Audio Peacock, IMR Audio Opus Mia, Earsonics Corsa, and Audeze LCD-XC. I also have been switching back and forth with other Music Players, especially Astell & Kern SE180, iBasso DX240, iBasso DX300, Lotoo PAW 6000, and FiiO M11 PRO. SP2000T is undeniably special, and the company took out all the stops when designing it, and when tuning it, taking full advantage of all the tech inside SP2000T. As suggested by a friend, I tweaked and played with SP2000T until I found that the best combinations are as follows: OP-AMP with Min Phase Filter, Hybrid 50%Tube-50%OP-AMP with Hybrid Filter, and Tube Mode with Fast Roll-Off Filter.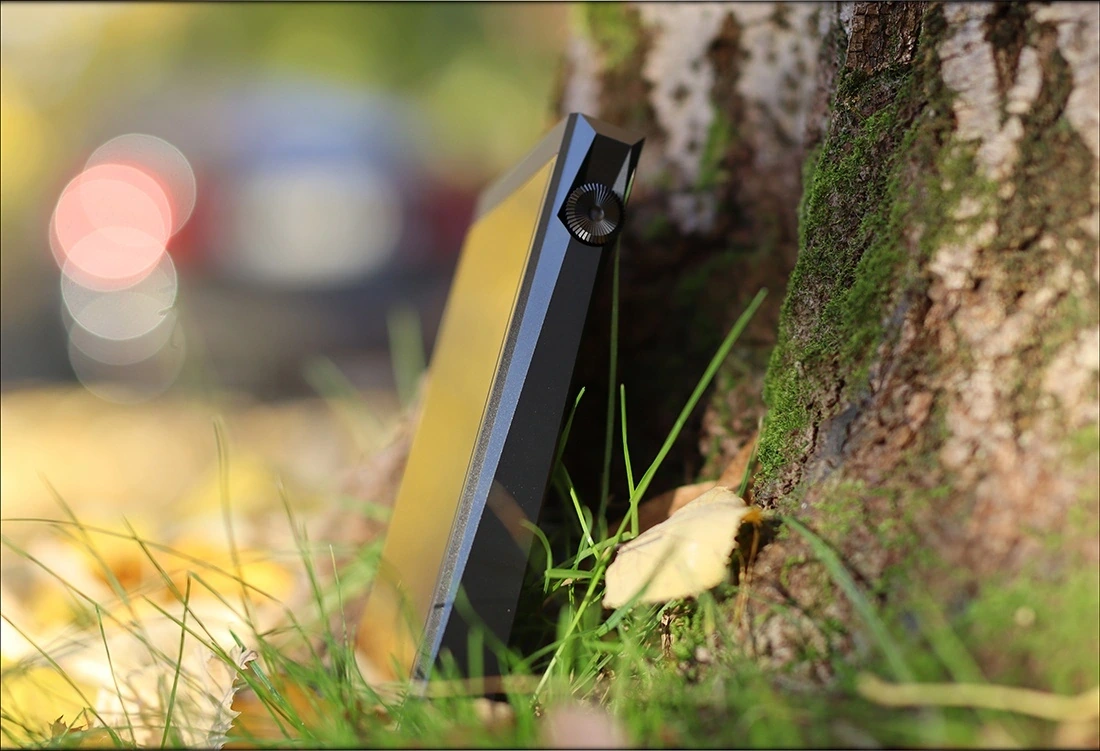 Astell & Kern SP2000T can generally be described as incredibly natural, with a full, deep and heavy bass, a clean, engaging and vivid midrange, and with a clean and airy treble. All my impressions were taken throughout an entire week, daily with adjustments and edits, using multiple IEMs and Headphones. Given the high price of SP2000T, and the complex nature of its output, I wanted to make sure I describe it perfectly with as little bias as possible. 
Since we'll be exploring three different signatures, I will be describing each, after which I will talk about the things they have in common. Since the OP-AMP signature should be the default one, I will be exploring it first, filtered through the Minimum Phase Filter. The overall signature is the clearest here, but the most analytical, with the best resolution that SP2000T has to offer, with the least texture and overdrive. The overall sound is clean, incredibly deep, and switching back and forth between filters, feels like the Minimum Phase offers more body to the sound here, effectively balancing it to have the Astell & Kern SP2000T sound. The bass has a full depth, with a beautiful impact with every headphone, and an extremely clean overall presentation. The midrange is really engaging and free of any overdrive, overtexture or overdrive. The midrange is the cleanest, having the most analytical and clean edge with the OP-AMP sound. You can also notice a lot of body to each instrument, something which compliments both acoustic-classical music, but EDM and electro-pop too. The treble with the OP-AMP mode engaged is clean and airy, with an outrageous extension in the upper treble. Especially with rock and metal music, it is extremely easy to notice those different cymbal hits, as SP2000T is incredibly dynamic and clean, and presents everything with outstanding nuance, and micro-detail. 
Next off, the full Tube mode is the purest analogue mode for SP2000T, a situation in which the sound is sweet and saturated with tasteful rich overtones, and the same excellent extension both in the treble and the bass, but with a much better texture to everything. Turning the NuTube on reminds me that we can have a pure analogue sound in portables, and listening to SP2000T in this mode feels like discovering the guitar the first time, playing my first few notes on a Guitar Tube AMP, the midrange is much more engaging and juicy, and the soundstage turns more holographic, with more separation between instruments, and a really sweet overtone to everything. Both male and female voices are really natural, but they also have a sweet tonality to them, while guitars in particular sound as they would in a real life situation. Most DAPs, especially entry-level ones, like FiiO M11 PRO sound digital and glary in comparison, whereas SP2000T with Tube Mode on sounds simply realistic. Transparency is actually better with the NuTube turned on, and it feels like it has better resolving abilities in raw detail, but it tends to have a slower decay speed than the OP-AMP. This creates the feeling of more body, a larger bass, a wider and a deeper soundstage, and a more natural sound, but slows down the overall speed of the sound. It is still plenty fast, and the attack – release time is quick enough for SP2000T to be able to face technical death metal bands with no strain. 
The Hybrid mode seems to draw the advantages of both the tube and OP-AMP modes, and you can tune how much of the "Tube" and "OP-AMP" is used in the hybrid mode. For testing this mode, I left the slider in the middle, and set the filter to hybrid. I most probably have been using SP2000T mostly in Hybrid and Tube mode, as I fell in love with the natural tonality, engaging presentation and sweet overtones it has in those two modes. The Hybrid mode switches the focus on the sub-bass rather than thickness and and general body of the sound, and also switches the hi-end focus on a sound that's as quick and airy. The overall refinement is improved compared to the Tube mode, and the Hybrid mode seems to draw both the body and warmth presented in the tube mode, as well as the technical prowess we can see in the solid state mode. SP2000T is able to play the forward aggressive guitars and drums for bands like Painted In Exile, all while playing the slow and nuanced keys on the background, and keep both of those well defined, creating the odd avant garde sensation that the band is trying to convey in their songs, like the masterpiece Alucard. 
Describing the overall sound of SP2000T, especially in relation to most other sources, the bass can be called deep, and earth shattering with SP2000T. Especially with special headphones that really need the extra push on the bottom end like Crosszone CZ-8A, and Sendy Audio Peacock, I can notice that SP2000T is able to deliver more impact and depth than most of the competition. The bottom end is natural in speed, and generally has a slightly long note decay, which favors both rock, metal but also Jazz and classical music. If you're a speed addict and listen to a lot of aggressive metal, including stuff like Infant Annihilator, Brain Drill or Attila, SP2000T can totally keep up with them as well, but will present each drum hit with the proper body and substance it has during a live performance. With Deep House, or Trap, you will be astounded by the endless waves of bass and fine nuance that SP2000T is able to render. The whole presentation is holographic, both deep and wide, and you can start to notice this right away from the bass, which tends to have a filling effect for all music. Bass guitars have the exact amount of gain and body they have when being played live, and they sound sweet, full, slightly thick and playful. 
The midrange is clean, revealing and exceedingly musical. I started to listen to some good old fashioned Rings Of Saturn, a band that combines coarse voices, with musical riffs and incredibly complex solos, to test the revealing abilities of SP2000T. It is able to easily reveal rich layers of guitars, all played at the same time, multiple voice lines sung at the same time, all while an aggressive drum pattern happens all across the sonic scape, and while sweet synth notes are being played on a slow tempo throughout the song. The revealing ability and micro-detail presentation of SP2000T is incredible, and the nuance is incredible as well. I usually have a hard time listening to Rings Of Saturn if the source can't really separate the different guitars well enough, or if it can't resolve the cymbal crashes well enough, but SP2000T proves to be a master of instrument separation and clarity. We can't keep the fun only for rock and metal, and with singers like Jill Tracy, SP2000T reveals a really natural tonality for voices, but also a good amount of body and substance. This is something I mention a lot throughout the review of SP2000T, but it really has a good amount of body without being too thick or dark, just some nice smooth body and good substance to music. Most listeners and Astell & Kern enthusiasts go for those DAPs thanks to the sweet bass, and excellent midrange. I would call SP2000T the most musical DAP I heard to date, it is really musical, vivid and clean. I would be willing to say that it does a big favor to wellr recorded music, by presenting it with all the detail and color it should have like Die Antwoord – Enter The Ninja, but poorly recorded music sounds excellent as well, and with SP2000T, I am finding myself having a blast listening to some rap like Stromae – Humain A L'Eau, or Hollywood Undead – Everywhere I go, where around 1:21, SP2000T reveals a really nice effect in the left ear that I haven't really noticed with any other source before. 
Music is nothing without some controversy, so I switched to a band that uses extreme synth patterns, along with what is often called one of the weirdest voices of all times – Mindless Self Indulgence. SP2000T shows excellent ability for playing cymbals, but they are always on the smoother end when it comes to textures, so SP2000T is never fatiguing. This being said, it has lots of energy and presence in the treble, doesn't sound rolled off, and the treble isn't pushed behind other instruments, if it wasn't intended in the recording for it to be as such. With songs like System Of A Down – Forest, the cymbals are always there, played right next to the guitars and the voice, as their album Toxicity is recorded and mastered to be loud and forward. I love how SP2000T can play one of the most aggressive songs of all time, but with such a slightly smooth texture to the cymbals, so that they are impactful, vivid and bitey, but not harsh, metallic or fatiguing. Even on songs like System Of A Down – NuGuns, the solo at 1:31, the acoustic guitar is presented with all the bite and sparkle it should have live, while background guitars continue playing different tunes in each ear, and the drums are presented frantically with a ton of energy, as was intended by the band.
Regardless of the Tube Mode used, SP2000T is always incredibly dynamic, and can present songs that are mastered with extremely little dynamic range as engaging, colorful, vivid and detailed. Most sources do just fine with extremely well recorded music, and start distorting and causing odd artifacts with extremely compressed music like Andrew W K – Ready To Die, while SP2000T is literally capable of presenting every instrument well defined, from the quietest to the loudest volume, even with almost no dynamic range in the mix. There's zero distortion regardless of volume, and what I found best about SP2000T is that it has absolutely the same performance for all volumes. With most DAPs, as well as headphones, you get results that it sounds better either at loud or quiet or medium volumes. SP2000T is not like that, it is made to sound perfect at all volumes. Given the price, it is not surprising, but this should be written as an engineering feature, because it is rare for a DAP to have the headroom and sonics designed so well that it won't force you to enjoy music at a certain volume, but it will let you select that volume. 
Comparisons
Since SP2000T is priced at the high-end level, it needs to be compared to all the best DAPs that I reviewed over the years. This includes iBasso DX300 and DX220 MAX, Lotto PAW6000, Astell & Kern SE180, Cyrus One Cast and Mytek Brooklyn DAC+. We are looking at a portable music player that has the ability to replace your entire music system, DAC + Headphone AMP, and which can drive needy headphones, which is why I included two full desktop pieces of equipment. I wish I could have included a desktop DAP from FiiO like their M15 and M17, but unfortunately they decided to lower the availability and increase the price of their DAPs, and M17 in particular has a noise source inside, the cooling fan, which stands against the whole idea of SP2000T's design to be noise-free. As long as you appreciate a noise-free experience from your music, SP2000T will provide a more fun trip for you, along with better sonics than either M15 or M17.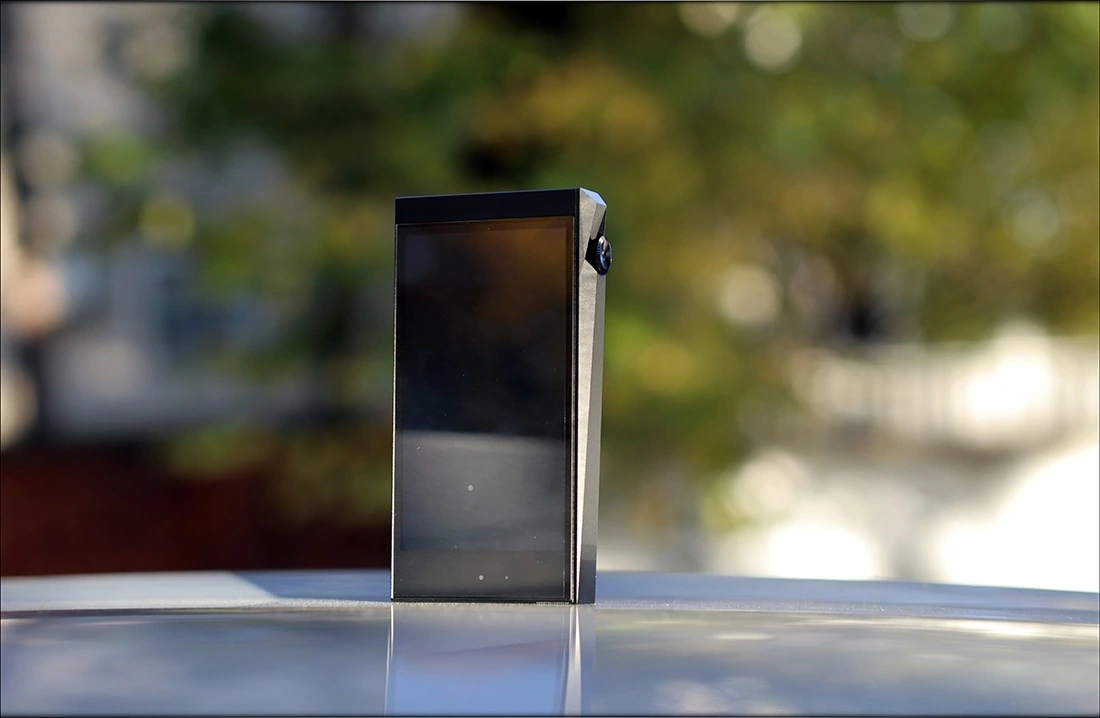 Astell & Kern A&Ultima SP2000T vs Lotoo Paw 6000 (2500 USD vs 1200 USD) – There are huge differences in the design and performance of PAW6K and SP2000T, but also in the price of the two. The overall depth and speed is better on SP2000T, 6K being a softer sounding DAP with more emphasis on fine nuance and a splashy presentation. There's more dynamic in SP2000T's sound, with more impact and slam, but PAW6K can sound a bit more soft and refined at times. If you're looking for a lot of body in your music, along with a strong emphasis on impact, an organic texture, and an airy treble, then SP2000T should be your guy. The actual raw detail level is rather close between them, and while SP2000T holds the edge for sure, PAW6K's softness helps if your headphones / IEMs sound edgy already. SP2000T sounds beautiful with absolutely everything it is paired with, and has more Streaming features, Wifi, Tidal, and such, while PAW6K has an easier to use, albeit slightly less powerful EQ implementation. Driving power is higher on SP2000T, as it can handle very hard to drive headphones like HIFIMAN ARya Stealth better, and it has a lower noise floor as well, handling very sensitive IEMs with no background noise or hissing. 
Astell & Kern A&Ultima SP2000T vs Cyrus One Cast (2500 USD vs 2000 USD) – If you are reading this comparison, you may already be lamenting about why am I even doing it, well, it is because I was asked to by many readers. The overall device, as I have them side by side, is much smaller on SP2000T. The DAC performance, and AMP performance is better on SP2000T, for driving headphones. It has more body, more depth, more slam, and better control with the sub-bass and the bass. This being said, while both can be excellent DACs and Headphone AMPs, One Cast has a high efficiency, Class D Power Amplifier for speakers inside, and for the price you're paying for it, you get one of the cleanest, most controlled speaker AMPs you could get around the price, plus it has a Phono PRE as well. I personally find them equally enjoyable for headphones, because Cyrus One Cast is convenient as my main AMP in my desktop setup, but if I was paying attention to the sonics only, or using IEMs, SP2000T wins hands-down. Cyrus One Cast is not weak in any way, and I find it a beautiful media center, it just happens that when you refine a portable music player, as Astell & Kern did, you end up with a product like SP2000T, a DAP that can beat most desktop equipment out there, even that priced at the same point as SP2000T. 
Astell & Kern A&Ultima SP2000T vs iBasso DX220 MAX (2500 USD vs 1880 USD) – The biggest difference here is evident, and although the pricing is rather close, DX220 MAX is much heavier, much thicker, much bigger and less portable than SP2000T, needing a special power converter for charging, and not ideally portable as a DAP. The overall interface is smoother and quicker on SP2000T, and it offers better support for streaming and other bells and whistles, like acting as an LDAC Bluetooth receiver. DX220MAX is a big time honeymoon wow factor DAP, which means that it impresses a lot at first, but once you figure out that it is not entirely practical, you use it mostly at home. SP2000T, on the other hand, will keep impressing you with every chance it has, and never gives you up, never lets you down. SP2000T is practical for everyday use, and it is currently in top 3 my most used DAPs, as well as the most practical DAPs that I know of. In terms of sonics, DX220 MAX actually sounds a bit softer than SP2000T, and SP2000T ends up sounding more textured, more punchy in the sub-bass, with more slam and impact, DX220 MAX is softer and has a bit more thickness in the midrange, where SP2000T sounds more natural. DX220 MAX has a smoother treble, where SP2000T has more sparkle and air in the treble. SP2000T sounds more lively and natural, more vivid, wider, while DX220 MAX sounds a bit deeper and more forward in the voices. Detail resolving abilities are better on SP2000T. 
Astell & Kern A&Ultima SP2000T vs Astell & Kern A&Futura SE180 (2500 USD vs 1500 USD) – I feel tricky about saving this for almost last, because this is the most complicated comparison, but the comparison I have spent the most thinking about while writing about SP2000T. The overall detail and clarity is similar between the two, but SP2000T tends to have more bottom end, more slam and more bass. It also tends to have a slightly more sparkly treble, and a more colorful, more vivid midrange than SE180. For this comparison I have been using the SEM 2 Module for SE180, and during all tests, SP2000T has more warmth and a more pleasing tonality to the midrange than SE180. SE180 ends up being slightly more analytical though, and although SP2000T has more personality, SE180 is not that far behind, and at times it presents music with similar width and depth. As for DAPs, I prefer SP2000T because it has 3 navigation buttons, against the one navigation button on SE180, and it comes with a case from the factory, which is a huge plus since third party cases for SE180 are rare. Both have excellent background noise control, and both have virtually no hiss with sensitive IEMS. Although SP2000T is more pleasing tonally, especially with the Tube Mode On, until the Tube warms up, it tends to have a less impressive sound, so you need to do a warm-up ritual with it, while SE180 is good to go as soon as it turns on, making it slightly more convenient. At the end of the day, for pure music quality alone, SP2000T is indeed a bit better, but if you're looking for an excellent all-rounder DAP, SE180 is no slouch and I actually end up using it as much as SP2000T, both being in the top 5 DAPs I heard to this date. 
Astell & Kern A&Ultima SP2000T vs iBasso DX300 (AMP12) (2500 USD vs 1200 USD) – While I liked DX300 quite a bit, many users pointed out that the smartphone-like shape isn't exactly what they're looking for, so for all those users, SP2000T should be a much better fit, both ergonomically and as a concept. iBasso has a more open OS system, where you can install more apps, but in all honesty, for apps I'm still using my smartphone, and I want a DAP mostly for music, so even on DX300 I mostly just open the music app or Tidal. This means that for most music lovers, SP2000T and DX300 will be similar in terms of abilities. As a friend pointed out, with AMP12, DX300 can be similar to SPO2000T in some ways, especially in the sense that both have a really natural, analogue-like sound, with tons of detail and personality. SP2000T has a more holographic, wider soundstage, which added on the already large stage of DX300 is quite amazing to hear. SP2000T has more focus on the sub-lows, where DX300 has more focus on the mids, and presents music more forward, more aggressive, SP2000T sounding more relaxed, smoother and natural. SP2000T has the Tube Mode, which adds to the amount of odd harmonics, creating a really musical experience, where DX300 tends to be slightly more analytic in the midrange. SP2000T tends to sound fuller, deeper and more controlled, and also has a higher maximum volume, more driving power, and a slightly lower noise floor / background noise. since if you read my DX300 review, those were great on DX300, it should be clear just how good SP2000T must be. 
Astell & Kern A&Ultima SP2000T vs Mytek Brooklyn DAC+ (2500 USD vs 2000 USD) – We have a really hard quest on our hands here, because I actually end up preferring the sound of SP2000T over the Brooklyn DAC+ every single time, and in every single scenario. It sounds better driving single ended headphones, it sounds better driving balanced headphones, and even used as a DAC, it has a better overall sonic presentation, which is more natural, more detailed, and has less background noise. While Mytek's creation is no slouch, the technological advancements and refinement that Astell & Kern brings to the table is huge. They are able to beat a high-end DAC / AMP at their own game, with a portable music player. Even using SP2000T as a USB DAC, it still has less background noise, better clarity, detail, and a more holographic soundstage, with better overall bass depth and treble extension that Mytek Brooklyn DAC+, revealing just how far we've come in the last few years with those portables. 
Pairing 
Since SP2000T is a high-end music player, I brought pairings again, and this time even more than I added to me SE180 review, so this time we have pairings with both hard to drive IEMs, as well as headphones, including Unique Melody MESt Mk2, Audeze Euclid, Sivga Peacock, Campfire Ara, and Crosszone CZ-10. If you're curious for more pairings or more comparisons, don't be shy and leave a comment, I'm always around, and with an arsenal of over 400 product reviews to date, I may be able to help. 
Astell & Kern A & Ultima SP 2000 T + Campfire Audio Ara (2500 USD + 1300 USD) – Where some listeners found the Ara to be a bit too linear and neutral for their tastes, SP2000T actually gives them a really punchy and deep bass, with great slam and a ton of dynamics. For an IEM, Ara sounds like an open-back headphone, or a set of high-end Vector Speakers, it is simply colorful, punchy and natural. I love the overall soundstage too, and while Campfire Audio is generally known for their soundstage, SP2000T generally has this wide / holographic presentation that it infuses to anything it drives, giving Ara a really engaging and fun presentation, to the point where I would consider this to be an end-game setup for this year, and posting this review so close to the end of 2021, if I had to award any pairing a "pair of the year" award, SP2000T + Campfire Ara would be in top 3 contestants. 
Astell & Kern A & Ultima SP 2000 T + Crosszone CZ-10 (2500 USD + 900 USD) – I know I commented on this in the SE180 review, but Crosszone Headphones transform into something else entirely when powered by Astell & KERN DAPs, SP2000T being no exception. The overall bass and depth is something else entirely, and SP2000T, really enriches the midrange of CZ-10. I just received the Crosszone CZ-8A and I have been noticing the same effect, where the bass and midrange are something really different with A&K DAPs, and those Crosszone headphones reach a point where I consider them proper end-game headphones. Not only that, but with a soundstage like HD800S, yet warmth and bass slam like LCD-2C, CZ-10 is a real wonder to listen to. 
Astell & Kern A & Ultima SP 2000 T + Unique Melody MEST MK2 (2500 USD + 1500 USD) – Mest MK2 is one of those IEMS that really sound beautiful but do not need a lot of power or a specific source. I added it to this list because the pairing has one of the most vivid and detailed midranges I've heard in ages, plus a really full and clean bass. MEST usually has a pumpy, but not very full bass, with SP2000T, the bass becomes fuller, deeper and better controlled. SP2000T also has an effect on making the midrange of MEST 2 really colorful and empowered with micro detail. 
Astell & Kern A & Ultima SP 2000 T + Sendy Audio Peacock (2500 USD + 1500 USD) – I was surprised that my video review of the Peacock was not received as well as the full written review, especially as I have been using them more and more, and I feel like they're under appreciated for their sound. It is very possible that those who didn't like the Peacock never tried them with a proper source, so I'm willing to say that SP2000T is able to power them the best out of all the DAPs I heard to date, giving them the most natural midrange, deepest bass, and most sparkly, yet controlled treble. There's a natural sense of dynamics, and the detail is incredibly good too, creating a signature that can never be boring for the Peacock. 
Astell & Kern A & Ultima SP 2000 T + Audeze Euclid Planar IEMs (2500 USD + 1300 USD) – Euclid displays one of the largest improvement when paired with SP2000T compared to other DAPs thanks to the organic, smooth and natural midrange that only SP2000T has. There's more than enough power for the Euclid, but the dynamics are excellent, the detailing is also superb, so there's nothing that SP2000T can't do with the Euclid. For those who aren't satisfied with the sound, even after SP2000T does its magic for the midrange and the bass, then you can engage some user friendly EQ on SP2000T, and you'll hear a delicious amount of bass, as it has a higher headroom than most competition, so you can feel free to pump the bass (lowering the master), until you get Euclid to sound exactly as you want. 
Value and Conclusion
If you reach that point where you want just the best thing you can get, and a bug-free experience, you know you're willing to pay whatever it takes to get it. I'm personally fed up with having to deal with buggy software, but not necessarily from audio, but smartphones and other desktop hardware I've been using. There is a single fan in my desktop computer that buzzes, and when that happens, it distracts me from music, and gets on my nerves. The downside is that I would have to replace 12 fans one by one to check out which is the problematic one, and it breaks my heart knowing I have to do that instead of sharing those awesome reviews with you. Back to the value of SP2000T, its price is high, at 2500 USD, but the value is good, because the company actually delivers what it promises and keeps SP2000T above the competition, they keep it as good as promised.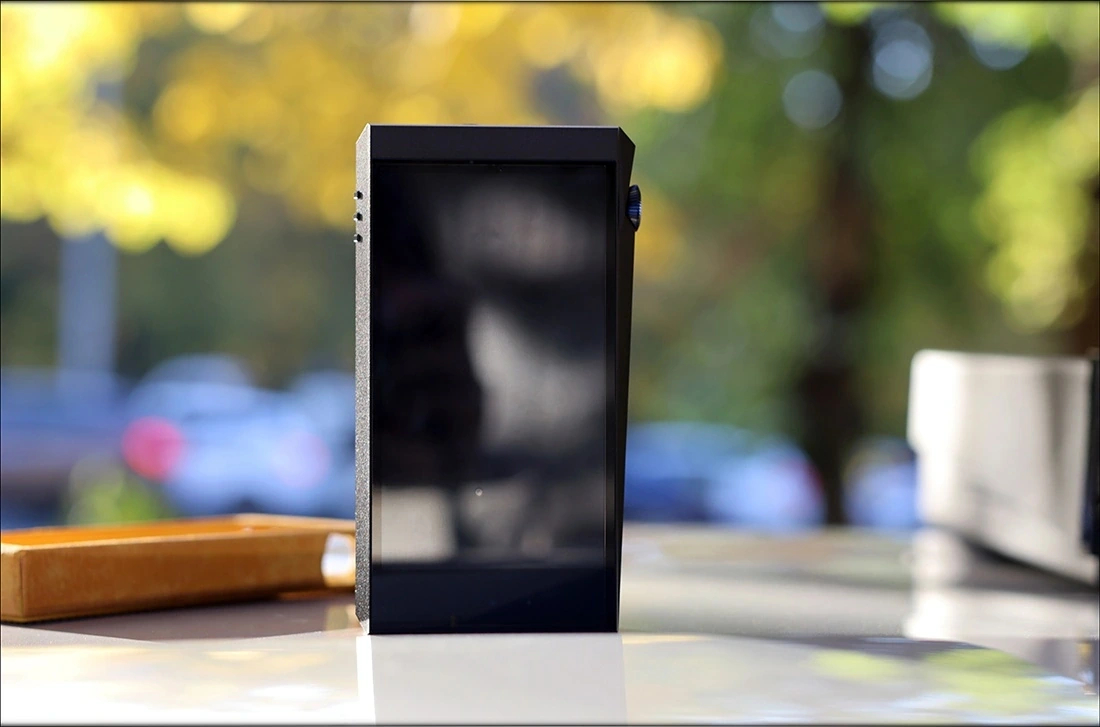 The package is fit for a flagship music player, and so is the overall presentation, the software, the build quality, and the support we receive from Astell & Kern. The sound is something else entirely, building upon and improving the sound that even SE180 managed to deliver, and placing SP2000T above all competition I heard to date, that tube magic being something else entirely. I feel compelled to add SP2000T to Audiophile-Heaven's Hall Of Fame as the best DAP of 2021, and crown it a king, both a marvel of engineering and sonic design. I can't wait to hear what other products Astell & Kern has in store, and how the market will be changed by it, as other companies will have to keep up and deliver something to compete with SP2000T.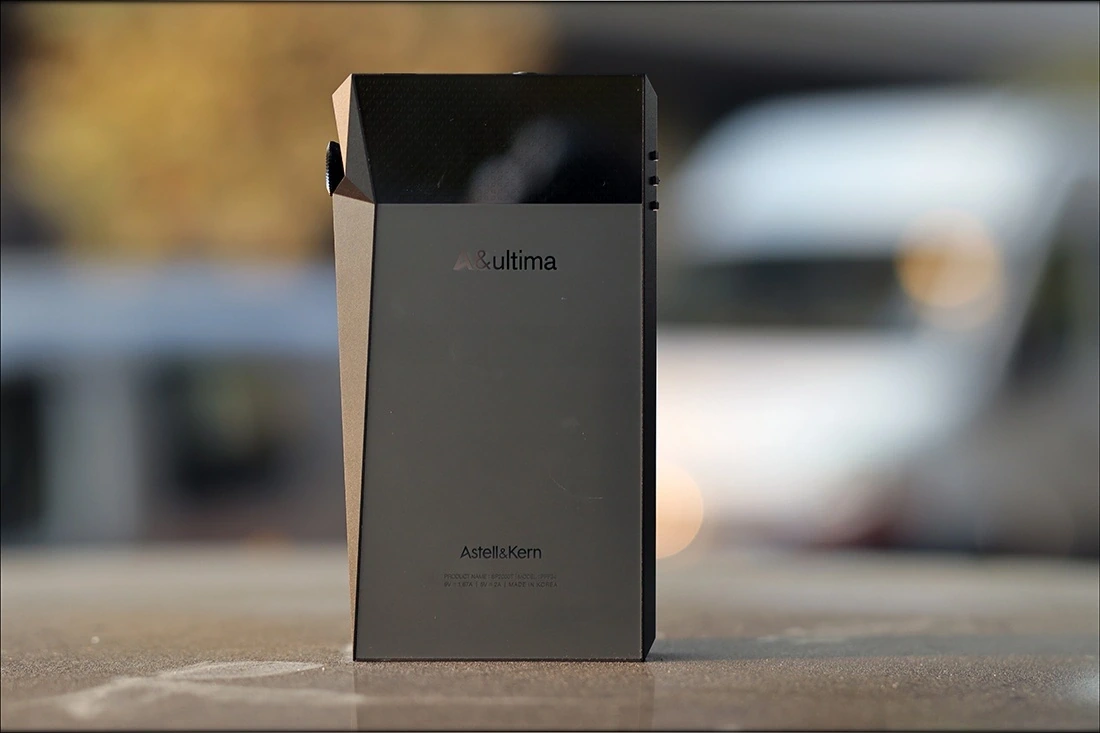 At the end of today's full written review, if you're looking for a music player that has support for any function you may desire, a music player that is stable, and which will be able to serve you for almost a decade, providing sweet music, MQA support, DSD support, and a beautiful, natural, organic sound, then Astell & Kern A&Ultima SP2000T is the obvious choice to go for right now. 
Product Link
You can grab one from www.amazon.com here: https://amzn.to/3H8Pwrc
If you're in the UK, you can grab one from www.amazon.co.uk here: https://amzn.to/3sxncL2
And if you're from Europe, you can grab one from www.amazon.de here: https://amzn.to/3poQidt
---
--- Please remember to stay safe, and always have fun while listening to music!---
 - If you have a dime to spare, please donate, and help us! It would make the day brighter for me and my wife- 
---
Full Playlist used for this review
We listened to more songs than those named in this playlist, but those are excellent for identifying a sonic signature.  I recommend trying most of the songs from this playlist, especially if you're searching for new music! The playlists are different for Spotify, Tidal and Youtube, and based on the songs I enjoy and are available on each!
https://www.youtube.com/playlist?list=PL_cjBXGmwSHSdGcwuc_bKbBDGHL4QvYBu
https://open.spotify.com/playlist/5J3oloz8Riy9LxEGenOjQ0?si=979ba4f082414be7
https://tidal.com/browse/playlist/330fd544-8e5b-4839-bd35-676b2edbb3d5
--- Contact Us ---





---