Astell & Kern A&Futura SE180 Music Player – Alpha DAP Incoming
This one is going to be good, a DAP costing about 1500 USD, with replaceable DAC / AMP modules, and with Astell & Kern software, so today's review will be a full fledged, full-length one, with comparisons between SE180 and iBasso DX 300 (1200 USD), Lotoo Paw 6000 (1200 USD), HIFIMAN R2R2000 (2500 USD), FiiO M11 PRO (650 USD), and QLS QA 361 (800 USD). Since we're looking at a high-end DAP with tons of driving abilities, I will be doing pairings (Yay!), with Sendy Audio Peacock, Campfire Audio ARA, and Crosszone CZ-10.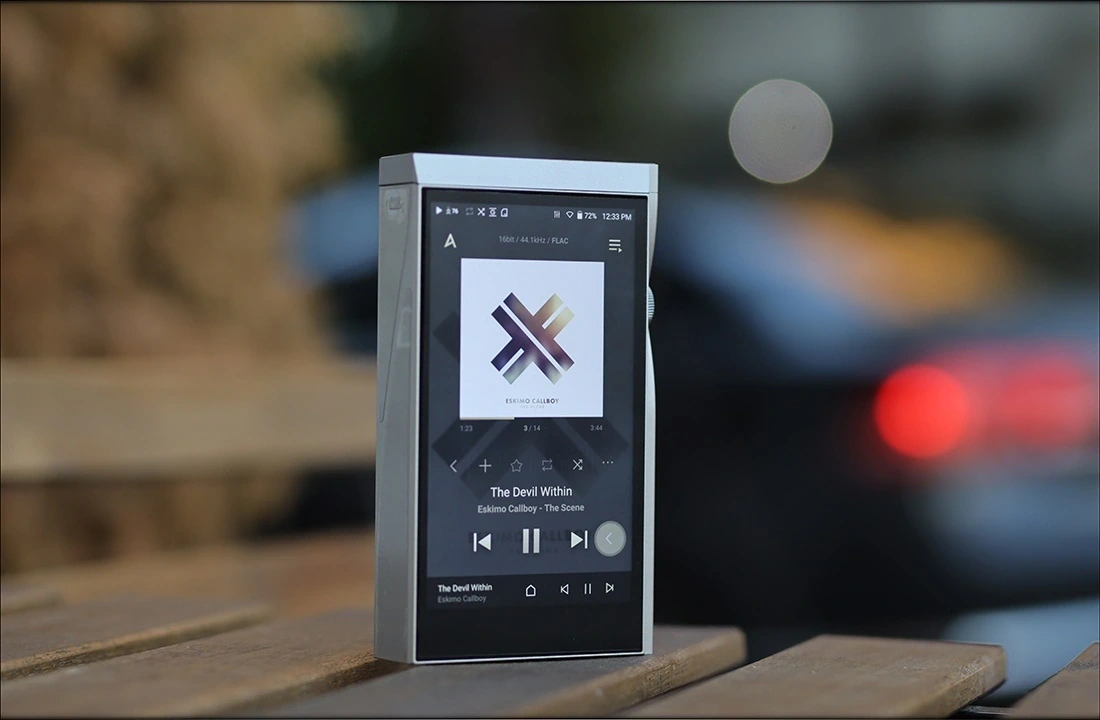 Introduction
This is the first time I am reviewing a product made by Astell & Kern, so I want to mention that they are the big bosses of Audio in general, with their DAPs being the most requested, most wanted in general, and considered the most premium. Over the years, they had provided the DAPs with the least recalled units, and although they do not have a strong presence in audio forums, they do provide help for every user. This being said, their DAPs and music players are usually quite expensive, so premium does come with a price. In all honesty, I never saw an Astell & Kern or A&Futura user that wasn't happy with their purchase, so it is intriguing to see what the hype is all about and whether I'll enjoy it as much as all the other music lovers out there. One little mention that I should be making is that they will provide a warranty to match the price, so you don't have to worry when purchasing one of their DAPs about whether it will be supported properly or not. 
It should be noted that I have absolutely no affiliation with Astell & Kern. I'd like to thank Astell & Kern for providing the sample for this review. This review reflects my personal experience with the Astell&Kern A&Futura SE180. Every opinion expressed is mine and I stand by it. The purpose of this review is to help those interested in A&Futura SE180 find their next music companion. 
Product Link
You can grab one from www.amazon.com here: https://amzn.to/3jvgd0h
If you're in the UK, you can grab one from www.amazon.co.uk here: https://amzn.to/3Du9WtB
And if you're from Europe, you can grab one from www.amazon.de here: https://amzn.to/3zAQ31O
Package & Unboxing
The unboxing experience is quite unique, and while not as flashy as that of DX300, it is quite premium too. Astell & Kern does not include a carrying case with SE180, and there is none available right now, not even from Miter, but they do include protectors for every edge and side of SE180, and you'll have to apply those yourself.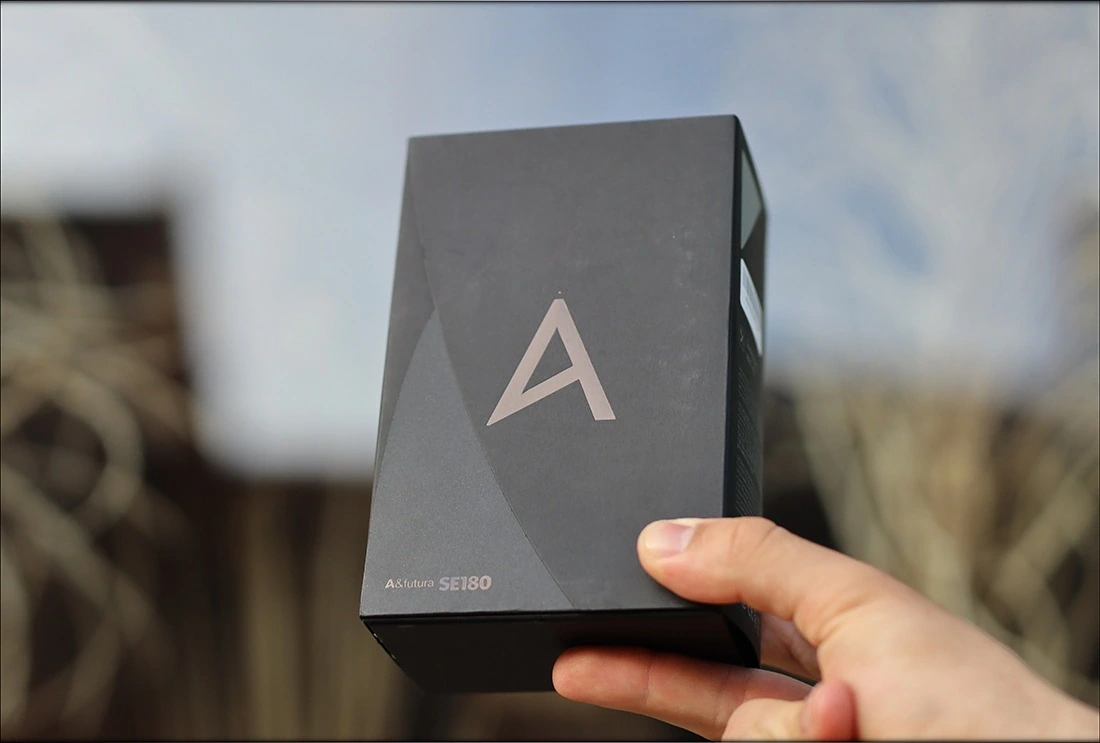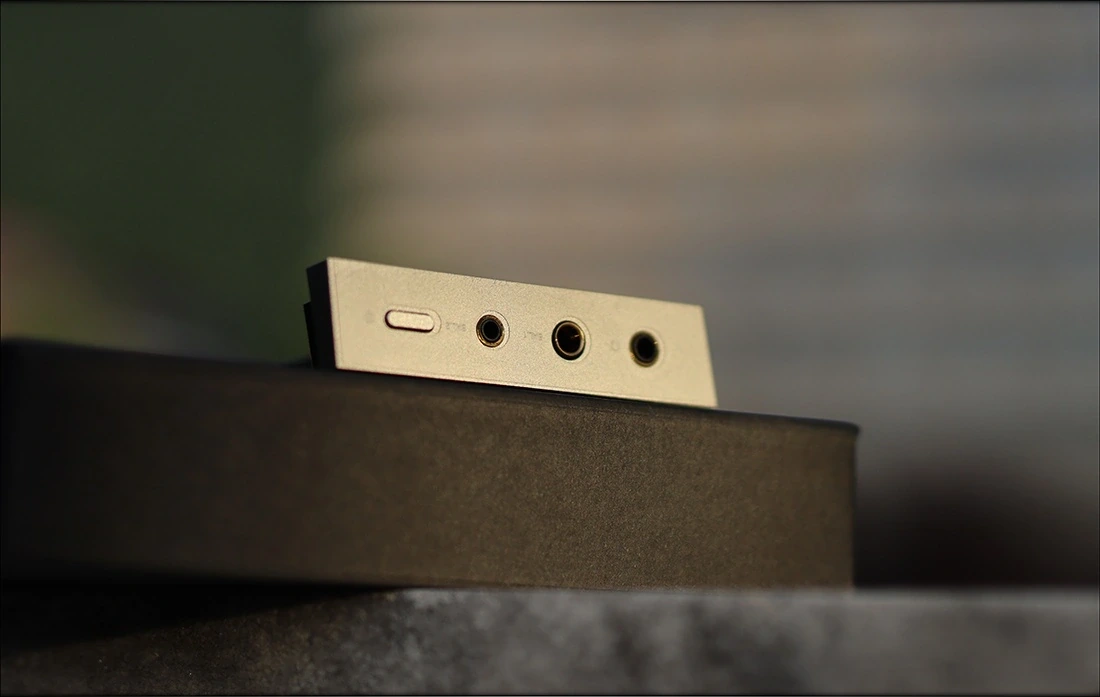 I apologize for the rest of the review, but this will be a long one, as I have been having a unique experience with SE180, and I hope my review helps you with questions you may have about the DAP, the behavior is quite different from all the other DAPs I tested to date in many ways. 
Build Quality/Aesthetics/Functionality
Startin with the build, SE180 is a tank of a DAP. Not only quite large, but also with pretty sharp edges, it is really well built. I've seen a lot of people asking about a case, and unfortunately, they don't have one, but it comes with some really high quality protectors that you apply to it. All protectors are matte, opposed to all the DAPs that come with Glossy protectors, including the one for the display. 
AK SE180 has absolutely no buttons for playback, which can be a bit unusual at first, and which makes navigation and usage a bit different than what I'm used to. The behavior of the software system regarding folder navigation also makes me change the folder more often than on other players, but at the end of the day I find myself discovering more music this way. 
I've seen a lot of talk about the battery of SE180, so I gave it more time than I do with my usual DAP review, but found the battery life to be quite excellent, with a drain of around 10%-12% per hour, using the 4.4mm output, at 130/150 volume, Dual DAC, Maximum Brightness and changing songs with every song. This is about as good as DX300, Lotto Paw6000, and other flagship DAPs I have reviewed so far. Under maximum consumption scenarios, I was able to get around 9-10 hours of battery life, which is really good, as most folks won't be listening this loud, nor change the songs this much, and so on. This is the maximum realistic consumption I was able to experience. One thing I noticed about the battery life, though, is that it was not consistent for the first few cycles. First three or five charge cycles started as 12 hours, 7 hours, 8 hours, 7 hours, 10 hours, 10 hours, and since then I am able to get around 9-10 hours per charge in my maximum burn scenario. The battery life changing from the first charge means that the OS is adjusting to it, it is something normal for certain systems to optimise the life they can get out of a battery to the maximum.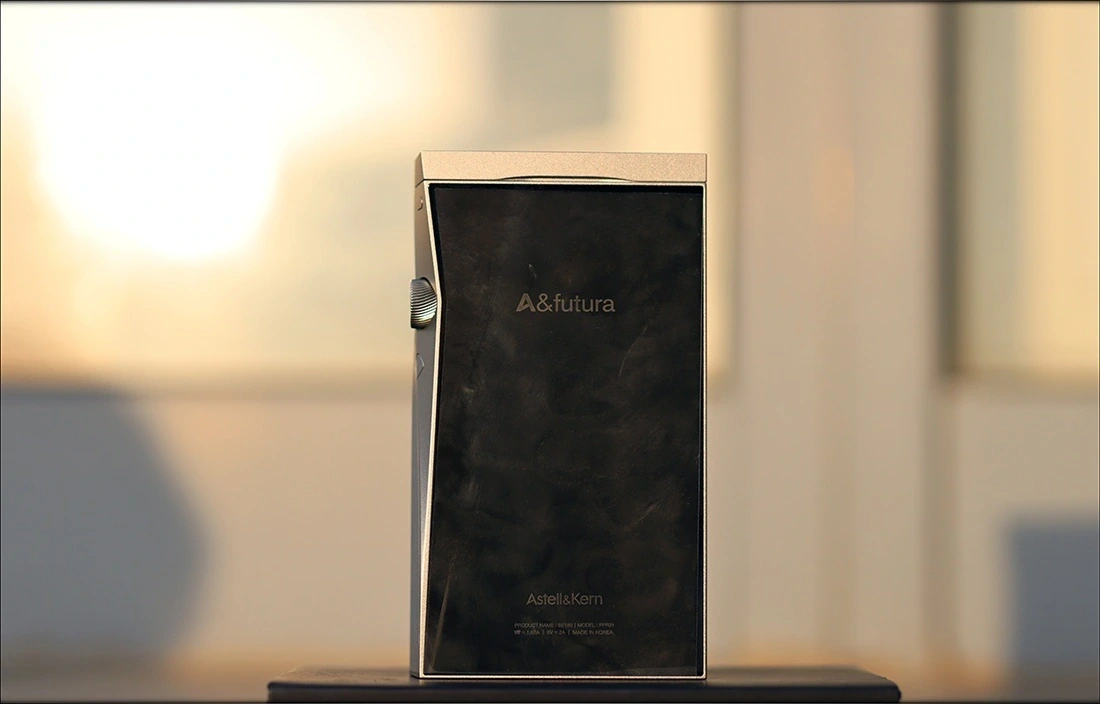 Astell & Kern proves their ability to design a modern DAP by having support for all the fancy features we love, like Balanced output (both 2.5mm and 4.4mm), Single Ended 3.5mm output, MQA support, aptX and LDAC support, both for sending signal and for receiving signal. We basically see all bases covered, and this includes file type support for Flac and DSD files. We also have replaceable DAC/AMP modules which you can use to flavor the sound, and AK is probably the only company that offers options to replace both, not just the DAC.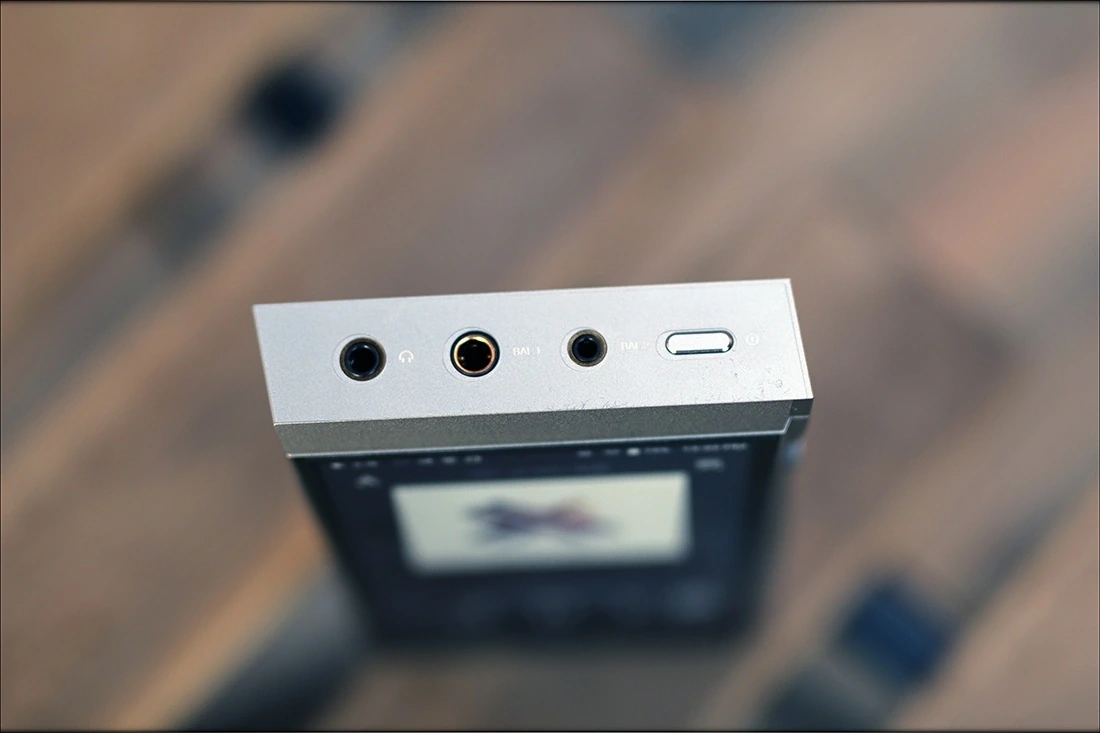 The 5″ design is enough for navigation, and there are some bezels that help reject unwanted touch inputs. We're looking at a fat looking DAP with a thickness of 20mm, so nothing like a 6-9 mm phone. The LED around the volume wheel changes colors depending on what the depth of the file is, and we get red for 16 bit FLAC files, green for 24 bit, blue for 32 bit, and purple for DSD. If you don't like the presentation, you can disable the LED entirely. Although we don't get our typical playback buttons, we do have one button that controls the playback, and it can do a play/pause for one click, double click to go forward, and three clicks to go backward. I found using it to be a bit different because it sits flush with the rest of the DAP and it is hard to feel for it while using the SE180 Pocketed. 
The replaceable DAC/AMP modules do not require a screwdriver, but instead you have to push on the two buttons at the top of the SE180. Both modules available right now, SEP1 and SEP2 feature the same outputs, and a power button, and all outputs can either be used as a headphone output, or true line out. SEP1 comes with ES9038PRO, while SEP2 comes with dual AK4497EQ DACs. They both have 1 OHM of output impedance on Single ended, and 1.5 OHM output impedance on the balanced output. 
I personally prefer the shape / ergonomics of both the Paw 6000 which is smaller and more rounded, and the DX300 which is more rounded, but larger, at least in theory. In practice, I have an excellent grip on SE180, and despite it weighing 280 grams, I like the way it has those matte protectors on all sides, so I can use it without a case, but with peace of mind. Really well done for Astell & Kern. None of the surfaces that are exposed gathered any scratches and I used it outdoors a ton. All in all, it is practical, but large. I have large hands. I have a harder time navigating the smaller PAW6000. SE180 is pretty much ideal for my hands. I personally am also thrilled by the fact that AK SE180 uses Type-C connectors between the AMP module and the DAP as those are easy to replace even years after it stops being supported by anyone officially.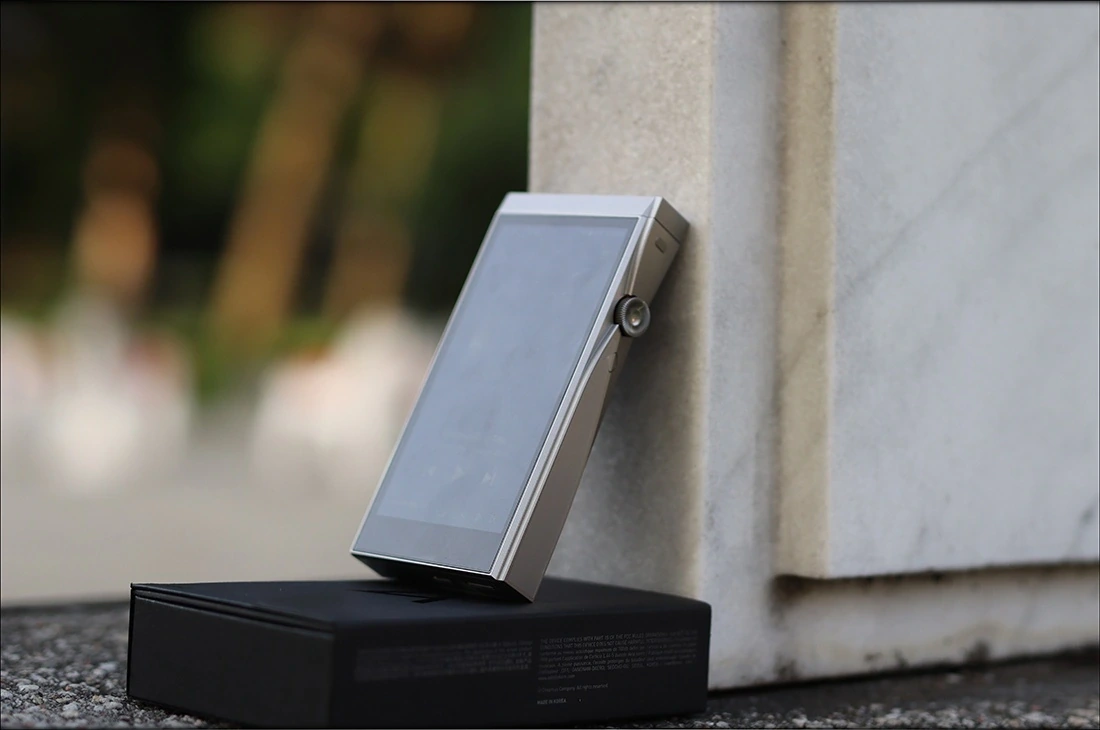 Astell & Kern are quite different from FiiO, as Astell & Kern does not brag too much about the extra features of their DAPs, but SE180 supports fast charging, and battery charges really quickly with the Xiaomi Charger I have from my Black Shark 4, and I'm seeing the battery go from about half to about full in about one hour, which is in line with their around 3 hours for full charge on Fast charge. 
I did not use the bluetooth much with SE180. It is awesome to have, but for using it to pair with a bluetooth headphone would be wasteful, and to use it as a receiver would be kinda fun, but at the same time I want a DAP to disconnect from the world of my smartphone and notifications, I don't want those notifications pushed on SE180. During the time I tested its Bluetooth performance I got zero dropouts, zero issues. Same for the Wifi experience, it auto updates itself, and supports ROON too with the latest update. It downloads with a speed of about 5 MB / s for updates, and up to 10 MB/s for music, at least as far as I can tell. 
Softwar
The first thing I want to mention is that both modules and the DAP itself supports all kinds of files, including FLAC, WAV, FLAC, WMA, OGG, MP3, ALAC, AAC, AIFF, DSF, DFF, MQA, and DSD. SEP2, the module with the AKM chip, goes as high as DSD512, while SEP1 goes as high as DSD256. In practice, I found none of my most listened to albums in DSD512 available online, so it does not make for an interesting test for me. What does make an interesting test for me is support for multi-language FLAC files, including Japanese, Turk, and Russian, and support for MP3, or badly encoded music files. SE180 has no trouble browsing through everything, including odd characters from other languages. The battery life is similar with both modules installed. 
We have 256 GB of internal memory, and support for microSD cards up to 1 TB. The display has a crisp resolution of 1920*1080, which looks extremely sharp. The overall system is generally very responsive, and in line with most devices running at 60 Hz (seeing it next to my Black Shark 4 that runs at 144 Hz, I can see why most DAPs are called slow by smartphone users).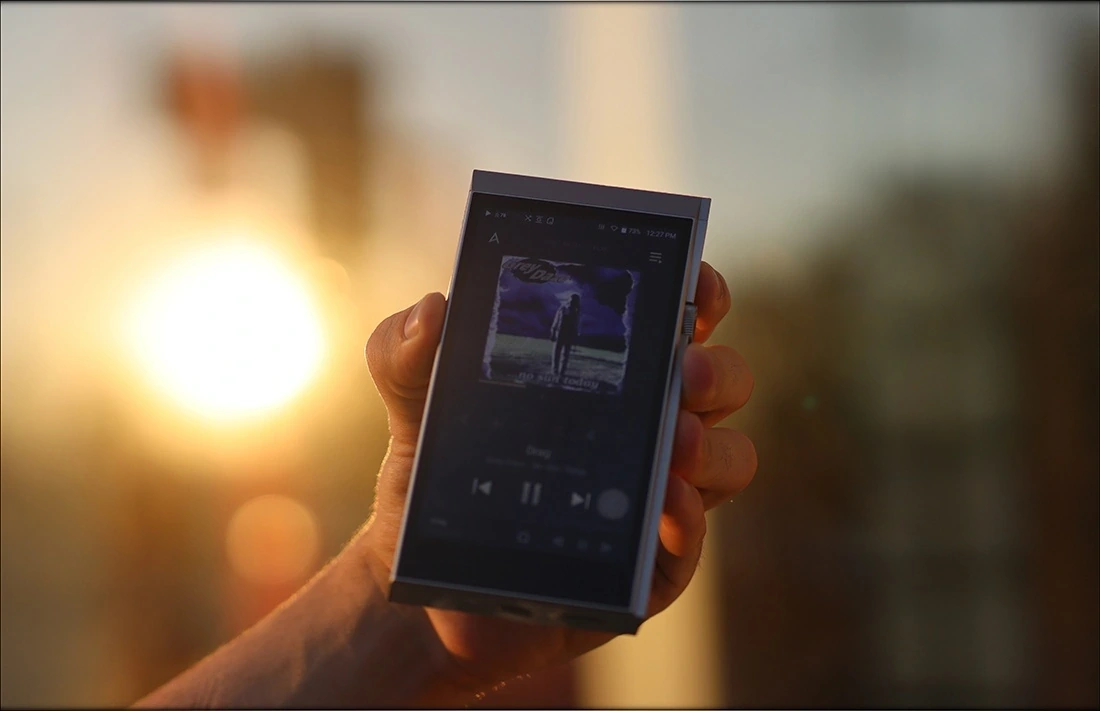 If you're coming from a smartphone, you need to enable the floating back button, which will make browsing the SE180 a breeze and a whole new fun experience. In the main playing screen, there is a seek bar that you can press, but it is fairly small and easy to miss if you're not paying attention. I have only used folder browsing, but tested it and SE180 sees all my tags correctly. I just find it easier to navigate my folders as I have a neat way of ordering music. The EQ function is also surprisingly good, and a must mention. We have either a main EQ mode, or an advanced one, and honestly I prefer using the main one which has 20 sliders, and precise 0.1 adjustments to adjust the EQ. Using the EQ drops the main sound volume to about 5dB. The EQ has a vast positive effect on sound, and is deeply customisable, but at the same time can take a while to get right.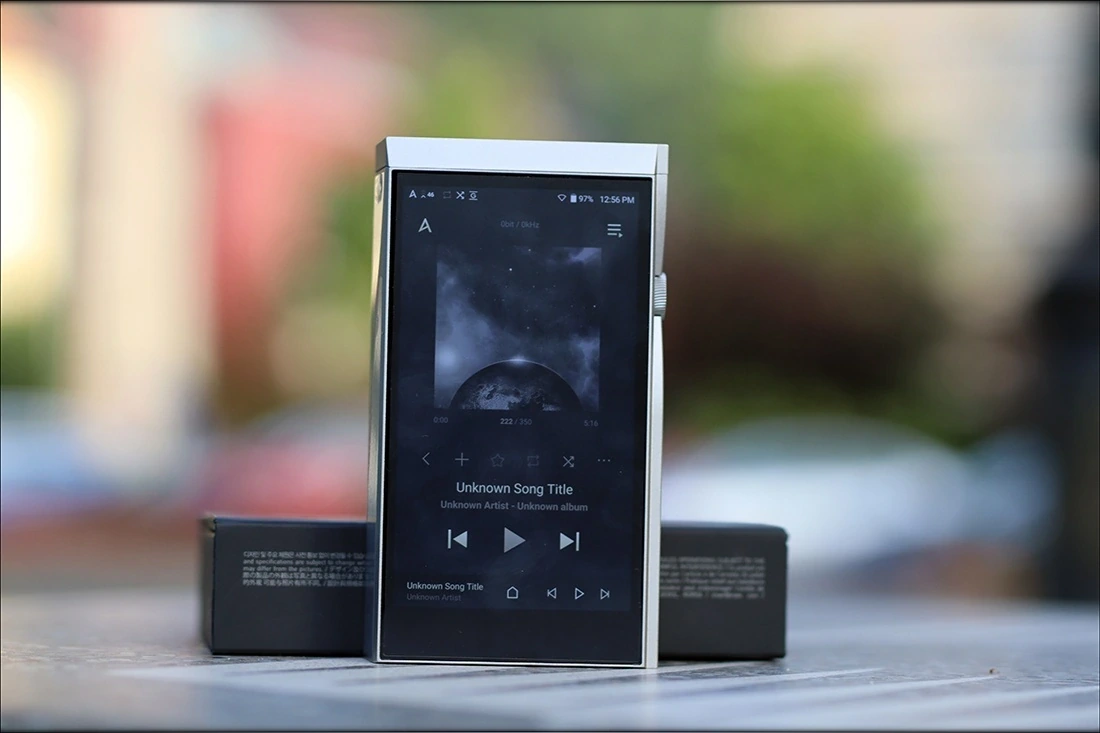 Although we have a customised Android experience, SE180 vouched to offer support for Streaming, and we have the Open APP service that fulfills the promise, with support for Tidal, Spotify, Qobuz, Amazon Music, Deezer, and more. You can always download the APK for an app and install it using the Open App service, and installing the Tidal official App will provide support for saving files offline, which is not supported for the default installed version. 
When it comes to my personal usage, I personally feel like I'm swapping folders with AK SE180 more often, most probably because it has a swift navigation, but I also mostly used Shuffle for playback. I noticed that it has a true shuffle, and that came in handy for me to discover new music. Some players and software especially like Hiby, tries to learn your taste, and the more you listen to something and play entire songs from a band, it tries to push the next song on shuffle to be from the same band, same style, same BPM. Interesting, but for a true shuffle, I'd prefer it not doing that. I also found myself having an easier time with SE180 for navigating songs than I ever had on PAW6000 and DX300, despite the DAP being larger in size, and less ergonomic (sharper edges). The font is really comfortable for my eyes, and so is the matte display. The display and design of SE180 is really uncluttered, with very few options, but it still manages to have support for everything you may need, so despite it being quite simplistic about the menus, I never felt limited by it. On the contrary, I always felt like I could do everything I really needed quickly and efficiently. 
Using it as a Desktop DAC for windows works really well, and once again, some DAPs have problems here and there and do some POP sounds when a song starts, or when you change the song, but SE180 has none of those issues, and works by default with Adobe After Effects and other production software too, so it is a worthy USB DAC. I noticed no delays with games, and videos / AMVs. 
SE180 does not charge while being used as a USB DAC and does not discharge either. It only takes as much battery as it uses. This does not seem to affect battery life in any way, and Astelll & Kern designed an elegant way around it, it stays cooler than those DAPs that do charge while being used as a USB DAC, and I noticed no difference sonically, so no noise is inherited from the PC while using it as a USB DAC. Updating the system while writing this review seems to have made it a bit faster, which is how I will describe it during today's review. 
Sound Quality
Today's review will focus mostly on the SEP 1 module, the one that comes by default with SE180, and I plan on making another review about SEP 2 soon too. This is because each module costs 300 USD at the moment of writing this full written review, so each deserves their own review (I usually make a full review for products above 150 USD, even if they come grouped). For writing today's review, I used Metalure Wave, Sendy Audio Peacock, Audeze LCD XC, Campfire Ara, Campfire Dorado 2020, Avantone Pro Planar, Unique Melody MEST MK2, and Verum One MK2. I like changing headphones a lot during testing, to be able to pinpoint the actual tuning of a source, but on an overall level, I spent the most time listening to the Peacock using the SE180, as I received them both around the same time. Rather, I started using both at the same time, as I received SE180 a bit before, but I've been away on personal issues as well as work-related (you know, my guys, Audiophile-Heaven does not provide enough income for me to not have a dayjob, so if you could check out Seven Heart Studios and our game Eternal Hour and support us there, it would be really appreciated).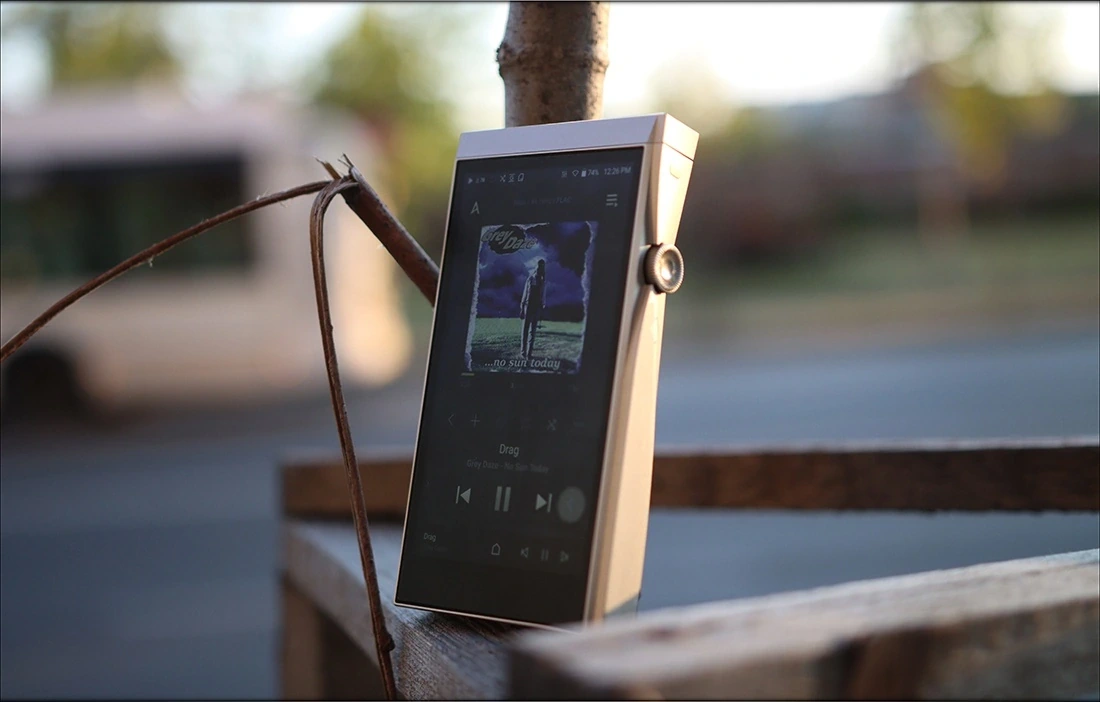 I noticed that SE180 has a really unique signature, smooth, deep, and really detailed. It is one of the most musical DAPs I've ever heard, with a really fluid presentation of every musical, with everything connecting and playing effortlessly, without sounding soft, and actually having a really nice impact. I think that SE180 is one of those really sweet sounding DAPs that has a signature resembling an R2R source rather than a traditional one, all without being one.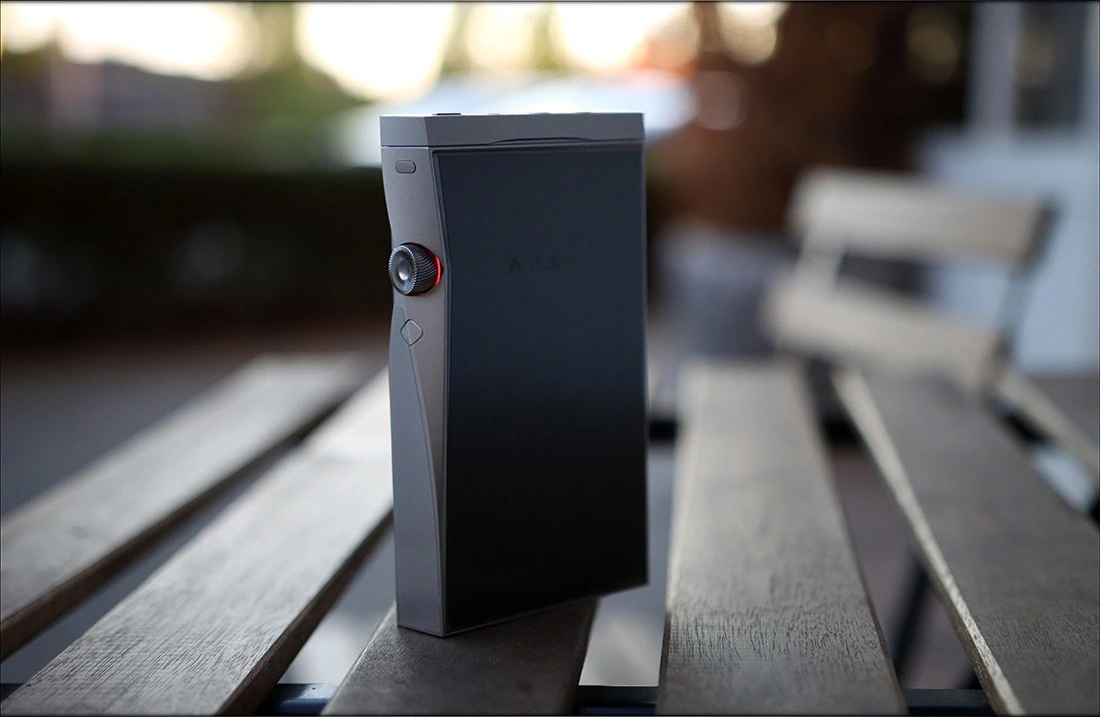 It looks like this is an usual trait for Astell & Kern DAPs, as they all seem to be known for their deep and rounded bass. In fact, the bass of SE180 is one of those really full and deep ones, with a really good extension down low. It is actually one of those DAPs that can transform a headphone, when other DAPs aren't able to deliver the proper deep blow the headphone needs. And I'm talking about fairly hard to drive headphones here, like Crosszone CZ-10, which becomes deep, and a real bass cannon when paired with SE180, and which really starts to rattle with zero distortion, but with a deep and honest bass. I appreciate the fact that SE180 has lots of nuance all while having one of the best impacts I heard from a portable DAP. This is regardless of the headphones, and SE180 is probably the only DAP I can say gets louder and drives better than I can whiststand. This means that I was able to dial in more volume with SE180 than I could stand physically, on all headphones I tried it with, but without it distorting. Usually, I would stop from adding volume because the source started distorting, but with SE180, I need to stop because it is too loud for me, never distorting though. 
We get a really clean and clear midrange, musical and fluid, with SE180. The soundstage is wide, deep and has a really 3D presentation. All this, while still sounding natural, with a really nice amount of detail and micro-detail. This is something I noticed in particular, because I've been using the Lotoo Paw 6000 for a lot lately, together with DX300, and the way the three present micro detail is so different that it is sometimes hard to describe it, but DX300 is the hardest most vanilla sounding of them all, the most natural presentation. Lotto Paw 6000 comes through as the softest, most gentle one, and SE180 comes through as the most musical and deepest, with the most fluid presentation. They all have their own flavor, and depending on what you're listening to, the way textures are presented on SE180 is the most fatigue-free while still having all the detail you could ever desire, the most emotional while having a fluid signature. I enjoy SE180 a lot when I am tired and want to get all the resolution there is in my music, without getting tired. The raw amount of micro detail SE180 is able to present with normal songs is inane, and I noticed this ability with really entry-level music, nothing like my usual Rings Of Saturn, or large orchestral compositions, but normal everyday pop and rap songs, where I am noticing many details in the background that I never knew about. And I am not listening closer to those, SE180 makes it really easy to notice those details, without being a tryhard. 
The treble of SE180 is also quite magical, really well extended, sparkly, airy but also fatigue free. SE180's signature is all about musicality and fluidity, a congestion-free signature that you never have to fear, a signature that you always find peace and tranquility in, despite it presenting all the details that are in your song. There's something about the upper midrange of SE180 too, as it is not very emphasized to obtain this effect, rather the DAP having enough life and energy to actually present upper treble and detail, opposed to most midrange DAPs that go for cheaper tricks like a slightly emphasized upper midrange. SE180 goes all the way to having a proper treble with extension all the way to the sky. I think SE180 sounds perfect with everything and I never felt like it favors a certain music style over others. I'm able to listen to orchestral music and then quickly swap to rap and pop, then do some hard grindcore and technical deathcore, only to return to some of my favorite orchestral works, like those of Cepheid. Never before a DAP was able to match the raw anger in Killwhitneydead with the emotion and control needed for Jill Tracy and refinement needed when presenting orchestral works like those of Yuki Kajiura. If you're looking for dynamics, SE180 has all of it too, being the main DAP that I go for when I want to listen quietly and have similar dynamics to when I listen loud. Some of my friends actually purchased Astell & Kern DAPs because they are the best ones at reproducing high dynamic ranges at very low volumes, and I'm talking about real quiet listening here. 
Comparisons
I tried my best to include all relevant competitors to the test, so we have a comparison between SE180 and iBasso DX300, Lotto Paw 6000, HIFIMAN R2R2000, QLS QA361, and FiiO M11 PRO. All in all, today's market for DAPs is hot, and this means everyone is improving. More and more music lovers appreciate a good portable, and more and more take advantage of using it at home, so we're seeing features never before thought possible, approaching levels of Star Trek and Star Wars fantasy of support seen from companies, with Astell & Kern being one of the leaders in this audio revolution.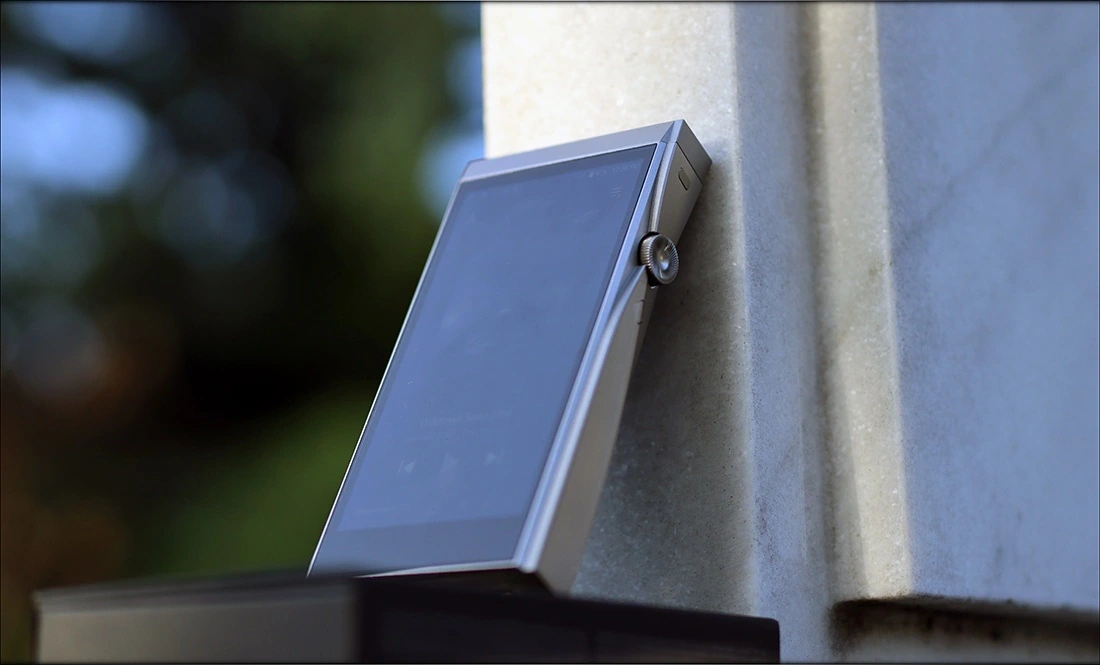 Astell & Kern A&Futura SE180 vs Lotoo Paw 6000 (1500 USD vs 1200 USD) – Let's start with a hard one, as both DAPs have LDAC, and both are made by companies dedicated to sound above all. I honestly think that the shape and ergonomics are large enough differences to go for either, PAW 6000 is much smaller, thicker, and feels more made for portability. The battery life is also slightly better on the PAW6000. The overall shape is more sharp, more edgy, more sharp and more cool on SE180. We get much better streaming support on SE180, and it seems to move a bit faster, the display is easier to navigate, especially for larger lists of songs. SE180 is more snappy and moves faster in most menus, except for EQ, which seems to work smoother on PAW6000. The EQ of SE180 is easier to customise and deeper customizable. The sound is softer, more gentle on PAW6K, more soft in everything, including the bass, softer treble, where SE180 goes for a smoother presentation, with more dynamics and more impact. The overall depth is better on SE180, and so is the driving power, which is slightly higher on SE180, compared to PAW6K which seems to struggle a bit with the same hard to drive headphones. If you're looking for a DAP only and don't need much extra, PAW6K has a softer, more gentle sound, while if you're into streaming too, SE180 has more driving power, slightly less battery life, more punch, more dynamics and more micro detail. 
Astell & Kern A&Futura SE180 vs iBasso dX300 (1500 USD vs 1200 USD) – We also have a situation where two DAPs are priced similarly, but they are vastly different. iBasso decided to approach the generalist market, as more and more folks are into streaming, and in my subjective experience, those two DAPs are quite different and will be loved for very different reasons. I prefer the larger, more bright display of DX300, and I feel it is more fun to use for streaming in general. DX300 is also more rounded and more ergonomic, but is more slippery and provides less grip. Although this seems like a small thing, having a matte screen protector is an actually big thing and makes SE180 more comfortable and look more sleek in practice. If you want a smartphone-like experience, I recommend DX300 more, while if you're looking for a powerful DAP with streaming, SE180 is going to suit your needs more. The power delivery differences are also a valid reason to go for SE180, as it can deliver a bit more power, sounds more dynamic at lower volumes, where DX300 is warmer and more sweet in the midrange. SE180 sounds smoother in general, with a more fluid tuning, whereas DX300 sounds more solid. I generally find myself liking DX300 more for its treble performance, and SE180 more for its bass performance. The battery life is better on DX300, but both have good overall reliability as DAPs. From this comparison, regardless which you decide to go with, you'll be happy, but they offer a vastly different experience. 
Astell & Kern A&Futura SE180 vs HIFIMAN R2R2000 (1500 USD vs 2500 USD) – When I see this kind of situation, I feel happy. HIFIMAN delivered something that seemed impossible before, with R2R2000 being an actual DAP with an R2R ladder DAC, so people rapidly fell in love with it. This being said, it was much more of a portable DAC/AMP than it was a DAP, with the firmware being a bit unstable at times, and with people reporting that it has funny behavior if using it as a DAP, complicated GUI, and unreliable operation in general. SE180 is perfect as far as the actual operation goes, it is reliable, stable, and has a nice GUI too. I also enjoy the overall Astell & Kern experience a lot, and their sound manages to outdo R2R2000 at its own game. I'm talking about the overall level of dynamics, punchiness and detail / resolution. SE180 has more detail, more driving power, and less distortion at high volumes, plus it manages to have that magical smoothness that R2R usually promises to deliver. The only thing that R2R2000 does a bit better is being small, asd it has a much more petite form and is lighter, but if you need something with actual power behind the wheel, higher resolution and great reliability, SE180 totally delivers on all those fronts. 
Astell & Kern A&Futura SE180 vs FiiO M11 PRO (1500 USD vs 650 USD) – We get two DAPs, one costing about 3 times as much as the other one, but for good reason. While I liked the M11 PRO quite a bit, the company is rapidly falling behind the others when it comes to DAPs, releasing pricey and less effective DAPs (M17 for about 2000 USD). FiiO also makes it harder to review their DAPs by me, because they don't trust I'll like them enough, and well, I don't blame them, M15 was pricey and not as good as DX300. M11 PRO was an interesting deal at 650 USD, but many folks are asking me for good upgrade options. The overall app support is slightly better on M11 PRO, and the whole CPU feels a bit snappier, but when it comes to actually using both, SE180 is much more reliable for driving harder to drive headphones, and IEMs, with less noise, less distortion, better control, more overall punch, and vastly better dynamics. I also prefer the Astell & Kern software, which is simpler, quicker to use, and thought more responsibly. FiiO used to be a budget king, and for 650 USD, it was easy to recommend M11 PRO, but if you need a considerable upgrade in every way possible, SE180 should be able to deliver that nicely, including support for ROON, Tidal, MQA, and all of the stuff that makes enthusiast enjoy this hobby to bits. 
Astell & Kern A&Futura SE180 vs QLS QA 361 (1500 USD vs 800 USD) – When two companies both go for making the best sound they can, they can actually go opposite ways. This is what happened here, and QLS went for a gentle, soft sound with less impact but good dynamics. SE180 was designed with far more impact, better overall dynamics, more energy, a more direct and impactful sound. The overall DAP experience is much better for SE180, with a larger display, touch control, good overall support for music files, good support for bluetooth, streaming, and more. It feels like QA361 is hard to recommend now, despite it having been a fairly good simple DAP. The power delivery is also an issue, as SE180 can punch much harder, at higher volumes, with less distortion, better control and generally is better for power hungry headphones / IEMs. 
Pairing 
We have pairings again, and we will have for most expensive products from now on, at least those that offer a really interesting when paired with specific IEMs / headphones, and which offer a result that's out of my expectations, transforming certain IEMs and Headphones into true power delivery boys. The pairings of today will include Sendy Audio Peacock, Campfire Audio Ara, and Crosszone CZ-10. I've used SE180 with many others, but those surprised me greatly.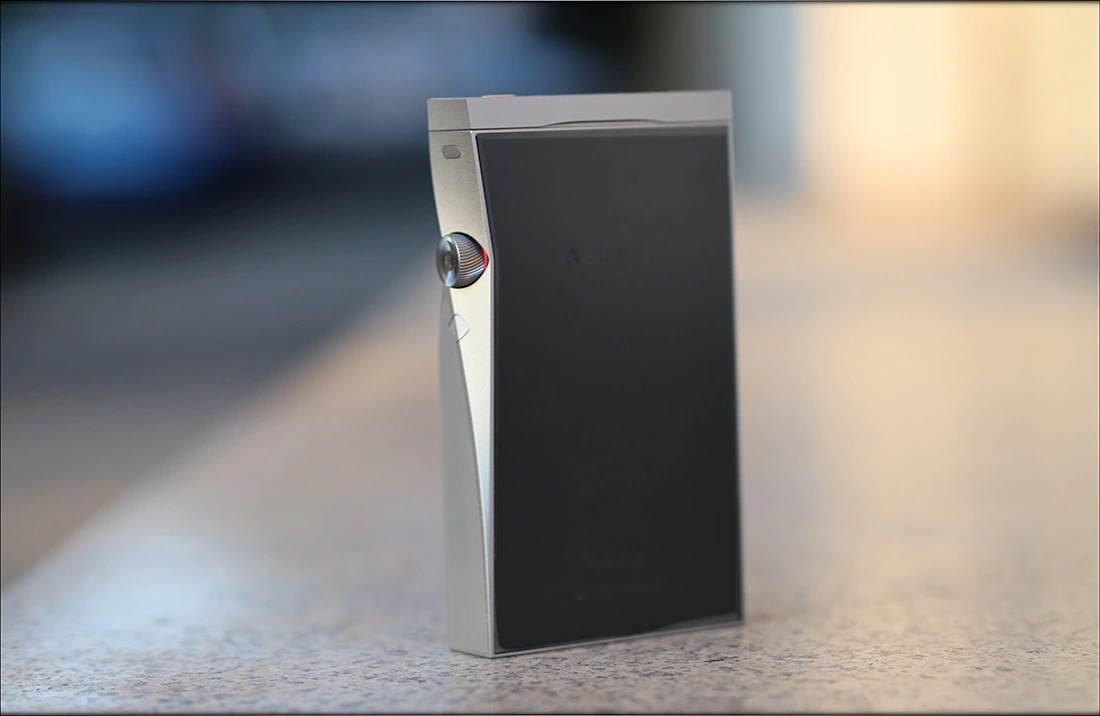 Astell & Kern A&Futura SE180 + Campfire Audio Ara (1500 USD + 1300 USD) – Given my experience with the Doprado 2020, and with Vega 2020, plus my prior experience with Atlas, I expected the Ara to be quite dark and heavy, but instead I was surprised by a really snappy and detailed headphone. The bass is always there when called for, but the midrange is magically musical, dynamic and punchy, and even at low volumes I'm able to appreciate things I was never able to notice before on other IEMs, including micro details that were not present with others. All in all, this pairing made me a really happy camper. 
Astell & Kern A&Futura SE180 + Crosszone CZ-10 (1500 USD + 900 USD) – This is the headphone I noticed the largest difference between other DAPs and SE180 with. I usually crank the volume and take my initial listening impressions, but I was not that impressed when I first listened to CZ-10. It sounds great, but lacks body and depth, so I was shocked when SE180 pushed one of the deepest, most controlled bass I've heard with it. This was the same with both DAC/AMP modules, so you don't need to invest in SEP 2 to experience the full bass of SE180, and although it may not sound like much, having that bottom end tailored correctly, changed the CZ-10 from a somewhat mid centric headphone, to a true lush, deep and fun experience, pumping it from being a great headphone to being an unforgettable one. 
Astell & Kern A&Futura SE180 + Sendy Audio Peacock (1500 USD + 1500 USD) – This is another headphone I enjoy greatly with SE180, and this one for making me listen quieter. I usually pump the volume as high as I can take, for my personal enjoyment, but the dynamics and punch on SE180 are so good that I find myself often going much lower than the maximum volume I can take, and while I would normally go as high as 130 / 150 high gain with the Peacock, I find myself listening to them around 70 – 90 / 150, which makes me appreciate the detail, resolution, micro detail and engagement of the headphones considerably more. The sound is really detailed and fun, with excellent deep bass, and a really sparkly treble. Peacock can be a bit bright with some sources, but SE180 is not one of those sources, and most of the sounds that Peacock produces while paired with it are smooth, musical and enjoyable. 
Value and Conclusion
In life, We reach a point where we have to make a decision. Most of our decisions are not governed by logic or by some mystal extreme force of coherency, but by raw emotion, and judging the value of something is always a subjective process. Nothing bears an objective value, absolutely nothing, except for the human soul, which is priceless and has a higher value than the entire material world combined. This being said, SE180 has a uniquely high value, for those who are in the pursuit of sound above all. It is able to maintain control at higher volumes, provide more versatility and has more detail than most of its competitors, all while providing that magical dynamic and punchy presentation that we're used to seeing on R2R designs. It is not quite as versatile and smartphoney as DX300, but it is able to beat R2R2000 in sonics while costing a bit above half of the price of that one.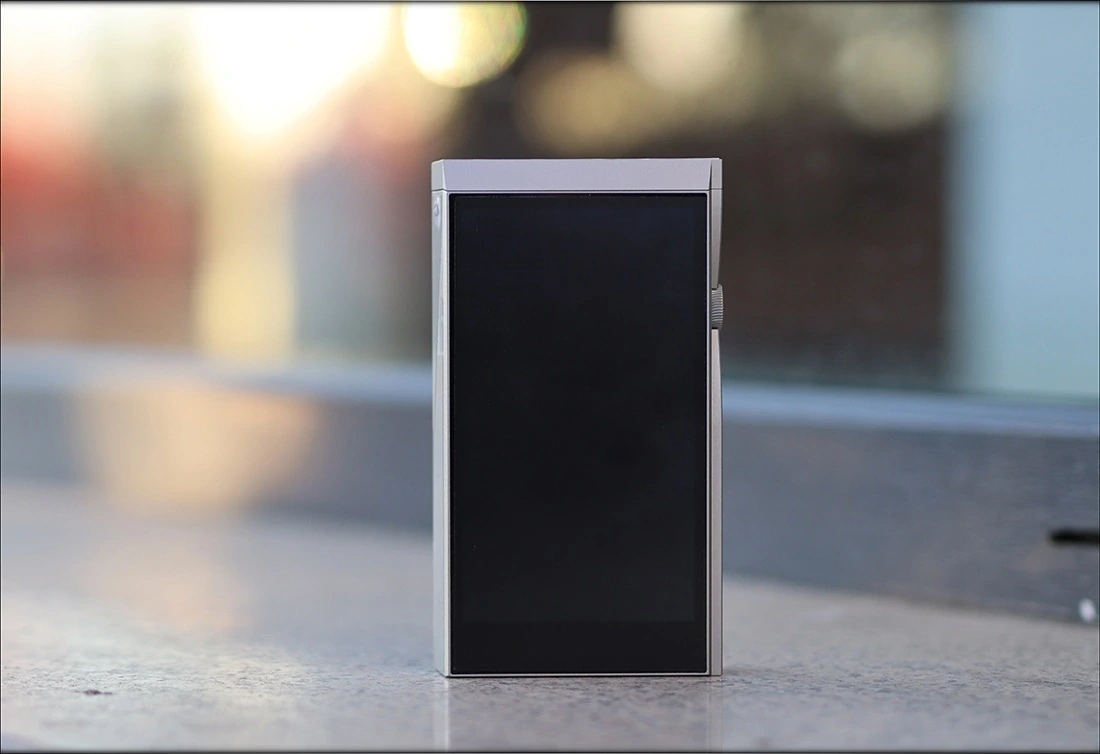 The market surely is on fire and companies are trying their best to present new and relevant products, and if I am to compare SE180 to anything, it is like an Opus DAP in 2021, it reminds me a lot of the impressions I had of those back in the day. SE180 is beautifully done, with an excellent sound, it is practical, but does everything to keep its personality, ends up sounding so good that you simply need to take it with you everywhere you go, and at the end of the day survives a full day of usage just fine. I'm enthusiastic about it as it's been able to power some hard to drive headphones, even better than most of my desktop tech, and even while having something like the cyrus One Cast on my desk, I still install SE180 most of the time as a DAC/AMP, thanks to the magical sound it provides.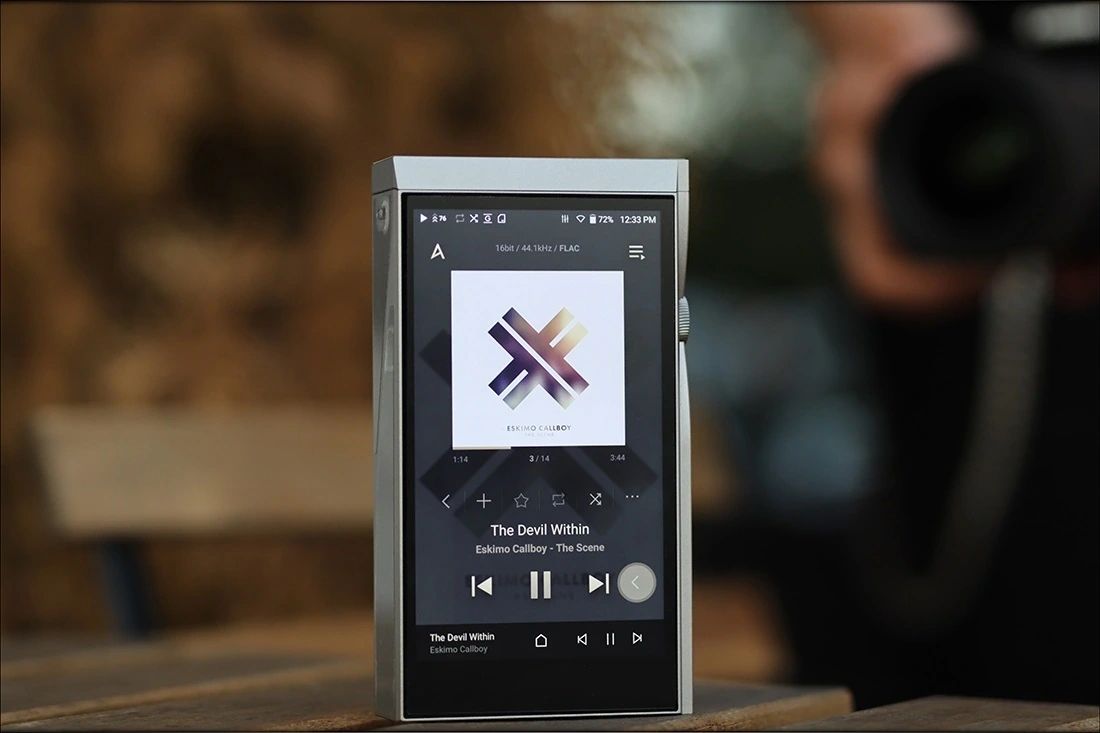 It is funny, but I never thought I'd be arguing for a DAP that sounds excellent both at quiet and loud levels, and Astell & Kern managed to open my eyes to how enjoyable quieter listening volumes can be. They can deliver all that dynamic at a lower listening volume, so I'm going to add SE180 to Audiophile-Heaven's Hall Of Fame for opening my eyes and maybe saving my hearing for years to come. 
At the end of today's review, Astell & Kern have a unique OS or operating system embedded in their DAPs, but their sound makes it worth investing in their DAPs, and the good battery life, handsome aesthetics, plus exquisite sonic signature, that's moddable anyways, make the SE180 one of the DAPs I can recommend the most in late 2021 and early 2022 as well. 
Product Link
You can grab one from www.amazon.com here: https://amzn.to/3jvgd0h
If you're in the UK, you can grab one from www.amazon.co.uk here: https://amzn.to/3Du9WtB
And if you're from Europe, you can grab one from www.amazon.de here: https://amzn.to/3zAQ31O
https://www.youtube.com/watch?v=OveOtwebpsyA
---
---
--- Please remember to stay safe, and always have fun while listening to music!---
 - If you have a dime to spare, and donate, to help us with electricity and work expenses, it would make my day much brighter, as it would help me improve things around the website and increase the frequency of my posts - 
---
Full Playlist used for this review
We listened to more songs than those named in this playlist, but those are excellent for identifying a sonic signature.  PRaT, Texturization, Detail, Resolution, Dynamics, Impact, and overall tonality are all revealed by those songs. We recommend trying most of the songs from this playlist, especially if you're searching for new music!
https://www.youtube.com/playlist?list=PL_cjBXGmwSHSdGcwuc_bKbBDGHL4QvYBu
--- Contact Us ---






---
---