Two Hands, Two Great – Brainwavz HM100 & BLU-300
Brainwavz HM100 is a dynamic headphone, priced at 140 USD, while BLU-300 is priced at 40 USD. They will be compared with 1More Triple Driver, ESS 422H, and with AIWA ARC-1, all of which are pretty close in price to HM100. There aren't many BT IEMS in the 40 USD price range, so BLU-300 won't get comparisons this time around. Pairings with iBasso DX120, FiiO M6, and HIDIZS AP80 will be included as well. For HM-100, I included an EQ profile that should work well with all of the pairings that have an EQ built-in, and which should make their sound a bit better. 
Introduction

Brainwavz is one of the most popular companies from USA, and they are actually one of my favorites after having reviewed their Alara headphones, which have proven to be a real gem, and since they often go on sale, and have a really good price / performance ratio, I kept a close eye on Brainwavz. HM100 is a headphone they have been planning for a long time, and since it is a wooden headphone, but priced so low, it makes everyone wonder if they should skip more expensive models like Meze 99 Classics, and get the cheaper, yet similarly good looking HM100. The company itself is stellar, quick response, reliable support, and overall a great one. You can get a headphone from them, but here's a quick tip: Those sell so quick, you have to keep a close eye on the stocks, they really have gained popularity lately, and no one returned to complain that Brainwavz isn't good enough as a company. 

It should be noted that I have absolutely no affiliation with Brainwavz, I am not receiving any incentive for this review or to sweeten things out. I'd like to thank Brainwavz for providing the sample for this review. This review reflects my personal experience with Brainwavz HM100 and BLU-300. Every opinion expressed is mine and I stand by it, the purpose of this review is to help those interested in Brainwavz HM100 and BLU-300 find their next music companion. 
About me
You can always purchase Brainwavz HM100 from www.amazon.com here: https://www.amazon.com/Brainwavz-Performance-Studio-Headphone-Earcups/dp/B07J57WT52/
Packaging

First things first, let's get the packaging out of the way:

HM100

The package for HM100 is hands-down the best package for a headphone priced at this price range, which is 150 USD. There's simply nothing else out there that comes with two cables, one set of spare earpads, and one hard carrying case. I could say it does better than some headphones that cost three or even ten times its price. I simply love having some extras with the headphones, and Brainwavz delivers.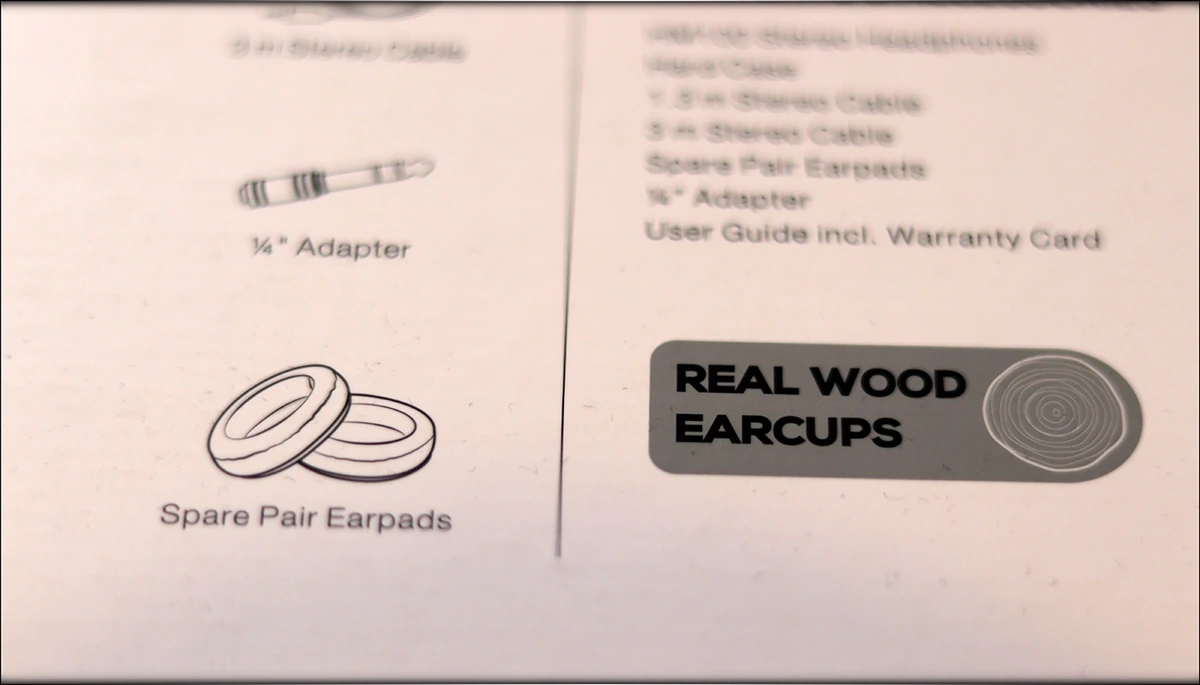 The earcups are also made from wood, making me question just why other headphones are so expensive when they have similar features to brag about.

BLU-300

When it comes to BLU-300, though, the package is fair for their price tag. You get the essentials, but nothing special, and the package itself is not that interesting either.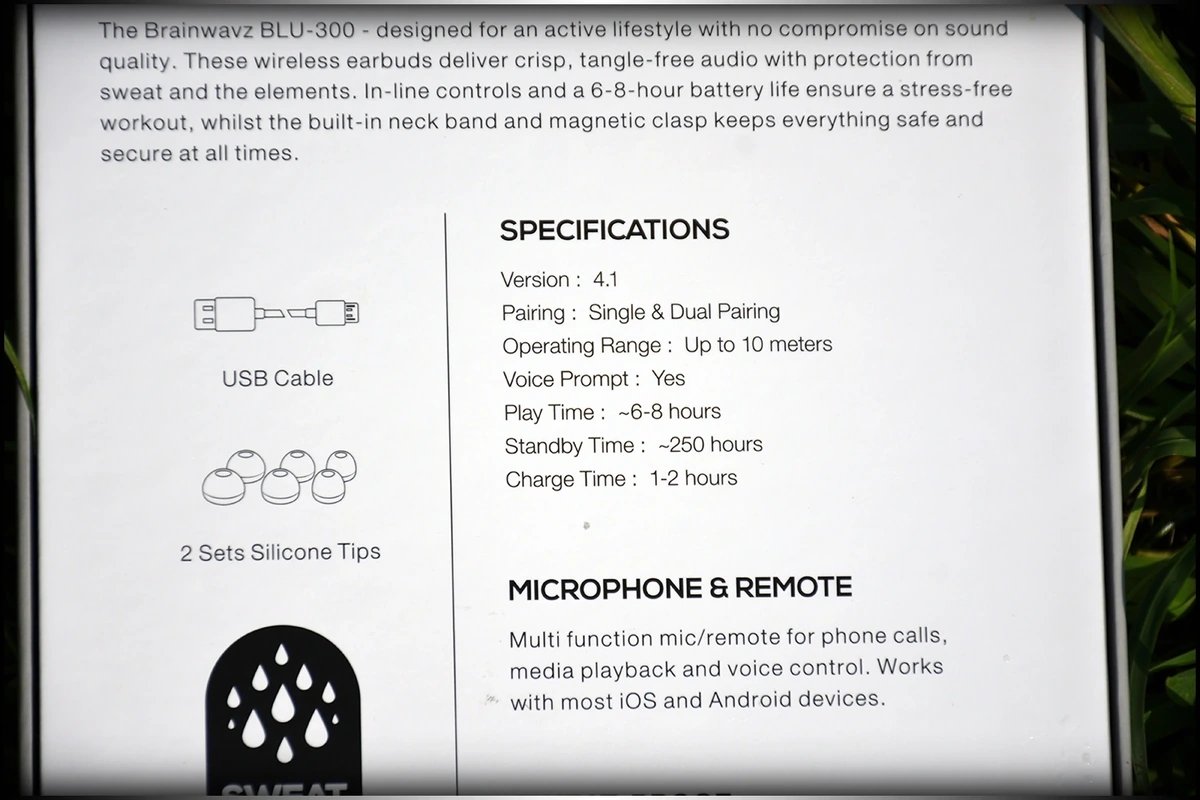 It is something to appreciate that besides the eartips of different sizes, they also throw in an USB cable, but other than that, the thing that suprises me the most about them can only be observed when wearing them. 



What to look for when purchasing an Entry-Level Headphone / IEM

https://www.audiophile-heaven.com/p/what-to-lookl.html



Build Quality/Aesthetics/Fit/Comfort

HM100

Now, I only took the pricing for HM100 from Brainwavz own's site, otherwise I may not have believed my eyes either, they really do not have a high price point. They were launched at 200 USD, and for all practical reasons, they are worth that price as well. 



The build quality is excellent, they are a combination of metal, wood and plastic, but a high quality one. They swivel a bit, so the fit will work regardless of the size and shape of your head. If anything, they feel slightly loose in build, rather than too tight, but once you have them on your head, you don't notice it. 

The weight is not distributed very evenly, and as a result, they feel both a bit tight and a bit heavy. The cables are removable, and there are two cables included in the package, things unseen sometimes with headphones considerably more expensive, for example with LCD-MX4 or Rosson RAD-0. 

HM-100 is a single driver, dynamic headphone. The cup is made of wood, and creates a pleasing design, but the wood doesn't give them a specific sound. Compared to Meze 99 Classics, or with ESS 422H, each one of them has a sound of their own, and all are different in fit, comfort and final result. 



The headband has enough padding, but it feels a bit loose in comparison to the much better pads. The pads are removable, and you can see the driver if you really want to. Some mods are possible there, if you want to dip your fingers into improving the HM-100, but I didn't get any interesting results after trying to play with them. 

The size adjusting mechanism is precise and smooth, and the headband / overall headphone is not very likely to break. In fact, I dropped mine in a drop test, and they survived it really nicely. 



There is no microphonic noise that travels down the cable, and the headphone itself isolates you fairly well from the outside noise. They also leak very little noise and can be worn in areas you need to keep quiet, like within the constraints of a library. 



BLU-300 

The BLU-300 is one of those around-the-neck Bluetooth earbuds that made it to people's hearts just like Sennheiser Momentum M2 IEBT. 



The BLU-300 runs on BT 4.1. The neck design means that the IEM ends up being much lighter than most TWS designs, like the Master & Dynamic MW07, or the 1More Stylish TWS IEMs. It takes them 2 hours to charge, which is not exactly quick. The battery life measures 6-8 hours of usage, which is not exactly a lot, when there are TWS IEMs that provide more than that, on a single charge, not considering the battery life of the carrying case. 

The back of BLU-300 is magnetic, and they connect to each other, making some kind of neckband, which is both pretty cute, and provides a longer life, if you'll be using them while doing more serious physical activity. 



This is actually the big selling point of BLU-300, they are intended for physical activity, and you probably won't be using them while at home. 

The Bluetooth connection is very stable, and for the 40 USD price point, you won't mind the fact they only have SBC codecs, and that aptX codecs are not present. 



I noticed some driver flex with BLU-300, and while that won't affect how long they last, it will have some effect on your comfort while wearing them, and sadly, especially when using them for sports and physical activities, where you move a lot, you will notice that driver flex. 



Sound Quality

HM100

I am not a big fan of boomy signatures, so when I'm describing the HM100 as being fairly boomy, dark, but still having a pretty airy treble, and enough sparkle up top to be interesting, I'm probably going to say I see a lot of potential in them, rather than complain about their signature. For 140 USD, I can't say I know anything that sounds better or even as good as HM100 in terms of dynamics, punch and detail.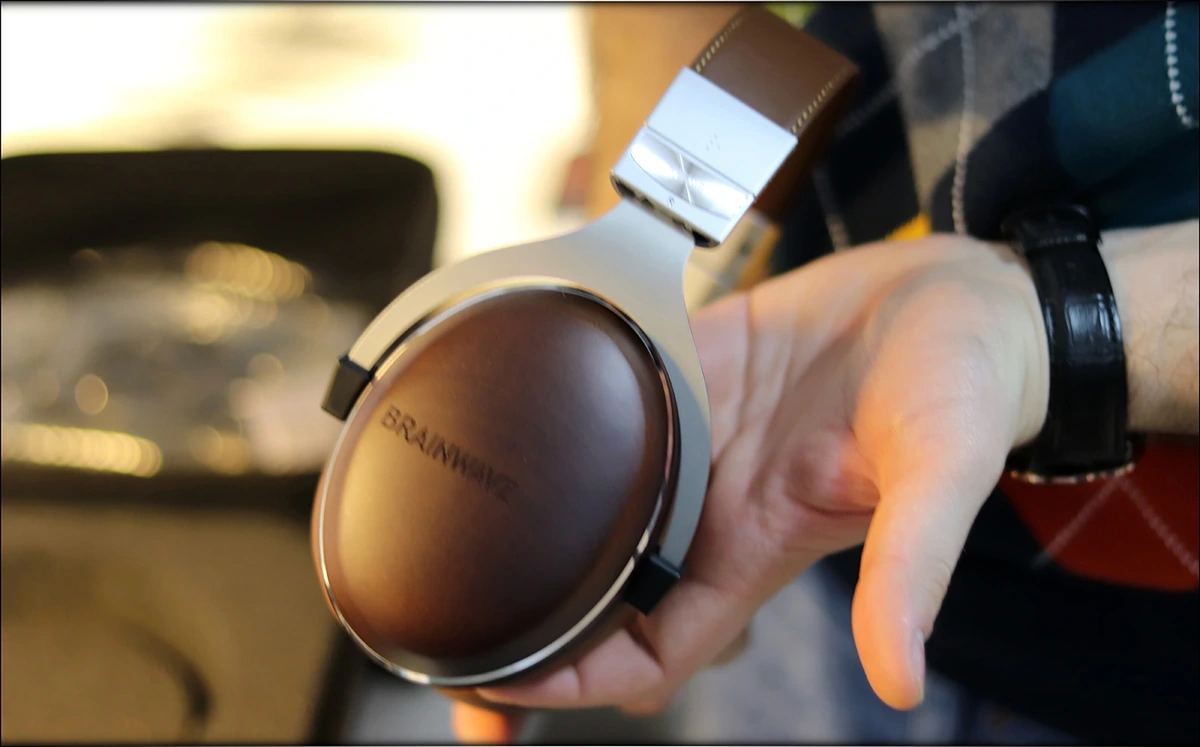 You can also notice that their driver hasn't been pushed to its limit, because they sound much better with better sources, so what I would call them, is free real estate. After playing a bit with the EQ, I noticed that they take EQ fairly well, but the simplest way to EQ them was to pair them with an iFi xDSD, and bump both the x-Bass and the 3D Soundstage options. The x-Bass option made the bass deeper, and took out some of the boominess by increasing the sub-low impact. The 3D soundstage, on the other hand, increased the treble, and brought more life to the overall sound. 

The simplest way to EQ them, if you don't have anything more advanced at your disposal, is to apply the following, using any Foobar2000, Roon or other softare's built-in EQ. 

31 Hz   + 5 dB
62 Hz   + 3 dB
125 Hz   – 5 dB
250 Hz   – 3 dB
500 Hz   – 1 dB
1 kHz    + 0 dB
2 kHz    + 0 dB
4 kHz    + 0 dB
8 kHz    + 3 dB
16 kHz  + 5 dB

The sound may be a bit too sparkly, or a bit too mid-recessed for one's liking after this EQ, so if you feel that you need more mids, you should add a few dBs on the 1kHz, 2kHz, and 4kHz sliders. 

On the other hand, if this EQ is too aggressive, and if it adds too much treble sparkle, you should add less to the 16 kHz, and to the 8kHz sliders. 



BLU-300 

The thick, warm and satisfying sound of BLU-300 actually reminds me of the Westone WX Wireless IEMs, which, despite having a single BA configuration, had one of the thickest, most satisfying low ends I have heard at that date. 



The same can be said by BLU-300, and the bass dominates the sound for them, so if you're looking for something that can really deliver a low end impact without feeling shy, this may be the one for you. On the other hand, the mids are thick, dark, and not the clearest out there. For workout music, and for dubstep, EDM and electronic in general, it works well, but if you're looking for an IEM that plays rock and metal well, there are better options, at this price range, like KZ AS10 and such, although those aren't Bluetooth. 

You can hear the SBC codec and the quality loss over the BLU-300 not having aptX pretty clearly. This being said, it probably would not had had much better detail and resolution otherwise either, but with aptX and LDAC enabled IEMS, you get less reduction in the midrange detail, and you get a larger stage, considerably more dynamics, and more micro-details. Those are the things that Bluetooth usually erases, and with BLU-300, you get a pretty limited sound, dynamically, but that works okay for its price. In fact, if it was any more expensive, I probably would had complained, but for the 40 USD you're paying, this is a fair performance. 



Portable Usage

Given the fact that both headphones are in a price range most people will be taking them outdoors, I think that you're best knowing that both are fairly average for portable usage. 

HM100 is great because it has a great deal of passive noise isolation, it is fairly easy to drive, but it also gets really warm during normal wearing, and you won't have such a great time if you're wearing them in full blown summer.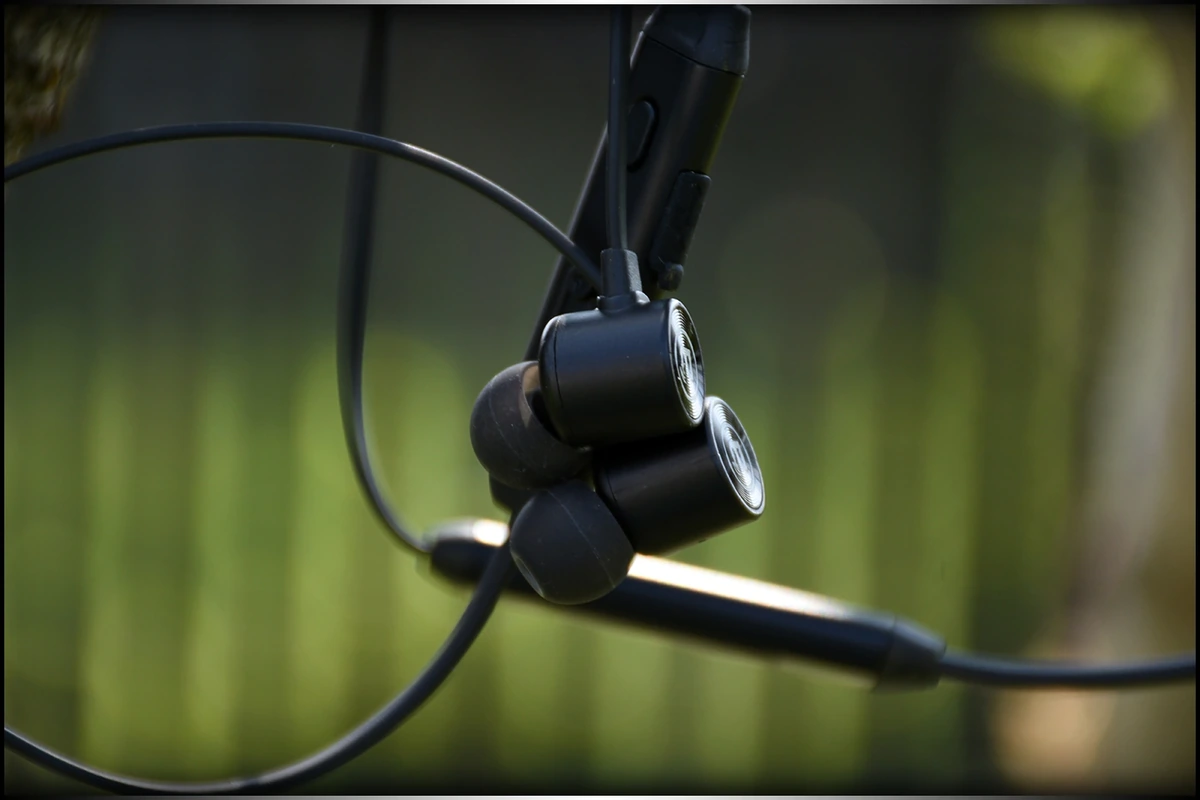 A Bluetooth Receiver / DAC like FiiO BTR5 can totally drive HM-100, and you won't have to worry about HM 1000 not having enough dynamics or punch. This being said, BTR5 sounds best while on wired, so there'll still be a clip attached to the end of the cable, unless FiiO decides to make something like the BTA10 for HM100. 

On the other hand, if you connect HM100 to a Mytek Brooklyn DAC+, Aune S6PRO, or iFi xCan, you will notice that they scale a lot with the source, so you may want to get them even if you have a pretty high-end setup already, tro have a wooden headphone as a backup. 



BLU-300, on the other hand, managed to keep its connection strong at all times, but it has some driver flex, so if you'll be wearing them while out and about, especially while running, they may make a yoyo kind of movement with your ear and eardrum. 

This is not desirable, and there are other, better options out there for sports, like the 1More Stylish TWS IEMs, or iBasso IT01S connected to a FiiO BTR3 or BTR5. 



Of course, if you really want a TWS IEM, Master & Dynamic also makes their MW07, but they are considerably more expensive than BLU 300, and everything I can recommend that is better is also more expensive than the BLU300, so if you're on a budget, those are a great deal. 



Youtube Video 

Brainwavz HM100



Comparisons 

Comparisons of Brainwavz HM100 and other interesting headphones like 1More Triple Driver, AIWA ARC-1, and ESS 422H are something you're curious about when you have the budget of about 200 USD and want to get something that has solid performance. 



Brainwavz HM100 vs AIWA ARC-1 – AIWA ARC-1 is a Bluetooth headphone, and it has a less interesting design, with metal, and a black rounded earpad. This makes it less comfortable than HM100, which is larger, and has more space for your ears inside the cups. On the other hand, ARC-1 has that Bluetooth mode which may come in handy, and it sounds much better when used as a Bluetooth headphone, so if you already have a DAP, HM100 may make a better option, especially if you want to take the time to EQ it. When you're using ARC-1 in Bluetooth mode, you're getting a warmer, more natural midrange, and a smoother treble, that extends only until the 9-10 kHz area, after which it rolls off. By comparison, with HM100, you're getting a more boomy sound, but with better extension in the treble, more air, a larger soundstage, and with more dynamics. The bass is not as thick and heavy, but it has the extension, if you bother to EQ it. The midrange sounds a bit dry, but that can be solved, especially if using AP80 from HIDIZS or a Hiby DAP, like R6, which has an algorithm to correct it hidden in the DSP collection. 

Brainwavz HM100 vs ESS 422H – The 422H is another interesting headphone that has been released quite recently, but managed to impress everyone quite a bit. The package for ESS 422 H comes quite close to the package of HM 100, but it fails short of providing extra pads, and a secondary cable. This being said, the carrying case, while not larger, and not more interesting, is actually more useful, and more practical for 422H. In terms of comfort, 422H is tighter on the head, to the point where it can be a bit uncomfortable, especially for those with larger heads. HM-100 manages to be more general in this aspect, and it doesn't favor small or large heads, it works well for everyone. The passive noise isolation is similar between the two, and both tend to get hot during normal usage for portable usage. The sound of 422H is smoother up top, but more natural, has a better low end impact, and more overall punch. The dynamics of HM100 are once again better, and if you take the time to EQ it, it can sound better, but for those who like something that sounds better out of the box, ESS-422-H is better. The soundstage is deep on 422H, but it is deeper, wider, and with more air in between instruments for HM One Hundred from Brainwavz. It looks like a typical Dynamic Driver can get you a long way, if implemented well. 

Brainwavz HM100 vs 1More Triple Driver – The Triple Driver from 1More is a complex affair, which includes both a passive and an active driver, and all of those in a rather small and edgy / modern looking shell. The only part of this entire setup that could be seen as a downside is the fact 1More did their best to make the Triple Driver headphone as small as it was humanly possible, so they are at the exact crossover point of being over-the-ear and being on-ear. This makes HM100 more comfortable from the get-go, and the 3-Driver from 1More ends up being less comfortable. The earpads are also deeper, offer more space on HM100, and it isolates more from the outside noise. The sound is thicker, with more bottom end emphasis on One More Triple-Driver, and there's also a more prominent upper midrange / treble emphasis that can make the sound a bit unnatural. By comparison, HM100 feels more dynamic, more punchy, but also more boomy, has less weight to each musical note, they have a larger soundstage, with more air in between instruments, although you could say that Triple Driver has better instrument separation. The treble extension is better on HM-100, and if you like metal, they should work better for rock and metal. 



Recommended Pairings

I have chosen FiiO M6, HIDIZS AP80 and iBasso DX120 for pairing HM100 with. I noticed that they upscale quite a lot with the source, so if you want to get more of them, upgrading to something like FiiO M11, Opus #2, or iBasso DX150 + AMP 9 may be a great idea, but I felt that for a headphone that costs just 140 USD at the moment of writing this review, it is best if I stick to sources that have a price that's closer to the price of the headphone.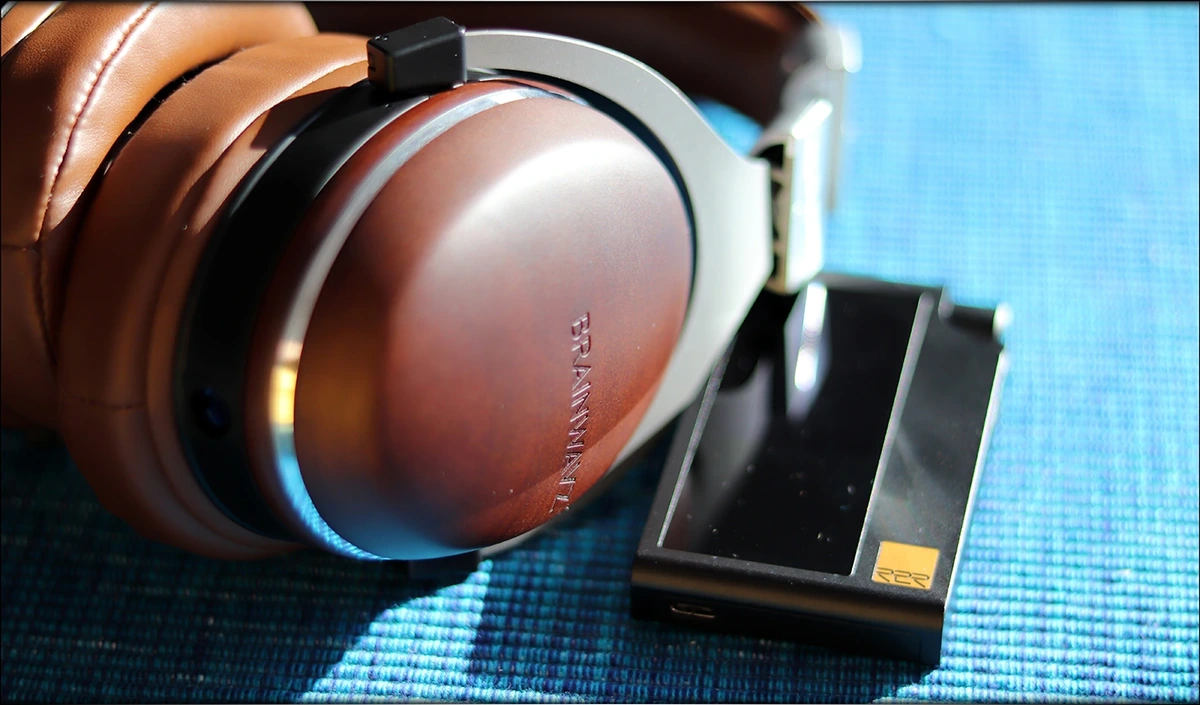 One of the products you keep seeing in the photos in this review is the AIO Triangle Connect, which is a Streaming device, but it does a rather poor job when connected to a headphone, because it has a lot of hiss and noise on the 3.5mm output, so I chosen not to include it in the pairings. 

Brainwavz HM100 + FiiO M6 – Although it shines with better sources, FiiO's M6, or even M5 are really great examples of what can drive the HM100 without an issue. There was also the M7, and the M3K which also had enough power for HM100, but M6 provides the best overall form, design and features, being the one with the touchscreen that has the best overall ergonomics, relative to its size. M5 is another option, if you need a really tiny source, but M6 is the current most portable DAP that I recommend, because it has a clear, crisp sound with enough clarity and detail to be worth purchasing even if you already have a smartphone. M6 should sound better than your smartphone if you have one, so don't be shy to get one, the only other option you really have at the moment of me making this review, being FiiO's BTR5, which also can drive HM100, and which also sounds great, actually in a similar way to M6. It just crossed my mind, but the way M6 is designed reminds me considerably more of the cheap MP3 players I used to buy when I was a teenager, the ones that ran on AA batteries, rather than of FiiO's larger DAPs, but only in design, because in sound, it sounds as good as you'd expect a FiiO product to. 

Brainwavz HM100 + iBasso DX120 – iBasso's DX120 is the next step if you want a really amazing sound, but also don't mind a slightly larger device. It has a much more dynamic sound than M6, considerably more driving power, more detail, and also a pleasing sound that has a magical warmth to it. It is more neutral than M6, which was even warmer, a bit thicker, and a bit smoother in the treble. DX120 offers EQ and you'd have an easier time making a profile to improve the sound of HM100, also the larger display makes it easier to browse your music collection, especially if you have large fingers like me, and if you want to have a device that's closer to a smartphone rather than a tiny DAP device.

Brainwavz HM100 + HIDIZS AP80 – HIDIZS AP80 is the smallest device on this list that can drive HM100, but it does a good job mostly because it is thicker than FiiO's M5, so there was enough space for Jack. Pardon me, enough space for more amplifier circuits. In actual practice, AP80 manages to make a good pair with HM100 because it is a warmer and thicker DAP, but because it also has a simple, yet effective EQ implemented, so you don't have to worry about HM100 being a bit boomy, you can quickly, easily and effectively change their sound so that they reach their true potential with AP80. 



Value and Conclusion

When talking about Brainwavz products you can't miss the value, because every single one of their products is top value. This includes the Brainwavz Alara, which was one of those planars that took on the Sundara, but was on a different sonic direction. HM100 is also an incredible value, and there's been an invasion of wooden earcups headphones at this price point, but none with the accessory list and package of HM100. 



The BLU-300 is priced very low by itself, and for just 40 USD you get a neckband earbud that's fun to use, you can take to gym and which should last a long time. 

The package is great for HM100, but pretty basic for BLU-300. The comfort is great for both though, although I recall having some driver flex with BLU-300, which made them not exactly ideal for gym and sports usage. HM-100, on the other hand, was pretty solid, and although it scaled a lot with the source, was very easy to drive. 



The sound was boomy, dark, but had some treble air and sparkle for HM100. BLU-300 was one of those really thick and warm sports earbuds that had a really ferocious bottom end. They lack air and treble extension though, and you're not likely to get too much out of them if you were looking for a more neutral performance. 



On the other hand, at the end of this review, if you're looking for a really solid headphone, and if you don't mind it sounding a bit boomy, or if you have the patience to use some EQ, HM100 would make a great long-lasting companion for you, if you manage to find some still in store, and if you keep an eye close to the stocks and catch one while they are available. 



As for BLU-300, if you need a really affordable sports around-the-neck BT IEM, and if you like a thick and bassy sound with a strong low-end impact, it should make a great running, jogging and even weight lifting companion. 
About me
You can always purchase Brainwavz HM100 from www.amazon.com here: https://www.amazon.com/Brainwavz-Performance-Studio-Headphone-Earcups/dp/B07J57WT52/
---
--- Please remember to stay safe, and always have fun while listening to music!---
 - If you have a dime to spare, please donate, and help us! It would make the day brighter for me and my wife- 
---
Full Playlist used for this review
We listened to more songs than those named in this playlist, but those are excellent for identifying a sonic signature.  I recommend trying most of the songs from this playlist, especially if you're searching for new music! The playlists are different for Spotify, Tidal and Youtube, and based on the songs I enjoy and are available on each!
https://www.youtube.com/playlist?list=PL_cjBXGmwSHSdGcwuc_bKbBDGHL4QvYBu
https://open.spotify.com/playlist/5J3oloz8Riy9LxEGenOjQ0?si=979ba4f082414be7
https://tidal.com/browse/playlist/330fd544-8e5b-4839-bd35-676b2edbb3d5
--- Contact Us ---





---