Master & Dynamic MW07 TWS And MW65 Headphones Review – Bluetooth Engaged
Master & Dynamic is a friendly company from USA, known for their excellent headphones, all of them having awesome features like ANC, APT-X Bluetooth and other bells and whistles that tell them apart from the competition. MW65 is priced at 500 USD, and will be compared to Ultrasone Signature Studio, and Sennheiser HD660S while MW07 is priced at 150 USD, down from 250 USD, and the closest direct competitor to it is HIFIMAN TWS 600, which is also priced at 200 USD at launch. 
Introduction

Master & Dynamic is one of those companies really nice to deal with, with a strong USA-based mentality and with a strong support for their customers and fans. They designed and created a large plateau of audio delicacies, including the MW60 headphones which I reviewed in the past. Most of their headphones are centered around a bassy, warm, fun and usually punchy signature, so we could say that Master & Dynamic has a house sound to them. If you ever purchase a product from them, you can expect prompt support, and if you explore the internet, you'll hear that everyone who had an issue with their products has had their issues solved. Furthermore, they run sales often, and you can find special offers for their excellent headsets, so if you're interested in any of their offerings, don't forget to check the latest price. 

It should be noted that I have absolutely no affiliation with Master & Dynamic, I am not receiving any incentive for this review or to sweeten things out. I'd like to thank Master & Dynamic for providing the sample for this review. Every opinion expressed is mine and I stand by it, the purpose of this review is to help those interested in Master & Dynamic MW65 and MW07 find their next music companion.
Product Link
You can always get the Master & Dynamic MW65 from www.amazon.com here: 
White version (500 USD): https://www.amazon.com/Master-Dynamic-Noise-Cancelling-Wireless-Headphones/dp/B07THFBCJK/
Borwn Version (shown in the review, 350 USD): https://www.amazon.com/Master-Dynamic-Noise-Cancelling-Wireless-Headphones/dp/B07RHWDY9N/
Gunmetal Version (500 USD): https://www.amazon.com/Master-Dynamic-Noise-Cancelling-Wireless-Headphones/dp/B07RHWD633/
Black Metal Version (500 USD): https://www.amazon.com/Master-Dynamic-Noise-Cancelling-Wireless-Headphones/dp/B07W5WPTW2/
You can also get the Master & Dynamic MW07 TWS IEMs from www.amazon.com here: https://www.amazon.com/Master-Dynamic-Earphones-Connectivity-Tortoiseshell/dp/B07H8S4N36/
Packaging

First things first, let's get the packaging out of the way!

The fun thing here is that we're dealing with a company that really knows how much the unboxing experience matters to the final customer. The thing is, most people will probably think at first, that once you open a package and take the product out, you won't care about the unboxing experience, but the truth is, unboxing experience matters. I decided to not include the word Unboxing anymore in my Youtube videos, because it seems to make some people think that there is less content in each video than it actually is, but having owned products outside of the audiophile hobby, I can tell you, I do care how those are presented. For example, all DSLR cameras are presented in a nice, fancy way. The same goes for high-quality drawing tables, even the cheapest Wacom tables are presented nicely, and some of those cost a mere 50 USD or 100 USD, yet they are presented, like they are the tables you will be using for a long time to make your art. The same goes for any product I have enjoyed, it is part of owning the product, to have a nice presentation to it, to have it presented personally, in the same way that you'd see it presented online. 

MW07 

The presentation for MW 07 is much simpler than that of MW65, which is a large headphone, but even for the headset which is now selling for 150 USD, Master & Dynamic did not skip the presentation part.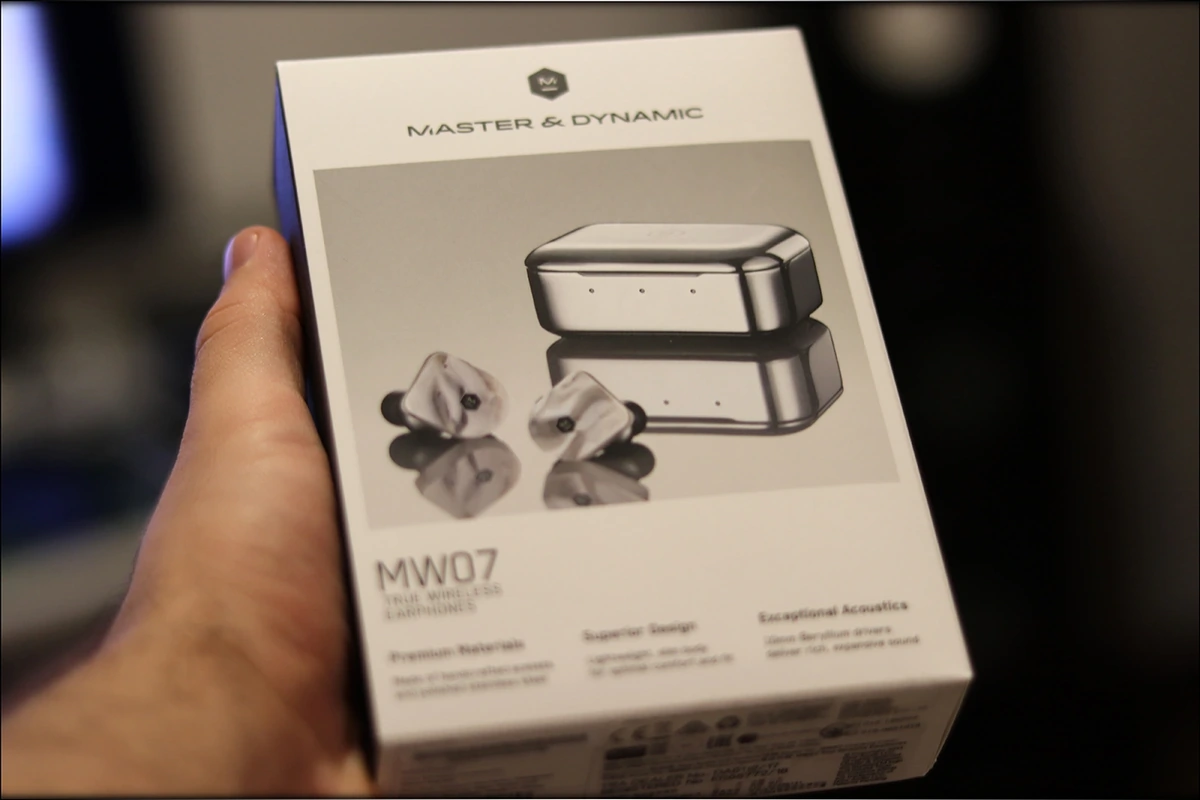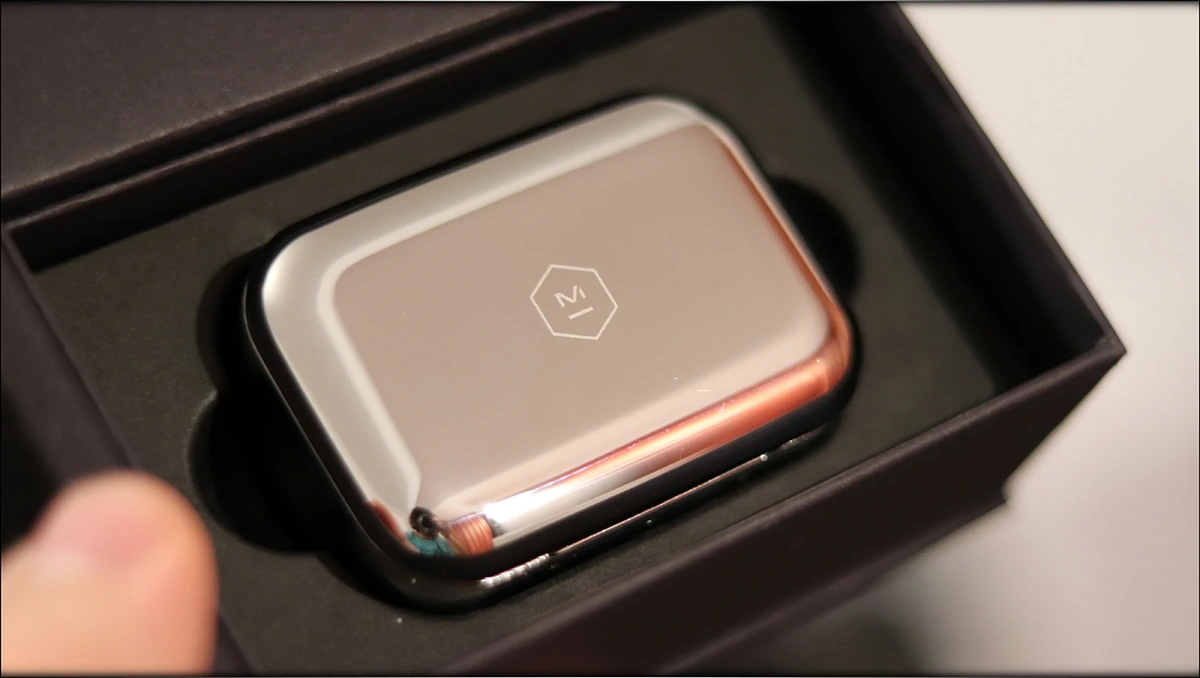 The IEMs come in a fancy carrying / charging case, and along with them, you have a rich selection of accessories, which include a good selection of tips, 5 pairs, in different sizes. There are also two pairs of spacers, which are designed to make the earbuds more comfortable for longer wearing sessions. 

There's also a charging USB cable, which is made as a Type-C to Type-C cable, and it comes with a USB Type-A to Type-C adapter. Then, you also get a pouch, made from fabric, making MW07 one of the most rich and best presented TWS Earbuds at the moment of making this review. They make good competition for the RHA TrueConnect which I just reviewed on Youtube, and which are priced at pretty much the same price. 



MW65 

The headphone, the master, comes in a much larger overall package, with the same high quality to the entire presentation. The headphone comes along with a beautiful leather / fabric carrying pouch, a USB / Data Cable, which also is a Type-C to Type-C cable, and which has an adapter from Type-C to Type-A adapter.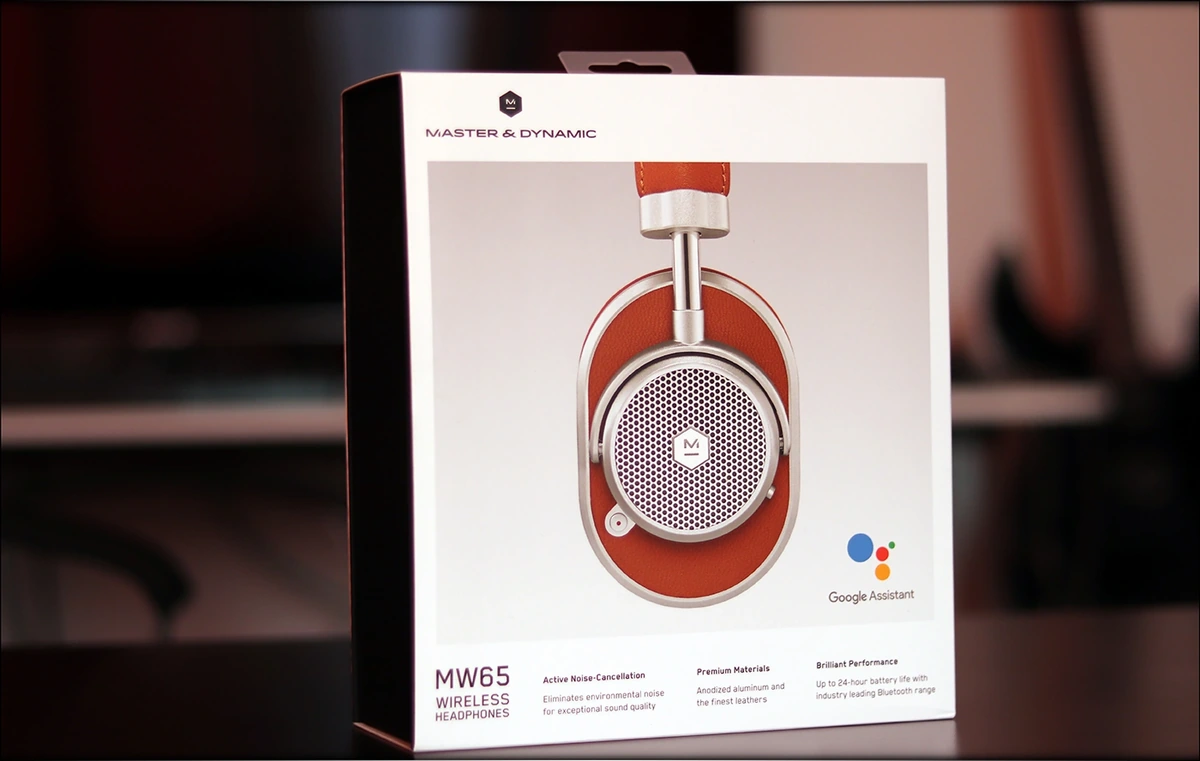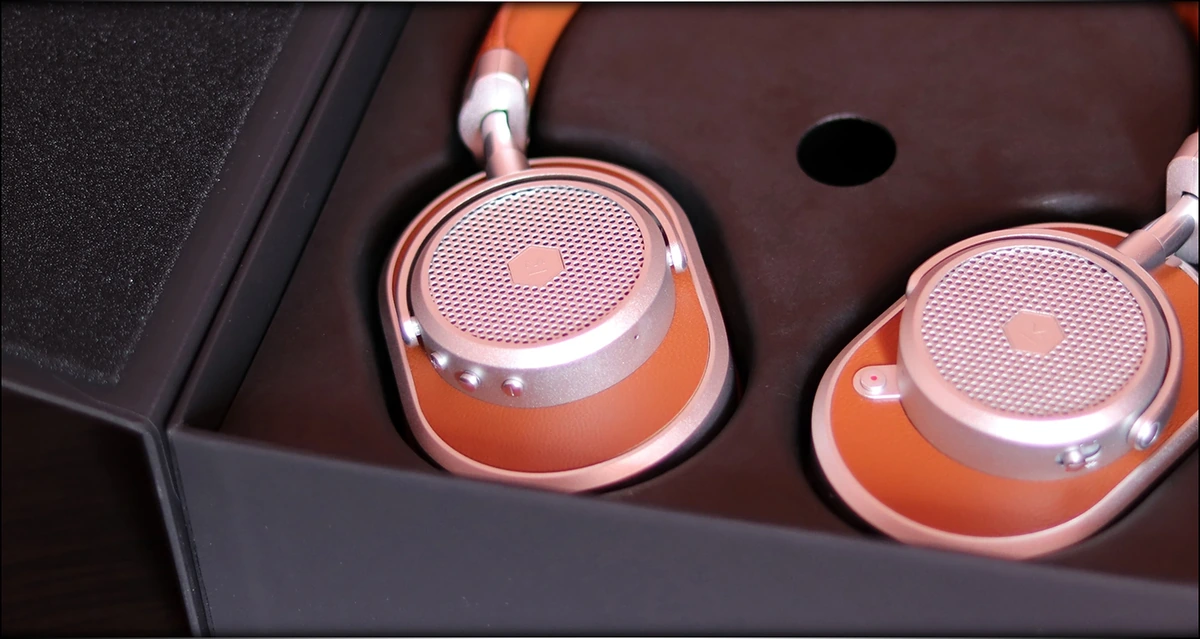 There is also an Audio cable included in the package, so that you don't have to run your MW65 exclusively as a Bluetooth headphone. 



What to look in when purchasing an upper midrange Headphone or TWS Earbud

https://www.audiophile-heaven.com/p/what-to-lookl.html



Technical Specifications

MW07 

MODEL – MW07
DIMENSIONS – Earphones: 25 x 22.2 x 28.3mm Case: 64.6 x 26.8 x 45.1mm
DRIVERS – 10MM Beryllium driver
WEIGHT – Earphones: 9G Each Charging Case: 76G
MATERIALS – Acetate body, stainless steel case
EARPHONE CHARGE TIME – 1.5 Hours of playtime after 45 minute charge, full charge after 1.5 hours
BATTERY LIFE – 3.5 Hours
CHARGING CASE – 3 Additional charges, 14 hours total listening time
CASE CHARGE TIME – 40% Charge in 15 minutes, full charge in 40 minutes
MICROPHONE TYPE – MEMS, Omni-Directional
CONNECTIVITY – Between Earphones – NFMI
BLUETOOTH PROFILE – Bluetooth 4.2 – aptX
CONNECTIVITY DISTANCE – 20+ Meters
WATERPROOF LEVEL – IPX 4 Splash Proof

MW65

MODEL – MW65
ACTIVE NOISE-CANCELLING – Feed-forward and feed-back (hybrid) active noise-cancelling technology
MATERIALS – Leather, Anodized Aluminum
DIMENSIONS – 165mm x 190mm x 66mm
CABLES – 1.5m Standard 3.5mm Audio Cable, USB-C to USB-C Charging Cable (with USB-A Adapter)
HEADPHONE CONNECTION – Optional 3.5mm Passive Audio Input, Two-Prong Flight Adapter
MICROPHONE TYPE – Beamforming Noise Reduction Mic Array
VOICE ASSISTANT – Google Assistant built-in, voice assistant enabled
DRIVERS – 40mm Beryllium
WEIGHT – 245g
EAR COUPLING – Over-Ear
IMPEDANCE – 32 Ohms
EAR PADS – Replaceable Lambskin-Wrapped Memory Foam
BLUETOOTH PROFILE – Bluetooth 4.2 Supporting AptX and SBC



Build Quality/Aesthetics/Fit/Comfort

MW07 

Starting with the magical one, those two little TWS IEMs come packed with features and reasons for you to purchase them. From the magical Be driver employed (just like the Be IEMs from Periodic Audio), to the fact that they have a dazzling battery life of 3.5 hours, with three additional charges, for a total of 14 hours of listening time, and given the fact that they have full charge and the case will have 40% ready to go in 15 minutes, and should last for an entire day of work with just a few minutes of charge, they almost sound like the perfect TWS IEM.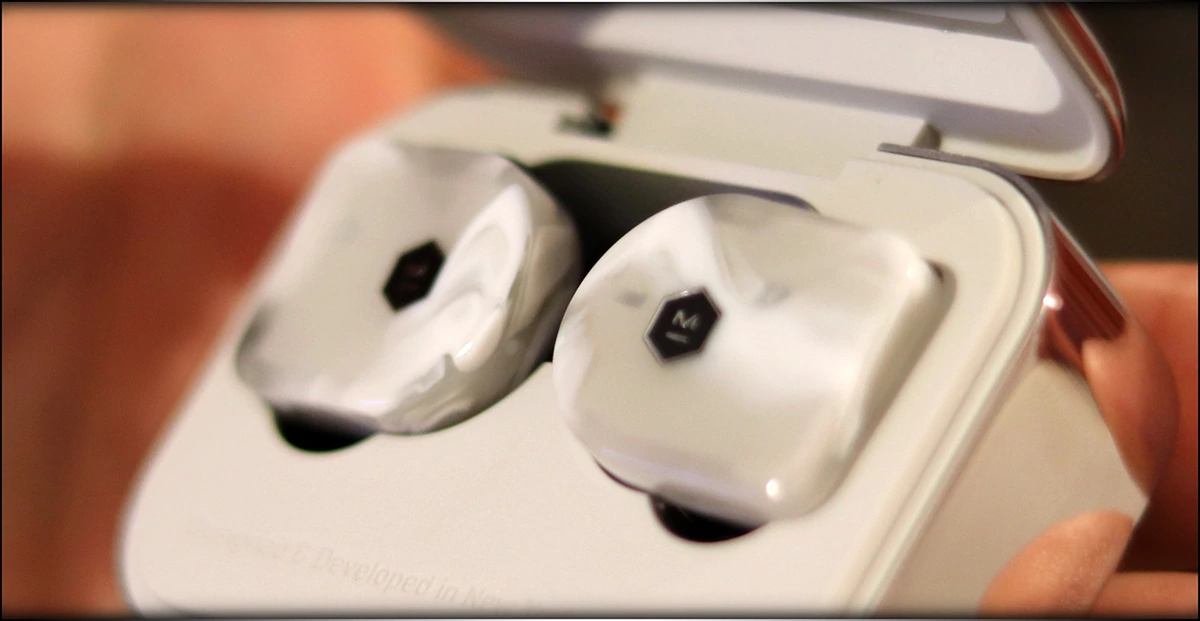 They also have IPX 4 Splash Proof rating, which means that you can easily wear them to the gym and do some light jogging / exercise while wearing MW07, without having to worry about breaking them. There's also a microphone inside, and you can take phone calls, and actually judging the phone call quality has been fun, because despite their small footprint, the person on the other side could hear me clearly, without my voice coming through as muffled, and without a lot of background noise. 

The bluetooth is 4.2 APT-X, but as I've noted in my review of RHA TrueConnect, having Bluetooth 5.0 doesn't necessarily mean something will sound better, and having APT-X with your bluetooth will always mean that it sounds better than having just SBC codecs. Here, I'm really happy Master & Dynamic went the good (sonic) way, and included APT-X with MW07, you can hear that they sound quite amazing, and are actually quite easy to recommend for their sonic performance alone. 



The connectivity distance is 20+ Meters from the source, and I measured about 18 actual meters from the smartphone, even with a wall in between, without losing connection. Furthermore, in all my tests, the two earbuds remained connected to each other once paired, and I haven't lost the connection between them even once, making them one of the most reliable TWS Earbuds I've tested to date in terms of connection stability. 



The IEMs have a beautiful granite aesthetic, that will surely catch your eye, and they feel comfortable while being worn. There is no ANC employed, like with MW65, but MW07 still offers about 18 dB of passive noise isolation, wearing them in full traffic, while commuting, and wearing them while doing noisy activities won't be an issue. This brings us to the latest part of this review, the comfort. This is actually one of the two or three TWS Earbuds that actually had good comfort for me. There is some light driver flex and some void, but they sit really well in your ears, and you never lose them, even while doing heavy exercise. Furthermore, you can rely on MW07 to be there even if you're working from an office, as they leak very little, and you can blast them pretty loud before anyone notices anything is going on. 

The case is also beautiful, but is also a fingerprint and a scratch magnet, and I recommend keeping it in the pouch while not using it, to give it the longest life you can. 



MW65 

MW65 is the culmination of the current Master & Dynamic tech, and the introduction of the best headphone they made to date, except for special partnerships they had with certain artists, so this one is really really well made. Or at least it is supposed to be so, so let's explore what features it has, and how well implemented all of those features are. 



It always brightens my day when you get in touch with me, and I'm happy to read your feedback, with many people thanking me for my reviews on MW60, as well as for my previous videos on MW65 and MW07, really making my days much better. Thank you, and if you have feedback for me, I'm always happy to hear it! 

Let's start with the battery life for MW65, as it is a portable headphone. We're talking about a full run of about 21 hours of music listening, with ANH set to high. This is pretty much like saying they last an entire day. What's even more amazing, with about 20 minutes of charging, you get half of that battery back, so awesome job on that. 



The not so cool part about them is that the ANC doesn't work so well, and for me, I still have better passive noise isolation from a closed back headphone like Ultrasone Signature DXP. This being said, the ANC works well at muffling and cancelling human voices, and I can say that someone screaming next to you will sound like a whisper, so a baby on a plan won't be an issue anymore. For normal traffic noise, and for city noise, though, the ANC is not quite as effective. 

The headphones are beautiful, and me having the brown variant made me really fall in love with the aesthetics of Master & Dynamic. The buttons on the headphones take care of the controls, and you have 20 meters of Bluetooth range from your smartphone, and as I said, Bluetooth 5.0 is useless unless it comes with APT-X. BT 5.0 does not change sound at all, you're better off not knowing what bluetooth variant you have installed, rather than caring whether it is 4.2 or 5.0, the sound is dictated much more by the codec, which is either APT-X, SBC, or LDAC and other high-quality Codecs. From all of them, AptX is the one that provides the best bang-for-the-buck. I would go for LDAC where possible. This being said, if you don't feel like trusting your music over Bluetooth, you can also use MW65 wired, and I could say it sounds awesome in both modes, although it feels more neutral, more reference in wired mode. 



The passive noise isolation is average towards low, about 10 dB of passive noise isolation. You really need that ANC for MW65 to isolate you better. They have Google Assistant integration, but I actually never used that feature. The comfort is actually great, although the earpads are at the limit of being over-the-ear and on-ear. The fact that the earpads are actually made of sheepskin, and removable, shows that Master & Dynamic cares about the overall life of their headphones, and that they care about you owning their products for a longer time than just after the purchase date. 



Youtube Video Review

Master & Dynamic MW65: https://www.youtube.com/watch?v=aoPSGDSoyhs

Master & Dynamic MW07: https://www.youtube.com/watch?v=ZZiQBhgSJhc



Sound Quality

Master & Dynamic MW07

This one is actually rather easy, MW07 has a pretty easy to describe signature, and there's not much else to it. The word is boom! There's bass, there's punchiness, there is a good kick, especially for those who love a warmer, more smooth up top signature, and there is a modest stage that paired with a fairly good separation, gives a natural presentation, especially for pop and commercial music. 



Starting with the bass, it is a heavy, high-slam, high-impact, natural towards slow speed, and with a satisfying overall delivery if you're listening to hip-hop, EDM, Dubstep, Rock, Pop, and music which in general should have a high amount of bass. The speed is good enough for them to keep up with aggressive metal, without feeling bloated or slow, even grindcore sounds listenable and fun, but the bass is not made for technical music, like, for example for technical death metal. 

The midrange is warm, and the emphasis in the bass is at around 100 Hz, which makes the midrange pretty thick and slightly veiled as well. This is what I would call a bass bleeding in the midrange, and it happens to a good extent, making the MW07 pretty warm and thick. I could even say their thickness is quite extreme, but this gives a fair advantage to male voices, or, to female voices, if you're very sensitive to a more aggressive treble. 

The treble, indeed, is very rolled off, with little extension up top, a very buttery and smooth presentation, with zero fatigue and zero stress presentation. If you tend to be sensitive to treble, MW07 has been made for you, their signature works really well with all types of music, from EDM to Pop, to Dubstep, to Hip-Hop, but only works for rock and metal, if you're sensitive to cymbal crashes, or if you want that smooth, creamy presentation. 



Master & Dynamic MW65

I was really surprised at first, because this is the first Master & Dynamic headphone that went into this direction. Usually, their headphones are smooth, clean, and bassy, with a good amount of impact, and less detail / soundstage. This time around, though, they changed things and made sure you're going to have a fun time listening to their flagship, and MW65 ended up being really clean, crisp, neutral to mild V-Shaped, with a good kick for a holographic soundstage, and even for textures in your music. 



The bass is clean, quick, and not overly enhanced. It is borderline neutral, with some slight emphasis in the sub lows, making MW65 a really really enjoyable headphone. They have enough speed to their bass to work with technical death metal, and very aggressive music, without feeling slow, but the bass also has enough size and amount for the headphone to not feel thin or lack substance. 

The midrange is what I would call lovely. Neutral to slightly bright, with a slight upper midrange emphasis, and a very slight valley in the lower midrange, along with excellent detail, clarity and punch / dynamics. Indeed, this is the first Master & Dynamic headphone I can call quite dynamic and punchy. There's just enough soundstage and instrument separation to call MW65 a top headphone actually, they work well with Progressive music, so Tool fans will love this one. You get a good number of layers presented and well separated from each other, and you can also hear a unique naturalness to the tonality of each instrument, they simply sound live. 

The treble actually compliments the rest of the signature, with a nice treble sparkle and extnesion, so you don't get that roll off, and you don't lose sight of your cymbal crashes and air. In fact, I could say that MW65 has more treble extension, more sparkle and more overall treble detail than their most direct competitors, HD660S, which is a pretty respected and loved headphone at this point. I wouldn't have thought they will sound this extended and clear, before hearing them. This time, Master & Dynamic doesn't just offer build quality and premium in the build, they offer premium in the sound as well. 



Portable Usage

The portable usage of both headphones is excellent. Most of the things I described before are my actual experiments and test results. More precisely, they did actually survive to the lengths Master & Dynamic promises, and I'm happy they weren't overconfident on the specs when describing their headphones. 



MW65 is really easy to drive actually, and a source like iBasso DX120 should do a fairly good job at it. Compared to other bluetooth / wired headphones, like the M0 Headphones from MOOH, they are considerably harder to drive though. There are bluetooth headphones that are similar in general compared to MW65, like ARC-1 from AIWA. This being said, ARC-1 has way less battery life, and the considerably lower price comes, at a cost. The materials are much better on MW65, and so is the comfort and bluetooth stability. 

There are many other headphones that are TWS and do a great job, like Lypertek Tevi, for example, which has been raved about, even by me, but I feel that MW07 will either be your thing, when it comes to their aesthetic, or not. They really are defined by the particular aspect that Master & Dynamic gave to them. 

Master & Dynamic are known for premium materials, portability and for overall quality to their products. There are many alternatives, but you either fall for Master & Dynamic and their premium approach, or you're looking for something else, so don't I don't want this review to make it sound like those two are the only two models in the world that are good. There are lots of amazing Bluetooth products out there, MW07, MW65 are also two of those really good ones. 



Comparisons 

The main contenders here are the Signature Studio and Sennheiser HD660S, for MW65, and TWS600 from HIFIMAN, for MW07. Those are all at similar price ranges, but they are different products, the whole point of the comparisons segment of this video is to compare them sonically, and to explain what purpose each of those achieves, and help you decide what kind of product you need. 



I will also skip over the pairings part of this review because both MW65 and MW07 are bluetooth products, and they sound similar with all sources. For the wired tests, I have been using either FiiO M11, iBasso DX229, or Opus #3, usually relying on quick switching and volume matches tests for determining the differences between MW65 and its competitors. For MW07, and TWS600, all tests were done on Bluetooth. I thought it would be really fair to include a comparison between MW65 and MW60, which I reviewed in the past. 

Master & Dynamic MW65 vs Sennheiser HD660S – All is good and well, but when Master & Dynamic decided that MW65 will sell for 500 USD, they knew they had to beat HD660S, and they knew they couldn't just add bells and whistles like Bluetooth and Active Noise Cancelling, or ANC and stop there. So, they also gave their Mw65 a sound that would make them stand their ground in the market, and man, did they deliver on that. The package of the two is actually better for MW65, with a more rich package, more accessories, and with better earpads, longer lasting earpads, and with a better overall cable included in the package. I was a big fan of HD660S, but Master & Dynamic simply made a better package there for their MW65, Sennheiser were never adepts of a strong package, although their prices are on the high side, compared to HIFIMAN, which also has a more minimalistic approach, but which at least offers a good price, being a more budget, good sound, barebone headphone. In terms of comfort, HD660S is more comfortable, has a larger earcup, but the headphone sits tighter, and the earpad is tighter, making it sit slightly less comfy than MW65, where the earpads are softer and made of sheepskin. HD660S is really hard to drive well, so you will need to make sure you have the proper source, where MW65 can be driven from a midrange DAP like iBasso DX150, FiiO M11, or even an entry-level DAP like FiiO M6 or iBasso DX120. On the other hand, you need at least iBasso DX220 with AMP7 to drive HD660S, or something just as strong, like the newly released TR-AMP from Earmen, or iFi xDSD, or Chord Mojo. HD660S is an open-back headphone and leaks a lot of sound, it does not isolate you from the outside noise, and you cannot wear them in any public location, or near your loved ones, if you don't want them to hear your music as well, where MW65 does not leak, and if you have a crying baby around, you can cut yourself from it for a few minutes with the ANC function. When it comes to the sound, you will have the biggest surprise. I always took Master & Dynamic for a premium headphone manufacturer, but now they also have proper audiophile sonic quality, with proper textures, holographic soundstage, and more quality, more punch, and better dynamics than even HD660S, making them one of the easiest to recommend headphones at the moment of writing this review, if you want a high quality closed back headphone, one that sounds neutralish. HD660S is warmer, thicker, darker, has a more creamy presentation, where MW65 has more dynamics, more punch, and a more balanced signature, with better extension both in the treble and in the bass. 

Master & Dynamic MW65 vs Ultrasone Signature Studio – Ultrasone signature studio was a really bright headphone, with a really quick and light bass. MW65 is a much more balanced version of that sound, and is also more comfortable, where Sig Studio was tighter on the head, with smaller earpads, which felt considerably harder to the touch, and became uncomfortable a bit faster than MW65, which I can wear for a few hours without wearing fatigue. In terms of package, both have an excellent package, and Ultrasone may have the upper hand here, with a better, yet less practical carrying case. In terms of sonics, Ultrasone is considerably brighter, and has less body, less punch, but better detail, and a larger soundstage. There are more textures, with better micro-detail with Sig Studio, but there is more dynamic, and a more balanced overall sound that is still very airy and extended with MW65, but which doesn't feel nowhere near as fatiguing as Sig Studio, which although is made for studio, can be very fatiguing after a longer listening period. 

Master & Dynamic MW07 vs HIFIMAN TWS600 – Now, we should compare the MW07, to the TWS600 from HIFIMAN. You can tell from the start that Master & Dynamic invested more in the build materials of the charging / carrying case, and also in the earbuds themselves. There's better comfort for MW07 actually, and they sit better in your ear. HIFIMAN has a considerably different sonic presentation, with a much lighter and more neutral sound, where MW07 has a very heavy and thick sound. The two are polar opposites, and if you like bass, you should totally go for MW07, they are all about the bass. TWS600 has much better detail, clarity, impact and treble, but they have a very thin sound out of the box, and they need to be EQ'ed to have a more natural sound. I have taken some time to EQ them, and they take the EQ'ing well, but it is a necessary step if you want to enjoy them, where MW07 can be enjoyed right out of the box, if you're a basshead, or someone who enjoys a more commercial type of sound. 

Master & Dynamic MW65 vs Master Dynamic MW60 – The new vs the old, what changes, and where is MAster & Dynamic headed? To answer all of those questions, I first need to tell you that my review of MW60 has been confirmed to stand true by the test of time, so they are exactly as described, and I encourage you to read it before reading this comparison, so that it makes way more sense. Where MW60 was imposing, deep and powerful, MW65 is neutral, clean, and crisp, with much more focus on the detail, clarity and overall soundstage. There's a much larger stage with MW65, and where MW60 was really warm and thick-ish, with a smoother treble, with MW65 you get a much edgier treble sparkle, with better overall extension and more air. MW60 was lush and full, MW65 is clean and sparkly, this would be the easiest way to compare the two, and to know which one should work best for you. 



Value and Conclusion

We can draw an easy conclusion about both MW65 and MW07, which is that they are both premium products. They have those high-quality materials in their build, they have the fine craftsmanship, and the sonic performance to be sold at their current price points. This being said, there are other, more budget-oriented options out there, Master & Dynamic is designed for those who really want the quality and the experience offered by Master Dynamic. 



The package is always interesting and beautiful to discover, there's a rich accessory setup with both MW07 and MW65. I'm a big fan of the fact that they have both wired and wireless modes for their MW65. Furthermore, I'm in love with the fact that you can replace the pads of MW65, making them last quite longer than those headphones where the earpads are there to stay. 

Both MW07 and MW65 are comfy headphones, but for MW07, it should work with every ear size and shape, due to their overall design, the inner part being really nice for a wider number of ears. This being said, when it comes to MW65, things do not work quite the same, they are on the border for me, they simply aren't quite as comfy, since they are exactly at the edge of being on-ear and over-the-ear. This may be because I have larger ears, but still, it is something to keep in mind, you will be in contact with the earpads quite a bit.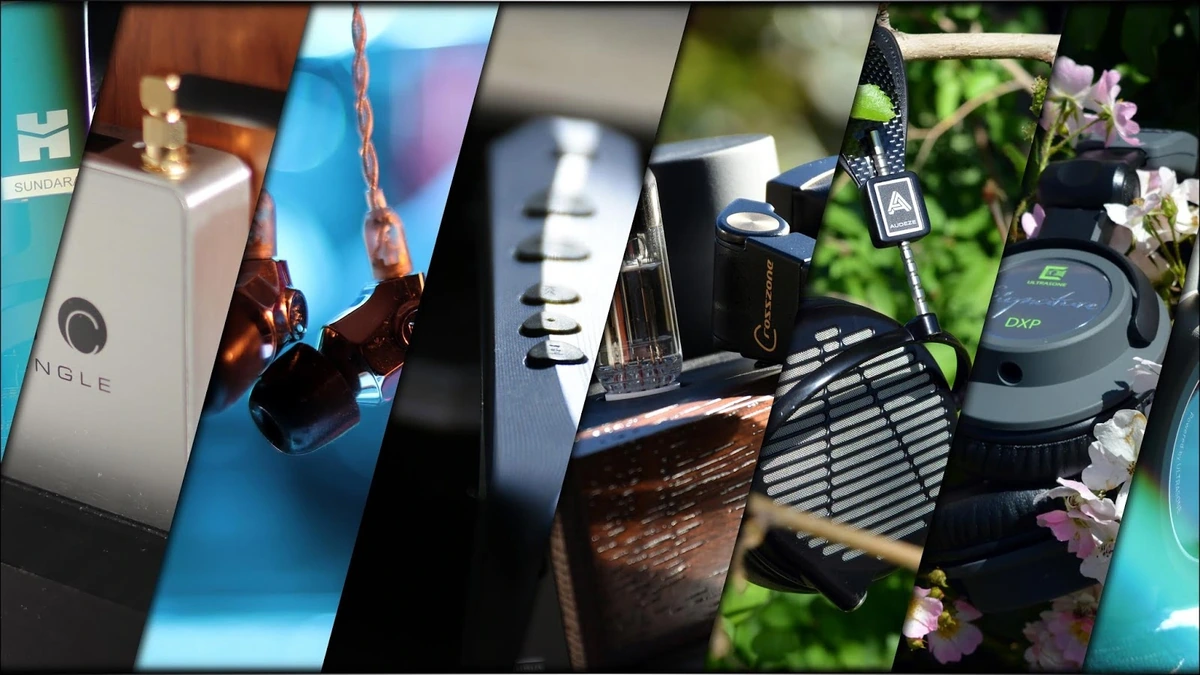 The sonic performance of both headphones is excellent, but they went in different directions this time around. MW07 is more in tone with the typical Master & Dynamic signature, which is warmer, creamier, where MW65 ended up as a really revealing, clean, crisp and detailed headphone, that's pretty much neutral, to mildly V-Shaped. This is quite intriguing, and MW65 ends up being one of my favorite headphones, and I will also be adding it to Audiophile-Heaven's Hall Of Fame for their excellent sonic delivery, detail, but also for their build quality, and design.


At the end of this review, if you're looking for solid TWS earbuds, and especially since they are on sale, if you love the design of MW07, you should totally go for them. At the same time, investing the full price of MW65 is quite complicated at first, but the final sound is totally worth it, they are a headphone that should satisfy both your needs for something that is beautiful, has practical usages, but which has good details, a wide soundstage, holographic even, and with great instrument textures.
Product Link
You can always get the Master & Dynamic MW65 from www.amazon.com here: 
White version (500 USD): https://www.amazon.com/Master-Dynamic-Noise-Cancelling-Wireless-Headphones/dp/B07THFBCJK/
Borwn Version (shown in the review, 350 USD): https://www.amazon.com/Master-Dynamic-Noise-Cancelling-Wireless-Headphones/dp/B07RHWDY9N/
Gunmetal Version (500 USD): https://www.amazon.com/Master-Dynamic-Noise-Cancelling-Wireless-Headphones/dp/B07RHWD633/
Black Metal Version (500 USD): https://www.amazon.com/Master-Dynamic-Noise-Cancelling-Wireless-Headphones/dp/B07W5WPTW2/
You can also get the Master & Dynamic MW07 TWS IEMs from www.amazon.com here: https://www.amazon.com/Master-Dynamic-Earphones-Connectivity-Tortoiseshell/dp/B07H8S4N36/
---
---
--- Please remember to stay safe, and always have fun while listening to music!---
 - If you have a dime to spare, and donate, to help us with electricity and work expenses, it would make my day much brighter, as it would help me improve things around the website and increase the frequency of my posts - 
---
Full Playlist used for this review
We listened to more songs than those named in this playlist, but those are excellent for identifying a sonic signature.  PRaT, Texturization, Detail, Resolution, Dynamics, Impact, and overall tonality are all revealed by those songs. We recommend trying most of the songs from this playlist, especially if you're searching for new music!
https://www.youtube.com/playlist?list=PL_cjBXGmwSHSdGcwuc_bKbBDGHL4QvYBu
--- Contact Us ---






---
---