Tiny Music Machines – FiiO M5 // M6 DAP Review
FiiO M5 and M6 are novel creations from FiiO, tiny DAPs that have both a very portable form factor, but also a good sonic performance, FiiO trying to defy the concept that a small DAP can't sound good with both. Priced at a price point of about 150 USD for M6, and about 100 USD for FiiO M5, they have quite a few competitors, as more and more companies are designing new DAPs that are both affordable and rely on a portable form factor to bring you all the joy and fun of music. 
Introduction

FiiO has became quite known lately for being one of the largest and most popular audiophile boutique brands, especially with many of their products being used even in flagship or high-end audiophile setups. When it comes to their name and warranty, FiiO lately has been growing so much that you can rely on them better if purchasing their products from the local dealers rather than directly from FiiO, as local dealers will most often replace the entire product with a new one, and provide faster support if any issue is to arise. This being said, from about 10 FiiO products I owned and reviewed to date, and none with issues of any kind, and having received worthy updates for all of them, some of those updates quite interesting, like the latest FiiO Q5S update, I think that FiiO are reliable and make one of the best companies to get your audio delights from, especially if you're on a budget. 

I have decided to make this review a comparative one and include both the M5 and M6 in the same review, because a lot of the questions about each were along the lines of me comparing them, so here we are. 

It should be noted that I have absolutely no affiliation with FiiO, I am not receiving any incentive for this review or to sweeten things out. I'd like to thank FiiO for providing the sample for this review. This review reflects my personal experience with FiiO M5 / M6. Every opinion expressed is mine and I stand by it, the purpose of this review is to help those interested in FiiO M5 / M6 find their next music companion. 
Product Link
M5: You can always get your FiiO M5 from www.amazon.com here: https://www.amazon.com/FiiO-M5-Bluetooth-Supports-Recordings/dp/B07VS42KZZ/
M6: You can also always get your FiiO M6 from www.amazon.com here: https://www.amazon.com/FiiO-Resolution-Lossless-Bluetooth-Spotify/dp/B07L8P8QDY/
Packaging

First things first, let's get the packaging out of the way:

M5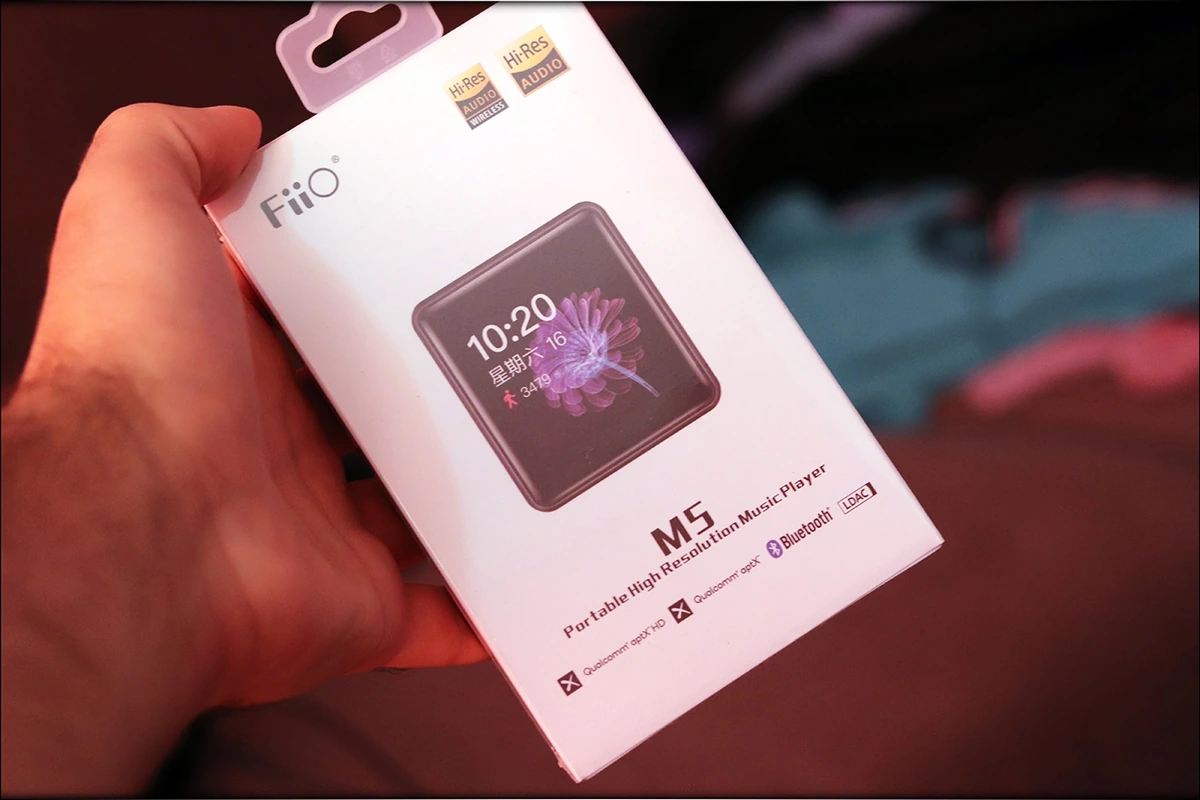 M6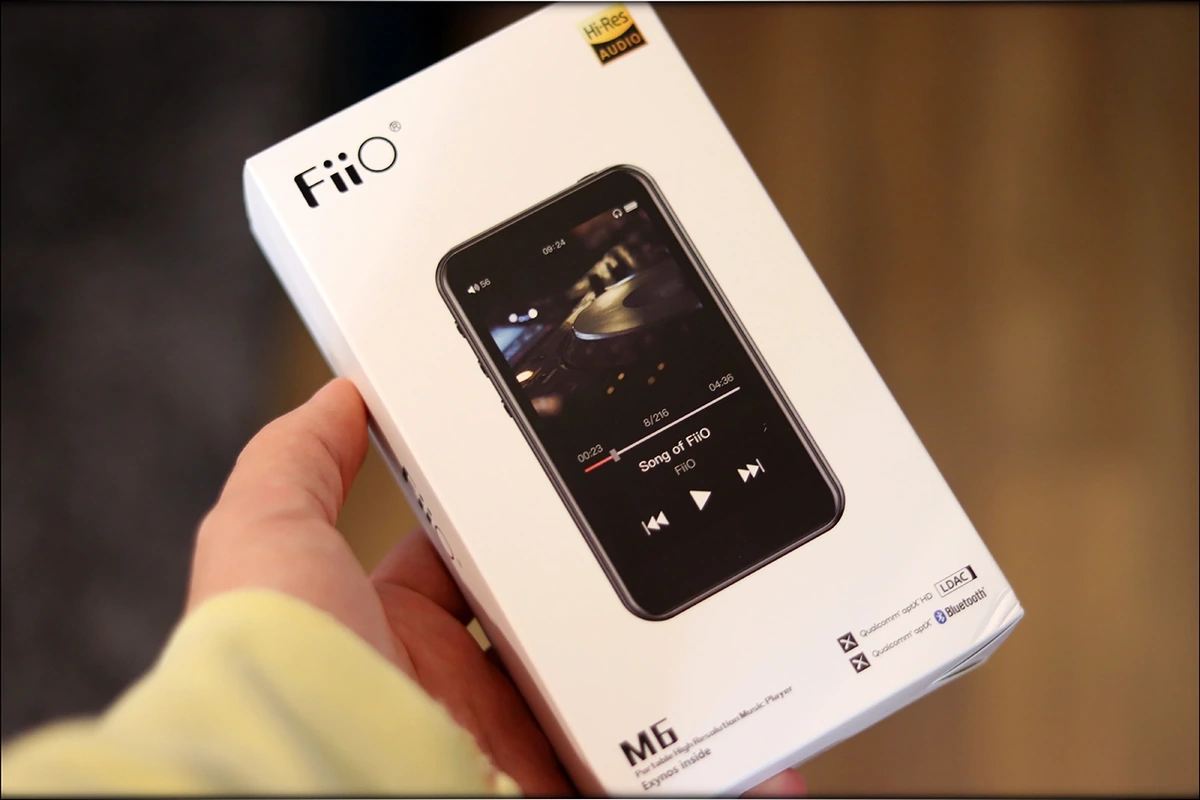 Both M5 and M6 come in slightly minimalistic packages, although you could say that they include all the bare necessary. IF you're coming from older FiiO DAPs, like the FiiO X5 or the X5 MK II, you're probably expecting a larger package, and more extras to come in the package, but you'll soon notice that you have all you need to start enjoying both M5 and M6 once you open each of their packages. 

More precisely, each comes with an interesting case, M5 with a clip case, and in some parts of the world, with a watch-like case, while M6 comes with a few screen protectors, and a silicone case. 



What to look in when purchasing a high-end DAP

https://www.audiophile-heaven.com/p/what-to-lookl.html



Build Quality/Aesthetics/UI/Firmware



M5 

Starting with the little one, M5 is pretty much an ultra-portable DAP, just like Shanling M0, or HIDIZS AP80. They all remind me of the iPod Shuffle, and it seems that the market for those is growing, with more and more people wanting an affordable tiny something to take on a run, so if you're concerned, you can always just get one of those and enjoy it. 

The device is entirely metallic, with a smooth rounded design, so it is comfortable to use, and the entire device is simply quite ergonomic. I think that the ergonomics of M5 are considerably better than either M0 or AP80, simply because the shape flows better, and it sits better in hand.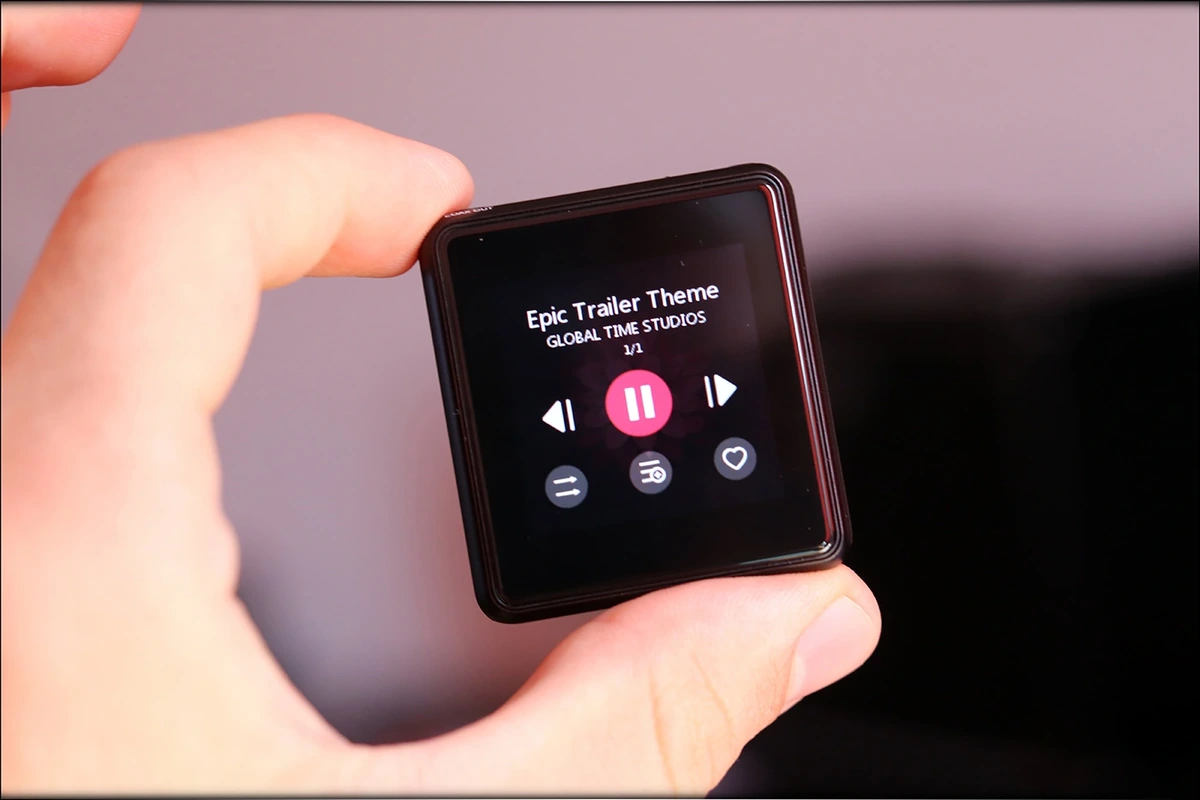 Since a plastic case is also included in the package, M5 has good points for portability, but it is uncomfortable to use with just one finger if you're a slightly larger fellow, like me, and the display is simply physically not very practical for portable usage with my fingers, but neither was the display of any other DAP in this shape and size. 

The Firmware and UI are very stable, but very basic, there's nothing magical going on with M5, and regardless of how hard you'd try to pop more features into a device of this shape and size, it is only going to be less and less practical, with my biggest issue being that I am mostly unable to select an option, not because the touch isn't good, but because I can't find a way to handle the device ergonomically. 

The display gets extremely bright, and is easy to read under direct sunlight, during mid day, the device has a microSD slot, which supports a huge music collection, and the 2.5D edges of the M5 make it really nice to use.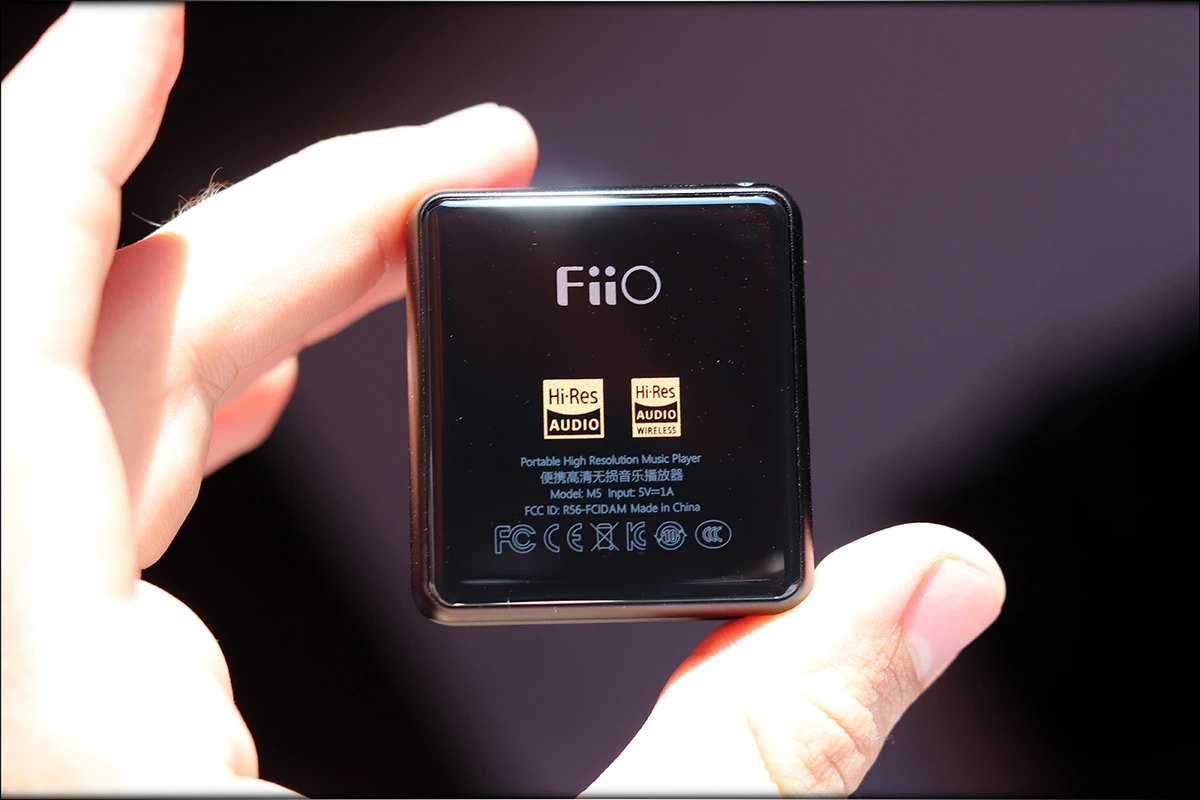 In terms of battery life, M5 lasts for about 10 hours of actual music play time, especially with lower impedance IEMs, and about 12 hours if used as a Bluetooth receiver, which is one of the major selling points, if you need a simpler music listening experience, and the ability to still manage your playlist and app using your smartphone. Relying on a Qualcomm CSR8675 BT Chip, and a AK4377 DAC, M5 supports DSD decoding up to DSD128, and LDAC when used in BT mode, although it only has one single 3.5mm Single Ended Output, so no Balanced outputs for this one. 

Not only M5 can do USB DAC from a computer, using FiiO's drivers, but it even has the ability to act as a transport for other USB DAC/AMPs, like Chord Mojo, or FiiO Q5s, making M5 one of the most versatile ultraportable DAPs I tested to date. 



M6

Much like M5, M6 comes packed full of features, and also with an extremely ergonomic shape and design, smooth edges, no corners, being a true happy device to keep and hold in hand. In fact, M6 is at the lower end of what I'd consider comfortable for my hands, but I can control it just fine, and even compared to the larger M7, I think that M6 is the sweet spot for FiiO's Ultraportable DAPs at this moment, if you don't need something that is a bit smaller, like M5, or the features of M7, which still has a few advantages over M6.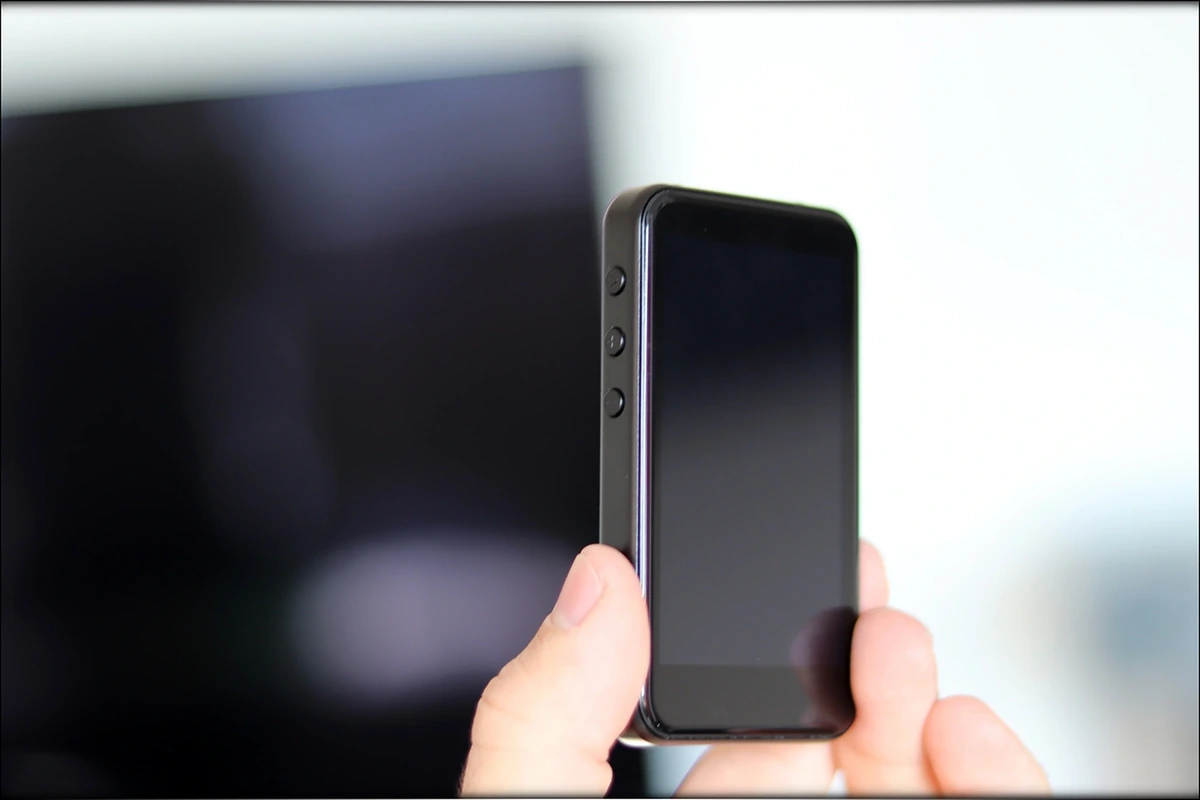 M6 is like M5, fully metallic, and although it is a bit larger, a large portion of the device is covered by its front display, which is a 3.2″ 480×800 IPS display that gets very bright and is legible under full sunlight. With a microSD card support like M5, of up to 2 TB, M6 feels like a true smartphone, although it relies on a heavily modified Android OS, which works with a list of apps, all of them whitelisted by FiiO, and customised to work on M6, and relying on Exynos 7270, just like M7 and M9 to work. In a sense, M6 is the smallest of the FiiO DAPs that relies on this SoC, but also the newest, so you'll probably feel that it is the most snappy and fluid of all. 

The DAC inside is a bit better this time, M6 relying on a ES9018QC DAC, also featured in DAPs that are quite a bit more expensive. The DAC has some nifty features, but the most interesting of those are that 118 THD, and the 110mW at 16 OHM output. If you're sensitive to hiss, don't worry, M6 has zero hiss, even with IEMs like Atlas, making it one of the most silent DAPs in terms of hissing and background noise.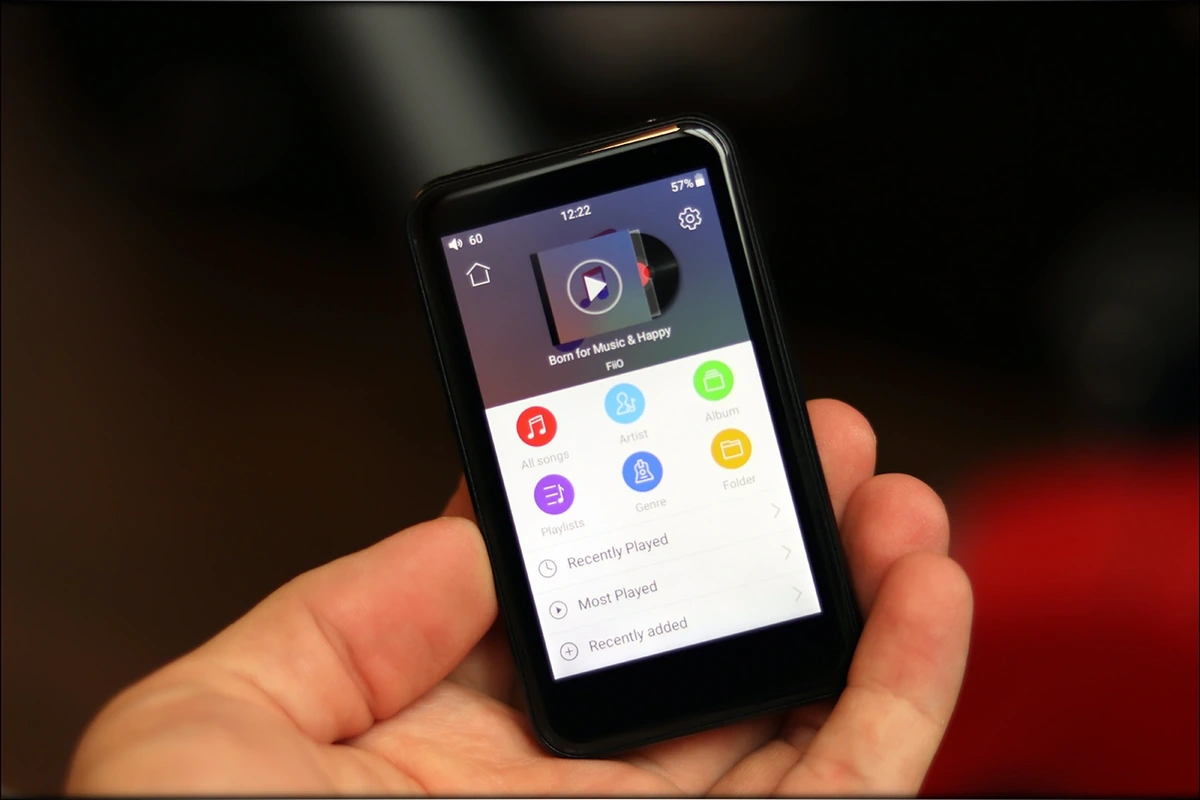 Similar to other DAPs, or actually even slightly better, M6 has almost 12 hours of battery life, which is pretty much excellent, and I've been able to use it for close to that time. The list of apps supported on M6 includes TIDAL, Spotify, Qobuz, Roon, Deezer, JOOX and Bandcamp.

If you like Bluetooth, M6 has quite a few things in store for you, especially dominating most competitors in terms of BT codecs supported, including LDAC, APT-X and APT-X HD. Speaking of BT, M6 can also be used as a BT receiver, making it pretty versatile, although the setting and the way to do this is a bit more hidden, in its settings. 

M6 has just one Headphone Output, which is a 3.5mm Single Ended Output, but which has a few tricks up its sleeve, being able to receive controls and commands from remotes, and also being able to be used as a Line Out, although the Line signal from M6 is limited at 1.5V instead of the usual 2.0V expected from a Line. 

There's even a USB DAC function to complete the list of features for M6, at the end of the day, both M5 and M6 being quite incredibly versatile devices. 




Sound Quality



M5 

I should start off by noting that M5 has a pretty low maximum power output, of just 42 mW at 16 OHMs, pretty lower compared to M6, and where I'd use M6 even with some larger headphones, like the Ultrasone Signature DXP, or Meze 99 Classics, M5 surely won't be able to drive them well, and I'd keep M5 around for IEMs only, and even there, for lower impedance IEMs.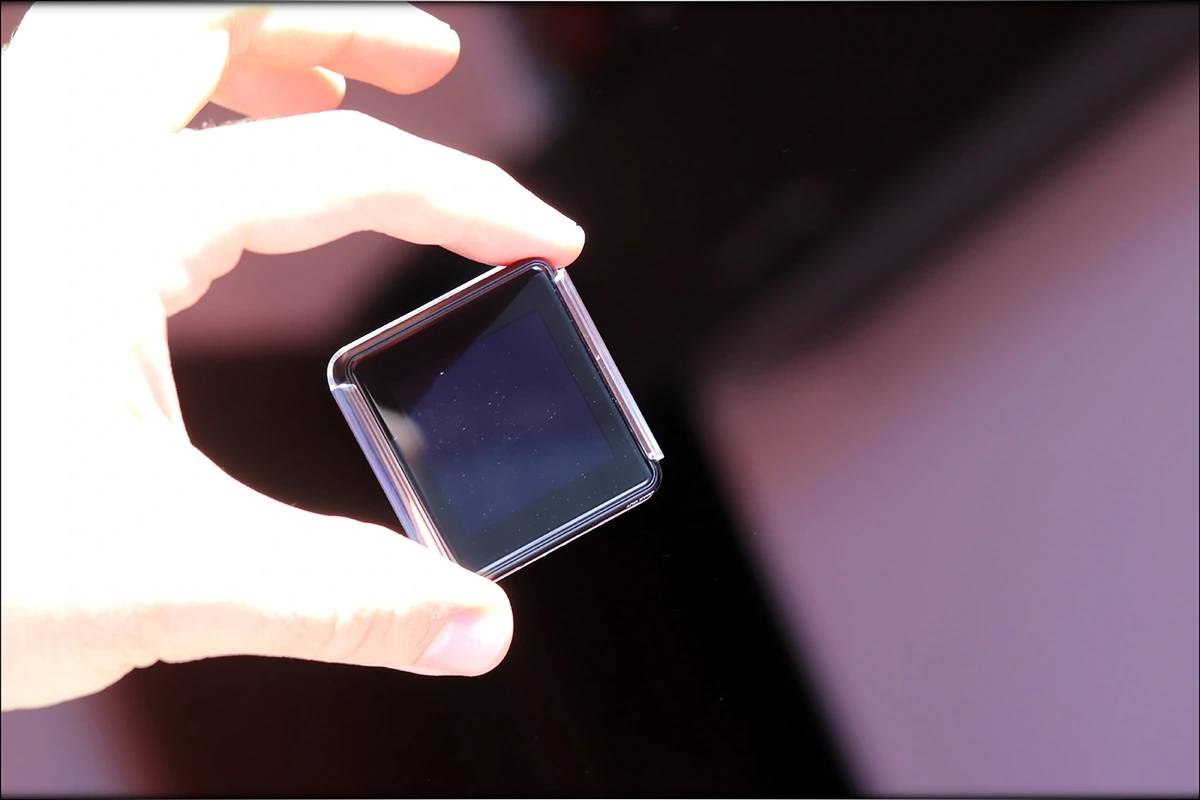 With an output impedance of just 0.5 OHM, M5 is pretty silent with hissy IEMs, so you don't have to worry if you're IEMs are prone to hiss. 

I could describe the sound as a bit shy at both ends, with little power, and a fatigue-free upper midrange and treble, M5 makes a total point out of being polite, and polite it is. This being said, the midrange never lacks detail or textures considering its price point, and the overall sound, paired with the right IEM can be quite excellent, although, as I said, I do think that M5 could use a bit more strength and power at both ends. 

You can notice that the decay on M5 is a bit slow, especially when you compare it to other devices that do have better reach in the lows, or better depth, but overall the bass doesn't miss a lot of detail, even below the upper bass, being enough to call it interesting, and most of times a proper upgrade from a smartphone. 

The midrange doesn't have a lot of subtleties, instead having a very coherent and natural presentation that relies on a good macro detail and instrument separation to make a name for itself. Furthermore, the midrange can be called sweet and a touch warm, which, considering its price point, and what you're most probably going to pair it with, make M5 a very good option, as it will make most IEMs that are a bit harsh and bright, or too bitey, into a sweeter, smoother versions of that sound. Since the weight of each note is good, the whole presentation comes through as natural, although the width of the soundstage is about average, where the depth is below average, being a more wide than deep kind of presentation. 

The treble of M5 is very polite, to the point where it is a slightly too simple treble going on, making it much better for classical, pop, and electronic, than it is for Metal and Rock music, where you want a bit more bite to the cymbals. 



M6

FiiO M6 has a pretty good amount of driving power, and virtually zero hiss, making it quite a bit more versatile than its little brother M5, and despite being only a bit more expensive, it feels quite a bit more balanced, and more extended both ways, with both the treble and the bass being better expressed, with better control and detail, than the little M5.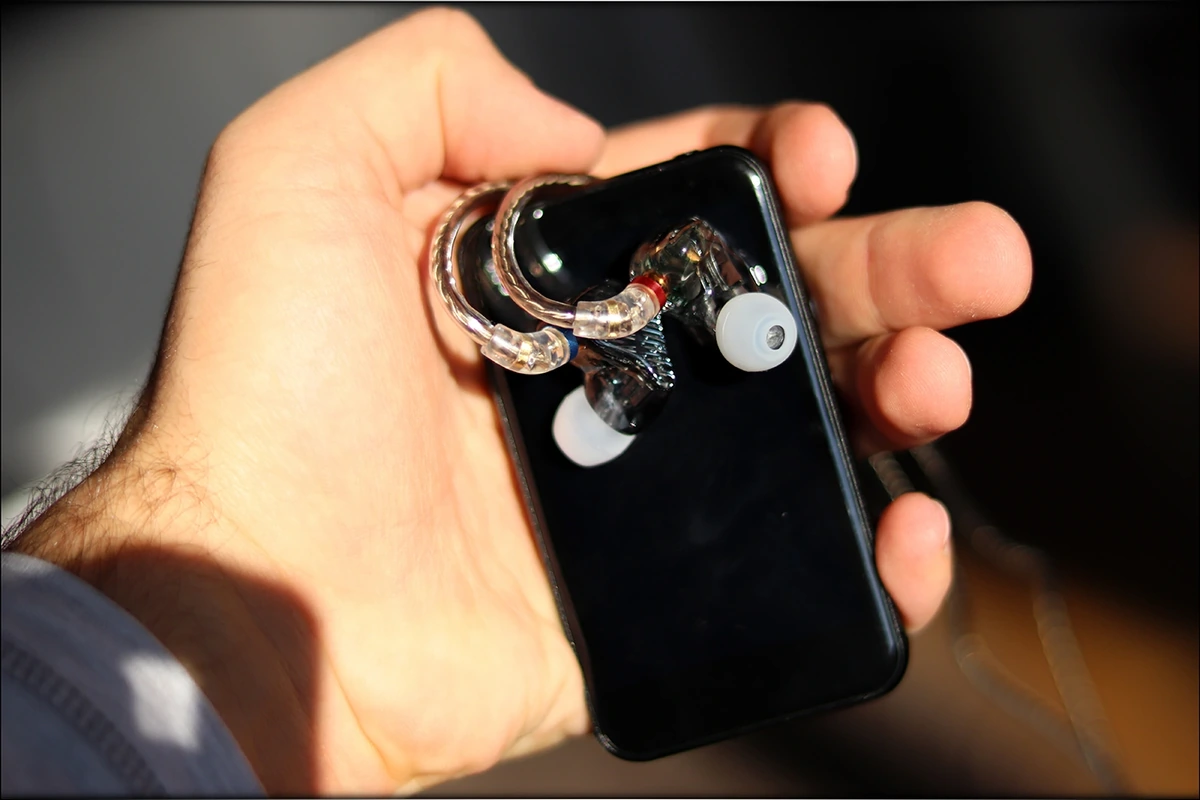 The bass and the sub-bass are moderate in quantity, so don't expect something crazy or bloated, like some smartphones or entry-level devices do, but the bass could also called to be a touch soft, but not really sloppy. Where the decay of M5 feels a touch slow, on M6 the bass feels just soft, not necessarily slow or sloppy. When it comes to drums, and snares, M6 is pretty snappy and doesn't have any midbass hump, making it much easier to pair with a wide variety of IEMs and Headphones, compared to thicker or more colored sounding DAPs. 

The midrange is on the full bodied end of the spectrum, with a slightly thick presentation that is warm and a bit sweet. There's no mudiness though, and the midrange never feels suffocated nor dry. The vocals are presented in a clean fashion, but given its slightly thick overall sound, M6 compliments male voices better than female voices, and this can be felt even in rock and metal. 

The upper midrange and lower treble are in line with the bass and the midrange, but the treble tends to roll off above 6 kHz, and the higher you go, the softer it is, making M6 best suited for either pairing with harsh / bright headphones or IEMs, like the UFO Ear 112, Adam Audio SP5, or paired with softer music like Jazz or classical. 

The soundstage of M6 is average in both depth and width, although it has a bit more depth than it has width. This being said, it has excellent positioning, and fairly good instrument separation, making the entire M6 experience enjoyable, as it also has a fairly strong dynamic range, backed by the good power output. 



Portable Usage

In terms of portability, the main difference between M5 and M6 lies in their physical size, with M5 being just a bit smaller than M6, and a bit lighter, M5 being actually one of the smallest DAPs in the world, which still features a display, and isn't a full blown shuffle DAP.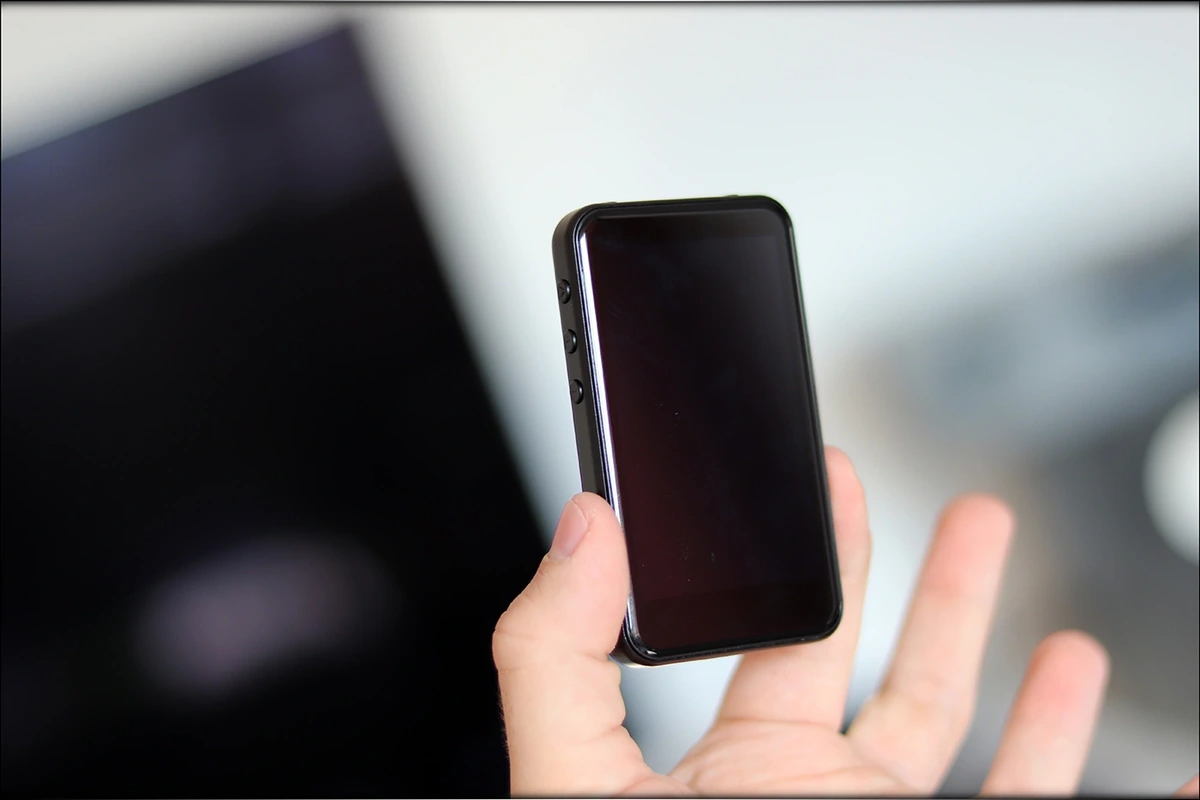 Both M5 and M6 have good points to their portability, although if you want to use some apps, like Tidal, M6 will be the one to go for, also having Wifi, and offering support for a hand of other apps, besides Tidal. 

Both M5 and M6 have the ability to work as a Bluetooth Receiver, and both of them can act s a USB DAC, although as far as I can tell, only M5 can act as a transport for most DAC/AMPs. 

M5 comes with a clip plastic case, and in some areas of the world, with a watch-like rubber case, making it quite favorable for its portability. This being said, M6 also comes with a rubber case, and despite the fact that M6 cannot be made to look and act as a watch, I like M6 better for its ergonomics, the physical size of the device being better for my hands, and feeling more comfortable. 



Select Pairings

The main combos I selected here are FiiO M5 + FiiO F9PRO, FiiO M6 + FiiO FH7, and FiiO M6 + Dita Twins Fealty.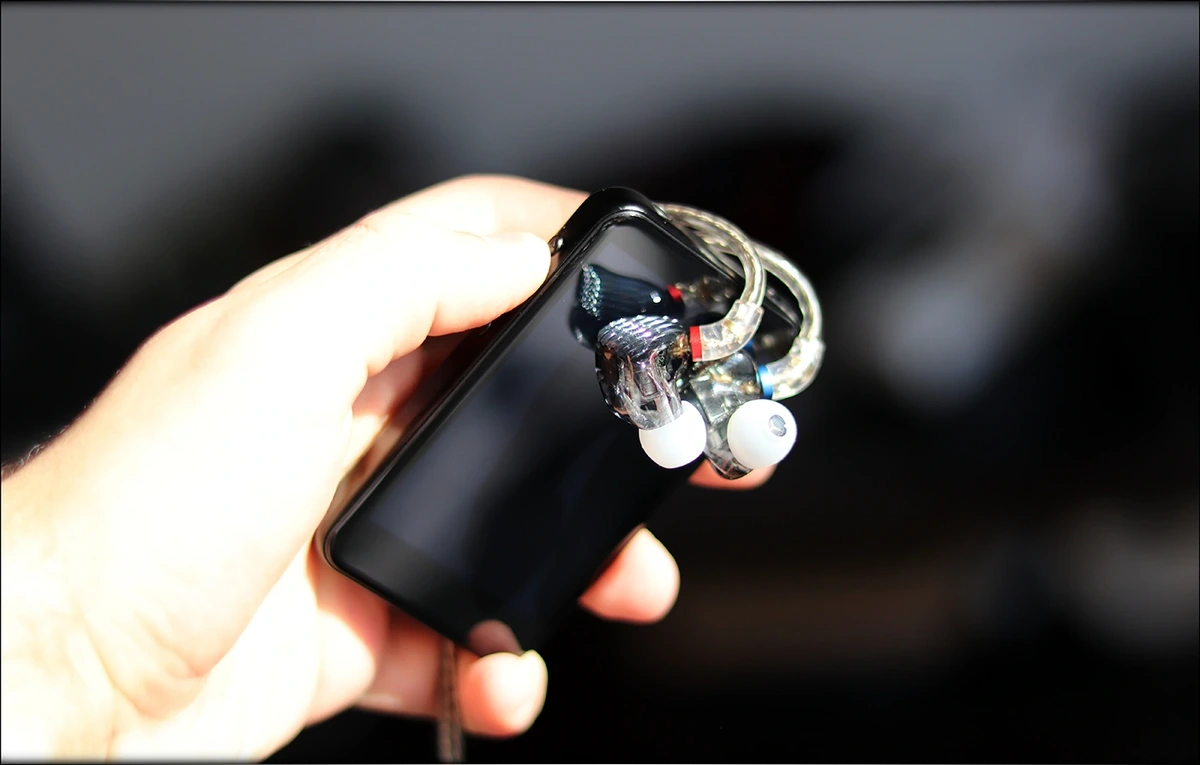 FiiO M5 + FiiO F9 PRO – FiiO M9 PRO is an easy to drive IEM, so M5 surely has enough power for it, and more, and F9 Pro is on the brighter, more neutral side of things, so the softer presentation of M5 compliments them well, making them more balanced, and an easier listen for those who wanted a less fatiguing, and a lighter listen, but still with the detail and the technical resolution of F9 PRO. 

FiiO M6 + FiiO FH7 – FH7 is also pretty easy to drive, so both M5 and M6 would be more than enough for them. The interesting part here, though, is that FH7 has a more neutral and a brighter signature, that is really well complemented by the fatigue-free presentation of M6, and the deeper soundstage of M6 also compliments them well. FH7 is a bit sensitive to hiss, and the hiss-free sound of M6 also pairs quite well with FH7. The technical detail doesn't feel limited at all, and FH7 shines quite intricately, with a good amount of textures and clarity, when paired with M6. 

FiiO M6 + Dita Twins Fealty – Dita Twins Fealty is an interesting flagship I just reviewed, and an IEM some may overlook when considering their next purchase, but here, I wanted to make a point of how easy they are to drive, and despite their typical 1200 USD price point, they are easy to drive with a FiiO M6, and not only they are pretty easy to drive, but also sound quite nice from a little DAP like M6, making them a really easy portable choice. The Dita Fealty is the more warm, light and wide of the Twins from Dita, and this is complimented well by M6 which is also soft, warm and sweet, enhancing the original signature of Fealty, which, while not impressive from the start, grows to be quite sweet and musical after you pair the two together. The wide stage of Fealty also works well together with M6, which has good depth, the resulting sound being quite well rounded. 



Comparisons

The main comparisons I picked are FiiO M5 vs Shanling M0, as HIDIZS AP80 really doesn't make as much sense in terms of ergonomics, and m5 is too much of an easy choice given its really nice ergonomics, only M0 from Shanling making actual interesting competition here. I also will be comparing M6 to M9, as I've received a lot of questions about this one, and M6 vs Cayin N5ii, as a lot of you have been asking me about this one recently.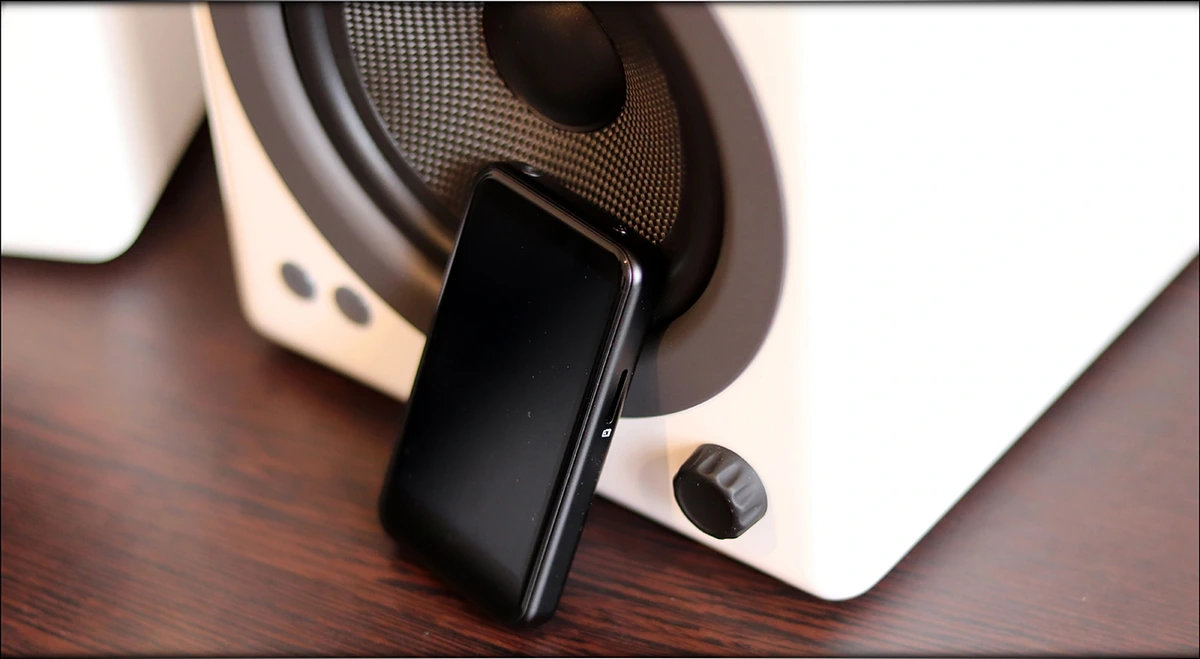 FiiO M5 vs Shanling M0 – The fun begins here, with the most important comparison, M5 vs M0. Now, I personally enjoy the buttons on M5 more than the wheel on M0, which in my honest opinion feels like the first thing that will break on M0, especially with the ultra-portable usage scenario, of keeping it in your pocket at all times, and using it while doing exercise. M0 sounds better for bassheads, and is thicker, warmer, more creamy in signature, and has more driving power, but M5 has a much more quiet overall background, is more refined with sensitive IEMs, and also has a more balanced sound. The treble is softer, and more smooth on M5, helping it mask the APT-X and all bluetooth codec artifacts, but it also manages to have a wider soundstage compared to M0. This being said, if you want a DAP with more driving power, and a mini size, M0 should be your to-go choice, while if you're looking for a more well-rounded option, M5 surely makes a very good option at this moment. 

FiiO M6 vs FiiO M9 – Now, I didn't necessarily wanted to go into this comparison directly, as M9 is quite a bit more expensive than M6, and I usually try to keep things fair by comparing a DAP only with DAPs in a similar price range, but I received just enough questions about how they compare, to make it an official statement here. Let's start with the important parts, M9 has more driving power, quite considerably so, and M9 has both a single ended, and a balanced output, where M6 has only a Single Ended Output. This being said, both rely on the same CPU or more precisely, SoC, which means that they both rely on a similar firmware, and both have the same list of apps that can be installed on each, which is different from M11, which has a full android firmware, and works with almost any app. M9 has a volume wheel, where M6 relies on buttons for its volume control, but I personally think that the volume wheel on M9 is handy, being well protected during usage, and not feeling like the kind of volume wheel I'd be afraid to use and keep in my pocket. They have the same display, and they both support the same BT codecs, although only M6 supports Airplay at this moment, despite being the smaller and less expensive device. M9 has a SPDIF output, where M6 doesn't. It takes less time to charge M9 fully, from a zero battery state, but the battery life of M6 is longer, despite M6 having a smaller battery inside. In terms of sound, M9 is more detailed, considerably more natural and more even, and also more neutral. The bass is more rich, goes lower and slams with better impact on M9, but is also tighter and more snappy on M9. The midrange is pretty much better in every way on M9, with more detail, clarity, a wider and deeper soundstage, and with more textures and even nuance and micro-detail. The treble extends better on M9, and manages to still be fatigue-free, all while being a bit more upbeat and better extended, although this is to be expected. Overall, M6 is like a mini version of M9, though it actually does have some features M9 doesn't have, M6 is more portable, and this can be felt when it comes to its sonic performance, FiiO's larger M9 still being better than M6, but also considerably more expensive. 

FiiO M6 vs Cayin N5ii – Cayin N5ii is a DAP released quite a while ago, but which is still relevant to the market. It seems like some people have encountered quite a few bugs with it, but happily most of those have been solved with subsequent updates throughout the time. N5ii is still more expensive than M6, but a lot of people have been curious how the two compare, so here we are. In terms of apps, theoretically N5ii should support more apps, and it should feel more free and more open than M6, but with the very ergonomic shape of M6, very good optimisation, and despite having a pretty limited app support, moving very smoothly, it feels like M6 is more open, unless you'd want to use an app that is not supported, thing which will be entirely impossible to do. One thing to note here, that I did not note in the other comparisons, is that N5ii has a considerably worse display, which is blue tinted, and which doesn't have a lot of brightness, where M6 has a much brighter, more vibrant and cleaner display. Not overly important to most people, but for those wondering about it, may come in handy. In terms of sound, N5ii is clearly warmer, but also has more hiss with sensitive IEMs. N5ii has better dynamics, and more overall impact, and better treble extension and sparkle, along with a deeper soundstage, and N5ii has a balanced output. This being said, both devices are quite relevant to their price points, and for IEMs, I'd probably recommend M6 more in general, because it has a lower noise floor, and feels easier to use and enjoy. 



Value and Conclusion

This review has been a lot of fun to write and both M5 and M6 have been a lot of fun to explore and listen to. As we're used to, when talking about FiiO stuff, both M5 and M6 have excellent value, and both are priced really friendly for your pocket and wallet, so don't worry, you won't be breaking the bank with either, and both are just excellent in terms of value.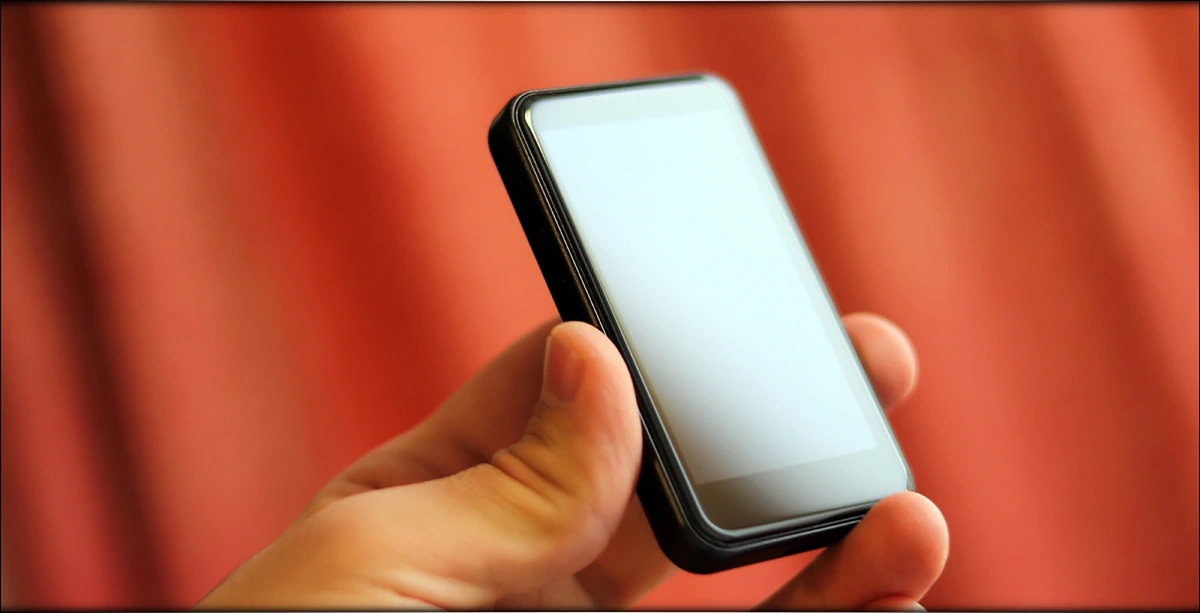 The package is a bit spartan for both, but both come with at least one useful carrying case, and one USB cable. There's more to have with M5, if you get the edition with a watch-like rubber case, but I personally prefer the Clip Case better, since I find it more useful in practice.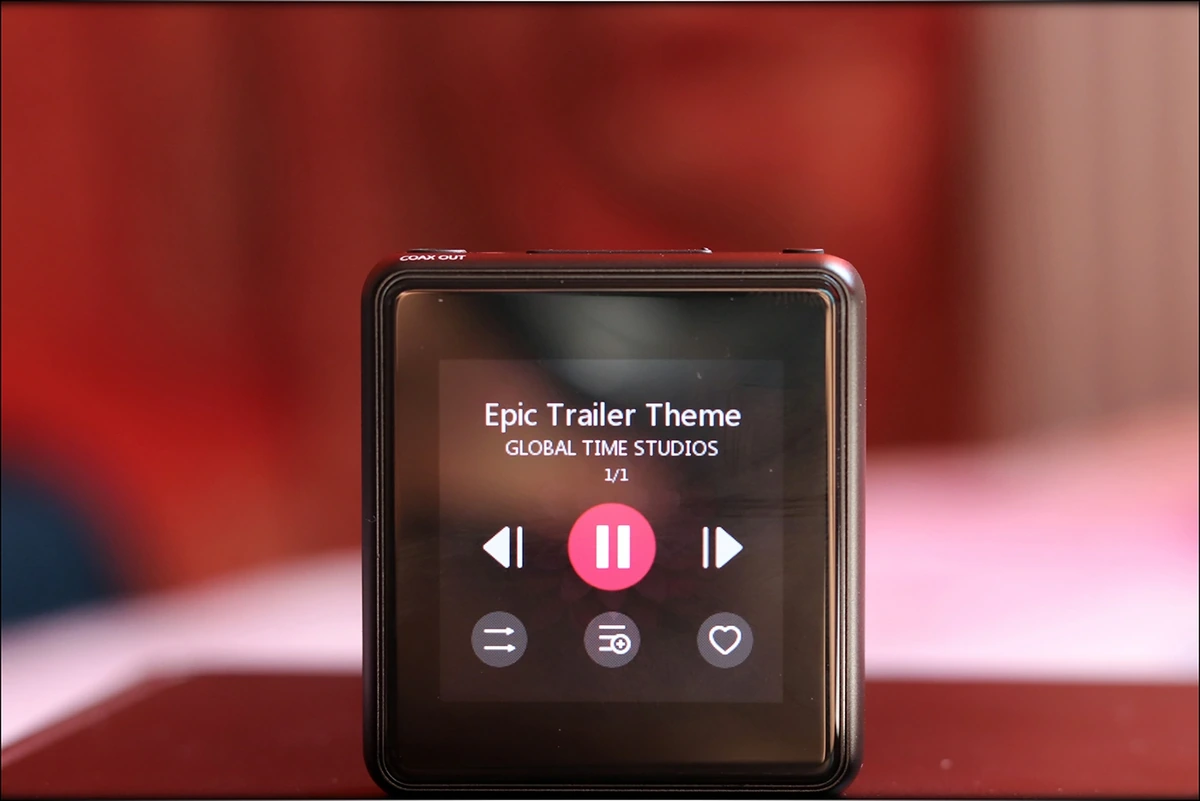 In terms of build quality, both are really well-thought, ergonomic devices, and both have a rounded shape that's just happy to hold in hand, both have a long list of features and are very stable devices, the only difference here being that M5 is smaller, and M6 larger, but M5 is below what I'd call comfortable to use with my fingers, while M6 is pretty much at that limit, actually being comfy to use.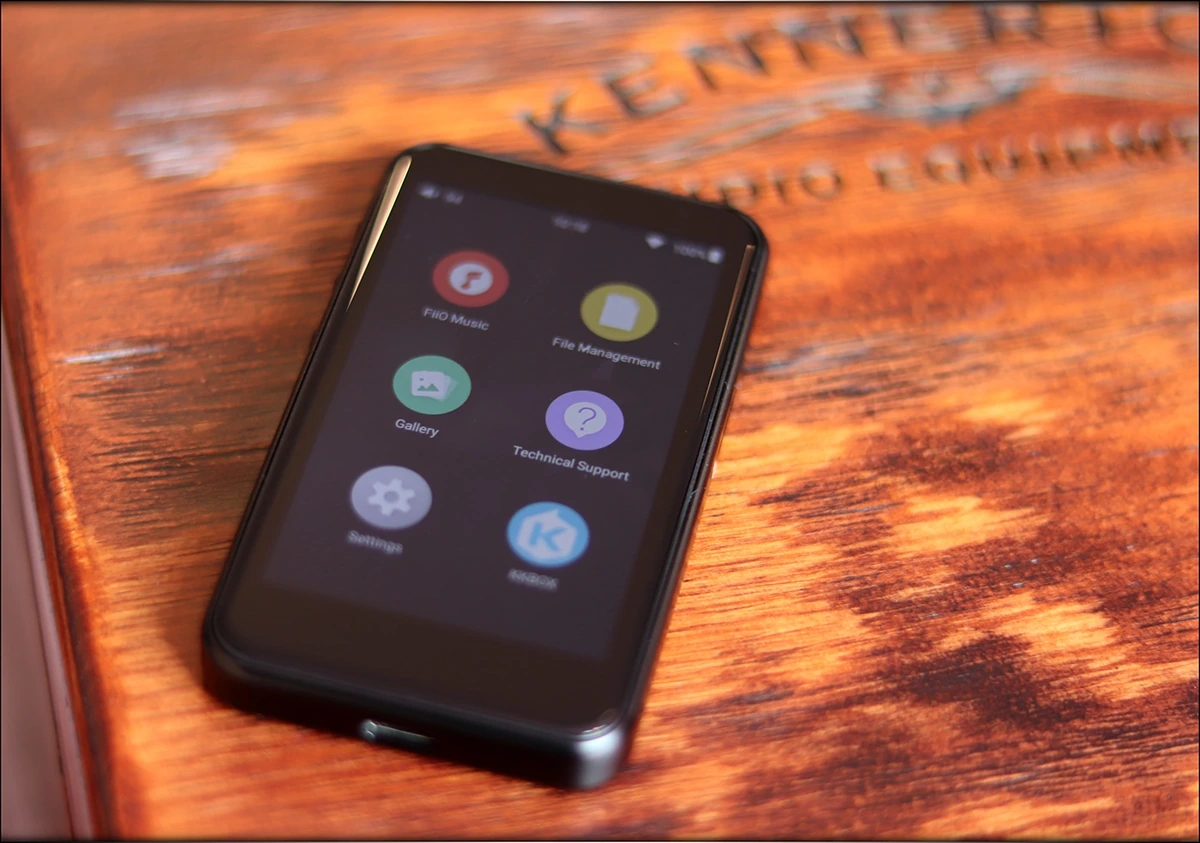 The sound is good for both, both being a touch on the smooth and soft side, warm and a bit on the non-fatiguing side of things. Neither isn't thick though, and both are well balanced for a pleasing musical experience.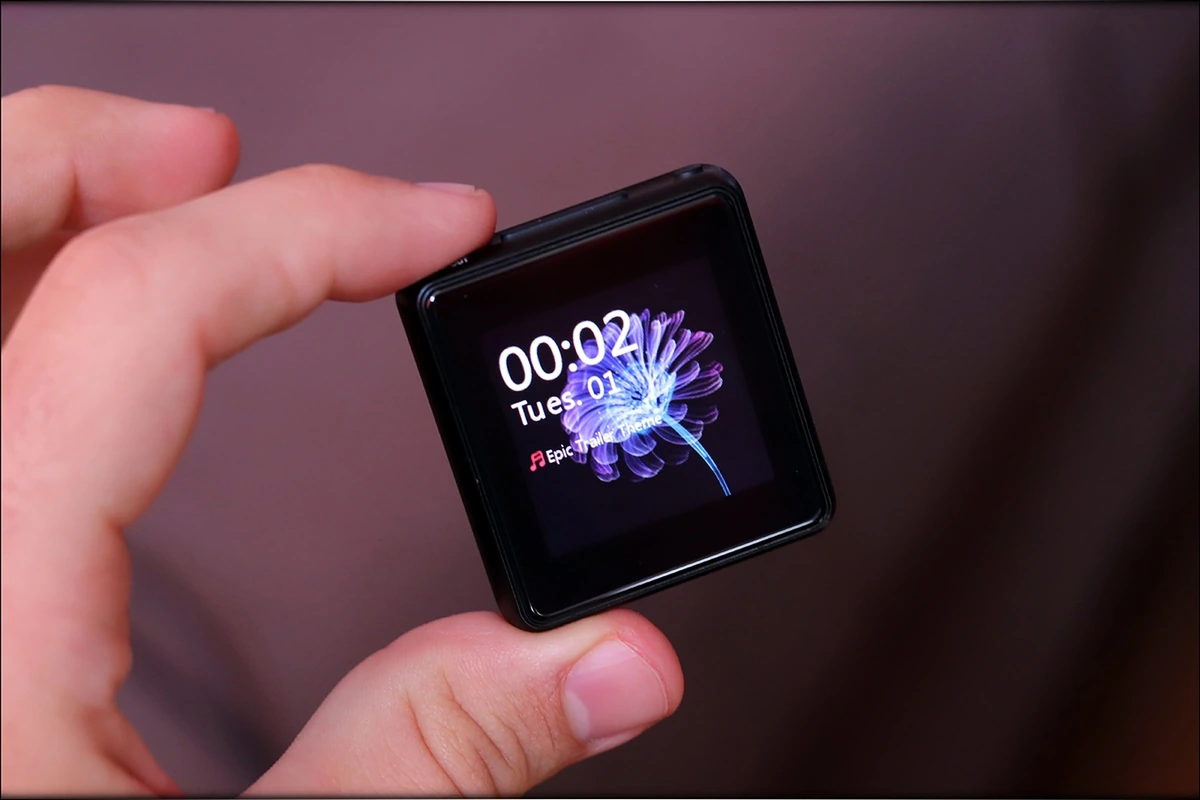 At the end of this review, if you're looking for a very ergonomic ultraportable, that can do a ton of tricks with its Bluetooth, and which supports up to 2 TB microSD cards, M5 should totally be on your list, while if you're looking for a frontier DAP, that has both support for microSD cards up to 2 TB, good bluetooth support, but also a bit more driving power, and sounds better, M6 is a really sweet DAP, especially if you wanted Streaming abilities, which it surely has. 
Product Link
M5: You can always get your FiiO M5 from www.amazon.com here: https://www.amazon.com/FiiO-M5-Bluetooth-Supports-Recordings/dp/B07VS42KZZ/
M6: You can also always get your FiiO M6 from www.amazon.com here: https://www.amazon.com/FiiO-Resolution-Lossless-Bluetooth-Spotify/dp/B07L8P8QDY/
---
---
--- Please remember to stay safe, and always have fun while listening to music!---
 - If you have a dime to spare, and donate, to help us with electricity and work expenses, it would make my day much brighter, as it would help me improve things around the website and increase the frequency of my posts - 
---
Full Playlist used for this review
We listened to more songs than those named in this playlist, but those are excellent for identifying a sonic signature.  PRaT, Texturization, Detail, Resolution, Dynamics, Impact, and overall tonality are all revealed by those songs. We recommend trying most of the songs from this playlist, especially if you're searching for new music!
https://www.youtube.com/playlist?list=PL_cjBXGmwSHSdGcwuc_bKbBDGHL4QvYBu
--- Contact Us ---






---
---