iBasso DX220 – Ultimate Versatility – (AMP7, AMP8, AMP9, AMP1 MKII)
Priced at about 900 USD for the basic configuration, and with a large number of subsequent AMP modules on the market, iBasso DX220 makes one of the most interesting DAPs (Digital Audio Players) to look at right now, and has to fare well against harsh competition that includes the Opus #2 DAP, iBasso's own older DX200 DAP, and other DAPs like Hiby R6, and FiiO M11. I also need to compare DX220 to X7mkii, the other important modular DAP, and QLS QA361, one of the few DAPs that comes even close sonically to DX220.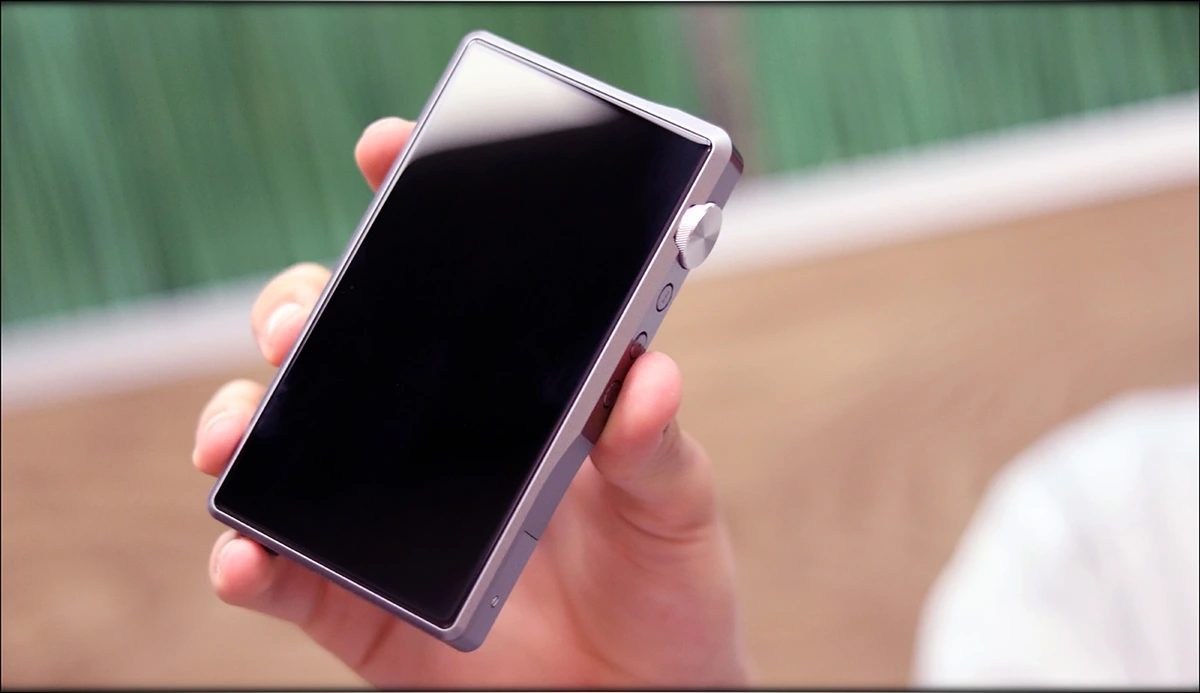 Introduction
iBasso has been one of my favorite DAP producers for a while now, and this is because they are really good at listening. They don't just hear the information, but they listen to it, they implement solutions to their issues, and they do it even a long while after releasing a product, as is the case with the firmware updates released for DX220 and DX200 that allow users to increase the volume on the AMP 9 NuTube Module far higher than it was possible ex-factory. Combined with a state-of-the-art customer service and a long track of taking good care of their customers and providing proper support for their products, iBasso is a nice company to be purchasing from and to be working with, regardless of what kind of product you're looking at. 
It should be noted that I have no affiliation with iBasso, I am not receiving any incentive for this review or to sweeten things out. I'd like to thank iBasso for providing the sample for the review. This review reflects my personal experience with iBasso DX220. Every opinion expressed is mine and I stand by it, the purpose of this review is to help those interested in iBasso DX220 find their next music companion.
Product Link
You can always purchase DX220 from www.amazon.com here: https://amzn.to/3oOCuGn

Packaging
First things first, let's get the packaging out of the way: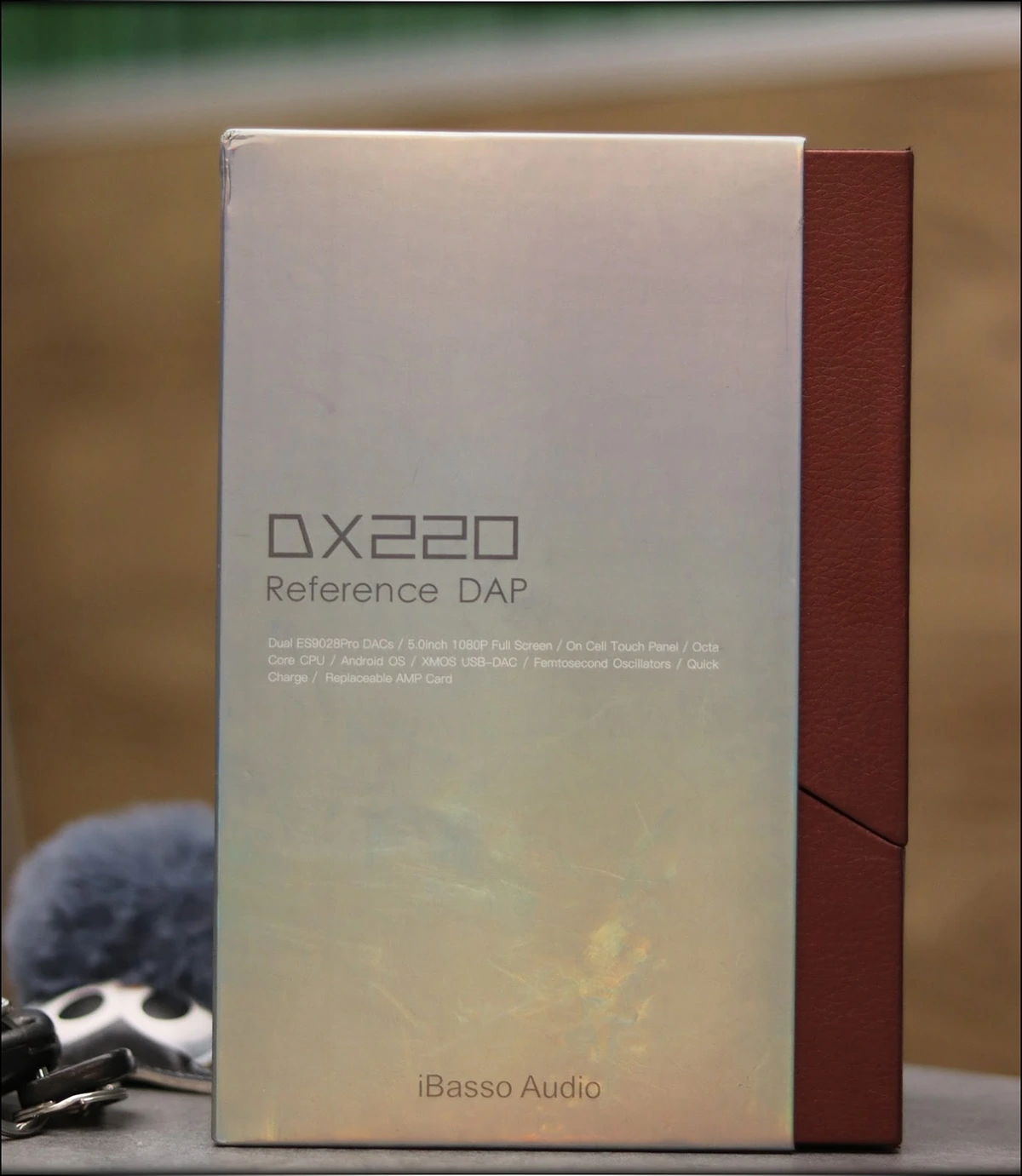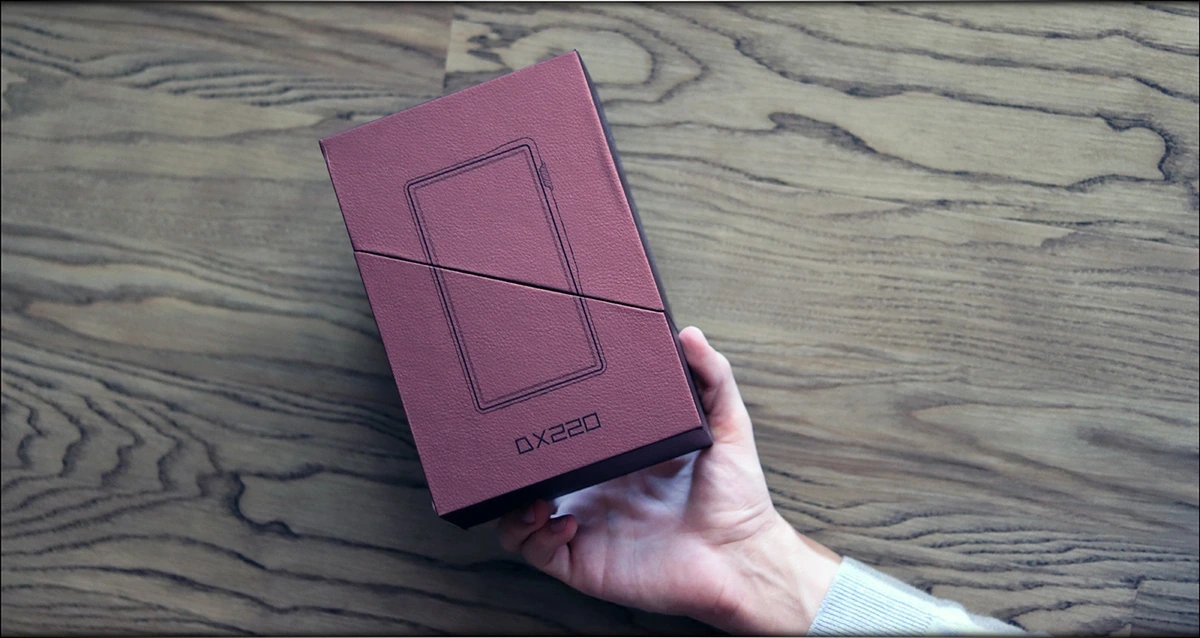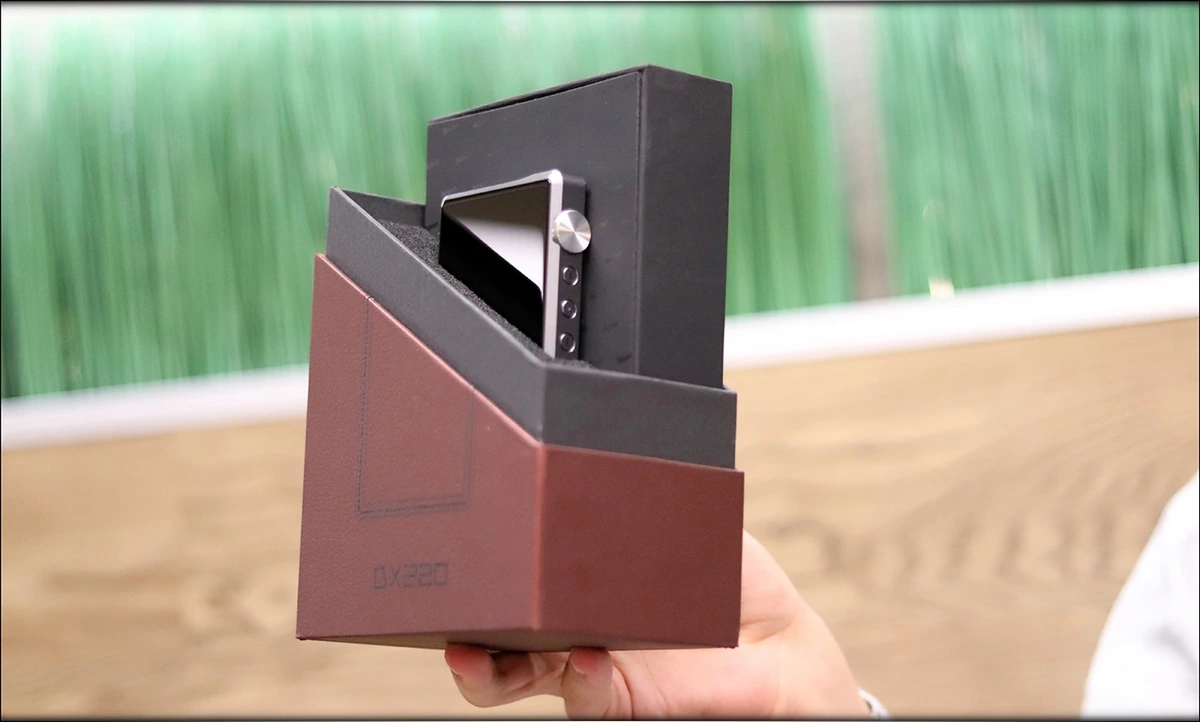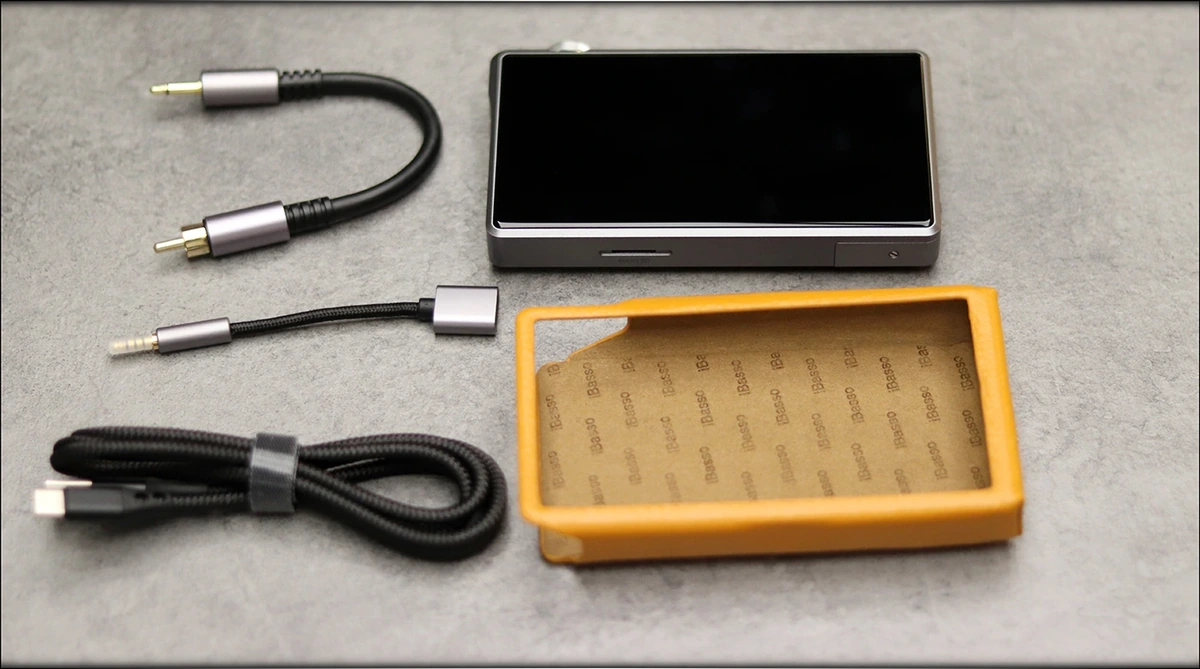 When it comes to DX220, I am reminded that some companies really like to walk the extra mile when it comes to packaging. Not only does iBasso do this, but their package actually includes everything you could require with this DAP, from cables, all the way to burn-in cables, USB cables, Coaxial cables, glass screen protector replacements, HD Tracks coupons, and a leather case for DX220. 

All in all, the package also has one of the nicest designs you can find for a DAP, and is worthy to be an unboxing experience for a proper flagship DAP, making DX220 one of my favorite things to unboxing and play with in 2019. 
Technical Specifications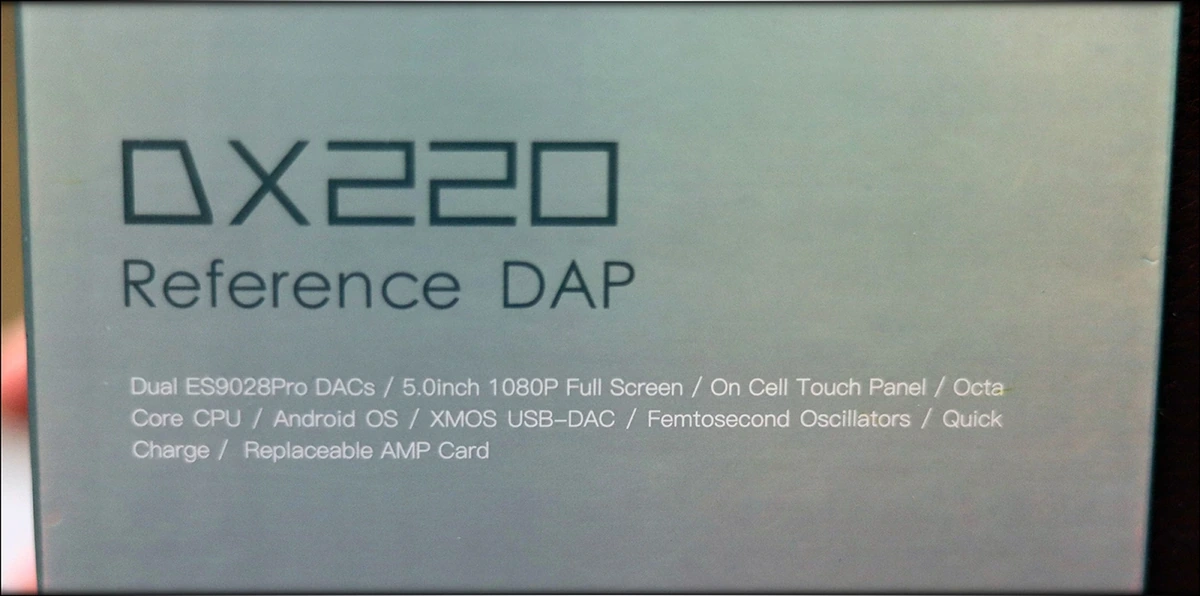 Build Quality/Aesthetics/UI/Firmware
Starting with the build quality, you can tell that DX220 is a real tank. It is a solid device that you can't damage even if pressing hard on it, and you could actually step on it, and it would still come out alive and without a scratch. One thing you may notice about it is that it has a replaceable amplifier module on the bottom, which helps a lot with getting a multitude of sonic signatures out of just one device. The back is made of glass, but is also covered by a thick glass screen protector, while the front is mostly occupied by a large IPS display.
When opening DX220, you are greeted by a very colorful and bright display, which is a pleasure to see, as you can totally use DX220 in direct sunlight during a full blown day of summer without straining your eyes. Another cool fact about the DX220 is that it has a Type-C USB pot at top, so you don't have to worry about the older microUSB standard.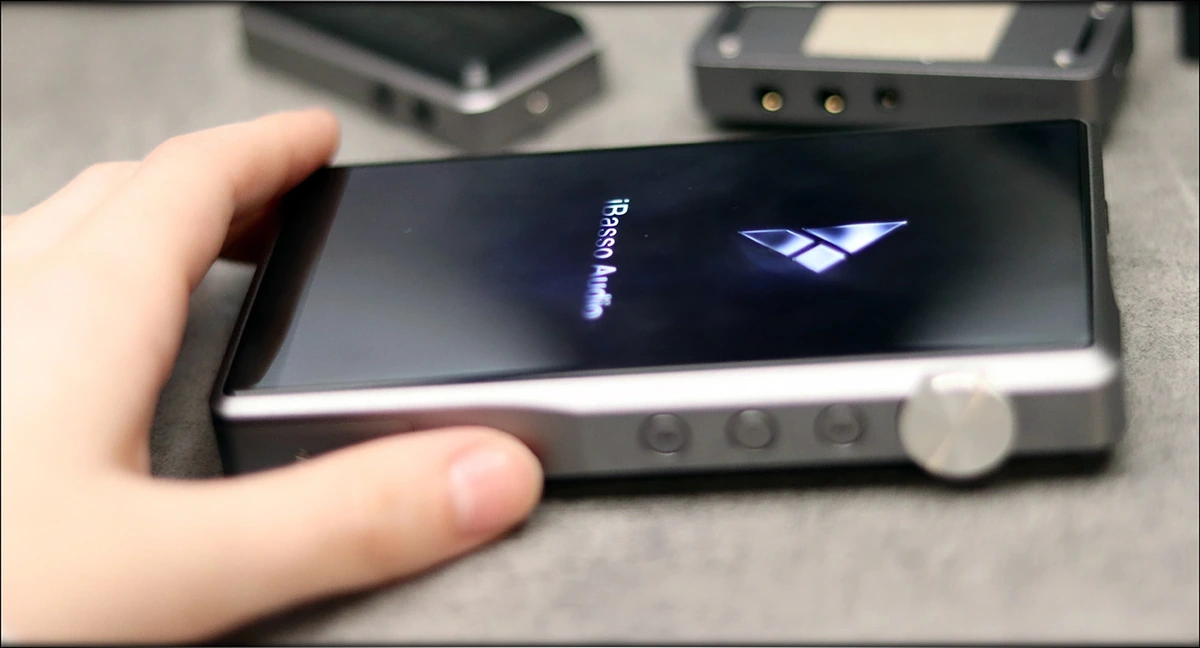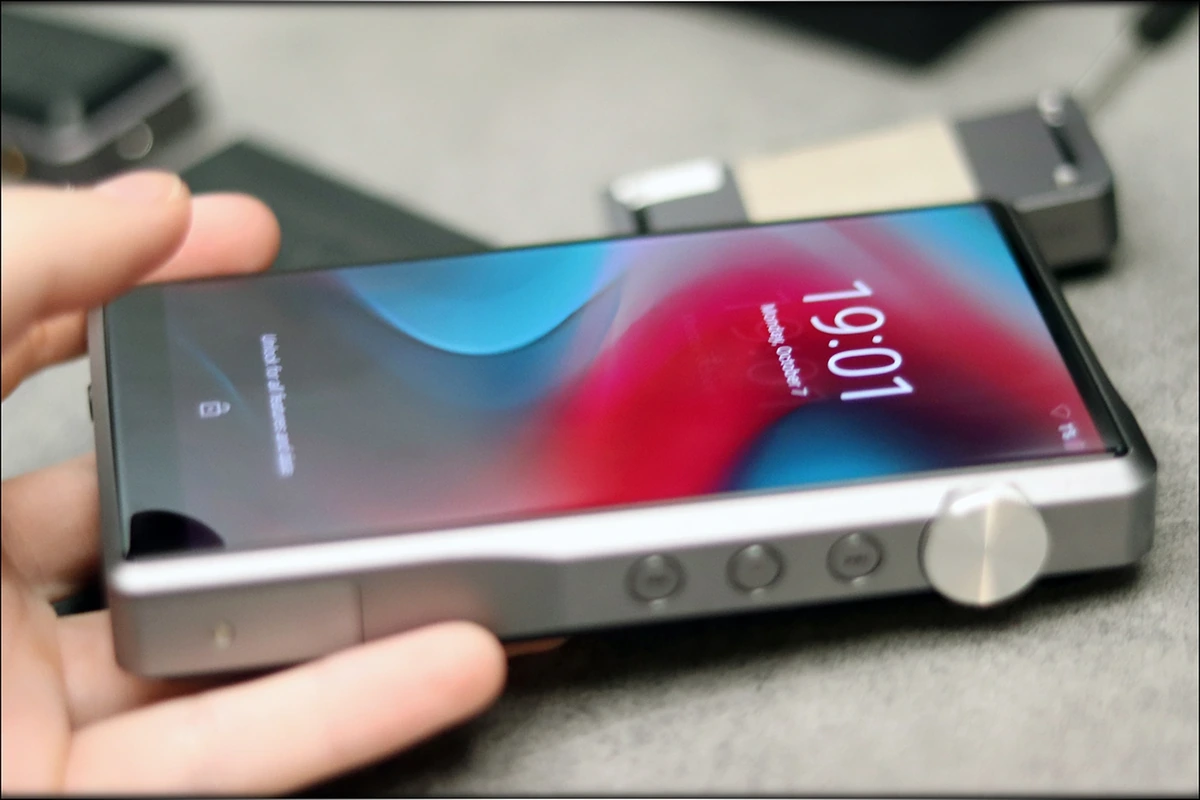 You have a ton of features which I'll have to explore slowly, starting with MQA support, both for decoding and unfolding at hardware level, so you're not forgotten if you were looking for Tidal and streaming hi-res files.
The DAC inside DX220 is a full blown desktop ESS 9028 PRO DAC, and an 8-Core CPU, with a seasoning of 4 GB of RAM, the highest of any DAP in the market at the moment of writing this review. DX220 doesn't support Google Play, but instead iBasso sends those with APK Pure installed, so you don't have to worry about limited app support. I've been able to get both Tidal and Roon up and running on DX220 without a hassle. 
The volume wheel is much sleeker than the one DX200 had before, with the guard thingy being replaced by a much smaller and more compact wheel, which you won't be afraid of breaking when adjusting DX220. 
At the top of DX220, you can find the Type-C USB Port, SPDIF Digital Output, and the power button in a pretty elegant layout. Speaking of elegant layouts, you can also find the volume wheel, and the play / pause, ffwd, and bckwd buttons on the right side of DX220. On the left side you can find the microSD slot, and at the bottom, you will find the AMP card module, which has a wide selection of outputs, depending on which AMP module you're using. I'll run through a few words about each AMP module in the sound quality part of this review, as it will make a bit more sense than to open each of them as a topic both here and in the sound quality part. 
In terms of software, DX220 is very fluid, and the CPU / RAM combination is more than enough for Youtube videos, even games, and support for anything your heart could desire. This includes Tidal and Roon seamless integration, and one of the two best ways I've been using DX220 has been with Tidal, as I love myself a bit of streaming, especially as some albums I couldn't find to purchase online, and Tidal has them in store in the best quality. 
DX220 works as a USB DAC for Windows and other platforms, with the USB Driver provided on their website. This makes DX220 effectively a heck of a versatile device, you don't have to keep using it as a DAP only while you're out and about, but you can even turn it on when you're at your computer.
Furthermore, DX220 works in multi-app mode, and I did quick app switch often when I was in the mood to go for one song on Tidal, then next queue one from my microSD card.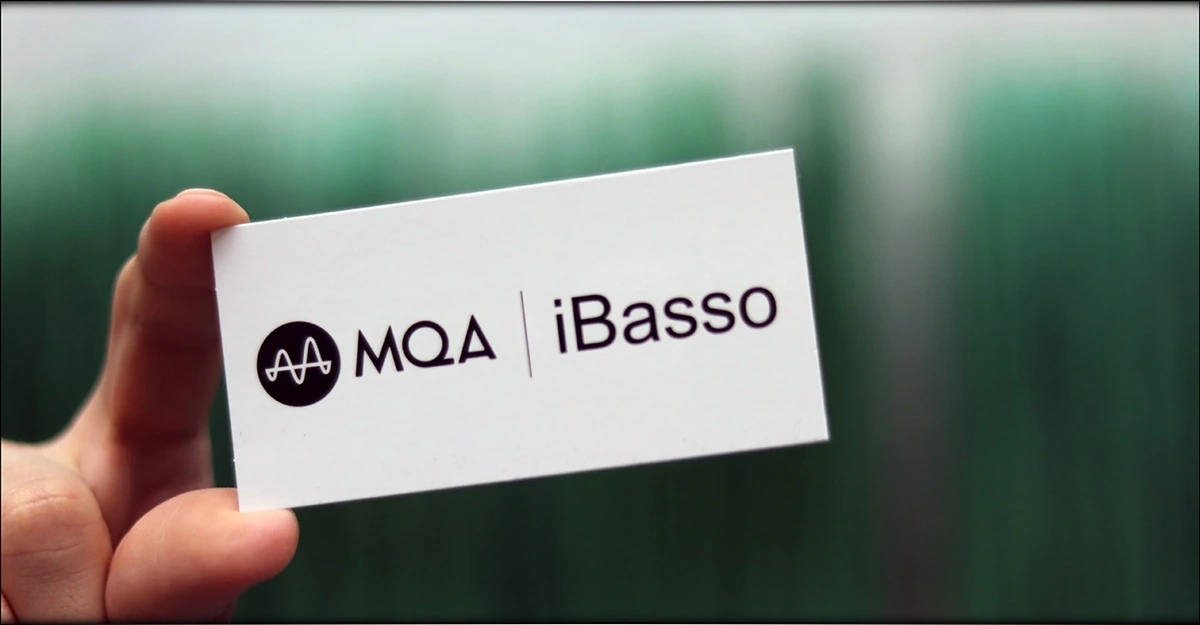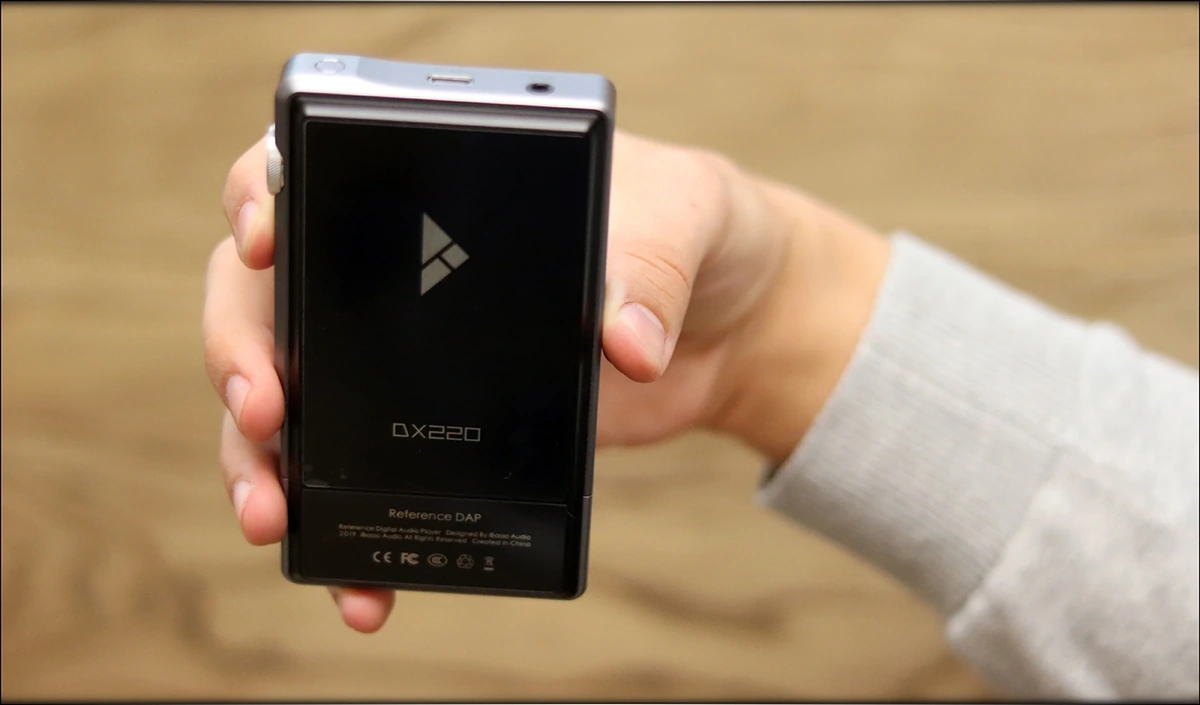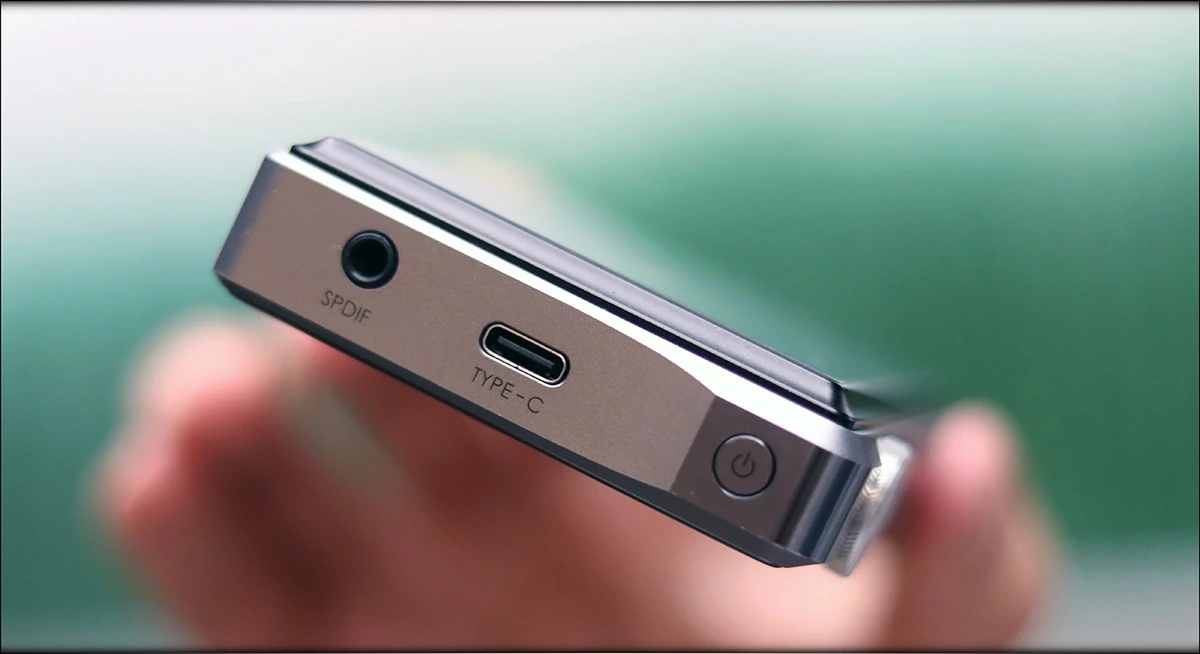 Some observations that are more personal, and some notes that I personally like and dislike about the actual usage of DX220. First, Mango Mode is now really good. I didn't use the pure / Mango mode on the original DX200 that much, but with DX220, I'm a fan of it. Not only it is smooth, now it actually feels right at home if you want a minimalistic approach to your music enjoyment experience. I do think that the music app is quite good and intuitive, as other members of Audiophile-Heaven managed to get the hang of it in seconds. The card replacing experience is also hassle-free and I didn't run into any problems, and switched AMP modules a LOT during testing DX220.
You may even consider that, with the amount of testing back and forth I did, this review is more like 4-5 reviews in one. When switching between Tidal and the Music App, you have to pause, click play, click pause, click play again. This is something you have to do every single time when you switch between apps, and I don't think it is a big thing, but it is there. Click to seek in a certain part of a song only works in Mango Pure mode, it doesn't work in Android mode, but I kinda got used to it and I enjoy songs from end to end, so I don't mind, but I remember mentioning this in my original DX200 review a few months ago. The maximum volume between AMP modules is very different, and so is the battery life. 
Oh, talking about the battery life, and to give you some idea of how good the battery life is. Using mainly AMP7, the one that I am using the most, I've managed to get a battery life of about 7 hours running it at maximum volume. This amounts of me going on for a walk of 25 kilometers by foot, and DX220 surviving the entire trip, powering HIFIMAN Sundara. 
The new parametric EQ is one heck of a feature if you like to tinker with your headphones and IEMs, and with the almost unlimited power, or rather, with one of the largest amounts of power found in a portable, when you combine DX220 with AMP7, you can totally squeeze the last drop of potential from headphones and IEMs that would otherwise need a few retouches. If you're one to tinker with DAPs, there's also the large number of digital filters to play with, all adding up to DX220 being as versatile as it can be. 
As an added bonus, the latest firmware update adds support for Amazon HD Music, up to 24/192, which has been described to be a very serious competitor to Tidal lately, and to keep the good stuff coming, AMP 9 now has a level option, and you can bump the volume even higher, making it pretty much the ideal AMP module! 

A final part I'd like to talk about when it comes to DX220 is the aesthetic, I am in love with the new aesthetic they did for both the Mango Pure mode, and for the Android Mango app version. The new, more modern approach works really well for those coming from a smartphone running the latest version of Android, and you'll feel right at home if you're used to a newer, snappy device, as DX220 is very quick and snappy itself. 
Sound Quality
The fun part begins about here. First, let's talk about the differences between DX200 and DX220 using the same AMP module, then we'll explore each AMP module by itself. Since the sound quality part of the review is quite complicated and needs attention, this review will feel more like multiple reviews in one, especially if you were curious how the AMP modules compare between themselves.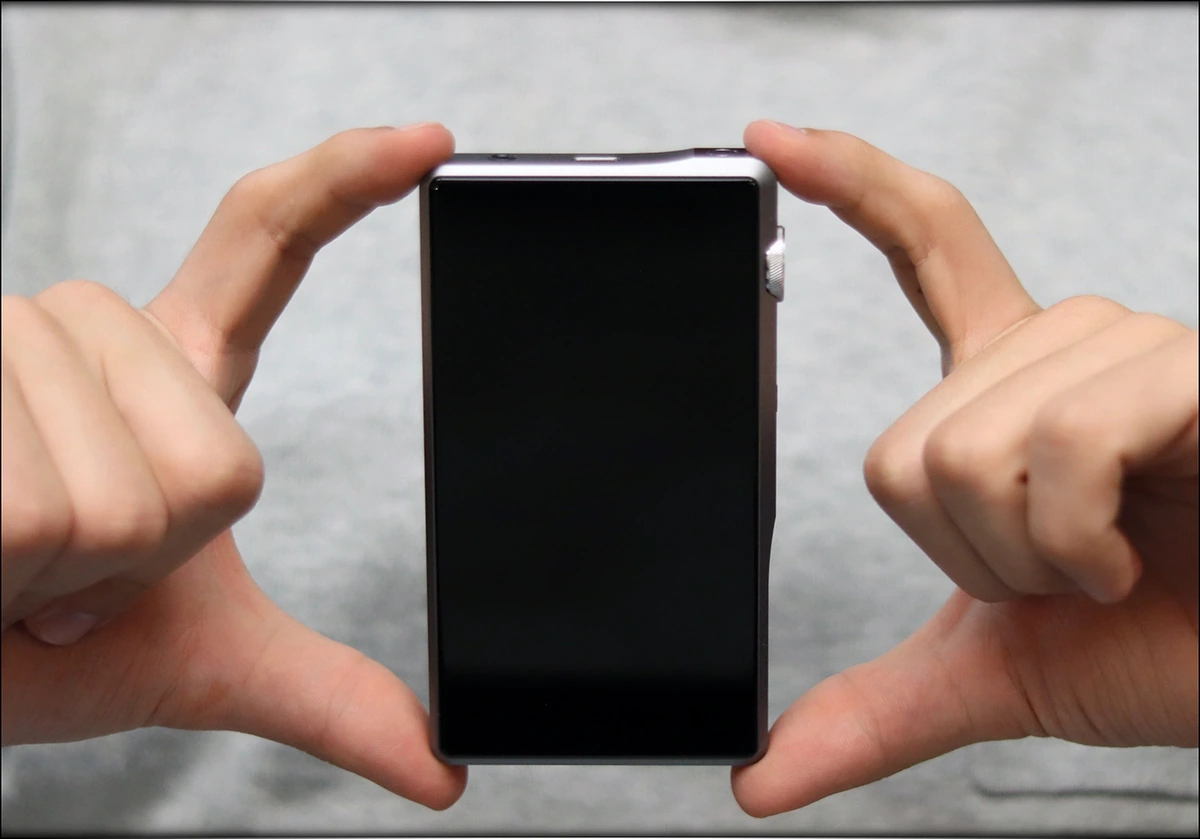 Okay, so starting with DX220 vs DX200, I could say, that when switching between the two, I felt a greater speed and a more potent deliver with DX220. It could be the fact that I never did a complete blind A/B testing between them, but even so, the differences were quite obvious, with DX220 having improved in textures and microdetails as well, being overall an upgrade from DX200, although if you were using the same AMP module and volume matched, you would notice the differences between the hardware and software of the two more, like the more snappy DX220, the larger display, and the better overall feel in the hand.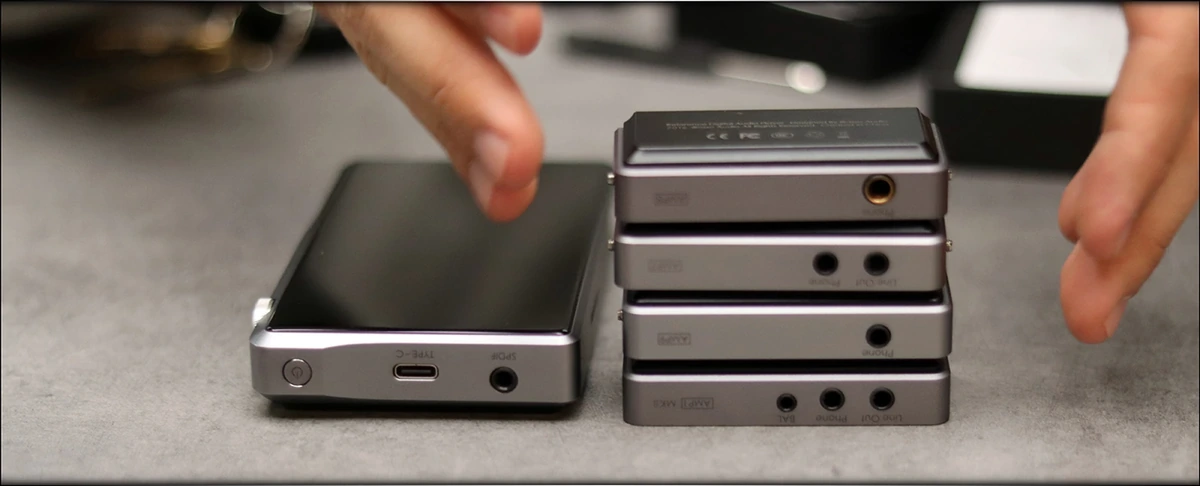 DX220 seems to have a lower overall noise floor with every AMP module that was made for DX200 as well, for example, you get a larger soundstage and improved instrument separation with DX220 even when running AMP5, so it is an inherent improvement on DX220. 
AMP 1 MK II 
If you're using IEMs, and even if you're using full sized headphones, you'll notice a lower noise floor with AMP1 MK II, and as a subsequent improvement, the instrument separation and dynamics both benefit from this. The older AMP1 was a touch mid-forward-ish to me, and a touch too smooth, with the MK II being more neutral, and more of a reference listen. The wider soundstage, with more air also helps the MK II of the AMP1 stay more on DX220 than AMP1 stayed on DX200 for me. Back then, I replaced the AMP1 with AMP5 really quickly, because AMP5 had a much better dynamic delivery than AMP1, but now, the MK II of the AMP1 is an entirely different animal. 
Given that the original AMP1 with DX200 had a slight emphasis on the lower mids, with some people feeling that it was a bit too soft and too smooth to be called entirely neutral, I can say that the MK II doesn't present any of those issues, and now the tone is what I would call truly neutral. MK II and DX220 have a higher presence of odd-harmonics, leading to a more articulate and cleaner overall presentation, as I've noted in my DX200 review that its original AMP1 was a bit soft in the treble as well. 
When it comes to the staging, it is clear that DX200+AMP1 was more vague, where DX220 is more precise and wider. More airy treble, combined with a blacker background makes DX220 + AMP1 MK II more layered and specific when it comes to the way it portrays a musical scene. A lot of people have noticed that DX220 + AMP1 MK II has a better low end and impact deliver as well, which also gives an increase in the soundstage and spatiality of the sound, meaning that the loss in the midrange body is compensated by a hefty increase in bass delivery. All this being said, the depth of the AMP1 and the MK II is similar. 
To add this bit as well, and to sum up AMP 1 MK II, compared to the original AMP1, the lower body has gone down a bit, while the clarity, precision, neutrality of the timbre and the accuracy have all gone up, making MK II and DX220 a more versatile DAP, easier to pair with a wide selection of headphones and IEMs. 
AMP 7 
Now we're talking power, with AMP 7, the high voltage swing, single ended AMP module for DX220. With AMP7, the overall sound is considerably wider, and a touch brighter, or better said, more neutral than AMP 1 MK II. The bass is tighter, goes lower, and has more impact, and the sound has much better dynamics. The power is better, and you need less volume on AMP 7, or rather, with AMP7 you can drive headphones that you can't with AMP 1 MK II. 
The bass on AMP 7 is deep but slightly larger and goes lower than AMP1MKII. This being said, it is also a tad tighter, and slams with more impact, leading to a more impressive sound. The bass is less warm than AMP 6 for example, which is the AMP module that comes by default with DX150. This being said, the overall detail is better than both AMP1MKII and AMP6. 
The midrange of AMP 7 is slightly cold, and compared to the more linear mid of AMP1MKII, the midrange of AMP 7 is clearly wider, extends more in all directions, but has an increase in the upper midrange presence, which leads to both a more revealing and more energetic sound, but also to a sound that doesn't work very well with older and less reputable recordings. The fact that DX220 decodes Tidal and MQA so well surely comes in as an advantage because like this you have access not only to a very good sound, but also have access to it online, without having to worry about sourcing a good master yourself, instead having access to the latest and best master directly. 
The treble of AMP 7 is also a bit brighter and more trigger happy on AMP 7 when compared to AMP1MKII, which is more linear, and more reference. This means that if you're a fan of rock and metal music, you'll instantly love AMP 7, and as I love bands like Memphis May Fire and the like, I felt right at home with AMP 7, compared to AMP1MKII which was a bit polite for me, even with colder headphones like HIFIMAN Sundara. This being said, AMP 7, despite its power, may be a touch too cold and too bright, in one word edgy, if you're a Jazz and Classical fan, and you may want to skip directly to AMP 8, if you're a fan of using balanced connectors, or AMP 9 for the best experience iBasso has to offer. If you're comparing AMP 7 with AMP6, which is the one that comes with DX150, you have a very crisp and accurate top end on AMP7, and a more mellow, soft and less energetic one, that is polite and smooth on AMP6, making AMP6 really well suited for Jazz and for you, if you like a less forward treble. 
AMP 8
AMP 8 is pretty much the bigger brother of AMP 7, and you can find it at the mid meeting line between AMP 9 and AMP 7, although AMP 8 does have more power than both, and a more corpulent overall sound. This being said, the low end is thicker, more impactful, yet better controlled, the midrange is even sweeter and more organic than it is on AMP7, and the treble a touch more relaxed, yet not lacking air or extension. The only real downside of AMP 8, compared to either AMP 7 or AMP 9, is that AMP8 is Balanced only, and you won't be able to use AMP 8 with your Single Ended cables, instead having to rely on Balanced cables only, making AMP 8 a very specific tool for a specific job. Compared to AMP 6, AMP8 sounds like the more dynamic and more natural, less relaxed, and more lively version, AMP 6 feeling a touch too relaxed, too smooth and too warm in direct comparison. This being said, AMP 6 has more outputs and is more versatile for a wide scenario usage. 
AMP 9
Here comes the winner, as AMP 9 is pretty much the jewel of iBasso at this moment, and at the end of 2019, DX220 + AMP 9 is one of the best DAPs I heard, being clearly in top 3 I heard, keeping in mind I also heard Sony's and AK's flagships at Roomanian Audiophile meet-ups. To describe it in a few words, AMP 9 is clearly the most transparent of all the AMP modules, it has the least color and flavoring of its own, it has the most dynamic, most impactful and most transparent sound of all the AMP modules for DX220. To add more, it has the most organic midrange, most holographic, albeit not necessarily the widest soundstage, and it clearly sounds subjectively the best to my ears, despite not following the colder sound you may have the impression that I like. In terms of downsides, because I find it is fair to mention those, AMP 9  gets the hottest while in usage, as there's a real life Tube inside, it leads to the shortest battery life for the combo, and it has the most simple usage scenario, as it doesn't have a Line Out nor a Balanced Output, having only a single Output that is a 3.5mm Single Ended Headphone Output. It is much simpler to compare AMP 9 directly to the other AMP modules, than to describe AMP 9 because AMP 9 is the most transparent, and it is capable of showing how every other AMP module is not fully transparent, and has a unique signature of its own, where AMP 9 lacks such a signature and feels the most natural. 
AMP 9 vs AMP 8 -> You can hear that AMP 8 has a slightly thicker overall sound, with a touch more emphasis on the lows. There's also the feeling that AMP 9 has a more organic midrange than AMP8, although AMP 8 does a very good job at having a very natural and smooth midrange, all while keeping a good detail level. 
AMP 9 vs AMP 7 -> Here, you get a much better sense of why AMP 7 may have lots of power and a good impact, but when it comes to its midrange and treble, iBasso simply made AMP 9 to be better. Compared directly to AMP 9, 7 feels cold, feels wide, but lacks depth, and feels holographic, but lacks the organic touch that AMP 9 has. The treble is more peppy on AMP 7, and when you compare them side-by-side, you know that AMP 9 is how a more natural treble should sound like, 7 being a bit too bright. Fun Fact: I know this because there actually are more DX220 owners in Romania, all of whom got it after hearing mine, and with whom I did the comparisons side by side. 
AMP 9 vs AMP 6 -> How about AMP9 vs 6, the one that originally comes with DX150? Well, this one is also a fun comparison, because you can hear how much 6 was tuned for fun, it feels considerably thicker, has a more meaty and substantial low end, has a smoother top end and treble, that doesn't have the bite that AMP 9 has. This being said, 6 has a really nice midrange and if you like a more fun tuning, you'll surely like it as well. 
AMP 9 vs AMP 1 MK II -> This one comparison shows how a linear and reference sound differs from a really transparent and natural one. If any difference jumps to my ears, 9 sounds more dynamic, is clearer, has a better detail level and clarity, and is overall cleaner. This also means more impact in the lows, better sparkle in the treble, and feels as a substantial upgrade if you want to have that organic and natural midrange that AMP 9 boasts. 
Overall, the sound of DX220 is really configurable, depending on what AMP module you want to get, and I feel that if you want the safe exit, and an easy choice to go for the best, AMP 9 should be your top choice, because it really sounds the best and will be the best for most people. 
Portable Usage
DX220 features a pretty good Wi-Fi support, and with the latest hardware, you can install any app you desire, from any music app you may need, even to games. To do this, you're supposed to be using either APK Pure or Cool APK, the first being the English and the one you're most likely to use, while the second is the Chinese version of the app. 

DX220 now offers bit perfect and MQA support, with both decoding and unfolding available in Tidal by default, not only within the Mango OS, as it was before, but also in the Android OS mode. Overall, if you're into Hi-Res streaming, DX220 has support for everything. If you're into DLNA, you can always download an app like Plex or BubbleUpnP. 
In terms of Bluetooth, you have Bi-Directional support on DX220, with possibility to use it both as a Bluetooth sending device, as well as a BT DAC, support for APT-X, LDAC, and even Bluetooth 5.0, with strong range, even better than it was on DX200.  By strong range, I mean, that in my practical testing, I was able to hold DX220 in a pocket, and do jogging or high energy level activities, with Bluetooth Headphones, even using APT-X and high data rate Bluetooth protocols, without the signal ever dropping, DX220 being equal or even better than the average flagship smartphone in the Bluetooth department. 
I noticed that if you're looking for the best battery life, you're better off either using AMP 1 MK II, or using low gain. This being said, I'm able to walk about 7-8 hours trips using AMP 7, and not quite running out of battery. In the main pairing I've used portably the most, DX220 + AMP 7 + HIFIMAN Sundara, which I considered a good portable pair, I ran DX220 at pretty much the highest volume possible, and I kept walking and using them together, enjoying my music. This went on for 7-8 hours, and although I wouldn't say that it is quite enough for absolutely everybody, I think that it is more than excellent for most people. At least for me, it is more than I could listen in a single day, even if I dedicated the entire day solely to music listening. 
DX220 runs slightly warm during usage, especially with AMP7, AMP8 and AMP9, but I used it in full blown summer, at temps around 40 C outside, when it was actually complicated for me to take a walk, and the DAP itself barely got warm, even if I was keeping it in a pocket, meaning that temps won't be an issue with it. 
The DAP itself doesn't get scratched easily at all, and in fact, I had mine in the same pocket as my keys, and a jeans chain, and it got zero scratches, DX220 being quite the champ in terms of resistance to scratches. This being said, the back screen protector gets scratched a bit easily, but the glass on the back of the DAP does not get scratches. 

Another interesting and important aspect of using a DAP is how suited it is for pocket-usage. Well, DX220 is absolutely perfect. It has the right amount of buttons, which means play/stop, forward and backward, and you have a very handy wheel volume. If I'm having a favorite playlist set to play, I don't feel the need to take DX220 out of my pocket at all, I can control it exclusively from my pocket. 
The other aspect you may be curious about is if it gets any bugs and issues, in actual usage. Well, to be honest, I actually stressed DX220 more than most other DAPs, because lately I became a huge fan of Tidal and other Streaming platforms, and DX220 is simply excellent. I can, and will switch between Tidal and other music apps, on-the-go, because sometimes there's a song I don't have on the microSD card, and I just need to listen, like when Dance Gavin Dance released the Head Hunter Single and it was available on Tidal, but I had nowhere to acquire it as a physical file, and I kept switching between Tidal and the music player. Overall, I ran into zero issues with DX220, making it stone solid in terms of software. To add to this, just a few days ago, iBasso released a new firmware, meaning that iBasso is one of the most reliable companies, which has the best track of releasing updates for their products to date. 
Select Pairings
For the pairings, I have chosen my favorite combo, DX220 + Sundara, this having been one of my most used portable setups, along with Da Vinci X, and Lime Ears Model X, all of those being really interesting combos to study the full ability of DX220 with.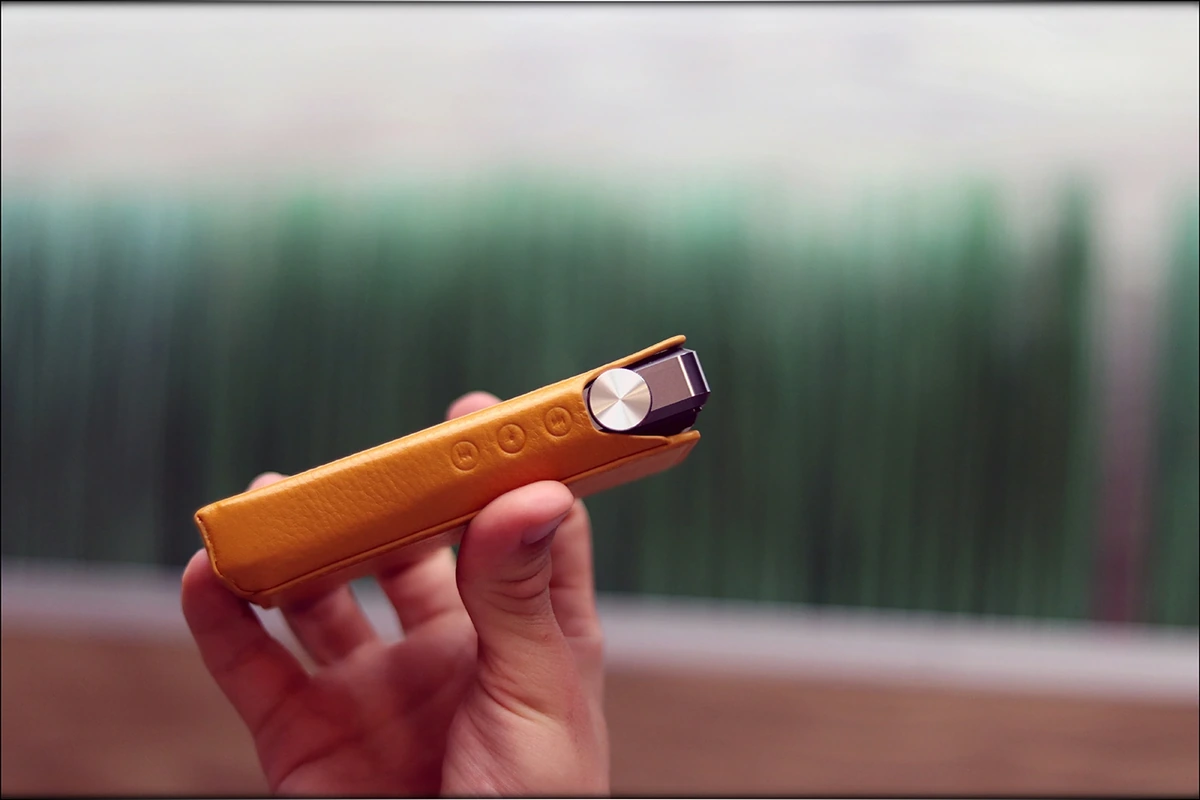 iBasso DX220 (AMP1 MK II) + Lime Ears Model X – Lime Ears Model X, is the universal variant from Lime Ears, a rather less known company from Poland, which, although is getting more recognition these days, isn't getting even near half the recognition they should. There's one little secret about their model X, and that is, it is extremely dependent on the tips to sound good, and if you're not a fan of foams or tip rolling, you'll never get the most out of it, but if you spend the time to roll it in its best shape, you'll have a very natural sounding IEM that's also quite wide, and which although has a pretty warm low end and a pretty peppy treble, still manages to sound natural in the midrange, and to work with both rock and classical music. AMP 1 MK II is what I'd use with Model X because they are already pretty V-Shaped and they respond rather well to a more linear source that tames them, and the really quick and linear bass of AMP 1 MK II counters the warmer low end of Model X fairly well, leading to a very natural overall sound. 
iBasso DX220 (AMP9) + Clear Tune Monitors CTM Da Vinci X – Da Vinci X is what I'd call a true IEM flagship, and it is one of the most expensive, and best sounding IEMs out there. In fact, my review of them is coming soon, and the pairing with DX220 is simply one of the best combos portably there are in the world. In fact, if I was to call out a top 1 IEM + DAP pairings right now, at the end of 2019, this is probably what I'd go for. Of course, Da Vinci X has a whopping 10 drivers in each ear, so you'd expect them to have a ton of instrument separation, and you'd expect to hear new stuff with them, but here I'm talking about hearing new instruments and new textures in songs that both you and me know, like Linkin Park – Faint. No other IEM and headphone made it obvious that, that sound had so many textures and micro-details as Da Vinci X did with DX220, and especially with AMP 9 strapped on, so if you're looking for an IEM to blow your mind, and if you have the cash to spare, this combo really is worth its asking price, despite that price being a pretty peppy one. There's no hissing and no issue with the sound as far as I can tell, and you can simply enjoy DX229 + Da Vinci X without having to worry, and now with MQA decoding, you don't have to spend hours to organize your music collection either, making this an ultimate combo that's pretty much a no brainer from the start. 
iBasso DX220 (AMP7) + HIFIMAN Sundara – Now here's a pairing I've used a lot, even for very long walks, and a pairing I am very familiar with. Starting with the power, I can surely say that DX227 is one of the portables that has the most power around, and one of the very few portables that can really power Sundara. Most of the other options are DAC/AMPs, and very few DAPs manage to have enough driving power to properly control the bass of Sundy. In terms of dynamics, this is simply outstanding, the soundstage tends to get very wide although maybe not that deep, and the details are pretty good. If anything, if you don't need to listen that loud, DX229, which is the DX220 with AMP 9, you can surely go for AMP 9, as it sounds quite a bit better than AMP 7, even when driving Sundara, but here's where I found out that AMP 9 has less driving power than AMP 7, as I wanted to get some of that juicy midrange with Sundy, but wanted to do so with the volume of AMP 7. Even so, if you're looking for the most versatile combo, DX227 + HIFIMAN Sundara is quite excellent and one of the combos I'd recommend the most. This being said, Sundara has a slightly cold sound in general, is not very enthusiastic with the bass, and is a pretty prone to sibilance headphone, so if you're not interested in this kind of sound, it is best to stay away from them as an option, and instead go for HIFIMAN Anada, which has a much more versatile sound, and can be driven in the same way by DX227 and DX229, though Ananda is a bit more expensive than Sundara. 
Comparisons
The main competitors for DX220 are FiiO X7mkii, Opus #2, and QLS QA 361, each for a different reason.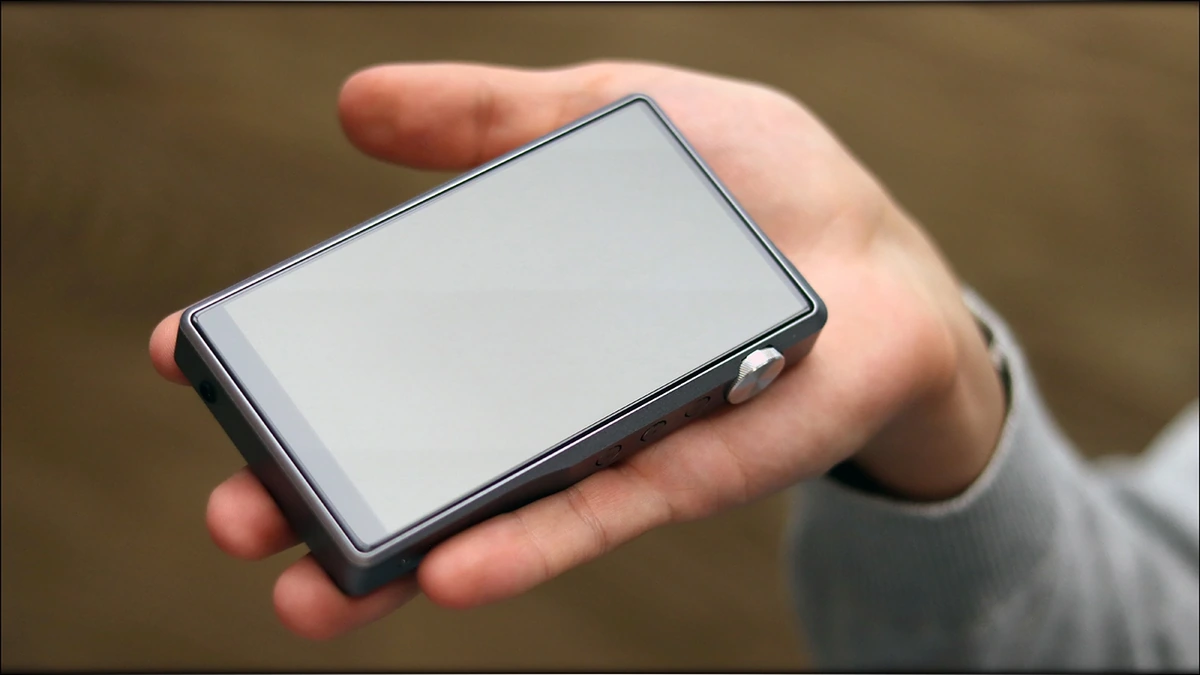 iBasso DX220 + AMP 1 MK II vs FiiO X7mkii – This is the first comparison because X7mkii is the other interesting modular DAP in the market today, although you could probably start calling it the modular DAP of yesterday's market, as FiiO is making way for new releases with their M11, M11 PRO and what is now rumoured to be M15. Regardless, right now the price for X7mkii is about half of DX220, if both are in the default configurations, and both FiiO and iBasso have a lot of subsequent AMP modules available for their DAPs, with FiiO having a partnership with the mighty THX, while iBasso designs their AMP modules in-house. One could say that the two devices are comparable because of the design and concept, but in terms of overall system fluidity, DX220 is just the better DAP, with more RAM, a faster CPU, and a more modern OS, running better. I don't think I ever had any issue with X7 MK II, but if anyone ever had, they shouldn't have the same issue with DX220. One thing where X7 MK II is better is the storage, where X7 MK II has two microSD slots, and DX220 has just one. This being said, with better Tidal and MQA implementation, if you're Streaming fan, you're better off with the newer, more versatile DX220. In terms of sound, if we're talking about the DAC, you can rely on both to be the DAC units of a large system, but DX220 is just a touch cleaner, with a touch wider overall soundstage, more detail, and sounds more refined. This being said, the DAC chip inside is different, with DX220 employing a dual ESS 9028 PRO Desktop solution, where X7 MK II employs a single ESS 9028 PRO DAC Chip. When connected to their default AMP module, which is AM03A for X7 MK II, and AMP 1 for DX220, they sound a bit different. FiiO's design is to sound wide, but not very deep, to have a good amount of detail, and for the sound to come through as holographic, while iBasso goes for a more dynamic and more rounded presentation, with a more linear and precise midrange, and less bass and treble emphasis than FiiO's AM03A. Overall, if you're looking for more spice in the treble, FiiO's default should serve you better, but iBasso has a lot of subsequent AMP modules that can sound peppy and have better contrast, their AMP1 being just their reference sound, not necessarily the one that will be the best for most people. 
iBasso DX220 + AMP 9 vs Opus #2 – DX229 is the best combination from iBasso, at least it seems to have been the most loved of their AMP modules, being the most revolutionary one, the one with a micro Tube inside. Actually besides the N8 from Cayin, DX229 is the only DAP that's widely available and known to employ the Nano Tubes inside. Opus #2 is actually a slightly old DAP at this point, or rather, it is interesting to see a device that's been released in 2017 still stand its ground now, in 2019, and to see people still buying it and asking for comparisons between it and other DAPs. In terms of design, both DX229 and Opus #2 are magnificent, both are well made and feel nice in the hand, but in terms of ergonomics, DX229 is just considerably more ergonomic, sits better in hand, is smaller and has better device to display ratio, which means smaller bezels and edges, and more display surface that covers the device. Opus #2 had a very good software and hardware support at the moment it was launched, and for most people, it serves even now as their main daily DAP, but even though it had the best 2017 had to offer in terms of hardware, DX229 comes with too much upgraded hardware to not be better, basically being at least a few times quicker and more reliable. I'm saying this as a very happy #2 owner and as someone who really loved it, but DX229 really hits the sweet spot in terms of well it works. Now, when it comes to the sound, I have chosen to go with DX229 because it is the best DX220 has to offer, but not only, DX229 is one of the best sounding DAPs in the market at the moment, regardless of the price range, and there are quite a few devices that are at least a bit more expensive out there. The sound signature and tuning is similar, although #2 is smoother and tends to have a slightly less emphasized top end, and although it doesn't have less air, it tends to have less bite and less energy in the treble, compared to DX229, which has a very lively, very dynamic and clear sound, which I'd say isn't exactly what most expect when they hear that it contains a nanoTube. It is a common misconception that tubes will have a smooth top end, some of them being actually quite expressive, airy and energetic, and most tubes just having a more organic and coherent midrange, with way more natural harmonics compared to their solid state counterparts, although, when it comes to high-end components, most companies manage to get a very good sound out of either implementation. This is a very good demonstration, as both #2 and DX229 trade blows on almost equal grounds when it comes to just how organic and sweet their midrange is, how quick, yet precise their bass is, and how much impact it has, and to how wide, holographic and well placed their soundstage is. Overall, I am impressed, and have to say, if you're looking for sound alone, DX229 will bear an improvement over #2, but the improvement won't be as large as you'd imagine, and you'll be astounded by how good TheBit had the sound department going with #2 almost two years ago. If you need a reliable Android DAP though, DX229 is simply on a whole new level, and although I liked #2 a lot, DX229 is just in a whole new level of good, pretty much like an upper midrange smartphone in speed, RAM and everything else. 
iBasso DX220 + AMP 7 vs QLS QA 361 – This comparison will be slightly shorter than the others, because QLS QA 361 really doesn't have many features, but instead, here we're talking about two flagships, each customised for a very different usage scenario. DX220 is the complete Flagship DAP, slightly more expensive than QA 361, but with way stronger Android support and App support, where QA 361 is made for one thing, to just play music from a microSD card. Actually, QLS is so much into a one-purpose DAP, that QA 361 doesn't even start without a microSD card inside. When it comes to ergonomics, both are quite good, and both are good for pocketed usage, but I'd actually lean towards DX220, as having the buttons on the side is simpler to feel and press inside a pocket, rather than the front facing buttons on QA 361. When it comes to their support, there's no competition really, with DX220 having BT, USB DAC, and all the other bells and whistles, where QA 361 can just play music from a microSD card. On the other hand, when it comes to sound, I chosen DX220 with AMP 7, which is a package that costs 1100 USD, which is 300 USD pricier than the 800 USD QA 361, because QA 361 does sound better than the AMP 1 MK II from iBasso, and only when you upgrade the AMP module on DX220 things become equal again. This means that the guys at QLS do actually manage to design not just a boutique DAP, but actually one that's capable of holding its ground against a proper flagship in terms of sound, so those of you who don't want touchscreens and who don't want to fiddle with apps and such can rest soundly, because there are flagships that manage to sound pretty darn amazing. This being said, when you fit DX220 with AMP 7, the two DAPs are more equal, with QA 361 becoming the slightly softer, lighter-sounding DAP, and with DX227 being the one that has more impact, a tighter bass, but also a sparklier and harder top end. Overall, if anything would describe the biggest difference between the two, QA 361 is lighter and softer, and DX227 is more authoritative, and more controlled, but also more forward. I reckon the detail levels are pretty much equal with my music, soundstage is similarly wide and deep, and QA 361 may be a touch more holographic, but DX227 does not lose ground in terms of nuance and microdetails, making the choice between the two more about whether you want a minimalistic device, rather than about which sounds better. For a minimalistic option, something that doesn't need a touchscreen or apps, you can always go with QA 361, but if you want something with an undeniably strong app support, bidirectional bluetooth and 4 GB of RAM, DX220 is the way to go. 
Value and Conclusion
It has been quite fun talking about DX220, comparing it to other DAPs, and pairing it with all kinds of awesome IEMs and Headphones, but how does it stack in terms of value? Well, it is quite good. Although the asking price is quite high, about 900 USD at the moment of writing this review, but the DAP itself is one of the best on the market regardless of the price, and even if you look at more expensive DAPs, like those from Astell & Kern, or Sony, you may have a hard time finding something quite as interesting and well balanced as DX220, which is not only ergonomic, but also stable, has good driving power, and is, ultimately, quite versatile, with all those AMP modules available to tweak the way it sounds. Add the bi-directional Bluetooth, Strong Wifi support, Tidal and MQA support, and many other abilities, and ultimately, this is a music machine, not just another DAP, but a true music machine. 

The package isn't quite that special, but you do get a nice carrying case, along with a good USB and a burn-in cable. Plus, unboxing an iBasso product is always such a pleasure that the case and package does match the price with iBasso. 
The ergonomics, build quality and internal equipping of DX220 is at the level of a pretty high-end smartphone, and even better. When I think about how a high-end DAP should look and feel like, I imagine a slightly thicker smartphone, and well, DX220 is pretty much just that, but with a volume wheel. This is quite different from the almost cubic, or even toblerone-shaped DAPs that other companies went for, and DX220 is really really ergonomic. Not only, it has the correct shape and thickness for one-handed usage, but it has rounded edges and is generally good for one handed usage, and even better, it is ergonomic even in a pocketed usage scenario. 
The hardware inside is able to support all music formats, bidirectional bluetooth, MQA, Tidal, it features a huge battery, a vibrant display, and well, everything a flagship DAP should have, DX220 being probably the most complete DAP to date. You may notice that I waited a few weeks since its release before posting this release, but honestly, I didn't want to go around and say that iBasso designed the ultimate in terms of hardware, for that statement to be undone just days later, but right now I feel like DX220 is the DAP of 2019, unless someone wants to sneak in and release something this December, although even iBasso just released the DX160 which is really interesting and good competition in the midrange to upper midrange market.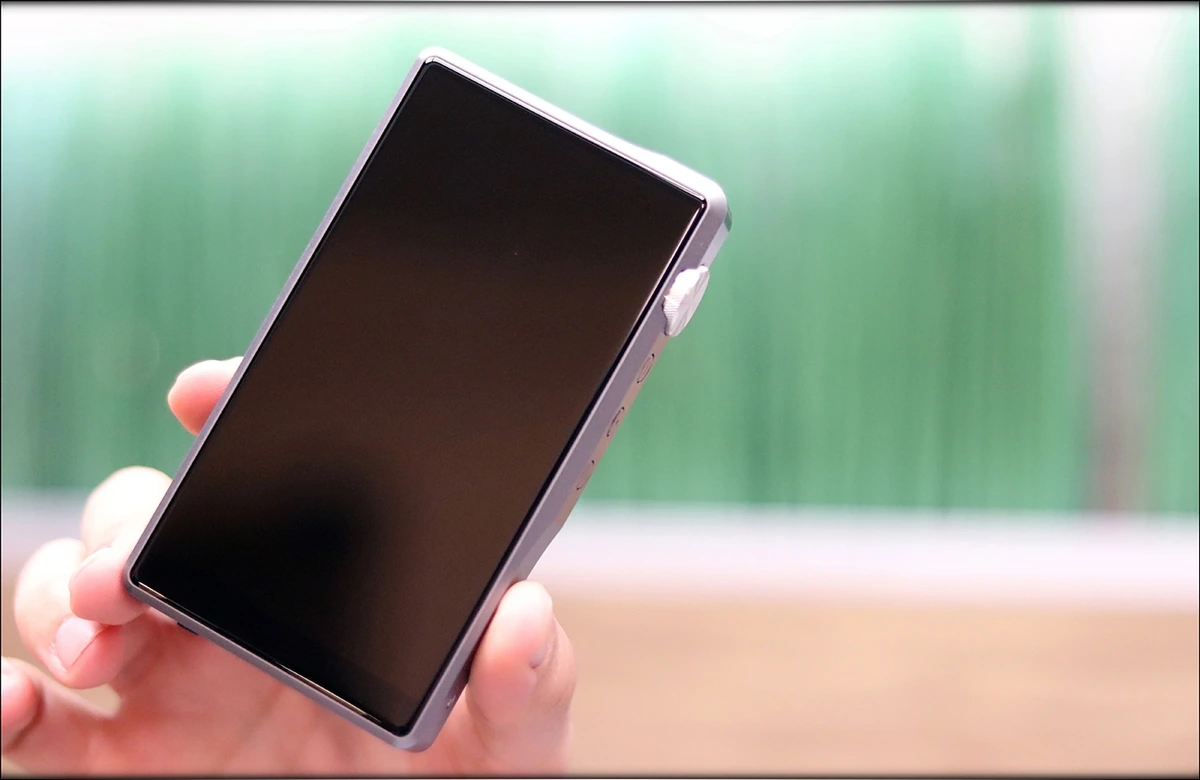 The sound of DX220 is versatile, and depending on what AMP module you're using, it goes from a very reference DAP, all the way to a wide and holographic experience, and even to a tube-like experience with AMP9, pretty much everything from A to Z in terms of what a portable should be able to do.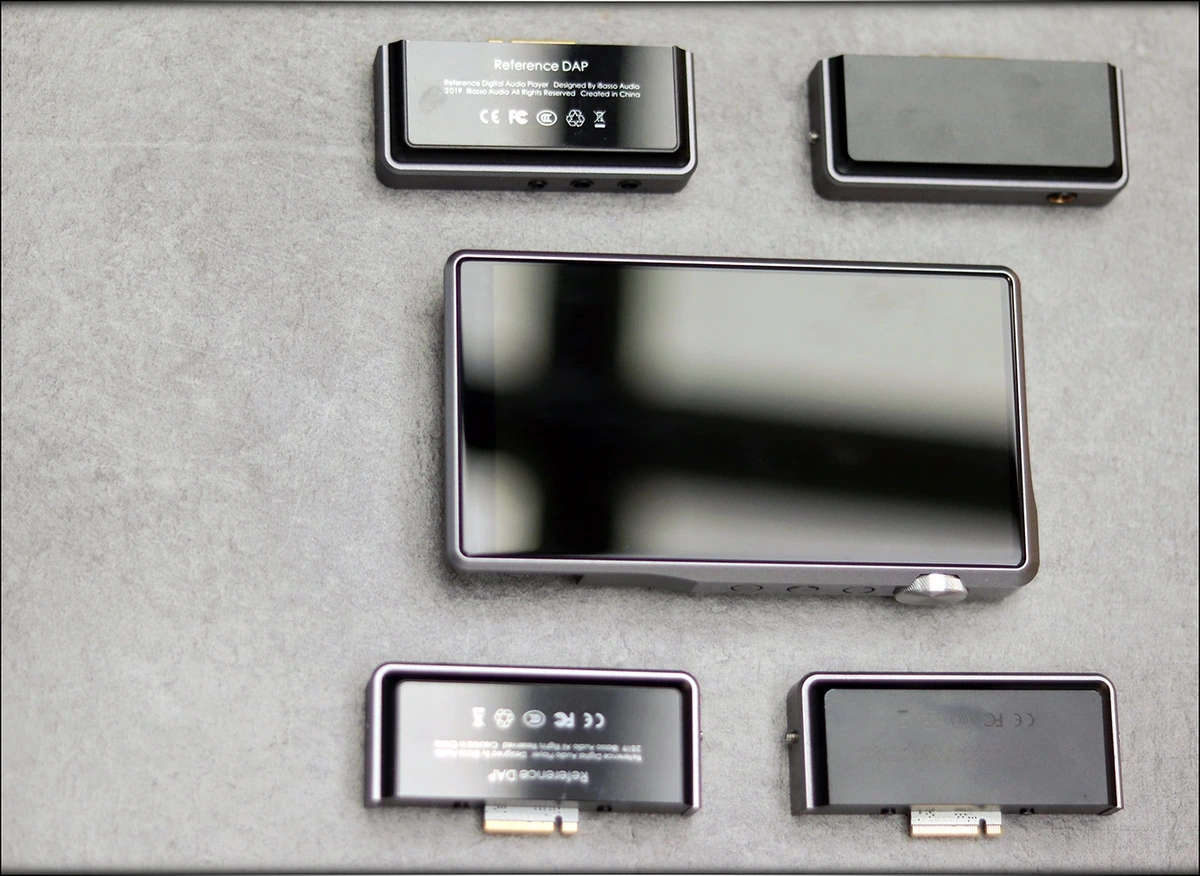 Before reaching the final conclusion of this review, I have to add that DX220 has to exist within Audiophile-Heaven's Hall Of Fame, because it really impressed me, and for 2019, it is the DAP to have, and I personally don't know of anything planned before the summer of 2020 that will outdo DX220, and even then, nothing's clearly confirmed, making DX220 really interesting if you want a proper DAP flagship.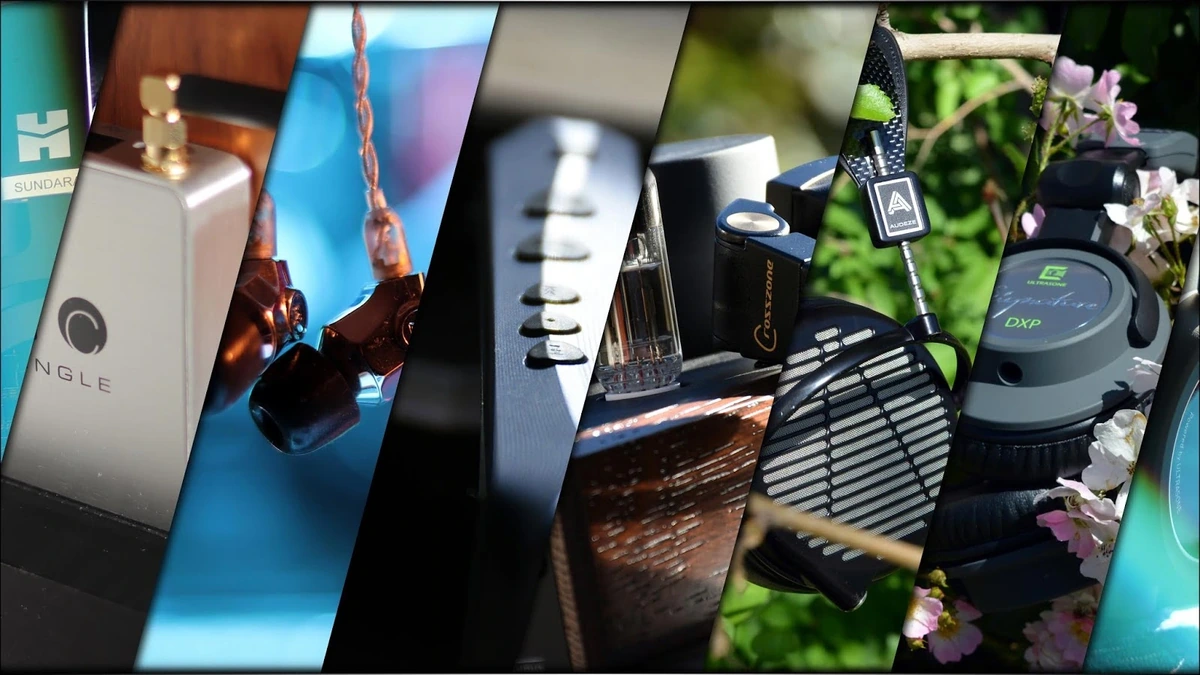 https://www.audiophile-heaven.com/p/hall-of-fame.html
In conclusion, DX220 is pretty much excellent, has no weaknesses, and shows no retreat when it comes to dominating the DAP market, and within its price, it is unbeaten, sonically and in terms of hardware.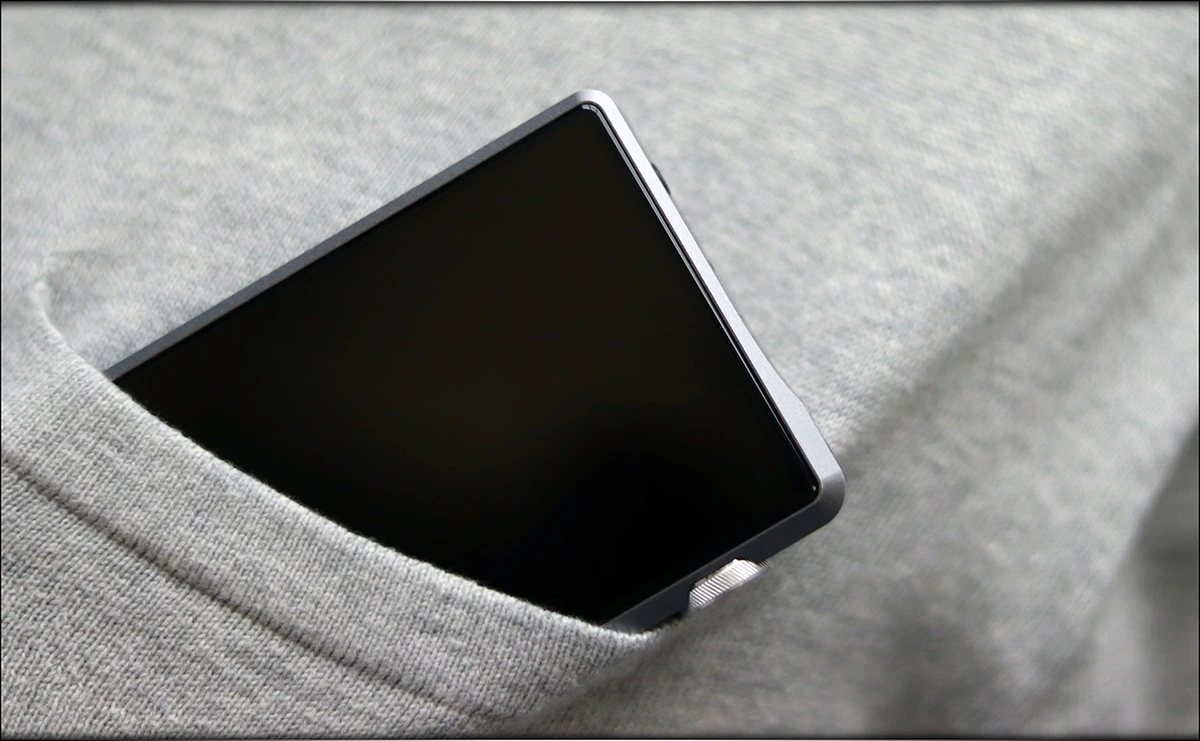 This being said, there are options for all pockets, and I'm always doing my best to bring you the latest news about all the newest releases, but if you want a flagship, a hassle-free experience, and something that will keep working in the years to come as well, from a company that's known to offer updates even to older products, like they're doing for DX200, and from a company that you can trust with your money, then going with iBasso DX220 is a really easy to recommend choice, as even I personally have been using it a lot since I got it, having fallen in love with it. 
Product Link
You can always purchase DX220 from www.amazon.com here: https://amzn.to/3oOCuGn
---
---
--- Please remember to stay safe, and always have fun while listening to music!---
 - If you have a dime to spare, and donate, to help us with electricity and work expenses, it would make my day much brighter, as it would help me improve things around the website and increase the frequency of my posts - 
---
Full Playlist used for this review
We listened to more songs than those named in this playlist, but those are excellent for identifying a sonic signature.  PRaT, Texturization, Detail, Resolution, Dynamics, Impact, and overall tonality are all revealed by those songs. We recommend trying most of the songs from this playlist, especially if you're searching for new music!
https://www.youtube.com/playlist?list=PL_cjBXGmwSHSdGcwuc_bKbBDGHL4QvYBu
--- Contact Us ---






---
---