iBasso DX150 – Technical prowess
iBasso DX150 is the second DAP (Digital Audio Player) we review form iBasso. We reviewed their DX200 before, and it was an incredible DAP, so we're quite curious what iBasso cooked for their fans at a lower price point, and with a different hardware configuration. 

Introduction

iBasso is one of the largest companies from China producing DAPs and IEMs. They are known for having set a tradition in quality, both in build quality, design, as well as in technological advancement with their previous products. They are the company behind well-known products which made history, like the mighty IT03 and DX80, but we'll be focusing on their newer offerings, like DX150, DX200, IT01 and IT03. iBasso is also an excellent performer when it comes to their warranty terms and to finding a solution for their customers, as well as doing so quickly. Usually, it doesn't matter what shop you purchased their products from, iBasso will make the warranty process quick and smooth.  

It should be noted that I have absolutely no affiliation with iBasso, I am not receiving any incentive for this review or to sweeten things out. This review is not sponsored nor has been paid for by iBasso or anyone else. I'd like to thank iBasso for providing the sample for the review. The sample was provided along with iBasso's request for an honest and unbiased review. This review will be as objective as it is humanly possible, and it reflects my personal experience with iBasso DX150. Every opinion expressed is mine and I stand by it, the purpose of this review is to help those interested in iBasso DX150 find their next music companion.
Product Link
You can purchase iBasso DX150 from www.amazon.com here: https://www.amazon.com/iBasso-DX150-Performance-Digital-Connection/dp/B07C22CC47
Packaging

First things first, let's get the packaging out of the way: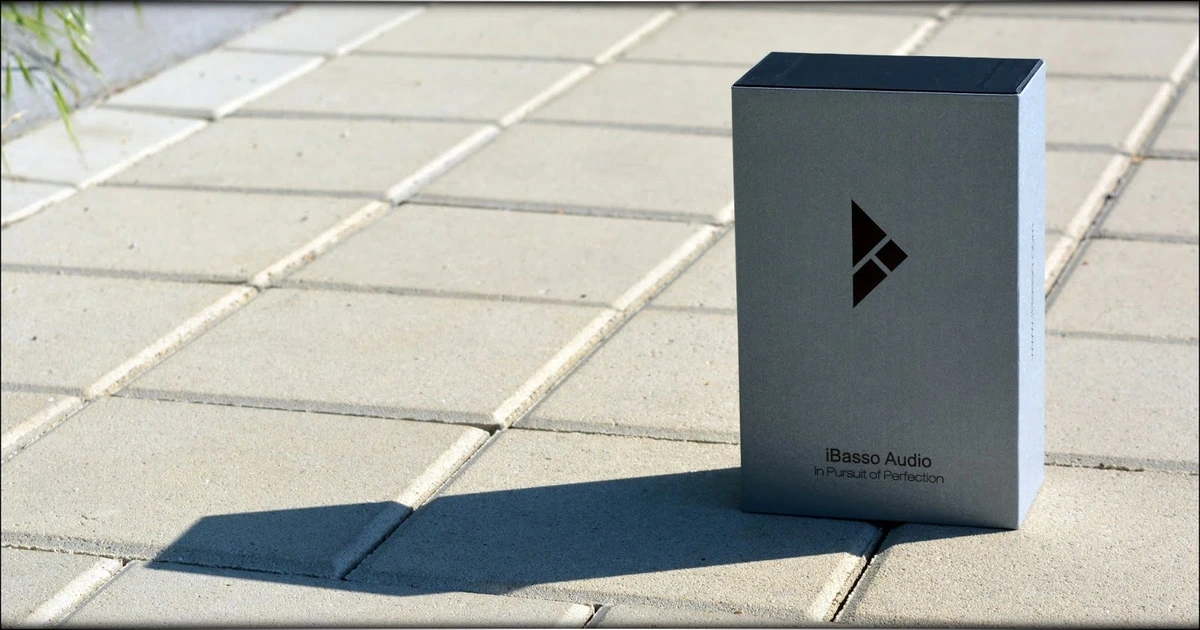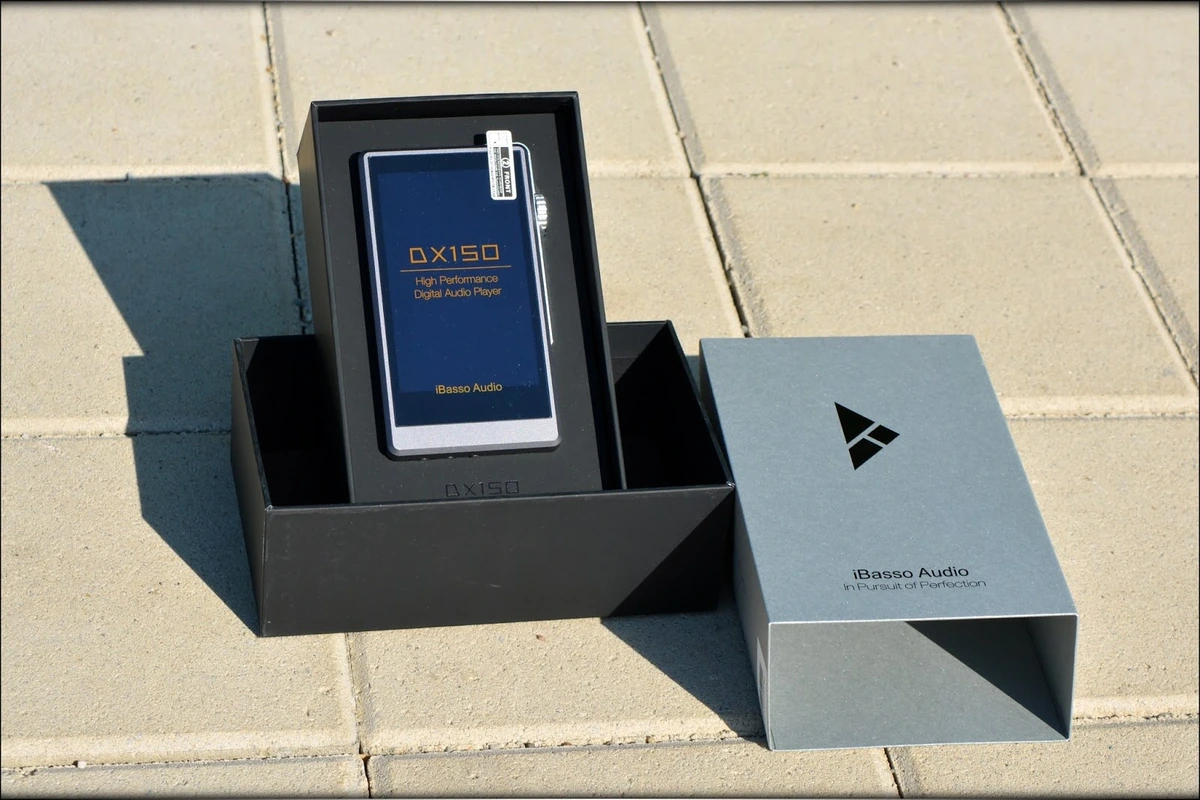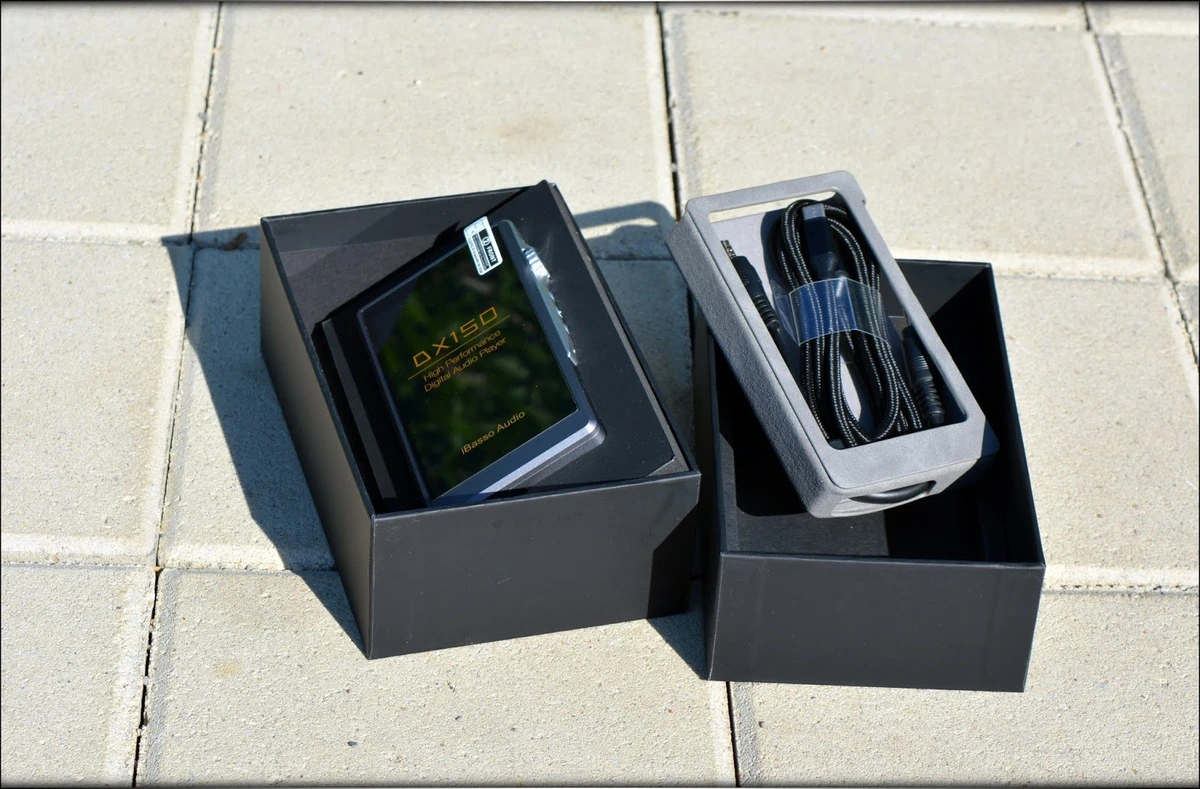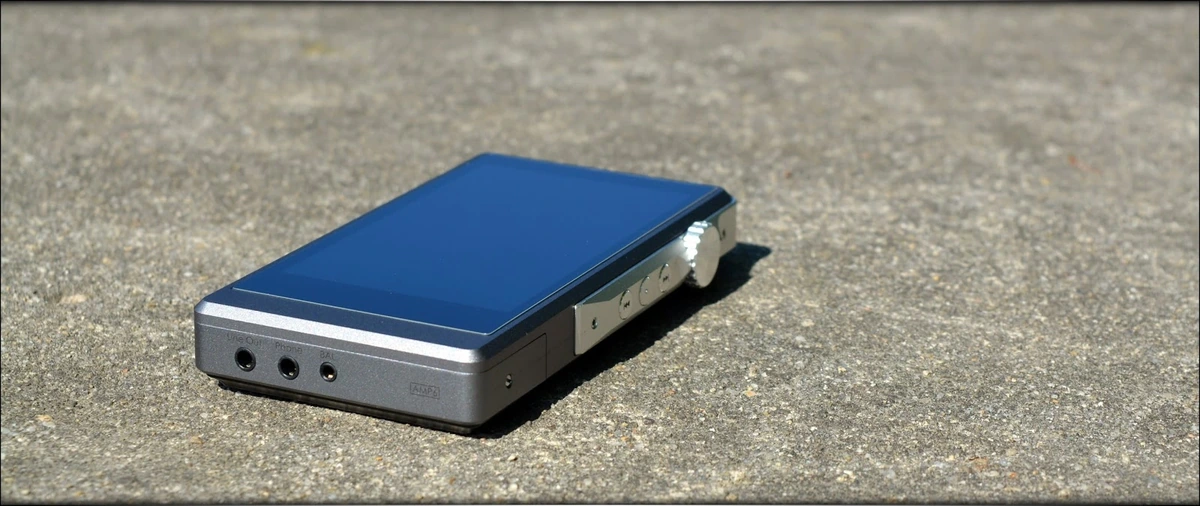 DX150 comes in a large package, which, while not quite as exquisite as the package for DX200, is still quite a bit more epic than most DAPs feature. The outer package is surrounded by a gray cardboard layer which includes all the important information about DX150. You get to know all the fine details most enthusiasts are interested about, along with some details about AMP6, which is the default AMP module DX150 comes with. 

In the package you can also find a USB cable, DX150 having a Type-C connector, along with a Coaxial cable, which is also of very high quality. There is also a burn-in cable included in the package, for you to use with the current AMP modules, as well as future AMP modules. The Burn-In cables are Balanced only, since the Balanced output uses the entire Amplifier Architecture, as opposed to the Single Ended output, which uses only half of it. 

The other interesting thing you receive with DX150 is the leather case, which is not a spoof leather one, but a real high-quality gray leather case, which feels excellent to the touch, and which will offer good protection to it. We generally don't recommend using a case with your device if you live in a hot area, for example in midsummer Romania. The case should be just fine for most of other situations, as long as the temperature outside isn't above 30C. 

You also get all the typical paperwork which you'll require for warranty and such, and at the end of the day, we can say that iBasso made sure you have everything you could need for an awesome package and for a well-presented product. 


Build Quality/Aesthetics/UI/Firmware

The build quality of DX150 is as good as you'd expect a device at this price point to be, especially if you had iBasso DX200, or if you've seen a high-end DAP before. All parts are carefully assembled together, the display doesn't flex or distort when pushed on, the volume wheel is strapped well in its position, the buttons feel clicky to the touch, providing a nice feedback. Everything just feels at its place in our hands, the device itself is neither too large, nor too small, and all buttons are easy to access, all operation being rather intuitive.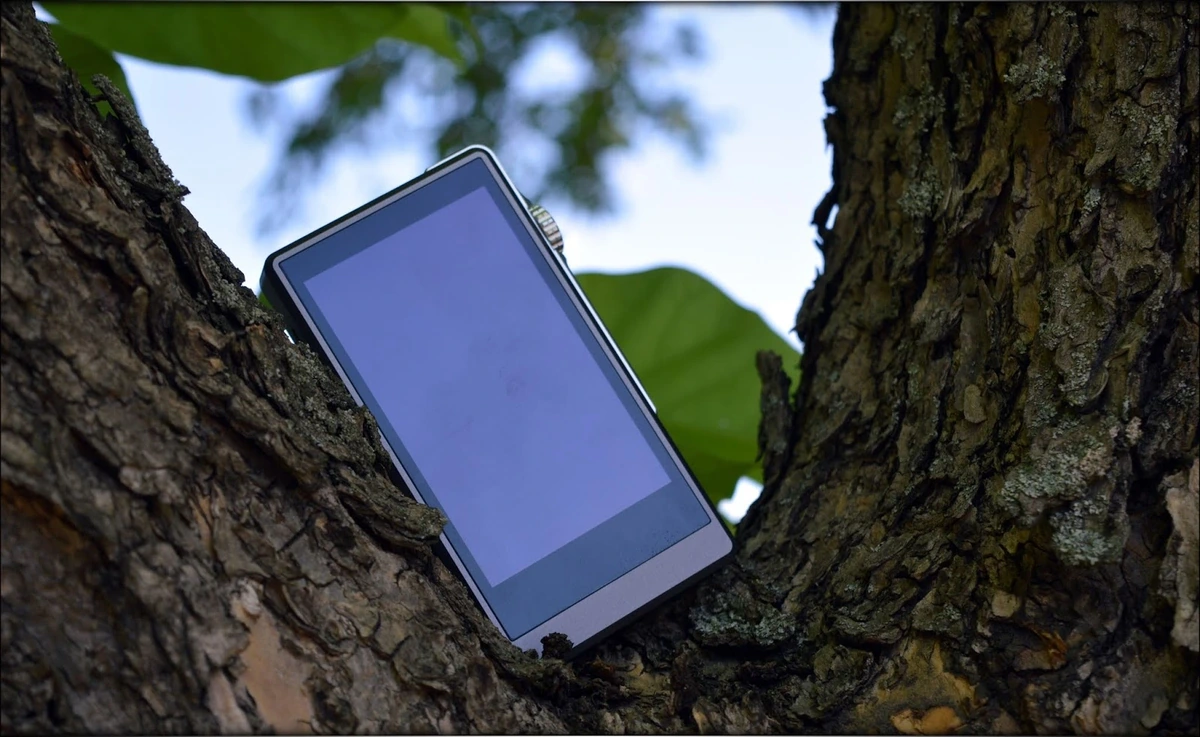 To give you an idea of its size, the device is a bit thicker than something like Hiby R6, but it isn't quite as thick as DX200, and it isn't nowhere near as wide and as large as Opus #2. 
The is a power button at the top of the device, there is a volume wheel on the upper right of the device, and below the volume wheel there are Play/Pause, FWD and BCKWD buttons.

At the bottom of the device you'll find  the AMP module, which by default is AMP 6. 
All modules have an USB Type-C plug connector built-in, and all of them feature the same high-end metallic body design, with a wide connector from DX150/DX200 to the AMP module. 

The AMP6 default AMP module is, by far, the largest difference between DX150 and DX200, as AMP 6 has quite the unique sound of its own. Of course, the DAC within DX150 is also different from the DAC employed in DX200, but this doesn't change the sound as much as the AMP modules do, especially if we're talking about macroscopic changes in signature, compared to texture and finer changes like the DAC usually has over the sound. 
Among its features, DX150 has those interchangeable AMP modules, it has a 8-core CPU, and 2 GB of RAM, and DUAL AK4490EQ DAC chips. Those run the sound balanced from the DAC to the AMP module, and if the AMP module is balanced, you have pure Balanced sound. Another cool feature of DX150 is its bright 4.2″ display. iBasso devices tend to have a slightly warm color to their display, thing which is very awesome, it provides a friendlier picture, and for those who fancy cover art, the display is large enough to show your cover art in its full beauty. The large display also comes in handy for UI navigation and for managing large playlists. Most important, the display is bright enough to be used in full daylight, thing which we consider an absolute must for any Player, since those are made to be used outside, they need to be bright enough, that at max brightness, they should be easily readable in full sunlight. DX150 is very satisfying in this sense, and we can read everything on its display without an issue even in a sunny summer day in Romania. 

When it comes to its aesthetics, DX150 looks pretty stylish and elegant, it looks simpler than DX200, but lighter. Compared to a device priced closer to itself, like Hiby R6, it looks much more silvery, at least compared to the black version of R6. DX150 can be described as a stylish device, with a slightly retro side given by the inclusion of the volume wheel. 
The UI and Firmware is quite similar compared to DX200, iBasso's take on a DAP firmware being rather good already, navigation being quite intuitive and everything being rather stable. It should be noted that the original firmware has some shortcomings though, like the lack of native Google Play Market integration, but this and all other shortcomings can easily be fixed by installing the Lurker's Firmware for DX150. More details about it can be found within the Head-Fi Thread, as well as here https://github.com/Lurker00/DX150-firmware/releases 

Even so, the original firmware is quite stable, in the sense that we haven't had a single crash using it, and we didn't really ran into any crashes running third party apps either. In our tests, streaming apps worked flawlessly on DX150.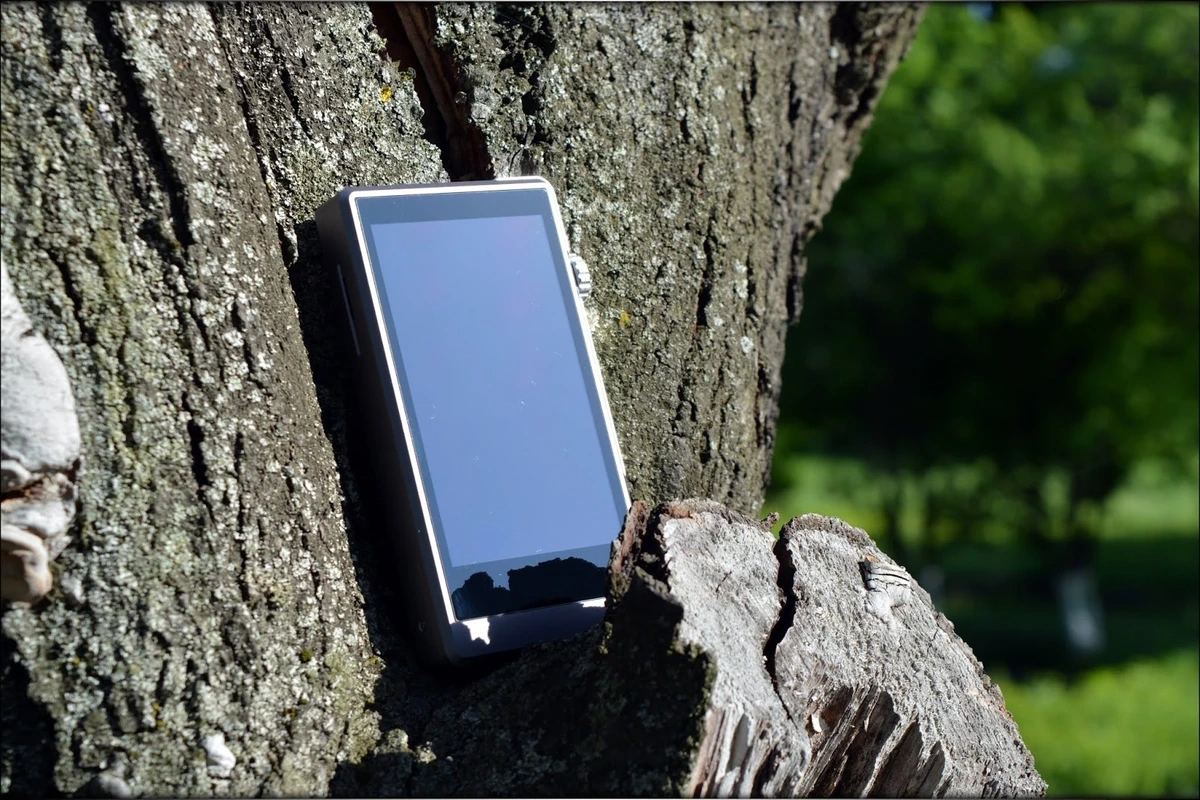 The main music app is very nice, the only single drawback we could have found to it being that seeking a song is not "press to the point in song you want to seek to" but more of a "press on slider, and drag it to that point". 

We haven't detected any kind of lag or slowness in the system, and we did test some higher rate tracks, as we recently acquired Metallica's entire discography in 96kHz / 24 Bit, but we couldn't notice any significant lag introduced by those songs. The device is known to have slight lag when switching between songs of different bitrates and formats though. iBasso is known to stand behind their products and provide subsequent updates though, so we feel this won't be a large issue, especially as the audio works very well. 

The USB DAC function works flawlessly in our experience, no delay, and no random disconnects. DX150 does charge while it is plugged in, so it can get a bit warm to hot, if the ambient temp is high. 

All in all, the overall feeling of the device is good, it is well built and well put together, and it doesn't have any inherent flaws. The firmware, although lacking a native Google Play Market integration in its stock shape, can easily be changed and upgraded with one that has it, and after all, all versions of DX150 allow for installation of third party apps, just through a slightly different process. We feel that the build quality and firmware of DX150 are both worthy of a golden rating, everything feels good, the device is well made, well put together, and the firmware is excellent and very stable. 



Sound Quality

We need to start with saying that DX150 has a distinct signature of itself, easy to recognize, but the signature we are going to describe is with AMP6. Changing AMP6 with another AMP module will change that signature drastically, and we will review the signature for AMP4S as well, the 4.4mm limited-run balanced AMP module. 

AMP6: AMP6 gives DX150 a distinct sound, warm, smooth, with an emphasis on the lower registers and the lower midrange, with less strength in the upper midrange and the treble, having a very characteristic smooth and mellow tone to it. Even with an energetic earphone like Sennheiser IE800, it has a smooth and calm presentation with considerably less treble sparkle than AMP4S or any of the other iBasso AMP modules.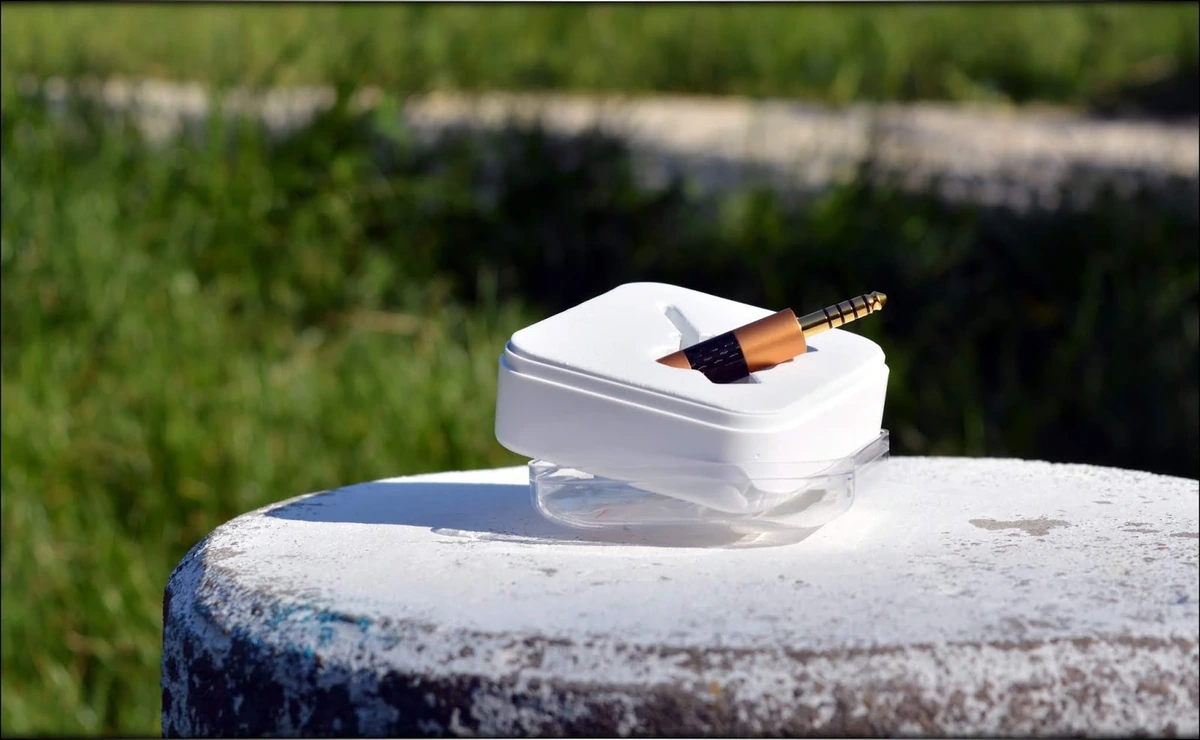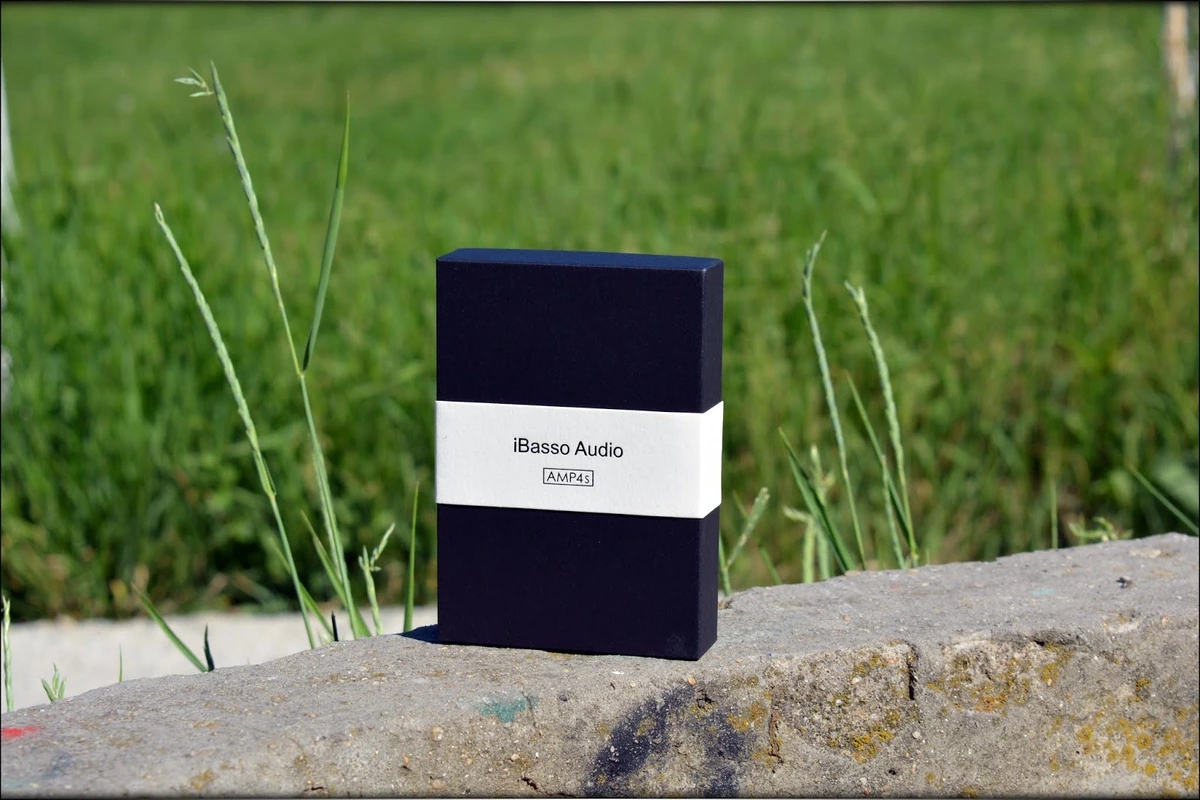 The good part is that AMP6 is very versatile technically, it comes with a 3.5mm Headphone Output, a 2.5mm Balanced Headphone Output, and a Line Out, which you can use to connect DX150 to any of your favorite External Amplifiers. It is a pocket knife AMP module, just like AMP1, the AMP module which normally comes with DX200, but AMP6 has that smooth sound which you need to consider before purchasing it. 
The bass is solid, it is quick, it has excellent textures and impact to it, and it is enhanced, leading to a warm presentation. The midrange comes with a clear presentation, a good amount of textures as well, and with a really clear, punchy and dynamic nature, and the treble comes with less force and with a smooth texture and presentation. 
The overall sound can be described as musical, smooth, soothing, relaxing and calm, being quite different from iBasso's typical house signature found on DX200 with AMP1, or on virtually any of the other AMP modules, which are all quite linear, vibrant and sparkly in the treble. 
AMP4S: The sound of those AMPs is something that's been on everyone's mind since those AMP modules run in limited runs and are what could be considered iBasso's secret weapon. Let's start with stating the important aspects of using AMP4S, it is pretty complicated to use if you don't have the proper cables and such. It relies on a 4.4mm connector, which is Balanced, so you can't really power a single ended headphone off it, as it would short out, and it also requires the more rare 4.4 mm connector rather than the 2.5mm balanced connector found on most cables at this moment. This being said, iBasso does sell a very affordable adapter from 2.5mm to 4.4mm, which means that the only issue you need to take into account is that 4.4 is a Balanced module only. 
While there has been a lot of talk about whether using a the balanced mode vs the single ended mode makes a difference, we ran a ton of tests, and we couldn't reach a very conclusive answer. The main issue with answering that question is that cables are also different between the tests, along with the power outputs of the setups, volume matching and cable matching becoming too difficult for a Balanced vs Single Ended test to be truly feasible. 

Now, back on AMP4S, it is Balanced only, but with how accessible Balanced cables have become lately, both for IEMs and for Headphones, with a lot of offerings from many well-known companies, you're probably going to want to experiment with the Balanced, even if just for fun. In all of our tests, the Balanced sounded a tad more vivid, and more dynamic, when using the same AMP, so exactly the same architecture, but it is hard to pinpoint why. At any rate, if you just want to try Balanced for the first time, don't worry, it never sounds worse than single ended, that's for sure. 

As for the sound, AMP4S is one of iBasso's key AMP Modules of this moment. It has an incredibly vivid, impactful and dynamic sound, a pretty linear presentation, with a touch of warmth, and an excellent overall extension both in the bass and the treble. It is quite complicated to convey how "right" should sound like, but AMP4S really does sound "right", it has that natural overall tonality, along with a very organic presentation. The treble is sparkly, but it has a very natural texture to it, while the PRaT is just as natural, not dry, but neither slow. If one wants to be impressed by how dynamic and detailed DX150 can sound, AMP4S is great AMP module to pair it with. Other AMP modules sound fairly similar as they do with DX200, the main difference being that DX200 brings a little better overall resolution to the sound, compared to DX150. 



Soundstage

The soundstage is quite different between AMP6 and AMP4S, with AMP6 conveying a natural soundstage, with enough space for instruments to breathe, but with AMP4S adding quite a bit of width and depth to the sound. If you prefer a natural, room sized stage, AMP6 is a great place to start, while if you like a wider, deeper, more impressive soundstage, AMP4S is able to deliver very well. 

Considering the fact that AMP6 is the default AMP module, it provides plenty instrument separation, especially for a device at this price point, and considering the price of most iBasso AMP modules, but if you're looking for a little more, then AMP4s is even better in terms of instrument separation, and so are most iBasso AMP modules. 



ADSR/PRaT

The ADSR and PRaT (Attack, Decay, Sustain, Release, and Pace Rhythm and Timing) characteristics of DX150 rely both on the AMP module and on the DAC inside. 

The DAC inside is very potent, but it has a more natural approach to textures, AK DACs being known to be on the safe side when it comes to their textures, compared to other DACs like those from ESS, which are known for having a more expressive and crunchy with their textures. 

The AMP6 module is very natural in its texture as well, resulting in a natural overall response. All frequencies have the same level of texturization, guitars are juicy, but not overly crunchy, while cymbals tend to be on the smoother side. The bass tends to have a natural decay, not very quick not very slow. 

AMP4S is much crunchy and vivid with its textures, being faster and resolving both textures and micr-textures better than AMP6. Of course, AMP4S costs a bit more, but if you prefer having a really detailed texture presentation, then AMP4S surely doesn't disappoint in speed and resolution of its textures. 



Portable Usage

The portable usage of DX150 is quite excellent through and through. It has a good battery life of more than 8 hours with AMP4S and AMP6, it has a bright and vibrant display, and it has good ergonomics for outdoors usage. 

DX150 also has streaming abilities, if you prefer to stream your music instead of using your personal libraries, but it also has a single microSD slot which accepts cards of up to 400GB, which is the largest microSD capacity at this moment. We tested it with a 256DB microSD card direct, and it works flawlessly, it doesn't seem to be affected by any lag from having a large music library to manage. Our light streaming tests were also passed with flying colors.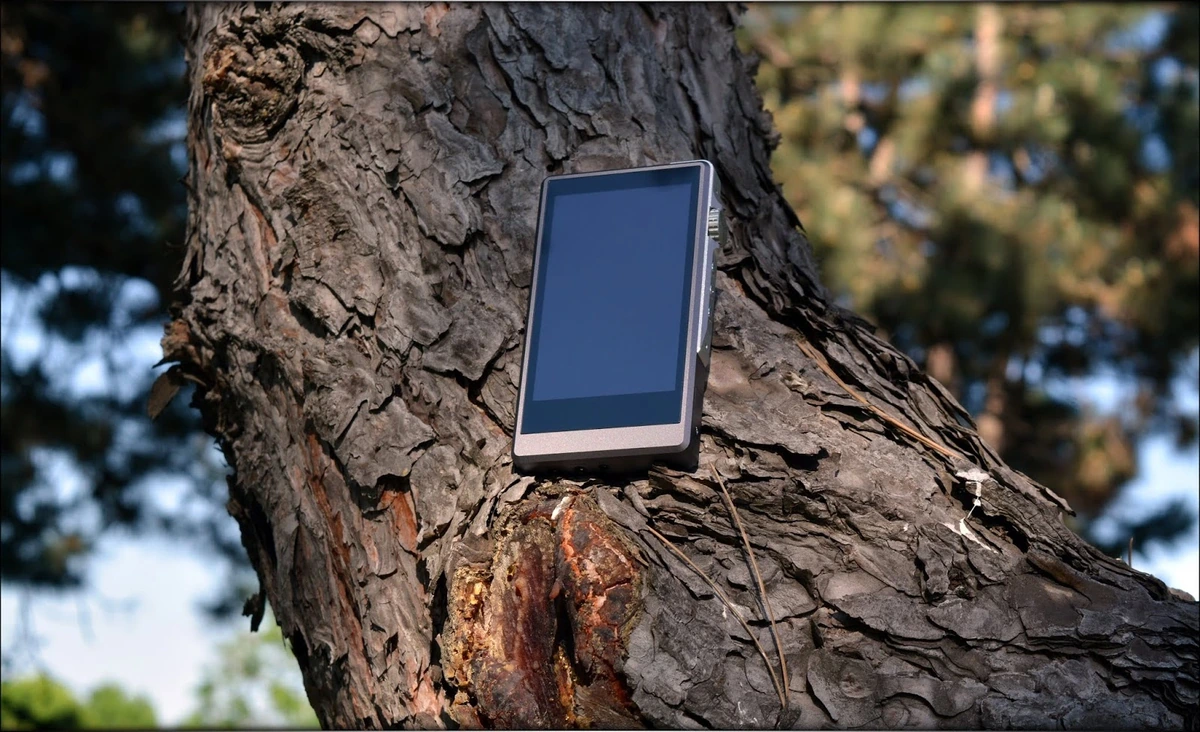 The power AMP6 has is more than adequate for almost any portable headphone, and it sure is enough for any IEM you could pair with DX150. This being said, AMP6 alone won't be enough for a headphone harder to drive than Sennheiser HD660S, point after which you require to get AMP4S or a more powerful AMP to get a sound that is loud enough, especially if you add a bit of EQ. 

The ergonomics of the device are great, it is about as large as a typical smartphone, but thicker, it sits well in hand, and it is not too heavy to carry around, even if you're jogging. It is made out of metal, does not give in to pressure applied at any point of the device, and generally it feels well crafted and ready for usage. 

If anything, we wish companies started putting larger batteries in those DAPs, but we know some of our readers prefer thinner devices, and this is why iBasso didn't use a larger battery. 

All in all, we feel this will be a great portable DAP for years to come, and it reaches the golden standard of what a DAP should be. 



Select Pairings

Please note that for any pairing, the IEM has more impact on the final result than the DAP, the best DAP being one that is as transparent as possible. This time we'll be using a slightly different approach, as some people might be wondering how DX150 combines with IEMs, but also how each of the AMP4S and AMP6 work. We picked IT01 and IT04 from iBasso for this one pairing section because both make great value, are also made by iBasso, and both are well known across the world, making them an accessible point for our readers.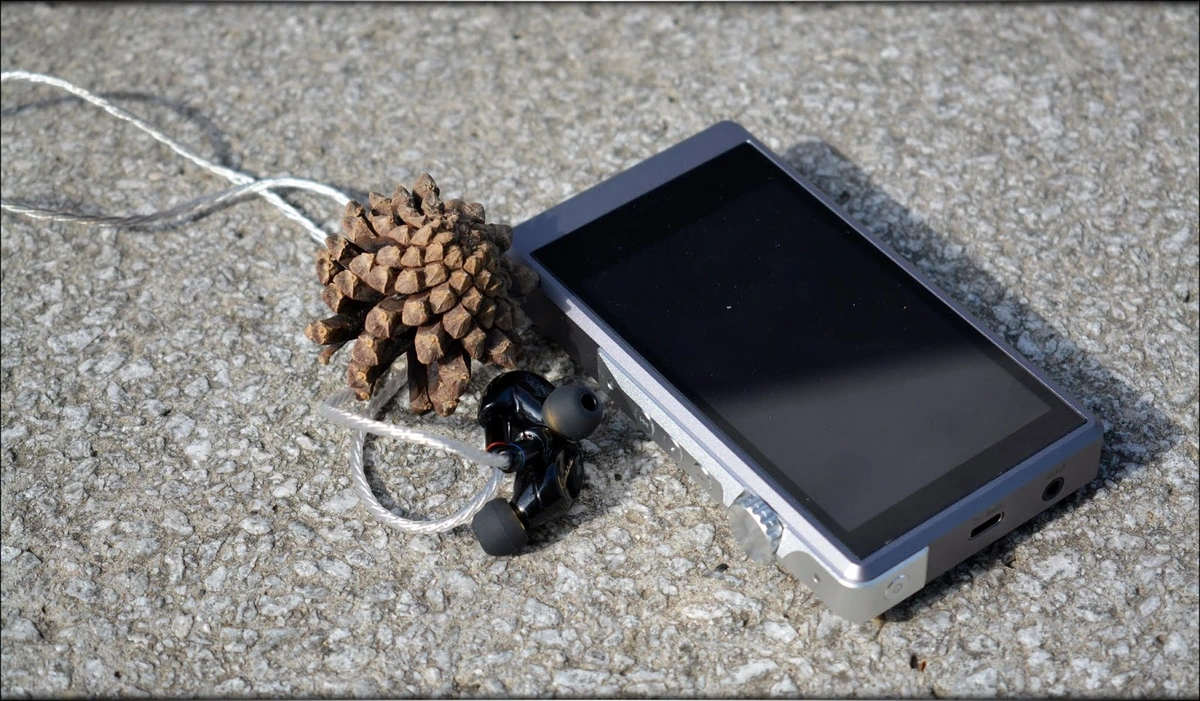 DX150 (AMP6) + iBasso IT01 – iBasso IT01 has been a very recommended and loved IEM since its release, with most people praising it for its warmth as well as its sparkle, large soundstage, great resolution, and for its amazing build quality. With AMP6, IT01 gets even thicker, thing which will be loved by those who really love bass, but may be a little too much for someone looking for a more natural sound. AMP6 also lowers the treble sparkle a little, making IT01 smoother than it currently is. The resolution and clarity are top notch, given that IT01 is able to reveal AMP6's technical ability. 

DX150 (AMP4S) + iBasso IT01 – AMP4S is quite different from AMP6, since it is much more linear in its response, making IT01 sound more balanced, cleaner, more detailed, wider, and with more sparkle in the treble. They also gain a little more detail and dynamics from DX150 running AMP4S, so we can easily recommend this pairing more than DX150 + AMP6 if you're running a warm or thick IEM and if you're looking for a balanced experience. This being said, the experience with AMP6 is not shabby at all, just quite thick and warm. 

DX150 (AMP6) + iBasso IT04 – Our review on IT04 is coming soon as well, but the short version is that this is one heck of a IEM. It has iBasso's build quality, and in sound, it can trade blows, and even outdo established IEMs like IE800, especially when it comes to its treble extension. IT04 is not for the faint of heart, with its amazing details, and it is fairly balanced in its presentation, so if you're a basshead, running DX150 with AMP6 is actually a great way of making IT04 thicker and meatier, with more deep impact. AMP6 also takes away some of the treble from IT04, so if you prefer your music with a smoother treble, AMP6 makes a great partner for IT04. 

DX150 (AMP4S) + iBasso IT04 – Once we strap in AMP4S, it is easy to understand why one would want to look for the rush of ordering a limited-run AMP4S balanced module, as the vividness, clarity, dynamics and punchiness of AMP4S are out of this world with IT04. One thing that IT04 is great at, is resolution. It is an IEM able to show the technical might of AMP4S, and why even if you like AMP6, you may still want to do a little upgrade to AMP4S. The bass and midrange aren't made thicker by AMP4S, like with AMP6, but AMP4S has an exceptional control over the bass, providing a really nice and punchy overall sound. The treble is also extended really well, and it feels detailed, without being harsh or sibilant. 



Comparisons

We used a large selection of Headphones and In-Ears for those comparisons, including Sennheiser IE800, ClearTune VS-4, Dita Truth, Ultrasone Signature DXP, Audeze LCD-MX4, Beyerdynamic Amiron, iBasso IT04, FiiO FH5, and HIFIMAN RE2000.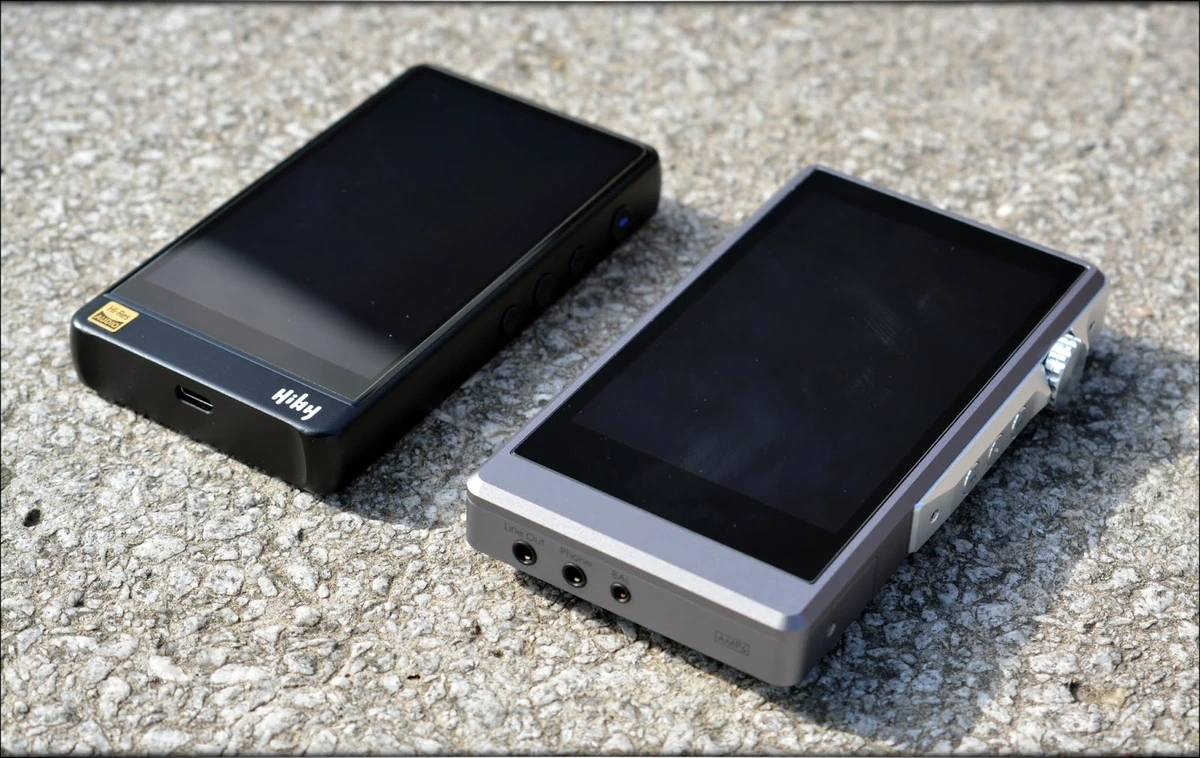 iBasso DX150 (AMP6) vs FiiO X7mkii – Putting DX150 up against a more expensive device, like X7mkii sure is a fun activity, as both make great options at this moment, but they come from different and competing companies. Starting with the package, both devices come with extensive packages, and both come with a case included in the package. The case included with DX150 is better though, and we prefer iBasso's inclusion of Type-C USB connector over X7mkii's older microUSB implementation. This being said, the build quality of both devices is great, and X7mkii might actually be a little more ergonomic due to its more protected volume wheel, but both devices are fairly ergonomic through and through. X7mkii comes with a more open firmware ex-factory, but DX150 isn't far behind and offers access to the same services, and it also has Lurker's work behind to keep it in check. Another thing to consider is the battery life, which is fairly similar between the two. X7mkii has two microSD slots, while DX150 has only one, but both devices have both wifi and bluetooth abilities. DX150 has a warmer colored display compared to X7mkii, and DX150's display is also a tad larger, or at least feels like it, but X7mkii is a bit snapper in the overall device operation. The sound is fairly different, as X7mkii is powered by a top-end ESS DAC chip, while DX150 is powered by an AK chip, thing which is noticeable if you connect both through their line-outs to a different AMP, and if you listen to the textures, which are represented differently, with X7mkii having a more vivid, more vibrant, brighter and more expressive texture, and DX150 being smoother and more relaxed in its texture. The default setup also sounds widely different, with DX150's signature and tuning being more like that of FiiO X5-3, which was also smooth and warm, while X7mkii is fairly neutral and clean, clear and doesn't have much added warmth or other tuning particularities. The resolution in the default AMP configuration is a little better on X7mkii, but adding AMP4S to DX150 results in a slightly better overall resolution for it, although the setup then costs a bit more than X7mkii. All in all, both are really solid devices, and both are simple to use, work well, don't have any inherent issues, and both are devices we consider great. Picking one should be done by your budget, and how much you plan on tweaking the sound of each. X7mkii has two major AMP modules you can get for it, AMP3B, and AMP5, while DX150 has a wider selection of AMP modules with a wider operation area, so if you're planning on tweaking and getting subsequent updates, DX150 has a larger collection of upgrades available for it at the moment. Both companies will offer outstanding warranty and will keep in touch with their customers, and both companies will be there for you, so ultimately, if you want a smoother and warmer default sound, DX150 is a great option, while if you prefer having two microSD slots, a more linear, and a more detailed default setup, X7mkii makes a great purchase. 

iBasso DX150 (AMP6) vs Hiby R6 – Here, the prices are quite close to each other for the default setup. Both devices have a large and bright display, although DX150 has both a brighter and a larger display, making for a better experience in the UI. DX150 has a very good hardware support, along with Lurker's mod excellent UI support, but it doesn't have a Snapdragon 425 CPU, although third party apps work just fine, once you install Lurker's firmware, or download the APK and install the app. Both devices have one microSD slot, and both devices have a good build quality. Both are slightly more rigid than X7mkii actually, but this won't be important unless you drop or apply really heavy amounts of pressure on them, point by which all will probably be similar since all have something that probably shouldn't be subjected to too much pressure, R6 has a glass back, DX150 a volume wheel, and X7mkii feels a tiny bit less rigid in the display. Resolution-wise, they are similar. When it comes to their sonic signatures, R6 and DX150 are pretty different though. DX150 is considerably thicker in its sonic presentation, has more depth to its bass, and more impact, sounds smoother in the top end, and meatier, and has a less analytical overall presentation than R6, although R6 never crossed me as an analytical device either. DX150 has modular AMP modules, just like X7mkii, so it really makes a compelling choice, since you can always slap on an AMP5 or even an AMP4S from iBasso for one of the best sonic experiences possible on a portable Player, but each additional AMP module costs another 200USD, and R6 still has its really good software and third party app support to show for. In all honesty, DX150 feels like a very slightly cut down DX200, while R6 feels more like an Android smartphone with an actually god audiophile sonic output, so they are rather different devices for different publics. DX150 has a low output impedance, while R6 has a high output impedance, especially important for low impedance and multi-driver in-ears, where DX150 will have less hiss and work generally better. If you're looking for a little smartphone with a good sound, R6 delivers quite well, while if you want cutting edge technology in audio, and if you don't mind a slightly slower overall GUI, DX150 makes a really awesome choice. 

iBasso DX150 (AMP6) vs iBasso DX200 (AMP1) – This is an interesting comparison because you might be wondering if you should go for DX150, or instead add a little more and go for DX200, iBasso's current flagship. Starting with the package quality, both come in exquisite packages, with DX200 having the more fluffy and pompous package, while DX150 has a more mini version of the same package. Of course, DX150 is also quite a bit less expensive than DX200, so you should keep your budget in mind as well throughout this comparison. The build quality is similar, but DX200 is slightly larger and has a more rugged body in comparison to DX150. DX200 also feels better made on an overall level, but DX150 is no slouch in its build quality. Both devices have one microSD slot, Bluetooth and Wifi, and both are supported by Lurker and his firmware works. The differences start when it comes to the default AMP module each comes with, as DX200 comes by default with AMP1, a really linear, clear, quick and resolving AMP module, while DX150 comes with AMP6, a thick, warm, smooth and fun sounding AMP module, made for relaxing more than for critical listening. The resolution of the two devices is different when using the same AMP module, but not by a very large margin. The most major difference in resolution you're likely to hear (when using the same AMP module) is that DX150 is smoother in the textures, less crunchy, more playful and with a touch resolution / resolving power, while DX200 resolves details a tad better. Now, with both being excellent all-around devices, it feels like DX150 is what someone budget conscious would get, it is quite a bit less expensive than DX200, but provides most of the same awesome experience that DX200 does, while if you want absolutely the ultimate iBasso experience, DX200 surely is the way to go, a DAP that is and will be really hard to beat for a long while. 



Value and Conclusion

iBasso DX150 is not a very expensive DAP by itself, compared to most other high-end DAPs, and this is in its own right, its technical ability and resolution place it above most of the midrange DAP market. Priced at about 500 USD at the moment of writing this review, it is less expensive than most of the competitors we compared it with, but still provides a performance that is most of times at least at the same level. One thing you may need to seriously consider though, is that DX150 may end up costing about 200 USD more, since most people are likely to want to experiment at least one more of the iBasso AMP modules, like AMP4S, AMP3, or AMP5. We are working on a review on AMP7 and AMP8 as well, but we still need more time before making a precise review on those.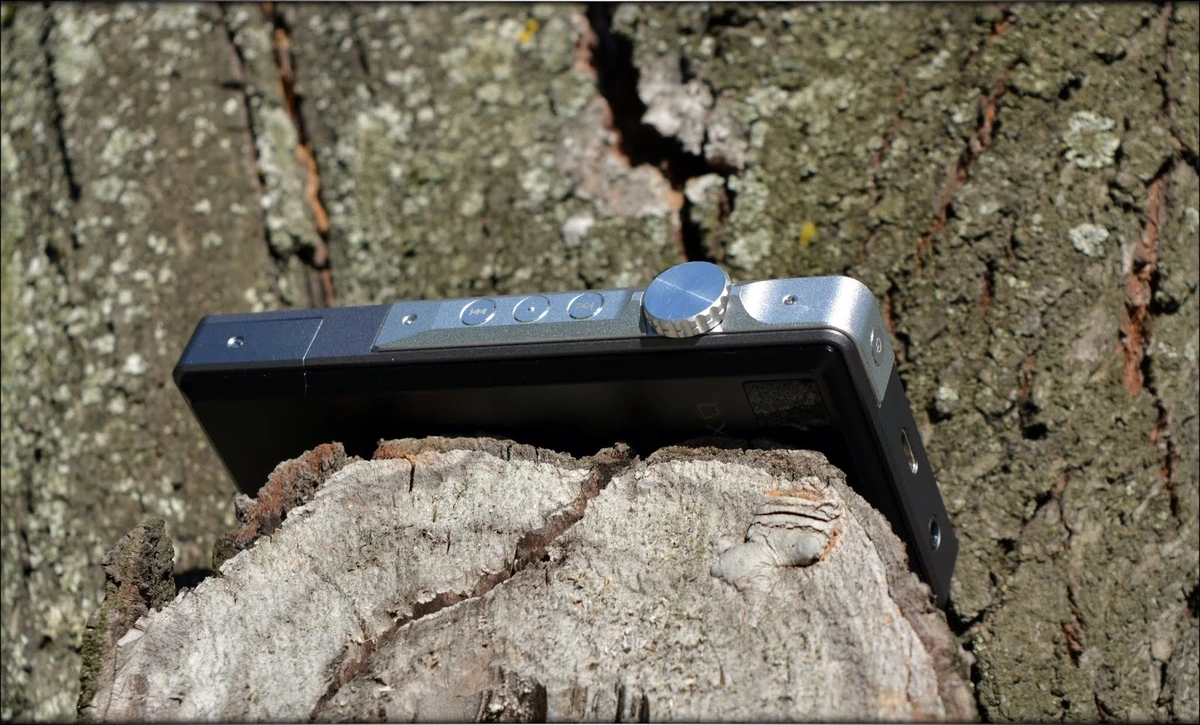 Starting with the build quality, DX150 is a full metal DAP with the build quality of a true champion, it doesn't have any kind of build quality inherent issues, and it can stand up to quite a bit of abuse. 

It has a nice smooth back, with glass, it has a single microSD slot, removable AMP modules (each with their own Line-out / Headphone Out / USB Type-C jacks), and it has a lovely little volume wheel for adjusting your volume without taking DX150 out of your pocket. 
By default, it has enough power to drive pretty much anything you're likely to be using portably, and even some open-back desktop-class Headphones, but if you're looking for true power, iBasso has other AMP modules that provide much more power for better volume and control with harder-to-drive headphones. 
The software is very solid and it is not prone to crashes, although it can be a little sluggish, especially if one is comparing it to uber-fast GUIs like that of Hiby R6, or that of a typical smartphone. This being said, there is no delay in the sonic area, and the music simply works, and iBasso is known to provide updates for their products, so we feel that this won't make a big issue for most people considering DX150. 
The sound, by default, is warm, thick, smooth, musical, lively, and punchy / dynamic. Since AMP6 is not very sparkly, it lacks a bit of sparkle in the treble compared to AMP1, AMP5, AMP4S, or most of the other iBasso AMP modules, but this is also great if you have a pair of headphones or in-ears that are a tad too sparkly, and you want to tone them down a bit. The textures of the bass are clear, and well-rounded, midrange has good resolution and is generally very clear, while the treble is on the smoother side, especially with AMP6. Even with AMP4S, the treble stays fairly smooth in texture, a common feature of AK DAC chips, known for their velvet-sound technology.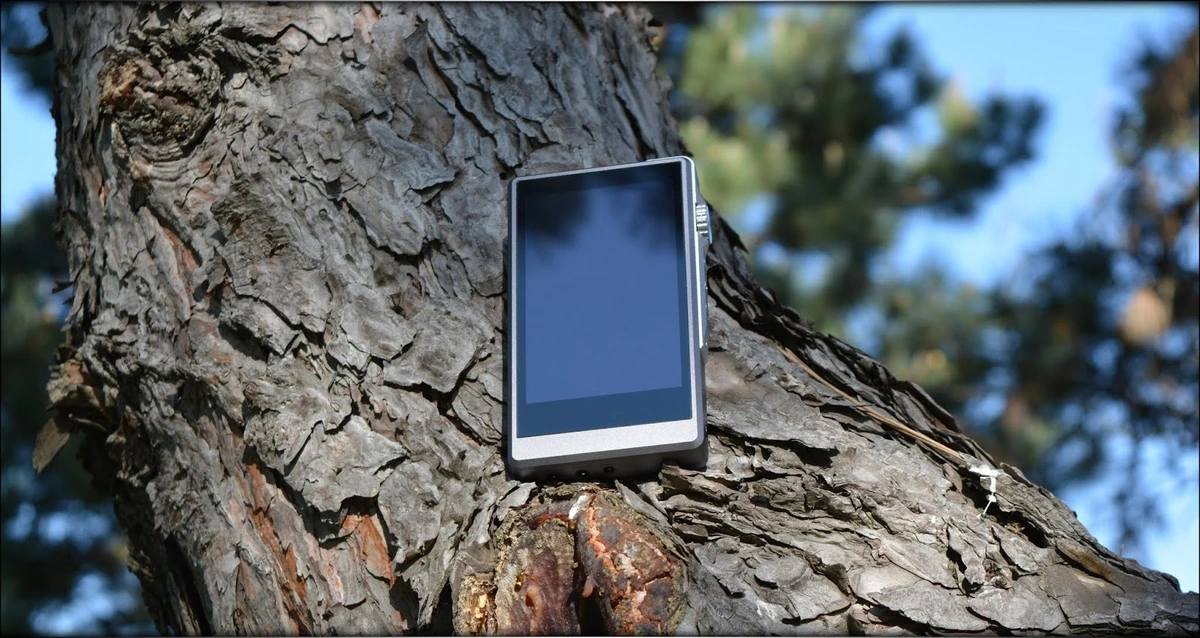 DX150 is a lovely device, that sits rather comfortably in the upper midrange / high-end area, with a lot of technical prowess, having everything a high-end device has, but at a rather affordable price. The fact that you can change the AMP module also means that breaking the Type-C connector, headphone jack, or getting a different tuning, all require very little effort. The power of DX150 goes from pretty good with AMP6, to ridiculously high for a portable, with something like AMP5 / AMP 7 / AMP 8, being able to easily drive Beyerdynamic Amiron Home or Audeze LCD-MX4 headphones. The sweet, large, warm-colored display is just the icing on the cake, and this is a sweet cake you can take with you and serve on-the-go as well, making DX150 quite the versatile DAP. 
All in all, if you're looking for a really versatile DAP, with a warm default sound, but with lots of tuning options available for it, with an excellent overall build quality, and with iBasso's legendary support, DX150 makes an excellent choice at 500USD, and it is one of the DAPs we recommend the most for this budget, especially if you like this kind of signature. 
Product Link
You can purchase iBasso DX150 from www.amazon.com here: https://www.amazon.com/iBasso-DX150-Performance-Digital-Connection/dp/B07C22CC47
---
--- Please remember to stay safe, and always have fun while listening to music!---
 - If you have a dime to spare, please donate, and help us! It would make the day brighter for me and my wife- 
---
Full Playlist used for this review
We listened to more songs than those named in this playlist, but those are excellent for identifying a sonic signature.  I recommend trying most of the songs from this playlist, especially if you're searching for new music! The playlists are different for Spotify, Tidal and Youtube, and based on the songs I enjoy and are available on each!
https://www.youtube.com/playlist?list=PL_cjBXGmwSHSdGcwuc_bKbBDGHL4QvYBu
https://open.spotify.com/playlist/5J3oloz8Riy9LxEGenOjQ0?si=979ba4f082414be7
https://tidal.com/browse/playlist/330fd544-8e5b-4839-bd35-676b2edbb3d5
--- Contact Us ---





---