Mini Square One DAP – Hidizs AP80 Review
HIDIZS AP80 is the latest ultraportable DAP from HIDIZS, a Company with a slightly controversial history about support, but which created a few really solid products, like their HIDIZS Sonata HD DAC Cable. With a fair price point of 115 USD, AP80 sure brings some competition to the ultraportable DAP scene.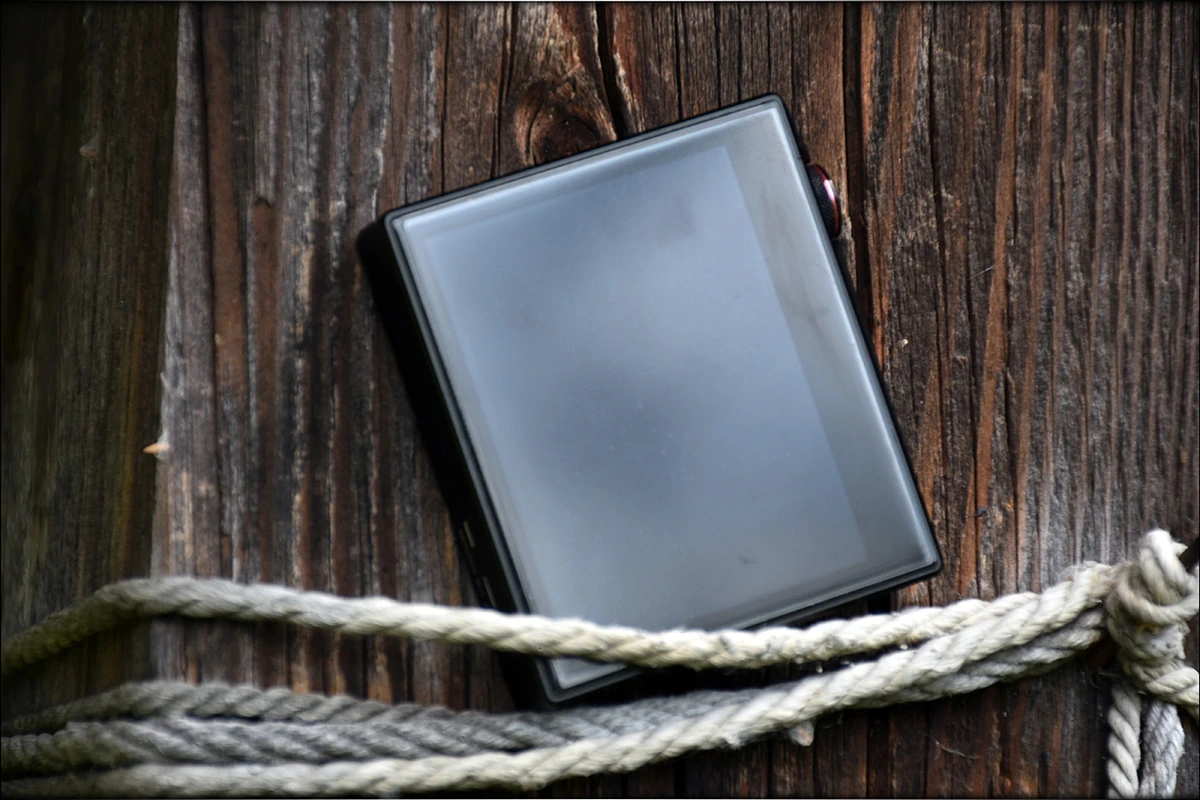 Introduction

HIDIZS is a rather interesting company, because on one hand, they appear for a few months, offering strong support in that time, then they change their internal company structure and it is a bit hard to get in touch with them, especially for the English speaking market, so I can't exactly recommend them entirely, without first letting you know that their current support has been good in general, but there are spots where they could be getting better, like getting a full time employee to take care of the English speaking market. My understanding so far has been that they have a stronger support in China, but this is not a first hand experience I can really attest to. Either way, so far I noticed that most people did eventually get their problem sorted out, but the waiting time is on the long side. They are clearly trying their best, and will most probably be getting better in the future though.

It should be noted that I have absolutely no affiliation with Hidizs, I am not receiving any incentive for this review or to sweeten things out. This review is not sponsored nor has been paid for by Hidizs or anyone else. I'd like to thank Hidizs for providing the sample for the review. The sample was provided along with Hidizs's request for an honest and unbiased review. This review reflects my personal experience with Hidizs AP80. Every opinion expressed is mine and I stand by it, the purpose of this review is to help those interested in Hidizs AP80 find their next music companion.
Product Link
You can purchase your HIDIZS AP80 from www.amazon.com here: https://www.amazon.com/HIDIZS-AP80-Ultraportable-Bluetooth-Resolution/dp/B07HFQDYQP/
Packaging

First things first, let's get the packaging out of the way: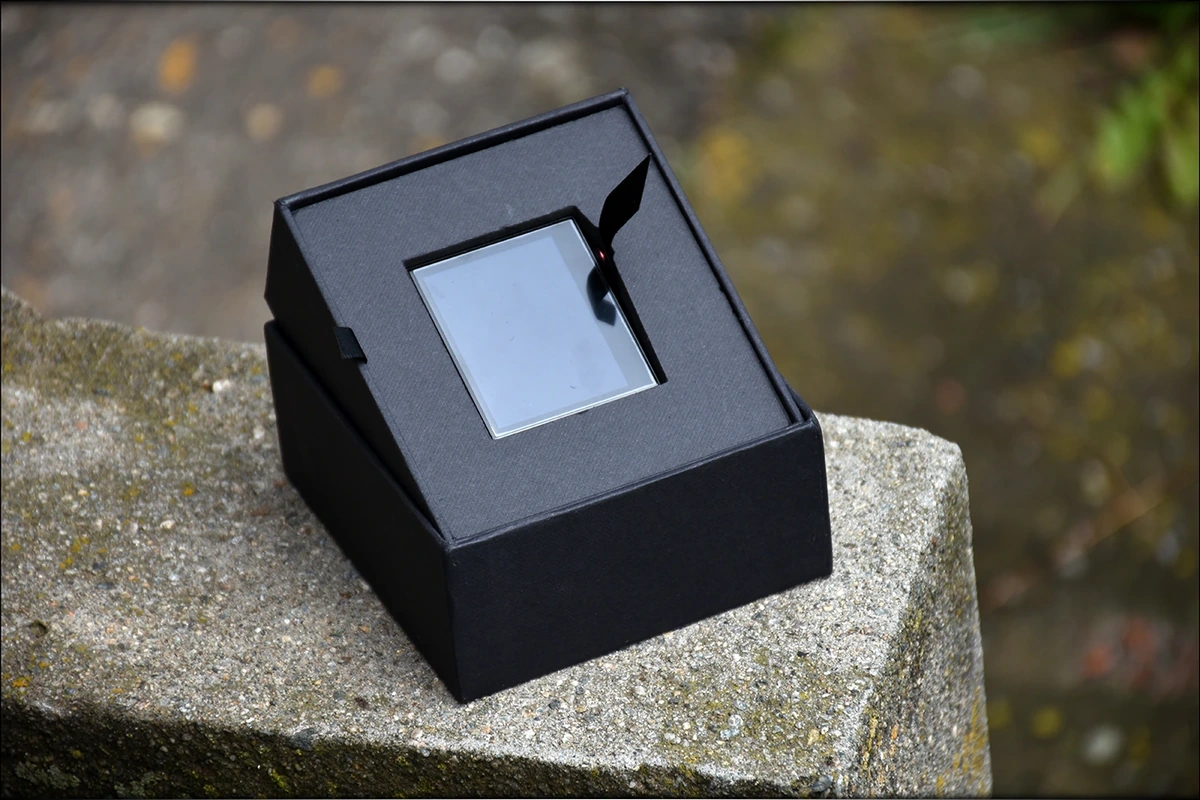 The packaging of AP80 is pretty typical in style for HIDIZS, but considering the rather affordable price of AP80, it is a great package, and they included a lot of extras with it, making me quite impressed. Not only you get the DAP, but you also get screen protectors, with one already applied from the factory, and you get good quality cables. 

I can say that with a Type-C cable included in the package, I'm quite happy about what HIDIZIS did for 115 USD. 
Technical Specifications

DAC: Sabre ESS 9218P
Rate: 32bit/384KHz
DSD: 64/128
Gain control: Low/High
Frequency response: 20Hz — 40KHz
SNR: 119dB
Dynamic Range: >105dB
Channel Separation: 73dB
THD+noise: 0.003%
Output power: 80mW @ 32Ohms
USB DAC: up to 32bit|384KH



Build Quality/Aesthetics/UI/Firmware

Starting with the fun stuff, the build quality is pretty much excellent. There were some issues with some HIDIZS Products in the past, like DH1000 and AP200, but with AP80, like with their HD Sonata DAC, there are no build quality issues that I can see. In fact, AP80 is made just as good, if not even better than similar DAPs at a similar price point.


The case is high-quality CNC milled Aluminium, painted in a matte paint. With rather strong angles and corners, the whole device feels a bit square. 

The display is very colorful and crisp, also much bigger than the display on Shanling M0, which I reviewed before, but you should keep in mind that AP80's display still isn't quite enough for my fingers in terms of size. There are physical buttons on the side of AP80, thing which I absolutely love, and think will surely come in handy for an ultraportable DAP, as you're most probably going to be using it portably, and blind navigation will surely come in handy. 



HIDIZS AP80 is able to play both lossless files, and even DSD files, and although in the original version, which was a pre-production Beta, was a bit laggy, with the latest firmware installed, it is pretty snappy and works very well, even when playing DSD128 files. 

With a 9218P DAC installed, AP80 is supported by a rather strong piece of hardware for an ultraportable. 

The battery life is good for an ultra-portable, about 11 hours in a normal screen off run, compared to their quotation of 15 hours. The battery life decreases when you turn on the display though, although for such a small DAP, you're most probably going to be using the display just for browsing your music library. 



Overall, the build quality is very good, especially for its price point, the aesthetics are striking, especially of you like a device with stronger angles and corners, and the firmware is very fluid and stable, there's no mistaking it, HIDIZS sorted out their firmware rather nicely with this one. 



Sound Quality

The sound with all DSPs turned off is neutral-ish, slightly soft, slightly warm and a bit on the romantic side.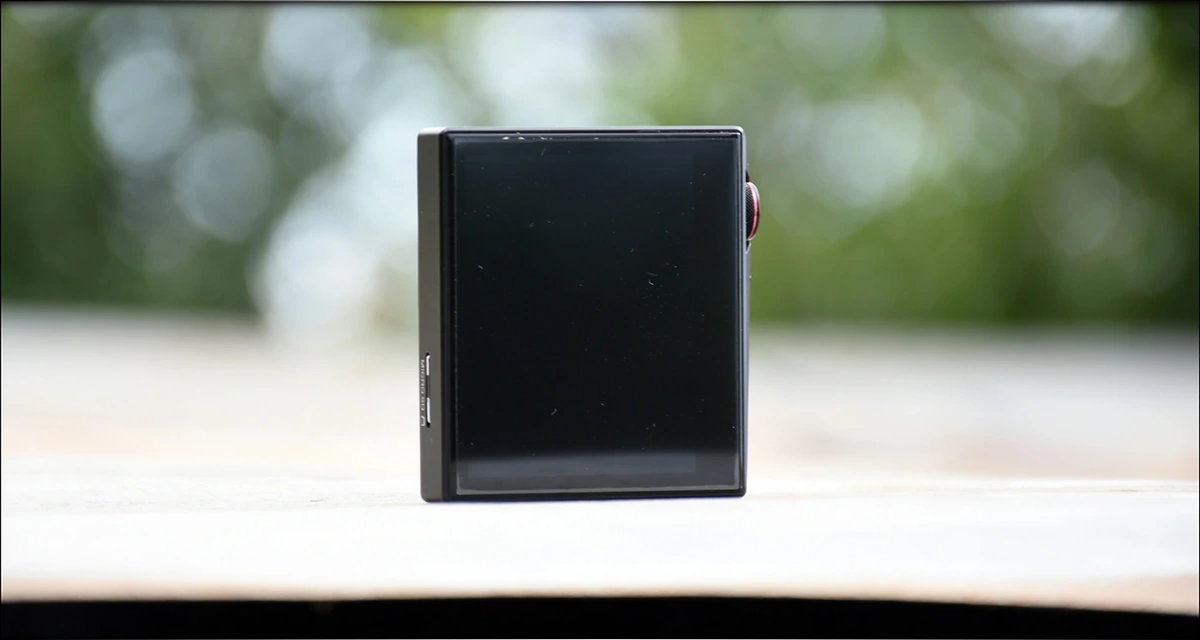 There is also the Mage Sound 8 Ball system, which is a Hiby design, implemented really well in AP80, and where the normal EQ in AP80 is quite mediocre, the 8-Ball thingy is pure magic, it can turn the sound of AP80, into a soft buttery experience, a clean and crisp one, or make it the delight of a basshead, just with the wiggle of a few smart sliders. 

I'm most impressed by how well it responds to the 8-Ball Magic thingy, because it doesn't add distortions, it isn't just a typical DSP, this is a really well and responsibly implemented DSP. 

The bass is on the dry and quick side, with interesting pacing and speed, although it is quite flat. The low extension is impressive, and AP80 can't be faulted for anything, unless you're a basshead or someone looking for a slightly more musical sound, situation in which you can engage the 8-Ball Magic thingy, and you'll be able to tailor the bass into both the character and the quantity your heart shall desire. 

The midrange is very neutral and has a natural tonality. There's no coloration either way in the midrange, the soundstage feels natural, with a fair amount of extension in both depth and width, and remembering its 115 USD price point, I begin to think that it is actually impressive how clean and clear the midrange is for this price point. 

The treble is on the softer and more bloomy side, with a nice amount of sparkle to it. Compared to older ultra-portables which used to be extremely smooth and which lacked proper sparkle, AP80 is quite good. The character of the treble appeals to musicality, and it is on the soft and wet side, which means that cymbals don't sound harsh, but instead have a nice natural ring to them. You usually won't need to alter the treble using the 8-Ball Mage thingy, unless you'll want a much softer or a more harsh treble experience, situation in which the well implemented DSP will be happy to deliver. 



The dynamics and overall detail of AP80 are at least in line with its competition, if not even better, and AP80 surely doesn't feel like it needs any more dynamics, and I'm actually quite amazed by the amount of impact such a tiny and rather affordable device can have. 



Portable Usage

In terms of portable usage, AP80 is a mixed bag. On one hand, it is small, which is good, it has a larger display than M0, which is also good, because I can now somewhat navigate it with less missed clicks, and I can also now see more of a song's name.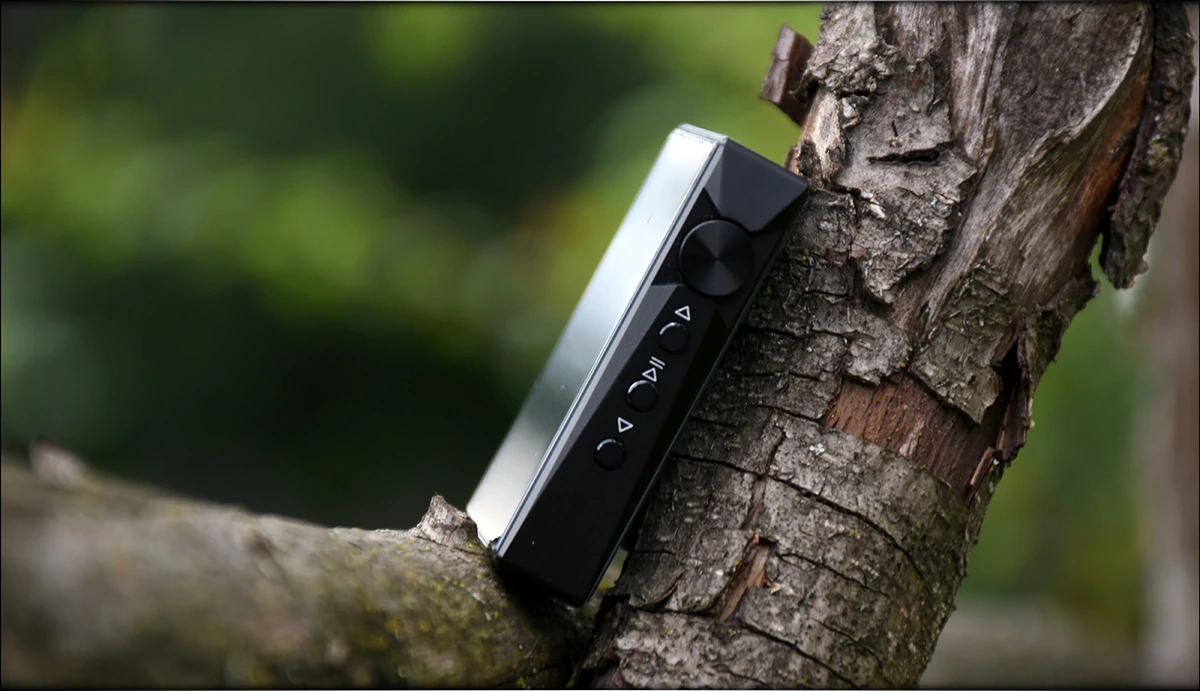 On the other hand, the battery life could have been better, especially since AP80 is supposed to be an ultra-portable that you take on a trip, and the rather hard corners make it much less easy to pocket than something like M0 which has a very rounded overall design. 

The driving power of AP80 is enough for most IEMs, and for some portable headphones, but this is not exactly a DAP to drive LCD-2 with, so keeping it to IEMs is the best way to use AP80 for portablity. 



Select Pairings

For the pairings part, I selected a IEMs that paired really well with AP80, both in terms of sound, and in terms of price balance. For today, Dunu Falcon-C, FiiO F9Pro, and Periodic Audio Titanium will be the pairs for HIDIZS AP80. 



Hidizs AP80 + Dunu Falcon-C – Dunu Falcon-C is one IEM that I always liked as it is, no EQ needed, and this is also the case when pairing it with AP80. The V-Shaped signature, with a rather large soundstage is complimented well by AP80, and even more, it manages to give Falcon-C a really good dynamic range, along with a nice amount of impact, and with a fair balance between the price of the two, I'm not having any issues in recommending this pairing. 

Hidizs AP80 + FiiO F9Pro – FiiO F9Pro and their very neutral tuning have always been a top choice for me in this price range, due to their rather excellent comfort. Their rather neutral tuning is complimented nicely by the more musical and slightly soft default treble of AP80, but if you feel like you'd increase the bass on F9Pro a bit, then you can always do that with AP80, and its Magic Ball DSP feature. 

Hidizs AP80 + Periodic Audio Titanium – Periodic Audio Titanium and their rather smooth and thick sound are complimented well by AP80 in its default state, as it is pretty neutral, so the sound won't get too thick nor too lush. On the other hand, if that was your desire, the 8-Ball Magic DSP effect on AP80 can totally do that. The good dynamics on AP80 are also a good pair with Titanium from Periodic Audio, and their good treble extension, and good impact. 



Comparisons

For the comparisons part of this review, the main enemies of AP80 are Shanling M0 (110 USD), FiiO M6 (150 USD), and FiiO M3K (70 USD)



Hidizs AP80 vs FiiO M3K – Starting with a DAP that is considerably less expensive than AP80, FiiO M3K is about 35% less expensive than AP80, but it provides many of the features that AP80 can provide. In terms of build quality, there is a large difference, because M3K relies on a touch slider, instead of a full touchscreen like AP80. AP80 is more square and cubic, than M3K, which is longer and thinner. The weight is similar between the two, but the battery life is better on M3K. The sound is colder and more neutral on M3K, so it compliments and pairs better with really thick and really smooth IEMs, where AP80 is more configurable due to its 8-Ball Magic DSP feature. 

Hidizs AP80 vs Shanling M0 – Shanling M0 is pretty much at the same price point as AP80, and it is probably its most direct competitor in every possible way. Both DAPs charge fast, and both have similar battery lives, but when it comes to their design and build quality both are made well. This being said, AP80 is clearly more pointy in the corners, where M0 is more rounded and is easier to carry in a pocket. On the other hand, AP80 has a larger display so it is considerably easier to navigate for my hands. Another thing to take into account is that AP80 is more versatile and more customisable in terms of sound, but the overall warranty support is better with Shanling (as it is with FiiO BTW). Overall, you should make the choice based on whether you're going to use the EQ on AP80, and on whether you like the design and ergonomics of AP80 or M0 more. The sound of Shanling M0 is quite similar to AP80, if anything AP80 has a touch better dynamics and more clarity, but M0 tends to be a touch more impactful. They are very similar though. 

Hidizs AP80 vs FiiO M6 – FiiO M6 is quite the funny one, because it is a bit more expensive than AP80, about 30 % more expensive, but M6 is quite a bit more capable when it comes to having support for Tidal, which already creates a wide distance between the two. If you need streaming, M6 is one of the best ultraportables there are for it. On the other hand, if you only use a microSD card with music, then AP80 can make up by having the 8-Ball Magic DSP implemented really well. FiiO M6 is far more ergonomic though, and you should keep that in mind, M6 has a much larger display, and I can easily navigate M6 and happily use it as a transport, where AP80 is still a bit small for my hands. On the other hand, if you're looking for something smaller, yet with excellent dynamics and clarity, then AP80 makes an excellent choice. FiiO M6 is colder and more analytical, but also more vivid and more engaging, where AP80 has more dynamics and has a softer and musicall overall treble. 



Value and Conclusion

When talking about the value of HIDIZS AP80, you need to take into account that there still are other products that are interesting at this price point, but they are all pretty good values for their packages, a ~100 Player with good sound and battery life is always welcome, and AP80 is also a really nice overall deal. 



With an excellent build quality, a colorful display, and with good firmware support, AP80 is actually really easy to recommend and to play with, to listen to music with, and it makes a nice companion for any music lover. 

The sound is very neutral in its default configuration, but Hidizs, or rather Hiby have powered up AP80 with the 8-Ball Magic thingy which can tailor the sound of AP80 in any direction your heart desires, and this is not only on paper, but it actually works really well in practice, leading to a really versatile little DAP.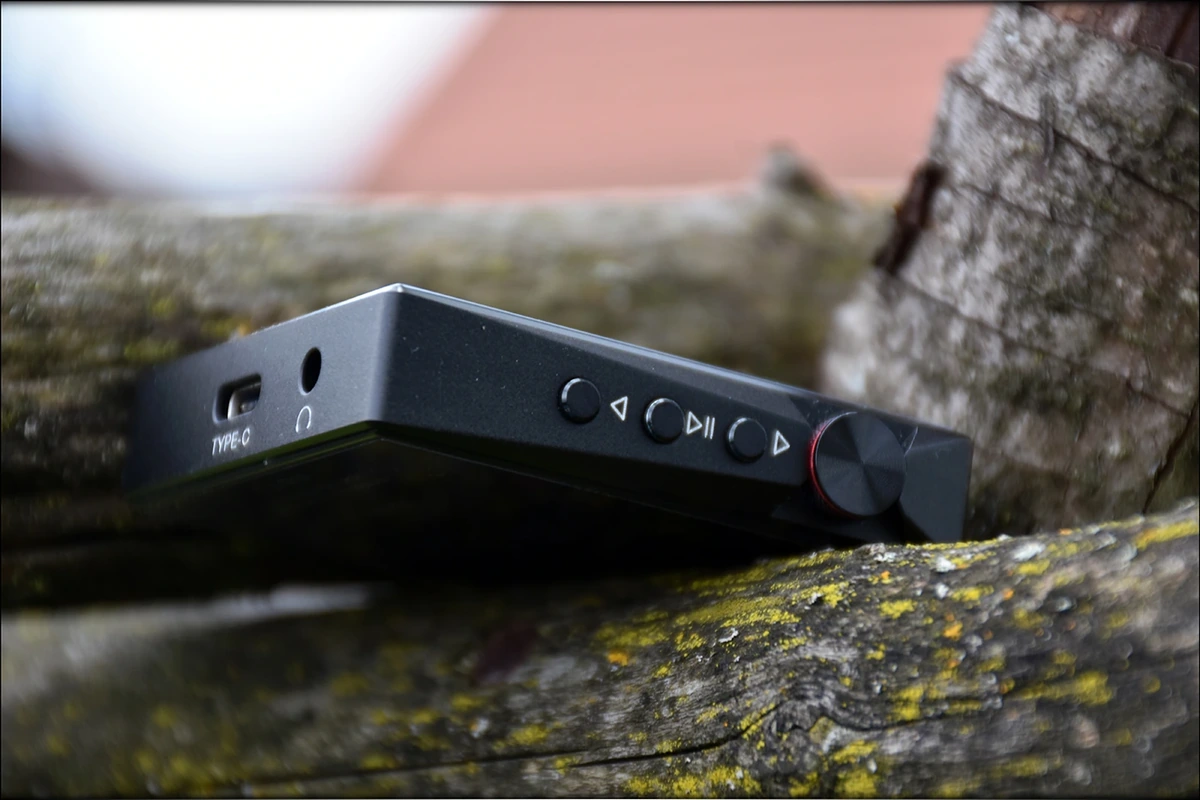 At the end of the day, if you're looking for an ultraportable at 115 USD, and if you like the shape, ergonomics and design of AP80 (If you don't mind the corners), if you like to tinker with EQ settings, and if you want something with really nice dynamics, you should totally consider Hidizs AP80. 
Product Link
You can purchase your HIDIZS AP80 from www.amazon.com here: https://www.amazon.com/HIDIZS-AP80-Ultraportable-Bluetooth-Resolution/dp/B07HFQDYQP/
---
---
--- Please remember to stay safe, and always have fun while listening to music!---
 - If you have a dime to spare, and donate, to help us with electricity and work expenses, it would make my day much brighter, as it would help me improve things around the website and increase the frequency of my posts - 
---
Full Playlist used for this review
We listened to more songs than those named in this playlist, but those are excellent for identifying a sonic signature.  PRaT, Texturization, Detail, Resolution, Dynamics, Impact, and overall tonality are all revealed by those songs. We recommend trying most of the songs from this playlist, especially if you're searching for new music!
https://www.youtube.com/playlist?list=PL_cjBXGmwSHSdGcwuc_bKbBDGHL4QvYBu
--- Contact Us ---






---
---