The Shooting Star Returns – FiiO FH7 IEMs and LC-2.5D Silver Cable
FiiO FH7 is the current flagship IEM from FiiO, priced at 450 USD, making it a direct competitor for a few other IEMs like IMR R2 Aten, FiiO FA7, Final Audio B3, iBasso IT04, and TheCustomArt Fibae Black. Pairings will include iBasso DX220, FiiO M11, and FiiO Q5s. There's a lot of FiiO in this article, but all of it has a high price/performance ratio, so it'll all be interesting. For the 110 USD LC 2.5 D, the pairings will include FiiO FA7, Shozy CP, Final Audio B1, Final E5000, Dunu DK-4001, Campfire Atlas.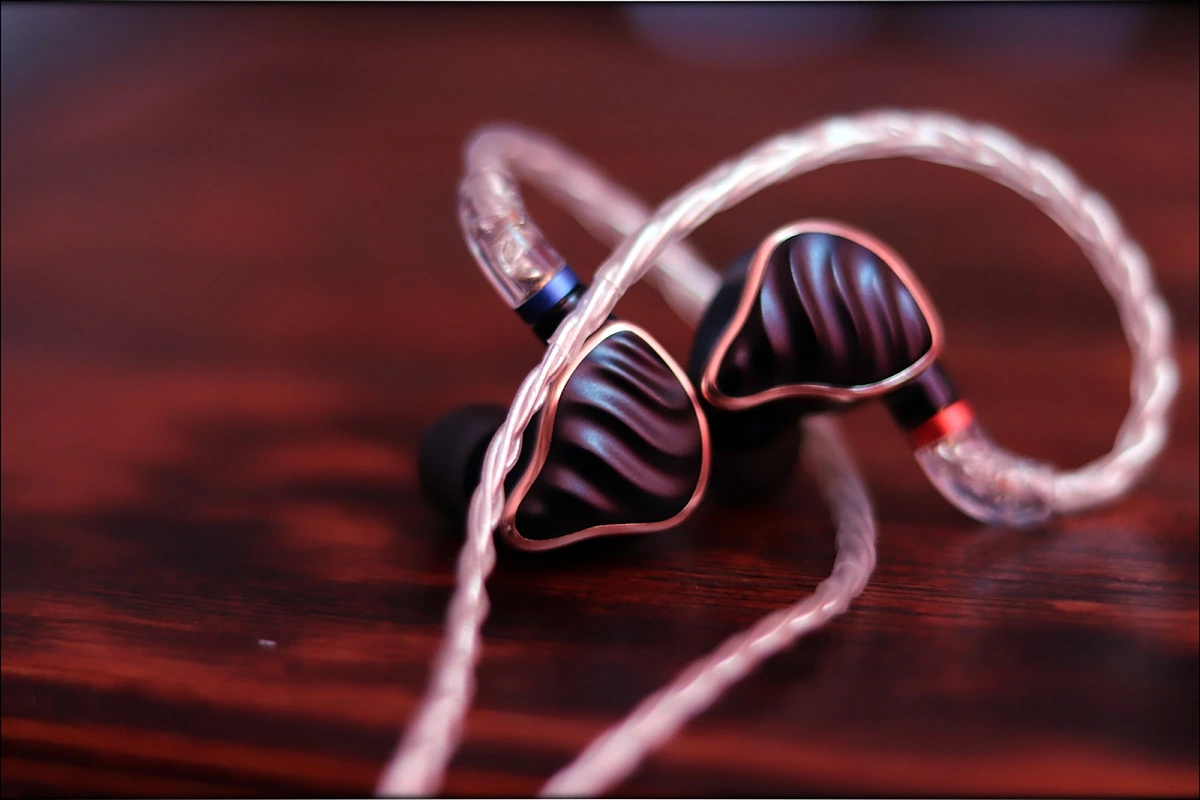 Introduction

For those of you who haven't read my latest article about FiiO Q5s, I wrote a pretty detailed opening piece, where I explain a few things about FiiO. The short version is that you'll get outstanding support from FiiO, constant firmware updates, and good overall build quality for their products, but purchasing from their agents and local sellers is always better because you have the convenience of getting that nice warranty sorted out earlier. Local agents usually swap any product with an issue for a new one, and do so in minutes, so you won't have to worry about a thing when going with FiiO. 

It should be noted that I have absolutely no affiliation with FiiO. I'd like to thank FiiO for providing the sample for this review. This review reflects my personal experience with FiiO FH7. Every opinion expressed is mine and I stand by it, the purpose of this review is to help those interested in FiiO FH7 find their next music companion. 
Product Link
You can always get FiiO FH7 from www.amazon.com here: https://www.amazon.com/FiiO-FH7-Earphones-Headphones-Smartphones/dp/B07RGYBHZG/
Packaging

First things first, let's get the packaging out of the way: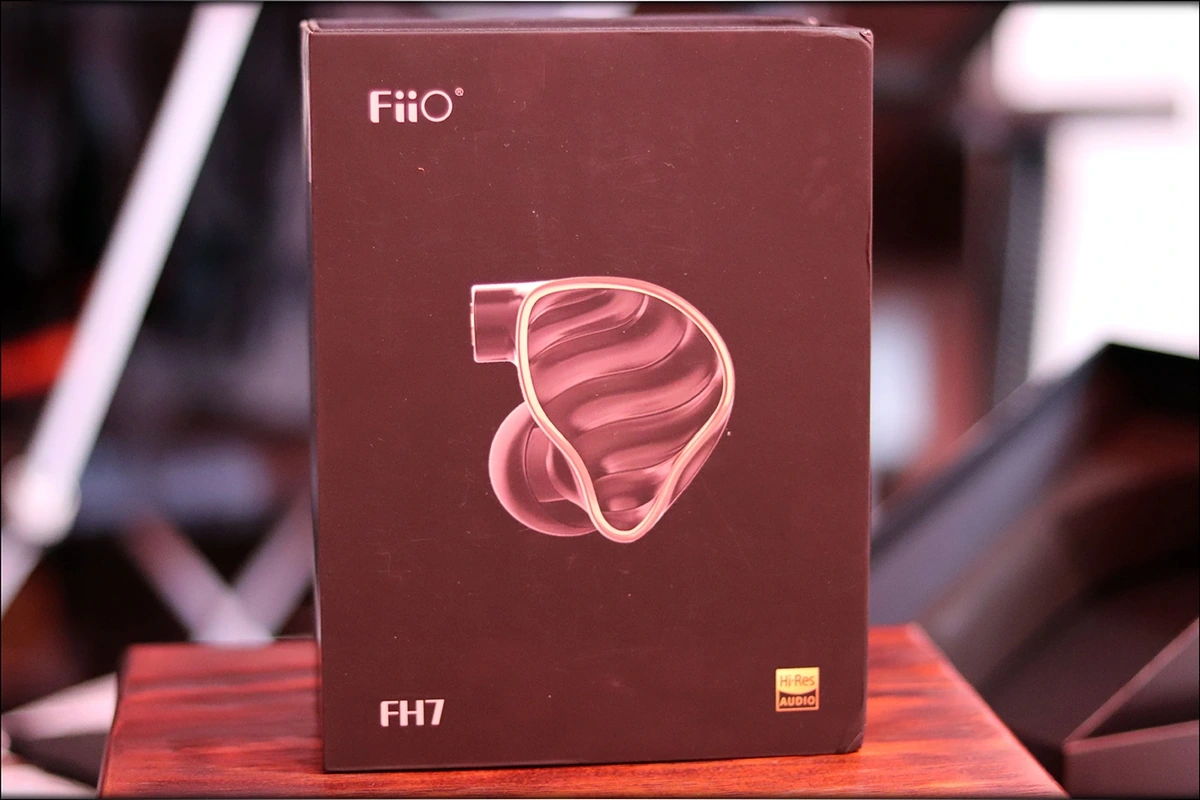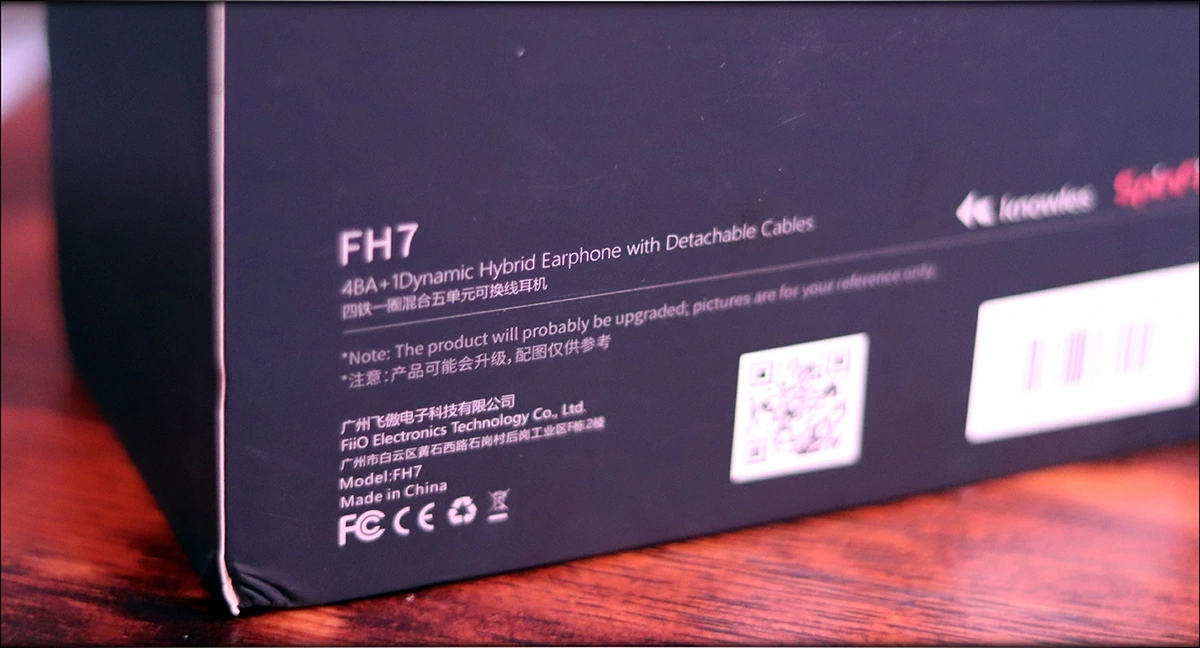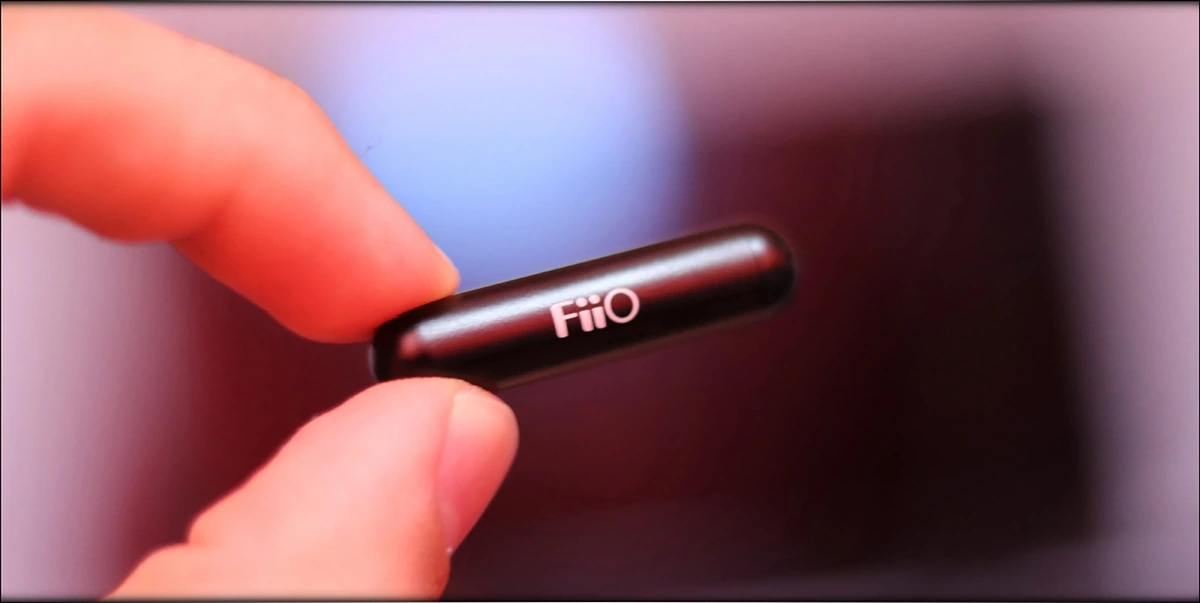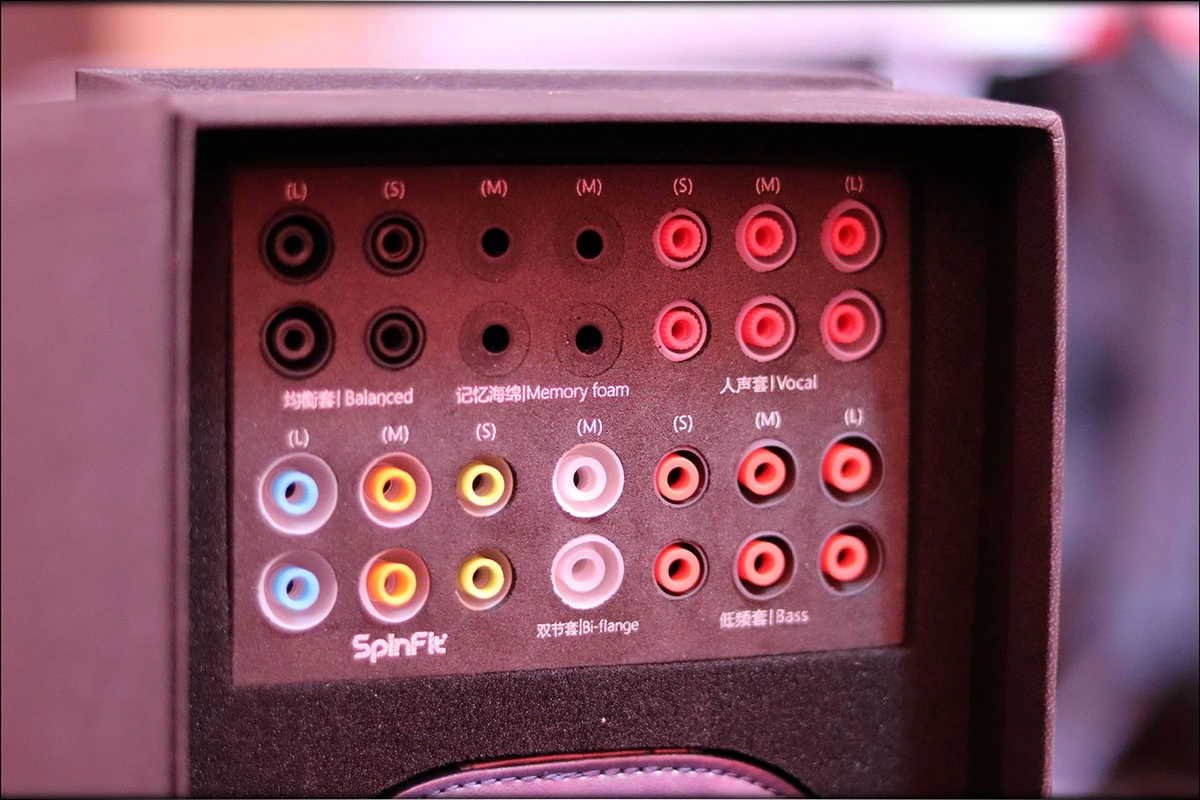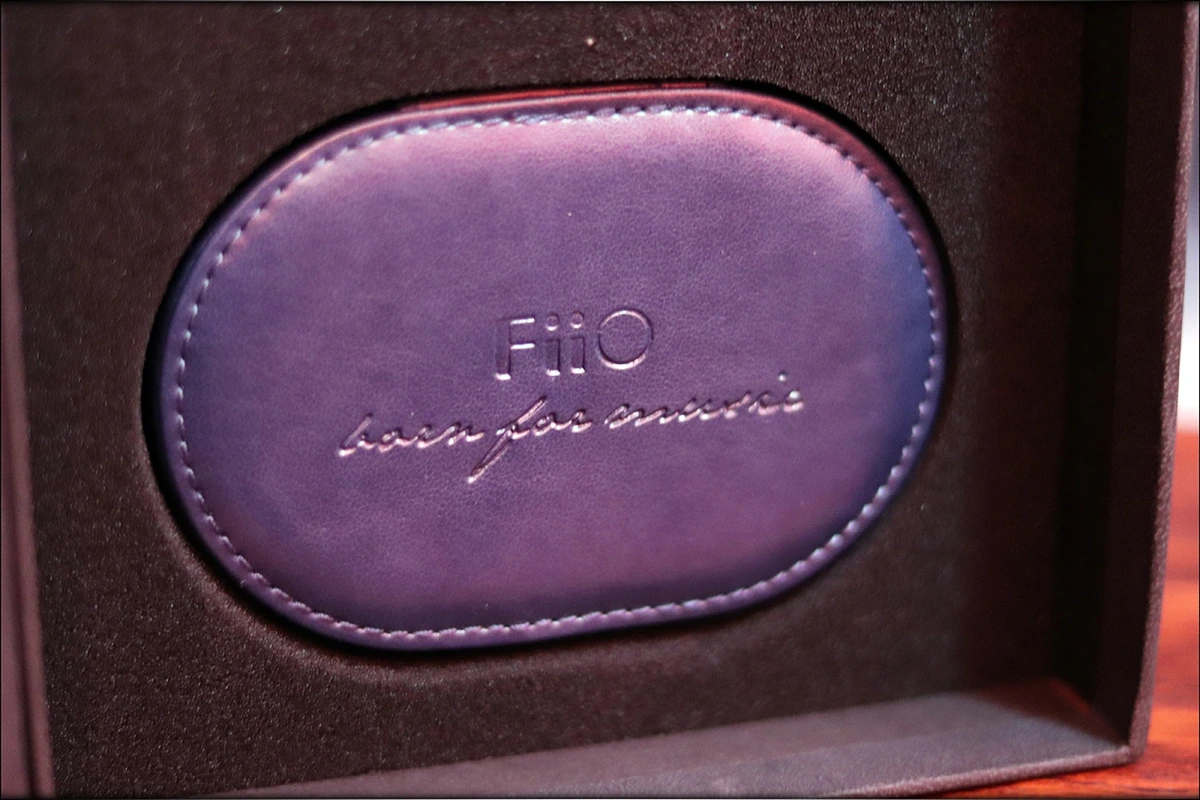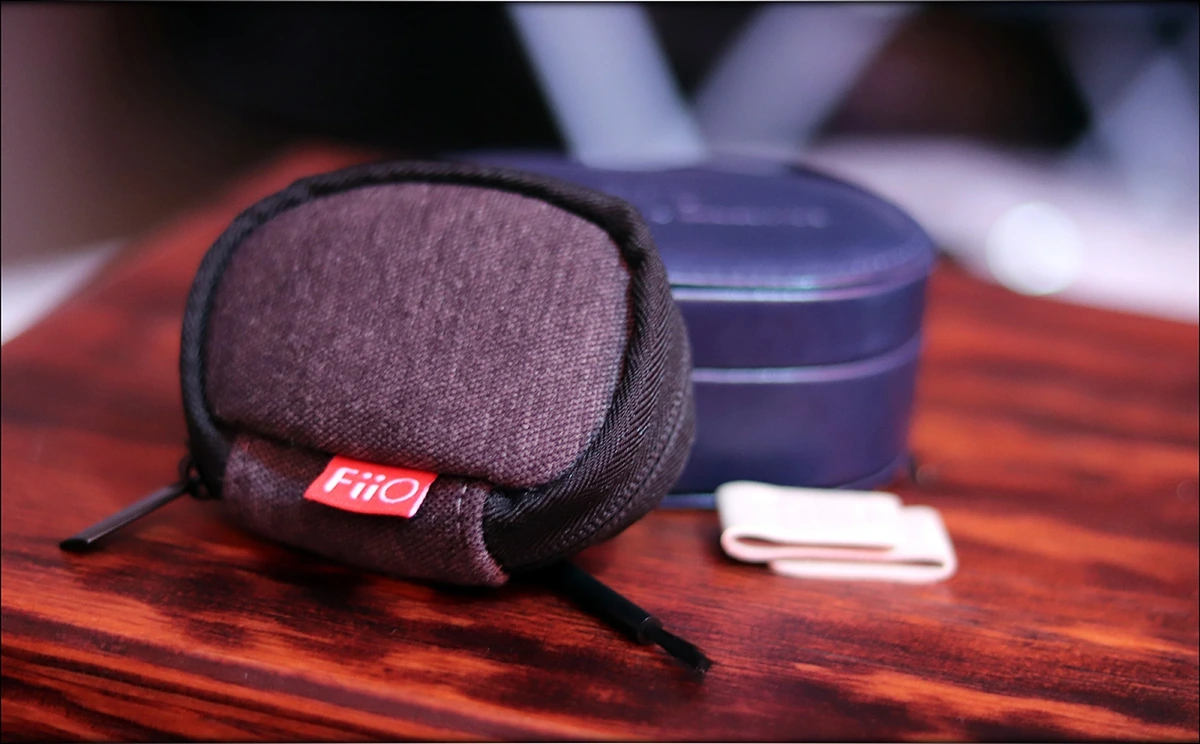 Happily, we're dealing with a proper FiiO package here, so you don't have to worry about half assed jobs, or packages that feel cheap and not interesting here. Instead, with FH7, we have one of the most complete, best arranged, most high-end looking packages in the IEM world. Even Sennheiser can't compete with their IE800, HD660S or others, who feel a bit amateur compared to how nicely FiiO packages their products.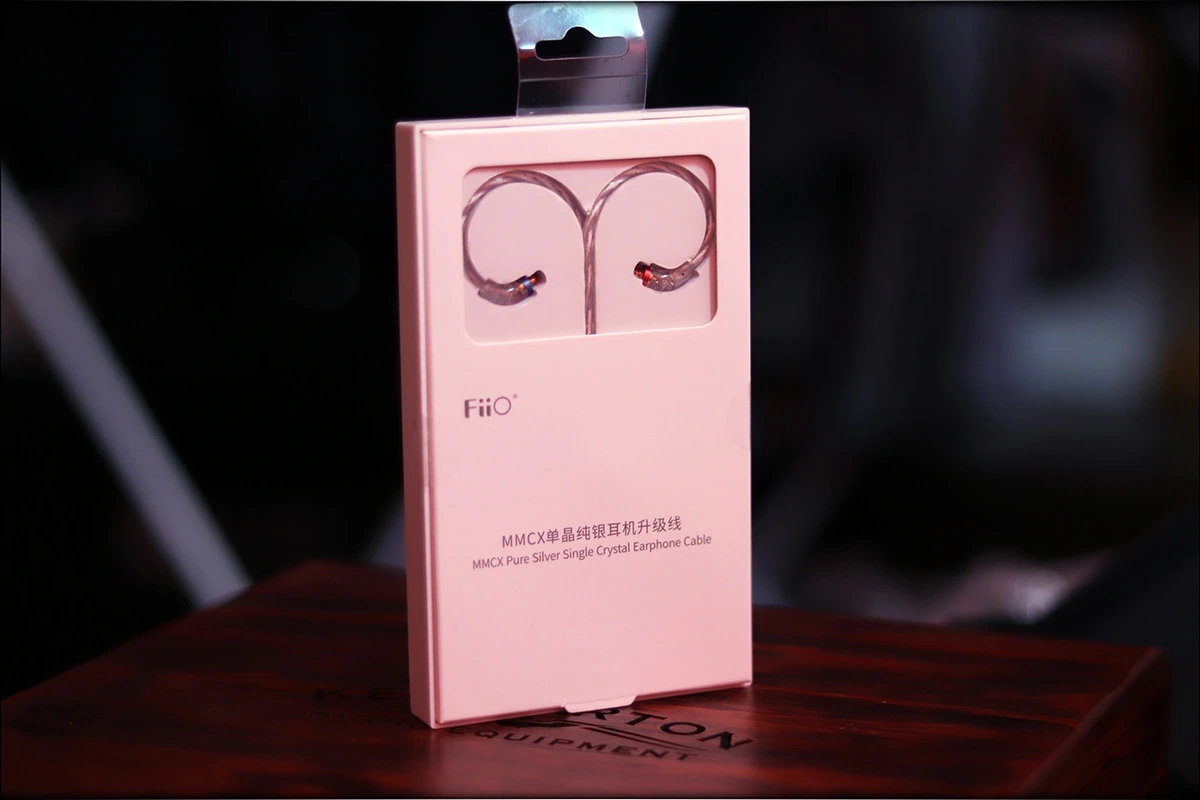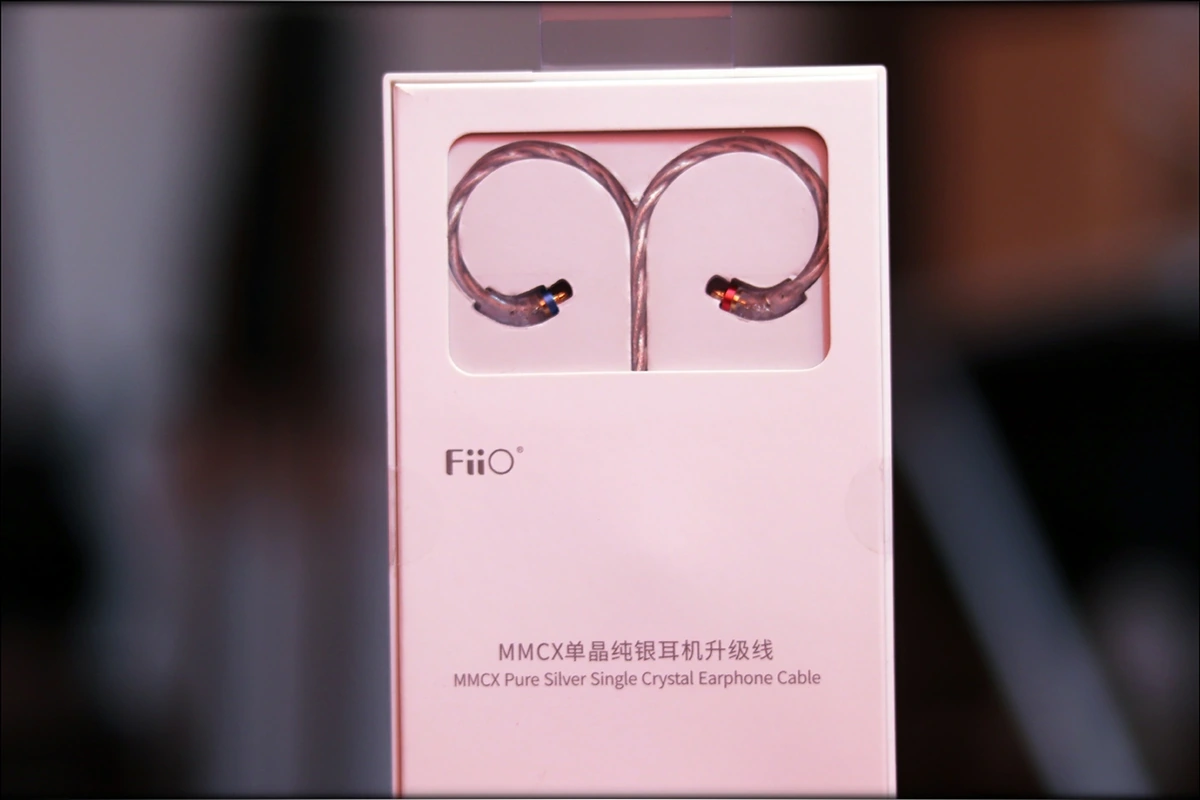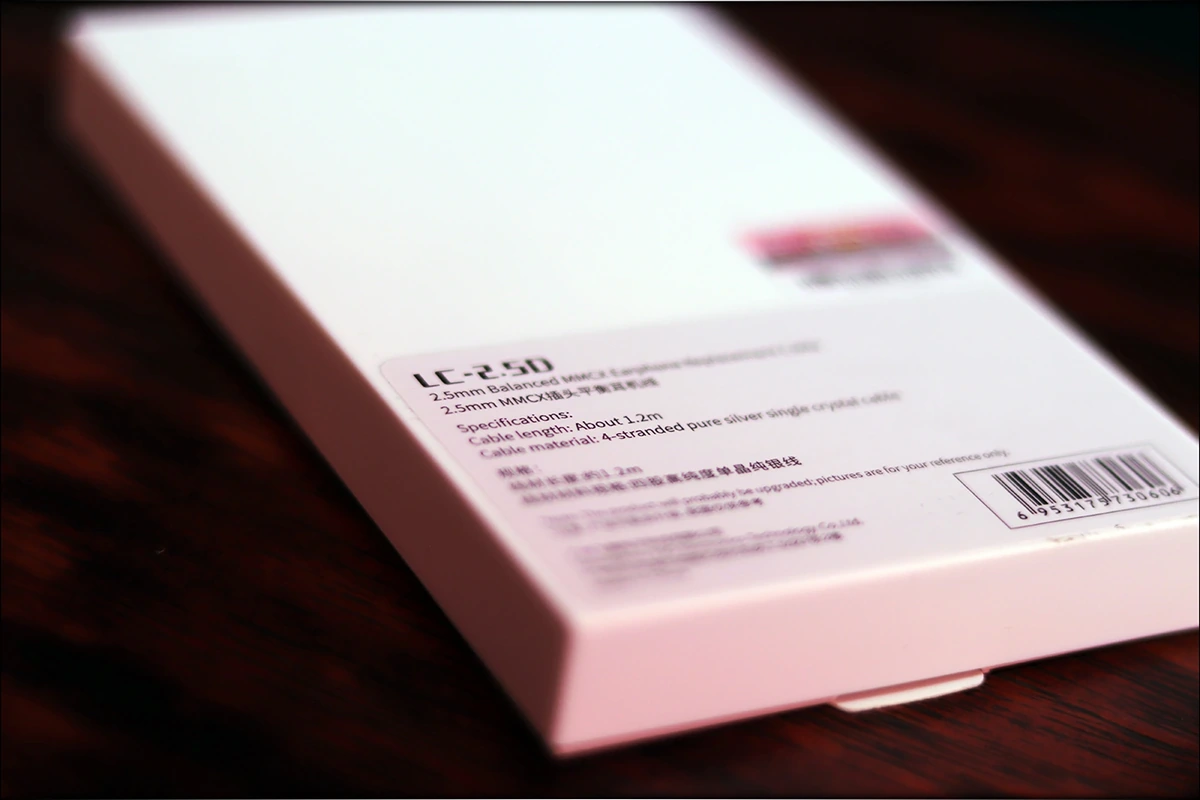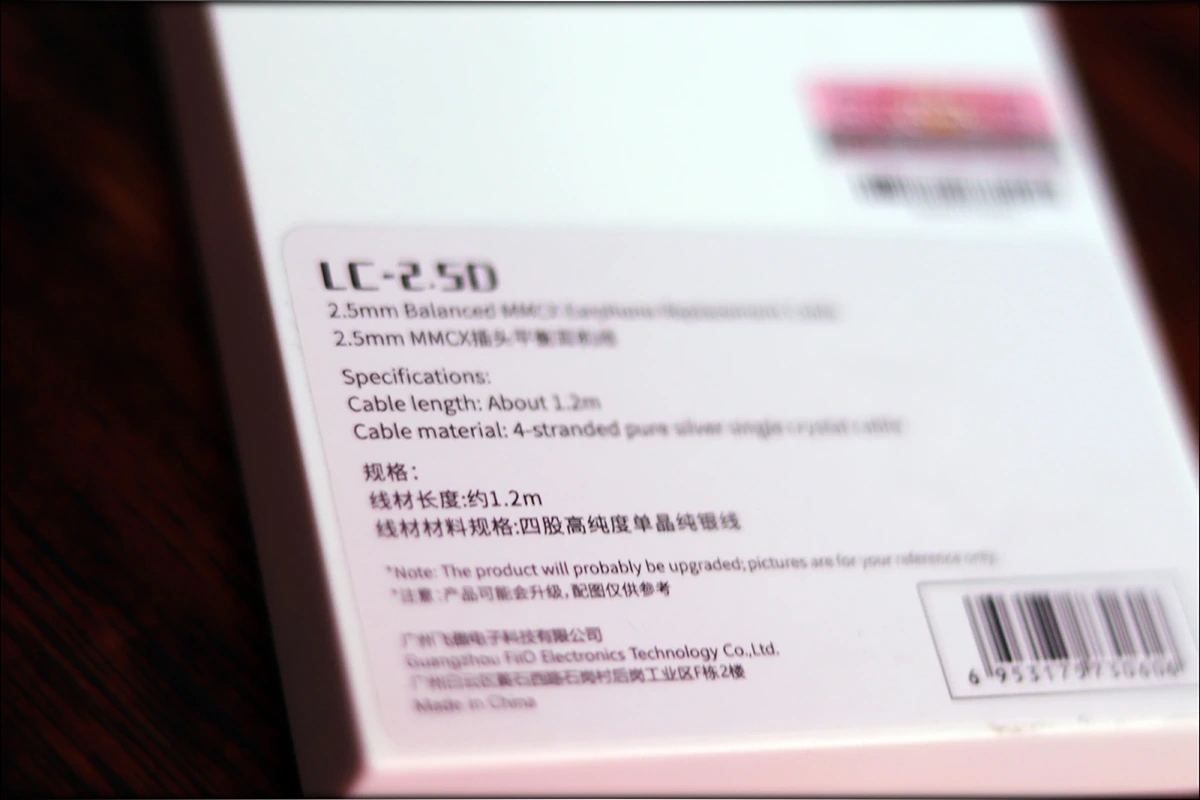 As far as direct competitors go, I can see why Final Audio receives a lot of love with IEMs like the B series, which include B1, B2, and B3. I'll be honest with you, though, although Final audio has that magical touch with their Japanese packages, they still lack some of the extras that FiiO includes with their IEMs. 

Indeed, with FH7 you can find a Huge selection of tips, with explanations about how each affects the sound. There are also two carrying cases, one that's made of leather and is a hard carrying case meant to protect FH7 during transportation, and one which is made of a textile material, and is the same as the one found on FiiO Jade EA3. There's a little tool that holds all the filters as well, because FH7 has interchangeable sonic filters which change its sound. 

The package for the LC-2.5D cable is also nice, although it being a cable means that it doesn't really require or come with a lot of extras. The cable is balanced, and in 2.5mm size, so you will need something like FiiO M9, Shanling M2X or a DAP/ source that has a Balanced output to use it. 

It is also an MMCX cable, so IEMS that rely on the standard MMCX connector, like Campfire Atlas, iBasso IT01S or Dunu DK-4001 should work best. 

Etymotic ER4XR, which also has an MMCX connector, but which is uniquely shaped, won't work with any aftermarket cables. 



What to look for when purchasing a high-end In-Ear Monitor

https://www.audiophile-heaven.com/p/what-to-lookl.html



Build Quality/Aesthetics/Fit/Comfort

There's a lot to keep in mind when going with FiiO, and a strong point is build quality. Back in 2010, they used to make portable amplifiers that would last a few years, but now they make IEMs, Earphones, Headphones and even flagship DAPs that can last even longer.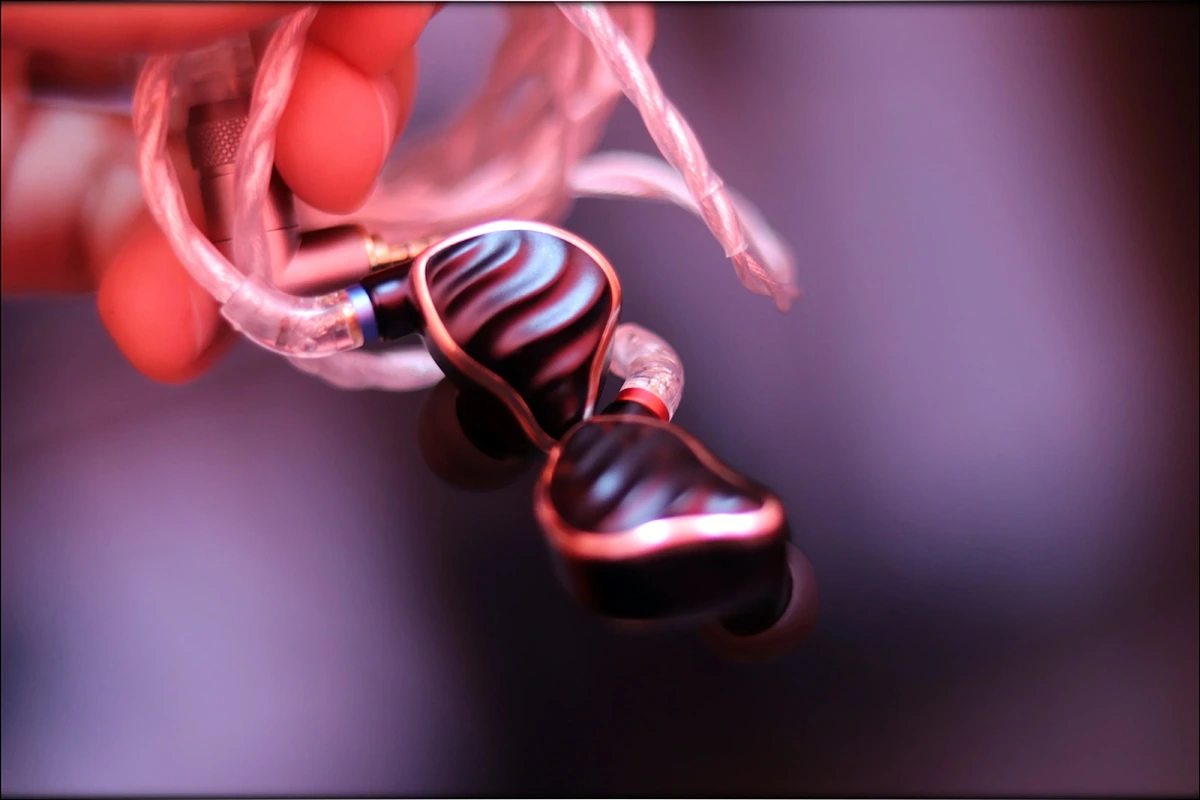 The shell of FH7 is made of a CNC aluminium-magnesium alloy, similar to the one found on FH5. This makes them both ultra-resistant, but also light, for a comfortable wear. The toning is black now, compared to FH5, which was a silvery color. The MMCX connectors have a colored ring, RED for the right earpiece, and Blue for the left earpiece. The same can be said about the cable, so you quickly know which is the left and which is the right piece. 

The comfort is improved, compared to the comfort of FH5, with a longer nozzle, and with a more natural angle, so even if you hadn't had the best comfort with that one, FH7 should be pretty comfy. 

The filters are threaded, and they may be the main reason FiiO's IEMs now have a better comfort, as they needed more space to accommodate the filters, but not only they improved comfort, but those filters let you customise the sound of FH 7, in a Bass, Reference and a Treble adjustment. 

There's no driver flex, as FiiO has a Dual Venting design, where they eliminate the flex from both the front and the back of the driver, and we're talking about the dynamic driver here, because FH7 is a 5-Drivers design, with a Dynamic + BA configuration. 

The cable is still based on the MMCX connector, but it is one of the best on the market, and if you know that I had an issue with DK-3001 from Dunu and their MMCX connectors, you don't have to worry, FiiO integrated a high-quality connector, just like Dunu did with their DK-4001 and DK-3001 PRO. The cable conducts no microphonic noise, and is flexible, so you don't have to worry about it hardening up even during a full blown winter. This being said, there are two rubber guides that help fix the cable better, but thankfully, there are no hard guides, like the ones found on Unique Melody Martians, which weren't exactly the most comfy around. Soft ear guides are always better than the hard counterparts. Clear Tune Monitors VS-4, and Dita Truth uses the same soft ear guide that works well.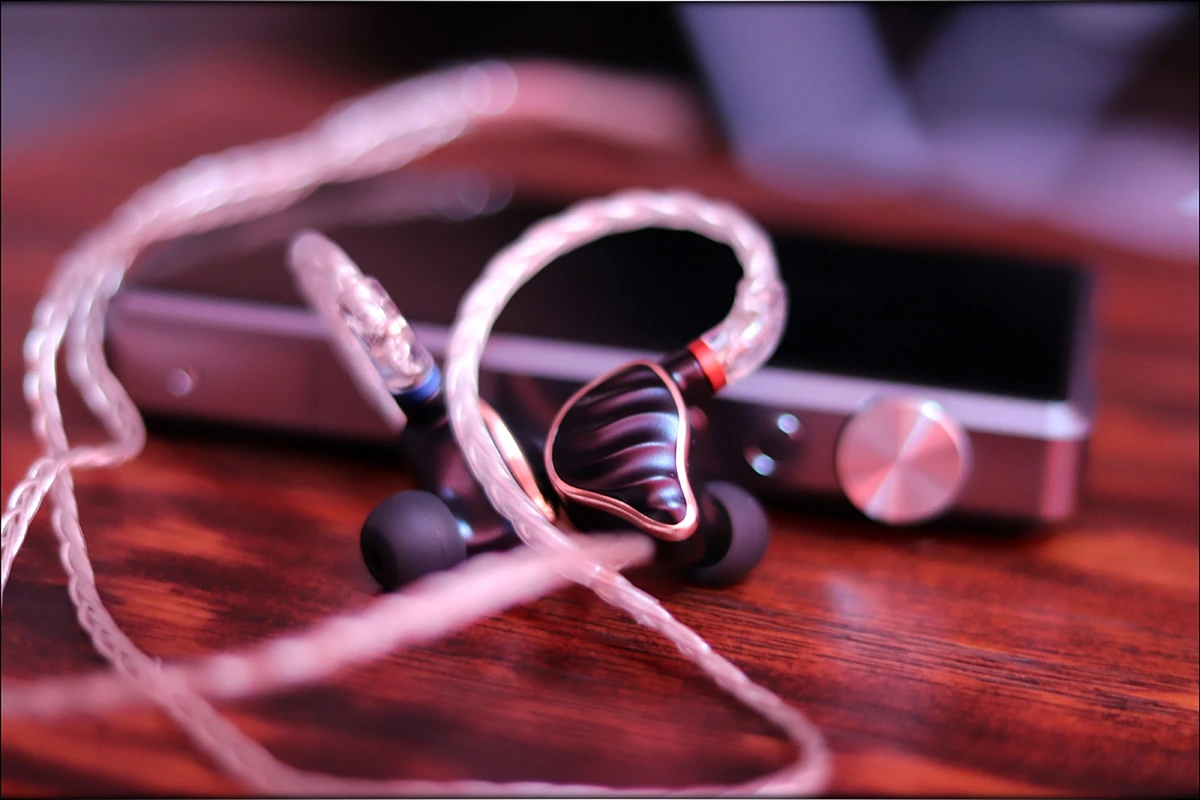 I'm really happy to see Spinfit, Foam Tips, and a selection of silicone that affect the sound included with FH7, it shows that FiiO care about how good the package is for a large number of people, not just how well they work for those who get a good comfort with their initial fit selection. The thinking here is that I personally get the best fit with Spinfit tips, rather than comply, but some people prefer foamies, and it is always best for a company to include them all. 

The isolation is average, due to the vented design, and the leakage is minimal, because the vents are small enough to not have a huge impact on how much FH7 leaks. They could be blasted full-volume in a library without anyone knowing, but if you wear them on a crowded street, you will need to have your volume set at medium to have some enjoyment. 

The filters are color coded, and they do the following 

Red – Dynamics and Bass Emphasis 
Black – Balanced and Reference Tuning 
Green – Detail and Treble Emphasis

As FH7 comes with Black out of the box, it is the one I use the most with them, and the one I reference the most when describing them. 



Sound Quality

You could say that there are three different signatures to FH7, given the three sonic filters, and there's also the large selection of tips, which gives them a huge flexibility, but there is a core signature of FH7, which is quite different from that of FH7, so there's no direct linearity, owners of FH5 having both FH7, and FA7 as upgrade options, depending on what side of FH5 they liked more.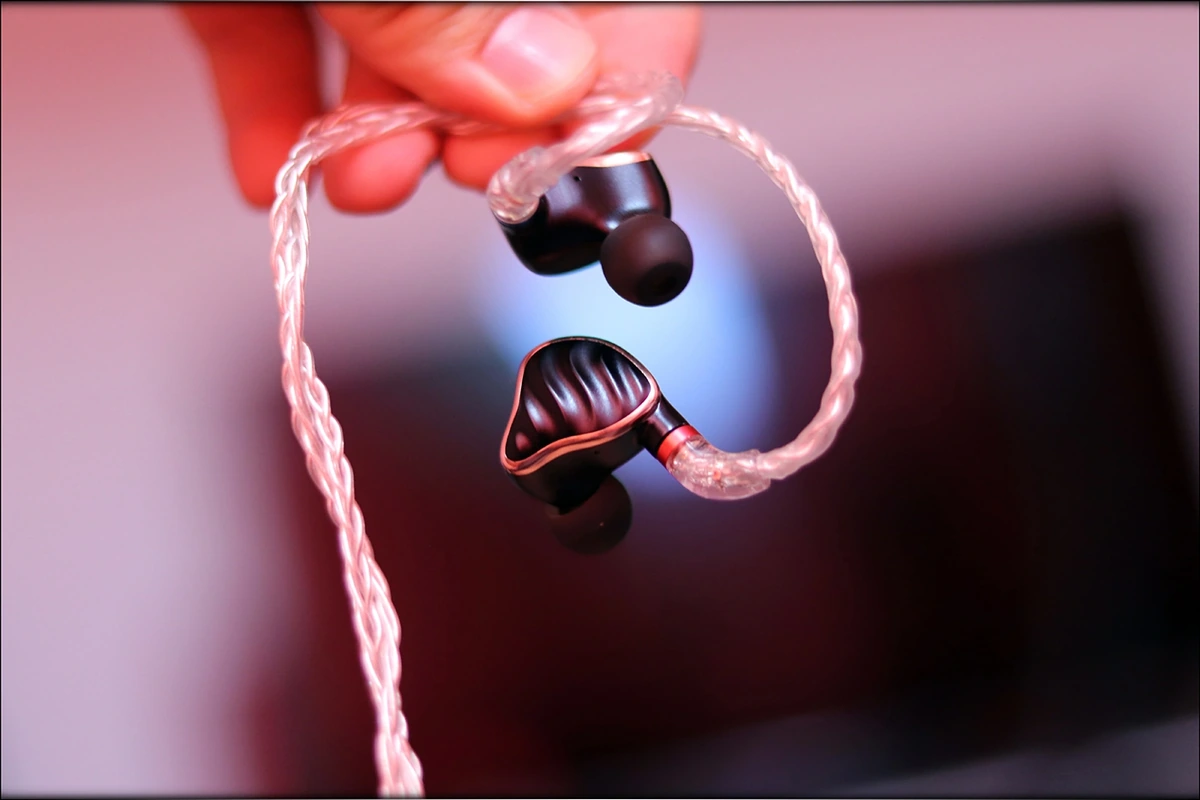 FH7 sounds considerably more refined, more resolving, more detailed, and brighter than FH5. The additional treble driver, and the larger 13mm Be driver offers more contrast, and more dynamics than FH5 as well, also providing a considerably larger soundstage with more air. 

The bass of FH7 hits deeper, with more impact than that of FH5, and there's also better layering and texture with FH7, but FH7 is not bassier than FH5, actually having less bass, being neutral for the most part. This is interesting, as most FiiO IEMs had had a tuning to themselves, like F9PRO being moderately V-Shaped, FH5 being mid-centric, thick, with a bass emphasis, and FA7 being a straight-forward thicc, bassy, warm and intriguing IEM. The beauty here is that the bass is deep, impactful, but leaves enough space for the mids, which are forward and detailed, and there's also the treble, forward, sparkly and full of detail, to compliment the rest of the signature. 

The bass is deep, impactful, but neutral in quantity, very similar to Dunu's DK-4001, although I reckon FH7 has slightly less than that. There's a whole new level of bass detail and texture compared to FH5, and it is on par with other high-end monitors that have a neutral sound, reminding me of the way Unique Melody Martian had a really great bass, despite having a very neutral-bright signature as well. Control is a good word here, because the bass doesn't appear unless really called for. There's a slight sub-100Hz elevation that gives instruments some weight, so that it doesn't sound congested or weightless / thin. 

The midrange is gentle, with the lower mids area having a slight dip, and with the rising happening again around 1.4kHz towards 2.5kHz. There's a peak around 1.5kHz, so the midrange is fairly forward, in quantity, but different from the vocal intimacy and power FH5 used to have. The different tuning of the treble towards bright also makes FH7 sound considerably more airy, with more space and more textured than FH5. FH5 is far more forgiving, especially with poorly recorded albums, so you may not want to upgrade, unless you're ready to see what the true version of your music sounds like, under a tiny microscope. 

The treble is energetic, forward, but also coherent. It isn't especially spikey, like IT-04, nor too wet, like IE800 from Sennheiser, but rather a natural type of treble, with fairly good texture, body and clean tonality. The bumps happen around 5.5kHz all the way to 7.5kHz, and there's another bump in between 8 and 12 kHz. This makes it quite balanced, and compared to FH5, it sounds considerably more airy, more open and brighter. 

The width of the stage is better than it was on FH5, which is the main IEM you're probably considering upgrading from, and the height of the stage is also considerably better. Since the percussion feels a bit more forward on FH7, you don't feel like everything is pushed away from you, and you're sitting at the center, but you get a great sense of layering, and you hear instruments playing both forward, near you, and some playing in the background, creating a beautiful imaging that works really well with all music types, from atmosphering and progressive, all the way to EDM and Dubstep. 



Portable Usage

FH7 is fairly easy to drive, even easier than FA7, which is all-BA, and especially since you may pump more volume in FA7 to hear more treble, FH7 will generally be quieter than it. 

Indeed, this is a big point of the tuning, FH7 can be enjoyed at both loud volumes, and quietly, in a silent room. 

There's also the fact that FH7 comes with a fairly high-end cable, but there's that FiiO LC-2.5D Silver Cable, which has even better ergonomics, is even sleeker, and has a beautiful overall sound, with even better detail, better clarity and more treble sparkle / air than the default cable.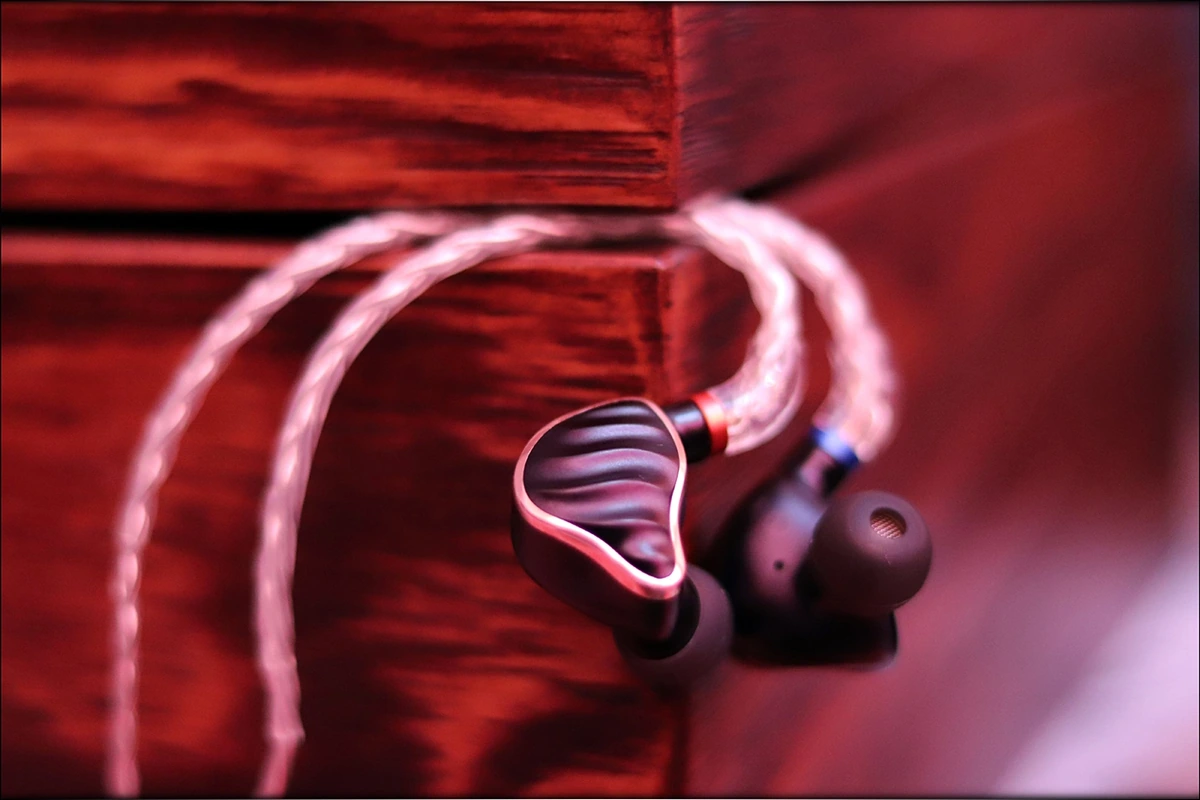 That LC-2.5D cable is actually an excellent upgrade for many IEMs, but the best pairings for it were with FiiO FA7, Dunu DK-4001, Campfire Atlas, Final Audio B1, Final Audio E5000, and Shozy CP. 

There's also the fact that with FH7, you can pair it with a Bluetooth dongle and be done for a long time in terms of sources, so something like BTR5, or BTR3 would make a lot of sense if you're going for FH7. 

If you're looking at the driving part, a FiiO M5, or a Shanling M2X will do the job, if you want to stay on a budget, but if you want to hear the true resolution and details that FH7 can provide, a FiiO M11, iBasso dX220 + AMP 9, or an Opus #2 would fare much better. 

Now, this is a secret, but I actually paired FH7 with Mytek Brooklyn DAC+, and with Audio-GD Master 19 as well, and the results were phenomenal. But this was the moment when I discovered that FH7 is fairly sensitive to hiss as well. 

This may have eluded others, because it ain't the most sensitive out there, with but the DAC+ from Mytek, it was pretty easy to hear, and even easier with Hiby's R6, which has a really high output impedance. 



Youtube Video 

FiiO FH7 Video Review: https://www.youtube.com/watch?v=Gj08NMVhucs

FiiO LC-2.5D Video Review: https://www.youtube.com/watch?v=KL2rqpuN9Ak



Comparisons 

This is one of those comparisons that's really rich, because there's just a lot to compare the FH7 to. Starting with FiiO's own FA7, then following with IMR R2 Aten, Final Audio B3, iBasso's IT04, and finally with TheCustomART Fibae Black, there's a fierce competition in this price range, and if FH7 manages to hold its ground, it is set to make history in the hearts of music lovers.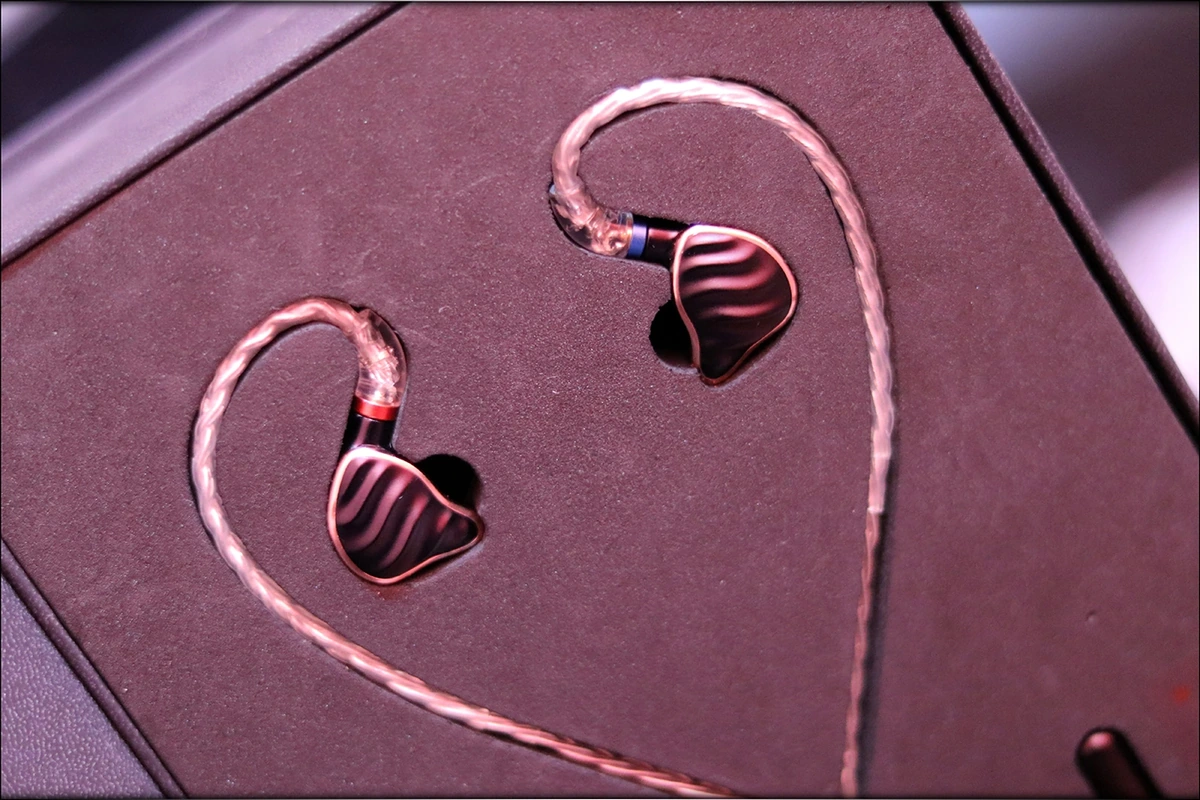 FiiO FH7 vs FiiO FA7 – Starting with the obvious, you're curious to know whether you need an H or an A in this situation, as FiiO F A 7, and F H 7 sound pretty different and make really good upgrade paths from the same FH5. If you have something that's multi-signature like FLC 8N, you don't have to worry, you can always go for something like the FA 7, if you wanted a bassy sound, or FH 7 if you wanted a neutral-ish sound. Back to the comparison at hand, FH7 has similar comfort to FA7, although the build is different, and FA7 is an all-BA, while FH7 is a hybrid design. Despie this, FH7 is the neutral one, while FA7 the bassy and warm one. FA7 offers considerably better isolation, thanks to its lack of venting, as only FH7 needs one for the Dynamic Driver. FA7 doesn't have a filter system, and you can't really change its sound that much, as it doesn't like a lot of EQ either.  I personally like the sound of FH7 considerably more, as it is more balanced, with FA7 being much thicker, colored, and having a smaller stage, with less detail and less dynamics. FH7 is more engaging, has more refinement. 

FiiO FH7 vs IMR R2 Aten – R2 Aten has a different design, with considerably less passive noise isolation, but also a more configurable sound, as it comes with more filters, and with two sets of filters this time, so there's a larger number of combinations possible, and more total tunings you can achieve with it. This being said, if there were some things that the two had in common, those are the comfort, which is pretty great on both IEMs. The package is better on FH7, more elegant, and feels considerably more like a properly set IEM, with all the bells and whistles you could need. This being said, the sound is dominated by the bass, R2 Aten having less air in the treble, and FH7 having more refinement, more clarity and more depth, regardless of the combination of filters you're running on either. FH7 can take more EQ, and there's more headroom, but both are easy to drive, and both scale similarly, so a FiiO Q5s would suffice for both. 

FiiO FH7 vs Final Audio B3 – Final Audio B3 is one of the IEMs that's less talked about, but it is the most direct competitor to FH7, as it has a fairly similar signature, but a different design, and comes from a company that follows an entirely different philosophy from FiiO. The package is clearly better on FH7, and there's simply more extra included with it, but if you're a fan of Japanese Aesthetics, you'll love the simple, yet premium feeling of B3. The comfort is better on FH7, but there's a similar level of comfort and isolation between them. The sound comes close in terms of tuning, and this is why I brought up the B3, and not the B1, which was closer in both pricing and overall design to FH7's idea of being the flagship from FiiO, but B3 is tuned to be slightly warmer, and to have slightly more bass. The key difference here is headroom, B3 is something you either like, or you don't. It doesn't adapt well to EQ, and it has so little headroom, that you can't really listen to it very loud without some distortions coming up. By comparison, you can crank FH7 much louder without distortions, you can tune FH7 using the Filters, and they take some good amounts of EQ, thanks to their large headroom. The stage is deeper on FH7, but similarly wide on both. 

FiiO FH7 vs iBasso IT 04 – You start seeing the differences from the packaging, but you get both a Single Ended and a Balanced cable in one with IT04. The comfort is much better on FH7, because IT04 has a dynamic driver, but has driver flex, as the vent doesn't work very well. I am getting an odd comfort with IT04, but I loved the sound, which was very ethereal, with a very neutral bass,  but still more sub-bass emphasis. There's more control on FH7, and FH7 is a bit warmer in the mid bass, where the tonality of IT04 is downright cold. There's a fuller sound on FH7, but not a much fuller sound, and both are fairly on the thinner end of the spectrum, compared to FA7. Both can show the sibilance, if it was alreadt in the record, but neither isn't harsh, and both sound pretty sweet in general. 

FiiO FH7 vs The Custom ART Fibae Black – Fibae Black would have been a much more fair competitor to FiiO's FA7 rather than FH7, because it features a similar concept, and a similar tuning. The comfort is better on FH7, with a more ergonomic design, Fibae Blac not having vents, so having a void going on. There is more headroom with FH7, and if you don't like Fibae Blac, you can't EQ it, and what's actually a bit more concerning is that you can't bring it very loud, as it starts to distort when driven really loud. The signature is pretty much at different ends of the spectrum, with Fibae Black being a thick, dark, bassy IEM with a really natural tonality, and a good sense of imaging, although within a limited space. By comparison, FH7 is straightforward, huge in staging, has much better treble performance, a more neutral sound, but with less bass emphasis. There's a considerably better detail on FH7, and a more refined sound as well. 



Recommended Pairings

There'll be two parts here, one where I pair FH7 with a number of DAPs, like FiiO M11, iBasso DX229, or DX 220 + AMP 9, and also also FiiO's Q5s, a newly released DAC/AMP that's pretty interesting. But, since this is a review of the LC-2.5D cable, I'll add a few words about how that one pairs with a few IEMS, including FiiO FA7, Final Audio B1, Shozy CP, Final Audio E5000, Dunu DK-4001 and Campfire Atlas. Ara Ara, that's quite a lot, so let's get down to it.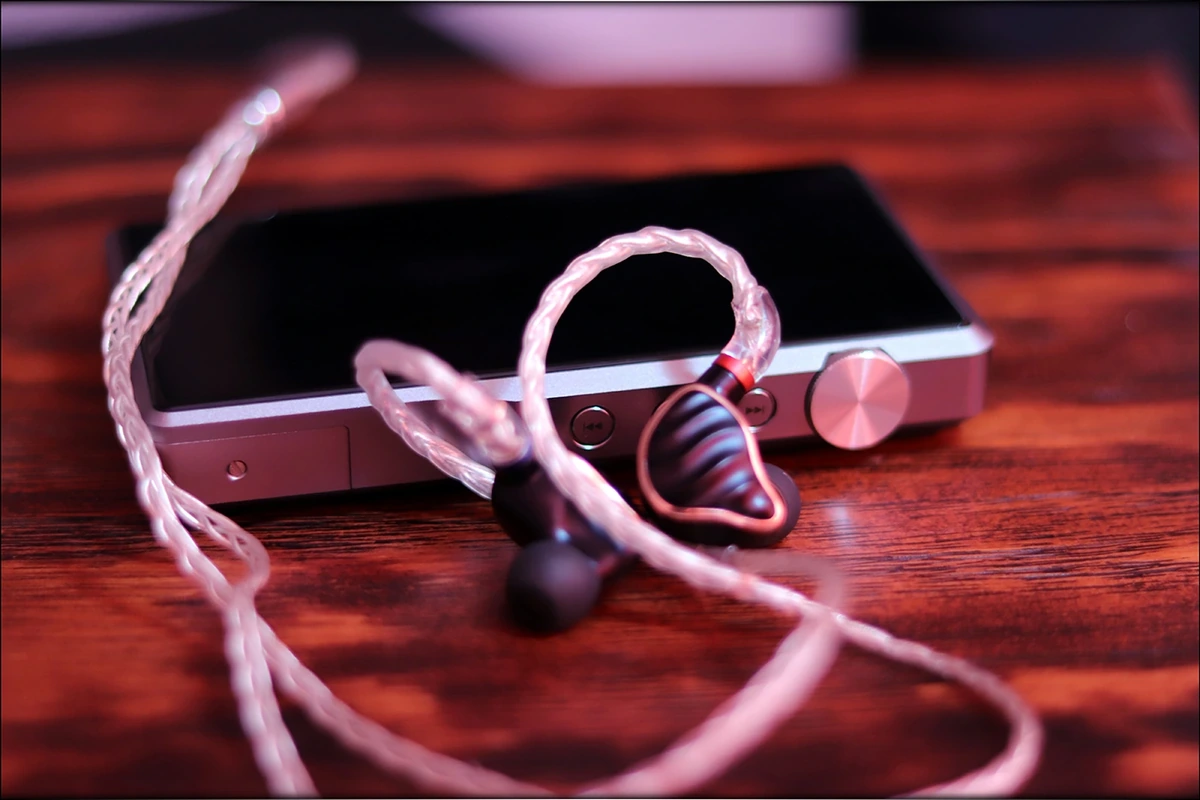 FiiO FH7 + FiiO M11 – A full FiiO pair, with FH7 and M11 is what you need, if you want to be set with a simple, yet effective setup. M11 has a smooth OS and UI, has plenty of power for FH7, has a very effective EQ. M11 is also a happy DAP for price/performance ratio, and it has both a Balanced and a Single Ended Output. There's enough power for larger headphones as well, and there's even Bluetooth, with all the fancy codecs, so you're pretty bullet proof with M11. 

FiiO FH7 + iBasso DX220 (AMP 9) – DX220 is another DAP that you'll be set with after you get, unless you want to wait out for DX220 MAX, which will be soon on the market, and which I will be reviewing soon. There's also a DX150 from iBasso which uses the same modules as DX220, and DX 200, and there is a DX160 out there that has stellar performance for its price. Back to DX220, it is one of the most recommended DAPs in the entire world, thanks to its really high-quality hardware, with enough RAM, a fast CPU, and the modular design, allowing it work with virtually every headphone out there that's driveable from a portable. The logic here is that HE6SE from HIFIMAN isn't really driveable from a portable, but there is stuff out there, like HIFIMAN Arya, which is hard to drive, but DX220 can do without a hassle. With FH7, when having AMP9 installed, DX220 manages to give you a really sweet midrange, with a sweeter treble, and a slightly warmer sound than most other pairings. IF you want something that is more correct and provides a more reference tuning, DX220 comes with AMP1 by default, and that provides a very neutral performance. 

FiiO FH7 + FiiO Q5s – FiiO Q5s is that DAC/AMP you wish for, when you want to use your smartphone as a source. It is better than the original Q5, and a good alternative to iFi's xDSD, and the Earmen TR-AMP. If you have other IEMS and Headphones as well, Q5s will prove to be a good friend, because it has both a Balanced output, and a Single Ended output. The sound is detailed, crisp, clear and has a natural tonality. Everything is warmer, less revealing of sibilance, and more musical than most other sources. 

FiiO LC-2.5D + FiiO FA7 – FiiO FA7 is one of the IEMs that takes the most advantage from having the LC 2.5 D because, you get a brighter overall tuning, as the silver in LC25D will sprinkle some extra treble, and take away some of the bass in most IEMs. This is especially benefic to FA7, which was thicc and bass-heavy, as it results in a more balanced overall tuning. FA7 lacks a large headroom for proper EQ, so the cable is a good way to improve their sound without distorting it. 

FiiO LC-2.5D + Shozy CP – Shozy CP already came with a great cable, but I discovered that adding FiiO's LC 25 D made things much better, because it added to the already pretty great sound of CP, by making it more sparkly. CP didn't have a lot of treble to begin with, but adding some with a cable, as it doesn't take EQ very well, due to lack of headroom, and using LC-2.5D brought the entire sound to a whole new level. 

FiiO LC-2.5D + Final Audio B1 – Final Audio B1 didn't lack treble, but air and soundstage, and this is where LC25D came in handy, because it adds some air, and gives more space for the instruments to breath with B1. The same trick can't be done in EQ, unless you're using a very specific parametric EQ, with variable Q factor, so if you're not one to like to mingle and tinker, LC-2.5D is a great way to turn an already interesting IEM into something even better. 

FiiO LC-2.5D + Final E5000 – E5000 is a pretty one-track IEM, with a really hard to drive nature, needing real power even from the Burson Play to sound loud, but being able to take enough power, and stay clear, that for the most part you could easily EQ it if you wanted to change it. If there's anything that E5000 has, it is headroom. At the same time, if you weren't a fan of the Final original cable, because it was not very flexible, you will be happy to hear that LC-2.5D is more flexible, and besides the improved ergonomics also makes the sound of E5000 thinner, gives them a more balanced presentation, allowing for more sparkle in the treble, and for more excitement to be felt. 

FiiO LC-2.5D + Dunu DK-4001 – DK-4001 was great, but it was a bit gentle, and a bit vague. This being said, it did not lack treble, and its cable was already great, with its modular design, so you may wonder what does it have to do with FiiO's cables, but in all honesty, Dunu's own cable is thick, and the Dunu cable is even thicker, which made me wonder how would DK-4001 feel like if they had a thinner, more ergonomic cable. You lose that cable modularity, and have to settle on a size, either LC-2.5D, LC-3.5D or LC-4.5D, which are basically the 2.5mm Balanced, 3.5mm Single Ended, and 4.4mm Balanced versions of the same cable. After you do that, you get better ergonomics, a more open, more airy sound, and what's actually surprising is that FiiO's cable made Dunu more dynamic, more precise, and took away some of their strong character, making them more versatile, working much better for rock and metal. 

FiiO LC-2.5D + Campfire Atlas – Campfire Atlas already comes with a Silver cable, and a pretty high-quality one at that, which is ended in a 3.5mm Single Ended jack, and which is very flexible and very practical. The main reason I'd go for LC-2.5D is that it allows you to connect Atlas to a balanced output, and most DAPs like M11, and even some DAC/ AMPs like Q5s will sound considerably more balanced, wider and brighter from a balanced output. This isn't always the case, but it is the case more often than not. When testing with M11, connecting Atlas to the Balanced output did improve the performance, because Atlas has a huge bass, and having a slightly brighter overall tuning and less bass made the sound easier to listen to, with a larger variety of music. Sadly, this did not solve the driver flex, but it did make my entire experience with Atlas better. 



Value and Conclusion

The value of FH7 is pretty great, and for the performance it doesn't cost quite that much. Of course, no 450 USD IEM is going to be as great of a value as a 300 USD Pair, like the FLC 8N, but FH7 manages to have a much better sound, and overall, it is one of the most detailed, most clear, and most crisp IEM you can find in the 450 USD price. I could go as far as to say that you probably can't find an IEM to bear FH7 if you want a neutral, clear, crisp sound, with a large stage and with a good kick for imaging. When it comes to FiiO's LC-2.5D cable, it costs 110 USD at the moment of making this review, so you're going to get great value, if pairing it with the right IEMs.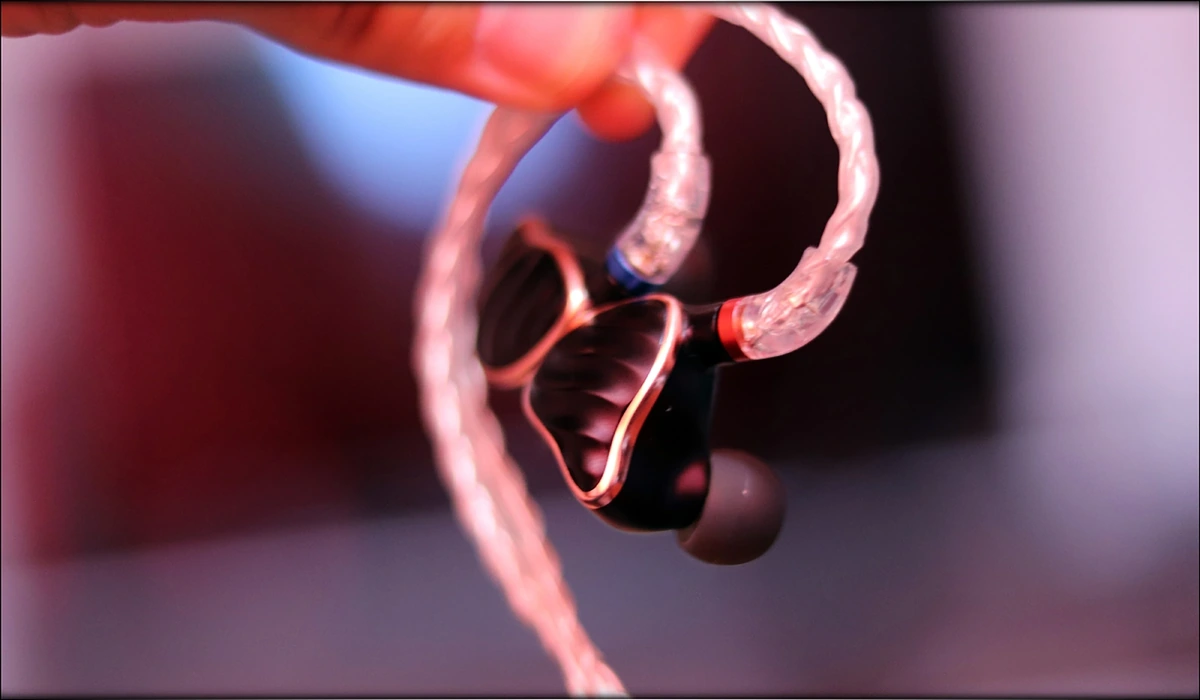 The package has always been great with FiiO, and with two carrying cases, an exceptional cable, and with a huge selection of tips. FH7 does not disappoint. With a build quality that would make anyone say wow, metallic shells, and with a comfort that hugely outcomforts the FH5, you could say it is an upgrade in every way possible. 

The only part that can't be a direct upgrade is the sound, because FH7 goes for a totally different tuning that FiiO's previous IEMs, now having a neutral signature, with just a slight emphasis in the bass and with a good amount of sparkle in the treble. If resolution, refinement and soundstage are your things, you should totally keep in mind that FH7 even manages to change its signature if you need it to sound slightly different, thanks to its filters.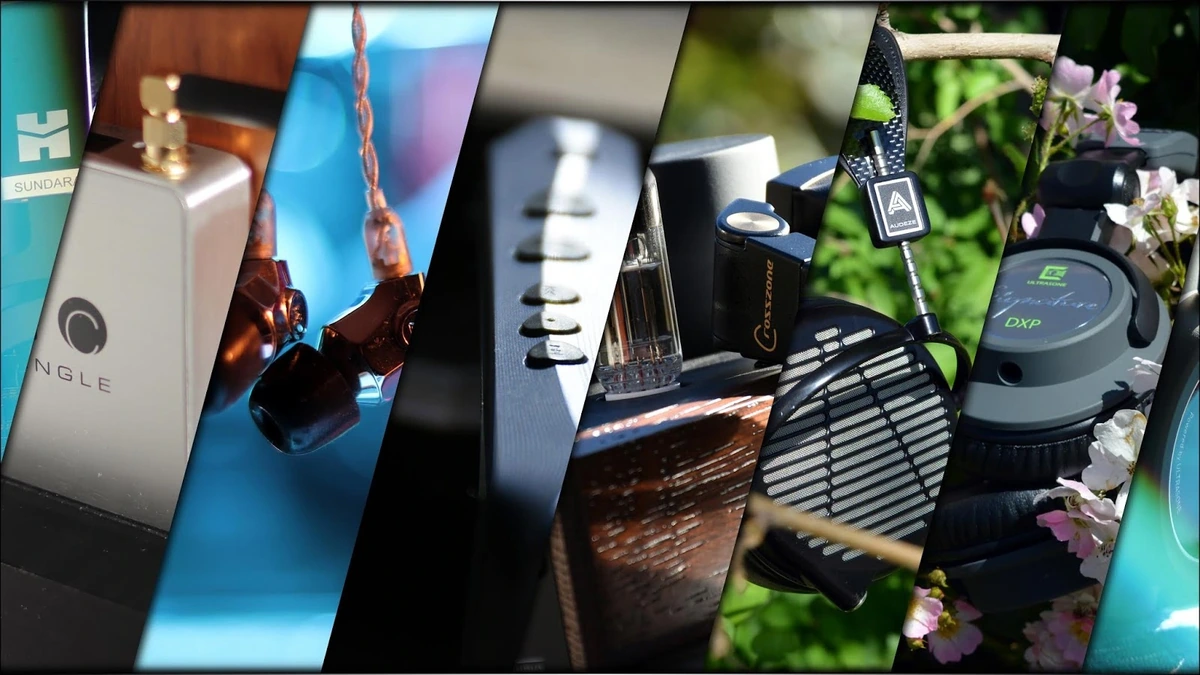 Before the end of this review, FiiO FH7 is getting featured in Audiophile-Heaven's Hall Of Fame, for being one of the most detailed, clear, clean, and resolute IEMS in the 450USD price area, and for having a great comfort, awesome aesthetics, and excellent build quality, even managing to take down the previous FiiO best, the FH5.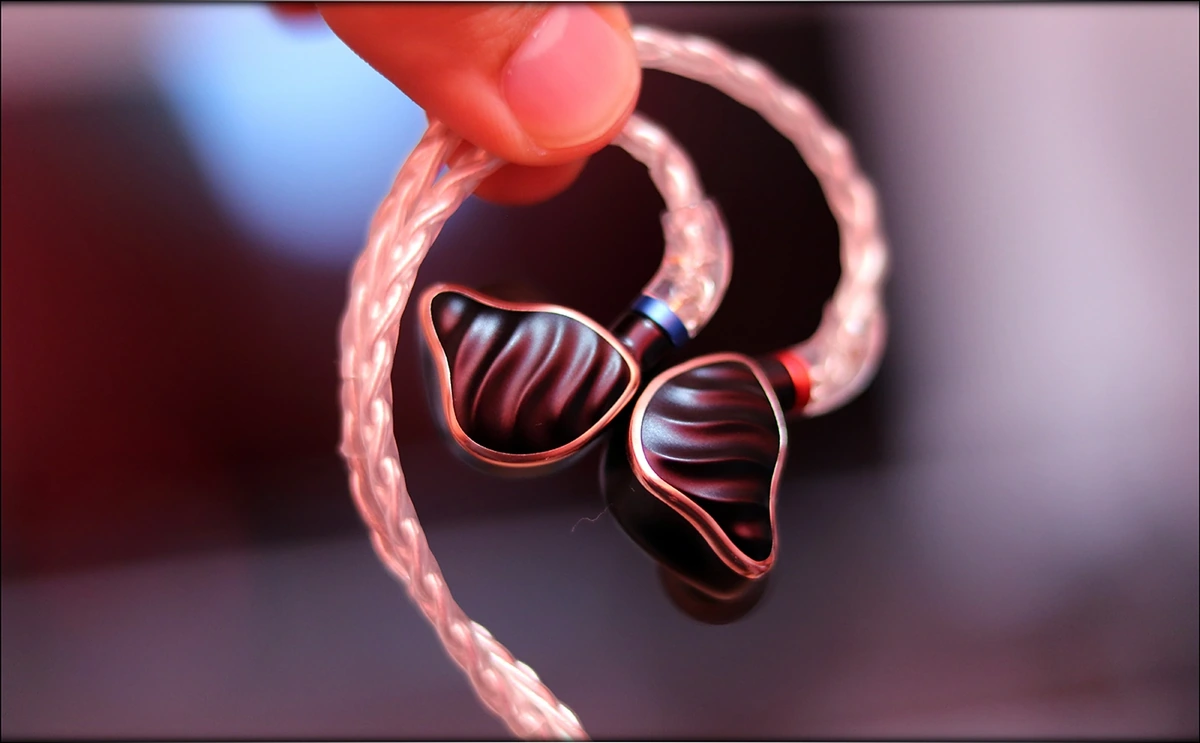 At the end of this review, if you need an upgrade from your current IEM, and if you're rocking a nice midrange set, you should totally consider getting FiiO FH7, and if you already have FH5, don't forget to read the sonic impressions, because the signature of FH7 is more resolute, wider, but also more neutral, and with less bass and mid emphasis than FH5. 

Also, if you're in need of a Silver cable, you can always look into the FiiO LC-2.5D, and especially if you already have an IEM that has a good synergy and matching with it, you should have a lot of fun using it, thanks to its great ergonomics and design.
Product Link
You can always get FiiO FH7 from www.amazon.com here: https://www.amazon.com/FiiO-FH7-Earphones-Headphones-Smartphones/dp/B07RGYBHZG/
---
--- Please remember to stay safe, and always have fun while listening to music!---
 - If you have a dime to spare, please donate, and help us! It would make the day brighter for me and my wife- 
---
Full Playlist used for this review
We listened to more songs than those named in this playlist, but those are excellent for identifying a sonic signature.  I recommend trying most of the songs from this playlist, especially if you're searching for new music! The playlists are different for Spotify, Tidal and Youtube, and based on the songs I enjoy and are available on each!
https://www.youtube.com/playlist?list=PL_cjBXGmwSHSdGcwuc_bKbBDGHL4QvYBu
https://open.spotify.com/playlist/5J3oloz8Riy9LxEGenOjQ0?si=979ba4f082414be7
https://tidal.com/browse/playlist/330fd544-8e5b-4839-bd35-676b2edbb3d5
--- Contact Us ---





---