FiiO Bluetooth Freedom – BTR3, BTR1K, uBTR and FB1 Review
FiiO created a large number of Bluetooth accessories recently, including btr3 , all with outstanding technical specs, but today I'm going to compare them and let you know where the sweet spot is, if you want to go for a Bluetooth module from FiiO. 
Introduction

FiiO created a large number of Bluetooth accessories recently, all with outstanding technical specs, but today I'm going to compare them and let you know where the sweet spot is, if you want to go for a Bluetooth module from FiiO. FB1 is an entry-level Bluetooth IEM from FiiO, which is also in the same price range as their Bluetooth modules. 

FiiO is a large company from China which rose to popularity quite a while ago, and which is known for providing excellent customer support, and great price / performance ratio for their products. Lately, they've been investing more and more in modern abilities for their products, like Wifi, Bluetooth, and Streaming abilities. I can totally recommend FiiO as a company, they provide good support, and if you would ever have an issue with a product, it is one of the companies I'm fairly sure will look after you. If you happen to not receive a response, make sure to not give up, they have offered really good service for all the time they existed, and they are still offering it, but with how much they've grown, some inquiries may take a little longer to get solved, but so far, they have all been solved. 

It should be noted that I have absolutely no affiliation with FiiO, I am not receiving any incentive for this review or to sweeten things out. This review is not sponsored nor has been paid for by FiiO or anyone else. I'd like to thank FiiO for providing the sample for the review. The sample was provided along with FiiO's request for an honest and unbiased review. This review reflects my personal experience with FiiO BTR3, BTRR1K, MicroBTR, and FB1. Every opinion expressed is mine and I stand by it, the purpose of this review is to help those interested in FiiO BTR3, BTRR1K, MicroBTR, and FB1 find their next music companion. 
Product Link
You can get your FiiO BTR3 from www.amazon.com here: https://www.amazon.com/FiiO-BTR3-Bluetooth-Receiver-Portable/dp/B07FVN14FH/
You can get your FiiO BTR1k from www.amazon.com here: https://www.amazon.com/FiiO-Bluetooth-Headphone-Receiver-Transmission/dp/B07JM5ZQPF/
You can get your FiiO uBTR from www.amazon.com here: https://www.amazon.com/FiiO-uBTR-Bluetooth-Wireless-Receiver/dp/B07D8K76F4/
You can get your FiiO FB1 from www.amazon.com here: https://www.amazon.com/FiiO-FB1-Bluetooth-Wireless-Headphone/dp/B07D9HHLWK/
Packaging

First things first, let's get the packaging out of the way:

BTR1K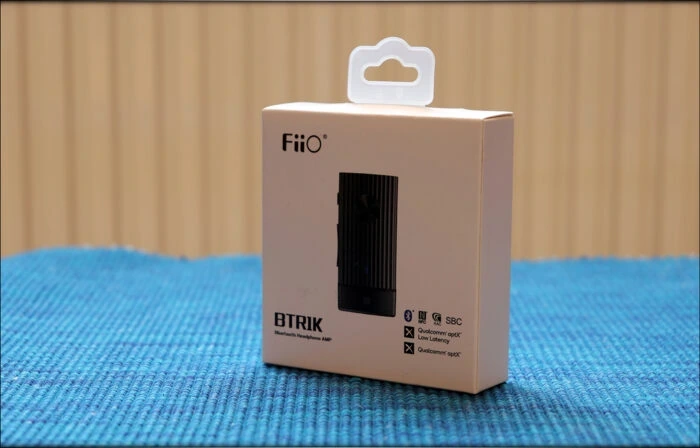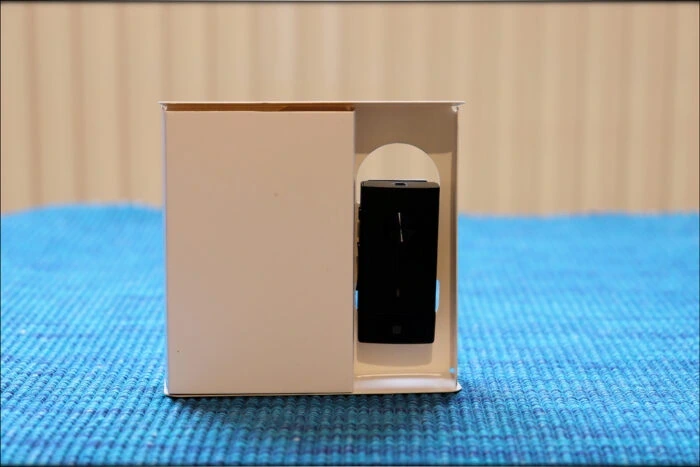 FiiO BTR3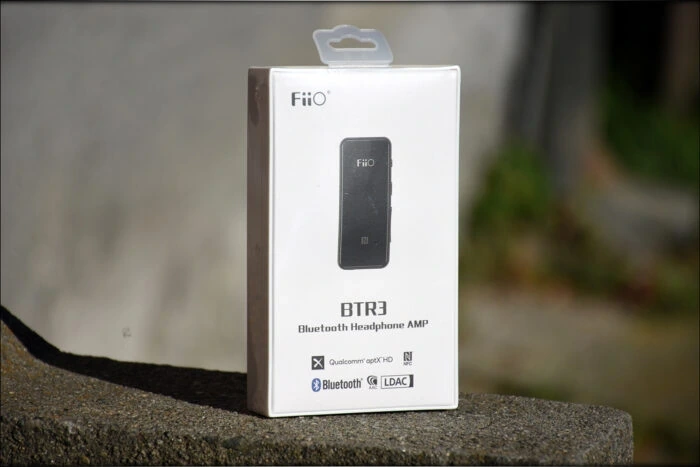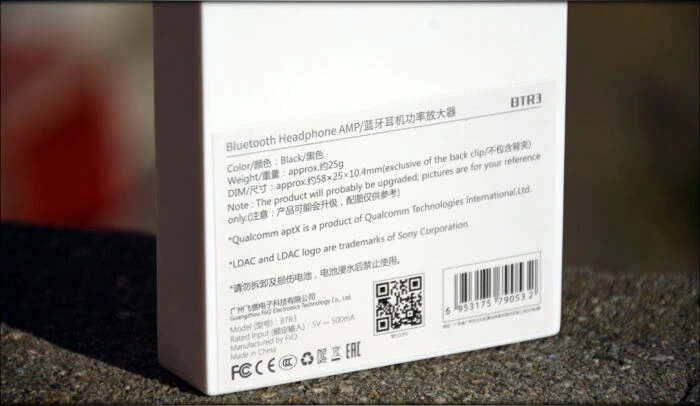 FiiO FB1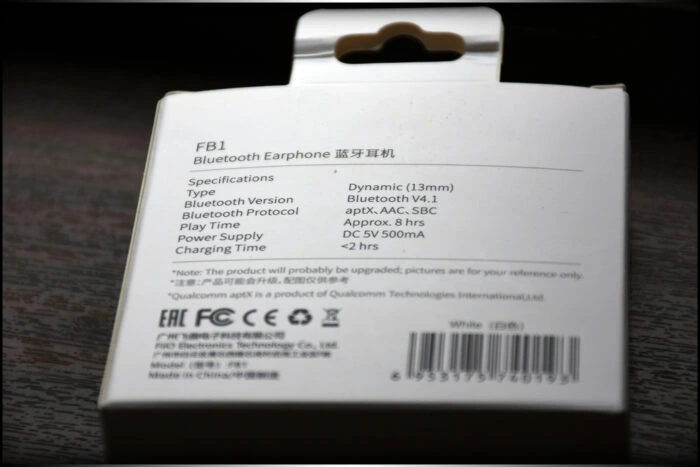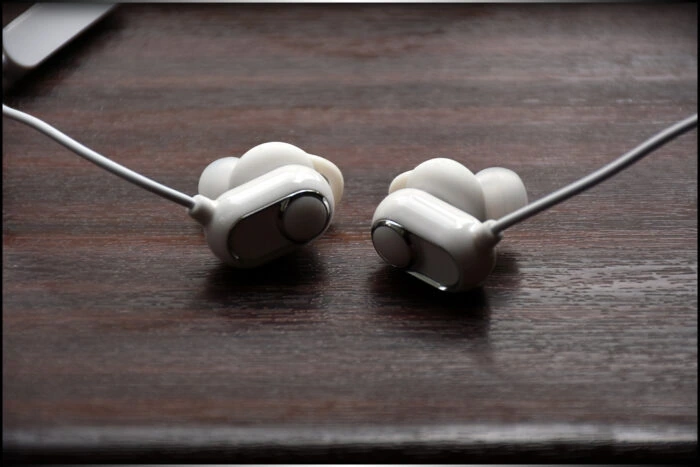 FiiO uBTR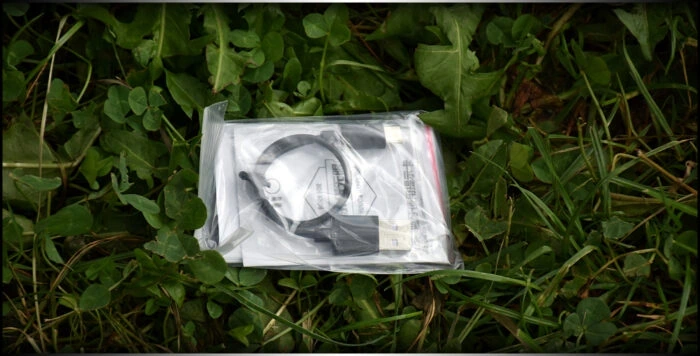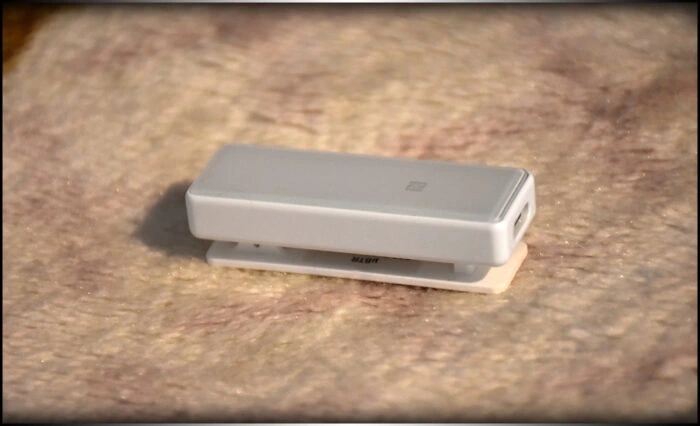 I was actually not exactly ready to make a 4/way review when I received those BT receivers and FB1, but given their price range, and purpose, it feels like most people will be looking at a comparison between them, and a comparative review may help most get a good view over the series. When it comes to the bluetooth modules, they are all packaged similarly, with similar accessories. 

They all come packaged in a small sized cardboard box, with a USB cable, and some of them with other accessories. Since the bluetooth receivers have a simple job, they don't need more accessories, and I consider they are fairly well packaged. 

The FiiO FB1 Bluetooth IEMs come packaged with spare tips, and a carrying pouch. This is really good, and at the end of the day, I can say that both the bluetooth receivers and FB1 are made to be affordable and lightweight products, and for their purpose, I am very pleased with the package for all of them. 



What to look in when purchasing a Bluetooth Accessory

https://www.audiophile-heaven.com/p/what-to-lookl.html



Build Quality/Aesthetics/Functionality

Starting with the obvious, they all have one thing in common, which I really love. All the FiiO Bluetooth receivers are based on the USB Type-C connector, which is awesome. The build quality is also exceptional for all the bluetooth receivers, and they are all made in a similar style. They are all small devices, made with a clip on the back, so they can clip to your shirt, or to your cap, or be worn as an accessory. They are made to receive bluetooth signal from your smartphone or Player, and to send that to your earphones, or headphones. They are all very well put together, and they feel nice. 

All of the Bluetooth modules support SBC, AAC, and even APT-X, which is quite incredible, considering that there are products many times more expensive that do not offer support for APT-X, which has been proven to be much better than either SBC or AAC. You will require a source sporting APT-X to take most advantage of them, but most modern smartphones do have APT-X support, as well as most Audiophile Players. 

They start to differ from each other, in terms of aesthetics, and functionalities, so I tried to make a little description of each, and their abilities.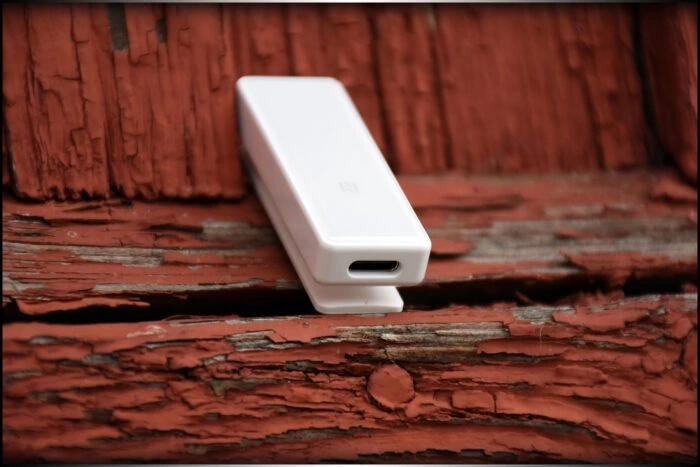 FiiO uBTR – This is the most affordable option, and it is the white one. It has a glossy surface on the outside, and it has a clip at the back. It is very small physically, and it feels extremely lightweight, so light, that you can clip it to virtually anything. On the right side, there are three buttons, one for pairing / ending / making a call / play / pause functions, and two buttons for volume control. On the bottom, there is a USB Type-C connector, while at the top, there is a 3.5mm Single Ended Audio Jack connector. 

It is the most light of the three, and it has a microphone incorporated, so if you clip it to your shirt, and use it with IEMs, you can actually receive phone calls using it. The battery life is around 8 hours or so, depending on your volume, and the volume buttons can be used to navigate your music (this may vary with the app and device connected). It takes around two hours to fully charge it from zero to full. uBTR also features NFC pairing. 



FiiO BTR1K – This is the midrange Bluetooth receiver option from FiiO's current lineup, and it offers some interesting features, being the updated version of the original FiiO BTR1. BTR1K also has a clip on the back and can be clipped to almost anything, but it has a larger physical size than uBTR. It should be possible to use BTR1K as a USB DAC, if you want to. From my personal tests, BTR1K seems to have the best working range of all the Bluetooth modules. Happily, BTR1K sports NFC pairing abilities, which basically means that if your smartphone / source also sports NFC, you can touch the two and they should magically pair. This works fairly well most of times. 

Compared to uBTR, BTR1K also adds APTX-Low Latency, which is quite amazing, especially if you want to be watching movies or play games using it as a Bluetooth Receiver, but please note that your source must also support this, and the support for APT-X Low Latency is slightly limited at the moment of writing this review (Neither my smartphone nor tablet supports it, but some FiiO DAPs do support it). Compared to uBTR, BTR1K uses a much better DAC, from AK, namely AK 4376A DAC. I couldn't find a microphone port on BTR1K, which is interesting, considering that the other two BT Modules from FiiO sport it. BTR1K sports a 3.5mm Single Ended Headphone Jack. Charging time is around two hours, and play time is around 8 hours, like its little brother. 



FiiO BTR3 – This is the most expensive option out of the bluetooth receivers, but it isn't nowhere near expensive, considering that it is around 70 USD new, less than most Players that would sport similar abilities. BTR3 features all the Bluetooth codecs you could dream or think about, including SBC, APT-X, APT-X LL, APT-X HD, and even LDAC. This means that it is pretty much futureproof for a long while, and some of those codecs sound much better than their less intricate counterparts, but like for the other two Bluetooth receivers, it requires your source to also sport compatibility with those codecs. Physically, it looks best of the bunch, with a piano gloss front surface, with a clip at the back, but also being slightly more weighty than the other two. BTR 3 has a microphone, so you can use it to take calls, it can function as a USB DAC, and it also has both the Type-C and the 3.5mm Single Ended Audio Jack at the bottom of the device. 

BTR3 is made of metal, where the other two bluetooth receivers are made of plastic. The front plate can be slightly prone to fingerprints though, but those are easily solved by gently wiping it on your shirt. Overall, BTR3 leaves an excellent impression of a high-end device, and it easily reaches a golden point in terms of build quality and features. 



FiiO FB1 – The one that probably didn't belong in this review (since the review itself is mostly about the Bluetooth Receivers), is the FiiO bluetooth IEM, FB1. Those are some nice-looking IEMs, especially if you like white and marble finishes. They remind a bit of older Apple products, as well as the design of the Devialet Phantom speaker, so while wearing them, it almost likes like you have two Devialet Phantom Speakers hoving around your ears. They are a Bluetooth IEM, without any support for a wired connection, without a detachable cable, and with a sport-style tip and fit. In terms of build quality, they are pretty well built, they are a bit heavy especially compared to more traditional IEMs, like FiiO F9Pro, but well put together nonetheless. There is a remote with three buttons on the cable, and they come with a collection of tips and replacement rubber ear fixators. FB1 sports SBC, AAC, and APT-X, which is quite good for a Bluetooth IEM at this price point. They have a good to great comfort, and although the tips may look a little strange if you're only used to normal IEMs, they actually work well in practice. The cable goes around the next, and its weight doesn't affect the wearing in any way. FB1 can pair with two devices, which is quite uncommon, but nice to see in an earphone. In iOS, you can also see the battery status of FB1. 

The microphone is above average in quality, and the person on the other side should hear you fairly well and clearly, especially if you speak towards the microphone. The headline is that FB1 is made for running / jogging / sports, so they use the hooks in the tips to better sit in your ears, but both the tips and the fixators are still made from a soft silicone, so the boost in fit security does not affect comfort. The noise isolation is good, they aren't fully open, but they don't isolate quite as well as FiiO F9Pro, for example. Overall, it is a well build affordable BT IEM, with a good comfort. With FiiO M7, I didn't get any signal dropouts, but that one is a fairly good DAP from FiiO, and it sports a strong Bluetooth module, so using a more entry-level smartphone may change this result, as the Bluetooth signal stability usually relies on the sending device as much as it relies on the receiving one. 



Sound Quality

First, it is important to note that Bluetooth codecs tend to cut down on sound quality, sometimes quite a bit. Low-end Bluetooth codecs (SBC and AAC) cut down in sound quality considerably, and even for the untrained ear, it is easy to notice a simplification of the midrange (especially low levels of background instruments), usually an enhanced bass, and a reduced treble which tends to not extend above 11kHz. APT-X tends to be quite a bit better, usually being much more transparent than SBC and AAC, but it tends to have a lower working range, and require higher bandwidth, and it still won't be fully transparent (compared to the original CD ripped in FLAC). This being said, for the purpose of walking, or jogging, where there is a large amount of noise, bluetooth codecs tend to be more than sufficient most of times. 

For more serious listening, FiiO makes some really fine Players, like their FiiO X7mkii, and FiiO M7 that I reviewed before, as well as some really fine IEMs (In-Ear Monitors), like FiiO FH5 and FiiO F9Pro,  which I also reviewed before. 
Back to the Bluetooth modules, the sound is pretty easy to describe, and this time being a very clear ranking between them, where uBTR < BTR1K < BTR3. This stands true regardless of the musical tastes, because of the bump in details and resolution each brings compared to the lower entry option.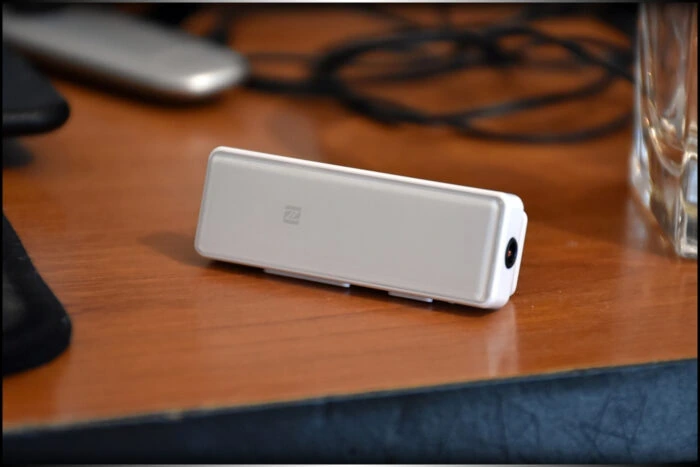 uBTR is the least expensive, but also the smallest of them. The sound can be described as warm, with an emphasis on the low end, and a thick overall midrange presentation. The treble is also cut off quite a bit, especially in the upper treble, and the midrange has some of the background instruments simplified as well, especially compared to BTR1K, the immediate upgrade. The bass is generally thick, but it hits deep, and it has a good amount of power to it. It doesn't feel loose nor lacking in any way. The midrange is pretty natural and well toned, although the detail is not outstanding, yet it is still very enjoyable. The treble is smooth, and not overly well expressed, with the highest parts being cut out. Generally uBTR is easy to recommend for easy listening or for jogging, running, and other activities that do not require a high amount of details.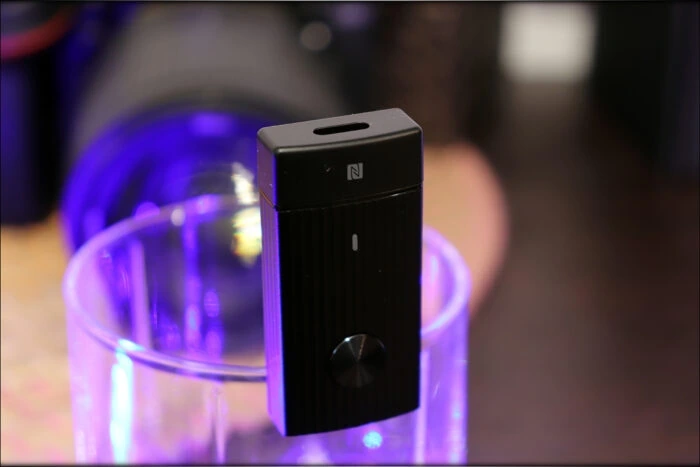 BTR1K is much better than uBTR in terms of resolution, soundstage size, detail, depth, and overall extension, having a less enhanced bass, so a more balanced overall tuning, a more natural midrange reproduction, with better detail and more background details, and an improved treble response, providing better defined sparkle to cymbal hits than uBTR. Overall, BTR1K feels similar to an entry-level DAP in terms of sonic abilities, having a deep yet pretty natural bass, a clear and clean midrange with a good overall detail and background instrument reproduction, and a fairly well extended treble, with a fairly nice amount of sparkle. The soundstage is on the natural to large size, and the overall tonality works with most IEMs out there. 



BTR3 is the best of the FiiO BT receivers, and it provides the best resolution, best clarity and best overall detail. The bass is deep and fairly natural, with a good impact and clarity, the midrange is very clear, well detailed, and natural, and the treble is also well extended and clear, with a good amount of sparkle, and a fairly natural texture. The sound is mostly balanced, without any kind of specific tuning, and this BTR3 provides the best listening experience out of the FiiO Bluetooth modules in terms of sonics. The soundstage is also fairly wide, and has a good holographic presentation.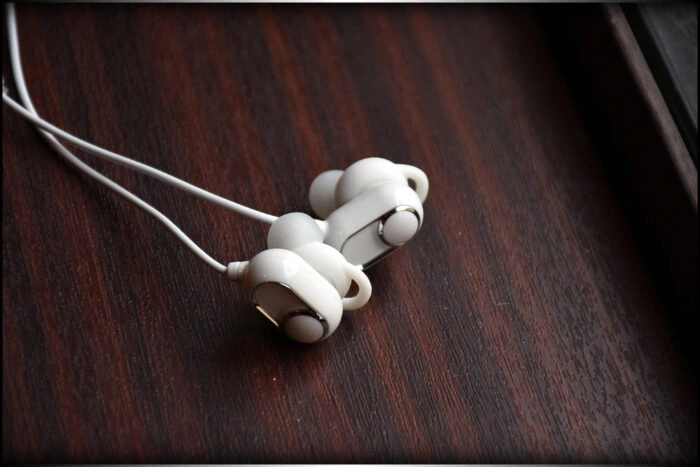 FiiO FB1 – FB1 is another interesting product from FiiO, but they are a Bluetooth IEM, with a pretty heavy bass. The sound is generally thick, with a satisfying overall presentation. The big dynamic drivers are well implemented, the resolution is fairly good, especially considering their 40 USD price tag. The midrange is smooth, while the upper midrange is emphasized, with the treble being less enhanced than the upper midrange and the bass. This results in a thick, yet emotional overall sound, with a satisfying bass and midrange, that works well with both male and female voices, and a clear overall sound, and a smooth top end that is fatigue-free. The soundstage is fairly wide but not overly deep, thing which I also noticed with some other BT IEMs, resulting in a pretty pleasing overall experience. The tuning is oriented more towards the casual listener than the typical audiophile, and it works really well with EDM, electronic and pop music, and it works fairly well with Metal and Jazz.



Portable Usage 

All of the three Bluetooth Receivers, and FB1 are portable products, intended for portable usage, and they are excellent at it. 



All three Bluetooth modules have at least eight hours of battery life, and so does FB1, providing more than necessary for a typical day of usage. While the range is best on BTR1K, they all provide at least eight meters of Bluetooth range, and they are all usable from within a pocket, resulting in a very pleasing overall experience. 

I noticed no dropouts, while walking, or while doing other activities inside my home, like cleaning, or doing physical exercise like working out, and even when I tested all four Bluetooth friends in a shopping mall, I still had perfect signal. Since I wanted to test the LDAC and APT-X HD, my portable tests were mostly done with a really good DAP for bluetooth abilities, namely FiiO M7. 

Other things to consider, are that uBTR is the easiest to use portable because it is the smallest and lightest, while BTR3 is the heaviest and largest of the AMP modules, but provides the best overall sound. 

FiiO FB1 sits nicely in the ears and doesn't have any kind of portability issues as far as I can tell. I can run while wearing them, and they won't budge. They also keep their signal as well as the Bluetooth receivers, and the battery life is pretty much as good as well. 

Overall, all FiiO Bluetooth devices deliver well in terms of portability and portable usage, with good battery life, and ergonomics. 



Comparisons

Now, I do not have a lot of products in the same price range, or which have the same intended usage scenario, and after looking around, there simply aren't quite so many made to date. Even so, there are certain products that those can be compared to, especially as most people aren't looking for a BT receiver specifically. For example, the solution for a really portable setup can also be something like a Sahnling M0, which also comes with a clip case, or even a FiiO M3K, which is small enough to be as portable as a BTR Module.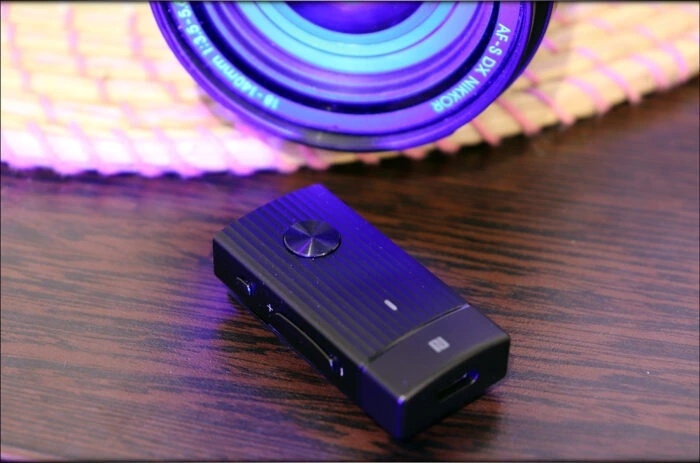 FiiO BTR3 vs Shanling M0 – Shanling M0 is a mini-DAP from Shanling. It has a lot of power under its belt, and can do a lot of tricks, but the fact that there's a clip case, and its size make it a pretty interesting opponent for BTR3. Now, they do not serve the exact same purpose, nor are they similar devices, but as a reader, you may be wondering about either getting a Bluetooth receiver for your smartphone, or a mini DAP like Shanling M0. First, the price is higher for Shanling M0, and quite a bit so (close to 50% higher, compared to BTR3). The package is more complex for Shanling M0, but not by much. Shanling M0 has a much more complex features set, and it can be used as a transport, it can also receive, but also send Bluetooth signal, and it can play files from a microSD card, and provides the same Type-C connector as BTR3. When using them as a USB DAC, Shanling M0 tends to have some delay, making it non-ideal for watching movies or playing games, while BTR3 has less to no delays, when using by the cable, as a USB DAC. The play time and charging time is pretty similar between the two. When it comes to the sonic quality, they are close to each other, and it would be complicated to define a clear winner in terms of detail. Both are fairly neutral devices, and if used as a Bluetooth receiver, I think I'm leaning slightly towards BTR3 sounding a bit better. When it comes to their physical size, though, BTR3 is still considerably smaller than M0, and considering it is less expensive as well, you may be inclined to get BTR3 more if you're looking for the ultimate portability, while if you want to also be able to play its own files, and to have a more complex feature set, Shanling M0 makes a pretty darn interesting micro-DAP. Shanling M0 also works fairly well with BTR3, if you want to use it as a source for it. 

FiiO FB1 vs BQEYZ KB1 – The price is pretty much the same, and both FB1 and KB1 are bluetooth IEMs. Starting with the package, it is very similar, and it would actually be complicated to say that either has the better package, but FiiO has a pouch included in the package, that KB1 doesn't. Going forward to the build quality, things are more in favor of KB1, which has both a full metal body, and a detachable cable, making them quite a bit better in build quality than FB1, although I don't know if I really mind FB1's plastic construction, especially considering that they are better for running and jogging. In terms of comfort, they are similar, although the feel of them is a bit different. In terms of sound, they are pretty different actually. KB1 is more aggressively V-shaped, with a more harsh treble, and with a less thick overall bass, and a more natural midrange, while FB1 is more lush and thick, has a more thick midrange, deeper and fuller bass, and a less present treble than KB1, with far less harshness, and which feels way more smooth. In the end, if you prefer a more sparkly music presentation, with a less thick midrange, then you should go for KB1, while if you prefer a smoother, finer, more lush and thicker overall sound, you should go with FB1 from FiiO. 

FiiO BTR1K vs BTR3 – This comparison is pretty asked for, since those two are quite a bit similar, and increasing your budget from BTR1K to BTR3 is something you may be considering. Starting with the package, it is pretty much the same. The build quality, though, is slightly different. BTR1K is a plastic device, where BTR3 is more of a glass and metal device, and although this adds a bit to the weight, you'd be hard pressed to not like BTR3 more. Both are easy to clip on virtually anything, and both are very portable. BTR3 features a few more codecs and is generally the better sounding device, being more detailed, more clear, deeper, tighter, and with a better overall resolution. The soundstage also seems both wider and deeper on BTR3. BTR1K actually has a slightly better Bluetooth range, at least from most of my tests, and it also seems to have a slightly better battery life. From the two, if you want the ultimate FiiO Bluetooth module, BTR3 surely makes the cut nicely, with support for even the newest and most interesting Bluetooth codecs, while if you want to experience a great overall device, and save a few bucks, FiiO BTR1K is a sleek, lightweight and effective device. 



Pairing 

All FiiO Bluetooth Modules are pretty much enough for most IEMs, and while uBTR isn't exactly what I'd recommend for IEMs more than entry-level, BTR3 actually sounds amazing, even with some flagships. Using a Bluetooth module means that you have true access to your streaming services, and your smartphone's ability, without having to deal with cables, or other inconveniences usually implied by OTG DACs, at a small sacrifice in terms of sonic quality. 

FiiO BTR3 + FiiO FH5 – Now here's a pairing that I've seen used in Bucharest at least a few dozen times. The reason that most people go for it, is quite simple actually, the pairing is simply stunning. BTR3 has enough power to drive FH5 properly, but it also has a really amazing sound with them. All of this, while the user can have their smartphone in their pocket, or looking at it, while in the subway, and man, when we get a crowded day, you really want to not be bothered by much equipment. Other things to consider, are that BTR3 has a nice overall sound that is fairly natural and neutral, which works well with FH5's thick and forward sound. The soundstage of BTR3 is fairly wide, which widens FH5 a bit compared to most sources, which means they sound more natural and effortless. 

FiiO BTR1K + FiiO F9Pro – This is a nice entry-level solution that works well in more than one way. BTR1K has a pretty good overall sonic performance, but it also has a good pairing with F9Pro, which was fairly neutral. BTR1K is slightly warm and thick, which gives F9Pro a thicker sound, giving them a more natural overall presentation. Most listeners should be quite happy with this pairing, and the level of freedom it brings. 

FiiO uBTR + Tin T2Pro – uBTR is quite interesting, because it has the warmest and smoothest sound of all the FiiO BTR receivers, and it doesn't have quite that much detail, compared to its bigger brothers, but it still is quite interesting, because it is sleek, small, and just as nimble as its bigger brothers. With Tin T2Pro, which is a really wide-sounding IEM, with a really open stage, but with a slightly thin sound, it gives it more warmth, it thickens the sound a bit, giving it a bit more bass, and it also makes the soundstage a tad smaller, ergo a bit more natural as well. Overall, this is a pairing easy to recommend because those two complement each other and their price points also work nicely together. 



Value and Conclusion

All of those Bluetooth receivers are relatively new products, and drawing a conclusion is both exciting and fun. All of them are really affordable, have good battery life, and all of them provide a new product that is interesting and relevant. But it is more interesting to talk a little about each one of them. 



First off, FiiO uBTR, this is the small child of FiiO, a Bluetooth receiver that has a nice form factor, is lightweight, and provides a sonic quality enough for most casual listeners. In fact, for most listeners sporting Chi-Fi IEMs below 50 USD, this is the top choice, it has enough driving power even to drive some lighter headphones, it has enough battery to last an entire day, and it has a nice working range.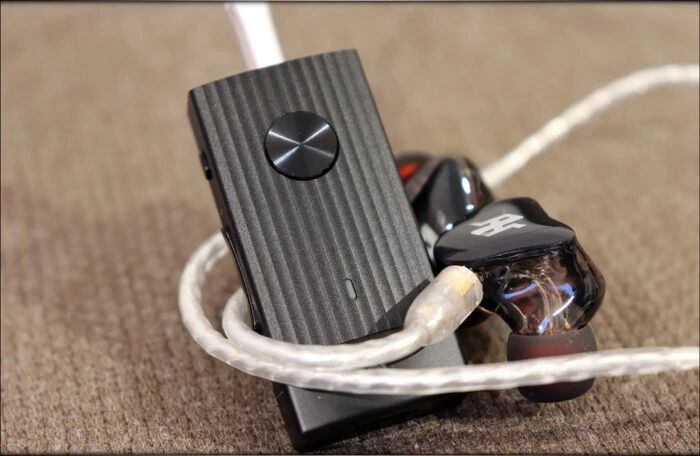 FiiO BTR1K is quite an upgrade, for a few USD, and it has much more abilities that you can count on, along with a slightly larger body size. This is the choice for most people who are using IEMs 100 USD and below. BTR1K sounds audibly better than uBTR, it has the best bluetooth range of the Bluetooth receiver lineup, and it also has a great battery life. You can clip it to anything, like you could with uBTR, but it is black in color, thing which I personally appreciate. All in all, it also has a more industrial / elegant look which I appreciate, and I generally would recommend it above uBTR, if you can spare the extra. 



FiiO BTR3 is the best of the series, a fully metal and glass receiver, with a body that's not really larger than BTR1K, but which is a tad heavier. This one has USB DAC abilities, so it can work even if you ran out of power, and the sonic performance is the best out of the Bluetooth receiver lineup. It has the most USB codecs supported, including exotic ones like LDAC and APTX-LL, so you'll be able to watch movies or play games using it, and it is a sleek device that goes with any clothing style. Overall, it feels the best, and has all of the advantages of the other receivers, but costs about 20 USD more. If you want the best FiiO Bluetooth Receiver experience, then BTR3 is your go-to option. 



FiiO FB1 is a Bluetooth IEM, priced very very friendly, at just 40 USD, which means that they have very few enemies to fight. They do not have detachable cables, but they have a good battery life, excellent bluetooth range, and good codec support. The sound is generally likeable, and a slightly commercial one, with nice overall thickness and lushness, but which is slightly dominated by the bass, it is enjoyable and dynamic, but it doesn't have a lot of treble, and the detail levels are fair for this price. Since their looks remind a bit of the Devialet Phantom Speakers, which are quite loved for their looks, I can't help but actually give FB1 a thumbs up for their aesthetics, and overall build quality, which is actually pretty good. The comfort is actually excellent, and if you're looking for a sport IEM to wear while doing physical activities, like cardio, or weight training, then FB1 is your IEM. 

At the end of this review, I have to admit, I need to avoid writing about multiple products in a single review in the future, but when most questions are inherently about "how they compare", and when the company making them is the same, and they are really similar, it makes sense to showcase them all together. If you're looking for a bluetooth receiver, something simple, to clip on your shirt or even hat, which will stay connected with your smartphone while walking or running, then all of the FiiO BTR modules will do a great job. 




If you want a Bluetooth module to sound alright, and to have a nicer form factor than the basic, then BTR1K should really be in your list, and with its sweet price, it makes sense that you may be considering it, especially if you're using headphones. 

If you're looking for a Bluetooth module that is the best there is, with the best build quality, best codec support, and with the most sleek look, then BTR3 is the choice to go, and it should do well for a long time. Paired with a high-end IEM like FiiO FH5, you have a setup made in heaven, which not only sounds great, but is also very practical. 

And if you want a IEM to use while jogging, and if you like a more commercial, thick, lush, and smooth sound, then FiiO FB1 makes an interesting choice, with good comfort, and great overall build quality. They are what I can easily recommend for a Bluetooth IEM that is simple and affordable, easy to use, and easy to like, in the sea of 40 USD IEMs, making itself remaked by its sonic abilities and good bluetooth support. 
Product Link
You can get your FiiO BTR3 from www.amazon.com here: https://www.amazon.com/FiiO-BTR3-Bluetooth-Receiver-Portable/dp/B07FVN14FH/
You can get your FiiO BTR1k from www.amazon.com here: https://www.amazon.com/FiiO-Bluetooth-Headphone-Receiver-Transmission/dp/B07JM5ZQPF/
You can get your FiiO uBTR from www.amazon.com here: https://www.amazon.com/FiiO-uBTR-Bluetooth-Wireless-Receiver/dp/B07D8K76F4/
You can get your FiiO FB1 from www.amazon.com here: https://www.amazon.com/FiiO-FB1-Bluetooth-Wireless-Headphone/dp/B07D9HHLWK/
---
--- Please remember to stay safe, and always have fun while listening to music!---
 - If you have a dime to spare, please donate, and help us! It would make the day brighter for me and my wife- 
---
Full Playlist used for this review
We listened to more songs than those named in this playlist, but those are excellent for identifying a sonic signature.  I recommend trying most of the songs from this playlist, especially if you're searching for new music! The playlists are different for Spotify, Tidal and Youtube, and based on the songs I enjoy and are available on each!
https://www.youtube.com/playlist?list=PL_cjBXGmwSHSdGcwuc_bKbBDGHL4QvYBu
https://open.spotify.com/playlist/5J3oloz8Riy9LxEGenOjQ0?si=979ba4f082414be7
https://tidal.com/browse/playlist/330fd544-8e5b-4839-bd35-676b2edbb3d5
--- Contact Us ---





---