Brilliant DAC + Headphone AMP Flagship – Mytek Brooklyn DAC+
Mytek Brooklyn DAC+ is a proper flagship in terms of build quality, construction, design, and price. The price and definition leaves no space for error and it has to best everything I tested to this date to justify its rather steep price point, which is what I'm going to be testing today. 
Introduction

Mytek is a rather professional, and well known company from Poland, with offices both in Europe and in New York. They provide one of the best QC processes for their products, and they also provide a strong warranty, of two years, but also offer extended warranty programs for older products, being real champs when it comes to fixing and providing after sales services for their products. Mytek is also very friendly and easy to talk to, they are responsible and known for providing high-quality products with one of the best sounds in the market. 

It should be noted that I have absolutely no affiliation with Mytek, I am not receiving any incentive for this review or to sweeten things out. This review is not sponsored nor has been paid for by Mytek or anyone else. I'd like to thank Mytek for providing the sample for the review. This review reflects my personal experience with Mytek Brooklyn DAC+. Every opinion expressed is mine and I stand by it, the purpose of this review is to help those interested in Mytek Brooklyn DAC+ find their next music companion. 
Product Link
You can purchase your Mytek Brooklyn DAC+ from www.amazon.com here: https://www.amazon.com/Mytek-Brooklyn-Digital-Analogue-Convertor/dp/B07JHK6B9Q/
Packaging

First things first, let's get the packaging out of the way: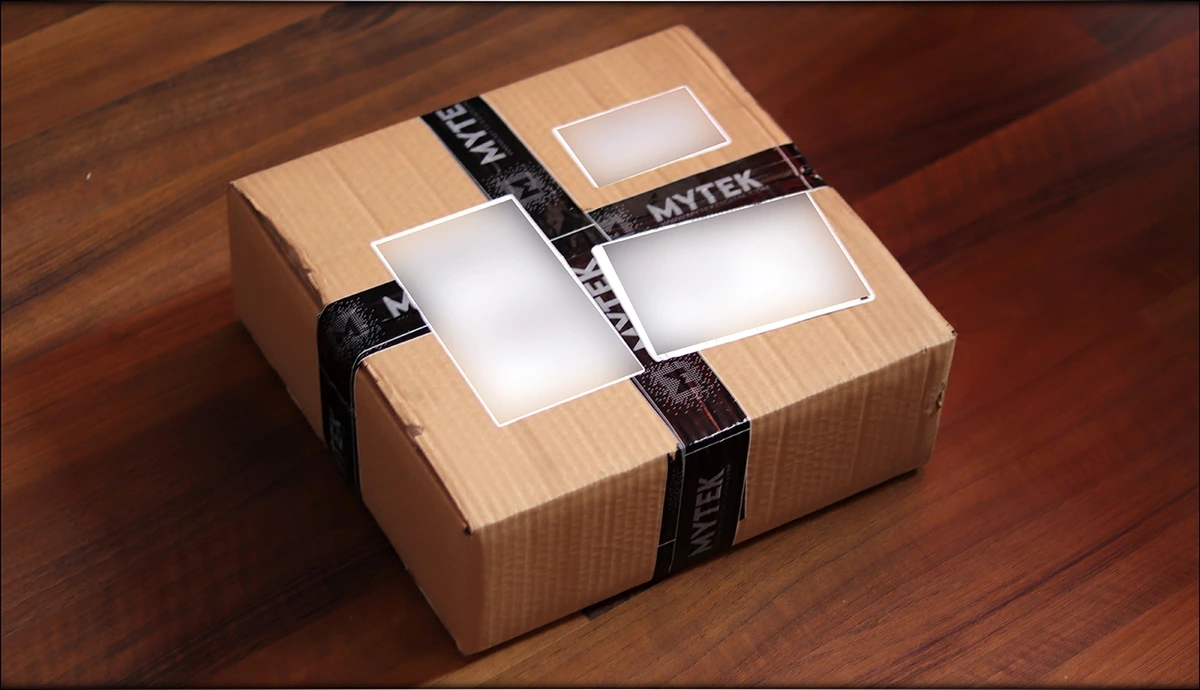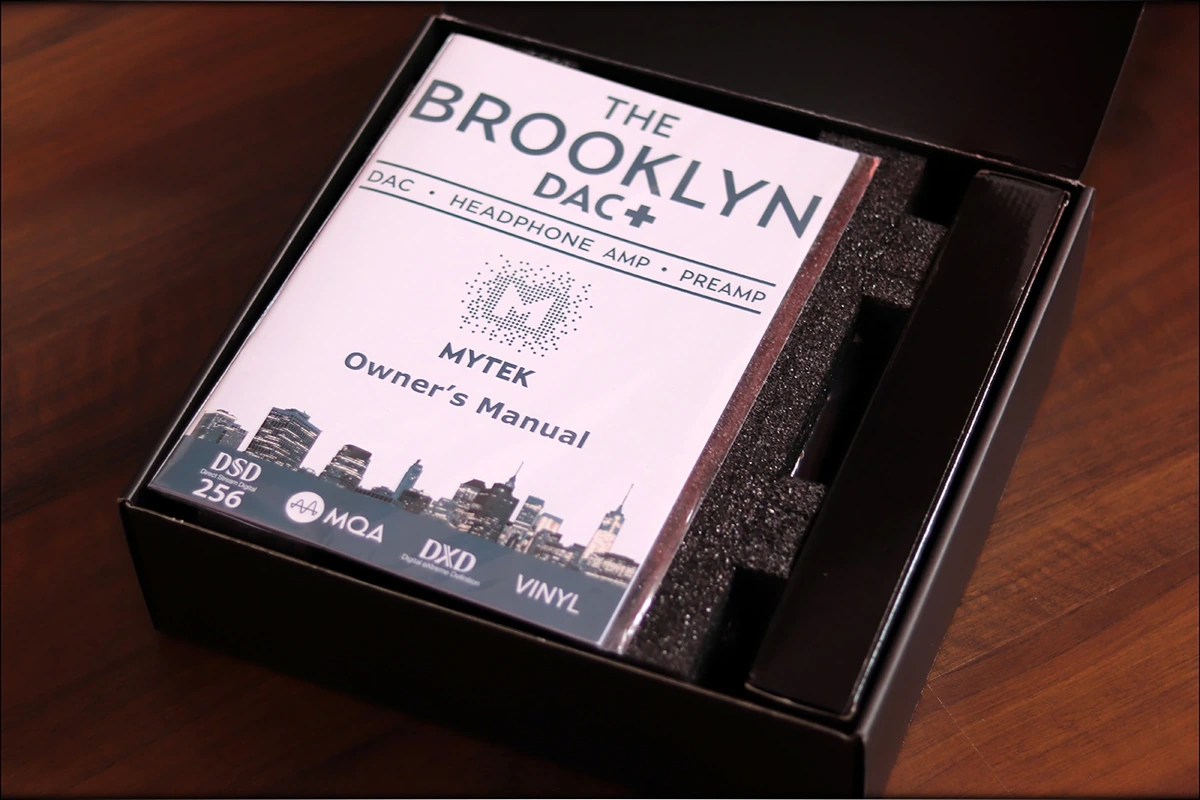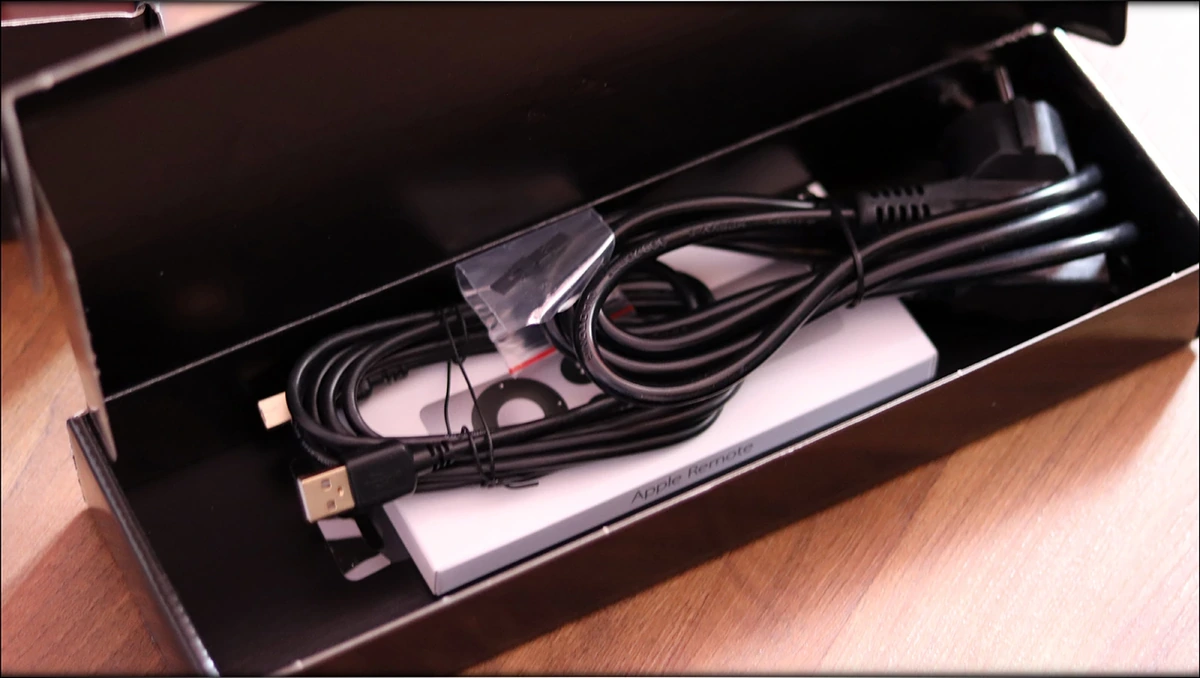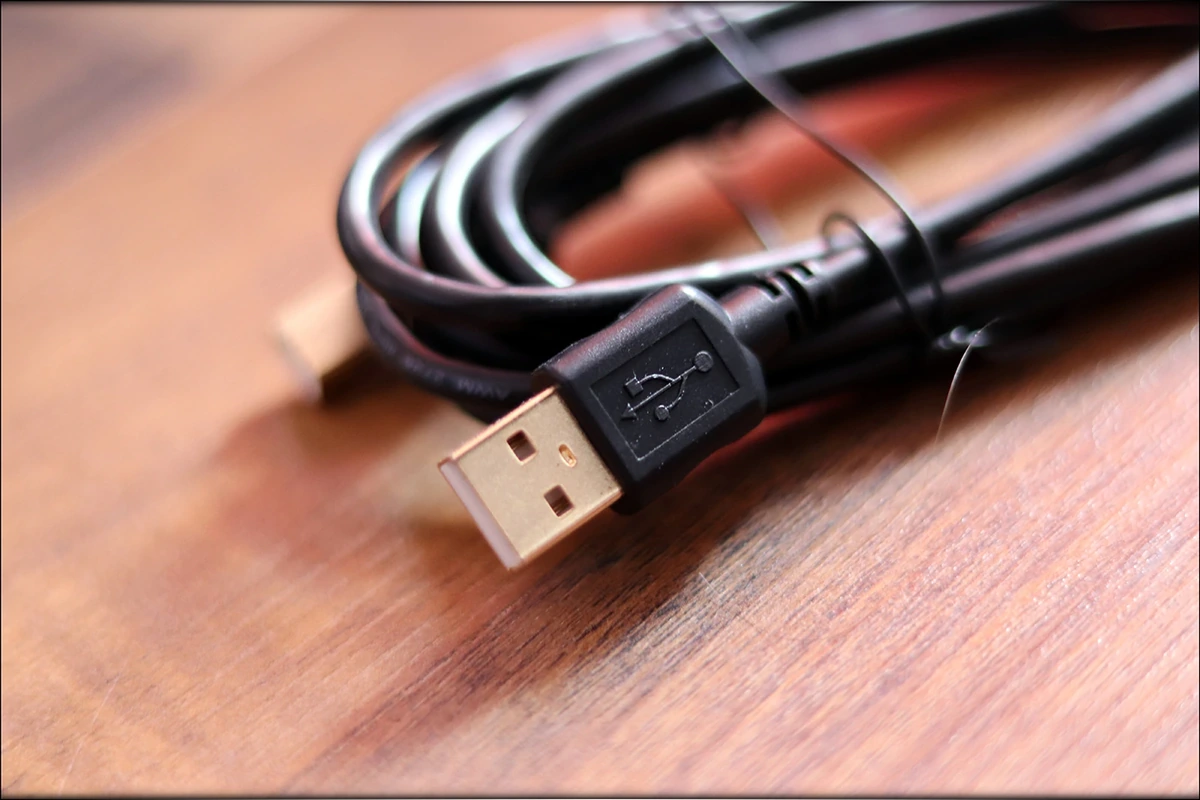 And I said, finally a package worthy of a flagship. Actually, I'll try to explain this, I've seen a huge number of high-end products that came with adequate protection for shipping, but which didn't come in a flashy package, but which instead came in a very flat and boring brown cardboard box. I'm glad Mytek took the more elegant way and are sending their Mytek Brooklyn DAC+ in a black box, with an instructions booklet, and with adequate cables included in the package. 

Furthermore, Brooklyn DAC+ is compatible with Apple remotes, and even with more, thing which you notice after you go into its settings, but there is one Apple remote included in the package, thing which I think is really nice. I never had one of those remotes before, but now I love them, simple, ergonomic, yet practical and well made. 

The main DAC/AMP unit comes protected from all sides by foam, there's no way it can get damaged in shipping, and I appreciate the overall design of the package quite a bit. 

Overall, this is a flagship, and is presented as such, there is no space for errors, everything is cool and feels well made, even the package. In this sense, Brooklyn DAC+ reaches the golden standards for a truly good package, there aren't other things I could have wished for included in the main package, and I don't think I could have desired for a more elegant presentation either. 
Technical Specifications

CONVERSION: up to 384k, 32bit PCM, native DSD up to DSD256, DXD, 130dB Dynamic Range
MQA HI-RES DECODER: built in certified hardware MQA™ decoder
DIGITAL INPUTS: USB2 Class2 (OSX, Linux driverless, all formats), AES/EBU (PCM up to 192k, up to DSD64 DOP), 2x S/PDIF (PCM up to 192k, up to DSD64 DOP), Toslink/ADAT 2x S/PDIF (PCM up to 192k, up to DSD64 DOP), SDIF3 DSD up to DSD256
CLOCK: "Mytek Femtoclock Generator™" 0.82ps internal jitter, Wordclock Input and Output (allows stacking multiple units for multichannel operation, includes mch DSD)
ANALOG OUTPUTS: RCA, balanced XLR, simultaneous, 50 Ohm impedance
HEADPHONE OUTPUTS: Reference High Current, High transient Headphone Amp, 500mA, 6 Watts, dual headphone jacks, designed to drive hard to drive headphones.
BUILT-IN ATTENUATOR: Choice of 1dB step analog attenuator, separate for main out and headphones, 1dB step digital 32 bit attenuator and purist relay bypass.
BUILT-IN ANALOG PREAMP: Line level input or Phono M/M, M/C input, relay controlled.
AUDIO INTERFACE FUNCTION: All digital inputs can be routed into computer via USB2. Allows connection of external digital sources such as CD Players and digitizing ADCs.
REMOTE: Included, universal remote capable
FIRMWARE: Upgradable via USB Control panel
WORLDWIDE POWER SUPPLY
OPTIONAL DC/BATTERY POWER INPUT: 12VDC
DIMENSIONS: WxDxH=8.5×8.5×1.74"=216x216x44mm
WEIGHT: 4lbs, 2kg
WARRANTY: 2 years



Build Quality/Aesthetics/Functionality

It is time to start with the fun part, which is the build quality. The first think you may note is that the unit has a beautiful and technical, yet elegant design. There is no single desktop out there that won't be complimented by such a beautiful device, and one thing that I do appreciate is the attention to details, with Brooklyn DAC+, the unit has ventilation, because it needs it, but instead of having some typical ventilation pattern, the unit instead has cutouts in the shape of their Logo, which is very pleasing visually.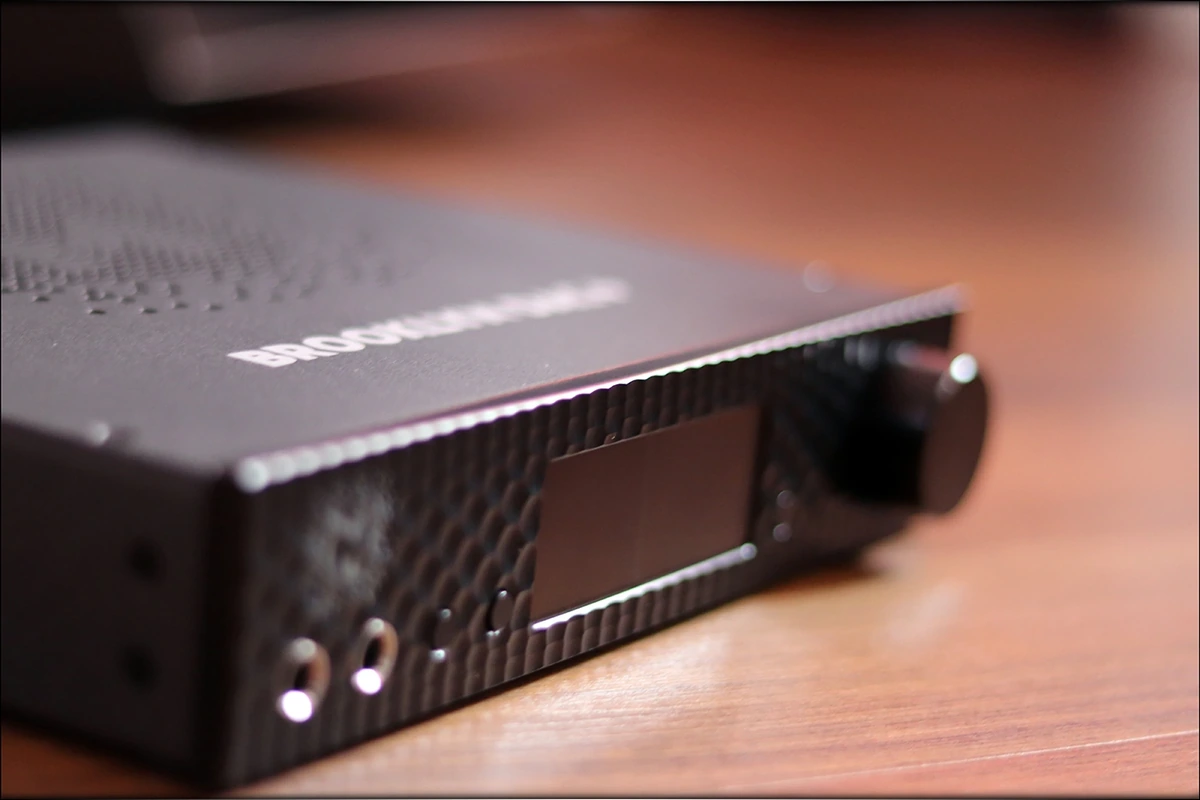 The front of the DAC/AMP also features that logo, and beneath it two headphone outputs, both in a 6.3mm Single Ended style, with the mention that one is perfectly in phase, and one is in a perfect inverted phase. This is designed like this, so that you can use an adapter to connect a fully balanced cable that doubles the power output, by combining the power of the two outputs. You can even use two headphones at the same time, I tested that and it works pretty nicely.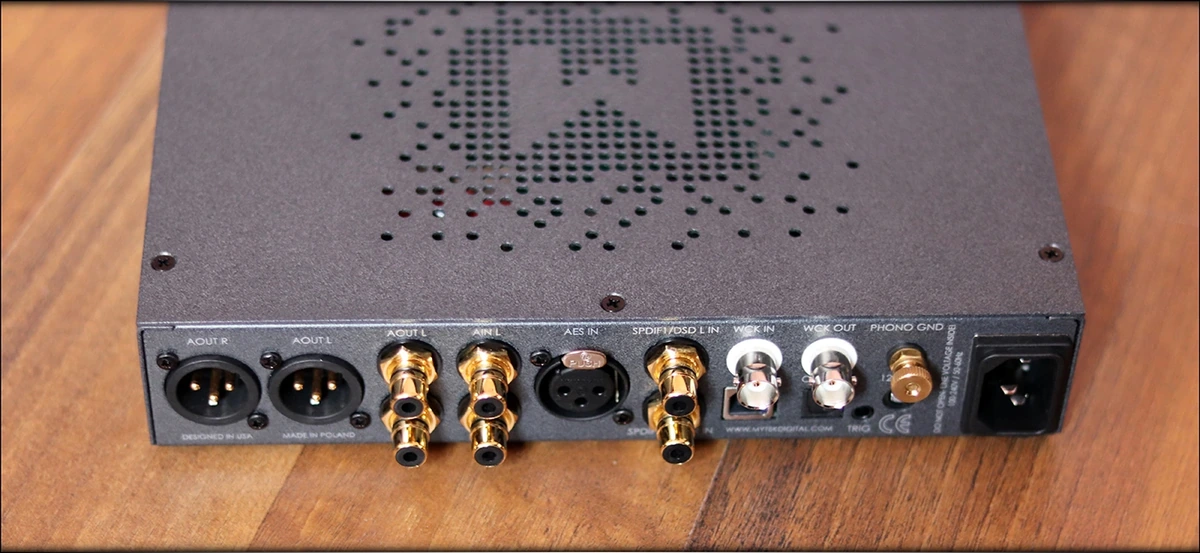 The front of the Brooklyn DAC+ also has 4 buttons, each for one of the 4 settings that are usually visible on the display, a beautiful bright and colorful OLED display, and a large volume knob that can also be pressed to turn on or off the unit, to select things, or to browse the menu of Brooklyn DAC+.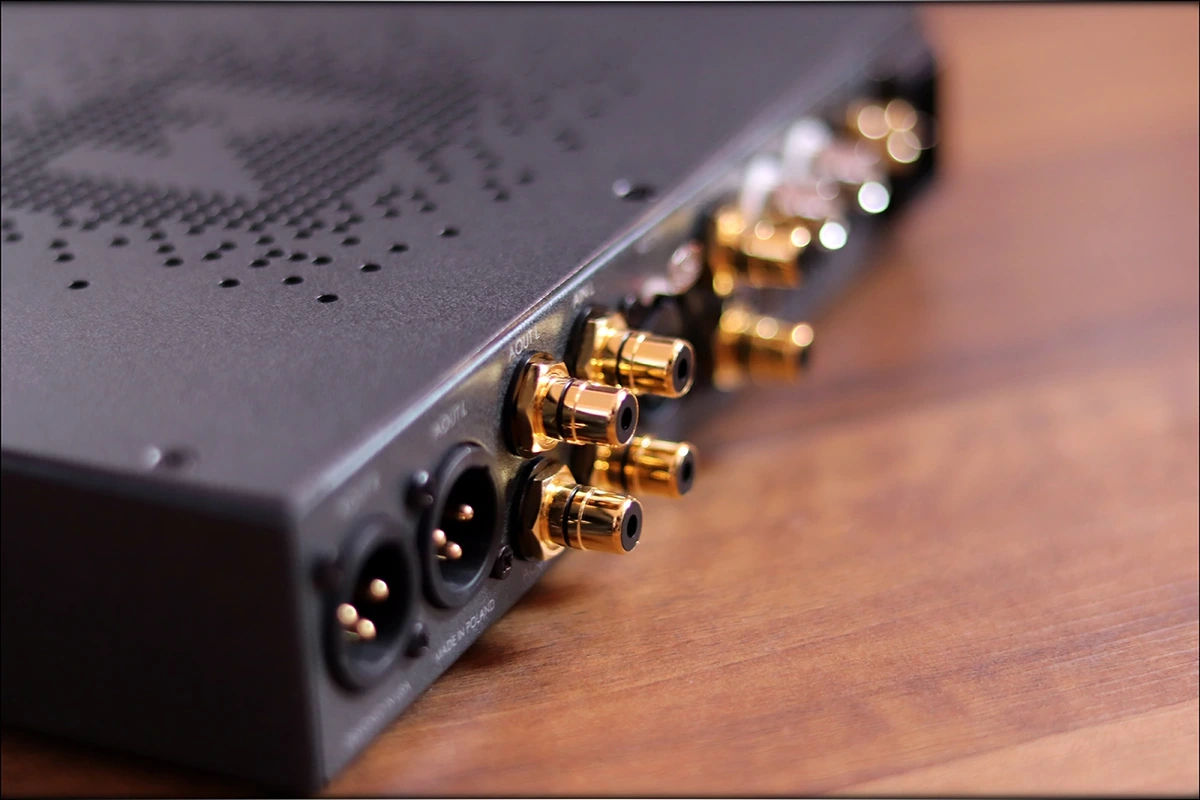 Mytek also has an application from which you can control Brooklyn DAC+, so you don't have to rely on the display of it, on the buttons, or on the remote, if you don't want to. When the unit is playing music, there are two meters that show the overall volume of each channel, thing which I find pretty cool, because it can show easily if your digital media is clipping. It also looks pretty cool. The display can be configured to turn on and off, the Mytek Logo LED can be configured for different colors, and light intensity, including to have its light turned off, and you can configure the design and colors of the main menu as well.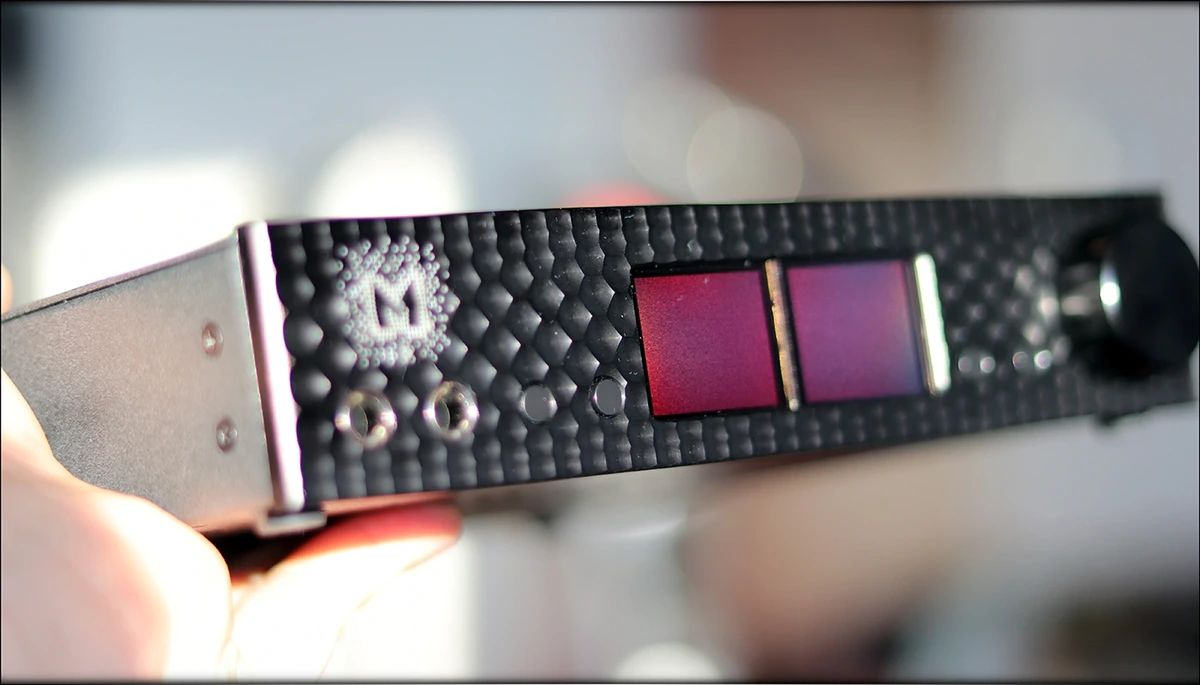 At the back of the device, you will find two XLR outputs, two RCA outputs, and two RCA inputs, and AES Input, an SPIF Input, WCK In and out, a phono ground the USB input, the optical input, and a trigger input (for having Brooklyn DAC+ chain start with other equipment). 

In terms of power, you can rely on Brooklyn DAC+'s built-in power supply, by using a cattle plug, or you can use an external LPS (Linear Power Supply), as it has a 12V input power port. 

I have tested that power input with a less expensive iFi iPower of the correct voltage, and I noticed no degradation in sound, but I also plan on reviewing an LPS power solution for Mytek Brooklyn DAC+ in the future. 

Now, the main plugs that I have been using have been the RCA inputs, RCA outputs, the USB and Optical inputs, and the Headphone outputs at the front of the Mytek Brooklyn DAC+.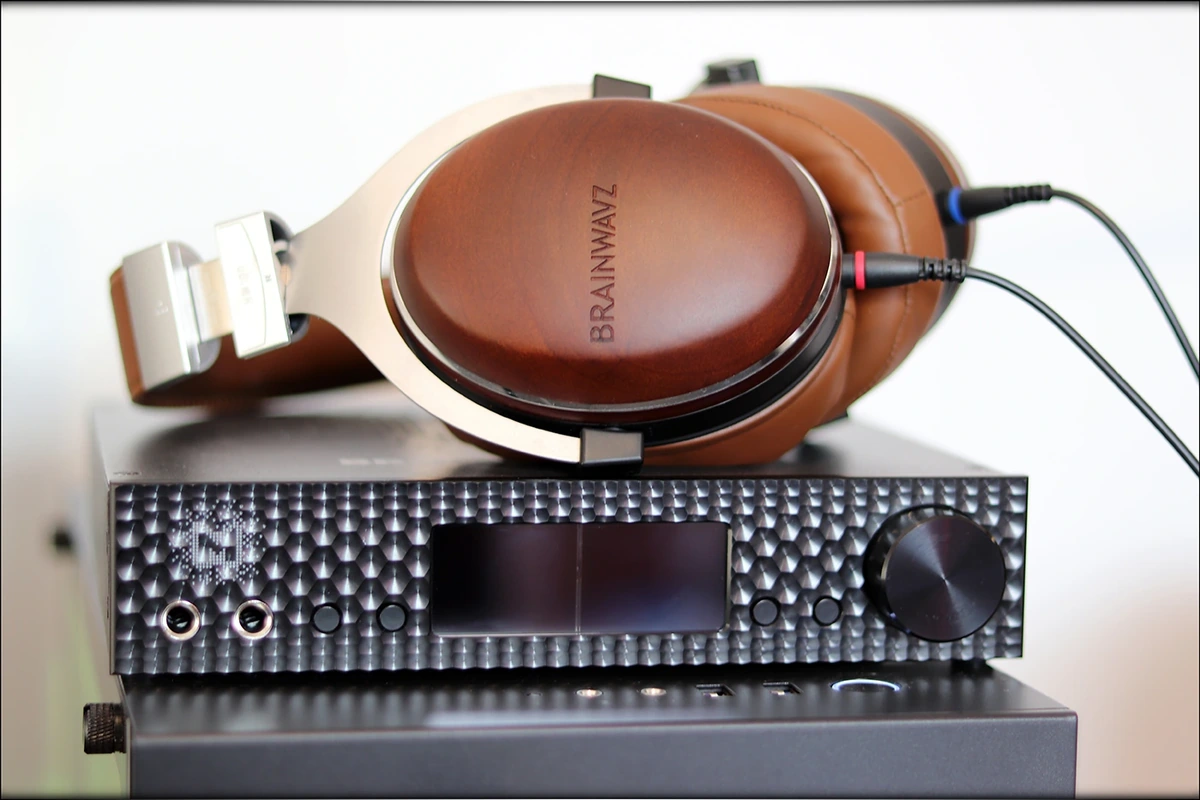 Since I had access to both RCA inputs and RCA outputs, I could conduct extensive testing on both the DAC part of the Brooklyn DAC+, by using it as a standalone DAC, and giving its line out signal to an external amplifier, but also as a standalone amplifier, by using its RCA input, feeding it from something like the M2Tech Young MK III DAC, and using the headphone output on Mytek Brooklyn DAC+. More about the sound of each section in the sound quality part of this review.  

Now, Mytek Brooklyn DAC+ not only has ports and usage scenarios of pretty much any music lover under the sun, but it also has some really handy settings. You can select one of its inputs, you can select the main output, or you can have Brooklyn DAC+ output to both its headphone output and its RCA Line Out, without even having to worry about any kind of signal degradation, you can select between positive and negative phase, you can select between digital and analog volume controls, you have settings for the display, and something rather important, you can trim the gain, basically limiting the unit to play below its maximum volume potential. This can come in really handy if your headphones or amplifier can't take the full power of Brooklyn DAC+ and if you're guilty of often turning the volume wheel a bit too high. 

I left a good part towards the end of this part of my review, but Brooklyn DAC+ can also decode and play MQA files, making it truly a versatile flagship, even for those who prefer to rely on Tidal rather than on their own collection of CDs. 



Overall, Mytek Brooklyn DAC+ is brimming with settings, possibilities and usage scenarios, there are so many things you can do, and it opens so many doors, that I consider it an essential DAC/ Headphone AMP, if you want to have something that will last for years. 

Truly, Brooklyn DAC+ reaches the golden standard for its build quality, aesthetics, and for its functionality, it is exactly what a proper flagship DAC/AMP should be. 



Sound Quality

Starting with the sound, you will notice that Brooklyn DAC+ is huge. Not just wide, but also deep, with an excellent instrument separation. A close friend always had a saying that I will repeat when reviewing equipment that meets this criteria "true music and true happiness exists where analytic meets musical, where the detail is so insane, it is real". In this sense, you immediately notice how detailed and clear the sound of Mytek Brooklyn DAC+ is, but that's once again, not what impresses the most, that is the dynamics. I didn't even know myself to be that much of a dynamics fan before testing Brooklyn DAC+, it simply redefined what music means to me, now I seek those dynamics with every other source, it is insane what being subjected to a really amazing sound can do to both your tastes and to your perspective. 



Overall, the signature of the Mytek Brooklyn DAC+ can be described as natural, rich, deep, wide, clear, punchy, dynamic, detailed and above everything, outstanding. 

The bass is extremely deep and goes as low as you can imagine. Don't let the ESS DAC chip fool you, Brooklyn DAC+ has a really rich and deep bass experience, it can rumble, and it can rumble with detail, precision and impact. Headphones that would otherwise make other sources cry, are not an issue for Brooklyn DAC+, and regardless whether you're rocking one of the hardest to drive headphones in the world, like HE6SE from Hifiman, or if you're rocking something like a high-end IEM, like Da Vinci X from Clear Tune Monitors, you'll notice not just the impact, but also the depth and clarity of the bass of the Mytek Brooklyn DAC+.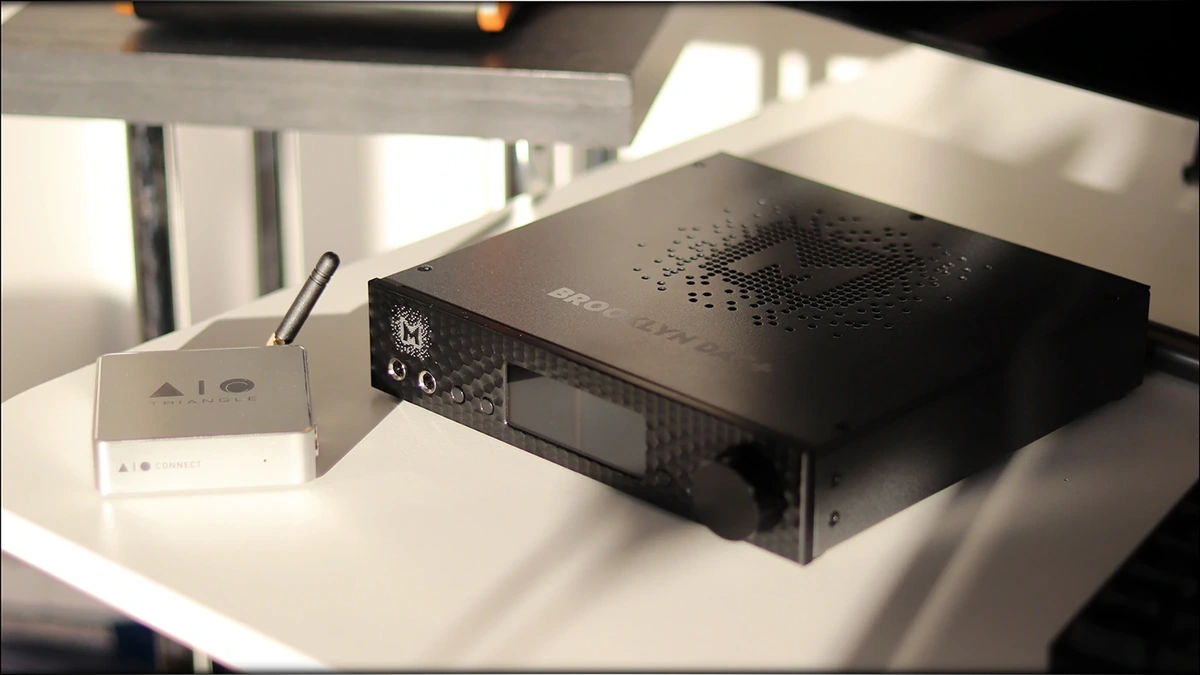 Since I've used it for quite a long time before writing this review, I'm also very confident to say that the midrange has to be one of the most natural and effortless you could ever hear. But it is also rich, natural, and the overall sound feels alive. There's no coloration I can detect, and the soundstage width goes way above what I'd normally consider, well, normal. The soundstage doesn't get spread out, as the instrument separation is at the level, where everything can easily be described apart from the other instruments, but everything still plays beautifully together. You're going to also have to pick up your jaw from the floor when you hear what true dynamics sound like. This is a real story, because I actually am using the Brooklyn DAC+ as my main desktop DAC/AMP, and I was listening to something most readers may not even consider interesting, but using HE6SE, I was playing a bit of starcraft right the night before I wrote this review, and I had to take my headphones off at least 5 times because I could hear some things around me that I suspected were coming from my room, the details that this pairing resolved were simply too good to be true. 

The dynamics of the Brooklyn DAC+ are at the level, where, a song that I knew for ages, like System Of A Down – Nuguns, a song that's normally not that dynamic, sounds so real that if you close your eyes, you can literally see the fingers on the strings, especially during the solo. 



You really need to hear what this kind of dynamic does to classical music, when a large orchestra can really frighten you with the size, the depth, and how real it can sound. Even a smaller and a simpler classical composition can really leave you out of breath, and here I'm even talking about poorly recorded tracks, everything simply has emotion and true depth. At one point, I was trying to focus on writing and working on my daily job, which is fun, but then a really complex orchestra came up, and a strange shiver ran down my spine, making me stop all work and just focus on that one song. It's been a pretty long time since anything made me really just forget and want to listen more, and Brooklyn DAC+ really managed to do that.

The treble of the Mytek Brooklyn DAC+ is also really rich, detailed, and adds enough sparkle to make anyone's day much more interesting, but without crossing into the world of harsh or bright. There's a certain beauty when the treble manages to be rich and well-extended, while still being natural. I never thought of myself of a listener who's sensitive to grainy treble, but man, Brooklyn DAC+ really made me appreciate what a grain-free, yet detailed and truly resolving treble can be. 

Overall, if you're looking for a wide, dynamic, punchy and proper flagship sound, then you should totally check out the sound Mytek Brooklyn DAC+, you really really won't regret. 

It goes without saying that Mytek Brooklyn DAC+ easily reaches the golden standards I had before, and redefines what a proper flagship DAC/AMP should sound like. 



Desktop Usage 

Now, the desktop usage of Brooklyn DAC+ is also quite excellent. 

First, it has a lot of inputs, making it really easy to connect to a computer, Streamer, even a portable player. You have settings both inside the Mytek Driver but can use the remote to set the unit directly. The little display is beautiful, but non-obtrusive, can be set to shut down quickly, and you can turn off the Mytek Logo, so the actual unit will never get in your way. 



The unit is not large, but it stays pretty stable on my desk. The design is also beautiful and will compliment literally any desktop setup, and if you know me, you know that I'm a fan of high-end gaming setups, having completed a professional gaming build, so I can easily recommend Mytek Brooklyn DAC+ to gamers as well as music lovers looking for a pretty sexy and sleek device. 

There are also, the two 6.3mm outputs, that can be combined using an adapter, to make Mytek Brooklyn DAC+ drive either two sets of headphones, or one set in balanced mode, providing the mind blowing 6W of power, and here we're talking about some proper power. 

The Brooklyn DAC+ unit doesn't get hot during usage, but can get barely warm, and if you're using an LPS, or a linear power supply, the unit itself doesn't seem to generate any additional heat, which is quite nice. 

Overall, it is easily well made and well designed to be a desktop DAC/AMP, it has a very responsible footprint, it looks pleasing, aesthetically, and you can always rely on it, regardless what and how you're trying to drive. 



Comparisons

Given its rather steep price, I have to compare Mytek Brooklyn DAC+ to the best, or at least to what I already reviewer, or will review, and which I are truly just as outstanding. For this purpose, I have chosen M2Tech Young MK III DAC, Wells Audio Milo Amplifier, and iBasso DX220 + AMP7 DAP. I know some of those devices are rather complementary than direct competitors, but from my short tests, Brooklyn DAC+ sounded better than something like the RME ADI-2. Unfortunately, ADI-2 was not available for long enough so that I could make a proper comparison, so instead I'd recommend going with Brooklyn DAC+ all the time between the two, Brooklyn had a wider soundstage, better dynamics and better overall details / definition, but again, this was in a few short tests.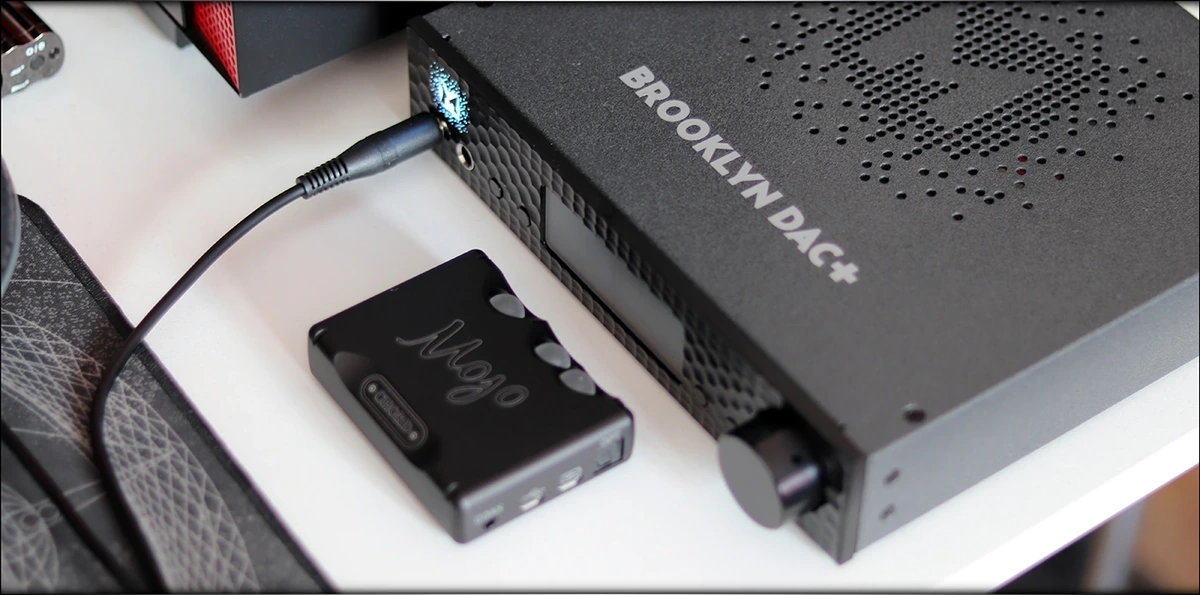 Mytek Brooklyn DAC+ vs M2Tech Young MK III – Starting with a really worthy competitor, Young MK III is a standalone DAC, but a very well regarded one, which makes a little bit of comparison fun. For the purposes of this test, I have used Brooklyn's Line in, comparing both its built-in DAC, with Young MK III, using the headphone Amplifier built in within Mytek Brooklyn DAC+. I have also tried connecting both to Wells Milo, as standalone DACs, but switching in that situation took a bit longer, but when using Mytek's built in DAC, I could do really easy ABX tests, volume matched. As far as a proper comparison goes, I'm willing to say that they are pretty close in performance, Young MK III is really awesome in this respect. This being said, my understanding is that both Brooklyn DAC+ and Young MK III can sound better if using a Linear Power Supply, which I will work to acquire and review in the future. If I was to call any differences between the two in their current state, sonically speaking, Young MK III strikes me as slightly more liquid, where Brooklyn DAC+ seems sweeter, the midrange is slightly more detailed, where on Young MK III it is slightly more liquid and musical. The soundstage expands insanely on both units when both are used as DACs, but Brooklyn DAC+ can get a touch wider, where Young MK III gets a touch deeper than it gets wide. Overall, Young MK III feels slightly more forward, which may be why Brooklyn DAC+ feels wider, you can hear a bit more background information with Brooklyn, it simply manages to render a bit more. I need to insist on how small the differences are though, you are really going to have a hard time figuring them out, unless you are using ABX tests and doing a lot of those, properly volume matched, which indicates that both DACs are excellent, both are great purchases, the biggest difference being the absolutely outstanding headphone amplifier that is embedded within Brooklyn DAC+, and the fact that Brooklyn DAC+ has slightly more settings and useful configurations possible than Young MK III. 

Mytek Brooklyn DAC+ vs Wells Audio Milo Amplifier – Wells Audio Milo is a large amplifier that really goes for a different overall aesthetic approach from the good old friendly Brooklyn DAC+, where Brooklyn feels like an absolutely beautiful device made to be sleek and to not stand out from a modern desktop, while Milo looks more like an alien piece of technology, like a tower you come to for answers, and will surely change your desktop and overall room aesthetic. Milo has more power than Brooklyn, at least on paper, but in the actual power and control during my tests made Brooklyn actually the winner in terms of raw power. When it came to driving He6SE from Hifiman, which is the hardest to drive headphone I own, Brooklyn DAC+ offered a much more controlled and deeper sound. Ironically, with something like Verum One, which is an ultra-low impedance Planar Headphone, milo offered a really sweet and clear pairing, it offered slightly better detailed and felt more like the McIntosh MHA 150, which is a pretty heavenly match made for Verum One. It is interesting, that an amplifier costing the same money that Brooklyn DAC+ costs, can't directly be said to be better than Brooklyn DAC+, rather, each does something beautifully well. Brooklyn DAC+ manages to expand its soundstage way across what you imagine possible judging it by its small size, Brooklyn is rich and full, deep and dynamic. With Wells Milo, you get a slightly different sound, more Tube-like, sweeter, more musical, more romantic, less focused on the ultimate detail and resolution, and more focused on musicality, yet still being pretty much as detailed as Brooklyn DAC+. When considering Brooklyn DAC+, you can always consider using it with an external AMP, since it has one of the clearest and cleanest line outs, with the same beautiful sound as its headphone output. 

Mytek Brooklyn DAC+ vs DX220 AMP7 Portable Player – When it comes to DAPs, or Digital Audio Players, you will know that someone is talking a serious game when their portable DX220 goes into the comparison chart with a full blown flagship desktop DAC/AMP, but then, is it so? Well, it usually wouldn't be, Brooklyn DAC+ manages to really demonstrate why you'd want a full blown desktop DAC/AMP, but DX220, when paired with the AMP7 from iBasso manages to sound absolutely heavenly. It is so good, that I consider DX220 to be a mini-Brooklyn, one to take for portable usage. You hear that it is never about the DAC chip implemented, but about the implementation and circuit design itself, but with Brooklyn DAC+ and with DX220, they actually do rely both on excellent implementation, for the space and power of the device, so DX220 has the same full blown desktop 9028 PRO DAC as the Brooklyn DAC+, and both have managed to implement them really well, but let's keep in mind that DX220 is a portable, while Brooklyn is a full blown desktop DAC/AMP. Now, onto the most important aspect, the sound. DX220 + AMP7 feels like it has the dynamics, power, control, depth, and details of Brooklyn DAC+ in a mini shape, Everything feels lively, juicy, emotional and clear, but also portable, and it is clear that Brooklyn DAC+ is better, but whenever I go with DX220, when I'm on a walk, especially with headphones and IEMs that can be driven by DX220 and AMP7, like HIFIMAN sundara, or Clear Tune Monitors Da Vinci X, both of which are favourite of mine for portable usage, I feel almost like I'm having a mini Brooklyn DAC+ in my pocket. Of course, when I get back home, I can tell that Brooklyn DAC+ has a wider soundstage, even more control, better textures and details, but DX220 + AMP7 gets so close, it is insane. If you end up getting Mytek Brooklyn DAC+ and if you'll start to desire for a portable that has a really similar level of dynamic, detail and overall signature, you should totally check out DX220 and AMP 7 from iBasso, they did some crazy magic in there, and although it really isn't quite at the level of Brooklyn DAC+, it surely makes up for an awesome portable Brooklyn DAC+. 



Pairing 

Since Mytek Brooklyn DAC+ is currently a magical device, I'll be pairing it with other magical headphones and IEMs as well, for this review. As such, I have chosen Da Vinci IX from Clear Tune Monitors, Hifiman Arya, and Kennerton Thror as the main pairings to talk about. You can be sure that it also sounds magical with anything, from the little Sundara that I also love, to MW60 from Master Dynamic, and to other IEMs, like Beyerdynamic Xelento or Acoustune HS1650CU.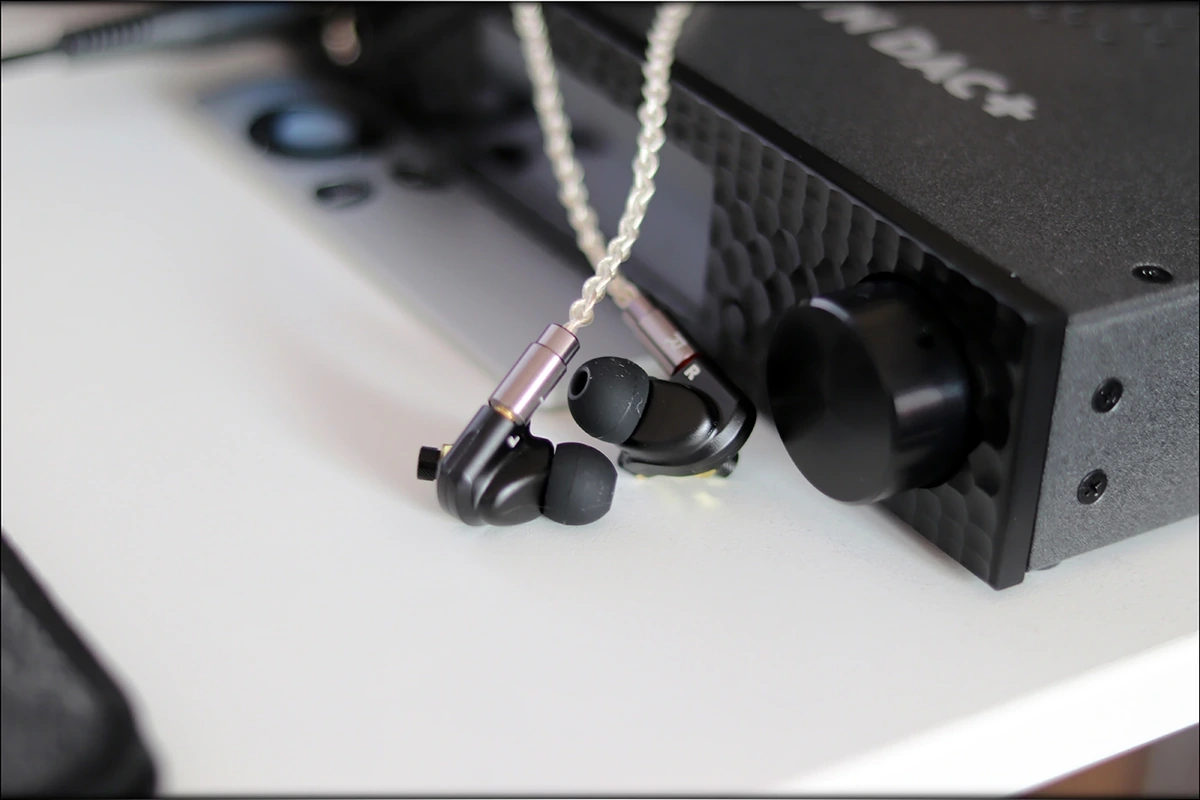 Mytek Brooklyn DAC+ + Clear Tune Monitors CTM Da Vinci IX – This is clearly a strong start, because Da Vinci IX has been one of the best musical IEMs I heard. It is so good, that when I heard this pairing, I immediately knew this was going for sweetness, warmth and musicality, yet with so much detail that you know there is a sweet spot out there where music meets detail, where you have best of both worlds, both musicality and a revealing sound. The soundstage is also speaker-sized, not IEM nor Headphone-sized, but actual speaker-like. The emotion is as good as if I was sitting in the studio with every artist, plug in some classical, or huge orchestra, and you can really hear every single detail that has to offer. I simply haven't seen an IEM do both musicality, but also details and clarity so well before, I'm amazed by what this pairing can do for music. 

Mytek Brooklyn DAC+ + Kennerton Thror – Kennerton Thror is a magical-looking headphone, and although not the most comfortable one out there, as they are a bit tight and heavy, they surely know how to play some music, especially how to sound correct and natural, how to have the depth and speed, yet the depth and clarity a proper planar should have. The soundstage really knows how to expand in every direction, including how to be deep and layered, and the overall impact is as amazing. Overall, I can say that you could pick this one for both music enjoyment and music production as well, in this pairing you hear music, but you also hear everything, yet it is impressive because it is emotional, and clear, clean, crisp. 

Mytek Brooklyn DAC+ + HIFIMAN Arya – Arya is one for those who love a slightly moe neutral approach, where Thror was on the more lush and rich side of things, Arya is clearly aimed at those looking for more true neutrality. The soundstage of Arya is simply unparalleled, they have a soundscape. But, while I said the very same thing about HD800 from Sennheiser, but here's the thing, with Brooklyn DAC+ + Arya you don't get just the size of the soundstage, you also get precise instrument placement, separation between instruments, with HD800, it always felt like the soundscape kind of drawn out of the image in every direction, with Arya you can hear that the sounds are wide, yet you can hear a better overall definition. To not turn this into an Arya vs HD800 comparison, I'll also say that the bass and control Brooklyn DAC+ has over Arya is absolutely incredible, you get what I could call a controlled sound. This will appear in my HE6SE review as well, but when you realize that Brooklyn DAC+ also has a similar level of control over Hifiman HE6SE, you really will think you're going crazy, HE6SE is the hardest to drive headphone that I had to date, yet Brooklyn DAC+ manages to pair with them effortlessly as well. 



Value and Conclusion

The value of the Mytek Brooklyn DAC+ may be a bit questionable to those who never heard it, not because it isn't worth every penny, but because if you're not used to high-end audio products, it may seem strange to spend so much on a DAC / Headphone Amplifier. But to put things end to end, you get not only one of the best DACs available on the market, but Mytek Brooklyn DAC+ has both XLR and RCA outputs, it has Optical and USB inputs, and it has one of the best headphone amplifiers already built in! This makes it really good value compared to what it has to offer, it does actually sound better than a 1000 USD DAC and a 1000 USD Headphone Amplifier together. Also, to place things in perspective, you can keep Brooklyn DAC+ regardless what upgrades you make to your audio system, it will still be relevant even years after you upgraded your speakers and headphones. On the other hand, if you don't have the money to spend, there are, of course, many other DAC/AMPs that provide good values, and which are more affordable, Mytek Brooklyn DAC+ being more of a state-of-art DAC/AMP that does actually sound like one.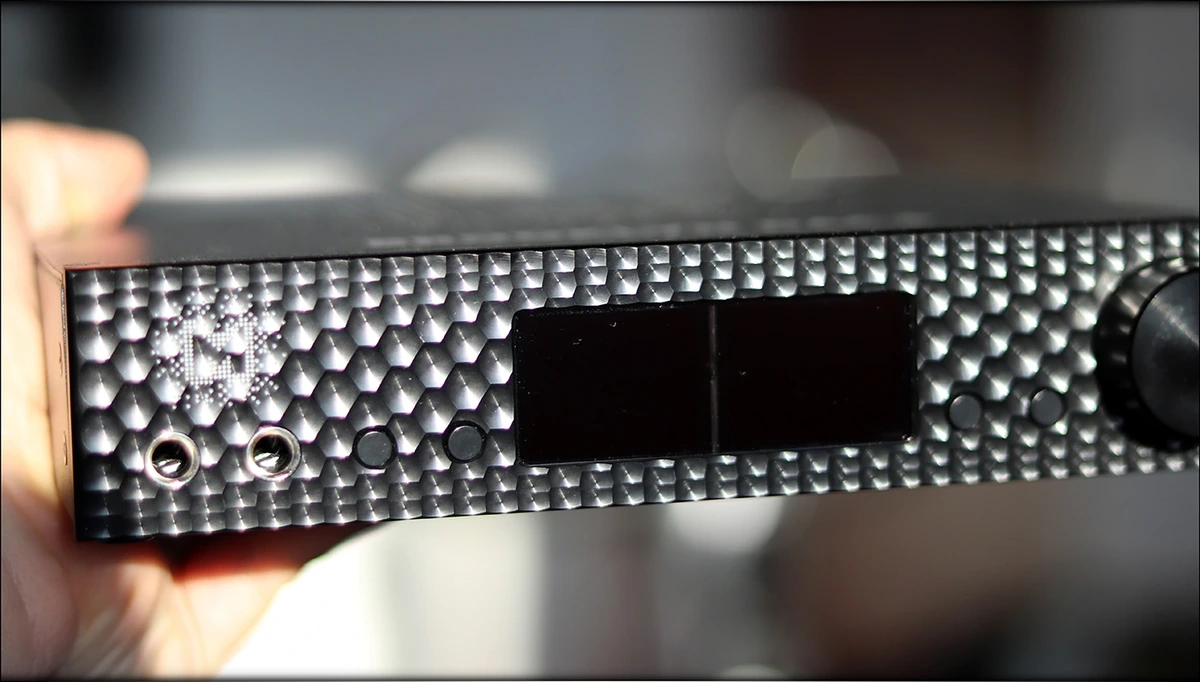 When I think that I had only good things to say about it, I find it funny, it is quite expensive, but it also really impressed me. And if you read other reviews I write, you will know that I complain quite a bit usually, especially when something has issues, so Brooklyn DAC+ really managed to deliver on all the promises, and also do much more. 

Starting with the package, you receive a pretty complete and cool-looking package. I'm always happy when I see a slightly more interesting package, because, although you'd think that some money went to that, it doesn't cost more than 10-30 extra USD to design a cool looking package, compared to the cost of a more simple cardboard one. And to add to it, I have like a little wall where I place the best packages I have, and having something more to add there makes me smile every single time. You also get a good selection of cables, and the unit is protected quite well during shipping. The apple remote included in the package is also really welcome, I never imagined I'd love one of these so much. 



The build quality and aesthetics of the Mytek Brooklyn DAC+ are much better than I expected, and for one thing, I really appreciate Mytek steering away from the already-tried formula of devices that look a bit too solid and too bulky, and the fact that Brooklyn DAC+ was designed to be more modern, more elegant, more edgy, and more sleek. A flagship device should best also look like one, and on this note, Mytek Brooklyn DAC+ really delivers. 

The functionality is awesome as well, you have all the inputs you could desire, along with a plethora of outputs, including some nifty tricks, like the fact that you can combine the two 6.3mm jacks in the front into a single Balanced jack for a mind blowing 6W of power (real clean high-quality power). You also have many settings that will come in handy, and a cute little display to browse the settings of the Brooklyn DAC+, in case you don't want to keep it connected via USB, or to a PC.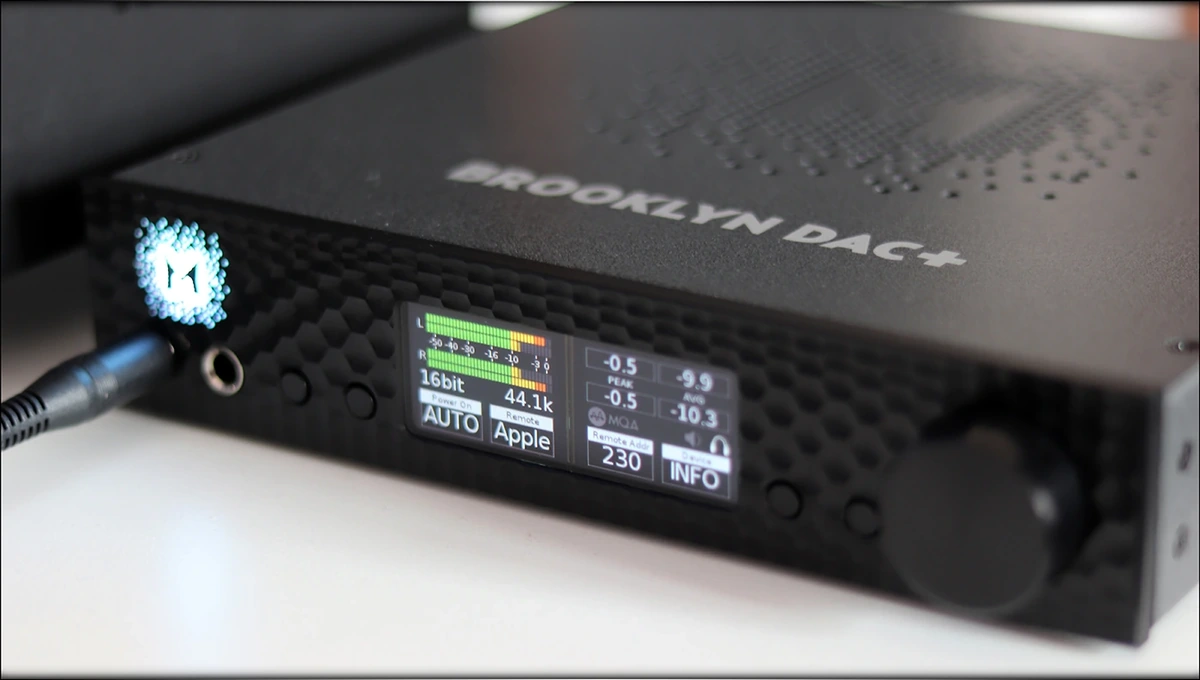 Then, there's the sound, that beautiful music it can create, the huge soundstage, the dynamics that are truly worthy of a flagship, the depth and the width, and the richness that a flagship DAC/AMP should have. The treble is also sprinkled to add excitement without becoming harsh nor sibilant, you get the sparkle, but it is how a high-quality, resolving treble should sound like, the sound is, if I dare call it like this, almost perfect. I don't believe in perfection, but if there was anything that managed to get close to perfection from what I tested so far, the sound of the Mytek Brooklyn DAC+ surely will impress every listener who will hear it.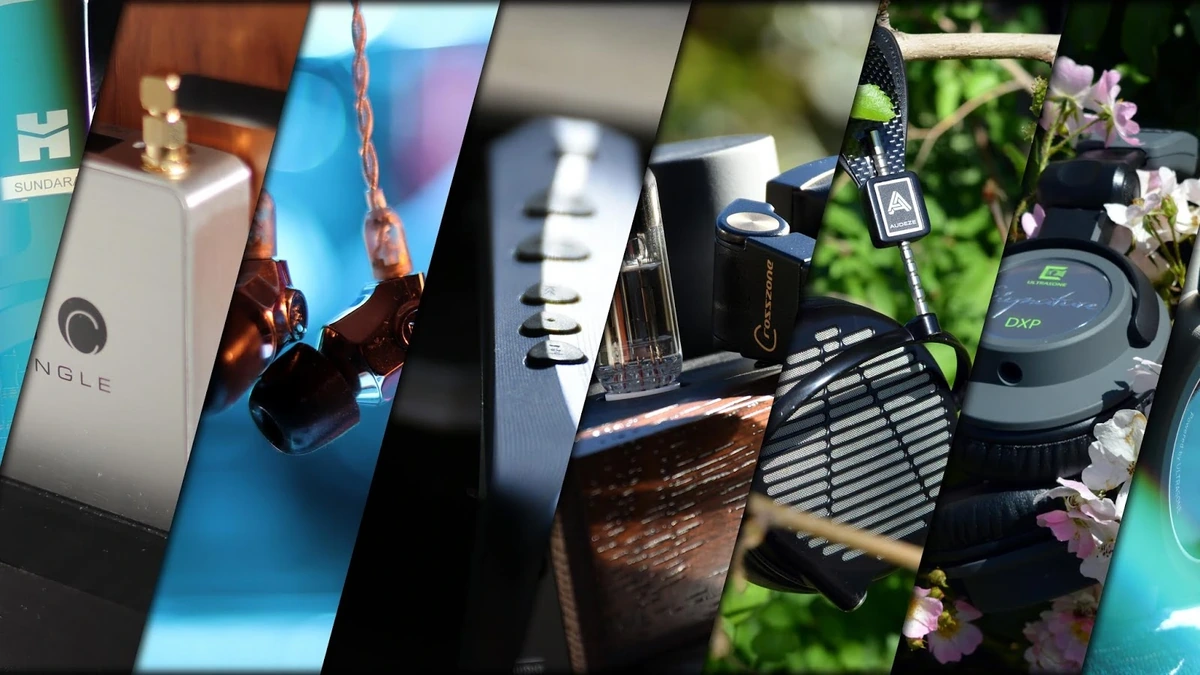 Given the excellent overall design, sonic quality, and abilities of the Mytek Brooklyn DAC+, it easily enters Audiophile-Heaven's Hall Of Fame, making it a truly lovely DAC/AMP to own, and one of the best ever designed in the entire world for its price range. 



At the end of the day, if you're looking for one of the best-looking, one of the best-sounding, wide, deep, dynamic, punchy and resolving DAC/ Headphone AMPs that is also able to drive really hard-to-drive headphones like HIFIMAN HE6SE, but to also control IEMs nimbly, and which can also act as a high-end DAC in your stereo system, and which even has MQA decoding abilities, you should absolutely check out Mytek Brooklyn DAC+ for an unforgettable experience in what a true flagship looks, acts, and sounds like. 
Product Link
You can purchase your Mytek Brooklyn DAC+ from www.amazon.com here: https://www.amazon.com/Mytek-Brooklyn-Digital-Analogue-Convertor/dp/B07JHK6B9Q/
---
--- Please remember to stay safe, and always have fun while listening to music!---
 - If you have a dime to spare, please donate, and help us! It would make the day brighter for me and my wife- 
---
Full Playlist used for this review
We listened to more songs than those named in this playlist, but those are excellent for identifying a sonic signature.  I recommend trying most of the songs from this playlist, especially if you're searching for new music! The playlists are different for Spotify, Tidal and Youtube, and based on the songs I enjoy and are available on each!
https://www.youtube.com/playlist?list=PL_cjBXGmwSHSdGcwuc_bKbBDGHL4QvYBu
https://open.spotify.com/playlist/5J3oloz8Riy9LxEGenOjQ0?si=979ba4f082414be7
https://tidal.com/browse/playlist/330fd544-8e5b-4839-bd35-676b2edbb3d5
--- Contact Us ---





---