Upgrading A Classic – iBasso IT01S IEMs Review (CB12S, CA04, DC01)
IT01S is the upgrade of the classic iBasso IT01, which has been one of the most recommended IEMs in the very crowded price range of 100 USD. This being said, IT01S has been launched at a higher price, and it is meant to be an upgrade to the original, being priced at 200 USD, so its direct competitors would be Dunu Falcon-C (220 USD), FiiO F9 PRO (150 USD), and Shozy CP (165 USD). Reviews of CB12S, CA04 and DC01 also included in this full review. 
Introduction

iBasso is one of those companies you know you're going to get a really awesome product from, regardless of what you order, and this has already been a tradition with them, starting with their luxurious DX200, then the warm and musical IT01, and then the flagship DX220, which has been one of the best DAPs I've ever tested, and right now I'm quite sure I can safely call it the best overall DAP of 2019, if you're looking for a flagship (since even iBasso themselves, as well as FiiO have quite a few interesting DAPs if you're looking for a budget option). You simply shouldn't expect to have issues with iBasso DAPs, but if it happens, don't worry, they have your back and will repair, fix, and take the lead in giving you one of the best customer support ever seen, making you want to stick with using their products as well as getting the new released, which are always interesting and welcome. 

It should be noted that I have absolutely no affiliation with iBasso, I am not receiving any incentive for this review or to sweeten things out. I'd like to thank iBasso for providing the sample for this review. This review reflects my personal experience with iBasso IT01S. Every opinion expressed is mine and I stand by it, the purpose of this review is to help those interested in iBasso IT01S find their next music companion. 
Product Link
You can always get your iBasso IT01S from www.amazon.com here: https://www.amazon.com/iBasso-Audio-DiNaTT-Dynamic-Earphone/dp/B07LBKC35Y/
Packaging

First things first, let's get the packaging out of the way: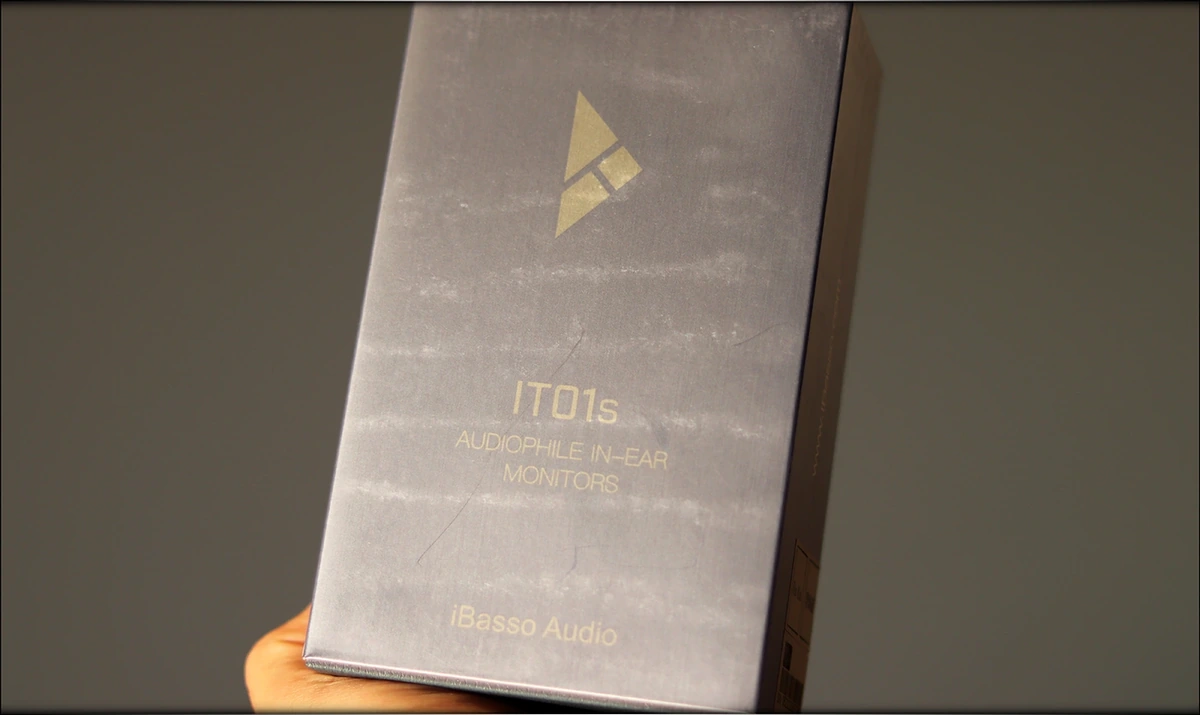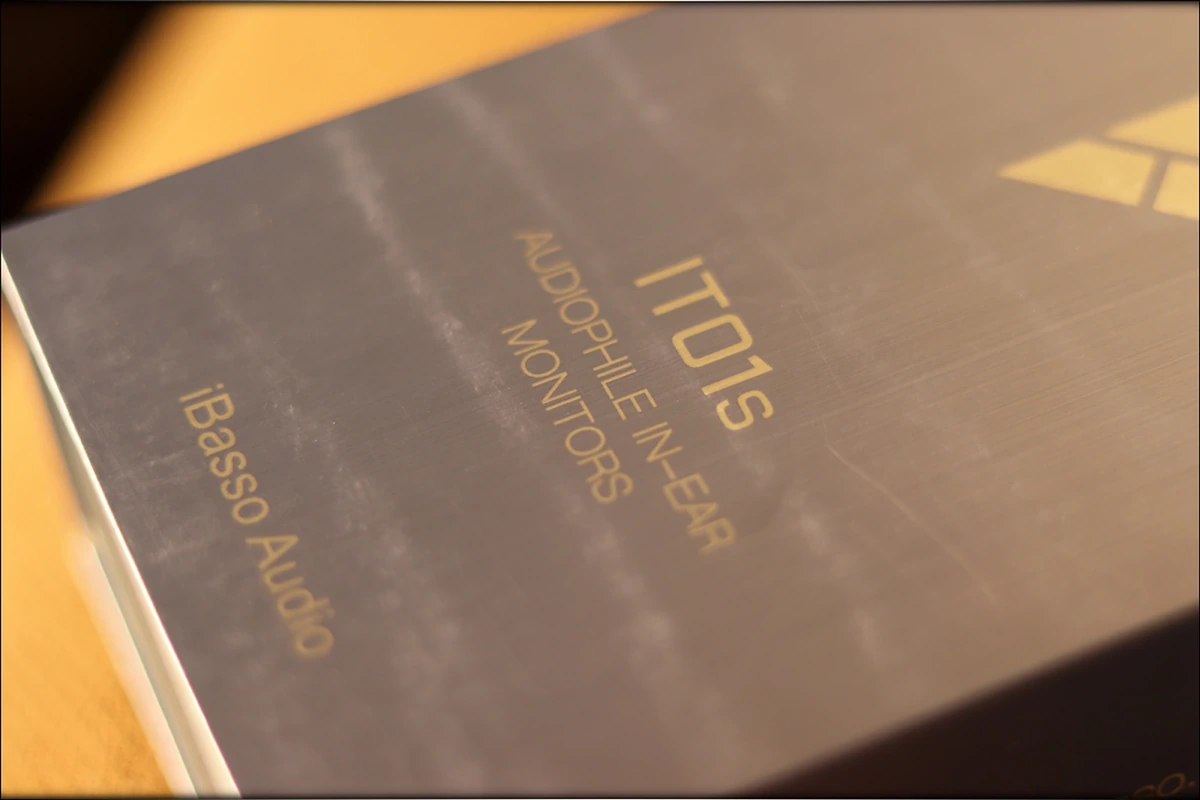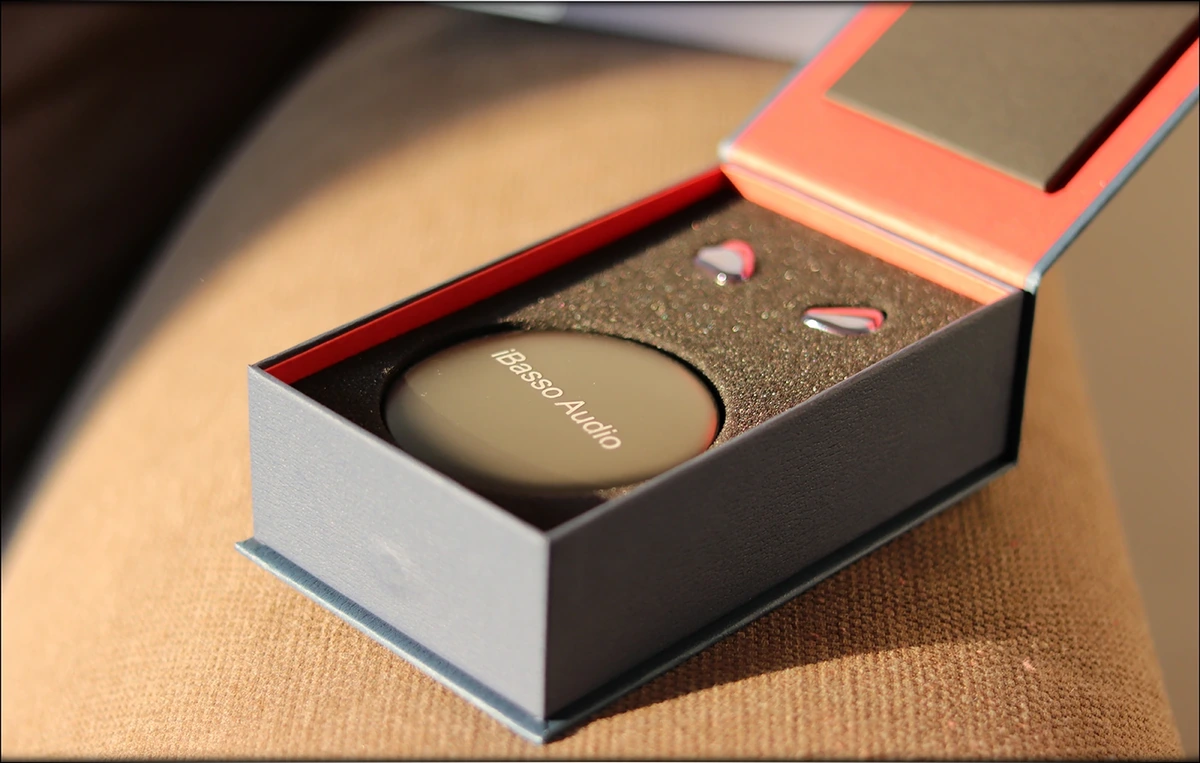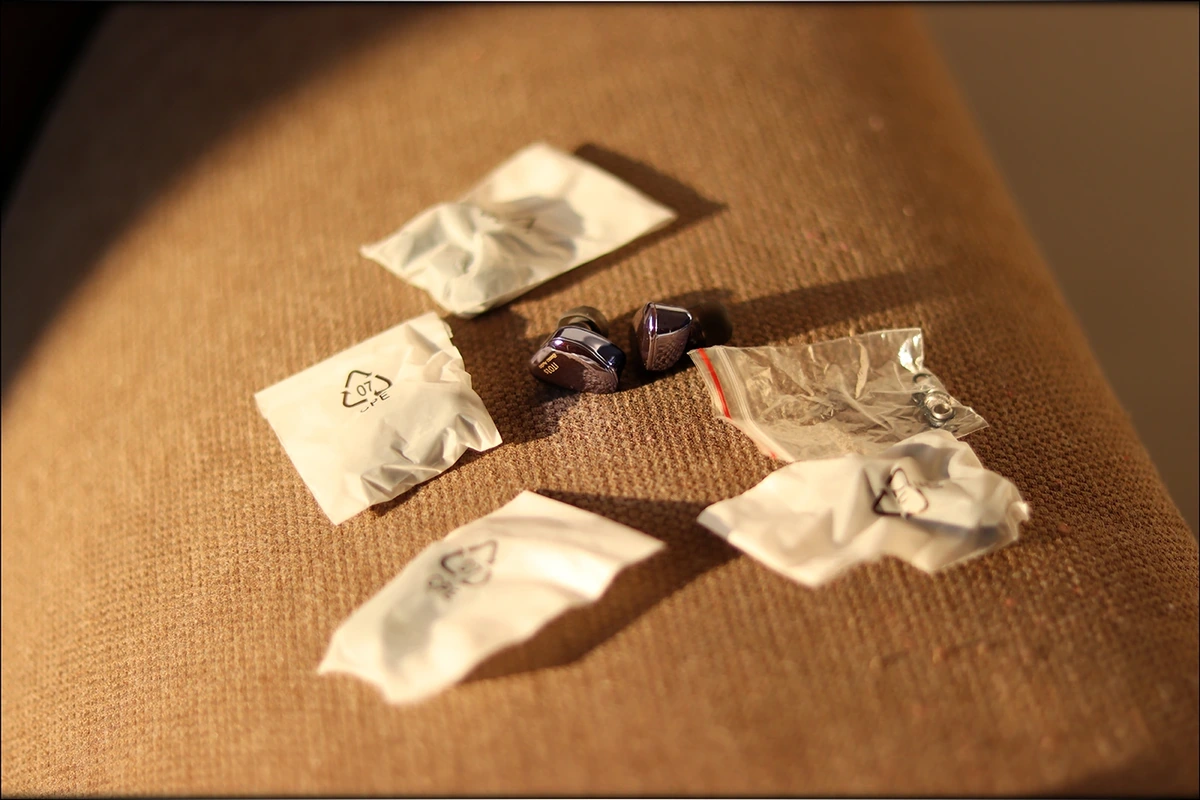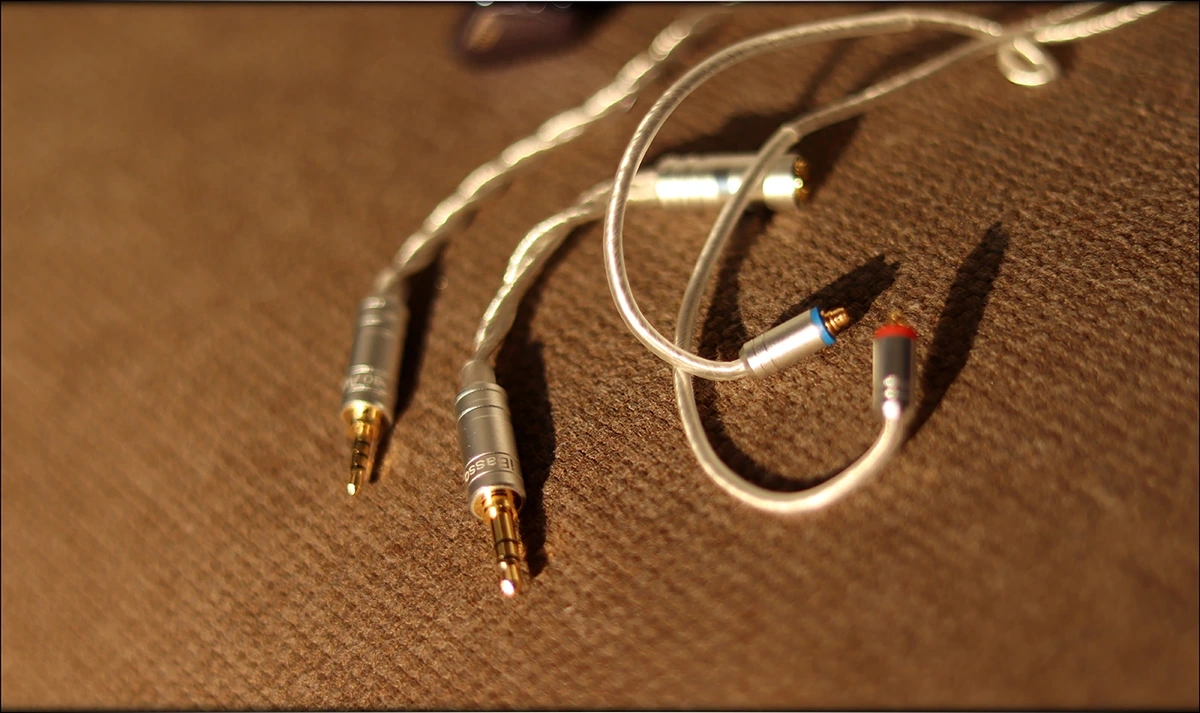 I haven't had the chance to write a lot about the package for many products, but happily, iBasso kept their tradition of including interesting and all-inclusive packages with their products. In fact, this is one of the best parts of their products, they always have such good packages that you won't be able to resist getting them. 

IT01S comes with the same carrying case as HIFIMAN RE2000 Silver, which is a much more expensive flagship. Furthermore, IT01S comes in a pretty sleek and stylish cardboard box, and they come with a large number of tips, including foam tips, and a spare set of filters. 

This is an interesting note that Paul from iBasso made himself, the spare filters do not change the sound, the are meant to replace the original grille filters, just in case they get clogged up with dust and debris. 

Overall, this is one of the nicest presented and boxed 200 USD IEM, and iBasso surely knows how to make a good first impression with their products. 
Build Quality/Aesthetics/Fit/Comfort

The build quality of IT01S is quite excellent, and they are not just made like a tank, they are also quite aesthetic and pleasing in design. If you've read my review of the original IT01, you probably know that iBasso knows how to make an IEM, and that having that over-the-ear wearing style means that you get no microphonic cables, and that iBasso IEMs have ventilation ports in general, so you'd expect no driver flex from their IEMs. 



The design and aesthetics of IT01S, at least in the color variant that I have, which is blue, are absolutely stunning. The small and precise fonts iBasso uses to engrave their IEMs is always a nice sight to behold, as well as the fine work and quality assembly of the IEMs. Even some flagship IEMs like IE800 from Sennheiser have some spare plastic and have less attention to how the IEM fits together, than this 200 USD gem, and you know iBasso does quality work if you analyse IT01S at a close sight. There is a gray version available out there as well, but the glossy blue version is the one presented in this review, and man I'm happy with the way they look. The glossy surface is a bit prone to fingerprints, but is also easy to clean. 

With IT01S, you do get no microphonic noise from the cables, and if you upgrade your cables to iBasso's own balanced cables, which are even softer than the default IT01S cables, you really get rid of all microphonic noise that could have ever existed. 

To add to the magic, iBasso still has their interesting default cable, which ends in a 2.5mm connector, and has a 2.5mm to 3.5mm adapter, so basically you have a default balanced cable, that can also work as a Single Ended Cable.

The passive noise isolation is also quite good, IT01S is no etymotic or all-BA IEM, having ventilation ports, but somehow they manage to isolate you well from the outside noise, enough for using them in Bucharest's busy subway or passing near construction sites without losing focus from your music. This doesn't mean that IT01S has driver flex though, and the way the ventilation ports are designed works well for IT01S, as they get zero flex and you don't have to worry about them in any way really.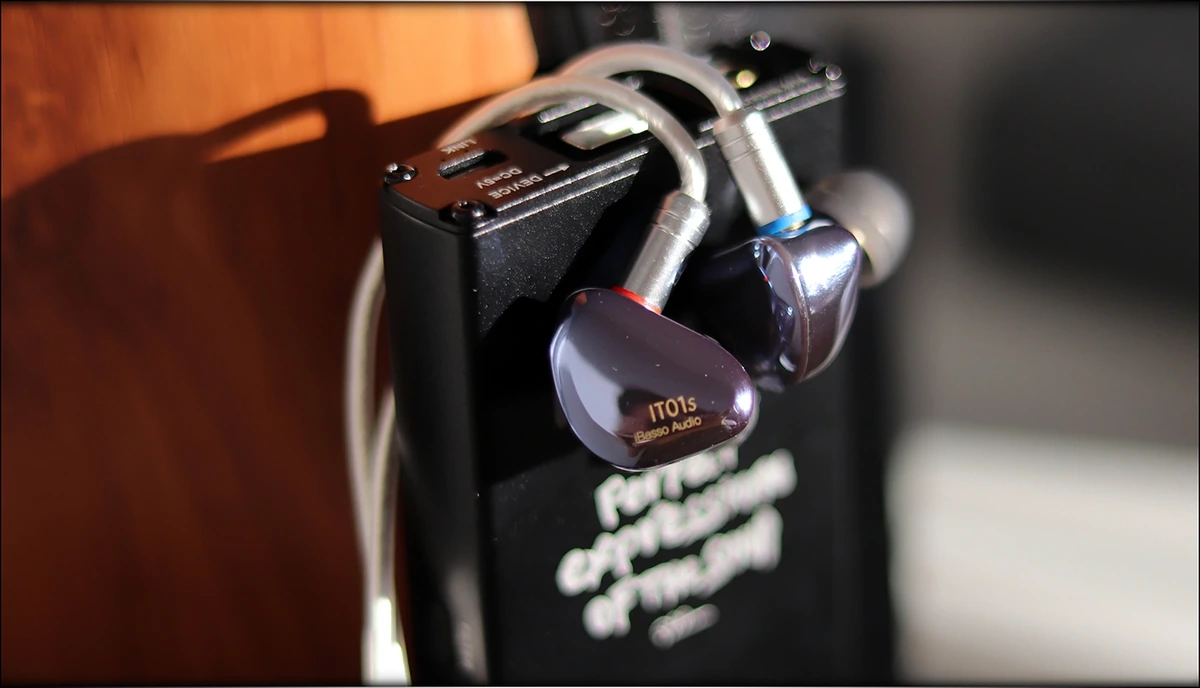 Tip rolling is a must with IT01S, and to get the best fit with them, you'll have to fiddle around and really try the tips that work for your ears, but once you get that fit, oh boy, you're in for a comfy experience. Being really easy to drive, IT01S gets loud even from a smartphone, and you don't need to invest in your source to get a good sound, but they do scale well with your source, if you want to squeeze their entire potential. 

The nozzle / wax grilles are detachable, and they rely on a screw mechanism, and since the wax grille is made of metal, you can also wash them, if the original set is to get clogged. It has been confirmed by Paul from iBasso that the grilles do not affect the sound, and that they are there to protect the drivers, being replaceable so that you can continue using the IEMs even if the original wax filters get clogged, not to change the sound. 

The carrying case is a tad small for holding the IEMs, especially if you'll use the default cables, but since the cables rely on high-quality MMCX connectors, you will be able to replace the original cables with something like iBasso's Balanced Cables, CB12 and CB12S which are thinner and occupy less space, also being more flexible and providing even better ergonomics than the already stellar default cables. iBasso's aftermarket cables also have a better sonic performance, usually defined by a smoother midrange, cleaner overall presentation with warmer and sweeter presentation.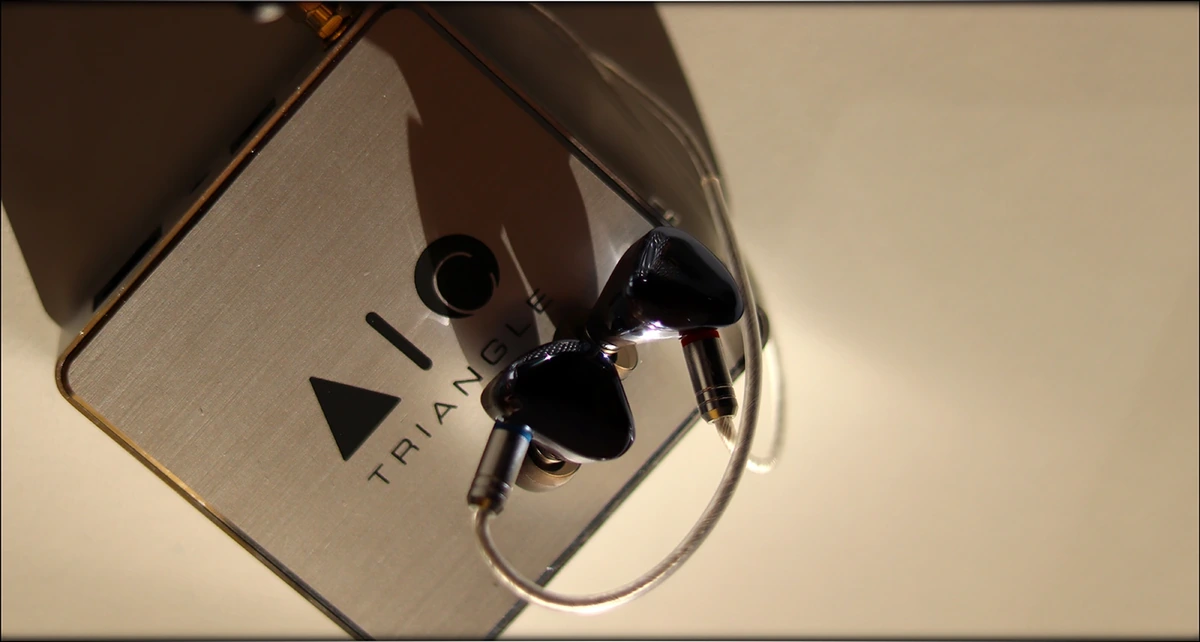 One little detail to note about their fit is that IT01S are designed with ergonomics in mind, but that they allow an over-the-ear wearing style only, and they work best for medium and large sized ears. Despite how tiny they look, if you have really small ears, I'd recommend testing before buying as they may not work with really small ears, having a somewhat thick and rounded body. This means that IT01S isn't exactly a sleeping IEM either, so don't expect to fall asleep while on a side, while wearing them, in case you were searching for an IEM to do that, but, they work well if you're sitting on a pillow and laying on your back. 

All in all, good build quality, good passive noise isolation, good comfort, no microphonics and no driver flex means that for 200 USD, IT01S has pretty much all the characteristics of a high-quality IEM that you can rely on. 



Sound Quality

Before I get to the sound quality of IT01S, I have to note that they do require some burn-in, and that I noticed the bass quality and quantity improving quite a bit after hearing them for about a week or so. I left them to burn-in at night, playing music at medium to medium-high volumes. I can't guarantee if the burn-in is a real thing, since I don't have a zero burn-in pair and a burned-in pair to check, but I remember thinking to myself that they didn't have quite enough bass, especially compared to the original IT01, which had a lot of bass and mid bass, and were considerably warmer, but after a while, IT01S seemed to open up and not only sound larger, but also have better bass quantity and impact.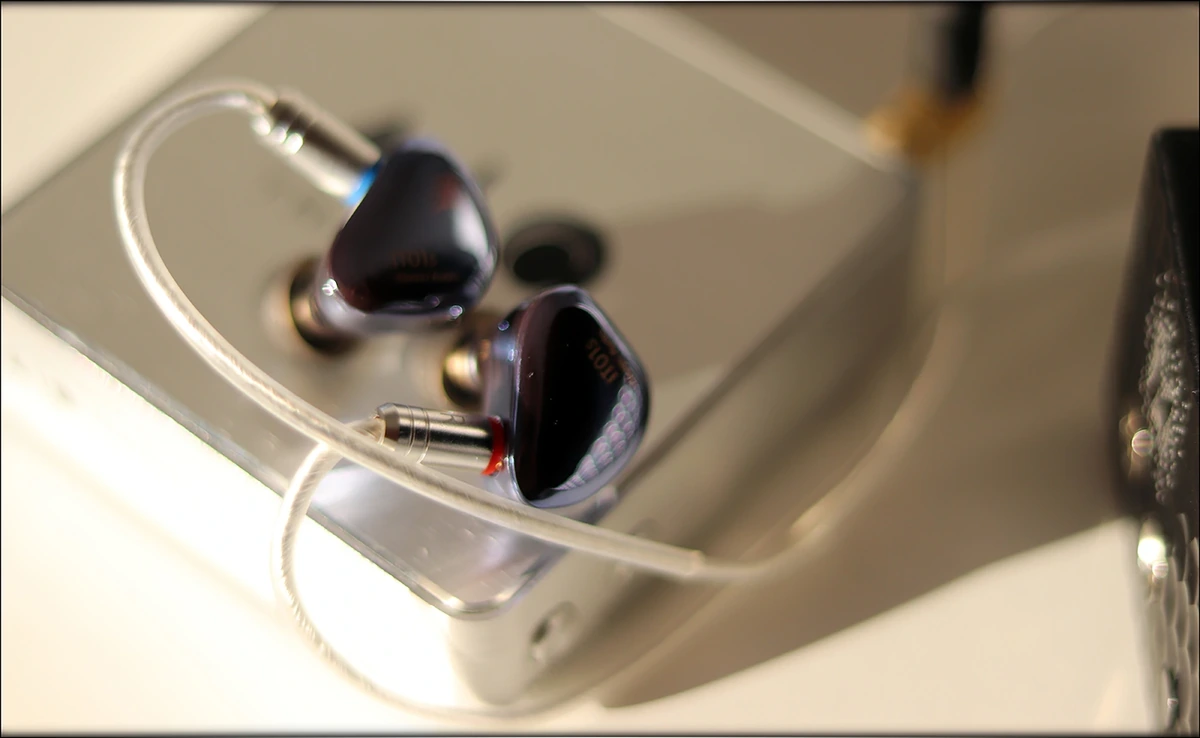 With that out of the way, after the said burn-in, the sound of IT01S is overall balanced, to slightly V-Shaped, with the midrange usually being pushed a bit in the back, compared to the more impactful bass and sparkly treble, but don't expect the typical V-Shaped signature with little midrange, as any voice played from IT01S tends to be sweet and have a good amount of emotion and presence. 

The bass is generally quick and has good texture, but it can also reach really low and deliver a good impact. The sub-lows are as enhanced as the midbass is, but, at least at first, it felt like the midrange was more forward than the sub-bass, which is why I suggested leaving them to play for about 100 hours before making the final judgement, somehow the sub-bass opened up nicely after a while and in the final tuning, or at least the signature I'd expect you to hear, you won't crave for more sub-bass nor for more mid-bass, everything being in good quantity. The punch and the rumble are both good with IT01S, and they do change a bit with the source, so make sure to pick something that they pair well with. 

IT01S is less warm than the original IT01, and I feel that this is somewhat of an upgrade, as the original was quite warm, and not as versatile as the new IT01S. The midbass doesn't bleed in the midrange, and the overall sound isn't thickened, although it has good body and corpulence. 

The bass also seems to scale up with source in terms of punch deliver and speed, and since IT01S has a pretty low impedance, having a source with a lower output impedance will give you a more coherent bass with a better low extension, than a source with a high output impedance.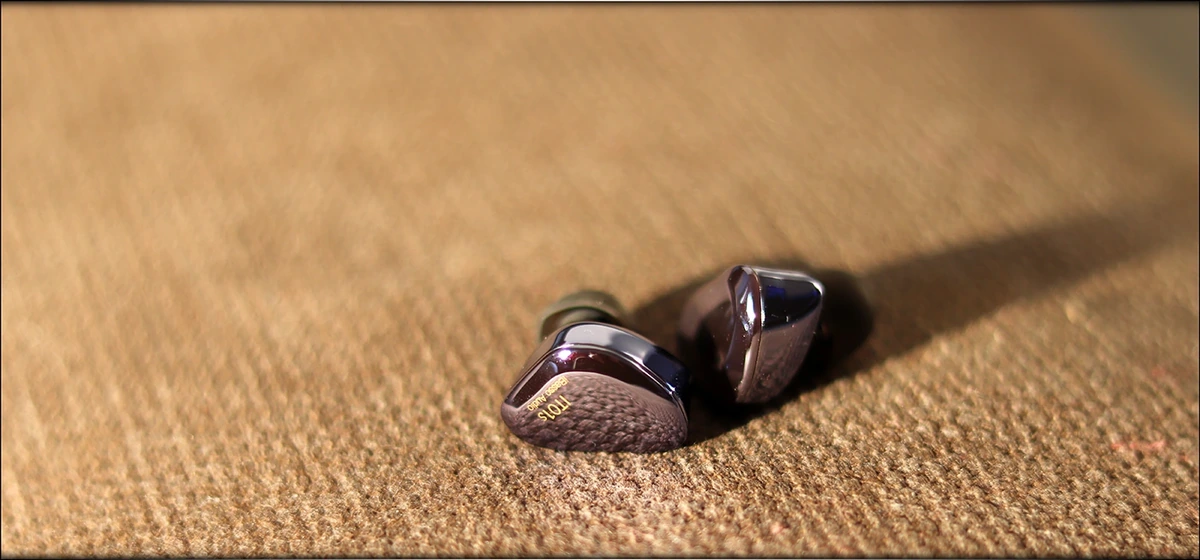 The midrange is generally sweet and has good presence, and with the wide soundstage that IT01S conveys, the sound can be said to be quite holographic, leading to IT01S having a neutral yet enjoyable overall presentation. There is more focus on the details than is on the micro-details, but for the price range, you get a good balance. The upper midrange tends to be slightly more elevated than the lower midrange, although this also varies a bit with the source, and IT01S can take EQ quite well if you enjoy their detail and speed, and want to make them darker or brighter. 

The treble has good sparkle, but is a natural kind, not the splashy type I usually search for. This being said, it has enough air for 200 USD, but isn't the most airy. This being said, the treble has the advantage of never being harsh or sibilante, and it isn't brittle either, so IT01S pairs well with both newer electronic music, as well as older, poorly recorded music. 

With a good dynamic as well, IT01S is a generalist IEM that works well with any musical style, and isn't centered around a single one, as I've been able to enjoy both rock and metal, pop and cabaret, electronic and progressive, opera and classical music through them. 



Portable Usage

In terms of portability, IT01S works quite well. Starting with a really good fit and comfort, good passive noise isolation, quoted to be at about 26 dB of passive noise isolation, and with a really easy drive factor for IT01S, you can expect to take them out for a walk and have zero things to worry about.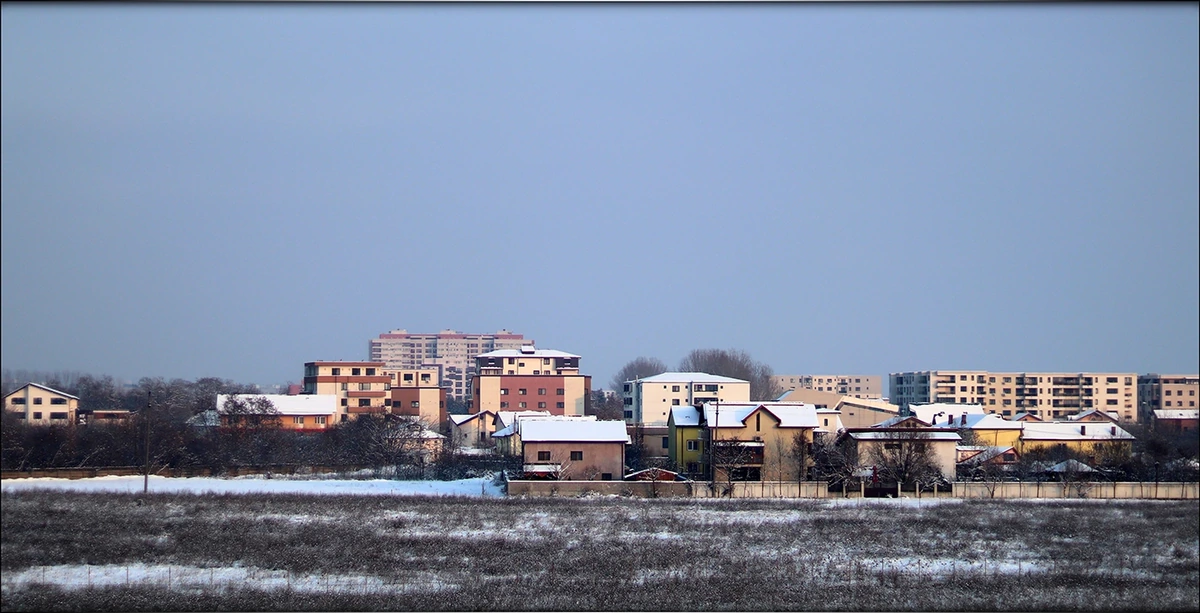 The included cable is not too thick, and you can always change the cables, thanks to the high quality MMCX connectors, and the carrying case included with IT01S will protect them while you store them in your pockets, although the case is a touch on the small side. This means both that you'll have to be a bit careful when placing them away, but also that you won't feel like they take a lot of space while you're out and about. 

The fact that IT01S is easy to drive means that you can use them with your smartphone, even with something like a low-power midrange Xiaomi phone, and still get a good performance out of them, but they scale quite well with the source, so if you have a high-end DAP lying around, like an iBasso DX220 or an iBasso DX120, or even a FiiO X7mkii, you will have a better experience with IT01S.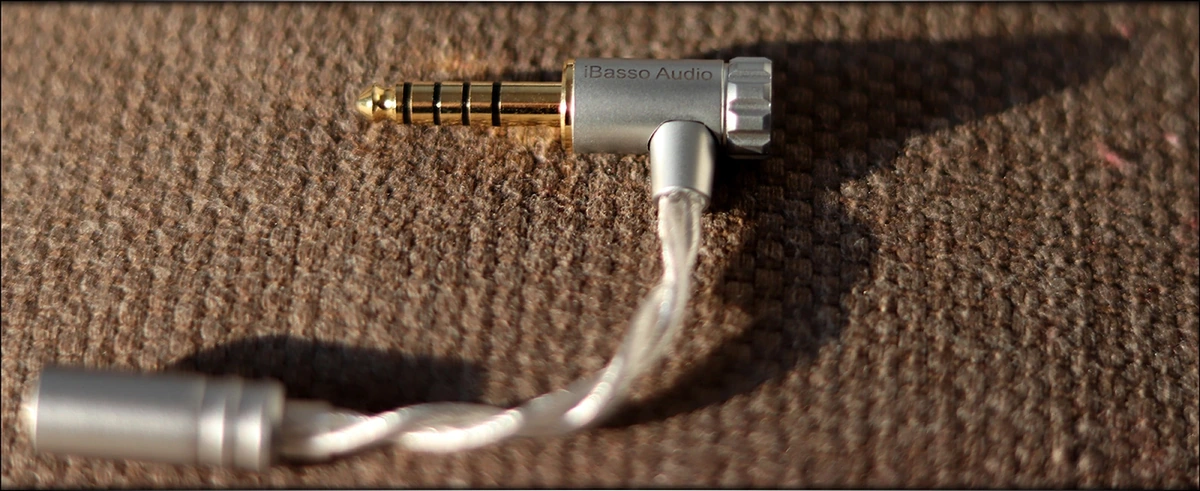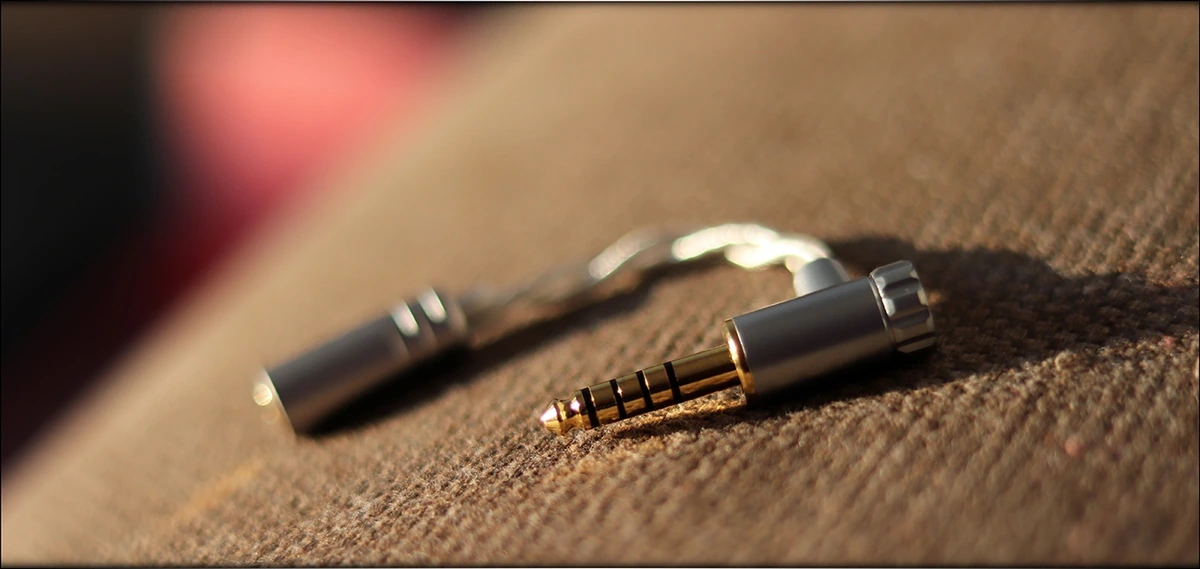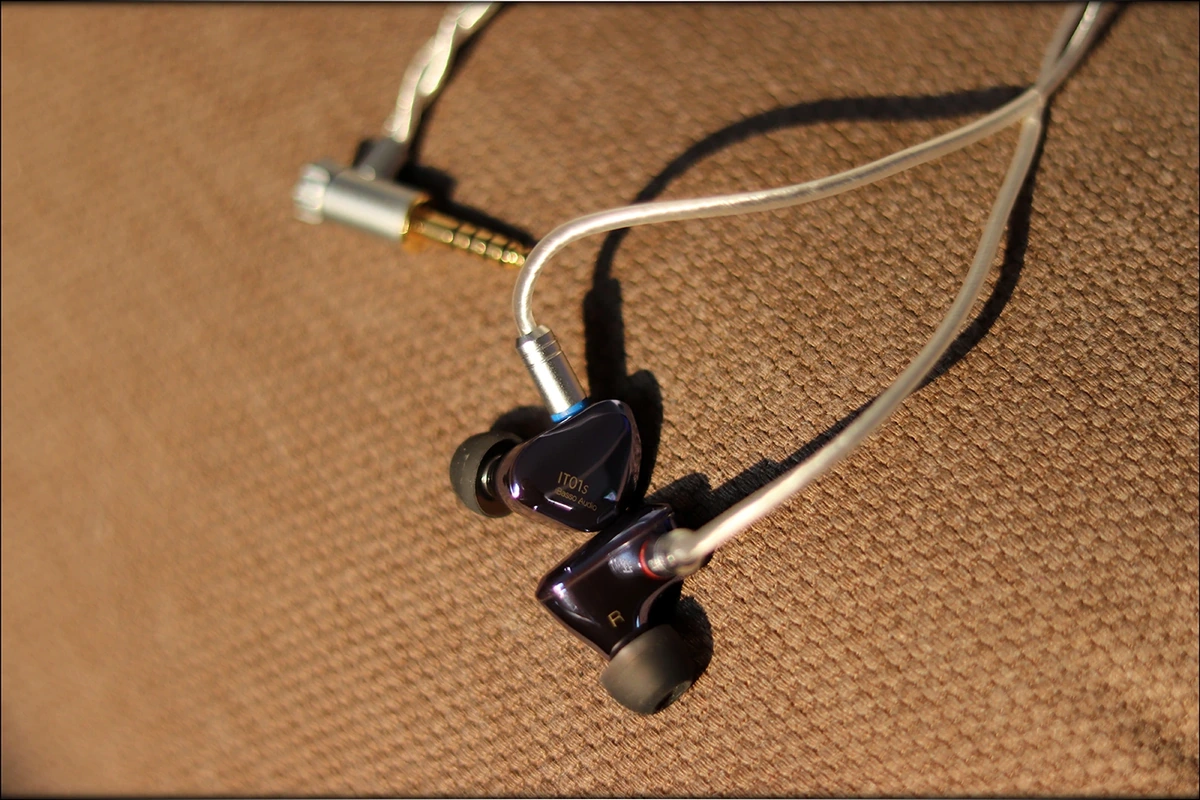 If you need an adapter for your cables, that goes from a 2.5mm Balanced connector to a 4.4mm balanced connector, to use something like iBasso's own AMP8 Balanced Module for DX220, DX200 and DX150, you can always rely on the iBasso CA04 Adapter, which works flawlessly and has a good quality connector on both sides. This adapter is a tiny but powerfull tool, so that you won't require to purchase new 4.4mm based cables, and so that you will be able to use all your 2.5mm Balanced cables with a source that has a 4.4mm output. 

Of course, then there's the other part, where you do want to get a 4.4mm MMCX cable.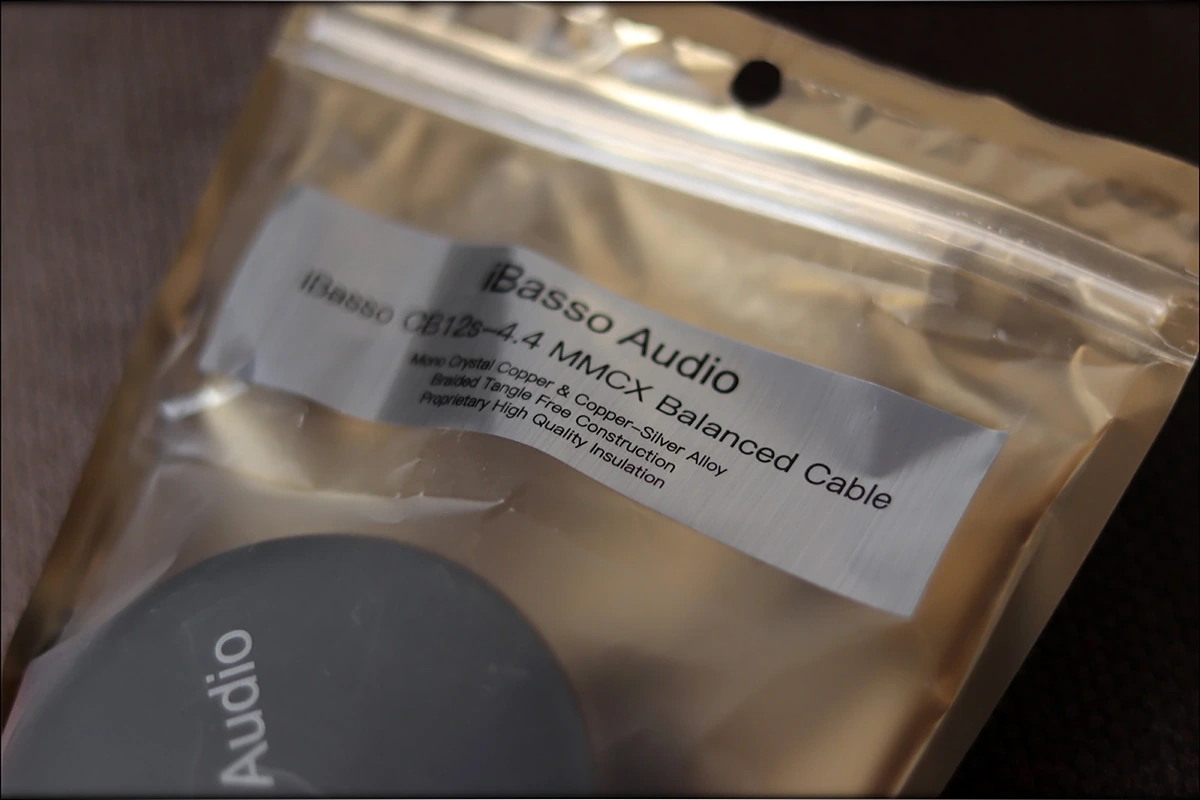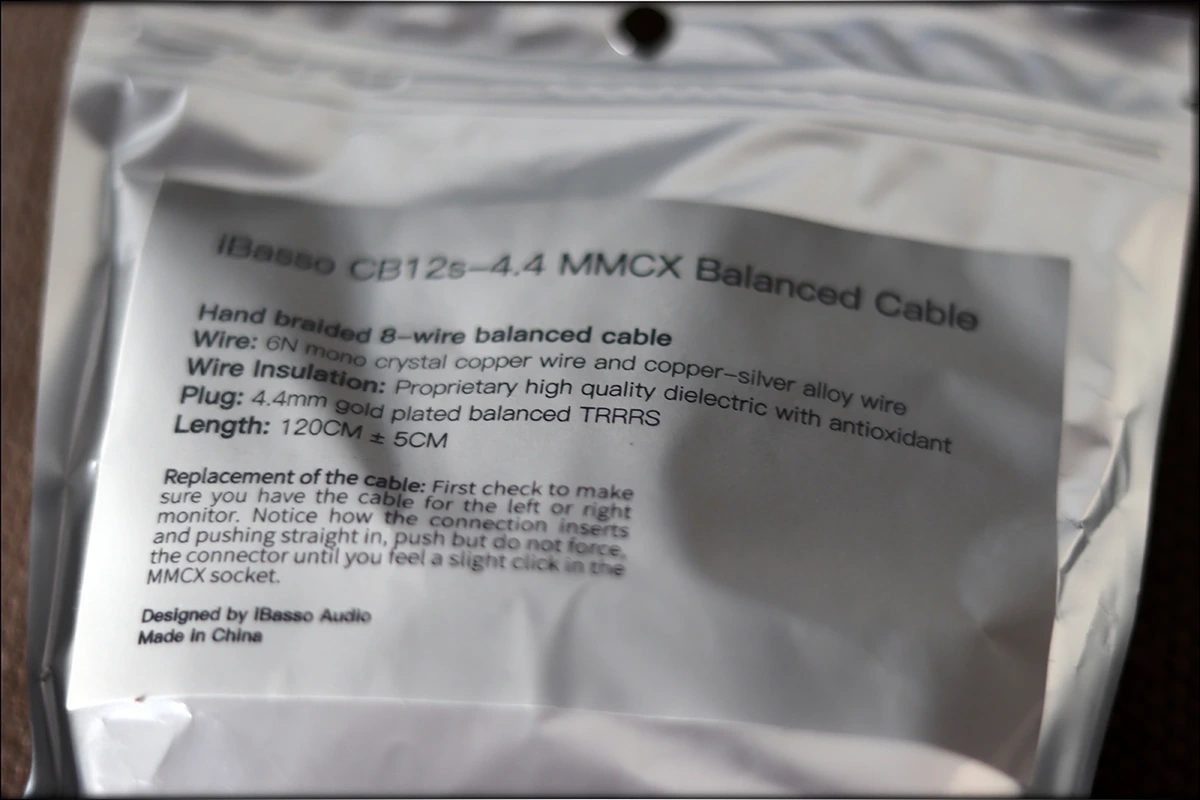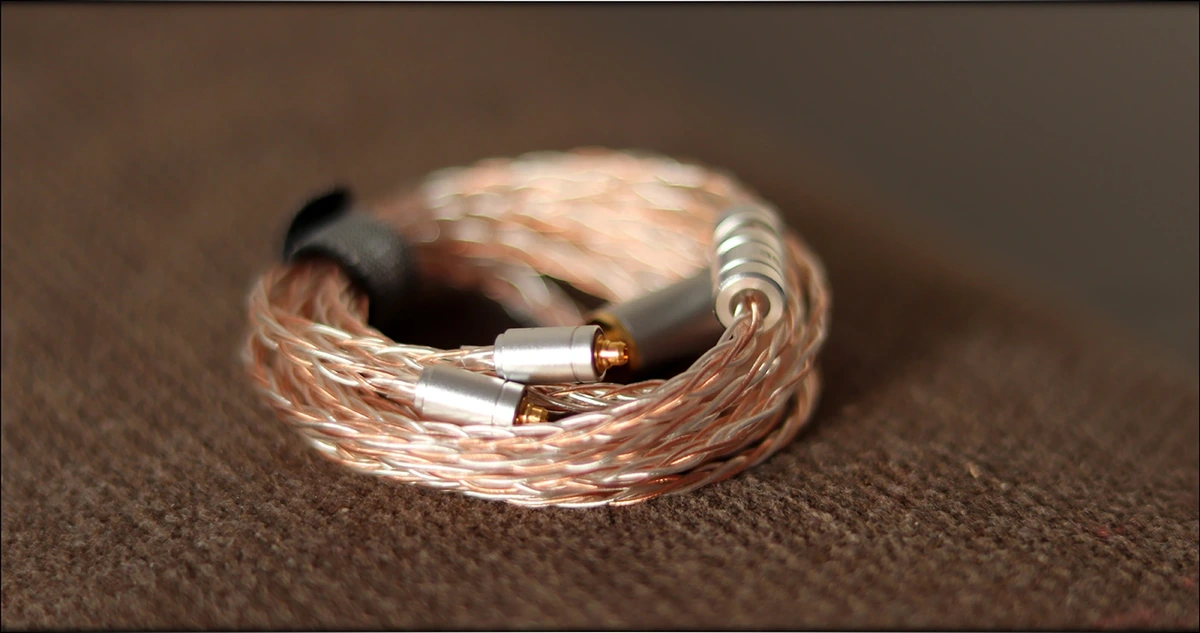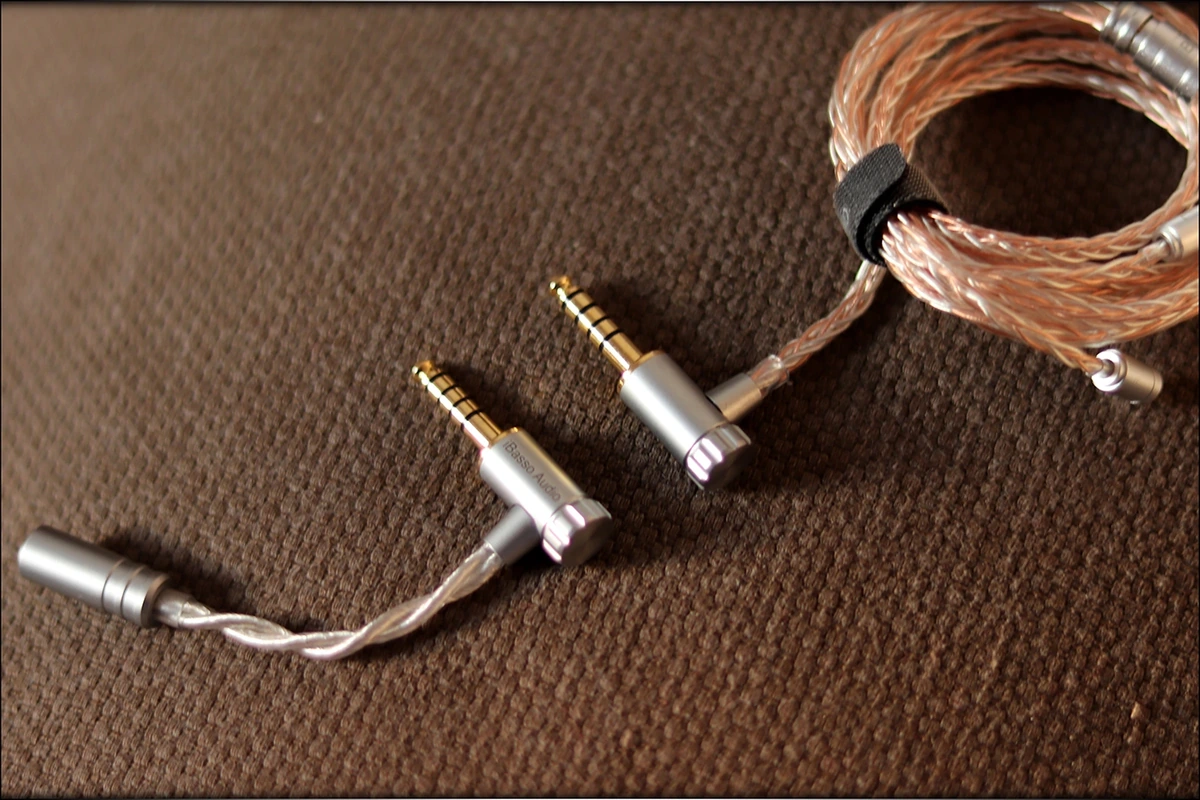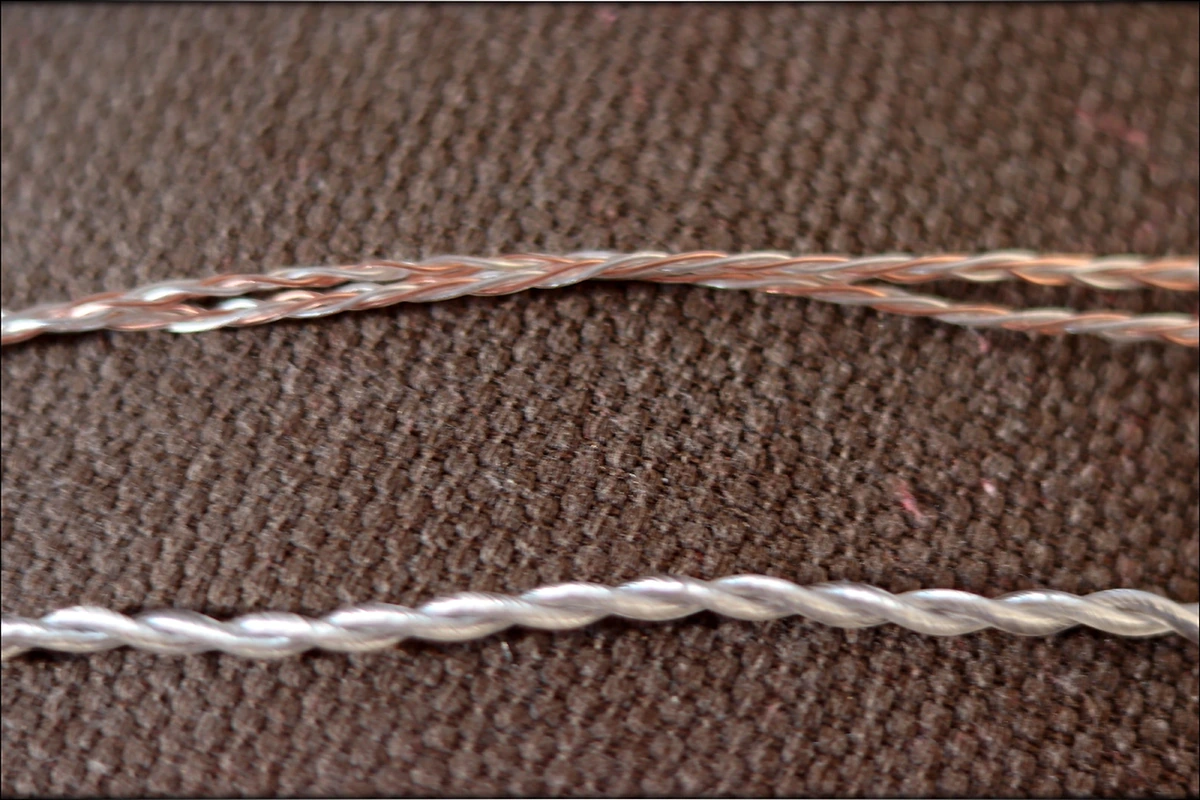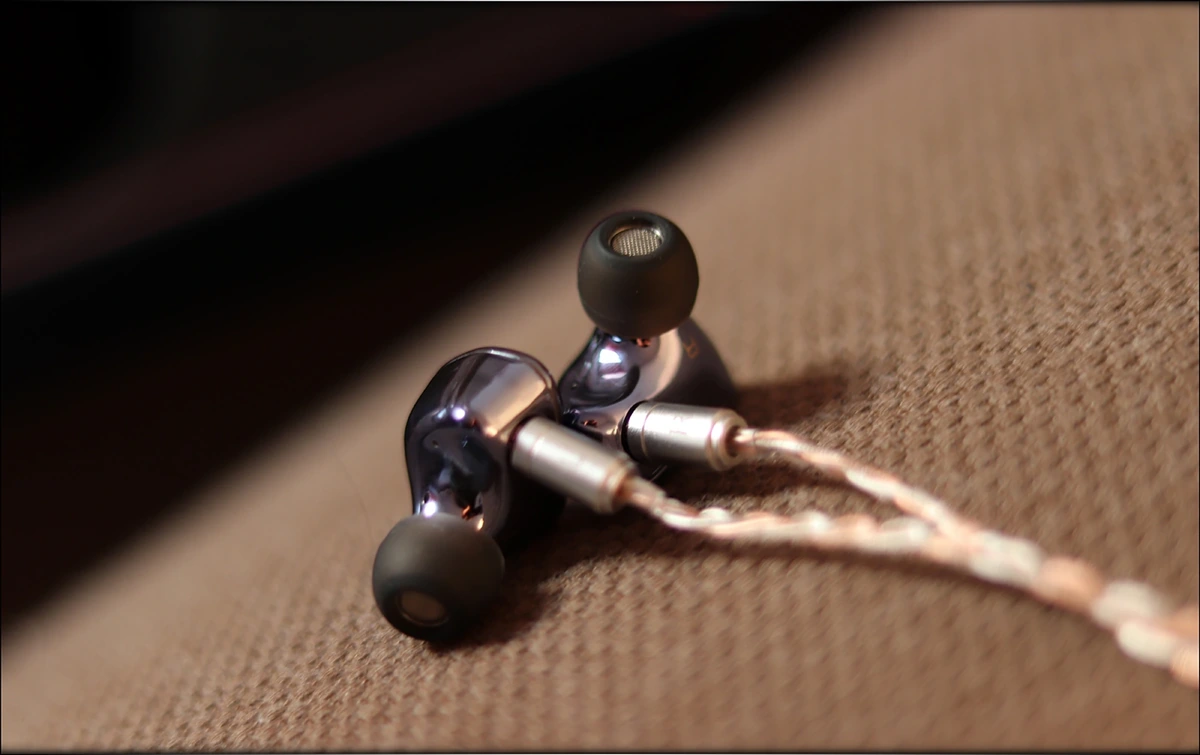 Well, if you need a full 4.4mm Balanced MMCX cable, for both your IEMs and your headphones, iBasso creates a magical-sounding CB12S cable, which has a 4.4mm connector and will work with your DX220, DX150 and DX200 DAPs if they are paired with an AMP 8 Module. 

This cable is made of Copper and Silver, so it takes the advantage of both materials, it has a zero-tangle build, meaning that it will never tangle, it has a very flexible shape and overall is one of my favorite cables for IEMs, based on the MMCX connector, at the moment of writing this review. 

The sound is very balanced, and I feel like the midrange is a bit more organic and smoother, compared to the original cable included with IT01S, but the real upgrade is in ergonomics, where the new cable is much more flexible and it generally feels like an overall upgrade over most default IEM cables. 



Last but not least, there's iBasso's DC01 Cable, which can be found on Amazon, and which is a Type-C DAC, which some peole think of as a headphone adapter, but which is actually a DAC/AMP embedded within a small cable. This one's a killer, because it has a 2.5mm Balanced connector, so it works with IT01S by default, and it has a very pocket-friendly price point, providing a great solution for smartphone users who don't want to give up on using their smartphones. To add to the already interesting device iBasso designed, DC01 supports 32 Bit, 384kHz and DSD256 through this tiny DAC/AMP, making it one of the most powerful Type-C DAC/AMP/Adapters in the entire world. In the package with it, you also receive a USB Type A to Type C adapter, so you can also use DC01 with a computer, making the whole package really really worth the asking price, you could consider this a Soundcard that's capable of doing DSD256 and 384kHz / 32 Bit, basically a true powerhouse. 

iBasso surely knows how to make some awesome products for portability, from DACs to AMPs, to DAPs to IEMs to Cables and Cable Adapters. 



Comparisons 

The comparison list includes FiiO F9 PRO, Dunu Falcon-C, and Shozy CP IEMs. I avoided including a direct comparison with IT01 because I felt there were more important competitors in this price range that you'd want to know more about, but in a few words, IT01S has a more neutral and balanced signature than the original IT01, the new S version has less body, but better technical performance, with better detail retrieval, as the old one was quite warm and had a more emphasized lower midrange and upper bass. The new S version also has an improved soundstage and a more holographic sound.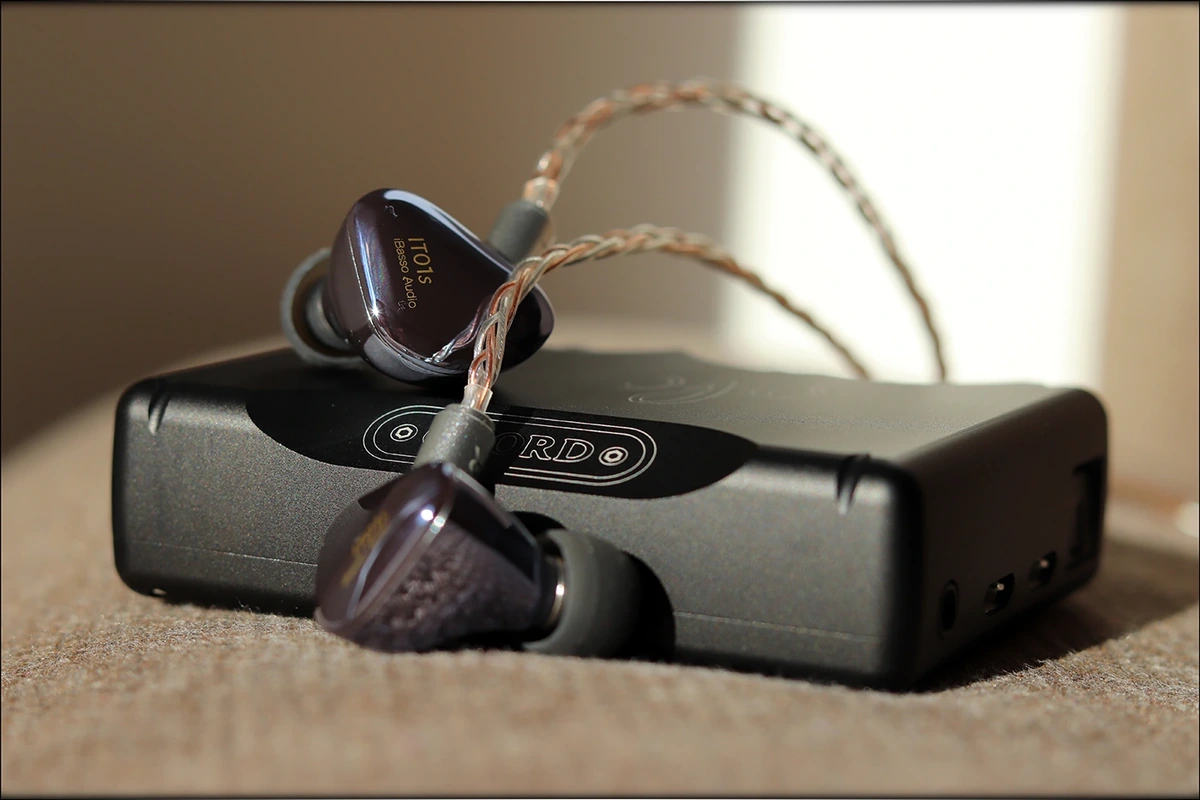 iBasso IT01S vs FiiO F9 PRO (200 USD vs 150 USD) – This comparison was probably on everyone's mind, knowing how much I recommended the F9 PRO when they first appeared on the market, and how the description of IT01S seems to fit the sonic description of the F9 PRO. in terms of package, both IEMs come with a really good package, good carrying cases on both, although I prefer the carrying case included with IT01S for the design, despite F9 PRO's case offering better protection. The comfort is excellent with both, although I'd expect F9 PRO to work better with smaller ears. IT01S offers slightly better passive noise isolation. Despite the sound description seeming similar, the two are actually quite different, with F9 PRO being colder, having less sub-bass extension, and with IT01S having a wider, more holographic soundstage, better technical detail revealing ability, and more punch in the lows. This being said, F9 PRO has more air in the treble, and also has a more splashy treble. Both are similarly easy to drive. 

iBasso IT01S vs Dunu Falcon-C (200 USD vs 220 USD) – Falcon-C is one of the most recommended IEMs in the ~200 USD price range, and for a good reason, they are one of the best sounding IEMs, that also have one of the best build qualities, combined with one of the best packages. In terms of packages, Falcon-C wins because they include Spinfit tips, and a similar carrying case, though I prefer the default cable on IT01S for its ergonomics. The comfort is different, with Falcon-C being a touch more comfy for larger ears, but having less passive noise isolation and having considerably more leakage. The sonic signature of Falcon-C is warmer, with less technical detail but with a more organic approach, and the midrange is a bit thicker, the soundstage is similarly wide, but IT01S feels like they have a better instrument separation, and the driving factor makes IT01S easier to drive, although they also scale more, Falcon-C offering a more coherent performance regardless of the source.  

iBasso IT01S vs Shozy CP (200 USD vs 165 USD) – Shozy designed one comfy IEM with their Shozy CP, and with a lot of drivers and a build quality that vastly exceeded the price range, Shozy CP has been one of the IEMs most recommended to those who love their midrange. The package of the CP is underwhelming compared to the package of IT01S, but the comfort is great on both, slightly better on Shozy CP. The cables are good on both, and are actually a bit thick and less flexible on Shozy CP, being better for portability, and for general usage on IT01S. The high number of drivers doesn't offer CP that much of an advantage when it comes to detail revealing, as they don't necessarily have better detail, though they do provide a very different signature, with a thicker, warmer, more organic midrange, less treble sparkle, and less bass quantity than IT01S. If you're a midrange lover, you're going to have a really nice time with Shozy CP, but if you want a generalist IEM that works with any music style, IT01S makes a safer choice. 



Recommended Pairings

For the list of recommended pairings, I am going to go with one magical pairing, iBasso DX220 (AMP 9), iBasso's new Portable DAC/AMP, the DC01, and for this one, iBasso's IT01S default cable in Balanced mode, and the last pairing will be an older favorite of mine, QLS QA361, a pretty nice flagship DAP. If you're wondering why I paired a 200 USD IEM with two flagship DAPs, well, the main reason is their detail revealing abilities and the fact that they scale up nicely with the source, making them benefit from having a better source to the point where it makes sense using one more than offering pairings with mini or ultraportable DAPs. I also decided to add the pairing with CB12S and AMP 8 to make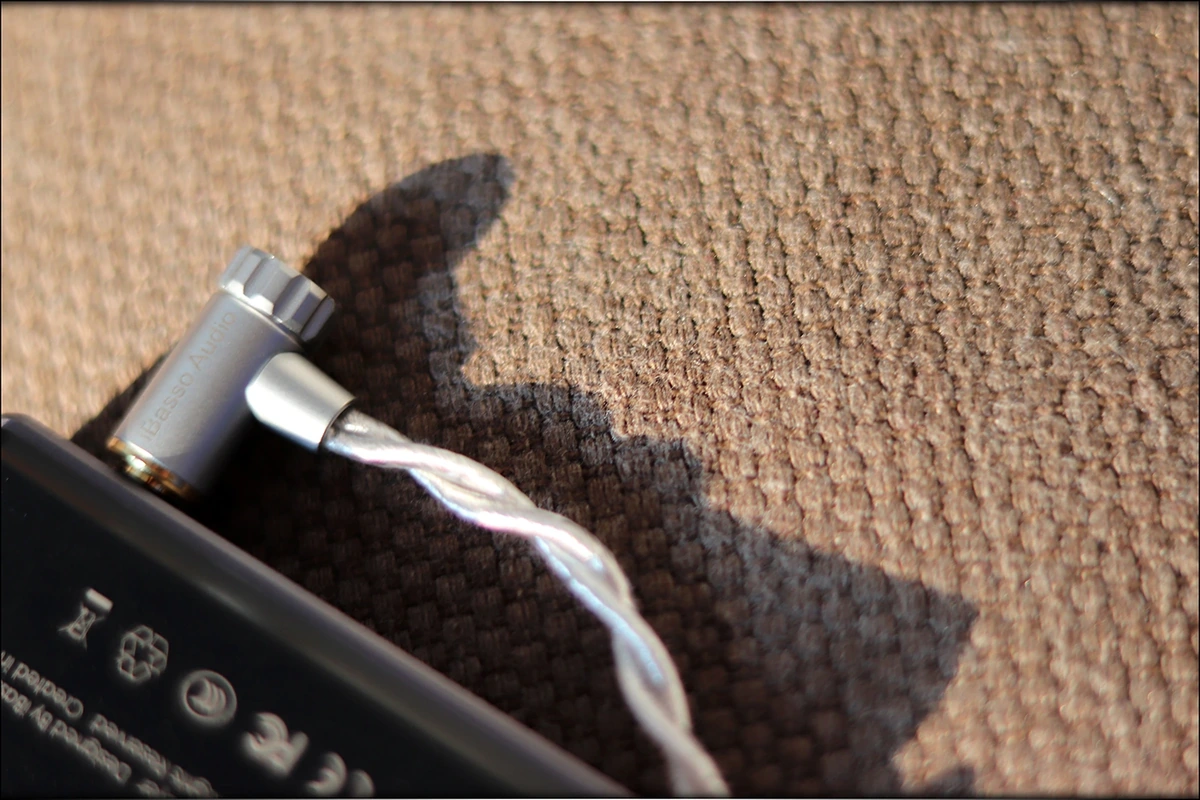 iBasso IT01S + iBasso DX220 (AMP 9) – Starting with the most magical of them all, using iBasso's own DX220, powered by AMP9, basically the best combo currently available, you get a more organic, more lush presentation than in general, that still keeps its holographic presentation, and low end rumble. With DX220 you also get access to all the streaming services and all their magic, along with enough driving power to use the same DAP for more full-sized headphones like HIFIMAN Sundara, or Brainwavz Alara. 

iBasso IT01S + iBasso CB12S + iBasso DX220 (AMP 8) – To actually use AMP8, you need to either use the CA04 2.5mm Adapter, to connect the original cable to AMP8, or the CB12S cable, to have a 4.4mm balanced cable, as AMP8 only has a Balanced 4.4mm output. Now, with that out of the way, I think that AMP 8 can give IT01S a very nice sound, with a slightly thicker midrange than most pairings, with a nice low end impact and control, along with a good low end speed, and with an amazing amount of depth and with a pretty smooth midrange and top end, resulting in a very pleasing and calm overall presentation. 

iBasso IT01S + iBasso DC01 – This one is a tricky one, because normally I'd recommend a better source for IT01S, but I wanted to showcase that IT01S can be driven effectively from a portable, small form factor DAC/AMP. The sound is actually amazingly large and smooth, with a good amount of thickness in the mids, a clean overall treble, and with a nice kick and impact. Despite its small size, the DC01 manages to sound pretty darn sweet, and it is in my top three smartphone Type-C DAC/AMPs at the moment of writing this review, and it is the first in that same top, when it comes to Balanced Smartphone DAC/AMPs. 

iBasso IT01S + QLS QA 361 – I was quite curious how IT01S would pair with a flagship DAP that was a bit softer in nature, that had nothing going on, but music playing. The results were quite good, and the final sound is one that's enjoyable, that has impact but also has softness where it should have, a sound that's wide and holographic, and also a bit more airy than most other pairings. QA 361 is a unique DAP that doesn't have a lot going on for it, except for exceptional music playing, but it does that so well you'll fall in love with the way it pairs with any IEM or headphone, as it has a soft, gentle, airy sound. 



Value and Conclusion

The value of IT01S is undeniably good, and although the price has been a step-up from the original, the quality of the IEM improved, as did the sonic quality so the new 200 USD price mark is actually a well deserved one, and you won't feel like you're paying too much on IT01S.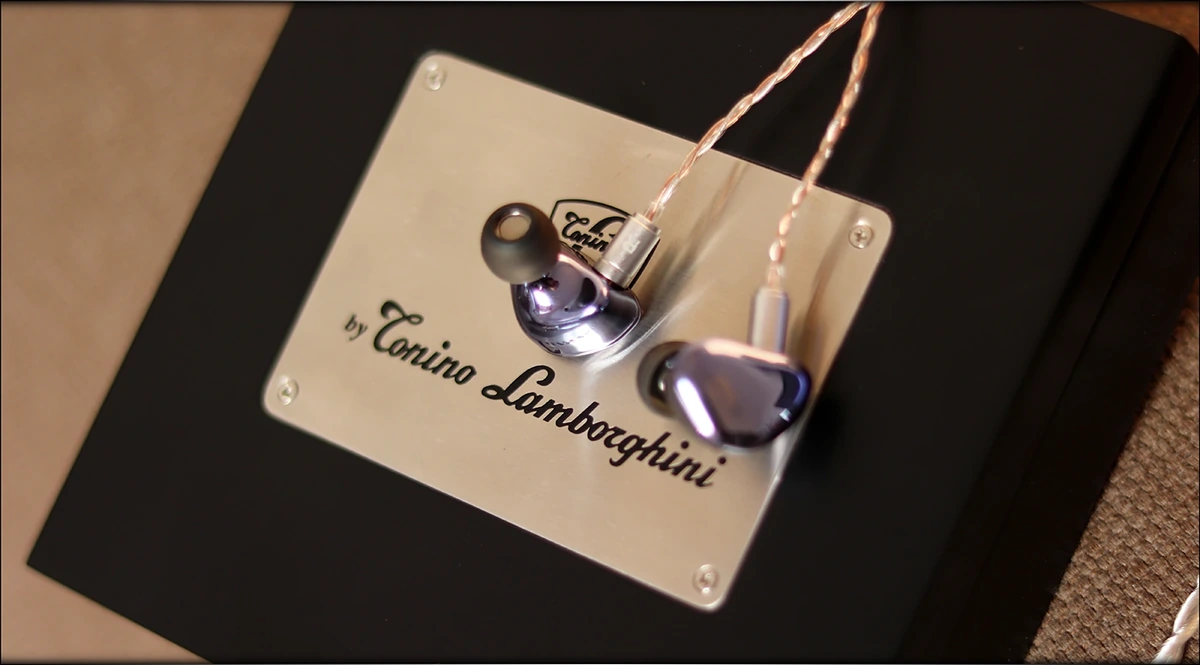 You're getting a pretty all-inclusive package, where you have all the tips you could ever need, including foam tips, and you also get a full metallic carrying case. Considering that some of those accessories can also be found on much more expensive products, and considering that IT01S also comes packaged nicely, it wins hard in terms of package. 

The build quality and the comfort are quite excellent, and since they're an over-the-ear design IEM, you get no microphonics from the cable either. Furthermore, the isolation from the outside noise is quite good, and you have the beautiful design and aesthetics on your side as well. Being very easy to drive means that you can easily use a smartphone to drive IT01S, and having replaceable cables means that you can also use something like iBasso's own Smartphone DAC/AMP Adapters, as well as Balanced cables for their high-end DAPs.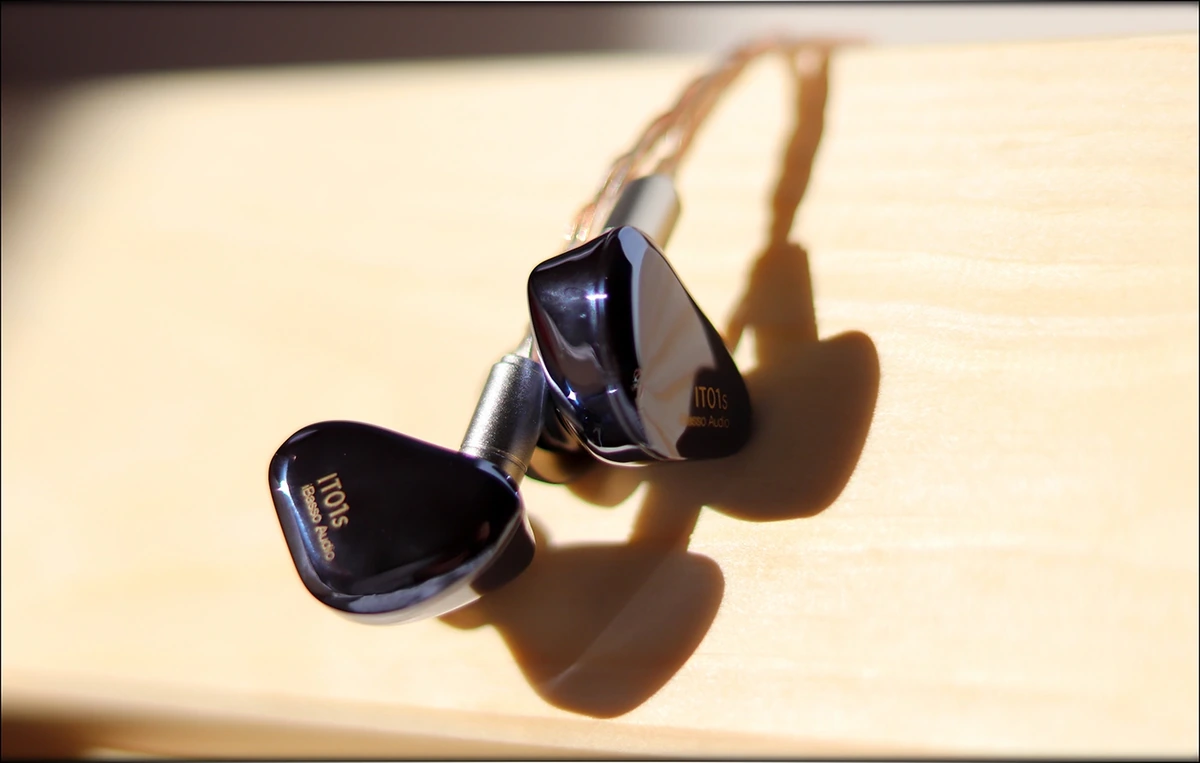 The sound of IT01S is very balanced, they have both a nice low end extension, rumble and impact, a sweet midrange, paired with a sparkly, open treble that gives them a good amount of air and a large soundstage, leading to a signature that's safe and works well with any music style, from classical, to metal, from rock to progressive, from pop to grunge and from electronic music, all the way to cabaret. IT01S is also really easy to drive, but is quite revealing, so you can easily pair it with a higher end source to squeeze more out of them.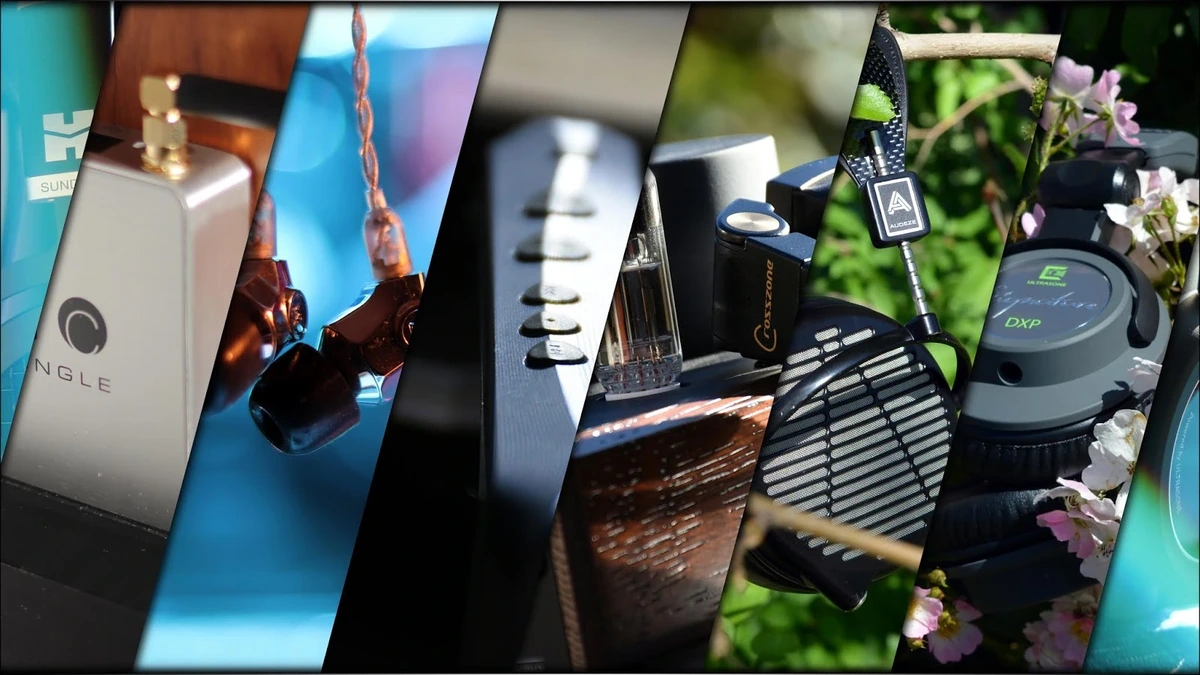 Before the end of this review, I want to take the time to add IT01S to Audiophile-Heaven's Hall Of Fame, for being a really good value for their quality, for providing a nice soundstage, a balanced sound, and for being easy to drive, yet scaling nicely with their source, making them one of the easiest to recommend 200 USD IEMs I tested to date. After all, having a Hall Of Fame isn't just about having high-end expensive products there, but also about having good-value, comfy budget products that impress and that will last you a long time.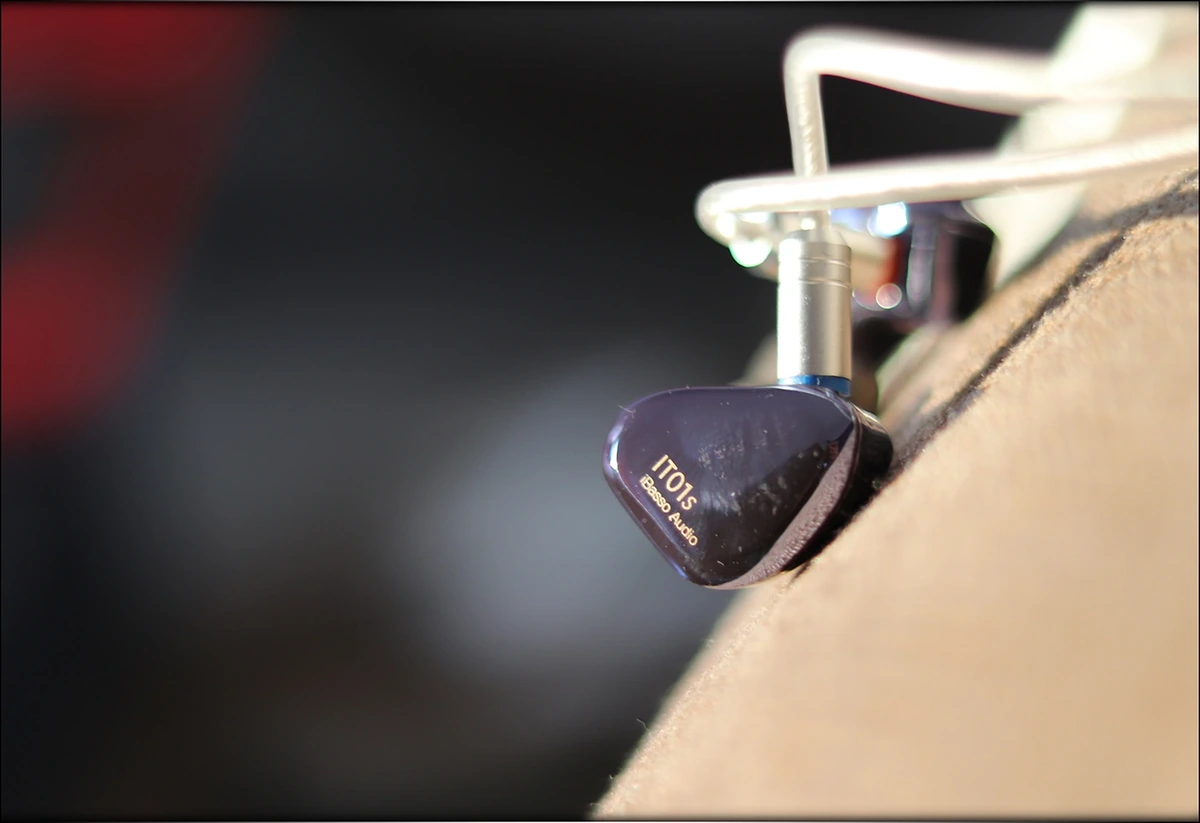 At the end of the day, if you're looking for good value, an awesome balanced-sounding IEM with a huge soundstage, and an easy to drive, good isolating portable at the price of 200 USD, IT01S is one of the best I tested in this price range and it is highly recommended, especially if you want to have iBasso's stellar warranty support. 
Product Link
You can always get your iBasso IT01S from www.amazon.com here: https://www.amazon.com/iBasso-Audio-DiNaTT-Dynamic-Earphone/dp/B07LBKC35Y/
---
---
--- Please remember to stay safe, and always have fun while listening to music!---
 - If you have a dime to spare, and donate, to help us with electricity and work expenses, it would make my day much brighter, as it would help me improve things around the website and increase the frequency of my posts - 
---
Full Playlist used for this review
We listened to more songs than those named in this playlist, but those are excellent for identifying a sonic signature.  PRaT, Texturization, Detail, Resolution, Dynamics, Impact, and overall tonality are all revealed by those songs. We recommend trying most of the songs from this playlist, especially if you're searching for new music!
https://www.youtube.com/playlist?list=PL_cjBXGmwSHSdGcwuc_bKbBDGHL4QvYBu
--- Contact Us ---






---
---