ThieAudio Ghost – Sapphire Dynamic Driver
ThieAudio Ghost is a $ 130 USD Over-The-Ear pair of Dynamic Headphones with a 40mm Sapphire Driver, with a ceramic composite layered on a thermoplastic polymer film stabilizer. They will be compared to other entry-level headphones, including SIVGA Oriole (199 USD), Cleer Enduro ANC (129 USD), and OneOdio Monitor 80 (99 USD). 
Introduction
ThieAudio is a company mainly sold and fulfilled through Linsoul, and they are fairly popular for offering great price / performance ratios, good build quality, and for having had some of the most popular models to date when it comes to both IEMs and more recently headphones. Linsoul is a great shop to order from, and they are also available on Amazon, where you have two layers of protection. ThieAudio is owned and managed directly by Linsoul and it is a sub company created for making high quality audio products by the shop. 
It should be noted that I have absolutely no affiliation with Linsoul, I am not receiving any incentive for this review or to sweeten things out. I'd like to thank Linsoul for providing the sample for this review. Every opinion expressed is mine and I stand by it. The purpose of this review is to help those interested in ThieAudio Ghost find their next music companion. 
Product Link
You can grab one from www.amazon.com here: https://amzn.to/3ZdahdR
If you're in the UK, you can grab one from www.amazon.co.uk here: https://amzn.to/3LL0KYr
And if you're from Europe, you can grab one from www.amazon.de here: https://amzn.to/3K4wTZw
Build Quality/Aesthetics/Fit/Comfort
ThieAudio Ghost is a pair of over-the-ear headphones, with a large, metallic frame, comfy earpads, and semi open design. The marketing on the Linsoul official page is quite thick, so you may be looking at me to save you from the less useful information and to skip ahead to the facts and useful stuff. There's a lot of technical data on the membrane of the Ghost, and how the new composition helps, but while they do measure some of the physical properties, it is a bit unclear how those transcribe to sound and how Ghost will sound like.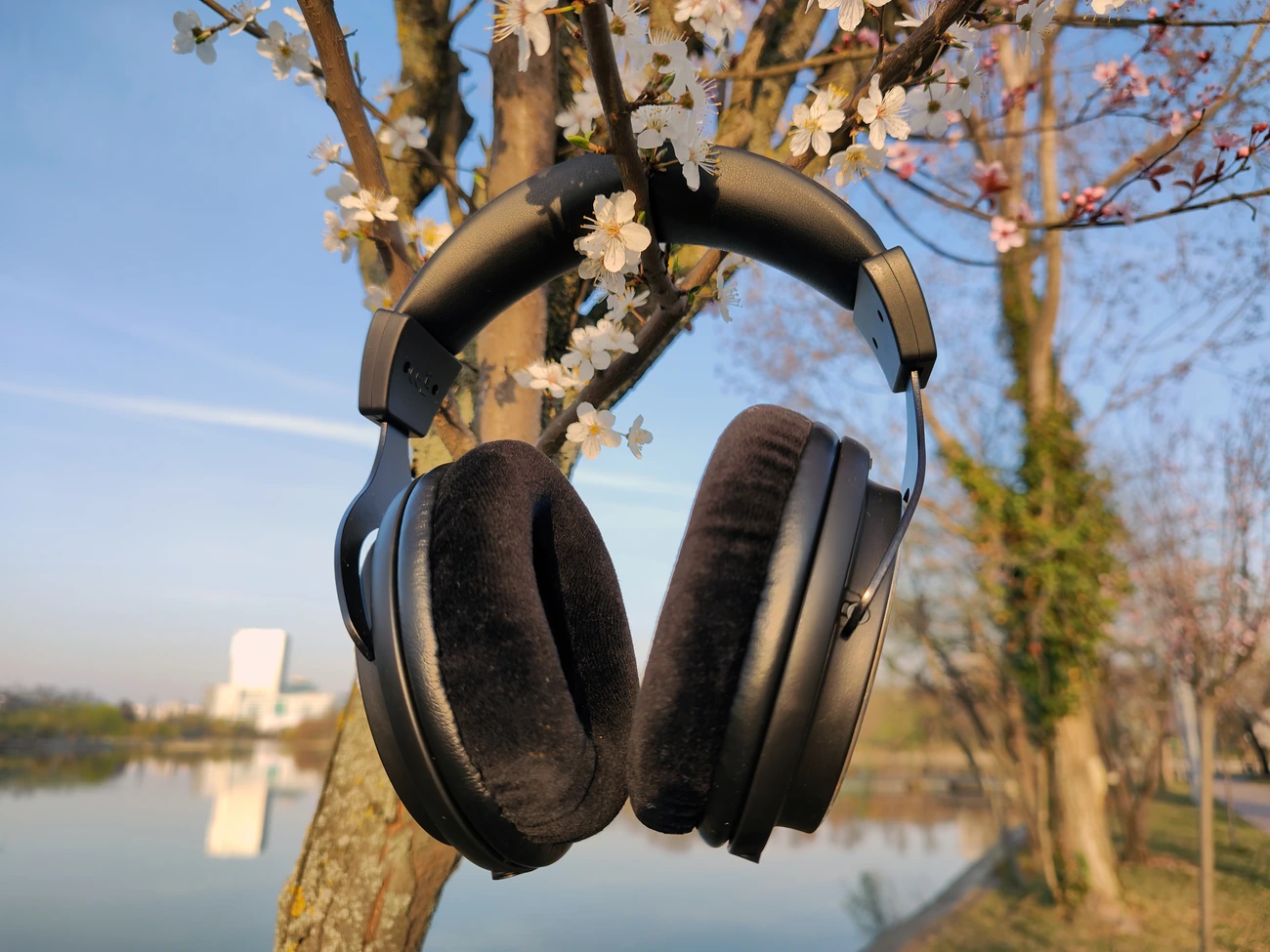 What I can say, in my typical fashion, is that the headphones look very much like most ~150 USD headphones do, the cables are 3.5mm ended at the headphone side, and 3.5mm at the jack side too. The cable is quite basic, 4 wires travel through it and it could have been balanced, but it is single ended. The wearing experience of the Ghost is average, the ear cups are super comfortable, but the headband is quite tight and the clamping force is tight. The earpads have a soft touch material, but it is a bit uncomfortable to the touch, especially when in contact with my ears, and while they may look similar to the inside of the earcups of HE1000 V2, the texture is extremely different. The headband adjusting mechanism is quite dry, and it is just a very slow moving metal clamp. 
Both the wires and the headphone itself are rather microphonic, and you can hear it if you touch the ear cup quite loudly. There is no passive noise isolation as Ghost is an open back headphone, and leakage is super strong, everyone will hear your music almost as loudly as you if you're sitting near them. 
Ghost combines a super low SPL if just 91 dB with a somewhat high impedance of 60 OHMs, so they will not care much about the source signature, but they are hard to drive, and will actually sound good with tube amplifiers like Feliks Echo MK2, or Hagerman Tuba. The drive factor is huge, and most portable DAC/AMPs won't be enough for the Ghost, so you'll likely need a strong source, although there are options in the entry-level like the JDS Labs Atom+, or Fosi Audio K5 PRO. The headphones are super well made, and there is no creaking sound, no problems with the build. 
Sound Quality
For reviewing the ThieAudio Ghost Headphones I've used a selection of sources, though most of them are not super entry-level and since they require quite a bit of power to get loud and dynamic, you'll likely purchase them if already having a good source, at least as strong as a FiiO K5 PRO. The other sources I've used include EverSolo DAC-Z6, Hiby R6 III, Astell&Kern Acro CA1000T, Shanling M3 Ultra, iBasso DC03PRO, JDS Labs El DAC II+ and EL AMP II+, as well as JDS Labs ATOM+. Generally speaking, ThieAudio Ghost delivers a sonic performance that's much better than you would expect, especially if you have the power to properly drive them, and they remind me a lot of Beyerdynamic DT1990 PRO. While I was not super impressed by the build quality and the design, I am in awe when I hear the Ghost. The sound is great at all volumes, and Ghost is one of the few headphones I can easily recommend to everyone if you're around the entry-level price point. 
Starting with the main signature, and the bass, the surprising part about the bass is how clean and controlled it is. The bass is clearly audible in all tracks, and while there's not quite that much of it, and ThieAudio ghost is clearly not a headphone made for those who need a rumble to massage their head, the bass is incredibly deep and clean, clear, it can go as low as 20Hz, but the whole signature is super neutral, so the quantity of the bass is very typical for a neutral headphone. The bass doesn't have any particular coloration, it seems to be very even, and clean. The bass is super linear down to about 40hz, below which it loses around 5dB before reaching 20Hz. Some folks measured the Ghost and found that it measures very similar to Sennheiser HD6XX, which I think rings true, although the midrange of the ThieAudio Ghost is 4-7dB higher in quantity, especially in the main midrange, so Ghost sounds less dark and more open, also the treble is more balanced, with less of a peak. 
Speaking of the midrange, ThieAudio Ghost has a really clean and clear midrange, superb dynamics and just an ultra low distortion. This is all thanks to the incredibly low SPL and high Impedance, both of which help filter things out, so the midrange has very low fatigue, very low harshness, it is smooth in texture, but also incredibly detailed for an entry-level headphone. I would say that it is where HarmonicDyne Zeus is, slightly lower, but dangerously close in resolution and detail compared to it. Voices are super clear, emotional, and the separation between foreground and background instruments is excellent. 
The treble is bright, clean, and also fairly neutral. There's a bit of coloration happening in the treble that cuts out some of the metallic sounds in the treble, but it is a clean and dynamic treble to accompany the whole sound of the Ghost. I really appreciate the level of soundstage they have, and they sound wide, deep and well separated. Overall, if I didn't know what they cost before writing today's review, I'd assume they are priced higher, although the build quality gives it away a bit. The treble is a bit soft and smooth in the upper treble, even metal and aggressive music can sound a bit soft. 
Comparisons 
ThieAudio Ghost vs OneOdio Monitor 80 (130 USD vs 99 USD) – both headphones are entry-level in build quality, but the build on Monitor 80 is really plasticky compared to the metallic Ghost. The comfort is comparable, both are well made, my ears have enough space in both, the default cable is better on the Ghost, but the ear cups are more microphonic on the ghost. The overall sonic signature is cleaner, deeper on the Ghost, with better dynamics and resolution. Monitor 80 sounds brighter, but also has a deeper sub bass, and it is generally more U-Shaped. The midrange is smoother on the Ghost, which makes it a better option for music listening, and voices are more emotional, foreground instruments brought more forward, while background instruments are pushed back, creating the feeling of soundstage better. Both are fairly hard to drive, Ghost is a bit harder to drive.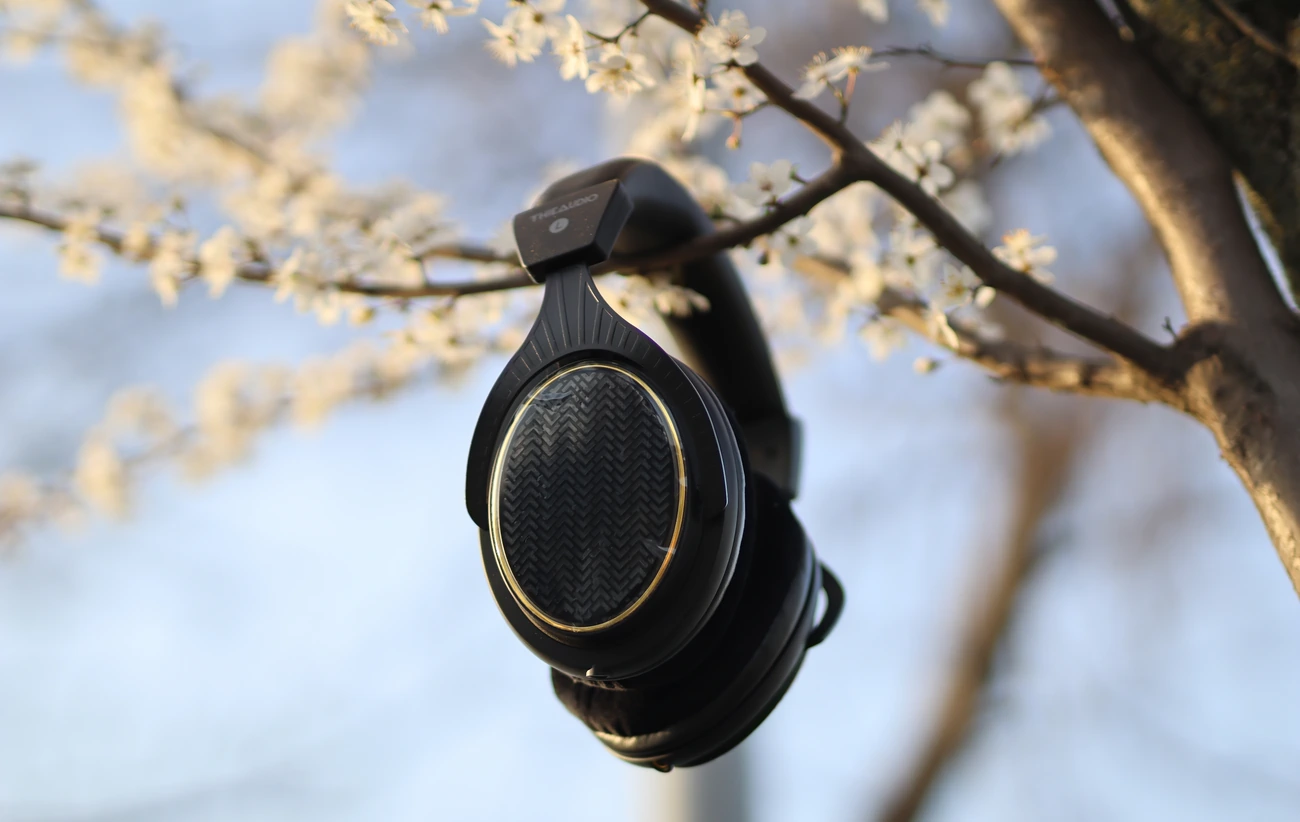 ThieAudio Ghost vs Cleer Enduro ANC (130 USD vs 130 USD) – Clever made a better built headphone that includes ANC, Bluetooth, a DAC, an AMP, a battery and more inside with the Enduro ANC. The sound is better on the Ghost, which has a better dynamic, better resolution, better clarity, a cleaner bass, and more treble sparkle. Enduro ANC is not very far behind though, and has considerably more features, especially if you want a wireless headphone. I prefer the Enduro ANC for most days when I need an easy to use headphone, especially as Ghost is hard to drive, but sonically I prefer the ghost for rock, metal and pop. The overall signature is similar between them. 
ThieAudio Ghost vs Sivga Oriole (130 USD vs 199 USD) – Sivga Oriole has a higher price point, it has a better build quality, it is more comfortable, and the default cable is a bit better. This being said, the overall design is also better on the Oriole, while the sound is quite different. Oriole has more bass, better sub-bass extension, with no roll off, and a darker, thicker sound with a smoother treble, while Ghost focuses more on dynamics, details, resolution, impact and neutrality. Oriole is better for Rap, EMD, Electronic, and music that you want to sound thick, fun and full, while Ghost is a bit better for Emo, Metal, Jazz and music where you want a neutral tuning and signature.  
Value and Conclusion
When it comes to value, ThieAudio Ghost really delivers an impactful blow in value, it is super well priced for the performance it has, it has superb dynamics, good resolution, and a fun sound that works well for pop, electronic and metal music, it is well made, and mostly comfortable. The build quality shows the price point, but it sounds good enough to be superb value.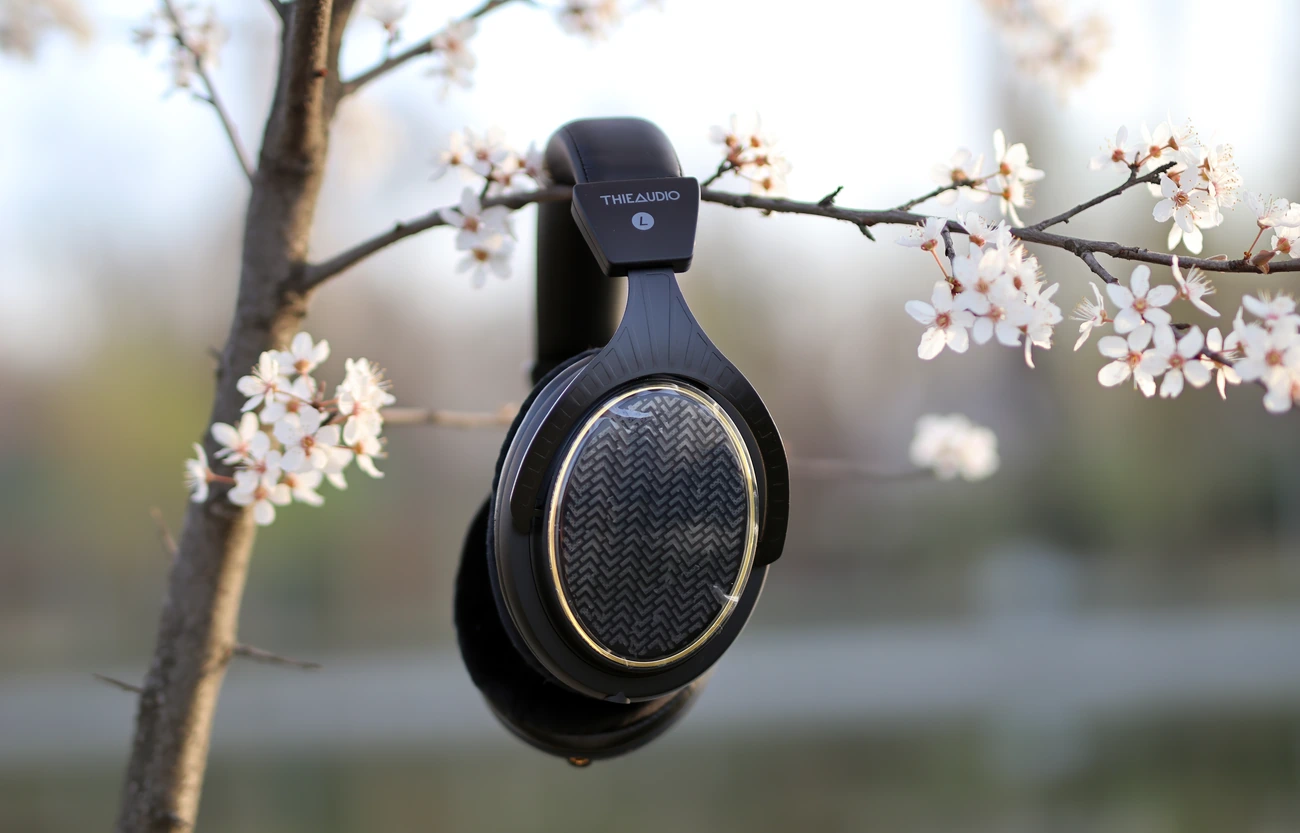 At the end of the day, if you're looking for a super dynamic, mostly comfortable pair of headphones with good dynamics, great detail, and at an entry-level price point of 130 USD, with a punchy sound, ThieAudio Ghost is an excellent option and with the outstanding support of Linsoul should make a super fun experience. 
Product Link
You can grab one from www.amazon.com here: https://amzn.to/3ZdahdR
If you're in the UK, you can grab one from www.amazon.co.uk here: https://amzn.to/3LL0KYr
And if you're from Europe, you can grab one from www.amazon.de here: https://amzn.to/3K4wTZw
---
---
--- Please remember to stay safe, and always have fun while listening to music!---
 - If you have a dime to spare, and donate, to help us with electricity and work expenses, it would make my day much brighter, as it would help me improve things around the website and increase the frequency of my posts - 
---
Full Playlist used for this review
We listened to more songs than those named in this playlist, but those are excellent for identifying a sonic signature.  PRaT, Texturization, Detail, Resolution, Dynamics, Impact, and overall tonality are all revealed by those songs. We recommend trying most of the songs from this playlist, especially if you're searching for new music!
https://www.youtube.com/playlist?list=PL_cjBXGmwSHSdGcwuc_bKbBDGHL4QvYBu
--- Contact Us ---






---
---