HiBy R6 III (Gen 3) Hi-Res Player – Dual Class DAP
Hiby R6 III (Gen 3) is a $499 USD midrange DAP with a Dual Class design (you can change whether it is currently running in Class A or Class AB), Android 12, Snapdragon 665 CPU, and Balanced Output + Balanced Line Out. It will be the focus of our review today, and it will also be compared to other DAPs, including Shanling M3 Ultra (469 USD), Hiby RS2 Darwin (479 USD), iBasso DX170 (449 USD), and TempoTec V6 (399 USD).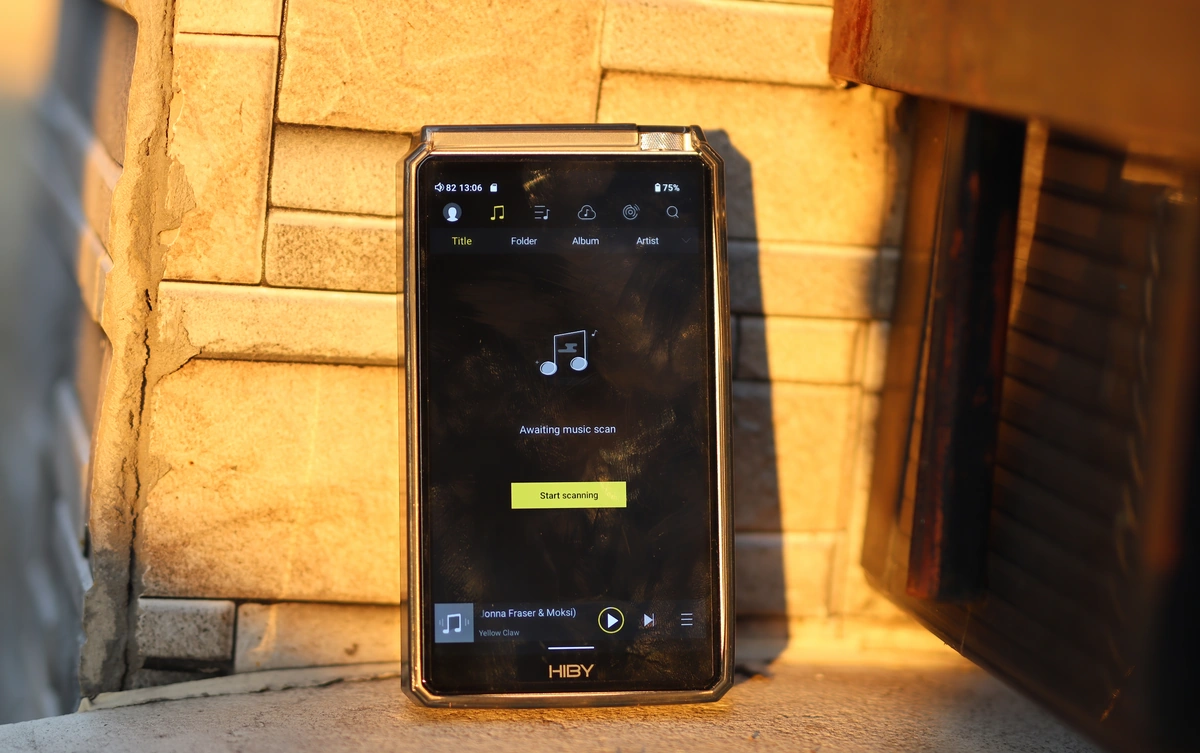 Introduction
Hiby designed a new DAP, this time a direct upgrade of the R6 Line, and given the experience I had years ago with the original Hiby R6, I am quite excited about the new R6 III, which comes with super up to date and fast hardware, excellent firmware, and with Hiby's full support. While this is something I mention in many of my reviews, I find Hiby's own app to be the best for smartphones and android environments, so it is basically the app I use for music playback on my smartphone. This means that Hiby has a strong start and is likable as a company, knowing how to make strong software, so what we have to see is how well implemented things are and how R6 III sounds like, and how it handles like, plus how it compares to the current market, which is widely different from what we had to compare r6 with in 2018-2019. 
It should be noted that I have absolutely no affiliation with Hiby. I'd like to thank Hiby for providing the sample for this review. This review reflects my personal experience with the Hiby R6 III Music Player. Every opinion expressed is mine and I stand by it. The purpose of this review is to help those interested in the Hiby R6 III DAP find their next music companion. 
Product Link
You can grab one from www.amazon.com here: https://amzn.to/3YTrjgZ
Official Link (Hiby Store): https://store.hiby.com/products/hiby-r6-gen-iii
If you're in the UK, you can grab one from www.amazon.co.uk here: https://amzn.to/3JpFxjZ
And if you're from Europe, you can grab one from www.amazon.de here: https://amzn.to/3FuyN2X
Build Quality/Aesthetics
Hiby R6 III is actually a very typical DAP having about the same size as iBasso DX170, Shanling M3 Ultra, and R6 the original. The size of R6 III is 129.4 x 73.1 x 15.6 mm, which is quite a bit thicker than your average smartphone, but shorter and less wide. This size is to offer enough space for the high capacity 4500mAh battery, which can be charged in about two hours if going from zero to full. The battery offers the R6 Gen 3 about 6 hours of battery life if running the Class A mode over the 4.4mm balanced output, or 12 hours if running in class AB. This extends to 9 hours for the single ended output in Class A, and 15 hours in class AB. This may all sound a bit confusing, but Class A vs Class AB is a really old discussion subject, Class A is what most people consider to sound better, and today we have the perfect chance to actually test and explore how the same device would sound like in either class. The charging protocol has support for 18W PD Fast Charge.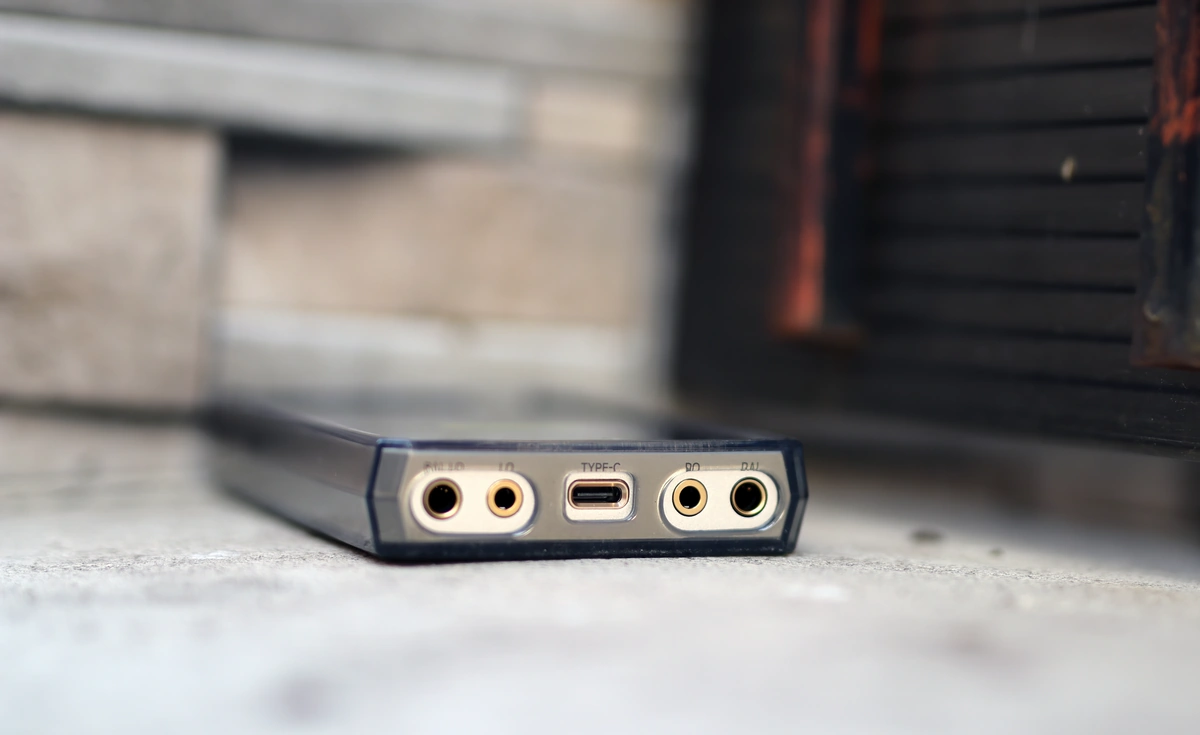 The battery life is quite good and I never felt like I'm draining Hiby R6 III too fast, and in fact, at least with FiR Audio NE4, I was still above 85% after two hours of music listening, browsing, in Class A, over the 4.4mm balanced connector, so the specifications they offer may be a bit conservative.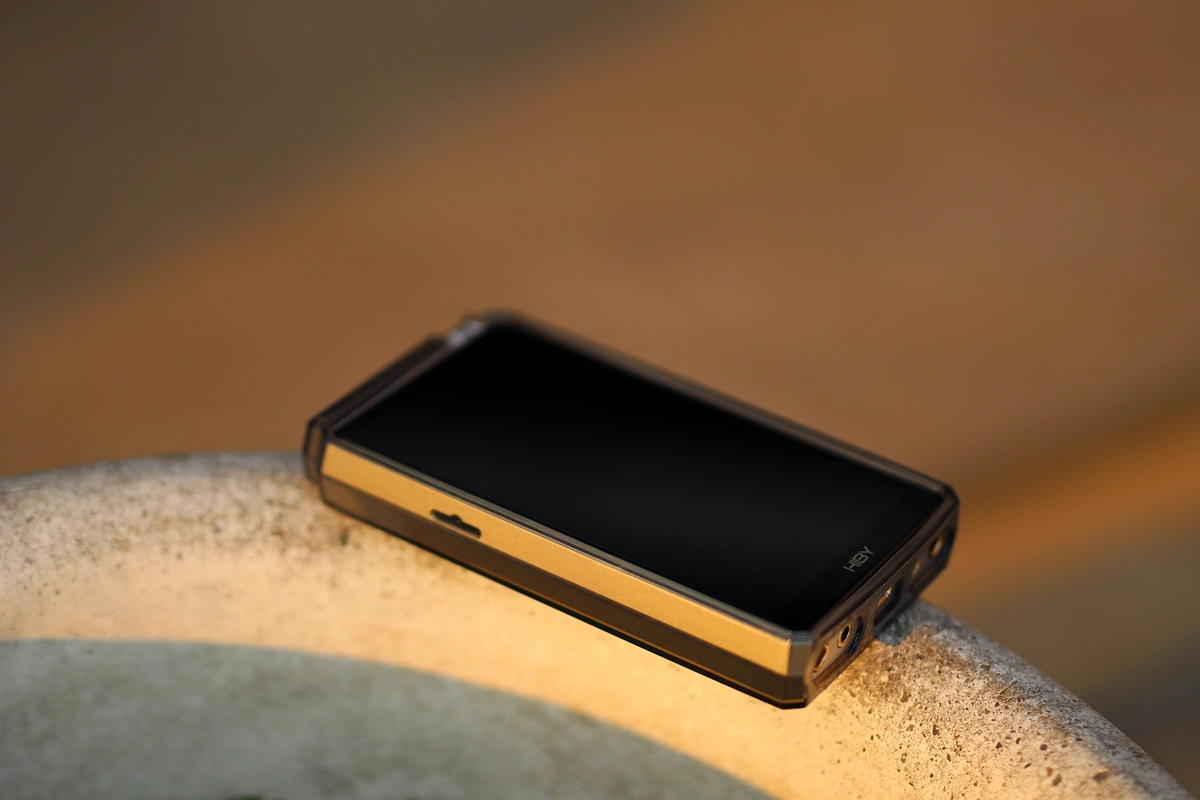 The CPU inside of R6 Gen 3 is a Snapdragon 665, which is made using the 11nm process, and it is a huge upgrade over what most of the competition offers, offering what I was using for my smartphone last year, more than enough to make R6 III smooth as butter. To help with this smoothness, R6 III has 4 GB of RAM, more than enough to keep all your music apps loaded and ready to start at any moment. This is accompanied by about 64 GB of internal memory, especially helpful for storing Tidal offline files.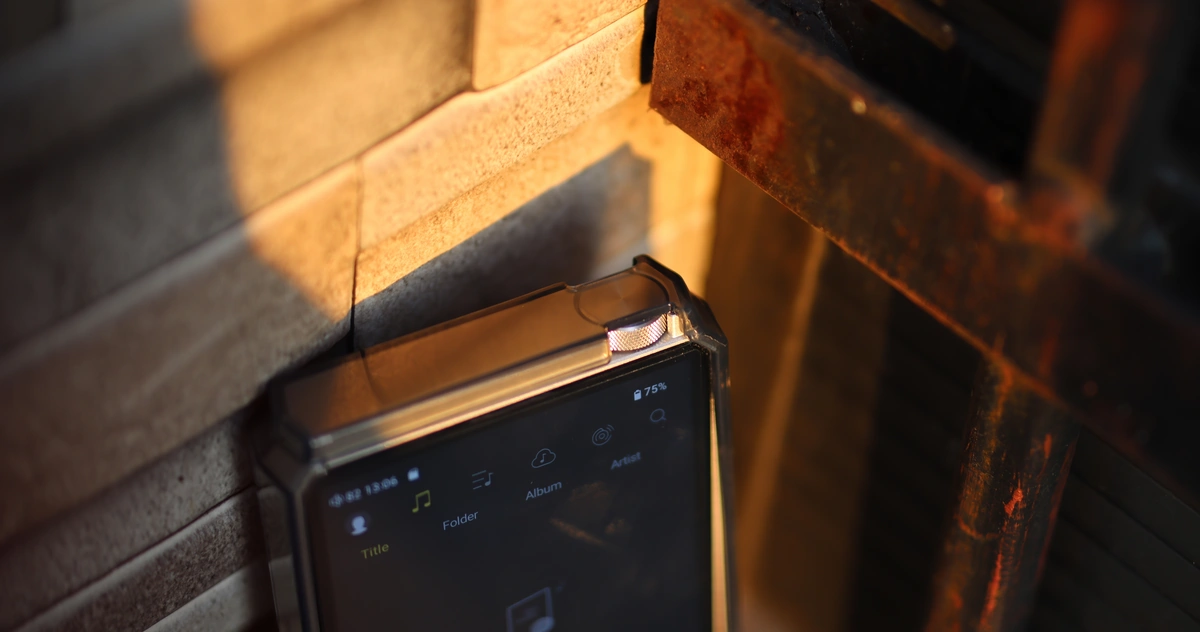 The display you're seeing with R6 III is a beautiful 5″ IPS display with 720p resolution , 16:9 aspect ratio, and with a screen protector applied from the factory, with oleophobic coating, and with a nice color, and a high maximum brightness, enough to make it visible in full sunlight. The display has a max refresh rate of 60Hz, which can feel stuttery and slow compared to today's smartphone standard of 144Hz, and I saw this as a complaint for some of the other midrange DAPs, but I personally don't have a problem with it, and I see very little reason to upgrade the refresh rate of the display of a DAP, if it would shorten the battery life.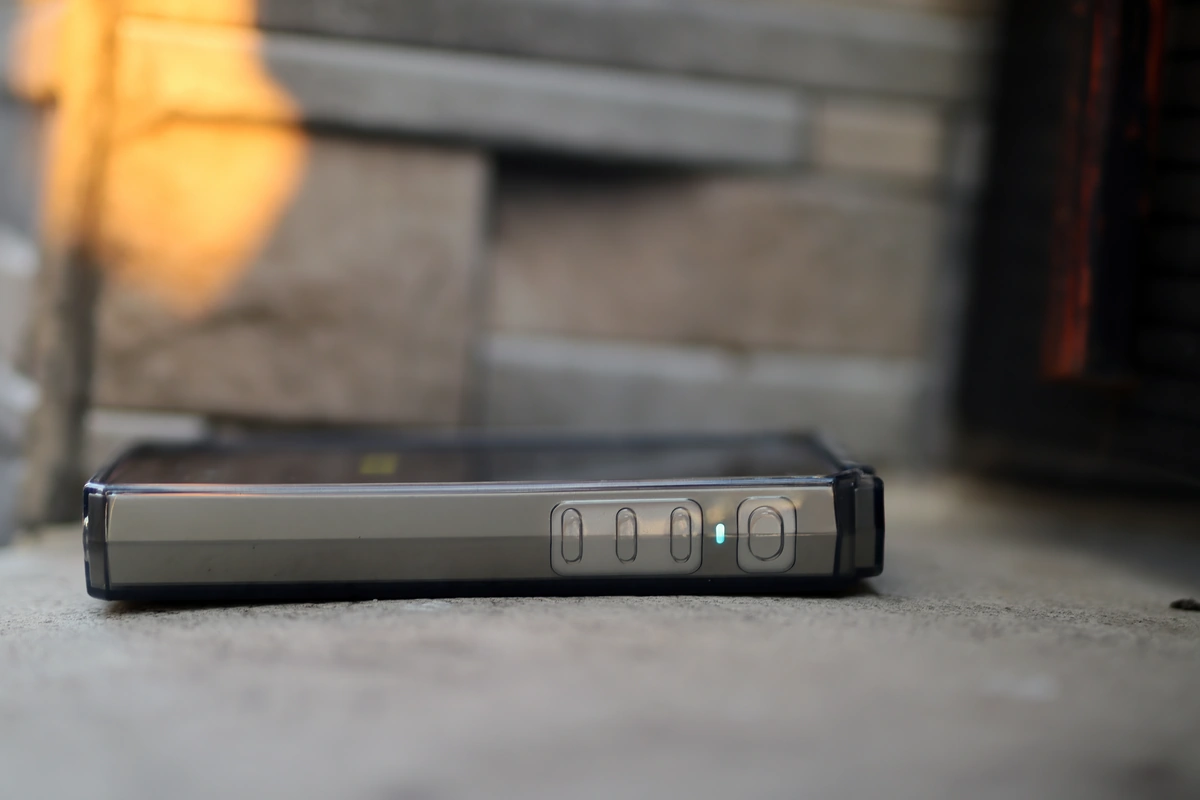 We have support for dual Band Wifi, both in 2.4GHz and 5.0GHz, and we also have support for Bluetooth 5.0, with DLNA, airPlay, Hiby Link, including all the popular Bluetooth protocols, UAT, LDAC, aptX, aptX HD, AAC and SBC. Although the company quotes lower latency, as far as I am aware, there is no support for aptX LL or Low Latency. The USB port has more support than anything I've seen, it can be a USB DAC for a PC, or power an external USB DAC, it can be a Bluetooth receiver, or power a Bluetooth receiver. Every single headphone output has an independent volume memory, which I find good, if you tend to connect the same headphones to it, but I typically connect all my headphones to the same 4.4mm Balanced Headphone Output, so the option does not help me much, especially if I forgot the volume loud and I plug in a pair of IEMs.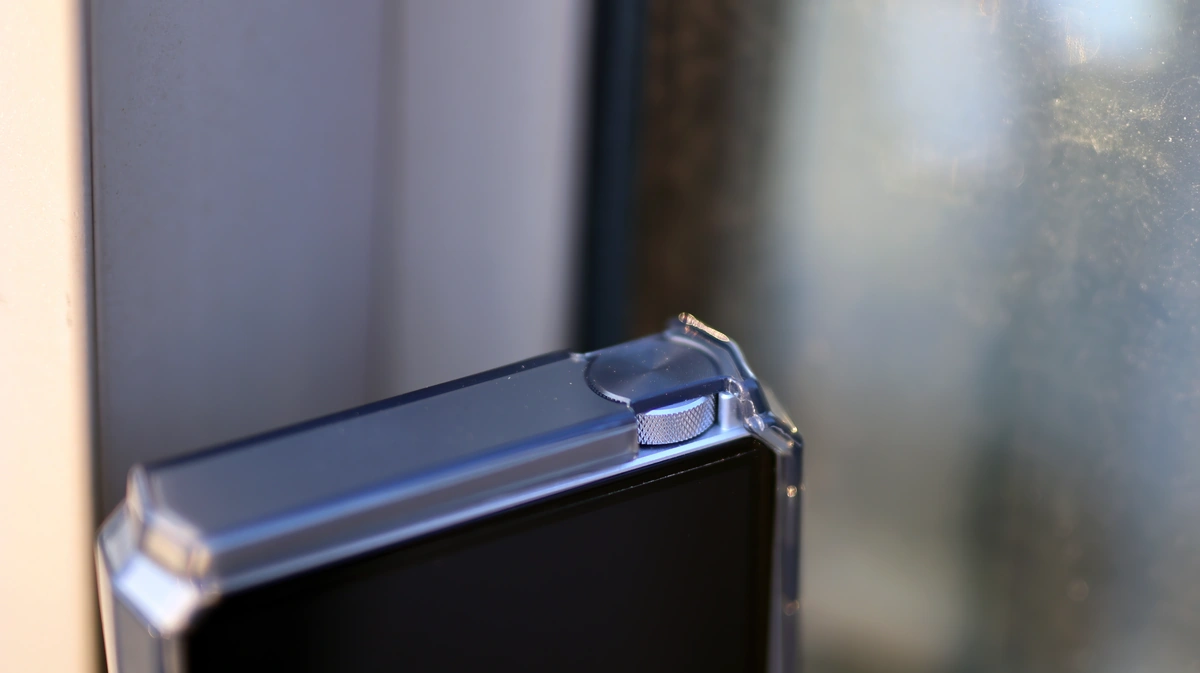 The most important part of the DAP, the DAC is a Dual ESS ES9038Q2M DAC, together with a Dual OPA1652 Op-AMP and 16 extra transistors. The design has no crossover distortion, and there are 4 Elna capacitors for a higher increase in dynamics. We do know though, that the ratings for the Class A and Class AB amps are the same. And that we have a 2V voltage swing for the single ended output, and a 3.6 V swing for the Balanced output. The max power is 125mW for the Single Ended output, and 405mW for the Balanced output. We have a super low THD, of 0.0008 for the SE output, and 0.0005% for the Balanced output. The SNR is 119 and 120 dB for the SE and BAL outputs. The crosstalk rejection is a huge reason why you'd want to use the Balanced output, as it is 68 dB in sE but 100 dB in Balanced mode. 
Under The Hood / Functionality / Software
Starting with the obvious, we have Android 12 running on R6 III. We also have a fast and good operating system, as expected from hiby, but I also noticed some particularities, including the fact that you can customize the font of r6 III, and that you can install basically any 3rd party apps. You can use the settings to set the Class A or AB operation, and R6 III has systemwide bit perfect audio, through which it offers absolutely no oversampling for the audio that is being played regardless of the app that's currently playing on it. This is helpful because you want to have the best quality for Tidal, Spotify, or you may prefer installing a different music playback app.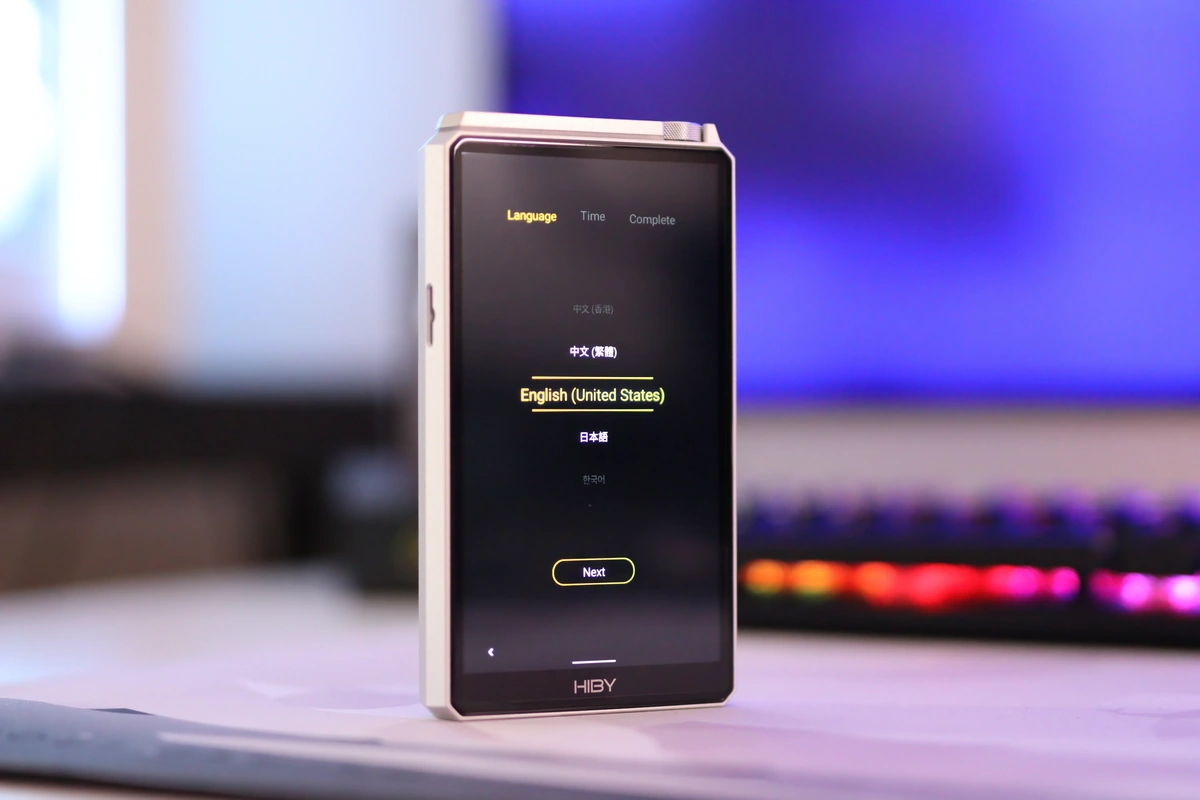 Speaking of which, for Tidal as well as local files, we have MQA 16X unfolding. Sadly, I noticed that the USB DAC function comes with a delay, that is high, around 500-600 mS, which is quite noticeable with video materials, so R6 III will not work for watching videos and playing live games in general, if it is connected as a USB DAC.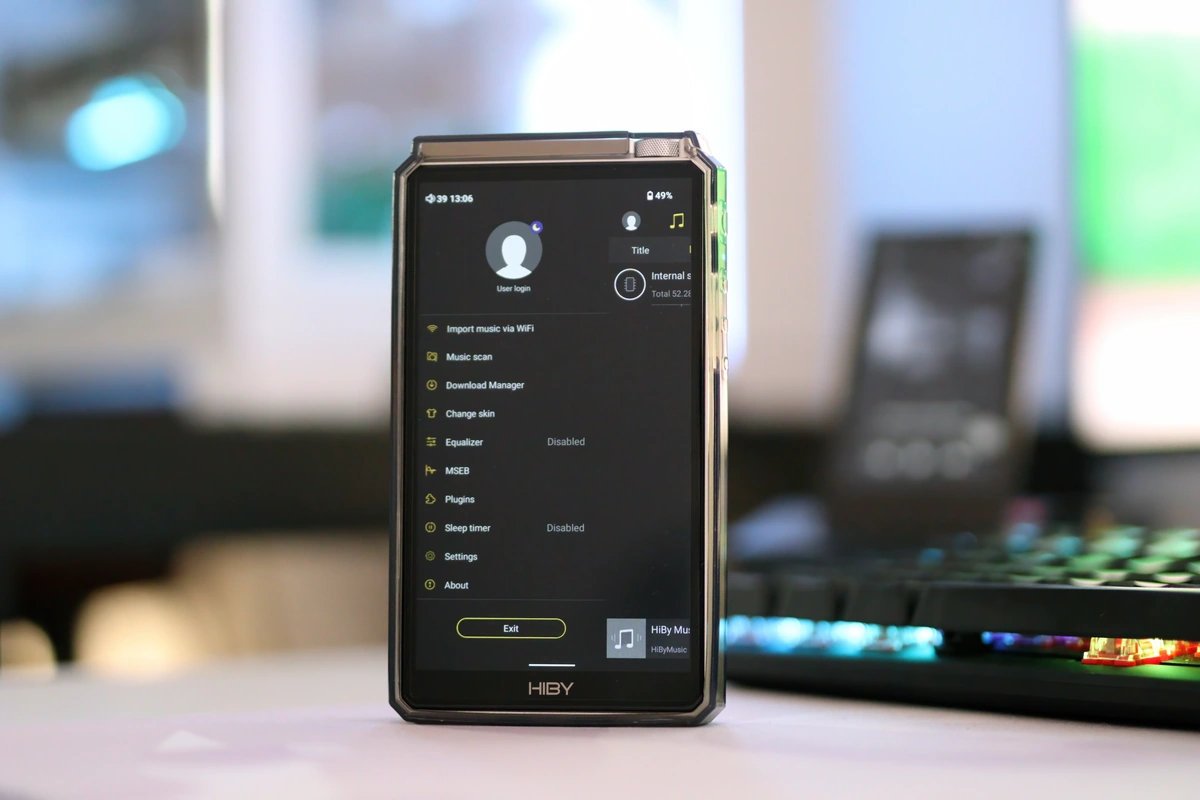 If you want to place R6 III in a bag, you can use HibY cast to control it from a smartphone, or a PC / Tablet. The DTA or Direct Transport Architecture which is unique to Hiby is a unique implementation to offer a bit perfect for all apps running on R6 III, which I found to work rather well. As you'd expect, R6 III has support for Hi-Res files too, including DSD up to DSD512, and PCM 768. Everything works as expected in general, and I feel like R6 III is a super powerful DAP, although to be honest I still use DAPs mostly to play music files from a microSD card or for Streaming, so its ability to play games and videos is less important for me. 
Sound Quality
Starting with the pairings for today's review I've used a large selection of IEMs and Headphones to test the abilities of R6 III, including SIVGA Oriole, Dita Audio Perpetua, OLLO S5X, Audeze MM-500, iBasso SR2, Westone MACH 60, FiR audio NE4, Dan Clark Aeon 2 Noire, Ambient Acoustics MAD16, and HIFIMAN HE1000 V2. All in all, R6 III is fully able to drive all of the hard to drive headphones I have, and it does this with ease, most of the time without reaching maximum volume, for example OLLO S5X is at 80% at max, and HE1000 V2 at 95%. Even at maximum volume, R6 III does not distort, and sounds super clean, controlled and powerful.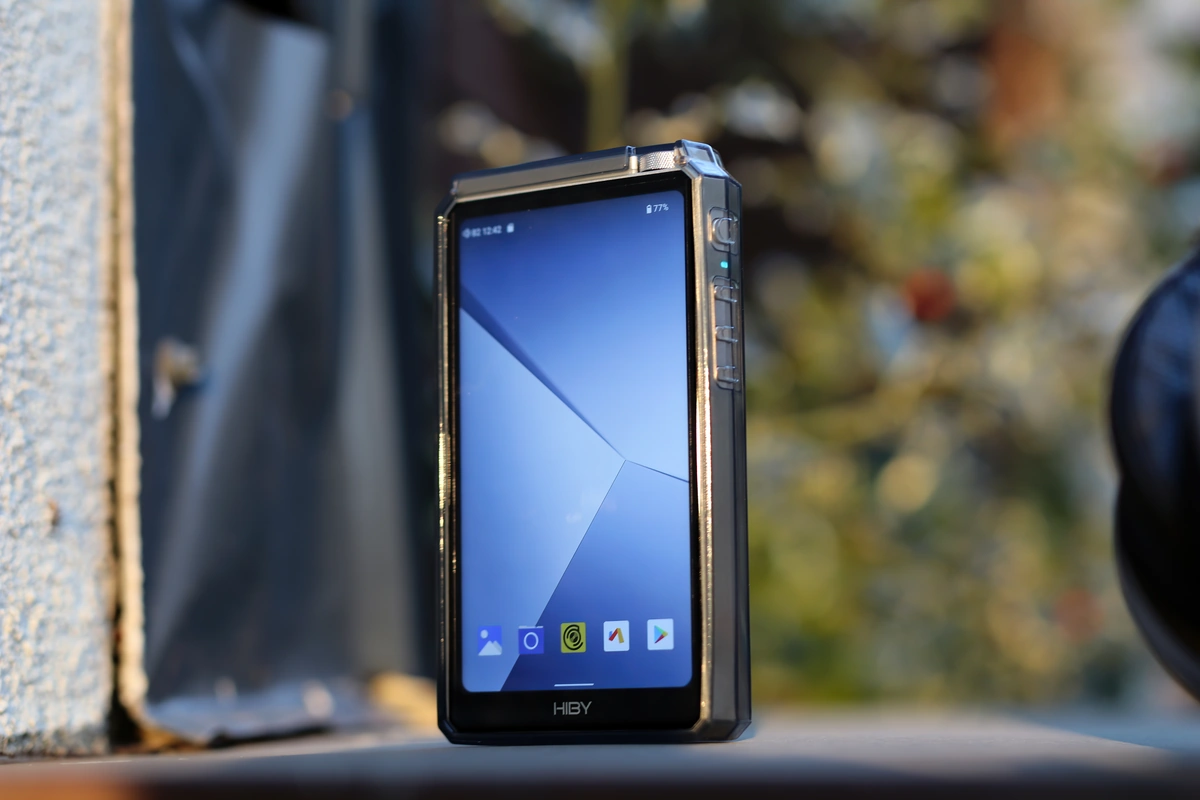 To begin with the signature, there's quite a bit of a difference between the Class A and Class AB of R6 III, and it is an eye opener experience to hear it and to learn how those Classes change the sound, especially when the design, DACs and AMPs are exactly the same, but run in a different class. To sum things up, Class AB sounds more digital, more compressed, less dynamic and less interesting, but the unit gets less warm, and has a considerably longer battery life if using Class AB. Class A, on the other hand, has much better dynamics, better control, better impact, it is more punchy and more colorful, with better micro detail, more realistic textures, and it just sounds more realistic and more powerful. The soundstage is also vastly changed, with Class A having a wider, deeper soundstage, deeper bass, and just a more vivid presentation. If there's any downside to all of this, with IEMs like FiR Audio NE4, the sound seems to be more overdriven if using the Class A mode, as in, distorted guitars have a bit more texture and everything just seems to have a bit of overdrive applied to it, especially at louder volumes. Although this comes with an improved control and lower actual distortion, as in, the musical notes remain cleaner throughout the entire presentation, the midrange in particular has that overdriven edge effect, which I noticed to be consistent with other devices that run in class A, as they always seem to have a super drive kind of sound to them. I am willing to say that although I am quite aware this can't be happening, at times it feels like songs are played a bit faster than they actually are.  This being said, for the rest of today's review, we'll be using the 4.4mm Balanced Headphone Output, in Class A, playing flac files from my PC, or a microSD card inserted in Hiby R6 III, or streaming tidal Files with a mix of normal and MQA files.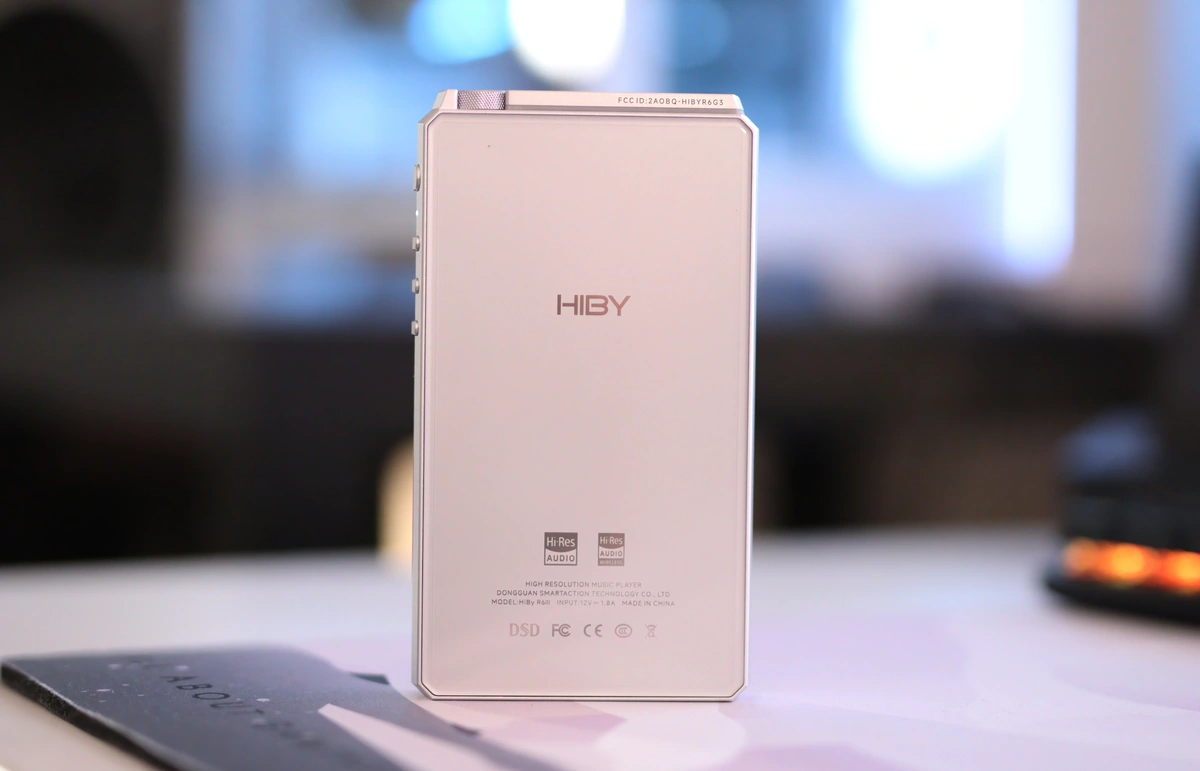 The sound of R6 III at its best is super detailed, and this starts down from the bass, which is extremely well controlled, with a superb impact and depth, super good resolution, and control at the lowest frequencies. Enjoying R6 III and putting it next to the original R6, I can see how Hiby has improved and came a long way from the original R6, the new R6 III now being much more controlled, with more depth, better substance in music, more impact and better reach in the low. Especially with IEMs or in-ear monitors, where the original r6 had a slightly high output impedance, R6 III now doesn't have the same problem, so not only does it not have any hissing or background noise, but it also offers a much better impact and higher quantity of bass and control. The bass of R6 III is somewhat warm, slightly uplifted in quantity and presentation, with outstanding authority. Even with large headphones like HE1000 V2 I can notice that the bass isn't exactl;y neutral, but instead a bit high in quantity and pleasing to the ear, especially the sub and the mid bass.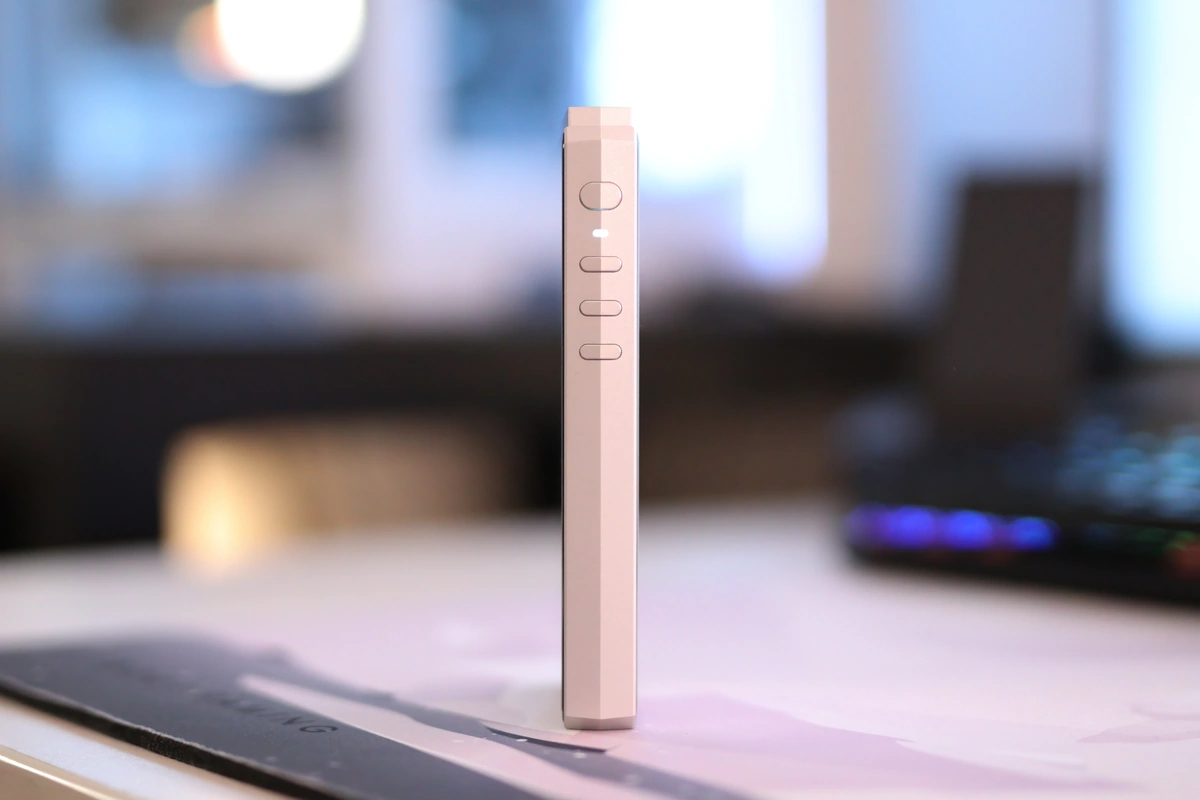 We're greeted by a super controlled midrange, with a surprisingly low distortion, and in fact, R6 III has such a low distortion and high dynamic, along with such a punchy sound that it sounds somewhat different from the other DAPs I reviewed to date, similar to how DX320 sounds a bit different from the other DAPs I reviewed to date. The high level of power is super easy to feel, both with IEMs and large headphones, where you always feel like R6 III is pushing the sound a bit cleaner, a bit more, and a bit more forward than the opposition. The background instruments are easier to tell apart from each other, and each layer is easier to tell apart, and I feel like a lot of this comes from the Class A design of the AMP part, because I can easily tell that all of those special effects do not happen if using R6 III in Class AB mode, where R6 III sounds quite detailed, clean, but very similar to the other DAPs it is competing against. It never sounds soft like RS2, and in fact R6 III has a very hard hitting impact, and you can hear each texture quite a lot, so I would classify it as an opposite presentation from Hiby's own RS2.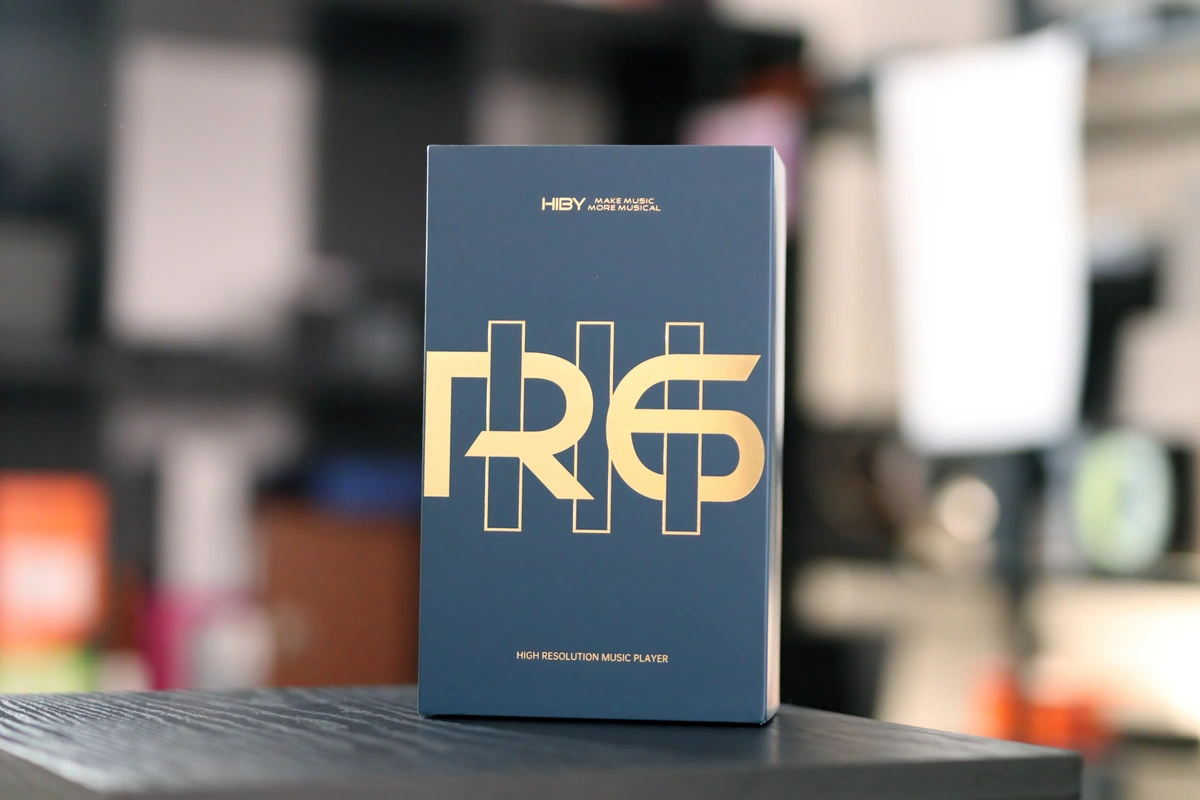 The treble is really clean, and sparkly, with a high amount of energy, and here I can say that I don't hear much difference between Class A and Class AB, but both seem to follow the same super detailed and airy presentation. R6 III is not a harsh or a super bright sounding DAP, but a super faithful one, in the sense that two different albums from the same band will sound widely different, to the level where you can hear the mastering and the mixing differences. For example, while most DAPs will play most albums from Carach Angren similarly, Hiby R6 III will make a huge difference between the Franckensteina Stratemontanus and Lammendam. All in all, the sound of r6 III can be summed up as slightly warm, super dynamic, punchy, vivid but faithful to the recording, and what I think ti is doing, is that it is not limiting the full resolution and clarity of the song to shine through, having more headroom and ability to render music with low distortion than most competition, especially in the price range, but we'll explore this down below. I can't mention this enough, but I never found R6 III to run hot to the touch, even at super high volumes in class A. 
Comparisons
Hiby R6 III vs Shanling M3 Ultra (499 USD vs 469 USD) – We start with a strong comparison, because Shanling M3X is the newest DAP I reviewed, so I've used it intensely in cycle with R6 III, doing a lot more back and forth between them. The first thing I noticed is that M3X has a lower maximum driving power, and r6 III has a higher maximum driving power, realistically, with the same headphones. On the other hand, they both can do pretty much the same things, M3 Ultra has less USB DAC delay, which can be mitigated with some experiments, while I wasn't able to cancel the delay with R6 III. The overall sound of M3 Ultra is a bit brighter in general, and also a bit more natural in the midrange. Hiby R6 III sounds quite different, more overdriven, more powerful, more controlled, with a lower distortion, and a higher amount of dynamics. This being said, the treble in particular only gets sparkly on R6 III if the album is quite bright, like with Infant Annihilator – Palpable Leprosy Of Pollution, but it will be rather smooth with most albums, while M3 Ultra always sounds more neutral, and have a slightly higher amount of treble and air. The soundstage is a bit deeper on R6 III, but the top end can feel a bit cut off with most music, unless the album is offensively bright, while M3 Ultra always sounds a bit more peppy and brighter, and this is not a negative per se. Both are super good options, I would go with R6 III if you like a thickier, smoother sound, with more impact, while I'd go with M3 Ultra for the increased battery life, smaller size, USB DAC function, and a more neutral sound. Detail and resolution is similar, both are great.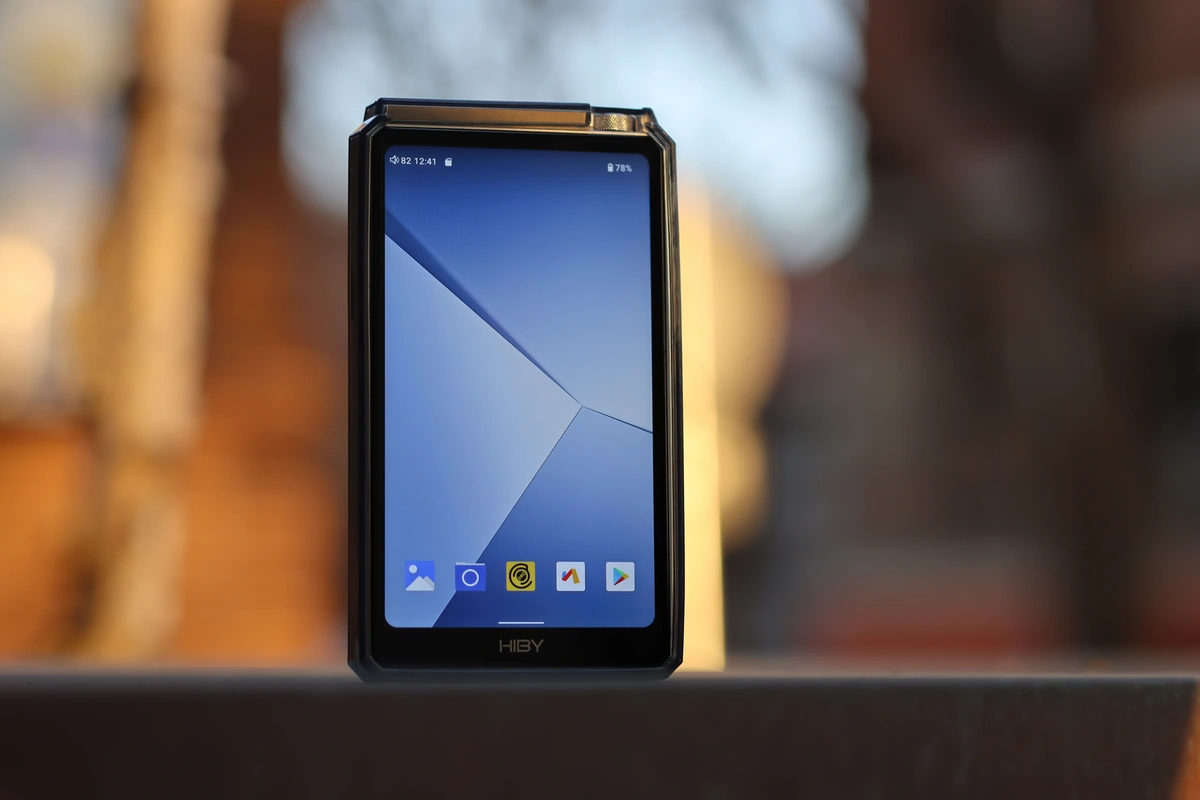 Hiby R6 III vs Hiby RS2 Darwin (499 USD vs 479 USD) – We have a hiby vs hiby situation, and it is an interesting one, because those two DAPs are really different, RS2 being an R2R DAP, with a softer sound, less impact, but a more gentle approach to sound. It is also more minimalistic, with no extra streaming or abilities, so R6 III is much more versatile, but RS2 does not have any USB DAC delay, while R6 III has almost half a second of delay, which will be hard to mitigate, if you were planning on using it as a USB DAC. The sound of R6 III is always much more dynamic, has a stronger drive effect, it is more punchy, more resolute, has better impact, more driving power, and better overall clarity. This all comes at the cost that R6 III is more faithful to the album, and it will be trash in trash out, while RS2 Darwin will always be softer, gentler and smoother than R6 III. 
Hiby R6 III vs TempoTec V6 (499 USD vs 399 USD) – The shape is smaller for V6, and you can actually hear the sound being a bit smaller too, as the soundstage is a bit more intimate, but the presentation is a bit warmer and smoother. The overall DAP and firmware are smoother for R6 III, which feels superior while in usage, but this doesn't make V6 underwhelming, just placing the pricier R6 III above the V6 overall. The sound of V6 tends to be more congested, and more limited in the dynamics, R6 III sounds more open, wider, larger, more driven, and with better layering and instrument separation. V6 is a more traditional DAP experience, while R6 clearly sounds a bit more forward, yet more faithful to the album, imposing its own character less. All in all, if you can afford R6 III, it is a better DAP, but V6 can run quite a bit cheaper, and especially if you don't need the streaming ability of R6 III, and if you prefer a thicker, warmer, smoother sound, V6 still makes sense, but otherwise, R6 III is better. 
Hiby R6 III vs iBasso DX170 (499 USD vs 449 USD) – The two look similar, are similar in size, and shape. The display of DX170 is a bit more colorful, but this won't matter that much for music listening, and they both have a 60Hz display anyway. The overall usability is similar, they both have similar abilities, both can run third party apps, and both have a more traditional DAC / AMP design, with both having about the same maximum output power and overall driving ability, with both having the same low level of hissing when driving IEMs. The sound can be described as slightly warm for both, warmer for DX170, with a bit more body and impact, also similar level of dynamics. The treble seems to be more faithful on R6 III, where if the recording is bright, it reproduces that brightness better, and it stays smoother if the recording is smoother, while DX170 is a bit smoother in general. The midrange has a slightly better layering and separation on R6 III, which can describe the background instruments a bit better at super high volumes, but both do a super good job. Somehow, R6 III falls slightly more towards how DX320 sounds like, but has the resolution and maximum revealing ability of DX170, yet the midrange is always a bit more driven, that Class A design surely has a word to say. 
Value and Conclusion
With a price point of 499 USD, you could theoretically say that R6 III (Gen 3) is the priciest of the midrange DAPs currently released on the market, but this is for a difference of a few USDs, even V6 being priced higher now that the crowdfunding campaigns for it have ended. While R6 does not have an R2r DAC like RS2, which is also made by Hiby, it has a dual class design, which puts it at the front of the list for features, so the price performance is all super good.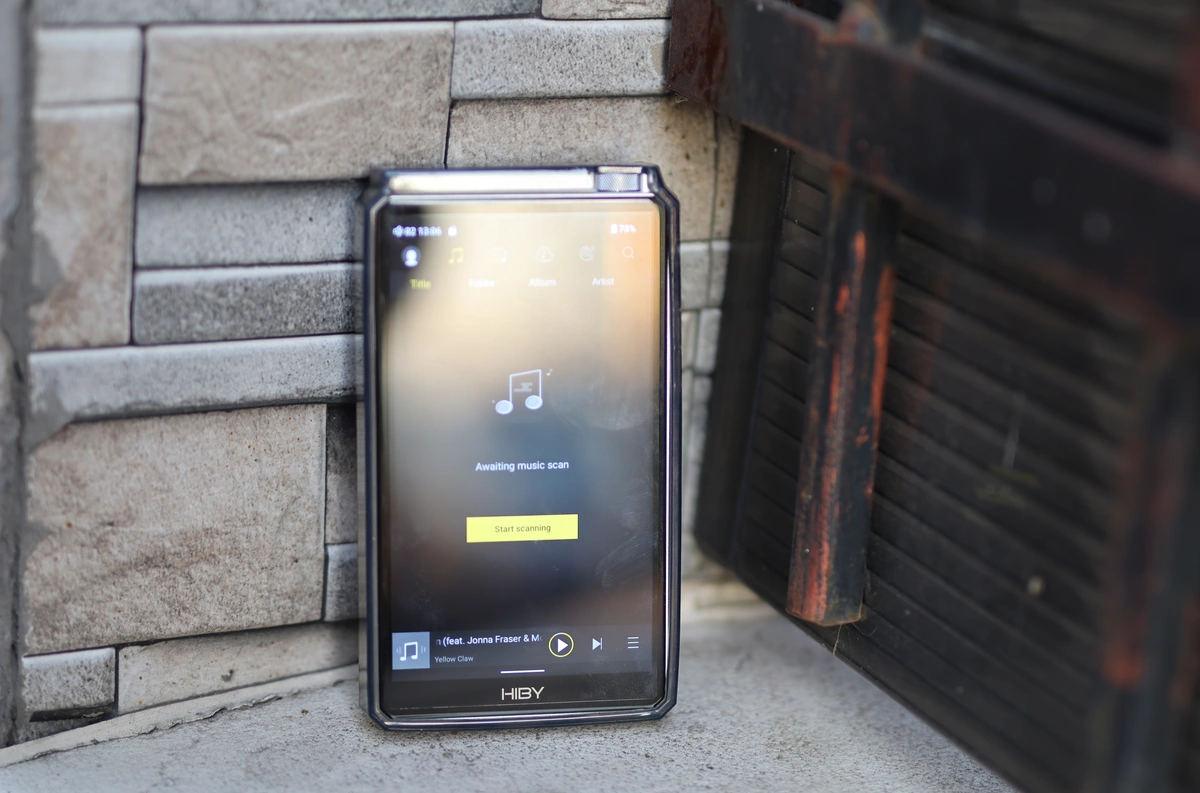 Before the end of today's review, Hiby R6 III is the first DAP I remember exploring with a dual Class A and Class AB design, so it earns a place in the Audiophile-Heaven Hall Of Fame for super engineering, and for helping us explore how Class A differs from Class AB for the same DAP and same everything else. Not only this, R6 III is my current choice for a high-end DAP when I have to go out and need something versatile to power both FiR audio NE4, but also HIFIMAN HE1000 V2.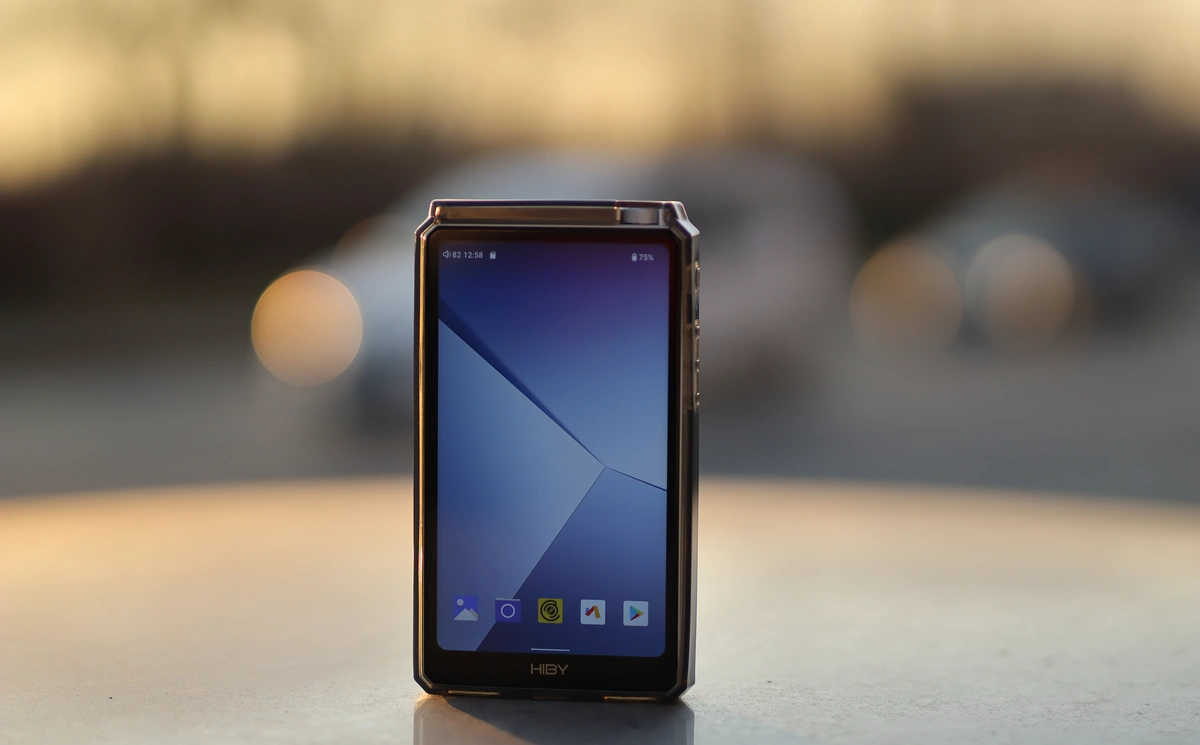 At the end of the day, if you're looking for a DAP with which you can easily switch between Class A and Class AB, which can power basically any portable and even most desktop headphones, which has a Balanced 4.4mm Line Out, 3.5mm Line Out, Balanced 4.4mm Headphone output, and a Single Ended 3.5mm Headphone Output, which has MQA support up to 16X unfolding, and strong battery life, strong Wifi, and good display quality, Hiby R6 III looks like an excellent package, and an outstanding option for those searching for a reliable DAP or digital audio player.
Product Link
You can grab one from www.amazon.com here: https://amzn.to/3YTrjgZ
Official Link (Hiby Store): https://store.hiby.com/products/hiby-r6-gen-iii
If you're in the UK, you can grab one from www.amazon.co.uk here: https://amzn.to/3JpFxjZ
And if you're from Europe, you can grab one from www.amazon.de here: https://amzn.to/3FuyN2X
---
---
--- Please remember to stay safe, and always have fun while listening to music!---
 - If you have a dime to spare, and donate, to help us with electricity and work expenses, it would make my day much brighter, as it would help me improve things around the website and increase the frequency of my posts - 
---
Full Playlist used for this review
We listened to more songs than those named in this playlist, but those are excellent for identifying a sonic signature.  PRaT, Texturization, Detail, Resolution, Dynamics, Impact, and overall tonality are all revealed by those songs. We recommend trying most of the songs from this playlist, especially if you're searching for new music!
https://www.youtube.com/playlist?list=PL_cjBXGmwSHSdGcwuc_bKbBDGHL4QvYBu
--- Contact Us ---






---
---