JDS Labs Atom AMP+ – Uber Amplified Maximus
JDS Labs Atom AMP+ is an amplifier made by JDS Labs from the USA, and priced at 100 USD at the moment of writing this review. I did not review many amplifiers in this price range, so the comparisons will include the original JDS Labs Atom, xDuoo TA-10, and Soundavo HP-1 DAC. 
Introduction
JDS Labs is one of those companies that offer a really good price / performance ratio for their products, having released AMPs, and DACs that are almost always sold out. This means that people not only take them seriously, but enjoy their products and always leave positive reviews. Positive user reviews means that actual users are enjoying them, and then there comes me, a young and enthusiastic and positive person who should also like the AMP+ (hopefully for them). JDS Labs offers really good support, and is above most european headphone companies like good old Senny. 
It should be noted that I have absolutely no affiliation with JDS Labs. I'd like to thank JDS Labs for providing the sample for this review. This review reflects my personal experience with the JDS Labs Atom+. Every opinion expressed is mine and I stand by it. The purpose of this review is to help those interested in JDS Labs Atom+ find their next music companion. 
Product Link
You can grab one from www.amazon.com here: https://amzn.to/2V07DwY
If you're in the UK, you can grab one from www.amazon.co.uk here: https://amzn.to/2WpHEzg
And if you're from Europe, you can grab one from www.amazon.de here: https://amzn.to/3BWBp6j
Build Quality/Aesthetics/Functionality
The unboxing of the JDS Labs Atom+ is the same as with the original Atom, and nothing changed. The power supply is still powering the AMP, it is a heavy and large power brick.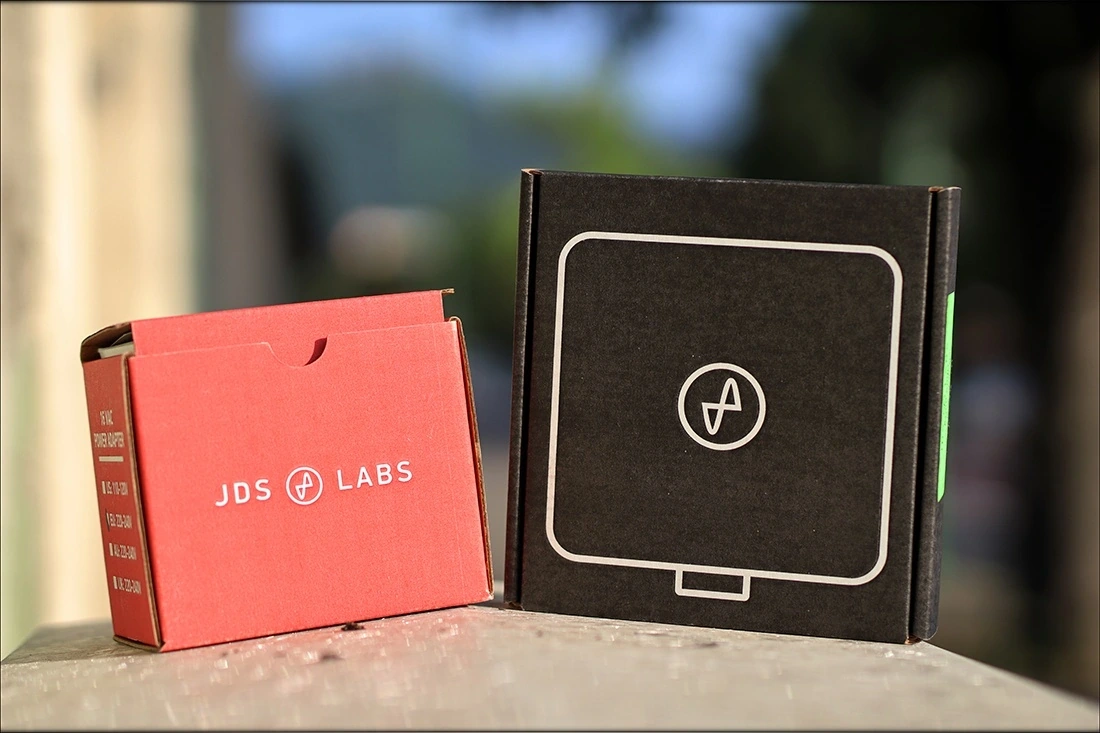 As far as I understand, Atom+ uses a Linear Power Supply, which is also why it is so large and heavy. I love the fact that the plastic box is not scratch prone, and it is light, small, and will fit with any desktop. When powered, the volume ring has a white light around it which looks really nice.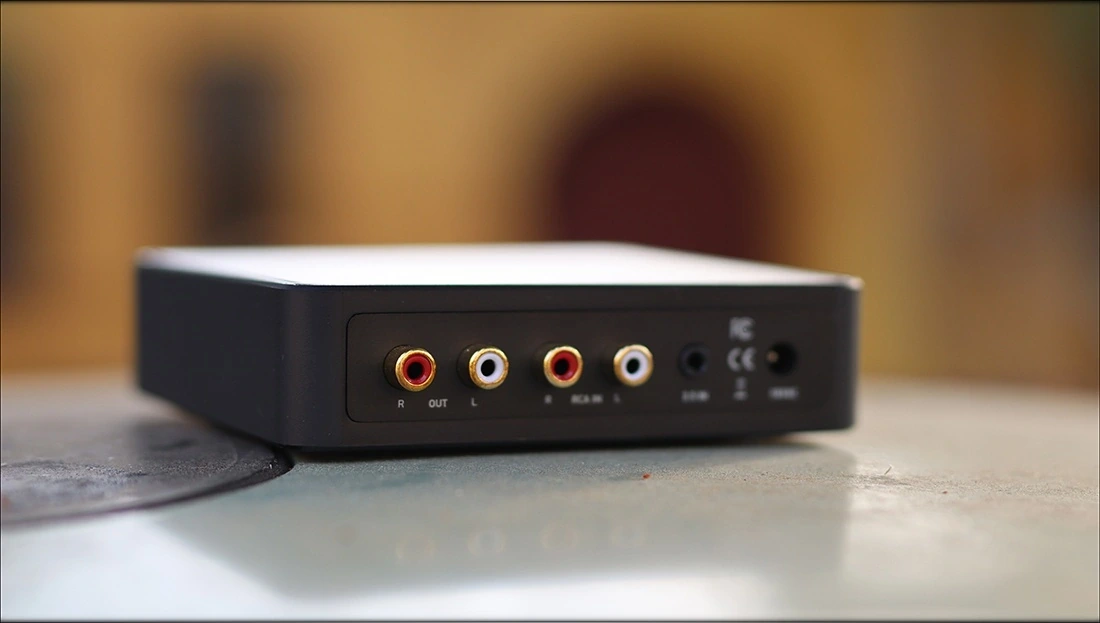 You can select between the RCA and a 3.5mm input, so you can use basically anything as the DAC for the Atom+, but especially JDS Labs's own DAC+. The headphone output comes in a 6.3mm shape, but my personal experience is that IEMs work well with it as well, because it has low noise and low hissing, even in high gain, and in low gain we have enough volume range to drive most IEMs as well.
When you unplug the headphones, the volume controls the volume of the outputs at the back, which are 2xRCA, used to control a full sized speaker setup. This means that you can use the AMP+ as a Preamp, to give a system volume control. 
The unit never gets hot, and it seems to work well for what it is designed to do. It can drive basically any headphone, from HIFIMAN ARya to HIFIMAN He 6 Se, and it gets too loud at high gain at about half with Sundara, so tons of driving power for just 100 USD is something I consider sweet. The headroom of Atom+ is the best I heard in this price range, and it never seems to run out, having a really dynamic, punchy and colorful sound that never seems to become tiring or get tired. 
Sound Quality
The sound of the Atom+ is very similar to the original Atom, but this time it is more neutral and more natural than the original which had a pretty colored sonic, which was really warm and thick. The new Atom+ is more natural, and doesn't color the sound as much. It also has much less noise and hissing, so you can enjoy the sound with IEMS too. The preamp function is awesome and a large number of folks asked me about a good entry-level DAC/AMP that has good pre, so getting something like DAC+ and AMP+ would be the answer to their questions. 
The bass of the Atom+ is deep and fun, with tons of substance and extension, excellent sub-bass presentation, and good speed too. The bass tends to be on the natural side of things, with a thicker, more lush presentation, than what is considered neutral. There's a good sense of depth and space, and the bass never seems to run out, even with headphones that aren't exactly bass masters, like HIFIMAN Sundara. In fact, this is something that I really like about the Atom+, it can sound deep and controlled, with zero distortions even with the headphones that would typically run out of headroom and produce a somewhat distorted or shallow bass. 
The midrange is sweet, somewhat warm and somewhat thick. Atom+ has a tendency of presenting less textures than most of the competition like K5 PRO, but it does that to present music more fluidly and with more emphasis on the musicality and to produce the sensation of the presentation being effortless. Female voices and male voices are both slightly sweet, and Atom+ works nicely for all music styles, from classical to rap to metal to EDM. All in all the stage is large, with a wide and deep presentation. The dynamics are perfect too. 
The treble is smooth and relaxed, without much emphasis on the highs. This means that Atom+ can be a forgiving amp, with less emphasis on the harsh character of poorly recorded music, but with more emphasis on the musicality in the mids and the bass. The treble is never boring, just not overtly expressed and smoother in nature. This works well for headphones like Sundara but not so well for headphones like Alara and Rosson RAD-0 which were already quite smooth and relaxed. 
Comparisons
The main comparisons will be with the original Atom AMP, the TA-10 from xDuoo which is a Tube AMP, and HP-1 DAC from Soundavo, which for just 30 USD more adds a DAC to the device, compared to JDS Labs Atom+. There are so many options out there, and Atom+ pairs with basically anything so well that you never have to worry about what you're powering from it. 
JDS Labs Atom AMP+ vs JDS Labs Atom AMP (The Original) (100 USD vs 100 USD) – The original Atom AMP was really warm and thick, bassy and smooth. It also has a bit of noise with really sensitive IEMs, and this is something that changed with the new release, as now it is fairly silent and does not have a lot of noise with IEMs. The sound is also more neutral, more natural, with less emphasis on the lows and the bass. It still is fluid and smooth, musical, and if you have the original, you could consider the new one an upgrade, but if you don't have either, I would recommend the new AMP+ more than the original to you. 
JDS Labs Atom vs xDuoo TA10 (100 USD vs 290 USD) – TA10 is more than an AMPO, it has tubes, but it also has a DAC, and priced much higher than the Atom+. In all honesty, unless you just wanted to do some tube rolling and play around with something, seeing what kind of sound you could get, I would recommend the Atom+ together with the DAC+, for a more natural and versatile sound, and setup. Tubes are really nice, but the most affordable Amplifier I ever found that was worth the effort with tubes has been Feliks Echo, and that one is 500 USD, or 5 times the price of the really affordable JDS Labs Atom+. 
JDS Labs Atom vs Soundavo HP-1 DAC (100 USD vs 130 USD) – When you don't want to bother at all with the source, you have the option of getting HP-1 DAC for about 30 USD more than the Atom+. It still is an amazing overall DAC/AMP, but has less driving power and less punch than Atom+, along with a less detailed sound. One always has to make a sacrifice and a choice, and if you already have a decent DAC, then going with the JDS Labs Atom+ means going with the best option you can go for the price. 
Value and Conclusion
JDS Labs DACs and AMPs always had an excellent value and price / performance ratio, with Atom+ being no exception, and they prove once again that you can have amazing performance at very low prices, with enough power to consider this as a main amplifier for a really long time, but a 100 USD price that is worthy more of entry-level Chifi IEMs usually.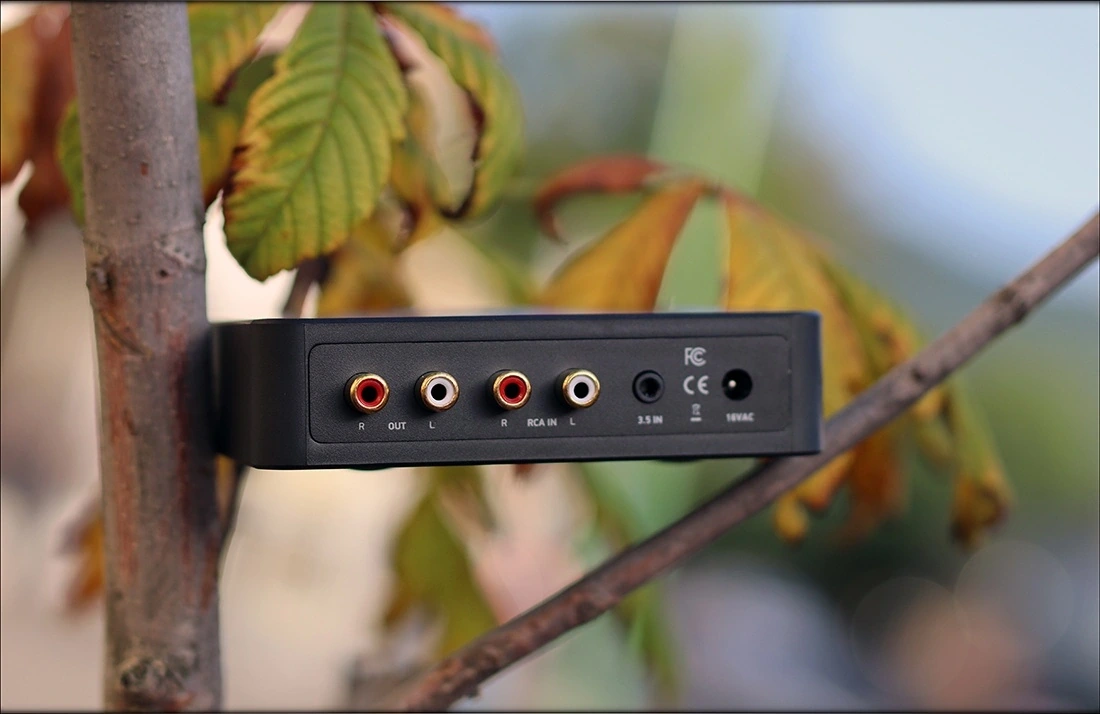 The package is really basic, no extra cables, just the power adapter and the AMP, but that power adapter is a full blown linear power supply unit as far as I understand, so it surely gives some power and clean juice to Atom+.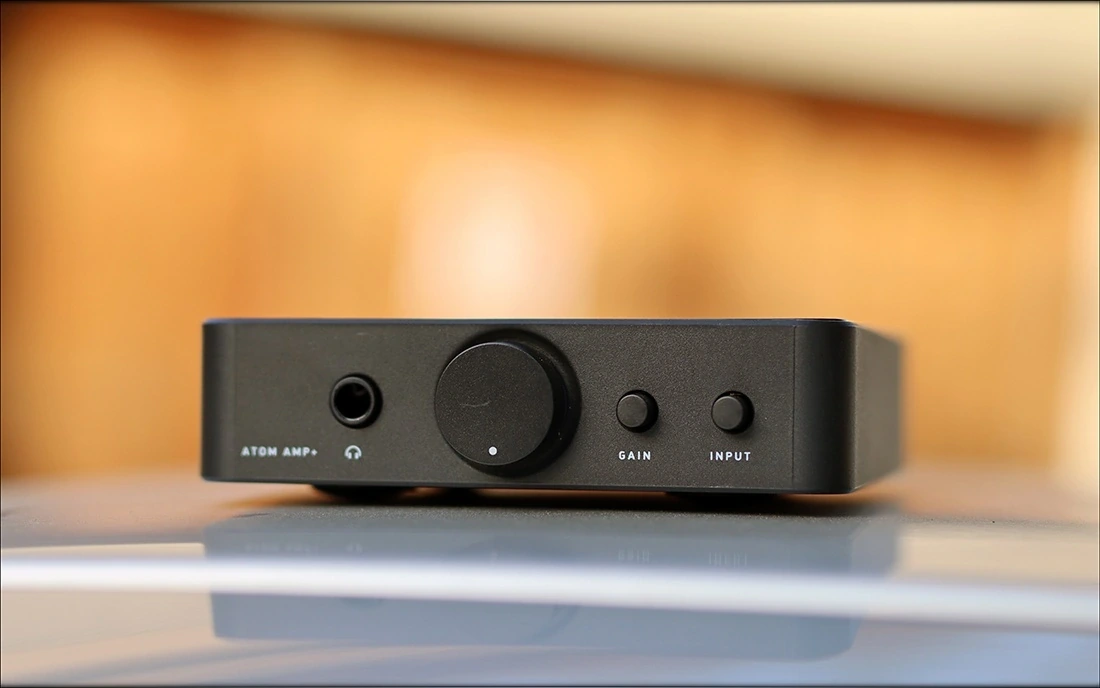 At the end of today's review, I will be adding the Atom+ to Audiophile-Heaven's Hall Of Fame, for being one of the best amplifiers you can get at 100 USD, or basically the best, as long as you don't need it to have the DAC function too. JDS Labs does make a DAC unit too, so you'll have to stay tuned for that too. If you're looking for a slightly warm, but clean, smooth and fluid sounding amplifier with tons of power and low noise, then JDS Labs Atom+ will be happy to deliver. 
Product Link
You can grab one from www.amazon.com here: https://amzn.to/2V07DwY
If you're in the UK, you can grab one from www.amazon.co.uk here: https://amzn.to/2WpHEzg
And if you're from Europe, you can grab one from www.amazon.de here: https://amzn.to/3BWBp6j
---
---
--- Please remember to stay safe, and always have fun while listening to music!---
 - If you have a dime to spare, and donate, to help us with electricity and work expenses, it would make my day much brighter, as it would help me improve things around the website and increase the frequency of my posts - 
---
Full Playlist used for this review
We listened to more songs than those named in this playlist, but those are excellent for identifying a sonic signature.  PRaT, Texturization, Detail, Resolution, Dynamics, Impact, and overall tonality are all revealed by those songs. We recommend trying most of the songs from this playlist, especially if you're searching for new music!
https://www.youtube.com/playlist?list=PL_cjBXGmwSHSdGcwuc_bKbBDGHL4QvYBu
--- Contact Us ---






---
---