HarmonicDyne Zeus – Delicate Response, Musical Attack 
A 50 mm Dynamic Driver coated in Beryllium, with a comfortable fit, Linsoul's full support, and a beautiful design will make the Zeus a headphone to enjoy for years. Given their pocket-friendly price of about 350 USD, this mini flagship will be compared to HIFIMAN Deva, Sivga P-II, and iBasso SR-2 for today's review. The pairing list will include FiiO M11 PRO, Lotoo Paw 6000, and iBasso DX220 MAX.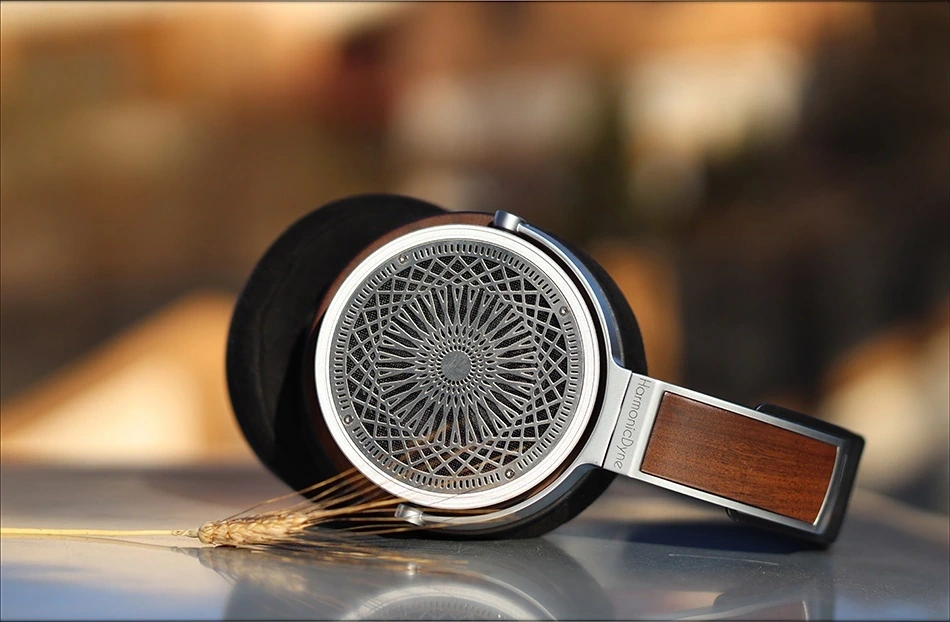 Introduction
There's actually very little information available online about the Zeus and their origins. We all know that they are an open-back dynamic headphone with a Beryllium coated driver, and that they go for High-resolution and ergonomics as far as their marketing is concerned.
We also known that those headphones are supported by one of the best shops in the entire world, Linsoul, a shop to always get your headphones and IEMs from. They have Amazon offerings too, so if you don't trust them directly, Amazon backs them up. All their headphones and IEMs are made in China, and they are a window from China's beautiful inner market to the horizon of music lovers from all over the world.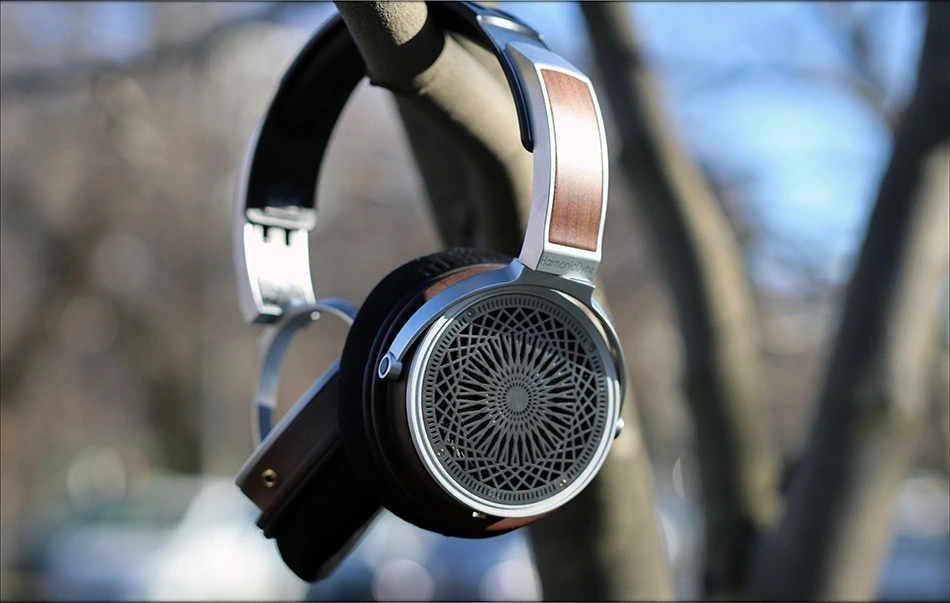 It should be noted that I have absolutely no affiliation with Linsoul or Harmonic Dyne, I am not receiving any incentive for this review or to sweeten things out. I'd like to thank Linsoul for providing the sample for this review. Every opinion expressed is mine and I stand by it, the purpose of this review is to help those interested in HarmonicDyne Zeus find their next music companion. 
Product Link
You can grab a pair of HarmonicDyne Zeus Headphones from www.amazon.com here: https://amzn.to/2QbTKt2
Packaging
First things first, let's get the packaging out of the way: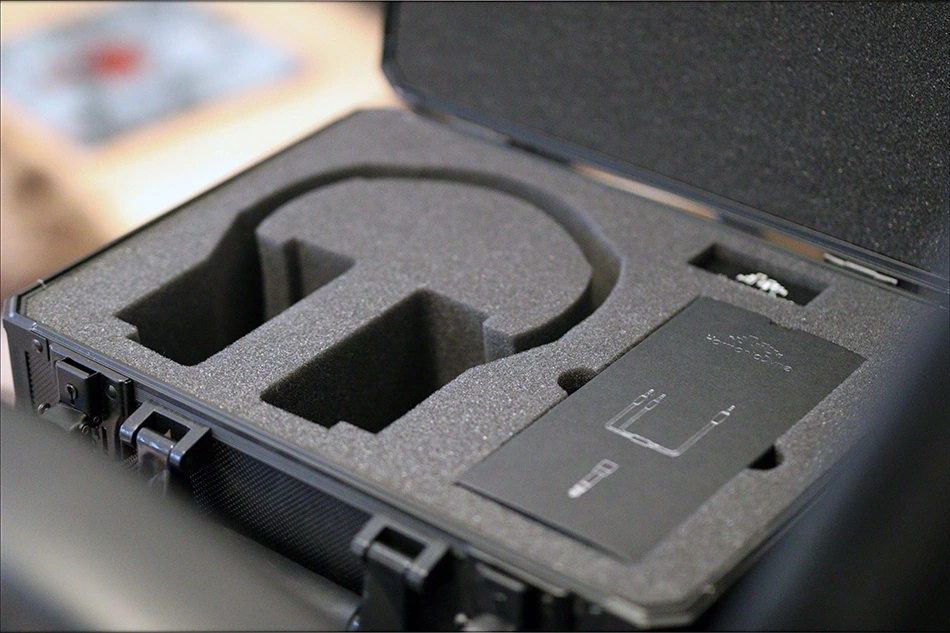 The package is extremely good this time around. We have a full blown metallic suitcase with the headphones seated in a deep foam cutout, along with the cable. I stopped from writing for a moment to ponder how much of a budget went into designing this case, and how much cheaper the headphones have been without it.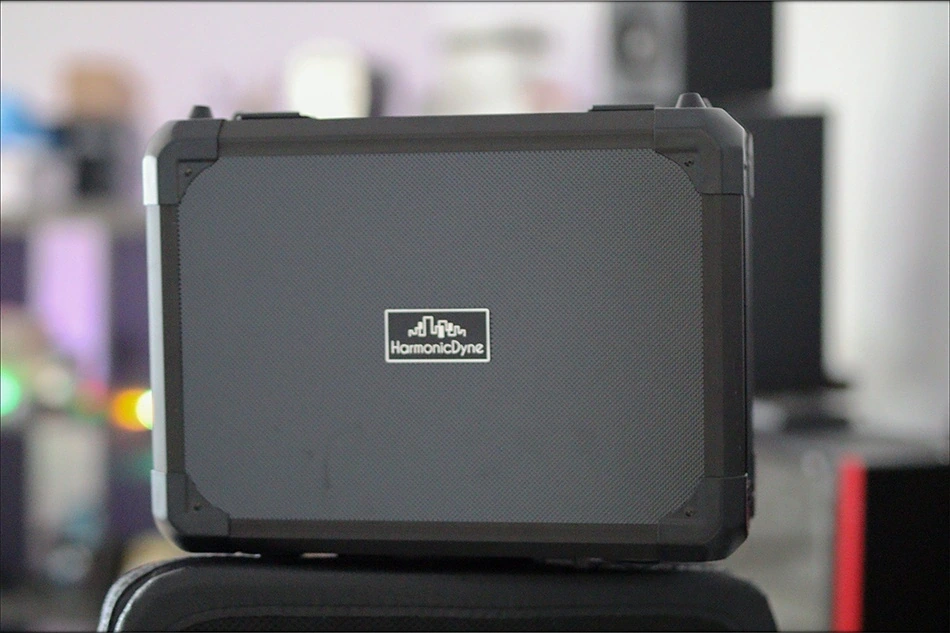 I don't really consider the case a good way of transporting them, being extremely large, and a really easy way to attract unwanted attention. If you ever wanted to see how the inside of a police station looked like, traveling with the case of the HarmonicDyne Zeus is a great way to find out.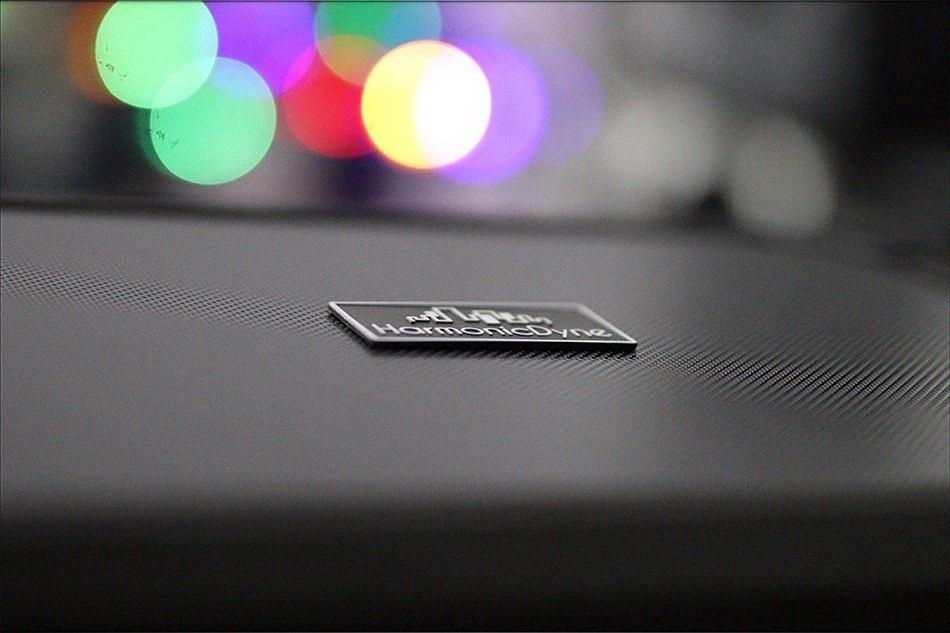 At any rate, the presentation is a 10/10, excellent really. The cable is of a good quality, with some caveats, and the earpads excellent, although a second pair would've been awesome. 
Build Quality/Aesthetics/Fit/Comfort
Starting with the build quality, Harmonic Dyne Zeus is really well built. They are a full metallic headphone, with wood accents, and leather insertions, a leather covered headband, and soft earpads. The fit is fully over-the-ear for my larger ears, and Zeus is as comfortable as HIFIMAN Deva, Sennheiser HD800S or any large and uber-comfy headphone.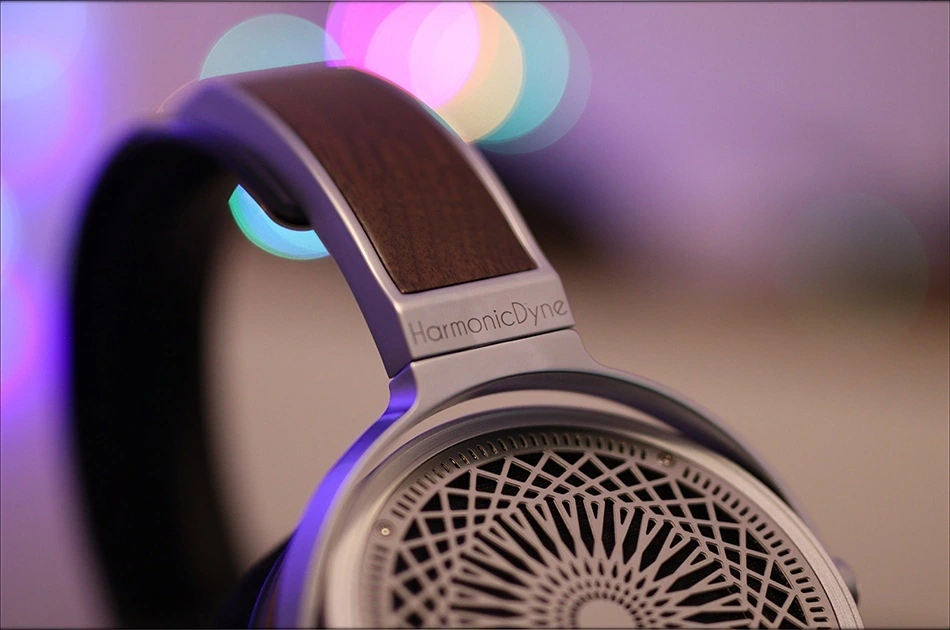 The headband has a thick enough padding for me to be perfect, and they have woods in their constructions all around. The faceplates are made of metal, and the headphones somehow manage to be fairly lightweight, and 380g. Using them for a few months resulted in no scratches or wearing signs, and I used the Zeus both indoors and outdoors. They can swivel and fold, they can adjust in every direction, and the headband can fit both small and large heads fairly well.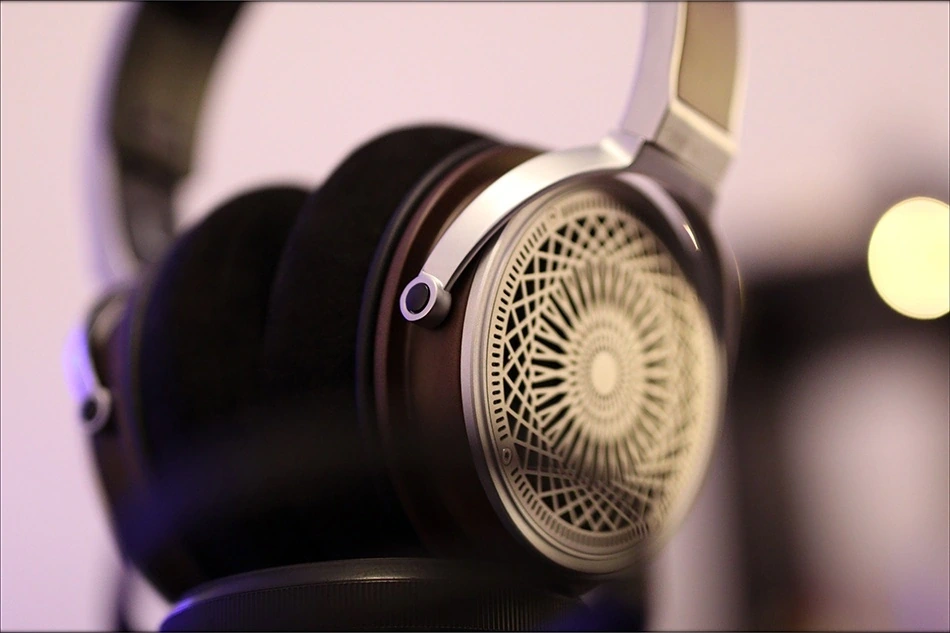 It is moderately hard to drive the Zeus, and any decent source will do, but they scale greatly with the source, indicating excellent drivers used inside, and good overall attention to the tech inside. At 64 OHMs, they are not sensitive to hiss at all, and at ~100 dB SPL, they will need some serious power to get loud. On Single Ended, I can crank Lotoo Paw 6000 all the way to 100 on high gain, so I can exhaust the maximum available volume and still would want to go higher. Zeus stays calm, like an ancient greek figure and is able to take all that with no distortions. 
The default cable is actually the worst part of the headphone, and as we will explore together, it is the only thing I want to complain about. The cable quality, sonic and build is excellent. Full OCC cable, sounds amazing. It is impossible to call it a good cable though, thanks to its thickness and overall rigidity. It is so darn rigid and heavy, hard and inflexible that using the Zeus with the original cable was not an option for me. To properly experience them, I relied on the cable that HIFIMAN Sundara came with, or on Meze Silver cables. Since the cups have 3.5mm connectors, you will have an easy time finding aftermarket cables for the Zeus. Because it is so rigid, it has some microphonic and you will hear it brushing against your clothes.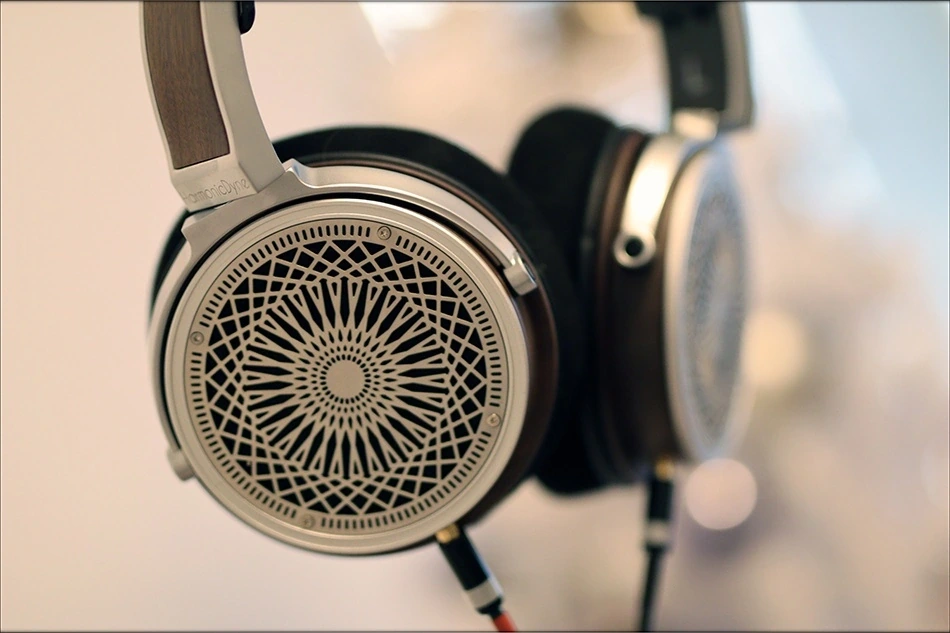 Passive Noise Isolation is actually good, and you get around 10 dB of passive noise isolation, which is extremely good for open-back headphones. The leakage is also not so bad, and you will only hear music like from a semi-open headphone while wearing them, so you can enjoy extremely loud and aggressive music, in normal living quarters. They are not closed back, and they do leak, but much less than Beyerdynamic Amiron, Sundara or Deva.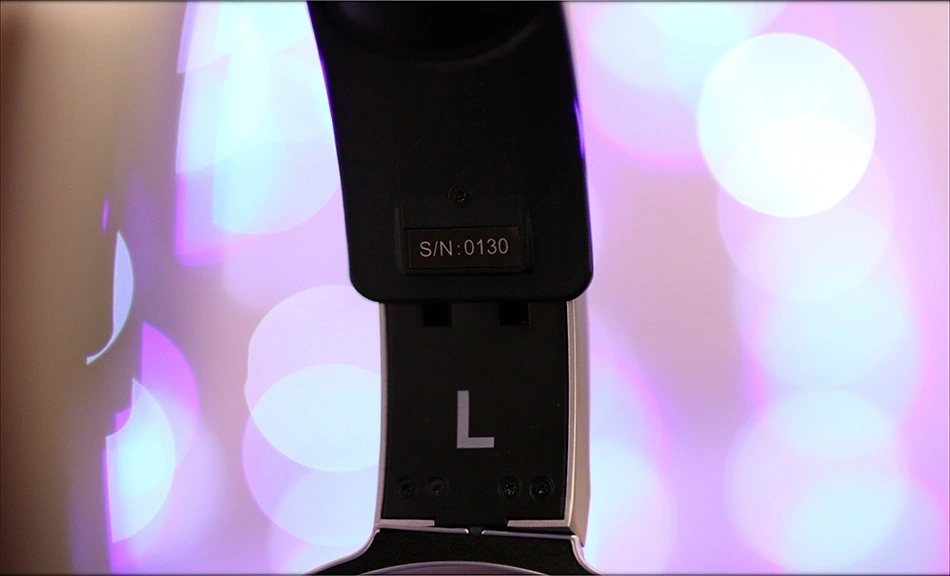 They have a matte finish on the metallic parts, which is different from the drawings and renders you can find on Linsoul and most shop images. Also, the build quality is much better in reality than it looks like in photos. 
Sound Quality
The overall sonic presentation of the Zeus can be described as really natural, deep, fantastic. I will be honest, at this point, this is my favorite over-the-ear headphone so far in 2021. I wish that this year comes with something more at me, because if a flashy midrange is all 2021 was able to push, we might as well call it the year of the IEMs, as there are already two flagships I fell in love with out there, The Audeze Euclid and the Campfire Dorado 2020. Zeus sounds kinda like a Dorado 2020 in the overall tuning, but less thick, more natural, and more even. I appreciate the overall clean yet detailed, musical yet sparkly and deep yet wide sound of the Zeus with every music style and they are the best generalist headphones I can recommend right now in their price range.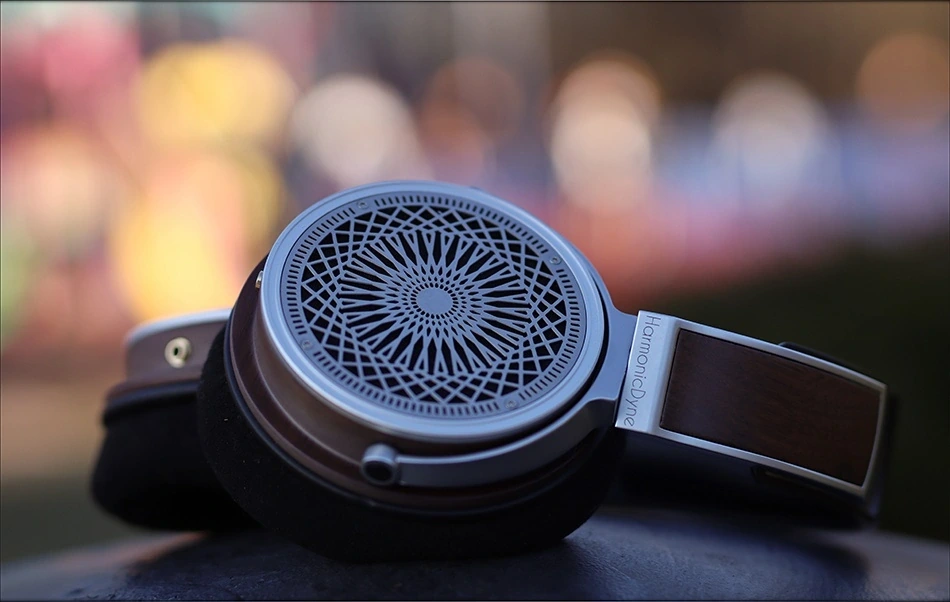 It is always refreshing to review gear from Linsoul, as they are not pushy in any way, and I can take enough time to properly assess the sonic presentation and overall reliability of a product. This means that I got enough ear time with Zeus to both know perfectly how it sounds, and realise I may not have the proper linguistic skills to transfer that knowledge to you. Nevertheless I shall try my best. 
The bass of the Zeus is really natural, with a full, deep and impactful presentation. It is the slammy type rather than the thumpy type, so it will be able to keep up with very low notes with zero distortion. At the same time, if you're addicted to thumps and quicker bass notes, or if you are afraid of a deep bass, it won't be perfect for you, and Sivga P-II would be more recommended. The bass of the Zeus is one of the best I heard in a headphone, and that Beryllium coating is really doing its job on the lows and up to the lower midrange. The sound can be described as slightly warm, and full bodied, but it is not thick nor dark. It simply has a natural body and natural presentation. 
In fact, even the midrange is musical, enjoyable, with every single guitar note shining a true beauty on the listener. There's no sense of discrepancy and no harshness. The soundstage of the Zeus is the best part of it, being really holographic and vivid. The midrange is especially affixed to sounding musical and to presenting all the detail there is in music without losing musicality. The soundstage is clearly the best part still, with Zeus sounding incredibly convincing of a true studio. 
Usually, when listening to rock and metal, or even EDM, most headphones present certain details as a vague background noise. This is because either they have a rather high distortion, or they can't quite resolve details. I know so many headphones, even some way more expensive than the Zeus that don't manage to actually make sense of every single bit of music that they play. The midrange is generally natural, with a slight emphasis on the upper midrange. 
There is a very specific tiny dip exactly in the peak of the upper midrange, so while the whole range is emphasized, the peak itself is kind of inverted. This makes Zeus open and vivid, but non-fatiguing. Smart approach, but it means you will crank the volume as much as possible, since they are really easy on your ears. 
In fact, I really appreciate the overall imaging and stereo separation, and Zeus is pretty much my dream sound for 350 USD. Even Deva's huge soundstage can't quite keep up with Zeus's way of conveying music in a realistic way. You will hear specific sounds clicking next to your ear, laterally, but the voice coming from meters up ahead, or a guitar playing in the upper right area. A brilliant play of scene and image. 
The treble is extended up to the sky, really airy and really detailed. It is not the central point of their sound, and while one could say that Zeus is generally a bit musical and smooth in the treble, they also have a natural character, so no harshness, no sibilance, no splashy treble and no thick or dry treble either. 
In fact, this is what I can't quite describe that well, Zeus sounds natural. So incredibly natural and transparent that I don't really have a way of conveying it. When something has a certain coloration, it is really easy to call it out, but when something is really natural in every way, it takes far more time and effort to describe it. If Zeus has any coloration, that would be a slightly more body and lower midrange and slightly more upper midrnage presentation than what I'd consider absolutely natural. The sub-bass is also really strong, but it is comparable to what I would naturally hear at a concert, even an acoustic one that has low-reaching instruments. 
Comparisons 
The main competitors I picked to fight with the Zeus are HIFIMAN Deva, Sivga P-II and iBasso SR-2. I would really have wanted to spend the time comparing Zeus to every headphone out there, but every review should have a decent length, and even for something I favor strongly personally, I should still do my best effort to be fair to the competition too.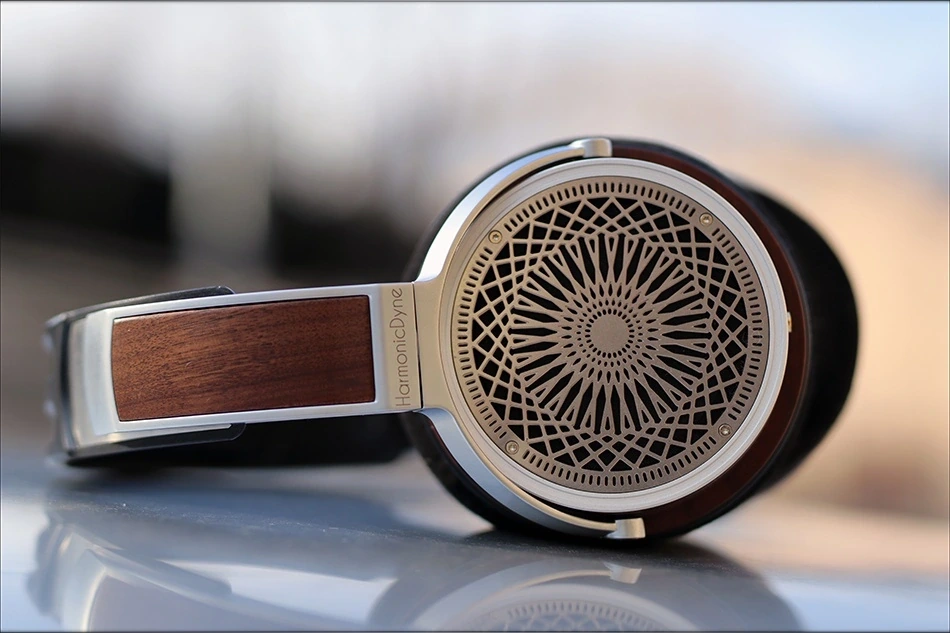 HarmonicDyne Zeus vs HIFIMAN Deva (350 USD vs 300 USD) – Deva is slightly more comfortable than Zeus, thanks to larger earpads, but Zeus is better built than Deva, with metal and wood insertions, where Deva is plastic mostly. The sound is wider, deeper and with less body on Deva. Zeus sounds considerably more detailed, clearer, with more emphasis on musicality, and textures. There's much more going on in the background with the Zeus, and while Deva is wider and deeper, background information is lost a lot with it, while it is all there with the Zeus. Zeus is also better at keeping micro details intact, where Deva loses some of it along with lesser impact, thanks to their smoother and laid back sound.
HarmonicDyne Zeus vs Sivga PII (350 USD vs 400 USD) – P-II is tighter fit, with smaller cups and harder earpads. It is also better for running and walking, while Zeus is a bit loose and comfortable for it compared. P-II clearly comes with a better default cable, while zeus wins serious points for the metallic frame, all while being lightweight. P-II has more impact in the upper bass, with more body to the sound, while being open and clear in the midrange. Zeus sounds more vague in the midrange, slightly veiled in comparison, but it also has a more natural overall tuning. Zeus has more treble and more extension, so it can come off as more detailed, and as having more micro detail in the overall sound. P-2 is better for impact and is more thumpy, while Zeus is more of the rumbly type and better as a generalist headphone. 
HarmonicDyne Zeus vs iBasso SR-2 (350 USD vs 500 USD) – SR-2 is the kind of headphone that you want to keep on your head for hours in a row. They are far more comfortable than Zeus, lighter and also easier to carry around (they do come with a case). SR-II also comes with a much better default cable. Zeus is better suited for those who want a more hype and impactful sound, while SR-2 is more relaxed, but also more refined and mature. The stage is better defined on SR-2, while it is more holographic and exciting on Zeus. 
Recommended Pairings
By the time I reached this part of the review, I actually am starting to think it is fair to say that Zeus needs a strong source, and will sound best if paired with something that has good amounts of power to spare. For this, I picked Lotoo Paw 6000, FiiO M11 PRO, and iBasso DX220 MAX.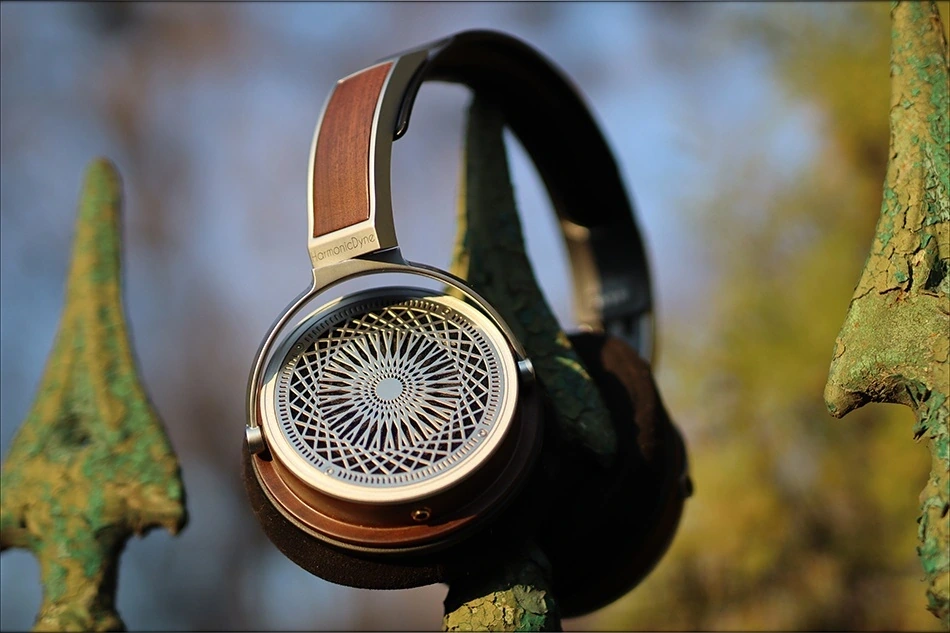 Lower powered sources like FiiO BTR5 won't do a good enough job, so I don't recommend them in particular, but I do recommend tiny DACs with tons of power like Lotoo Paw S1 or Earmen Sparrow. 
Harmonic Dyne Zeus + iBasso DX220MAX (350 USD + 1880 USD) – Dx220 MAX is just the type of DAP that can put a ton of punch into the Zeus, but still make them musical and wide. The sound is really powerful and controlled, with a ton of sub-lows and impact, a warm-ish midrange, and a ton of space. The treble is somewhat smooth and relaxed, but really detailed, while the midrange is juicy and vivid. 
Harmonic Dyne Zeus + Lotoo Paw 6000 (350 USD + 1200 USD) – I love the way LPG6K sounds sweeter and more gentle with the Zeus. There's a lot of play in the sound, with a beautiful midrange, while the treble is slightly more extended and sparklier than with most DAPs. The bass is deep, but controlled while the midrange is musical, gentle and refined. Tons of holographics, but not as much depth as with DX220 MAX. 
Harmonic Dyne Zeus + FiiO M11 PRO (350 USD + 650 USD) – If you want to level down some of the lows in the Zeus, M11 PRO has slightly less sub-bass expression, but keeps the warmer midrange of the Zeus. There's also an excellent amount of detail, and a wide sound, but less depth than typical. Great for rock and EDM, but not great for Jazz and Rap. 
Value and Conclusion
This is the first time I can talk about an excellent overall value. The Zeus has what I could call perfect 10/10 value. The sound is simply too good, and if you didn't tell me what they cost, I could've easily placed them in the same group as HIFIMAN Ananda, and have paid 800 USD for them. But happily, they don't cost that, but 350 USD, which is really really low for the sound they are able to produce.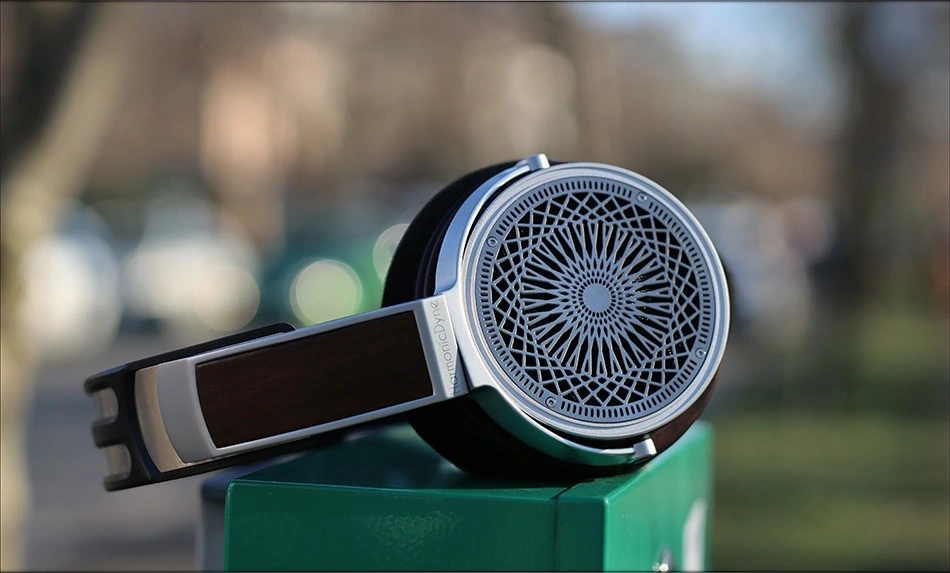 The package is also grand, to the point where they included keys so you can lock it (who are you locking it from tho?). The default cable is not a good one, being a bit too thick, and too rigid for my tastes, and also slightly microphonic. 
Despite a perfect marksmanship, I only had the Zeus for a few months, so I can't guarantee how they'll last for more, but I can say that Linsoul will always be there for you, and this headphone will always be comfortable. The overall tuning is just so good that by this point I will be adding the HarmonicDyne Zeus to Audiophile-Heaven's Hall Of Fame, as a perfect headphone for their money. 
At the end of the day, if you're looking for a perfectly natural headphone, with a sparkly and detailed presentation, tons of slam in the lows, an excellent extension both ways, and probably the most vivid and holographic presentation you can hear below 1000 USD, then the HarmonicDyne Zeus is a 10/10 and totally recommended. 
Product Link
You can grab a pair of HarmonicDyne Zeus Headphones from www.amazon.com here: https://amzn.to/2QbTKt2
---
--- Please remember to stay safe, and always have fun while listening to music!---
 - If you have a dime to spare, please donate, and help us! It would make the day brighter for me and my wife- 
---
Full Playlist used for this review
We listened to more songs than those named in this playlist, but those are excellent for identifying a sonic signature.  I recommend trying most of the songs from this playlist, especially if you're searching for new music! The playlists are different for Spotify, Tidal and Youtube, and based on the songs I enjoy and are available on each!
https://www.youtube.com/playlist?list=PL_cjBXGmwSHSdGcwuc_bKbBDGHL4QvYBu
https://open.spotify.com/playlist/5J3oloz8Riy9LxEGenOjQ0?si=979ba4f082414be7
https://tidal.com/browse/playlist/330fd544-8e5b-4839-bd35-676b2edbb3d5
--- Contact Us ---





---