iFi Go Link DAC – Short Tail Links To Music
iFi Go Link is a $59 USD DAC AMP for mobile devices, or laptops with a type-C USB port, with a super light and portable design, and with a single ended 3.5mm headphone output. Given the price point, today's review will focus on it and the comparisons with other devices together, and other devices mentioned in the review will include iBasso DC03PRO (69 USD), IKKO Zerda ITM02 (59 USD), and Periodic Audio Rhodium (49 USD).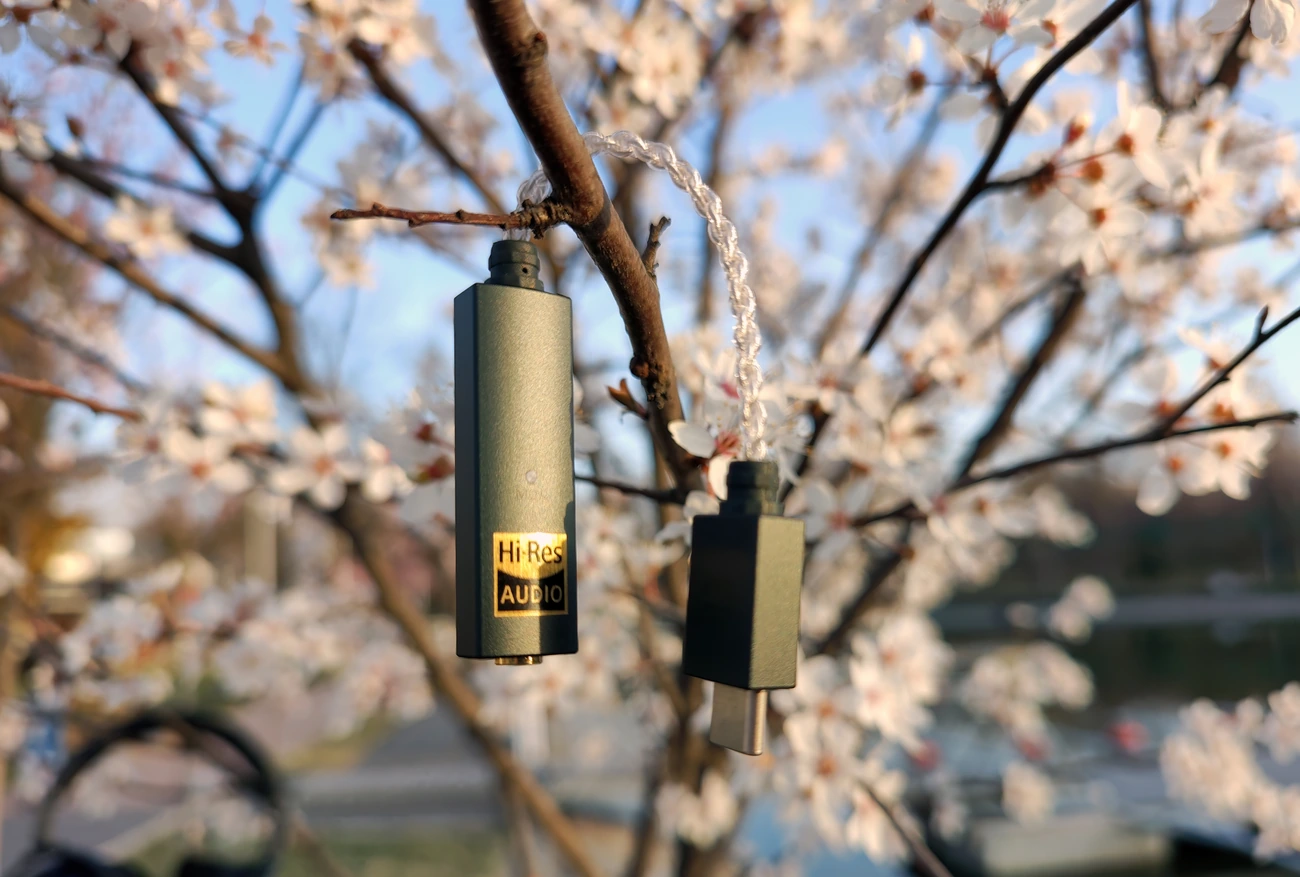 Introduction
iFi Audio designed a really affordable entry-level DAC in the Go Link, and it is exactly what you'd expect, a solution to the problem that most devices nowadays don't come with a 3.5mm headphone output. In fact, the latest smartphone I am using, a Motorola Edge 30 Ultra, does not have a 3.5mm headphone jack either, so Go Link will be interesting to test against the other DAC / AMPs from the entry-level range. iFi is a known company by now, and they are available through Amazon, where I'd recommend purchasing any iFi products from, to get the best warranty and support. 
It should be noted that I have absolutely no affiliation with iFi Audio. I'd like to thank iFi Audio for providing the sample for this review. This review reflects my personal experience with the iFi Go Link. Every opinion expressed is mine and I stand by it. The purpose of this review is to help those interested in the iFi Go Link find their next music companion. 
Product Link
You can grab one from www.amazon.com here: https://amzn.to/3ntlU3d
If you're in the UK, you can grab one from www.amazon.co.uk here: https://amzn.to/3lG0ory
And if you're from Europe, you can grab one from www.amazon.de here: https://amzn.to/3FXLmUF
Build Quality/Aesthetics
iFi Go Link is extremely basic, it is a DAC/AMP with a tail, and it comes with an adapter in the package, for a standard USB Type-A port. It should not be confused, but although iFi quotes the iFi Go Link to have Quad DAC+ and Time Domain Jitter Elimination technologies, this does not mean that it has 4 DACs, and it uses one single ES9219MQ DAC. It does use the HyperStream III Architecture, which is an iFi unique tech.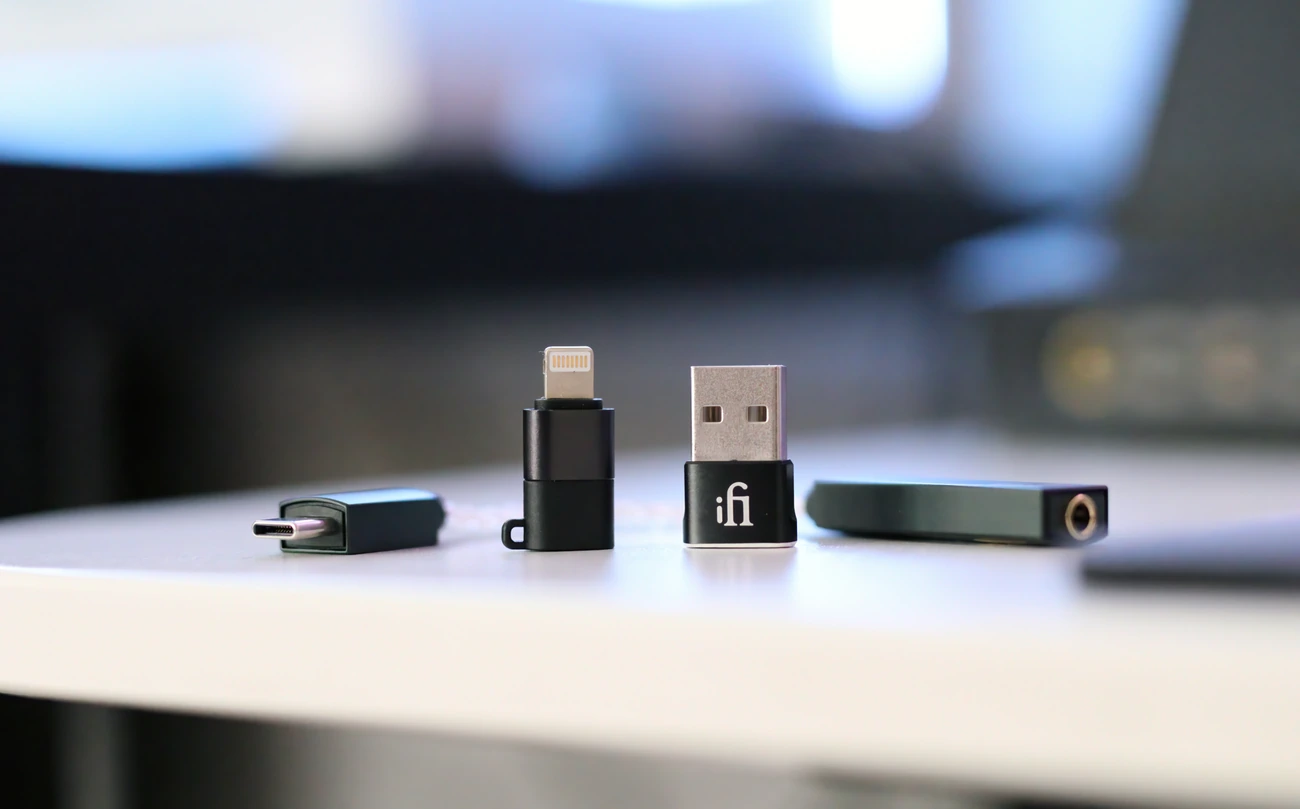 Ifi implemented an adjustable analogue gain, and a DRE or Dynamic Range enhancement,, along with a THD and crosstalk minimisation tech on the Go Link. The volume is adjusted on the Go Link and not digitally on the device connected to it. It can decode MQA, and PCM up to hi-res 32 Bit / 384kHz , as well as DSD up to DSD256. The S-Balanced quoted by iFi means that they maxed out the power delivery on the Go Link, but it does not support a 4-Pole 3.5mm Balanced headphone jack, per my testing.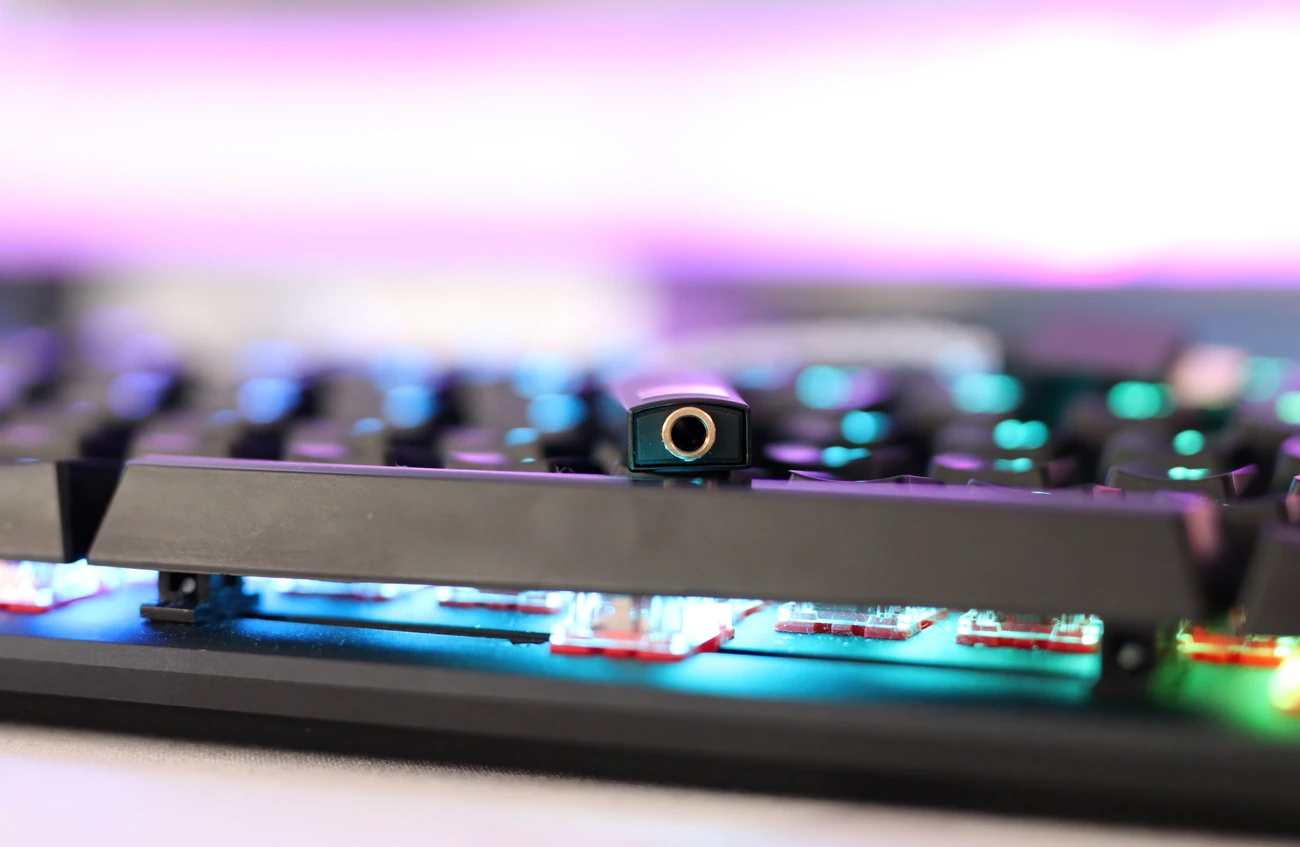 The power output is rather low, at 70mW for a 32 OHM impedance, which should be enough mostly for IEMs, such as Dita Perpetua, Tin HIFI T2 DLC, KiiBoom Allure, BQEYZ Topaz, and Westone MACH 60. Go Link is super well constructed, and the 3.5mm headphone jack, as well as the Type-C port are really well made and solid, also quite tight. iFi Go Link does not support micophones of any kind, inline or others. 
Sound Quality
As predicted earlier, the power output of the iFi Go Link is quite low, and it is able to drive IEMs or In-Ear Monitors, but that's about it, most headphones will sound underpowered and it will struggle with the likes of iBasso SR2, Audeze MM-500, Dan Clark Aeon 2 Noire, but it can drive Sivga Oriole relatively well. It is a good match with Westone MACH 40, Oriveti OV800, HIFIMAN Svanar, FiR Audio NE4, and SeekReal Airship. With IEMs, the sound can get really loud, and the signature of the Go Link is warm, with a thick and satisfying bass, with a rolled off treble that cuts out any harshness you might have in your IEMs / Headphones. This creates a good listening experience for portables with a ton of low end, which I can see as satisfying, especially for those who are looking to purchase an entry-level product.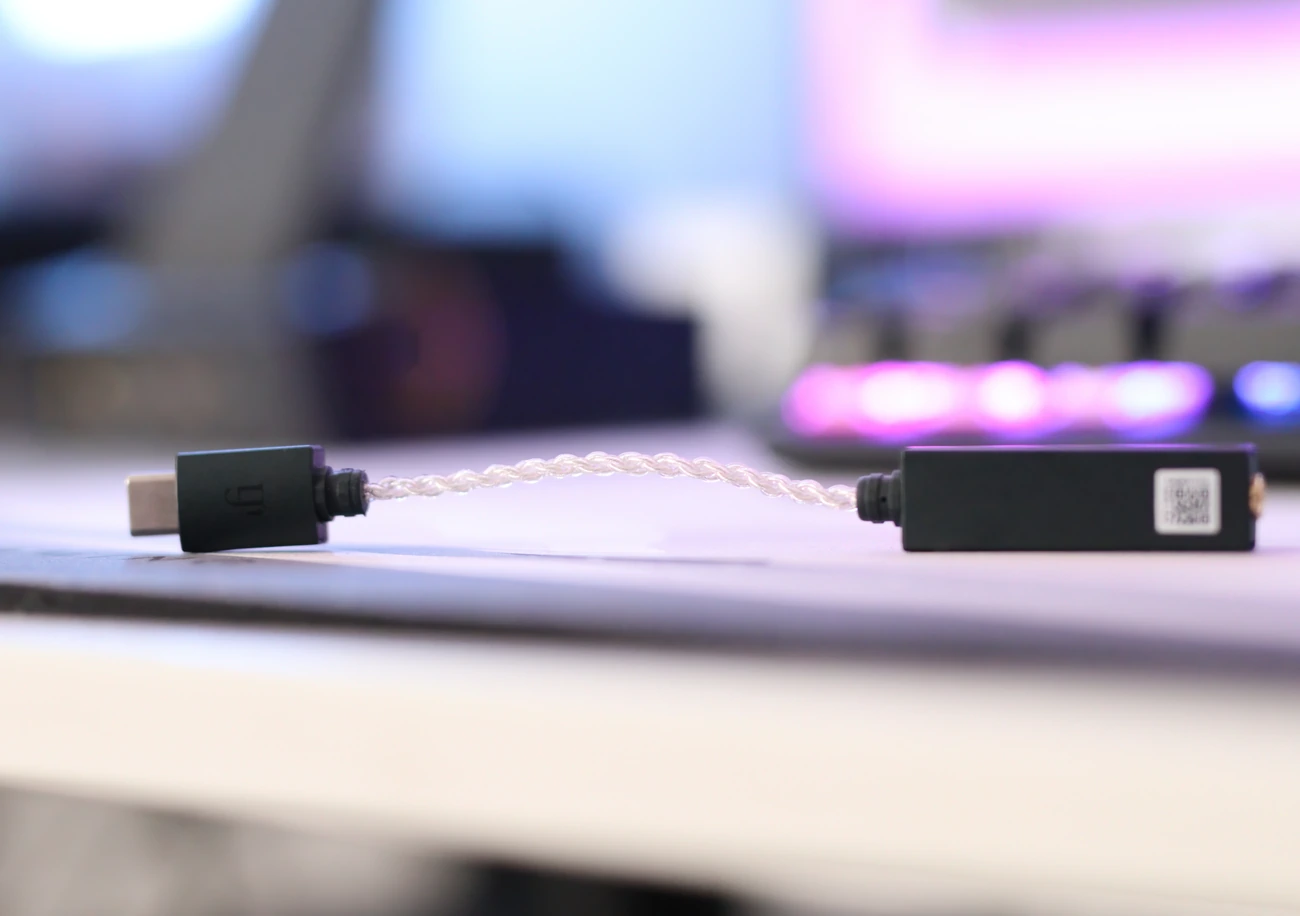 The bass is the central element of the Go Link, it has a thick, substantial low end impact, with a ton of depth and a good sense of dynamics. The bass is the strongest in the sub bass, and this is a redeeming thing if you want to drive some headphones too, it will still be rather thick and heavy, but I noticed this signature with IEMs like HIFIMAN Svanar, where the signature of the Go Link is so far from neutral that it can almost introduce some bass distortion into Svanar. The bass gets more neutral at louder volumes, and the sound gets thicker and heavier at lower volumes.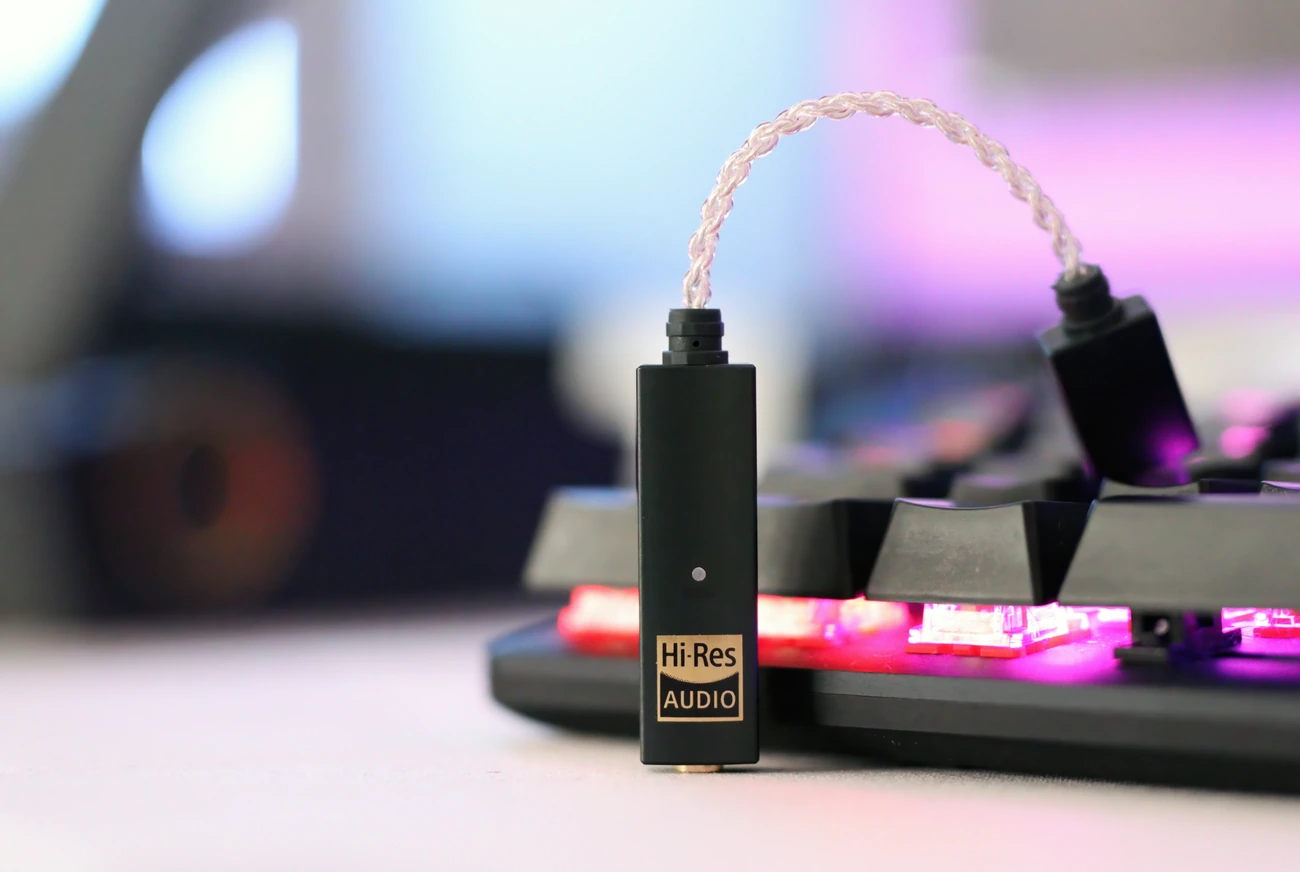 The midrange is somewhat colored by the extra bass and thickness, and there's a good amount of low end bump, but the midrange starts to roll off gently in the upper midrange, where there's less energy and sparkle, than it is in the lower midrange. This gives male voices a deeper and more realistic presentation, but takes away some emotion from the female voices, and from sadder songs.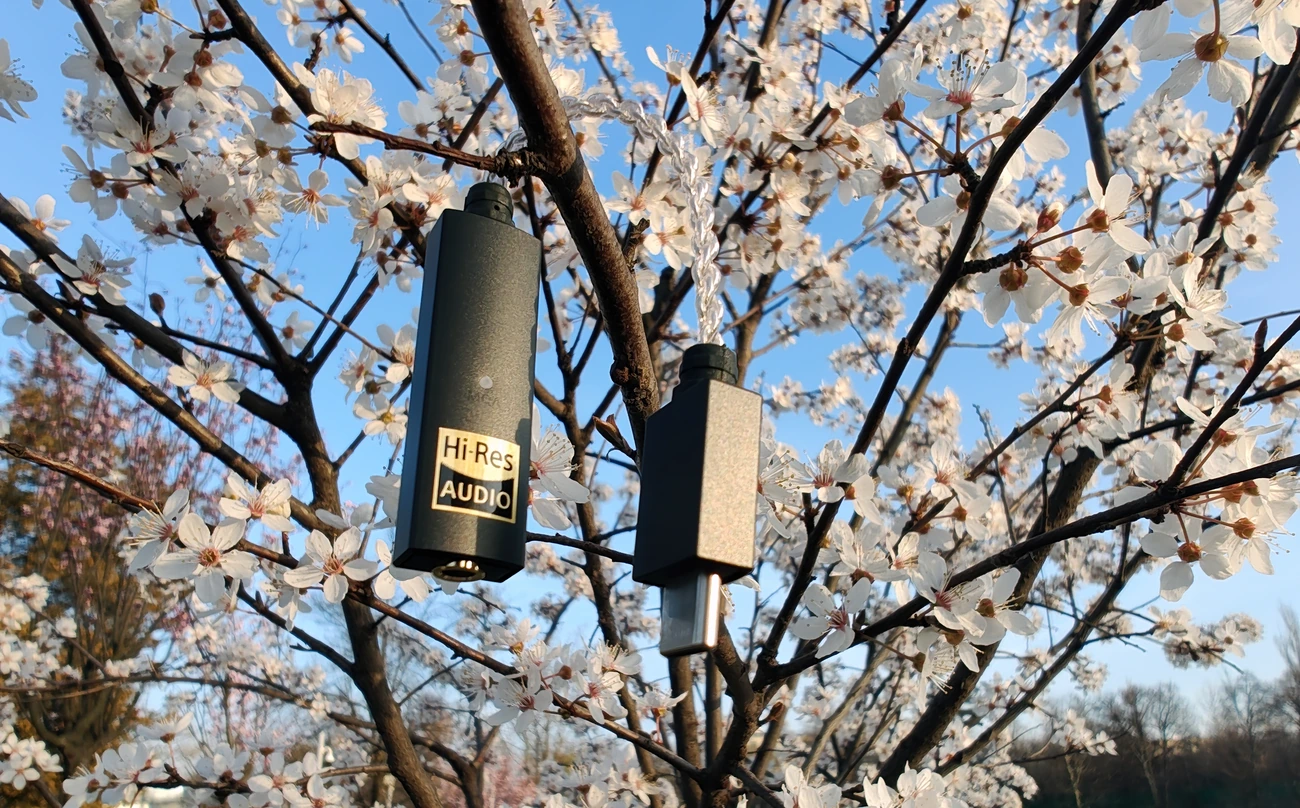 The treble is quite rolled off, without much expression and sparkle, and this affects detail too, as Go Link doesn't bear the latest word in resolution and clarity, instead going for a warm, somewhat intimate presentation that's easy to enjoy, and which will never cause listening fatigue. I think it is better to go for the iFi Go Link if you already have a bright / sparkly sounding IEM / Earphone. 
Comparisons
iFi Go Link vs Periodic Audio Rhodium (59 USD vs 49 USD) – Periodic Audio Rhodium is also quite warm, quite thick, and does not focus much on detail and resolution, so it is directly comparable to the Go Link, but it is even smaller physically, and it has even lower power, so I generally would recommend Go Link above it, as it has more power, more impact, better dynamics, and although it is only marginally larger, it offers better sonic performance.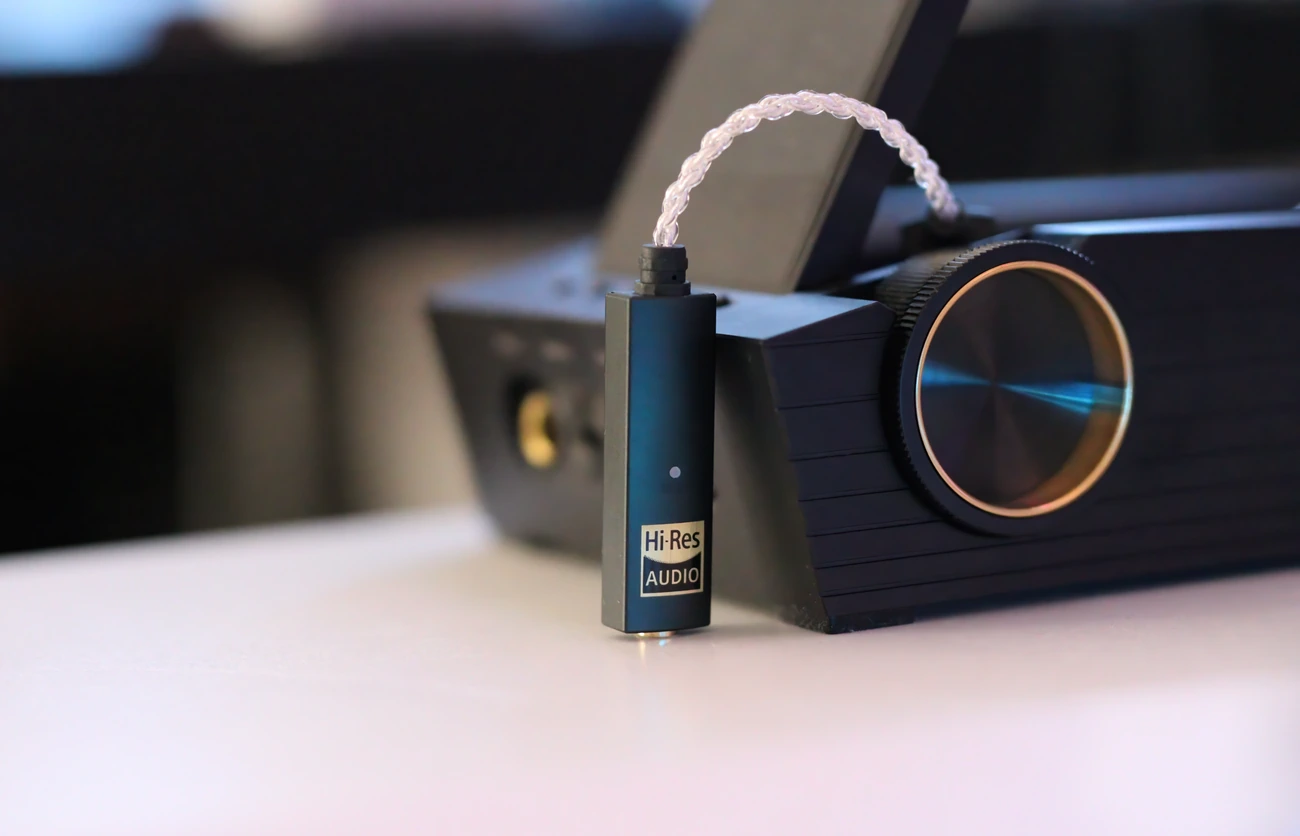 iFi Go Link vs iBasso DC03PRO (59 USD vs 69 USD) – iBasso DC03PRO is physically a bit larger than Go Link, but it has considerably higher driving power, it has more focus on detail, resolution, and much better clarity. This being said, DC03PRO is also more neutral in presentation, has more sparkle in the treble, less coloration in the lower midrange and bass, and it is generally better if you want a more studio-like sound, and if you want to hear music as it was designed. Go Link is a lower power alternative with a thicker, warmer sound and less treble. 
iFi Go Link vs IKKO Zerda ITM02 (59 USD vs 69 USD) – The size is similar, both being tiny, both have a low driving power, and both have a warmer, thicker sound with a smooth treble, and focus less on clarity and more on being as non-fatiguing as possible. The overall sound is a bit thicker, warmer and it has a bit more bass for Go Link, which is a bit more powerful in the bass, while Zerda ITM02 sounds more balanced overall, and focuses more on the midrange. Soundstage size is about the same, and both are good options at their respective price points. 
Value and Conclusion
The price performance ratio of the Go Link is good, and it is a nice little tail of a DAC / AMP to have, it has good driving power for IEMs, and it has a warm, thick, fuzzy sound. While it is not the latest word in resolution and detail, it has its own appeal for those who want a smoother sounding dongle dac amp.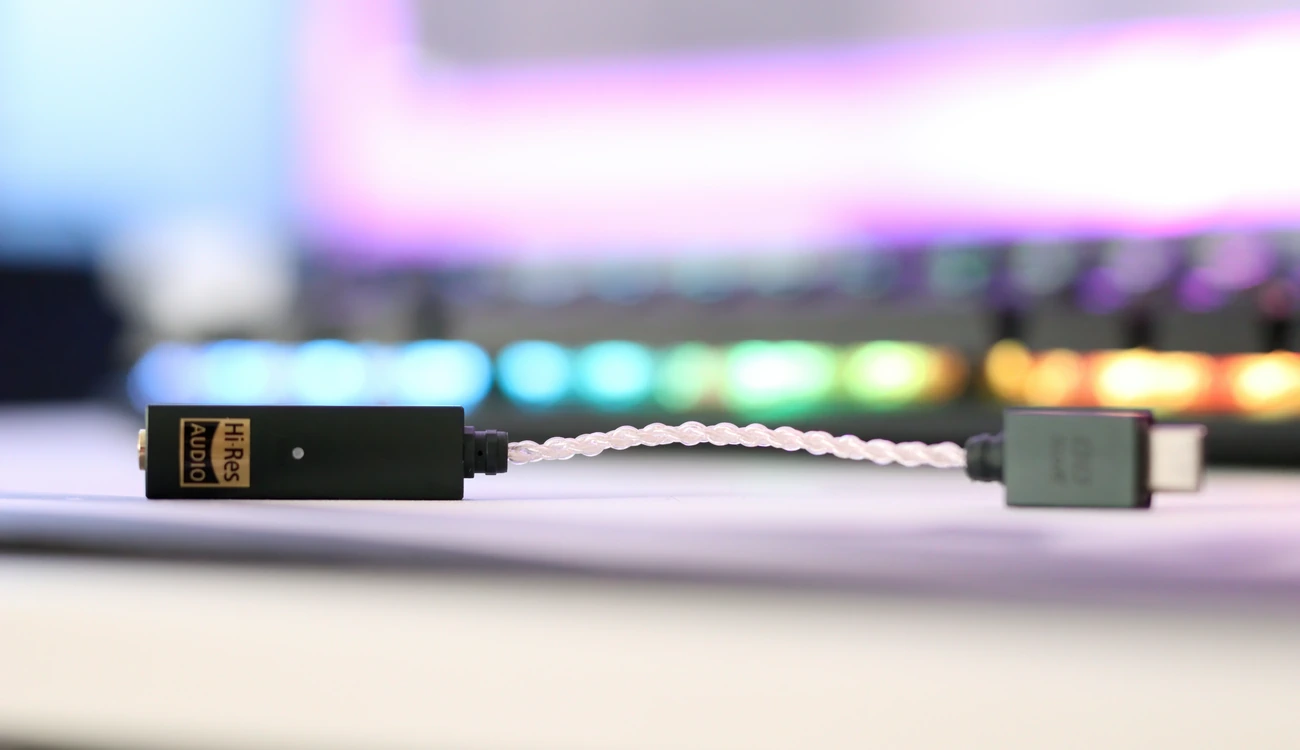 At the end of the day, if you mainly use IEMs, and if you don't have a headphone output on your smartphone or laptop, and if you fancy a thick, bass heavy signature, iFi Go Link is a great option at its current price point. 
Product Link
You can grab one from www.amazon.com here: https://amzn.to/3ntlU3d
If you're in the UK, you can grab one from www.amazon.co.uk here: https://amzn.to/3lG0ory
And if you're from Europe, you can grab one from www.amazon.de here: https://amzn.to/3FXLmUF
---
---
--- Please remember to stay safe, and always have fun while listening to music!---
 - If you have a dime to spare, and donate, to help us with electricity and work expenses, it would make my day much brighter, as it would help me improve things around the website and increase the frequency of my posts - 
---
Full Playlist used for this review
We listened to more songs than those named in this playlist, but those are excellent for identifying a sonic signature.  PRaT, Texturization, Detail, Resolution, Dynamics, Impact, and overall tonality are all revealed by those songs. We recommend trying most of the songs from this playlist, especially if you're searching for new music!
https://www.youtube.com/playlist?list=PL_cjBXGmwSHSdGcwuc_bKbBDGHL4QvYBu
--- Contact Us ---






---
---