EverSolo DAC-Z6 – Visualizing Music, Enjoying Headphones With Zidoo
EverSolo DAC-Z6 is a $459 USD / 2299 RON DAC, Headphone AMP with a large display, designed for music enjoyment by the parent company Zidoo, under the sub brand EverSolo. It is part of a new line of DACs, and it comes with ESS ES9068AS DACs in Dual configuration, it is a full MQA Decoder, and it has Bluetooth up to aptX, as well as Hi-Res Support. It will be compared to other midrange DAC/AMPs, including Dethonray SG1 Pegasus (400 USD), Aune X1s GT (349 USD), Palab M1 Mini (500 USD), and Singxer SDA-2 (700 USD).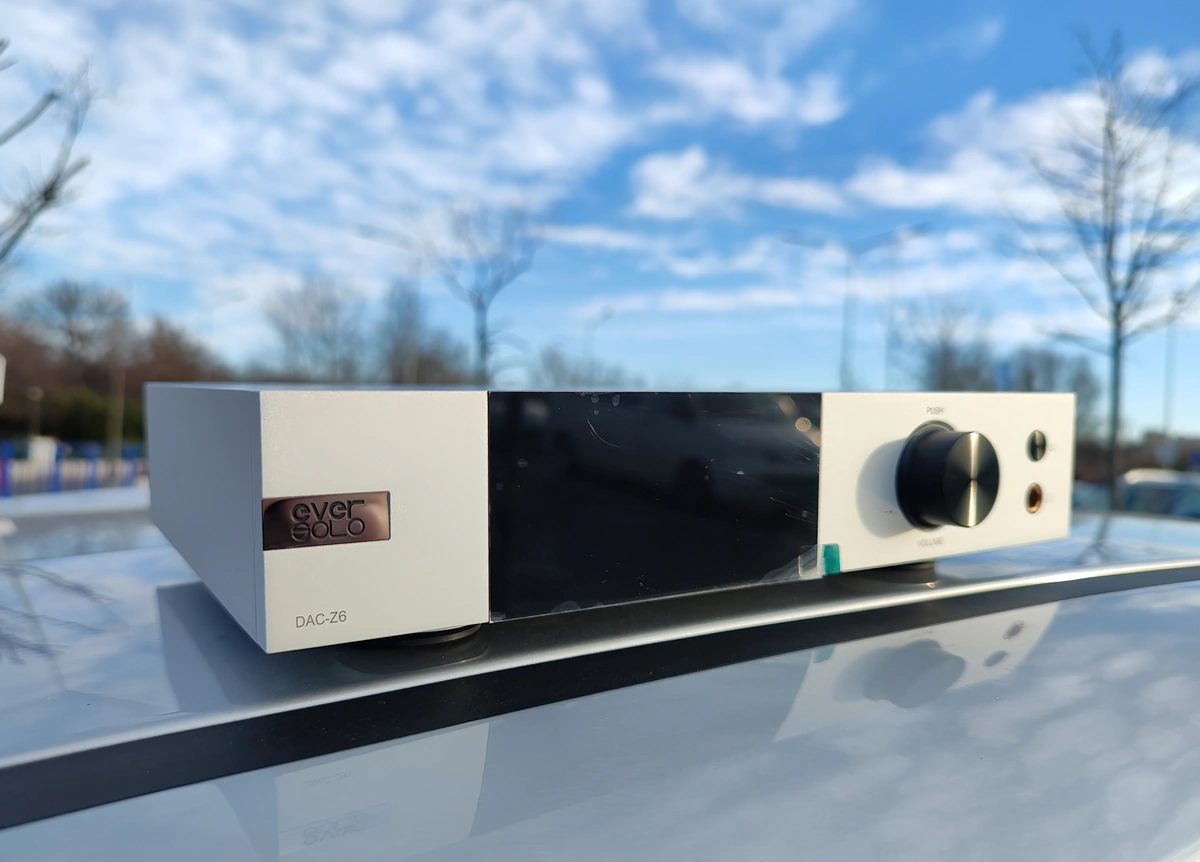 Introduction
EverSolo is a sub brand of Zidoo, creators of a super popular line of DACs for desktop, and today's Z6 is one of the most affordable options they have in their offer. This is part of their compact line of DACs, and I have to say, this is one of the very few companies that has a .tv website, but is actually super legit. They have good communication with their customers, through the official sales channels, and in Romania that is AVstore. It was pleasing to learn that for the high-end and Hifi markets, AVstore has a rich product offer and is super helpful, and a company I can say I like working with. They have good support and they offer some of the best warranty in the market, both AVstore and Eversolo / Zidoo. 
It should be noted that I have absolutely no affiliation with AVstore, Zidoo or Eversolo. I'd like to thank AVstore and Zidoo for providing the sample for this review. This review reflects my personal experience with the Eversolo DAC-Z6. Every opinion expressed is mine and I stand by it. The purpose of this review is to help those interested in the Eversolo DAC-Z6 DAC find their next music companion. 
Product Link
You can grab one from www.amazon.com here: https://amzn.to/3ZpqMUG
If you're in the UK, you can grab one from www.amazon.co.uk here: https://amzn.to/3kyQEPj
And if you're from Europe, you can grab one from www.amazon.de here: https://amzn.to/3KL03xL
If you're from Romania, you can check out DAC-z6 at AVstore: https://www.avstore.ro/dac-uri/eversolo-dac-z6/
Build Quality/Aesthetics
The shape of the DAC-Z6 is an instant favorite, and the color is too, with a superb silver finish that is not prone to fingerprints, and a beautiful display at the front. In fact, while I review a lot of DACs in general, most of them have the same size and shape as SMSL Do300, which I just wrote about, and all of them are very common in aesthetics. Eversolo actually goes one step further and tries to look nice, they have the Ever Solo logo engraved in a liquid metal plate on the left side of the face, with a mini DAC-Z6 branding beneath. The display is a large 3.0″ LCD display, with large viewing angles, and superb colors.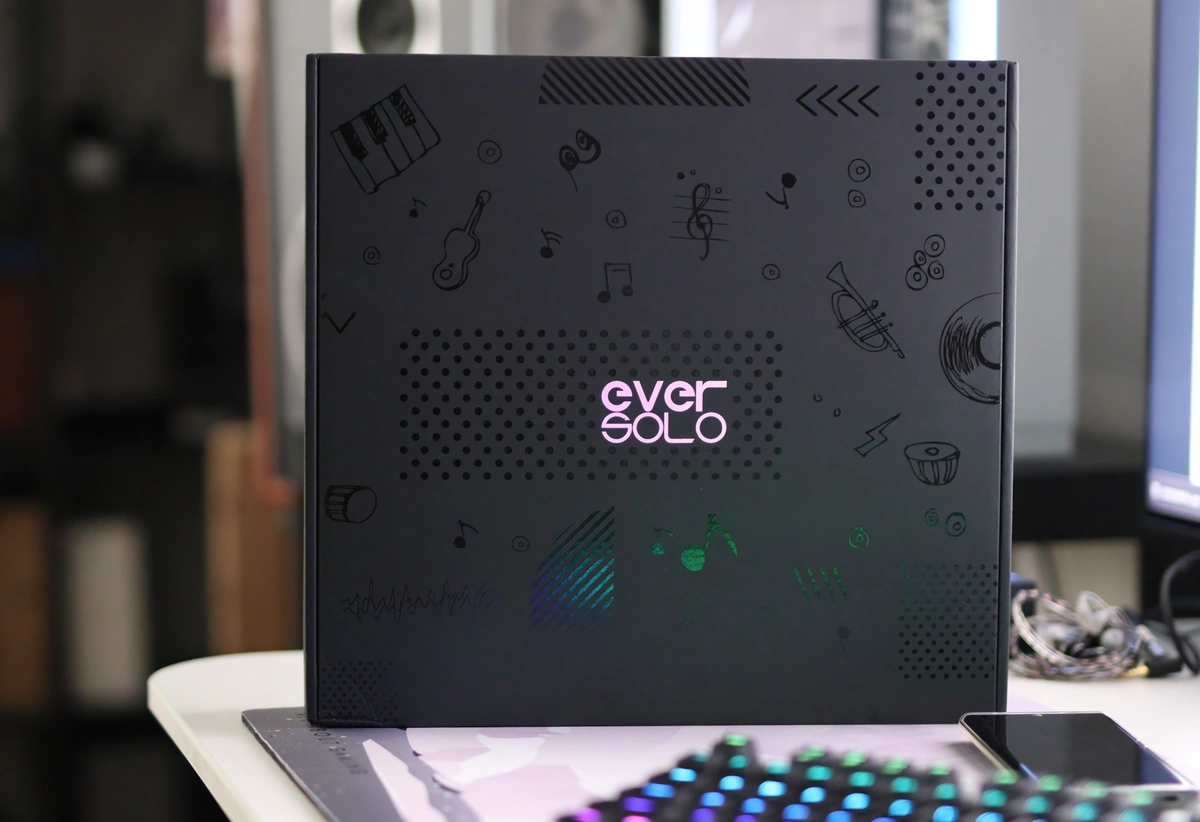 The DAC chip inside of the DAC-Z6 is an ES9068AS x 2, so a dual DAC setup, and it is able to decode signals up to Hi-Res PCM, 768kHz / 32-Bit, and DSD up to DSD512. There is a collection of PCM filters, but they don't seem to change the sound too much. There's a good selection of inputs, including Optical USB Type-C, USB Type-B, Optical and Coaxial. There's a selection of XLR Balanced and RCA Single Ended outputs for the DAC outputs. There's also a headphone output at the front, and a Bluetooth antenna at the back. It is possible, and it won't affect the sound to use both the XLR and the RCA outputs at the same time, if you want to have two systems playing at the same time, or if you want to have a main system and a subwoofer connected at the same time. The headphone output will work only alone, and it will automatically mute the DAC outputs when a headphone is inserted.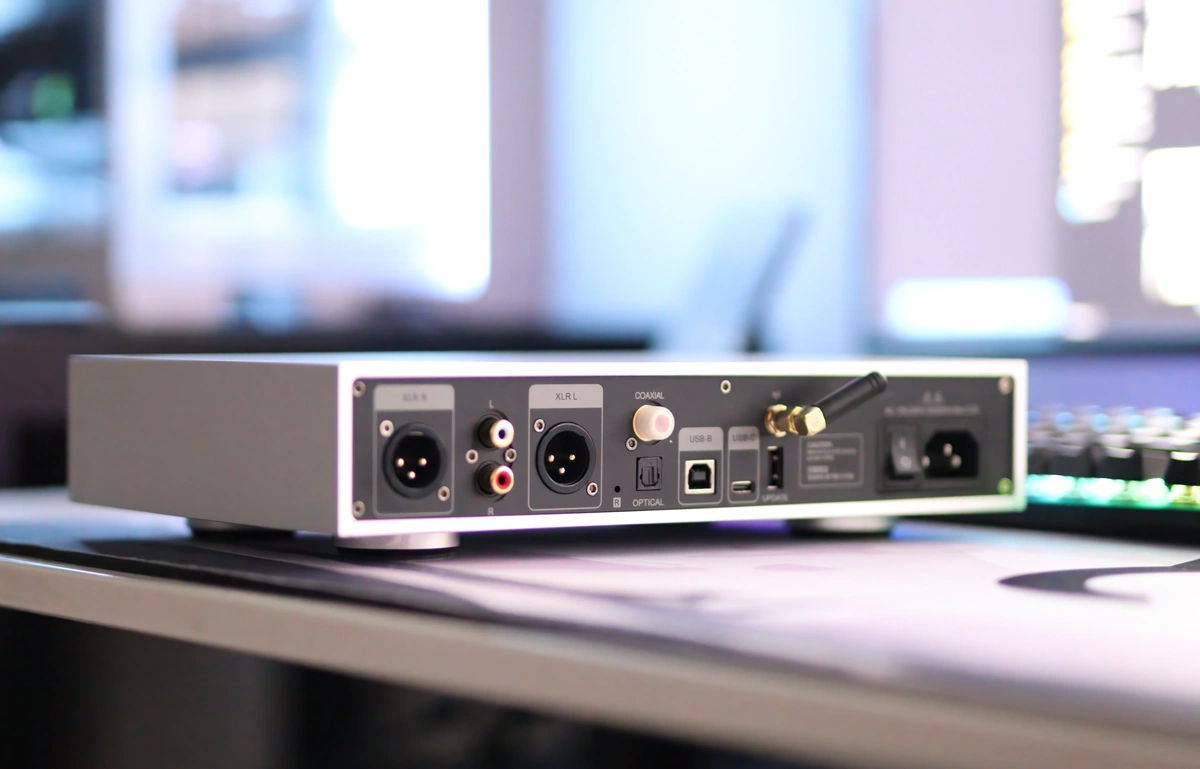 The unit has a cattle plug, as it has an internal PSU or Power Supply with Ultra-Low Noise, with an audio filter capacitor of huge capacity designed customly for DAC-Z6. We could actually consider DAC-Z6 to be a streamer, since it has an EverSolo Controller App, and which can be connected to the DAC via Bluetooth to control it, but I personally found that you can also use the Bluetooth connection to send signal to DAC-Z6, and without Wifi or Ethernet, I typically classify a product as a DAC rather than as a streamer.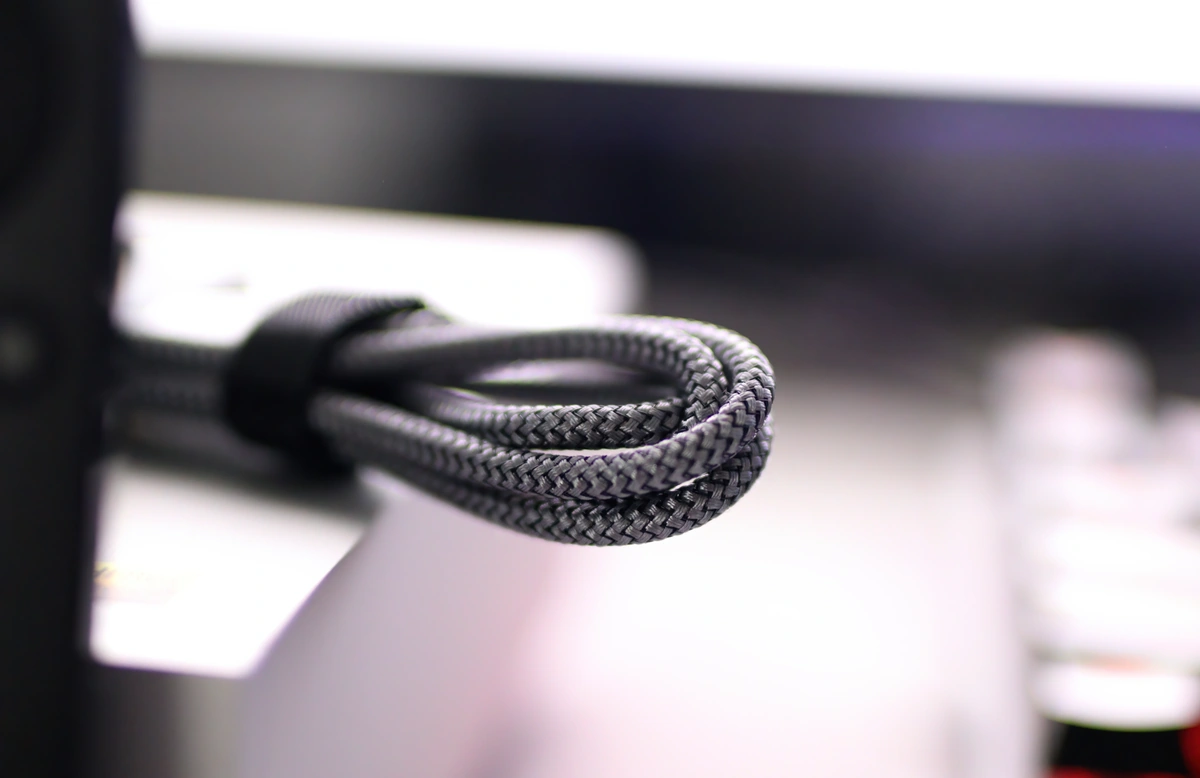 DAC-Z6 comes with a fully functional remote, but you can fully control it using the volume wheel. Now, I know I didn't speak much about it yet, but the design of the unit is simply superb, and where I use it paired with Cyrus One Cast to drive the KLH Model Five speakers, Cyrus One Cast really looks kinda bland and entry-level compared to the level of ingenuity that Eversolo has for the DAC-Z6. The volume wheel has a LED ring around it that helps both to see it, and which gives it a magical look. The display is extremely colorful, and has one of the best features I've seen in high-end DACs, which is a VU Meter, and there's not just one, but multiple ones that you can use, but the most analogic looking one simply makes me happy to have DAC-Z6 on my desk, while most high-end equipment I'll keep beneath my desk, on a special support. DAC-Z6 is just the right size to have space beneath my TV, which works ok for me, and I personally keep it at arm length reach, but I do not use the headphone output that much, so I left the volume at 0, which is maximum, and which means zero attenuation applied to the signal. Changing the volume from DAC-Z6 is much better than using digital volume on PC.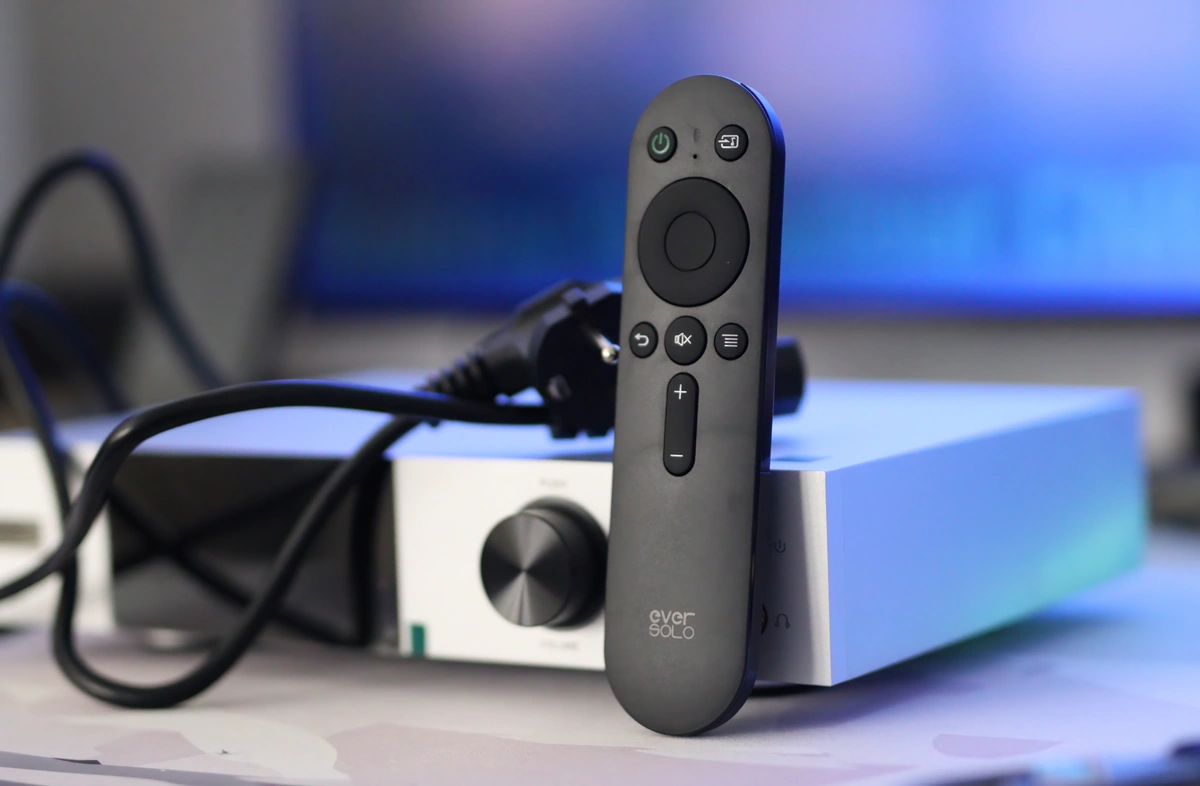 The headphone output is a wild beast, with DAC-Z6 using a strong amplifier that can deliver enough juice for all the headphones that I own, including HIFIMAN HE1000 V2, but excluding Audeze LCD-5 in particular. Although the headphone output is designed with a 6.3mm jack in mind, with enough juice to drive headphones, I found it to work well for IEMs too, as it doesn't have a high distortion or a strong background hissing. The company recommends using headphones between 16 and 300 OHMs, and I found DAC-Z6 to have more than enough power for Sivga SV-023, Beyerdynamic Amiron and Sennheiser HD660S. 
You can set the display to turn off automatically, or to stay on at all times, and you can configure the brightness of the display. The Bluetooth module is a Qualcomm QCC5125 Bluetooth module, which is capable of Bluetooth 5.0, with SBC, AAC, aptX, aptX LL, aptX HD, and even LDAC for bluetooth protocols. The fun part is that all of the inputs are useful for all movie watching, playing games, and there's absolutely zero delay on any of the inputs, as far as I can notice. It is important to note that most USB DACs tend to have some delay, but DAC-Z6 has ZERO. The amplification circuit is Balanced Differential, and it supports refined volume adjustment via the digital controller on the DAC, so there's no more preamp needed, which creates a much cleaner, clearer and less distorted sound than circuits with more preamps in the path of the signal.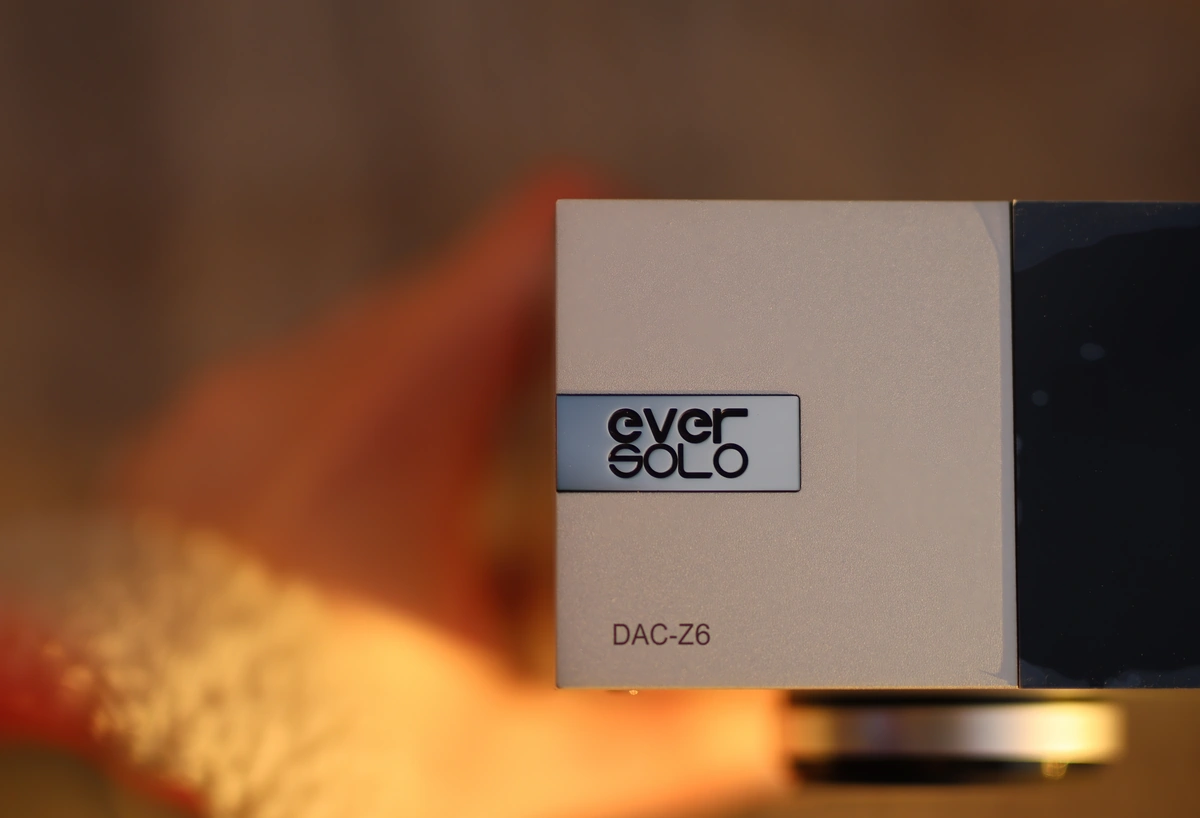 If you're a fan of novelty, DAC-Z6 supports MQA on the USB, Coaxial and Optical inputs, with MQA Full Decoder function. Also, if you're a fan of statistic numbers, DAC-Z6 has a THD+N of -120dB, SNR of 125dB, and a DNR of 125dB, all of which are incredibly high, and on paper even compete with ultra high-end DACs such as Astell&Kern ACRO CA1000T and Audio Analogue aaDAC. The DACs run in a configuration that the company calls Double Differential Quadruple converter, with one ES9068 DAC chip per channel for independent Digital to Analogue or D/A conversion output. This design reduces the noise floor considerably, and removes all interference between channels, heavily increasing the signal to noise ratio and the dynamic range, which is part of why DAC-Z6 has such high technical numbers.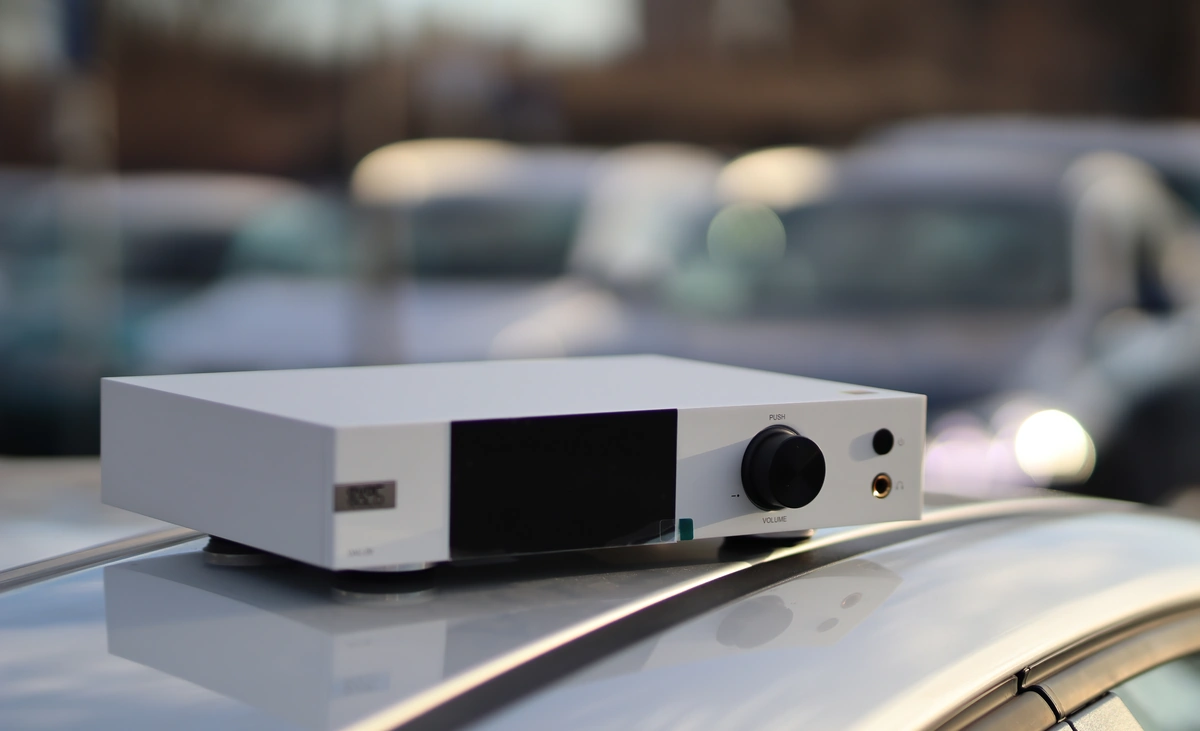 All in all, ever since using DAC-Z6 it has effectively replaced me using Cyrus One Cast alone, and I noticed no problems and no interference, no problems that I can call out. It does not need a driver on Windows 10 or Windows 11, works just by being connected to the computer, and it does exactly what it is meant to do. It does not consume much power, and in fact it barely consumes any power, it does not get hot, and it looks pretty awesome. Despite me having access to a wide selection of products, for the past month DAC-Z6 has been constantly on my desk, and it is at the moment a crucial part of my personal rig, next to Astell&Kern Acro CA1000T, Hiby R6 III, and KLH Model Five. The headphones that I use the most change a bit, but those elements have stayed ever since I received them, so congrats to the companies making them. 
Sound Quality
I have been using DAC-Z6 together with a multitude of headphones and IEMs, including HIFIMAN HE1000 V2, Austria Audio HI-X60, OLLO S5X, Dita Perpetua, FiR Audio NE4, HIFIMAN Svanar, Audeze MM-500, Sivga Peacock, Sivga SV023, Crosszone CZ-8A, Spirit Torino Super Leggera. It is more than enough to drive all of those, and I noticed minimal to no noise with any of the IEMs used above, plus a super nice, clean background, and good controlled bass with the over-the-ear headphones. The other scenario in which I used DAC-Z6 extensively is as a standalone DAC, powering Cyrus One Cast which would act as the amplifier for KLH Model Five, but I also tested DAC-Z6 together with Burson Funk, to see how things change. I noticed that with speakers, it has an extremely quiet background noise level, quieter than most DACs in the price range, like HIFIMAN EF400, and with outstanding resolution and clarity. In fact, I am surprised to be saying this myself, but DAC-Z6 has less background noise, and less hissing with ultra sensitive IEMs, than even Astell&Kern ACRO CA1000T.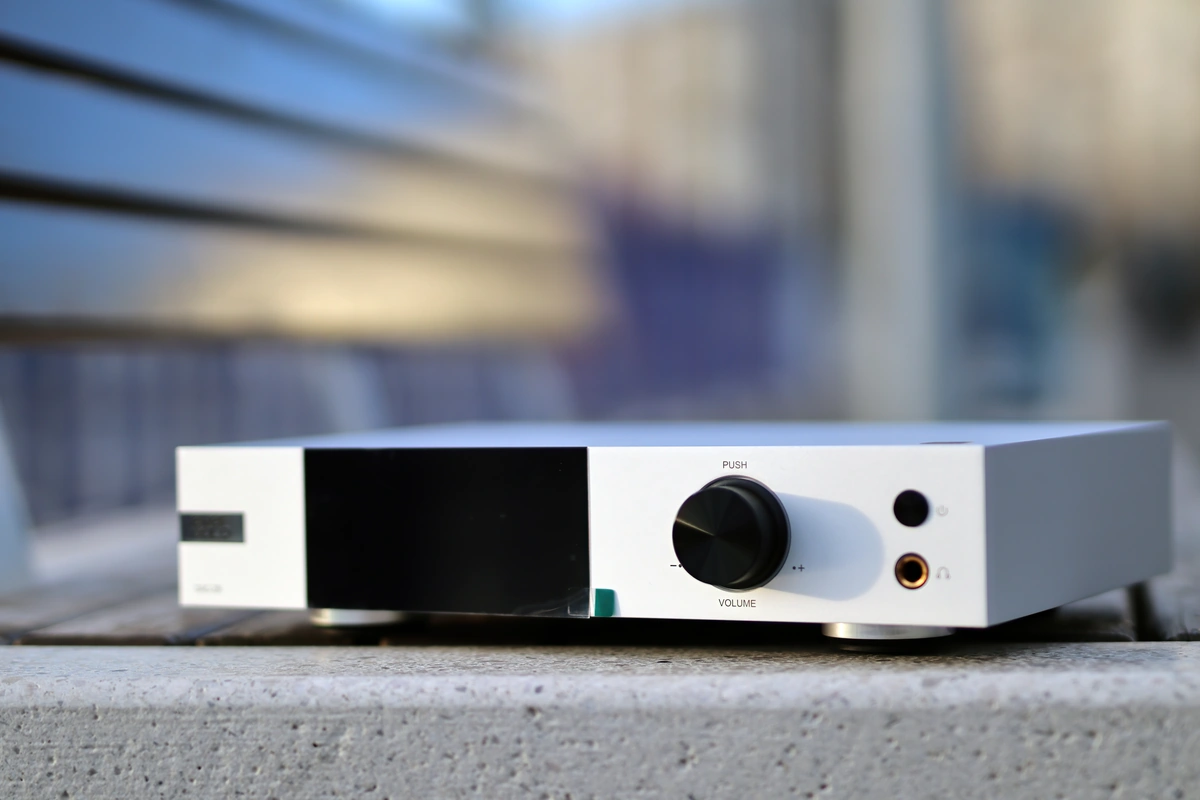 The overall signature of DAC-Z6 can be described as detailed, clean, super dynamic, punchy, and colorful, with a wide and holographic soundstage, and with one of the best natural textures, and a super clean, noise-free presentation. The overall tuning is natural, transparent, and in all honesty, you can't really notice a super specific signature on DAC-Z6, since it is a DAC, and it has a really transparent presentation. It tends to never really color the sound, instead allowing your speakers and IEMs / Headphones to do the coloring, the DAC rather doing what a DAC should, converting the digital signal to the analogic one. This being said, I can quickly switch between the DAC inside of Cyrus One Cast and DAC-Z6, along with other DACs, situation in which it is easy to tell the differences between them.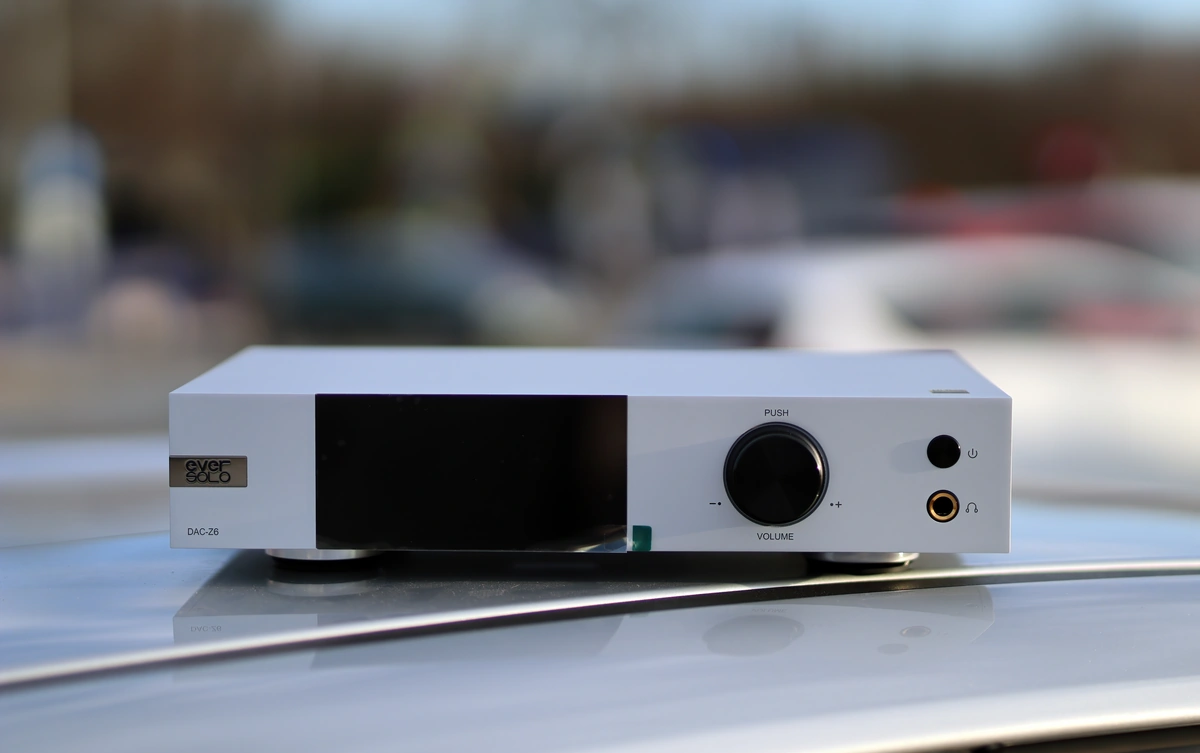 The bass of DAC-Z6 is really powerful, deep, and impactful, with an excellent reach as low as 20 Hz, and with a smooth and clean texture. While other DACs tend to emphasize on the texture more, DAC-Z6 is smooth and fluid, which I find pleasing for long hours of listening, especially as it is able to play well with nuance and slow bass in Jazz. DAC-Z6 is mostly natural in speed, but it never feels slow for death metal or punk, although it does have the tendency to make music a bit bigger, slower and more nuanced / romantic than most DACs, giving everything a warmish glow and a slow, smooth note decay.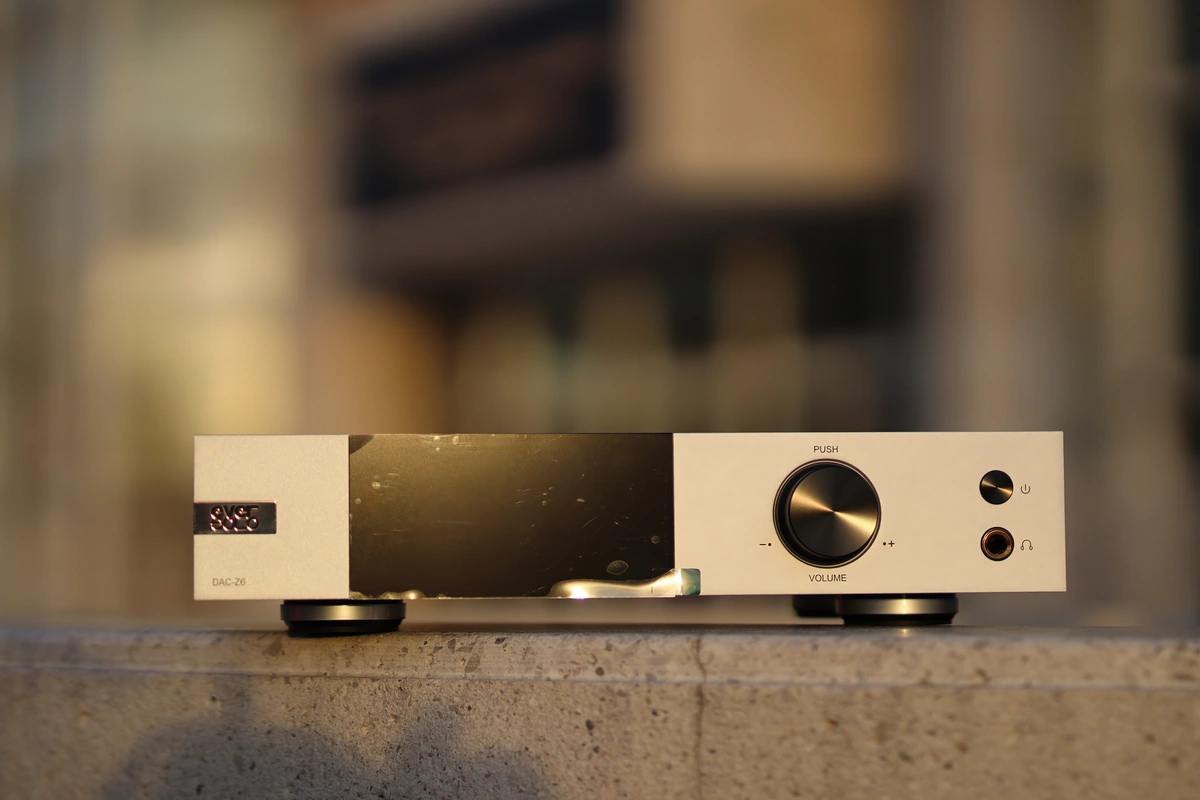 The midrange of EverSolo DAC-Z6 is clearly the best part of it, as it has a really wide and holographic presentation for music, with a wide space between instruments, and with a good depth too. The midrange is slightly warm, with a musical presentation, smooth texture, but good clarity and detail. I once again should mention the surprisingly low noise level it has, as it is unusually quiet, clean and distortion-free. The voices are equally well done for both male and female voices, with pianos having a strong emotion and guitars being juicy, vivid, and forwardly presented. The lower midrange is slightly stronger than the upper midrange, which gives all music a stronger substance and fundamental than what I'd consider dead neutral, while the sound makes a recovery in the treble.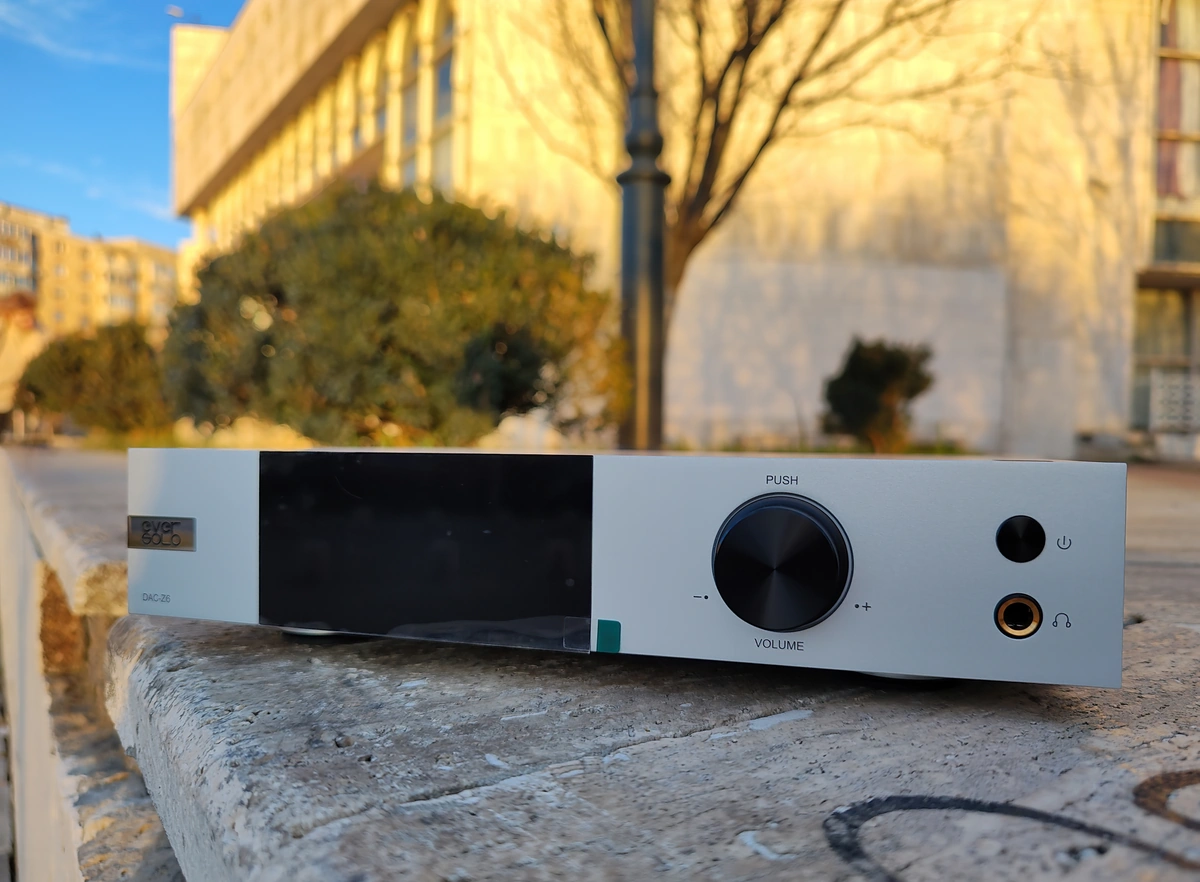 Speaking of which, the treble is super clean, airy, and has an airy presentation, all while being super relaxed and smooth in texture. In fact, it takes some pretty bright sounding IEMs / Headphones to highlight the treble of EverSolo DAC-Z6, but this being said, it compares positively to the DAC inside of Cyrus One Cast, a much pricier integrated Speaker DAC/AMP. For example, DAC-Z6 has better air, more space between instruments, and better dynamics than One Cast, but also is more relaxed and smoother in texture. The trick with Z6 is that it can really reproduce a natural and smooth treble without having a roll off like most competition does when trying to sound relaxed and clean. 
Comparisons
EverSolo DAC-Z6 vs Aune X1S GT (459 USD vs 349 USD) – Starting with the first comparison, X1s GT is actually a bit less pricey than DAC-Z6, and it mainly serves the same dual purpose, of a desktop DAC and Headphone Amplifier, but there are some key differences, and starting with the design, there's no display on X1s GT, but there is a 4.4mm balanced headphone output. The back also has both XLR and RCA output for DAC-Z6, while it only has RCA outputs, but two sets of them for X1S GT. Sonically, the maximum power output is higher on DAC-Z6, as a headphone amplifier. The sound is more vivid, more punchy and more dynamic on DAC-Z6, with a better soundstage and a more holographic presentation, but it is a much larger device that will take up more space, and the differences in between them aren't immediately obvious, compared to the differences between two headphones, so you may find them to be similar. Here, given the chance, I would invest in DAC Z6 if I had the space and wanted to see the beautiful VU Meters, and get X1S GT, if space was an issue, and if I had headphones with a 4.4mm balanced jack.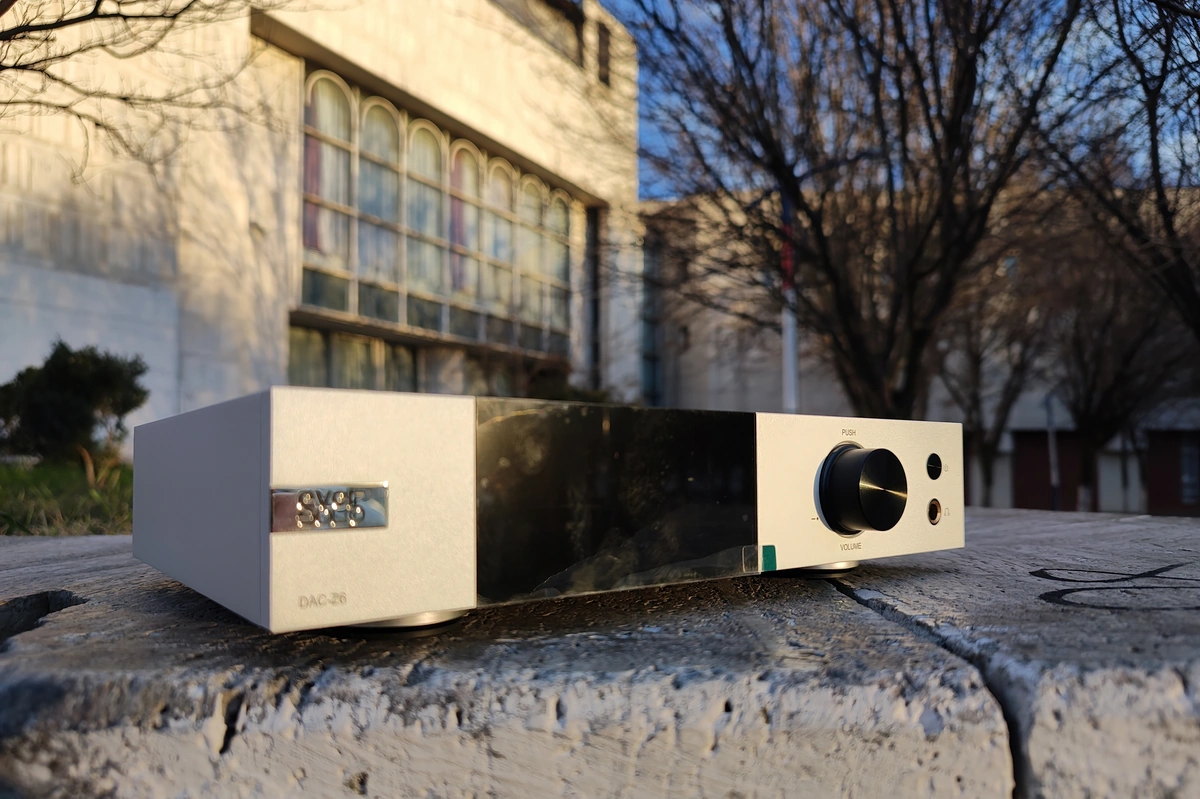 EverSolo DAC-Z6 vs Palab M1 Mini (459 USD vs 500 USD) – Those two are rather different, with Palab M1 Mini being a portable DAC/AMP, mainly designed for headphones and IEMs, but with both having a super low distortion and background hissing / noise. The overall signature is actually quite different, yet similar in some ways, with M1 Mini being thicker, darker in tuning, smoother, and bassier, but also more fluid, and with DAC-Z6 having a wider, more holographic soundstage, with more balance in the midrange, and a more relaxed tuning that creates the feeling of space a bit better. The driving power is a bit stronger on Palab M1 Mini at maximum, although you'd probably be perfectly fine with both. DAC-Z6 has a much more complex set of usage scenarios, since it has more inputs and more outputs, but it is nor portable, which is one of the strong selling points of M1 Mini. 
EverSolo DAC-Z6 vs Singxer SDA-2 (459 USD vs 700 USD) – Those two are much more equal than the rest of the comparisons I drawn today, so to start I will say that the design and aesthetic of DAC-Z6 is much cleaner, it looks and feels better made than SDA-2, which feels more industrial. The MQA part of DAC-Z 6 may come in really handy, especially if you're a novelty format lover and if you use a lot of streaming. Also, it has the bonus of Type-C USB input, which SDA-2 does not have. Both have XLR and RCA outputs, but the display of DAC-Z6 makes it much better looking and to have on your desk. The headphone output has a lower noise level for DAC-Z6, but a somewhat higher power for SDA-2. Sonically, they are similar, although DAC Z 6 has a better, stronger bottom end, with more and more impactful bass, a more relaxed presentation and a wider soundstage. SDA-2 sounds a bit more neutral, which may make it seem a bit more detailed, especially at first, but after a lot of listening I'm willing to say that EverSolo DAC-Z6 is actually more resolute, especially in the midrange, where it can reveal textures and micro details better. 
EverSolo DAC-Z6 vs Dethonray SG1 Pegasus (459 USD vs 400 USD) – The two devices are rather different, but there are enough similarities for them to be compared, including the price point, since I always considered that if you have a certain amount of money, you should always consider all your options. SG1 Pegasus can do just one thing, which is take signal from a Bluetooth source and power a pair of headphones or an IEM, and it has the bonus of having a Balanced output, compared to DAC-Z6 which only has a Single Ended output. The maximum driving power is comparable between them, but DAC-Z6 has a lower noise floor, and I was able to test it with exactly the same IEMs and Headphones as SG1 Pegasus thanks to the ddHifi Balanced adapter too. The overall signature is thicker, with more bass, more substance and more impact on SG1 Pegasus, while it is more natural, lighter, more relaxed and less fatiguing on DAC-Z6. Generally speaking, SG1 Pegasus can't act as a desktop DAC, while DAC-Z6 is mainly designed for this, which makes it more versatile for the money, but it can't be used portably while that's the main point of SG1 Pegasus. 
Value and Conclusion
The value of DAC-Z6 is simply outstanding, and most equipment you can purchase around this price point won't offer this level of performance, especially in the background noise level, clarity, impact, and dynamics, along with the superb interface and design, and the resolution it has. In fact, just based on the value alone I want to add DAC-Z6 to the Audiophile-Heaven Hall Of Fame as one of my favorite DACs, I simply enjoy it as a product, and I find it super nice, and although I would mainly recommend it as a desktop DAC, it is one of the best, most pleasing to own DACs with the least frustration included that I owned to date. Add to that the fact that it has a multitude of inputs, including USB Type-C, and MQA decoding, and you have the recipe for a happy music lover for a long time.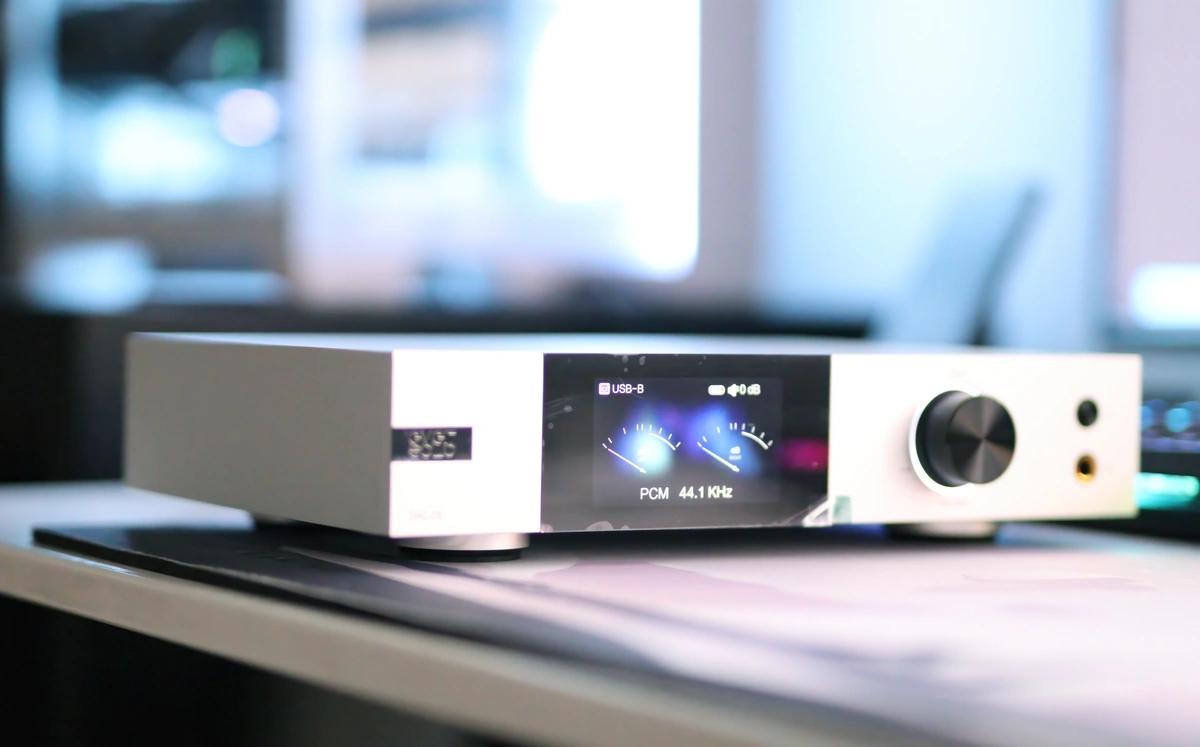 At the end of the day, if you're looking for a super powerful DAC with a headphone output, excellent dynamics, superb driving power for headphones, and an extremely quiet background noise level for the DAC output, which can output both XLR and RCA signals at the same time, with a gorgeous design and display, and with VU Meters, DAC-Z6 is a total winner and a DAC I can easily recommend and which I think you'd enjoy for a really long time, and which together with the good support of AVstore should bring a smile to your face. 
Product Link
You can grab one from www.amazon.com here: https://amzn.to/3ZpqMUG
If you're in the UK, you can grab one from www.amazon.co.uk here: https://amzn.to/3kyQEPj
And if you're from Europe, you can grab one from www.amazon.de here: https://amzn.to/3KL03xL
If you're from Romania, you can check out DAC-z6 at AVstore: https://www.avstore.ro/dac-uri/eversolo-dac-z6/
---
--- Please remember to stay safe, and always have fun while listening to music!---
 - If you have a dime to spare, please donate, and help us! It would make the day brighter for me and my wife- 
---
Full Playlist used for this review
We listened to more songs than those named in this playlist, but those are excellent for identifying a sonic signature.  I recommend trying most of the songs from this playlist, especially if you're searching for new music! The playlists are different for Spotify, Tidal and Youtube, and based on the songs I enjoy and are available on each!
https://www.youtube.com/playlist?list=PL_cjBXGmwSHSdGcwuc_bKbBDGHL4QvYBu
https://open.spotify.com/playlist/5J3oloz8Riy9LxEGenOjQ0?si=979ba4f082414be7
https://tidal.com/browse/playlist/330fd544-8e5b-4839-bd35-676b2edbb3d5
--- Contact Us ---





---