Unique Melody Maven PRO IEMS – Most Beautiful Music Note
Uniuqe Melody Maven PRO is a pair of $1799 USD pair of IEMs with 10 Balanced Armature Drivers and two EST Drivers playing in each ear, a Titanium Shell, and outstanding cables, all for the ultimate musicality. They will be compared to other flagship IEMs, including CTM Clear tune Monitors Da Vinci X (2400 USD), Unique Melody MESt MK2 (1500 USD), Lime Ears Aether R (1400 USD), Ambient Acoustics MAD 24 (3500 USD), and Final Audio A8000 (2400 USD). I will also be doing pairing for this flagship IEM, including pairings with Astell & Kern SP2000T (2500 USD), iBasso DX320 (1600 USD), Lotoo PAW 6000 (1200 USD), and Hiby RS2 Darwin (480 USD). 
Introduction
Unique Melody is back at designing high-end IEMs, and this time they made a new flagship, a redefined version of the original Unique Melody Maven, the PRO sits above both Unique Melody MEXT and Unique Melody MEST MK2. It has 10 balanced armature drivers, and two EST drivers per ear, at this point being a fair competitor to the likes of Ambient Acoustics MAD 16 and MAD24, even from an engineering and technological standpoint. This, and with a better default cable, and the support of Unique Melody, plus the wide availability they offer, we're sure to have a nice trip exploring those. As always, I recommend purchasing from Amazon when available, but Maven PRO may be available more directly from Unique Melody in Asia, Linsoul globally, and from Music Teck in the USA. 
It should be noted that I have absolutely no affiliation with Unique Melody, I am not receiving any incentive for this review or to sweeten things out. I'd like to thank Unique Melody for providing the sample for this review. Every opinion expressed is mine and I stand by it. The purpose of this review is to help those interested in Unique Melody Maven PRO find their next music companion. 
Product Link
Official Link: https://www.uniquemelody.org/products/maven-pro
Music Teck USA: https://shop.musicteck.com/products/um-maven-pro
Linsoul Shop: https://www.linsoul.com/products/maven-pro
— If available on Amazon, those will be the links for Amazon—
You can grab one from www.amazon.com here: https://amzn.to/3mD6YPJ
If you're in the UK, you can grab one from www.amazon.co.uk here: https://amzn.to/3GG9ZFX
And if you're from Europe, you can grab one from www.amazon.de here: https://amzn.to/3KBjXJZ
Build Quality/Aesthetics/Fit/Comfort
Let's start with the technological part of the Maven PRO, namely the outstanding features of Unique Melody embedded in this gem. First off, we have a really neat setup of drivers, with 12 drivers playing for each ear, which makes the Maven PRO one of the IEMs with the highest number of drivers out there. Although on paper this is half of Ambient Acoustics uses and has, the value of Maven PRO and how much prior experience Unique Melody has with IEMs make it so much more. The shells are also super interesting, as they are made of full titanium, and Unique Melody employs high-end 3D alloy printing, allowing you to customize your own pair even more than the universal that we are reviewing today. 
The driver configuration inside of the Maven PRO explores a 10 Balanced Armature drivers + Electrostatic drivers, the electrostatics being there for the ultra high frequency extension, and as an addition to the balanced armature drivers. The Bass response of the Maven PRO is improved from what Maven offered, but I can't test that since I have not reviewed the Maven OG before, but I can compare the bass with the bass that MEST MK2 has. 
The Titanium shells are employed for two reasons, and the most important aspect is the sound absorption coefficient, which is very low, so Maven PRO doesn't eat away your music, and you will hear everything with the lowest amount of distortion possible. The Titanium shells also isolate very well from the outside noise, and Maven PRO is incredibly good at passive noise isolation, offering between 24 and 30 dBs of passive noise isolation, depending on the frequency.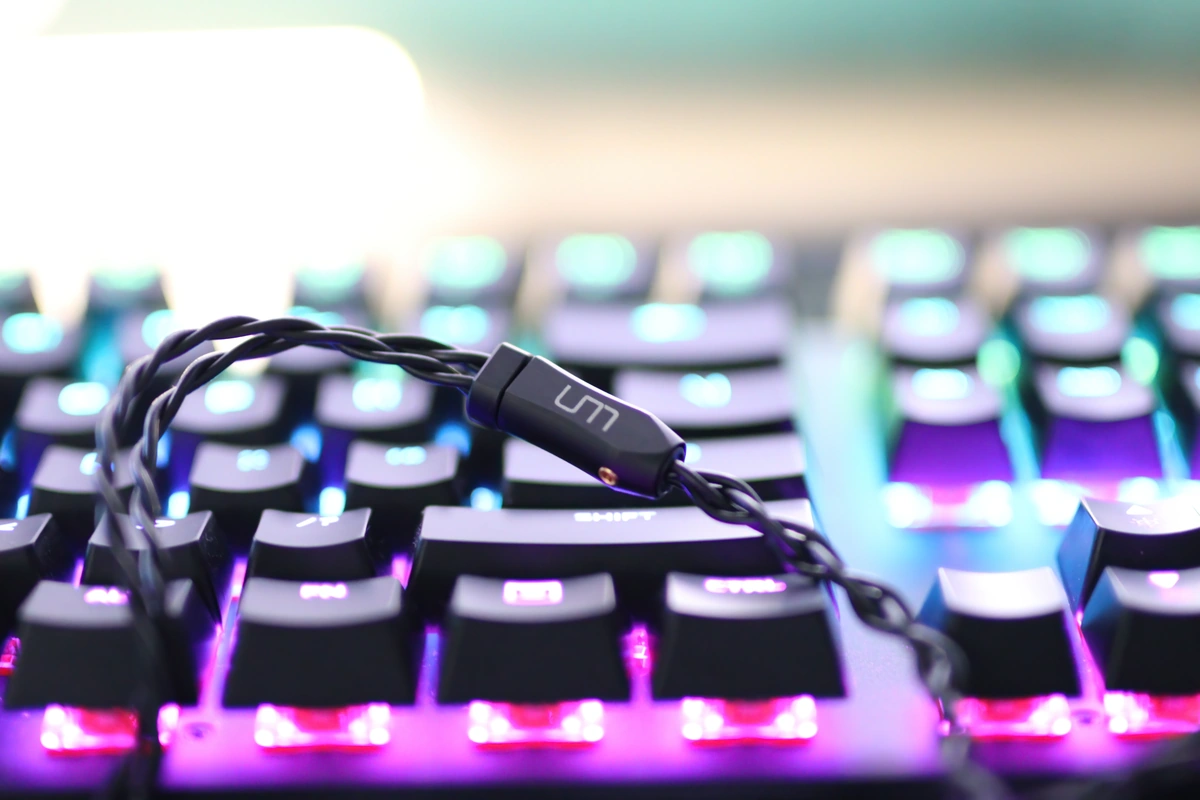 Back to the Crossover, we have a 4-way crossover, with 4 tunnels leading from the BA drivers to your ears, and those were initially designed for the Mentor from Unique Melody. Those are kept in shape by a metallic ending, so that the sonic tubes can't get squeezed over time. The shell has is superb in person, and I feel like Maven PRO is one of the most beautiful looking IEMs, the shell has a thickness of 0.25mm, but it is not heavy. It is 4 times as hard as a typical resin case, and the thickness is 1 / 6 the thickness of a resin shell, making Unique Melody Maven PRO incredibly resilient but refined in design. The actual resistance of Titanium at this thickness is 15 times higher than what resin offers, and if you ever dropped a resin shell, you probably know that they chip away and break. Making just one of those IEM shells takes over 24 hours of processing. The company has artisans working on the Maven PRO, they train those artisans for at least 12 months, each shell takes 12 hours of hand finishing work, and each shell has 12 post-processing separate processes. The entire Unique Melody company can make just 12 pairs of Maven PRO each week, so they'll often appear sold out on the Unique Melody site, please make sure to check the site often to catch a pair if you're interested. 
The cable of the Unique Melody Maven PRO is the UM Copper M2 Cable, which is an OCC Copper core, with a metallic Y-Splitter, being rather flexible and ergonomic. You can order Maven PRO with endings in 3.5mm Single Ended, 2.5mm or 4.4mm Balanced connectors. The cable is actually better than some aftermarket cables, and while testing Maven PRO, I tried swapping the cable a few times, and I found that the default cable sounds better than Effect Audio EVO 1, for example. The storage box is exactly what you'd expect from Unique Melody, a Dark Gray case with leather, carbon steel splicing, and a beautiful design.
At a technical level, we have a somewhat high impedance of 30 OHMs, and a sensitivity of 112 dB. I can confirm that in actual usage Maven PRO is super easy to drive, but it is also slightly sensitive to hiss, and it will show hissing with Astell&Kern Acro CA1000T, but not a lot of it. I found Unique Melody Maven PRO to be super comfortable, the IEMs are light in weight, they fit really nicely in my ears, and the universal version is simply put, super nice. The cable has those ear guides that help keep Maven PRO in your ears without being too tight or metallic that could hurt the comfort and long-term earring comfort. 
Sound Quality
Starting with the selection of sources used to drive the Unique Melody Maven PRO, I mainly relied on high-end sources, both DAPs or Digital Audio Players, as well as some desktop AMPs, to test how prone they are to hiss and how easily they are affected by background noise. The list of sources includes iBasso DX320, Astell & Kern SE180, Shanling M3 Ultra, Cyrus One Cast, HIFIMAN EF400, Dethonray SG1 Pegasus, JDS Labs El Stack II+ (EL DAC + EL AMP), TempoTec V6, and Khadas Tone2 PRO. Like most other Unique Melody IEMs, Maven PRO is somewhat sensitive to hiss, and a better source will result in a much better sound, and they prefer high-end DAPs over entry-level sources. You will notice an improvement in resolution, detail, and dynamics, when using a better source over a less interesting one. While for flagship IEMs / Earphones I typically play a lot with cables, I actually prefer the sound of the Maven PRO with the original cable, and the guys at Unique Melody did an excellent job at providing a top cable for them, I think that it balances the signature and and makes the presentation of the Maven PRO the best it can be. You can tell from the construction that they did not cheap out on the cable. With Hiby R6 III, I can't notice any hissing, but there is noticeable hissing with Astell & Kern ACRO CA1000T.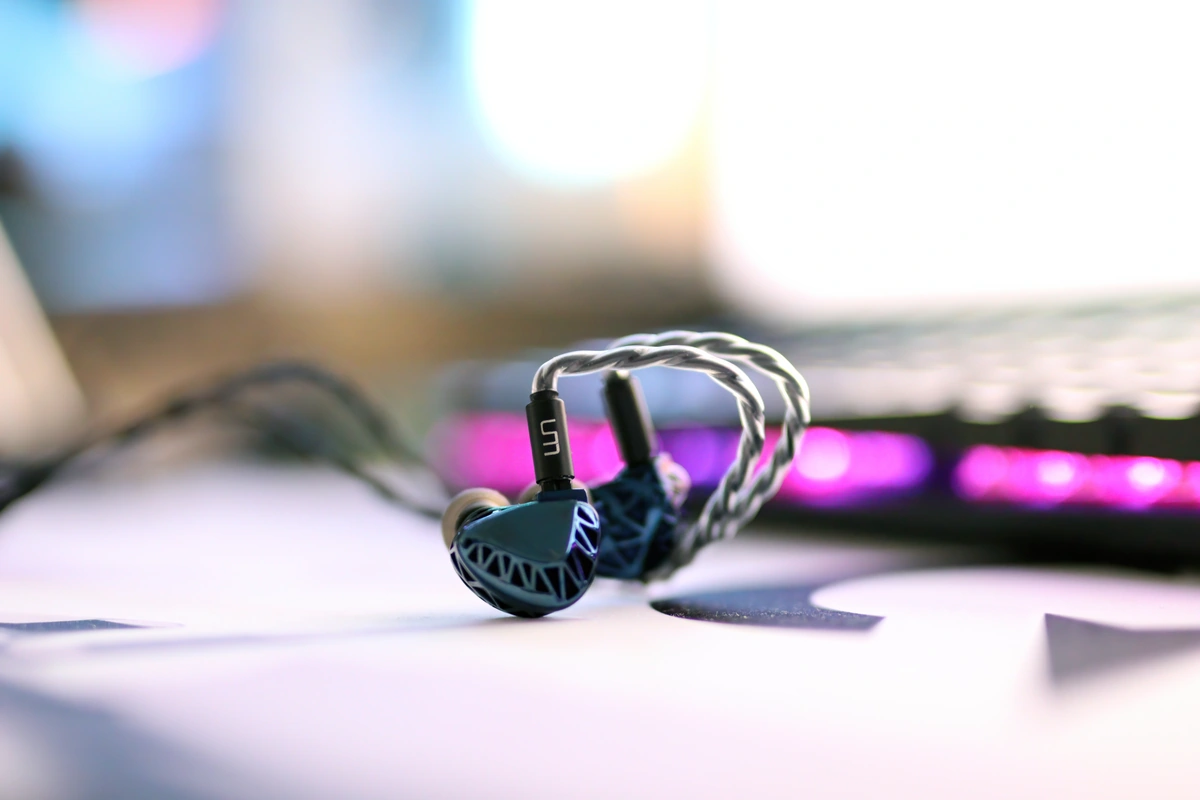 The general signature can be described as deep, natural in tonality, with a superb midrange, colorless, with no obvious peaks or dips in the frequency response, very resolute and detailed, and with outstanding dynamics and impact. Unique Melody has always been great at producing resolute and clean sounding IEMs, but most of them to date have had a specific tuning, but Maven PRO is different, it goes for sounding as natural as possible, it is a very smooth and clean presentation. I am not a big or even a small believer in burn in and the idea that an IEM can suffer burn-in, but with UM Maven PRO, they improved quite a bit over the first around 10 hours of using them, the first hour or two of listening the character was a bit sharper and had less bass, while after a while they seem to have loosened up. Overall, from all the flagships I have heard over the last period of time, Maven PRO seems to be the most natural, yet resolute, clean yet impactful one. While it hasn't opened up as quickly as FiR NE4, it costs quite a bit less, but provides basically the same resolution and clarity, yet with a signature that has more authority, at the same as having more sub-bass. I favor listening medium – loud rather than quiet, so most of my impressions have been taken at either medium or loud listening volumes.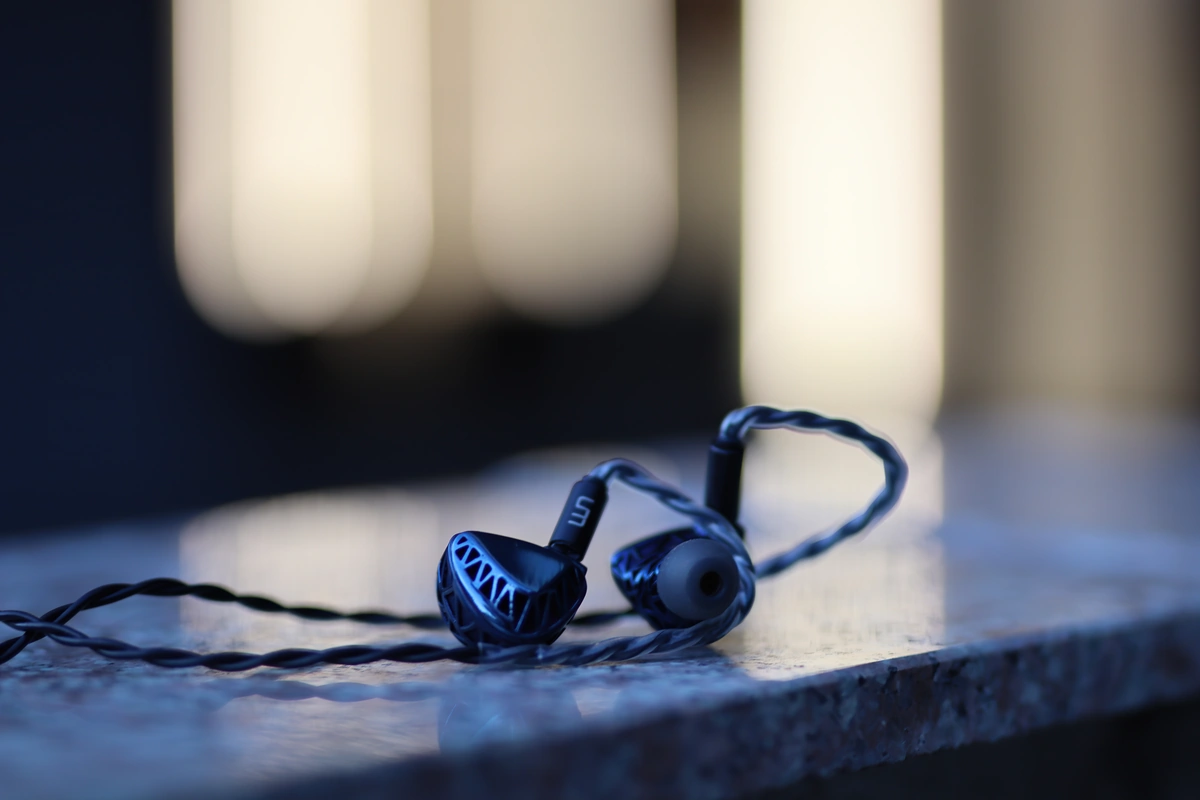 Let's start with the bass, which is the most important aspect when you're looking at flagships, as most of them will not mess up the midrange, but many will mess up the bass to some degree, like Lime Ears Aether R having a bit of roll off in the sub bass, or Final Audio A8000 being downright bright and having too little bass for most listeners, so Unique Melody Maven PRO surely went with a safe scheme, the sub bass is extra super duper strong. This means that you will hear and feel every single nuance in bass, but the bass has a smooth texture, and it is grain-free. Maven PRO is just beneath Dita Audio Perpetua when it comes to the bass quantity and depth / impact, where Dita Perpetua has more bass, because it has a lower amount of treble to balance it out. Maven PRO has more balance in the tuning, and the bass is super clean, thick, deep and has exceptional impact, but does not overwhelm other frequencies, as it is controlled and tuned in such a way that you hear weight with every single drum crash, but that doesn't cover the voices or the hi hats / guitars or any other part of the sound. For songs that need to have bass, EDM, Rap and Electronic music in general, Maven PRO is a bass cannon that can rattle your brains between your ears, but the bass won't be added where it isn't really needed, so rock and metal music is generally fast, snappy and has a very pleasing impact. The bass of Maven PRO, despite being large and hitting heavy, is never competing for your ears with the other frequencies. The bass has most of the energy in the sub bass and mid bass, with slightly lower levels of upper bass and lower treble. This makes the sound squeaky clean, and never veiled or congested. The bass is slightly slower than the midrange and the treble, but the effect is not very obvious and only noticeable when the song has a bass that is slow. Basically, Maven PRO doesn't have that dry sound that Balanced Armatures scare you with in the entry-level range.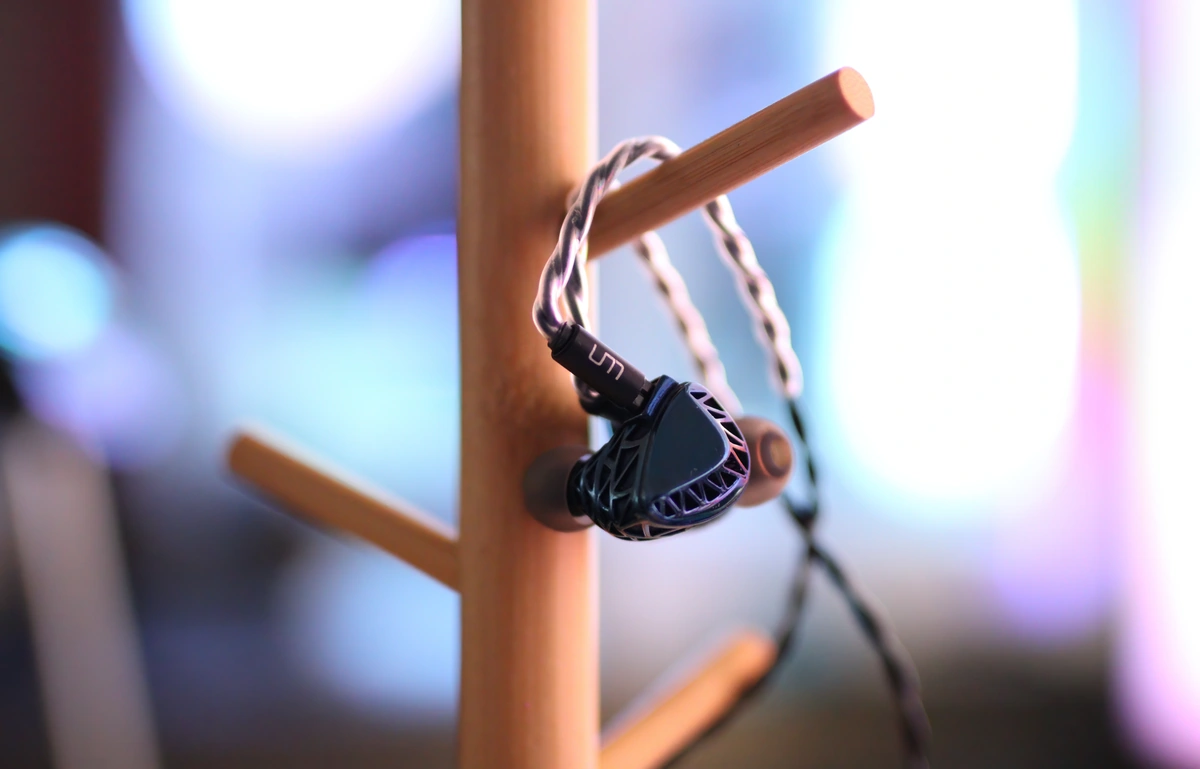 The midrange starts with a very slightly low quantity of lower midrange, especially around the 100 Hz – 200 Hz range where it connects with the upper bass, but it recovers quickly and proves to have a natural tonality that can present both male and female voices equally well. For example, on songs like Maroon 5 – Harder To Breathe, Adam Levine's voice is presented full, but has the proper tonality, and the whole song is super nicely layered, guitars are well separated from the drums and voices. The imaging that Maven PRO creates is at another level compared to most IEMs, and you can always hear every single symbol and effect that's being played, having the volume turned loud, if you close your eyes, you can somewhat place yourself in the seat of the drummer, that's about the level of vividness and clarity Maven Pro gives over percussion and cymbals in general. I love the fact that despite being super resolute and energetic, Unique Melody Maven PRO doesn't emphasize on the "S" sound, so they are sibilance-free, and the upper midrange is neither metallic, nor harsh in any way, but has what I consider to be a natural tonality, being able to make all instruments sound natural, trumpets have a more aggressive and energetic sound, while a bass guitar has a smooth and full presentation. Guitars have a very similar to real amount of texture and grit to them, and since I play guitar I can actually test this live with my own, UM Maven PRO is one of the IEMs that gets the closest to actually sounding as music sounds in reality. The midrange tends to be natural and present music full, pleasing, and the upper midrange doesn't get much stronger than the midrange, but the next emphasized range tends to actually be in the treble. Once again, I notice that Maven PRO does not have a dry sound, and instead it is very natural in general, unlike balanced armature setups.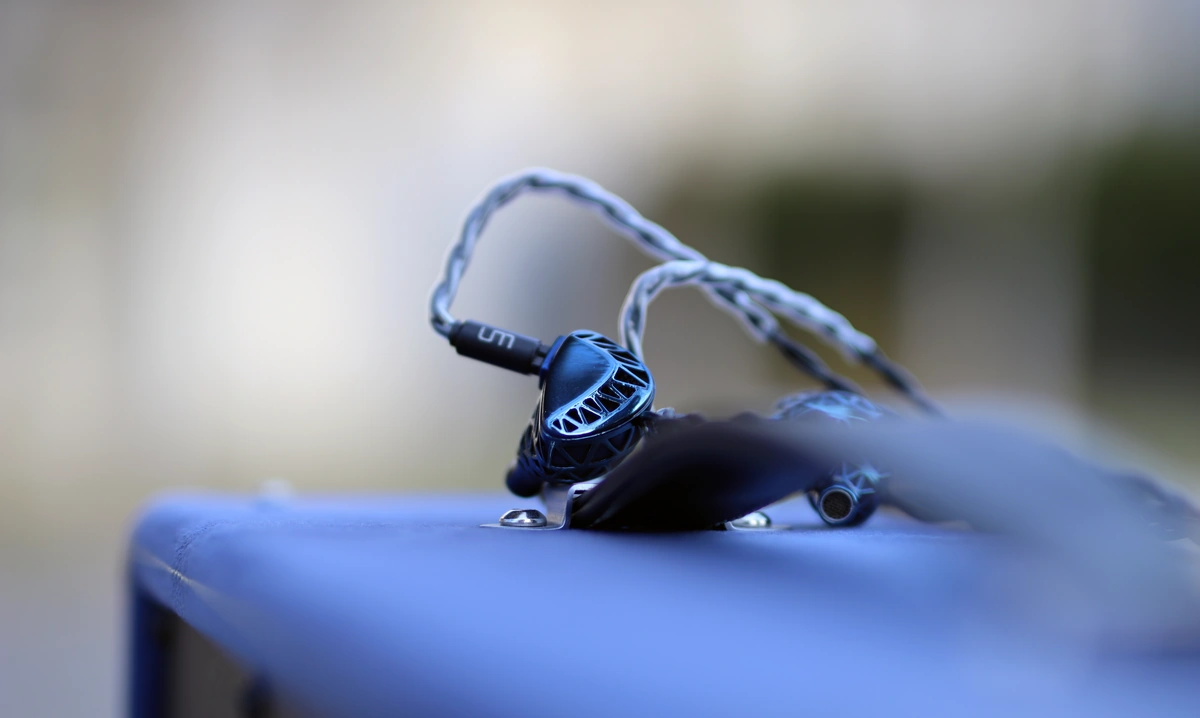 The treble has a bit of extra energy starting with the lower treble, all the way to the upper treble. This means that the sound of UM Maven PRO is generally airy, bright, energetic and peppy. I love this kind of signature, and I am not someone afraid of energy, impact or a strong upper end, so Maven PRO is right up my alley, being super clean, crisp and detailed. The dynamics are excellent, and if I didn't know already, I wouldn't be able to tell that Maven PRO is using Balanced Armatures instead of dynamic drivers, the sound is very similar to what you'd expect from high-end dynamics, very coherent. The soundstage as presented by Unique Melody Maven PRO is natural in size, not extremely expanded, with an outstanding imaging and instrument definition / layering. Generally, Maven PRO is super precise and will show you exactly where a sound comes from, what that sound is, you can easily tell apart a guitar from a drum beat, from a trumpet, from a background voice, but those extend naturally around you, without getting over the edge and scattering music away. Maven PRO seems to respect the recording a lot, so recordings that are properly recorded and which sound wide / expansive will sound expansive through Maven PRO, but recordings that have this boxed in presentation will sound as such. The best way to describe Maven PRO is as a really honest, really capable player that is pleasing to hear always and which creates a beautiful melody if the song has one within.
It is usually hard to describe something that actually sounds natural, and a lot of A/B switching has been needed to really determine how Maven PRO sounds like, but if you have the option, I recommend trying them with warmer sounding sources, to beef the bass and the substance in their sound even more, make them warmer and smoother. I think that the default super natural and clean sound is super neat and a really honest presentation, but this also means that Maven PRO shows everything in your system, it is a good revealer. It reveals the source quality, it reveals source character easily, it reveals music and how it was recorded. For example, Sonata Arctica has a discography that most headphones and IEMs will play similarly, from 2000 to 2012, while Maven PRO highlights the differences between the albums and how each has its own unique sound rather well, and paints a colorful journey of how the band evolved throughout time, and improved in the recording techniques used, along with including more and more background instruments, better synths, and better layering for the instruments. All in all, Maven PRO is a full personal favorite, has the depth to rumble, space to rock, and midrange to be musical and smooth / clean. 
Comparisons 
Unique Melody Maven PRO vs Unique Melody MEST MK2 (1799 USD vs 1500 USD) – Two IEMs, both made by Unique Melody, and both close in pricing, will show best what Unique Melody changed to their sonic tuning and development process. I loved the build quality and comfort of the MESt MK2, but Maven PRO is better in comfort, is much less finicky and doesn't require special tips to work best, making usage much easier than with MESt MK2. The sound has a bit more impact in the mid bass for MEST MK2, but the resolution, detail and precision of the Maven PRO is much better. Maven PRO also has a much more natural tuning in the midrange, with a more honest, better tuned timbre, and I feel like Maven PRO also has a bit more warmth in the midrange, making it the more obvious choice if you're looking for a super clean and natural sounding IEM. The treble is similar between them, but the treble of Maven PRO is a bit more natural, less splashy, and with lower distortion, which allows me to bring Maven PRO louder than MESt MK2, and to enjoy music more. You would probably be happy with either, but the improved comfort of the Maven PRO alone is a great reason to go for it, while the improved sound, more natural midrange, better voicing and better resolution also make for great reasons to upgrade if you're looking for another gem from Unique Melody.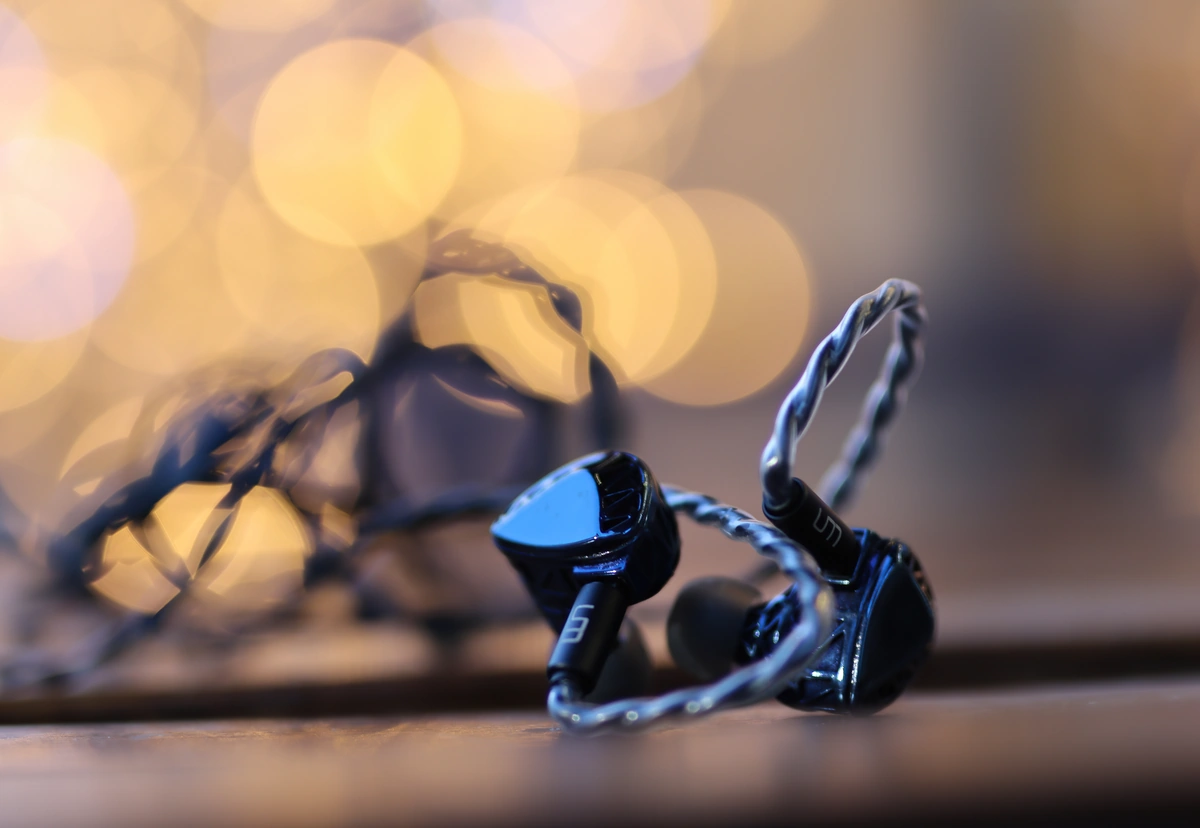 Unique Melody Maven PRO vs Final Audio A8000 (1799 USD vs 2400 USD) – The second comparison is against A8000, also named king of resolution by most reviewers, so we can start by stating that the comfort of the two IEMs is about equal. A8000 is smaller physically but has a less ergonomic shape than Maven PRO, yet neither doesn't require special tips to sound their best. Both are similarly easy to drive and both are sensitive to sources, both can present hiss easily and will require a good source to sound their best, but even at their best, the tuning is extremely different. A8000 is incredibly bright, with little bass, and an aggressive midrange that can be hard on the ears at times, while Maven PRO is much more natural, yet having the same level of detail and precision as A8000, and at times being better, as it has a more natural midrange. It is much easier to notice nuance and micro changes in background notes with Maven PRO, and it has more warmth in the midrange, making it much better for anything that includes voices. Maven PRO also is better in the bass, sub bass, has better bass extension, and more impact, making it a much better overall all-rounder for all music styles. The availability might be an issue since Maven PRO is only available from Unique melody directly, and a few shops like Music Teck, while A8000 can be found in many stores and even Amazon, especially in Asia.  
Unique Melody Maven PRO vs CTM Clear Tune Monitors Da Vinci X (1799 USD vs 2400 USD) – I like how Da Vinci X is still a good reference point, and an Earphone I can refer to, years after it was first launched. The overall comfort is actually better on Maven PRO, which is smaller, more ergonomic, and lighter than Da Vinci X. The package of Unique Melody is also better, they are about equal in driving, both being quite easy to drive, and both are sensitive to noise sources and to hiss from the source. Maven PRO has a more natural overall sound, more warmth in the midrange, better bass impact, more natural treble that is less splashy, and a better timbre. Da Vinci X is just a bit more resolute, but it comes at the cost of it sounding more artificial with both male and female voices, and it creates a smaller soundstage, while Maven PRO sounds wider, deeper and has a similar level of instrument separation. Overall, Da Vinci X is still impressive, but Maven PRO does basically everything Da Vinci X can do, but with better body, more bass depth, more impact, and with a smoother midrange that has a better timbre, being a better purchase, at a lower price point. 
Unique Melody Maven PRO vs Lime Ears Aether R (1799 USD vs 1400 USD) – We have a very good competitor in Aether R, although it feels like Lime Ears surely should have released something like an update by now, as most of the market is moving, and Aether R was great, but is beginning to show its age. The comfort of Maven PRO is better than that of Aether R, Maven PRO is more ergonomic, easier to drive, but also slightly more sensitive to hiss from the source. The overall tuning is more natural for Maven PRO which has less of a coloration, while Aether R has some sub-bass roll off that is getting more and more obvious now that I heard other IEMs, and Aether R has great resolution, but Maven PRO has much better transparency, micro detail resolving ability, and it simply is the more resolute sounding IEM. Maven PRO has a wider, deeper presentation with better instrument separation, and right now, it costs more, but it should feel like an upgrade over Aether R, in both resolution, detail, clarity and how natural the midrange is, where Maven PRO has a perfect tuning, and Aether R can sound somewhat colored.
Unique Melody Maven PRO vs Ambient Acoustics MAD 24 (1799 USD vs 3500 USD) – The final comparison is between two very pricy IEMs, both of which employ complex tech inside, but what MAD24 tried to do was to use brute force to get the best sonic possible, ergo using the most drivers possible, while Maven PRO doesn't use as many drivers, but the company spent more time getting better materials and improving the inner acoustics of the IEM. The final result is interesting, Maven PRO has considerably better detail, more airy sound, with better width, better depth, more impact, and better dynamics. With MAD24, you can hear the fact that it is using balanced armatures, while with Maven PRO, you don't really hear the tech inside, the sound is really transparent and clean. One interesting thing though, is that MAD16 sounds more similar to Maven PRO, while MAD24 is simply warmer, smoother, creamier and more lush. MAD16 is very similar to Maven PRO, and has a similar level of detail and clarity, all while following a similar tuning and similar impact / dynamics, but with a slightly different midrange that is a bit smoother , warmer and more lush. All three make great choices, but MAD24 is for you if you want a flagship warm and smooth sounding IEM, MAD16 if you want better resolution, but still a warmer, smoother midrange, while Maven PRO is made for you if you want the most transparent sound of the three. Maven Pro is more ergonomic and more comfortable than MAd24, but MAD16 can be smaller, which will be a bit more comfy for some ears. 
Pairings
Unique Melody Maven PRO + Lotoo PAW 6000 (1799 USD + 1200 USD) – Starting with a softer pairing, PAW 6000 is a gentle performer and it totally transfers that character to Maven PRO, and it has one of the most pure sounds with it. The signature is very linear for PAW 6000, and just like Acro CA1000T, it is a source that won't really change the tuning and presentation of your IEMs, but it can still somehow take some of that edge off, and take some of the aggressiveness out of your sound, while still allowing the IEMs to be clean, crisp and clear, and most importantly, very detailed. The pairing has the lowest background hissing noise from all the pairings I tried, and while most sources do have a bit of hiss with Maven PRO, PAW 6000 has absolutely none, and is a really clean performer. You still have LDAC Bluetooth DAC, USB DAC and other advanced functions with PAW 6000, making it an ideal pairing for Maven PRO.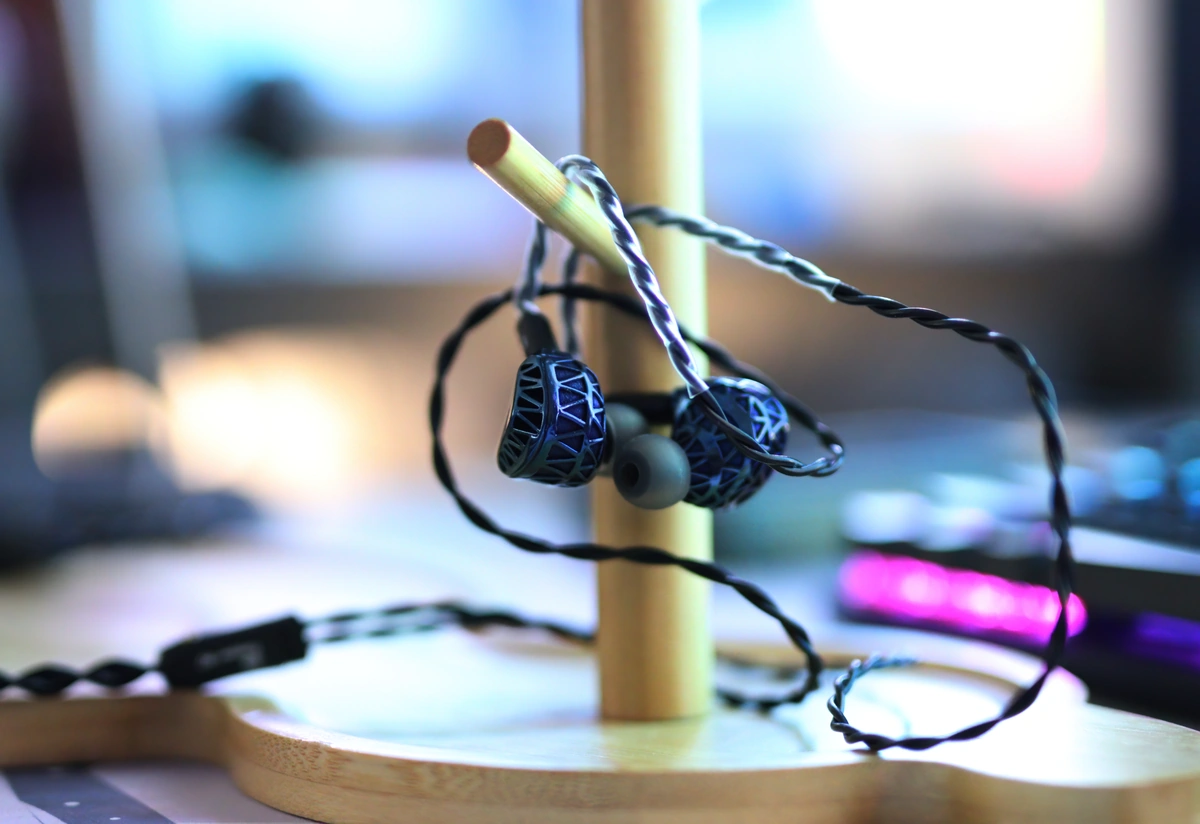 Unique Melody Maven PRO + Hiby RS2 Darwin (1799 USD + 480 USD) – We have a more affordable source in RS2 Darwin, but I like it a lot with Maven PRO, the character of RS2 Darwin, which is smoother, warmer and thicker in sound can counterbalance the more energetic, brighter, and more peppy sound of the Maven PRO, RS2 Darwin showing a smaller, more intimate soundstage than all of the other sources, but a lower aggressiveness, easier to enjoy sound, with more warmth and less treble edge. If you prefer your sound more intimate, with less fatigue, but an excellent impact nonetheless, and if you want a more basic DAP or Digital Player that can't do much besides playing music, but which can work as a USB DAC, Hiby RS2 Darwin is one of the best you could consider at this moment, and a DAP I truly enjoy. 
Unique Melody Maven PRO + iBasso DX320 (1799 USD + 1600 USD) – DX320 still sounds best to my ears with the default AMP module, which gives it the most dynamic, most punchy and most holographic sound. I actually enjoy this tuning a lot, and it can transfer some of that character to Maven PRO, this pairing having the widest, deepest soundstage, with the most punchy and holographic tuning. I am in love with the overall sense of detail and instrument separation, plus DX320 can do absolutely everything I need it to, including Streaming, USB DAC functions, and it works magic for Maven PRO on the go. The background hiss is only minimal, and the control DX320 has over Maven PRO is exemplary, making the pairing one of the most recommended ones out there. 
Unique Melody Maven PRO + Astell & Kern SP2000T (1799 USD + 2500 USD) – One of my favorite sources is the SP2000T music player. It has a super warm, but clean sound, with excellent control, and has all of the abilities you'd expect from a high-end DAP. If you're looking for more harmonics, or a richer sound, you can always engage the Tube Mode, while if you're looking for a smoother tuning, you can put it in Solid State mode, plus it can actually be switched to stay in between, with granularity to how much of each character influences the sound (solid state vs tube). With Maven PRO, I love the richness that the Tube and Hybrid modes provide, I love the treble extension, and the bass impact. The midrange is super detailed, also slightly brought forward, with a good sense of width and depth. Overall, if you're looking for a DAP, and if you love the Tube Sound, SP2000T is one of the best, if not the best DAP to check out at this moment, plus the stack would be reasonably priced, as you're unlikely to want to change SP2000T for a few years to come, and Maven PRO will also survive that time really well. 
Value and Conclusion
The price / performance ratio of the Maven PRO is not quite as high as when we're reviewing and looking at entry-level IEMs, but man, for a flagship, it is far less pricey than its competition, all while slaughtering most of them brutally, so for a flagship it does have a really good price / performance ratio.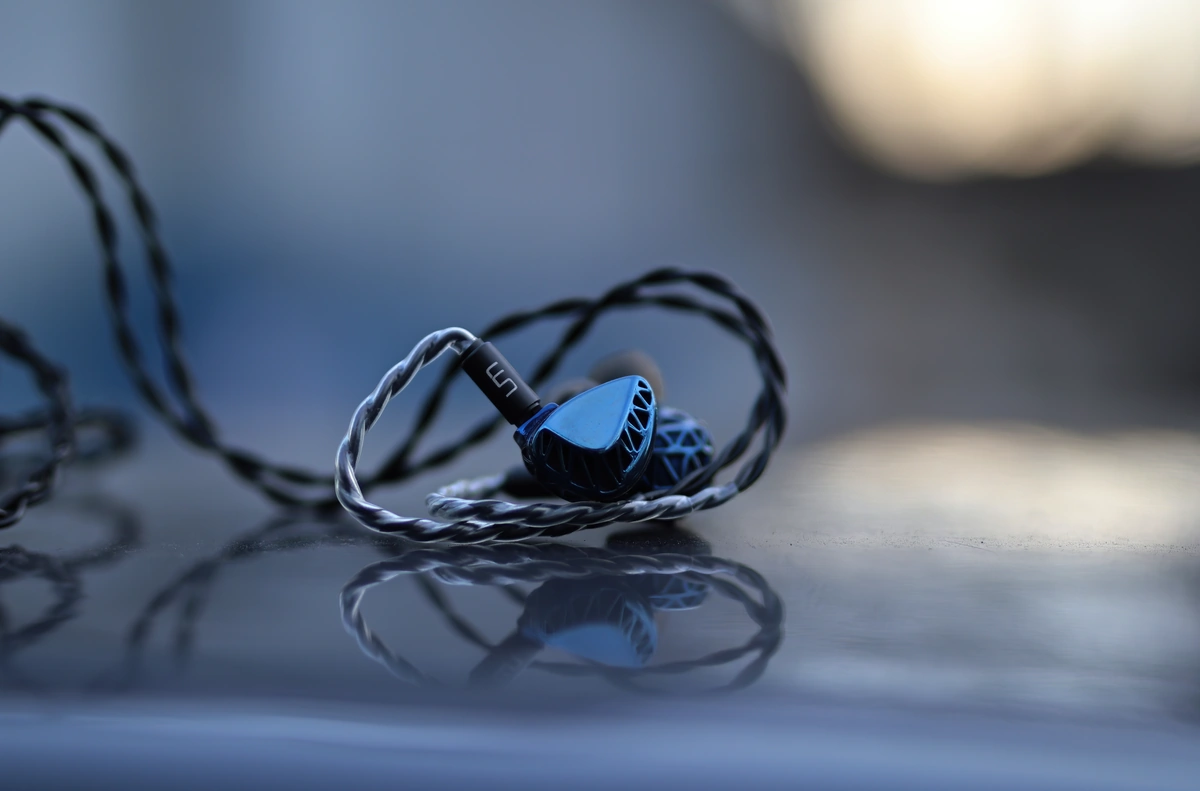 The package is superb, the carrying case is beautiful, and Maven PRO is designed with the user in mind, so they come with a high-end cable from the factory, and have outstanding ergonomics too, all of those adding to the value of them as a flagship IEM, and together with the detailed, resolute signature convincing me to add the Unique Melody Maven PRO to the Audiophile-Heaven Hall Of Fame as one of the best flagship IEMs I heard to date.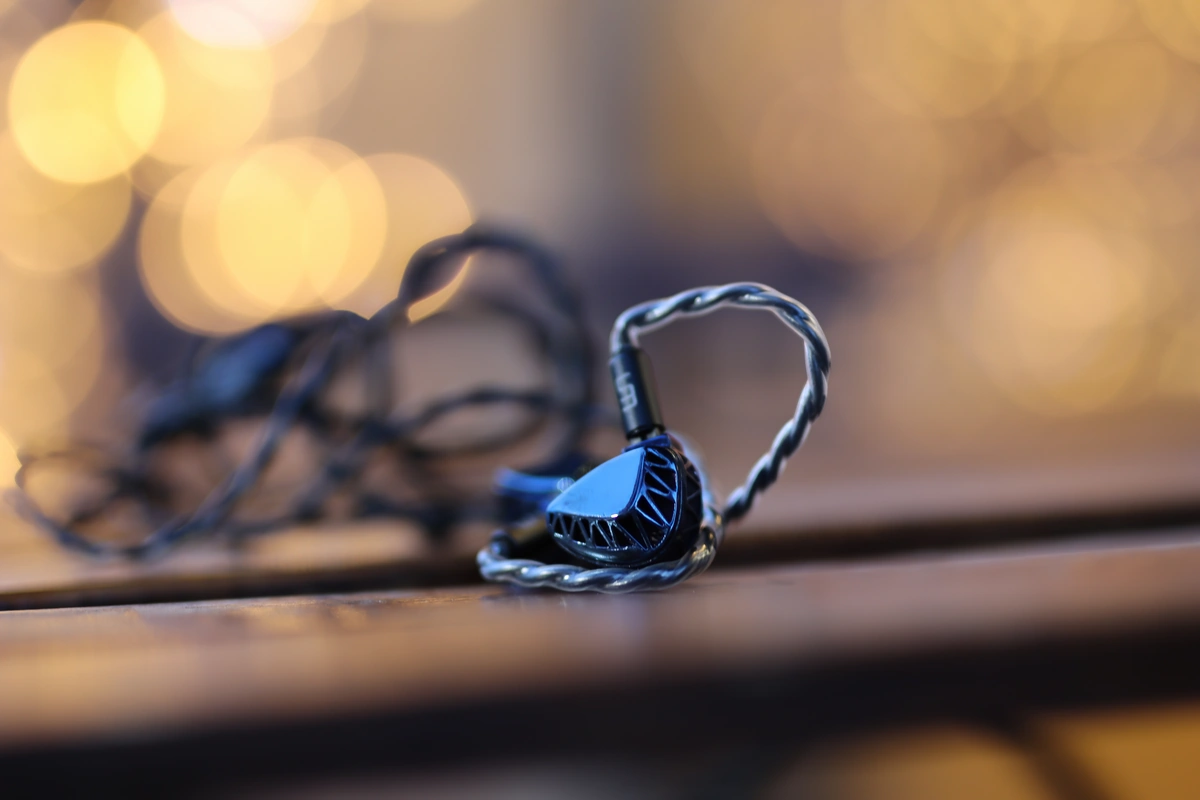 At the end of the day, if you're looking for a high-end, flagship IEM with a detailed, clean and bright sound, tons of impact, wide soundstage, and excellent instrument separation, and if you want it to be produced by the legendary Unique Melody, I fully recommend Maven PRO, and don't be shocked if you'll see them mentioned in many reviews starting now, and if you'll notice them in the background of my photos, and videos, this is an IEM I ought to keep close to my ears for my personal pleasure too.  
Product Link
Official Link: https://www.uniquemelody.org/products/maven-pro
Music Teck USA: https://shop.musicteck.com/products/um-maven-pro
Linsoul Shop: https://www.linsoul.com/products/maven-pro
— If available on Amazon, those will be the links for Amazon—
You can grab one from www.amazon.com here: https://amzn.to/3mD6YPJ
If you're in the UK, you can grab one from www.amazon.co.uk here: https://amzn.to/3GG9ZFX
And if you're from Europe, you can grab one from www.amazon.de here: https://amzn.to/3KBjXJZ
---
--- Please remember to stay safe, and always have fun while listening to music!---
 - If you have a dime to spare, please donate, and help us! It would make the day brighter for me and my wife- 
---
Full Playlist used for this review
We listened to more songs than those named in this playlist, but those are excellent for identifying a sonic signature.  I recommend trying most of the songs from this playlist, especially if you're searching for new music! The playlists are different for Spotify, Tidal and Youtube, and based on the songs I enjoy and are available on each!
https://www.youtube.com/playlist?list=PL_cjBXGmwSHSdGcwuc_bKbBDGHL4QvYBu
https://open.spotify.com/playlist/5J3oloz8Riy9LxEGenOjQ0?si=979ba4f082414be7
https://tidal.com/browse/playlist/330fd544-8e5b-4839-bd35-676b2edbb3d5
--- Contact Us ---





---