Feliks Audio Echo 2 Tube Amplifier – Lamp Refinement
Feliks Audio Echo 2 is a 799 EURO Tube / Lamp Amplifier handmade in Poland, Europe. It is a unique product running on 4 Tubes, with a high 350mW power output, designed to drive high impedance headphones, with 1 pair of power tubes, and 1 pair of driver tubes. It will be compared to other high-end headphone amplifiers including Cyrus One Cast (2000 USD), Violectric HPA V340 Solid State Amplifier (1800 EURO), Burson Funk (550 USD), Hagerman Tuba (650 USD), Audio-GD Master 19 (880 USD).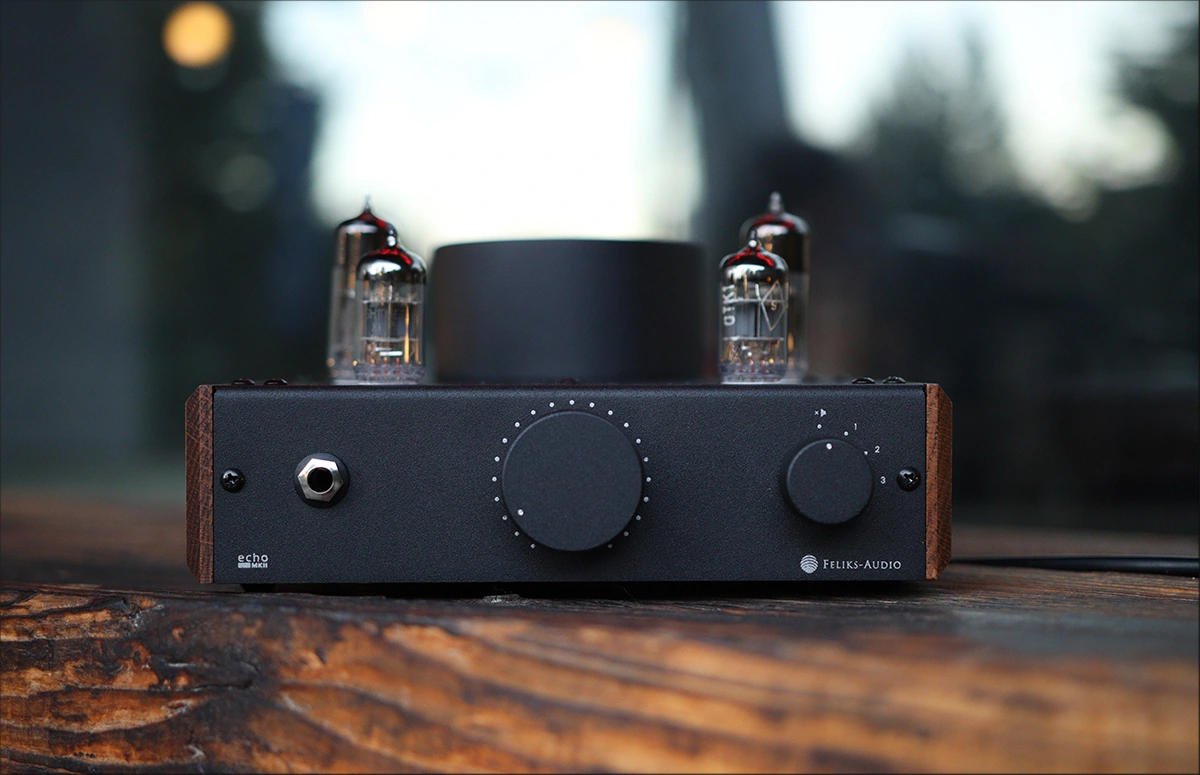 Introduction
You may see a lot of confusion about the pricing on those AMPs because the price is not in the same currency, but today you can consider all those products to be in the same coin, as the exchange rate between USD and EURO is almost 1/1. At least exchanging both to Romanian local currency, they're almost equal nowadays. Also, if you take a look at the products sold in Europe, like Violectric HPA V340 and Feliks Audio Echo 2, both are sold for this price, while the price in USD for some of the products will have VAT added if you purchase them in Europe.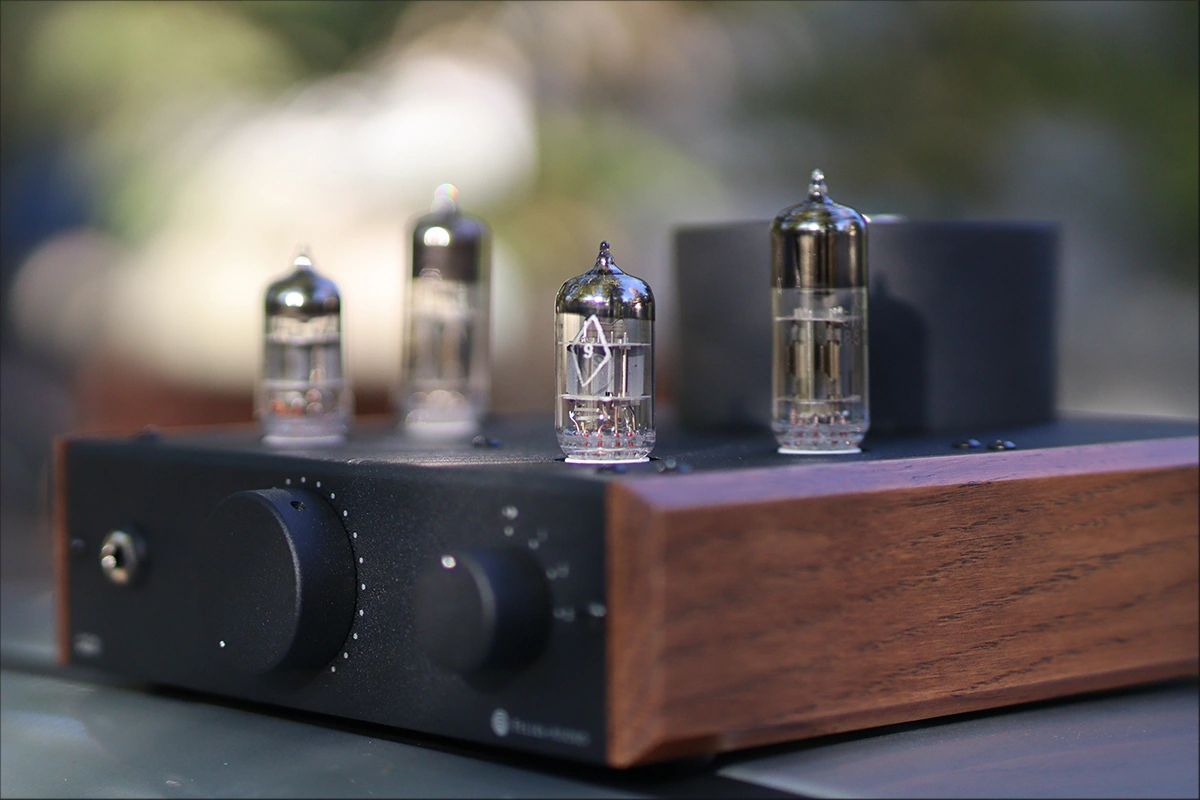 With that out of the way, Feliks Audio is one of the best companies to order a power amplifier from, as they're a family-run company, they make everything by hand, in Europe, Poland, and their products have stood the test of time extremely well so far. Feliks Audio Echo was the first tube OTL Amplifier I reviewed formally in writing, and it was an instant favorite back in 2018 when I reviewed it, so it comes as no surprise that I was immediately curious about the Echo 2 and how it compares to the original. It is a mighty time for some comparisons and some music listening to get a better idea. 
It should be noted that I have absolutely no affiliation with Feliks Audio. I'd like to thank Feliks Audio for providing the sample for this review. This review reflects my personal experience with the Feliks Echo 2. Every opinion expressed is mine and I stand by it. The purpose of this review is to help those interested in Feliks Echo 2 Tube Headphone Amplifier / Preamplifier find their next music companion. 
Product Link
You can grab one from the Feliks Audio Official Website: https://feliksaudio.pl/product/echo-2/
You can grab one from www.amazon.com here: https://amzn.to/3U6t5JI
If you're in the UK, you can grab one from www.amazon.co.uk here: https://amzn.to/3gW9JbX
And if you're from Europe, you can grab one from www.amazon.de here: https://amzn.to/3Nm1thC
Build Quality/Aesthetics/Features
If you're a fan of solid-looking, yet somewhat nostalgic and romantic amplifiers, Feliks Echo 2 will feel right at home. There's something magical about this amplifier, with its tiny but good-looking tubes, and with the wooden insertion on the sides. By design, Echo 2 is an OTL Amplifier, with an impedance of 100 k OHMs, and a power output of about 350mW. The amplification level is quoted at 20dB, with a THD of 0.4% through a load of 300OHMs at a power level of 20mW.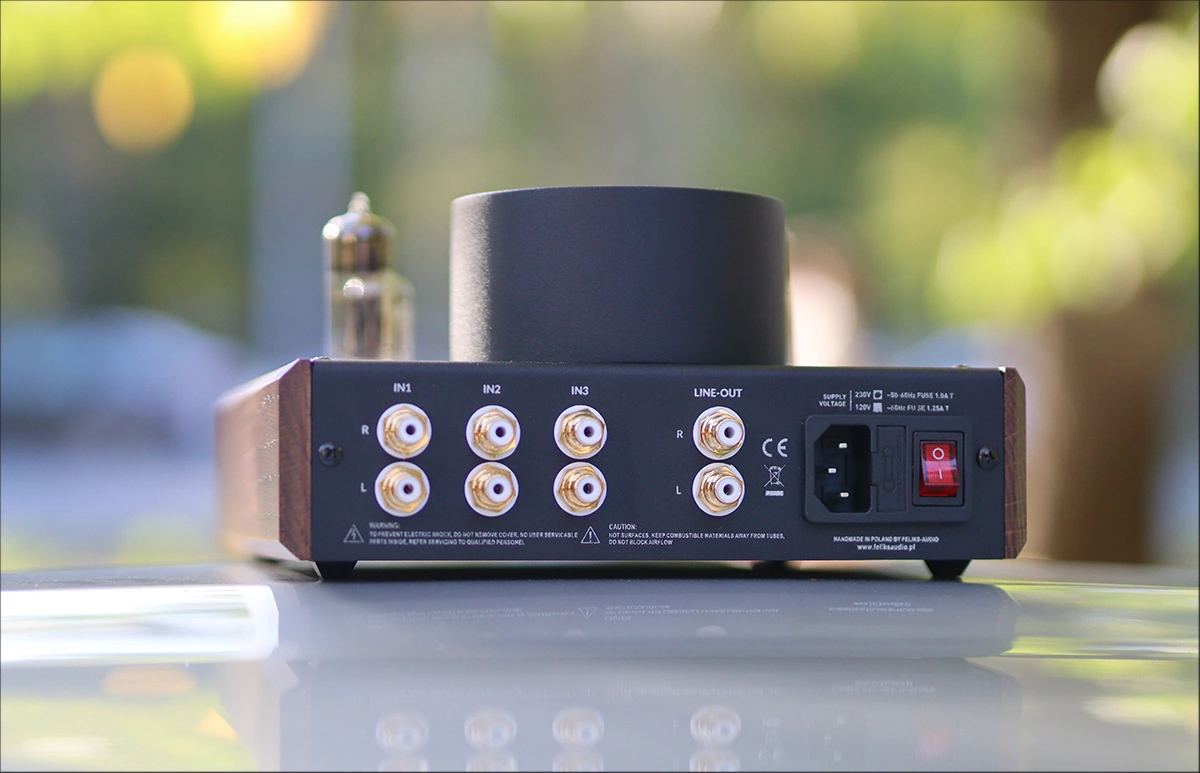 Given the design, Echo 2 is designed to drive headphones with a high impedance, with the recommended impedance ranging between 80 OHMs and 600 OHMs, being the perfect partner for Sennheiser HD800, Beyerdynamic T1, Sennheiser HD660S and Beyerdynamic DT990 Edition with 600 OHMs of impedance. The whole trick is that it will sound cleaner, better controlled and crispier with a high impedance headphone than it does with low impedance and low efficiency ones.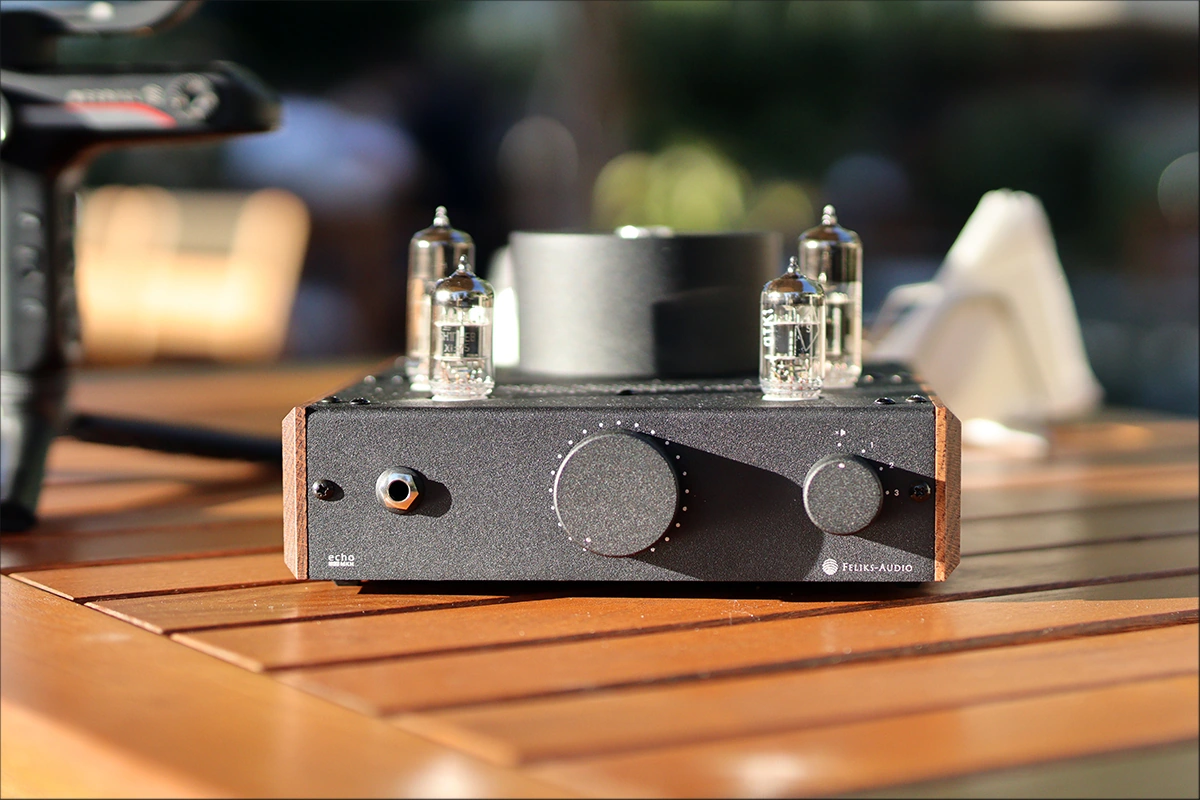 The headphone output is single ended in the 6.35mm jack format, and the amplification is done fully by tubes, the best part being that Echo 2 also works as a preamplifier for stereo setups. I personally would consider it to be one of the cleanest, best sounding preamplifiers that adds more magic and beauty to the sound than any alternatives out there.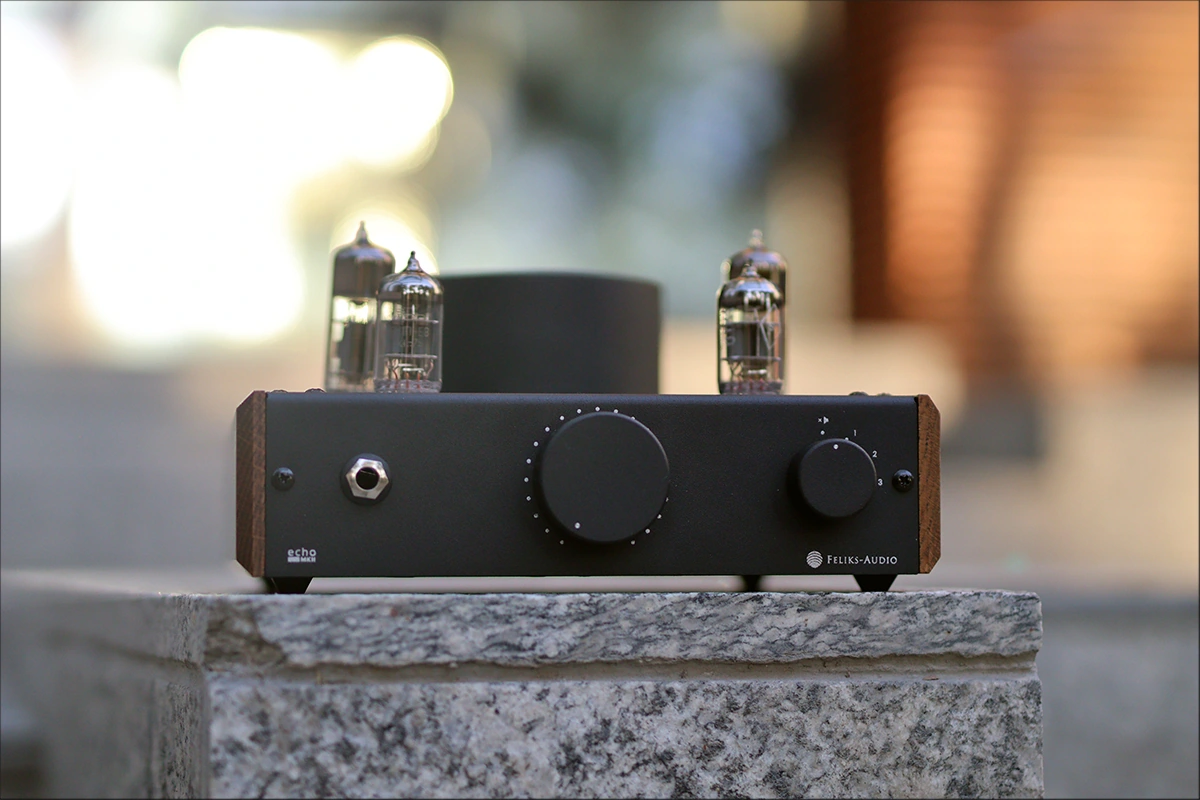 Since I also reviewed the original Echo, it is worth noting that the new version has three inputs, and you can switch between them using the switcher at the front, which was also not present in the original version. IT still has that Line Out which you'd use if you wanted to connect and use it as a preamplifier for a larger system. The system is still protected by a fuse, and it has an on/off switch at the back, with the large toroidal transformer being the largest part of the Echo 2 weight and volume. 
To get it going, you just connect cattle plug to the power input of Feliks Echo 2, you connect a DAC to the input of Echo 2, and either an external amplifier to the Line Out or a headphone to the headphone output, and you get it going. As it is a tube amp, it can take 5-10 minutes for the tubes to reach optimal working condition and temperature, the sound being considerably better after they do that. If you're not a strong believer of this, it was funny to me to notice that my AMD 5800X CPU doesn't hold its overclock as well at low temperatures and low loads, crashing with no load, but running all day overclocked if my computer is processing something like a render for my Youtube channel.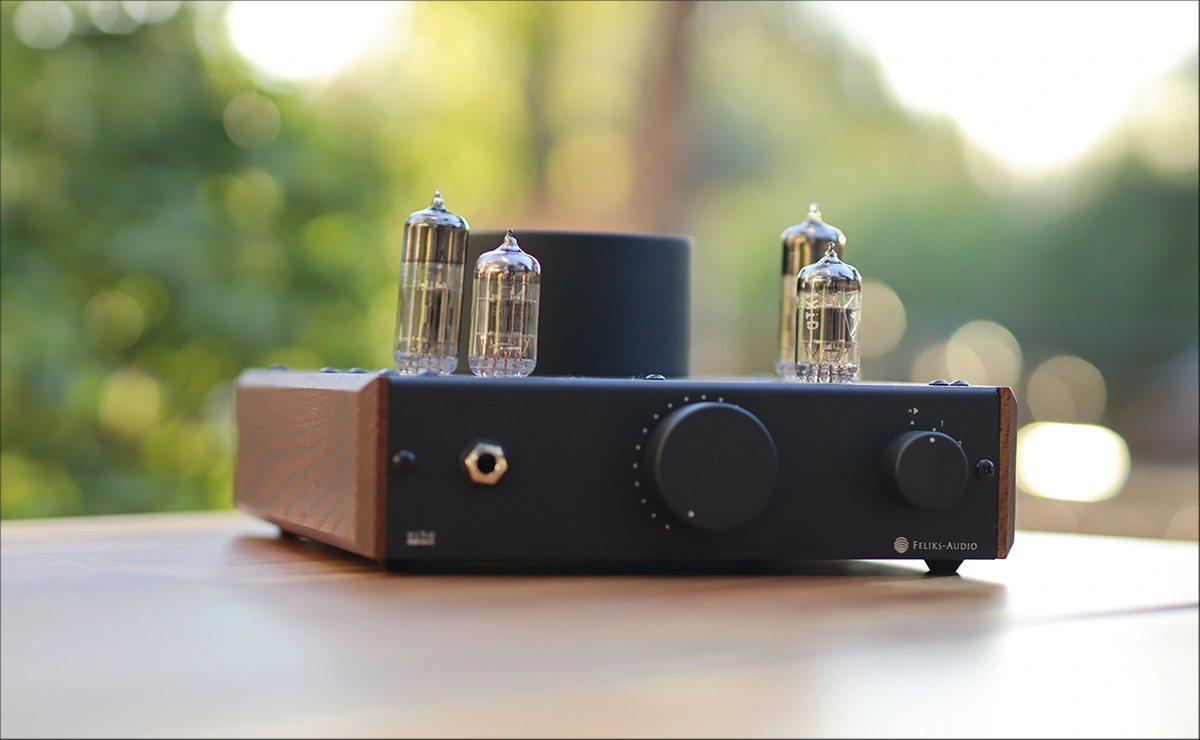 Tube AMPs are also much more sensitive to burn-in, especially the tubes start sounding better after about 100 hours of usage, and tubes are considered consumables, and will burn out after a couple thousand hours of usage, so it will be slightly more finicky to use it compared to using a solid state amp, but as we'll see in the Sound Quality part of today's review, it is all worth it for the sound. Happily, Feliks Echo 2 has automatic bias circuit, and no re-tuning is needed when replacing and changing the tubes to other variants. 
Sound Quality
The DACs used for today's review have been HIFIMAN EF400, Cyrus One Cast, SMSL DO200 MKII, and iBasso DX320 used as a DAC. I used multiple DACs to get a good idea of how Feliks Echo 2 sounds like, and the main headphones used to test it have been Beyerdynamic T1, Beyerdynamic Amiron, Sennheiser HD660S, and Sennheiser HD800S. I also tried using Echo 2 with lower impedance headphones, including Crosszone CZ-8A, and Crosszone CZ-10, along with headphones that are higher in sensitivity like Audeze MM-500, and HIFIMAN HE-R9, as well as Sivga SV023 and Denon AH-D7200, and I'd say that Feliks Echo 2 generally sounds best with dynamic headphones. It even sounds superb with Soundmagic HP1000, and OLLO S4X, although they are all below the recommended minimum impedance of 80 OHMs. When you go with lower impedance headphones, Echo 2 typically sounds brighter, and has lower bass quantity, and a slightly worse bass precision, but other than that, it keeps the superb midrange tonality, rich harmonic presentation, and warm sounding midrange. You can even use it with IEMs, if you're faint of heart, and while some people fear using OTL Amplifiers with IEMs and low impedance headphones, in my experience it has been ok, and it didn't burn anything, although if you're concerned, I'd stick with the recommended guideline of using Feliks Echo 2 only with headphones that have an impedance of 80 OHMs or more.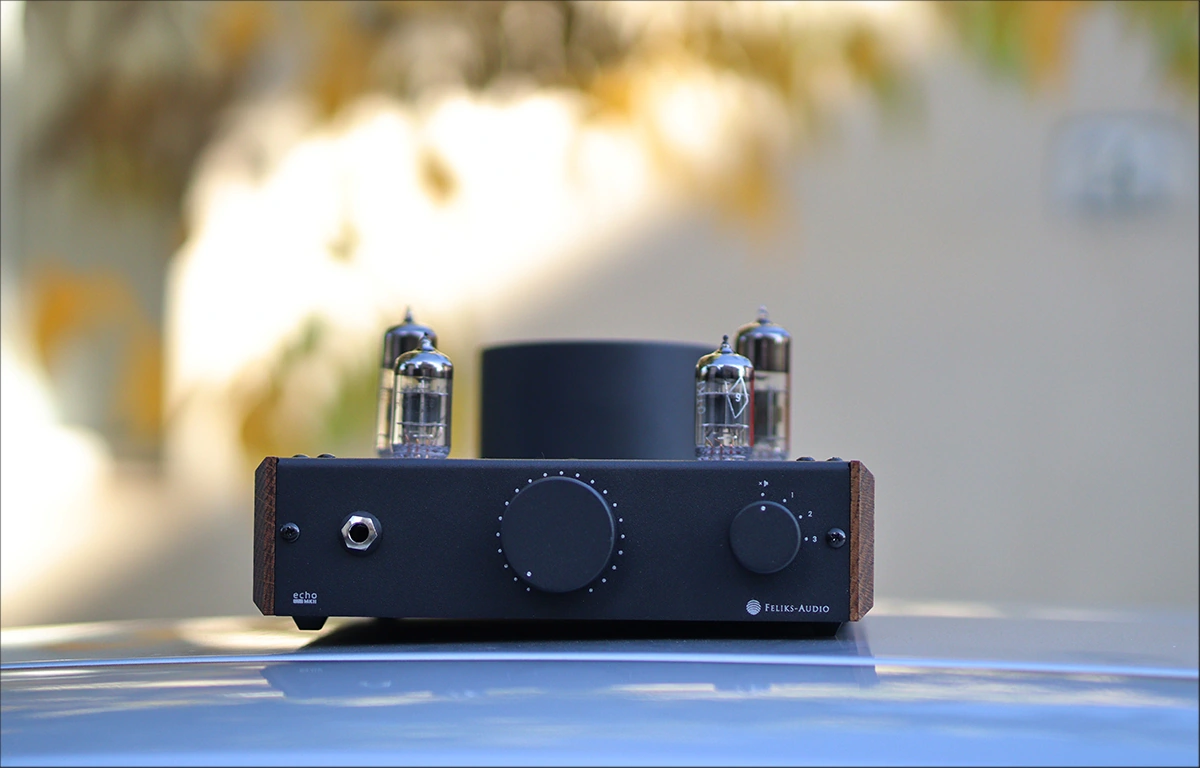 Speaking of which, the overall tonality and sound of Feliks Echo 2 is extremely natural, fluid, musical and pleasing to the ear with a smidgen of warmth, superb soundstage and a holographic presentation and with outstanding resolution and detail. You can actually fine tune Echo 2 by using a different set of tubes, and with the toroidal power deliver being of outstanding quality, and with the input / output set also being excellent, you can use tubes as good as you'd like without having to worry that the AMP construction limits you in any way. The OTL in the Echo 2 naming stands for Output Transformerless, as it omits having an output transformer, for increased linearity and fidelity. We have 2 x 6N6P tubes, and 2 x 6N1P tubes. The power transformer is a stabilized toroidal transformer with electronic ripple suppression. The main reason OTL tech took off so well is the outstanding detail for the price category an AMP like Echo 2 can offer, and the extremely low distortion, as the current is drawn directly from the tubes, and it is enough for a typical headphone.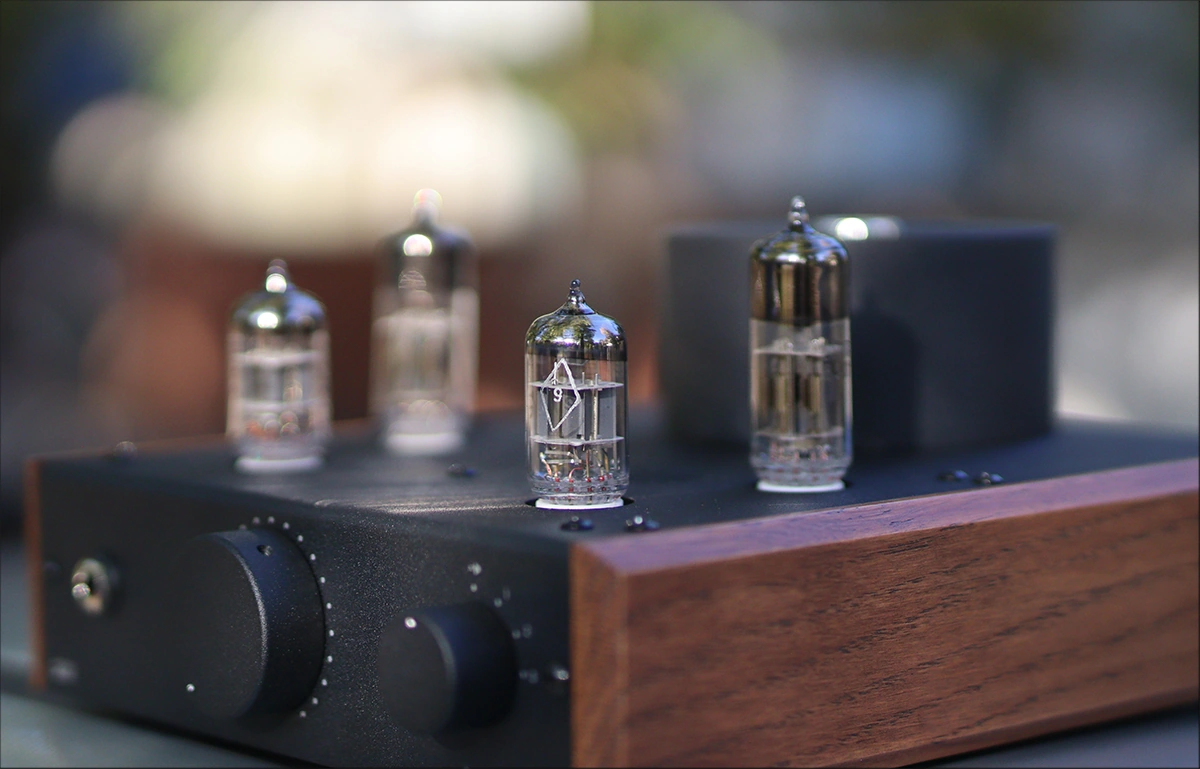 The bass of Feliks Echo 2 is exceptionally deep and clean, clear and controlled. If you're coming from WooAudio AMPs which have a darker, lusher presentation, you'll be surprised by the overall speed, clarity and precision that Echo can have. This is true for both the headphone output and when using it as a preamp, it adds a certain fluidity to music, it makes everything smooth and musical, but the bass is pretty natural in quantity, the thickness doesn't increase, but the bass refinement and nuance increases a lot. There are certain advantages to using those OTL designs, and clarity / resolution is clearly one of those advantages. We have a very natural transition from the sub bass to the mid bass and the upper bass, everything is transferred without coloration, but everything has a really musical presentation, for the lack of a better word. Usually high-impedance headphones sound quite bright, but Feliks Echo improves on the extension and low end reach considerably, giving a much deeper, fuller yet controlled and natural bass to all headphones connected to it, including the likes of Sivga SV023. In fact, this Sivga is a unique one, it has a high impedance of 300 OHMs, but it is not particularly hard to drive, being incredibly loud already at 10 o'clock on Feliks Echo 2, and less than 9 o'clock on HIFIMAN EF400, but the overall sonic is much more pleasing if adding Echo 2 as the amp for powering SV023.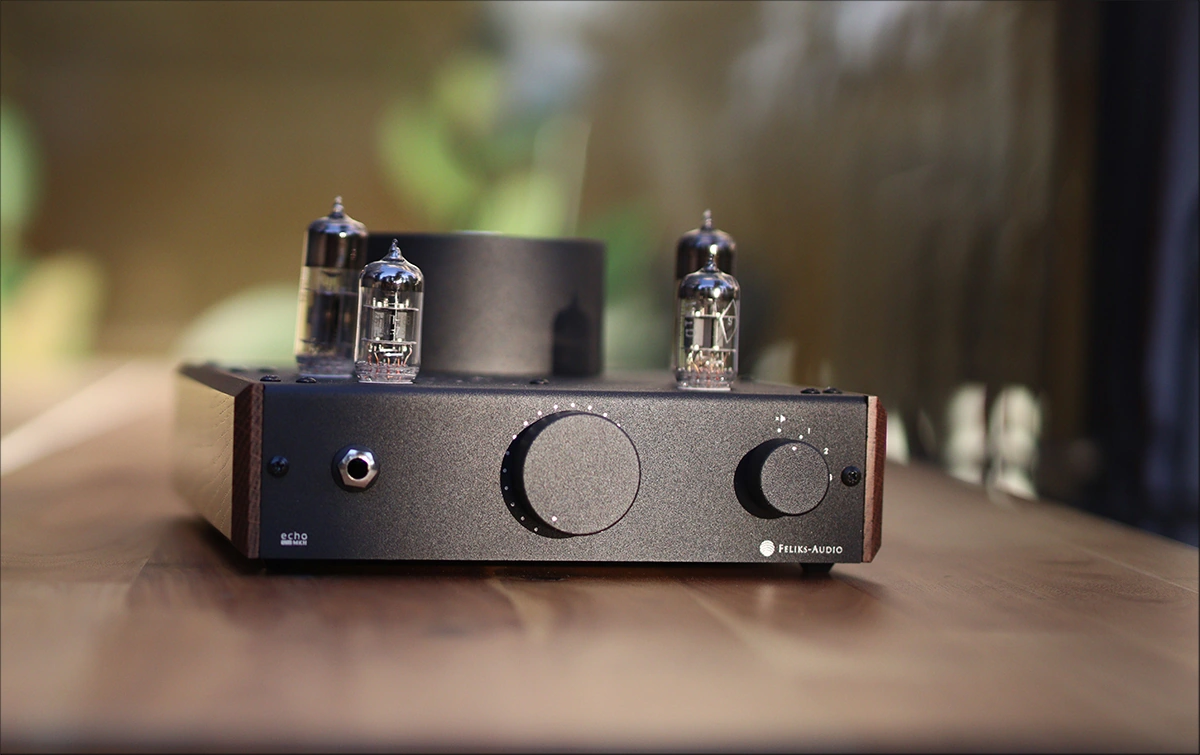 The midrange of Echo 2 is the central place where the magic happens. For some reason, the raw resolution, musicality and precision it has is out of this world good. Powering Amiron, HD800S and Sivga SV023 from most amps results in a very ok sound, but Echo 2, is simply magical. It has a layering and separation that is unbelievable. You can notice that guitars simply sound natural, they sound insanely well-tuned, and everything has a fluidity and musicality that's insane. Basically, as long as the headphones are the right type, which is high impedance headphones, the sound is unbelievably controlled, detailed, clean and insanely musical. There's a certain richness to all instruments that you typically only hear in reality, and only with high-end gear. To give you some idea, my guitar setup sounds dry, digital and bland compared to listening to Obscurcis Romancia – Sanctuare Damne playing through JDS Labs El DAC II+ -> Feliks Echo 2 -> Sivga SV023. Everything has its own place, and instruments are super well defined, but they never feel isolated or separated, it is possible that Echo 2 has the best instrument separation and definition from below the 1000 USD price range, and as far as AMPs go in general, for high impedance headphones. For example, in the same song from Obscurcis Romancia, in the solo around 3:30, Feliks Echo 2 is the only AMP that is able to render both the piano, drums, but also that sweet sounding acoustic guitar all playing at the same time. I usually wouldn't believe such statements myself, but I have multiple listening setups, including pricier DAC/AMPs that don't control high impedance headphones as well, and which don't apply this magical warmth without thickening, darkening or rolling off the sound at the treble. Speaking of which, the transition to the upper midrange is super smooth, and while the upper midrange is fairly punchy, it is not harsh. Still Echo 2 comes through as a neutral sounding AMP and will not take away the treble.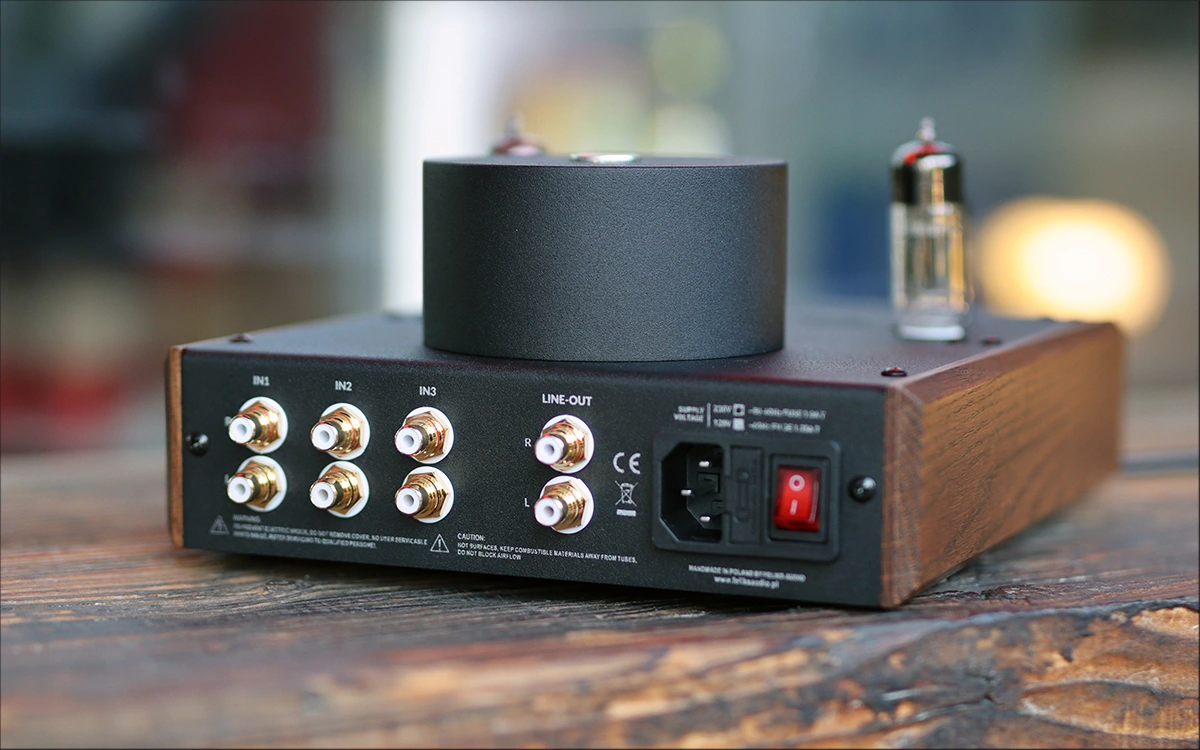 The treble of Echo 2 is natural – neutral, with exceptional extension up to the highest octaves, and compared to what you might expect from a tube AMP, I want to make it clear, Echo 2 has the uncut, perfectly clean and clear treble. It still inherits that magical musicality and richness that defines the midrange too, but the treble is truly brilliant, airy and beautiful. You will hear cymbal crashes as if you were in a live setting, next to the band. In fact, most instruments and the overall presentation always sounds like a band is playing all around you, Echo 2 creates a really holographic and dynamic presentation. Speaking of dynamics, Echo 2 has dynamics considerably better than most amplifiers around the price, with high impedance headphones. The trick is that it allows for a much higher dynamic, and much better punchiness across the entire audible range. Adding Echo 2 to a setup has a similar effect, and I noticed this when adding Qualiton APR204 to my system as well but using Echo 2 as a preamp is like adding a certain way of the soundstage being separated, wide, and holographic, and the midrange having a magical richness, and the dynamics improving. Echo 2 is one of the best examples for this, and Feliks Audio are masters at making high quality tube amplifiers for sure. If you experienced tube AMPs that blunt the treble, sound thick, bland, Feliks Echo is very different. People go for Tube Tech so that it improves soundstage, realism, richness and musicality of sound, and Feliks Echo 2 does that perfectly. 
Comparisons
To shorten the description in each comparison, the DAC used for all of today's reviews has been Cyrus One Cast, HIFIMAN EF400 and SMSL DO200 MKII. As Feliks Echo 2 has multiple inputs, I had multiple DACs connected to experiment with the sensitivity to the source and to get the best idea of how it sounds like. The comparisons will mainly explore the sound as a headphone AMP and Pre, instead of focusing on the differences between the devices end to end.  
Feliks Echo 2 vs Hagerman Tuba (800 USD vs 650 USD) – Tuba is a more affordable option than Echo 2, but it has a superb musicality and sonic performance as well. Hagerman is actually one of the best-known boutique guitar pedals manufacturers, and also uses tubes for those, so you know tube tech has been in the music production and interpretation for a long time. Hagerman Tuba has two gain modes, a low and a high gain, and it has only an input with no preamp features. This being said, it is not OTL, and it works well with both dynamic and planar magnetic headphones, regardless of how hard those are to drive. For high impedance headphones, Echo 2 has much better driving power and control, clarity and a wider soundstage, while for most other headphones Tuba would work better as it has better power delivery and control. 
Feliks Echo 2 vs Audio-GD Master 19 (800 USD vs 880 USD) – The size and shape of the device is not in the advantage of Master 19, which is so large and uncomfortable to have on a desk, or in your physical space, that I often can't recommend it just because it is so large and complicated to install in a setup. Both are simple amplifiers, but Master 19 is a full-blown solid-state amplifier and preamplifier, having a huge driving power, and having much better control over low impedance headphones. Despite this, Master 19 gets overtaken by Echo 2 if you're using high impedance headphones, and Echo 2 has a more natural tonality, deeper soundstage with a holographic presentation, more fluid midrange presentation, and an airier treble that's far less aggressive than Master 19. Despite being much larger, Master 19 doesn't have a much more complex ability setup, instead having Balanced Line Out as the main feature that Echo 2 doesn't have, but which makes up for by having a huge toroidal transformer along with tube tech. 
Feliks Echo 2 vs Violectric HPA V340 (800 USD vs 1800 USD) – HPA V340 is quintessentially a stronger amplifier than Echo 2, and it draws on the best solid-state technology ever developed, with the only drawback that it also has a pretty neutral and cold sound compared to Echo 2. The overall clarity is higher with HPA V340, if you're using IEMs and low impedance headphones, while Echo 2 starts to shine brighter if you're using high impedance headphones, as it has a certain magical musicality, natural tonality, and a much more pleasing, more fluid and smoother presentation. The treble is more natural and airier on Echo 2 with high impedance headphones, and as a pre it adds much more to the sound than HPA V340, which remains honest to the perfect German engineering applied to it, being neutral, clean and as precise as humanly possible. The trick is that our human brain most of the time prefers a little bit of extra musicality over perfect neutrality, and Tube tech gets implemented in guitar amps and even microphone preamps for a good reason. 
Feliks Echo 2 vs Burson Funk (800 USD vs 550 USD) – The sound of Funk is considerably more neutral and brighter, but also stronger, and it also has a speaker amplifier, for a price that is lower than Echo 2, but it doesn't have a special musicality or richness, being a pretty digital sounding amplifier compared to Echo 2. This being said, if you have planar magnetic headphones, like Audeze or HIFIMAN headphones, Funk has better control, and you'll need to use Echo 2 as a pre, or a tube pre if you want to add some extra richness and musicality to those. Also, Echo 2 has better musicality, depth, control, and a more holographic presentation with hard to drive, high impedance headphones. 
Feliks Echo 2 vs Cyrus One Cast (800 USD vs 2000 USD) – If you're driving headphones such as Sennheioser HD660S and Beyerdynamic Amiron, Feliks Echo 2 is much better in sonic performance, it has a much better control, resolution, detail, and a much richer harmonic presentation, as all instruments sound richer, cleaner and more vivid. The only drawback of Echo 2 is that if you have planar magnetic headphones, One Cast works better as a headphone AMP, but they can work together quite well, as One Cast is a solid-state integrated amplifier, while Echo 2 is a tube amp / pre, and you can use Echo 2 as a pre between One Cast and the DAC you're using. Since I already wrote that the DAC inside One Cast is not quite as good as options around 500 USD, you can make a really good sounding stack, and still have the sublime speaker amplifier of One Cast, and the headphone AMP for Planars, and use the OTL Headphone AMP from Echo 2 for hard to drive, high impedance headphones, and its pre function to add some richness and harmonic musicality to One Cast. 
Value and Conclusion
The price of the new Feliks Echo 2 has increased a bit to 800 USD now, from the price of the original, which was lower in price at the time I reviewed it. Sadly, a pandemic happened, and with Feliks Audio being a family run business, and with all of those amplifiers being built by hand, the conditions took a toll on their production considerably more than they did for Chifi companies who are always next to the production center. On the bright side, Feliks Audio improved the circuits of Echo 2, added more inputs and designed it to be even better than the original Echo, to look better, and to sound a bit better, still making it a super attractive product in 2022.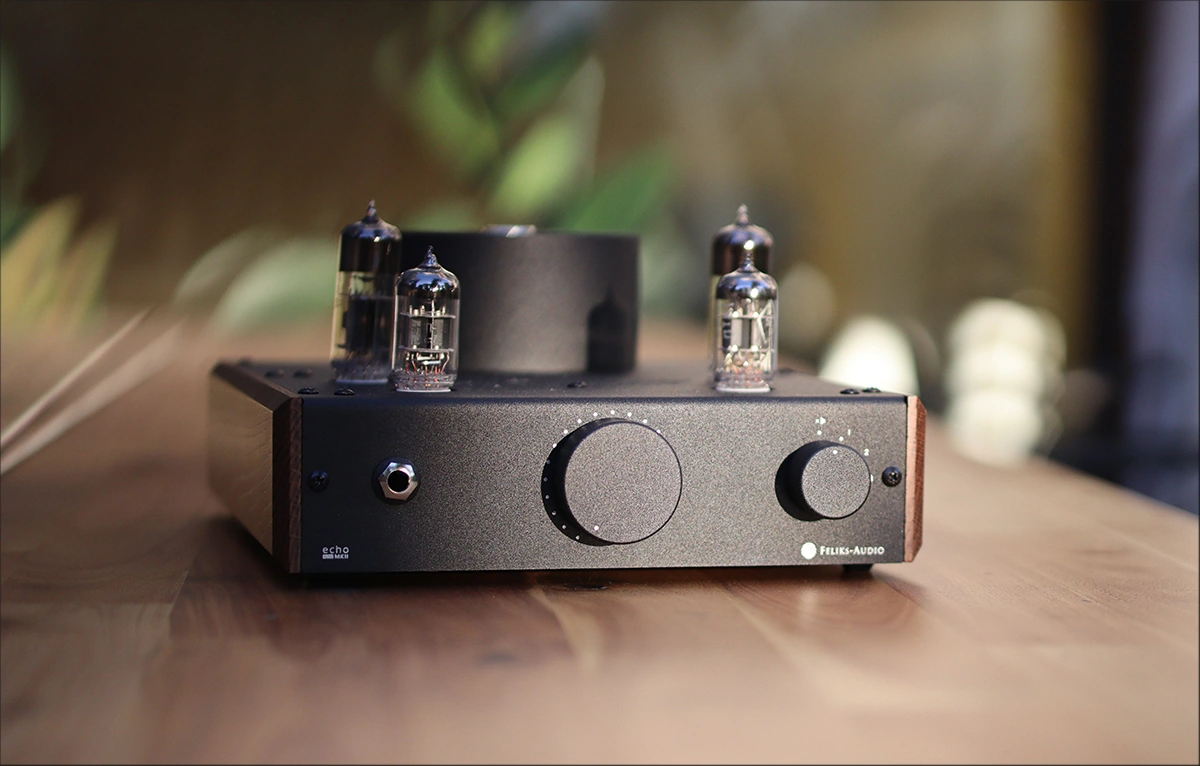 At the end of today's review, if you're looking for a Tube Amplifier for your high-impedance headphones, or dynamic headphones in general, if you want a high-end preamplifier, with superb sound and sonic performance, and if you want it all to be handmade with love in Europe and to have a beautiful design, Feliks Echo 2 is one of the best OTL tube Amplifiers / Preamplifiers you can grab right now for 900 USD. 
Tech Specs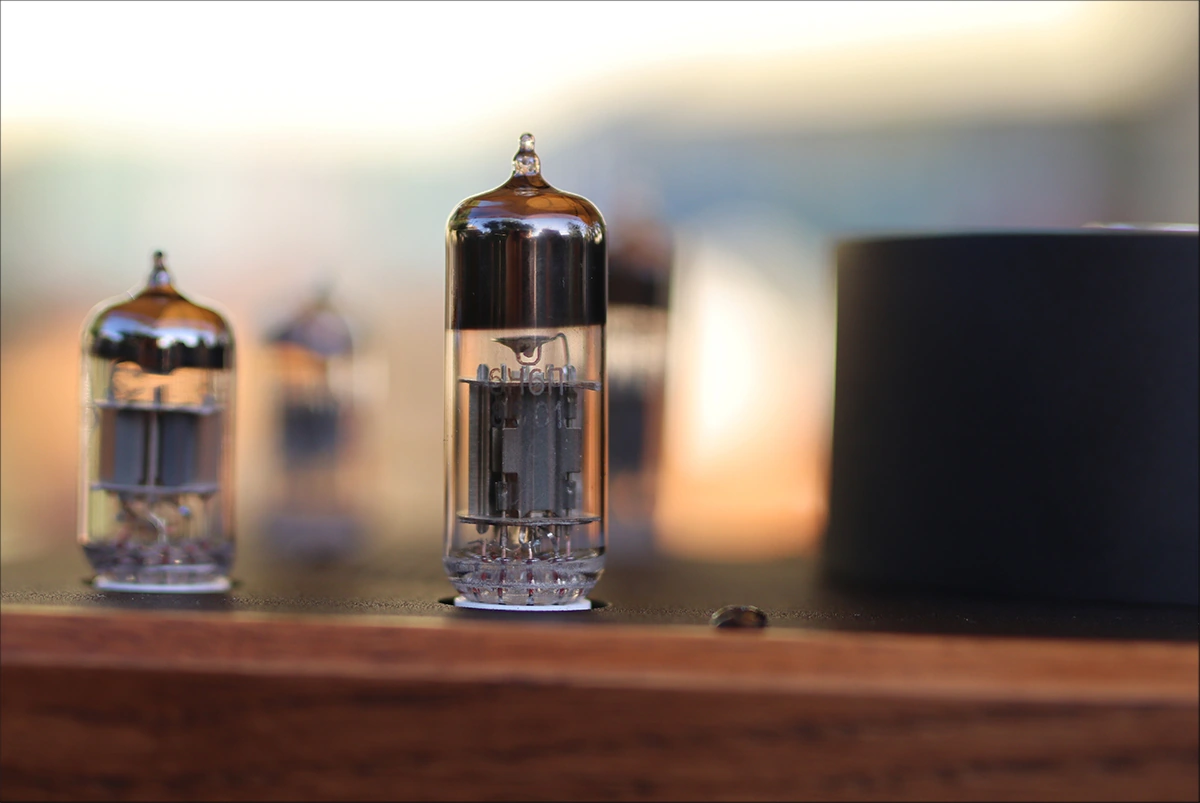 Impedance: 100 k ohm

Frequency response: 15 Hz – 45 Khz +/- 3 dB

Power output: 350mW

Amplification level: 20dB

THD: 0.4 % (300 ohm, 20 mW)

Optimal headphones impedance: 80 – 600 ohm

Headphones output: Jack 6.3mm
Package
Beautifully hand-crafted Tube Amp

1 pair of driver tubes

1 pair of power tubes

AC cord

User Manual

Warranty Care
Product Link
You can grab one from the Feliks Audio Official Website: https://feliksaudio.pl/product/echo-2/
You can grab one from www.amazon.com here: https://amzn.to/3U6t5JI
If you're in the UK, you can grab one from www.amazon.co.uk here: https://amzn.to/3gW9JbX
And if you're from Europe, you can grab one from www.amazon.de here: https://amzn.to/3Nm1thC
---
--- Please remember to stay safe, and always have fun while listening to music!---
 - If you have a dime to spare, please donate, and help us! It would make the day brighter for me and my wife- 
---
Full Playlist used for this review
We listened to more songs than those named in this playlist, but those are excellent for identifying a sonic signature.  I recommend trying most of the songs from this playlist, especially if you're searching for new music! The playlists are different for Spotify, Tidal and Youtube, and based on the songs I enjoy and are available on each!
https://www.youtube.com/playlist?list=PL_cjBXGmwSHSdGcwuc_bKbBDGHL4QvYBu
https://open.spotify.com/playlist/5J3oloz8Riy9LxEGenOjQ0?si=979ba4f082414be7
https://tidal.com/browse/playlist/330fd544-8e5b-4839-bd35-676b2edbb3d5
--- Contact Us ---





---