OneOdio Monitor 80 – Super Open Headphones
OneOdio Monitor 80 is an open-back dynamic headphone with a price of 99 USD, and a high impedance of 250 OHMs. They will be compared to other high quality headphones, such as BLON BL-60 (155 USD), SIVGA SV021 Robin (150 USD), HIFIMAN HE400 SE (200 USD), and OneOdio Monitor 60 Headphones (80 USD).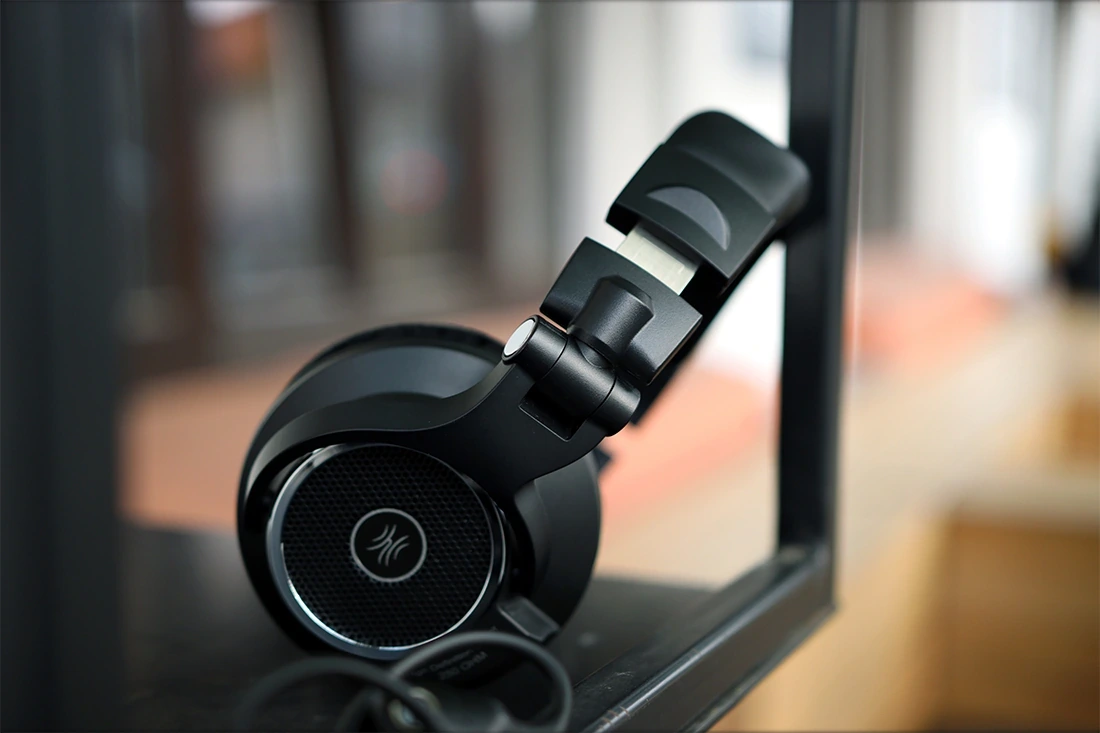 Introduction
OneOdio is an excellent company for headphones, with tons of ongoing offers, and good quality for their products. They have been really friendly and have provided excellent quality for their products so far, being similar to Tronsmart and 1More, the kind of company that you can often find their products in a supermarket, and which can offer competitive pricing and performance.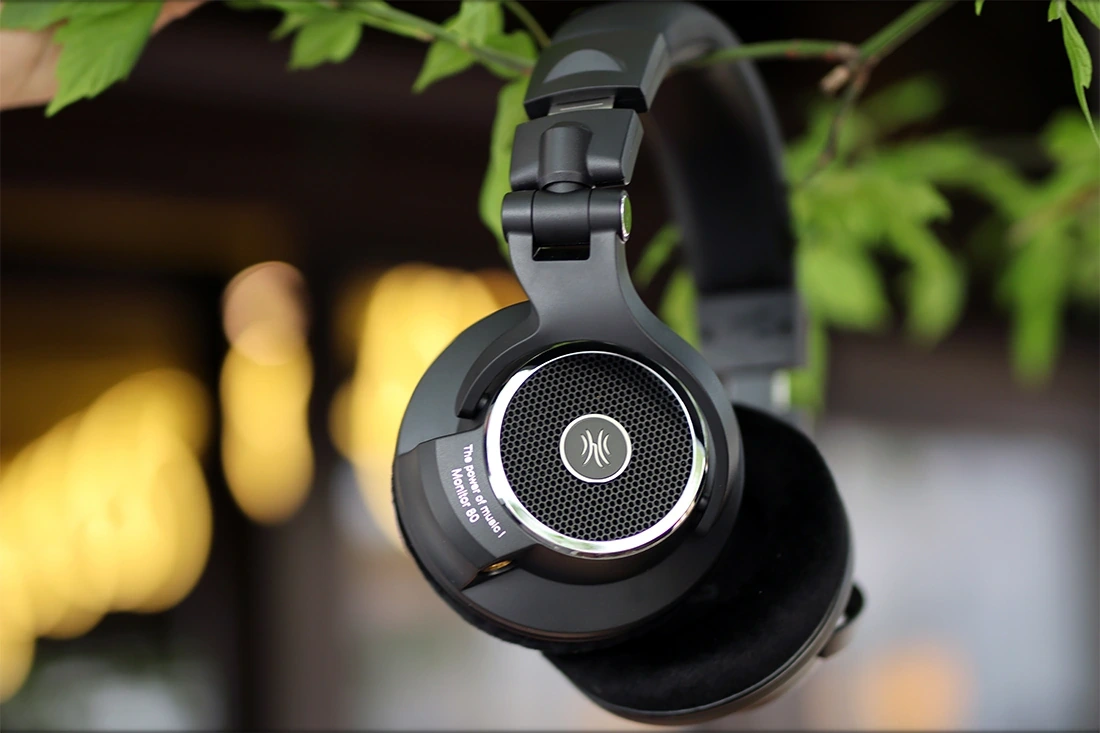 It should be noted that I have absolutely no affiliation with OneOdio, I am not receiving any incentive for this review or to sweeten things out. I'd like to thank OneOdio for providing the sample for this review. Every opinion expressed is mine and I stand by it. The purpose of this review is to help those interested in OneOdio Monitor80 Headphones find their next music companion. 
Product Link
You can grab one from www.amazon.com here: https://amzn.to/3x32fIp
If you're in the UK, you can grab one from www.amazon.co.uk here: https://amzn.to/3NcCJHA
And if you're from Europe, you can grab one from www.amazon.de here: https://amzn.to/3aCQwc7
Build Quality/Aesthetics/Fit/Comfort
You can surely say that we started on the right foot, with two distinct cables in the package, and with a large hard carrying case to protect the Monitor 80 headphones. Those are some heavy duty headphones as well, coming with a large dynamic driver, 40 mm in size, and with a Max Power Input of 1600mW.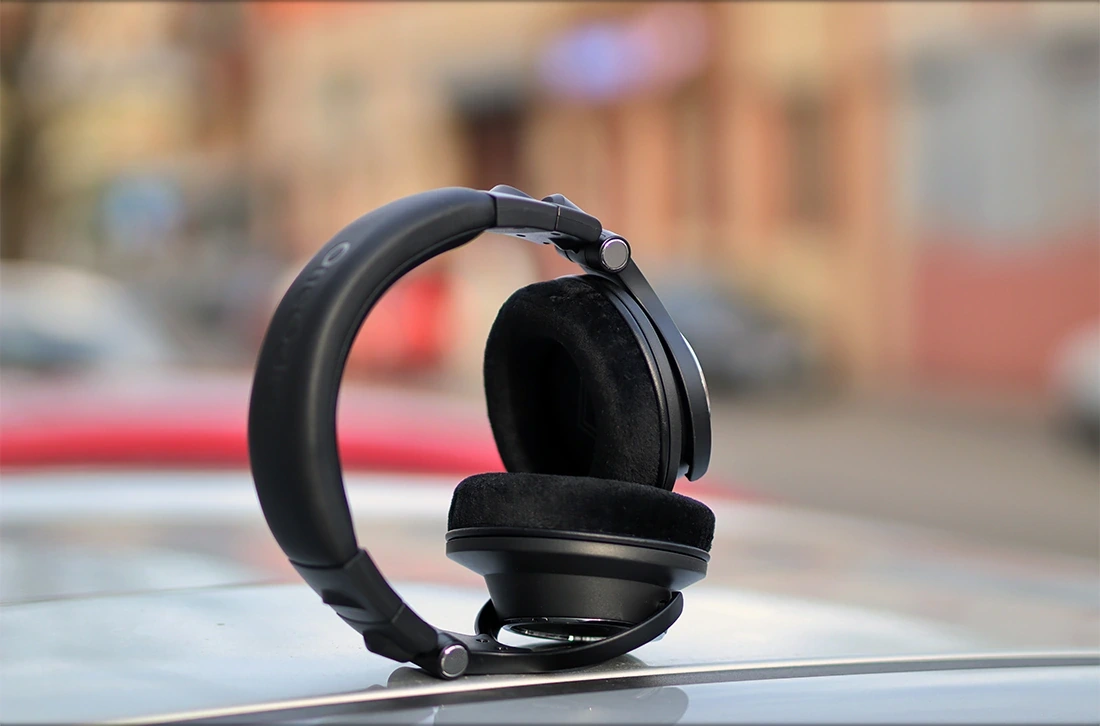 Of course, you can tell from the start that they will need some heavy duty power to reach their max, as they have a high impedance of 250 OHMs, and since the sensitivity is not extremely high, at 100 dB, you'll have to beat them like a dead horse to get proper volume out of them. It feels like they are a direct stab at Beyerdynamic monitors, and they have a low distortion too, of <1%. 
The earpads of Monitor 80 have a velvet touch design, and they are very comfortable for everyday wear, plus the headphones are fairly light, being excellent for long hours of usage in the studio. The headband has a springy design, so they can follow the contour of any head, and the earcups can swivel in every direction, although they do creak while being adjusted, just like Monitor 60 did.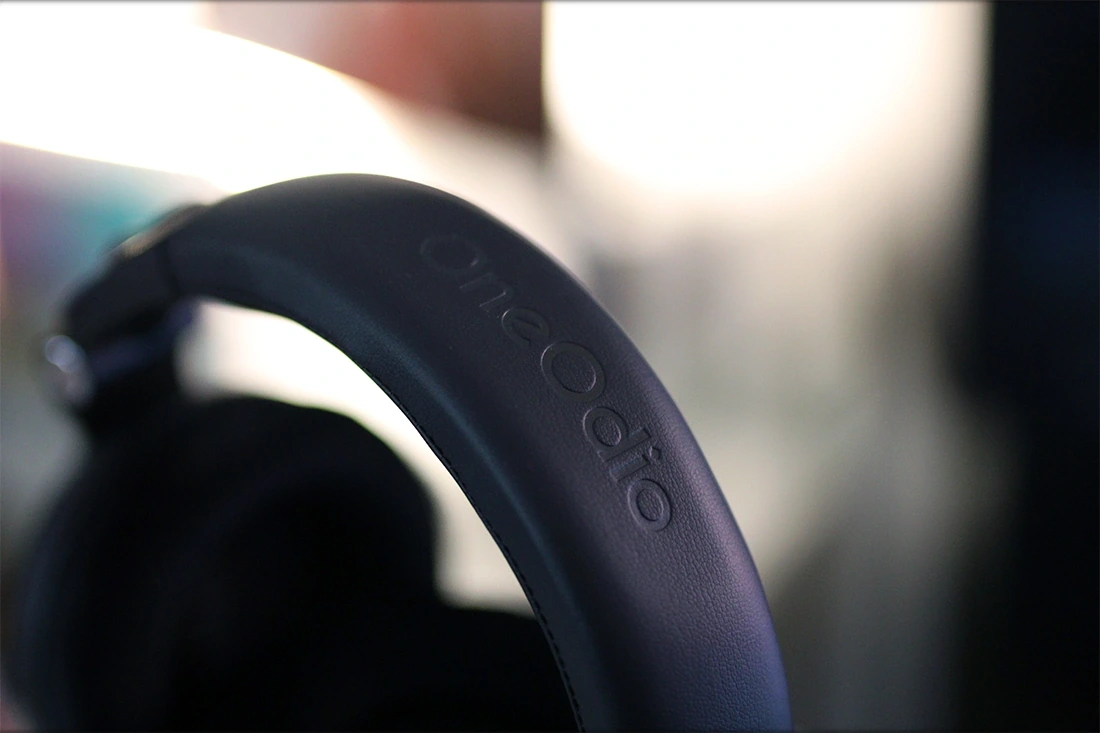 The aesthetics remind me a bit of Sennheiser HD800S, and OneOdio also stole the comfort factor from Sennheiser too, making the Monitor80 extremely large, with deep ear cups to make one of the most comfortable headphones I have ever tested, even for people with glasses.
There is no passive noise isolation, as this is a fully open back design, and they leak quite a bit, being designed for studio and at home usage, but if you feel like sharing your beautiful music and tunes with your friends, you can always wear them outdoors as well, although the lengthy cable might make that difficult.  There is both a 3.5mm and a 6.3mm single ended jack for the input cable, but there is no balanced cable input. 
Sound Quality
While driving Monitor 80 might seem an easy task, from their price, they are actually extremely hard to drive, and easily eat about half of the power Cyrus One Cast has to offer before reaching a satisfying volume. After reaching a satisfying volume, they become more punchy, deeper and more controlled, while at low volumes the sound can be somewhat thin and bright, so Monitor 80 is best listened to at medium and higher volumes. There are slight traces of distortion at extreme volumes, especially in the bass, but Monitor 80 doesn't seem to struggle in general, as long as you don't try to blast 120 dB in your ears. It does not scale linearly with the volume and the signature can change with the volume.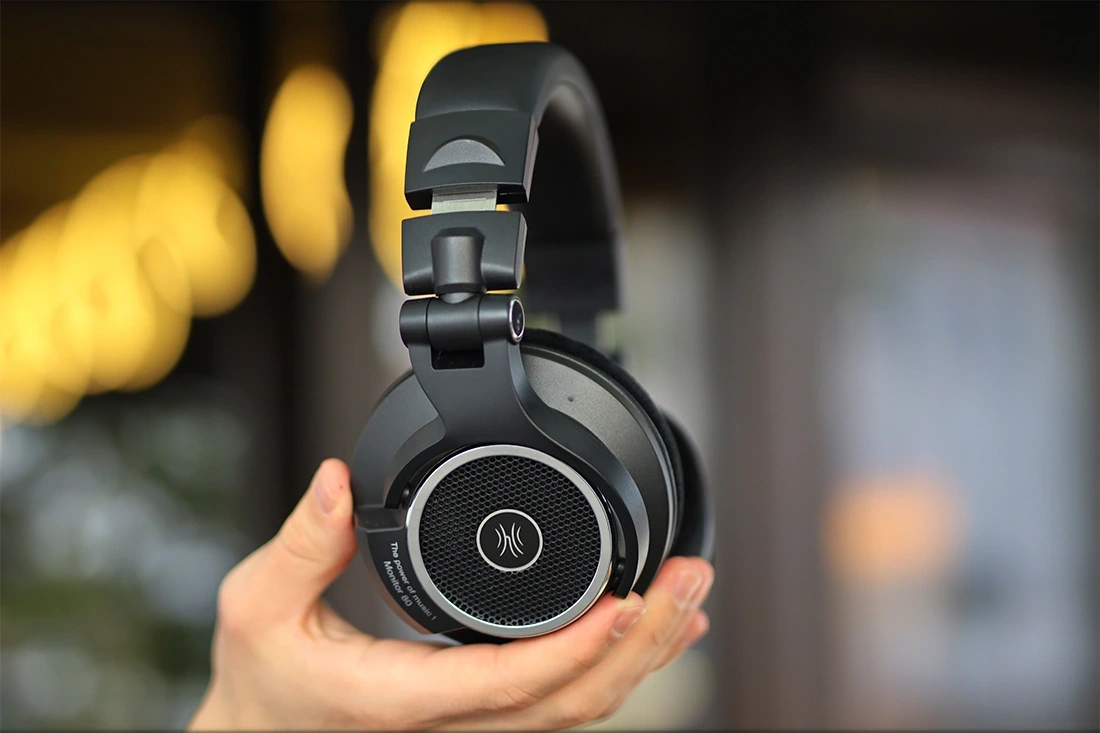 The overall signature of Monitor 80 is clean, detailed, snappy and lightweight, with a wide and holographic presentation, good instrument separation, and good detail. This is a headphone that's not particularly bright and harsh, nor dark and boomy, being somewhat mid centric with most energy being presented in the mids. Being judged for a price tag of 99 USD, the detail is quite good. This being said, the details shine through better at medium volumes, while punchiness is better at high and extreme volumes. You need to decide what you're going to do with Monitor 80, and if you'd rather focus on the most punchy sound, or the most detailed sound, as this will be a question of volume.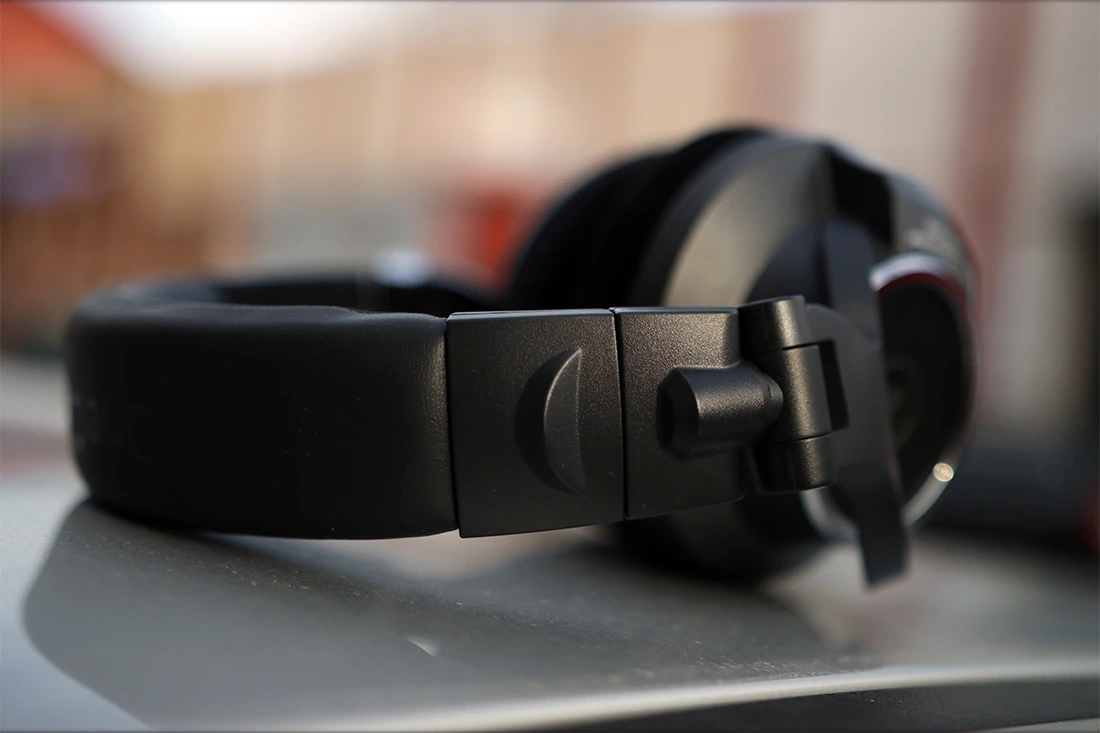 The bass of Monitor 80 is clean, deep and has a reach as low as about 50 Hz, with some bass notes still reaching about 38 Hz, as it has a slow and soft roll off in the sub bass. The bass is generally very fast, and Monitor 80 is focused on the snappiest, quickest sound it can have. The bass is never bloated or boomy, but it can feel a bit thin if you want a darker, heavier sound.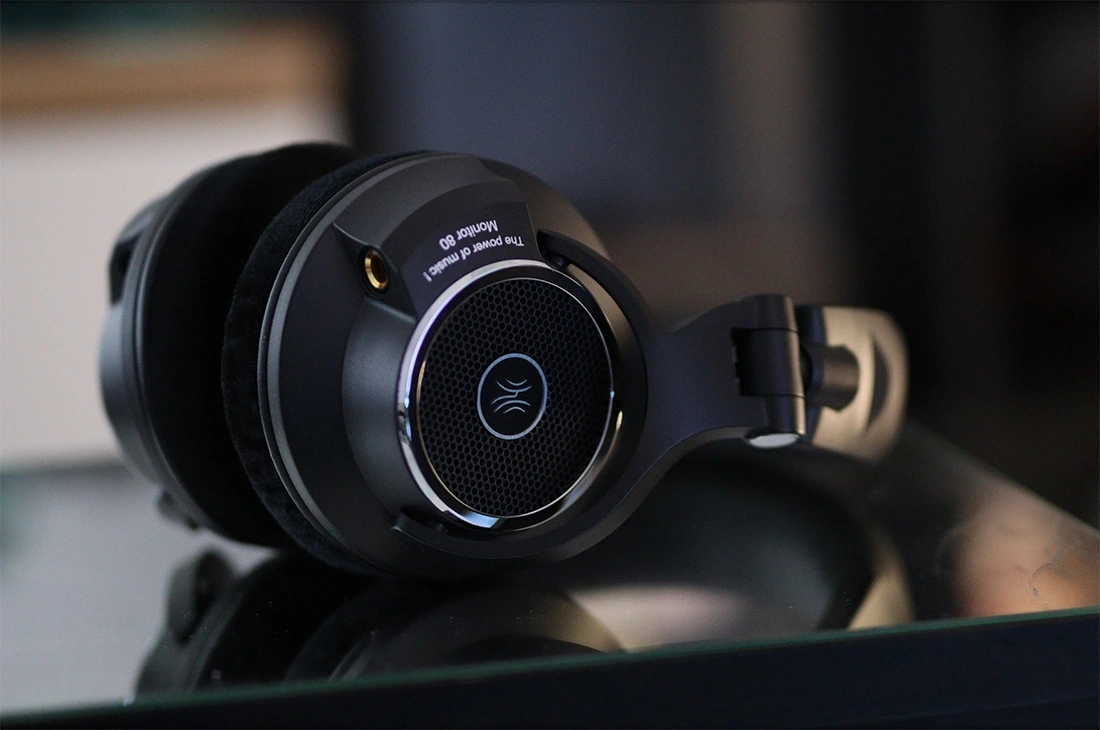 The midrange of Monitor 80 is clean, detailed and pretty open sounding. In fact, I sometimes wish they made a closed back variant, as the soundstage is about as wide and holographic as you can get in this price point, but the control is lower than Monitor 60, which has a smaller driver, but a closed back design. The midrange is generally musical and very enjoyable, smooth and fatigue-free, with no harsh or weird textures that would make listening to Monitor 80 uncomfortable.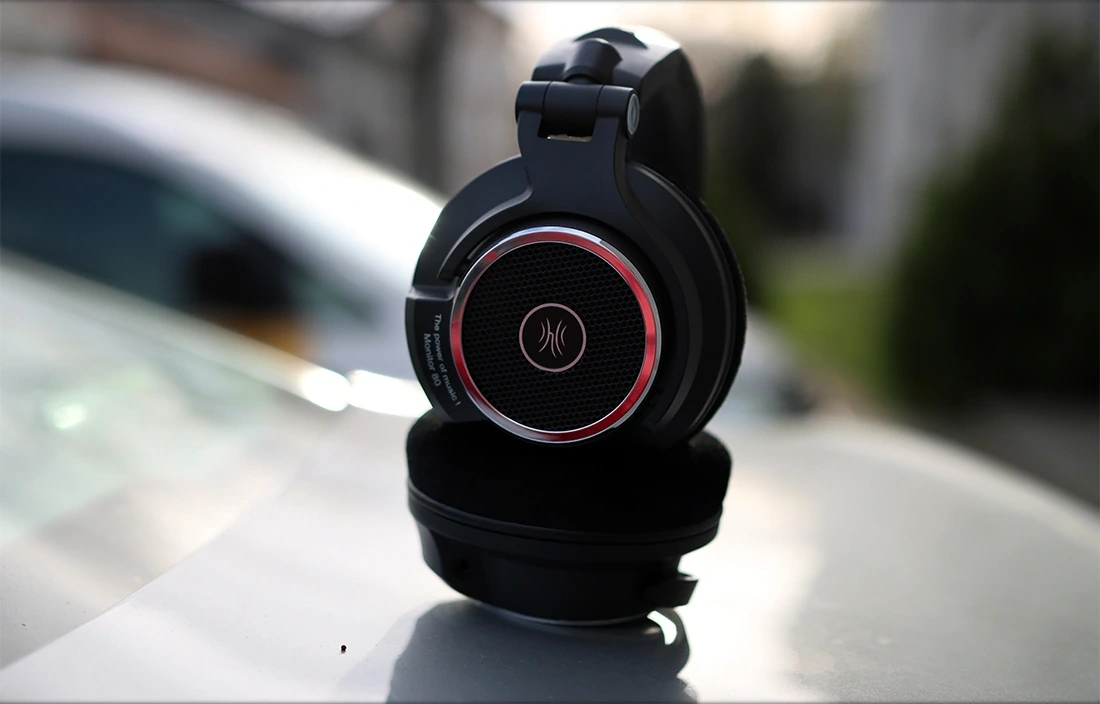 The treble of Monitor 80 is natural, smooth in texture, and extends naturally to about 10 kHz, after which it rolls off gently, offering the most energy around 10 kHz, with no upper treble / lower treble extra emphasis, making a really satisfying and clean listening experience. The sound is generally somewhat bright in tuning, has a smooth treble, a lightweight bass, and could be considered to be mid centric. 
Comparisons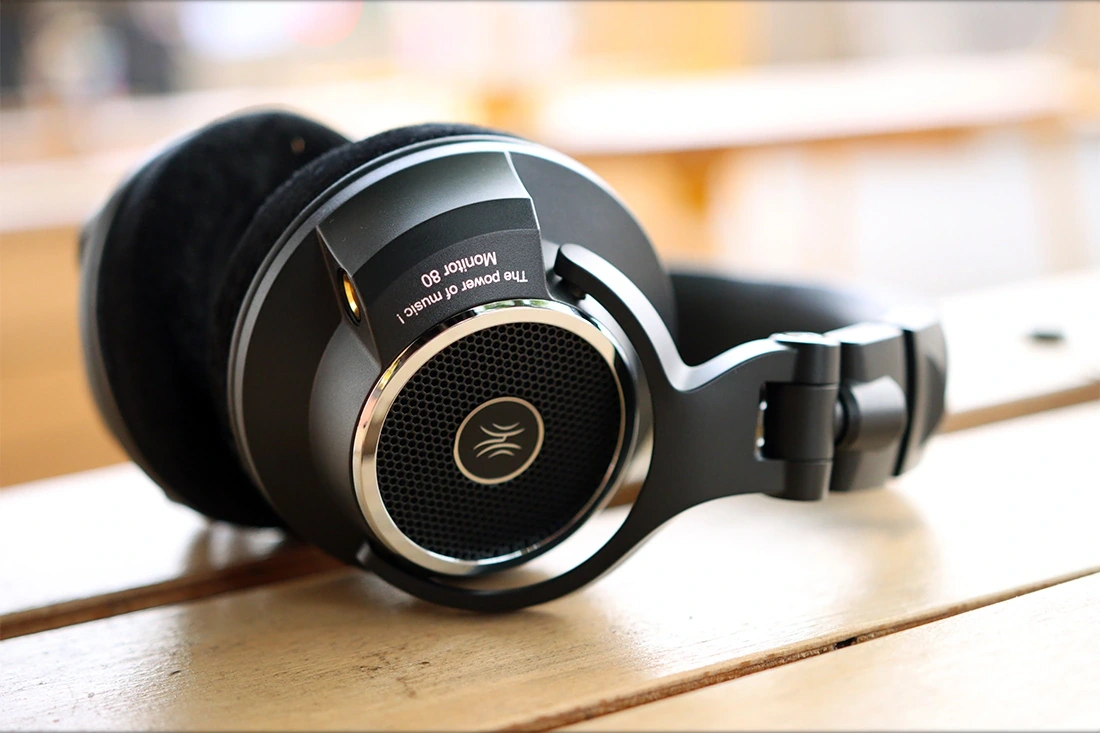 OneOdio Monitor 80 Dynamic Headphones versus HIFIMAN HE400SE Planar Magnetic Headphones (99 USD vs 200 USD) – The two headphones that should probably not have been compared, yet here we go. The comfort is comparable, but Monitor 80 is lighter, yet the creaking handling noise can be somewhat distracting, when coming from HE400SE that has no such noise. The sonics are actually comparable when you first try to describe them, both headphones have a brighter, more open tuning, but the difference is that HE400SE has more reach in the sub bass and bass in general, with less distortion at higher volumes, but a smaller sounding soundstage. By contrast, Monitor 80 sounds wider, is slightly harder to drive, and has a more holographic presentation. The overall midrange is more forward on Monitor 80. 
OneOdio Monitor 80 Dynamic Headphones versus BLON BL-B60 Dynamic Headphones (99 USD vs 155 USD) – We have a much lighter headphone, with better comfort in Monitor 80, as it has a much larger earpad, which is softer, it is lighter and more comfortable to wear. This being said, Monitor 80 creaks while being handled, while Blon BL-B60 does not. The overall sonics are darker, heavier and more punchy in BL-60, which focus more on the low end, and a smoother top end. Monitor 80 sounds wider, brighter, more open, more holographic, has a bit more detail, but less bass and is generally lighter and snappier in sound. 
OneOdio Monitor 80 Dynamic Headphones versus OneOdio Monitor 60 Dynamic Headphones (99 USD vs 79 USD) – The two One Odio headphones actually have a pretty different signature, with different levels of comfort, the newer, larger Monitor 80 being more comfortable, and having about the same level of build quality as the original Monitor 60. The overall signature is tighter, more punchy and more controlled on Monitor 60, while it is much wider, more holographic, and slower in Monitor 80. Monitor 80 is much harder to drive than Monitor 60. 
OneOdio Monitor 80 Dynamic Headphones versus SIVGA SV021 Robin Headphones (99 USD vs 150 USD) – The comfort is actually comparable, with Monitor 80 being lighter, having larger earcups, and being more comfortable, but also having a bit more creaking noise in general. The sonics are heavier, darker, bassier on Sivga SV021 Robin, and the sound of Monitor 80 is more mid centric, wider, and lighter, snappier, with less focus on the lows and bass. Monitor 80 is considerably harder to drive. 
Value and Conclusion
It is always refreshing to see and hear a headphone made with such a low price in mind, yet such a nice quality, especially sonically, so I can say for sure that Monitor 80 has superb value. They have a really neat package too, and are made for durability and comfort, making them one of the best entry-level priced headphones you can get, but don't let the pricing fool you, they do have more quality than the price tells at first.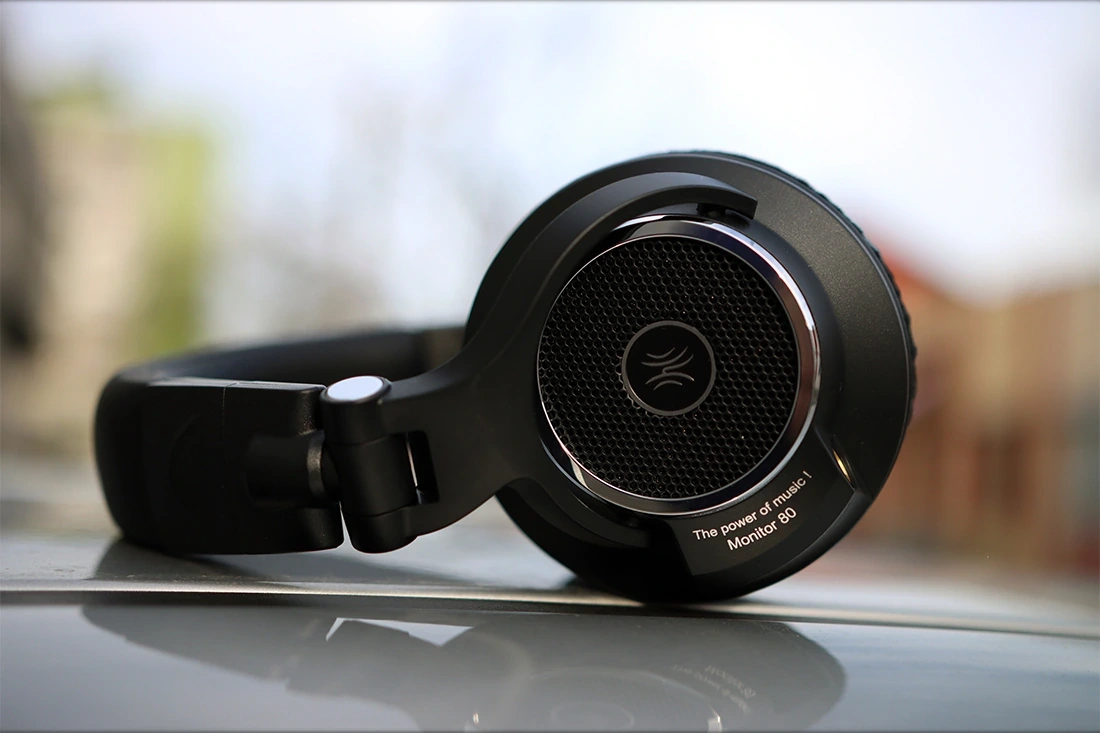 At the end of the day, if you're looking for a super detailed, clean, and open sounding headphone, with superb soundstage width, good resolution and dynamics, OneOdio Monitor 80 is an excellent offer, with good build quality, as well as good support from the mother company. 
Product Link
You can grab one from www.amazon.com here: https://amzn.to/3x32fIp
If you're in the UK, you can grab one from www.amazon.co.uk here: https://amzn.to/3NcCJHA
And if you're from Europe, you can grab one from www.amazon.de here: https://amzn.to/3aCQwc7
Packaging / Technical Specs
First things first, let's get the packaging out of the way: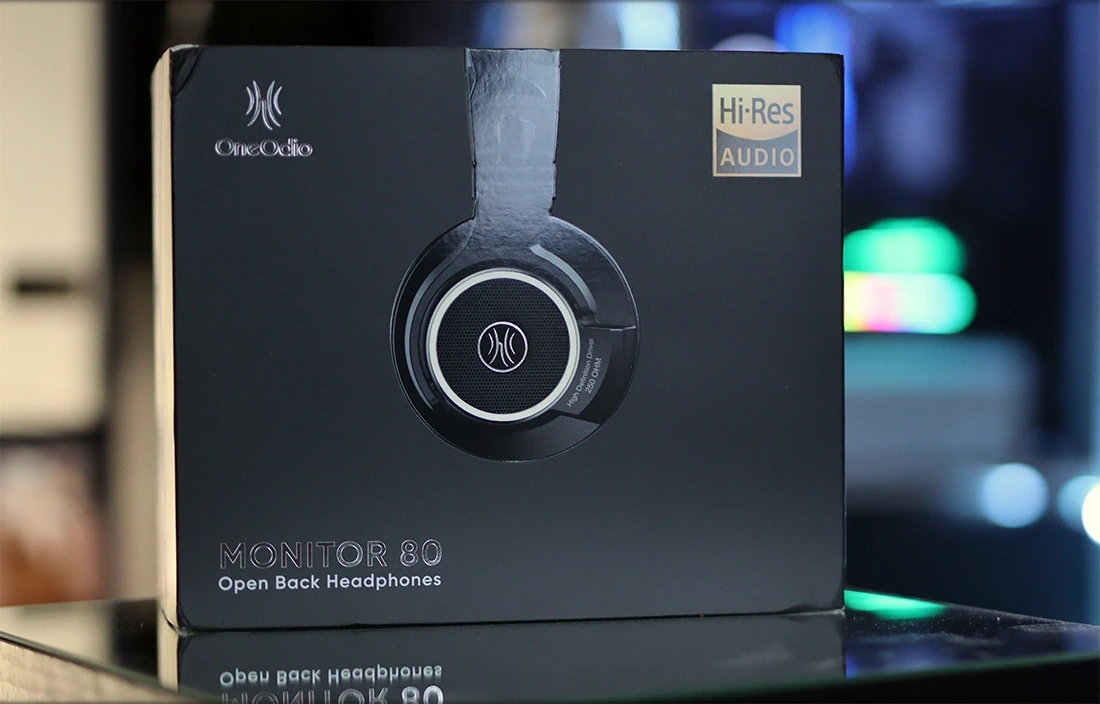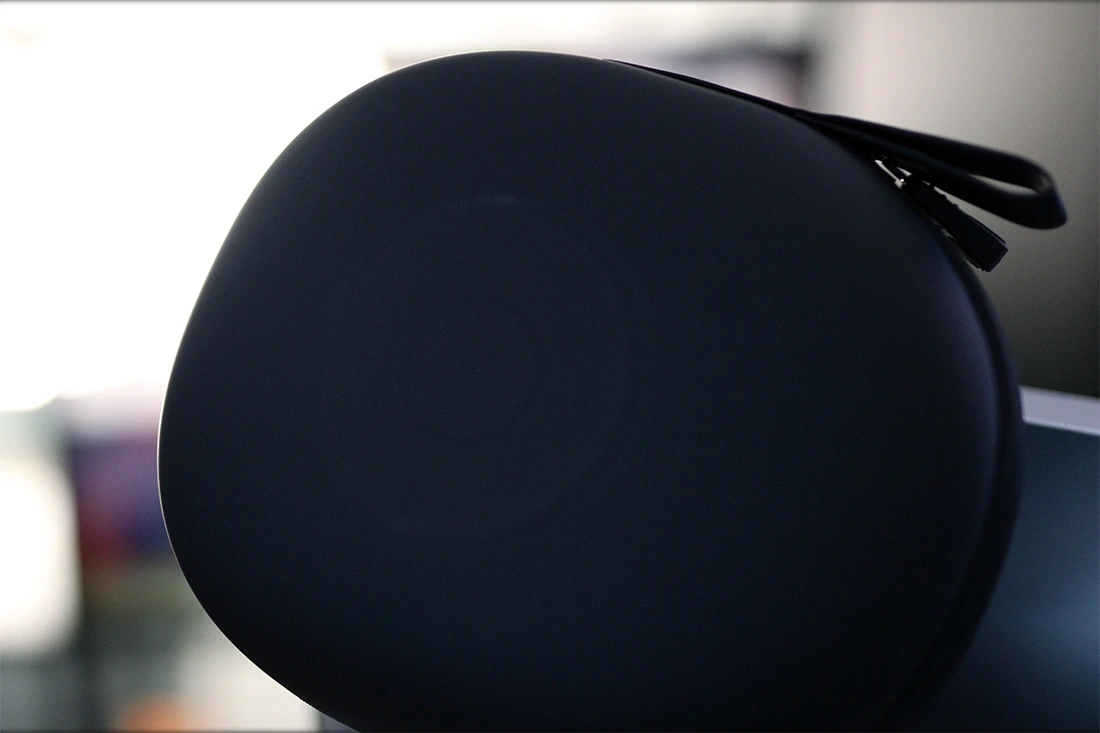 The package of the Monitor 80 is super impressive, and for their price of 99 USD, they come packaged better than most of the competition. Inside the package we can find:
The headphones 

EVA Carrying Case

3.5mm Cable, 3 meters in length, straight

6.3mm Cable, 3.5 meters in length, coiled

User Manual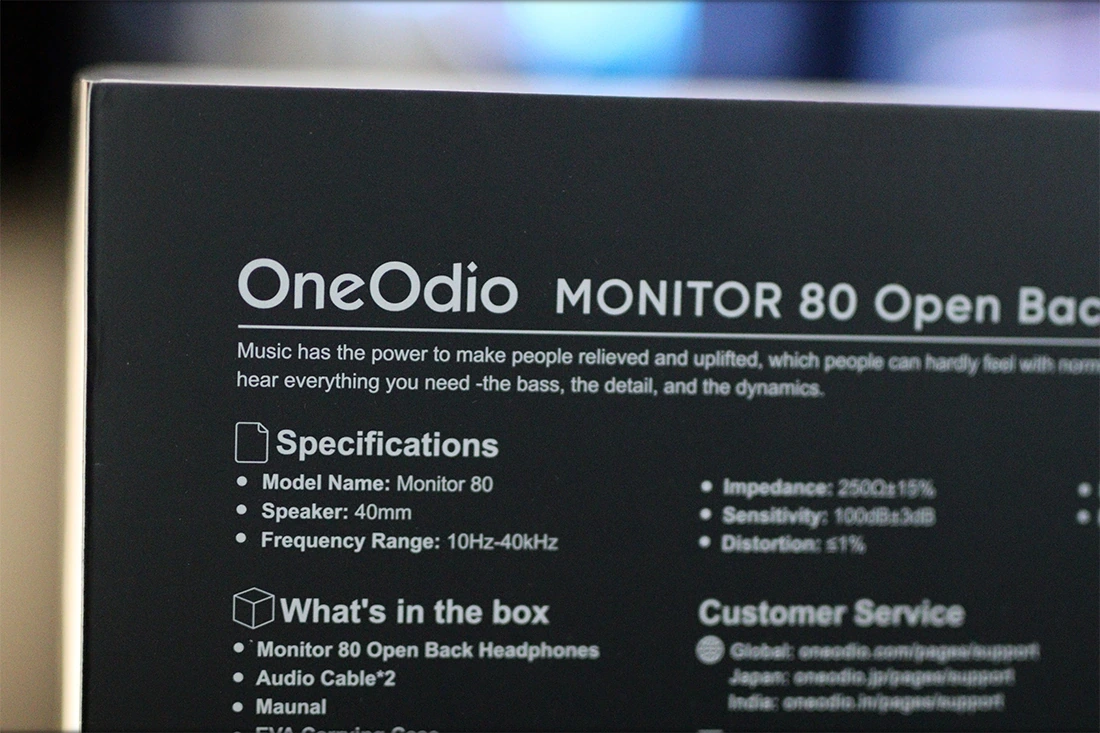 Technical Specifications
Model – Monitor 80

Color – Black

Speaker – 40mm

Impedance – 250Ω

Sensitivity – 100dB±3dB

Frequency Response – 10Hz-40KHz

Distortion – ≤1%

Plug Type – 3.5mm/6.35mm stereo
---
--- Please remember to stay safe, and always have fun while listening to music!---
 - If you have a dime to spare, please donate, and help us! It would make the day brighter for me and my wife- 
---
Full Playlist used for this review
We listened to more songs than those named in this playlist, but those are excellent for identifying a sonic signature.  I recommend trying most of the songs from this playlist, especially if you're searching for new music! The playlists are different for Spotify, Tidal and Youtube, and based on the songs I enjoy and are available on each!
https://www.youtube.com/playlist?list=PL_cjBXGmwSHSdGcwuc_bKbBDGHL4QvYBu
https://open.spotify.com/playlist/5J3oloz8Riy9LxEGenOjQ0?si=979ba4f082414be7
https://tidal.com/browse/playlist/330fd544-8e5b-4839-bd35-676b2edbb3d5
--- Contact Us ---





---