Cleer Enduro ANC – Noise Canceling Spelled Right
Cleer Enduro ANC is a $129 USD pair of Bluetooth Headphones with ANC or Active Noise Canceling, up to 60 hours of battery life, and a 40mm dynamic driver for your hearing and silence pleasure. They will be compared to other Bluetooth headphones, including PadMate Pamu Explore (56 USD), Valco VMK20 (180 USD), and FiiO EH3NC (170 USD).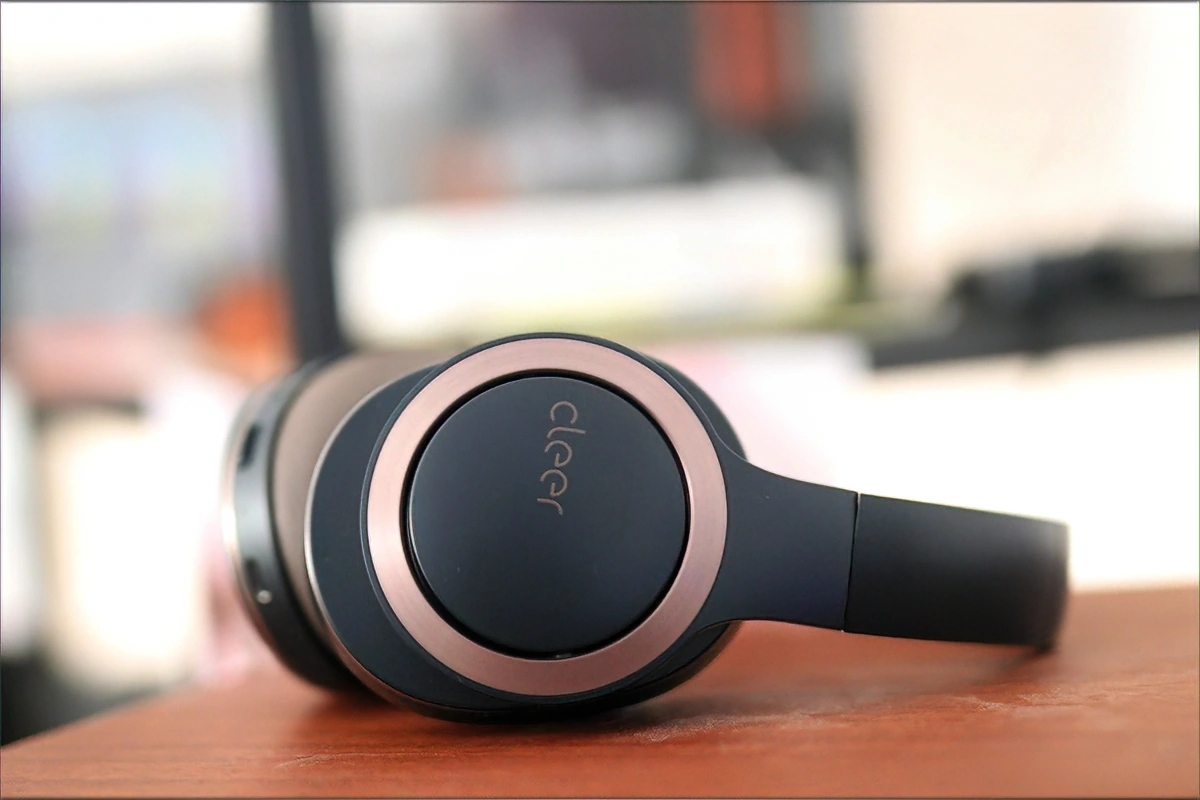 Introduction
Cleer is a company I'm reviewing for the first time now, and they seem to know quite well what they're doing and although this is not the most audiophile-oriented headphone they make, I can say that from the get-go that they make good sounding headphones. They are available on Amazon and that's the place I recommend you to purchase those from. It happened to me recently that I purchased a video card from Gigabyte, along with a motherboard also from them, and the video card randomly stopped working. The RMA and resolution process makes me really afraid. Amazon is a nice place to order from if you're concerned about the ease of RMA for your products. 
It should be noted that I have absolutely no affiliation with Cleer, I am not receiving any incentive for this review or to sweeten things out. I'd like to thank Cleer for providing the sample for this review. Every opinion expressed is mine and I stand by it. The purpose of this review is to help those interested in Cleer Enduro ANC Bluetooth Headphones find their next music companion. 
Product Link
You can grab one from www.amazon.com here: https://amzn.to/3ZvzmCf
If you're in the UK, you can grab one from www.amazon.co.uk here: https://amzn.to/3k8WciM
And if you're from Europe, you can grab one from www.amazon.de here: https://amzn.to/3ZEenNE
Build Quality/Aesthetics/Fit/Comfort
Starting with the obvious, Cleer Enduro ANC is a Bluetooth headphone with a nice design, they have a really smooth and modern design, with super premium materials in the build, and a beautiful aesthetic. Even comparing them to Sennheiser Momentum 3, Enduro ANC looks much sleeker and is a headphone that will make you look and feel trendy.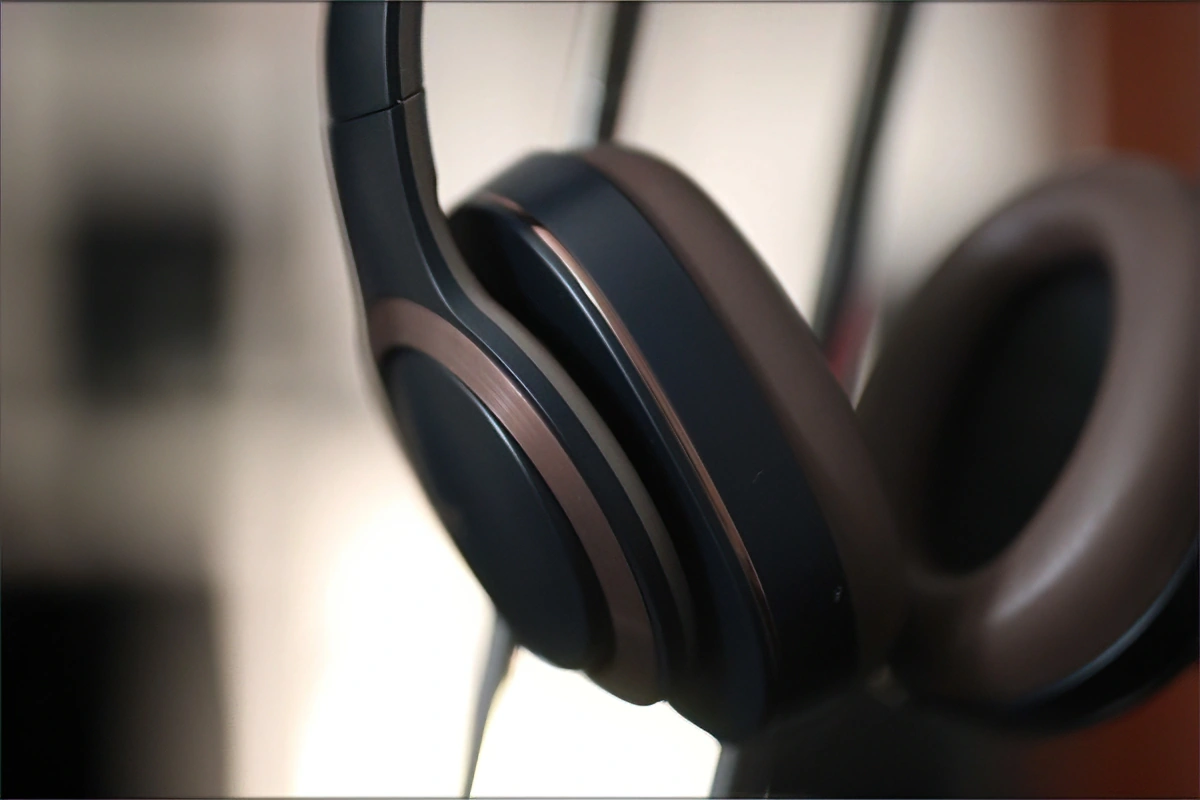 The overall comfort is great, and after adjusting them on my head,. My ears have enough space inside the cups, although at first they fit somewhat on-ear instead of over-the-ear. All controls are button-based which I love from the bottom of my heart, as it is really easy to just click on the headphones to control them, and to enjoy what you're doing. Although my computer seems to recognize Cleer Enduro ANC, they cannot be used as a USB DAC and the Type-C port on them doesn't seem to work for decoding data signals. There is a passive Line-IN to USB C cable in the package, which you can use to connect Enduro ANC to a 3.5mm Single Ended source. 
They do have multipoint connectivity and a super nice call quality, which is useful, the call microphone is of a good quality, and the promised battery life is actually close to what you're going to get, but keep in mind that the promised 60 hours are with ANC turned on, and with SBC, and volume turned to about half. Using the default aptX adaptive and ANC on, and extremely loud volume you're likely to get closer to 50 hours, especially if you listen quite loud, or close to the maximum. In my mixed usage, I was able to get around 40 hours, but I was stress testing, full volume constant, a lot of turning them on and off, and quite a bit of phone talk usage too. Using the microphone has a large effect on the battery life. If you'll be using Enduro ANC with no ANC and with moderate volume, you may be able to get over the 60 hours mark, and even up to 70-80 hours.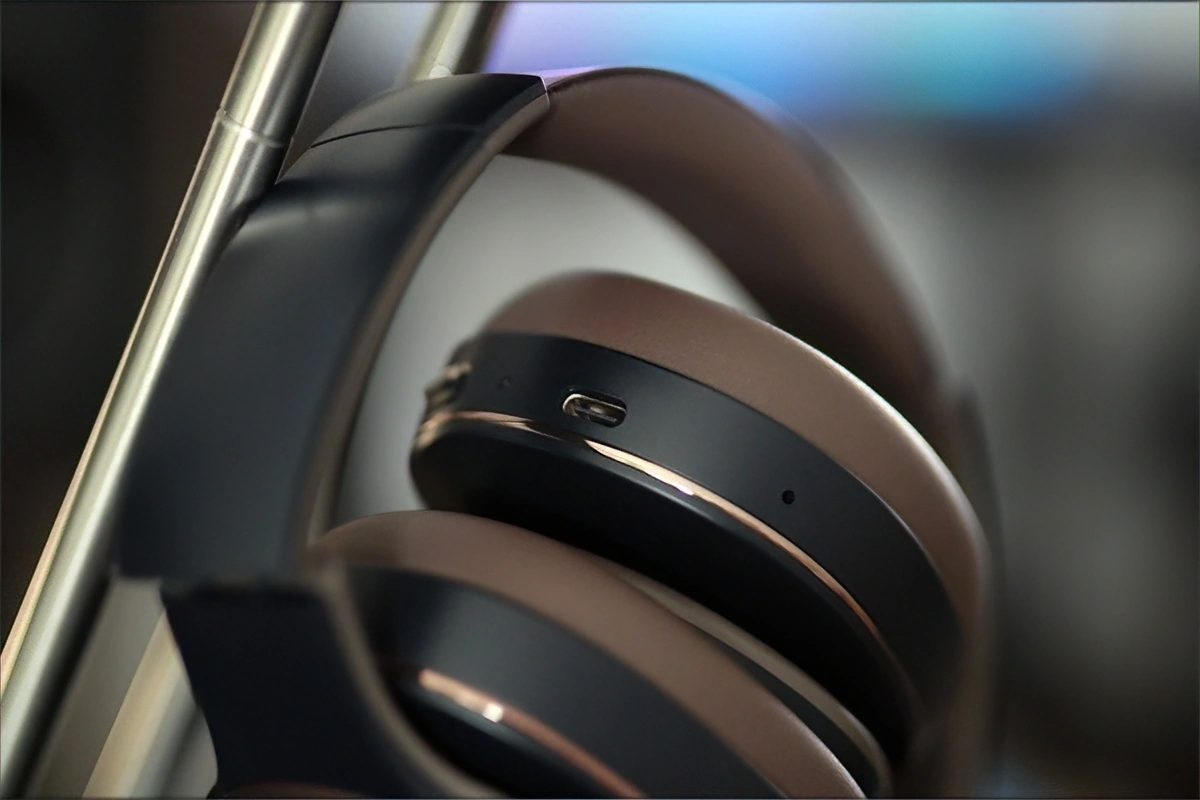 With ANC turned on you get a nice effect for the noise around, and they would be rather effective for canceling crying babies on a plane trip, and at canceling any unwelcome background music at home. It does not cancel keyboard noise, or fan noise, but it works well for voices. There is a passthrough mode, but it also has a rather loud background noise while active. The background noise level with ANC turned on is minimal, and it is a quiet headphone for a Bluetooth headphone. 
There is a Cleer+ App that you can use to EQ them, and to set all the settings from, but I like having all this control without any extra steps. My smartphone, the Black Shark 4 already shows all the important info, including remaining battery, current Bluetooth codec, as well as everything else I need to know, but does not allow EQ as the app does. Cleer Enduro ANC is a lightweight headphone that has a somewhat tight fit, but which I literally do not feel on my head. They weigh about 280 grams, which is close to your average baseball cap, and I can say that with the soft earpads, and the soft headband, it is a super comfortable headphone. Around this price point, no headphone is quite as comfortable, and it makes the likes of SuperEQ S1 feel quite rigid and small on the ears, despite them looking similar physically.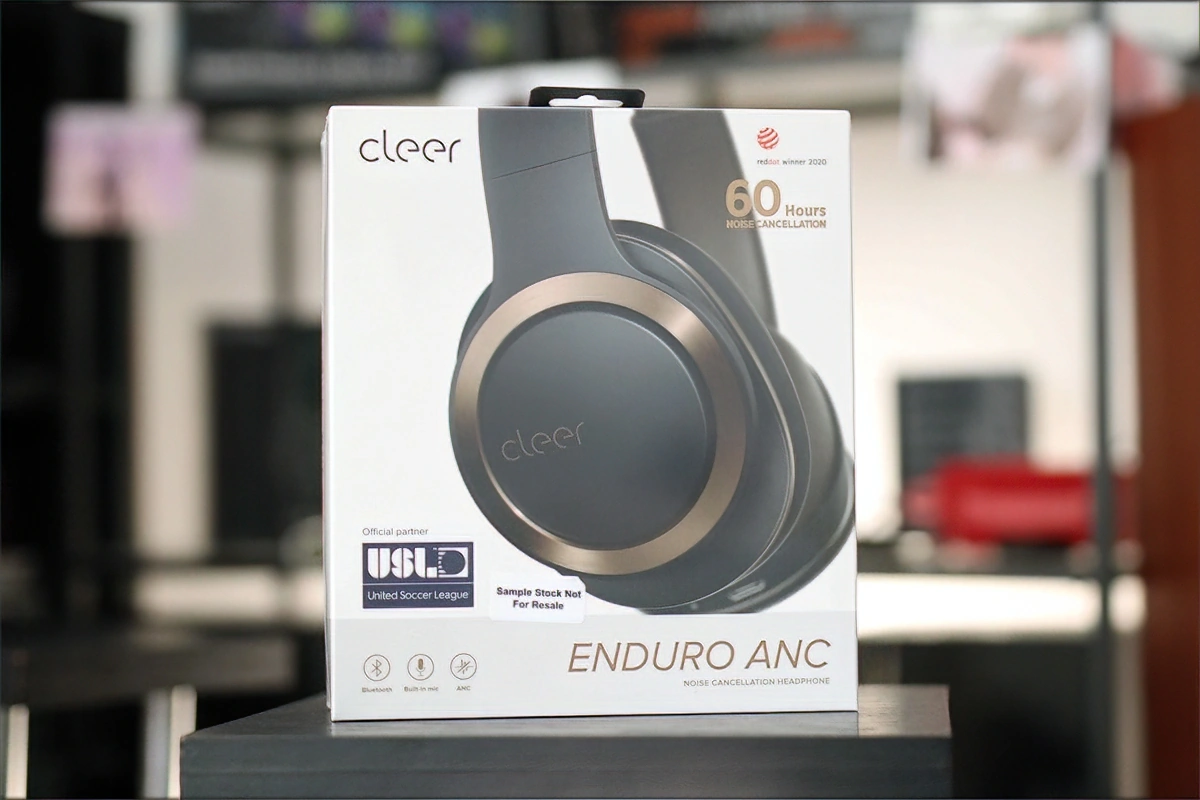 As an important aspect for a Bluetooth headphone, Cleer Enduro ANC has very low leakage levels, and once you're wearing them, they are some of the lowest leaking Bluetooth headphones, quite a bit better than Sennheiser Momentum 3 and others. 
Sound Quality
The first thing I would like to note is that Cleer Enduro ANC does not change the sound with ANC, regardless of the ANC setting, and this is something to appreciate, as some Bluetooth ANC headphones turn to sounding really poor with ANC turned on. It takes some extra steps to apply ANC to playing music without destroying it, so it is good to see that the company did not turn away from actually making the Enduro ANC great. The overall sonic signature can be described as extremely V-Shaped, or W-Shaped, which means that the sub bass is rather strong and punchy, the upper bass is lower in quantity, there's some dip in the lower midrange, after which the voices are pushed forward, after which there's a specific dip that helps the sound stay fatigue-free, after which there's a peak in the treble that gives sound brilliance, air and space, as well as sparkle and fun factor. 
The bass of the Cleer Enduro ANC starts at about 35 Hz, with a slight roll off below this. But from 35Hz to 40Hz it peaks quickly and has an extremely strong sub bass quantity, with a strong impact, natural sub bass speed, and a very textured feeling. The music has outstanding substance and low end impact, all of which are useful for a portable headphone. The bass keeps a high quantity for the mid bass and most of the upper bass as well.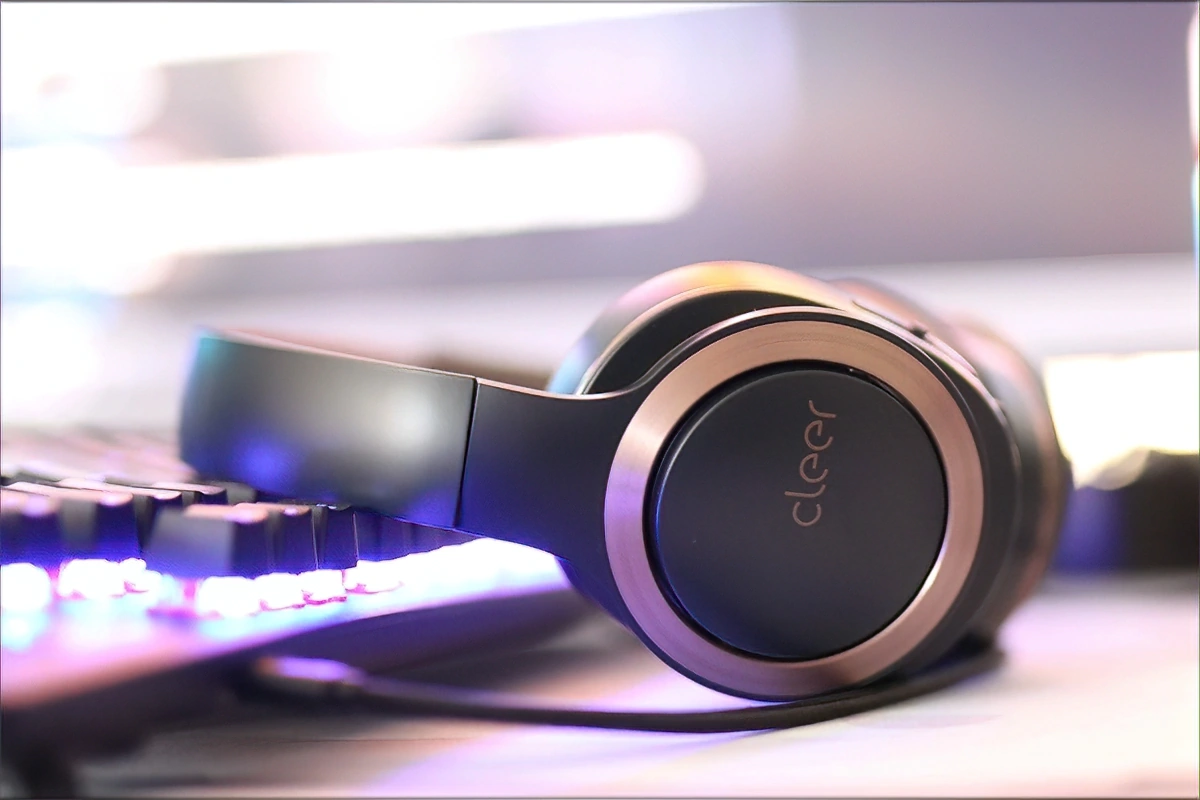 The lower midrange starts with a pretty strong dip after which it recovers quickly, to bring voices somewhat forward, and to give excellent detail and resolution to music. I feel like Enduro ANC is considerably more detailed than Sennheiser Momentum 3, which is a much pricier direct competitor. The overall resolution is not just respectable but downright great. Multiple guitar layers are presented well separated, music has space to breathe, the soundstage expands beyond the head of the listener, and thanks to the larger bass, they sound more like a good open-back headphone than a closed-back ANC headphone.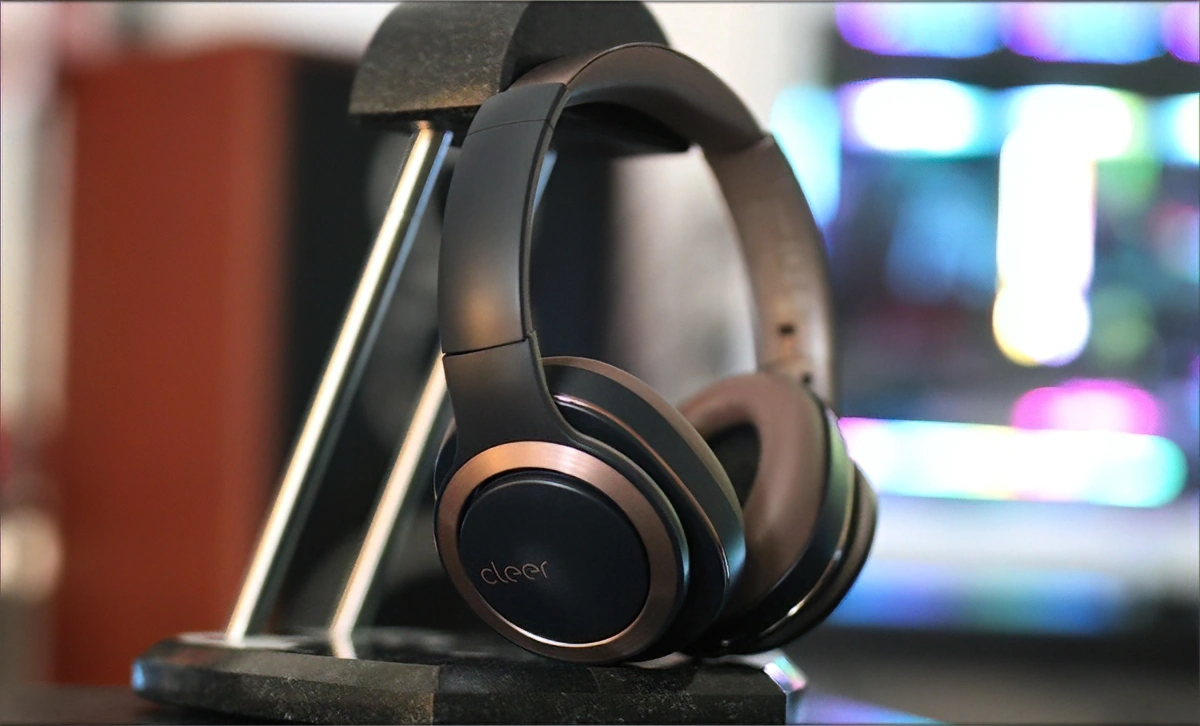 There's a slight dip somewhere in the upper midrange and lower treble, where violins and emotion typically is, so the sound is not super emotional, but that recovers quickly for a super bright and uplifting treble that extends as high as about 12 kHz, after which it rolls of gently. The treble presentation is clean, smooth in texture, and although bright in tuning, they never become fatiguing or harsh. All in all, they sound forward, energetic, vibrant, aggressively V-Shaped, and make a nice listen for EDM, Pop, Dubstep, Electronic music, Rap and Rock. 
Comparisons 
Cleer Enduro ANC vs FiiO EH3NC (129 USD vs 170 USD) – Starting with the build quality, both are well made headphones, but Enduro ANC has a better comfort, thicker ear pads and better build. EH3NC is a bit faded now that we have so many new bluetooth headphones, and especially the ANC noise of EH3NC is quite high compared to Enduro ANC which has a virtually silent ANC module that has only a very slight background hissing with ANC turned on, while EH3NC not only has quite a bit of ANC noise, but also butchers music and is basically unusable with ANC turned on. The overall sonic signature is much thicker, darker and more veiled on the EH3NC, which doesn't get quite as loud as Enduro ANC, and has a lower dynamic. By comparison, Enduro ANC has much better resolution, better details, better dynamics, more clairty, and is generally better for all music styles, being less veiled and more clear.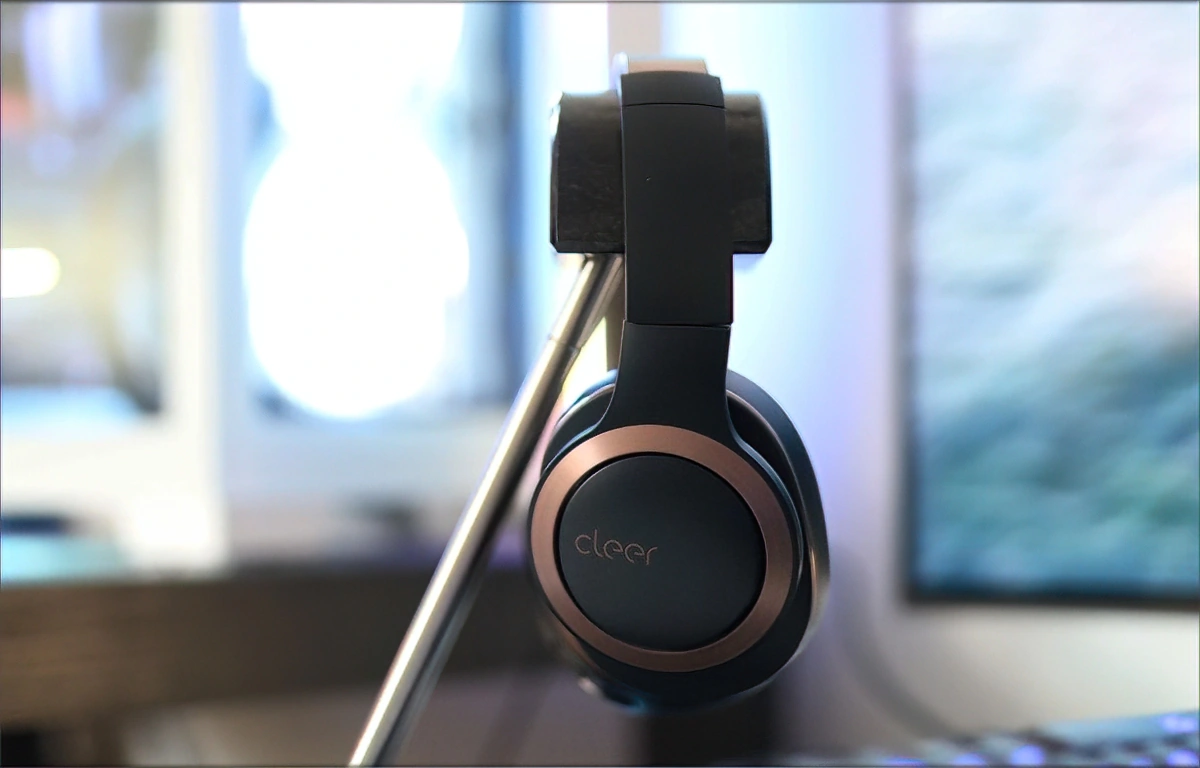 Cleer Enduro ANC vs Valco VMK20 (129 USD vs 180 USD) – Valco is an interesting boutique headphone made for portability, and I'm sure I ain't gonna review any more Bluetooth headphones wired after some users asked me to focus more on the Bluetooth part, so I can say for sure that VMK20 has a similar comfort to Enduro ANC, but Enduro ANC still has somewhat thicker and fatter earpads, a bit more headband cushioning. In sound, I prefer ANC's stronger bass and better overall impact, although VMK20 has a bit extra resolution if you're a detail addict. Isolation is better on the Enduro ANC and so is the call quality. A little birdie told me that Valco is working on a new headphone, so VMK20 may be less relevant to the market at the moment as they build up to still stand a chance with today's multitude of companies and new releases. 
Cleer Enduro ANC vs PadMate Pamu Explore (129 USD vs 56 USD) – The comfort is better for Enduro ANC even though it is physically smaller, the earpads are thicker, and provide better cushioning, and the same can be said about the headband, the weight being lower too. The Bluetooth connection is better on the Enduro ANC, and the sonic quality is vastly improved over the Pamu Explore, with Explore having no ANC, and Enduro ANC having a very good ANC. The maximum volume is much higher on the Enduro ANC, and they can create a much better bass impact, along with better resolution and detail. The overall sound is more V-Shaped, more vibrant, more vivid, more clean on the Enduro ANC, and smoother, bassier, darker and veiled on the Pamu Explore, which still make a nice purchase at less than half the price of Enduro ANC, but if you can afford to grab the Enduro ANC, it is a much better deal. Call quality is better on the Enduro ANC, the person on the other end could hear me a bit better. 
Value and Conclusion
For a really pocket-friendly price of $129 USD, Enduro ANC is one of the best sounding entry-level ANC headphones you can grab, with superb build quality, extremely nice comfort, and a sleek design. I started without knowing what to expect from Cleer, and never even spoke to them, as this unit is not provided by them directly, but I eventually fell in love with their sound, and came to respect them as a company, for providing some premium features for a headphone that's really not that premium in pricing.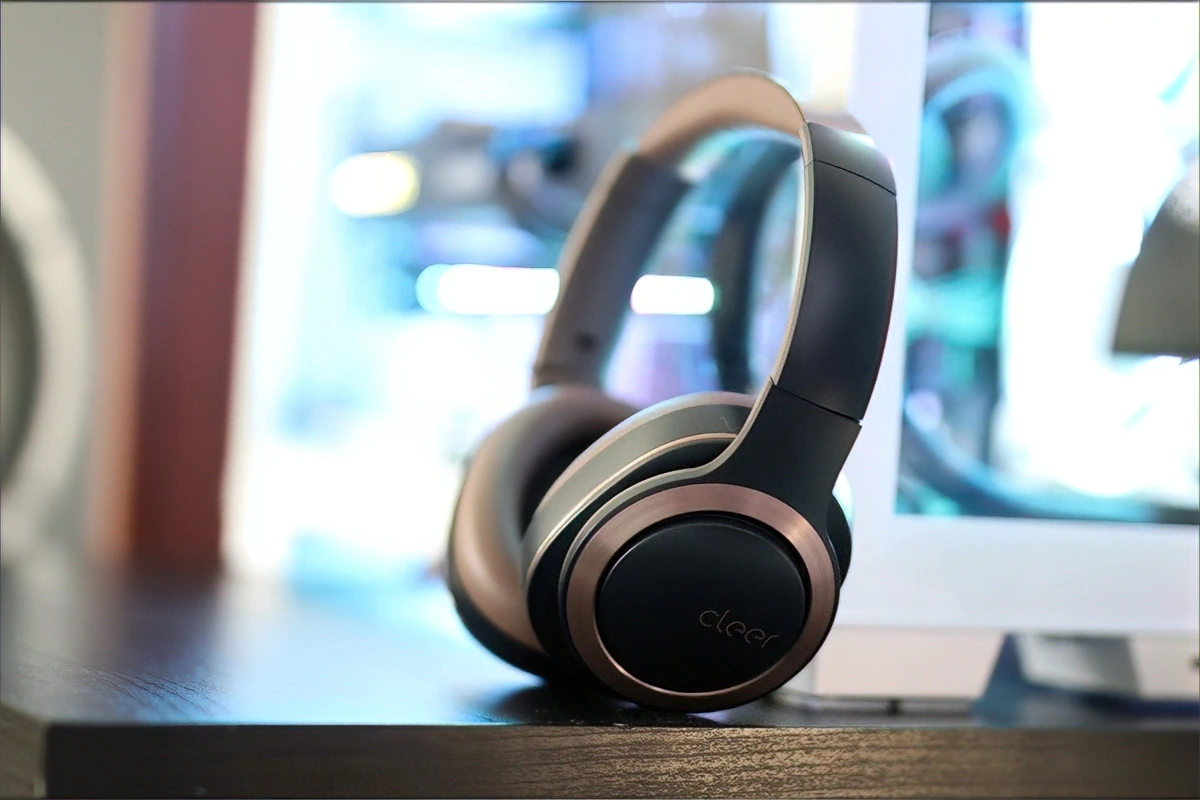 As they cared to offer good features to a headphone that would otherwise have remain fairly unknown, I care enough to add it to Audiophile-Heaven's Hall Of Fame, as one of the best price / performance ratio Bluetooth headphones with super good overall everything, sound, comfort, ANC, battery life and aptX Adaptive bluetooth codec.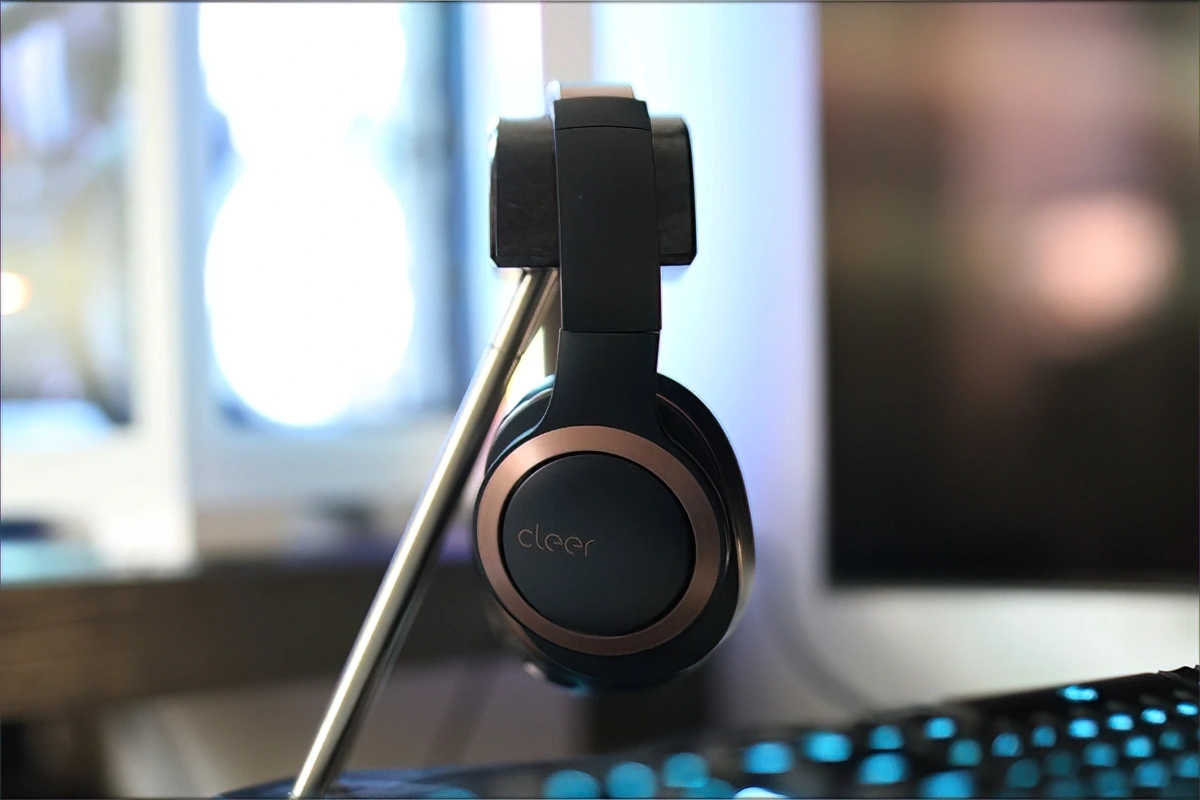 At the end of the day if you're looking for all of the above, for a headphone you can call a companion, something to feel comfortable with and something that looks really neat, Cleer Enduro ANC is a great way to start any journey. 
Product Link
You can grab one from www.amazon.com here: https://amzn.to/3ZvzmCf
If you're in the UK, you can grab one from www.amazon.co.uk here: https://amzn.to/3k8WciM
And if you're from Europe, you can grab one from www.amazon.de here: https://amzn.to/3ZEenNE
---
---
--- Please remember to stay safe, and always have fun while listening to music!---
 - If you have a dime to spare, and donate, to help us with electricity and work expenses, it would make my day much brighter, as it would help me improve things around the website and increase the frequency of my posts - 
---
Full Playlist used for this review
We listened to more songs than those named in this playlist, but those are excellent for identifying a sonic signature.  PRaT, Texturization, Detail, Resolution, Dynamics, Impact, and overall tonality are all revealed by those songs. We recommend trying most of the songs from this playlist, especially if you're searching for new music!
https://www.youtube.com/playlist?list=PL_cjBXGmwSHSdGcwuc_bKbBDGHL4QvYBu
--- Contact Us ---






---
---