Perfect One Trick Pony – FiiO FA7 IEMs Review
FiiO FA7 is, from the start of this review, a one-trick pony, but a really good one. It is priced at 300 USD, and its main competitors are FLC 8N, FiiO FH5, and HIFIMAN RE800 Silver, in the light of the fact that RE800 Silver is priced at about 300 USD at this moment.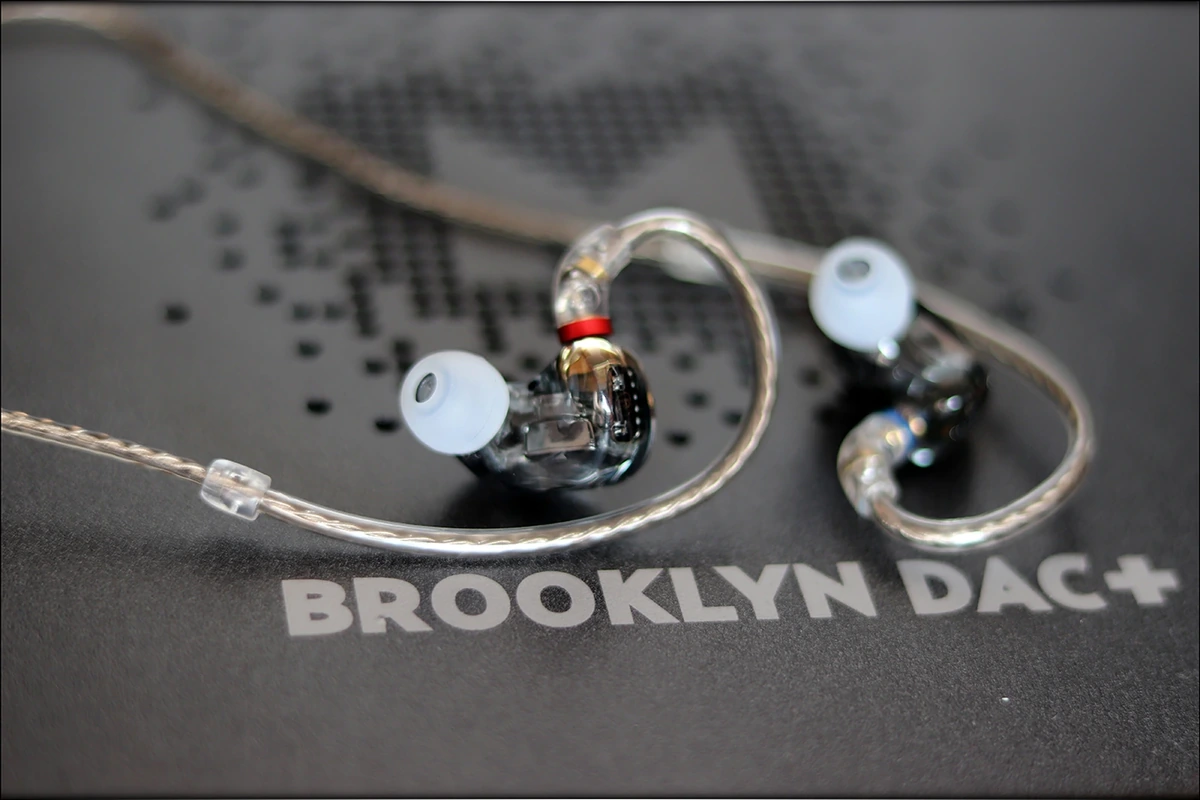 Introduction
FiiO requires little to no introduction, they are one of the largest audio companies from China at this moment, they really know what they are doing, and they are putting out products with friendly price points, good performance and good build quality, like it's no effort. The warranty is usually excellent, and they will help you solve your issues, especially if you purchase from a trusted local dealer. Overall, if you need good quality, reliability, and good support, FiiO is the way to go. 
It should be noted that I have absolutely no affiliation with FiiO, I am not receiving any incentive for this review or to sweeten things out. I'd like to thank FiiO for providing the sample for this review. This review reflects my personal experience with FiiO FA7. Every opinion expressed is mine and I stand by it, the purpose of this review is to help those interested in FiiO FA7 find their next music companion. 
Product Link 
You can get FiiO FA7 from www.amazon.com here: https://www.amazon.com/FiiO-Headphones-Earphones-Detachable-Geometric/dp/B07KW5VYP7/
Packaging
First things first, let's get the packaging out of the way:
The nice part about FiiO is that they never fail to package their products in nice boxes, and to include a nice number of accessories and extras. Excellent carrying case, huge number of tips, including foams, ad a unique presentation, FiiO has it all. 
What to look in when purchasing a high-end In-Ear Monitor
https://www.audiophile-heaven.com/p/what-to-lookl.html
Build Quality/Aesthetics/Fit/Comfort
Let's start with the build quality, because those things are two little tanks. Of course, plastic tanks, but still, this is something.  
FA7 comes with MMCX connectors, they are a bit tight, but alright for general usage. You can always strap in a silver cable that would compliment their overall sound a bit more than the default cable. 
I love the way the shells change their colors when they are exposed to sunlight, despite being rather simple and black in color. 
Now, the comfort, is typically FiiO. Or rather, FA7 is even better than FH5, FH5 was a bit short and didn't work well with everyone's ears, well FA7 is longer and sits even better in the ears. All FIIO IEMs to date have been quite excellent in ergonomics, and to be honest, FA7 is as well, there's absolutely nothing to complain about when it comes to their comfort, fit and isolation. Oh, I didn't even start talking about the isolation, which is, in one word, excellent. In fact, you've never seen this level of isolation from IEMs this casual, FA7 is an ALL-BA IEM, so it does provide more isolation than FH5 or FH7, both of which have driver vents for their dynamic drivers, where FA7 doesn't require any of those. 
You should note that it is much simpler to write about something when you do have complaints, but with FA7, I have zero complaints about their build quality, fit and comfort. The cables have ear guides, but those are not hard, but rather are the soft type, making FA7 easy to fit with any ear. 
The wearing style is over-the-ear only, so there is no cable microphonics at all. 
Pretty much FA7 is perfect in build quality, aesthetics and comfort. They look cool, fit well and are comfortable to wear for long periods of time. For their 300 USD price point, I couldn't find better IEMs for aesthetics, fit and comfort, and the fit / comfort is universal, I had a few friends try them, and they all agreed this IEM fits well. 
Sound Quality
The title gives it away, but FA7 is a one-trick-pony IEM when it comes to their sound. This is not something negative if they really fit your musical preferences. The sound of FA7 can be described as thick, lush, organic, musical, rolled off in the treble, and overall bassy, impactful.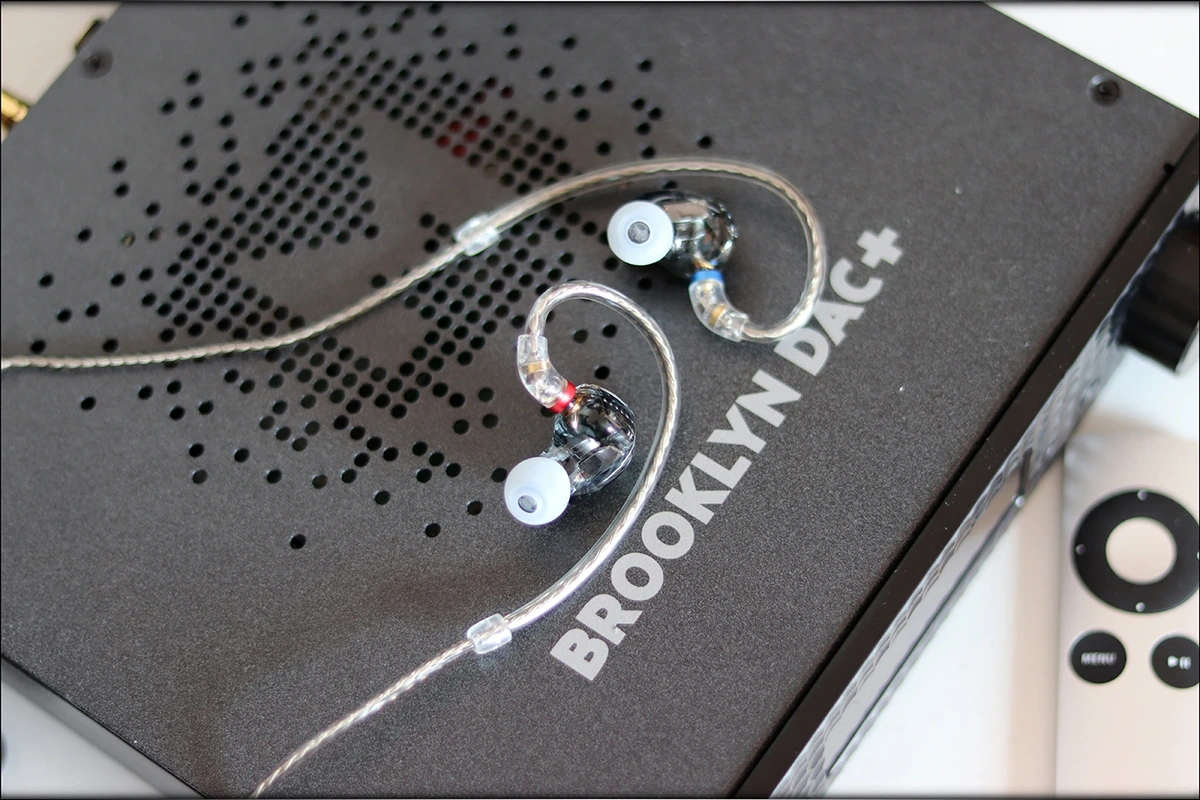 The bass is pretty much the highlight of FA7, with a strong presence in the lows, a visceral sub-bass that rattles everything, and which will compliment anything that is electronic music, pop, or commercial music. I found the lows to be a bit overwhelming for most metal and rock music, and the same for most J-Rock and Japanse music, as the bass overpowers the vocals and the sweeter parts. On the other hand, I couldn't stop using FA7 while listening to anything Hip-Hop, and even with REOL, I felt they did her justice to the overall composition. 
The Midrange of FA7 is a pretty thick and dark-lush one. There is a bit of a recess in the lower mids, and there is a slight bump in the upper midrange, so female voices are complimented a bit more by FA7, but I can't say for sure whether the better part are the textures or the nice dynamics of FA7, because in both, it is pretty good. The soundstage is average in size, and for a warm and thick sounding IEM, this is very good, most large-sounding IEMs are those who sport a brighter, more airy top end. 
And now, that we reached the top end, the treble, I gotta say, if anything about FA7 did disappoint me personally, it is their treble. I mean, it is buttery, smooth, and fatigue-free, it is the kind of treble you could listen for, for hours, and it has that beautiful sparkle to it that many of your will surely enjoy, but at the same time, it is the kind of treble, that for me, at least, gets boring after a while, it is rolled off past 7 kHz, and this means that you don't get quite that much energy and life, instead, you get a buttery presentation that compliments poorly recorded music, but doesn't have a lot of sparkle and air, which is pretty necessary for rock, metal and J-Music in general. 
Surely, the entire sound is unique with FA7, but man, if it fits your tastes, you'll have a hard time pulling it out of your ears and doing anything else, because they will make your days really sweet. 
Portable Usage
So, compared to the Build Quality part of the review, where I typically rant about build quality / fit issues, in the portable usage part I tend to want to rant about how portable the product in the review actually is. The point here is to say whether I would use the say product on-the-go, and have fun, but then again, you will need to wonder if I'm a reliable source of information for that, as I do use HIFIMAN Sundara outdoors without fear (this is a joke). 
With FA7, you have a medium rigidity cable, which means that you can easily use them outdoors, without having to worry about cable tangles, but also without having to worry about the cable being too rigid. 
The ear guides are soft, which means that they will adjust to your ears, and since there is no cable microphonics, you could say that the cable is perfect for portable usage. 
In terms of drive-ability, FA7 is easy to drive, but slightly sensitive to hiss. Most sources will do just fine, like FiiO's own M6 ultraportable DAP, but you would be better off if using something a bit better, since FA7 does scale a bit more, so a DAP like FiiO M9 would compliment them better.
Overall, they are a very portable IEM, and I have no complaints about their portability either. 
The main competitors for FA7 are FLC 8N, FiiO FH5, and HIFIMAN RE800 Silver. There are way more worthy competitors in this price range, so I picked the ones most people asked about in comparison to FA7. 
FiiO FA7 vs FiiO FH5 – Starting with one that's pretty obvious, let's talk a bit about FH5 vs FA7. The comfort is better on FA7. The build quality is similar, but the comfort surely fits better with FA7. The sound is actually pretty different, FH5 is much more midrange-forward, and although FH5 is also pretty thick, FH5 tends to be a bit hot in the lower and upper midrange, compared to FA7, which is pretty smooth and thick. The overall signature is also leaner, cleaner, and less textured on FA7. The bass is deeper, stronger, quicker and more satisfying on FA7. Overall, even though FA7 doesn't have enough treble, I prefer it over FH5, despite the fact that FH5 makes an excellent IEM if you enjoy a mid-centric sound sometimes. 
FiiO FA7 vs FLC 8N – FLC8N is an IEM that's unique actually, with a TON of possible signatures, a huge soundstage and an incredibly good build quality. In fact, if it was more widely available, I think that FLC8N would overtake a lot of its competitors in the 300 USD price range. Now, starting with the package, 8N wins hands-down, but this is also because it comes with all those filters, bells and whistles, otherwise the two would be pretty much equal. When it comes to the sound, FLC 8N is a chameleon, but in none of its configurations it isn't quite as thick, smooth and warm as FA7, so if this is your kind of signature, you should totally check in some FA7. Another thing to consider is that in terms of comfort, I felt like FA7 was a bit more comfortable, although both disappear in your ears, wearing them in cold weather made FA7 feel much better, as 8N is a metallic IEM and would gather some condensation bubbles, which made me quite uncomfortable with using it during Winter. 
FiiO FA7 vs HIFIMAN RE800 Silver – Now that RE800Silver is at a similar price with FA7, I thought to myself, why not compare them. I know that a lot of you have been asking about this comparison, so let's skip the package, which is much better for FA7. In terms of build quality, I trust the two equally. HIFIMAN has an excellent service and support lately, and so does FiiO, and both IEMs are built really well. In terms of comfort, RE800 Silver is considerably more comfortable than FA7, as it touches your ears much less and is pretty much a no-contact IEM, compared to FA7, which is a full over-the-ear IEM. In terms of sound, the two are quite different, FA7 is very thick, lush, lacks treble, is relaxed, fatigue-free, and kind in its sound. RE800 Silver is much more revealing, more detailed, more textured, is much brighter, has a more sparkly top end, is cleaner, and more focused on details, but also inherently more fatiguing. I prefer RE800 Silver for Metal, and Rock, for example, but I can see the appeal of FA7 with pop, electronic and downtempo music. 
Recommended Pairings
For the pairings part of this review, I will go with FiiO M6, FiiO M9 and xDuoo X20. 
FiiO FA7 + FiiO M6 – Now, FA7 is very easy to drive, so a DAP like FiiO M6 should totally do them justice, and with this you're set for a small and convenient setup that you'll enjoy greatly, so you don't have to worry about rocking FA7 with just M6. The signature of M6 is mostly neutral, complimenting FA7 rather well, as I would suggest not pairing FA7 with any smooth or warm sources, since they are already plenty warm and smooth. There is some hiss with this pairing. 
FiiO FA7 + FiiO M9 – FiiO M9 is another great example of a good pairing, as M9 is much more detailed than M6, and FA7 has the resolving abilities to showcase it, with more textures in the music, a wider soundstage, and since we're talking about the DAPs themselves, M9 also has a much more competent system, at least when it comes to its driving power. If you have a larger IEM or Headphone collection, you should explore a bit with M9 rather than a mini-DAP like M6. There is very little hiss with this pairing. 
FiiO FA7 + xDuoo X20 – xDuoo X20 is an excellent example of a good DAP that really suits FA7, as X20 was very bright in my experience, and it would complement the signature of FA7 quite well, signature which was very smooth and warm. Overall, this is one of the best pairings I've heard, especially if you need no bells and whistles, and if you prefer physical buttons over a touch screen. There is some hiss present with this pairing, and X20 is not absolutely black in its background with FA7. 
Value and Conclusion
So we finally come to talk about the value of FA7 from FiiO. You know, at some point I feel like I don't even need to do this part for FiiO products, man, they are all great value. And this is not me speaking as a reviewer, but as a customer, in general, FiiO stuff has good value, and holds the said value, if you have an older FiiO DAP, you know you have a gem. FA7 is no exception, it makes fierce competition for other IEMs in the 300 USD price range, provided you like the kind of signature FA7 goes for.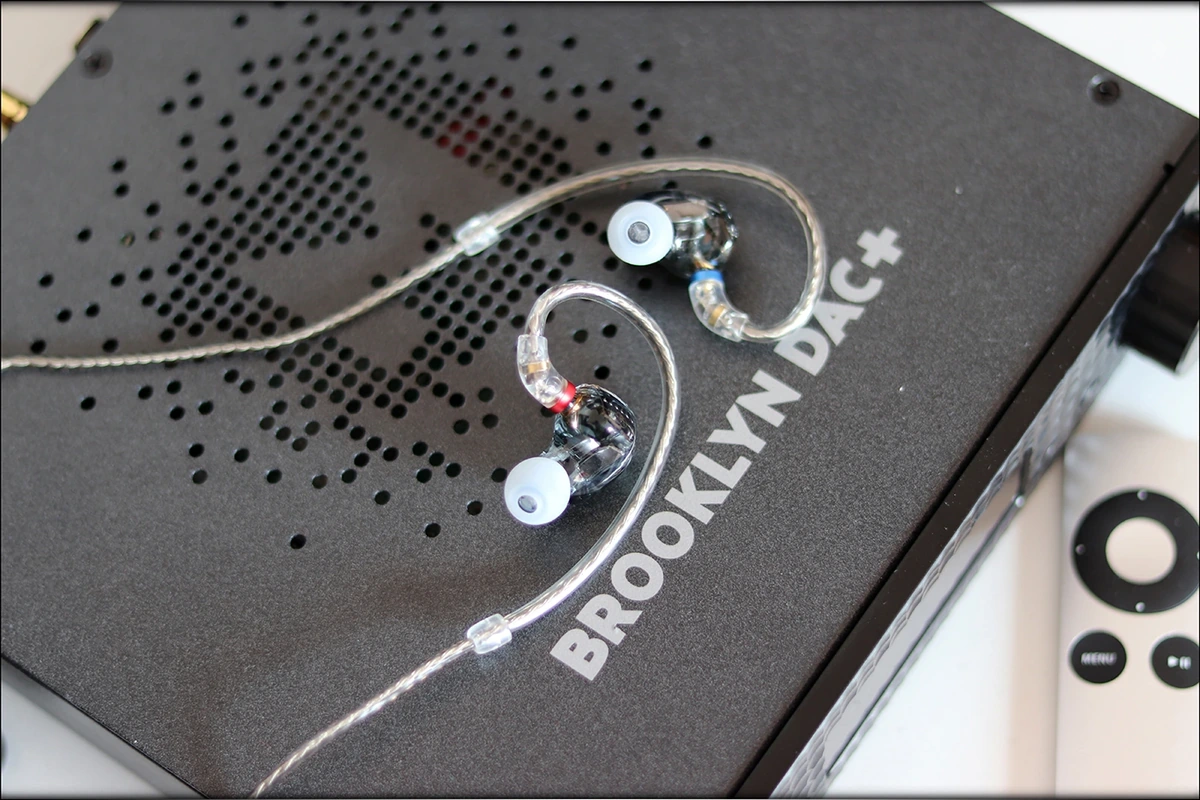 In terms of package, you get a wide selection of tips, you get a nice carrying case, and the IEMs, all presented in a rather large box. You get a really well made IEM, with a good cable, that bears no microphonic noise, and is flexible enough to be good, but not too wiggly. You get excellent comfort and isolation, and you get a reliable product, that even looks good even though it is fully made of plastic. 
In terms of sound, FA7 is a thick, warm, L-Shaped IEM with a ton of bass and power, but without much treble, it may get boring if you were looking for a bright signature, but it will be like butter for your ears, if you wanted an IEM that really is fatigue-free and warm / thick sounding. Really neat for those looking for this type of buttery, clean signature.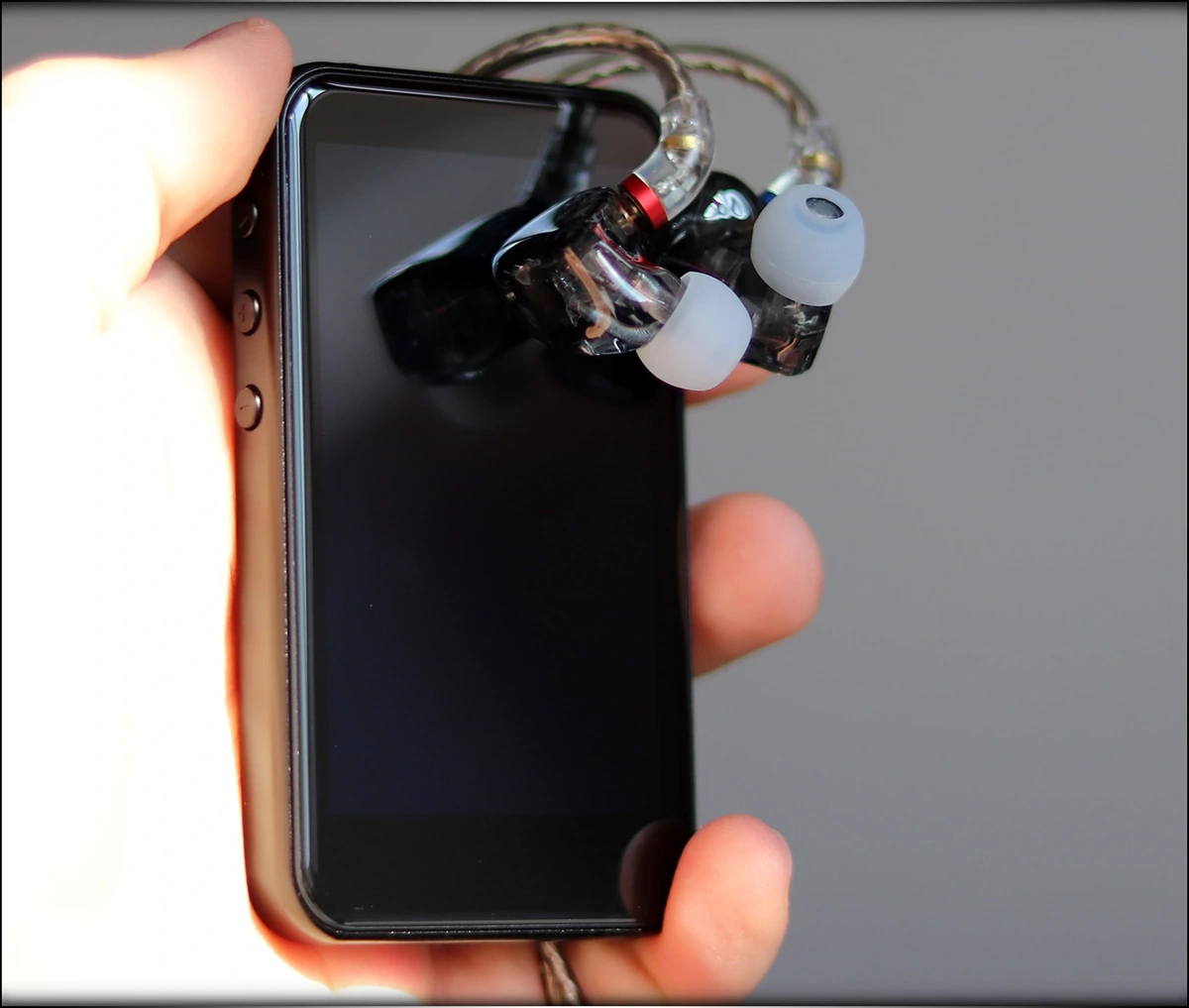 At the end of the day, if you want an IEM that is well built, clean, comfortable, comes with everything you may require, and which sports a thick, lush, warm and fatigue-free signature, you should totally check out FiiO FA7, and don't forget its other sibling, FiiO FH7, which I will be reviewing soon as well. 
Product Link 
You can get FiiO FA7 from www.amazon.com here: https://www.amazon.com/FiiO-Headphones-Earphones-Detachable-Geometric/dp/B07KW5VYP7/
---
--- Please remember to stay safe, and always have fun while listening to music!---
 - If you have a dime to spare, please donate, and help us! It would make the day brighter for me and my wife- 
---
Full Playlist used for this review
We listened to more songs than those named in this playlist, but those are excellent for identifying a sonic signature.  I recommend trying most of the songs from this playlist, especially if you're searching for new music! The playlists are different for Spotify, Tidal and Youtube, and based on the songs I enjoy and are available on each!
https://www.youtube.com/playlist?list=PL_cjBXGmwSHSdGcwuc_bKbBDGHL4QvYBu
https://open.spotify.com/playlist/5J3oloz8Riy9LxEGenOjQ0?si=979ba4f082414be7
https://tidal.com/browse/playlist/330fd544-8e5b-4839-bd35-676b2edbb3d5
--- Contact Us ---





---