Sweety IEM-Driver Player – Shanling M2X DAP Review
Priced at about 220 USD, Shanling M2x is one of the most interesting entry-level DAPs of the moment, having been released a few months ago, but still being relevant to the market, and having a bit of a competition from FiiO M7 (200 USD), FiiO M6 (150 USD), and xDuoo X20 (200 USD).
Introduction

Shanling is a luxury company from China, known for their high-end DAC/AMPs, and for other fancy products, but who have recently entered the DAP (Digital Audio Player) market, and who have taken everyone by surprise, by providing high-quality, affordable, and stable products that everyone came to love for their features and portability. Shanling has a good warranty support, but to get the best results and speed, you should always purchase from your local sellers. Shanling provides good support for their products, and they are a trustworthy company, having proven themselves again and again through time. 

It should be noted that I have no affiliation with Shanling, I am not receiving any incentive for this review or to sweeten things out. I'd like to thank Shanling for providing the sample for the review. This review reflects my personal experience with Shanling M2X. Every opinion expressed is mine and I stand by it, the purpose of this review is to help those interested in Shanling M2X find their next music companion.
Product Link
You can always get your Shanling M2x from www.amazon.com here: https://amzn.to/3SeMozt
Packaging

First things first, let's get the packaging out of the way: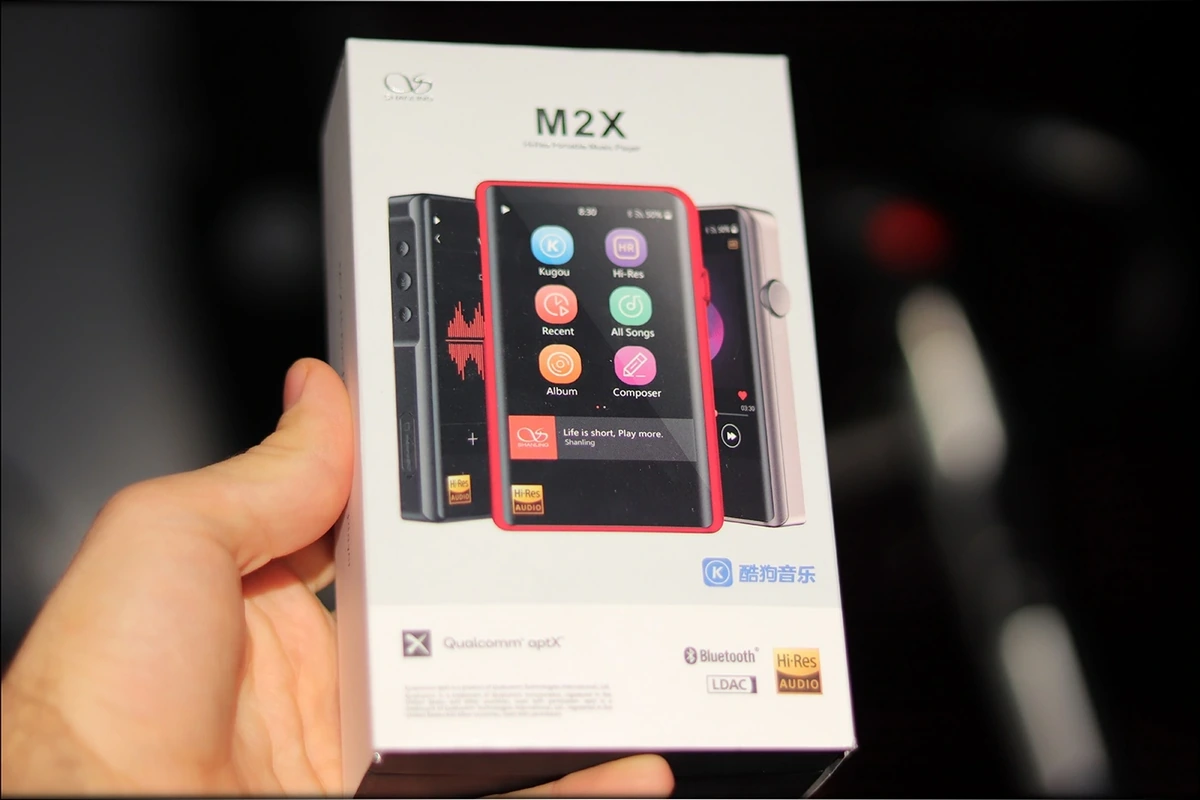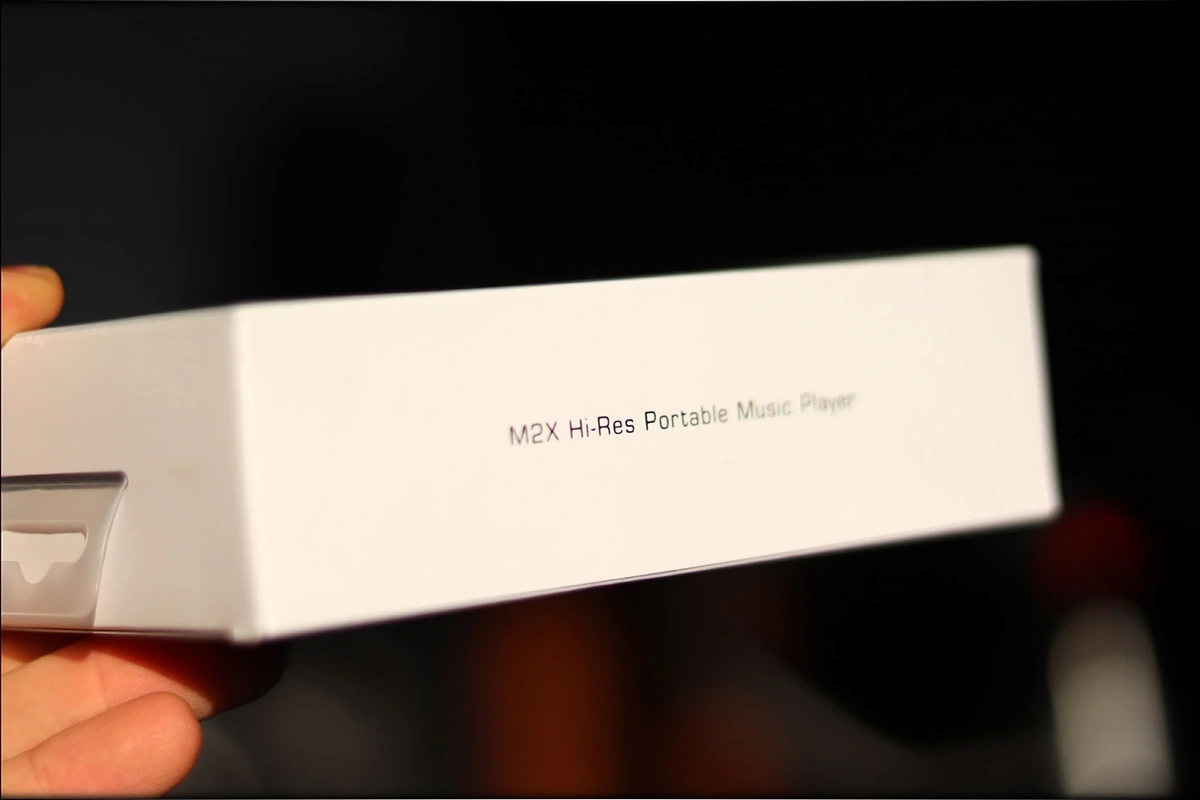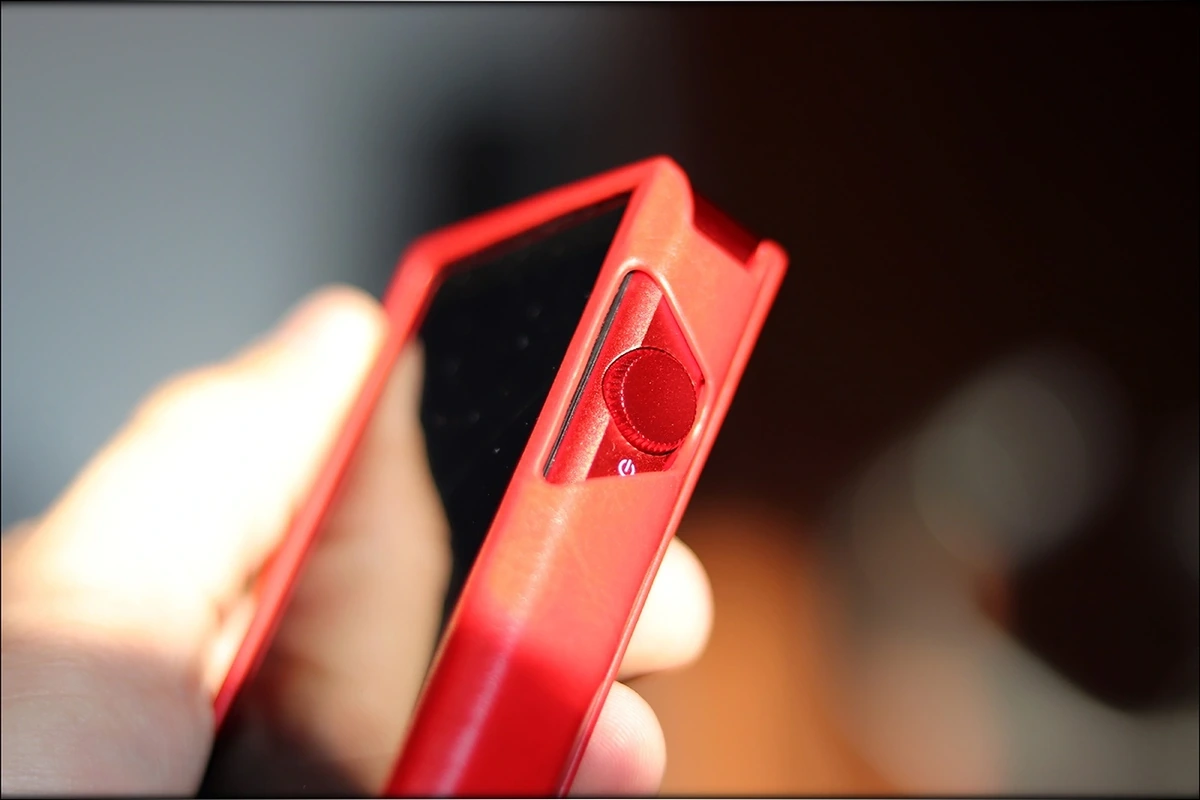 The package for M2X doesn't include quite that much extra, but it does come with a USB Type-C cable, which is quite good in quality, and it also comes with a Red Leather case, at least the variant I have, which is the red color. 

Overall, you don't get a lot of extras, but you get all the basics needed for using M2X. 
Build Quality/Aesthetics/UI/Firmware

The build quality of M2X is quite great, and not only good, but it is actually one of the most ergonomic DAPs in the market as of the moment of writing this review. This information alone doesn't offer enough to know whether everything is good, but I always go for an ergonomic device above build quality and aesthetics, because, at the end of the day, you'll probably price more how well something sits in your hand, than how something looks. 

In this sense, M2X has both a good build quality, but also excellent ergonomics, with all its rounded edges, yet with a slippery-free metallic finish edges. The back is also made of glass, but works well for the ergonomics of M2X.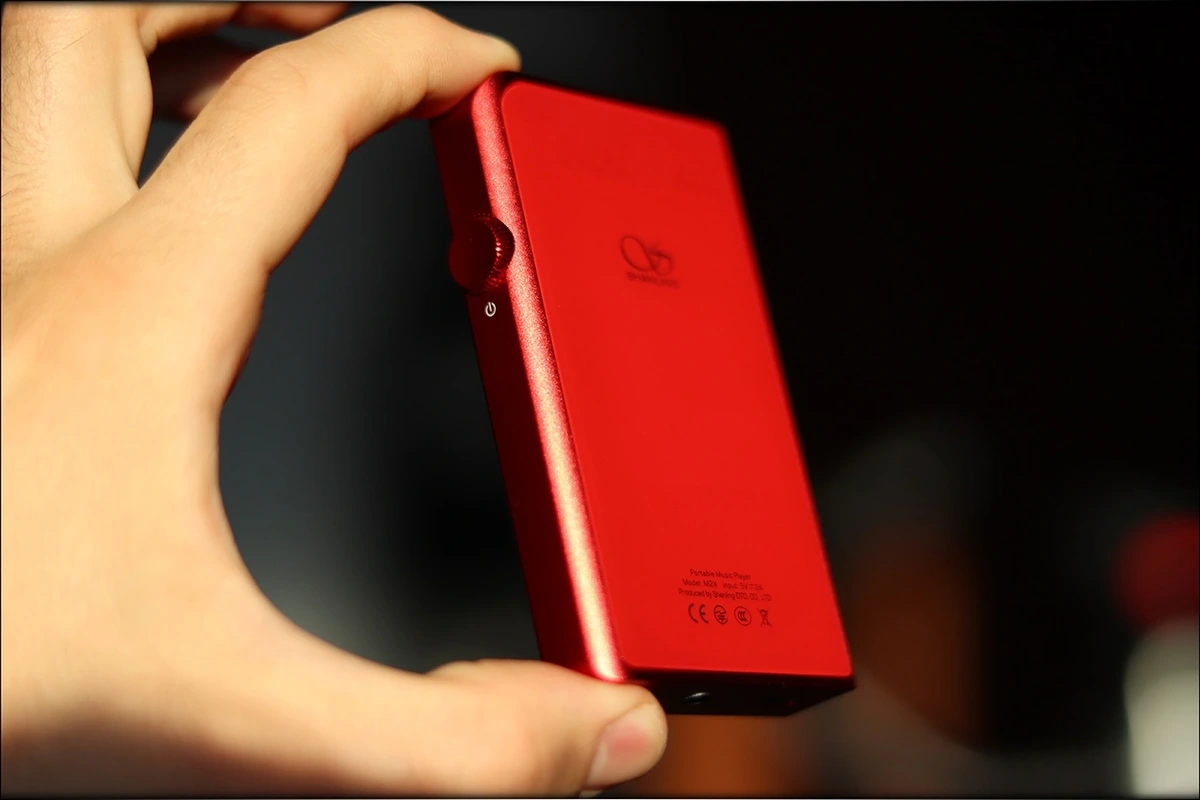 The front of the Player has a 3.2″ Display, one that's considerably larger than the one M0 had, and which I found to be a bit on the small side. The entire body of M2X is a bit thicker than most mini DAPs like FiiO M6. The fact that it is a bit thicker works well with its other dimensions, and I can comfortably carry it around and use it, since I have a better grip than if it was much smaller. The right side has a volume wheel which also acts as the on/off button if you push it, and the left side has the forward, backward, play/pause buttons, and the microSD slot which is protected by a little lid. The microSD slot supports microSD cards up to 2 TB, so you can take your entire library of music with you, and with M2X supporting Tidal as well, you don't have to worry if you're into Streaming recently, it will still do an amazing job. On the bottom of M2X you can find the USB Type-C port, the 2.5mm Balanced output, and the 3.5mm Single Ended output.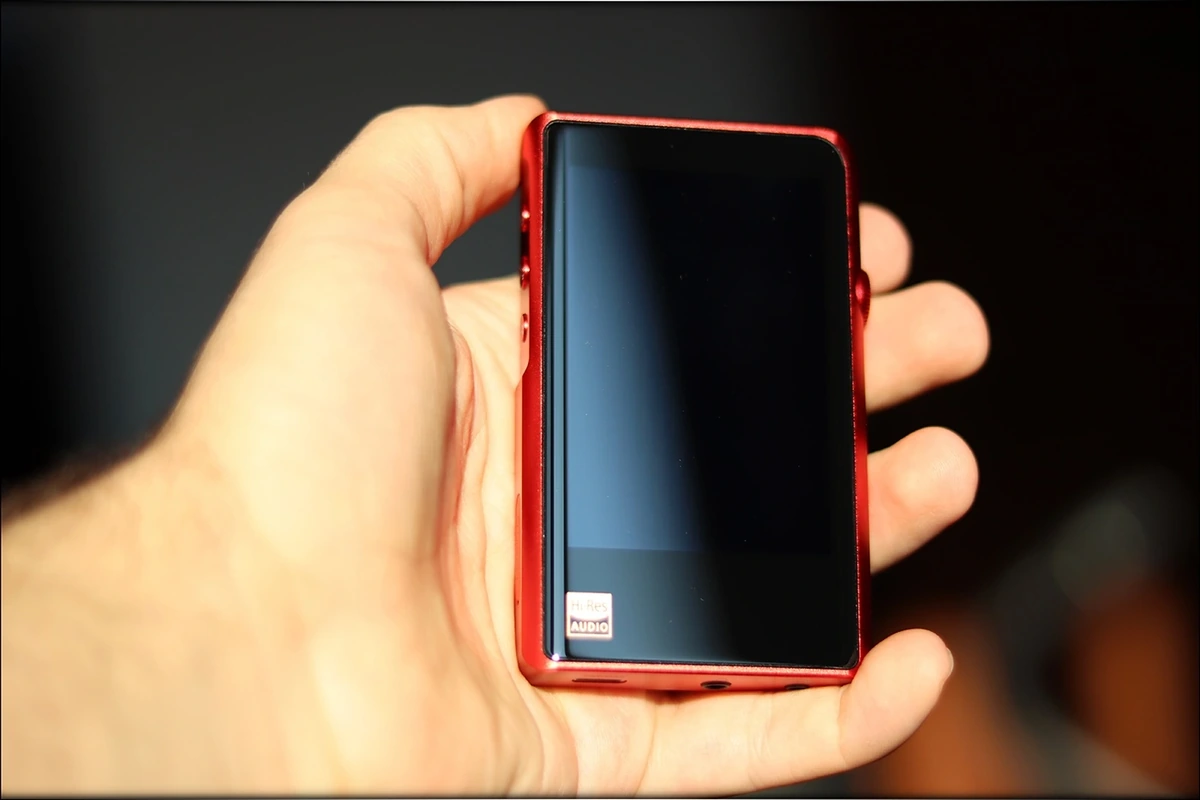 Although Shanling includes a case with their M2X, I didn't feel the need to use it, but you should always have some kind of protector on both the front and the back, as even a small pebble that's made of a durity higher than the glass on the display could scratch or shatter it (this applies to every single portable device out there). 
Since I have M0 around, I can say for sure that M2X is better made and it works better with my hands, and although the shape and ergonomics of M2X look similar to M0, M2X is actually much closer in design and sonic architecture to their M5S, having a single AK4490EN DAC chip, and an OPA1612 Filter, with dual AD8397 OP-AMPs. 

The power output from the Single Ended output is not quite that high, being rated at 180mW into a 16 OHM impedance, which will be enough for IEMs and most portable headphones, but it isn't quite enough for larger headphones and for hard-to-drive ones, like HIFIMAN Sundara, for example. On the other hand, there is no hissing, and there is no noise coming from the single ended output, and even with IEMs like Campfire Atlas, I can hear none. The Balanced output doesn't offer much better driving power either, being rated at 212mW at 16 OHM, and M2X is generally made for IEMs rather than headphones. 

The OS or operating system on M2X is named MTouch, and it is pretty smooth and intuitive, having given me almost zero bugs so far. The display on M2X is a tad pixelated, but it has plenty of color and brightness and works well for outdoors usage in bright daylight.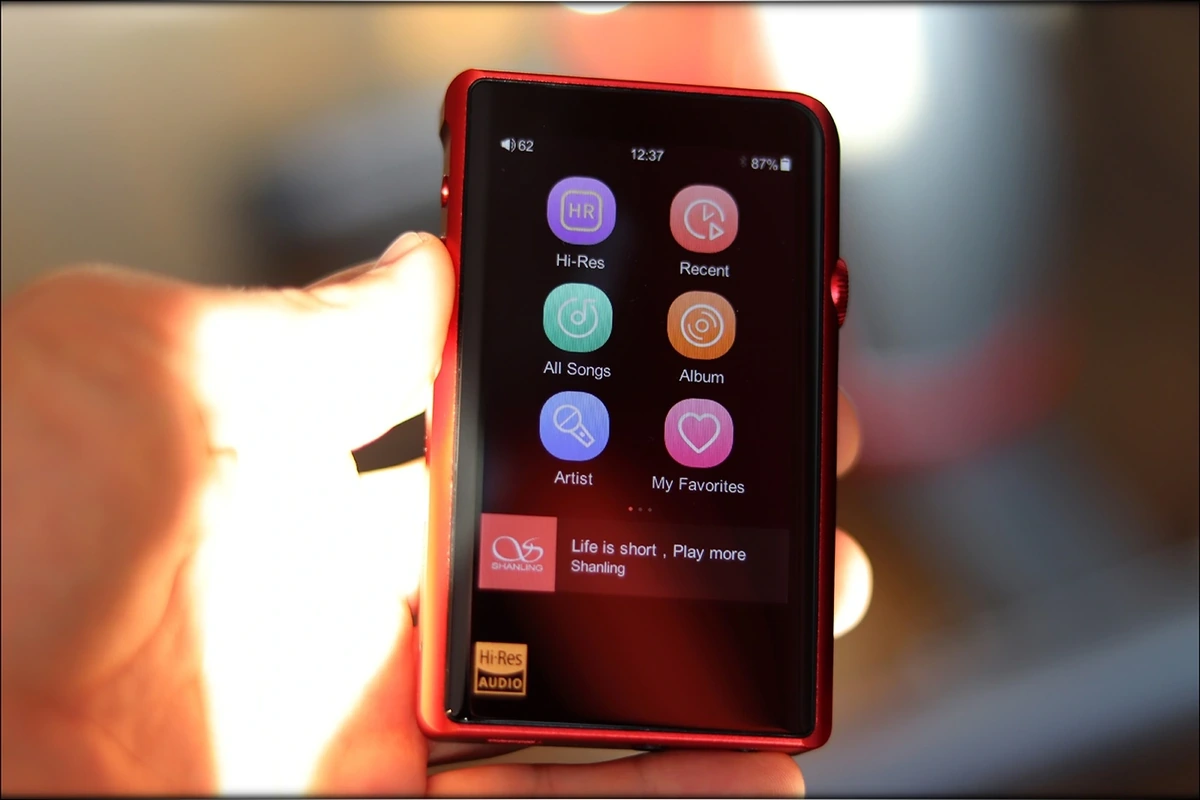 Updating the music library on M2x takes a lot of time, even for more modest collections, but once the process is done, the player itself runs pretty smoothly and without hiccups. M2x has support for Tidal, which is the main Streaming app it supports, but it also has support for Airplay and Bluetooth, so you don't have to worry that it won't be connected enough. 
Another interesting point about M2X is the USB DAC support, which means that you can use it as your main sound card, but you'd have to keep in mind that you're mainly going to use it with IEMs rather than headphones. 

Overall, M2X is a feature-rich DAP from Shanling, which supports Tidal, is very ergonomic, and has a good build quality, and a smooth OS, along with AirPlay and Bluetooth making it a really good choice as a portable DAP. 



Sound Quality

The sound of M2X has been a subject of discussion ever since it has been launched, as it has been critically acclaimed for its sonic performance, and although it is small and mainly drives IEMs and very portable headphones, the way it does drive them has impressed lots to this date.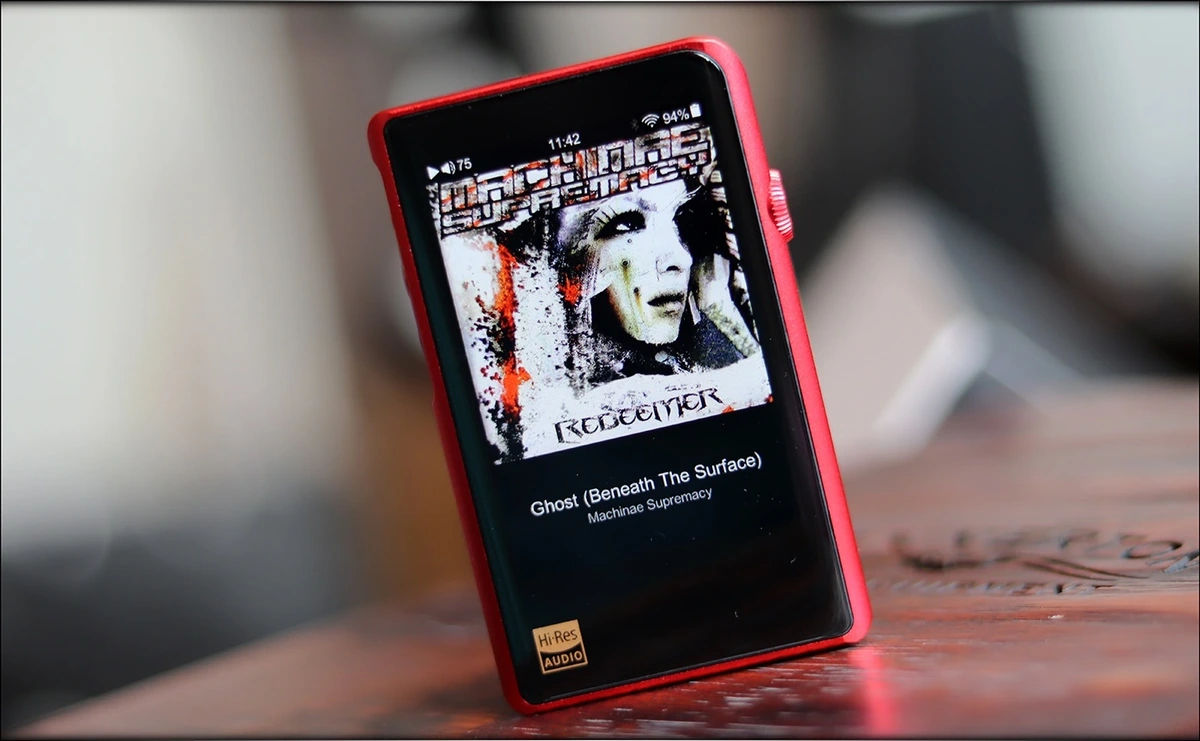 The sound can be described as mostly neutral, but very punchy, having a slightly brighter tonality than what I'd call dead neutral with a strong taste for detail, also having a very sweet midrange, and a pretty fair amount of bass depth and impact. 

The bass is one of the least focus points with M2X, and it is generally quick and punchy, and it has good punch, but it doesn't make itself remarked by anything else, compared to some of the warmer DAPs, even like M0. On the other hand, the depth and control are really good even for a DAP in its price range, and you never feel the bass lacking unless you're a basshead, situation in which you can add some more bass using the EQ function Shanling provided. 

The midrange is where the magic starts, as M2X has a very sweet-sounding mid, and although it isn't exactly the kind of midrange that's warm or thick, the upper midrange / lower treble enhancement results in a more rich and harmonic tuning for guitars and female voices, which makes basically everything sweeter and more enjoyable when played through M2X. The soundstage is prety large, and also comes through as holographic, especially when compared to other about 200 USD priced DAPs, which tend to be more flat and less wide. This being said, the stage of M2X is more wide than it is deep. 

The treble of M2X is a unique mix of awesome, as it is a bit splashy, which I enjoy, but which also has good extension and a good amount of air / clarity. On the other hand, the treble doesn't have sibilance or harshness and for most useful purposes, it is a pretty grain-free DAP, making it pretty easy to pair with a multitude of IEMs, and to sound good with a large number of musical styles. 



Portable Usage

M2X is smaller than a large DAP like DX220, but it still is larger than M0 from the same company, or M6 from FiiO, both of which could be considered better for portability, if size alone was an important concern for you. 



On the other hand, having Bluetooth, Tidal and Airplay on a single DAP makes M2X pretty darn sweet for a portable DAP, and although it won't have the power to drive Audeze's large headphones and most hard-to-drive headphones, it is capable of driving pretty much every IEM under the sun, making it a good portable device. 

Furthermore, it is ergonomic, has a good battery life of about 8 hours, which is the same as every DAP in Today's market, at least considering its technical abilities and features. With zero EMI or interferences, and with good brightness for its display, M2X is made to outdoors usage and you'll be able to take it as your trusty companion in your travels. 



Select Pairings

For the pairings part of this review, I have chosen TheCustomArt Fibae Black, FiiO FA7 and Dita Twins Fealty all of which are pretty amazing in their own right and which will put M2X to test and prove its worth. The trick to getting the best out of M2X is to pair it with warmer, thicker and fuller sounding IEMs, as it compliments them well, and usually increases their clarity and detail, speed, and allows the details to shine through.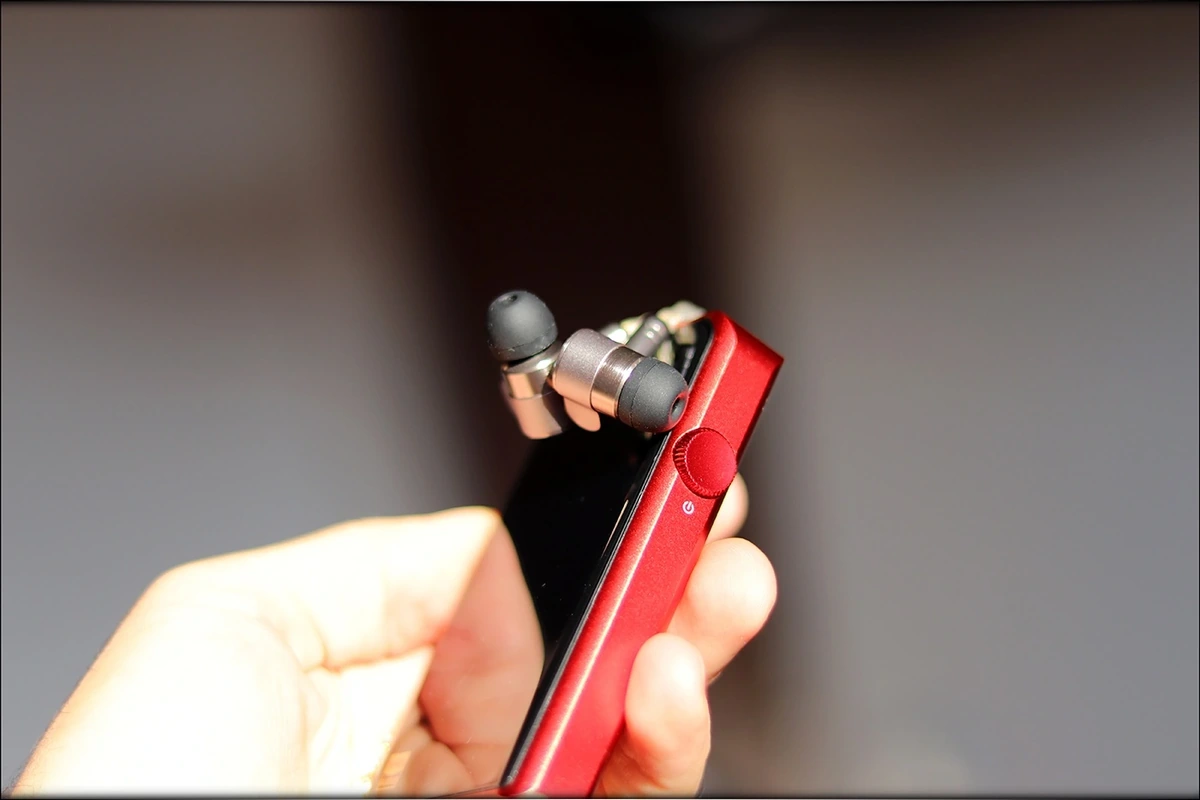 Shanling M2X + TheCustomArt Fibae Black – TheCustomArt Fibae Black is one of the IEMs I was most impressed with, not because they had an overwhelmingly complex tech behind, as they have just one BA driver, but the magic is in how they sound and how the company optimized the acoustic chamber to work best with that one BA driver. Furthermore, M2X is fully capable of driving Fibae Black, and not just drive them, but the slightly splashy top end, and the quick, controlled bass sounds quite magical from the pairing, with a more neutral tonality that is also more revealing, providing more detail and more clarity than warmer sounding DAPs. 

Shanling M2X + FiiO FA7 – FiiO FA7 was, as I named it, a magical one-trick-pony, because it had a very beautiful bass, with a thicker, warmer and fuller overall sound. Here, M2X again works very well, as it enhances the soundstage of FA7, increases the amount of speed they have, along with the overall perceived dynamics. 

Shanling M2X + Dita Fealty – Dita Fealty is a proper flagship through and through and M2X is just the right DAP to pair with them. It is one of the least expensive DAPs that has the proper power and punch to drive them, and it gives them an enormous soundstage, it gives them a punchy and clear sound, but it keeps their musical midrange, while adding some sparkle up top, balancing their signature to be one of the most enjoyable ever heard. 



Comparisons

The main competitors and comparison devices that I chosen to stack against M2X are FiiO M7, FiiO M6, and xDuoo X20. All of those have their own thing going on for them, but all of them are nevertheless amazing in their own right for their price point.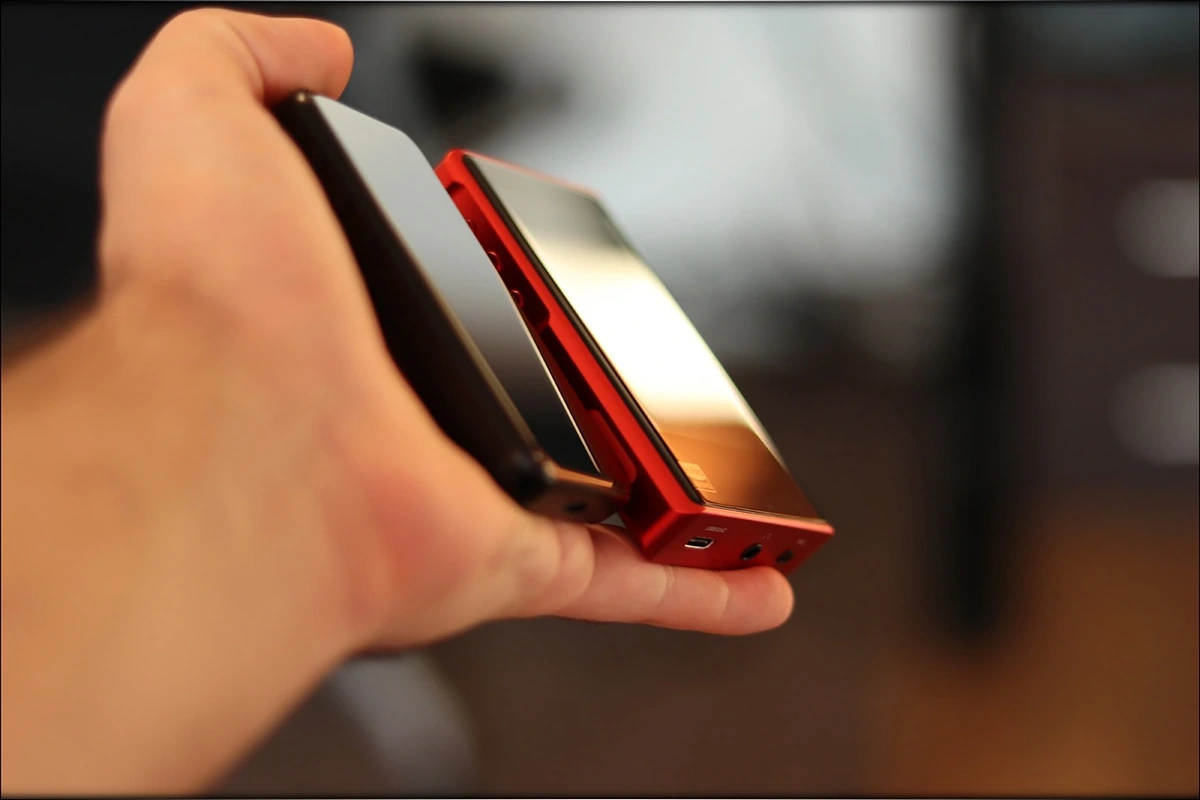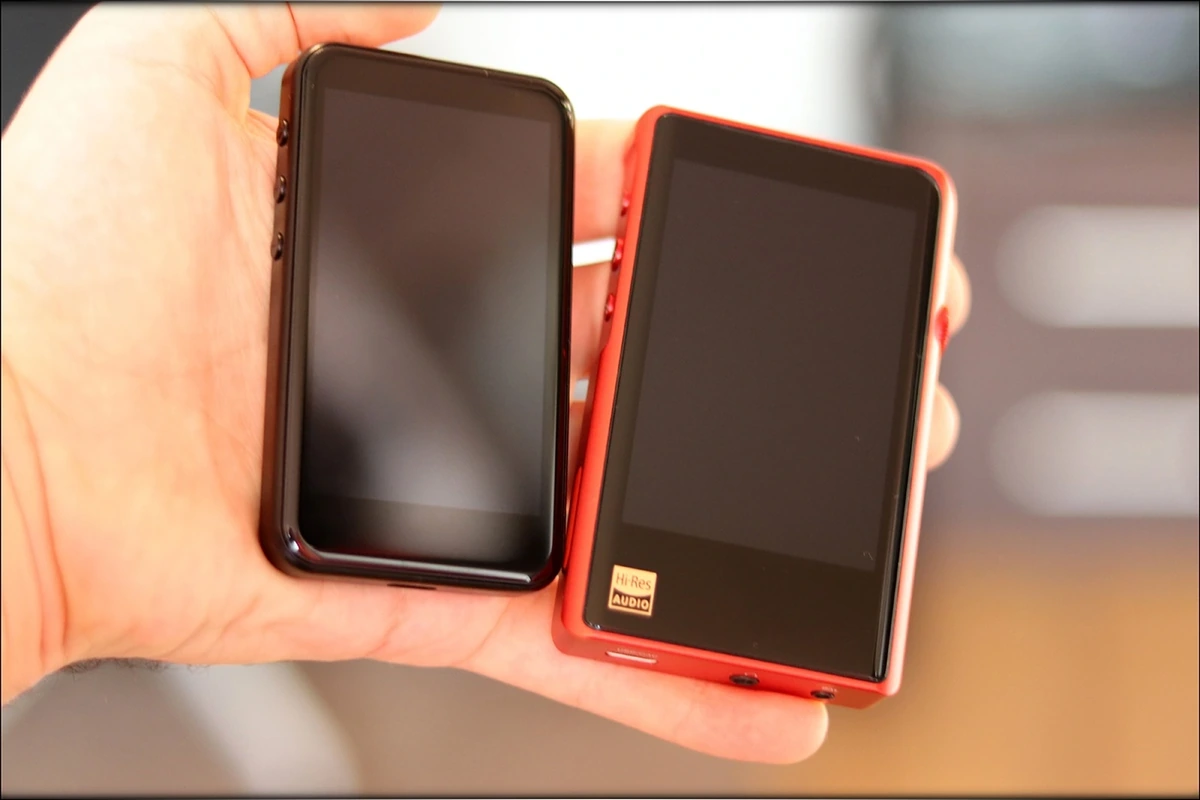 Shanling M2X vs FiiO M7 (220USD vs 200 USD) – When thinking of what DAPs M2X compares well to, it came to me that FiiO's M7 is priced more or less at the same price point, and that it had a pretty similar feature set, so I felt the need to include it in the comparison list. Starting with the package, they are similar, but as soon as we get to the build and especially ergonomics, they are quite different, with M2X being quite a bit more ergonomic and enjoyable to hold in hand, but also thicker, with M7 having more battery life and both having LDAC support. The sound of M7 is generally smoother, with M2X having more texture, M2X has a softer sub-bass, but has better overall definition in the midrange, more texture, and a more splashy top end. The driving power is similar, give or take, so you will be driving similar IEMs and headphones with both, but M7 has that FM Radio feature, which M2X doesn't have. On the other hand, the soundstage is wider on M2X, and has better instrument separation. 

Shanling M2X vs FiiO M6 (220 USD vs 150 USD) – FiiO M6 is much more similar to M2X in terms of ergonomics, shape and design than M7 was, as where M7 was a bit edgy and had sharp corners, M6 is rounded and has better design. In terms of the package, the two are similar, and so are they in terms of apps supported and overall UI smoothness. The sound has a bit more punch and impact on M2X, and the control and overall driving power is better, so you have something to gain by investing more in M2X, but if shape and size are the most important factors to you, M6 is smaller, easier to carry around, and it is a more portable device. 

Shanling M2X vs xDuoo X20 (220 USD vs 200 USD) – xDuoo X20 is one of the few DAPs that is similar in size to M2X and not actually smaller or more portable. M2X is actually a bit more ergonomic thanks to its rounded edges and smoother transitions between each part, but X20 is similarly solid. One large difference you'll notice between them after using both is that X20 has a button-only layout, while M2X is based on a touchscreen. This is a huge factor in deciding between them, as you either go with a touchscreen or with a button-only design. The sound is stronger out of X20, with considerably more driving power, more punch and more control, but in my experience it is more refined on M2X, at least a bit, and with IEMs, M2X seems to have more depth and a more holographic presentation. 



Value and Conclusion

The price point of Shanling M2X, of about 220 USD is a pretty pocket-friendly one, so it inherently has good value for the build quality and the features it offers, but if you should take into account what features it has and what you need it for, as M2X is mainly made for driving IEMs rather than driving full sized headphones, and if you needed a DAP for driving headphones, maybe something like X20 from xDuoo would make a better value. 



The package of M2X is pretty good, and besides the high quality Type-C USB Cable, you also get a cool-looking carrying case. Although not everyone will use it, since M2X has the build quality to not require it, I think it is a nice addition and many will appreciate having it, the quality being top notch, and the red vibrant color also being quite cool.  

In terms of build quality, design and ergonomics, M2X is pretty much last word when it comes to DAPS, with a glass back, but with metallic edges that give it a good grip, rounded edges that make it very ergonomic and easy to use, and with a good OS, that allows you to use Tidal and probably other streaming apps in the future, along with a good support for EQ, and after you update the media library, offering a smooth experience in browsing your music collection. 

The sonic quality is also top notch, at least if you're driving IEMs and very portable headphones and you won't feel that it struffles or that it lacks power, as it has a good punch. Good dynamics and a pretty nice slightly splashy treble, with a quick and well defined bass, and with a sweet-ish sounding midrange that compliments female voices and guitars, transforming most IEMs into a sweeter sounding version of themselves. 



At the end of this review, if you're looking for a high-quality DAP, one that doesn't cost a lot, but which is portable, one that supports microSD cards up to 2TB, and one that has access to Tidal, as well as Airplay and Bluetooth, Shanling M2X checks all points, and has a smooth OS, and a good touchscreen and ergonomic shape that make it a really easy choice for those looking for a new DAP. 
Product Link
You can always get your Shanling M2x from www.amazon.com here: https://amzn.to/3SeMozt
---
---
--- Please remember to stay safe, and always have fun while listening to music!---
 - If you have a dime to spare, and donate, to help us with electricity and work expenses, it would make my day much brighter, as it would help me improve things around the website and increase the frequency of my posts - 
---
Full Playlist used for this review
We listened to more songs than those named in this playlist, but those are excellent for identifying a sonic signature.  PRaT, Texturization, Detail, Resolution, Dynamics, Impact, and overall tonality are all revealed by those songs. We recommend trying most of the songs from this playlist, especially if you're searching for new music!
https://www.youtube.com/playlist?list=PL_cjBXGmwSHSdGcwuc_bKbBDGHL4QvYBu
--- Contact Us ---






---
---