Back On Top – FiiO M9 Player Review
FiiO M9 is the current midrange DAP (Digital Audio Player) from FiiO, with more, even better DAPs from the M line announced to be released soon. With a very good price point of just 300 USD, it has good competition with similar abilities, like iBasso DX120, Shanling M2X, Cayin N5ii and a few others, which will give it a run for its money. 
Introduction

FiiO has been showcasing the new M Players line, with a more consumer-centered approach, rather than the pure audiophile approach that the X line had back in the day. I always loved X5-2, and always wanted a more simplistic upgrade from it, but X5-3 was considerably different from X5-2, and never fully satisfied my needs, being just too different, with a really specific tuning that couldn't be called quite as universal. The new M line from FiiO has been quite different, with a smaller physical size, but with, once again, a very good sonic quality, along with some bells and whistles that many have been calling for, including support for Roon and Streaming Services, AirPlay, and Tidal. 

It should be noted that I have absolutely no affiliation with FiiO, I am not receiving any incentive for this review or to sweeten things out. This review is not sponsored nor has been paid for by FiiO or anyone else. I'd like to thank FiiO for providing the sample for the review. The sample was provided along with FiiO's request for an honest and unbiased review. This review reflects my personal experience with FiiO M9. Every opinion expressed is mine and I stand by it, the purpose of this review is to help those interested in FiiO M9 find their next music companion.
Product Link
You can get FiiO M9 from www.amazon.com here: https://www.amazon.com/FiiO-Resolution-Lossless-Bluetooth-Support/dp/B07HRHJX9N/
Packaging

First things first, let's get the packaging out of the way: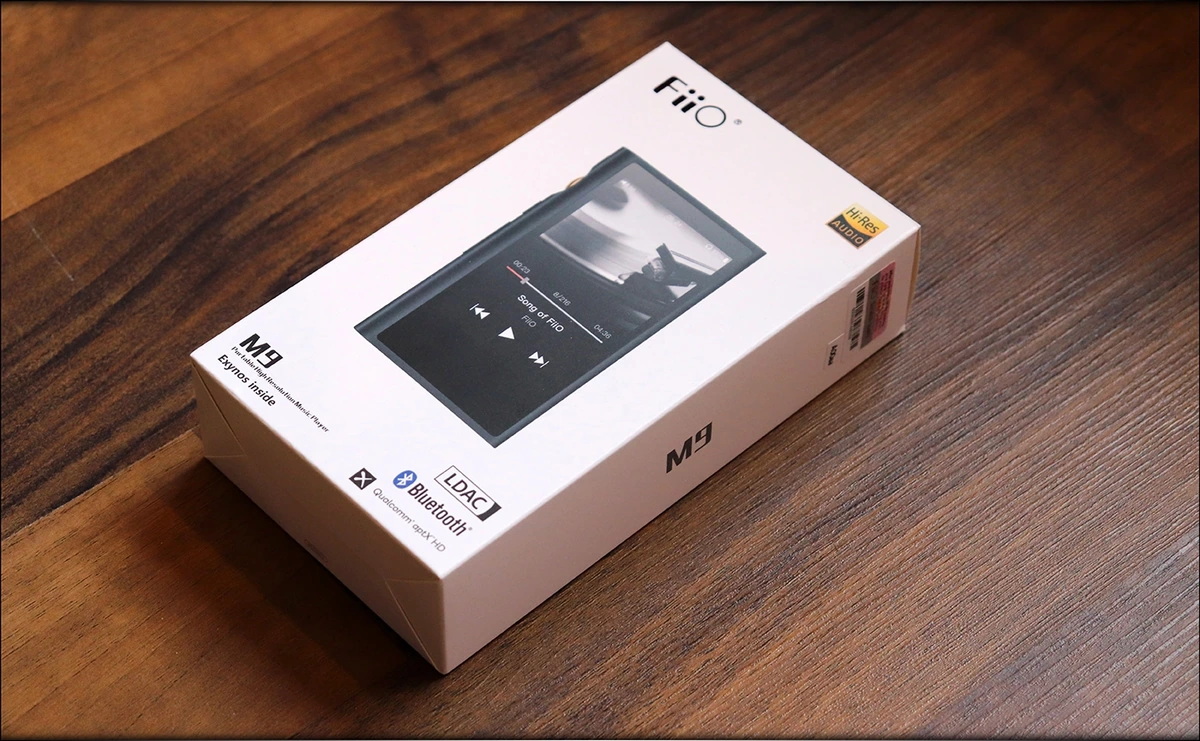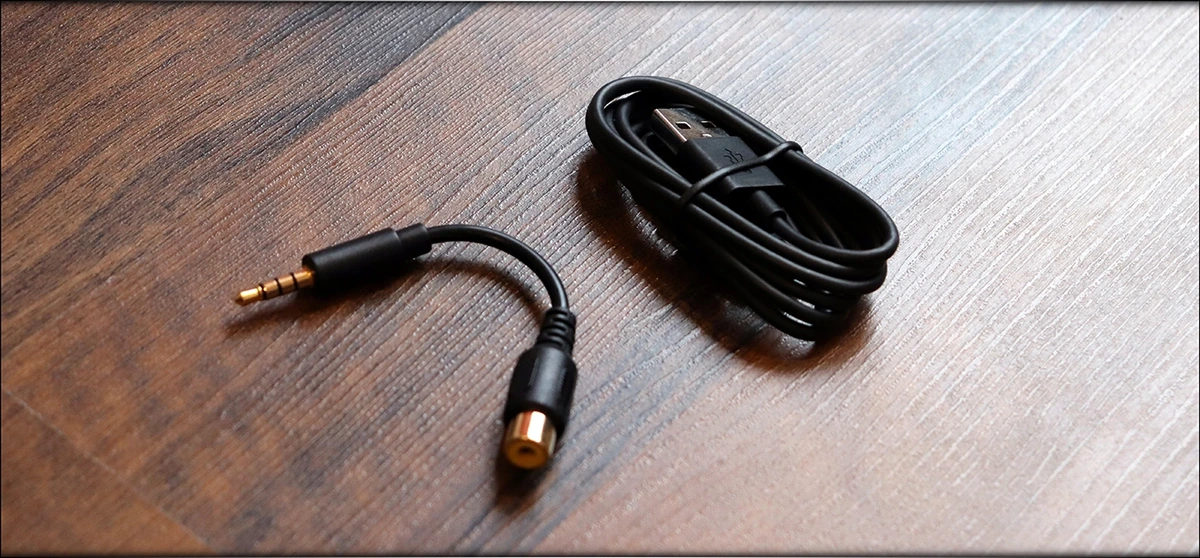 Oh, how much I love the fact that we're back to the audiophile world with M9. Having a Coax cable, and a silicone case included in the package feels refreshing, and you can consider M9 to be a really interesting transport for this price, if say, you're rocking a Chord Mojo, or a Chord Hugo2, or even an iFi xDSD, or a FiiO Q5, and if you were looking for a high-quality transport. 

There is a glass display protector applied from the factory, and with the large display, that is surely welcome. 

There is also a high-quality USB cable included in the package, for using M9 as a USB DAC. 

Although some folks may have desired a leather case as well, 300 USD, M9 comes with everything you'd need to take full advantage to it, and is in line with what other DAPs in a similar price come with. 
Build Quality/Aesthetics/UI/Firmware

Starting with the build quality, FiiO M9 is fully made of metal, reminding me of what X5-2 felt like, although M9 is thinner, and taller. M9 has one rounded edge, and one sharp edge, which looks amazing in person, but which could be quite uncomfortable for those who'd want to hold it in such a way that the corners come straight in their hand. To be honest, FiiO M3K, FiiO M6, and even Shanling M2X are all a bit more ergonomic than M9 in person, especially because of that sharp edge that really cuts into my hand.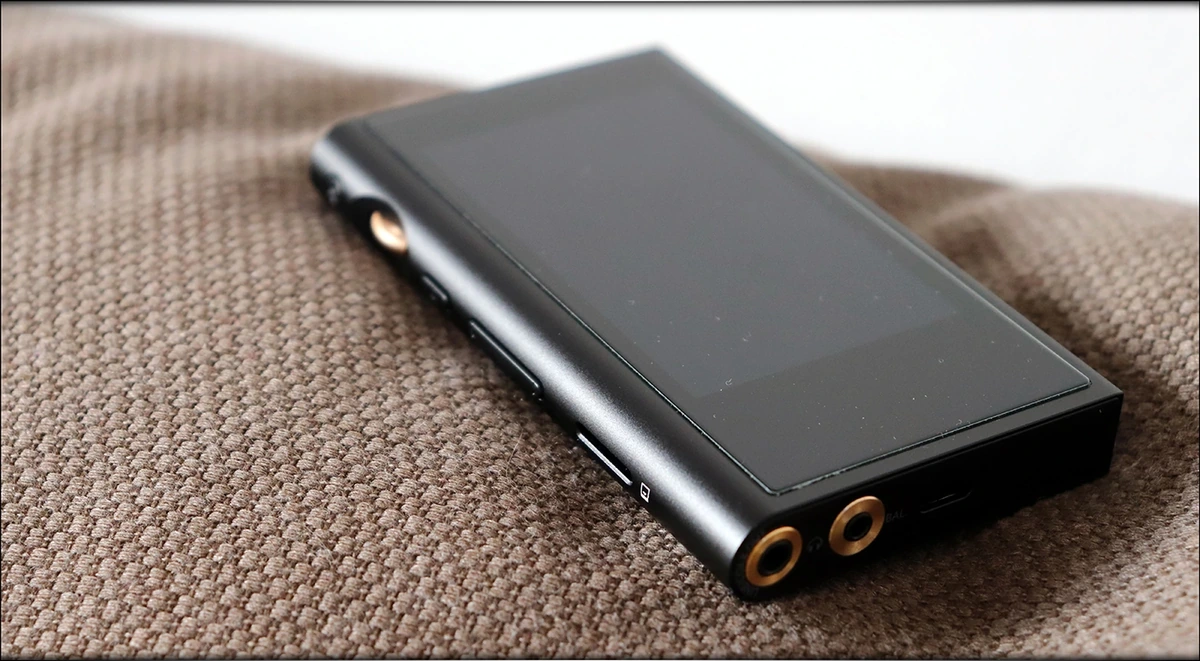 M9 has a similar display to FiiO M7, which I reviewed before, but this time, M9 has better brightness, and a more easy to read display, along with a more warm color tone on M9, which, compared to M7, makes M7's display look cold and blueish, while M9's is warmer and more pleasing to watch. Compared to M7, M9 has a similar display size of 3.2″, with a pixel density of 292ppi. 
Overall, the Player is extremely responsive and I could easily use M9 as my main daily driver as a Player, it reacts quick to the touch, and all menus are nicely responsive, but FiiO M9 also makes a point from implementing dual DACs, AK4990EN this time around, which can also be found on X5-3 and X3-3, being able to decode DSD64. The CPU inside M9 is much faster this time around, compared to other FiiO Players, as M9 uses an Exynos 7270 from Samsung, which is plenty fast for a Player. 
There are other worthy features to mention with M9, like Type-C USB Port, Bluetooth LDAC output abilities, and even a balanced 2.5mm output. 

FiiO implemented physical controls right below the volume wheel of M9, all of which can be found on the left side of the player, and you have the power button, the volume wheel, a play/pause button, and the forward / backward buttons. The volume wheel works really nicely, with smooth adjustments, no random pops, and it features clicks, every time the volume is changed. 



The touchscreen of M9 is extremely responsive, and M9 features the typical Android drop-down menu, so you don't need to swipe up from the bottom with M9 as part of its control scheme. 
One fun way to use FiiO M9 is in remote mode since it has bi-directional bluetooth, also called FiiO Link in the Player app, which is similar to Hiby Link. You can control M9 from your smartphone, the way you can do with Hiby devices, and you can throw M9 in a pocket or a backpack and rely only on your smartphone for music control. 

The battery on M9 is plenty, with an upgrade from M7, this time M9 using a 2350mAh battery, instead of the 1800 mAh battery found on M7. This being said, M9 has less battery life than M7, around 10 hours of Single Ended, and 9 Hours for Balanced. Since FiiO M9 has a rather large power rating of about 220mW in a 32 OHM load, the usage of a more economic Exynos 7270 is welcome, as it keeps the battery life as large as possible. I noticed that the actual battery life is rather close to the 10 hours quoted by FiiO, although I'd say about 8 and a half or so is more fair, if you're using really high volumes, max brightness, and FLAC files, all of which are very realistic usage scenarios (at least for me). Charging time is about 2 hours on a 5 Volts / 2A power supply (pretty standard for most headphones), and you also get an amazing 45 days of sleep, which is huge, compared to the X1-2 which had just 15 days. 

The DAC on M9 is to be praised, as it is the same DAC as found on Q5 and X5-3, although if you heard both X5-3, and Q5, you'd know that the DAC has less of an impact on the final sound than the implementation of that DAC (basically Q5 has a much more neutral sound than X5-3, which was extremely smooth).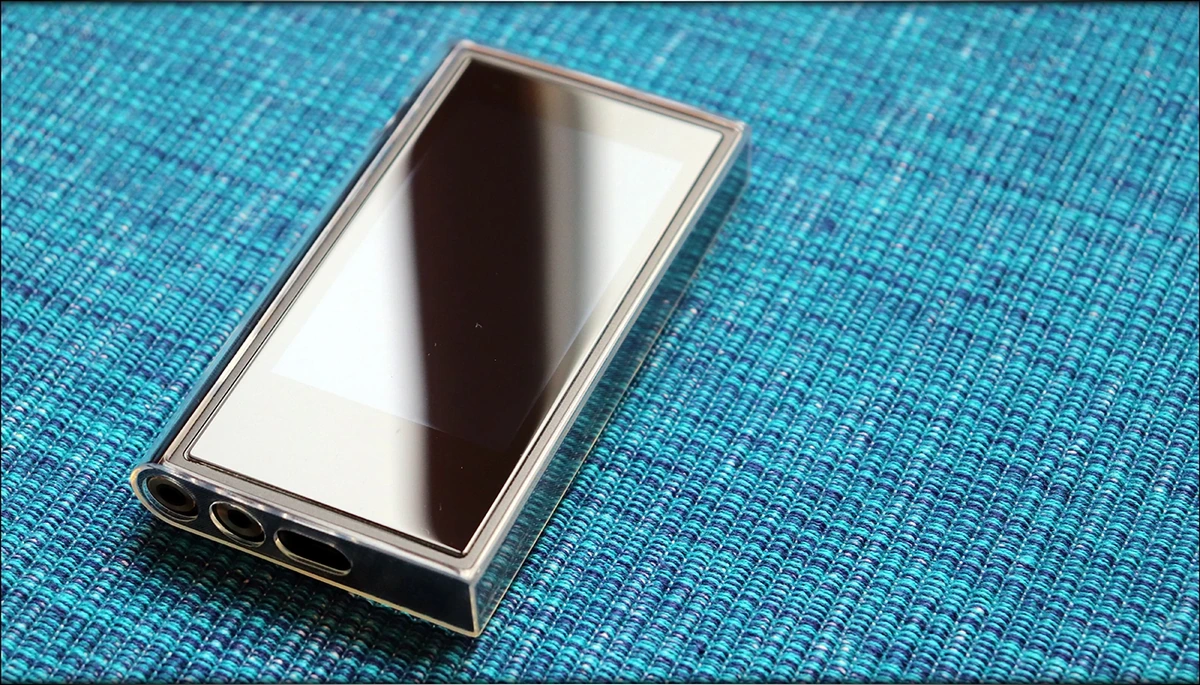 The maximum power rating for M9 is about 170 mW in a 32 OHM load, in Single Ended mode, and about 220 mW in Balanced mode. The amplification stage is powered by OPA 1611 and OPTA 1622 from Texas Instruments, both which have seen excellent implementations before. 

Since FiiO M9 relies on a more propetary software, FiiO has created a WhiteList of Apps that work with M9, which you can find here. The complete list is even longer, when you consider the apps that you can use after the FW 1.03 update: 

– FiiO Player
– File management
– Technical Support
– KKbox 
– TIDAL
– Netease Music 
– MOOV
– Spotify
– Qobuz
– Roon
– Deezer
– JOOX
– Bandcamp
– ES file manager
– Amazon Music
– Radio World
– SoundCloud
– TuneIn Radio

I can see the most essentials apps there, and with support for AirPlay as well as Roon, with support for Tidal, and Deezer, and with support for Spotify and Qobuz, you have pretty much every single popular streaming service at your fingertips. Furthermore, you also have Soundcloud, which I have been using a lot for listening to less known bands, which aren't available on Tidal. 

Combine the strong streaming support, with the good Wifi reception on M9 (at least on my review unit, which can easily stream Tidal about 10 meters away from my router), with the fact that it has one microSD slot, where you can simply slide in a 512 GB microSD card, and you have a strong device, which is so strong, that you won't be looking for an upgrade any day soon. 

Overall, FiiO M9 is a very solid device, with excellent overall build quality, an excellent display, and strong software support, the only slight inconvenience, at least for me, being that it doesn't completely smooth ergonomics, instead having the one sharp edge that I can see a bit bothersome. 



Sound Quality

FiiO M9 can be described as a very lively overall sound, slightly on the musical / euphonic side rather than dead flat or neutral, with a bit of a mid-bass emphasis and a slightly forward vocal presentation, with a fairly lean overall texture presentation, and a punchy overall sound.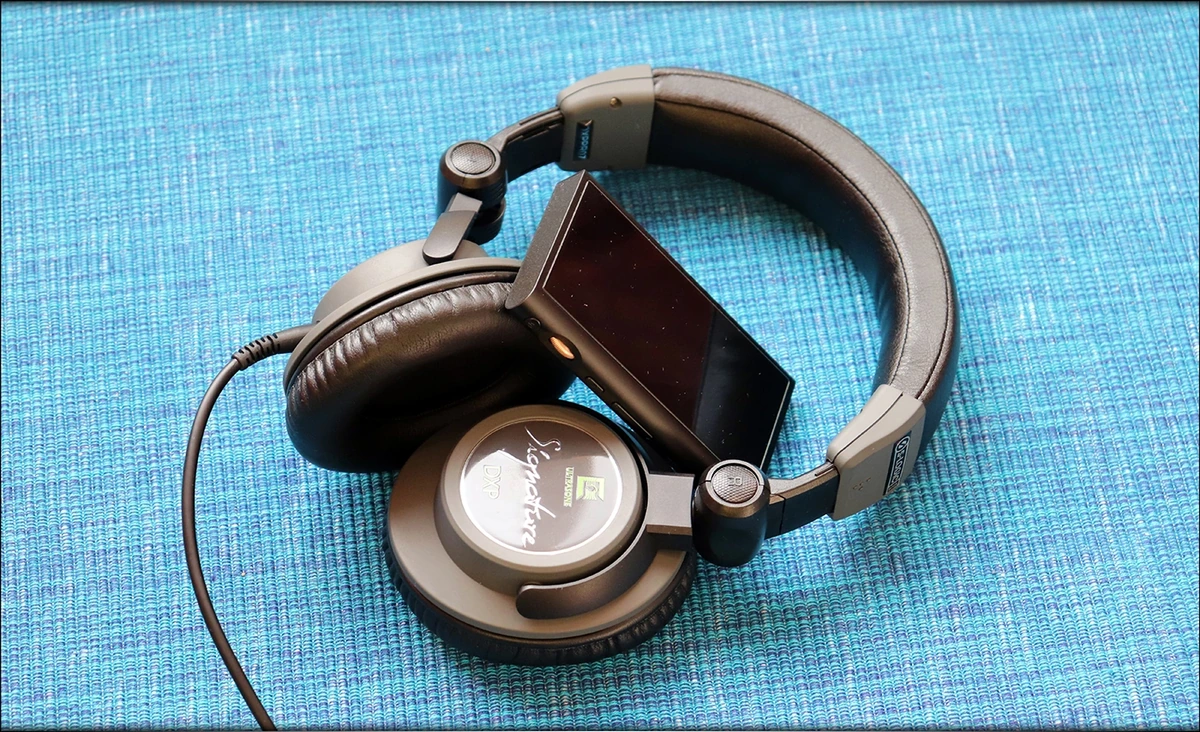 The bass is pretty neutral, although I did notice that if you're using the Balanced output, in Turbo Mode, you get a more punchy low end. The mid-bass emphasis helps a lot with very lean IEMs, and with something like IT04 from iBasso, I like the overall pairing quite a lot. The speed of the bass is natural overall, and there's no sight of struggle with M9, even in complex death metal passages, although a more tight source may do more favor to such music. 

The midrange very natural, but a touch lean in the upper midrange, which may give you a push to push the volume a touch more than you normally would, but if you're using the Balanced output in Turbo Mode, you'll find that the upper midrange becomes a touch more edgy and has a bit more sparkle, which can juice the sound really well. With FiiO's smooth and warm FH5 or FA7, you get a very good balance, while with very bright IEMs, like the UFO Ears 112, listening to them in Balanced Turbo Mode, the upper midrange may be a bit sharper than most people like. 

The treble of M9 is clean and clear, with a smooth overall texture and presentation. Besides the lower treble behaving in a similar way like the upper midrange, the higher treble is airy, and overall, I like the percussion presentation of M9, which is pretty punchy and edgy, cymbal crashes having a good amount of sparkle and energy, with bands like Infant Annihilator having just the right amount of impact to deliver their intended blow. For slower and leaner music, this energy is still fairly welcome, and overall FiiO M9 paints a pretty honest and fair landscape.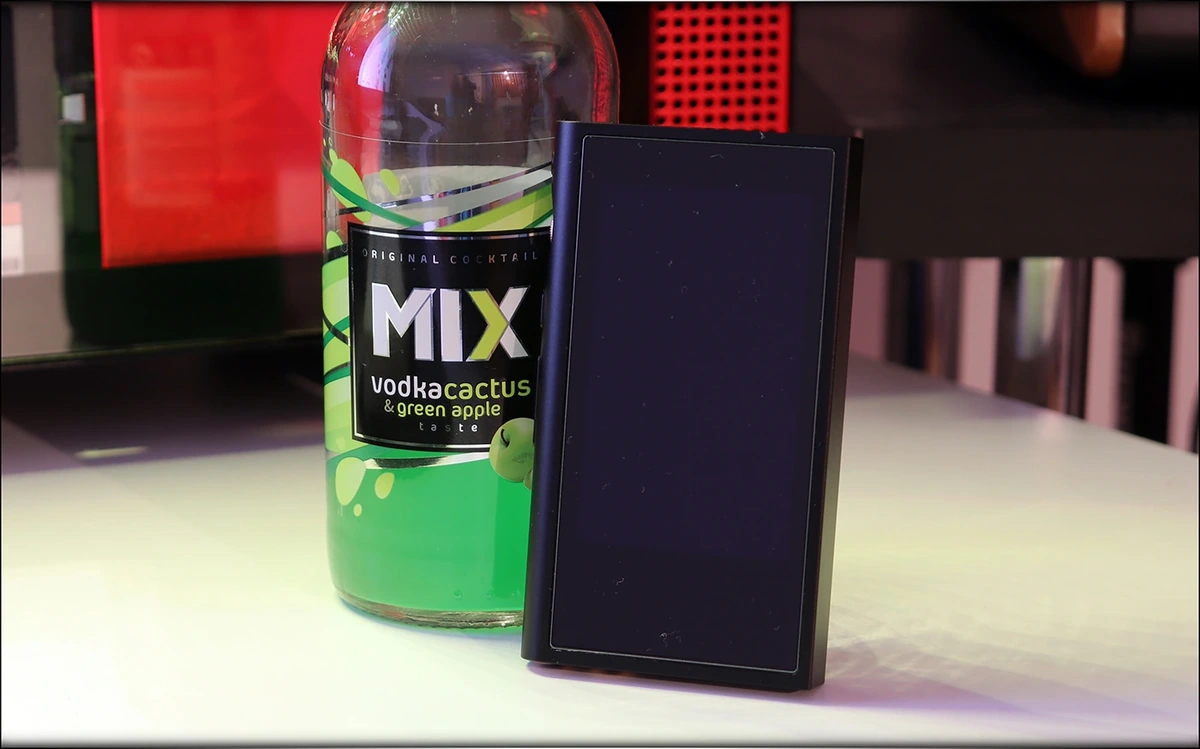 The soundstage of M9 is fairly wide, but voices and especially the upper midrange and the lower treble are a touch closer to the listener, with the upper top end being a touch less in amount than the rest of the sound. Overall, FiiO went with a more safe and natural overall tuning for M9, and they didn't go for an overly warm or an overly polite signature, but it isn't very intimate and congested, rather being natural. 



Portable Usage

The portable usage of M9 is pretty much excellent, with great support for the most widely used apps, excellent overall battery life, and a fairly ergonomic shape.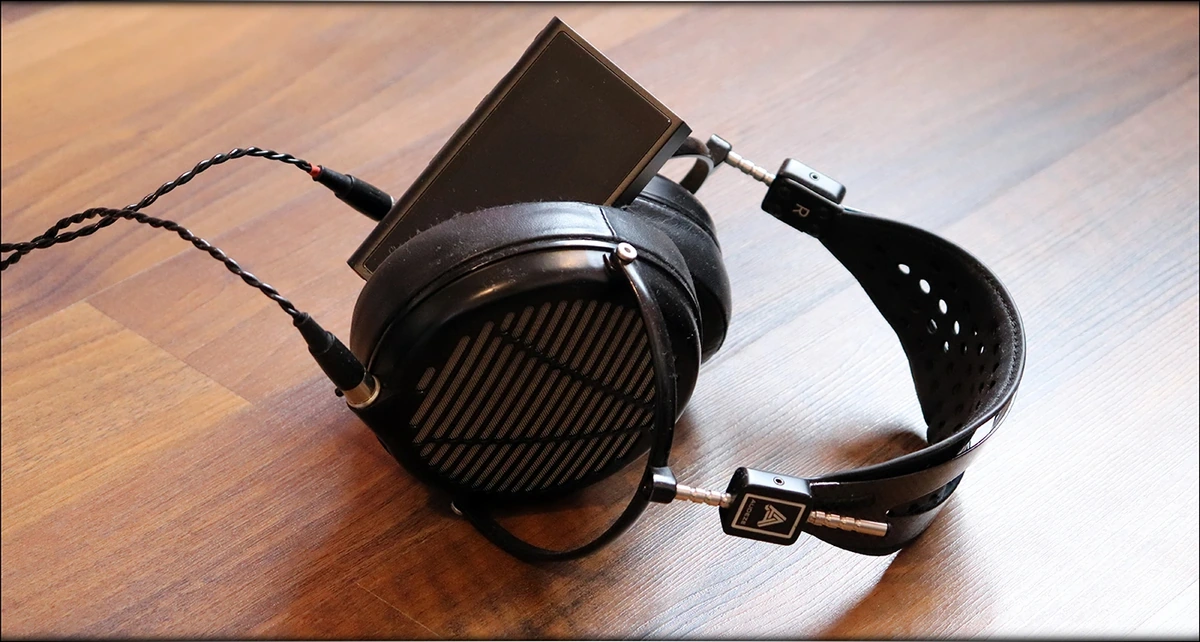 Even if the shape of M9 isn't exactly your cup of tea, it still manages to gain points here, by having a silicone case included in the package, so if the sharp edge was physically too sharp to be comfortable for you, you can always strap on that silicone case and have a really good experience with M9. 

Now, here comes the fun part, M9 doesn't have any kind of noise and hiss on the Single Ended. There, even with Campfire Atlas, which is fairly sensitive to hiss, you won't hear anything. But M9 does have hiss on the balanced output, with very sensitive IEMs. Now, I don't really notice it since I tend to listen fairly loud, but if you listen really quiet, you may notice it. It is also audible while there is no music playing. 



Where M7 was pretty reserved to driving IEMs as its forte, M9 doesn't have such issues, and I could happily drive Headphones like Ultrasone Signature DXP, HIFIMAN Sundara, and even high-end IEMs like HIFIMAN RE800 Silver or Dita Fidelity with M9. 

Combined with the fact that you have AirPlay, and FiiO Link, along with a two-way Bluetooth remote, the portable usage of M9 is just excellent, and it shows that FiiO can truly design a modern DAP with modern abilities. 



Select Pairings

Considering that FiiO M9 has a rather specific tuning, with a more punchy yet lean in textures upper midrange, I found that I liked it paired best with FiiO's own FH5 IEMs, Beyerdynamic Xelento, and Acoustune HS1650CU. It also did an amazing job with headphones like Ultrasone Signature DXP, but I feel most people would be looking to use M9 with IEMs rather than large headphones, so I'll focus on those pairings.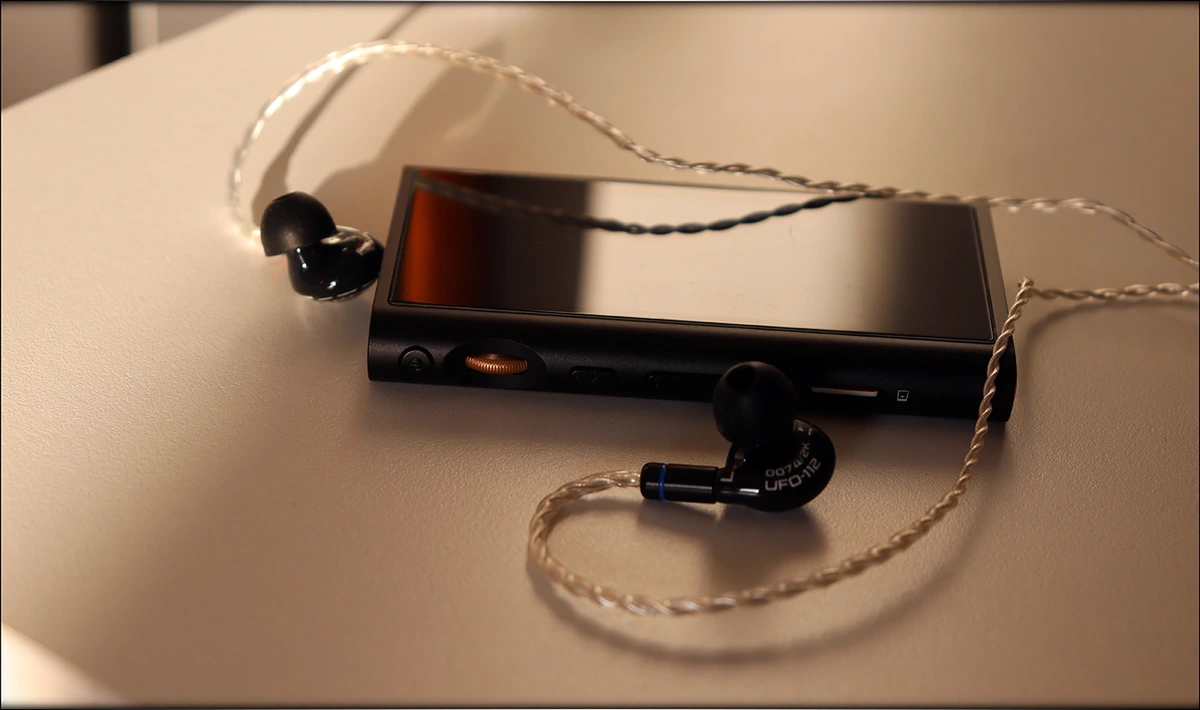 FiiO M9 + FiiO FH5 – Full FiiO Pairings always put a smile on my face, and FH5 is not the only one that does this, but F9Pro and FA7 also pair really nicely with M9, but the best part when pairing M9 with FH5 is if you're using them in balanced mode, and in Turbo mode, as FH5 is usually a smooth and lean IEM, but it gets more energy from M9's more pushy upper midrange in this mode, leading to a more lively and natural overall signature.

FiiO M9 + Beyerdynamic Xelento – Beyerdynamic Xelento is another IEM that can really take advantage of FiiO M9's more forward upper midrange / lower treble, as Xelento is a touch too smooth and lean in the upper midrange, and in the treble in general, so using M9 in Turbo Mode and Balanced Mode with Xelento will provide a really good overall result, giving them a touch more sparkle, and keeping their bass more in check, as the increase in upper mids and lower highs makes Xelento sound more even and balanced. 

FiiO M9 + Acoustune HS 1650CU – Acoustune HS 1650 CU doesn't really require quite that much from the source to sound good, so you can totally use M9 in Single Ended mode with HS 1650CU, and you'll have a truly interesting overall signature, which is both lively, and full, deep and sparkly, wide, yet with the voices close enough to not feel distant. Overall, this pairing sounds extremely natural and clean, clear, engaging and fun. 



Comparisons

FiiO has a lot of competition, but the most significant devices it has to stand up to, in the 300 USD price range, at this moment, are FiiO's own M7, iBasso DX120, and Cayin N5ii (which is now sold as N5iiS, but has the same sound).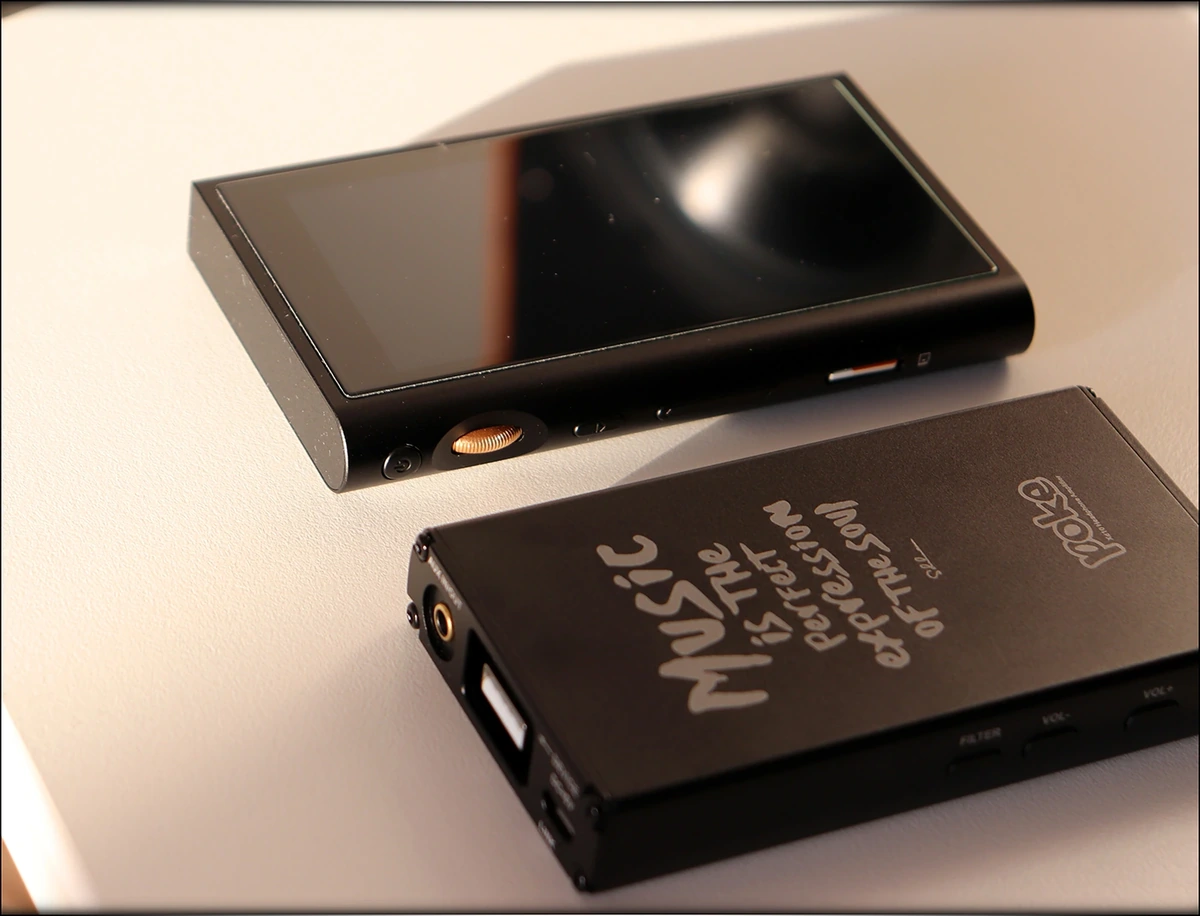 FiiO M9 vs iBasso DX120 – Starting with the hardest to beat, FiiO M9 and DX120 are pretty different beasts through and through. The packages are similar, but the build are different, with M9 having a smaller body, but with DX120 having better overall ergonomics. This being said, DX120 has two microSD slots, and it is clearly better if you're going to be using music files from your library. If you want streaming, Airplay, or such features, M9 is the only choice from those two, as DX120 is really geared towards the more classical usage scenario crowd rather than the Streaming one. The sonic performance is more vivid, more detailed, more punchy and more natural on DX120, with better textures M9 has a slightly more spicy top end, but once again, you really need to use your own music collection to be able to use DX120, where you can use pretty much anything when using M9, including Tidal, Roon, or even Spotify. 

FiiO M9 vs Cayin N5ii – Cayin N5ii is a more fair competitor for M9, because it has a more similar feature set, like Streaming abilities, but Cayin N5ii does not support Airplay, while FiiO M9 does. The display on M9 is much better than the one on the original N5ii, although it seems that the N5iiS uses an upgraded display that should be at least on level with M9. The volume wheel on N5ii is more fancy and feels more satisfying than the one on M9. The overall user experience is similar between the two, and both seem to be fairly stable with the latest updates, although N5ii is powered by Hiby and their decisions regarding the updates, where M9 is supported by FiiO which seems to be getting a better and better track record nowadays, with a huge whitelist of apps for M9. N5ii has 32 GB of onboard memory, along with OTG abilities, while M9 has only 2 GB of internal memory and no OTG abilities. The sound is more lively and vivid on N5ii, with more overall instrument separation and a more engaging edge, although M9 gains a touch more if you're looking for a more lean texture, and for a more sparkly upper midrange / lower treble. Overall, between the two, the original N5ii is a bit less expensive than M9, but you'd have to deal with the sub-par display, which is blueish, has a very clear blue tint, and you'd have to deal with the display's low maximum brightness, while if you'll be looking at N5iiS, the upgraded version, you need to take into account that M9 has better price and value ratios, since N5iiS runs for as high as 500 USD, where M9 priced at 300 USD makes a more compelling offer. 

FiiO M9 vs FiiO M7 – FiiO M9 surely wins hands-down when placed against M7, in everything, from form factor, display quality, apps it works with, power delivery, the only place where you may want to consider M7 being in the battery life, where it is a bit better, and in physical size, where it is slightly smaller and lighter, although M7 isn't exactly an ultraportable DAP either, like Shanling M0 or Fiio M3K, or even FiiO M6 are. Overall, if you have a choice to make between the two, M9 is the better overall device. 



Value and Conclusion

FiiO M9 has surely been fun to review and listen to, and it has a really nice value point, being priced at 300 USD. I can't wait for FiiO M11 to come out, which will be X5-3 true successor, and maybe a successor to the highly acclaimed X5-2, but right now FiiO M9 feels like it filled a gap that FiiO really left open when they came up with X5-3, but which wasn't exactly an X5-2 successor. Now, M9, priced at 300 USD is much much more than that, with more abilities than either had before.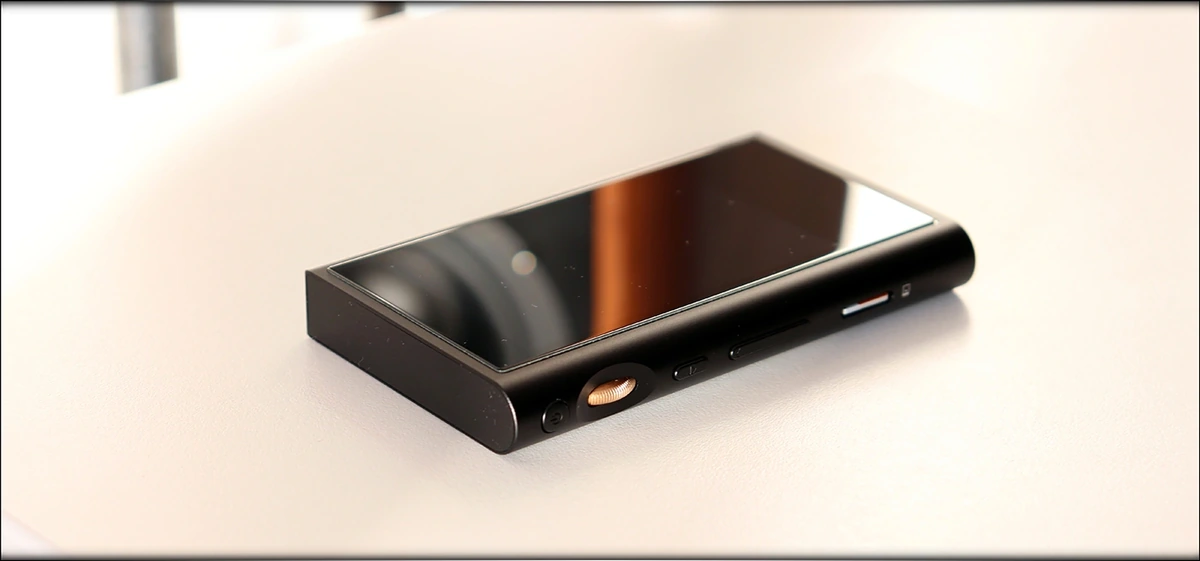 The build quality is great, with a fully metallic body, although the ergonomics are slightly hindered by the fact that it has a sharp edge that may cut into your hand. This being said, M9 sports a great battery life, has a long list of whitelisted apps that you can use to stream music, as well as a lot of abilities, including 2-way bluetooth and Airplay, both of which have became quite popular lately. 

The Sound is quite unique, lean and stress-free in the textures, with a touch of warmth added to the upper bass, and with a bit of energy added to the upper midrange and the lower treble. There's also a slight forwardness in those ranges as well, but that makes it a really sweet pair for fuller and smoother sounding IEMs or headphones, like FiiO FH5, Beyerdynamic Xelento or Acoustune HS1650 CU. 

The portability of M9 is also quite excellent, as it has no hiss on the Single Ended output, has a nice battery and sleep life, and since it has a good visibility under direct sunlight. The full metallic body and fairly good wifi signal reception also add to its portability, and so does the hardware volume wheel and the physical navigation buttons.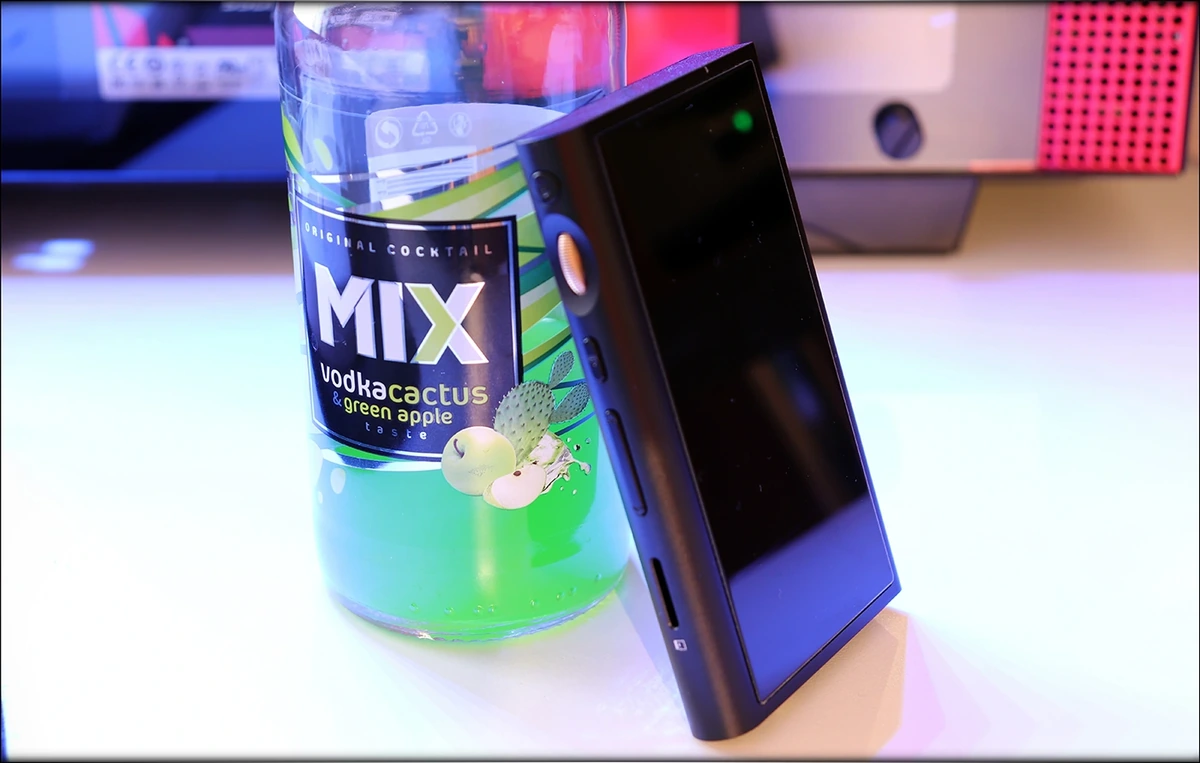 If you're looking for a new DAP in the 300 USD price range, and especially if you're looking for Streaming, AirPlay, FiiO Link, and if you have a fuller and smoother sounding IEM, like FiiO FH5, or Beyerdynamic Xelento, you should totally check out FiiO M9, as it may become your music partner for a long time from now on. 
Product Link
You can get FiiO M9 from www.amazon.com here: https://www.amazon.com/FiiO-Resolution-Lossless-Bluetooth-Support/dp/B07HRHJX9N/
---
--- Please remember to stay safe, and always have fun while listening to music!---
 - If you have a dime to spare, please donate, and help us! It would make the day brighter for me and my wife- 
---
Full Playlist used for this review
We listened to more songs than those named in this playlist, but those are excellent for identifying a sonic signature.  I recommend trying most of the songs from this playlist, especially if you're searching for new music! The playlists are different for Spotify, Tidal and Youtube, and based on the songs I enjoy and are available on each!
https://www.youtube.com/playlist?list=PL_cjBXGmwSHSdGcwuc_bKbBDGHL4QvYBu
https://open.spotify.com/playlist/5J3oloz8Riy9LxEGenOjQ0?si=979ba4f082414be7
https://tidal.com/browse/playlist/330fd544-8e5b-4839-bd35-676b2edbb3d5
--- Contact Us ---





---