Final Audio B1 In-Ear Monitors (IEMs) Review – Warm, Dynamic, Fun
Today's review will focus on the most expensive of Final Audio's IEM Current Lineup, The B1. This is the warmer, more fun and dynamic of the trio, and also the most expensive one, priced at 700 USD. This makes it a direct competitor for Dunu DK-4001, Lime Ears Model X, and Acoustune HS1650CU, being priced in a very heated segment, that has a lot to offer already. How this Hybrid Design IEM will hold up to the competition, and what are the best portables to pair it up with, are two questions I will be exploring in today's review of Final Audio B1 IEMs. 
Introduction

Final Audio is a proper company from Japan, with true morality and honor in a Japanese style. They employ the best materials, lavish quality, and a very sleek design for all their products, high-quality MMCX connectors, and although their products are pretty pricey usually, they offer good quality, and reliable support. If you were to have any issue with a Final Audio product, I am pretty sure they would offer excellent support, as long as you were within warranty time. They also offer really good extended warranty support often, and they are among the most reliable companies I know in audio. Since Final Audio is from Japan, purchasing from a local vendor, when possible, would help ensure quicker response, and a quicker solution to any problem you could face. 

It should be noted that I have absolutely no affiliation with Final Audio, I am not receiving any incentive for this review or to sweeten things out. I'd like to thank Final Audio for providing the sample for this review. This review reflects my personal experience with Final Audio B1. Every opinion expressed is mine and I stand by it, the purpose of this review is to help those interested in Final Audio B1 find their next music companion. 
Product Link 
You can check out and purchase Final Audio B1 from www.amazon.com here: https://www.amazon.com/Final-Isolating-Headphones-Earphones-Balanced/dp/B07VC9XZBL/
Packaging

First things first, let's get the packaging out of the way: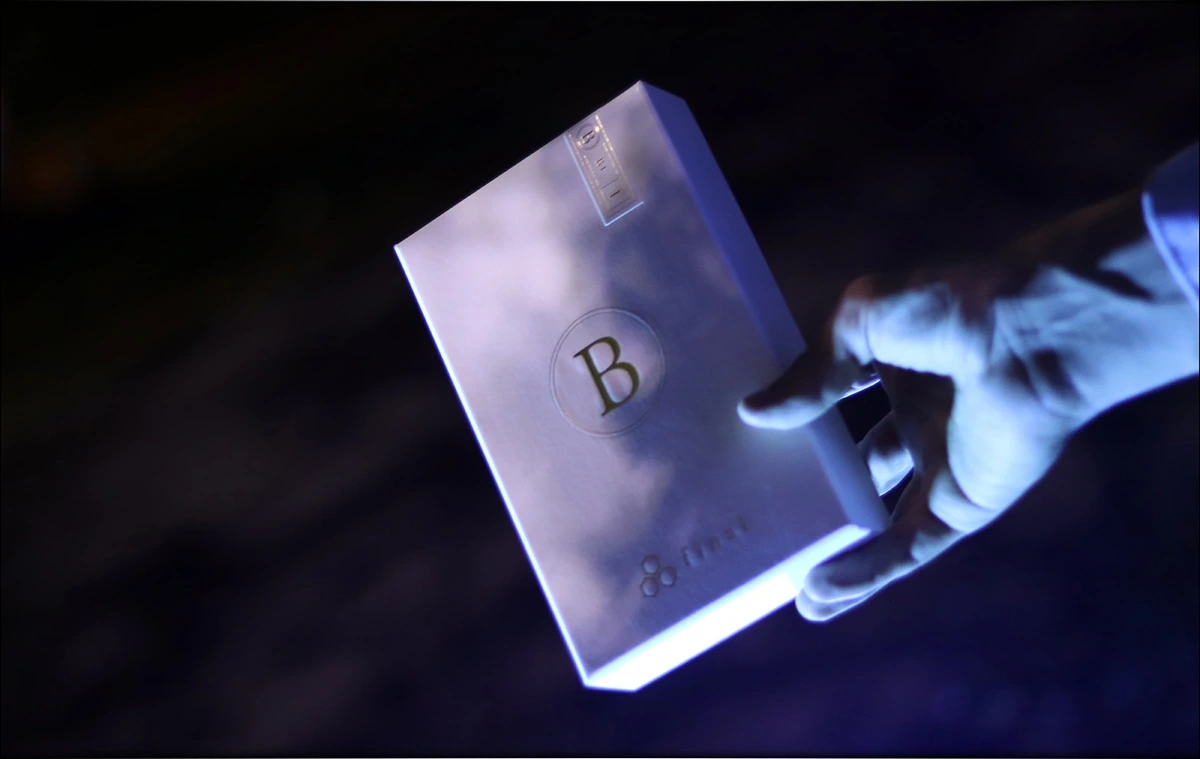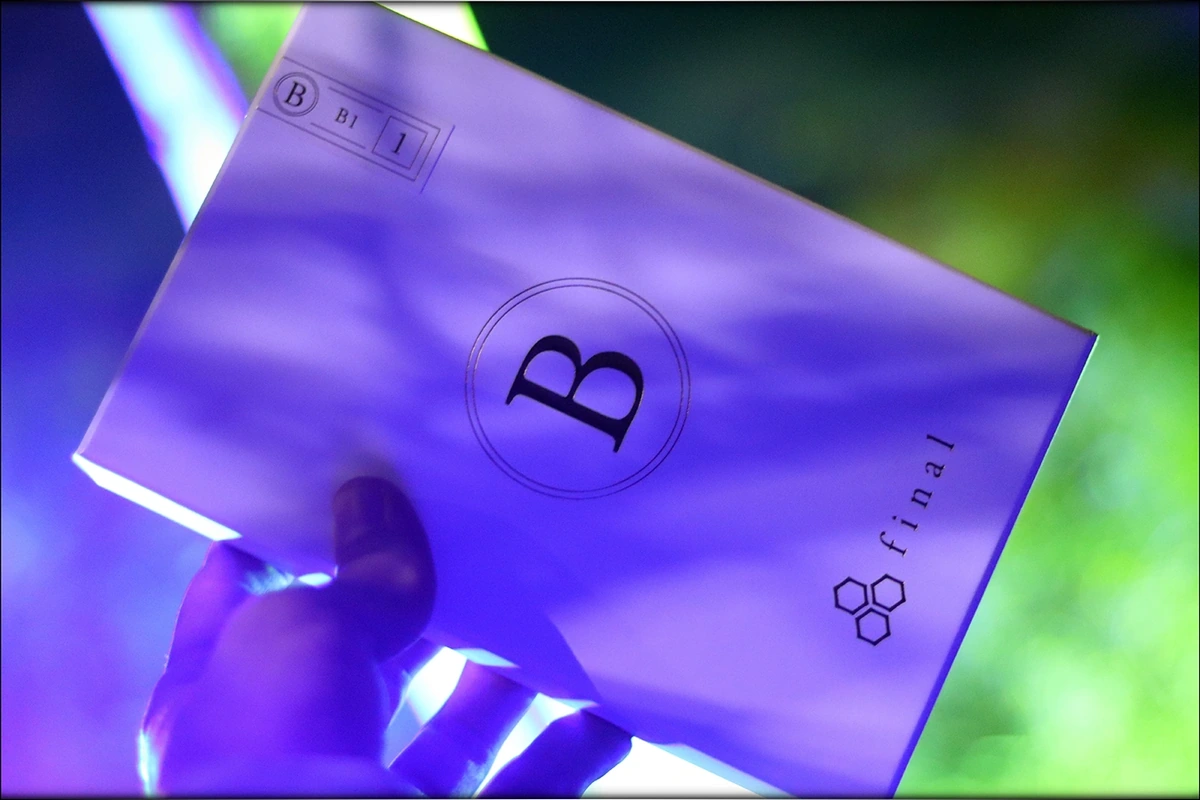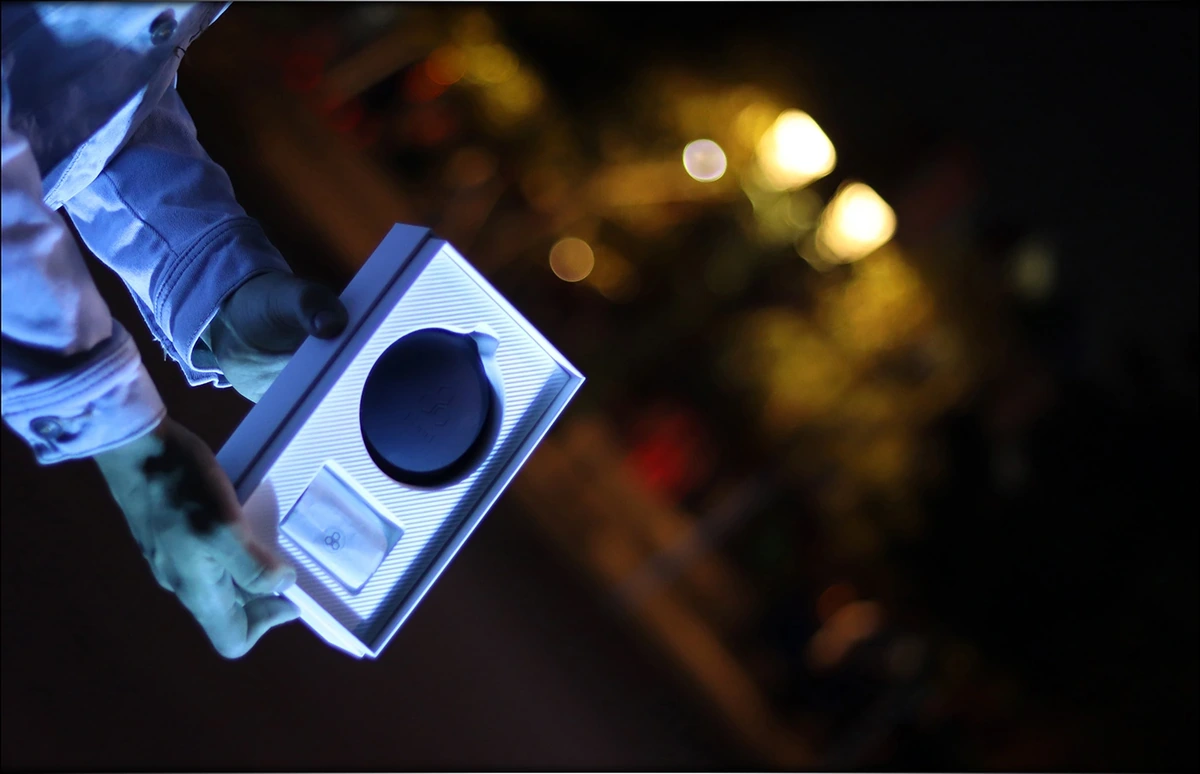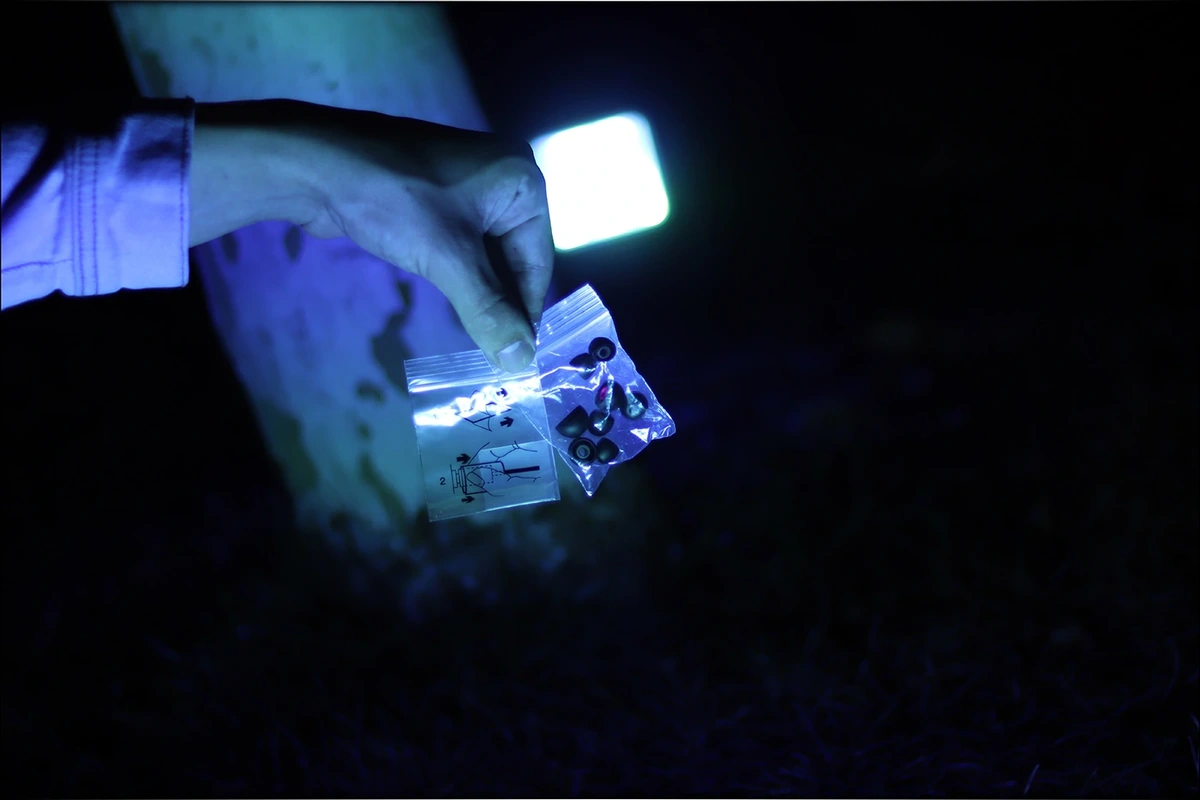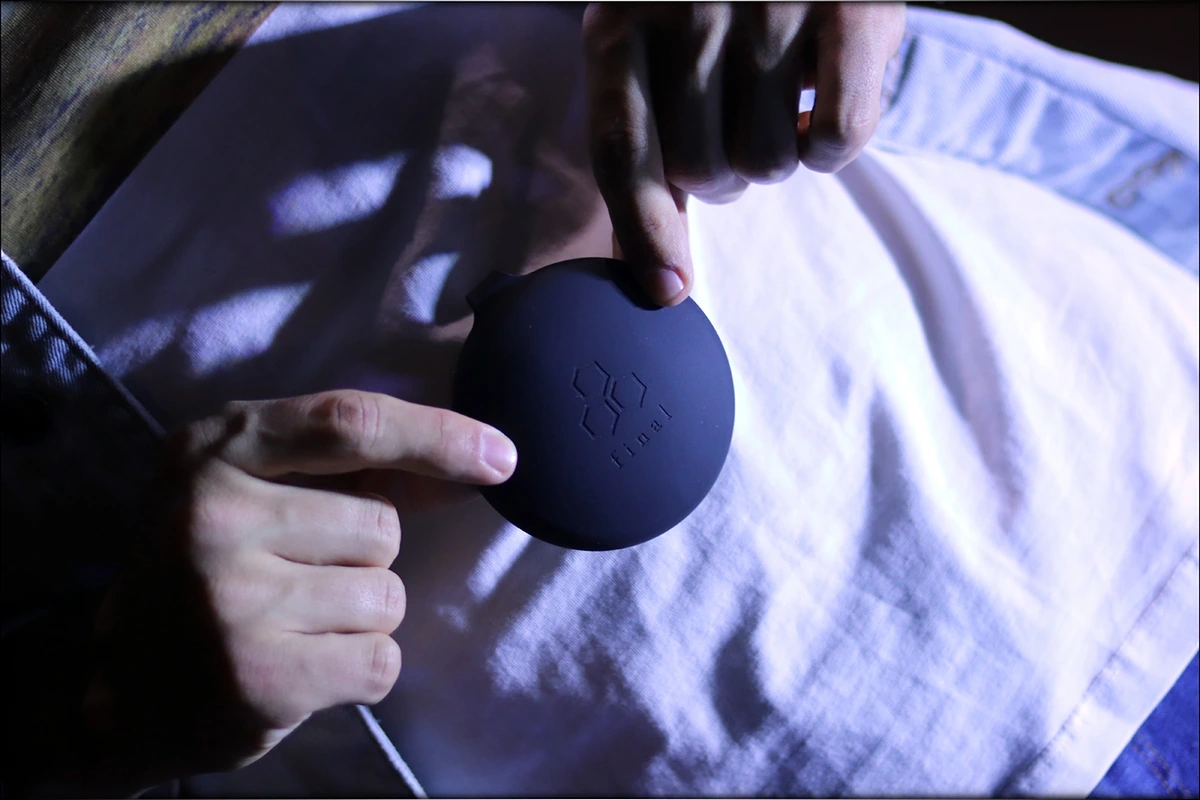 Final packaging is always pretty simple and basic, and even from the days of Final E5000 and E4000, it was always pretty basic. This doesn't mean that it is disappointing, and although the package contains mostly the basics, it has them presented in a very Japanese way, with a cool paper cut out, in which you can find the accessory pouch, and the rubber carrying case. 

This is one of the things that you may actually not be so enthusiastic about, but B1 has the same accessory set as the entry-level B2 and B3, so you won't get much more with B1, which is the high-end model from the series. 

If anything were to be my main complaint, it would be that the package of B1, B2 and B3 are all the same, and since this is the review of the high-end model, this is the best place to complain about it. Another complaint I have is that the series naming does not make much sense for most Europeans, and the series go like B1 > B3 > B2. 
Technical Specifications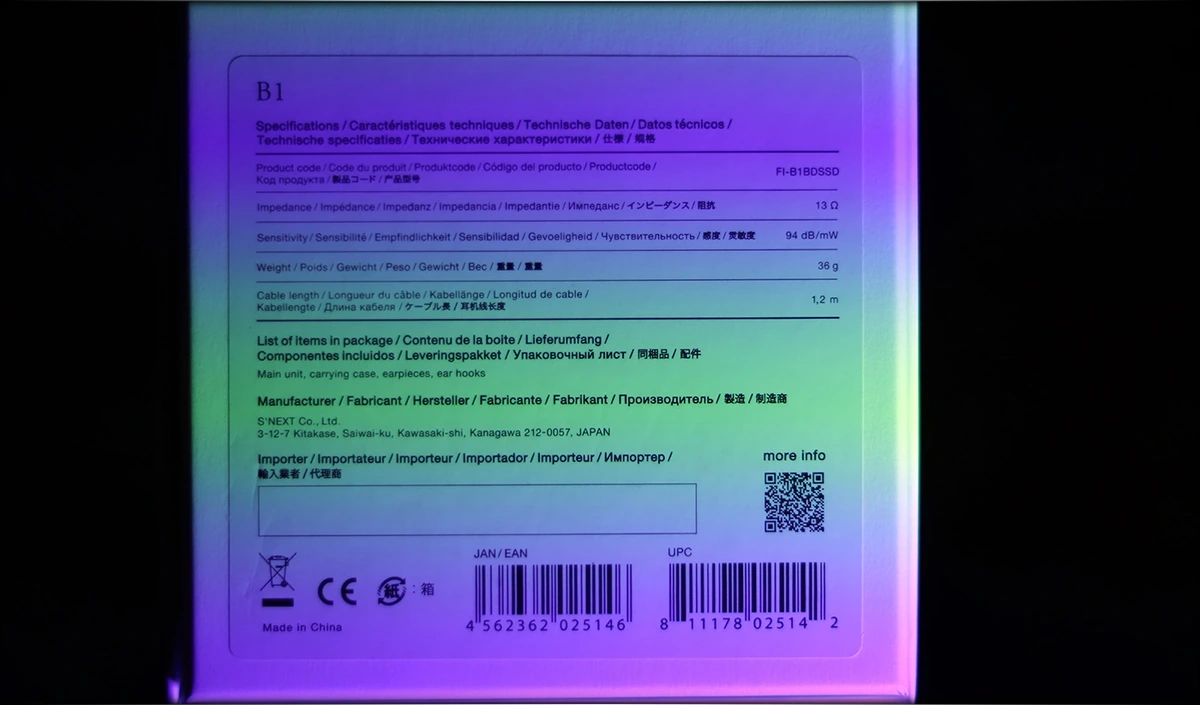 Build Quality/Aesthetics/Fit/Comfort

The copper shell of B1, and the beautiful aesthetics really are worth the trouble, and I feel it is one of the most beautiful things I have ever seen when holding it in my hands. It looks and feels like it is made of gold, and although it looks very scratch-prone, it actually held up to my photo shots and to my general usage throughout the past few weeks. 

The cable is slightly hard, it isn't the softest cable around, but it is very practical, and it feels very trustworthy. The cable has no microphonic noise, and it is an OFC, or Oxygen-Free Copper Silver Coated Cable. The IEMs also have high-quality MMCX connectors, and the entire thing feels very high-end.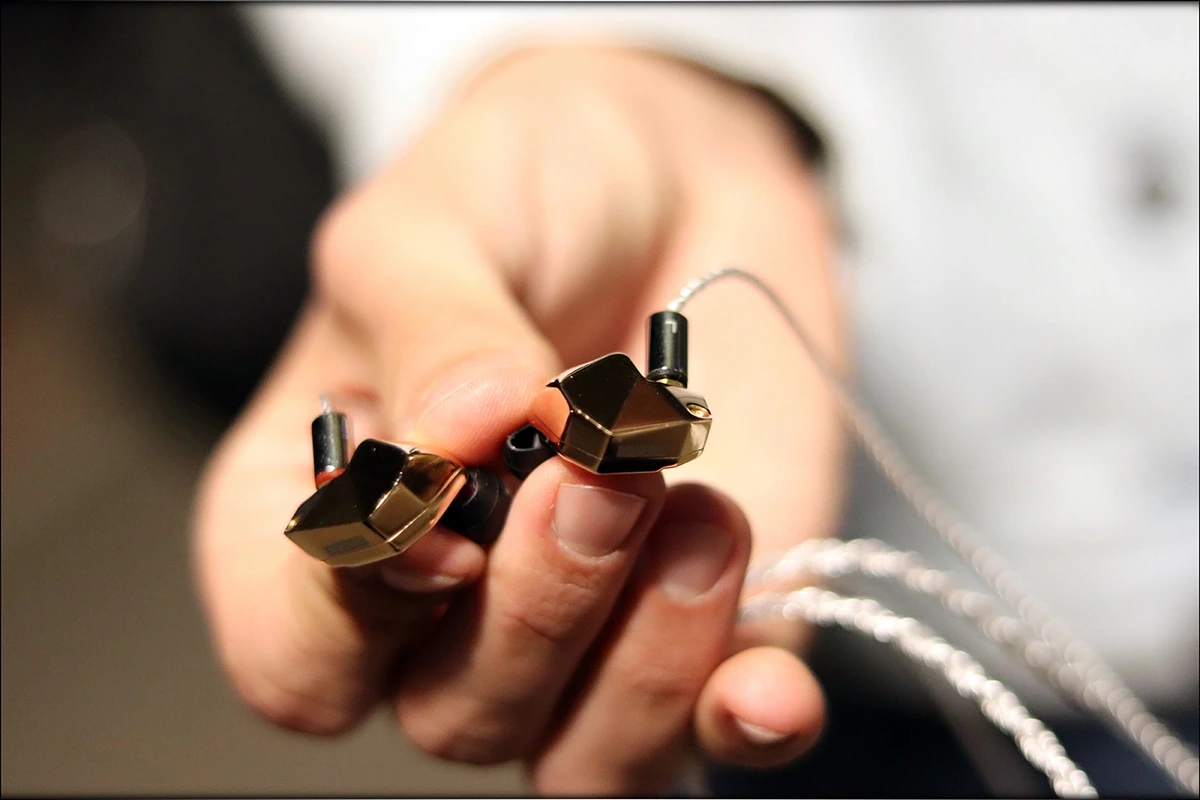 For the best fit and comfort, Final Audio employs Final Audio Tips with their IEMs, and if you ever used those, you probably know that those are some of the best quality tips in the world. Other large and well-known audio companies also employ the tips from Final, even Campfire employing them for their Atlas IEMs. In a few words, the tips are even better than Spinfit sonically, and offer the same degree of comfort and passive noise isolation. Speaking of which, Final B1 isolates very well from the outside noise, so well that I would happily use them for a concert, as the artist. 

The comfort is pretty much heaven, and although the design seems to be angular, the inner part of the IEM is smooth, and the comfort, at least for my ears has been one of the best I've had with an IEM, and this easily places Final B1 in my top ten most comfortable IEMs.

The design inside the IEM is a hybrid, 1 Dynamic Driver + 1 BA Driver, but if you're wondering if you should have more drivers for the price, we need to keep in mind that it is the quality of the driver that matters, not the number of drivers. There are IEMs that have 10 BA drivers for less than 100 USD, like the KZ AS10, which costs 55 USD, and there are flagship IEMs that have just one dynamic driver, like HIFIMAN RE2000 Gold, which costed 2000 USD at launch, so don't worry about the number of drivers, but about the sonic quality and the overall quality of the IEM. 

Overall, all connectors, all parts, and everything about B1 screams high-quality, well-built and it is actually a very comfortable IEM. 



Sound Quality

The fun part when reviewing a series of IEMs is that you'd expect them all to have something in common, and if you expected that from the Final B series, you'd be really really wrong. Those three IEMs have nothing to do with each other, and B1, B3 and B2 are very different from each other. In fact, I think that this is the magic part about them, you would be able to get the one you like the most, without having to invest the most necessarily, as, for example, I lean more towards B3 than B1 or B2, for its large soundstage and airy presentation.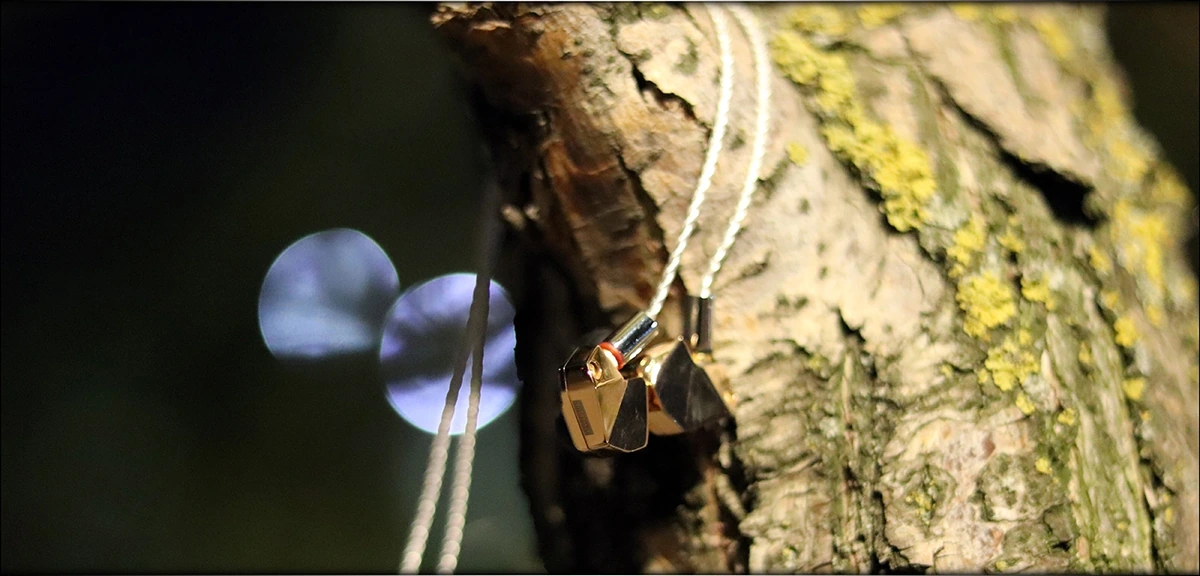 Speaking of which, B1 sounds warm, thick, bassy, impactful, dynamic, colored, sparkly at the top end, medium-sized in terms of staging, and has a very delicious vocal presentation, which will work greatly, especially if you listen to a lot of Japanese music, or female-voiced music. Final's description of B1, as if standing at the center of the stage, when listening to music, is actually quite accurate, and a good instrument separation, stereo imaging, and excellent detail / clarity also help make you feel as the lead singer in most pieces when listening to B1. 

The bass is punchy, deep, and enhanced over the midrange and the treble. This makes up for a very punchy and enjoyable, if colored sound. I would say that the sound is a bit thick in general, but the bass doesn't really feel like it bleeds in the mids. Furthermore, the whole sound isn't boomy, the bass being the kind that goes down low and doesn't overtake you in the mid bass without having the sub. The upper bass tends to recess a bit compared to the main bass body, leading to a midrange, that is also a bit forward, but without a strong mid bass. This doesn't compliment male voices as well as female voices, and makes B1 a bit better at female voices than male voices. 

The midrange is a mixed bag, because, on one hand I love the female voices, as they are presented on B1, and I love the detail, clarity, and impact of the voices, but on the other hand, I feel that the voices are a touch aggressive on B1, and if you're not used to a more forward vocal presentation, you will feel that B1 can be a bit aggressive. The same can be said about the upper midrange and lower treble, so cymbals can be forward, although they are never harsh nor sibilant, just presented a bit more forward. 

The treble is focused on the lower treble and the mid treble, and the upper treble tends to be recessed. This creates a more focused presentation, and favors pop, electronic, and music that is supposed to be presented punchy. It also favors punk, and heavy metal, but doesn't favor atmospheric metal nor progressive. If you want a large soundstage, you could look into Final B3, which I will be reviewing very soon, but be warned, B3 can sound a bit cold, which I could never really say about B1. If anything, B1 can be very slightly edging on sounding cold in the midrange, but this would depend on the source and source synergy.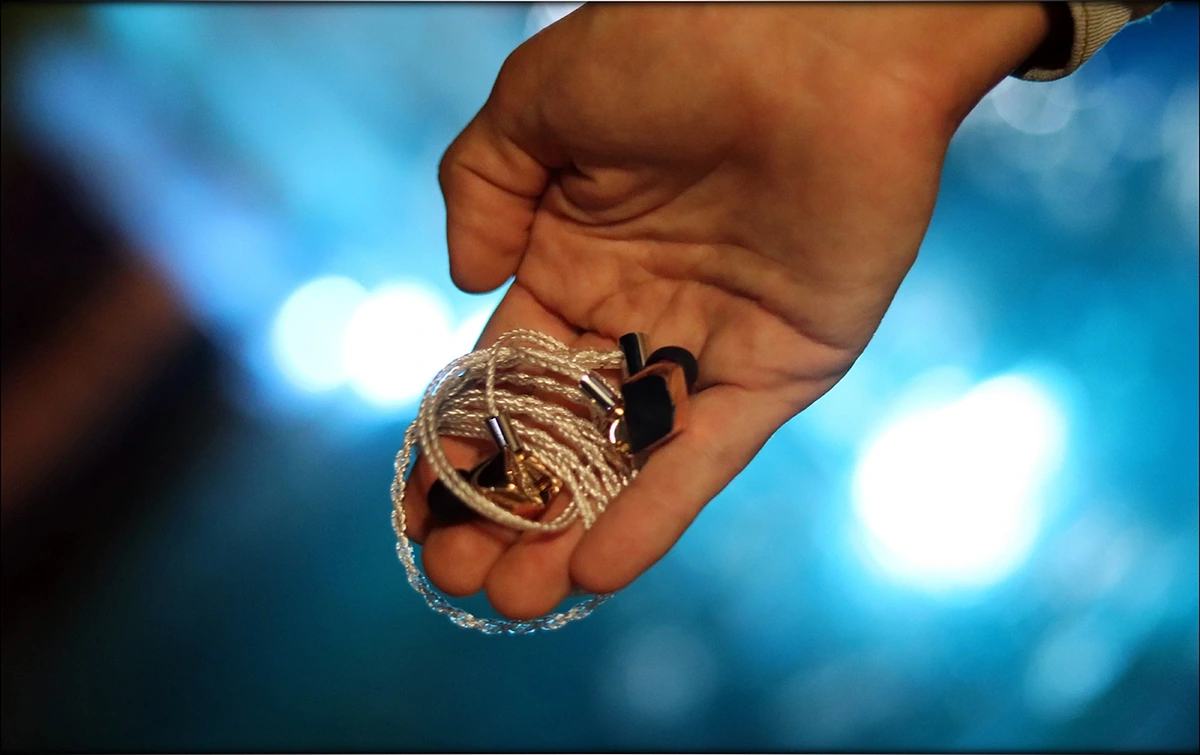 The dynamic delivery is quite excellent, and I feel that B1 delivers an excellent dynamic for all music, and the no crossover design they employed for their driver configuration really makes sense now that I take a closer listen. Everything has life, and music has that "live" feeling, but it never feels forced. Final Audio's graph about clarity and staging is honest and accurate actually, and places B1 as not the widest, but a very clear and detailed IEM, both statements being quite true about it, the detail level is perfect for their 700 USD price mark.  



Portable Usage

The impedance of B1 is pretty low, at 13 OHM, so Final IEMs are prone to hiss, is the source is hissy, and they require quite a bit of power, having a pretty low SPL or sensitivity, of just 94 dB. This makes B1 picky with the source and rather hard to drive, but of course, this is pretty relative in today's market, and my smartphone, a very poor Xiaomi Mi Max 3 does a pretty good job of them, even without being a pro smartphone or anything above a midrange smartphone.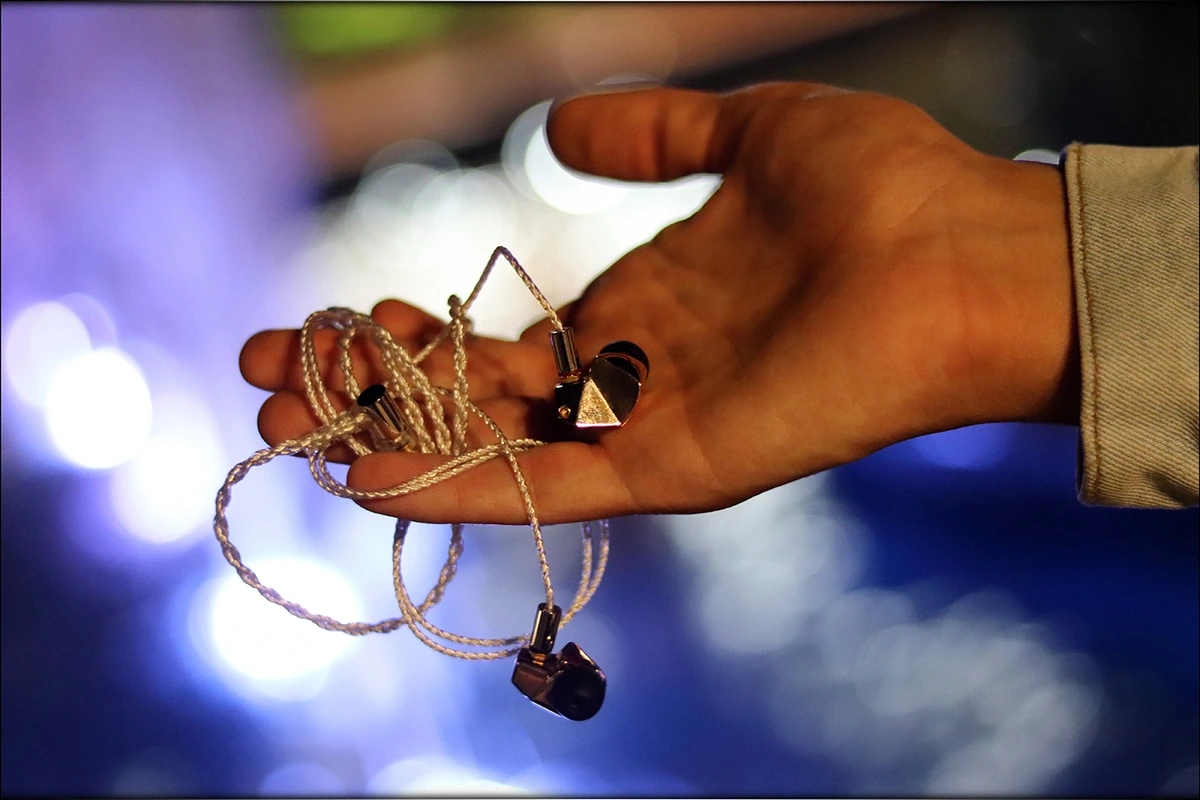 B1 also has a very good passive noise isolation, almost as good as an Etymotic ER4XR, which are made to be an universal that isolates as well as a custom IEM. Furthermore, the cables of B1 are of the highest quality, and you just have to seem them in person once, and the rosy gold finish is simply too beautiful to look at and feel in person. 

The carrying case, which is a rubber carrying case, pretty much the same as the one that came with Final E5000 and E4000, is practical, and although it is not the most secure or the most practical, it is unique and makes you feel that Final Audio invested in both creativity and sound. 

Overall, B1 is pretty portable, although using them with a midrange DAP, like FiiO M9, or iBasso DX160, or Opus #3, rather than a smartphone, and at this point, unless you plan on pairing it with a DAP, even an entry-level one like FiiO M3K, you won't get everything it has to offer with a smartphone. 



Youtube Video Review
https://www.youtube.com/watch?v=wZF6Ym2Uq2w
Comparisons 

Since the comparison list is very fiery, I think that my choice of Acoustune HS 1650 CU, DK-4001 from Dunu, and Lime Ears Model X are all very competent and make sense as competitors for B1.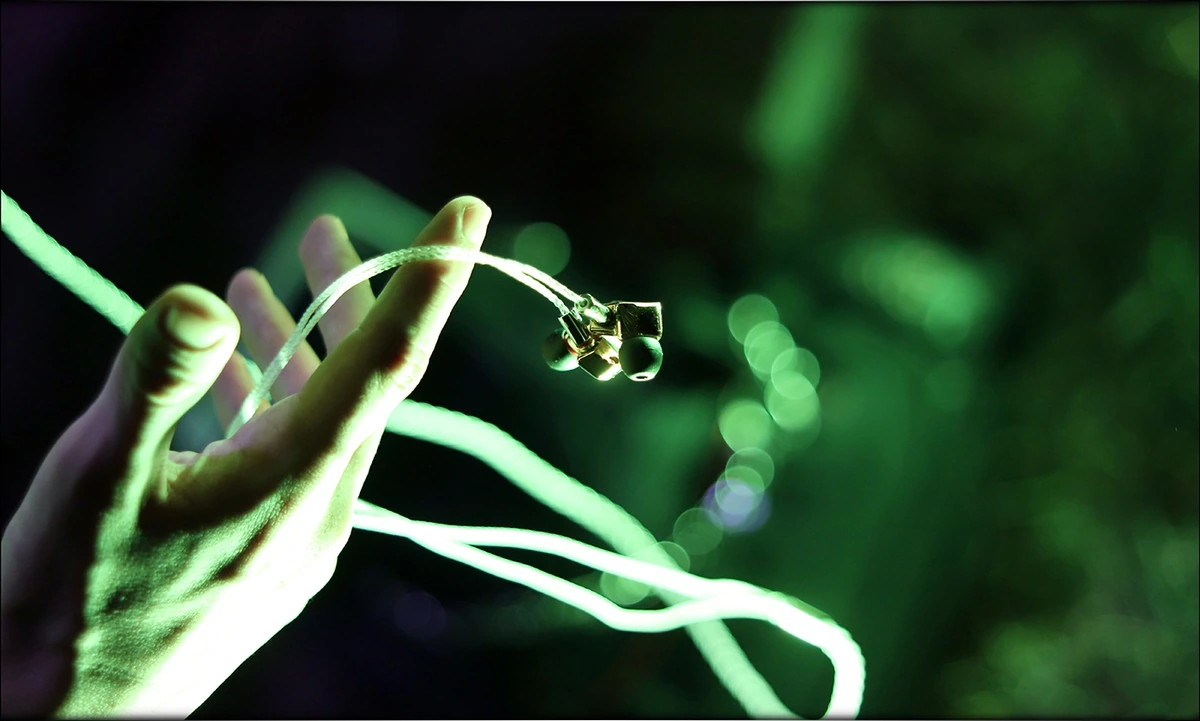 Final Audio B1 vs Dunu DK-4001 – Both DK-4001 and Lime Ears Model X are priced slightly higher than Final B1, but usually when offering comparisons, I think offering both products that are slightly more expensive, and products that are slightly cheaper offers a good idea of where a certain product sits in this world of audio. In this sense, DK-4001 offers a very good overall deal, and comes with a much better package than B1, and DK-4001 also has a modular cable included in the package, so if you want to use it with both a Single Ended and a Balanced source, you can do so right out of the box, while for B1 you have to purchase a separate cable. The comfort is also slightly better on DK-4001, but it offers less passive noise isolation than B1. In terms of overall sound, DK-4001 is more mellow, and B1 makes itself remarked by having a stronger bass, much more forward midrange, and lower treble, a more dynamic, sparkly and more punchy sound, and with more overall life to it. DK-4001's relaxed nature makes it sound much more chill regardless of the tips used, and also much wider, with B1 having a smaller, more forward soundstage. Out of those two, you should go with the one that has a sonic presentation closer to your ideal music style, but don't forget, my review on DK-3001 PRO is also coming out soon, and it will also be an interesting read. 

Final Audio B1 vs Lime Ears Model X – Lime Ears Model X also comes with a much better package, and this will be a trend, but all other IEMs in this price category tend to come with better packages. This being said, not all the other IEMs in this price range come with better build quality, and with a design that looks as awesome as B1. In terms of comfort, Lime Ears Model X can only be worn with Foam tips, and it is nowhere near as comfy as B1, so if you're looking for comfort, B1 is easily the better choice. When it comes to the sound, if you pair Model X with the right tips, you get a similar presentation, but with a more balanced overall tuning, with more resolution, and with a less warm, less punchy sound, B1 being more punchy, but with Model X having more resolution and slightly better overall soundstage. B1 also has a more aggressive sound, and if you're looking for something that sounds sweet with female voices, B1 does sound sweeter. 

Final Audio B1 vs Acoustune HS1650CU – As the trend was set, HS1650CU is a handful to spell, like I did in my video review, but the package it comes in is still better than the one B1 comes in. Even more, the comfort is also excellent for HS1650CU, but the passive noise isolation is better for B1. The construction quality is top notch for both, and both IEMs feel high-end and luxurious. The sonic presentation is warmer, smoother, more laid-back, and has a larger soundstage of HS1650CU, with a more visceral bass, and although B1 feels more punchy, I would say the bass is better handled on HS1650CU which, although sounds darker in general, has a more even overall sound. HS1650CU is easier to drive than B1, and is also slightly less hissy, so if you don't have a good source, Hs1650CU is easier to drive, but if you want a more punchy, more lively, more dynamic, more stylish IEM, B1 makes a very compelling offer. 



Recommended Pairings

I think that most midrange DAPs will do just okay with B1, and using a TOTL DAP, or Top Of The Line Digital Audio Player won't bring more out of it than a properly powered midrange DAP will. So my main recommended pairings for B1 are with iBasso DX120, FiiO M11, and something older, but still very capable, like Opus #3.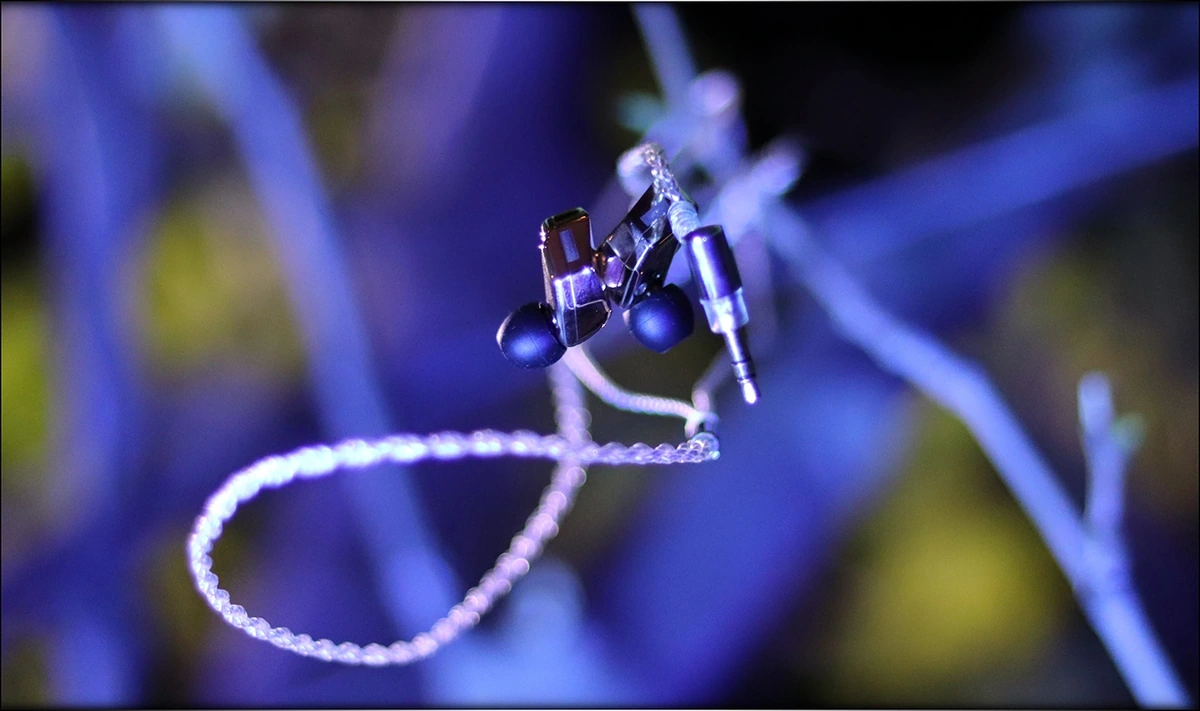 Final Audio B1 + iBasso DX120 – When paired with DX120, B1 tends to be a touch warmer, and thicker, and also have its typical signature exposed at its best, with the slightly more forward midrange, the clean, and deep bass, and with the forward upper midrange, in such a way that female voices sound warm and close to you, they have personality and passion, and with all music sounding pretty direct and live. 

Final Audio B1 + FiiO M11 – FiiO's M11 has been one of the best received DAPs to date, and for a good reason, it has a very clear, crisp and high-resolution sound. In fact, it doesn't lack anything, and for its price range, it is simply a best buy, unless you like iBasso's design language better, as FiiO's more industrial design tends to be a matter of taste. At any rate, just like #3, M11 tends to have a nice upper treble extension, paired with a more neutral bass, so a more reference sound, and pairing it with B1 results in a hiss-free, balanced sound, or at least more balanced than when pairing it with warmer sources, and with a wider soundstage. 

Final Audio B1 + Opus #3 – Opus has a similar naming scheme to Final Audio where Opus #2 is the best of their lineup, and #1 is the least interesting, with #3 being right at the middle. This being said, I picked #3 for this pairing section, because I think it pairs best with B1, and since we're talking about high-quality work from Asia, the Korean company Opus is awesome to accompany the precise works of the Japanese designer Final. The sonic pairing is actualy quite good, as Opus #3 sounds pretty cold, and well extended in the treble, if a bit sparkly in the upper treble, with a neutral bass, and a pretty neutral midrange. The pairing counters the sound of B1, which is typically warm and lacks some of that upper treble, making the entire presentation more balanced, but still punchy and dynamic. #3 also has excellent support for streaming services, and even in Today's market of DAPs, which is full of little wonders like DX160 from iBasso, #3 has a place to exist, and still gains more fans. 



Value and Conclusion

The value of B1 is the only part that you may be able to argue against, as they are quite pricey, and the package doesn't feel quite that great, especially considering that B2, which is priced at just 300 USD uses exactly the same package, and comes with the same accessory list. This being said, the lavish rosy gold finish on B1 really makes you want and desire it, and even if that was the sole reason it is quite that pricey, considering the package, the detail and resolution really make it worth the asking price. The only part that is disappointing for the price could be the package, the IEM itself, the cable, the sonic performance are all really worth it.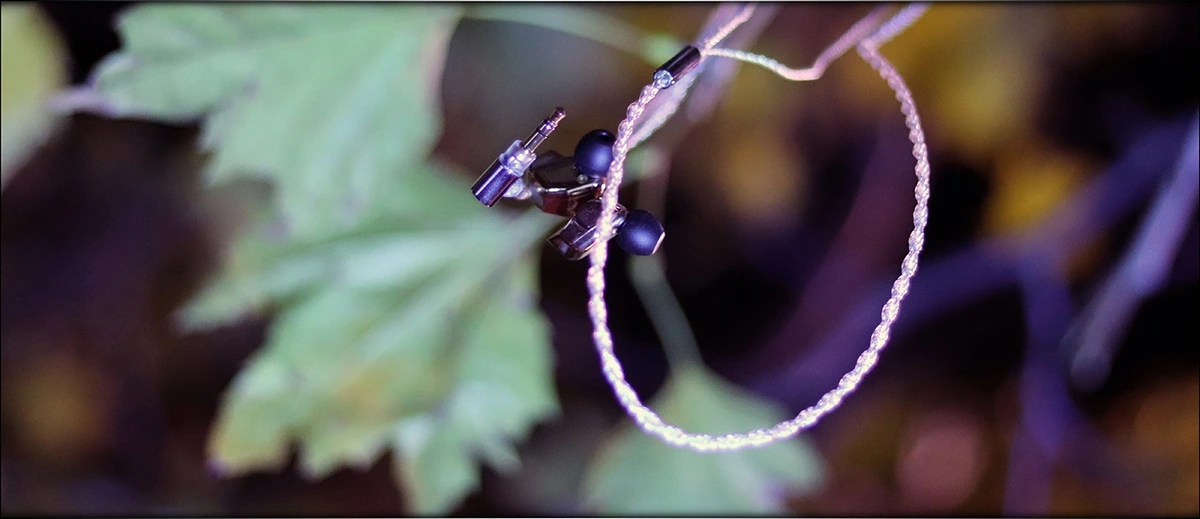 The package may not be the greatest, but B1 does come with a carrying case, and with a selection of high-quality tips from Final. Furthermore, it comes with two little ear hooks that you can use, if you're not into free over-the-ear wearing style, but I always felt it is more comfortable to use this wearing style freely, without the ear hooks. Speaking of which, despite their slightly larger size, and the pretty angular design on the other shell, the IEMs are really comfy, and actually are one of the most comfortable IEMs I have ever tried in my entire life. The passive noise isolation is also excellent, and although they are hard to drive and require at least a midrange source to be driven well, the sonic performance is worth it. 

Speaking of which, if female voices, good dynamics, clarity, and a more forward soundstage, with a forward midrange are your thing, Final B1 surely delivers. They also deliver well for Pop, punk, and electronic, and even metal music, but for progressive and atmospheric metal, or atmospheric music in general, you could get B3 from Final Audio and be happier. B3 is colder, and B1 is warmer, more musical, and more fun to listen to with its punchy bass, though, so if you're into this kind of presentation, B1 should be right up your alley.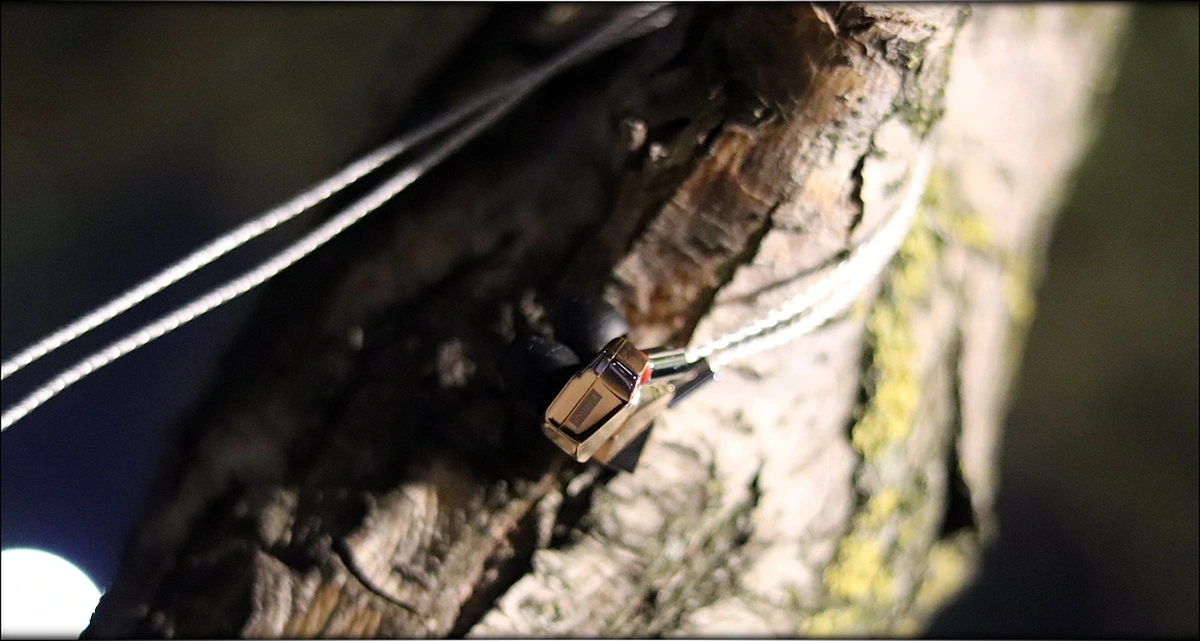 At the end of this review, if you're looking for an IEM that looks like a luxury watch, or a luxury jewel, if you're looking for a an IEM that sounds dynamic, punchy, and forward, and which places you right next to the singer, and has a spicy upper midrange, and nice bass, Final B1 should be in your list for what to get next, and what IEM to make your companion for a long time to come. 
Product Link 
You can check out and purchase Final Audio B1 from www.amazon.com here: https://www.amazon.com/Final-Isolating-Headphones-Earphones-Balanced/dp/B07VC9XZBL/
---
---
--- Please remember to stay safe, and always have fun while listening to music!---
 - If you have a dime to spare, and donate, to help us with electricity and work expenses, it would make my day much brighter, as it would help me improve things around the website and increase the frequency of my posts - 
---
Full Playlist used for this review
We listened to more songs than those named in this playlist, but those are excellent for identifying a sonic signature.  PRaT, Texturization, Detail, Resolution, Dynamics, Impact, and overall tonality are all revealed by those songs. We recommend trying most of the songs from this playlist, especially if you're searching for new music!
https://www.youtube.com/playlist?list=PL_cjBXGmwSHSdGcwuc_bKbBDGHL4QvYBu
--- Contact Us ---






---
---