Warm Reactor – TheCustomArt Fibae Black
TheCustomArt is an IEM and CIEM (Universals and Custom IEMs) company from Poland, who has seen a huge growth and was received really well by music lovers from all over the world in the past two years. The FIBAE Black is an IEM designed for music listening rather than monitoring, but with a pretty friendly price of 450 EUROs. This being said, it is a one BA IEM, and I'll be testing it against competition that has more drivers for that price, so things should turn out fun. 






Introduction

TheCustomArt is a really friendly company from Poland, who has put on the market some interesting products in the past, like the Fibae series. As the name dictates, the Black is designed to be a more warm, dark and smooth approach to their usually revealing and slightly midrange-forward kind of sound. The warranty with The Custom Art is exceptional, and you can expect some of the best products you've ever seen when ordering from them. Their products usually come with non-branded Peli cases, but I see that as an advantage, you know that they are of the best quality, not a cheaper OEM rebrand, but the actual Peli cases. You can expect The Custom Art products to last a long while, and you don't have to worry about the warranty, they are some of the best when it comes to it. 

It should be noted that I have absolutely no affiliation with TheCustomArt, I am not receiving any incentive for this review or to sweeten things out. This review is not sponsored nor has been paid for by TheCustomArt or anyone else. I'd like to thank TheCustomArt for providing the sample for this review. The sample was provided along with TheCustomArt's request for an honest and unbiased review. This review reflects my personal experience with TheCustomArt Fibae Black. Every opinion expressed is mine and I stand by it, the purpose of this review is to help those interested in TheCustomArt Fibae Black find their next music companion. 

Product Link (no affiliate links)

https://thecustomart.com/fibae-black/
Packaging

First things first, let's get the packaging out of the way: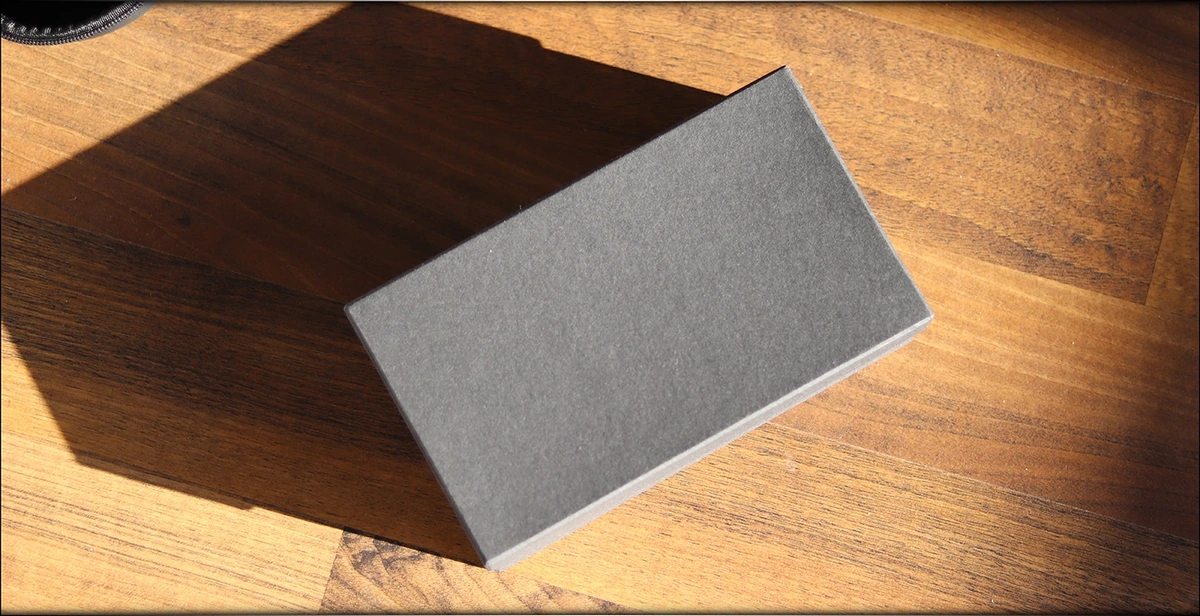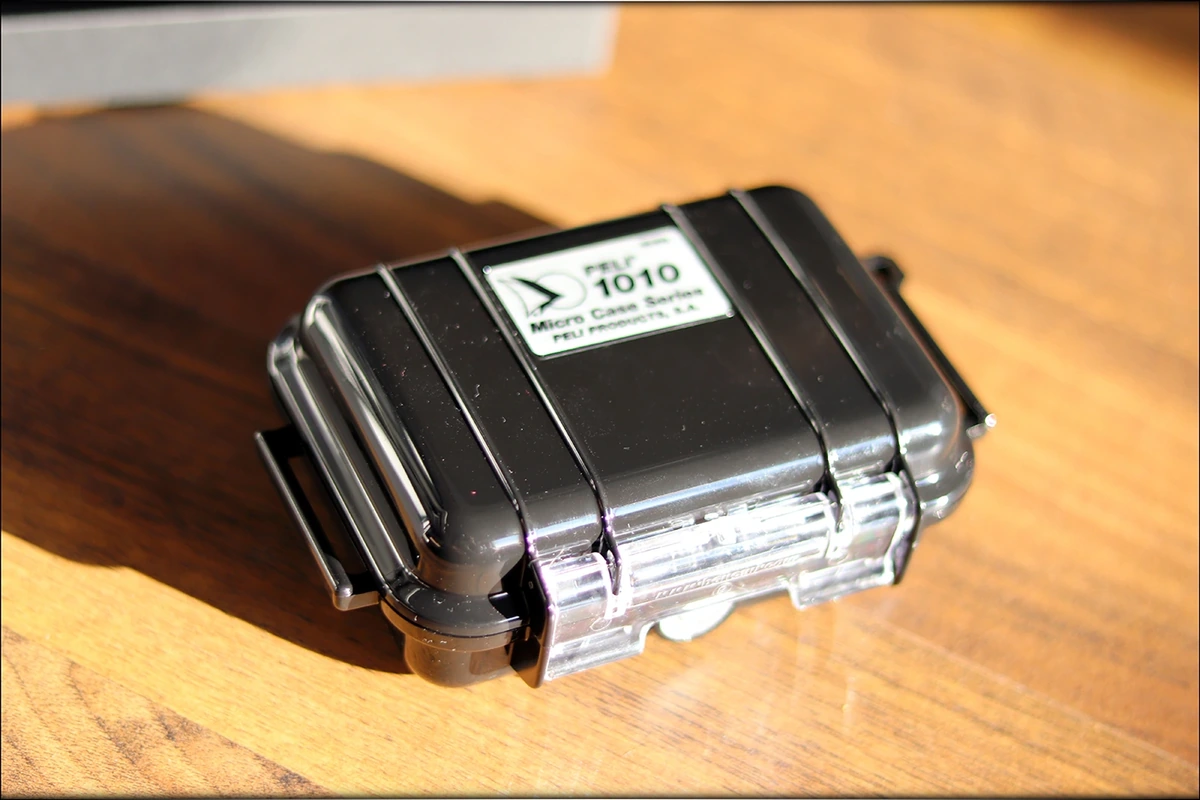 Well, there's not much package to talk about, Fibae Black comes in a very unbranded black cardboard box. Inside you can find Fibae Black inside a Peli carrying case, a carrying pouch, a set of tips, a cleaning tool and a bag of Silica to keep the Fibae Black Dry. 
Given their price, and the usage scenario, Fibae Black comes with both an excellent carrying solution, tips, and you won't feel like there was much else you could have desired for. They don't come with a balanced cable, but they come with typical custom IEMs cables that are thin, yet of very high quality. 
Build Quality/Aesthetics/Fit/Comfort

Starting with the build quality of Fibae Black, they are a fully plastic IEM, of a beautiful purple color, and they are slightly transparent. You can notice that there's a lot of work going on inside the IEM, with the sonic tubes, or as TheCustomArt calls it, Pressure Optimising Design.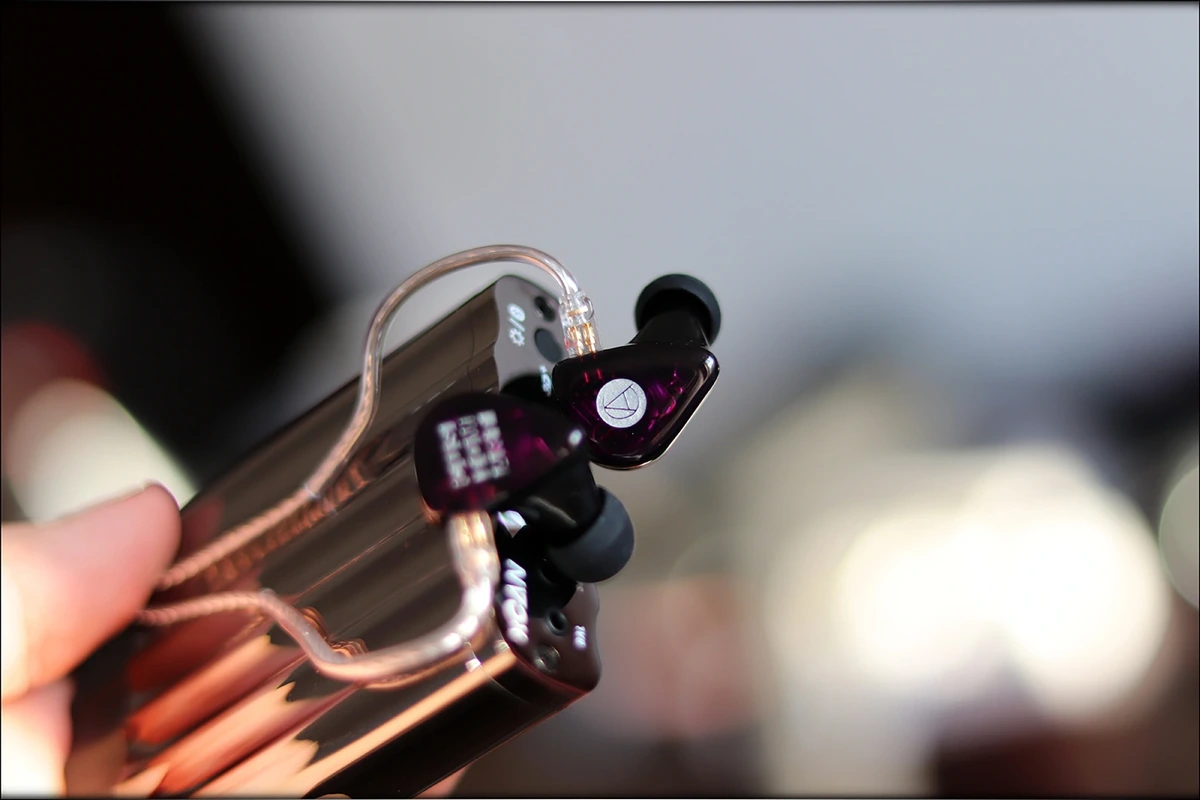 The comfort is quite excellent, they sit nicely in your ears, and the void is pretty minimal (most BA-Only, and especially Custom based BA-Only have a huge amount of void to their fit). On the other hand, the tips included in the package are pretty basic, and I'd recommend to acquire a set of Spinfit tips rather than using the original tips, but not for an improved sound, but for improved comfort. 

The IEMs isolate extremely well from the outside noise, almost 25dB of passive noise isolation, but if you need even more, you can always go for the custom version, which usually results in an even better fit and better isolation. You can actually use the universal version to sing and perform live, without having to worry about not having a custom IEM. Having a universal always means a more easy sell and replace process, which is a good reason to go for universal despite the custom having a better comfort and a better seal. 

Now, Fibae Black has only one Balanced Armature inside, which is very unusual for a IEM at this price point, but if we're being honest, a single BA, if it is customly designed and really good doesn't impose any limitations on the IEM itself, it is just a design choice, usually 1-driver designs tend to be more coherent, especially if the driver is good and if the acoustic chamber inside is designed well. 

The impedance of Fibae Black is extremely low, at 5.2 Ohms, this is the IEM with the lowest impedance I have ever had, even lower than Verum One, which also has an extremely low impedance. With an extremely huge SPL of 108 dB, you know that Fibae Black is going to be easy to drive. This being said, when it comes to the actual hiss they have, I can't say that they are the most hissy IEM I know, which is interesting, somehow, it feels like for the specifications offered by TheCustomArt, Fibae Black is really silent when it comes to hiss, and only very few sources will present it.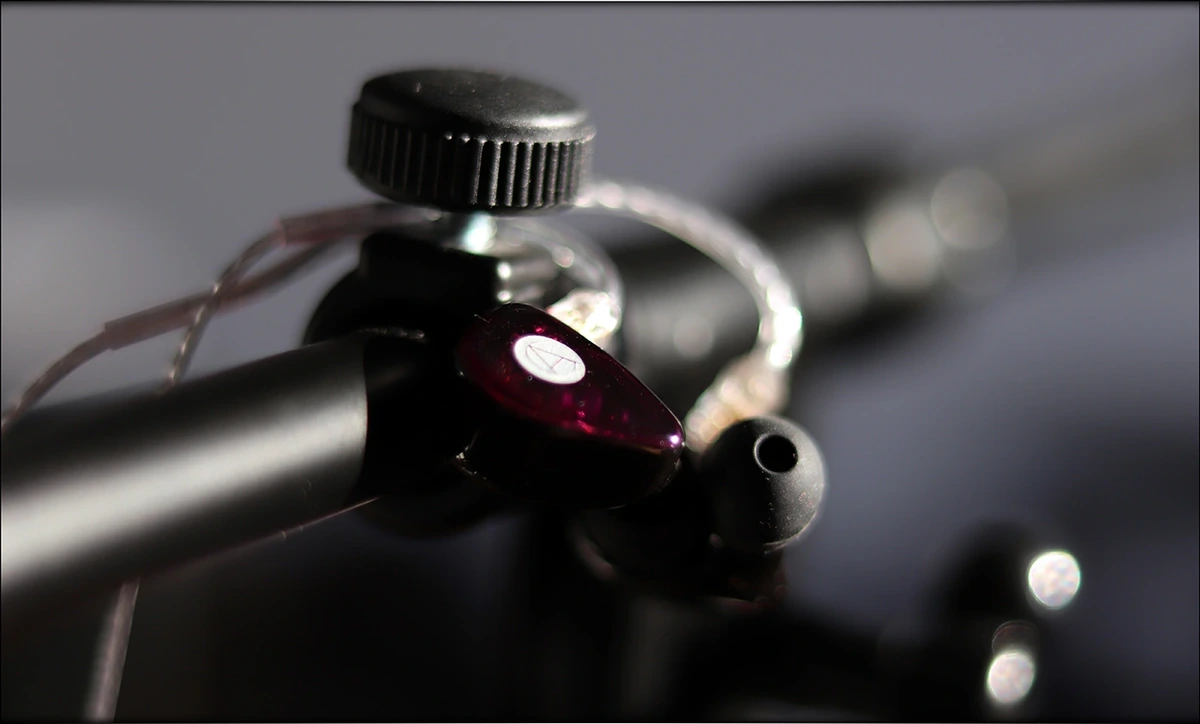 The fact that it is 3D printed means that you get excellent comfort as well when you go with the custom version, which is quite a big win. I went with TheCustomArt branding for my review sample, because I actually like their own branding on their own products quite a lot, they have cool logos, and the products look quite complete like this, but you can always design your own Logo, or have them signed with your name, even for the universal version, which may come in handy, especially if you're in a band, or if you want to make them look super fancy. 

The overall ergonomics are excellent, the cable is of the highest quality, but it is in the style of customs cables, which are all thin and flexible, an artist would want their IEMs and monitors to not be visible, so TheCustomArt went with a much less thick cable than you see with IEMs that are flashy. If there was one thing I am not a big fan of, that is the solid ear guide, I almost always prefer a flexible one because it provides better comfort for my ears in particular, but I can see the strength of having it solid, it surely fits the IEMs more tightly and especially if you're going to be headbanging or performing or doing something active, you want all the fit you can get so your monitors stay in. 

Overall, Fibae Black is one heck of a comfortable IEM, with a beautiful aesthetic and many customisable design options, even if you decide to order a universal pair, rather than a custom fit pair. 



Sound Quality

Now this is where things get interesting, because you may be a bit uneasy when you think about that single BA driver. Truly, there are 100 USD IEMs that have 5 BA drivers for each ear, but those always come with problems, and as I always say, one good driver is better than 10 cheap drivers, so I don't have much worry from the start knowing that there is just one BA in there. Furthermore, one BA means that there is no crossover implied, so a lot of the issues that would otherwise arise from the usage of a crossover are avoided when going with this design.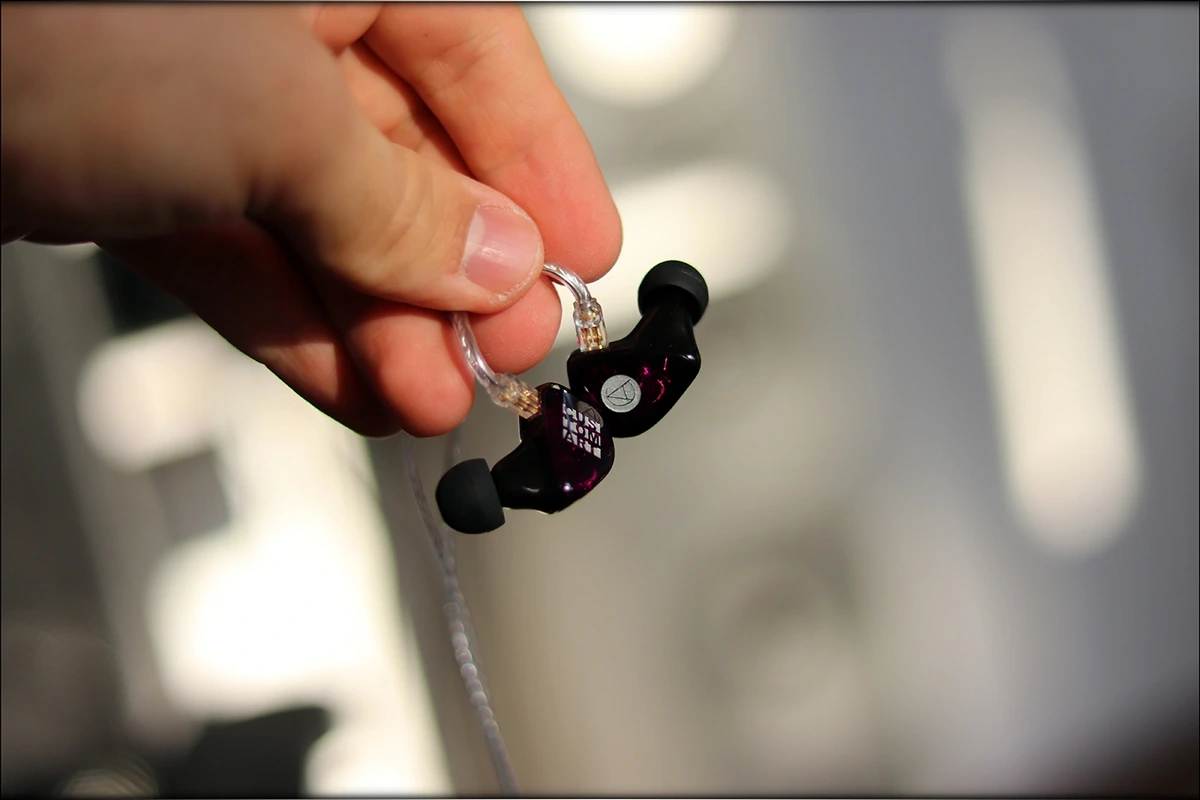 With the technical talk out of the way, the sound of Fibae Black is pretty darn magical. I have no idea how TheCustomArt managed to pull this off, but Fibae Black is one smooth performing IEM. Not only smooth, but every musical note flows to the next one, everything is natural, especially the midrange, and the detail, while not the focus of Fibae Black, is very good. Think about it this way, all you've heard about BA is true here, but if you take only the strengths, and none of the disadvantages. With the inner acoustics of the Fibae Black being quite well designed, you can hear that this IEM will be a love for you if you love a slightly dark-ish, laid back, smooth and musical sound. 

The bass is deep, smooth and laid back, with the upper bass being more enhanced than the sub-bass. Thing here is, the bass and the sub bass both have the qualities, like the speed, of a BA driver, but they have the quantity, punch and impact of a dynamic driver, if I didn't know what was inside Fibae Black, I could never tell that this was a fully BA IEM. You can hear a ton of rumble and impact from it, and you are not left waniting for more, even if you are a basshead who loves hip hop or electronic music. The overall warmth actually goes to the midrange a bit as well, and you get a pretty full, warm and full-bodied sound. 

The thing about the midrange is that the detail is about average, but the speed of the sound is still pretty good, and so are the dynamics, so Fibae Black will hold a magical place for you even if your favorite genre is something complicated and hard to play like Classical or Large-Orchestra music. For Metal, they are a touch warm and friendly. This is the thing about Fibae Black, any acoustic instrument you throw at it, is rendered pretty naturally, because they have a very natural way of rendering the body of the instrument, basically, they are slightly dark-ish and a bit thick, but it is not too much, and rendering of acoustic instruments is both satisfying and realistic. 

The treble is on the smoother side, the upper midrange and lower treble is slightly enhanced, and there is a good amount of air in the treble, but the treble is clearly not the highlight of their signature, especially when it comes to the amount of treble they have. The highlight here is that they are not one bit bright, not one bit harsh, not one bit fatiguing, you get one of the most relaxing and easy to listen to trebles there are. 

The instrument separation is pretty average, although the soundstage size is good and the soundstage doesn't feel constrained. The Stereo Imaging is quite excellent, and when you listen to complex music with a lot of instruments, you can hear all of them. The dynamics of this little IEM, although it relies on a single BA driver, are quite impressive. 


Portable Usage

Fibae Black is one of the easiest to drive IEMs in the world, with an ultra low impedance, and an ultra high SPL, meaning that you can literally drive it from anything you desire. Despite their very unusual low impedance, they are way less sensitive to hiss than I'd have expected, so you don't have to worry about them gaining hiss from a source that's less than ideal.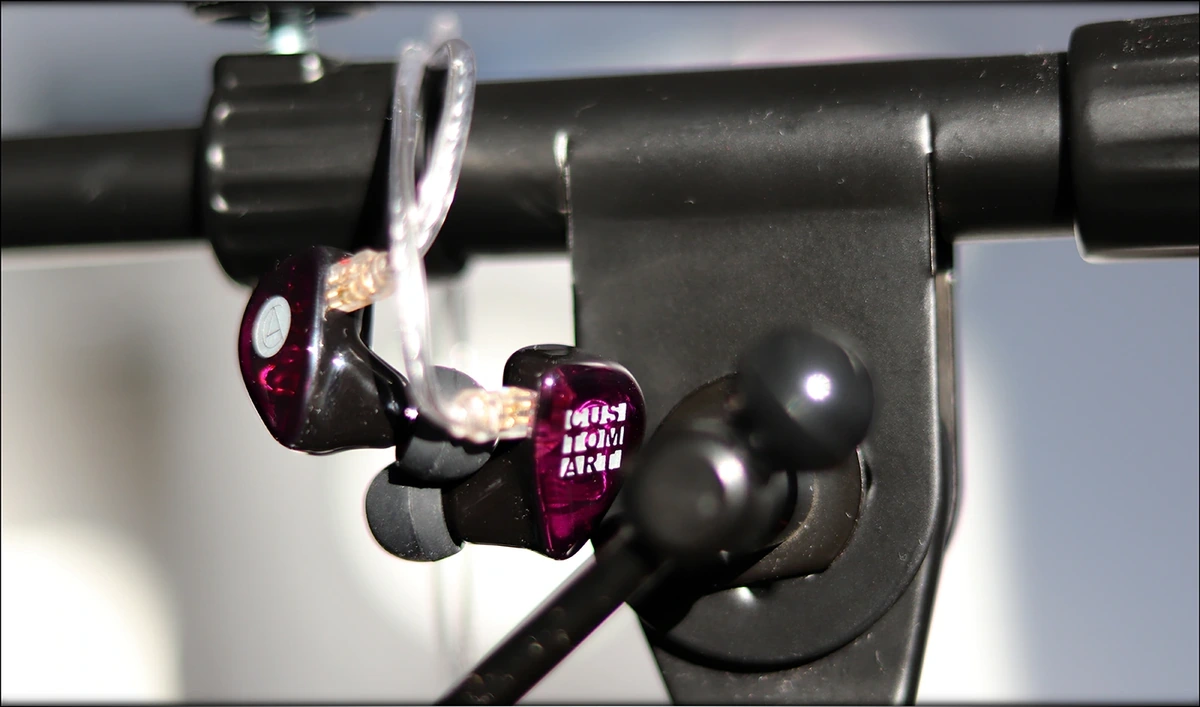 Fibae Black does not scale very much with better sources, it is rather easy to get them to sound at their best, even while on a budget when it comes to the source. 

When it comes to their protability, they come with both a small carrying case, and a larger high-quality peli case. Furthermore, they have a supple cable that's excellent for portability, and they have a very secure fit and a good amount of passive noise isolation. Furthermore, they don't have a huge amount of void, so you can wear Fibae Black rather comfortably for long periods of time. The cable isn't tangle-prone either, so you don't have to worry about storing them and having to take them out quickly. 

You really don't need to turn up the volume very much, and as someone pointed out to me, those monitors are designed to be listened below 100 dB, after that you may risk some odd reactions with your source, since the impedance of Fibae black is so low, and most sources may distort or enter current clipping at very high volumes. They are recommended if you aren't prone to cranking the volume above 100 dB in general. The 25 dBs of passivle noise isolation surely come in handy for this, and you won't hear much coming from the outside, even with the universal version, so try to practice safe listening levels and protect your hearing. 

Overall, Fibae Black is excellent for portability, one of the best IEMs created for you to take on-the-go. 



Comparisons 

Based on your requests, I have chosen iBasso IT-04 (500 USD), HIFIMAN RE800 Silver (between 600 and 300 USD), and Acoustune HS1650CU (about 650 USD). It would have made an interesting comparison with Model X from Lime Ears, not because they are necessarily direct competitors in the price range, but because as far as I understand, the two companies are physically close to each other. I will be doing that comparison as well in the Model X review, as right now the ones above seem more relevant as direct competitors to Fibae Black. I have decided to try and focus more on the sonic comparisons between products as the fit and accessories are less relevant unless talking about IEMs that have really different packages or build qualities.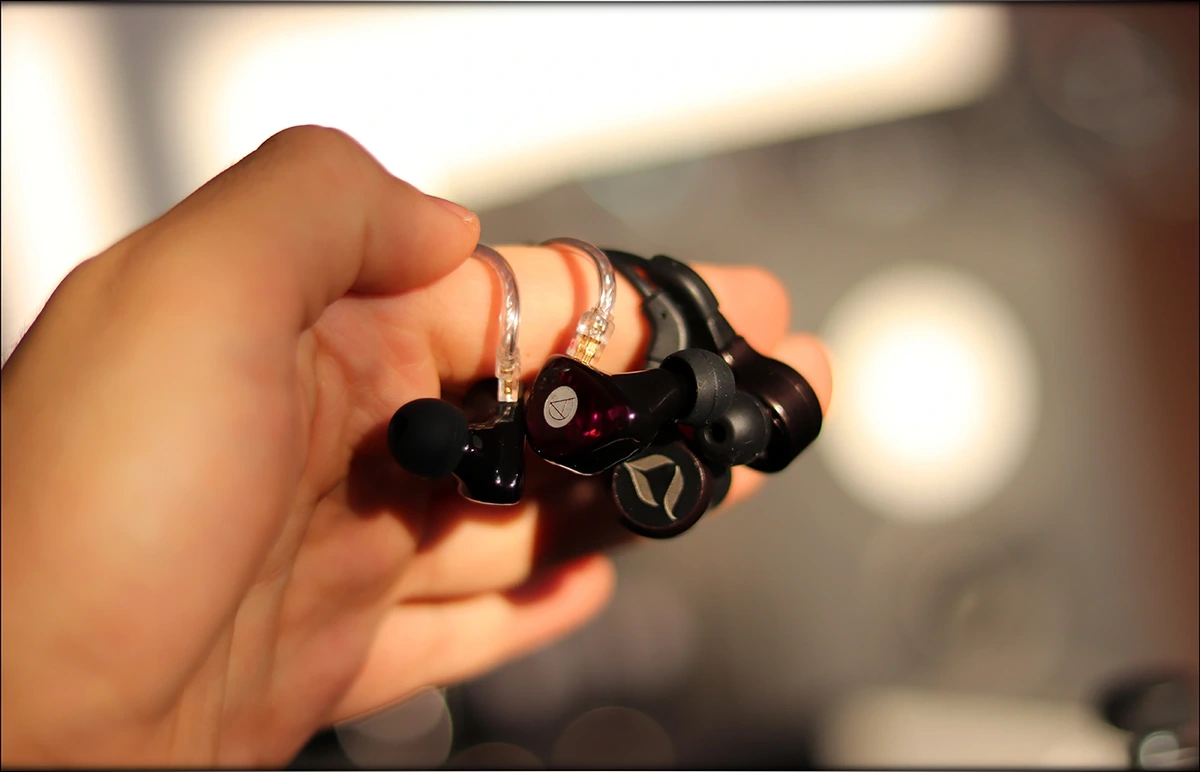 TheCustomArt Fibae Black vs iBasso IT04 – iBasso did something quite amazing with IT04, it is a smoother, yet still extremely well extended IEM, with both a deep bass that is extremely fast and a treble that is incredibly well extended and sparkly. When comparing Fibae Black to IT04, Fibae Black feels thicker, slower in speed, less extended in the treble, yet at the same time, easier to listen to, smoother, more full bodied, more romantic and more punchy. The sub-bass and overall bass of Fibae Black surely feels more extended, and if there's one thing you'd want to know about each, IT04 feels more bright, more open, wider, more airy and more linear, while Fibae Black feels quite a bit thicker, more lush, more focused, more punchy and deeper. Between the two, you can easily make a choice for the kind of sound you'd want, they have similar levels of details, textures and overall in terms of resolution, they are similar. 

TheCustomArt Fibae Black vs HIFIMAN RE800 Silver – RE800 Silver is an interesting IEM, that was launched at a higher price point, but is now selling for 300 USD. This being said, I'm trying to consider it for the original price it was launched at, which was about 600 USD. The biggest difference in build quality between RE800S and Fibae Black is that RE800S does not have detachable cables, and does not come with a carrying case, but has a smaller body and is more comfortable, yet Fibae Black isolates more from the outside noise. Now, in terms of sound, the funny thing is that RE800 Silver actually has quite a bit more detail, but it sounds more playful and childish, it is a more classical V-Shaped signature that is fun with electronic, and which I tend to love a lot, as I stated in my review of it, where Fibae Black feels more mature, more serious, feels way less fatiguing, as the treble on RE800 may be a bit fatiguing for some, and RE800 Silver feels similarly dynamic and punchy compared to Fibae Black, but Fibae Black has considerably more body and weight to its sound. If you're a fan of laid-back, smooth and deep sounds, then Fibae Black will be your choice, while if you're a fan of V-Shaped types of signatures, then RE800S will be your choice from those two. 

TheCustomArt Fibae Black vs Acoustune HS1650CU – Acoustune HS1650CU is magical, because it both has a very complicated name, but its sound actually makes up for both its name and its slightly high price point. Indeed, Hs1650CU has a similar tuning to Fibae Black, but there's one detail in the build quality that you should keep in mind, Fibae Black tends to isolate a bit more from the outside noise than HS1650CU. HS1650CU is a bit more comfortable than Fibae Black, at least for those who are more used to universals than CIEMs. Now, the sound is actually quite similar. HS1650CU feels more open and it also feels a bit more bright compared to Fibae Black, and comparing the two would be simplest summed as, Fibae Black is the smooth, laid back version, while HS1650CU has the same full bodied sound, same dynamics and impact, but a wider soundstage, more detail and a more open sound. From the two, if you really want it to be fatigue-free, Fibae Black will be your choice, while if you'll want your sound to be more open and more balanced, and if you don't mind spending 200 USD extra, HS1650CU will be your choice. 



Recommended Pairings

Since TheCustomArt Fibae Black are really easy to drive and don't require much of an amplification, I have chosen some more affordable pairings that will best highlight TheCustomArt Fibae Black.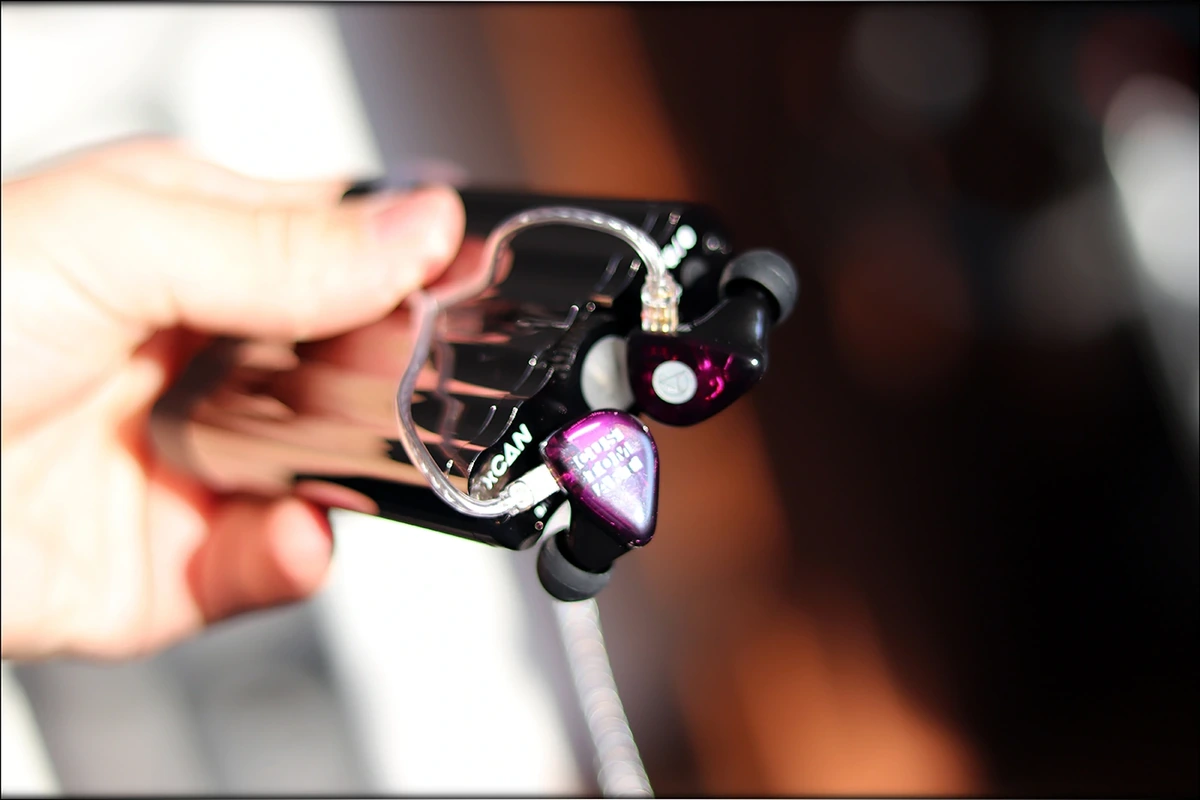 TheCustomArt Fibae Black + FiiO Q5 (AM05) – FiiO Q5 is like an icon right now, pretty much perfect DAC/AMP for this price range, it has the perfect balance between details, driving power and overall soundstage and dynamics. Driving Fibae Black, you can expect one of the best pairings there is, and with AM05, the soundstage is a bit wider than usual, which helps Fibae Black quite a bit. 

TheCustomArt Fibae Black + iBasso DX120 – DX120 is a very basic, but very powerful DAP (Digital Audio Player) from iBasso, because it has both two microSD cards, but it also has a Line Out, a normal Headphone Out, and a Balanced Headphone Output. Furthermore, it has a USB Type-C charging port, and its sound is as sweet and amazing as you could imagine. In fact, if you wanted to make Fibae Black even sweeter, Wider in the soundstage, and more punchy, then DX120 is one of the best options there are, it always feels like iBasso products are focused on sounding dynamic, because even its bigger brother, DX220 excels in dynamics. 

TheCustomArt Fibae Black + FiiO M6 – FiiO M6 is very small, nimble, and very affordable, but does exactly the opposite thing from DX120, FiiO M6 has all the bells and whistles you could desire, including Wifi, Bluetooth, AirPlay, excellent tidal Support, Streaming and it is pretty much an all-knowing DAP that you can use for pretty much anything. This being said, the sound of M6 is more neutral and reference, but this can come in handy, if you want Fibae Black to be a bit more neutral, less warm and more focused on detail, rather than dynamics or smoothness. If you are a musician, this may be a very powerful combo. 



Value and Conclusion

For a price of 450USD, Fibae Black sits pretty well in the market, especially if you were looking for a smoother, more laid back, and fluid-sounding IEM that will never be fatiguing. The detail levels and clarity are in line with most of its competitors, although they are tuned differently than the most, and they surely win a lot in terms of passive noise isolation.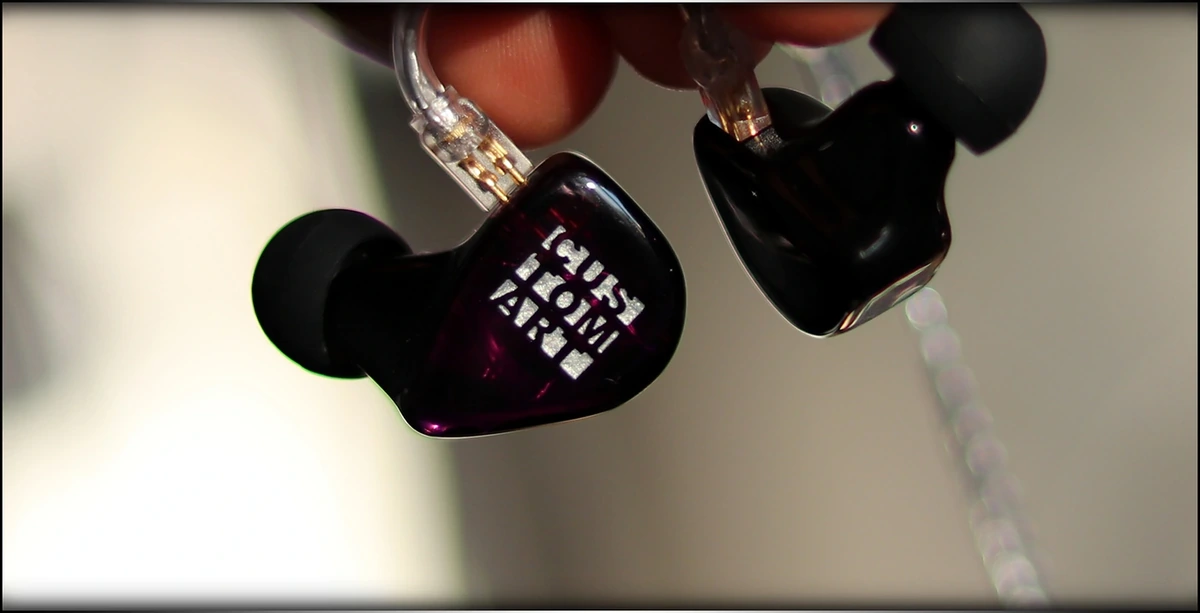 Starting with the build quality, Fibae Black is one well built IEM, although it is made from Acrylic, being pretty sweet and beautiful. They can be customized with your own logos, although they look stunning with The Custom Art logos as well. The IEMs can come in both universal and Custom variants, the biggest difference being that the customs are going to isolate even more, the custom is going to be even more comfortable, and the detail will be a smidgen better when getting a custom. 

The package is nice, although it has no unique branding, at least for the outer case, but on the bright side, The Custom Art has used the best of the best cases, a true Peli case. They also included a good number of tips, and a high quality cable for Fibae Black, although the cable is more supple and more thin than what you're most probably used to seeing with most IEMs. This happens because Fibae Black is more of a performance IEM, which you may want at some point to perform with, they are derived from artist customs, which all require thin and almost invisible cables.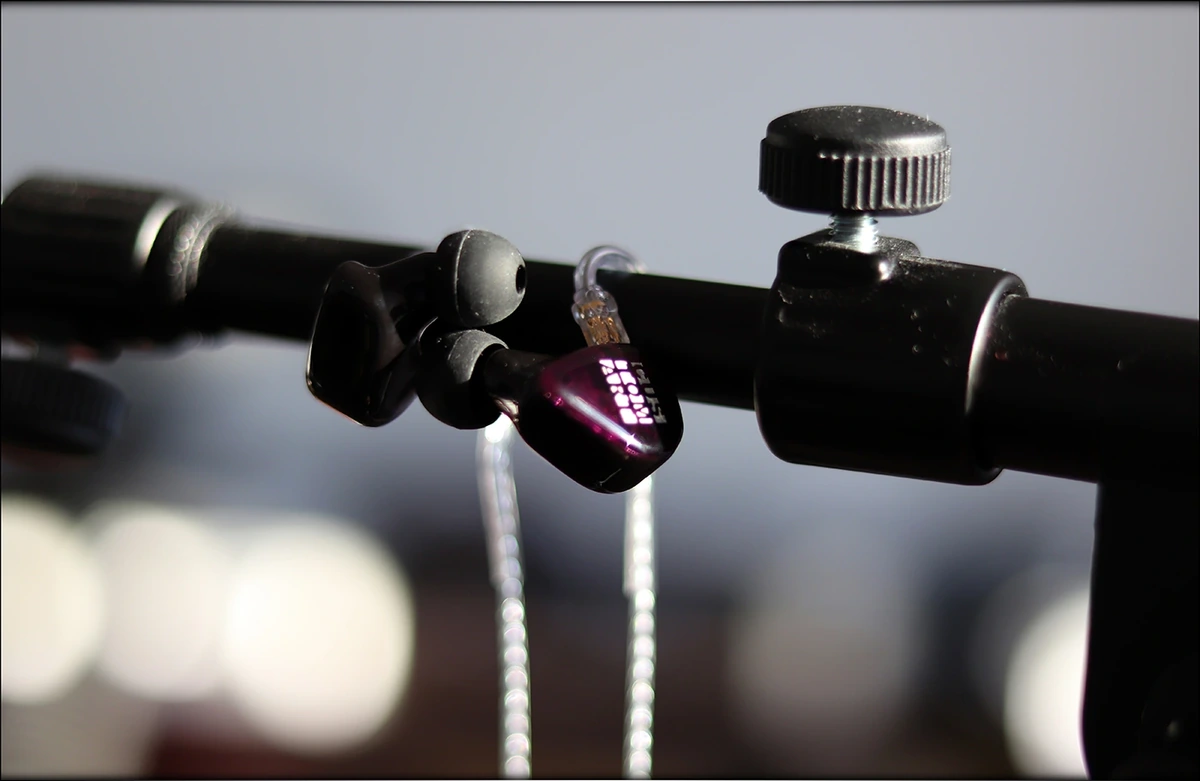 The sound of Fibae Black is sweet, slightly dark-ish, it is thick, warm, full bodied, with a deep bass that reaches quite low, good dynamics and impact, clear overall presentation, amazingly natural representation especially for acoustic instruments, and even for large orchestra, and despite the average overall detail, still very impressive and natural.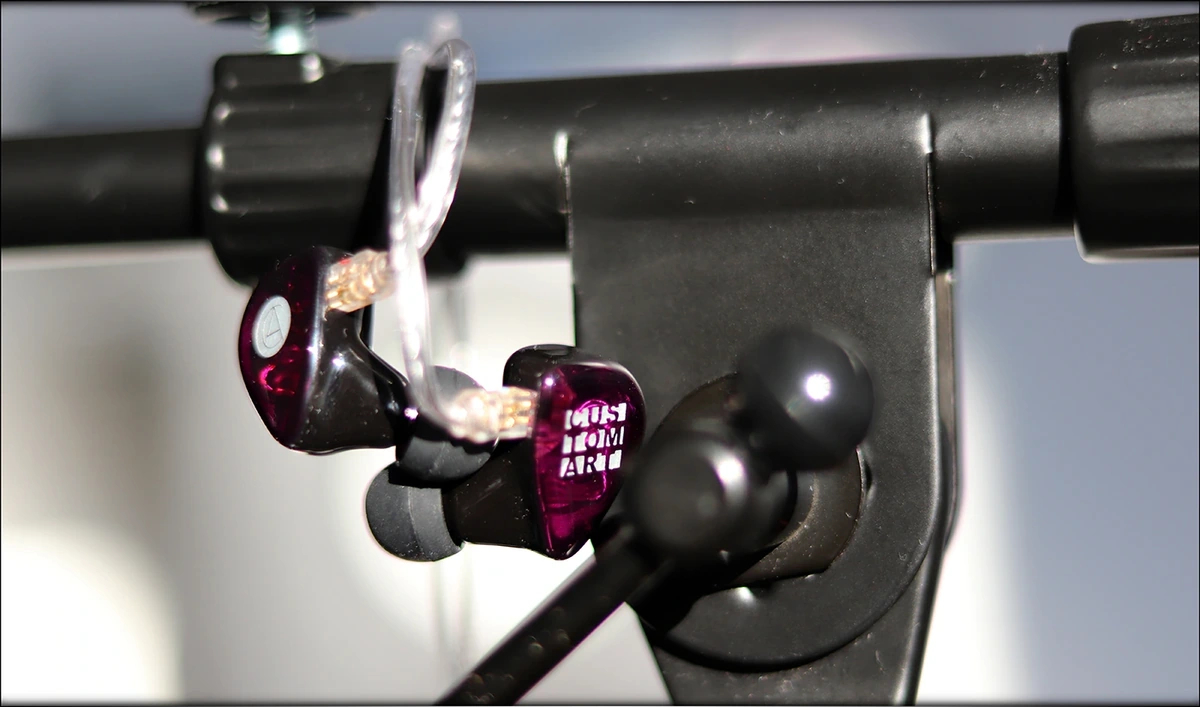 At the end of the day, if you're looking for a smooth, laid back IEM that you can enjoy without fatigue, regardless of what you're listening to, a IEM that really isolates you from the outside noise, and an IEM you will be able to love for many years to come and which won't give up on you, Fibae Black might be the one for you, and you should totally check them out. 

Product Link (no affiliate links)

https://thecustomart.com/fibae-black/
---
--- Please remember to stay safe, and always have fun while listening to music!---
 - If you have a dime to spare, please donate, and help us! It would make the day brighter for me and my wife- 
---
Full Playlist used for this review
We listened to more songs than those named in this playlist, but those are excellent for identifying a sonic signature.  I recommend trying most of the songs from this playlist, especially if you're searching for new music! The playlists are different for Spotify, Tidal and Youtube, and based on the songs I enjoy and are available on each!
https://www.youtube.com/playlist?list=PL_cjBXGmwSHSdGcwuc_bKbBDGHL4QvYBu
https://open.spotify.com/playlist/5J3oloz8Riy9LxEGenOjQ0?si=979ba4f082414be7
https://tidal.com/browse/playlist/330fd544-8e5b-4839-bd35-676b2edbb3d5
--- Contact Us ---





---