Final E5000 – Thick Sound Delight
Final E5000 is the current upper midrange model from Final Audio, a IEM that promises to sound incredibly natural and fun, statements which we're going to put to test in this review, as well as comparing them to other similarly priced IEMs. 





Introduction

Final Audio is a huge company from Japan, with a passion for innovation and music. They're known for producing some of the best made headphones and IEMs out there, usually relying on unique approaches for their headphones and IEMs, also being known for some of the most interesting and vivid kinds of sound. We had the pleasure to speak with them before as well, and we found Final Audio to be friendly, responsive, and very reliable, feeling you can trust them to purchase a high-end headphone or IEM from then without an issue. 

It should be noted that I have absolutely no affiliation with Final Audio, I am not receiving any incentive for this review or to sweeten things out. This review is not sponsored nor has been paid for by Final Audio or anyone else. I'd like to thank Final Audio for providing the sample for this review. The sample was provided along with Final Audio's request for an honest and unbiased review. This review will be as objective as it is humanly possible, and it reflects my personal experience with Final Audio E5000. Every opinion expressed is mine and I stand by it, the purpose of this review is to help those interested in Final Audio E5000 find their next music companion.
Product Link 
You can get Final Audio E5000 from www.amazon.com here: https://www.amazon.com/Re-Cable-Compatible-Earphone-E5000%E3%80%90Japan-Products%E3%80%91/dp/B07CNNCZSC/
Packaging

First things first, let's get the packaging out of the way: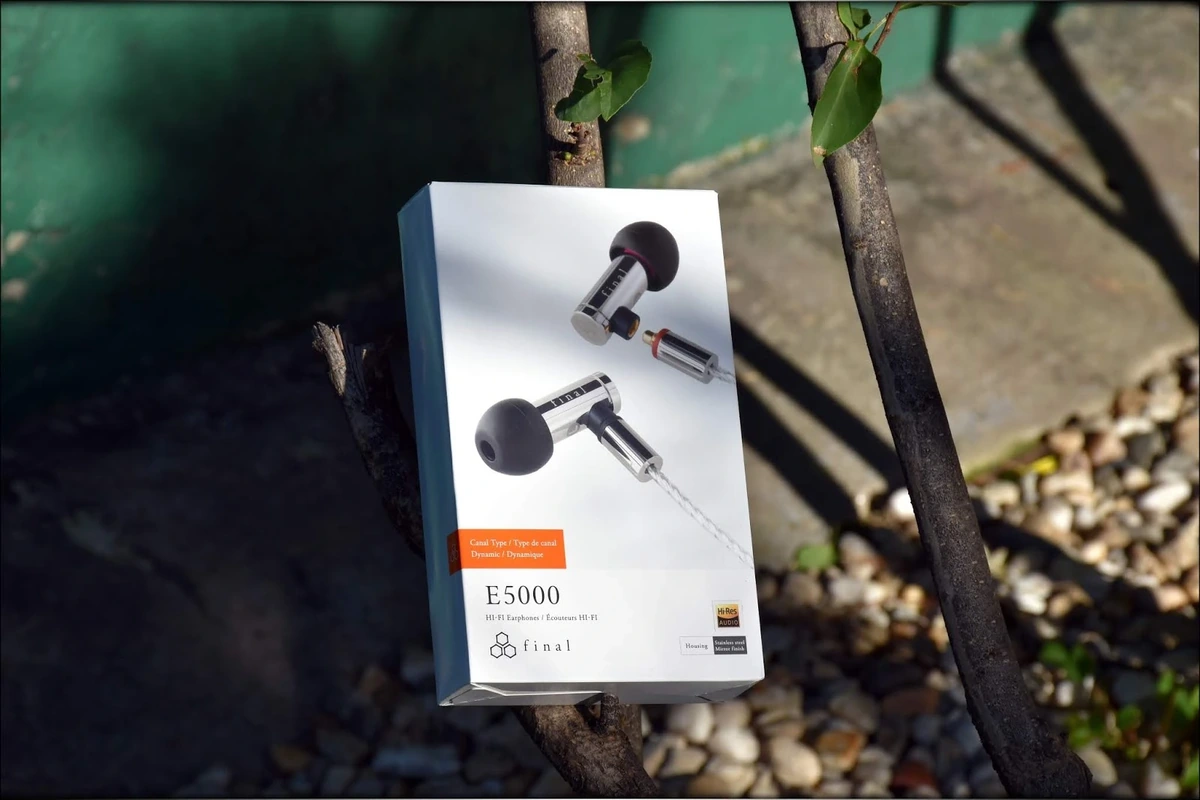 Final E5000 is packaged in virtually the same package as Final Audio E4000, both coming in the same cardboard box, with a rubber carrying case holding the IEMs. 

Final Audio has a special kind of tip for their IEMs, and they include lots with E5000, thing which we found quite useful, as we would actually use those tips with other IEMs as well. 

E5000 has detachable cables, by its nature, and those are based on the MMCX protocol, so the cable can be considered a separate part of the package, especially considering how thick and high-end it feels. 

All in all, we feel that Final Audio has done a great job with E5000 and its package, including everything most people could desire, for a IEM at this price point. 
Technical Specifications

Housing: Stainless steel mirror-finished
Driver: 6.4mmΦ dynamic driver
Connector: MMCX
Cable: OFC silver coated cable
Sensitivity: 93dB
Impedance: 14Ω
Weight: 24g
Cord length: 1.2m


Build Quality/Aesthetics/Fit/Comfort

Final E5000 is a unique IEM, made of metal, with a metallic shell, and with a thick, white-silvery-transparent cable that looks out-of-this-world. They look and feel high-end, Final having given great attention to details when designing E5000.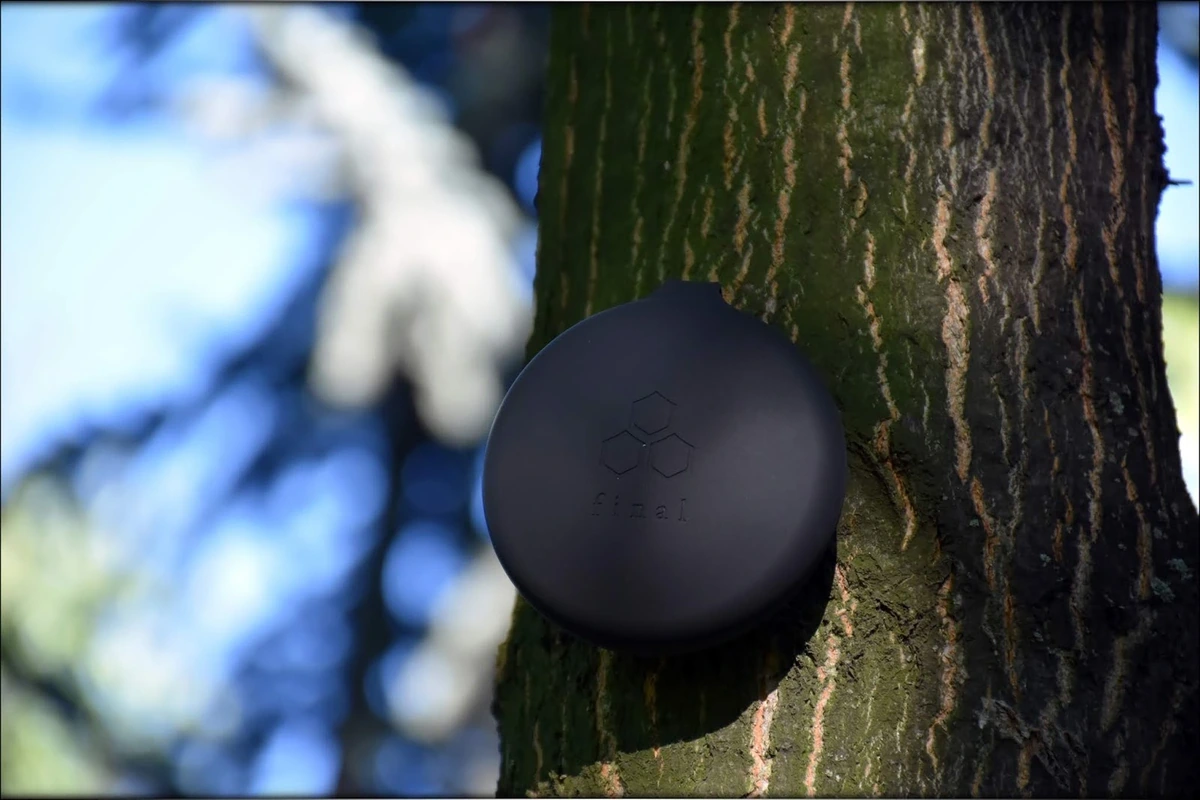 The comfort is, in one word, incredible. They simply is in one's ears, the tips are made of high-quality rubber that doesn't get slippery, and in fact, E5000's tips are some of our favorites, even being in line with Spinfit tips, which we love and hold in high regards.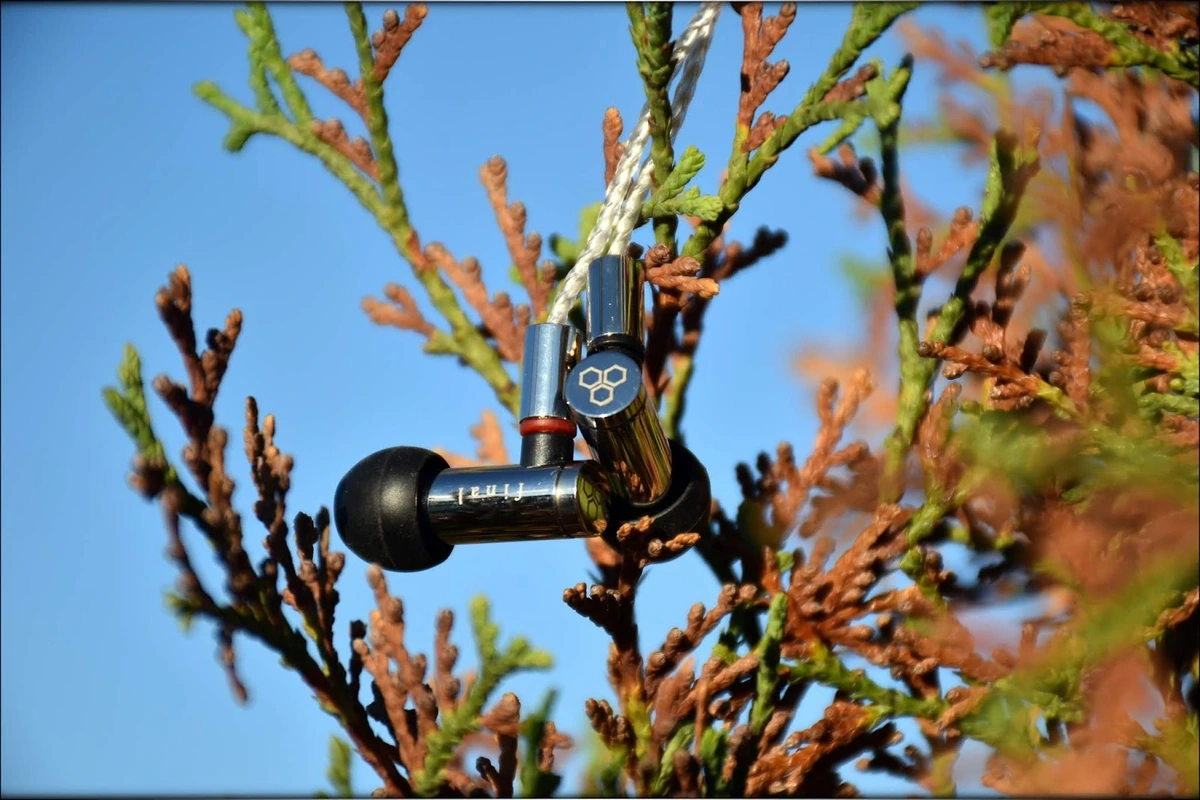 The IEM bodies are small and elegant, they look and feel well made, the metal has really nicely worked edges, and everything feels like it was created to work as one piece. There is no driver flex, and you can wear E5000 any way you want, both straight-down and over-the-ear, having a comfort much better than some flagships that we love, like IE800. 

The isolation from the outside noise is amazing, and they do well at blocking busy builders and crowded areas. 




Now, if there is one thing that we can mention as a negative about E5000, that would be its leakage. They leak a lot of sound to the outside world, and others may give you strange looks if you're blasting death metal with E5000, imagining that no one would notice it. In spite of the leakage, the isolation is quite great, the design being based on Final Audio's own mechanism, which allows for sound to go out of E5000, but not come in from the outside world. 

All in all, the aesthetics, build quality, and comfort of E5000 truly reach our golden standards, and they should be taken as an example for those characteristics. 



Sound Quality

Now, the title may give a little away about how E5000 sounds like, but in one word, they are really really thicc. They are quite natural in their overall tuning, Final Audio delivers well on their promise of a natural midrange, but the bass is a thicc and deep delight, while the treble is mostly smooth, but retains enough sparkle to be fun and enjoyable, even for those who like a slightly more V-Shaped signature. If there's any word that would fit E5000's sound really well, that is organic, they simply sound warm, thicc, deep, full, lush, fun and romantic. 



The bass is one of the lowest-reaching we heard to date, and there's very few IEMs out there that go as low as E5000 does, especially at this price point, and size constraints. In fact, we're quite amazed by this performance, given E5000's small overall footprint, and especially given their amazing comfort. The bass is not the fastest out there, so it won't be tight, but it is fast enough to keep up with most metal, even technical styles, although it really shines with older rock, more organic and slower music. 
The midrange is one organic, fun, natural and vivid experience. Final Audio's midrange can be described as textury, crunchy, musical, romantic, fun, and engaging. They have amazing dynamics and detail, and we can say that for their price point, they have one of the most fun midranges there is. 

The treble is on the leaner side, and although it has some sparkle to keep things interesting, it is still a little on the leaner side, not exactly made for those who like a brighter sound, being what we'd consider balanced. You can hear cymbal crashes, but they are smooth and creamy, and they don't impose themselves in music, being around to keep things entertaining, without taking the big spotlights. 



Soundstage

The Soundstage of E5000 is fairly good, especially considering their size and shape, having a nice width and depth to it, with a nice instrument separation. This being said, the value of the soundstage and instrument separation goes as far as the price of the IEM does, being great for the price, but being normal-sized. They most certainly aren't intimate or jumbled together, but they aren't huge in sound, being the right thing for those looking for a balanced and natural experience. 



ADSR / PRaT

The ADSR and PRaT (Texturization) is natural to slightly quick, textures and micr-textures being rendered well, but without much over-texturization. With music like Mindless Self Indulgence, you can clearly hear the intricacies behind the synths, but you those don't get carried away by a technical or analytical side to make music a bit too textury. 


Portable Usage

The portable usage is okay. 



This is one of the few IEMs we can't fully recommend for portable usage, and this is mainly based on two reasons. First, E5000 leaks quite a lot of sound outside, so much, that in fact, we were amazed such a small and nimble IEM can leak so much. If you're blasting them really loud, your music will be audible in an entire room. Of course, they leak much less than a fully open-back headphone like Sennheiser HD800, but they still leak more than most IEMs we tested to date. This is quite in contradiction with the fact that they isolate fairly well.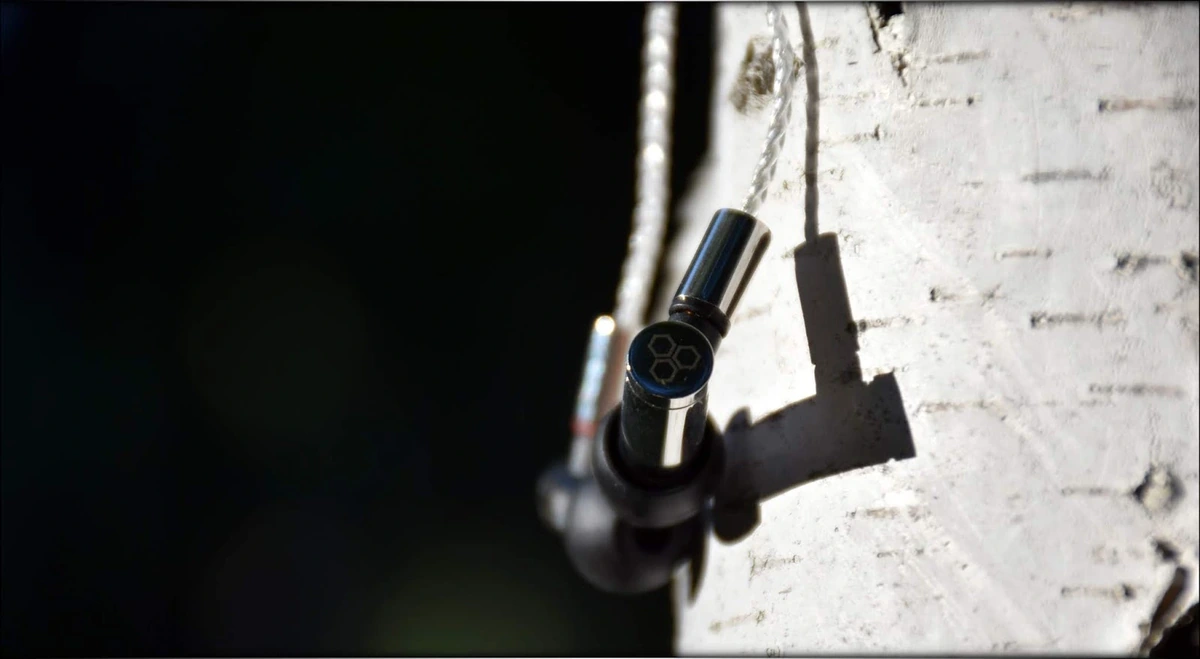 The second thing we didn't quite like about E5000 is that it is really really hard to drive, to the point, that most smartphones won't be fit for the job, and they will either sound really quiet, or be a bit distorted. We feel that a music lover who already has a great music source, like at least a Shanling M0, or something more interesting, will be taking full advantage of them, but we can't recommend them to go with any smartphone on the market at the point of writing this review, unless you don't need obscene amounts of volume for your music enjoyment. Looking at the sensitivity, you can see that at 93dB / mW, those are much lower than most IEMs out there, making them quite quiet from a smartphone or lower-powered source. 
Other than those two points, E5000 is one of the most comfortable IEMs we tested to date, so you won't be bothered by any kind of comfort issues, they should sit nicely in your ears, and they aren't one bit microphonic. 

The cable is thick and looks like it can take a beating, and they look like you'd be proud walking outdoors wearing them.



Comparisons 

Wen tried comparing E5000 with the most relevant competitors, although the list is much longer, and this price range is actually an intense fight for the best IEM. 



Final Audio E5000 vs Final Audio E4000 (280USD vs 180USD) – We received quite a few requests to do this comparison, and we can totally understand why. The package, build quality, and comfort are similar between the two IEMs, so similar, that you'd be pressed to tell which is which. In fact, we feel like Final Audio should make a bit more of a difference between them other than the color of the IEM shell, since people may get them confused. Going forward to the first difference, the cable that comes with E5000 is much thicker, it is white / silvery in color, compared to the black cable of E4000, and E4000's cable is lighter and more nimble, while the cable of E5000 tends to be better suited for stressful usage. Isolation is similar between the two, and both leak quite a bit of sound, and both are rather hard to drive, so not recommended unless you're using at least HIDIZS Sonada HD, or an entry-level DAP, as smartphones alone won't be able to get a really good performance out of either. The sonic performance is quite different actually, and while E4000 was already an amazing IEM, with a really thick and natural sound, E5000 is an overall upgrade from it in every way, with the same signature, but improved in every way imaginable, detail, resolution, textures, vividness, soundstage size, everything is simply improved. Of course, the price of E5000 is also quite a bit higher, so you need to make a decision based on whether those improvements are things you're looking for, but we'll leave this comparison with the note, that, if you have a limited budget, and can't afford E5000, then E4000 is an amazing experience, really worthy to prove what Final Audio created, while, if you have the money, you should really go for E5000, which really showcases what a high-end IEM should sound like. 
Final Audio E5000 vs iBasso IT04 (280USD vs 500USD) – iBasso IT-04 is a much more expensive IEM than E5000, but we got quite an overwhelming number of requests to do this review, so we'll try our best to provide service to our fans and readers. Starting with the construction quality, both IEMs rely on the MMCX connector, but IT04 comes with a much thicker and softer cable from the factory, while E5000 has a thinner, harder cable, which may be an advantage in some ways, since E4000 is less prone to tangling. The IEM shell build quality, is actually amazing on both. E5000 has a metallic IEM shell of really small sizes, and it allows both over-the-ear, and straight-down wearing styles, while IT04 is made to be worn over-the-ear.  The comfort is great with both, although E5000 has a smaller IEM shell and will fit with more ears, especially with more small ears. Isolation and leakage is much better on IT04, and you can even use them while playing on a stage, and IT04 is considerable easier to drive, being drive-able properly from a modest smartphone, while E5000 requires you to have at least an entry-level audio source to get a good performance out of them. The sound is quite different, and iBasso and Final Audio went in entirely different directions with their overall tunings. The bass on E5000 is thick, full, lush, deep and slow, while IT04 has a really quick, neutral, light and tight bass. The midrange is comparable, although E5000's midrange is thicker, and a bit more emotional, with a bit more textures, while IT04 has a touch smoother midrange, with a slightly more neutral overall presentation and less emphasis on emotion, with more emphasis on accuracy. The treble is much much more extended, brighter, more airy and more energetic on IT04, while it is smoother, more natural, more relaxed and laid back on E5000. From the two, we'd recommend E5000 for people looking for a lush, natural and organic sound, while we'd recommend IT04 for folks looking for a tighter, more neutral, more accurate ergo less bassy signature.  

Final Audio E5000 vs FiiO FH5 (280USD vs 270USD) – Here's an interesting one, as FH5 tends to be a favorite for many at this moment, and for a good reason, having impressed us once again with what is possible to do if FiiO is designing it, but Final Audio is not going to just sit there and look at this. Starting with the package, FH5 comes with a more encompassing package, although most tips found with FiiO FH5 are below Final Audio's proprietary tips in terms of comfort. The IEM shells are both made of metal, but FH5 can only be worn over-the-ear, while E5000 can also be worn straight-down. The comfort is actually a bit better on E5000, since it has a deeper fit and seals more than FH5, which may feel a bit loose in terms of seal. FH5 also creates a bit less void, so it is more comfortable for really long hours of usage. Isolation is better on E5000, which isolates the listener more from the outside noise, but leakage is much less on FH5, which doesn't leak at all, where E5000 leaks quite a bit. FH5 is easier to drive from most sources, but it picks up hiss much easier than e5000 which doesn't seem to pick hiss almost at all. The sonic performance is quite a bit different, especially in the midrange. While the bass is thick, deep and lush on both IEMs, and while the treble is comparable in terms of presentation and detail, the midrange is much more forward, intimate, and less spacious on FH5, and more extended, more separated, wider and deeper on E5000, which manages to present the soundstage in a natural way. In this sense, we recommend both IEMs with an open heart, but if you want a more intimate experience, if you want to sing together with the singer, right next to him, FH5 achieves that quite well, while if you want to hear everything in a larger space, to have a natural room, and an even larger space where music happens, then E5000 is a great choice, and it can totally stand up next to FH5 as a IEM in this price range that is totally worth its asking price. 



Recommended Pairings

Final Audio E5000 is rather hard to drive, extremely hard to drive for a IEM, being probably the hardest IEM to drive we have, right next to Sennheiser IE800. This means that using a higher end source will result in a better overall experience and performance, while using an undersized and lower powered source will result in a less engaging experience.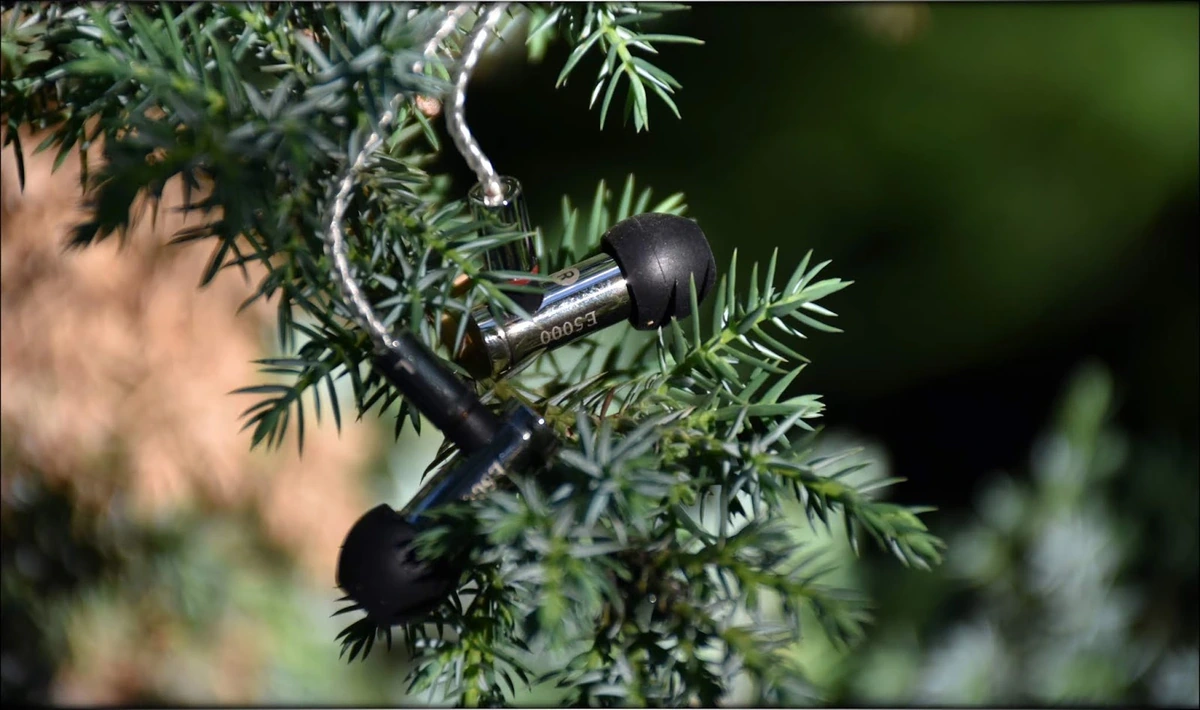 Final E5000 + iBasso DX120 – DX120 is a great example of a DAP that can totally drive E5000 just fine, and it doesn't really cost an arm and a leg. It also has two microSD slots, and can do a lot for its asking price, making it a great choice for you to rock your E5000's to, having a good battery life. The sonics of the pairing are warm, lush, open, well-separated, fun, and engaging. 

Final E5000 + FiiO X7mkii – E5000 tends to sound best with a high-end spruce, and they scale really well with a high-end source, X7mkii making a great example of this, giving them a much more detailed sound, with more instrument separation, more dynamics, quicker bass, more air in the treble, and a more engaging overall experience. We were in love with this pairing, and we could recommend it to anyone at any given moment. 

Final E5000 + Burson Play – Now, you may wonder why we'd bring a gun to a knife fight, but Burson Play is a big reason why we ever found that E5000 leaks sound. We used E5000 quite a lot with Burson Play, and in all honesty, this is one of our favorite pairings, simply because the sound is sublime. Burson Play has a really quick bass, neutral yet musical and engaging midrange, and a neutral treble with a touch of sparkle, so it takes away some of the lushness and thickness of E5000, while giving them a touch more sparkle, making the experience really fun and engaging, making them even more versatile in terms of music styles they can play. 

Value and Conclusion

At the end of the review, you may wonder what does E5000 cost, and while we wrote a few articles on Final Audio IEMs before, we never wrote an article on one that was this expensive, E5000 costing about 270USD, being the most expensive Final Audio IEM we wrote about to date. This makes it quite interesting, because we had a lot of expectations at the beginning of this review, and we hope we made it clear whether Final Audio reached our expectations or not. Let's recap a little though. 
The package of E5000 is quite good, being the same package E4000 comes in, making them a fairly well packaged IEM, but losing a bit of edge to IEMs with a more complete packages, like FiiO FH5. You do get Final Audio's legendary tips, with E5000, an carrying case of the best kinds, and the amazing cable that they sport. We would have liked a Balanced cable thrown in there, and maybe a hard carrying case. In any case, the package still reaches our golden standard because the carrying case included is quite innovative, and because of the price range E5000 is in.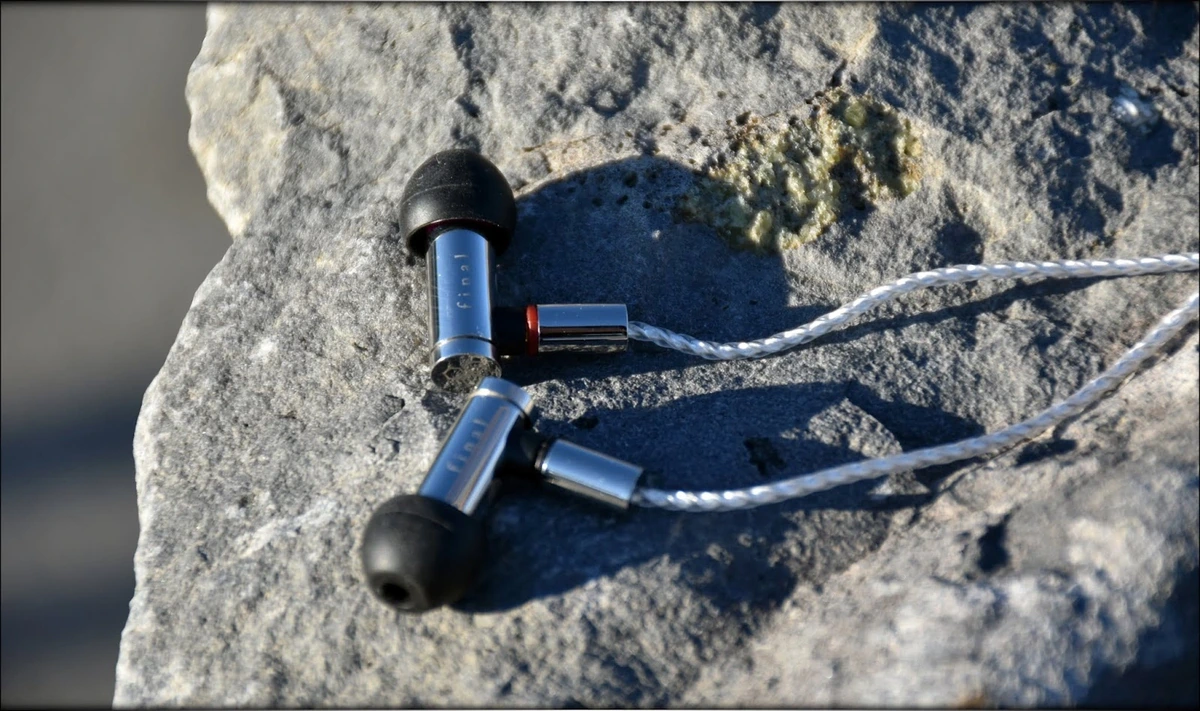 The comfort is one of the best there is, a small IEM shell combined with Final Audio's legendary tips, combined with no driver flex, no cable microphonics, MMCX connectors, and Final Audio reliability, and design, making E5000 an absolute love of an experience. The build quality is also flawless, like all Final Audio products we tested to date.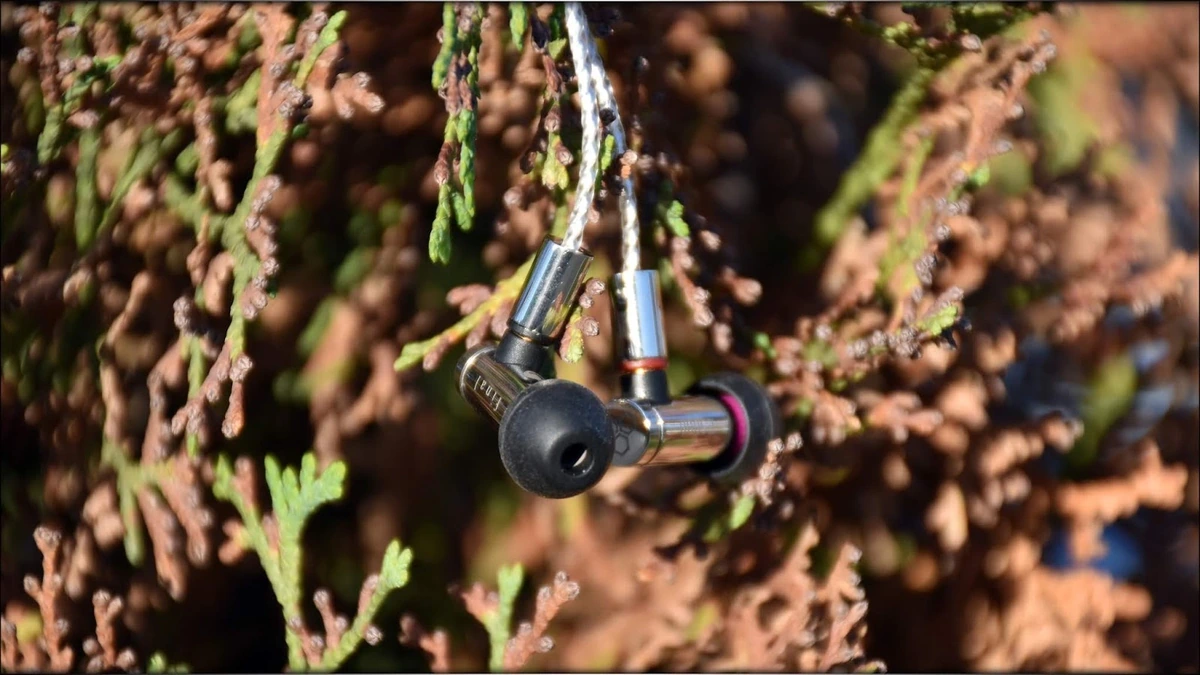 Going forward, to the sound, we found that Final Audio promised a really natural sound in every way possible, and while their definition of natural is what we'd call natural, we also feel the need to mention that they have a really thick, lush, warm, and engaging sound. The treble is on the leaner side, but after all, this may sound the most natural to most people, and a brighter treble, while more akin to hearing cymbal crashes live at a metal concert, do not paint a natural scenery for all music styles.
The midrange of E5000 is one of the most natural there are, with a lush and life force that they simply have, you don't hear in many other IEMs. The soundstage size is large enough for them to sound natural, but it doesn't go beyond what we'd call natural, nor does it cross into the "intimate" area. The instrument separation and PRaT are also quite good for the price range, the instrument separation being very good for the price, while the PRaT is natural to slightly slow all-around. 



At the end of the day, if you want to hear a lush, warm, fun, engaging, dynamic, strong, full of life, forceful, and fun sound, E5000 is one of the best IEMs we can recommend at 270 USD, offering a performance that stands its ground when compared to the large number of IEMs in this price range, and offering what we'd call one heck of a deal. If you have 270 USD, and you're looking for reliability, flawless build quality, a natural, lush, and dynamic sound, then E5000 should be at the top of your list, especially if you don't mind a bit of sonic leakage, and you can blast your music really loud without anyone minding your business. 
Product Link 
You can get Final Audio E5000 from www.amazon.com here: https://www.amazon.com/Re-Cable-Compatible-Earphone-E5000%E3%80%90Japan-Products%E3%80%91/dp/B07CNNCZSC/
---
--- Please remember to stay safe, and always have fun while listening to music!---
 - If you have a dime to spare, please donate, and help us! It would make the day brighter for me and my wife- 
---
Full Playlist used for this review
We listened to more songs than those named in this playlist, but those are excellent for identifying a sonic signature.  I recommend trying most of the songs from this playlist, especially if you're searching for new music! The playlists are different for Spotify, Tidal and Youtube, and based on the songs I enjoy and are available on each!
https://www.youtube.com/playlist?list=PL_cjBXGmwSHSdGcwuc_bKbBDGHL4QvYBu
https://open.spotify.com/playlist/5J3oloz8Riy9LxEGenOjQ0?si=979ba4f082414be7
https://tidal.com/browse/playlist/330fd544-8e5b-4839-bd35-676b2edbb3d5
--- Contact Us ---





---