HIDIZS XO DAC / AMP – The Gamer Look, Musician Sound
HIDIZS XO is a DAC / AMP priced at $99 USD, made for smartphones, with a type-c input connector, MQA 16X support, and dual ESS Sabre ES9219C DAC implementation. It will be compared to other entry-level DAC/AMPs, including  HIDIZS S9 PRO (119 USD), Shanling UA3 (110 USD), and Hiby FC4 (99 USD).
Introduction
By now, HIDIZS is surely making headlines about being a popular company, and with some of the marketing stunts they pull, you likely heard about them. They are one of those quintessential companies that have a lot of products released, but all of their products are from the entry-level range. They are widely available on Amazon, which is the best place to purchase them, although they do have some specific sales on their website at times, and you could get some of their stuff for cheaper if you head there, and if you're comfortable giving up on Amazon's return policy.
It should be noted that I have absolutely no affiliation with HIDIZS. I'd like to thank HIDIZS for providing the sample for this review. This review reflects my personal experience with the HIDIZS XO DAC AMP. Every opinion expressed is mine and I stand by it. The purpose of this review is to help those interested in the HIDIZS XO DAC AMP find their next music companion. 
Product Link
You can grab one from www.amazon.com here: https://amzn.to/3Zhi1LN
If you're in the UK, you can grab one from www.amazon.co.uk here: https://amzn.to/3FSQidH
And if you're from Europe, you can grab one from www.amazon.de here: https://amzn.to/3Zg9okL
Build Quality/Aesthetics
Hidizs XO is another super tiny DAC AMP dongle, but this one is special, it has RGB lights on both sides and around the O button. To give you some perspective, this is designed to be more of a gaming DAC AMP, with a beautiful design, but it also has both a single ended and a balanced output, the SE output being 3.5mm in size, and the balanced output being 2.5mm in size. XO also has support for Hi-Res files, up to 32 Bit / 384kHz, DSD 256 native, and MQA 16X.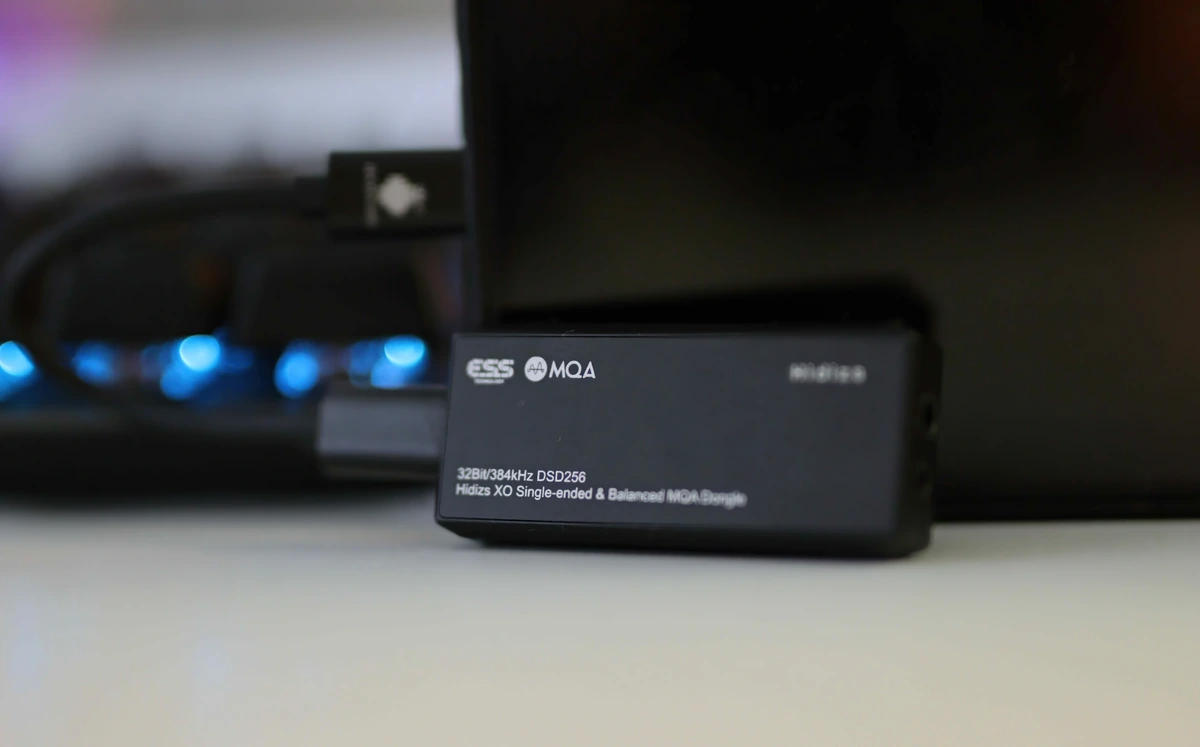 Although from my photos, it may look like XO is a plastic thing, it is made of one piece CNC aluminum and quite sturdy in person. The driving power is actually high for the balanced output, at 195mW for a 32 OHM load over the balanced output, but quite meek for the single ended output at 78mW for a 32 OHM impedance.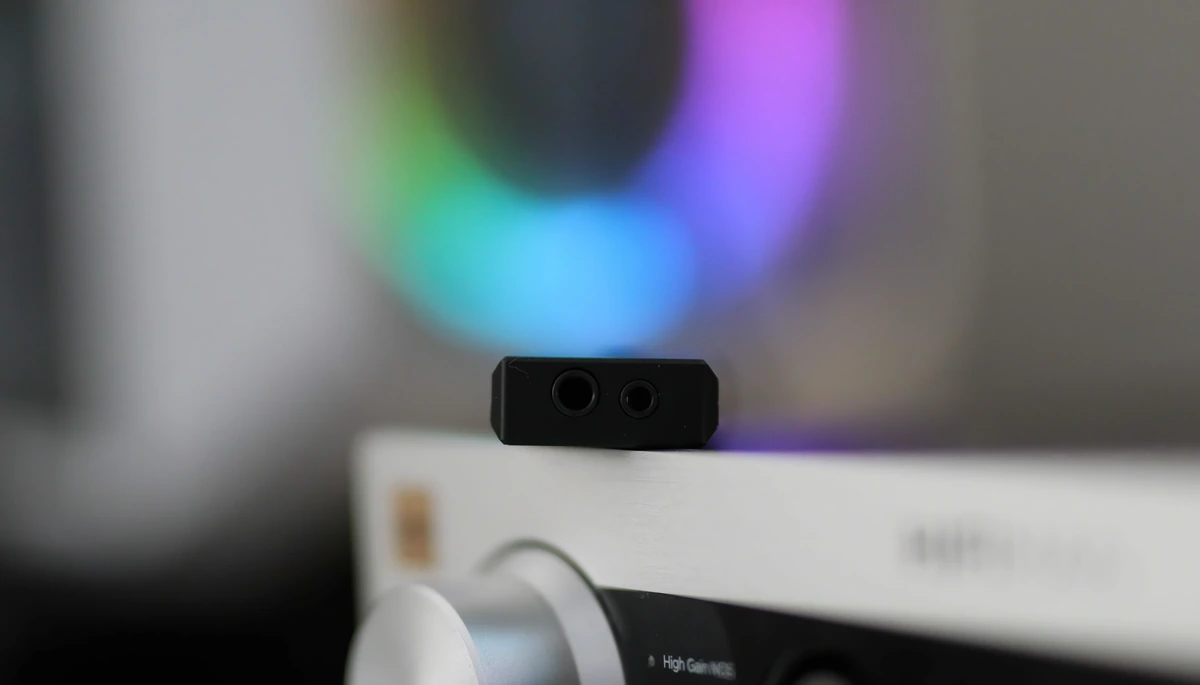 XO has a filter mode switch, and the X button only controls the lights on the sides and around the O button. There are 15 lighting effects, and they do cause it to draw a bit more power, but since they are LED they don't consume that much. Hiby is the recommended music app for Hidizs XO, but for MQA Streaming you'll need Tidal. It can be paired with Android Smartphones, Windows PC, and iPhones
Sound Quality
With so much driving power, I've used HIDIZS XO mainly over the balanced output, but with a 2.5mm to 4.4mm adapter, since I don't have a lot of products with a 2.5mm connector. The main IEMs and Headphones I've used with it are Tin T2 DLC, Sivga Oriole, Dita Audio Perpetua, OLLO S5X, Surfans SE01, BQEYZ Topaz, Westone MACH 60, Westone MACH 40, Oriveti OV800, Fir Audio NE4, and SeekReal Airship. Somehow, despite being so mini in size, XO has more than enough power to drive OLLO S5x, but also Audeze MM-500, being a very potent portable DAC AMP. The volume is usable up to about 75%, after which it has some distortion. The Single Ended output has a warmer, smoother sound, while the balanced output sounds more neutral and cleaner, but also seems to have a higher noise floor. 
The extension in the bass is quite nice, and it extends far better and deeper than I would have appreciated before hearing it. Especially since it has RGB lights, I assumed that the sound would be bad, but it actually sounds quite lush, clean and has a smoother texture for everything, including the bass. This doesn't mean that there is any coloration per se, the sound is actually quite balanced, and the bass is mostly neutral, so brighter iems and headphones will sound quite bright, while darker iems and headphones will sound dark and rolled off.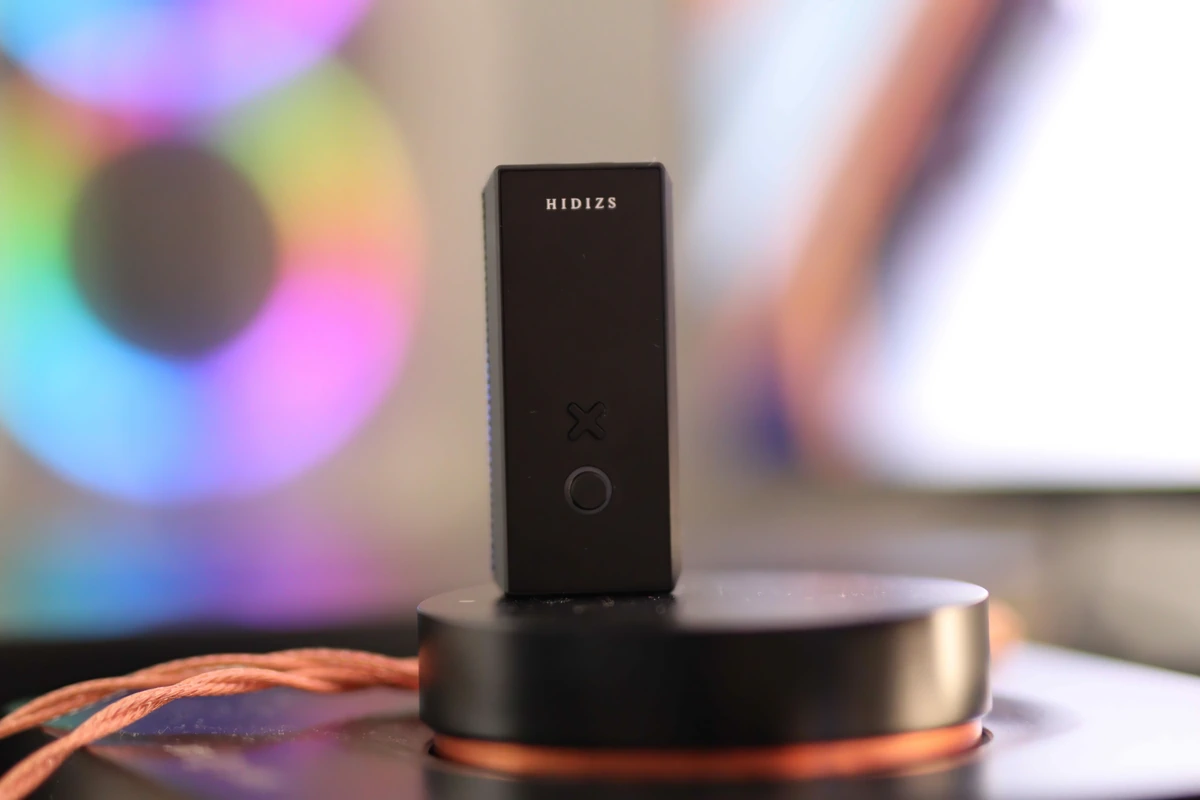 The midrange is clean, detailed and quite powerful, with a good sense of dynamics. It is surprising for me to say this, the soundstage is good, it extends nicely in both width and depth. Surprisingly, the midrange is very detailed, and the whole neutral signature allows the detail and resolution to push through, presenting voices cleanly and with a natural timbre. There is a slight leaning towards warmth, and it seems to romanticize the midrange a bit, but nothing out of the ordinary, and I love the fact that it has very little noise, having exceptional control for hissing too, to the point where I can't hear any even with FiR Audio NE4 or with Unique Melody MEXT. The voices have a rich presentation, and you can easily distinguish background instruments from the foreground ones.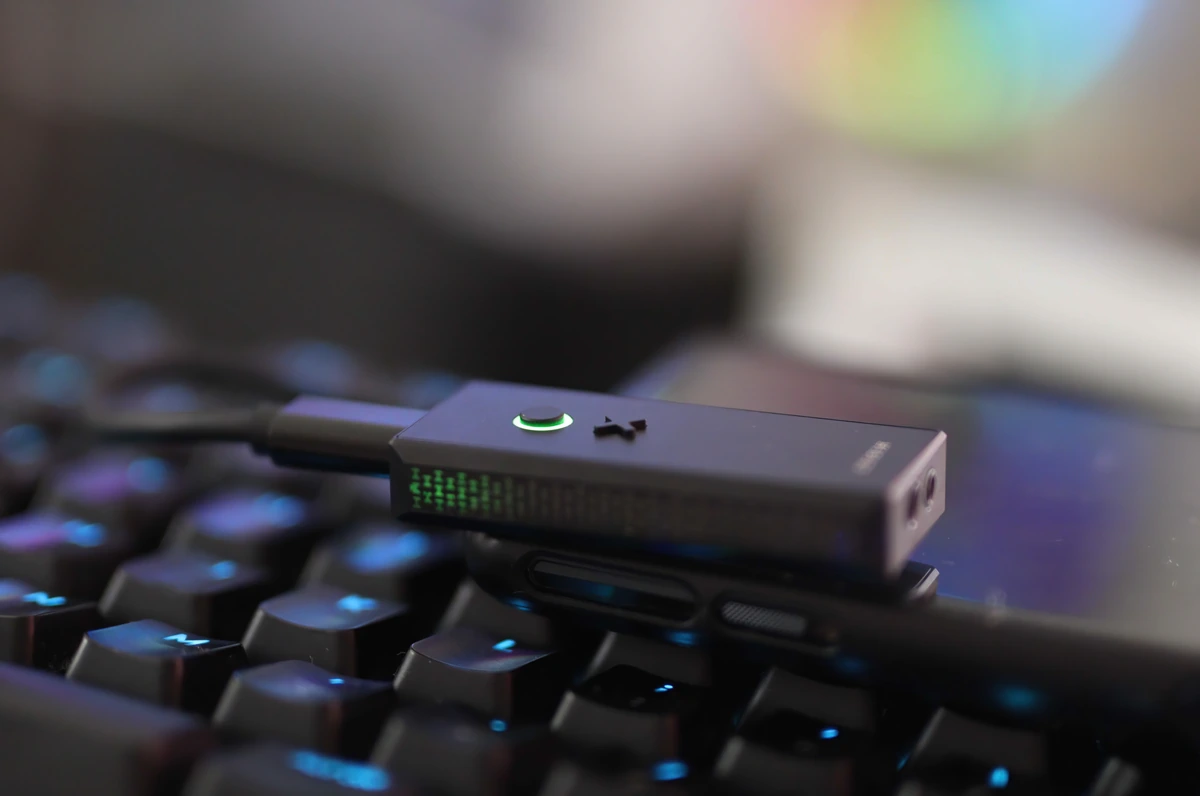 The treble is clean, really well extended, with a good amount of sparkle and air, and with a smoother texture, which makes it fatigue-free yet not bland or boring. The whole presentation has good layering and instruments aren't pushed or mashed together.  If anything, XO sounds quite dynamic, punchy and vibrant. 
Comparisons
HIDIZS XO vs Shanling UA3 (99 USD vs 110 USD) – We have a tough competition here, as UA3 is really nice, but also a bit larger physically than XO. The overall sound is similar, both have a good driving power, UA3 holds a bit better at maximum volume, with lower distortion. The playback buttons on UA3 come in more handy than the single buttons on XO, but UA3 draws a bit more power from my smartphone, leading to a shorter maxc battery life. The balanced output on UA3 is 4.4mm which I find to be an upgrade for most situations, as 2.5mm balanced cables are not so popular nowadays. 
HIDIZS XO vs Hiby FC4 (99 USD vs 99 USD) – Hiby FC4 has a warmer, thicker sound with more bass, and a smoother treble, a bit more roll off in the treble, which makes it better for bright and sharp sounding iems and headphones. The maximum driving power is similar in practice, although if taken to max, FC4 distorts a bit less than XO. They are both minimalistic, but XO looks a bit more fun, and has RGB lights, plus is a bit more neutral in tuning, which helps with the detail revealing ability, and this also makes the soundstage larger. FC4 draws quite a bit more power from my smartphone, which leads to a shorter battery life, but the balanced output is a 4.4mm balanced output, which is better for most cables, as the 2.5mm balanced connector is not popular nowadays, and it is slowly being phased out. 
HIDIZS XO vs HIDIZS S9 PRO (99 USD vs 119 USD) – S9 PRO is a bit smaller than XO, but it still has the balanced output. The sound is generally similar between them, and I somewhat prefer the simpler, more elegant design of S9 PRO, the choice here should be made based on which one you like better aesthetically. The driving power of S9 PRO is a bit higher and it holds a bit better to loud volume, so if you can spend the 20 extra USD that it costs, it can be a minor upgrade over the XO. Only XO has RGB lights though. S9 PRO can draw a bit more power from my smartphone. 
Value and Conclusion
For the price point of $99 USD, HIDIZS XO has excellent value, and it is one of the DAC / AMPs made for mobile that I can recommend easily, especially if you want a detailed, dynamic and punchy sound. It has good control, and good overall dynamics, with a wide and deep soundstage, especially relative to what else is available around this price point. You might feel like the RGB lights are a bit gimmicky, but for what it is worth, they helped me find it easier if taking a walk at night.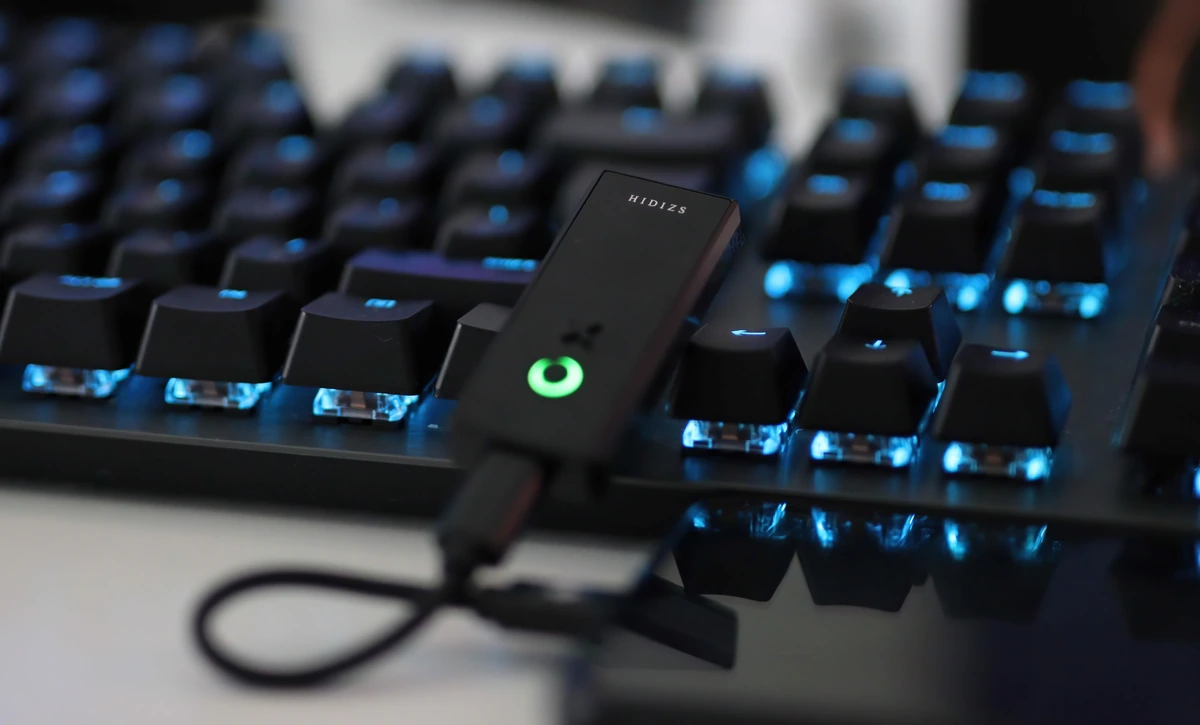 At the end of the day, if you want a fully metallic DAC AMP with a type-C USB port, to drive most IEMs and most portable headphones too, with a 2.5mm balanced output, and a 3.5mm single ended output, with a slightly warm, but well extended sound, good detail and good dynamics, HIDIZS XO is an excellent option you should have your eyes on and go for. 
Product Link
You can grab one from www.amazon.com here: https://amzn.to/3Zhi1LN
If you're in the UK, you can grab one from www.amazon.co.uk here: https://amzn.to/3FSQidH
And if you're from Europe, you can grab one from www.amazon.de here: https://amzn.to/3Zg9okL
---
---
--- Please remember to stay safe, and always have fun while listening to music!---
 - If you have a dime to spare, and donate, to help us with electricity and work expenses, it would make my day much brighter, as it would help me improve things around the website and increase the frequency of my posts - 
---
Full Playlist used for this review
We listened to more songs than those named in this playlist, but those are excellent for identifying a sonic signature.  PRaT, Texturization, Detail, Resolution, Dynamics, Impact, and overall tonality are all revealed by those songs. We recommend trying most of the songs from this playlist, especially if you're searching for new music!
https://www.youtube.com/playlist?list=PL_cjBXGmwSHSdGcwuc_bKbBDGHL4QvYBu
--- Contact Us ---






---
---