Unique Melody MEXT – Price Cut, Musicality Increase
Unique Melody MEXT is the latest high-end IEM from UM, priced at 1099 USD right now, usually priced at 1200 USD, sporting Bone Conduction drivers, Dynamic Drivers, and Balanced Armatures. Supported by Unique Melody's high-end 4.4mm balanced cable, MEXT will be compared to other flagship IEMs that left an impression on me over the years, including Unique Melody MEST MK2 (1500 USD), Final Audio A8000 (2500 USD), Rhapsodio Zombie (2000 USD), Campfire Ara (1300 USD), Lime Ears Aether R (1400 USD) and Audeze Euclid Planar IEMs (1300 USD). I will also be pairing MEXT with the Astell & Kern SP2000T (2500 USD), iBasso DX300 (1200 USD), and Lotoo PAW 6000 (1200 USD). An option for custom fitting is available, and it is priced at 1399 USD.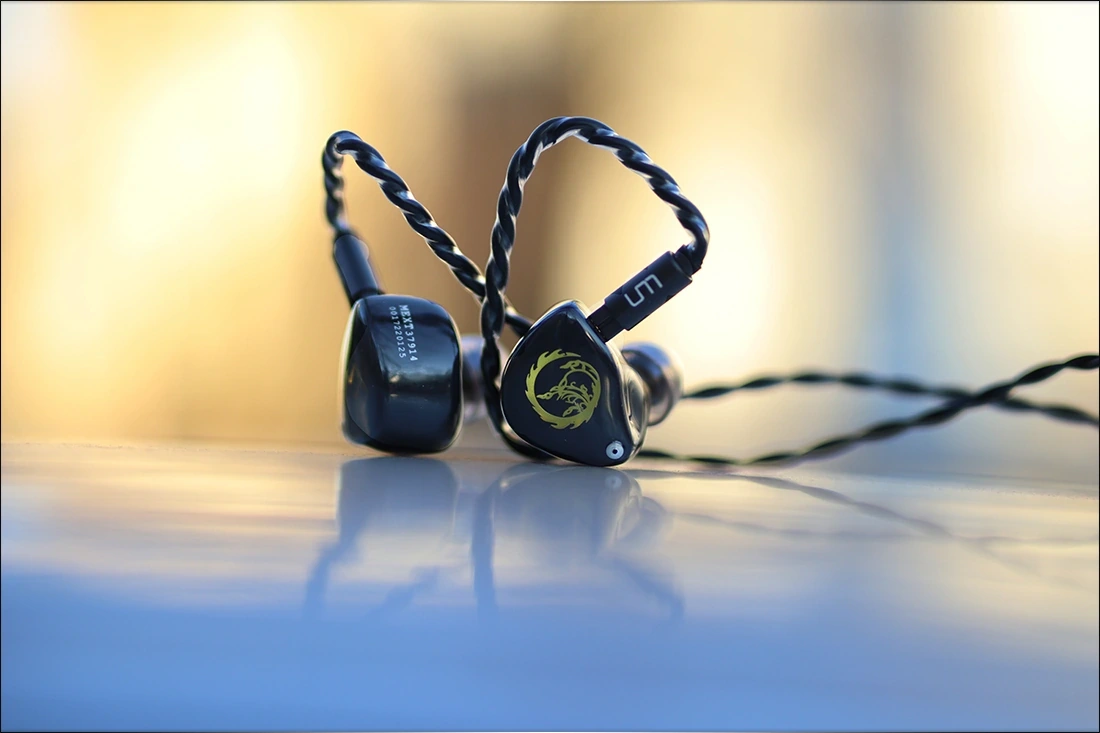 Introduction
Unique Melody is one of the most interesting and popular IEM and CIEM companies in the world, serving hundreds of passionate music lovers with IEMs that have proven the test of time, always refining their technologies and improving their designs, and offering what can be considered the best performance for high-end products seen out there. Today's IEM, the MEXT is a more affordable variant of their MEST MK2 IEM, and although it may feel like it is still pricey, at 1200 USD, it is about 30% cheaper than MESt MK2, without ever feeling cheap. In fact, we are here to see if we can find MEXT to be even easier to recommend than MEST MK2, and whether Unique Melody outdid themselves with this one, creating an affordable, yet still flagship sounding option for music lovers. 
There are many music lovers who have experienced Unique Melody IEMs, but if you're not yet sure, they are sold and heavily seeked even locally, here, in Romania, where I have friends who ordered Unique Melody IEMs and still rock some from years ago. I reviewed my first UM IEM around when I first began writing reviews, and it was the Unique Melody Martian, a truly special model with a really clean and detailed sound. Unique Melody supports their products to death and back, and you should have no problems with any of their products, and even if you do, they are a CIEM designer, designing new tech and improving their IEMs always, and will happily help you. 
It should be noted that I have absolutely no affiliation with Unique Melody , I am not receiving any incentive for this review or to sweeten things out. I'd like to thank Unique Melody for providing the sample for this review. Every opinion expressed is mine and I stand by it. The purpose of this review is to help those interested in Unique Melody MEXT find their next music companion. 
Product Link
Official Link: https://www.uniquemelody.org/products/um-mext
Official Link 2: https://shop.musicteck.com/collections/um-unique-melody/products/um-custom-mext
You can grab one from www.amazon.com here: https://amzn.to/3LAkXg2
If you're in the UK, you can grab one from www.amazon.co.uk here: https://amzn.to/3Duni9I
And if you're from Europe, you can grab one from www.amazon.de here: https://amzn.to/3NILA4w
Packaging
First things first, let's get the packaging out of the way: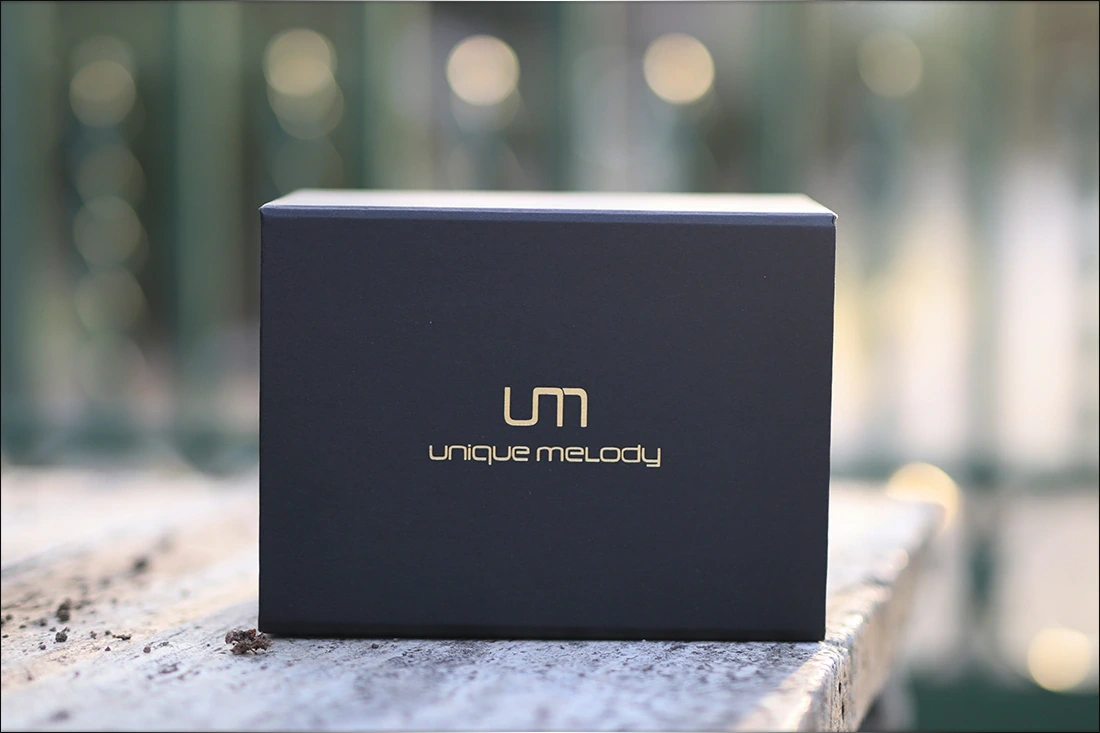 We have the same beautiful package we've seen before on MEST MK2, and MEXT comes with the same set of accessories, and the same outstanding carrying case. We also have special tips that make the most out of the bone conduction drivers, this time a pair being installed by default on the MEXT, along with a metallic ID card for MEXT, showing the authenticity of the IEMs. The carrying case is one of the most beautiful, highest quality cases ever to be included with an IEM, and Unique Melody totally knows how to make a nice package for their IEMs. The IEMs are presented separately from their accessories, the upper chamber being reserved for the living quarters of the IEMs, while there's a mini drawer for the accessories below. The full package includes: 
Unique Melody MEXT IEMs

UM M1 Copper Cable

UM "ESP" Double Drawer Packaging 

Dignis UM Leather Case

Warranty Card

Premium Grey Cleaning Cltoh

AZLA Sedna EARfit XELASTEC SS / MS / M Tips 

Silicone S / M / L Tips

Clamping Storage Clip
Build Quality/Aesthetics/Fit/Comfort
It is always exciting to review IEMs with unique technology inside, and Unique Melody is one of those companies that doesn't rely on more is better, but refines their drivers, the technology of their IEMs and takes everything to the bleeding edge of the available technology, both for the building process, but also for the design step, allowing each product to become its own entity and allowing us music lovers to experience new sonic presentations. MEXT has a similar design to the original MEST MK2, but if you aren't well acquainted with that one, or if you don't want to spend time reading my review on it before continuing this one, I'll explore what MEXT includes and how. 
The first thing we notice is that MEXT relies on the bone conduction tech and drivers for its sound. UM paired the Bone Conduction drivers with Dynamic Drivers, and with Balanced Armatures, the Bone Conduction drivers being OBC Coil based, the purpose of MEXT being of achieving the best sonic presentation possible by using both bone and air conduction for sound. There's one of those OBC Bone Conduction Drivers, One Dynamic Driver, and 4 Balanced Armatures. 
Unique Melody has actually been the first company in the whole world to implement Bone Conduction drivers in high-end IEMs, with their first generation of MEST IEMs. The tech works well, and by the time I got to review MEST MK2, I noticed a really nice overall presentation, but you really had to play around with the tips to get the best overall sonic performance possible. This is still true, and MEXT takes a bit of experimentation to get the best comfort and sonic presentation, especially as the sonics change drastically with different IEMs. I got the best overall presentation with the default Sedna XELASTEC tips included in the package, they have the best sub-bass reach, and are the super sticky type that will never betray your seal or fall out of your ears.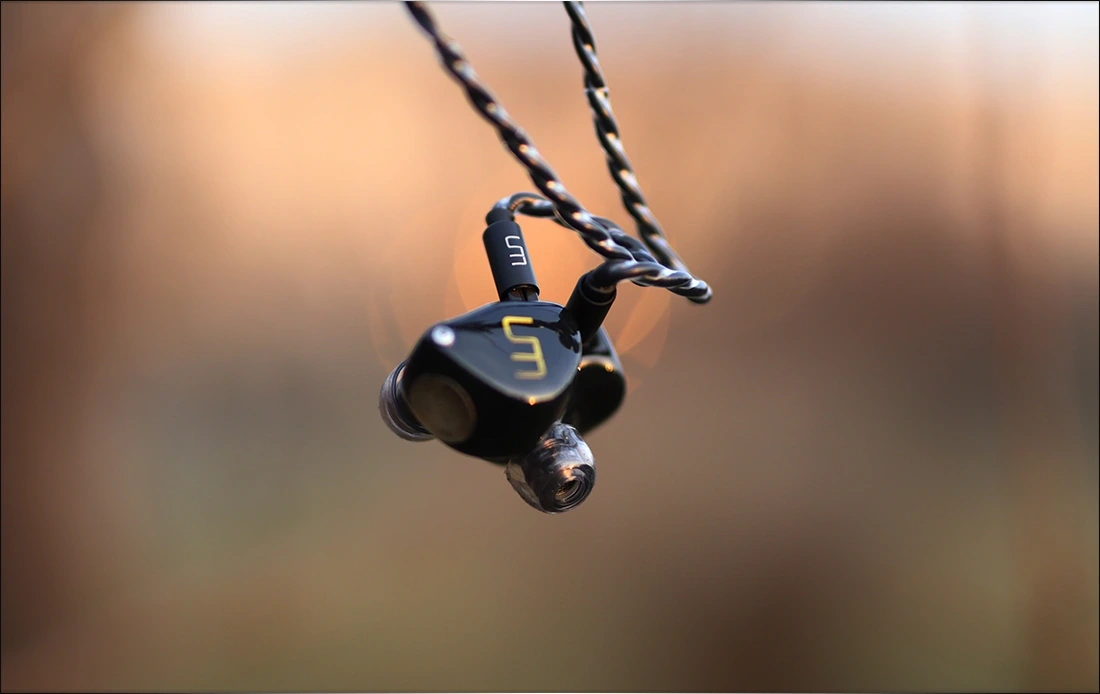 I haven't even had the chance to talk of the cable yet, but Unique Melody includes a high-end 4.4mm Balanced cable with the MEXT, named Unique Melody UM1 Custom Cable. This is a high-end option that could set you back half the cost of MEXT if purchased separately, and is made by PW Audio, having an OFHC copper wire, or oxygen-free high thermal conductivity copper. The cable is flexible, conducts no microphonic noise, and is surprisingly supple for a default cable, giving me absolutely no reason to replace it. For an experiment, I tried replacing it with the Copper+ Cable from Plussound, and there have been some changes, but at the end of the day I got the best overall ergonomics with the default cable. 
With the default tips, which fit my ears perfectly, Unique Melody MEXT offers between 20 and 25 dB of passive noise isolation, depending on the frequency. The sound of my typing this review is slightly audible, with no music playing, but even quiet music will be enough to not hear anything from around the room. Oddly, MEXT has absolutely no leakage, and listening at extremely high volumes results in no leakage, and I can blast both rap and metal right next to my girlfriend and she can't hear a thing.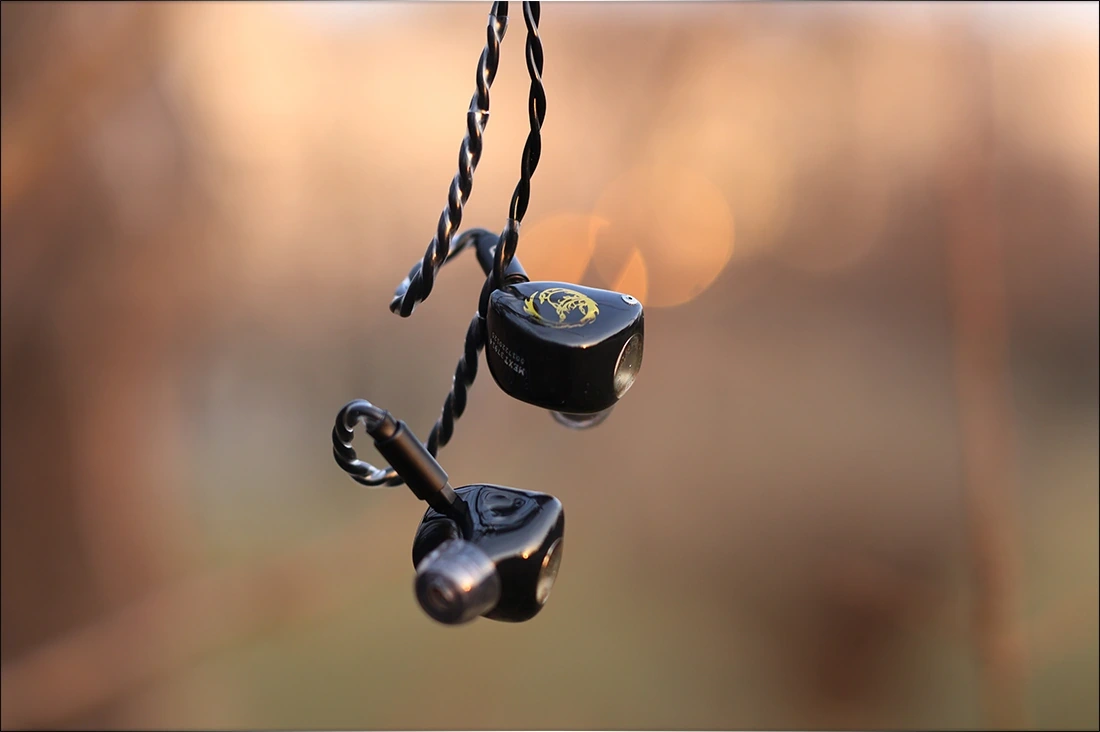 MEXT has a good drive factor, and given their 16 OHMs of impedance, and 108 dB of sensitivity, you'd expect them to be rather easy to drive. I am going up to about 92 / 150 on Astell & Kern SE180 for a satisfying experience in both volume and overall listening very loud, which is great, as most portable music players will be able to drive UM MEXT just fine, including DAC/AMPs like Shanling UA2. There is no trace of driver flex with MEXT, and the comfort I am getting is superb. The IEM shells are slightly heavy, but the over-the-ear fit of the cable holds most of the weight, and the IEM shells simply disappear in my ears. The shape and inner design is also super ergonomic, with no hard edges or corners. I noticed zero driver flex on my unit, and I can recommend UM MEXT even to those very sensitive to flex, as long as you insert them slowly and carefully, they do have both a dynamic driver and a Bone Conduction driver that can flex if you insert them too quickly. 
As far as recommending sources for UM MEXT, anything goes, as long as it doesn't have a ridiculously high background noise and hissing. Sources with high output impedance should be avoided too, as the 16 OHMs of impedance indicate that UM MEXT can hiss with certain sources, like FiiO M11. I've been using a multiple of music players and DACs with MEXT, including Astell & Kern SP2000T, ifi Hip-Dac2, iBasso DX240, iBasso DX300, Astell & Kern SE180, Lotto PAW6000, PALAB M1 Mini, Shanling M3X, and HIFIMAN R2R2000. 
Sound Quality
Unique Melody is an IEM that's fairly universal, with a sweet, U-Shaped sound, and tons of details. I have been using them to listen to both rock, metal and rap, but also classical, EDM, dubstep, and even some rare punk – gypsy cabaret. MEXT seems to master all of those styles perfectly, and there wasn't a time where I thought of grabbing a different IEM, so it will be perfect for all those who don't want to switch their IEMs for each song they listen to.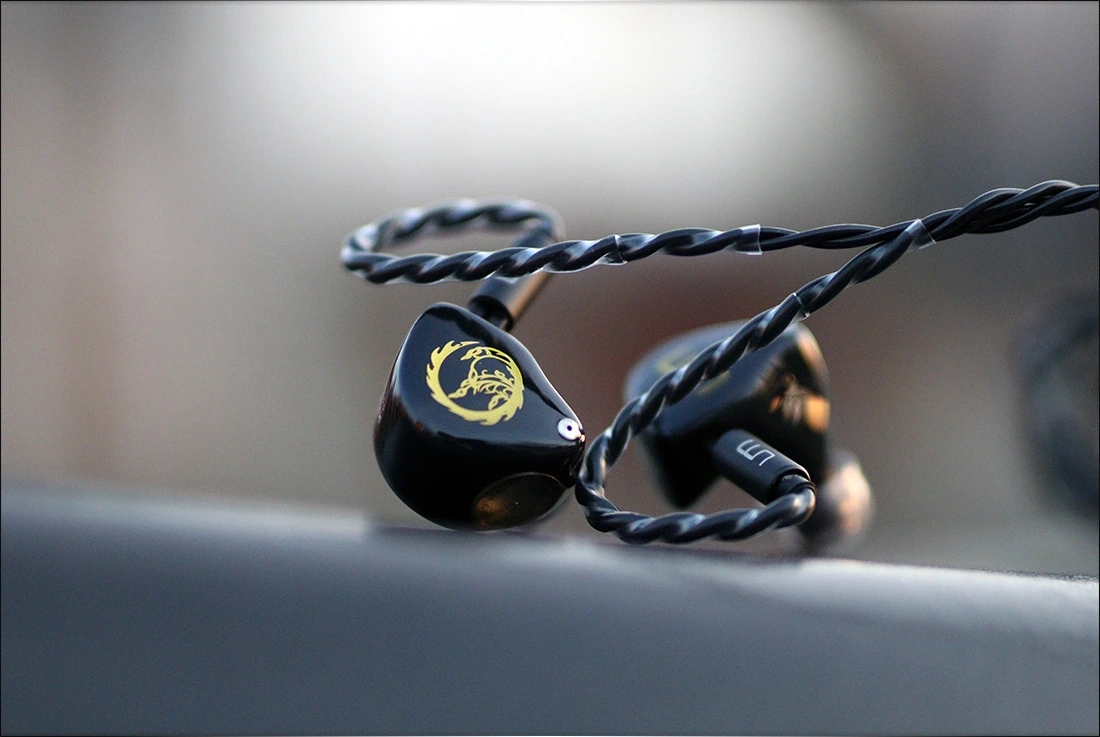 The signature of MEXT is extremely revealing, with a U-Shaped tuning, a strong sub-bass, and a strong upper treble, but with a natural midrange and bass-to-treble ratio, excellent imaging, and a wide, holographic soundstage. There's a good sense of musicality, and MEXT is fairly euphonic, complimenting both male and female voices, giving all music both shimmer, glimmer, and impact, along with superb resolution. You can literally hear all the details most flagships offer, but packaged in a natural and musical way, with no harsh edges. MEXT can come through as fairly aggressive for aggressive music, for example metal sounds aggressive and forward, while Jazz and Cabaret has a really detailed and smooth presentation. I tend to prefer listening to more relaxing music styles with MEXT, where Metal is best in those days when I really feel angry and want to pick a fight with someone. 
The bass of MEXT can be described as a large sub, natural mid and pleasing upper bass. Music has a solid foundation in the sub bass, which can safely reach the magical 20 Hz, and lower, and thanks to the bone conduction driver presents this bass with a beautiful versatility, fast when it has been recorded fast, but long and slow when the song had it recorded this way. The driver has a furious sub bass impact, and for rap songs, especially if listened loud, you will feel that bass line, songs like Eminem – Fack having a really full and rumbly sub end presentation, but songs like The White Stripes – Seven Nation Army also showing those beautiful, thick, and full bass lines that were originally recorded for the song. This is a bassline I learned how to play as a beginner, and MEXT presents it satisfyingly. The mid bass and the upper bass are natural in both presentation and amount, so all instruments have the natural amount of body and thickness, with a bold and controlled presentation. There's enough upper bass to give male voices the weight they require, but no boominess to be heard with MEXT. 
As a little tip, with all Bone Conduction Driver IEMs, you should really try the Sedna Earfit XELASTEC Tips, as those provide the best contact between the IEM shell and your ear, also try a good amount of tip rolling for the best experience. I'm mentioning this because poor fitting can be the number one reason you're not getting a good bass on MEXT, their bass being the kind that you feel in your jaw once the tips offer your proper seal and fit. 
The midrange of the MEXT is remarkably sharp, clean and slightly recessed behind the bass and the treble. MEXT has exquisite instrument separation, being able to bring forward guitars and other instruments, as it was intended in the original mix, but creating a holographic presentation for the whole song. A good example is a simple song, like Hollywood Undead – Everywhere I Go, which has the voices pushed forward, and pleasing in tonality, along with the guitars, but with a rich background made up of synths and effects. The stereo separation and lateral extension is superb on MEXT. On songs like Haggard – Eppur Si Muove, we can notice a really rich and vivid presentation of both violins and soprano voices, MEXT being able to capture the full emotion in both the verse I of the song, as well as the Piano that makes the transition between verse I and the Chorus. As any analytical IEM will, MEXT presents the mistakes that are present in the record, trying to reveal rather than euphemize the song. The sweetness of MEXT I keep talking about comes from the richness and slightly wet character of the midrange, and the fluidity of the voice / instrument transition MEXT makes. In songs like Haggard – Chapter III – La Terra Santa, where they improved the recording process significantly, there are no mistakes to talk about, and MEXT paints this well, giving even the metal parts of the song a beautiful vibrance and richness. The bold lower midrange helps with all the classical instruments, while the peppy treble gives shimmer and sparkle to all the percussion instruments present in the song. To give you some idea of MEXT's ability to paint emotion, I had to pause the writing process for a while to sing along. If you're coming from a thicker and fuller sounding IEM, MEXT can be on the thinner side, but they never sound brittle or sucked out. 
We also get a full treble from MEXT, with a really sparkly, rich and airy presentation. I'm delighted to report that MEXT has no roll off in the treble, and it offers a full sized extension, with all the air you could dream of, and more. The treble texture is natural, painting brighter songs bright, and smoother songs, smooth. You can go from Dethklok to Infant Annihilator and notice the differences in recording / mixing / mastering really easily, Infant Annihilator having that really bright and edgy presentation it is supposed to have. Going to the other side, in songs like Jill Tracy – The Other Side Of Pain, MEXT has a really well blended and musical presentation, no hard edges, but all the refinement and richness to each piano key. The bolder bass creates good contrast for Jill Tracy's high-octave voice, and helps paint a really natural stage for the entire piece. MEXT is a brighter tuned IEM, especially if you're coming from something like Fir Audio VxV or Beyerdynamic Xelento, but will be smoother and more natural compared to Sennheiser IE900, or Unique Melody MEST MK2. 
MEXT also has superb dynamics, and this is present at all volume levels, but given their U Shaped signature, you won't need to increase the volume too much at all times, so you should be able to enjoy MEXT at any listening volume including quiet and very quiet volumes, where it retains and paints the dynamics vividly. It is also surprising to report that MEXT has superb coherency, despite having multiple driver types and a complex 4-way crossover. It is quite evident that the company knows how to create a proper crossover and design the IEMs to sound as natural and clean as possible, with no odd dips or peaks. 
Comparisons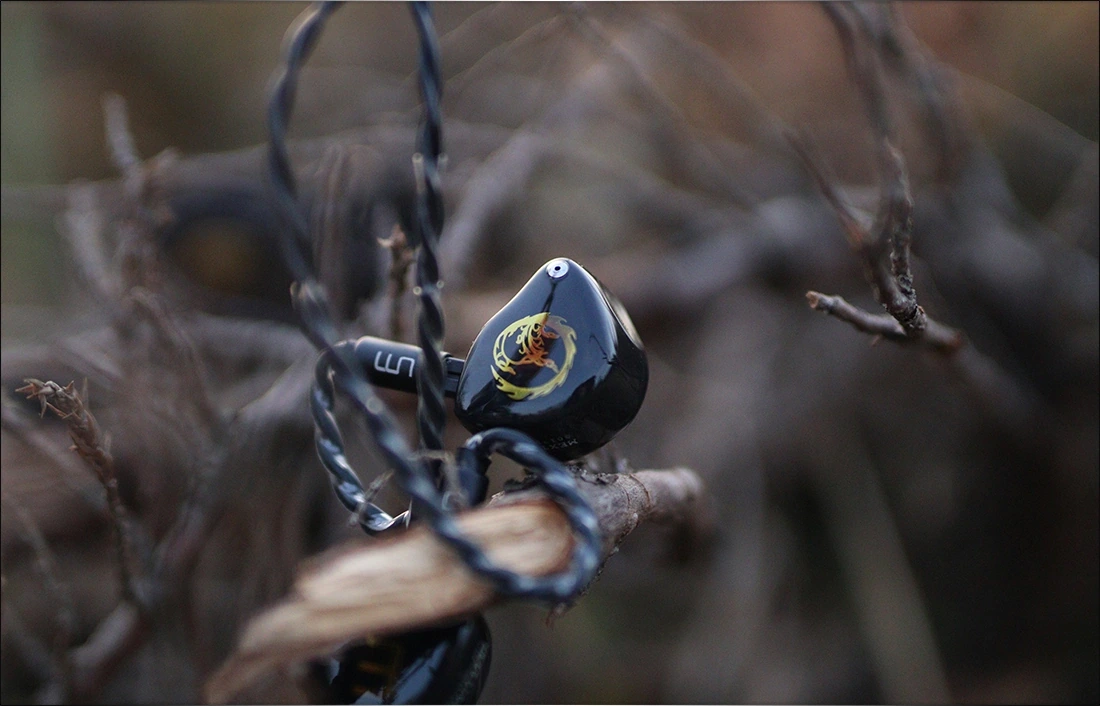 Unique Melody MEXT vs Lime Ears Aether R (1099 USD vs 1400 USD) – Starting with strong opposition, Aether R is a good IEM that many still love today. MEXT comes with a better default cable, and with a slightly more ergonomic shape. The Lime Ears package has me convinced with their sweet delicacies (literally, they ship some candy with their package). The overall sonic presentation is more detailed on MEXT, with better instrument separation, better resolution, and more sub-bass acuity, a snappier and quicker sound, and more overall resolution. Aether R tends to have more mid bass presence, but a more colored midrange, which makes MEXT more natural, and MEXT handles higher dynamic ranges, and higher volumes better. The overall tuning is excellent on both, if you want a more V-Shaped signature, Aether R should be it, while MEXT is more U-Shaped. 
Unique Melody MEXT vs Campfire Ara (1099 USD vs 1300 USD) – Ara's one of the IEMs I could most closely relate to the MEXT, as they have a pretty similar tuning, both being U-Shaped, with good sub-bass, good treble extension, and tons of details. The biggest difference between them is in the build and ergonomics, as Ara is smaller, and has a very different body design. The overall tuning is fairly similar, and so is the technical edge, along with instrument separation, but MEXT has slightly more emphasis on how nuanced the bass is, whereas Ara has a slightly better instrument separation. Ara comes through as slightly smoother in the treble, achieving less fatigue, whereas MEXT goes for more energy in the lows and stays slightly more honest to the recording it is playing. Ara is less tip sensitive to get the best sonic performance, while MEXT can have a fuller, stronger sub bass with better impact, but it takes more fiddling with tips, and using XELASTEC tips in particular.
Unique Melody MEXT vs Rhapsodio Zombie (1099 USD vs 2000 USD) – There's beauty in horror and Zombies too, with Zombie being one of those IEMs with a really strong treble, but also a strong bass. The comfort is better on MEXT, which is smaller in size, designed more ergonomically, and has a slightly more supple design, Zombie being rather LARGE. The default cable is also better on MEXT. The tuning is strongly V-Shaped on Zombie, which has not just the sub bass, but also the bass and even the upper bass uplifted, along with the treble and, having a recessed midrange. MEXT has a stronger sub bass, but a lower quantity to its mid bass and upper bass, and a stronger upper treble, but less main treble and upper midrange uplift. This makes Zombie much chunkier, and even its sub bass is over 10 dB above that of the MEXT relative to the midrange, which makes the zombie much chinkier and thicker, much warmer. The treble is more aggressive on the Zombie, starting with the upper midrange, which can make it a bit aggressive and fatiguing, where MEXT tends to keep most of the treble uplift to the main treble and the upper treble, playing violins, pianos and female voices more naturally. The midrange dip is not very evident on MEXT, whereas on Zombie, it is a clear dip, giving them a more colored presentation. Both IEMs have good detailing, but MEXT allows for a bit more information to shine through, where Zombie tends to choke a bit, due to their strong bass that can cover some of the other instruments. 
Unique Melody MEXT vs Unique Melody MEST MK2 (1099 USD vs 1500 USD) – It will be confusing to say this, but MEST MK2 is actually a brighter, more aggressive, and more detailed IEM than MEXT. Of course, you were probably expecting this, but honestly, if you don't have them side by side, and just talking from memory, you may even be unable to say how they differ, especially if using the same tips. Both are very tip dependent, and XELASTEC should provide the best comfort for both. Knowing that MEST MK2 still holds the edge in detail and resolution, I can say that MEXT is smoother, more analogue-like, and more natural, but the difference is not extremely large, both being U-Shaped with a stronger sub bass, provided by the bone conduction driver, and a stronger upper treble. There's a certain better shimmer and glimmer in MEST MK2. Dynamics are similar between them, and the overall soundstage tends to be larger on MEST MK2, but instrument separation is more or less the same. I would recommend trying MEXT if you thought that MEST MK2 is a bit too bright and too sparkly for you, or if you ever felt that they are too open and want something slightly smoother and more natural. 
Unique Melody MEXT vs Audeze Euclid (1099 USD vs 1300 USD) – Euclid has a similar tuning to MEST MK2 and A8000, being brighter, and having less bass emphasis. In fact, this is surprising, given how Planar Headphones from Audeze usually tend to be chunkier and warmer in sound, but Euclid is a different story. The two IEMs have a similar body, both have really good construction quality, but Euclid is harder to drive and master, posing a problem for ultra portable sources like dongles. The overall sound tends to have an edge in detailing for Euclid, but it has more sub bass presence and impact on MEXT, which tends to balance the open and sparkly treble quite well. In fact, MEXT tends to have more nuance and presence in the bass, which can sound more natural overall. The stage is a bit wider and more holographic on MEXT, but Euclid has a bit more instrument separation. The differences between those two are rather small in technical ability and edge, and much larger in the tuning and presentation. MEXT comes with a better default cable, is slightly more ergonomic, while Euclid can take more EQ and distort less, which is important if you're a tinkerer. 
Unique Melody MEXT vs Final Audio A8000 (1099 USD vs 2500 USD) – There are some similarities between A8000 and MEXT, both in how well made and polished both are, but also in the fact that both have a brighter, lighter, snapper tuning, with a ton of details. MEXT tends to have a better bass and impact, with more low end meat and a richer lower midrange, where A8000 extracts even more detail from sound, but is considerably brighter, which can easily turn to more fatigue if you're not a big treble head. They have a similar soundstage width, and similar instrument separation, but the extra chunk in the sub bass of the MEXT helps it gain more nuance in the lows, along with more upper bass presence, emphasizing male voices a bit more, where A8000's brighter tuning tends to thin out female voices more, adding more emotional edge to pianos and violins. Both are excellent IEMs, and both are really well designed, but if you're looking for a more U-Shaped signature, MEXT should be the obvious choice, while if you're looking for a more bright signature, A8000 would be the natural choice there. 
Pairings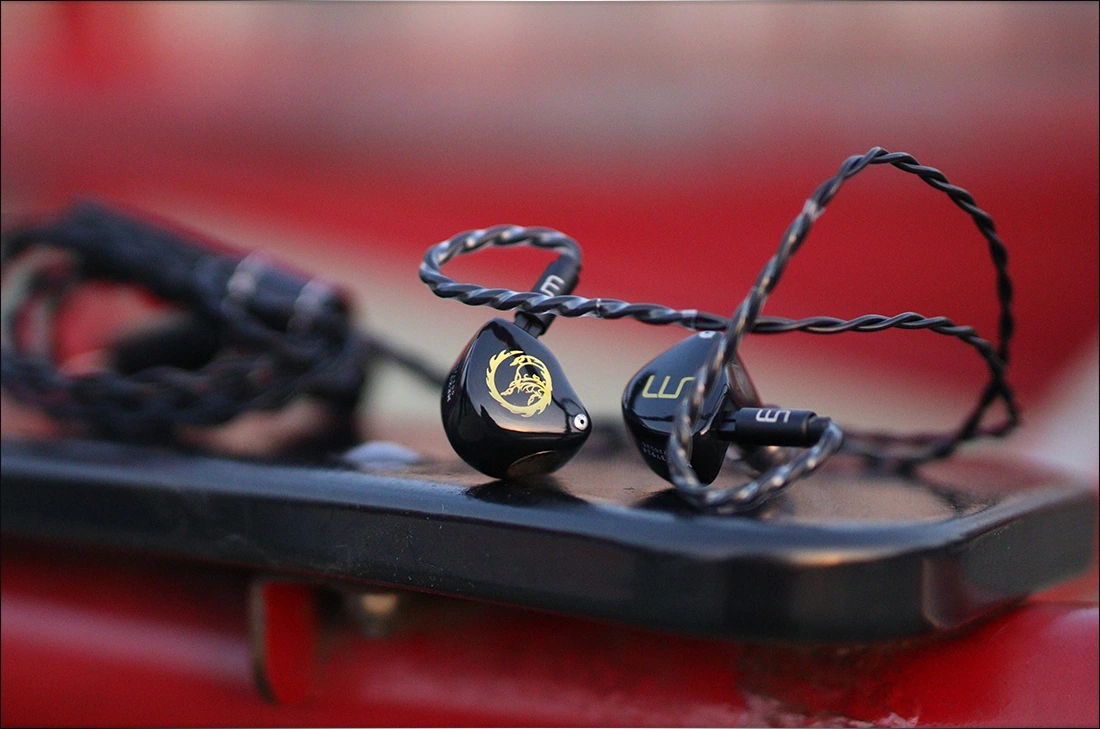 Unique Melody MEXT + iBasso DX300 (1099 USD vs 1200 USD) – DX300 has always been a big favorite of mine, with superb shape and ergonomics, excellent design, and tons of power for basically any IEM and headphone. iBasso is also one of those companies who cares about having a low noise floor, and who invests big money into making their DAPs last, so you can expect many years of service from DX300, and even when the battery will die, you will be able to replace it hassle free. The sonic is the most forward, most alive, most punchy of this pairing, with the most aggressive detailing. DX300 also has a natural lower midrange, which helps with MEXT's brighter and more sparkly presentation. 
Unique Melody MEXT + Lotto PAW 6000 (1099 USD vs 1200 USD) – We have a more gentle presentation and pairing with PAW6000, with a more refined and gentle handling of both the impact and the treble, and with the excellent EQ Lotoo implemented in their PAW6000, if you feel that MEXT is too bright, you will be able to tone down the highs really easily. Although PAW6000 is not the best DAP for streaming, it can act as both a Bluetooth DAC, and a USB DAC, being one of the three DAPs I have the most around my desk, and which I can recommend for pairing MEXT. 
Unique Melody MEXT + Astell & Kern SP2000T (1099 USD vs 2500 USD) – The pairing with SP2000T is superb, especially if you're using the 4.4mm output of the Tube Based DAP. The overall richness and impact of the sound is superb, and where most sources can make MEXT a bit thinner, SP2000T has a richer midrange, which helps MEXT gain more body and overall substance for all instruments. SP2000T also has none of the problems usually seen with FiiO DAPs, for example, today I tested an M15, and it has the weirdest bug, where if you disconnected the IEMs you are currently using, it would need a restart to start playing music when you connect a different IEM. That is not something to be expected, and not a problem you'll have with SP2000T. Astell & Kern DAPs are instead smooth, clean and work the way they should, gaining extra points from happy customers who can listen to music uninterrupted with them. 
Value and Conclusion
Unique Melody outdid themselves once again, and provided us with a high-end IEM, at an even more affordable price than the original MEST MK2 and MEST IEMs, but with a similar level of performance, and even better overall default cable. It is unusual for an IEM to have value this good, and to stand its ground against IEMS 2.5X its price, MEXT deserves all the love it can get.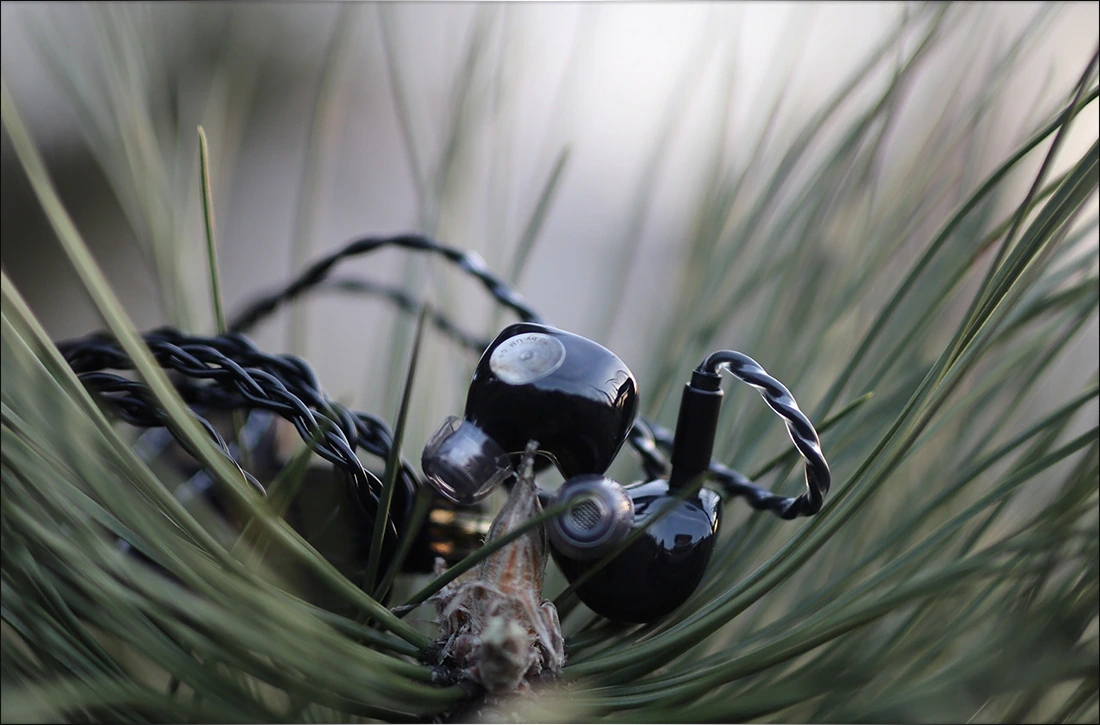 In fact, the overall performance, ergonomics, comfort, and build quality is so great, that MEXT deserves a place in Audiophile-Heaven's Hall Of Fame. It isn't even going to replace the original MEST MK2, and they each will appeal to a slightly different music lover, giving all of us reasons to be happy and enjoy music.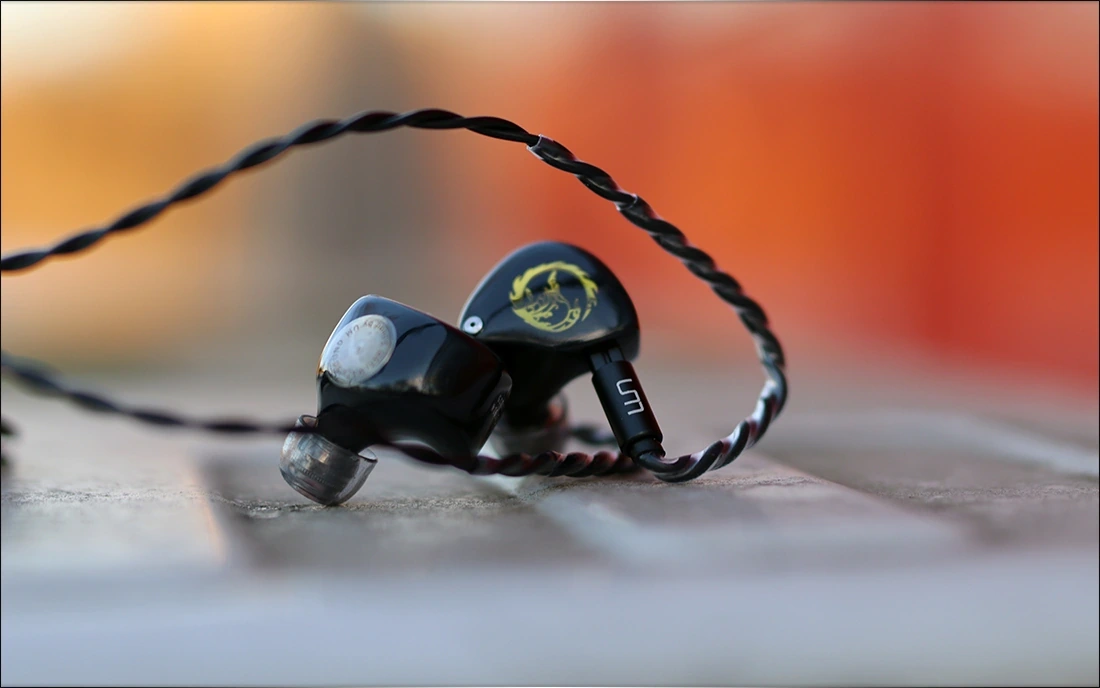 At the end of today's review, if you're looking for high-end IEMs with an excellent build quality, superb instrument separation, dynamics and a totally new technology, developed by one of the best companies out there, namely Unique Melody, then MEXT should be at the top of your purchase list, as it comes with all the best tech they have to offer, and has probably the best price / performance ratio they have to date. 
Specifications
Name:  of Unique Melody UM MEXT

Headphone Type: Coil Bone Conduction + Dynamic + Balanced Armature

Air Conduction Frequency Bandwidth: 20Hz-23kHz

Vibration Conduction Frequency Bandwidth: 200Hz-7kH

Sensitivity of Air Conduction: 108dB @1kHz

Sensitivity of Vibration Conduction: @1kHz 5m·N   |   Peak @400Hz 79m·N

Crossover: 4-way Crossover 

Driver Counts: 6 Drivers

Impedance: 16Ω

Configuration:1 Coil OBC Driver + 1 Bass Dynamic Driver + 2 Mids BA Drivers + 2 Treble BA Drivers
Product Link
Official Link: https://www.uniquemelody.org/products/um-mext
Official Link 2: https://shop.musicteck.com/collections/um-unique-melody/products/um-custom-mext
You can grab one from www.amazon.com here: https://amzn.to/3LAkXg2
If you're in the UK, you can grab one from www.amazon.co.uk here: https://amzn.to/3Duni9I
And if you're from Europe, you can grab one from www.amazon.de here: https://amzn.to/3NILA4w
---
---
--- Please remember to stay safe, and always have fun while listening to music!---
 - If you have a dime to spare, and donate, to help us with electricity and work expenses, it would make my day much brighter, as it would help me improve things around the website and increase the frequency of my posts - 
---
Full Playlist used for this review
We listened to more songs than those named in this playlist, but those are excellent for identifying a sonic signature.  PRaT, Texturization, Detail, Resolution, Dynamics, Impact, and overall tonality are all revealed by those songs. We recommend trying most of the songs from this playlist, especially if you're searching for new music!
https://www.youtube.com/playlist?list=PL_cjBXGmwSHSdGcwuc_bKbBDGHL4QvYBu
--- Contact Us ---






---
---