Shanling M1s DAP Music Player – The Upside Down Song 
Shanling M1s is a $ 229 USD DAP / Music Player designed with frontal buttons, and which can be used upside down, thanks to a smart setting in the menu. It also has features such as USB DAC, MQA support, Balanced Output and Two-Way Bluetooth. It will be compared to other music players or DAPs, including HIFI Walker H2 Touch (200 USD), HIDIZS AP80 PRO-X (199 USD), and Hiby R3 PRO (200 USD).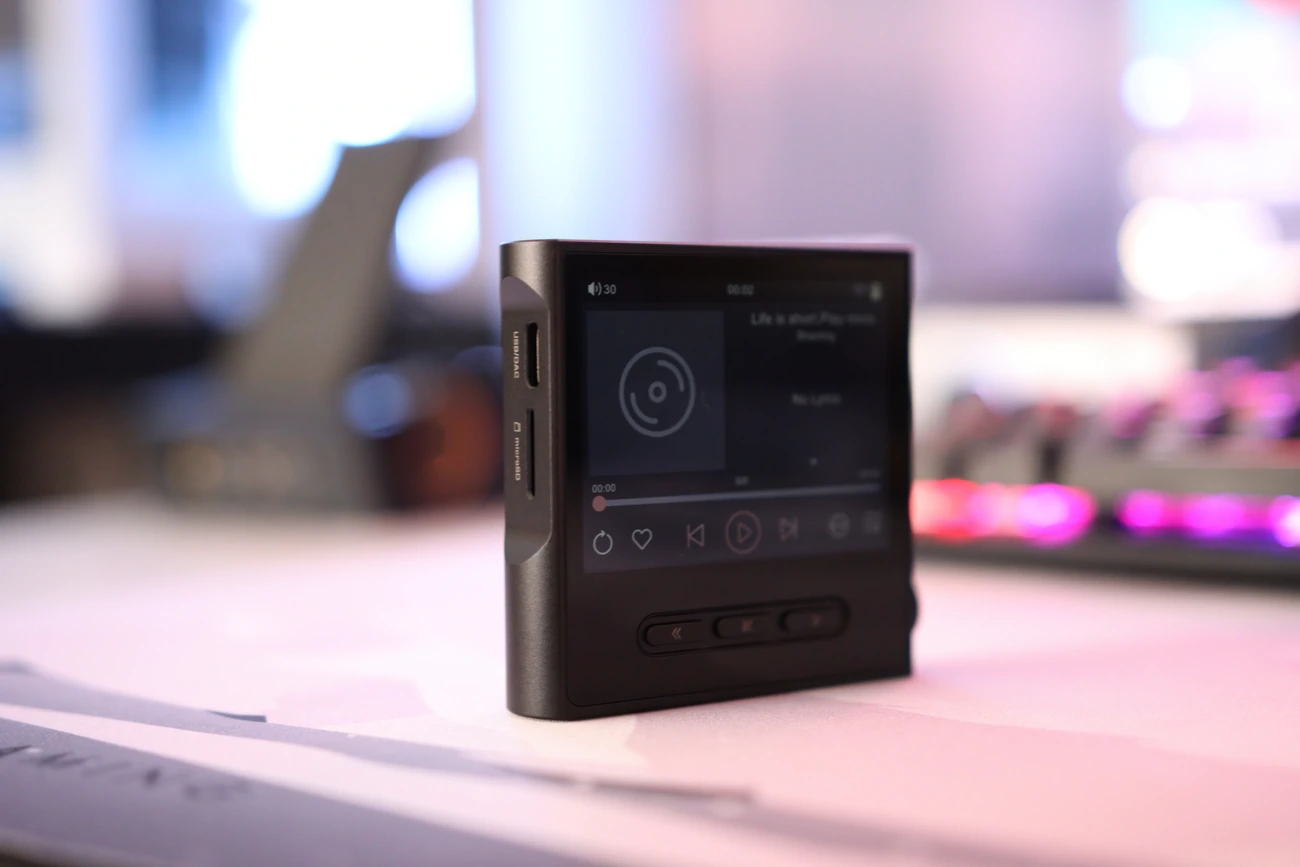 Introduction
The sample for today's review is provided by Aoshida-Store, which is a growing store that brings us magical items from China, including DACs, AMPs, Portable music players, and which has exclusivity on M1S, and is currently the best seller to order M1s from. Aoshida is also present on Amazon, if you're looking for faster shipping, or for better quick return if you're unhappy with the product you received, but Aoshida has their own store, which is pleasing to use, and they provide exceptional warranty and support for their customers. 
It should be noted that I have absolutely no affiliation with Shanling. I'd like to thank Shanling for providing the sample for this review. This review reflects my personal experience with the Shanling M1s Music Player. Every opinion expressed is mine and I stand by it. The purpose of this review is to help those interested in the Shanling M1s DAP find their next music companion. 
Product Link
Official Link: https://aoshida-audio.com/products/shanling-m1s
You can grab one from www.amazon.com here: https://amzn.to/3K3pN6k
If you're in the UK, you can grab one from www.amazon.co.uk here: https://amzn.to/3zyaDS4
And if you're from Europe, you can grab one from www.amazon.de here: https://amzn.to/40Is3XN
Build Quality/Aesthetics
Shanling M1s is a very square DAP, very odd in shape, and with a large display at the front. To be more precise, M1s is a hybrid DAP with a Touch 2.8″ display, but which also has playback buttons at the front, a volume / power wheel, and a USB type-C port and a microSD slot on the side. It has two headphone outputs, one in 3.5mm single ended and one in 4.4mm balanced format. Since the DAP itself is super light, at 106grams, and has a small footprint of 72x69x16mm, it falls in the category of Ultraportables.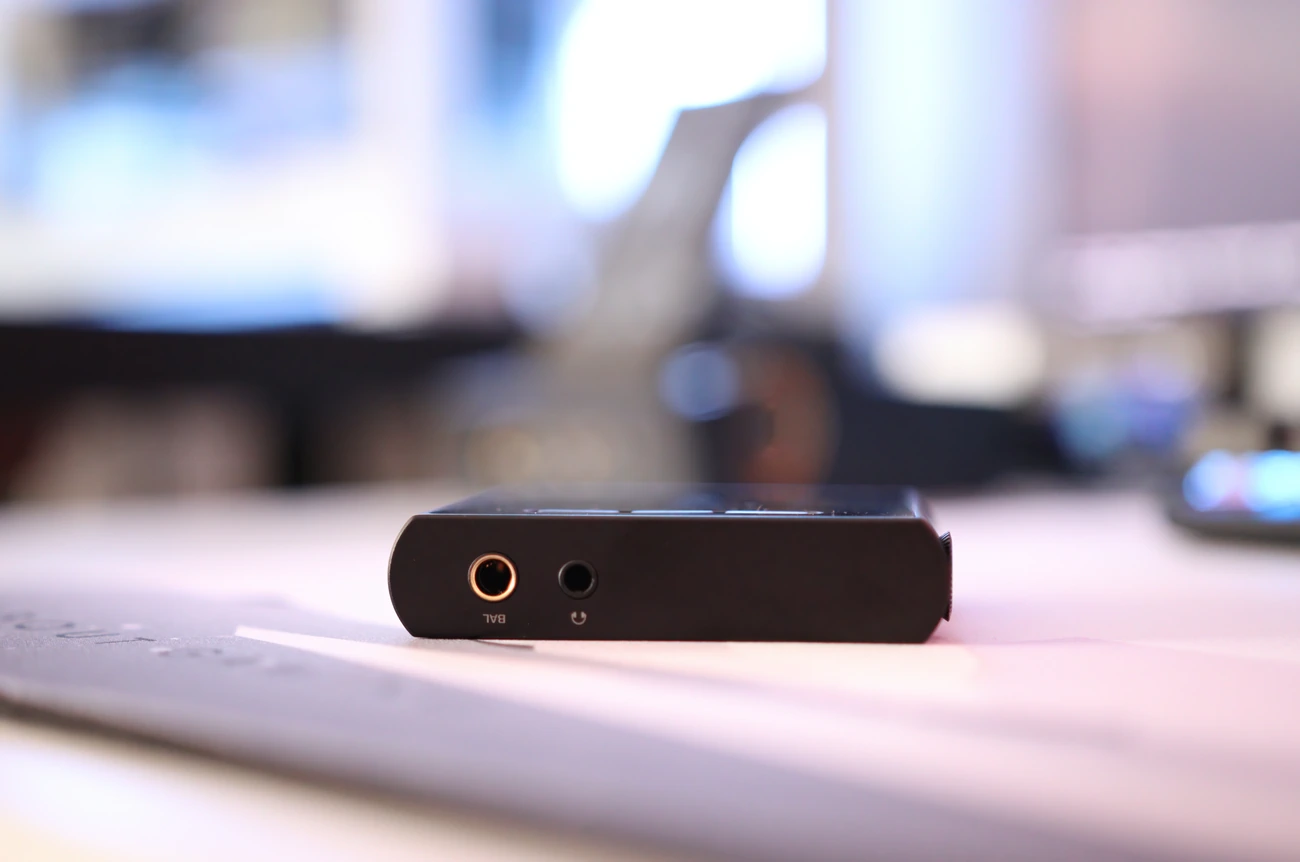 The DAC inside of the M1S is an ESS ES9038Q2M DAC Chip, which we've seen before in some beefy products, for example Hiby R6 III has a dual configuration of those DACs, but also Shanling Ua5, which also has two, HIDIZS S9 PRO, Dethonray SG1 Pegasus, and also SMSL C200. The DAC chip itself won't be a strong indicator of the performance of the product, as it is much more important how it is implemented and the electronics that accompany it for the final sound. In this aspect, Shanling M1s comes with Dual Independent RT6863 AMP Chips, to create a balanced signal, and the balanced signal has a high maximum power of 245 mW for an impedance of 32 OHMs. The Single Ended output is considerably weaker, at a max power output of 144mW for a 32 OHM load. 
The M1S system allows for Wifi connectivity too, with Wifi, Airplay and DLNA support. The screen can rotate, so that the volume wheel falls either on the bottom right side, or the top left side. We have physical buttons at the front. The playback supports Native DSD 512 playback, along with Hi-Res PCM, and MQA. Of course, you have a microSD slot with up to 2 TB microSD cards supported.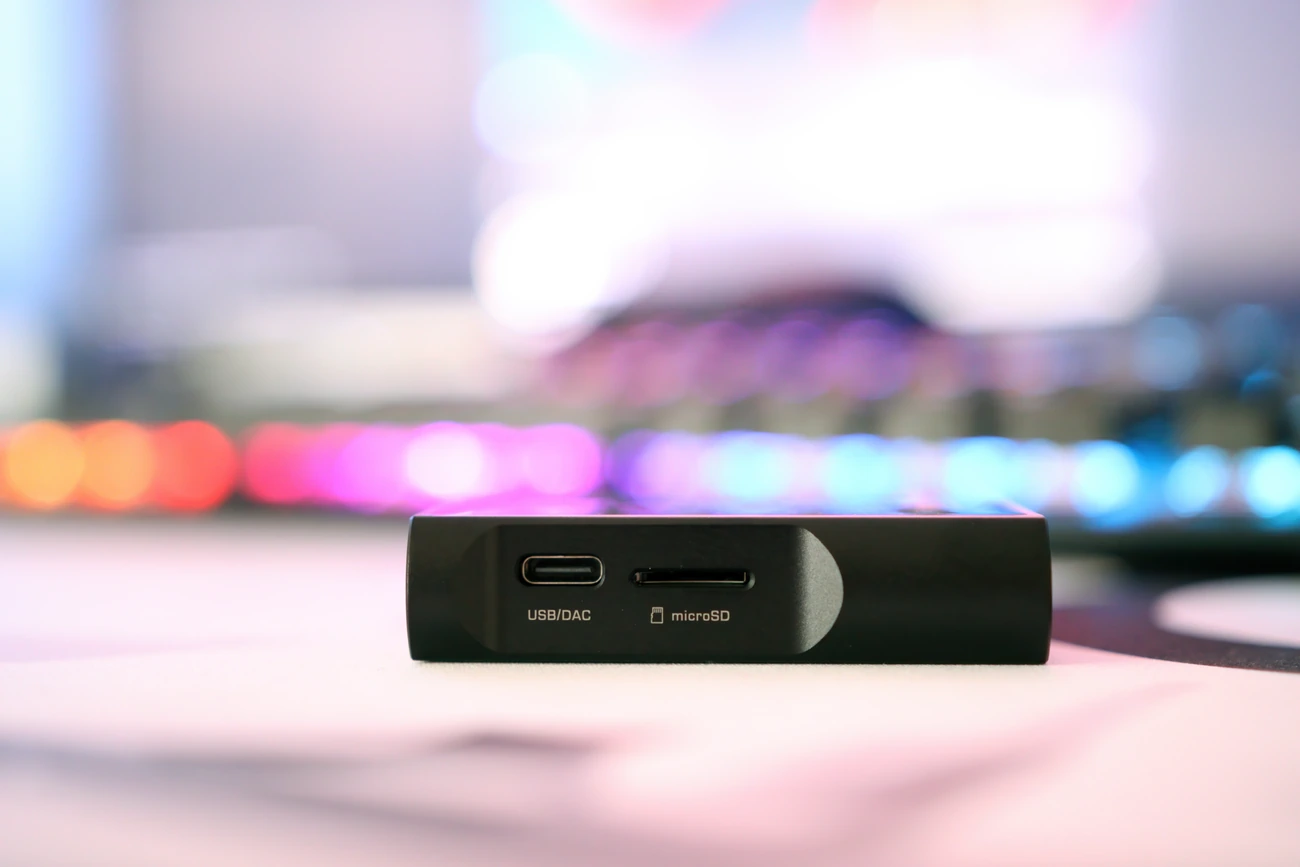 The OS is a MTouch 2.0 Pure Music Player, and M1S does not allow for apps to be installed on it, the wifi being just for Airplay and DLNA. We have good technical numbers too, with a dynamic range of 123dB at 32 OHMs, and a THD+N of just 0.0007%. Shanling boasts the Low-Noise Analog power supply and the American AVX tantalum capacitors. The two-way Bluetooth allows for M1S to work as a Bluetooth transmitter but also as a receiver for a smartphone, and act as a portable Bluetooth Amplifier / DAC. The Bluetooth protocol allows for LDAC, aptX HD, aptX, AAC and SBc if it is the transmitter, but only LDAC, AAC and SBC if it is the receiver. As far as MQA goes, M1S is a Full MQA Decoder. The USB DAC function works perfectly on Windows 10 and Windows 11, tested on both a laptop and a custom build gaming PC with most Windows services disabled. You need to install the Shanling Driver, and you need to do a reset of M1S after upgrading the firmware.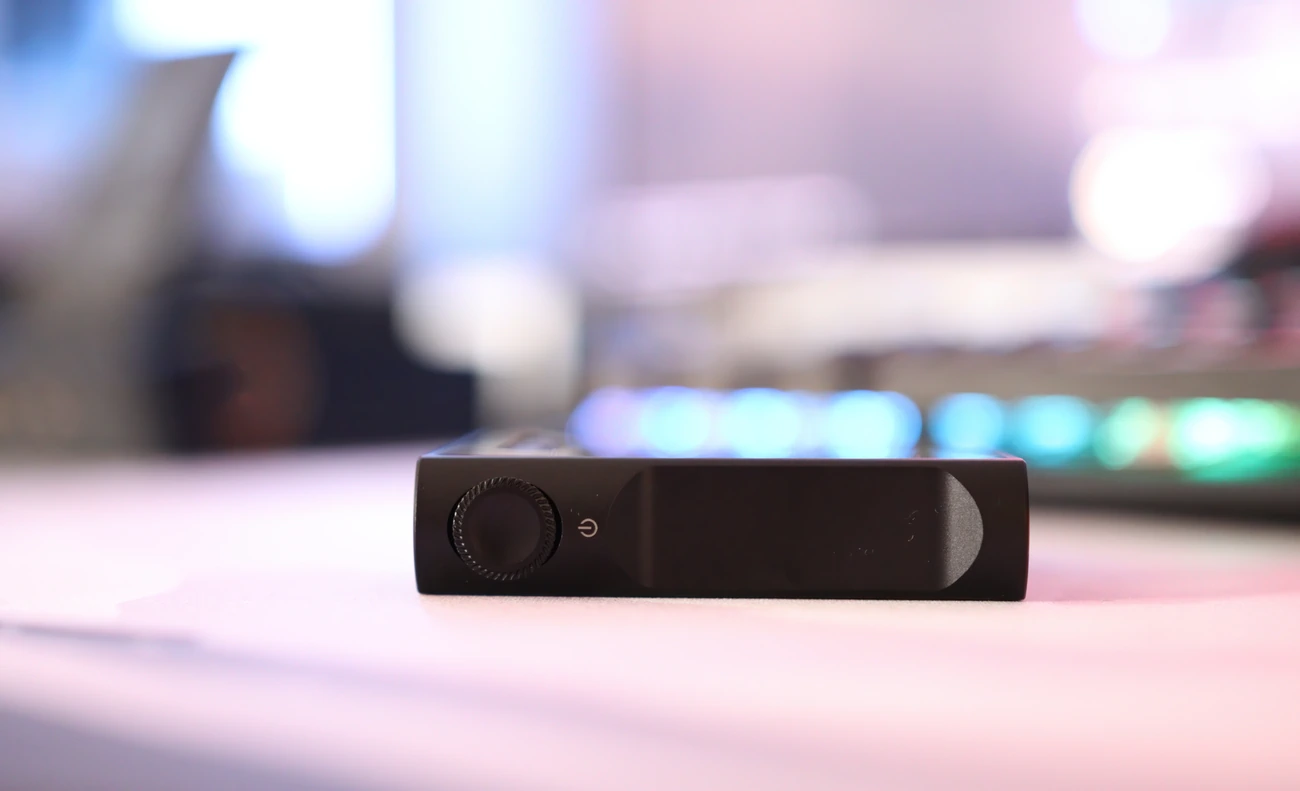 We have a strong battery life of 10.5 hours for the balanced output, as quoted by Shanling, but only about 8.5 hours as tested by me at 90% of the volume and some screen on time. The battery life is stronger in single ended, but there I kept it almost at max all the time, and it reaches around 12-13 hours of actual usage. The Bluetooth battery life is longer, if it is the transmitter, and it reaches 26 hours, as tested by Shanling, but around 22 hours if you have a good amount of SoT. On the other hand, if it is the Bluetooth receiver, the battery life is much lower, around 8 hours for the balanced output, and 10 hours for the single ended output.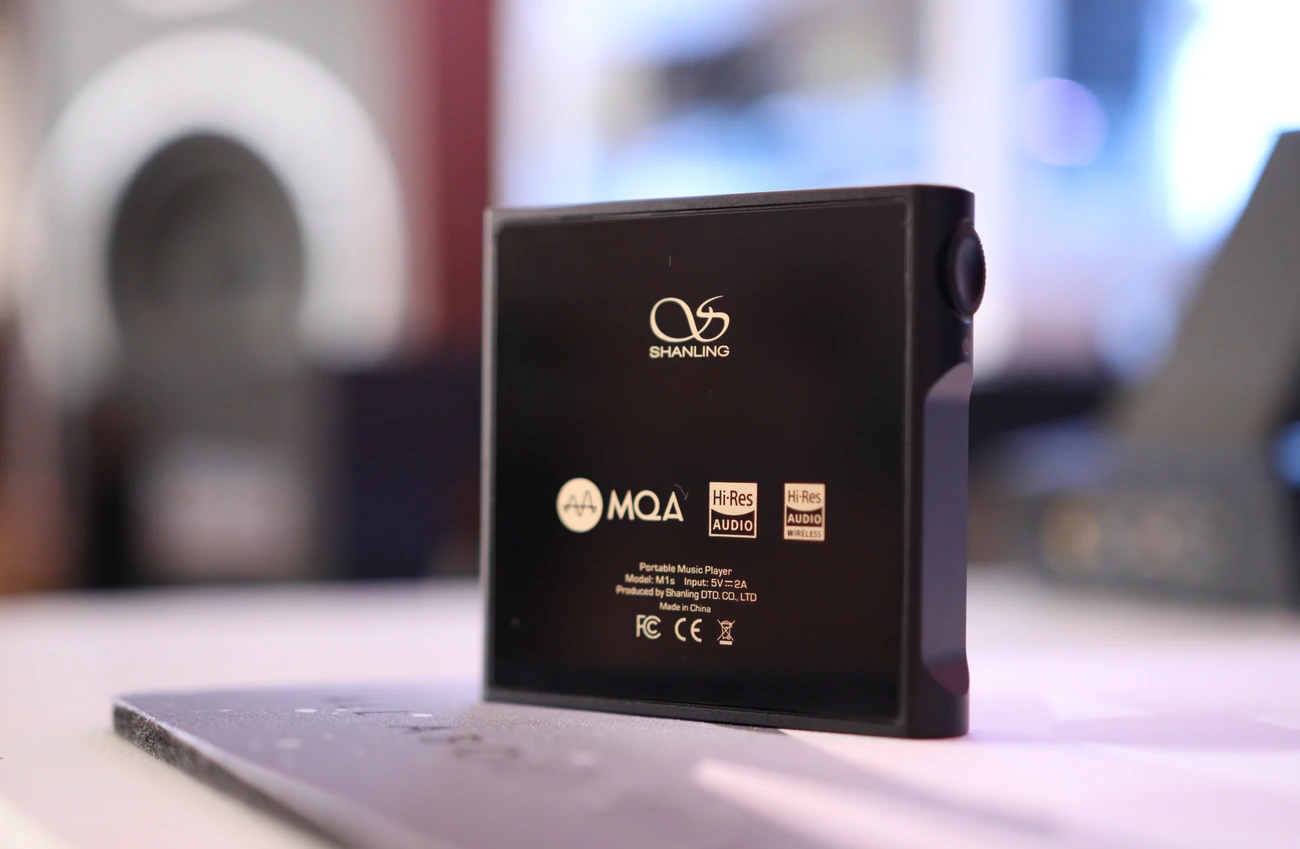 In my personal usage, I found the M1S to be a bit better than M0 PRO for my personal usage, my fingers have more space to actually maneuver around the menus of M1s. It is not the fastest DAP, as it does not have a high refresh rate display, but it is enough for a music player. Generally, it is snappy and works properly. The display is exceptionally bright, so much so that most of my photos have been taken with the display at minimum power, it is more than bright enough for full sunlight in the brightest of days. The display is a bit small for having full song names presented, and they scroll laterally fast if the song name is long, but there is a screen saver mode that makes the wallpaper full screen. If your music does not come with wallpapers, it has a selection of tiny bits of art that appear on the display. 
Sound Quality
For the review of Shanling M1S, I have used a combination of IEMs and full sized headphones, to best gauge the sound it has. The list of headphones and IEMs used to test it includes Dunu Talos, Sivga Oriole, Dita Perpetua, OLLO S5X, Westone MACH 60, FiR Audio NE4, and Ambient Acoustics MAD16. Shanling M1s is able to drive all of those really well, it has only very minimal background noise or hissing with IEMs, and for the most part, it only has that on the balanced output, which has a higher output impedance, of 0.8 OHMs. With Unique Melody MEXt, I could notice literally zero background noise or hissing, and the same with Campfire Ara, so I think that for most people it will be dead silent. The signature M1s has can be described as part of the Shanling house sound, it is a warm, punchy, dynamic, colorful and very pleasing signature, with a grain-free, smooth midrange, deep and warm bass, and exceptionally airy treble that's also smooth in texture and fatigue-free. The maximum driving power is at the struggling end for hard to drive headphones like HIFIMAN Arya Stealth or even Ananda, but it is great for IEMs, and this is where I found most happiness with M1S.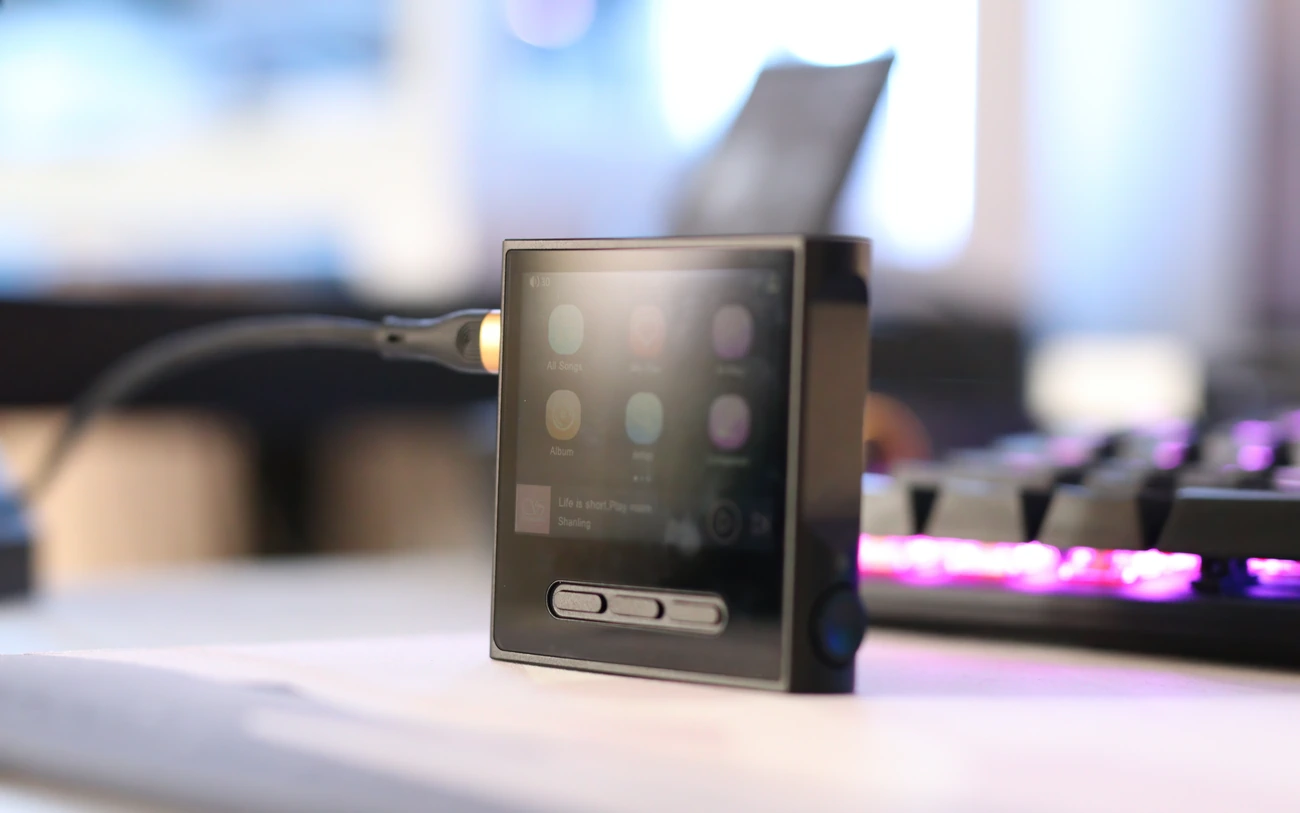 The bass is a really warm, clean, and full sounding bass, with a super pleasing presentation, exceptionally good depth, and it surely adds quite a bit of weight and impact to music. Even comparing it to other warmer sounding DAPs, like Astell&Kern ACRO CA1000T, M1s is much much warmer, thicker, and adds much more bottom end to songs. This is in a pleasing way, and with all the test IEMs I found it to be a very pleasing change, adding more body, and allowing me to enjoy music at a lower volume. M1S sounds best at a low – medium volume, and taken louder, it can hold well to distortion, but the signature gets a bit more neutral, which can take away some of the magic it has in the lows. I want to add that the bass texture of M1S is really smooth, as it has a very liquid sounding bass, very easy to listen to and enjoy with all music styles, including rock, pop, EDM and rap. The extra buff in the lows helps with classical and jazz too, as those can be somewhat brash and metallic / shrill if played on something that's too neutral or bright.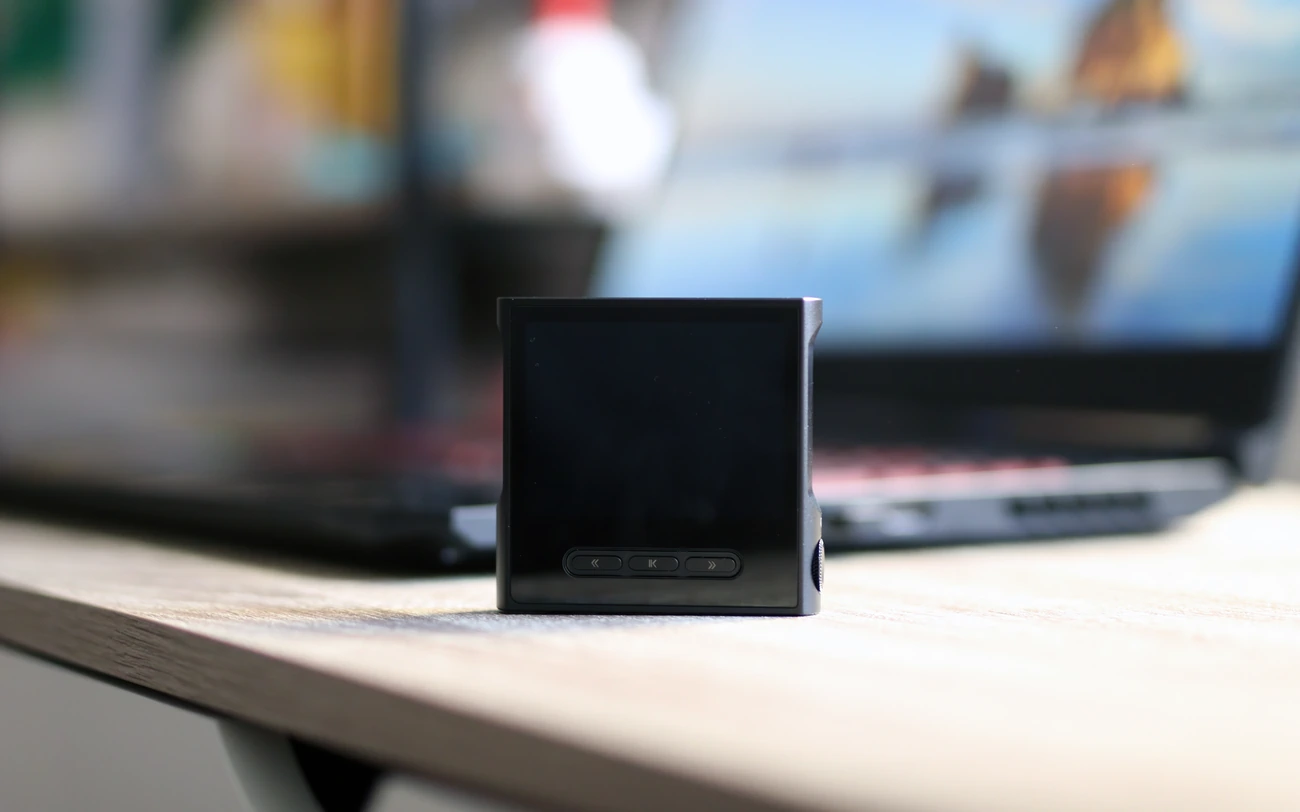 The midrange of M1S is also a super pleasing experience, as it inherits some of the warmth and thickness it exhibits in the bass, the midrange is not the most resolute, but it is very fluid, clean, and full sounding. The way M1s presents body in music is excellent, and it is super pleasing to hear little DAP, and despite its size, it sounds more powerful and more punchy than even some of the large full-sized DAPs I have around, the midrange extending nicely in both width and depth. The voices get more forward and the whole signature more aggressive the more you increase the volume, and it gets smoother, more laid back, and relaxed the lower is the listening volume. M1S has a good amount of resolution, and despite me saying it is not the best, there's no contestant around the price point that can play with better resolution, it is just me that has Hiby R6 III in rotation with Astell&Kern ACRO CA1000T at the moment, so M1S isn't exactly as detailed as those two.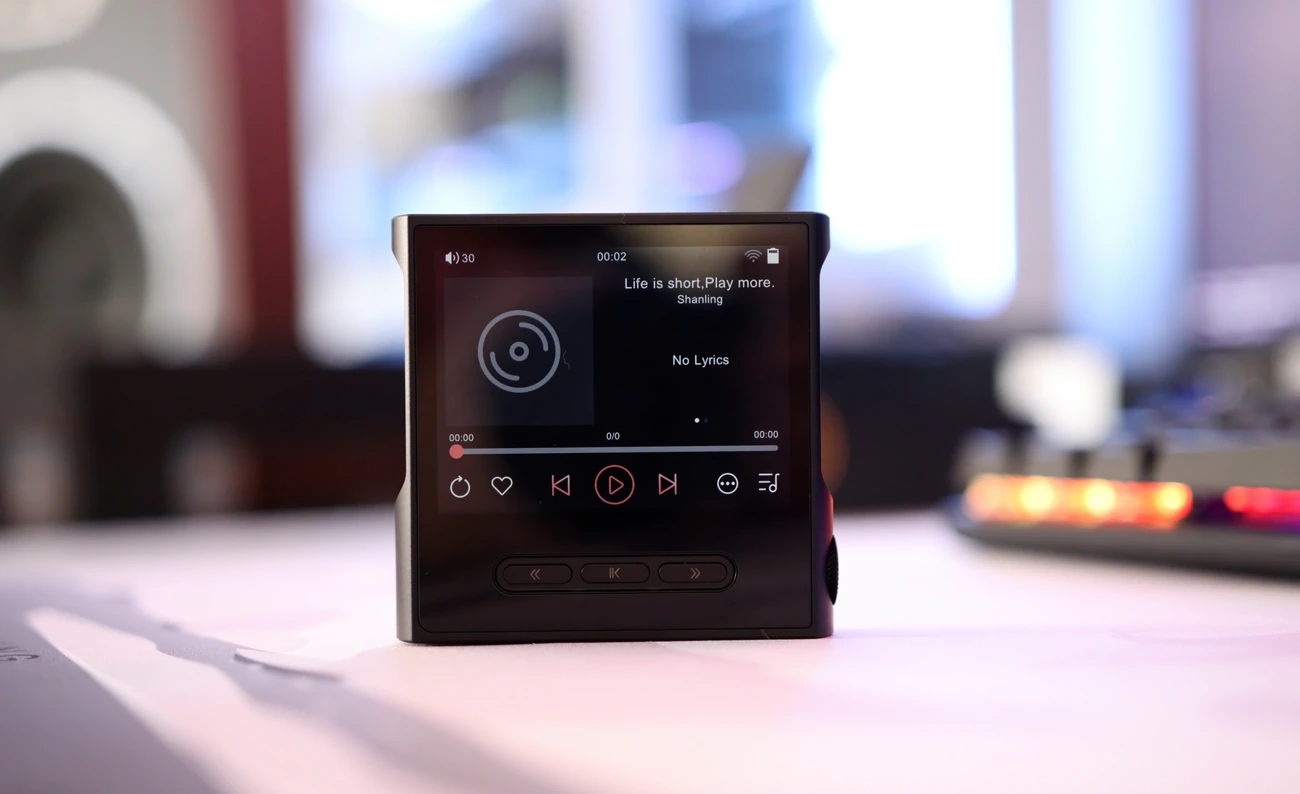 The treble of M1S is airy, very well extended, but also has a smooth character and texture, making for a very pleasing and relaxing listen that is still fairly enjoyable and clean. I love the sense of space it provides, and for cymbals, it tends to have a mini peak around 12-14kHz, but a mini peak, not a strong peak, so music has a bit of sparkle and extra engagement without being too aggressive or downright bright. This extra brightness at the top end gives it a good edge over the competition in resolution and clarity too, and you will find that rock, metal and eDM all sound great as presented by Shanling M1s and basically any IEM or Headphone you may have around the house. 
Comparisons
Shanling M1s vs HIFI Walker H2 Touch (229 USD vs 200 USD) – Starting with a strong competitor, H2 is one of the best selling music players ever created by mankind, and for a good reason, as you can even find it for 130 USD. The OS and list of abilities that M1s has is much better than what you get from H2 Touch, M1S has a much better versatility, two-way bluetooth, wifi, DLNA and Airplay, along with full MQA support, and a much stronger balanced headphone output. The maximum volume achievable by M1S is higher, it has a lower distortion at maximum, and it is generally warmer in sound, thicker, wider sounding and more pleasing. The sound of HIFI Walker H2 Touch is generally more neutral, brighter, and has less emphasis on the low end. The soundstage of Shanling M1s extends wider and deeper, while the sub bass has a stronger outline and presence. Generally speaking, the M1S is pricier than the H2 Touch, but it is a worthy upgrade, both sonically and in function.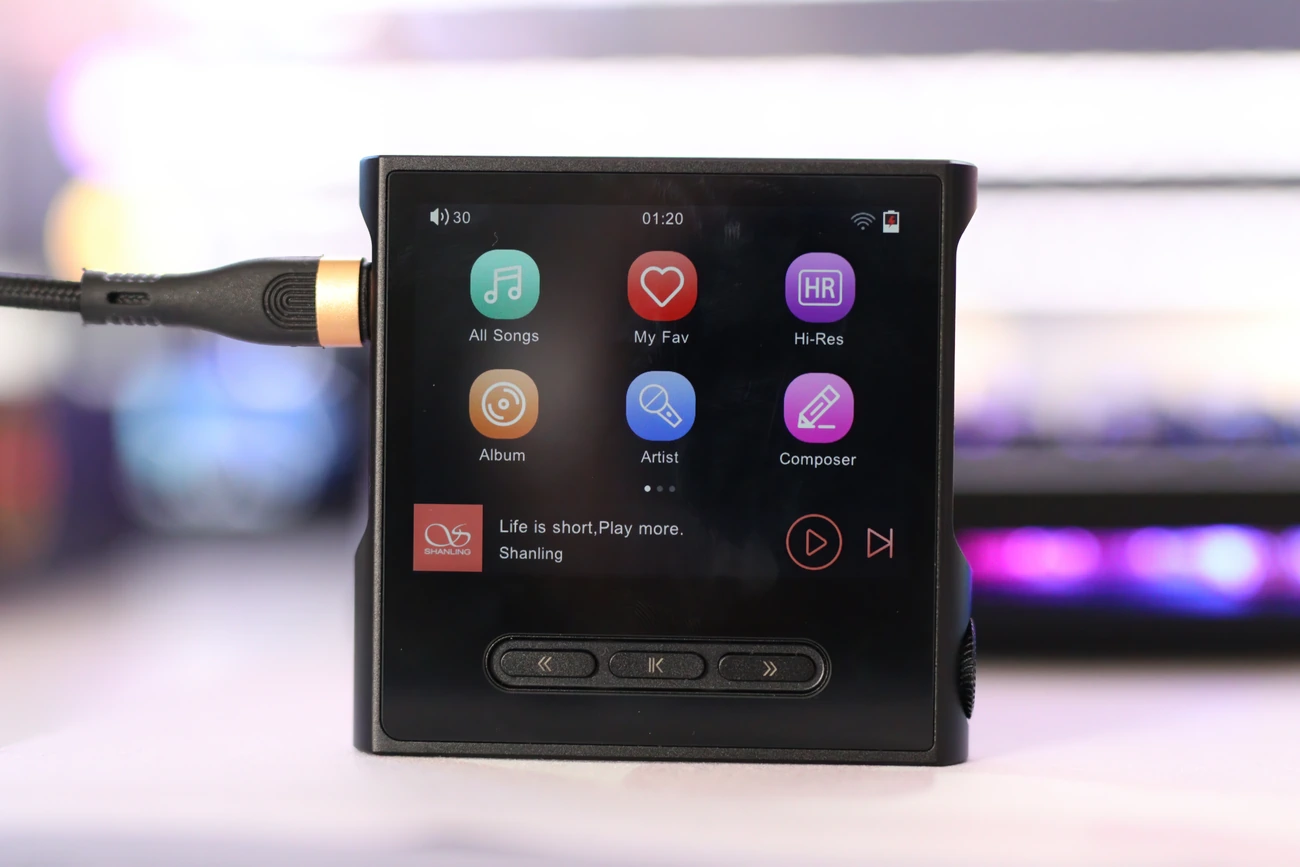 Shanling M1s vs Hiby R3 PRO (229 USD vs 200 USD) – The overall build is larger on R3 PRO, and this makes M1s more portable and easier to carry around. On paper, they are almost equally good with features, but R3 PRO is known to have had some issues with Bluetooth and Wifi, while M1S doesn't have any issues. The main OS is slightly better on R3 PRO, it makes more sense, and reacts a bit better to commands, but the actual sound and sonic presentation is considerably more pleasing for Shanling M1S which sounds considerably thicker, deeper, warmer, more pleasing, and more musical. R3 PRO sounds more neutral, it is also dynamic and punchy, but M1S is much more dynamic, more punchy, thicker, and has a better overall presence in the sub-bass. The treble is similar between them, with R3 PRO being brighter, and M1S being smoother in texture all-around. Overall, at this moment M1S is easier to recommend based on the features it has, and on the stronger, warmer tuning it has, which will pair better with a larger number of IEMs and headphones. 
Shanling M1s vs HIDIZS AP80 PRO-X (229 USD vs 200 USD) – Right at the end, there's a DAP that's actually much smaller than M1S, and AP80 PRO-X is actually more similar in size to Shanling M0, than Shanling M1S. This being said, the size also brings some problems with it, and M1S has better support for features, and a much stronger driving power, where AP80 PRO-X is a much leaner, lower power source that sounds good with IEMs, but does not have quite the driving power, impact and punchy of M1s. If you need something that's simply smaller, AP80 PRO-X is much smaller, but the M1S has a stronger, punchier, more dynamic sound that has a better impact. 
Value and Conclusion
Priced at $ 229 USD, Shanling M1S is an exceptional music player with a strong software, super nice build quality, MQA support, two-way bluetooth, along with good driving power, a single ended and a balanced output, making it literally one of the most versatile music players that you can currently purchase. I like the fact that it is readily available for purchase from Aoshida, and the build quality, along with the versatility alone makes it the highest price / performance ratio DAP I've seen in 2023, giving this year a good start for music lovers.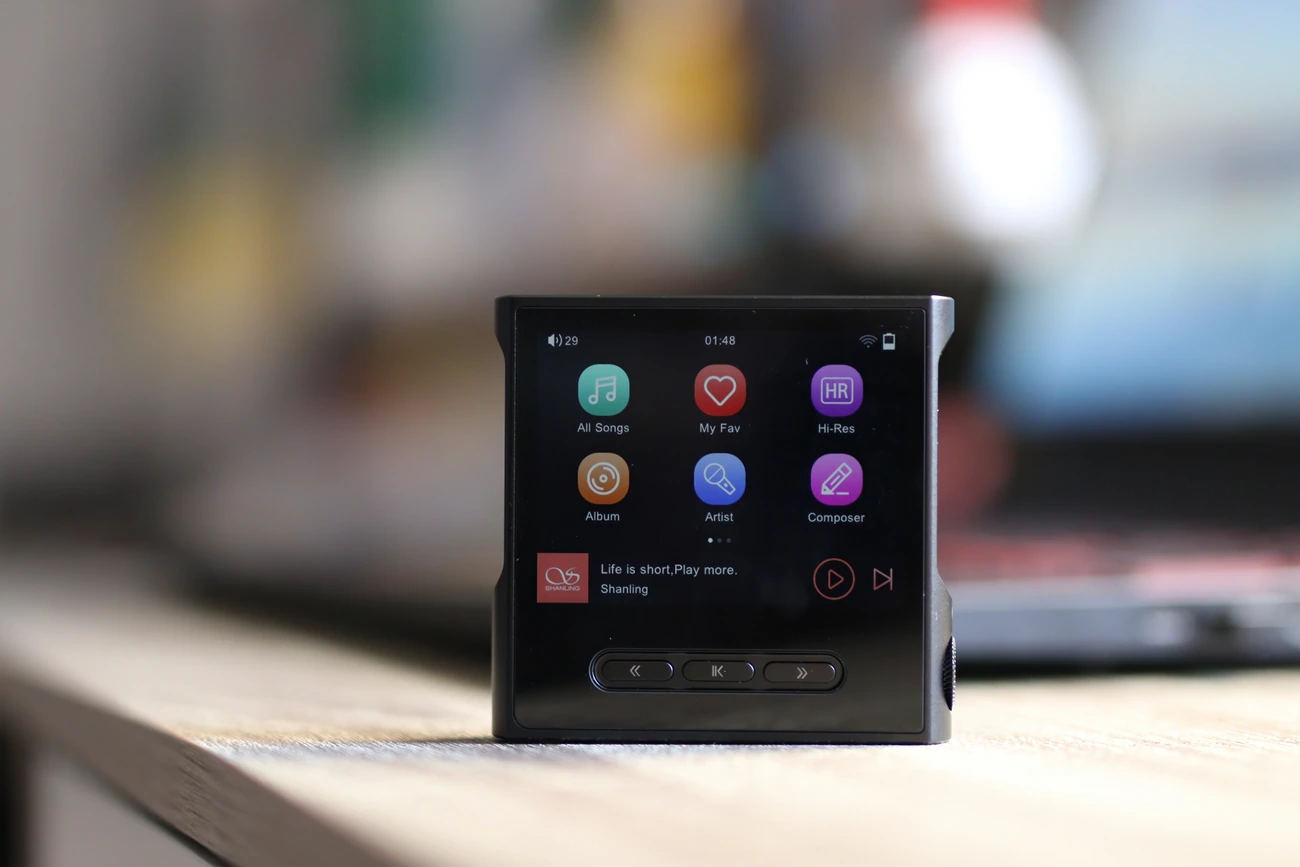 At the end of today's review, if you're looking for an exceptional DAP or music player with a mini design, ultra portable weight and size, but with great build quality, hi-res support, full MQA support, Balanced output with a strong power, and with the support and quick shipping times that Aoshida provides, Shanling M1s is one of the best DAPs you can purchase, and a fully recommended one.
Product Link
Official Link: https://aoshida-audio.com/products/shanling-m1s
You can grab one from www.amazon.com here: https://amzn.to/3K3pN6k
If you're in the UK, you can grab one from www.amazon.co.uk here: https://amzn.to/3zyaDS4
And if you're from Europe, you can grab one from www.amazon.de here: https://amzn.to/40Is3XN
---
---
--- Please remember to stay safe, and always have fun while listening to music!---
 - If you have a dime to spare, and donate, to help us with electricity and work expenses, it would make my day much brighter, as it would help me improve things around the website and increase the frequency of my posts - 
---
Full Playlist used for this review
We listened to more songs than those named in this playlist, but those are excellent for identifying a sonic signature.  PRaT, Texturization, Detail, Resolution, Dynamics, Impact, and overall tonality are all revealed by those songs. We recommend trying most of the songs from this playlist, especially if you're searching for new music!
https://www.youtube.com/playlist?list=PL_cjBXGmwSHSdGcwuc_bKbBDGHL4QvYBu
--- Contact Us ---






---
---