Ultra-Portable & Good Sound – Shanling M0 Review
Shanling M0 is one of the few Ultra-Portable Music Players on the market right now, but it has fairly solid specifications, with a good amount of power, a nice overall design, and even a touchscreen and Bluetooth.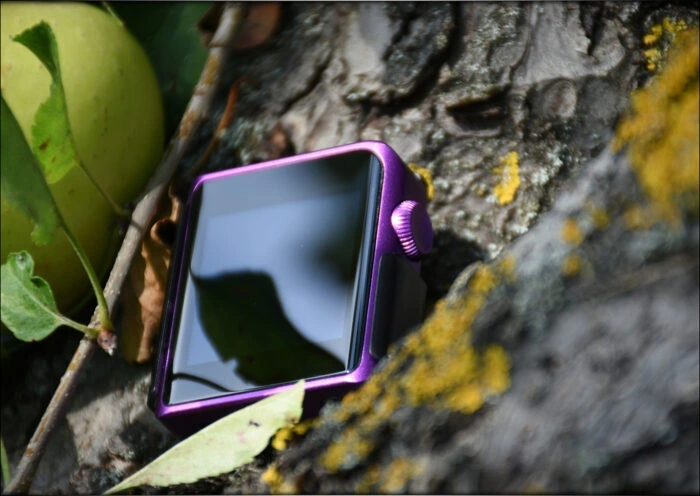 Introduction

Shanling is a large company from China, actually working in high-end devices, and usually having products considerably more expensive than M0. This means that they have both the experience and the budget to design and create good products, and to offer excellent support for them. In my experience, Shanling is great with warranty support, they will be helping you if you have any issues with their products, but this is fairly unlikely since they are all pretty well built. 

It should be noted that I have absolutely no affiliation with Shanling, I am not receiving any incentive for this review or to sweeten things out. This review is not sponsored nor has been paid for by Shanling or anyone else. I'd like to thank Shanling for providing the sample for the review. The sample was provided along with Shanling's request for an honest and unbiased review. This review will be as objective as it is humanly possible, and it reflects my personal experience with Shanling M0. Every opinion expressed is mine and I stand by it, the purpose of this review is to help those interested in Shanling M0 find their next music companion.
Product Link
You can get Shanling M0 from www.amazon.com here: https://amzn.to/3xykV40
Packaging

First things first, let's get the packaging out of the way: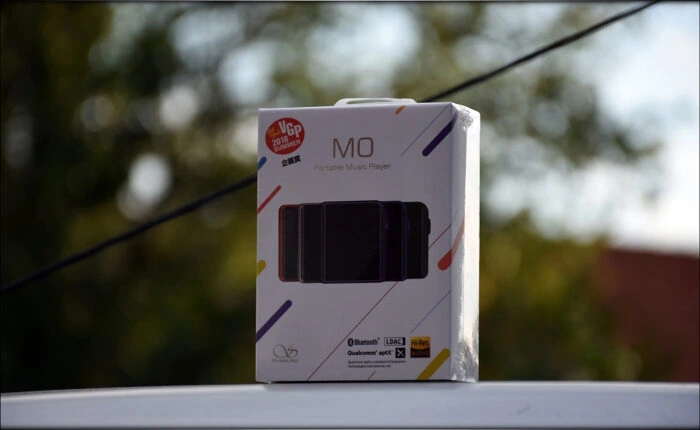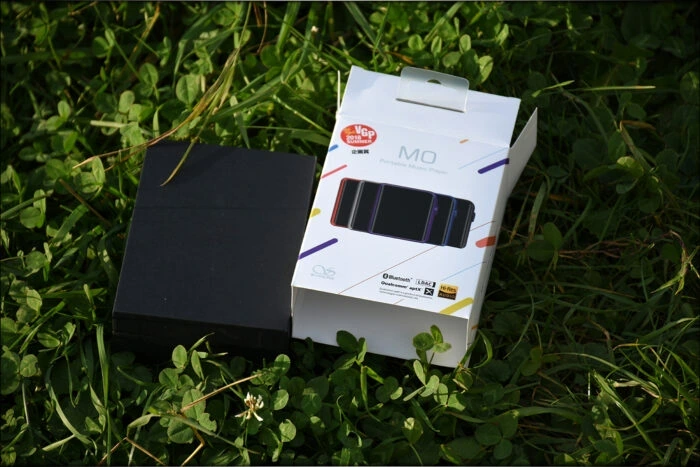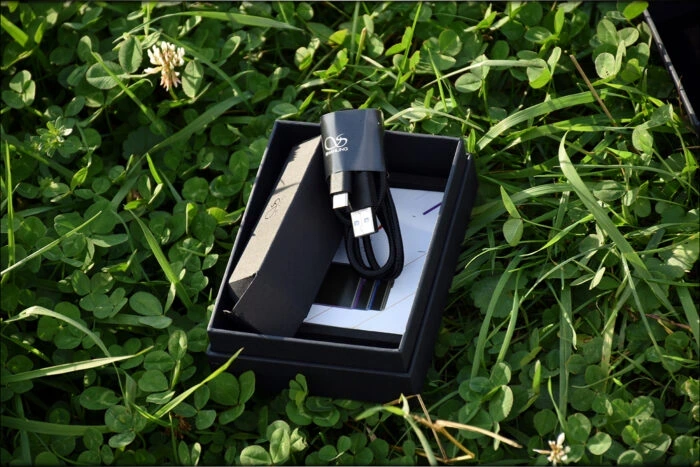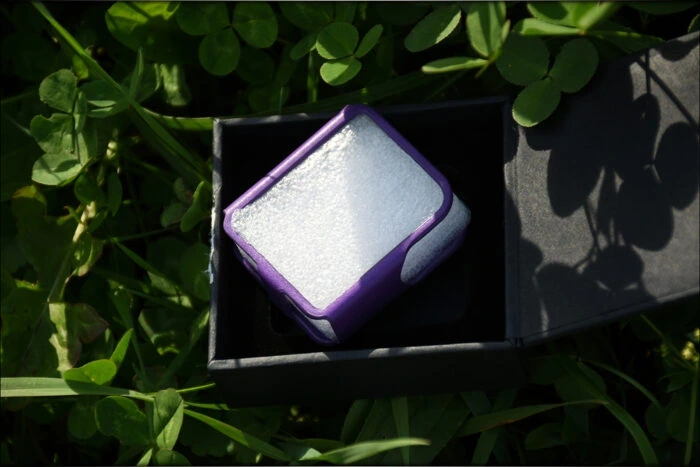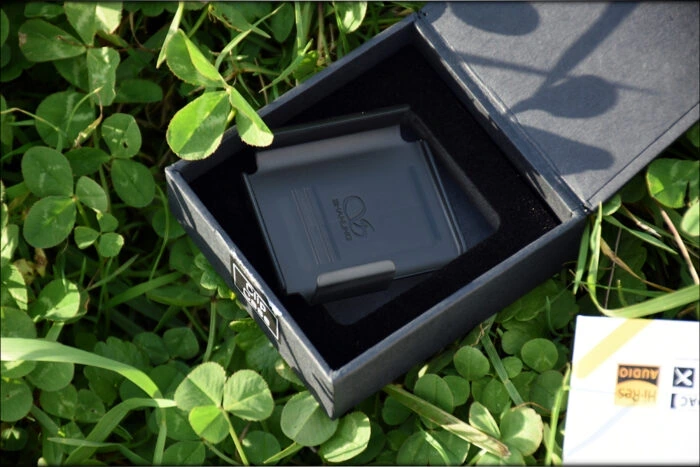 Shanling M0 is a mini-Player and it comes packaged as one, although the overall package feels fairly satisfying. In the package you will be receiving the Player itself, a high-quality Type-C USB Cable, and that will pretty much be it. 

Shanling also sells a Clip and a Leather case for M0, and I actually do recommend getting the clip case if you can, it has been a great help to me. 

Since the price of M0 puts it in the entry-level area, being priced at about 110 USD, so the package is very fair.
Build Quality/Aesthetics/UI/Firmware

Starting with the build quality, M0 is quite awesome, it is a fully metallic device, with a selection / volume wheel (digital controller of an analogue volume controller).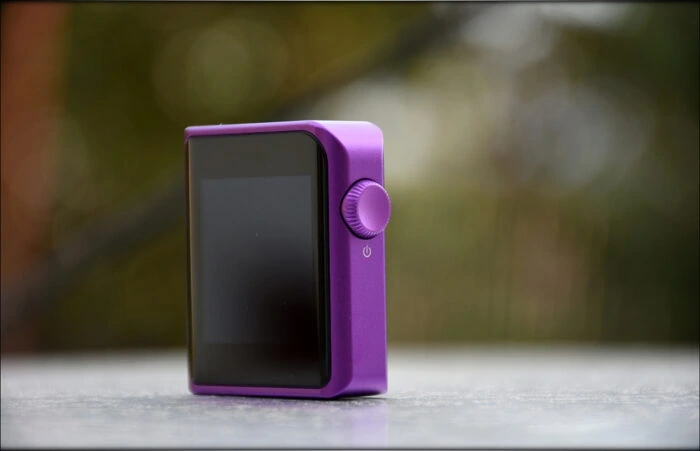 M0 comes with a small display, but the glass above the display is fairly thick, so you don't have to worry about keeping this one in a back pocket, or, if you're using the clip case, to clip it to your shirt and such. 

My personal unit took a few hits to the ground and came back with no scratches or defects, but it would be bad practice to recommend you do be careless with it just because it will last some wear and usage without a hint of fatigue. 

The aesthetics are on its side, as are ergonomics, since it has mostly rounded edges, and it is a sleek device. Relative to its size, it is a bit thick, but this works well for carrying it in hand. 

The display is a bit small for my thick fingers, but then again, my finger occupies almost 30% – 40% of its display, so I get some missed clicks. On the other hand, the display is fairly bright, although not quite that colorful. In fact, the display is one of the brightest I've noticed in small DAPs, and this is something good since it means it will be visible under direct sunlight. For this size of a DAP, it is absolutely adequate. 

Shanling M0's main issue will be similar to other mini DAPs, the fact that on this display size, sometimes the name of an entire song may not fit, similar for [band name] – [song name], but this is not an issue of M0, but a limitation of this kind of size. Folder browsing works very well, and so do other browsing methods.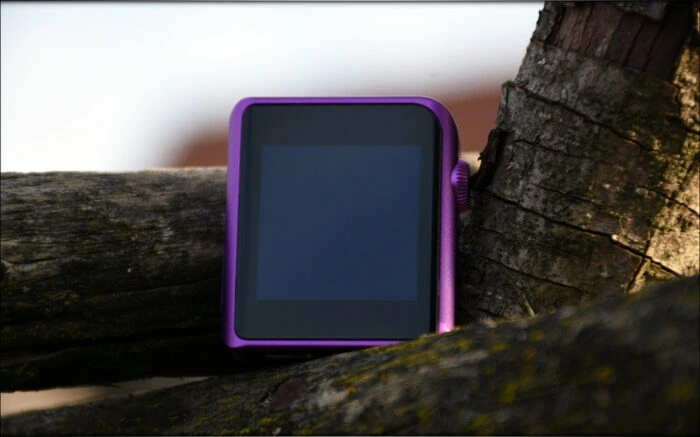 M0 also comes with LDAC and APT-X, and I got excellent results using it with APT-X devices. The transmission is okay for casual usage, and the signal doesn't cut out often. You can both receive Bluetooth signal, and send it, and you can use M0 as a USB DAC. You can even use it as a transport to your DAC/AMP, which would make it a really nice affordable transport. 

If there is anything that is missing from M0, those would be physical forward and play buttons, since an ultra-portable DAP would probably be used in a pocket, or you'd want to use it without turning on the display, so on future versions, physical buttons may come in handy. 

The battery life is fair to pretty good, lasts one car trip easily. I've also connected M0 to my Dacia Logan's sound head unit to act as a transport / music source for my car rides, and with the small size, yet simple navigation, it was just what I needed to have access to my music while driving. 

I should note that for such a small device, I ended up using it more often as a shuffle DAP than as a typical one, with one large folder of many songs, and using it to shuffle between those. If you had an iPod shuffle before, and if you wanted a much much better sound, M0 should be a good answer to that call. 



Sound Quality

The driving power of M0 is quite limited, barely making face to Ultrasone Signature DXP, so I'd recommend sticking to easy to drive IEMs, or really portable headphones instead of trying to force it to drive hard-to-drive headphones. It lacks the push and power to drive something like a Planar, or high-impedance cans, but with IEMs and portable headphones, it does a sweet job.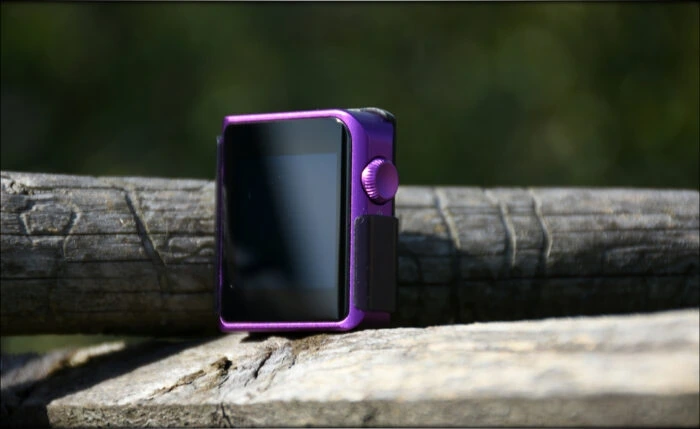 For the most part, M0 is a fairly neutral DAP, with a touch of warmth, with a generally clear, clean sound that has good extension in both the bass and the treble. 

The bass is clean and clear, the speed is fairly good, and it could be considered an accurate bass, especially for the price point. M0 is a touch warm overall, but this doesn't make it any less fun to listen to, instead, making it a good pair for colder and brighter IEMs. 

On an overall level, the midrange is slightly smooth, not necessarily laid back, but neither very forward. The midrange is presented with a very natural tonality, and it isn't a very aggressive midrange that pushes the details in your face, being more on the laid-back and lean side. 

The treble is clean and clear, although fairly soft as well. The treble would pair quite well with headphones that are a tad bright or a tad too sparkly, and if you wanted to soften their character a notch. The treble presentation as well as its position is natural, and there is very little space to complain about M0.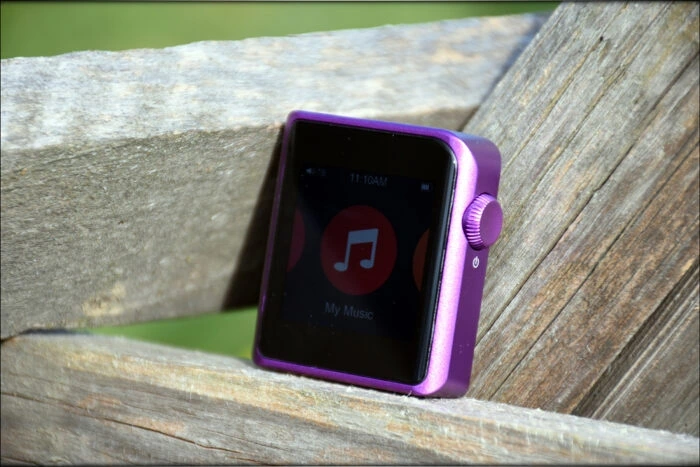 Shanling M0 also has an excellent sense of dynamics, thing which shocked me a bit, since for a really small device, it sounds very dynamic and engaging. The stereo imaging is also very good, especially considering that this is a 100 USD mini-DAP, and can compete with 100 USD DAC/AMPs that do not offer DAP functions at all. 

The soundstage is rather natural, with every instrument placed in its rightful place, although, if anything, it is on the more intimate side of things, especially compared to wide-sounding devices in the 100USD price range. This being said, it compliments both intimate and wide-sounding IEMs and headphones, although it will tend to give a more intimate experience with all IEMs and Headphones it is paired with. 



Portable Usage

This is a chapter where M0 shines brighter than a thousand stars. 

Starting with the ergonomic design, M0 has rounded edges, so it can sit well in your pocket, but with the clip case, and given its low weight, it can also be attached to virtually anything, including backpacks, hats, boots, belts, or virtually anything you could imagine. To connect it to my car, I have been using my car's ventilation system, which has just enough space for the clip case to attach to it.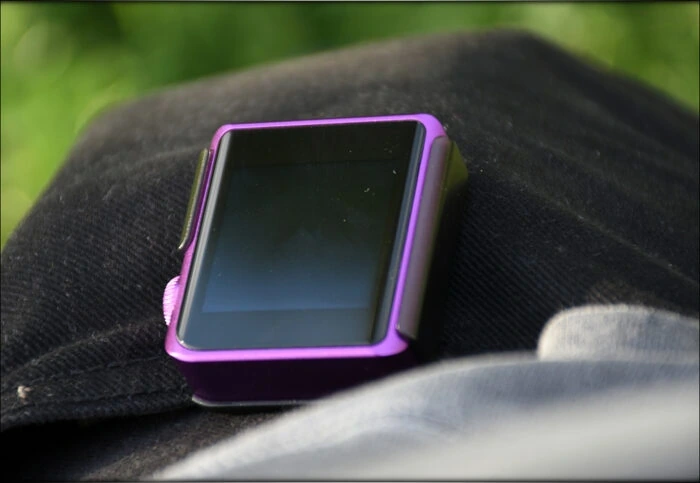 There is no EMI, and the bright display makes up for an excellent experience if you're going to be using M0 portably, in full daylight. 

Given its good pairing with IEMs and portables, M0 shines if it is being used with an In-Ear, so that adds to its portability, and so does the fact that you can use Bluetooth with it, as you could use it as a bluetooth receiver, while having it clipped to your hat. 

All in all, the portability of M0 is quite golden, and there's nothing to complain about in terms of portability. 



Pairing

Shanling M0 is slightly warm, soft and intimate, so I'd generally recommend pairing it with brighter and more airy IEMs, making better synergy with those than thick or already soft IEMs.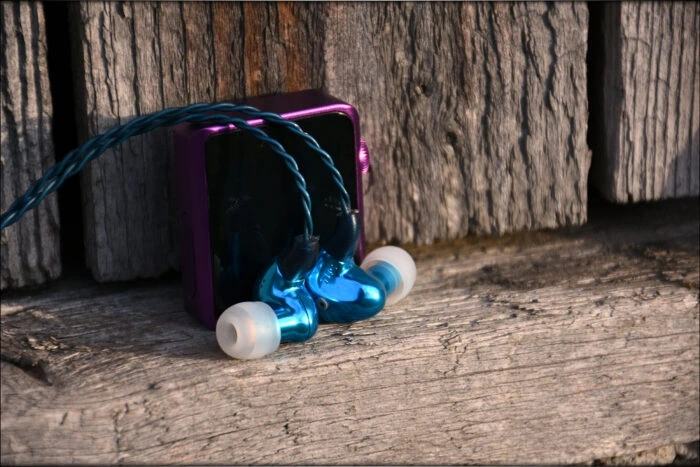 Shanling M0 + Tin Audio T2Pro – T2Pro is actually an interesting pairing for M0, because it is both easy to drive, and because it has a really wide and airy overall sound that makes a good contrast with the more intimate and softer sound M0 has. Overall, the pairing sounds a touch more natural, and although M0 cuts some of T2Pro's original flair of being really wide and airy, the pairing ends up sounding quite a bit more natural and tonally precise. The soft nature of M0 compliments T2Pro quite well. 

Shanling M0 + Orieti New Primacy – Oriveti New Primacy has always been an interesting IEM from Oriveti, with its main drawback being the driver flex it had. Otherwise, ONP has always been a wide and natural sounding IEM, and with M0's softer nature, the soundstage gets a bit more intimate, while the overall sound gets a touch softer, but also a touch leaner, all while staying fairly dynamic and engaging. 

Shanling M0 + FLC8N – FLC8N is a multi IEM all in one, with many signatures under its belt. Given its magic, it surely has a combination of filters to pair with M0 to get an excellent sound, but regardless of further tweaking it, even out-of-the-box, FLC 8N sounds quite nice with M0, having a natural soundstage, clear and punchy sound, with a dynamic overall presentation. 



Comparisons

Shanling M0 is an interesting ultra-portable DAP, and at the moment my list of ultra-portable DAPs reviews is a bit thin, so I'll try comparing it to something similar in terms of price range and design, the devices of choice being Audirect Whistle, HIFIMAN Megamini, and Shanling M2s.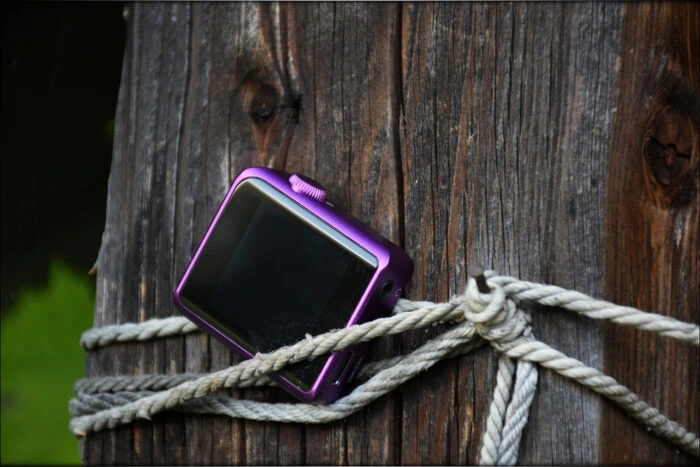 Shanling M0 vs Audirect Whistle – The whistle from Audirect has now been replaced by Beam, a more ergonomic device with a different overall design. Starting with their design, M0 is an ultra-portable Player, while the Whistle is a DAC/AMP for smartphones, also made to be ultra-portable. Now, the difference in function is quite huge, you can use each for a very different scenario, for example, M0 can read your microSD cards, while the Whistle can use your smartphone's library and especially Streaming library, but then again, so can M0, if you're inclined to use it as a bluetooth receiver. In terms of sonics, the Whistle makes itself remarked first by being quite a bit warmer in the bass, although it has an even smoother treble, and by a considerably wider soundstage. By contrast, M0 makes itself remarked by sounding more intimate, more natural (neutral), having a touch more sparkle to its treble, and by being a tad more controlled on an overall level. I also have noticed a bit less hiss coming from M0 with very sensitive IEMs. If you're looking for a DAC/AMP, and if you're not afraid of it draining a bit of your smartphone's battery life, you can totally go with the Whistle or rather, the beam, but if you're looking for an ultra-portable DAP, and to get disconnected from your smartphone while listening to music, and especially, if you're looking to have the choice of staying connected to the smartphone or not, since it has APT-X, M0 should be your main choice here. 

Shanling M0 vs HIFIMAN Megamini – Megamini is a considerably potent enemy for M0, but it is held back by some of its inherent issues, like its really minimalistic design. M0 is much more rich in features, and has a more ergonomic design, although Megamini is lighter as an overall device. In terms of screen display, both have a bright display that can be used in full daylight. In terms of browsing playlists, both are actually pretty much the same, since while Megamini's button-based browsing isn't the fastest, but M0's small display is also a little hard to browse with small fingers. M0 does have some extra features like bluetooth, including APT-X, it can act as a USB DAC, it can accept larger sized microSD cards, and it has some EQ presets. This being said, Megamini has the wider soundstage, more dynamic overall sound, better driving power (considerably so), more tight and quicker overall sound, and with the more natural overall presentation. M0 is much more feature-rich, and is easier to browse if you don't have really thick fingers, and although it has a softer and more intimate sound, this isn't necessarily a disadvantage, especially if you prefer this type of leaner, softer, and more intimate presentation. If you're looking for a mini DAP, and if you want no bells and whistles, no Bluetooth, and if you don't mind physical buttons, Megamini is still an excellent choice, but if you want to have access to Bluetooth, APT-X, if you want to have a larger music library with you, and if you prefer a more intimate and softer sound, Shanling M0 is quite the awesome choice. 

Shanling M0 vs Shanling M2s – What kind of review would this be, if I wasn't comparing M0 to its roots, namely M2s. M2s is an ultra-portable DAP as well, and it actually is similar in size to M0. There are a few differences though, the largest one being that M2s does not feature a touch screen. This is probably the biggest difference between the two as well, everything else being less important than the fact that you require to use the wheel for everything with M2s, while you can use a touch screen with M0. The sonic signatures are quite similar, with M0 sounding actually a touch more natural, and more neutral to my ears, and making the better source. If you want a touch screen Player, Shanling M0 is clearly the better choice here. 



Value and Conclusion

Talking about the value of M0 could take more than talking about any aspect of it, as this is one of the best value DAPs there is, since it costs very little relative to other DAPs in the market, being priced at just 110 USD, but it offers quite a lot of power and features.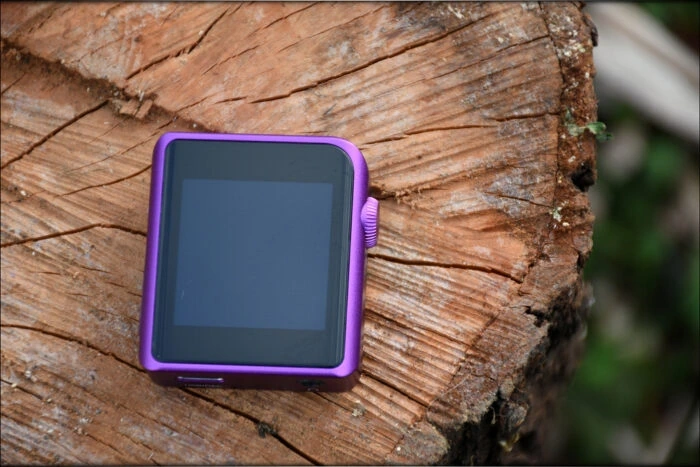 Starting with the build quality, M0 is build like a champ, being a fully metallic device, with an ergonomic design, nicely rounded edges, and with a fairly nice feel to it. A good resolution touchscreen display with good brightness complements the rest of the design, and a physical volume wheel makes usage much better. 

M0 has Bluetooth, it has APT-X, and it has LDAC, along with offering the possibility of using it as a USB DAC, basically it offers a full plate of features, for the price at which other devices offer none of those abilities. It may not have quite that much power, so you won't be able to power planars, or a HD800 / HD600, but M0 surely is enough for most IEMs and even portable headphones, so you won't feel limited by its power. 

The sound is crisp and clear, albeit it is also fairly intimate and soft, making M0 an excellent pair for brighter, colder, and more airy cans, especially those where you always wished they were softer, leaner, or more intimate.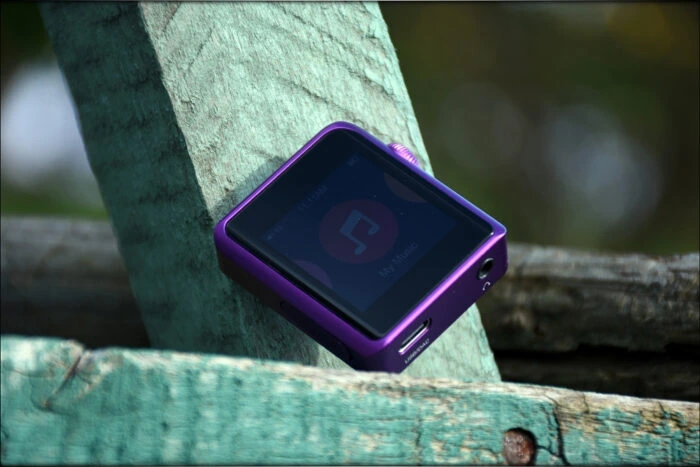 With a large number of features, excellent build quality, great battery life, bluetooth APT-X, LDAC, and a clear and crisp, punchy and dynamic sound, if you're looking for an ultra-portable Music Player for about 110 USD, you should really give Shanling M0 a shot, and don't forget to grab a clip case, if you plan on clipping it to your clothing, or on using it in your car, to provide sound to your car's head unit! 
Product Link
You can get Shanling M0 from www.amazon.com here: https://amzn.to/3xykV40
---
---
--- Please remember to stay safe, and always have fun while listening to music!---
 - If you have a dime to spare, and donate, to help us with electricity and work expenses, it would make my day much brighter, as it would help me improve things around the website and increase the frequency of my posts - 
---
Full Playlist used for this review
We listened to more songs than those named in this playlist, but those are excellent for identifying a sonic signature.  PRaT, Texturization, Detail, Resolution, Dynamics, Impact, and overall tonality are all revealed by those songs. We recommend trying most of the songs from this playlist, especially if you're searching for new music!
https://www.youtube.com/playlist?list=PL_cjBXGmwSHSdGcwuc_bKbBDGHL4QvYBu
--- Contact Us ---






---
---