KIWI Ears Orchestra Lite – The Detailed Midrange IEMs
KIWI Ears Orchestra Lite is a $ 249 USD pair of IEMs or In-Ear Monitors, with 8 Balanced Armature Drivers, super nice comfort, solid and fulfilled by Linsoul. Today they are getting a full written review and will be compared with other midrange offers, including Dunu Talos (199 USD), RAPTGO HOOK-X (239 USD), and XENNS Mangird Tea 2 (349 USD).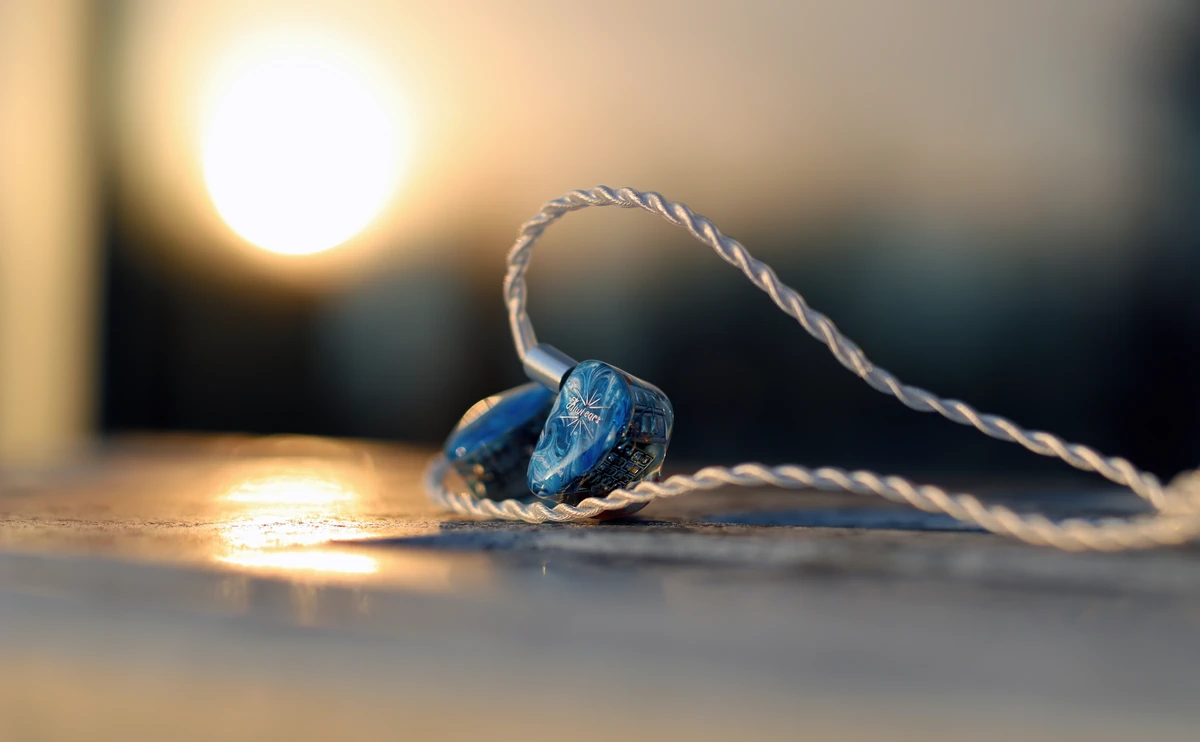 Introduction
KIWI Ears is a new company mainly sold and fulfilled through Linsoul, which sells IEMs, and the Orchestra Lite is the first endeavor that I get to hear too, so it is interesting to hear a new IEM from a totally new company, and see what they did good and where they failed. If you want to get a double layer of protection, especially with returns, Linsoul is available on Amazon, where you will get an even better warranty, but the vanilla Linsoul support is great too, so don't be afraid to order from the Linsoul website too. 
It should be noted that I have absolutely no affiliation with Kiwi Ears or Linsoul, I am not receiving any incentive for this review or to sweeten things out. I'd like to thank Linsoul for providing the sample for this review. Every opinion expressed is mine and I stand by it. The purpose of this review is to help those interested in KIWI Ears Orchestra Lite find their next music companion. 
Product Link
You can grab one from www.amazon.com here: https://amzn.to/3MhXrIp
If you're in the UK, you can grab one from www.amazon.co.uk here: https://amzn.to/3GiDI7P
And if you're from Europe, you can grab one from www.amazon.de here: https://amzn.to/3KxtouT
Build Quality/Aesthetics/Fit/Comfort
The build quality of the Orchestra Lite is outstanding, they have one of the most beautiful builds out there, with a super deep blue color for the shell, and a super smooth, transparent fill through which you can see all the BA drivers, sonic tubes and the crossover. The sonic tubes have some deep protection, but there's no grille at the entrance, so make sure to clean those regularly if you want to have them in good condition for a long time.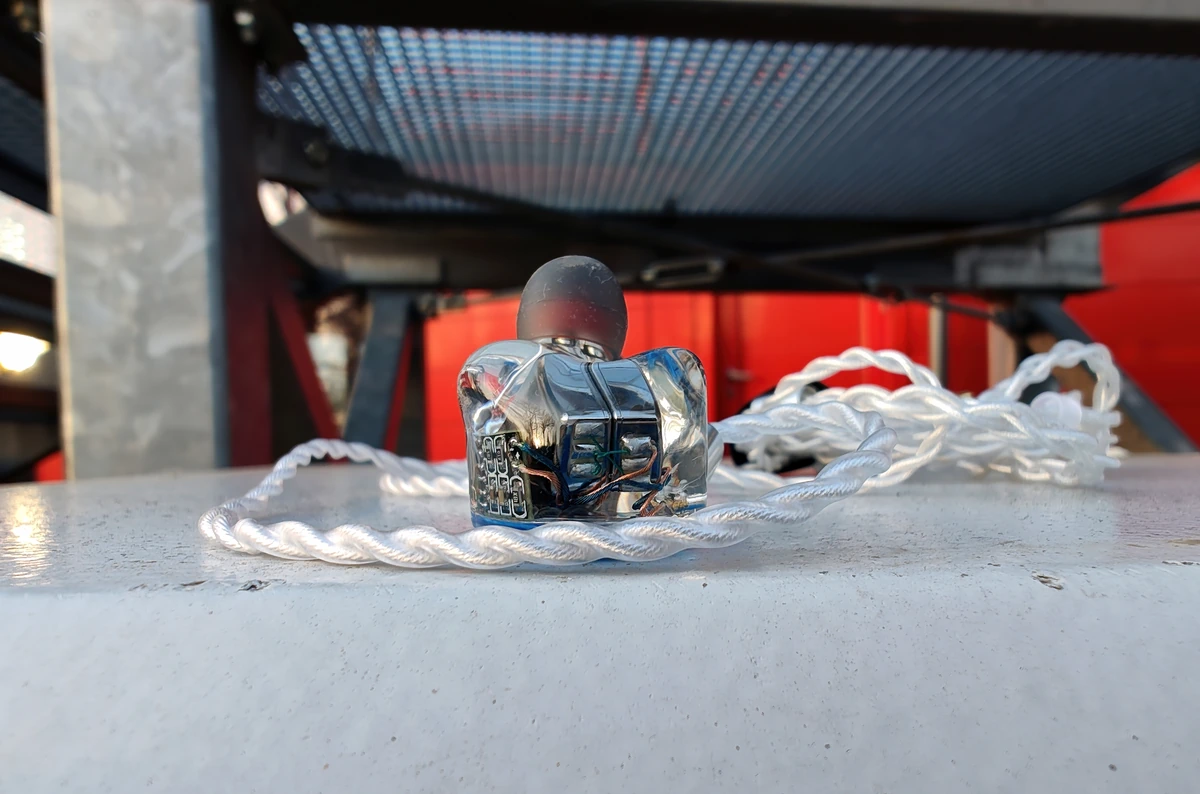 The Orchestra Lite has 8 drivers in a 2+4+2 configuration, so we have two really large Balanced Armature Drivers playing the bass, 4 balanced armature drivers playing the midrnage, and two balanced armature drivers playing the treble. This results in a pretty harmonic presentation. The cable is flexible, not tangle prone nor too sticky, nor springy, so it is top notch in comfort. Furthermore, the IEM shells are just the right size for my ears, and extremely comfortable. There is no driver flex, since there is no dynamic driver, and there is no void effect where the IEMs would suck out your ears. 
The tip selection is good, but I found great comfort with the default silicone tips. KIWI Ears Orchestra Lite has a low impedance of 16 OHMs, and a super high SPL of 112 dB, but they are somewhat hard to drive, on both Astell & Kern ACRO CA1000T and Hiby R6 III, they sit at about half of the max volume for a comfortable listening for my ears. They are also quite sensitive to hiss, and I can hear a background noise with most sources, so you should keep this in mind when ordering them. Overall, they are super solid, and I spent some time just looking at the inner workings, and how you can study the drivers inside, how you can analyze and be mesmerized by the cabling and crossover work. 
Sound Quality
For the review you're reading today, I've been using a complex setup of sources, to get the best idea of how KIWI Ears Orchestra Lite sounds like, including Hiby R6 III, Astell & Kern ACRO CA1000T, IKKO ITB03 Heimdallr, Shanling M3 Ultra, iBasso DC03PRO, HIFI Walker H2 Touch, Khadas Tea, Shanling UA5, and Mechen M30. The sound of Orchestra Lite be described as clean, detailed, deep, with a W shaped signature, where the bass is uplifted, the upper bass and lower midrange is not super uplifted, but the midrange is somewhat forward, then the upper midrange is not super metallic or shrill, or too forward, but there is a peak in the treble that gives cymbals and hi hats some extra energy to sound engaging and dynamic / punchy.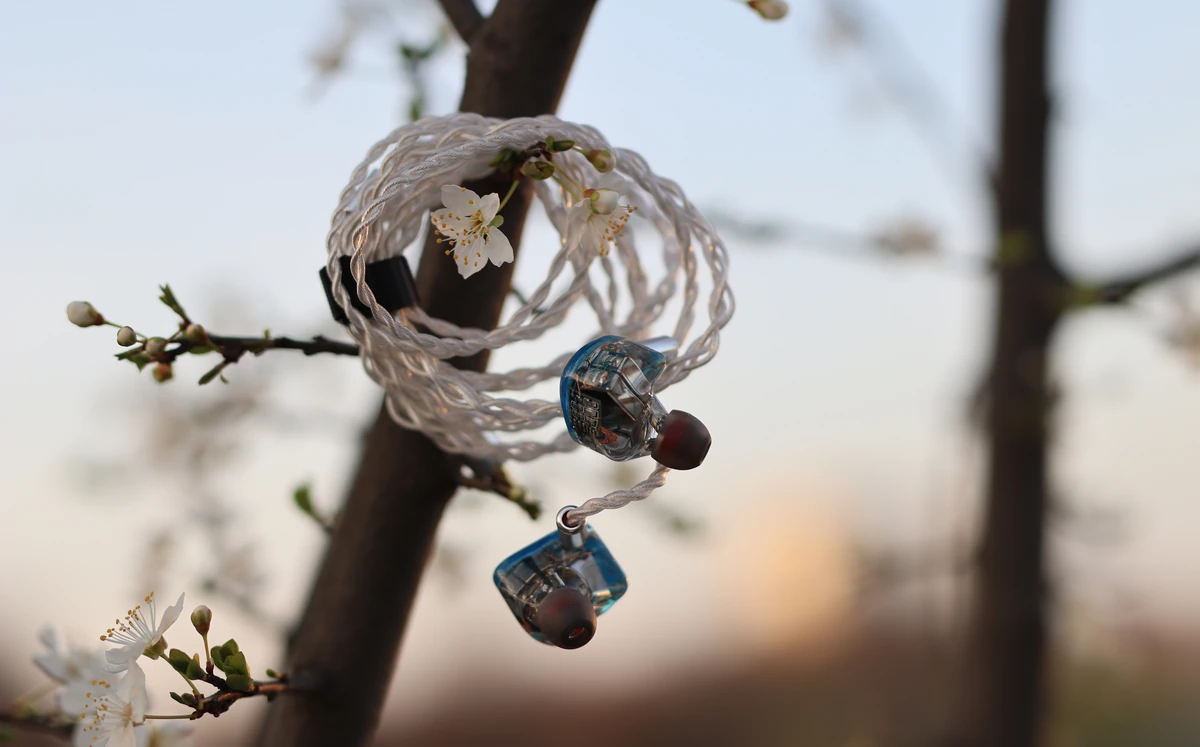 The bass is a mixed bag, and while the overall sound is incredibly detailed, the bass also has the drawback of being slightly grainy, which means that it has an extra layer of texture that I find somewhat unnatural. For example on songs like Ken Ashcrop – Absolute Territory, the bass is deep, but somewhat grainy, and has a bit more texture than it should or than it has with most IEMs. The sub-bass climbs as low as about 45 Hz, beneath which it rolls off, and is not super audible anymore. Most of the bass energy is in the 45 Hz – 75 Hz range, as around 90Hz-100Hz, it starts to climb down in presence and energy once again, only for the midrange to find life and energy again.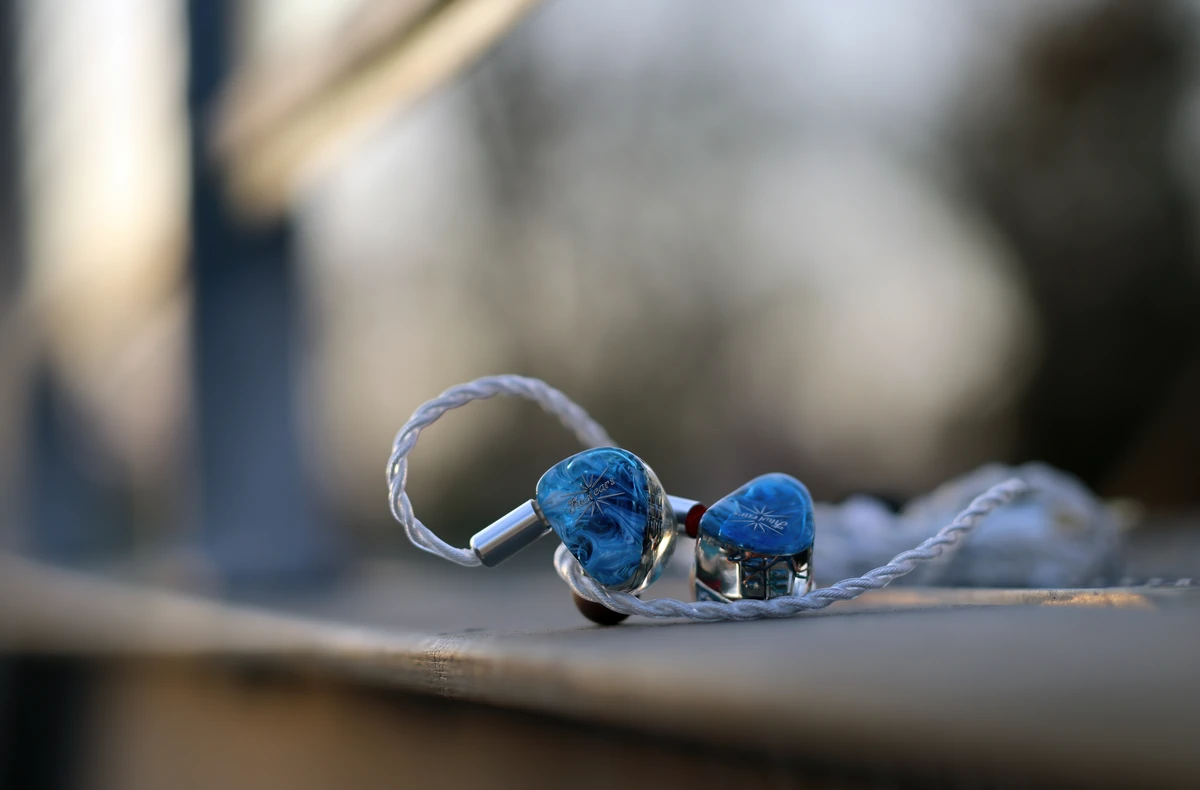 You'd imagine that the sound is somewhat thin from my comments so far, but it is actually rather thick, full and pleasing. The midrange of Kiwi Ears Orchestra Lite is pretty smooth in textures, has none of the problems presented in the bass, and it is actually incredibly satisfying to enjoy, with a superb resolution and detail. I mean this when I say it, and I stayed with Ken Ashcrop for the playlist of today's review, so I can mention the song Ken Ashcorp – Crazy Chicks, where the background guitar in the intro is really vividly audible, and so are fine acoustic guitar notes throughout the song. This is actually rare around the price point, and while most IEMs are a flavor of V-Shaped with stronger bass and treble, Kiwi Ears Orchestra Lite is much more than that. The sound of the Orchestra Lite is best at loud volumes, where it gets to be more engaging, more punchy and more dynamic. At low volumes, it is super detailed, but can be somewhat lacking in dynamics. At louder volumes, the bass gets a bit smoother in character, but also lower in quantity, and the midrange becomes more forward, together with the treble.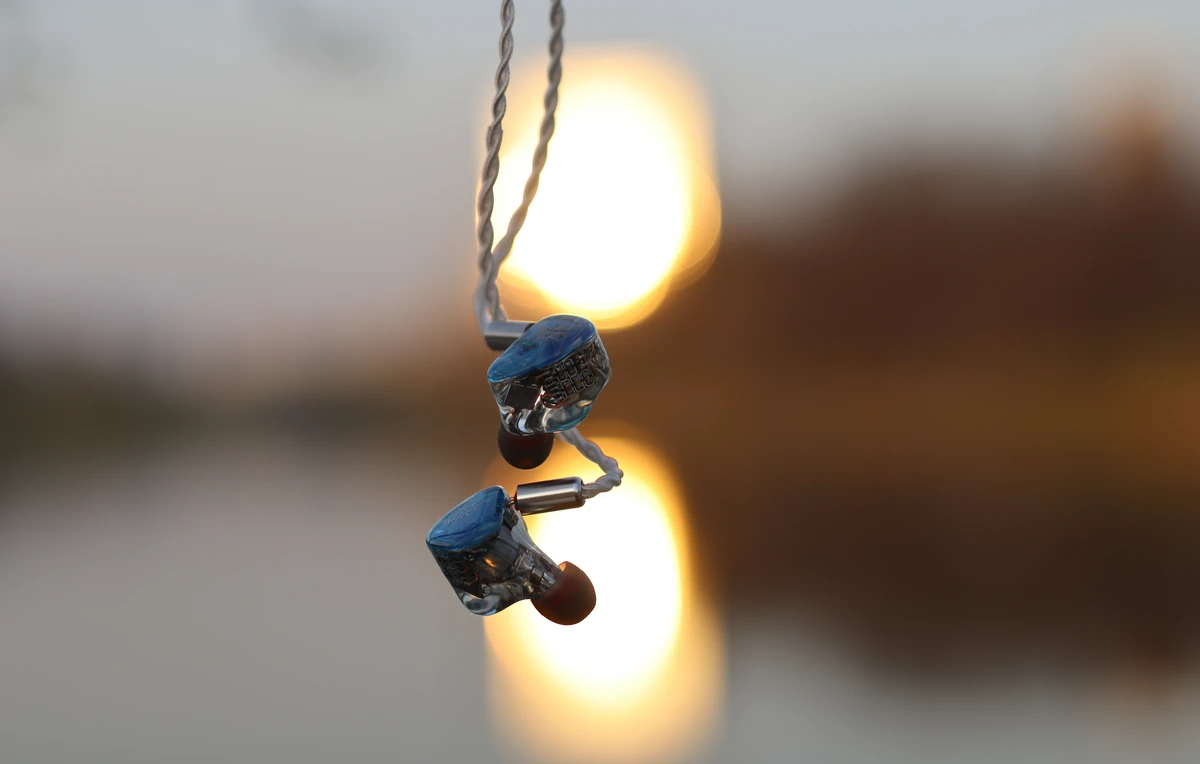 The treble has a clean character, it is not super shrill or metallic, so it is much smoother than Dunu Talos, but it is still pretty strong. I think that overall, Kiwi Ears Orchestra Lite is great for Rock, Metal and upbeat music in general. If you tend to listen loud, the character will be pleasing, but the bass will edge on neutral, while if you listen at medium or quiet volumes, the bass will be more in quantity, and the whole sound warmer, but the character will be more grainy. The soundstage of the Orchestra Lite is mostly wide and holographic, but not very deep. The imaging is good, and so is the instrument separation, which is one of the best I've heard around the midrange price point. 
Comparisons 
KIWI Ears Orchestra Lite vs Xenns Mangird Tea 2 (249 USD vs 349 USD) – Starting with he comfort, the overall build and design is very similar, and I feel both IEMs are made just as well, neither doesn't have driver flex or any kind of problems I can mention. The default cable is somewhat better on the Mangird Tea 2. The sound is much more natural in the midrange for Mangird Tea 2, but Orchestra Lite has a better resolution and detail level, being more aggressive in the treble at the same time. The bass, especially at loud volumes, is similar, and they bothy exhibit similar bass, in both quantity and character, the biggest difference being that Tea 2 is more mid centric, has a more relaxed treble, and is more natural in the treble, the tonality being more natural. Kiwi Ears Orchestra Lite showers you with more detail and sounds cleaner, more capable technically, and it is a better IEM if you're a detail addict.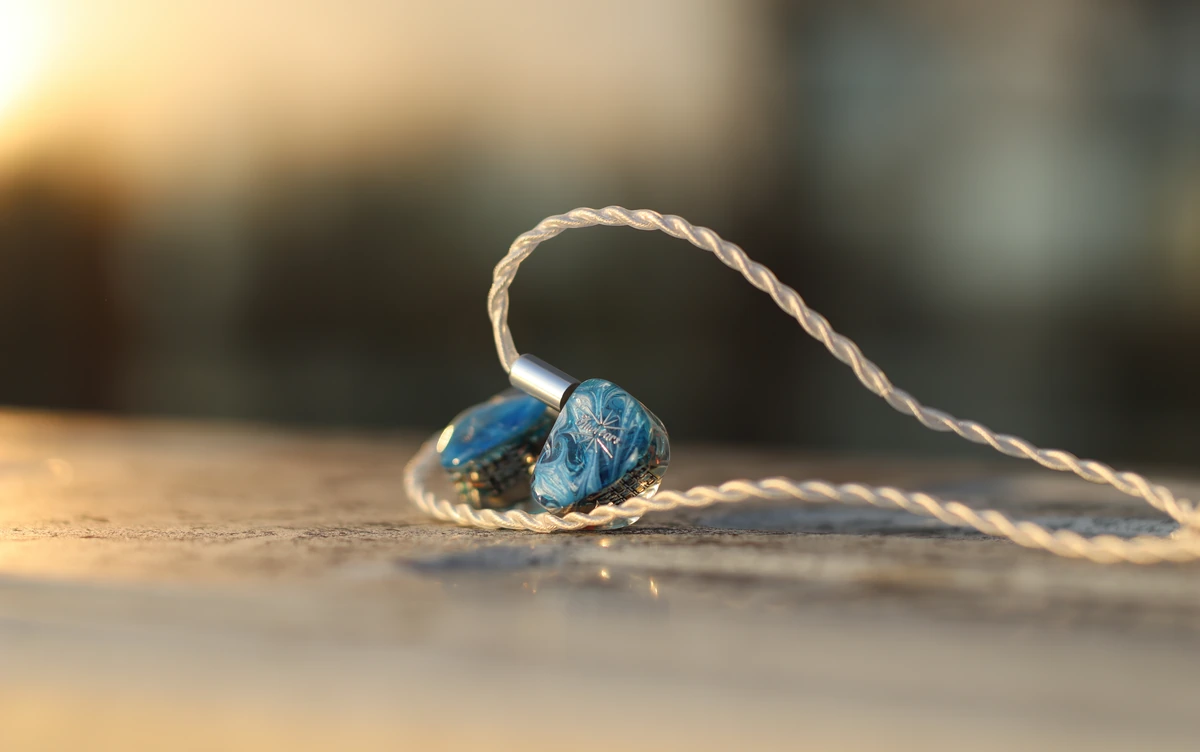 KIWI Ears Orchestra Lite vs Dunu Talos (249 USD vs 199 USD) – The comfort of the Orchestra Lite is better, and quite a bit so, as the IEMs are smaller, the cable is not better, but less springy and less tangle prone, and the IEMs fit my ears a bit better. The sonic tuning has two settings for Talos, one that is extremely bright, but where it is detailed, and one that cuts the treble, but a lot of detail along with it. I mainly use Talois with the treble turned on, since otherwise it wouldn't make much sense. At loud volumes, both sound a bit shouty and have a bright treble, but Orchestra Lite ends up having more resolution, better clarity, with a less fatiguing treble, but the catch is that it also has a lower level of bass, which makes Dunu Talos just more V-Shaped in general, and if you go super loud, Orchestra Lite becomes somewhat neutral / mid forward, while Dunu Talos is better at keeping the same character regardless of the volume you're listening at. 
KIWI Ears Orchestra Lite vs RAPTGO HOOK-X (249 USD vs 239 USD) – Starting with the build, the cable of HOOK-X is much better, has modular endings, while Orhcestra Lite is available only with a Single Ended 3.5mm cable at the moment of writing this review. The biggest difference in fit is that Orchestra Lite is deeper in fit, while HOOK-X has a shallower fit. The sound is different, HOOK-X is more V-Shaped, has a stronger bass, more warmth, and a thicker presentation, but Orchestra Lite has a higher resolution, better detail and clarity. The midrange and tonality are more natural on the HOOK-X, and I think it is a better choice generally, except for the case where you don't want a V-Shaped signature, where Orchestra Lite is a bit better, and also more detailed. 
Value and Conclusion
We can say for sure that Kiwi Ears Orchestra Lite has superb value, and they are totally worth the 249 USD asking price, but they are not perfect, and I feel like depending on the kind of music you're listening ansd the volume you typically listen at, they are going to be a perfect match, like a musical glove, for some lsiteners, but also if you're sensitive to a bit of grain in the bass and treble, there are options with a fuller, smoother bass out there, although at this price point nothing isn't as detailed, crisp and clear as Orchestra Lite.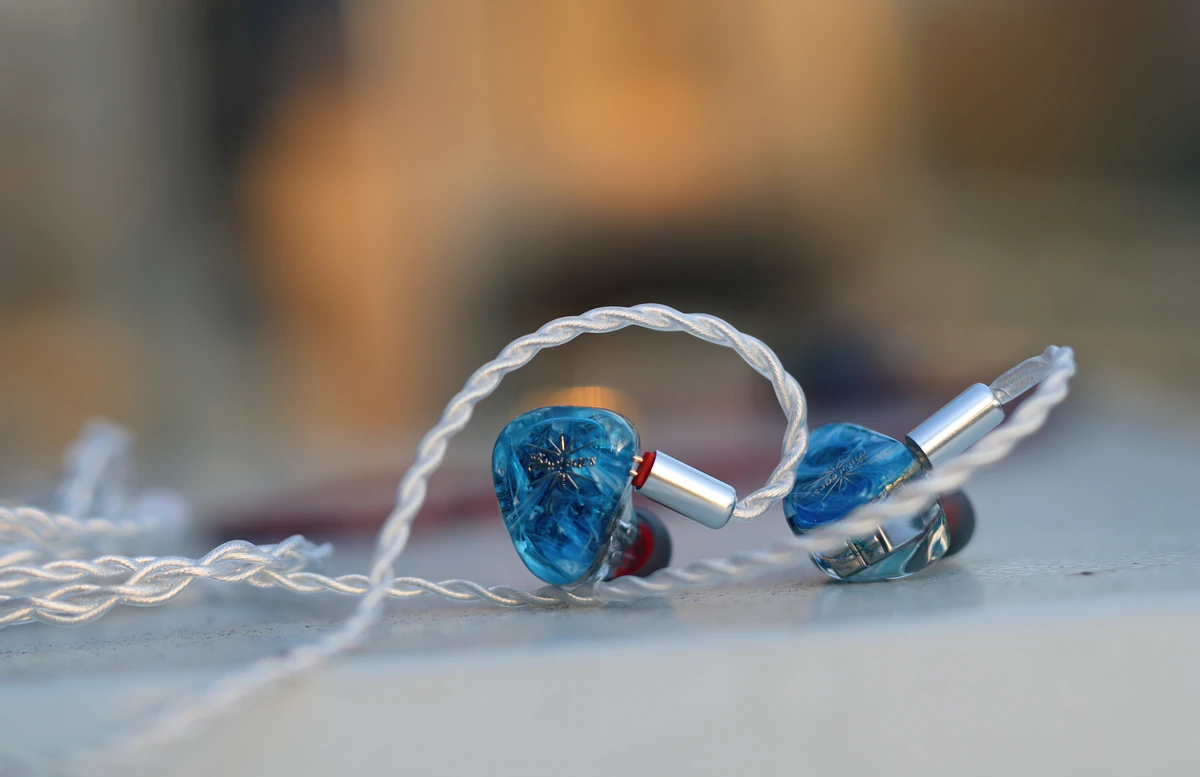 At the end of the day, if you're looking for a super detailed, resolute, and wide sounding IEM with outstanding comfort, a good default cable, nice ergonomics, and a beautiful design, KIWI Ears Orchestra Lite is a personal favorite midrange, and an IEM you can grab for a mindful price, from Linsoul, and available on Amazon as well. 
Product Link
You can grab one from www.amazon.com here: https://amzn.to/3MhXrIp
If you're in the UK, you can grab one from www.amazon.co.uk here: https://amzn.to/3GiDI7P
And if you're from Europe, you can grab one from www.amazon.de here: https://amzn.to/3KxtouT
---
--- Please remember to stay safe, and always have fun while listening to music!---
 - If you have a dime to spare, please donate, and help us! It would make the day brighter for me and my wife- 
---
Full Playlist used for this review
We listened to more songs than those named in this playlist, but those are excellent for identifying a sonic signature.  I recommend trying most of the songs from this playlist, especially if you're searching for new music! The playlists are different for Spotify, Tidal and Youtube, and based on the songs I enjoy and are available on each!
https://www.youtube.com/playlist?list=PL_cjBXGmwSHSdGcwuc_bKbBDGHL4QvYBu
https://open.spotify.com/playlist/5J3oloz8Riy9LxEGenOjQ0?si=979ba4f082414be7
https://tidal.com/browse/playlist/330fd544-8e5b-4839-bd35-676b2edbb3d5
--- Contact Us ---





---