Hiby R3 PRO – Ergonomics, Sonics & MSEB
Hiby R3PRO is an ultraportable DAP from the Hiby Company, the ones who make the software for almost all Chinese companies. It is priced at 200 USD, and it will be compared to HIDIZS AP80PRO, Shanling M2X, and iBasso DX120. The pairing list will include Final Audio A8000, Sivga P-II, and FiiO FA9.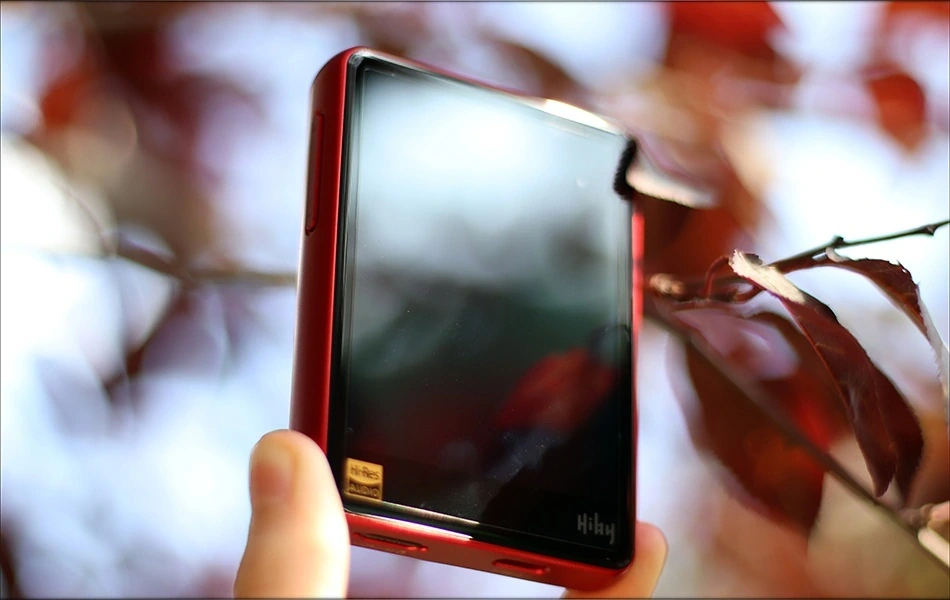 Introduction
It would be impossible to say that you haven't heard about Hiby so far, as they're the ones behind most DAPs coming out of China. Hiby is also keen on making DAPs themselves, and their R3PRO is an ultraportable with a design that emphasizes how smol it is, how easy it is to carry it around, and how good it sounds.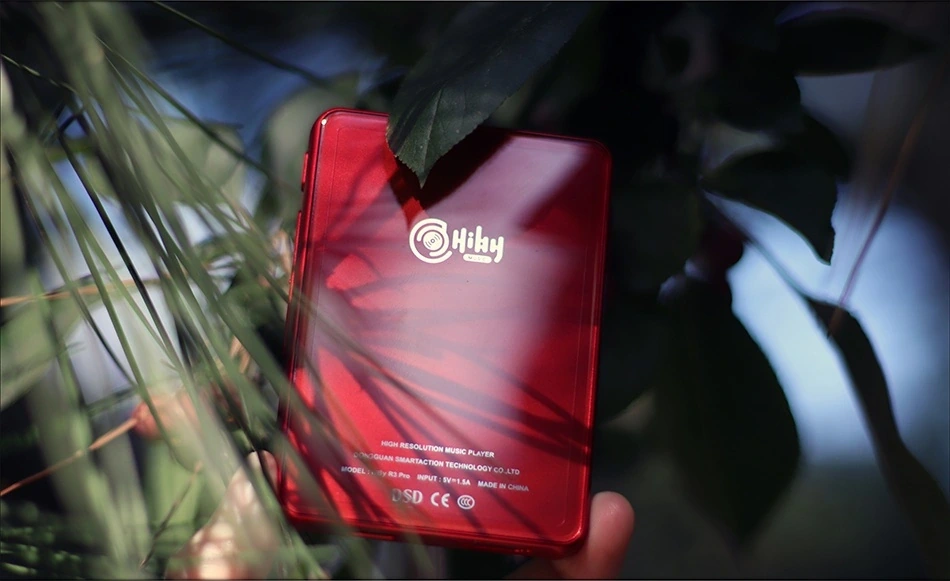 It should be noted that I have absolutely no affiliation with Hiby. I'd like to thank Hiby for providing the sample for this review. This review reflects my personal experience with Hiby R3 PRO. Every opinion expressed is mine and I stand by it, the purpose of this review is to help those interested in Hiby R3 PRO find their next music companion. 
Product Link
You can get Hiby R3 PRO from www.amazon.com here: https://www.amazon.com/HiBy-Pro-Hi-Fi-Lossless-Player/dp/B082FDV8W7
Packaging
First things first, let's get the packaging out of the way: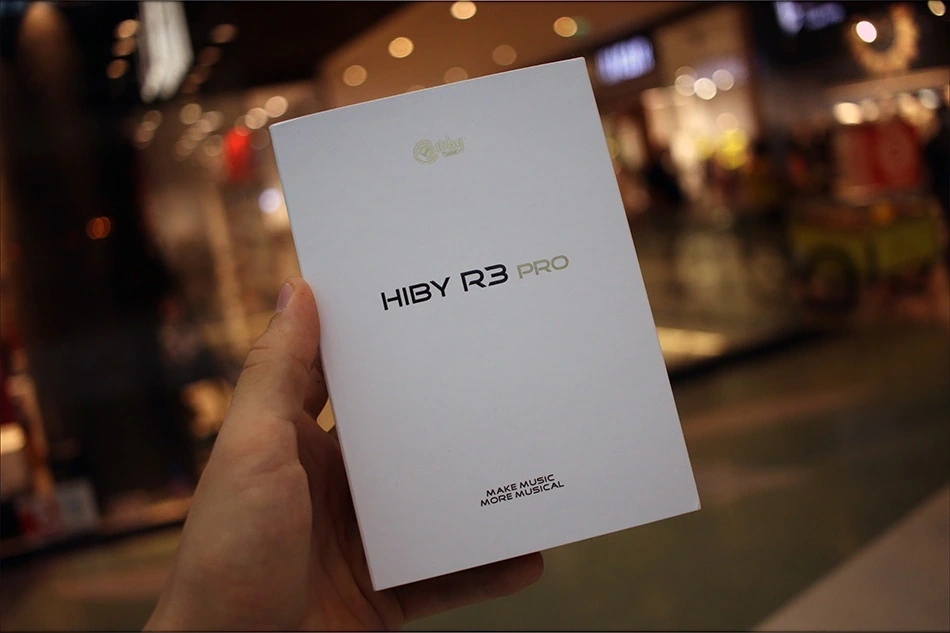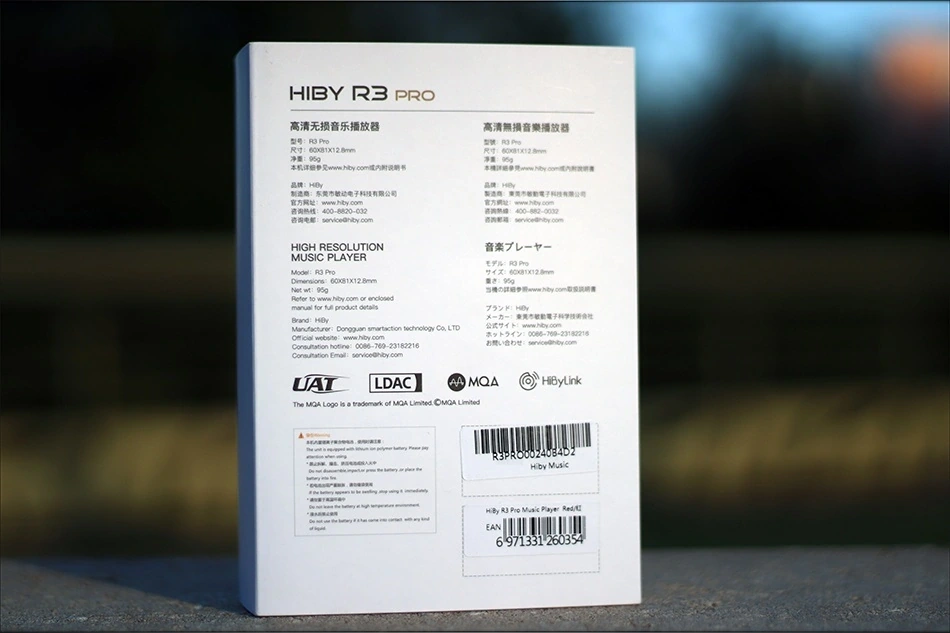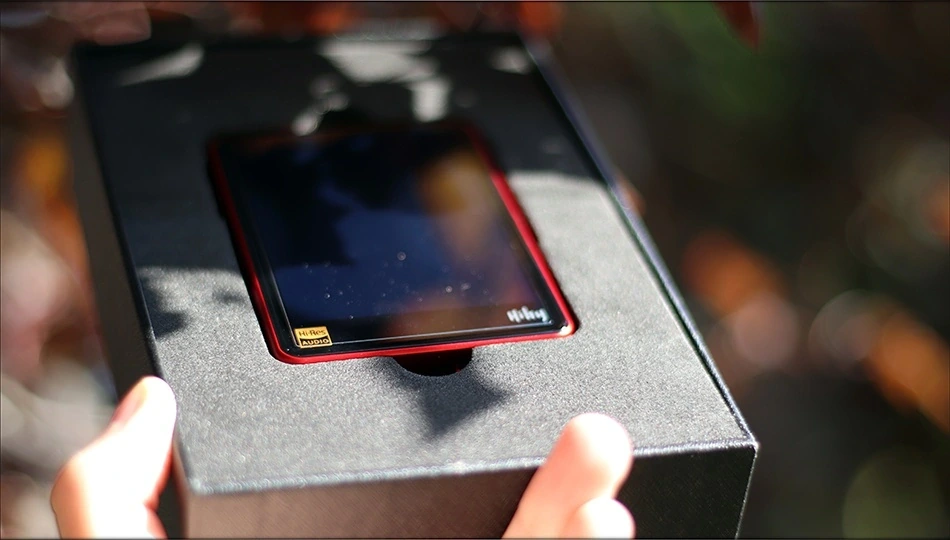 The package of R3 PRO is quite basic, and reminds me of the one of R2 that I also unboxed recently in my Video Review. 
On the other hand, R3 PRO is a bit better, and it comes with a case, a cable and extra screen protectors. 
There is a screen protector applied from the factory, and R3 PRO comes with instructions about using it also applied over the screen protector. 
Video Review
Build Quality/Aesthetics/Functionality
R3 PRO comes with Linux, or rather a very special flavor this time around, named Hiby OS. It basically feels like the Hiby App that you get on your Android smartphone, but a bit better optimised for R3 PRO. 
Before talking about that, tough, we should talk a bit about the build and shape, as R3 PRO has a slightly odd shape, being more of a square than of a typical tall device. It is really easy to hold it, as it is not wider than my hand expects it to be, and it has playback buttons, which are really welcome.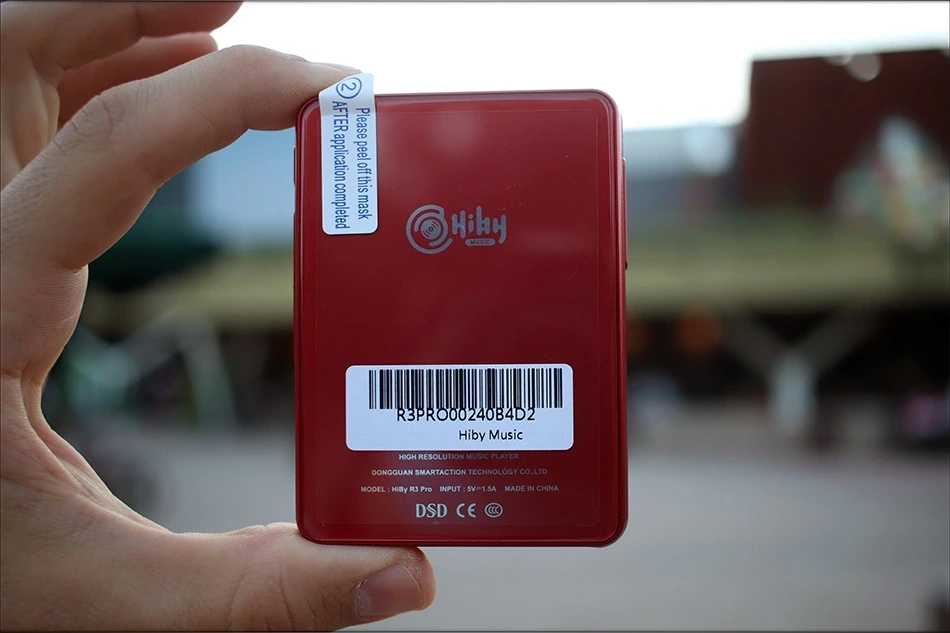 The DAC chip is a CS43131 DAC in Dual mode from Cirrus Logic. This has a built-in headphone amplifier, and the THD is really low, making the R3PRO a really good DAP when it comes to IEMs and pairing it with detailed IEMs / headphones. The DAP also has Web Radio, and can decode DSD, along with MQA and Hi-Res files, making R3 PRO a true outstanding DAP for those into the highest of resolutions. 
There's Two-Way LDAC embedded, which is better than both Lotoo Paw 6000 and DX300, both of which can only receive AAC and SBC when being used as a bluetooth DAC. The outputs include a balanced 2.5mm output, along with a 3.5mm Single ended output. It has 220mW per channel in 32 OHM, making it good for most headphones, and on paper, enough even for Sundara and Deva. 
Using the Balanced output results in a much clearer, more dynamic and detailed sound than the Single Ended output, and it has up to 16 hours on the balanced output. I was able to measure between 12 and 14 hours with my aggressive usage, loud volumes and tons of screen on time, so that rating is close to what you'll get in practice. On single ended, you can get up to 20 hours of battery life on paper, and between 16 and 18 in my personal tests, again with loud volumes and copious amounts of screen on time.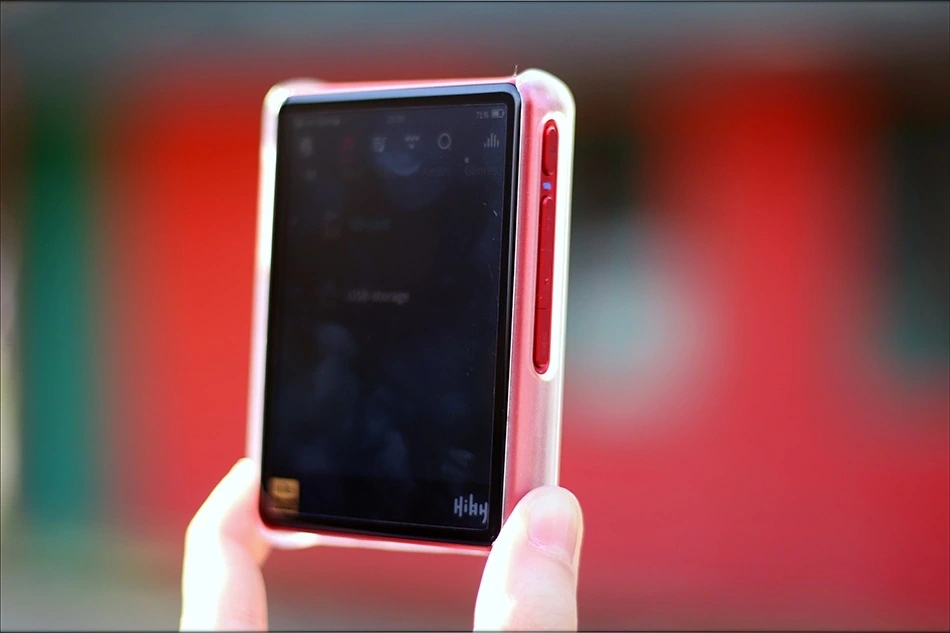 The R3 PRO has Bluetooth 5.0, along with UAT, a protocol that is made to surpass all metal gear. Pardon, our editor said it is made to surpass LDAC. We get 5G with R3 PRO, which is nice, since I can now stream Tidal twice as fast compared to 2.4GHz. Well, that is at least on theory.  
We have a large-ish 3.2″ IPS display, and we also have thin bezels, making R3PRO look both new and cool. We have a microSD slot that can take microSD slots as high as 2 TB, and an external storage can be attached to the Type-C port, and it can take any external HDD as long as it is self powered and won't try to drain power from R3 PRO. 
Charge times are not the lowest, at around three hours from zero to 100%. 
The best part about R3 PRO is that we have an X1000E CPU, and Hiby OS on top, so we don't need to worry about Android and its forever growing need for RAM and processing power. All in all, if you ever used Hiby App on your smartphone, you'll feel right at home. We get MSEB, along with an E-Book Reader, Pedometer, and the option to import music via WiFi.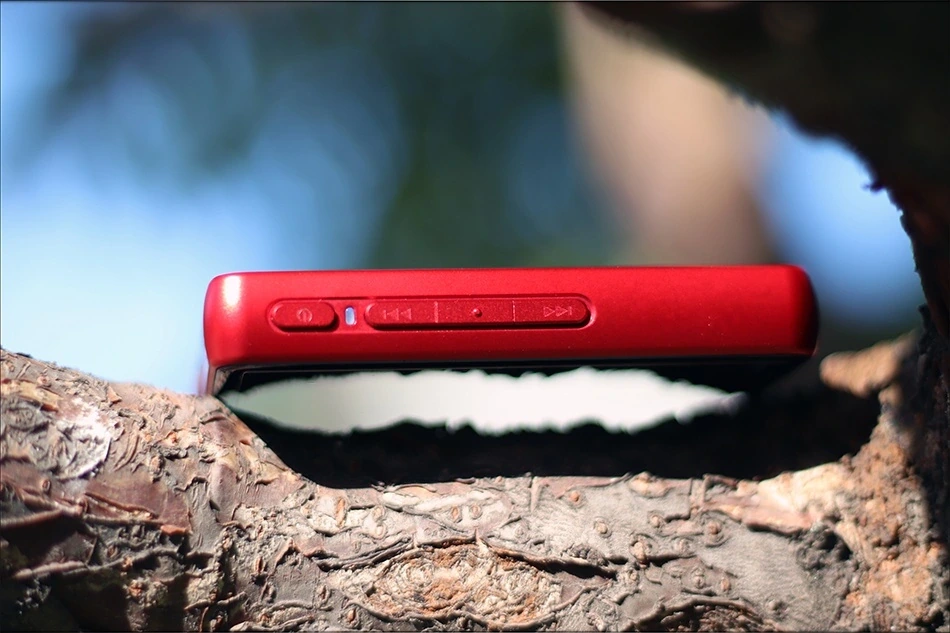 Internet Radio is still supported, along with Tidal, which is considerably quick and easy as an experience. I like Hiby's implementation of play through folder, as well as their implementation of Random Playback, where most songs do not repeat, as it creates a ghost playlist in its temporary memory. This means that once the playlist is done, it would typically jump to the next folder. 
All in all, the display is large enough to use with my enormous hands, it has excellent clarity and brightness, and the DAP is snappy, quick, basically a pleasure to use in the long run. I also love Hiby's way of implementing their own app in a DAP, along with their way of implementing features, and R3 PRO is one of the most feature-rich DAPs in the ~200 USD price range out there. 
Sound Quality
The sound is musical, a bit warm, punchy, dynamic and a rich midrange delivery. The PRaT is excellent, and with a ton of detail, and you can hear that R3 PRO is not struggling, especially over the balanced connector.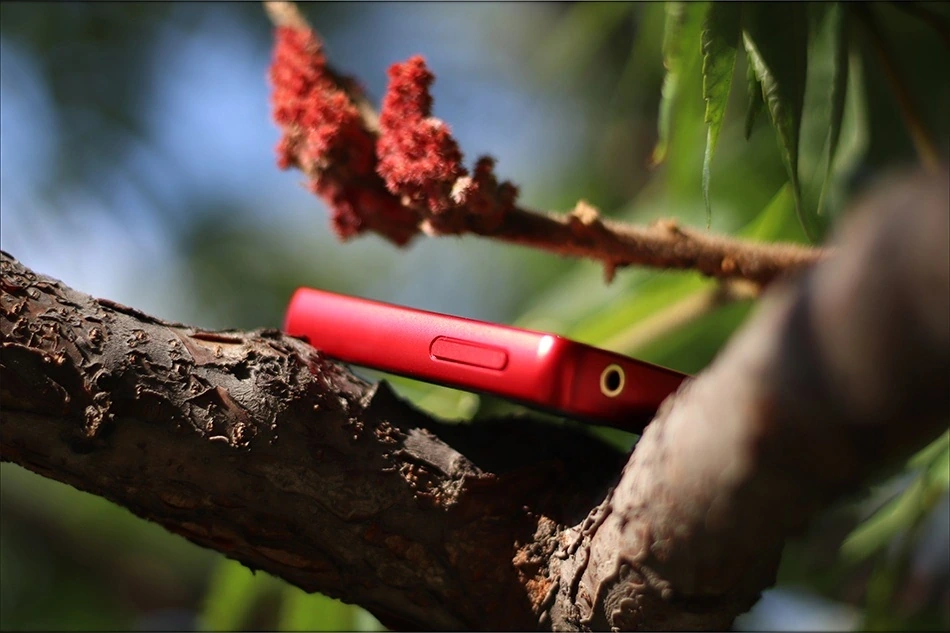 The bass is deep and quick, with a good punch. Despite me calling it a musical and rich DAP, it is not colored in any way, but thanks to a fairly low output impedance, it gives a nice low end even to low-impedance and sensitive IEMs. Furthermore, R3PRO is the kind of DAP that has MSEB, so you can tweak as much Bass as you need. The power on the balanced connector is enough to give a real thump even to Soundmagic HP1000, but you can improve the sub-bass and rumble to IEMs if you want to call yourself a basshead on Mondays. 
The midrange is clean, rich and musical. It is the kind of midrange that places musicality, and a smoother texture, above ultimate resolution like FiiO M3 PRO. The overall tonality is natural and rich, and there's a good sense of width. The voices tend to stand out nicely, and the background instruments are separated well from the foreground. The treble on R3 PRO is slightly smooth, so it doesn't sound the widest out there, but it draws your attention to depth, in the bass, and to guitars / pianos / voices via its rich tonality. 
The treble extends nicely uip to the highest octaves, but it has a softer presentation, with a fair amount of detail and clarity. It is not the type that pinches you, but you can dial in some aggressive presence if you want, via MSEB. The namings for what each setting does are really straightforward, and with the proper power on Balanced that M3 PRO has, it should be able to handle any IEM that has some headroom itself. 
Comparisons
The main comparisons will be with HIDIZS AP80 PRO, iBasso DX120, and Shanling M2x. Those are the best midrange DAPs at the moment, but as I add more to Audiophile-heaven, I will try to expand on the comparison list of every review.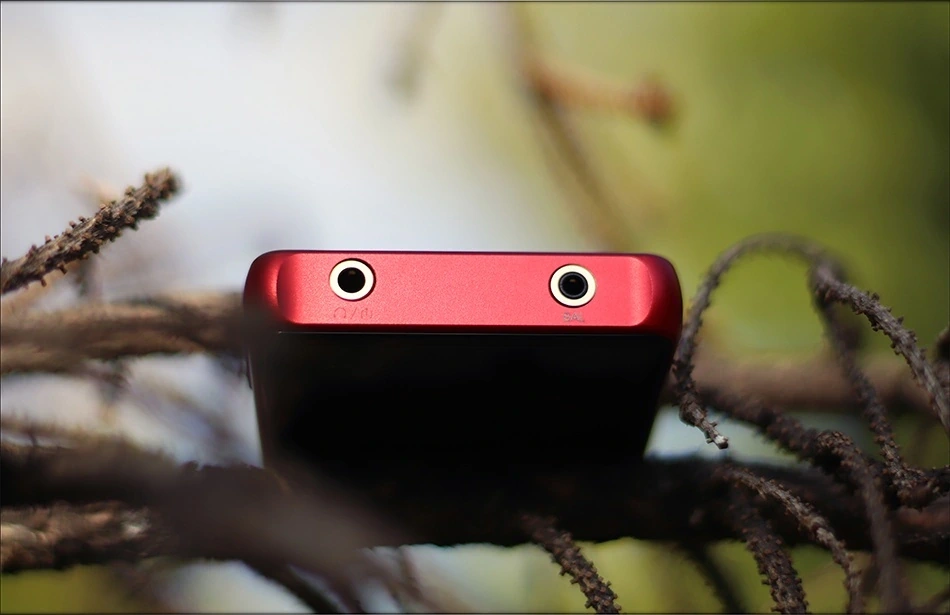 Hiby R3 PRO vs iBasso DX120 (200 USD vs 400 USD) – The feature set is better on R3 PRO for sure, and it is much more portable than DX120. The driving power and detail is better on DX120. I prefer the form factor of DX120, and I tend to recommend it more for larger headphones. Even if R3 PRO has a good power, DX120 has a much better one. The EQ function on R3PRO is much better, but DX120 makes me think that most stuff requires EQ less, thanks to its more dynamic and more punchy default sound. 
Hiby R3 PRO vs HIDIZS AP80 PRO (200 USD vs 180 USD) – Those two DAPs are competitors, but mainly the OS is designed by hiby for both. I prefer the form factor of R3PRO, and I also prefer the overall usage. The sound is slightly more powerful on AP80 PRO, and it has a bit more detail, but for the ergonomics of each, I tend to go for R3 PRO a bit more, as I prefer using it. The slightly bigger display is important when you have titanic hands like me. 
Hiby R3 PRO vs Shanling M2X (200 USD vs 220 USD) – Here, the comparison may be unfair at first, but R3 PRO is generally slightly better than M2X in every way possible. I know quite a few of you guys have asked me to do this comparison, so the build quality is better on R3 PRO, the detailing in the sound, the dynamics, and the overall versatility is better. MSEB is a better EQ than the one found on M2X, and the sound is more impactful too. I would not upgrade from M2X to R3 PRO, because it won't feel like much of an upgrade, but I if I was considering both, I would mainly go for M2X if I liked the design and ergonomics more, the feature list being quite a bit better on R3 PRO. 
Pairing 
The main pairings I decided to go for will test the limits of R3 PRO. Those are with Final Audio A8000, Sivga P-II, and FiiO FA9.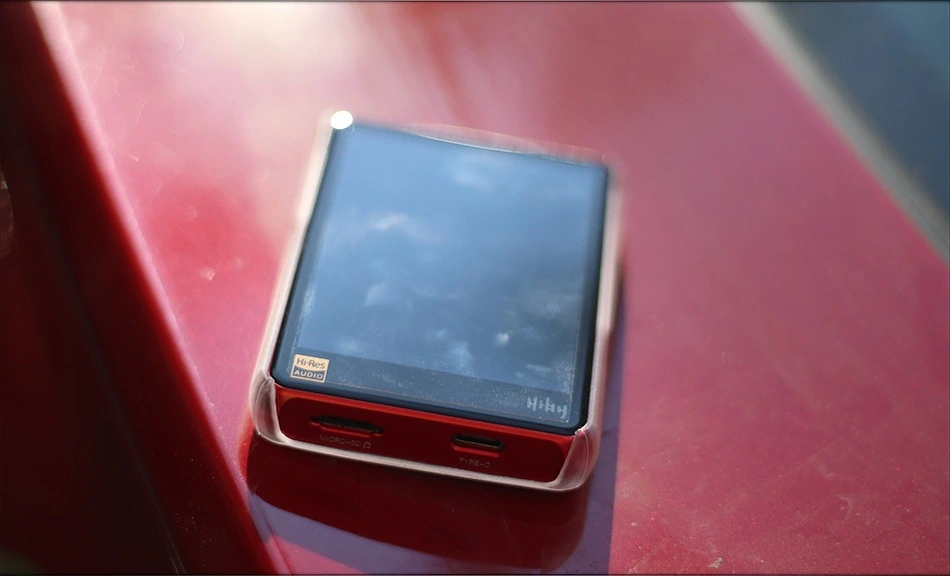 Hiby R3 PRO + FiiO FA9 (200 USD + 500 USD) – With FA9, I noticed a really nice soundstage, along with a nice amount of impact, and a beautiful musical midrange coming from R3 PRO. It has more than enough power to drive them. I also liked the option to EQ FA9 via the MSEB, as it opens a whole new horizon of options to flavor their sound, which was already configurable via the switches on the back. 
Hiby R3 PRO + Final Audio A8000 (200 USD + 2000 USD) – Going for a flagship, we can notice where R3PRO will struggle, and why you'd want to get a flagship DAP. The main signature is beautiful, balanced, and detailed, with an excellent soundstage. I even like the treble presentation, which is slightly smoother than usual, but the detail on A8000 could be a bit better, and the micro detail too. R3 PRO is excellent for midrangers and for entry-level IEMS, but for flagships, even Hiby has certain models that may be better suited for a flagship. 
Hiby R3 PRO + Sivga P-II (200 USD + 400 USD) – This has been another nice pairing for me. P-II is fully driven by R3 PRO, and I have been impressed by it, since it is an ultraportable, and it was never meant to drive such a power hungry and high-potential headphone. I enjoy the signature of the pairing, fairly natural in the mids, and with the good headroom of P-II, you can bump the sub-bass and the treble too to make them more V-Shaped, warmer, or anything you want, with MSEB embedded in R3 PRO. 
Value and Conclusion
I really think that R3Pro has excellent value. It is much better than most pricey DAPs in terms of value, because it can offer the same stuff, but for much less money. If there's just one thing it can't really offer, that's the versatility.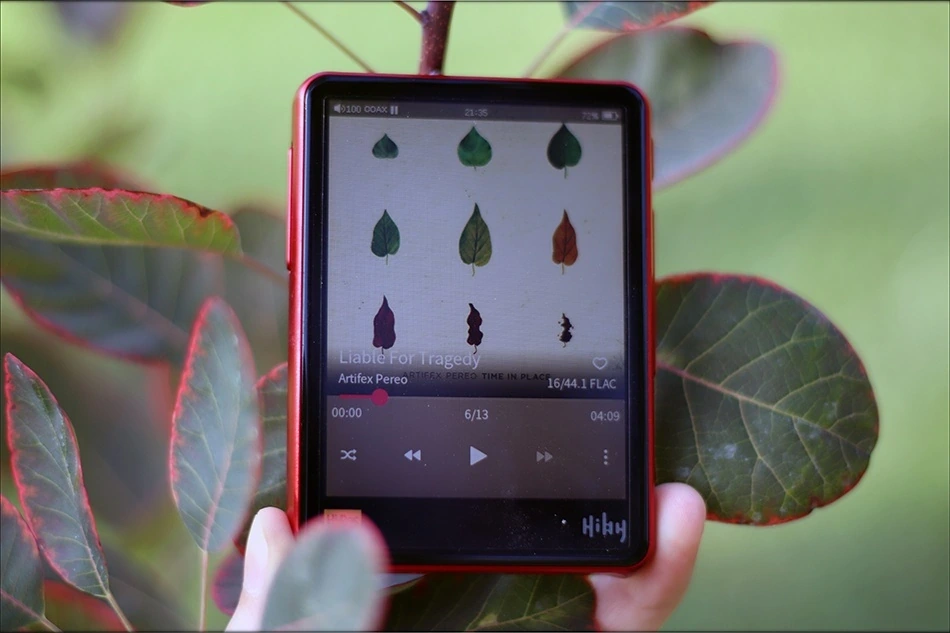 Hiby is a master of Firmware, but today we seen that they can offer a really impressive package, along with really great support. They also put in some amazing hardware in their DAP, and with two Cirrus DACs, it is able to compete with DAPs that used to cost much more, like FiiO's X5-3. The best part is that you don't have to give up your streaming services, because R3 PRO supports Tidal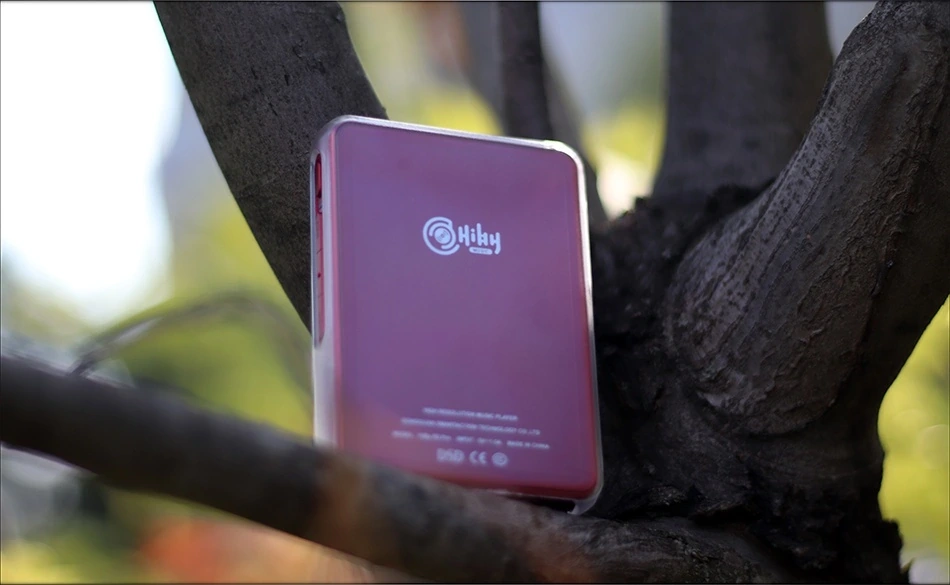 It even supports 2-Way LDAC Bluetooth, and Wifi too. You have every single feature you can dream of, and all packaged inside Hiby's intuitive OS, which even a baby could get the hang of, after 5 minutes of usage.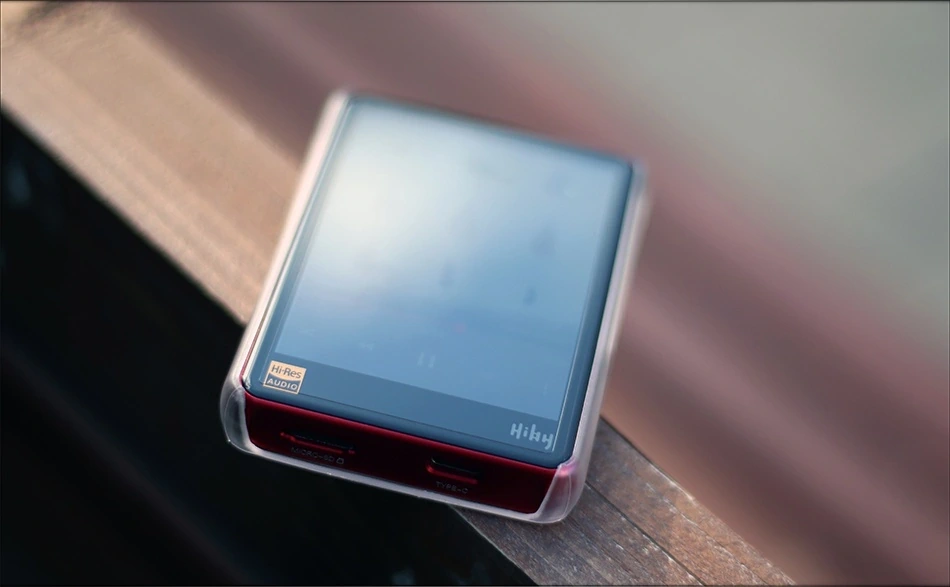 At the end of the day, if you're looking for an ultraportable DAP, with a rich, natural sound, softer treble, and hard-hitting bottom, R3 PRO from Hiby should be at the top of your list, it really is worth the asked price. 
Product Link
You can get Hiby R3 PRO from www.amazon.com here: https://www.amazon.com/HiBy-Pro-Hi-Fi-Lossless-Player/dp/B082FDV8W7
---
---
--- Please remember to stay safe, and always have fun while listening to music!---
 - If you have a dime to spare, and donate, to help us with electricity and work expenses, it would make my day much brighter, as it would help me improve things around the website and increase the frequency of my posts - 
---
Full Playlist used for this review
We listened to more songs than those named in this playlist, but those are excellent for identifying a sonic signature.  PRaT, Texturization, Detail, Resolution, Dynamics, Impact, and overall tonality are all revealed by those songs. We recommend trying most of the songs from this playlist, especially if you're searching for new music!
https://www.youtube.com/playlist?list=PL_cjBXGmwSHSdGcwuc_bKbBDGHL4QvYBu
--- Contact Us ---






---
---