HIDIZS S9 PRO Balanced DAC AMP – The Disco Mega Stick
HIDIZS S9 PRO is a $119 USD DAC / AMP made for smartphones and portables, but which works with Windows computers, designed around the ESS 9038Q2M DAC chip, with both a Single Ended and a Balanced Output, and will be the star of today's review. It will be extensively compared to other high-quality DAC/AMPs, including TempoTec Sonata HD V ($70 USD), Shanling Ua3 ($110 USD), and Hiby FC4 ($99 USD). 
Introduction
HIDIZS is one of the most popular boutique audio makers, having a rich selection of entry-level products that offer outstanding price / performance ratio, good support for those products, and high availability through a series of stores. They also have a self store, and although I don't make nothing if you use it, you can use the code "AUHE5" for 5% off all your purchases. You can also order HIDIZS products from Amazon, where I am an affiliate and earn a minor tip for my work, which keeps my tummy full and hands typing.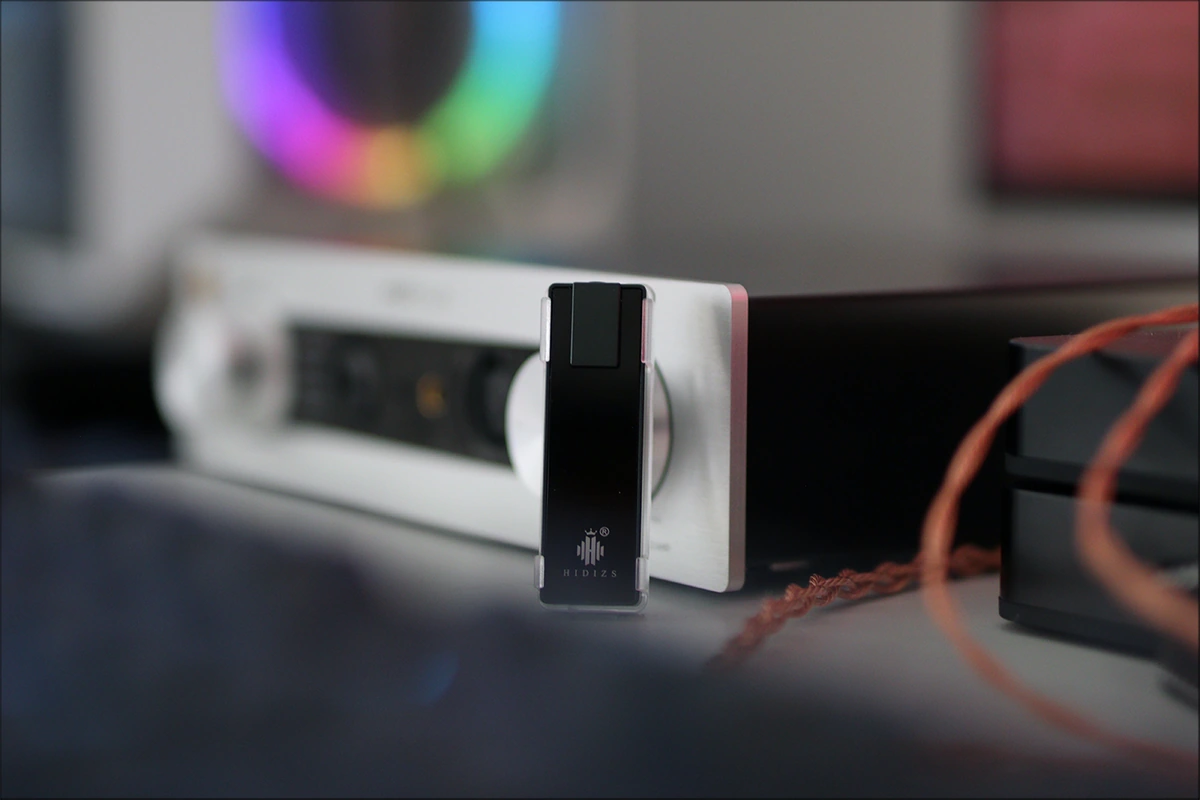 It should be noted that I have absolutely no affiliation with HIDIZS. I'd like to thank HIDIZS for providing the sample for this review. This review reflects my personal experience with the HIDIZS S9 PRO Balanced DAC/AMP Dongle. Every opinion expressed is mine and I stand by it. The purpose of this review is to help those interested in the HIDIZS S9 PRO Balanced DAC/AMP Dongle find their next music companion. 
Product Link
You can grab one from www.amazon.com here: https://amzn.to/3iE06zf
If you're in the UK, you can grab one from www.amazon.co.uk here: https://amzn.to/3Y2mHWy
And if you're from Europe, you can grab one from www.amazon.de here: https://amzn.to/3P77TC3
Build Quality/Aesthetics
HIDIZS S9 PRO is a really tiny dongle DAC/AMP that reminds me a lot of the USB sticks we used to have in 2009, and which we were all really proud of. The body is made of one piece of high-density CNC Aluminium, and it has an ESS ES9038Q2M DAC at the heart, with abilities to decode PCM as high as 32 Bit / 768 kHz.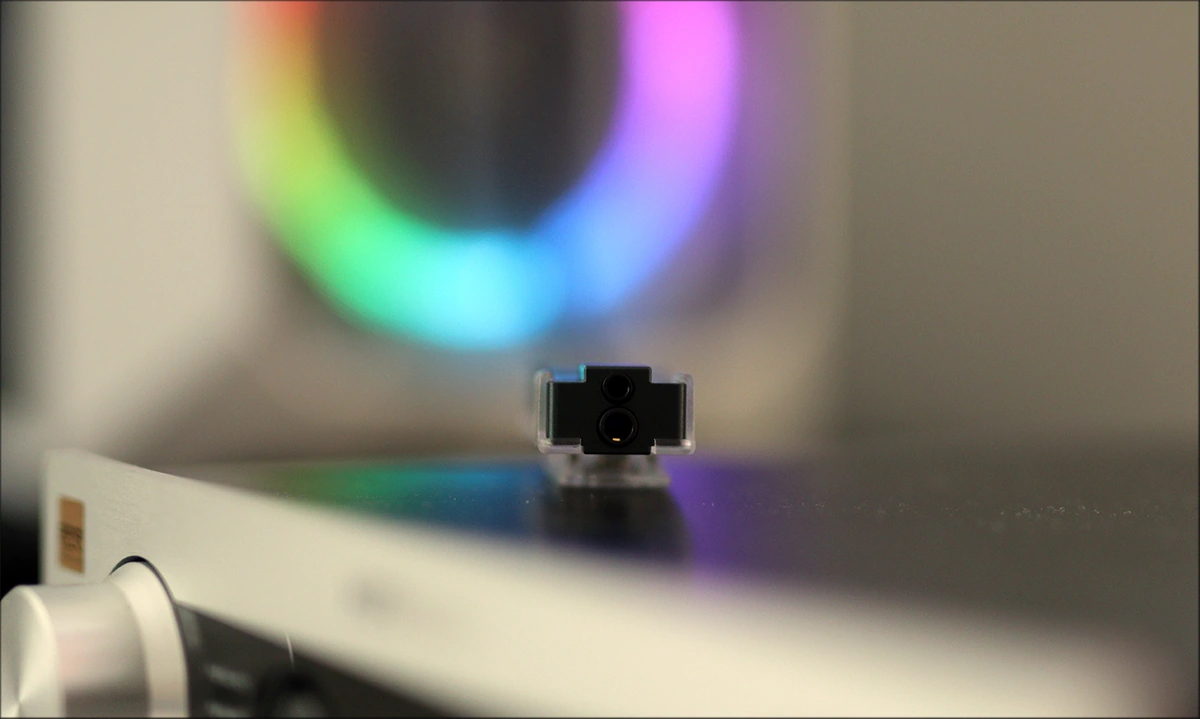 The DSD decoding ability goes as high as DSD512, which is quite nice, although there is no MQA decoding ability for S9 PRO, and you'll have to check out the new AP80 PRO-X DAP or Digital Audio Player for that.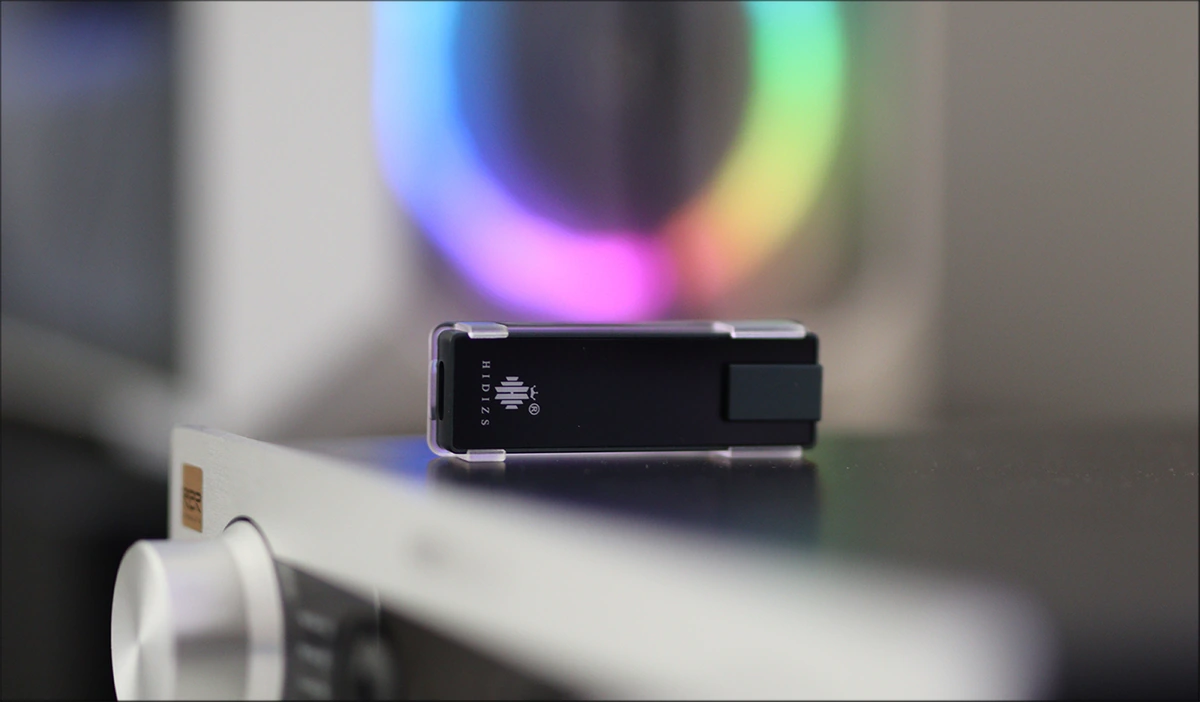 The compatibility list includes everything, Android, iOS, MAC, Windows, iPad, and I even tested most of those, S9 PRO works well with all of them. I did not notice a delay when using it as a DAC/AMP. The input is in the shape of one Type-C USB port, and the outputs are two, one 2.5mm Balanced output, and a single ended 3.5mm headphone output. There's an RGB light indicator that shows the current file rate that S9 PRO is playing. Please keep in mind that the two headphone outputs are in close proximity to each other, and I could not shove in two IEMs at the same time to test if it works that way.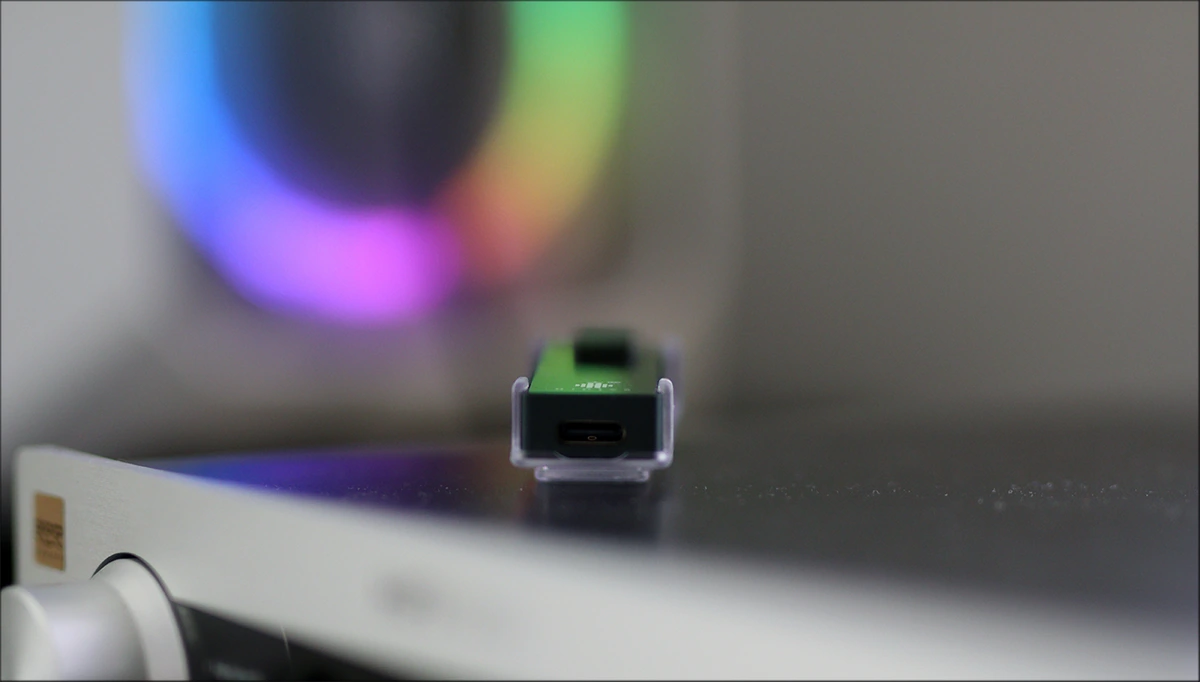 The output power is indicated to be 100mW at 32 OHMs for the single ended output, and 200mW at 32 OHMs for the 2.5mm Balanced output. There's a really short 10cm USB cable in the package to connect S9 PRO to a source. There's also a really handy plastic clip to clip it to your clothes and with the low weight, and good performance, I see it as a really useful thing. S9 PRO has just 11 grams of weight, and it is compatible with an earphone with microphone for the single ended output. The power of S9 PRO has been heavily increased from the power output of the original S9, and the channel separation as well as the THD or Total Harmonic Distortion have been improved, so the new S9 PRO is not just a rebrand or resale of the original, but an actual upgrade. 
Sound Quality
In terms of sonics, I first noticed a good amount of driving power, especially over the balanced which sports 200mW of power, but which has only the 2.5mm shape, so you'll need an adapter or IEMs / Headphones that can use it. In fact, for most IEMs, the Single Ended 100mW of power will be perfect, and it should even be enough for most headphones. To give you some idea, I've paired S9 PRO with Salnotes Dioko, Westone MACH 60, KZ AS16 PRO, and Fir Audio NE4 as far as IEMs go. It is even able to drive headphones, such as Audeze MM-500, KLH Ultimate One, Blon BL-B60, and Adam Audio Studio PRO SP-5.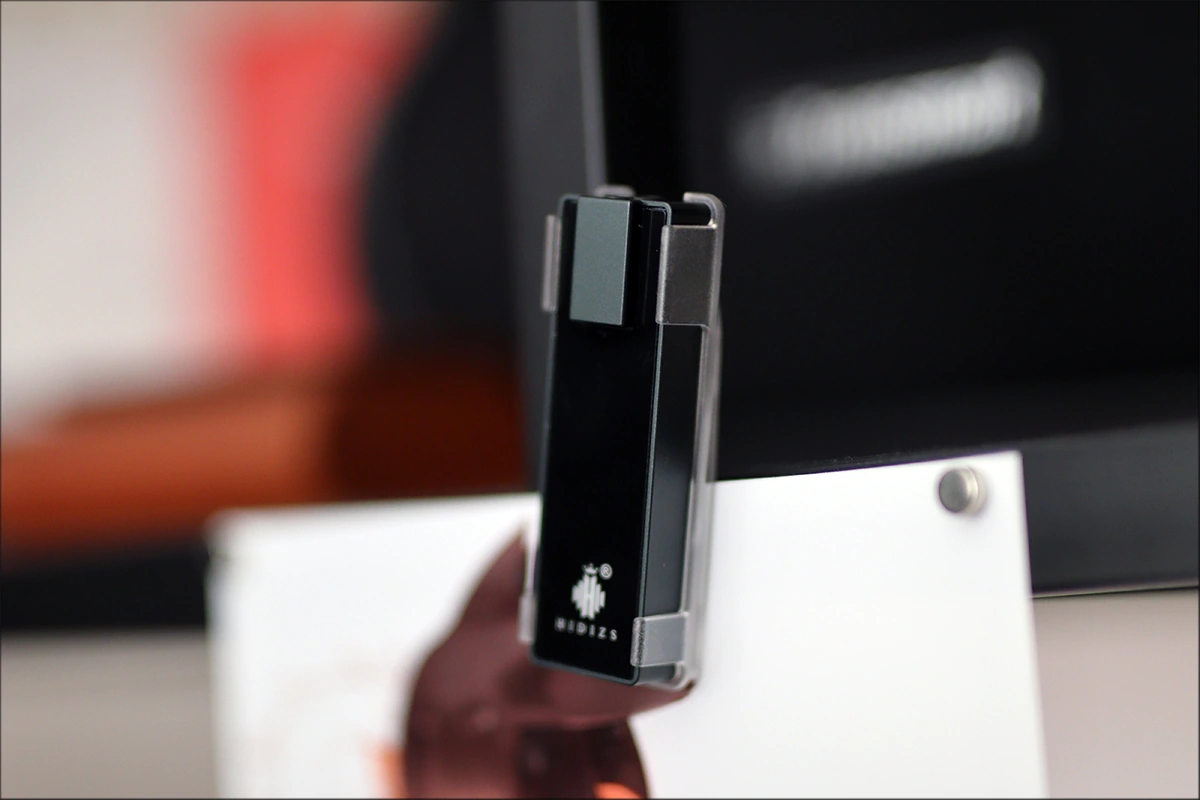 The general signature can be described as clean, detailed, with a good extension both ways, but a smooth, zero-fatigue texture, and with great detail. Given the entry-level price of S9 PRO, I'd say it performs rather well in details and in offering a clean sound.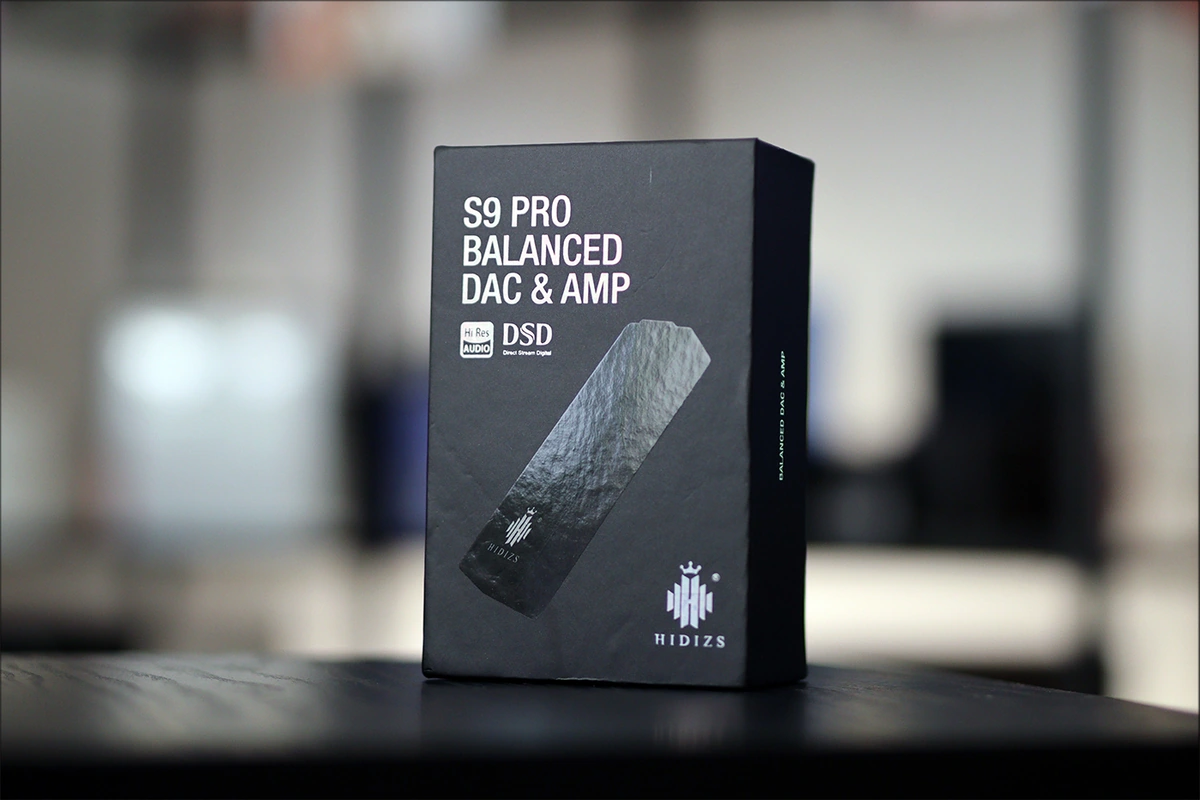 The bass is not overly enhanced, and in fact the whole signature is very similar to that of HIDIZS AP80 PRO-X, which has a really clean sound, but not a lot of extra bass. The good part when having a high driving power is that you can employ some DSP or Digital Signal Processing, like the mighty Hiby App or VLC Media Player for Android, or Foobar2000 for Windows (all of those are free to use). The bass of S9 PRO is clean, well rounded, but not a lot in amount, being rather neutral. But there's enough headroom in S9 PRO to allow for a lot of EQ'ing without fear of running into aliasing or noise / distortion.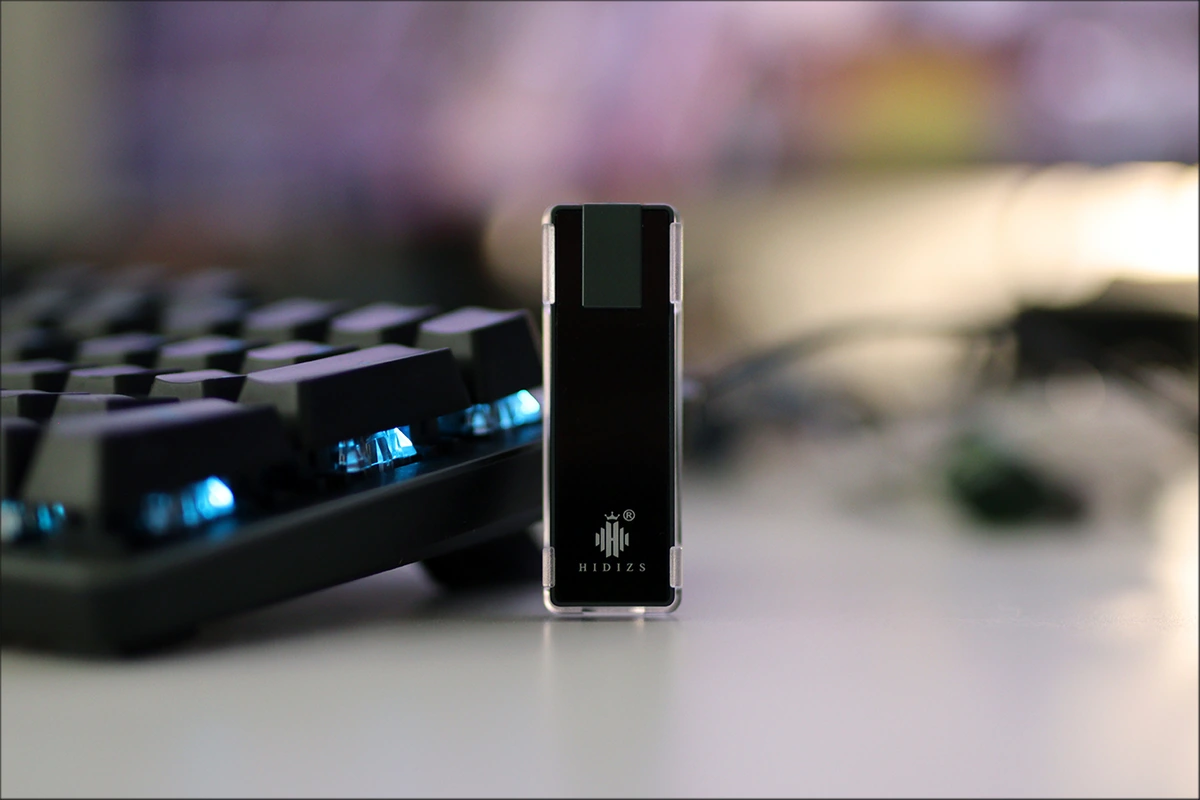 The midrange is clearly the best part of S9 PRO, it is clean, detailed and fairly fun. The soundstage is on the intimate side of things, and you can hear the artists playing around the head level of the listener, achieving a wall of sound that allows for the forward instruments to shine, and brings everything else in a forward and clean presentation. There's a good amount of detail, especially for the price point of $119 USD, and S9 PRO has a really good dynamic, and a precise instrument separation. In fact, with IEMs like Westone Mach 60, I feel as if I'm using a much better DAC/AMP, especially after eq'ing s9 PRO to add a few dBs of bass. 
We also have a clean, sparkly and airy treble as presented by S9 PRO, with a clean and airy presentation, with good sparkle, but a fatigue-free sound. Placing AP80 PRO-X side by side with S9 PRO, I feel like you're getting more detail and better driving power out of S9 PRO, but at the same time, AP80 PRO-X is a bit thicker and warmer in tuning, S9 PRO being more neutral. Still, the treble is never on my nerves, never harsh and never fatiguing, offering a pleasing overall listening experience for S9 PRO. 
With Rock, Metal, EDM and most recent music, S9 PRO is super good, it is punchy, dynamic and clean, and has a natural bass speed, with a natural decay, and a clean note presentation. It is never the warmest or the thickest, but it is never harsh or fatiguing either, going for a natural and transparent presentation, and in this price range offering it fairly well. 
Comparisons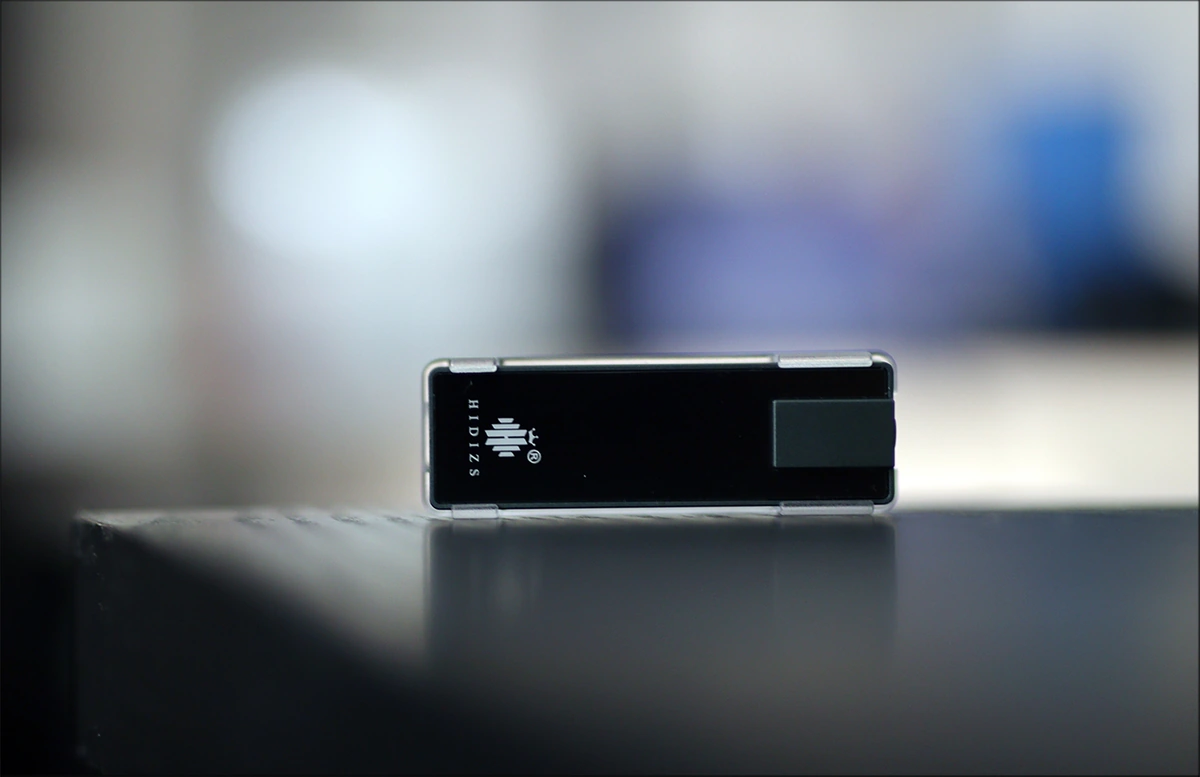 HIDIZS S9 PRO vs TempoTec Sonata HD V (119 USD vs 70 USD) – Starting with a competitor that's less pricey, it is easy to see that both have a good portability, good design and a tiny shape. There's better driving power to be had with S9 PRO, as it has better control more impact and better dynamics than Sonata HD V. this being said, Sonata HD V has more bass, more low end, and more thickness in the lows, also more sparkle and more extension in the treble, while S9 PRO has a more neutral and reference tuning. Both are great at what they do, if you have boring sounding IEMS and need something to give more of both bottom and top end, then Sonata HD V is perfect for that, while if you have something that already has a rather strong and punchy sound and want something with better resolution and detail, and something to have authority for it, S9 PRO is perfect for that. 
HIDIZS S9 PRO vs Hiby FC4 (119 USD vs 99 USD) – We have a smaller design, with more ergonomic shape, and a clip-on case included with S9 PRO, which is more portable. The overall sound is warmer, thicker and smoother as presented by FC4, and more neutral, cleaner, but with less bass and more air / treble as presented by S9 PRO. The overall soundstage is wider as presented by FC4, and more intimate, although with slightly better imaging as presented by S9 PRO. 
HIDIZS S9 PRO vs Shanling UA3 (119 USD vs 110 USD) – S9 PRO is smaller than UA3, it is more portable and more ergonomic, but it does not have buttons like UA3. The general feeling is that the sound of S9 PRO is cleaner, more neutral and has less warmth and less overall coloration. UA3, on the other hand is smoother, thicker, warmer and generally pairs better with harsh or bright sounding equipment, while S9 PRO can bring forward a bit more detail, while being more intimate, pairing better with heavy, thick or warm sounding equipment. 
Value and Conclusion
The value of S9 PRO is very strong, and if you're in a situation where you'll need to use a simple DAC/AMP connected to a smartphone and won't want to complicate the setup in any way, it is super effective, provides a clean, strong performance, and the best part, it has good resolution and detail for the money. 
At the end of the day, if you're looking for a high-performance entry-level DAC/AMP with good performance, good support from the company, good availability, and with a strong, clean performance, along with a good driving power for IEMs and most portable headphones, HIDIZS S9 PRO Balanced is a great option and an opportunity to enjoy music today. 
Product Link
You can grab one from www.amazon.com here: https://amzn.to/3iE06zf
If you're in the UK, you can grab one from www.amazon.co.uk here: https://amzn.to/3Y2mHWy
And if you're from Europe, you can grab one from www.amazon.de here: https://amzn.to/3P77TC3
---
---
--- Please remember to stay safe, and always have fun while listening to music!---
 - If you have a dime to spare, and donate, to help us with electricity and work expenses, it would make my day much brighter, as it would help me improve things around the website and increase the frequency of my posts - 
---
Full Playlist used for this review
We listened to more songs than those named in this playlist, but those are excellent for identifying a sonic signature.  PRaT, Texturization, Detail, Resolution, Dynamics, Impact, and overall tonality are all revealed by those songs. We recommend trying most of the songs from this playlist, especially if you're searching for new music!
https://www.youtube.com/playlist?list=PL_cjBXGmwSHSdGcwuc_bKbBDGHL4QvYBu
--- Contact Us ---






---
---