HIFIMAN Arya Stealth Magnet Headphones – Exceedingly Musical
You're never too young nor too old to know about the truth of Arya, or the ":Noble One:". Today's headphone is a rework of the good old trusty Arya that I reviewed a while ago, and today's 2021 version has the new Stealth Magnets technology from HIFIMAN, and is priced at 1600 USD, the same as the original. This means that it will be compared to the original HIFIMAN Arya (1600 USD), Kennerton Thror (3000 USD), Rosson RAD-0 (2600 USD) and Spirit Torino SuperLeggera (2000 USD). The main pairings will be with Cyrus One Cast (2000 USD), Violectric HPA V340 (2000 USD), and Audio Analogue AAdac (4000 USD).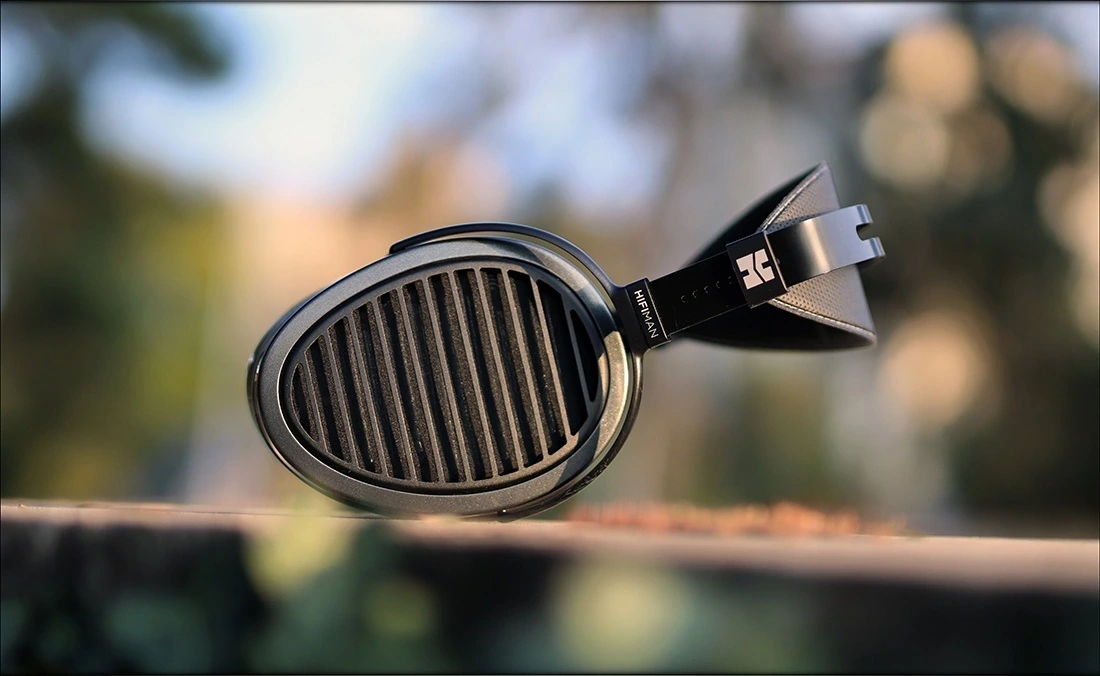 Introduction
Some headphones are designed to be perfect, some headphones are mastered in time, and some headphones are simply noble and survive the test of time, and make it to many music lover's ears with zero hassle. HIFIMAN Arya is a little bit of all, and the new Stealth Magnet design has been refined from the previous Arya, and with the extra magical design from HIFIMAN is now to upgrade your listening experience. They are made not just for those who know the previous Arya, but also for those looking for the ultimate headphones they can get for the money of 1600 USD, and if you're looking for really wide soundstage, extraordinary dynamics, and exceedingly musical, then Arya is surely going to be worth a look.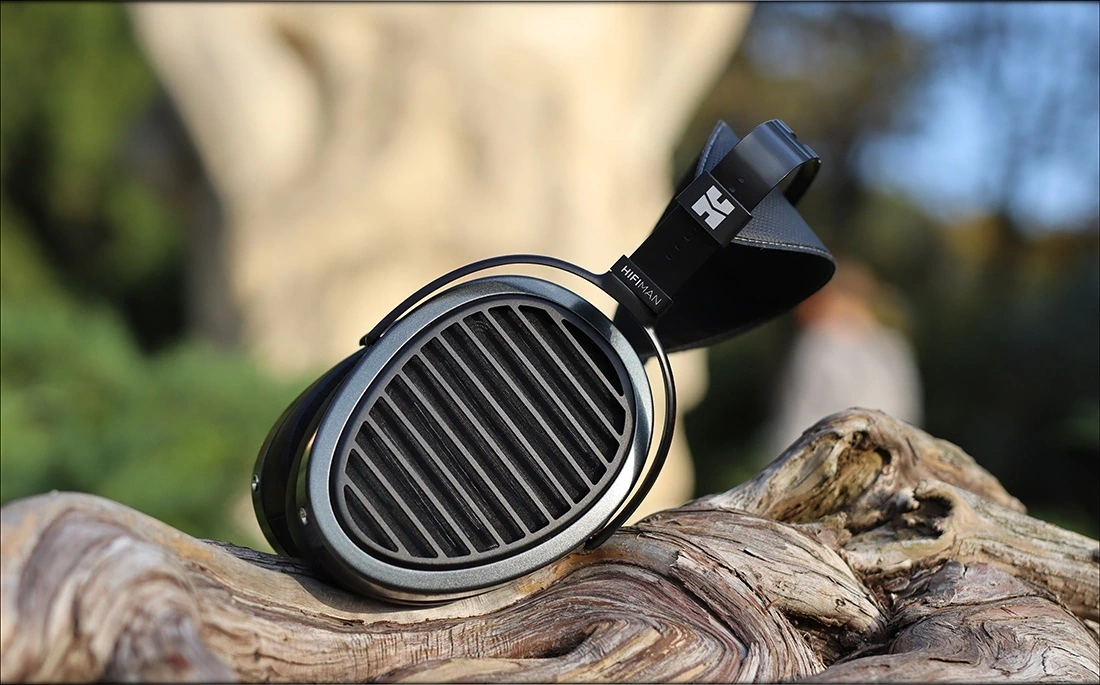 HIFIMAN is a large company from China, and they are one of those unique companies with personality, excellent warranty and customer support policy. Despite there being old and well established companies like Sennheiser, Beyerdynamic, Denon, FiiO who are unable to offer proper customer support if you purchase their products directly from them (you need to get them locally for support), there are also companies like HIFIMAN who love to be there for you. There have been some times in the past when warranty was slightly complicated for HIFIMAN too, but as they grew, they can now offer the level of support expected when purchasing a high-end flagship headphone. If you ever happen to reach a point where you will need warranty, you will be directed to sending the headphone to an easily reachable address, and you will receive a replacement really quickly, the turnaround time for most clients having been about 2-4 weeks so far, for all continents, including  
It should be noted that I have absolutely no affiliation with HIFIMAN, I am not receiving any incentive for this review or to sweeten things out. I'd like to thank HIFIMAN for providing the sample for this review. Every opinion expressed is mine and I stand by it. The purpose of this review is to help those interested in HIFIMAN Arya Stealth Magnetic Version find their next music companion. 
Product Link
You can grab one from www.amazon.com here: https://amzn.to/2YXVV7I
If you're in the UK, you can grab one from www.amazon.co.uk here: https://amzn.to/3jilxTY
And if you're from Europe, you can grab one from www.amazon.de here: https://amzn.to/3n61x8m
Packaging
First things first, let's get the packaging out of the way: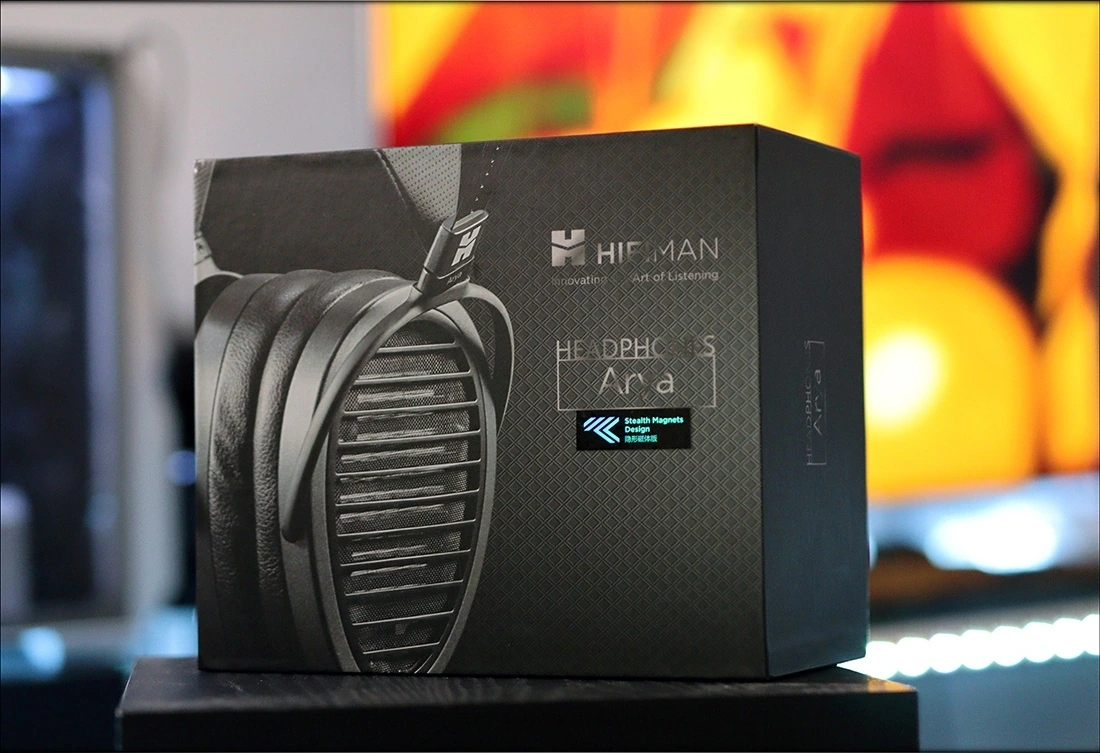 You can change the inside of a headphone , you can redesign their entire substance and make, but you can't change the outer package, and the new Arya comes in pretty much exactly the same package as the older variant. HIFIMAN seems to be using slightly higher quality cloth on the inside of the box, and they always improve the cables, and the papers included with their headphones, but for the most part, the new Arya looks and feels exactly like the original.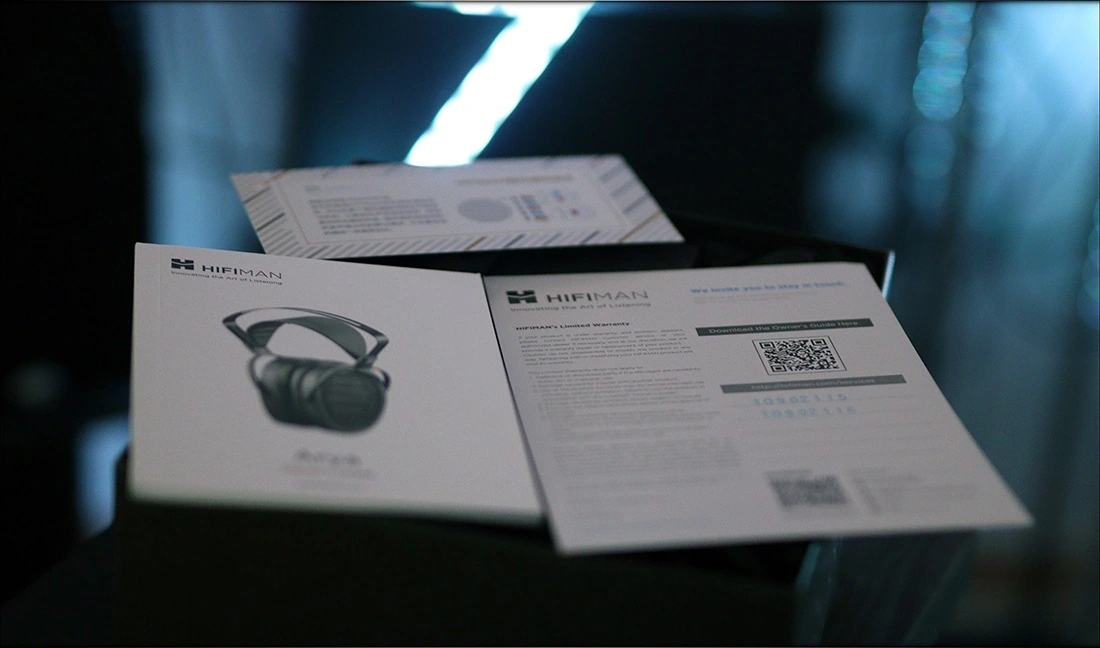 The package includes the headphones, their cables, and the paperwork. Everything is seated nicely in a foam cutout that's covered in a soft silky textile material that further protects the headphones from scratches and damage during transport. 
Build Quality/Aesthetics/Fit/Comfort
I have the feeling that a huge factor in HIFIMAN developing their new magnets and drivers is the development of new CPU technology, because we're now looking at and working with magnets at sub-micron sizes, while the driver membrane is nanometers in size. This means that it is really really small, and this helps a lot with the driver's speed and control. It is much easier to move a driver that's huge and light, than it is to move a larger mass. This is also part of the reason why all companies are seeking the ultimate thinnest, lightest driver with the strongest, yet smallest and most controlled magnets possible. It is all for the sound.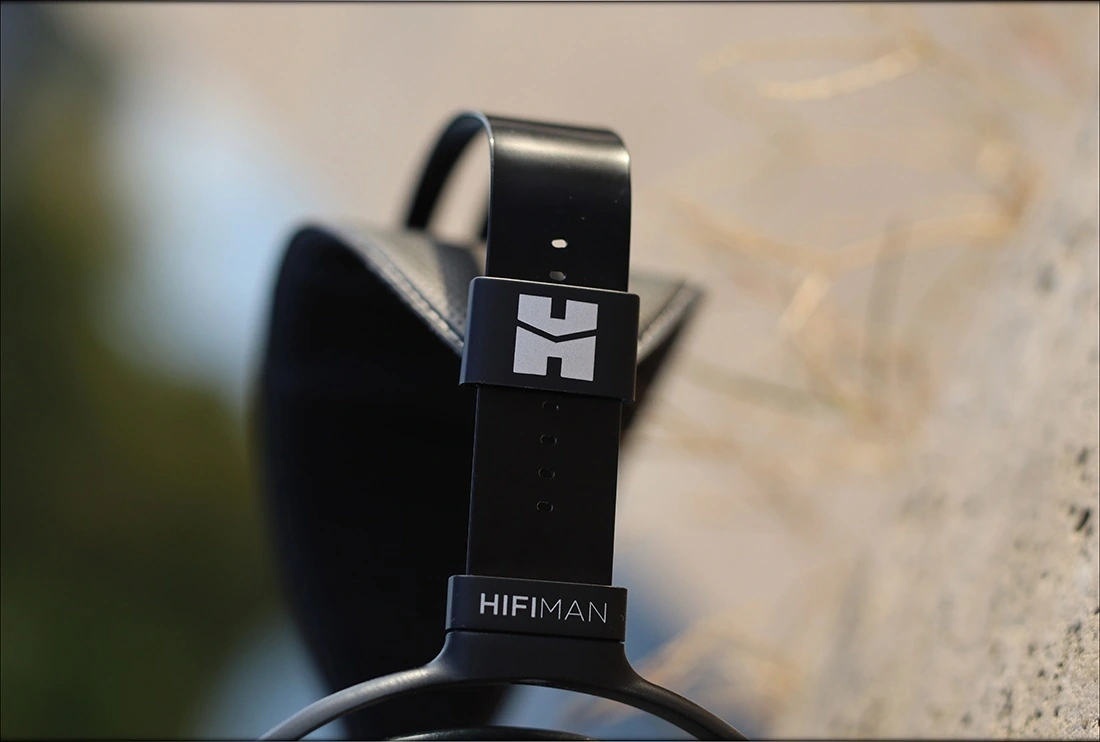 Looking at the technical specifications of Arya, they have a medium impedance of 32 OHMs, and they also have a really low SPL of 94dB, basically needing a lot of power to function well. There are many entry-level DAC/AMPs that can power them, but I would recommend something high-end or at least potent and powerful to be able to control and create some real detail and punch with Arya.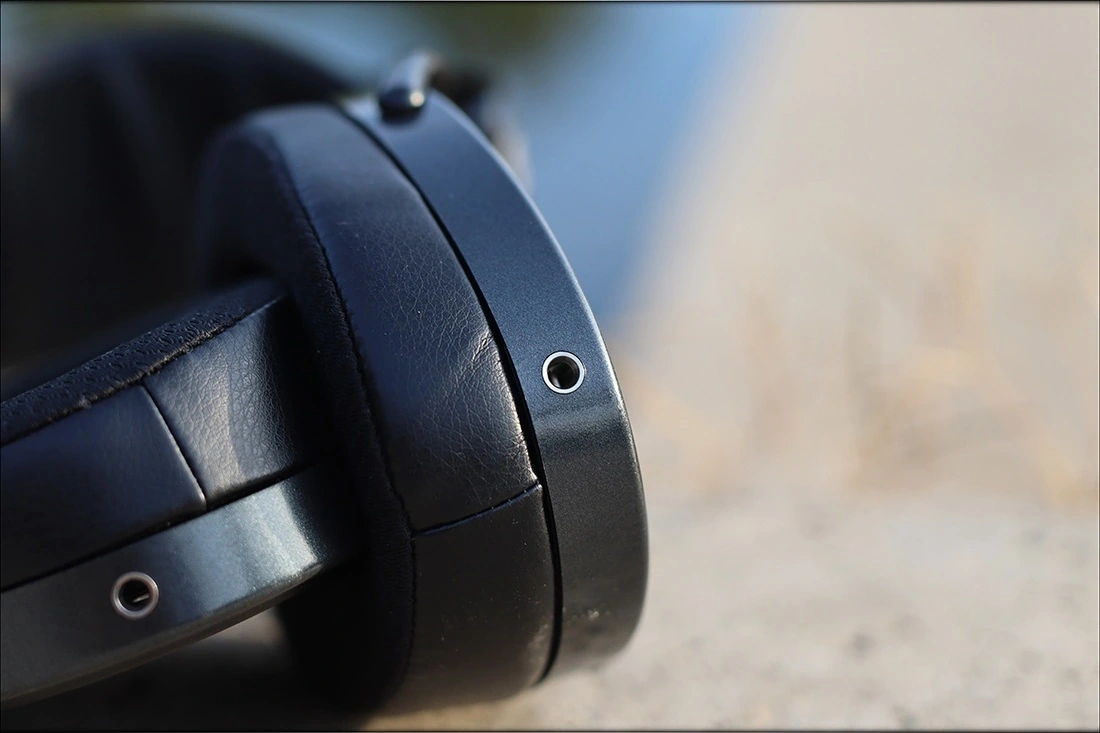 Arya in the new variant is one of the lightest flagship planar magnetic headphones, at 430 grams, and this helps build one of the best comforts out there. They're more comfortable than Sennheiser HD800S on my ears, they have a medium clamping force, but are adjustable enough to fit any head shape and size. The headband mechanism is much tighter and feels better and more resistant to wear than the original Arya. Just like Audeze did with their LCD-XC series, HIFIMAN also made many small improvements to the quality of individual components of their headphones throughout time, and this included slightly better cables, better headbands, better earpads, they are mastering and refining the headphones for us with every chance their have. In most industries out there, when a producer makes this, they either ask for more money for the same product, or at most removes features. But HIFIMAN is actually striving to give us better products for the same price, and they did not increase the price of Arya with the release of the new Stealth Magnetic model, which is really nice, since Arya was one of the most competitively priced flagships out there already.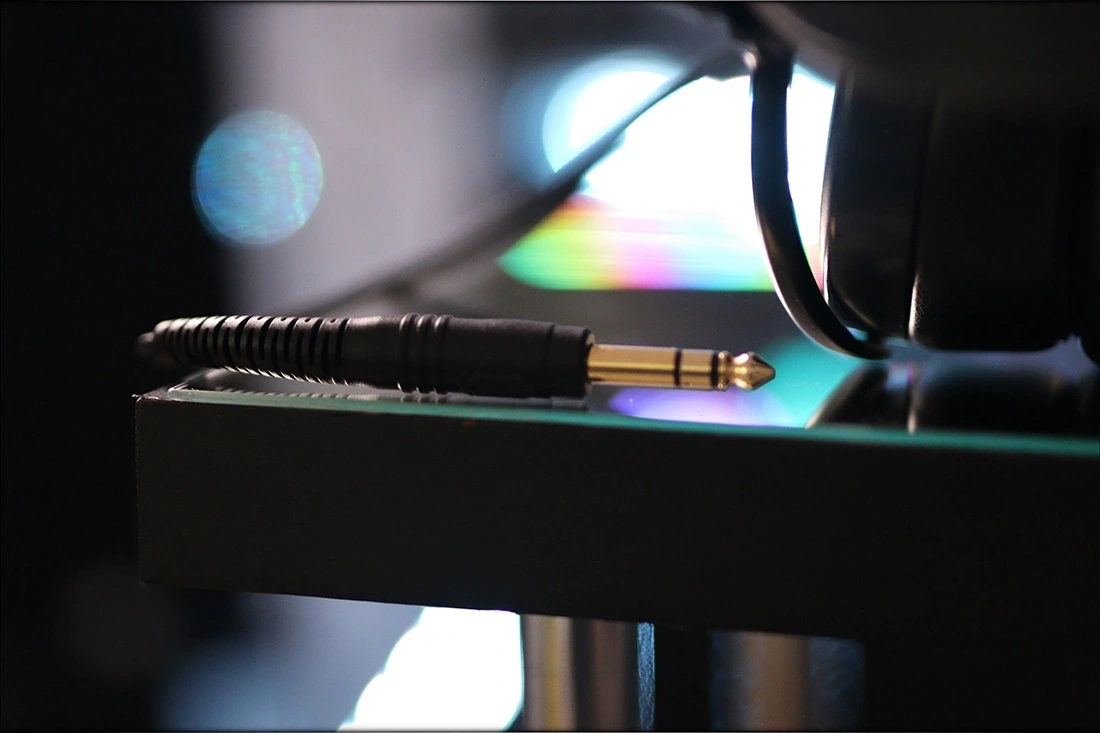 There is no microphonic noise to be heard while wearing HIFIMAN Arya, and they are fully open back, there is no serious isolation to be had, and they leak a lot, but this is for the sake of their sonics, and as we'll be exploring below, it is worth the effort. You should keep in mind and remember that Arya Stealth Magnet is really comfortable, they come with great cables, and they always feel like a proper flagship, although a simpler and more elegant one, than most competition that goes for headphones with more character, at the cost of them being heavier, less practical, more expensive, or all of the above. Hifiman cares not only about being sleek, ergonomic, but also affordable and invested the entire budget in the sonics, leaving the looks similar to the original Arya, which in my humble opinion were fairly good looking too. 
Sound Quality
Sometimes even I don't fully understand how the time goes, and looking at audiophile-heaven I realised that to date I have written over 320 Reviews, so you could assume that I've heard everything there is under the sun, good and bad. HIFIMAN Arya, the original headphone is still at the top 3 headphones I recommend as far as flagships go, and the new one starts even better, from the start. I've paired them with many sources, and experimented a lot, but the source I used the most, by far, is Cyrus One Cast. This is because I have to review it now, so it is on my desk, but it also has the perfect blend of detail, clarity and dynamics. You need a good desktop piece for Arya Stealth, and you're best if you're using something that's dynamic and with good sub-bass control. 
The overall signature of Arya is simply alive. They are the most live sounding headphones I ever heard in my entire life, beating even the original Arya, and they have a superb extension from the lowest sub-bass note, all the way to their treble. With a humongous soundstage width and depth, outstanding instrument separation and ultimate dynamics, Arya Stealth simply sounds like I'm not wearing headphones. Going back to pretty much anything else makes me hear that "headphone" sound that many speaker lovers avoid. Arya Stealth is the perfect headphone for a Hifi fan that doesn't want to make the transition to portables, and HIFIMAN is a good name for the company creating such a headphone. Arya is the headphone that imposes itself the least on the music that's being played, basically being the most transparent headphone I can think of, with the least colored character.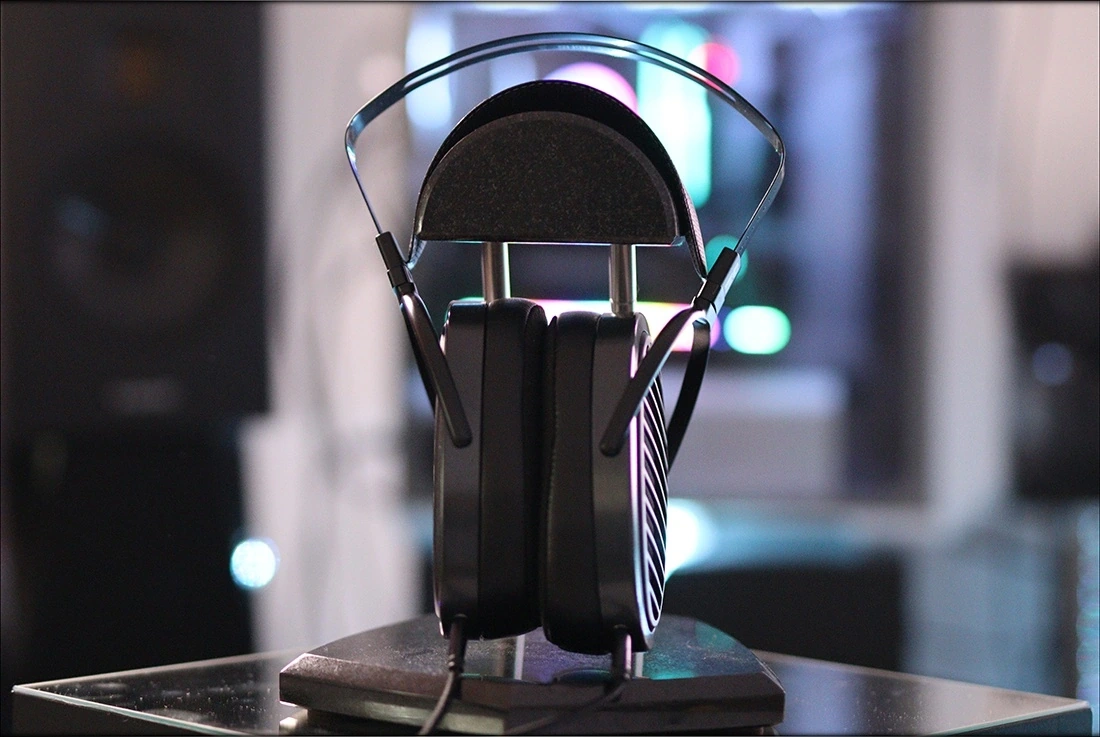 While the bass of Arya was interesting, Arya Stealth seems to have increased the sub-bass extension, as well as sub-bass quantity and overall bass quality as well. From the lowest note, Arya Stealth is natural, they have a full bass presentation, tons of impact and a natural texture to the bass. This means that if you're listening to rap and metal, you have hard hitting bass, while if you're listening to some smooth trance and psy trance, you have a really smooth and fluid bass presentation. 
Arya imposes itself very little and can play and render bass that's as varied as there are songs and recording techniques in the whole world. Most headphones have a character that you'll hear with every song, being that really smooth or hard hitting, Arya being natural and balanced, capable of presenting songs as they are. Testing Arya with songs like ZZ Top – She's Just Killing Me, the bass line is really smooth and full, while the voices are forward, and the guitars are really musical. There's a whole lotta space between instruments, and everything is really well defined, with Arya Stealth being able to reveal the nuance of the song imposing themselves very little.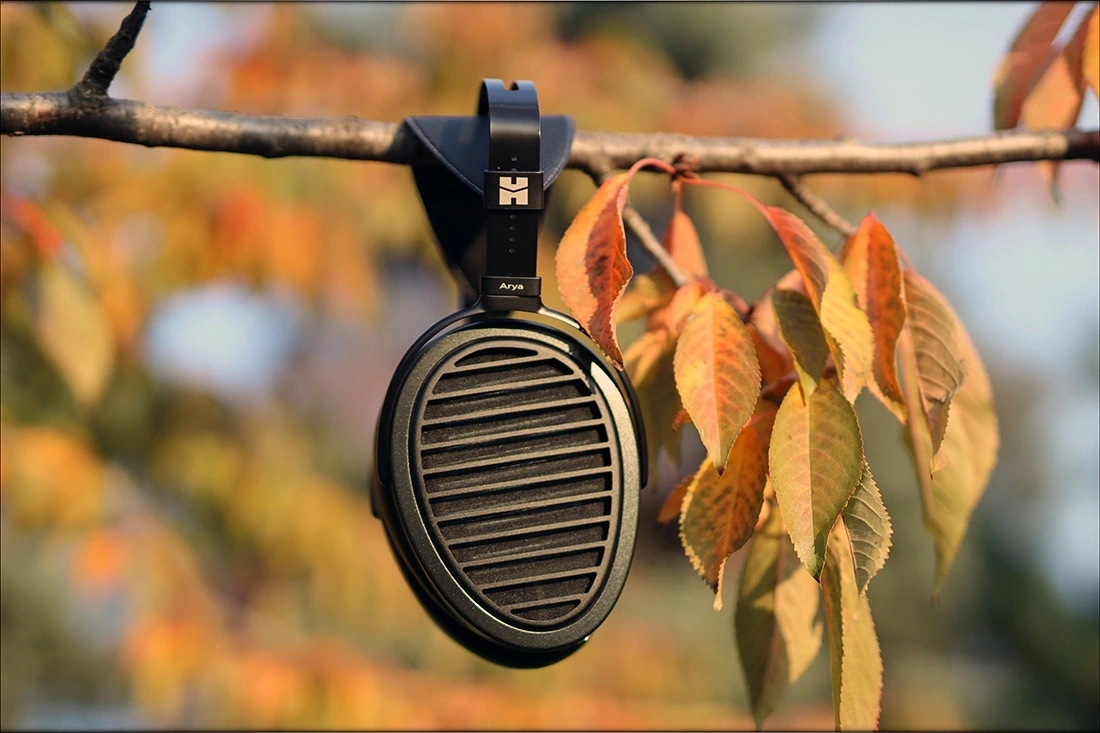 Arya Stealth has a midrange that's really open. I can't emphasize this enough, but if you thought that HD800S is wide, Arya will surprise you by having an even better width, but with an actual natural tonality, better instrument separation, and a better imaging too. The tonality of Arya is ever so slightly warm, which helps them stay musical with pretty much any music style. They have a smooth texture throughout their sound, so no grain to be heard with anything, and what's even more, they have detail and micro detail that's better than the original Arya and closer to He6SE. The tonality has a little attenuation in the upper midrange / lower treble, which is fairly different from the peak that most headphones have, so Arya is really fatigue-free.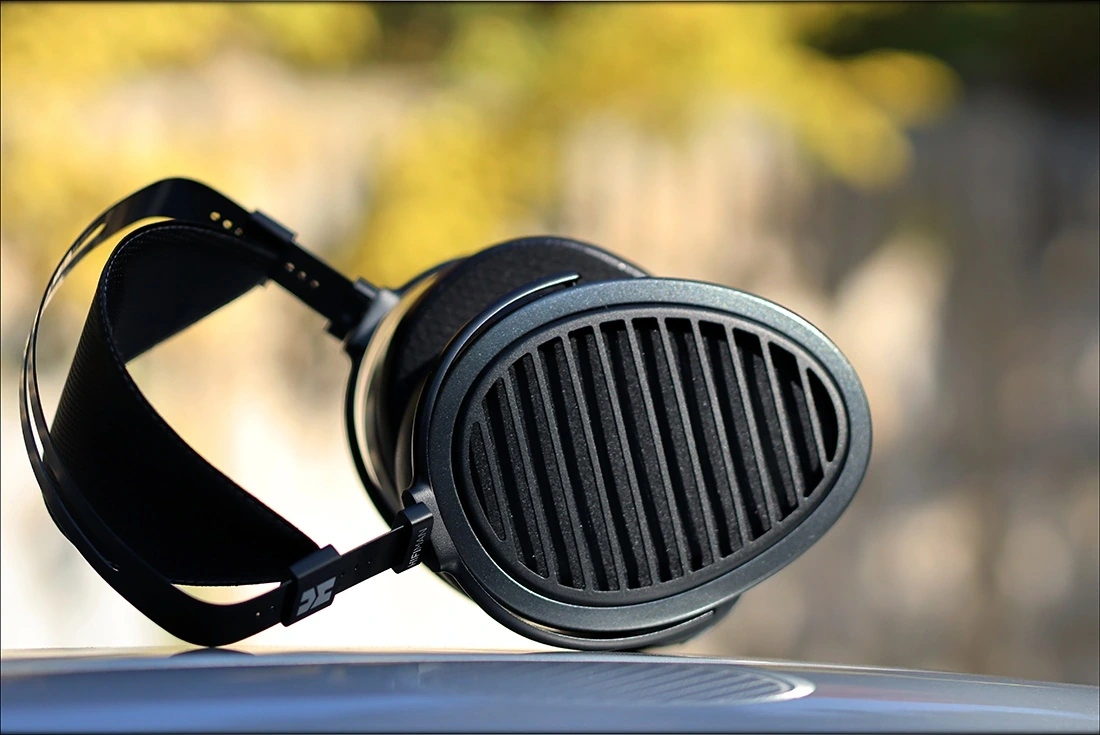 The treble is alive, sparkly and has extended life support. It is not gently rolled off nor lost in the equation, but rather Arya extends the top end all the way to the sky, with air, true sparkle and tons of energy. This is important because the treble texture is fairly smooth, so Arya is free of harshness or grain, but has an excellent amount of sparkle to accompany the lively midrange and deep bass. If you're looking to hear every cymbal hit in Infant Annihilator's music, or Metallica, or System Of A Dawn, Arya Stealth is perfect. I noticed this being really delight too for bands like Vinci Vici, or Ritmo in songs like The War Against The Machines, where symbols can easily be heard, and if you close your eyes, Arya Stealth can transport you in a psychedelic landscape of action and instruments, even better than any drug known to man. 
Comparisons 
I picked a few important competitors to compare Arya Stealth Magnet to, including the original Arya, SuperLeggera, Thror and RAD-0. There are so many awesome headphones on the market right now that I simply can't wait to hear even more and review even more, but for now, if you're curious for me to do more comparisons, I can extend today's review. I just figured that this selection should answer most questions while keeping the review a decent size and easy to read.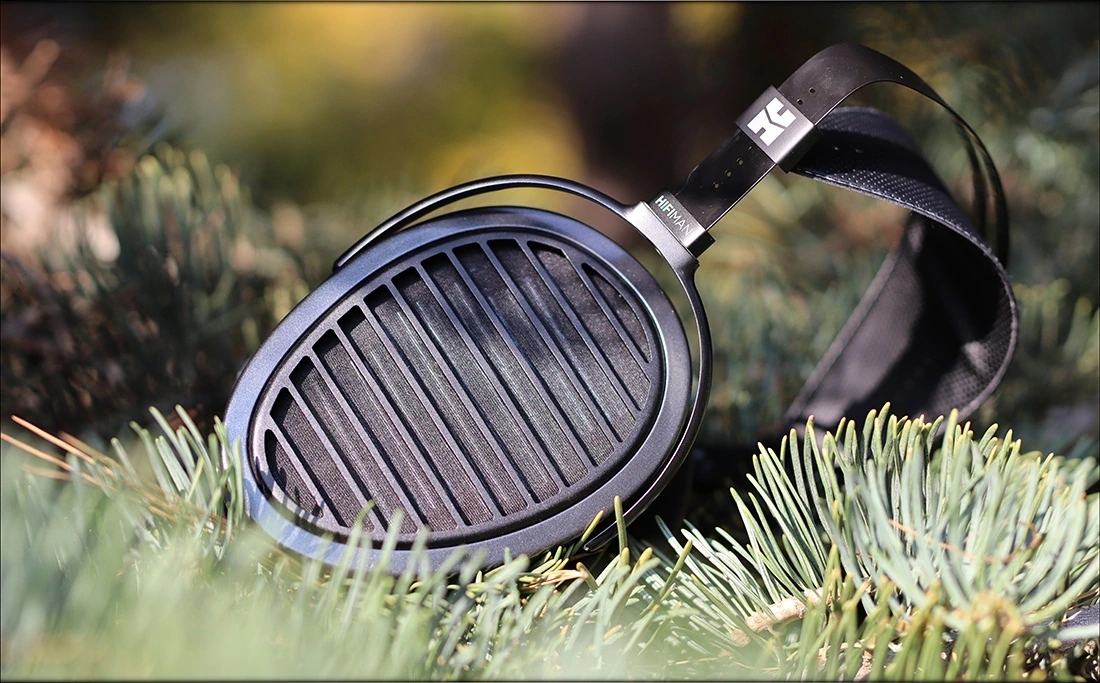 HIFIMAN Arya Stealth Magnet vs Spirit Torino SuperLeggera (1600 USD vs 2000 USD) – Spirit is a company that hand makes their headphones, and I'm fairly sure that Arya is not hand made, but the end product is more important than the process used to obtain it. SuperLeggera feels better built, with metal, leather and a beautiful design, where Arya Stealth looks stealthier, with a more elegant take. The overall signature is warmer, more focused and warmer on Super Leggera. Arya sounds more open, wider, has more space between instruments, and has more sub-bass extension. 
HIFIMAN Arya Stealth Magnet vs Kennerton Thror (1600 USD vs 3000 USD) – While you could say that the build quality on Thror is a bit better, due to including metal and wood, Arya Stealth is much lighter, has larger earpads and is more comfortable than Thror. Thror has a lot of sparkle in the treble, but they sound bright, where Arya has a more balanced and natural tuning. The bass and sub-bass extension is better on Arya Stealth who sounds more natural and is more impactful. Thror is as dynamic as Arya, but Arya has a much larger, wider, deeper and better defined soundstage. The instrument separation and imaging is better on Arya too, making Arya more balanced as an overall experience. Thror sounds crystalline, it is clearer, but Arya is more detailed, wider, more airy and more alive, more live in their signature. I'm slightly sensitive to having too little bass, so I can recommend Arya Stealth more than Thror, based on their tonal balance that includes more bass, that's deeper and more rounded too. 
HIFIMAN Arya Stealth Magnet vs Rosson RAD-0 (1600 USD vs 2200 USD) – Rosson RAD-0 is heavier and has smaller earpads, so the comfort is better on Arya Stealth. The overall build is a bit more solid on Rosson RAD-0 that has tons of metal and resin in their build. RAD-0 is far easier to drive and will sound good even driven out of a smartphone. The overall tuning is far thicker, darker, smoother and more intimate on Rosson RAD-0. RAD-0 sounds more focused, they sound really impactful and have a lot of sub-bass, the bass is delish, and the overall detail is still amazing. Arya Stealth sounds far more airy, with more space in their sound, are more dynamic, more clean, open, and have less bass relative to midrange and treble. Arya Stealth makes me want to listen to my entire collection of music all over again, while Rosson RAD-0 is a headphone I'd put on for some metal, to rock on to, Arya makes me appreciate all music, including metal and rock, even more for the refinement. Rosson RAD-0 sounds closer to a dark and thick studio sound, Arya sounds open and live. 
HIFIMAN Arya Stealth Magnet vs HIFIMAN Arya Original (1600 USD vs 1600 USD) – This is probably the most important comparison, the question that's on everyone's mind. I feel like the overall headband system and reliability of the build have been improved in the new stealth variant. The comfort is still the same. The overall sound has more strength, with more punch in the sub-bass, more sparkle in the treble, or at least better extension. I love the overall dynamics of both, but the new Stealth seems more dynamic, and also more detailed. This is not to say that the original Arya was a slouch, it is in the top 3 headphones I recommend to everyone when they're looking for a flagship with a wide soundstage. The new Stealth version seems easier to drive and control, not necessarily to get loud, but they tend to sound amazing with a wider range of sources. 
Pairings
The main pairings for the Arya Stealth will be with Cyrus One Cast (2000 USD), Violectric HPA V340 (2000 USD), and Audio Analogue AAdac (4000 USD). There are many awesome amplifiers and DAC/AMP setups that you could use for powering the Arya Stealth, like the Mytek Brooklyn DAC+, M2 Tech Young DAC, Feliks Euforia, and Audio-GD Master 19. This being said, I wouldn't recommend powering Arya Stealth from a portable, the sound tends to be underwhelming compared to their sound powered by desktop devices, even if the portable is high end, as long as you're not using balanced cables. If you are using balanced cables, a portable one should do well too.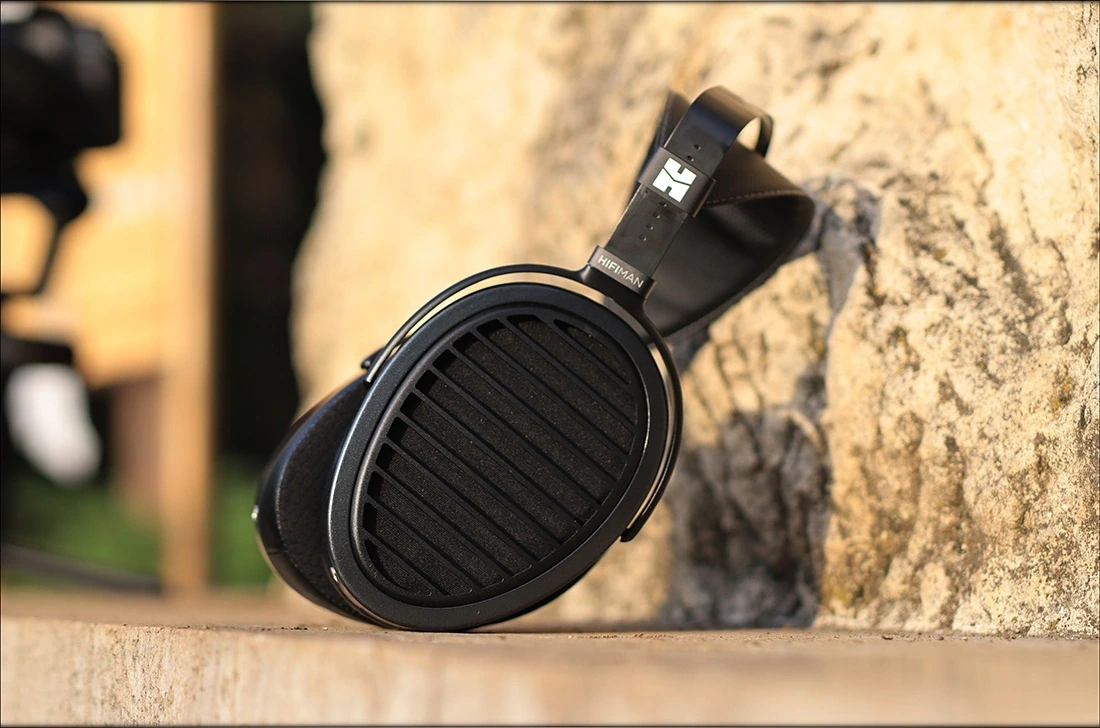 HIFIMAN Arya Stealth + AudioAnalogue AAdac (1600 USD + 4000 USD) – AAdac is the best way to experience the largest soundstage and best dynamics from Arya Stealth at the same time. The pairing has less bass punch, but more air and width to the sound than most pairings out there, transforming Arya Stealth in a way that you never feel you're wearing them, sonically. They are simply open. More open than my current set of speakers, which are already pretty high end. You could further EQ Arya Stealth using something like Smyth A16, the DSP processor, but if you're not a fan of complex software solutions, AAdac is the raw hardware thing that should get the sound going. 
HIFIMAN Arya Stealth + Violectric HPA V340 (1600 USD + 2000 USD) – HPA V340 unlocks the full dynamic of Arya Stealth, but it does something else as well, it provides them with a warmer, thicker sound that's actually welcome if you wanted them to be a bit more corpulent. The overall treble is also a bit smoother, and relaxed, but it takes some edge away, making Arya Stealth less aggressive, and they weren't too aggro to begin with.  
HIFIMAN Arya Stealth + Cyrus One Cast (1600 USD + 2000 USD) – You're never safe from the laziness of humanity, or rather their efficiency. Since I have to make a full review on the Cyrus One Cast, I figured there's no better DAC/AMP to use with Arya Stealth, especially as this one was already on my desk, so I was surprised when the pairing worked out really well. The sound has tons of detail, a huge soundstage, excellent control in the sub-bass with lots of impact, and no distortion at extremely high volumes. If there's any downside to this pairing, the dynamics are slightly better on other amplifiers, even if using Cyrus One Cast as the DAC. 
Value and conclusion
HIFIMAN has always been a go-to company for excellent value, outstanding sonics and focus on music above all else. This means that some sacrifices were made in the design department in the past, but after having seen so many headphones and IEMs I started to understand that the looks of Arya are actually among the cooler headphones, unless you're a Star Wars fan and look at the HD800S aesthetics. Arya Stealth actually provides better value than most flagships also because HIFIMAN did not increase the price with the upgrade in technology and improvements in the reliability of the headphone, basically offering us more for the same money.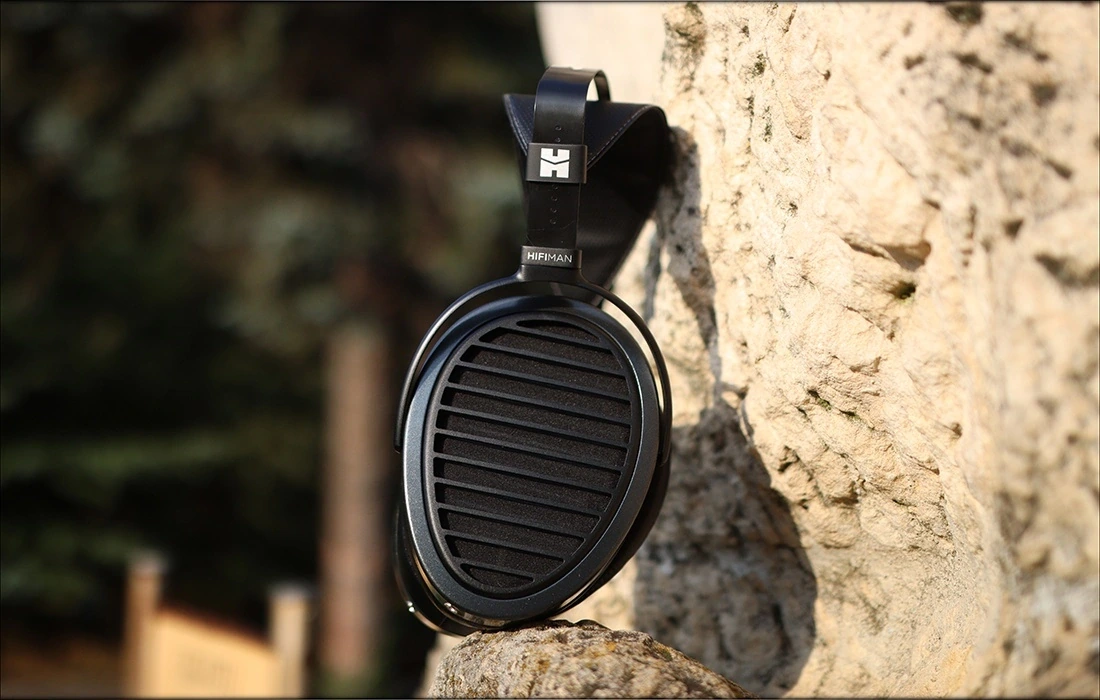 The overall package is good, doesn't include a lot of extras, but if you're after high quality cables, you probably know where to get some, and if you're looking for replacement earpads, you're not likely to need them any time soon. I've been using Arya Stealth for a few weeks now and I can see absolutely no damage done to the pads, and even the original Arya is in top shape after years of usage.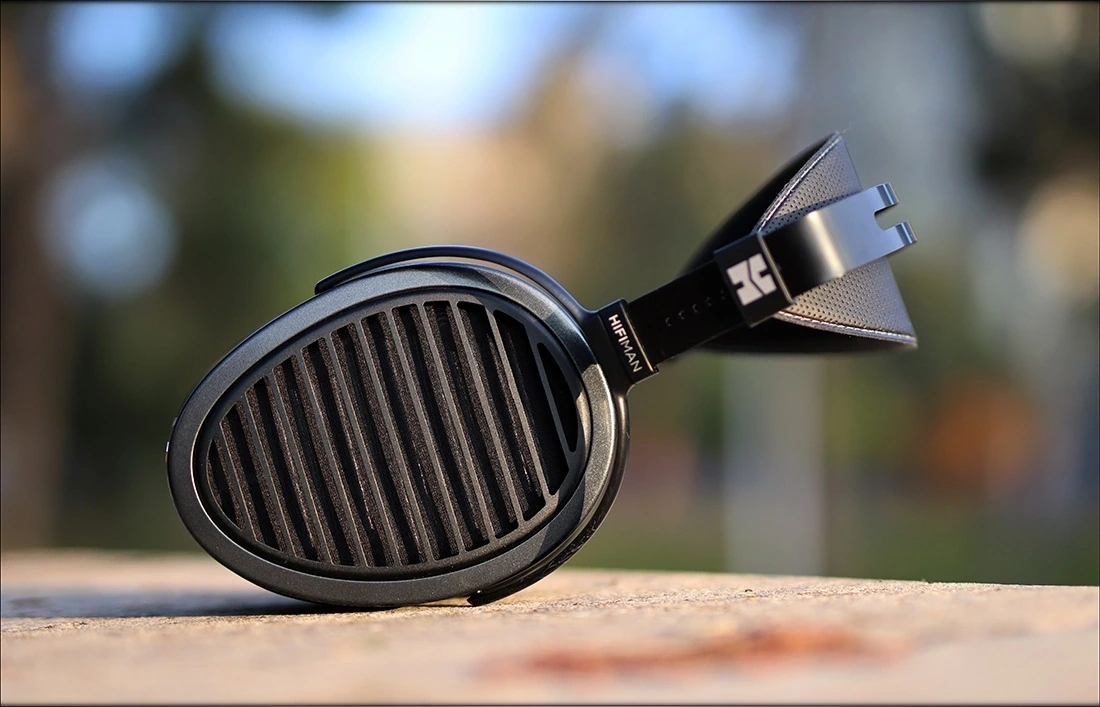 At the end of the day, we're all here for the sonics, and man can Arya Stealth sing. I am going to add it right away to the Audiophile-Heaven's Hall Of Fame for the excellent sonics, utmost revealing ability, humongous soundstage, and the overall refinement / detail. The best part is that the sound improved upon an already excellent Arya and the Stealth version is now what I am willing to call the most balanced, best tuned Arya to date. 
At the end of the day, if you enjoy a wide soundstage, a really comfortable headphone, with tons of detail and a really balanced-natural sound, and if you have the means to drive it, HIFIMAN's Arya Stealth is the best I can recommend right now, and fit to be a successor to the highly acclaimed Arya. 
Product Link
You can grab one from www.amazon.com here: https://amzn.to/2YXVV7I
If you're in the UK, you can grab one from www.amazon.co.uk here: https://amzn.to/3jilxTY
And if you're from Europe, you can grab one from www.amazon.de here: https://amzn.to/3n61x8m
---
---
--- Please remember to stay safe, and always have fun while listening to music!---
 - If you have a dime to spare, and donate, to help us with electricity and work expenses, it would make my day much brighter, as it would help me improve things around the website and increase the frequency of my posts - 
---
Full Playlist used for this review
We listened to more songs than those named in this playlist, but those are excellent for identifying a sonic signature.  PRaT, Texturization, Detail, Resolution, Dynamics, Impact, and overall tonality are all revealed by those songs. We recommend trying most of the songs from this playlist, especially if you're searching for new music!
https://www.youtube.com/playlist?list=PL_cjBXGmwSHSdGcwuc_bKbBDGHL4QvYBu
--- Contact Us ---






---
---