Shanling UA5 DAC – AMP – Dongle – Spin The Wheel For More Power
Shanling Ua5 is a 211 USD DAC / AMP with a Dual DAC chipset, Balanced Headphone Output, a tiny OLED Display, and will be compared to other high-quality DAC/AMPs, including Lotoo PAW S2 (279 USD), Questyle M15 (250 USD), Khadas Tone2 PRO (250 USD), and iFi Audio hip-dac2 (190 USD).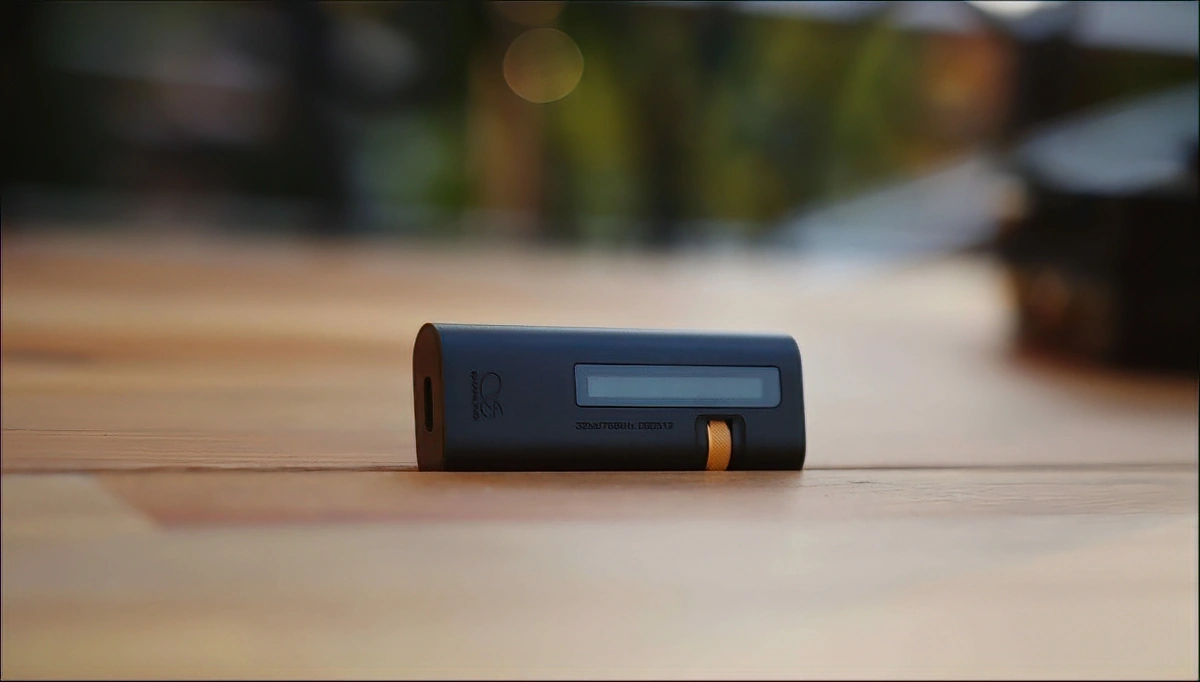 Introduction
Shanling has been doing more and more efforts to improve their entry-level line of products, and UA5 fits right in the upper entry-level and lower midrange, given its price point of 211 USD, and sleek design. You can purchase Shanling products from your favorite shops, including Linsoul and Amazon, and I generally recommend using Amazon for the best return windows, fastest support and best overall experience. Most shops will have a similar quality, but Amazon has some extra layers of protection, plus it is usually Linsoul who's supplying audio products from China there. Shanling in particular makes an exception, as they opened their own Amazon shop and are now selling their own products directly on amazon, being the first Chinese company to fully and straightforward recommend Amazon as the official place to get their products officially. If at any given moment the links in the review do not work properly, it means it has run out and they will link to it again once it is back in stock. 
It should be noted that I have absolutely no affiliation with Shanling or Amazon. I'd like to thank Shanling for providing the sample for this review. This review reflects my personal experience with the Shanling UA5 DAC AMP. Every opinion expressed is mine and I stand by it. The purpose of this review is to help those interested in the Shanling UA5 DAC / AMP find their next music companion. 
Product Link
You can grab one from www.amazon.com here: https://amzn.to/3Z9q7qZ
If you're in the UK, you can grab one from www.amazon.co.uk here: https://amzn.to/3Cr77uy
And if you're from Europe, you can grab one from www.amazon.de here: https://amzn.to/3Zdzo1q
Build Quality/Aesthetics/Features
The build quality of the UA5 is rather simple, as this is a basic DAC AMP with a tiny design, and looks / feels like most of its own competition. Ua5 has a Monochromatic 1.44 Inch thin but long OLED display (which we were unable to catch fully on in the photos), which you use basically with the wheel which can be pressed both long and short. You basically don't need a smartphone or an app to fully configure UA5, which I like, because I really dislike those extra apps devices need to take full advantage of them. 
The volume wheel is a digital controller with click steps, and not an analogic volume wheel. It controls the inner volume of Ua5, which is separate from the windows / Android volume wheel, at least on my PC and my Android Xiaomi Black Shark 4 smartphone. There are two headphone outputs, in 3.5mm Single Ended and 4.4mm Balanced styles. It is possible to switch between full USB power and Hybird Power Mode, because UA5 has a built-in 220mAh battery and the DACs / AMPs can use that if you want.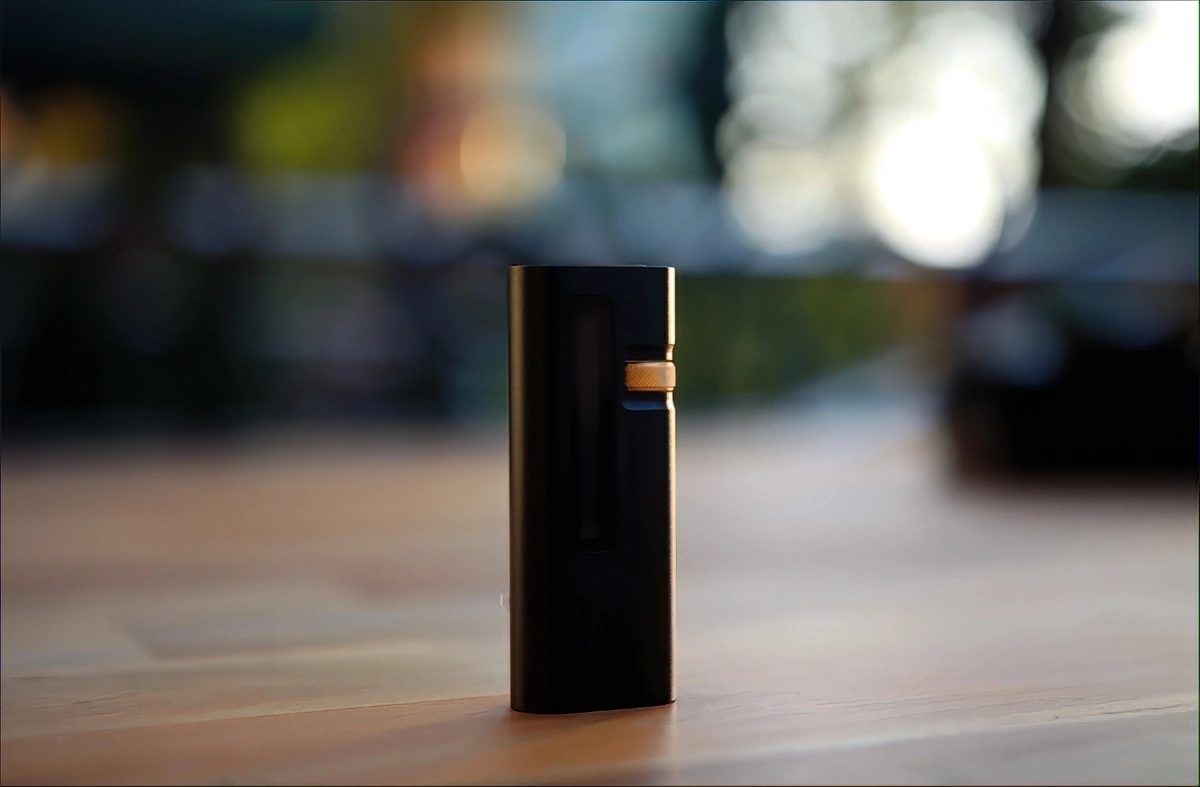 The design includes two ESS ES9038Q2M DACs and two Ricore RE6863 amplifiers. You can even output a coax signal through the 3.5mm jack. There's a special lightning cable available to use UA5 with iOS, but it works by default with any cable with Android, Linux and Windows. As it can run in both UAC 2.0 and UAC 1.0, it is compatible with Nintendo Switch as well as other consoles too.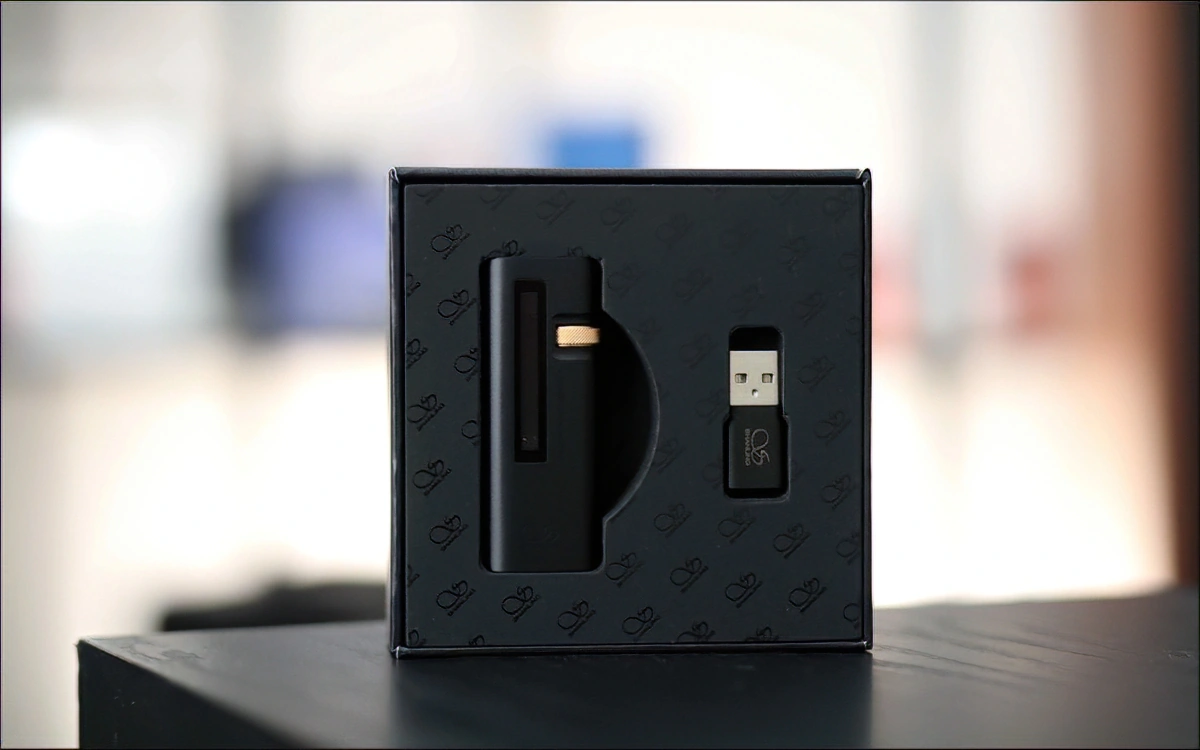 The high-resolution support goes as high as 32Bit / 768 kHz, and DSD512. The output power goes as high as 137mW at 32 OHMs for the single ended output, and 211mW for a 32 OHMs impedance for the balanced output. After multiple tests, I can't say that I hear any difference between using UA5 with the battery or full power input, so you shouldn't have to worry too much about it. There are multiple cases available for UA5, for the price of 15 USD. 
My personal experience with UA5 has been great, it simply works with no hassle, it has a simple but effective firmware, and I'm able to do everything I need to enjoy it. It is able to drive most portables from the entry-level range, and it is enjoyable in general. It has a few configuration options, but it does not have any EQ, so you can't exactly redefine how it sounds like except for the battery / direct power and DAC – Dual or Single settings. 
Sound Quality
The overall signature of UA5 can be described as rather intimate, impactful, detailed, precise and slightly warm in tuning. UA5 is the kind of DAC AMP you want to pair with most entry-level IEMs and headphones, especially those pesky Chifi options with high amounts of treble and which can sound pretty bright and fatiguing. In fact, Ua5 is one of the most pleasing sounding dongle DAC AMPs, with a super nice bass, a smooth midrange, and a smoother treble that's never aggressive or fatiguing. I mainly used the Apodizing filter as it seems to make music the most pleasing, with less amount of peaks and harshness. To test it, I used a multitude of headphones including ibasso SR-2, Audeze MM-500, Westone MACH 60, Westone MACH 40, FiR Audio NE4, HIFIMAN HE1000 V2, Periodic Audio Titanium, and Ambient Acoustics MAD16.
The bass of UA5 is lush, thick and deep, as it generates a bit of extra warmth and fullness for all music. In fact, UA5 is about the warmest sounding dongle DAC AMP, with the most intimate presentation I heard to date. It is interesting, as the soundstage isn't exactly small, so that intimacy doesn't mean an extremely narrow soundstage, the stage is rather natural sized. The thing with Ua5 is that the voices are brought forward and very close to the listener, creating the feeling of intimacy while enjoying basically every music style. 
The midrange is dominated by that layer of extra warmth, thickness and super nice impact. The midrange also has a remarkably dark background and low noise floor. On low gain, you won't hear hissing with any IEMs, even Campfire Atlas, Campfire Ara or Unique Melody MEXT. It is clean and clear, having a natural level of detail, not forcing details onto the listener nor taking them away by being blunt and veiled. The bass extension is great and UA5 will take you down to 20 Hz easily, with no increase in the upper midrange / lower treble to make up for the stronger bass, giving all music a deep and pleasing sound. 
The treble is natural – smooth, with a clean and natural presentation. It is basically all there, but it is never fatiguing nor splashy, making UA5 a great laid-back sounding dongle DAC AMP when it comes to the high part of your music. All in all, UA5 is pleasing with rap, metal, rock, pop, EDM and basically all music, being interesting, dynamic and detailed enough for technical music, but also relaxed and full enough sounding for classical and EDM music, everything being reproduced in a really pleasing way. 
Comparisons
Shanling UA5 vs Lotoo PAW S2 (211 USD vs 279 USD) – The shape and size of Paw S2 is pretty much the same as that of UA5, and while PAW S2 does not have an internal battery, it has on-board EQ profiles, which I'd consider a bonus above UA5. This means that PAw S2 can sound in many different ways, which UA5 can't do so easily, as the filters aren't that good at altering the sound. The overall clarity is similar, and technical ability is pretty similar. On default, Paw S2 is more natural, has a lower amount of bass and a higher amount of treble, being more faithful to the recording, but also somewhat gentler in the impact and attack, where UA5 sounds warmer, thicker, more intimate, has a smaller soundstage, but with a more pleasing signature, and it is easier to listen to and enjoy, having smoother textures and overall presentation. 
Shanling UA5 vs Questyle M15 (211 USD vs 250 USD) – UA5 and M15 are about the same size, so you'd expect them to sound the same, but they're actually rather different. M15 has a more dynamic, but less fundamental sound, having less bass, less sub bass presence and midrange warmth, being more dynamic and impactful at the cost of being potentially sharper and harsher, especially with music that's full of peaks and which has poor mixing / mastering. UA5 sounds smoother, warmer, deeper, thicker and has a more intimate voicing, voices play closer to the listener, and UA5 has a slightly lower driving power, but a much quieter background noise level, being better for sensitive IEMs, and you may sometime notice the background noise floor with M15 even with headphones, while with UA5 you can't really hear any noise even with the most sensitive IEMs, on low gain. 
Shanling UA5 vs Khadas Tone 2 PRO (211 USD vs 250 USD) – Khadas Tone2 PRO can be used as a portable DAC AMP, but it works poorly as such being too large and a bit heavy for portability. This being said, Tone2 PRO doesn't have an internal battery, but has a higher maximum driving power, more impact and dynamics, but UA5 is warmer, has more bass, a deeper bass, and a quieter background noise level. If you prefer a more energetic, more forward and less intimate presentation, with more technical ability, Tone 2 PRO is still a very good purchase, while if you're looking for a super musical, smooth, clean and pleasing sounding DAC AMP, UA5 is an excellent purchase and has a deeper and warmer sound. 
Shanling UA5 vs iFi Audio hip-dac2 (211 USD vs 190 USD) – We have a different design, with hip-dac2 being a larger device, but having a battery of its own, and being able to run for a bit longer with no power. The maximum driving power is about the same, with hip-dac2 sounding about as loud as UA5 with most headphones / IEMs at max. Taking both to max can loosen the control they have, so they have about the same usable volume. The overall sound is warm and thick on both, but UA5 has a quieter background, with a lower noise floor, a more intimate sound, and with slightly more details especially in the bass and the lower midrange, and with more nuance, and a slightly better bass depth. All in all, hip-dac2 is a great dac/amp, but UA5 is more portable and you're not losing any quality by using it, so it is easier to recommend for most folks. 
Value and Conclusion
The price tag of the UA5 is higher than that of most dongle DAC AMPs, but at 211 USD there are quite a few dongles pricier. I always said that if you do something you should do it well, so I'm happy to report that UA5 is one of the best sounding dongle DAC AMPs, but the company decided to keep the price sane and not go overboard with how much you have to spend to enjoy it.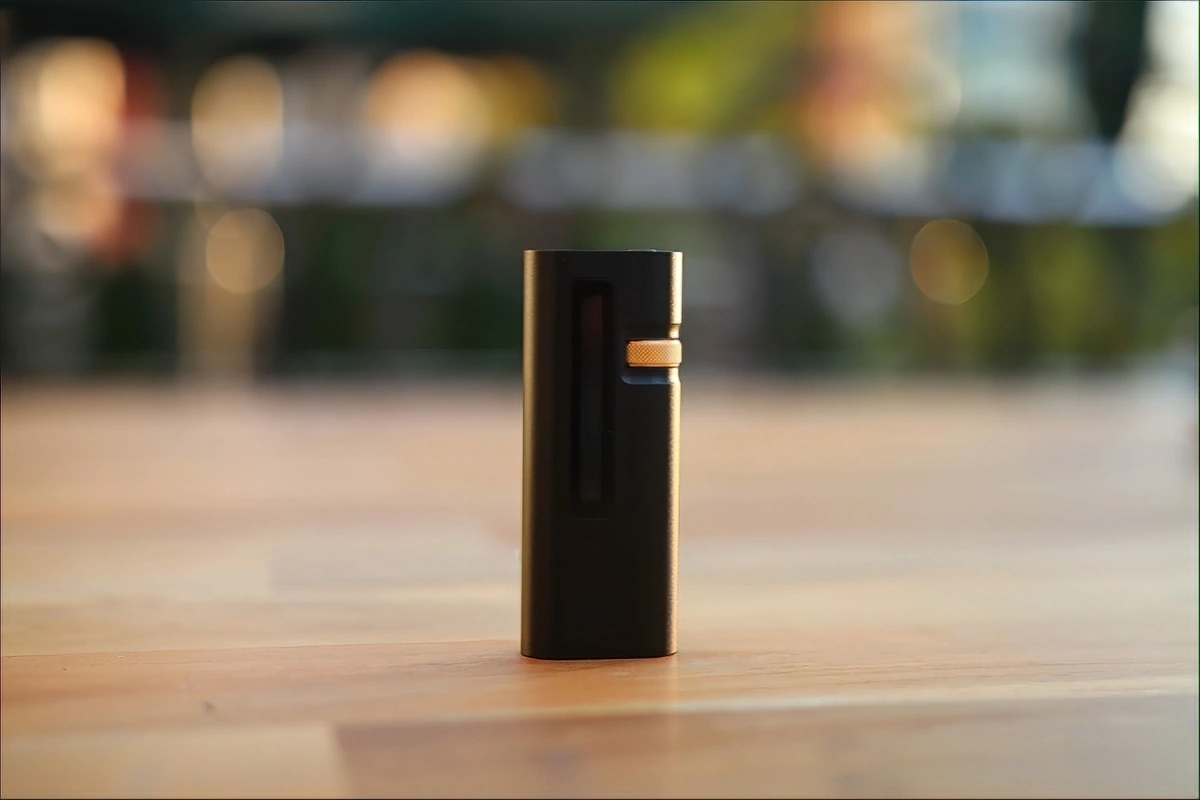 Even better, if you're looking for a high-quality dongle DAC AMP, with a hybrid battery mode, multiple filter options, type-C USB input, a powerful 4.4mm balanced output, balanced DAC operation, and with a smooth, clean, lush, deep and intimate sound, Shanling UA5 is one of the best there are and a fully recommended purchase for your soul and ears. 
Product Link
You can grab one from www.amazon.com here: https://amzn.to/3Z9q7qZ
If you're in the UK, you can grab one from www.amazon.co.uk here: https://amzn.to/3Cr77uy
And if you're from Europe, you can grab one from www.amazon.de here: https://amzn.to/3Zdzo1q
---
--- Please remember to stay safe, and always have fun while listening to music!---
 - If you have a dime to spare, please donate, and help us! It would make the day brighter for me and my wife- 
---
Full Playlist used for this review
We listened to more songs than those named in this playlist, but those are excellent for identifying a sonic signature.  I recommend trying most of the songs from this playlist, especially if you're searching for new music! The playlists are different for Spotify, Tidal and Youtube, and based on the songs I enjoy and are available on each!
https://www.youtube.com/playlist?list=PL_cjBXGmwSHSdGcwuc_bKbBDGHL4QvYBu
https://open.spotify.com/playlist/5J3oloz8Riy9LxEGenOjQ0?si=979ba4f082414be7
https://tidal.com/browse/playlist/330fd544-8e5b-4839-bd35-676b2edbb3d5
--- Contact Us ---





---